Disclosure: This post may contain affiliate links. If you click on a link I may make a small commission at no extra cost to you. You can read the full disclosure here.
Last Updated on October 23, 2022 by Chris Panteli
Things to Weld and Sell On eBay
Finding ways to make money online that are both fun to do and profitable is the dream for many people!
One thing people love to buy is handmade items. Unique pieces that aren't mass-produced are highly sought after. Especially, when made to a high standard!
Did you know by 2024 the handcrafted items industry in the US is expected to be worth an astonishing $400 billion!
That's mega-money and you can get a slice of that too!
If you are a hobby welder or professional welder, then you can make money selling your stunning creations on eBay.
To help you start your journey I will reveal 15 things to weld and sell on eBay.
Can You Really Make Money From Welding and Selling Things on eBay?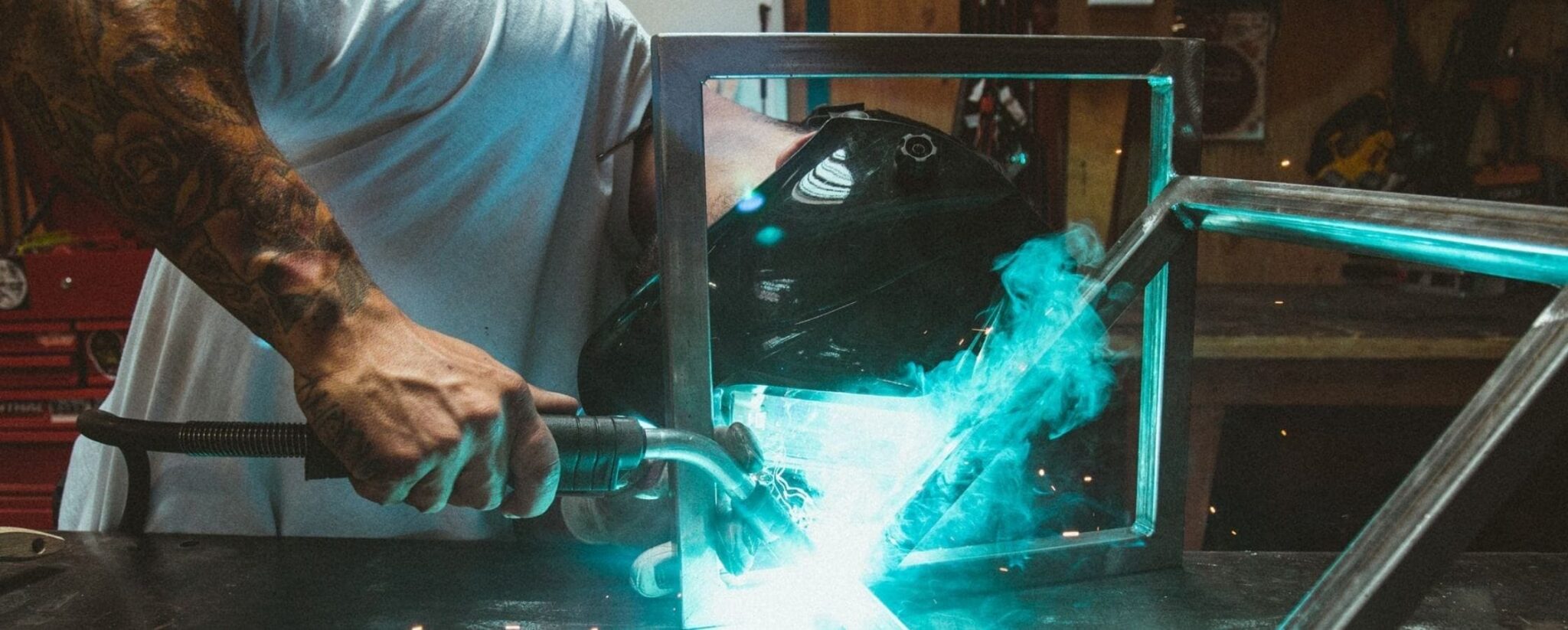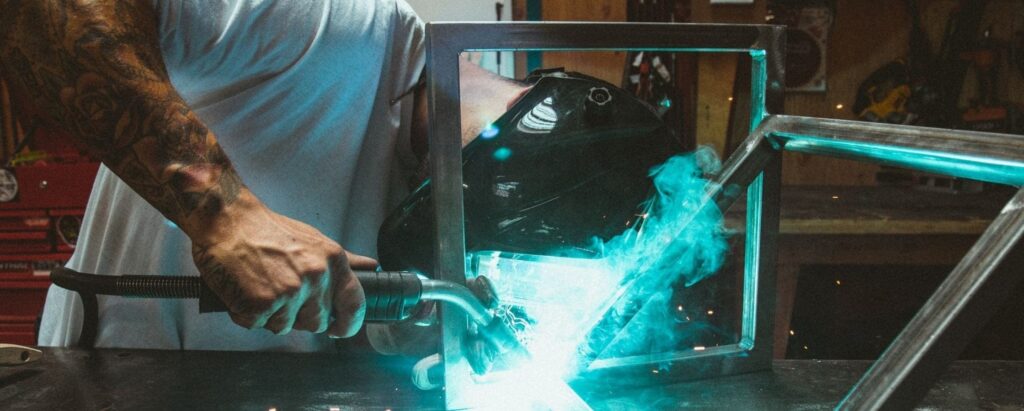 Yes! You absolutely can make money by welding and selling things on eBay. Whether you want to create a full-time business or simply make some extra cash, then either is perfectly possible.
You may think you need a big workshop or space to start a successful welding business.
Good news! You can easily weld stunning items in your garage (or another safe area at home). There is no need to rent a big workshop or other premises.
Welding projects you could make in your garage include metal art, metal planters, horseshoes, and yard art. These are just a few examples of profitable welding projects you can do from home.
There are lots more things to weld and sell on eBay. Selling on eBay gives you instant access to millions of customers worldwide. That's why eBay is a fantastic place to start selling your welding work.
You can set up a free account in minutes and start selling!
15 Amazing Things To Weld and Sell on eBay
These 15 things to weld and sell on eBay will contain at least 1 welding project anyone can do. If you're an experienced welder, then you probably have the skills and welding equipment to do any of these welding projects.
Those of you reading this that are new to welding should concentrate on easier projects to start with. As your welding skill grows, then you can move on to the harder projects.
One awesome resource online is Instructables. Here you can find instructions for all kinds of welding projects (and other cool stuff too). Check it out when you need guidance for any welding projects you are working on.
1. Dog bowls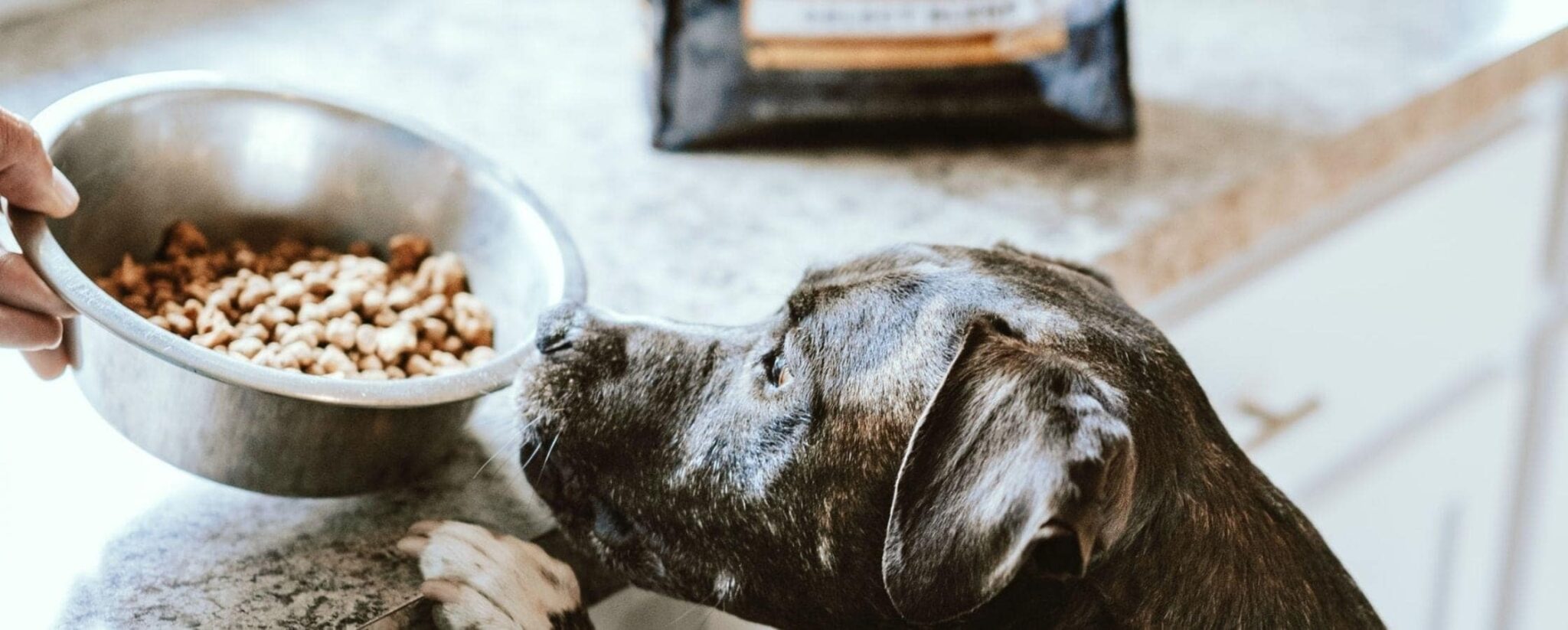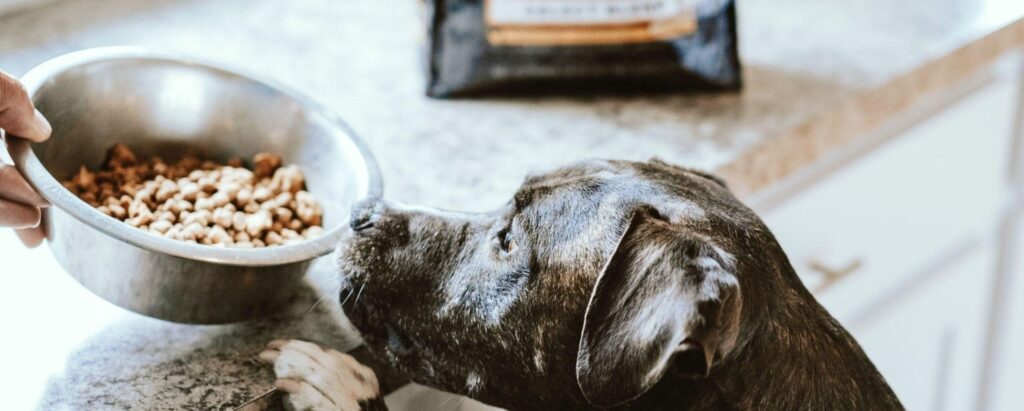 Dog bowls are a cool welding project as they are relatively straightforward to make. You could either modernize old bowls or create a brand new dog bowl.
Most dog owners love to buy personalized items for their beloved family pet. This means dog bowls are often a top-selling item. You could target the dog bowl niche by creating custom orders that can be used as gifts for dog owners during the holidays.
Additionally, you could weld stands for the dog bowls to sit in. That can be an extra revenue source once the bowls start selling!
Stainless steel is the best material to use for making dog bowls. That's because it's durable, lightweight, and easy to clean.
2. Table legs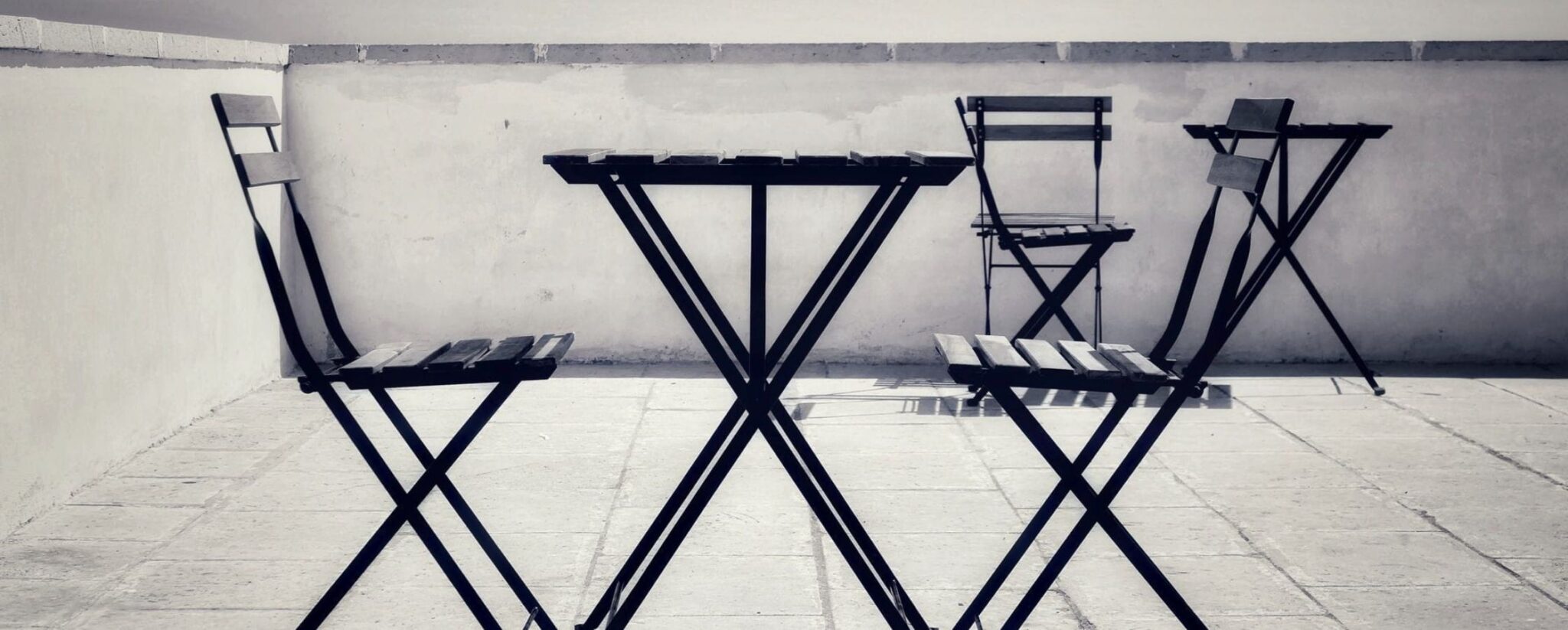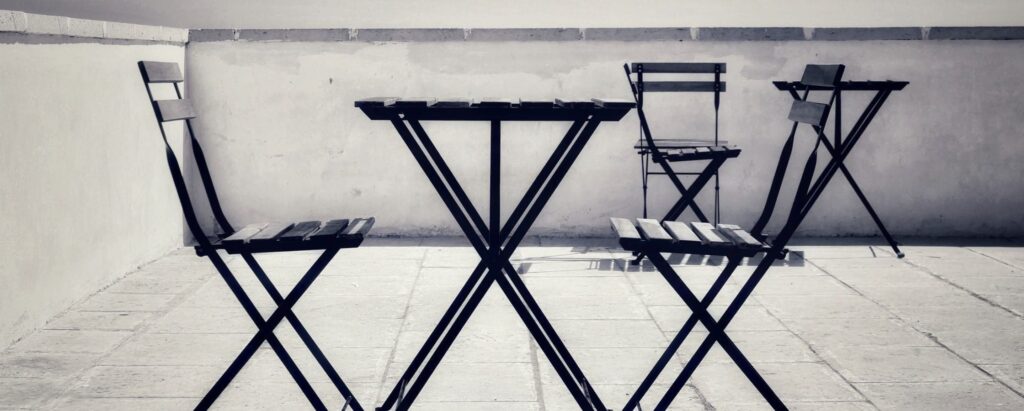 Table legs are great for welding beginners. You can craft brand new ones or find old legs and use them to create new-looking table legs.
Stylish metal table legs are always popular. Plus, they are nice and easy to ship. Making an entire table will involve costly shipping fees. Concentrating on making the legs only means more profit for you!
Depending on the type of table legs you craft you will at least need mild steel tubing or metal tubing. You may need to use both a TIG welder and a MIG welder to weld different parts of the legs.
3. Art pieces
Welded art pieces are fantastic welding projects. A good welder can make serious money by selling welded art. Art is a varied topic which means you can find something to weld to suit your skill level.
If you have some creativity and can weld to a high standard, this could be a profitable welding niche to get into. Here are some of the main welded art industries to consider.
Wall art
Most metal wall art is created by welding one metal sheet with another. Modern art is popular and if you make unique wall art, then it could sell well.
You can choose to work with any type of metal to make wall art. Bronze, aluminum, iron, tin, and silver are all popular choices. If you want to you could also paint and decorate the piece for extra style.
Metal sculptures
Metal sculptures can be welded from your garage using a process involving cutting, bending, and welding metal sheets.
Large metal sculptures often sell for a lot of money. Welding animals like horses or bulls are some of the most popular pieces.
Metal sculptures can be made using any materials you can find. Steel and aluminum are popular metals to use. However, any scrap metal you can get could be welded to make your sculpture.
Garden decor
The cool thing about garden decor is that there is a huge variety of items you could make. Have a look around your neighborhood and you will likely notice that your neighbors have at least one metal piece of garden decor.
To make money in this niche you could focus on selling garden decor items like animals or birds. Alternatively, you could take custom orders and have a variety of garden decor items that you sell.
Garden decor you could weld and sell on eBay include:
Animals
Birds
Garden ornaments
House numbers
Check out local garden centers as well for more ideas for popular garden decor. Then start making your own and sell them on eBay!
Most garden decor can be made using metal sheets that you can either buy or perhaps find for free if others have thrown them away!
Creatures
Welded creature pieces can be a profitable welding niche. You could use scrap metal to craft some weird and wonderful-looking creatures!
The neat thing about welding creatures is they don't have to follow a specific pattern. You can use all kinds of pieces of metal to make truly monstrous creations or just something that's completely unique looking.
Roses
Metal roses sell well. If the roses are made to a high standard showing lots of detail, they look great. People buy them to decorate their homes, gardens, or business premises. Metal roses make great gifts which makes them a popular purchase for the holidays.
To make stunning metal roses you need some scrap metal and a steel rod. A plasma cutter can also be helpful for this project, but you can still make metal roses without one.
Remember, the more detailed the metal rose is the more it will sell for.
4. Jewelry stands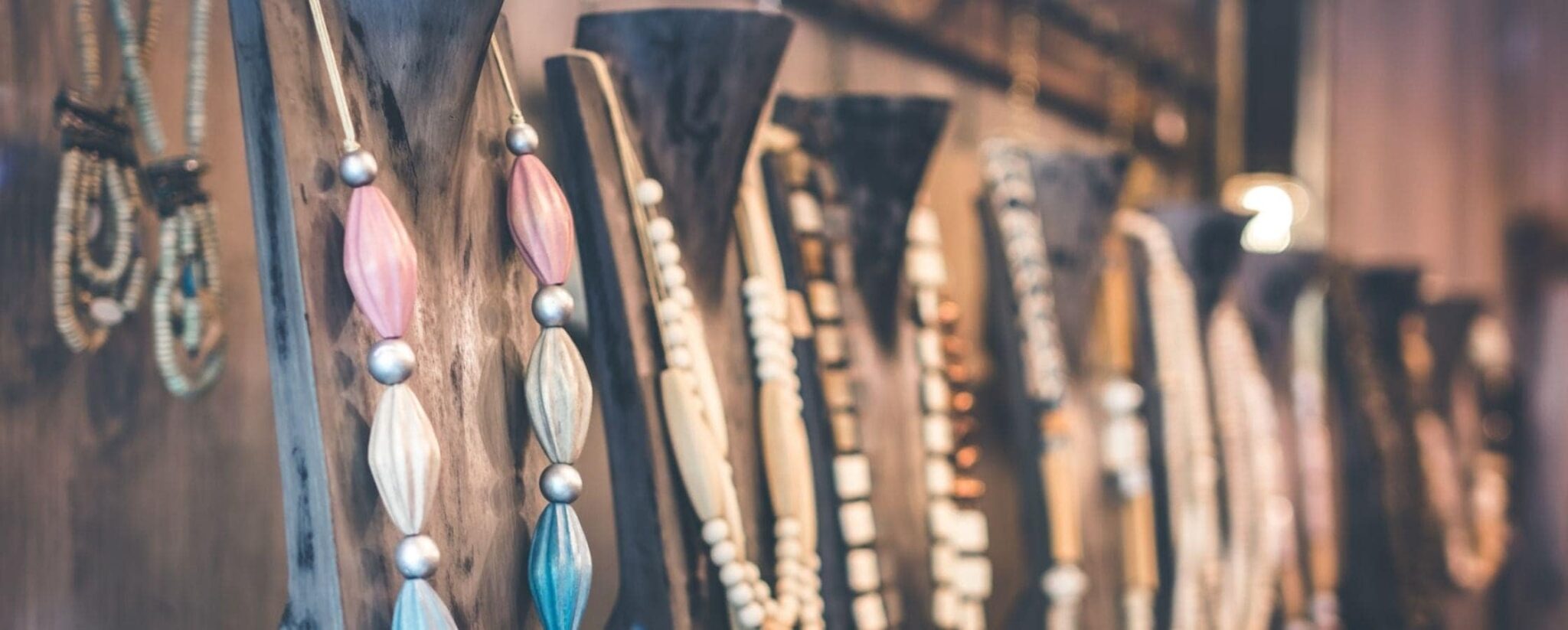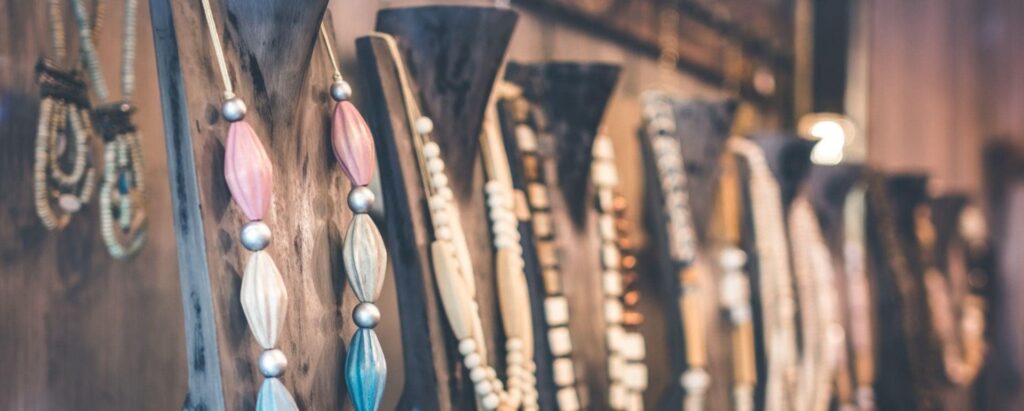 Jewelry stands are fantastic as they can be made using materials from home. Plus, it's a simple project anyone can do. Even a novice welder can comfortably make these pieces and sell them.
Look around your home for old racks and rods that could be welded together to form a jewelry stand.
You can also buy raw materials to craft them if you don't have suitable materials at home.
5. Bookends
Bookends are an excellent welding project. There are endless designs you can make and plenty of readers out there that love to own custom bookends.
One popular type of bookend that people love is horseshoes turned upright. That's because upright horseshoes symbolize good luck. You may not be superstitious yourself, but many people are. Selling upright horseshoe bookends can be profitable.
Other bookend suggestions include making orders for various fandoms. Marvel, Harry Potter, DC, and Lego are some of the biggest fandoms in the world. Adults and kids alike love to own products featuring their favorite fandoms. This is great for you as you can make kickass custom welded pieces that will always have a market.
One word of caution. Copyright law does apply to anything you make and sell. To sell products featuring copyrighted material you would need permission from the rights holder. Otherwise, you could make items based on the theme. Provided you create original designs and don't copy anything, that will usually be OK.
If in doubt, concentrate on making bookends featuring designs that are not subject to copyright. Animals, dinosaurs, and unique shapes are always good sellers.
Most bookends can be made using bits of scrap metal. To decorate use paints, decorations, or printables.
6. Towel rack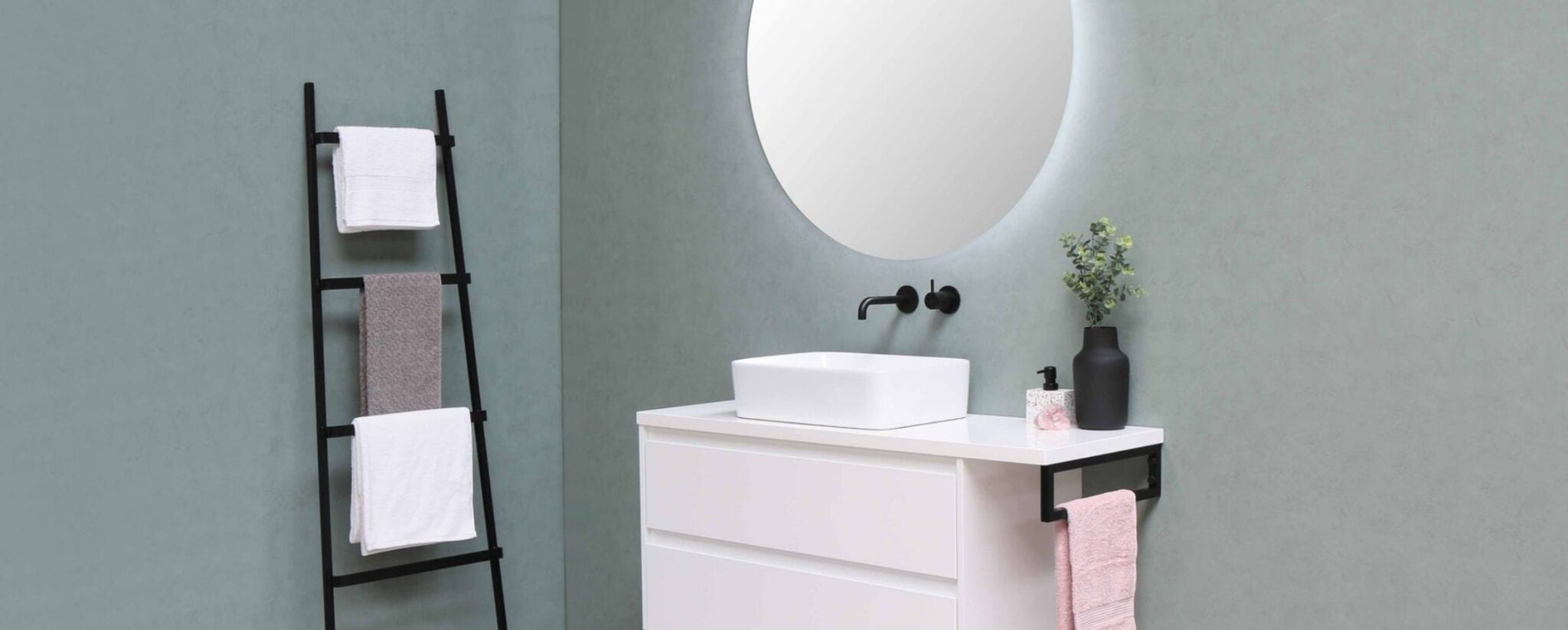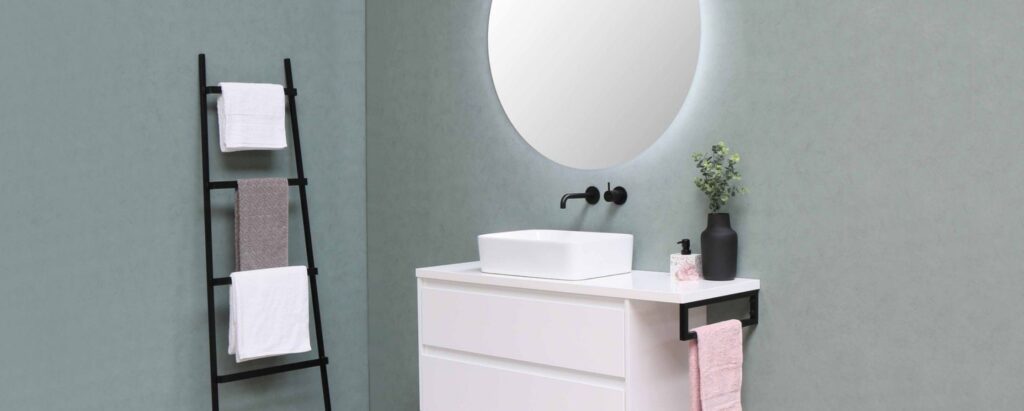 The humble towel rack is super easy to make. It's also cheap to make. Easy and cheap equals one thing for you – more profit!
Towel racks come in a variety of shapes and sizes. You can make wall-mounted racks or free-standing towel racks.
7. Stools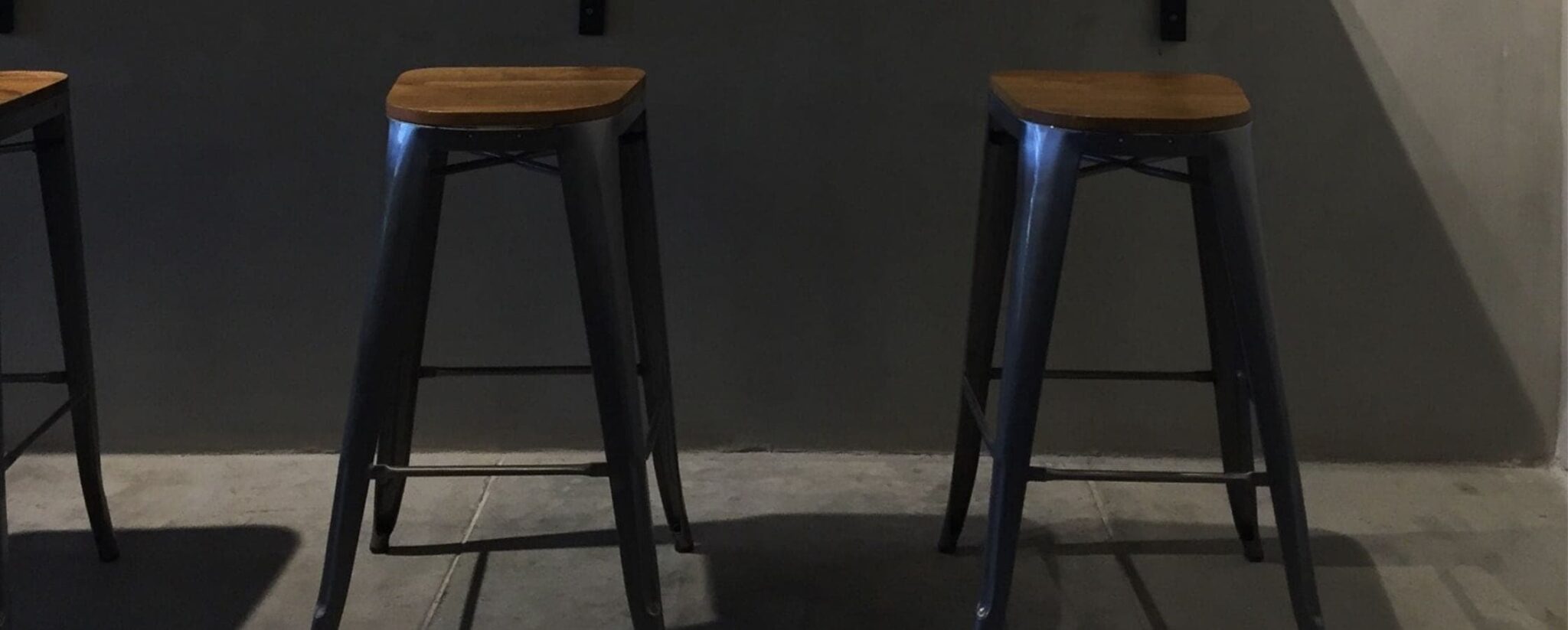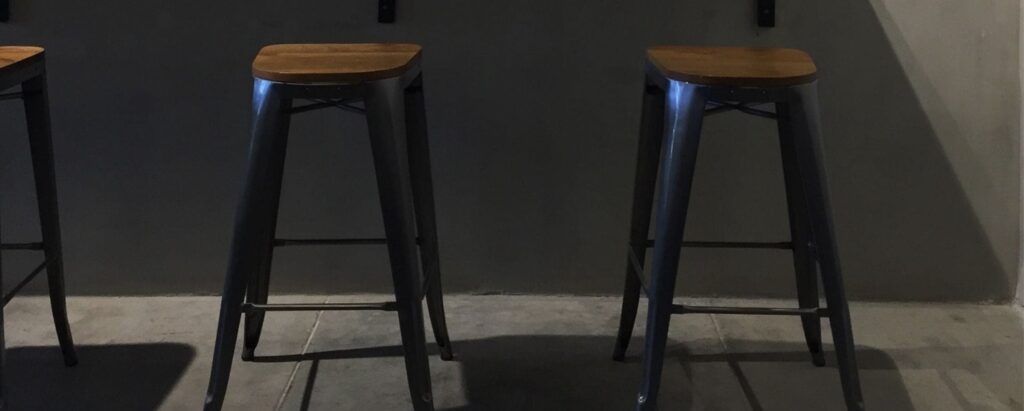 Welded stools sell well as they fit the trendy, stylish, and futuristic aesthetic. You can give existing stools a redesign using your welding skills, or create totally new stools.
Simply add a metal or wooden seat and hey presto! You've got some incredible welded stools for sale.
A simple metal stool can be made using steel tubing and metal sheets. Then you just need to choose wood or metal for the seat. Easy!
8. Outdoor fire pit bowl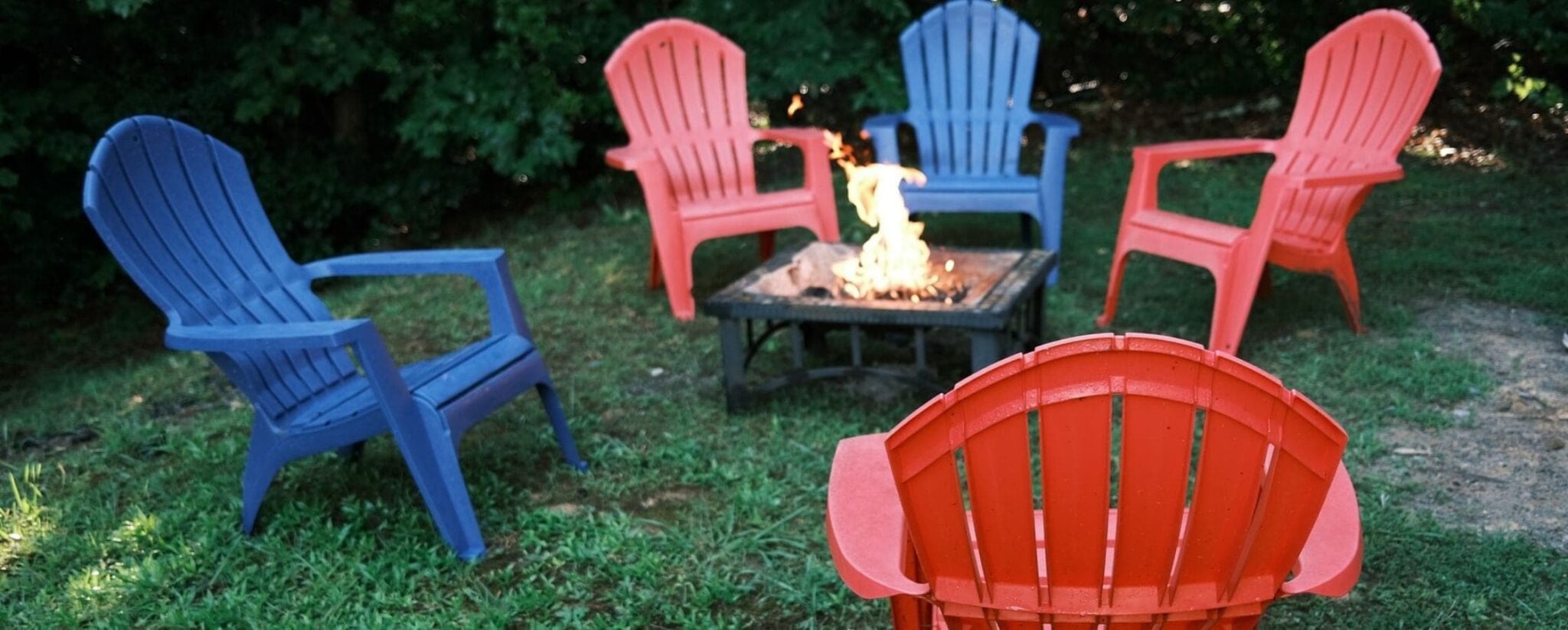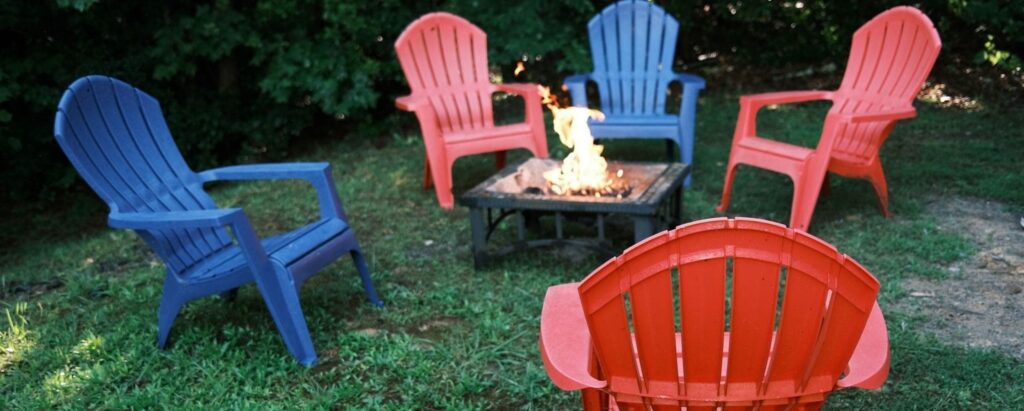 An outdoor fire pit bowl will always have a market. These items can be easily made in your garage and sold for up to $1000 online.
To make your own outdoor fire pit bowl you can repurpose other items. Planters, large metal bowls, or metal bins can all be turned into epic outdoor fire bowls.
Making your own from scratch can be done using sheet metal. Depending on the size of the bowl you want to make it may take many hours to create. However, the price you sell the bowl for will reflect the number of hours spent working on the project!
9. Coat hooks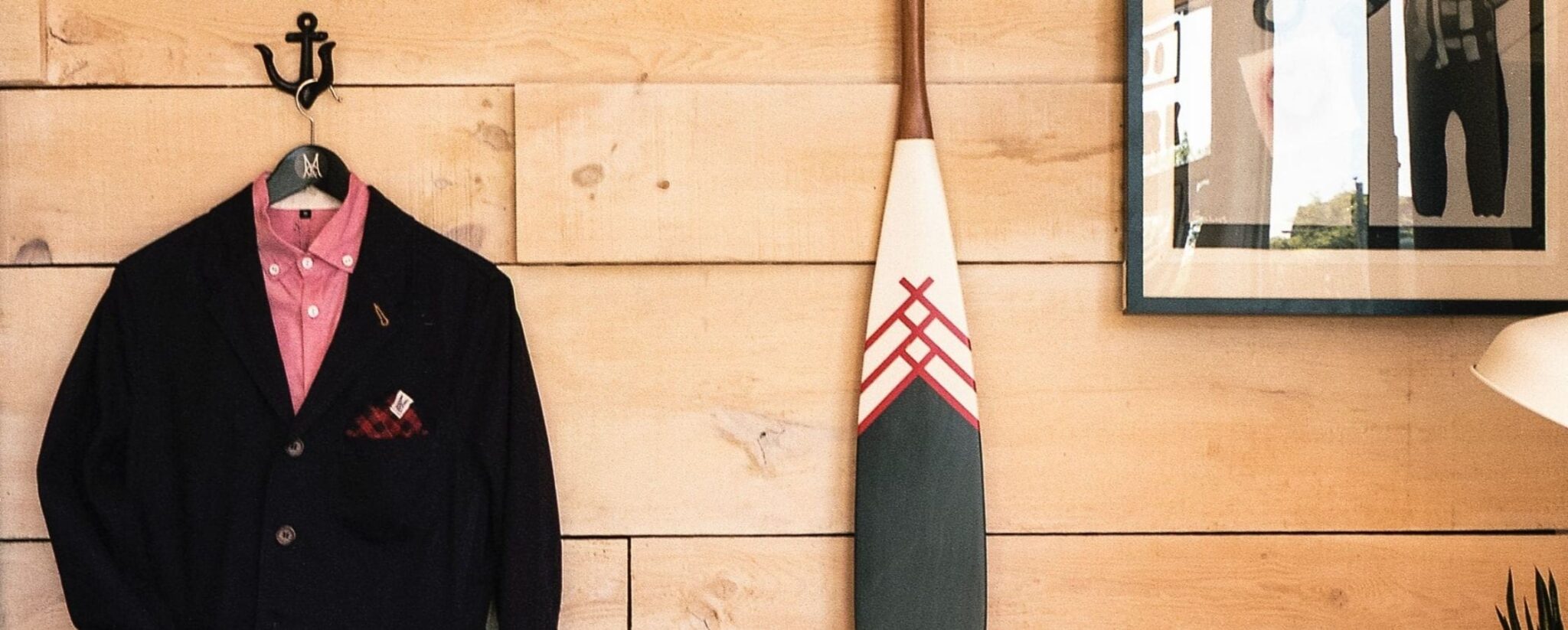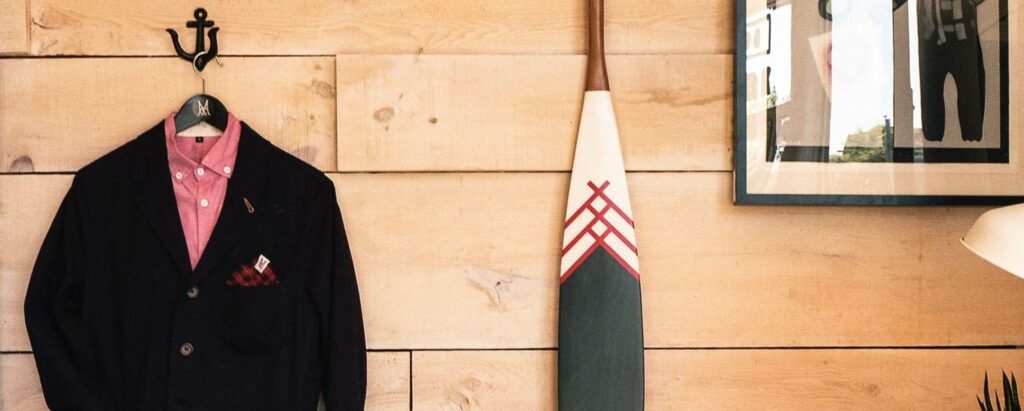 Coat hooks can be quickly made using scraps of sheet metal. By making a variety of colorful coat hooks featuring different designs and shapes, then you could have a highly profitable welding business.
To make metal coat hooks you cut and bend pieces of steel. Rather than selling individual coat hooks, try selling them in packs of 5 or 7 at a time. That way you should be able to make more money!
10. Planters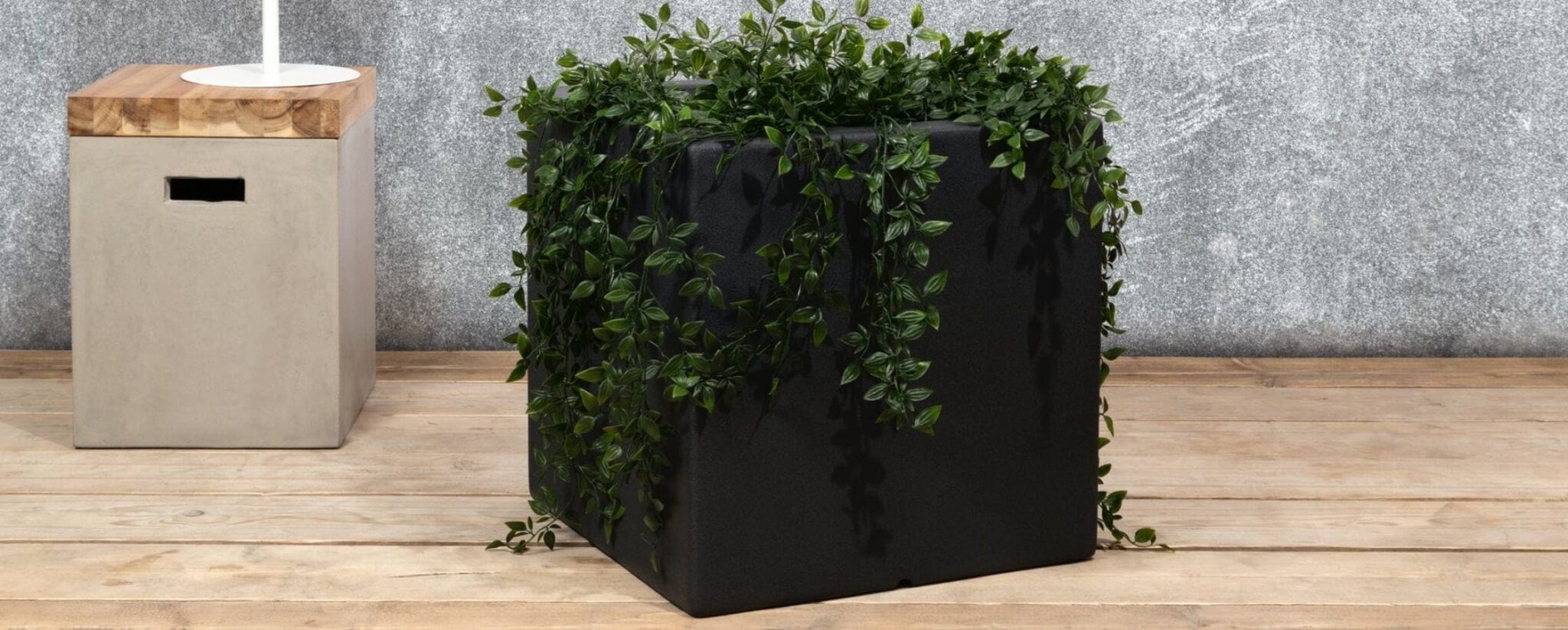 Metal planters are wonderfully versatile and can be used indoors or outdoors. You can create planters of all shapes and sizes. This means a large base of potential customers.
People will buy planters for their gardens, houseplants, and hanging planters. Creating planters using different designs and colors will help you stand out from other sellers.
Planters can be made from pieces of sheet metal. Alternatively, get old planters or other metal items to remake as a planter using your welding and design skills.
11. Kitchen pot rack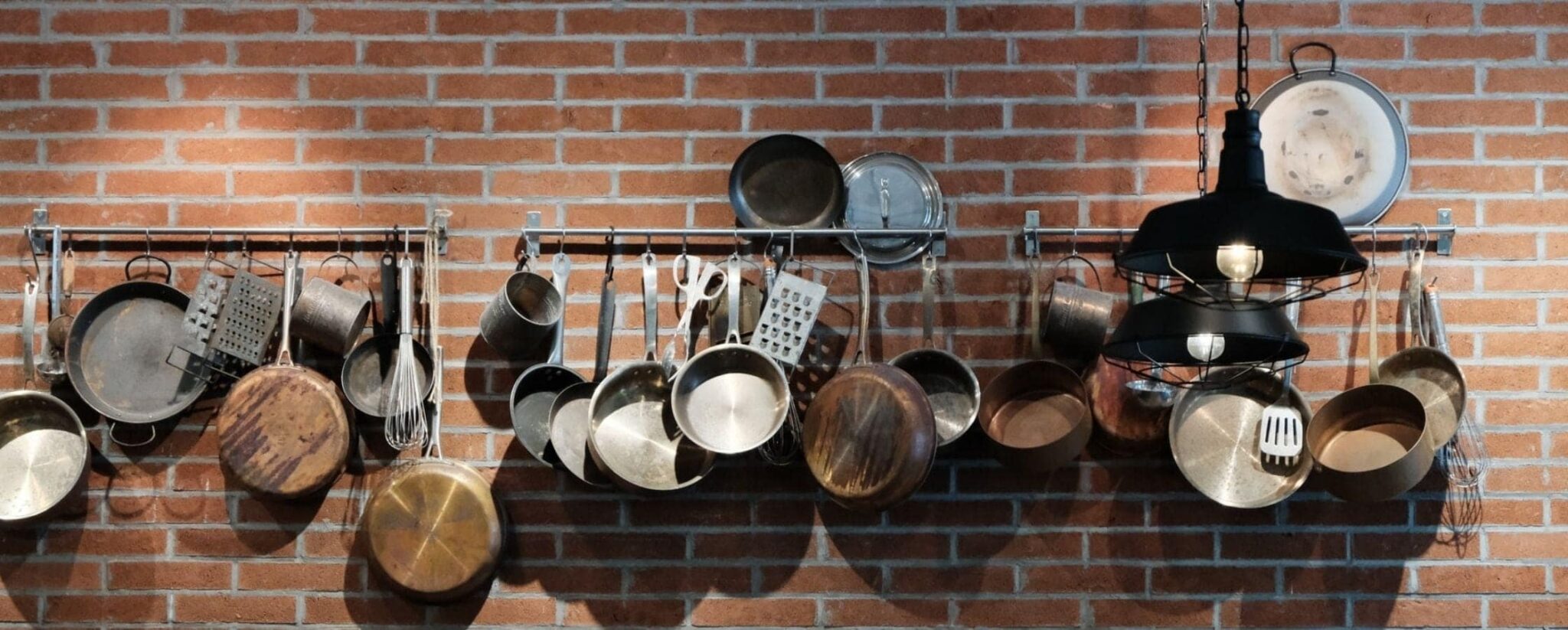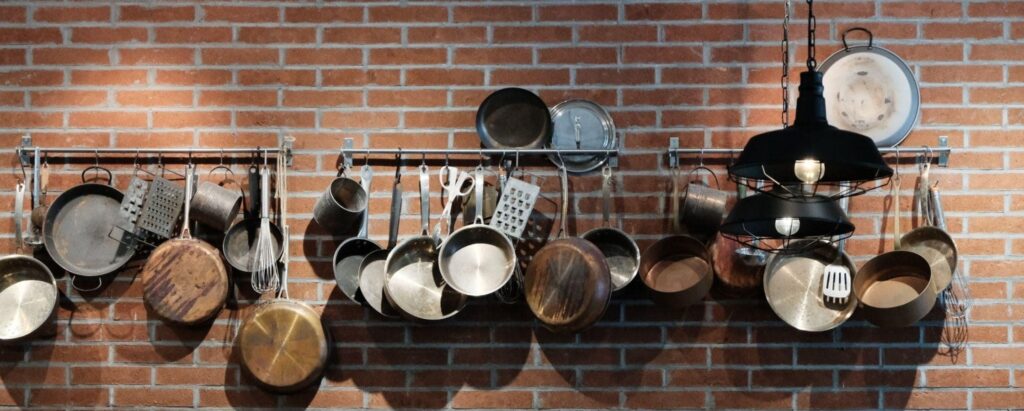 Kitchen pot racks can be made by cutting and welding metal sheets. These racks are popular, especially with people that have an island in their kitchen. The rack allows them an easy way to store pots whilst keeping them accessible and saving space.
You could use lots of different materials for a kitchen pot rack. One popular suggestion is to make an iron pipe rack. A good kitchen pot rack will not only sell well, but it will enhance any kitchen!
12. Shelves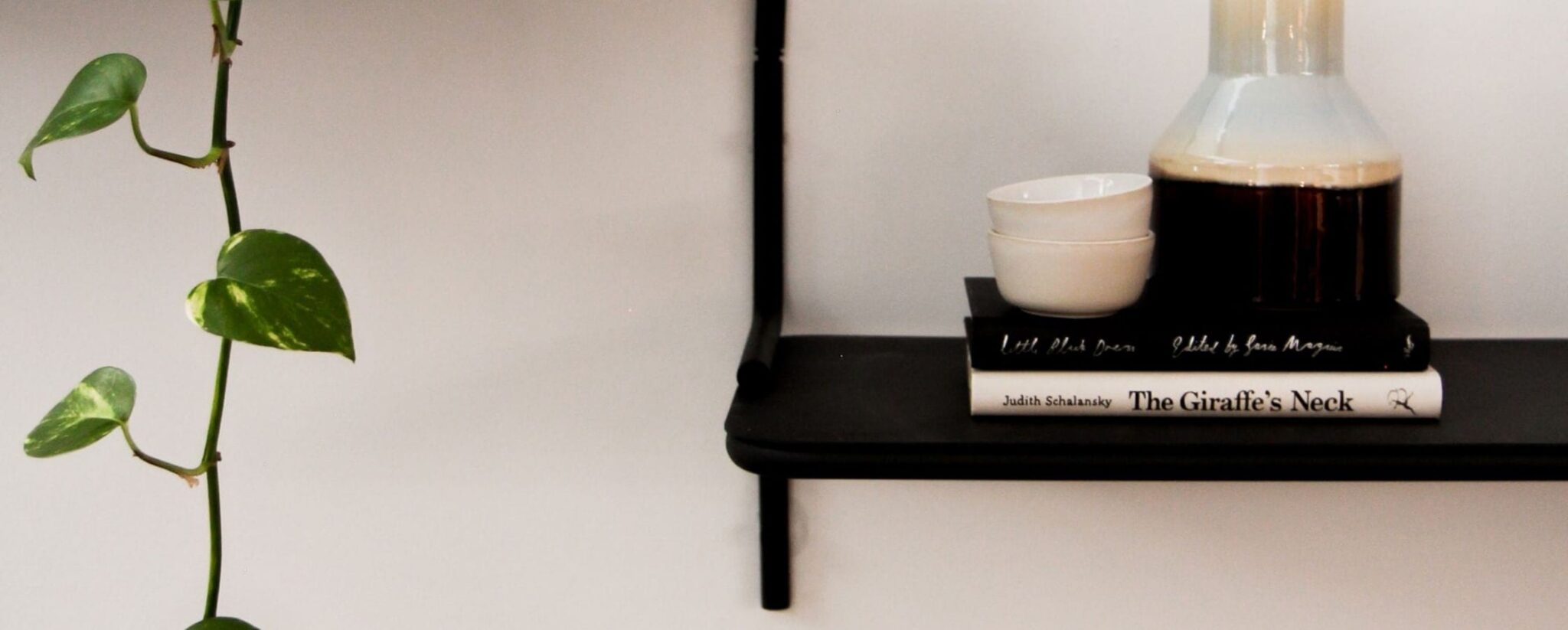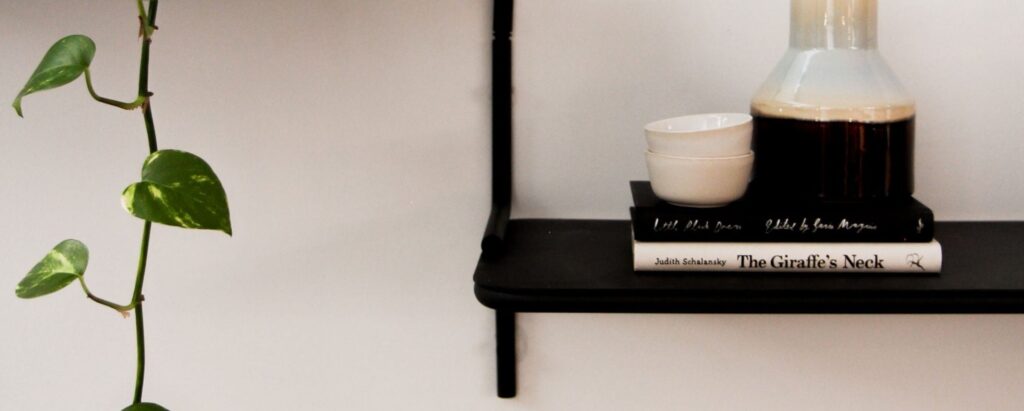 Metal shelves sell well. You can also offer different-sized shelves to appeal to more customers. You can easily make shelves from scrap metal sheets. Alternatively, buy shelves and use your welding skills to make them better.
You can also weld and sell shelf brackets. These can be a great earner as they are quick to make.
Shelves can be made using any kind of metal. Steel is a popular choice as it's sturdy and easy to clean.
13. Photo frames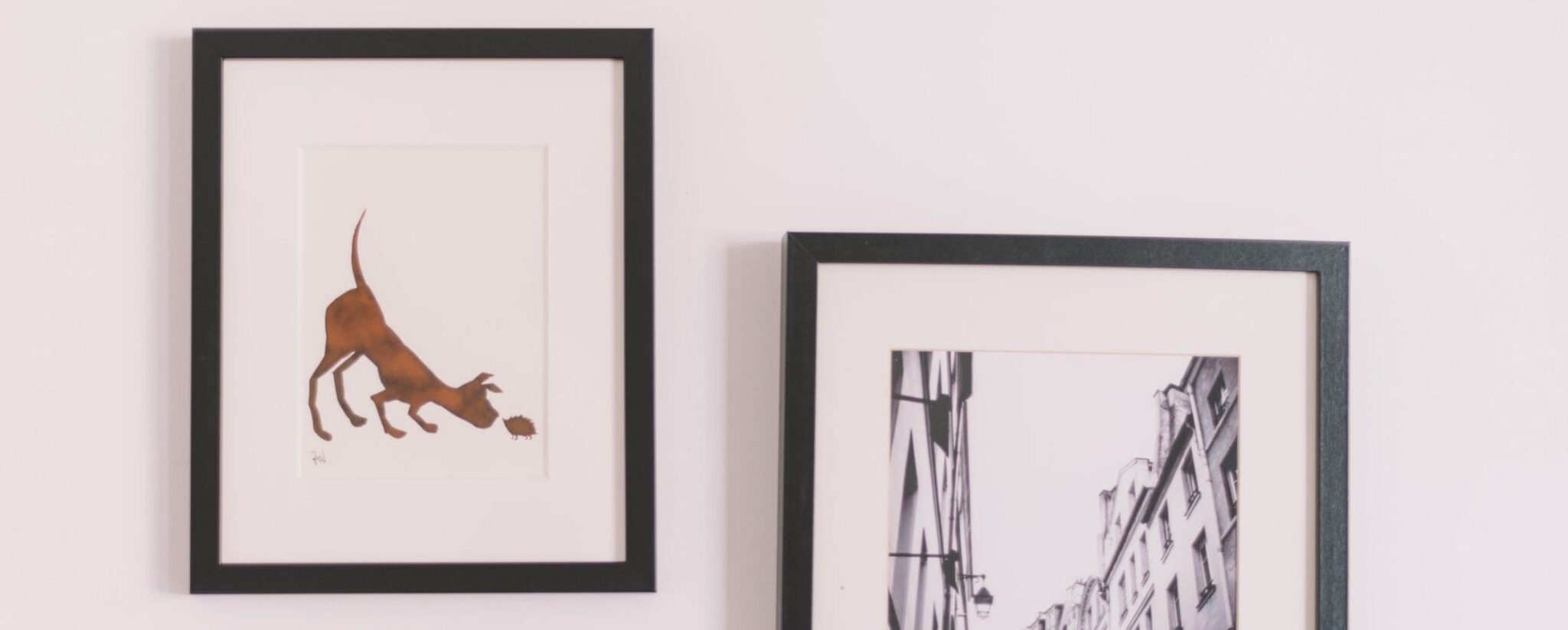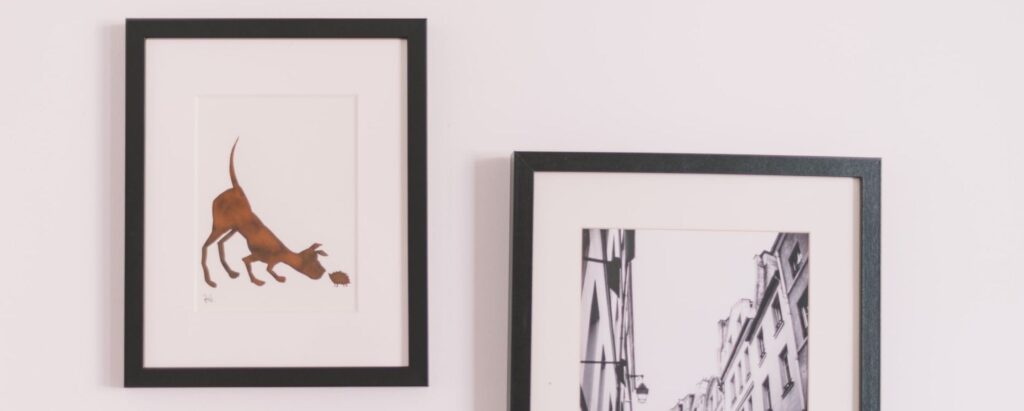 Photo frames sell well as they make great gifts. Custom frames featuring unique designs are always popular. Either make your own photo frames from scratch or upcycle old frames.
You can also make money selling photos – and threw in one of your handmade photo frames to spice up the deal.
14. Garden trellis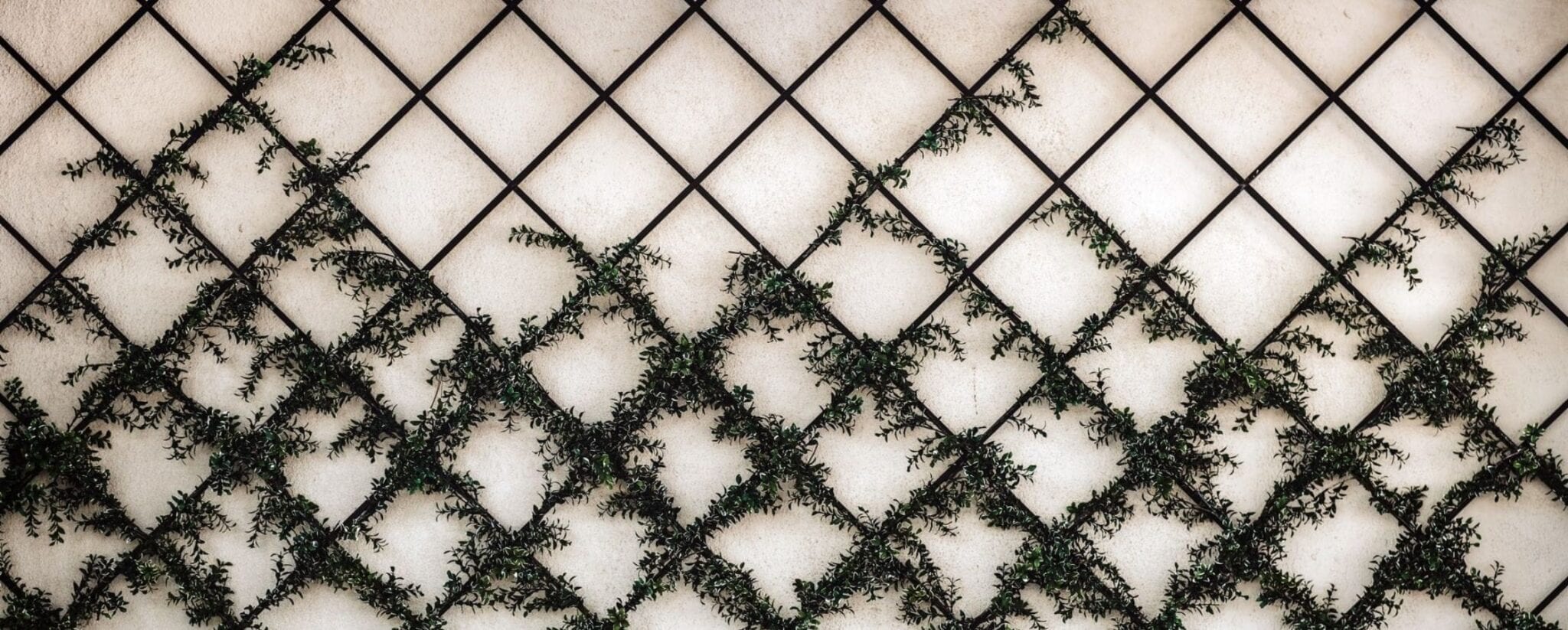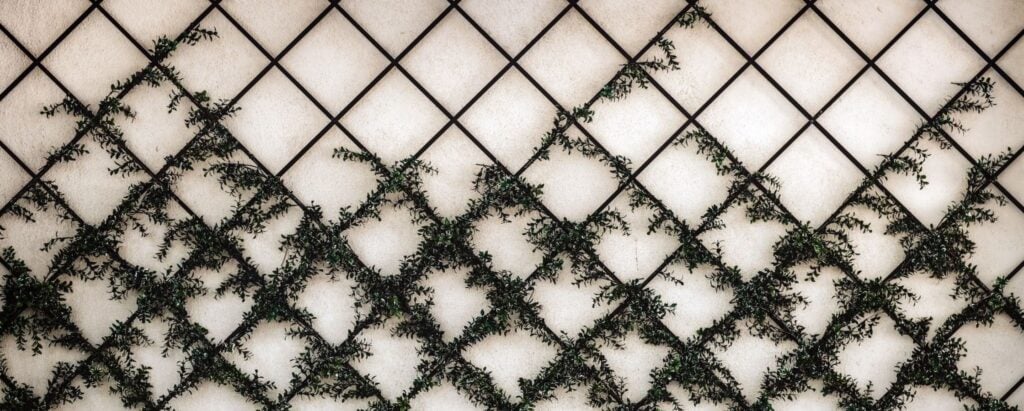 Welding and selling a garden trellis is a simple project that could earn you a regular income.
A garden trellis could be made using most metals. Wrought iron looks amazing, is durable, and tough. However, iron is also expensive and heavy. This makes it harder to work with so not recommended for beginner welders.
Stainless steel looks amazing and doesn't rust. This metal is expensive though which means it's not ideal when starting out.
Copper, bronze, and brass are popular metals to use for creating a garden trellis that will stand out in the garden. They are lighter than iron or steel which makes them cheaper and easier to work with.
Aluminum is the cheapest and lightest metal to work with. It has a long lifespan and can be easily moved. People that may want to redesign their garden often choose aluminum because of how easy it will be to move it around.
15. Wine bottle holder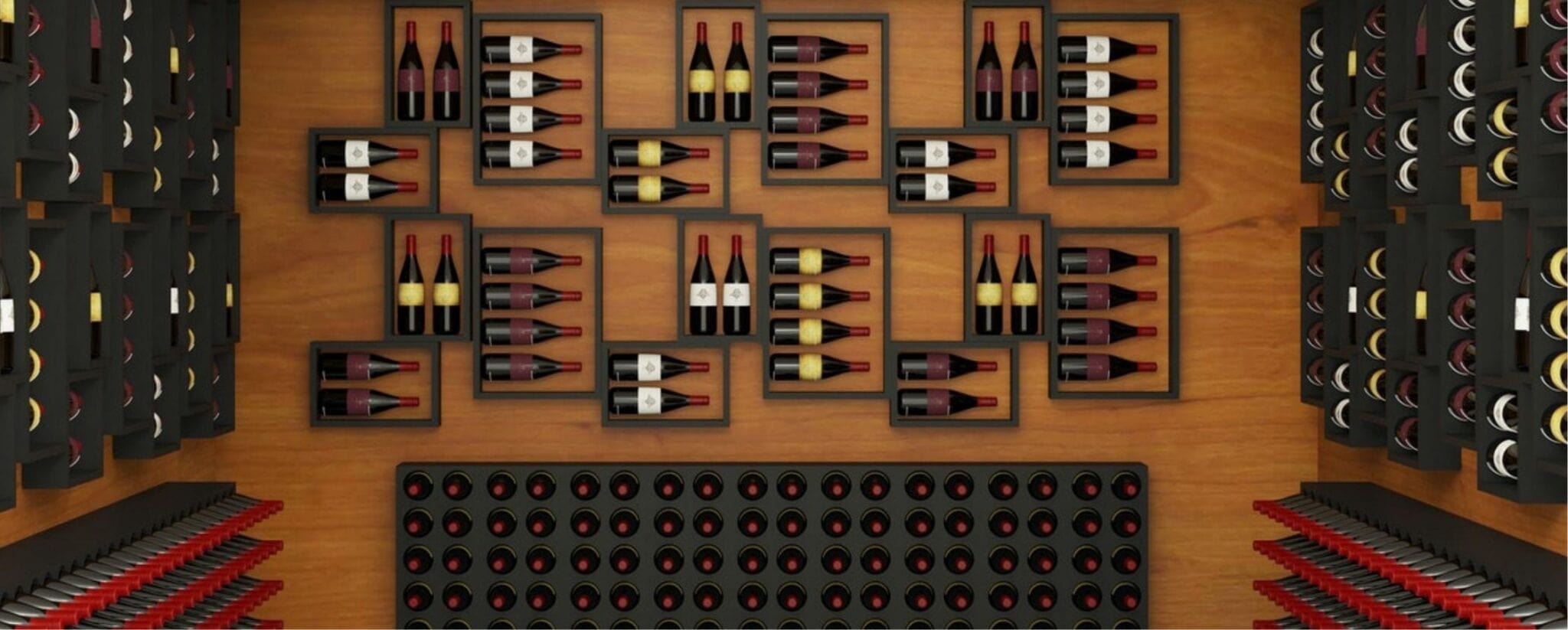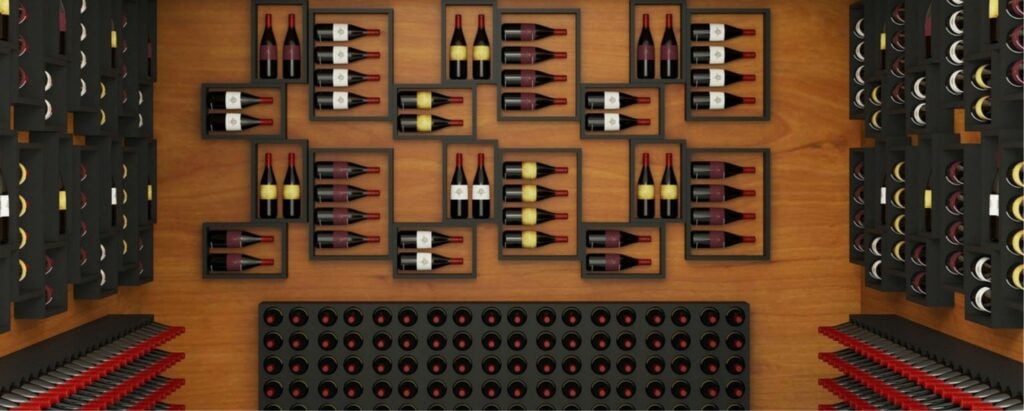 Welding a wine bottle holder is usually simple and fast to do. Metal wine bottle holders or racks are popular as metal typically takes up less space than wood. This makes them ideal for people that don't have much storage space.
For welders, metal is easy to work with and allows you to create stylish, modern wine bottle holders to complement a contemporary living space.
What Equipment Do You Need to Weld and Sell Things?
You may already have some welding equipment but if not here are the basics that you will need to get your welding business started.
First, a welding helmet is essential. You must wear this when welding to protect your eyes, face, and neck from sparks and other risks.
Welding gloves are necessary to make sure your hands have total protection. Arrow welding Magnets help keep everything in place.
Other essential welding equipment includes:
Steel toe shoes
TIG or MIG welder
Welding table or workbench
Fire-resistant welding jacket
Ear defenders
Fire extinguisher
Angle grinder
Wire
Band saw
Sanding disc
You will also need space to work in. Most garages have ample room, but if you don't have a garage ensure the area you work in will not be a danger to others or their property. Make sure you have access to a welding power supply to work uninterrupted.
Collecting materials needed for welding could mean you need to invest in a utility trailer. This will make it easier to pack up multiple pieces of steel, iron, or other materials necessary to craft your products.
What Is MIG and TIG welding?
You will see many instructions referring to either MIG welding or TIG welding. For any novice welder reading this, here is a quick explanation of these two popular welding methods.
Arc welding is when an electrical current is used to weld metals. MIG (Metal Inert Gas) and TIG (Tungsten Inert Gas) welding are the main ways of arc welding.
MIG welding is much better for new welders as it weld's fast and is easy to learn. When welding large pieces of metal or metals of different thicknesses, MIG welding is often the recommended option.
TIG welding requires more training but is fantastic for precision welding. Working with small and thin materials is better with TIG welding. Adding intricate design details will also be easier using TIG welding.
MIG vs TIG for your first welder?
Tap twice to load then open Video...
When getting your first welding machine a MIG welder is recommended. More complex welding jobs will require the use of both a MIG and TIG welder so you will need both eventually. To start with though you can easily practice simple welding projects using a MIG welder.
Tips for Selling Welded Things Online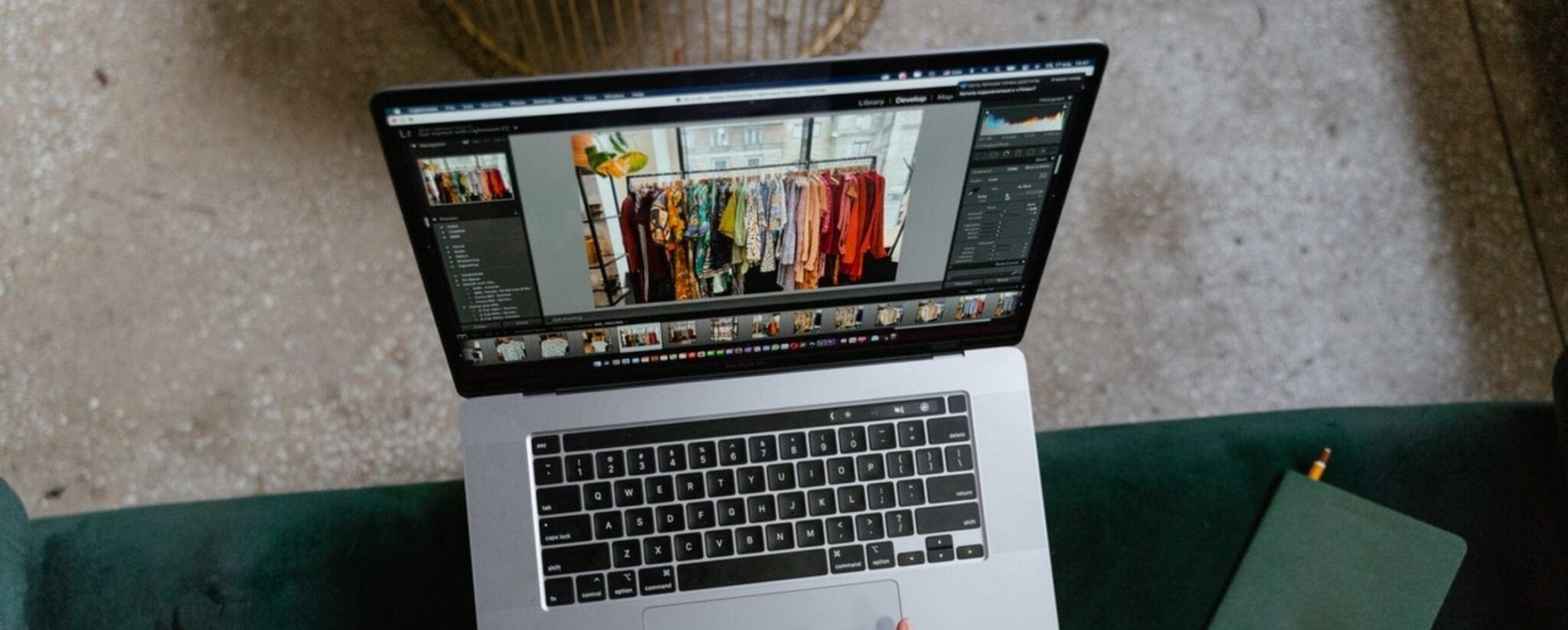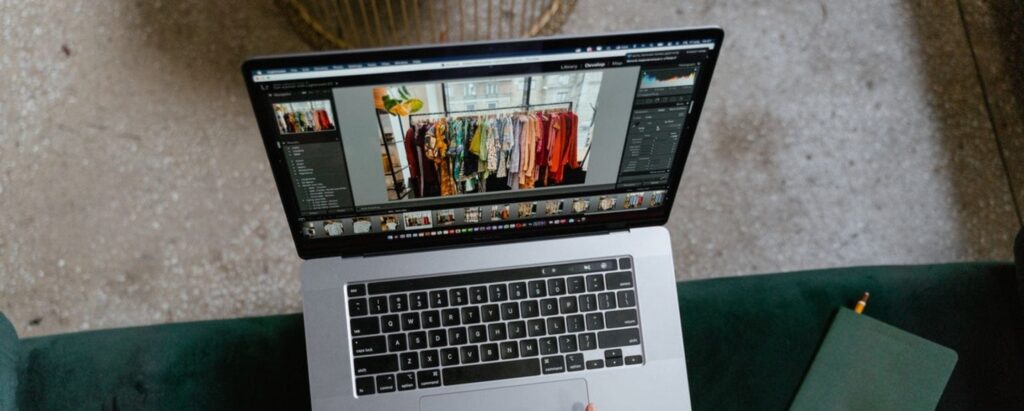 When selling welded items on eBay there are a few simple steps you can take to boost sales.
Photos
The most important step is displaying quality photos of the welded item you are selling.
Start by taking photos in good lighting so the product is clearly shown. Taking multiple photos from a variety of angles helps showcase the quality of the product you are selling.
No one is buying something if all they can see is one dimly lit photo!
Shipping
Make sure you research shipping costs including insurance. These costs can be passed on to the customer, but knowing the right fee to charge is important. If you charge too little you will be out of pocket!
Shipping time should also be understood. You must be able to explain how long packing and shipping will take. Don't underestimate as this will lead to customer dissatisfaction. Managing expectations will mean a happy customer and hopefully a repeat one!
At the very least, good reviews mean other customers will have confidence buying from you. In the early days, reputation is essential to establishing your business.
Write detailed listings
A detailed listing should show everything that a customer needs. Not only does this help get more sales but it means less chance of a complaint after the sale.
Quality photos, a well-written product description, and clearly displayed prices are a must. You should also add every detail relating to the piece. This might include size, color, materials used, and other relevant facts.
Building trust
Becoming a trusted seller on eBay takes time. Make sure every order is delivered on time, as described, and for the price advertised.
Excellent communication is another part of building trust. Keep your customers informed at every step. Make sure customer support is outstanding. If any issues do arise, then deal with them straight away. Taking care of people is the best way to build trust and a long-term successful business.
Following these simple steps means your welding business will have a great chance of success. Happy customers often lead to repeat customers which means new customers are more likely to buy from you.
FAQs
Where else can I sell welded things?
Starting on eBay is great, but there are many other ways to sell your welding products. Facebook Marketplace, Craigslist, Etsy, and Instagram are other options.
Yard sales, craft fairs, and art shows can be other top ways to sell your welded items.
Can you really make money welding and selling things?
Yes! Making money welding and selling things on eBay is perfectly doable. How much you earn depends on how much time you can work on the business.
What things could I weld and sell?
We've covered 15 awesome items to weld and sell in this guide. Why not start with those first!
What other welding terms do I need to know?
Welding is a varied industry and you will learn as you build your welding business. A couple of important terms to know are tack weld, stick welder, and spot welder. Tack welds are used to hold two pieces of metal in place before welding together.
Stick welding is mainly used for welding steel and iron. Spot welding is when two pieces of metal are welded together using an electric current. An electrode is placed at each spot of the metal that needs to be joined. The heat generated by the electric current welds the metal together.
Things to Weld and Sell On eBay