Disclosure: This post may contain affiliate links. If you click on a link I may make a small commission at no extra cost to you. You can read the full disclosure here.
Last Updated on October 23, 2022 by Chris Panteli
Frugal Christmas Tips
What is a frugal Christmas?
Christmas means so many different things to many different people. But one thing in common for all of us is Christmas means spending money. And quite often, a lot of money!
In fact, it can be an extremely stressful time of year. There are so many things to remember from food arrangements, gift ideas, parties and keeping the kids entertained.
But you could adopt a slightly different approach to the whole affair. In fact, aiming for a more frugal Christmas is a great way to save a load of money – and you can still have a magical time but at a fraction of the cost.
So, to help with your frugal Christmas festivities, here are 12 days of Frugal Christmas Tips. Even if you just apply a few of them, your wallet will thank you your family will still have big smiles on their faces.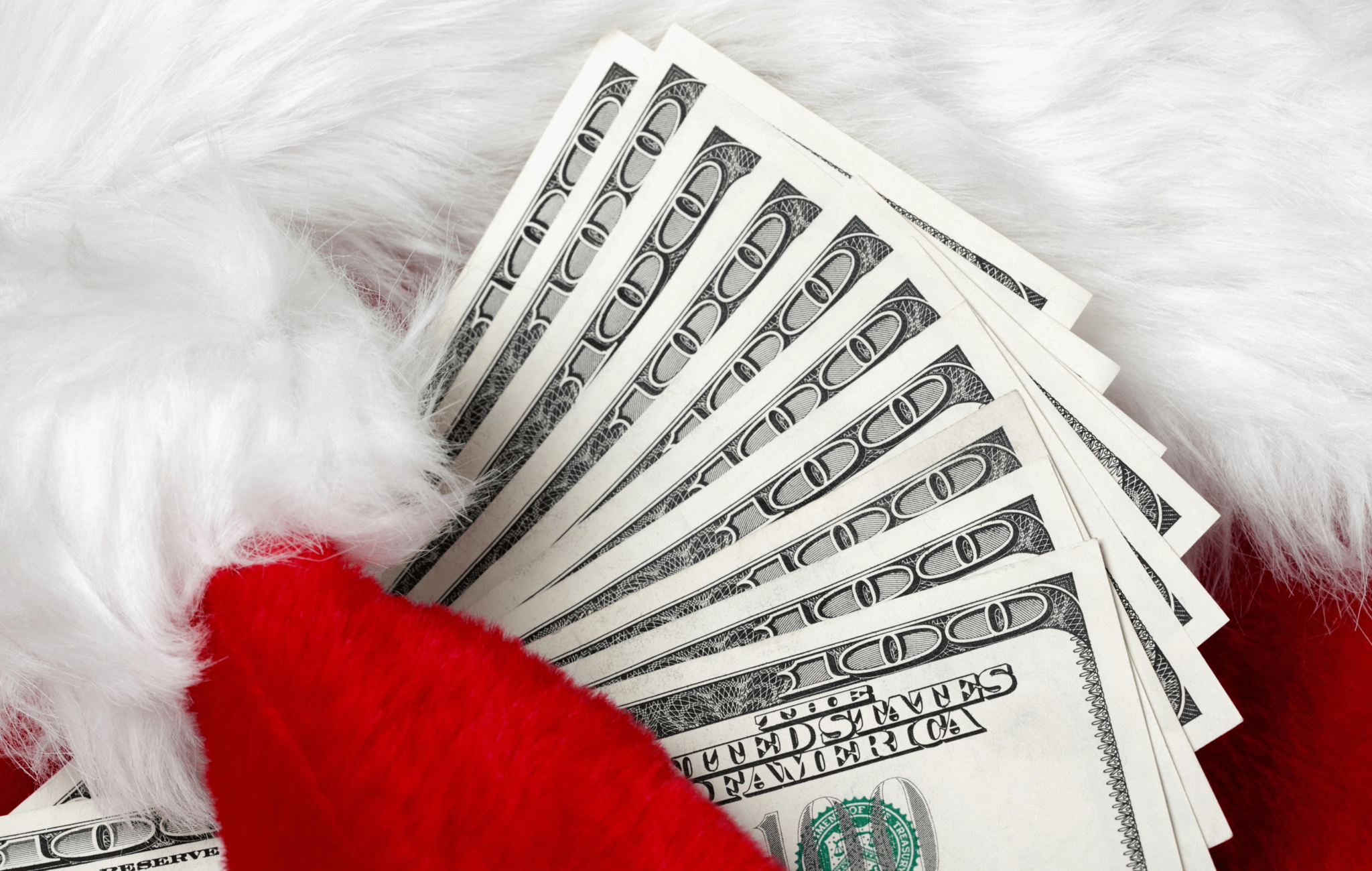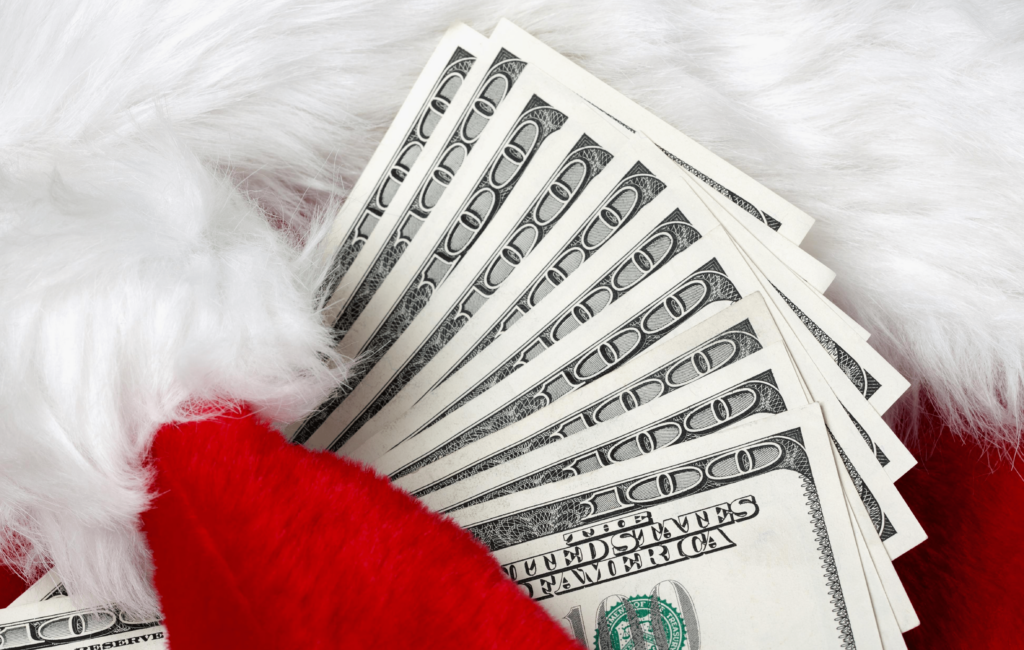 1. Start Planning Next Year's This Year
It can be exhausting planning for Christmas. You have so many things to think about and so little time. And with life continuing on all around us, there is no wonder it can be such a stressful time of year.
I planned, organised and executed two big Christmas' for about 15 people two years back to back. This was a couple of years ago when I was living with my then-fiancee in our new house. It was fun but I must admit I enjoyed it a lot more the following year when I did diddley squat. Apart from eating and drinking, which I am really good at!
To ensure things ran as smoothly as possible I organised like a professional Christmas planner (if there is such a thing). The first year, I wrote everything down and brought myself a dedicated notebook which was invaluable. And for the following year, I started planning immediately after the first one.
This is the best way to achieve a frugal Christmas. Planning as early as possible avoids unexpected costs and allows you to monitor your budget.
It is also the perfect time to save money on Christmas day staples, such as wrapping paper, crackers, decorations and dinner table accessories. Always buy these items in the sales. The prices are artificially high in the build-up to Christmas so always purchase them for the following year.
Get $5 For FREE Right Now
Signup to the greatest rewards platform on the internet and earn a $5 welcome bonus…
Earn more with cashback on all your purchases, watching videos, playing games, and taking surveys. Some users can make an extra $200+ per month!!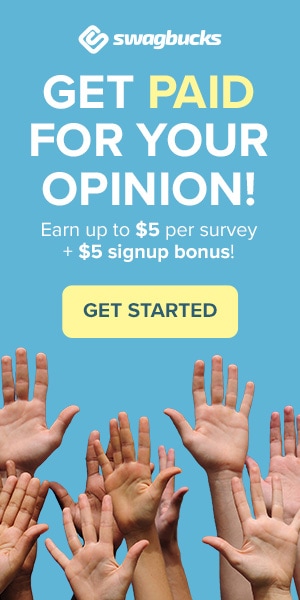 2. Budget
The least fun part about Christmas has to be the budgeting. It can put a real dampener on your festive cheer, but it's better to get on with it than to not have one at all. And just like tip number 1, starting your budget at the beginning of the year can help prevent a lot of upset months later.
Don't start trying to budget your Christmas in December, it simply doesn't work!
You need to know exactly how much you have coming in, and what you afford to be going out. Only then will you avoid any financial surprises, and be able to successfully stay on top of your frugal Christmas.
Remember, the aim of the game is to save money whilst still having a wonderful Christmas. Time is your friend in this equation and the more time you have, the better you can rock your frugal socks off.
So when planning your Christmas budget its a great idea to employ a zero-based methodology. What does that mean I hear you ask?
Well, essentially you want to account for every available dollar you have to spend. This means you have allocated your entire budget to the areas of expenditure you have planned for. That way, you know exactly where your money is going – and you won't be left with any surprises.
4 Steps to a Zero-Based Christmas Budget:
Write down all your monthly income (or use the EveryDollar Budgeting App – It's free). This will include all your income from work as well as any side income your receive from passive income streams, side hustles etc.
Write down all your monthly outgoings, including rent, mortgage, bills, internet, kids clubs, gas, food, cell phone etc.
Write down all your planned Christmas expenses, and remember this list will take some time to consider. Include everything from presents, extra food, alcohol, parties, work events, secret Santa gifts (be exhaustive and thorough).
Perform some simple Christmas magic and subtract your outgoings from your income so it adds up to zero.
And the trick with this method of budgeting is to ensure you're left with zero. So, if you have a negative amount, you'll need to make cuts somewhere (or generate additional income).
If you end up with a positive balance, then you will have to assign the surplus to an existing area of your budget. If you are in this fortunate position then don't feel the need to spend unnecessarily. You could have a Christmas savings section of your budget for next year – assign your surplus there.
The key to any budgets effectiveness is firstly planning it out thoroughly and correctly. Finally, to really wrap the whole thing up – you need to stick to it – no deviations!
Budget your way to a frugal Christmas in 4 simple steps.
3. Cashback
Christmas is undoubtedly an expensive time of the year. Even for the most thrifty, savvy and frugal among us, the expenses mount up and the financial pressures can be unavoidable. This is further exacerbated when you have large families with young children. They want and expect presents.
We feel the social pressures to oblige our kids and make the day as special as possible. And this hurts the bank balance, no matter which way you look at it.
But there is light at the end of the tunnel. This unfortunate yearly financial commitment does present us with a unique opportunity. When money has to be spent, money can be made. And there is no better way to make this happen than utilising the power of cashback.
I've talked a lot about cashback on LifeUpswing and for good reason. It works!
Harnessing cashback at every available spending opportunity could see you claw back a healthy amount. Remember, your committing to spending a certain amount anyway, so getting some of it back just makes sense.
Christmas will indeed require you to buy some, if not all of your presents. But if you are able to get back on average 5% of your total outlay, then on an average $1000 spend that means $50 you get back.
In reality, the average American adult spends a whopping $942 on Christmas gifts per person. So if we were to assume a family of 4, that could potentially be an incredible $3768.
But here's where the magic happens.
According to TopCashback (one of the best), the average rate of cashback across the retailers on its website is 7.5 per cent.
This would mean getting back an eye-watering $282 if you were able to get cashback on everything you spent. That's taking a frugal Christmas to the extreme!
For more information on the best cashback providers read '11 Best Cashback Apps To Save Money.'
4. Dollar Tree
This is where you get to show off your frugal skills and really save some money over the Christmas holiday. We all like nice things, and there is a time and a place to spend more than usual on something nice.
But during your execution of a frugal Christmas is not the place to be flash with your cash.
I remember one year spending an exorbitant amount of money on Christmas decorations – because they were beautifully made and looked fantastic! What an absolute waste of money and a mistake a shall never make again.
Christmas is about spending time with family and loved ones – not having the prettiest ornament on a tree for a handful of days! Yes, it's nice to make your home Christmassy, but this can be done in an extremely frugal way – saving you loads of money in the process.
The Dollar Tree has loads of Christmas supplies that you can buy at a fraction of the usual cost. From gift wrap and boxes (stuff that gets thrown away anyway) to kitchen and dining accessories. They also have an amazing selection of crafter' items where you can make your own gifts!
And if your playing secret Santa at the office – look no further than the Dollar Tree for great little tidbits that will definitely go down a storm with your colleagues.
And, did you know you can shop online at the Dollar Tree, and have your items shipped for free to your local store.
The Dollar Tree is a secret weapon on the road to a frugal Christmas!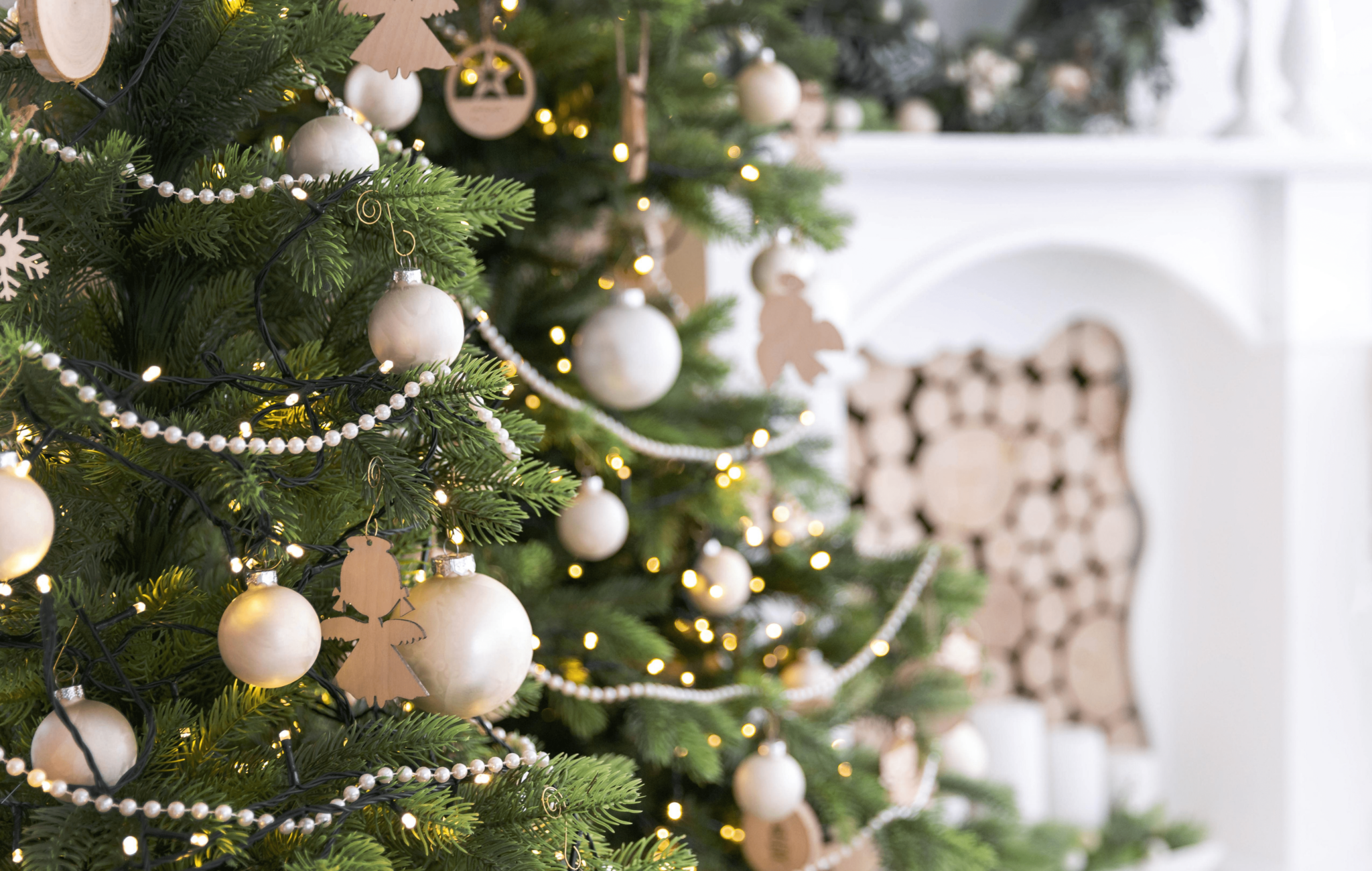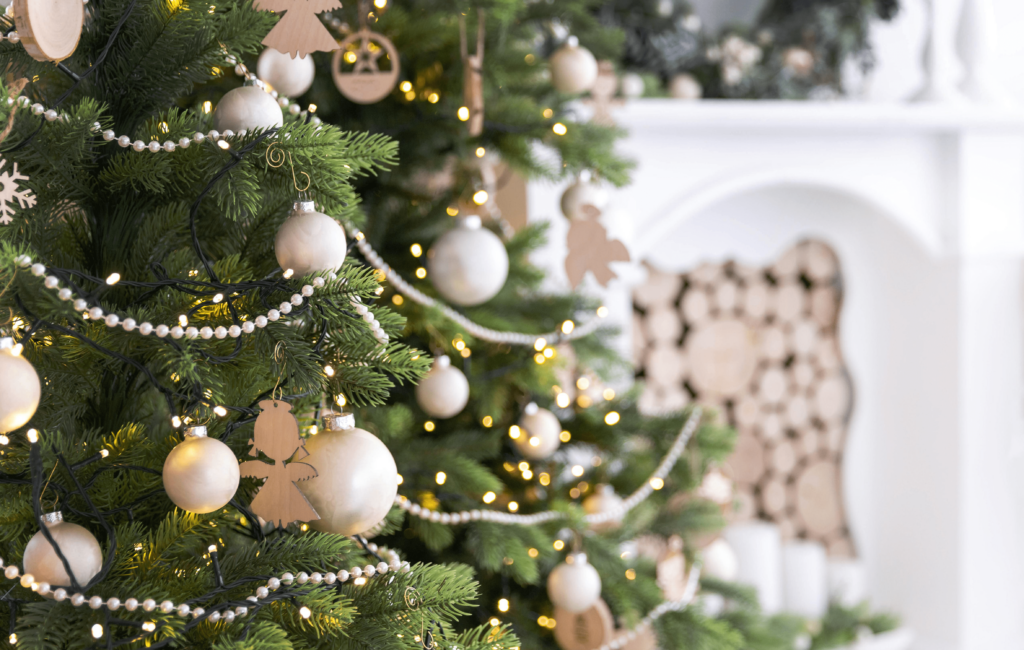 5. Unlimited Movies
It's A Wonderful Life is possibly the best film to watch at Christmas, and one of the greatest movies ever made. If you have managed to let this Christmas gem pass you by, then I implore you to do it this year. It will change your life, and become a 'movie watching' tradition here on in!
For me, watching movies with my family is the best part of the whole Christmas experience. You get to spend time together you otherwise wouldn't have. And what better way to enjoy that time than getting lost in a movie?
The problem with this passion of mine, at least from times of old, is movies are expensive. A family of 4 visiting the cinema tops the charts in terms of the overall cost. So we usually keep this to one visit during the month of December. And we will always try and find a voucher or 2 for 1 to keep the cost down.
The next most expensive way to enjoy the medium of film whilst on Christmas break is to buy the DVD. Now, although there is something to be said for owning the movie for life once you've purchased it – this isn't ideal when planning for a frugal Christmas.
Finally, you could rent, which still incurs a cost albeit slightly less than purchasing. Or you can borrow from a friend – which is actually a fab idea if they have the movie you want. One of my friends is into mainly mad Japanese fighting films, which doesn't really do it for me, especially during the festive period.
So this leaves us with either waiting to see what the genius TV scheduling folk come up with – something I think we can all agree is never very impressive.
Or, the option I am so grateful I decided to sign-up for a few years ago and have never looked back on – Amazon Prime Video – where you can get a 30-day free trial.
Now, although I would suggest keeping your Prime membership beyond the trial period – more on that later – you could just use the trial for free movies during the whole month of December. If there is one thing us fans of frugal living love, it's freebies. They have an awesome collection of stuff to watch so you'll never be bored!
So for movie fans looking to keep the costs down – try Amazon Prime!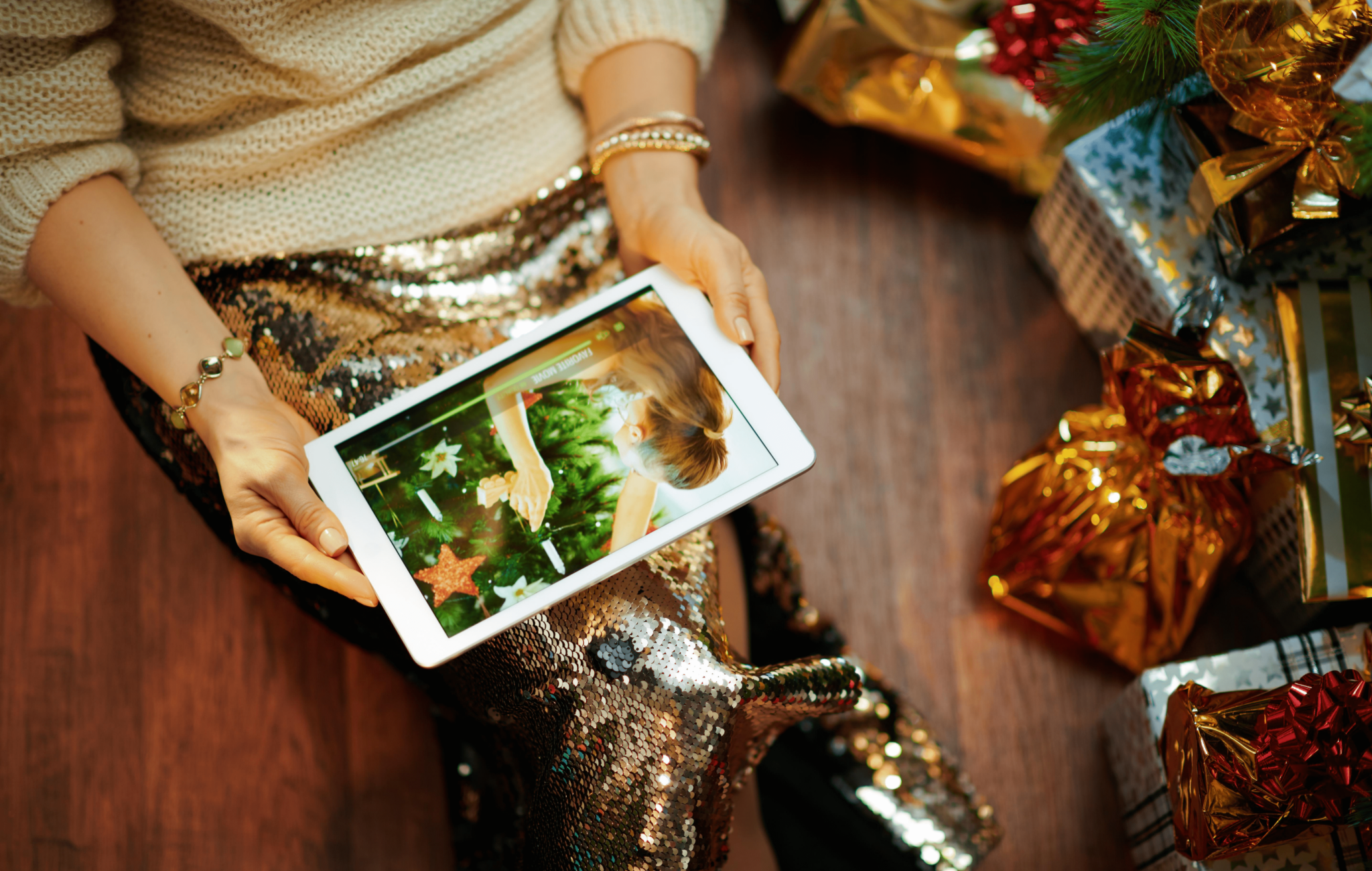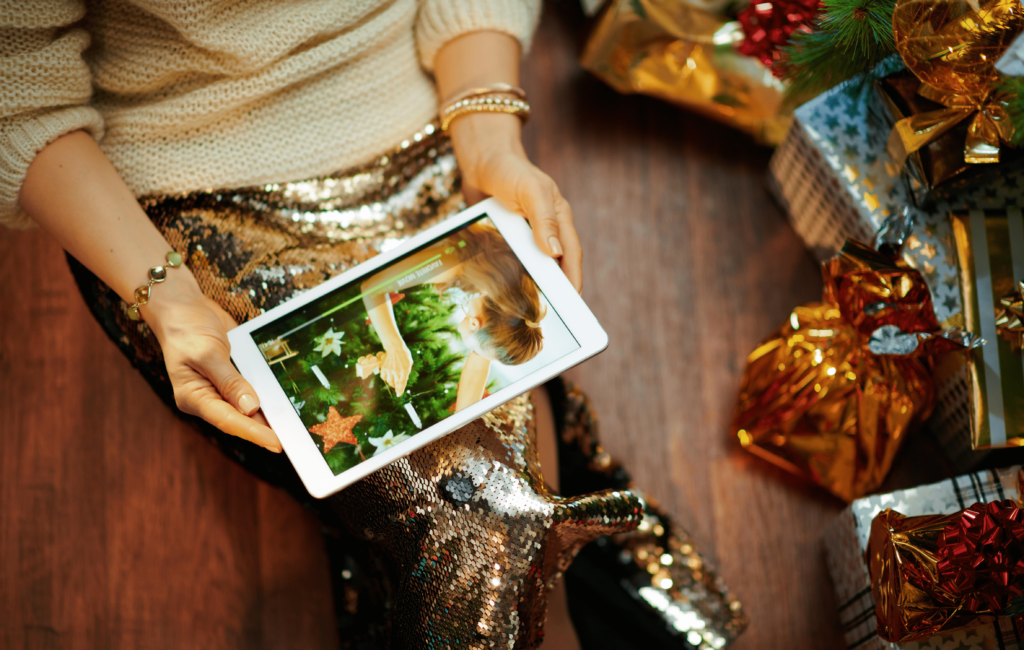 6. Board Games
I've never been a massive fan of board games – until a couple of years ago whilst celebrating a friends wedding in the South of France. When sitting next to the pool in a sweltering 30°c, one of the groom's men decided to pull out a board game and gathered the troops for what he declared would be 'an epic battle of intellect'.
I was intrigued, and so joined the gathering to embark upon what would become my greatest memory of the entire trip (bar the actual wedding ceremony, I'm sure I should add).
The game was called Chronology; where you have to order certain historic dates in your own timeline. It doesn't sound like much but after a few rounds, the fun really starts to build. It's unbelievable how difficult it is to remember famous historical events in the correct chronological order.
Bored games really are an amazingly frugal way to have hours of fun with the whole family. Simply choose a few games you love, buy them once and play them forever (unless you lose important game pieces – so put everything back in a plastic sealable bag to keep safe).
There are so many awesome bored games to choose from. In the past, we have loved classics like Monopoly and Risk. But your family may have a personal favourite or a recommendation from a friend you can try.
Bored games are frugal, but the fun you have is most definitely not!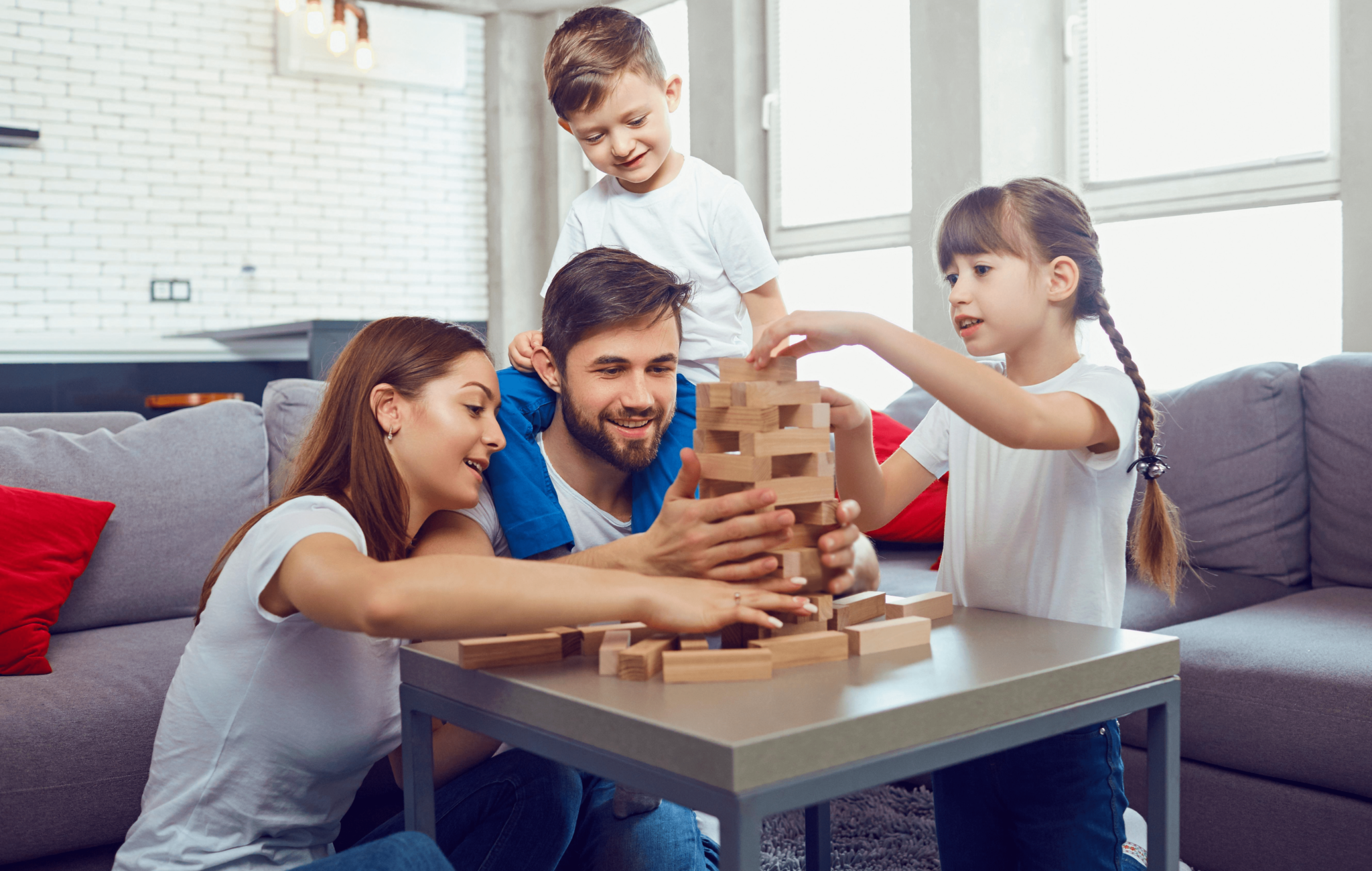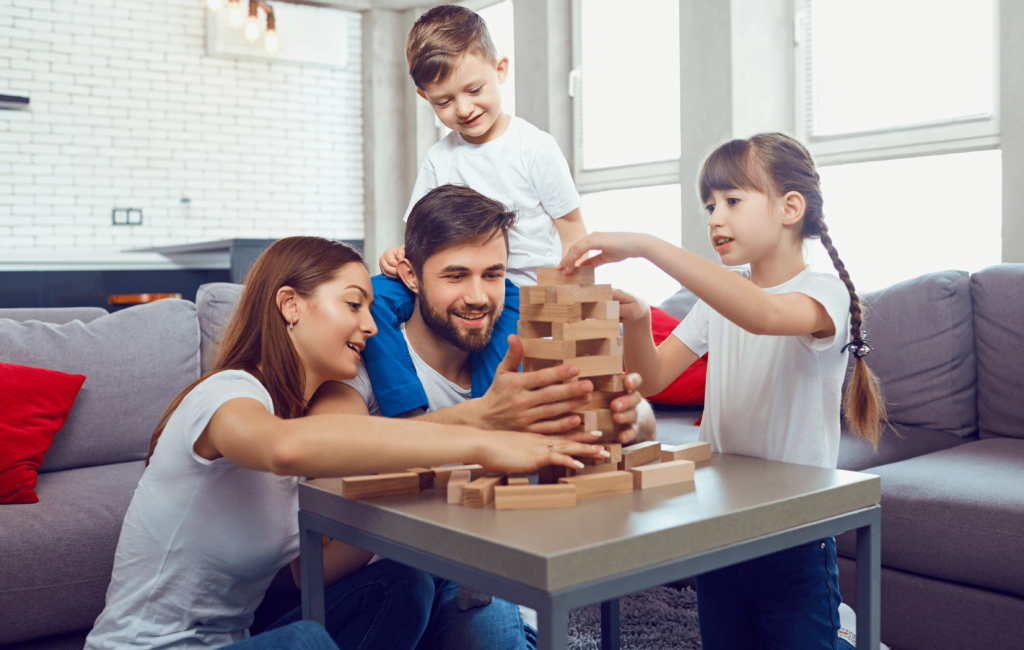 7. Wrap Smarter
Wrapping presents at Christmas may seem like a trivial cost, but if you want to rock your frugal Christmas you are going to need an action plan. After all, the expense quickly escalates the more presents you have. And those with young children will know they like lots of presents!
So first and foremost, stock up on your wrapping paper in the sales for the following year. It is such a hard thing to do especially after all the money you will have spent over the festive period. December is a killer month financially, and can almost demolish much of your hard work from the rest of the year.
But this is part of a long-term game plan. You stock up in the sales when prices go crazy low – often 75-80% reductions on standard retail prices from just a few weeks earlier! So fill your boots and stock up!
If you haven't done this and still want to use propper Christmas gift wrap, then seriously consider the discount stores, including the Dollar Tree. There are massive savings to be had compared to the standard retailers.
Finally, if you have the whole-family on bored for your frugal Christmas, consider the possibility you don't need proper gift wrap at all. In fact, there are tons of creative ways you can wrap your presents and save a boatload of cash. In the past, I've used plain old newspaper – but there are some more amazing ways you could try at FaveCrafts.
8. Save Money / Make Money
So you've asked yourself the question 'how can I be frugal at Christmas?'
Well, frugality in of itself is achievable by many different means. Sure, getting cheap gift wrap and decorations is definitely being frugal, but you can take it to the next level.
If you really want to see a noticeable difference in your finances, you need to make some serious financial savings and also earn some extra festive cash. Attacking the problem from both sides is a great way to come out ahead.
So, you could read about ways to make money online and how to save money fast and start implementing as soon as possible.
But I know you are busy, so here are just a few of my top ways to make money and save money for the Christmas financial rollercoaster. It's fun, but it can leave you feeling a little sick!
I suggest you start with these as early in the year as possible. It's even a great idea to make it your New-Years resolution. Last year I got cracking in early January and was able to cover my entire Christmas budget without any stress. December was a relaxing month for me financially because I started early!
Saving Money
Cut Down Bills
This is something you should be doing every few months anyway, but if you haven't already then now is a perfect time to start.
Check to see if you are overpaying on your bills.
So many of us get hooked in by introductory offers and then we just end up staying with the company. But guess what, introductory offer periods end and the price gets jacked up. So you might be spending way more than you need to.
I suggest performing a bill audit every few months to check if there is anywhere you can save money. I can't tell you the number of times I've managed to save a substantial amount by doing this.
You could also spend a little bit of money on an awesome app that does all of this for you, including negotiating for better prices from alternative providers. Bill Shark makes saving money on bills easy, and you easily save way more than you spend on the app!
Get this going as early as possible, and the cash you would have otherwise wasted on overpriced bills can go towards you Christmas budget.
Free Shipping for Gifts
Shipping costs is one of those things that is easily overlooked. When browsing online you can easily be misled in thinking the price is great, and then when you factor in shipping costs it all of sudden is a bit disappointing.
Amazon Prime offers unlimited FREE Two-Day Shipping and with the 30-day free trial that gives you plenty of time to buy all your Christmas presents – at no extra cost. Again, I recommend keeping the Prime service because the benefits far outweigh the yearly cost – but if you want it for free – you have that option.
Just sign-up for the 30 – day free Amazon Prime Trial – and get free shipping for a whole month. That's more money saved for you frugal rockstars.
You might like to read: 13 Wonderfully Awesome Christmas Gift Ideas For Men
Saving Challenge
Saving money always seems like an impossible uphill struggle if you don't leave yourself enough time. How the hell am I going to save enough for Christmas? (you ask in November!).
So why not complete a year-long money saving challenge. I did this and managed to save $1378 in just one year – and it wasn't that hard!
Making Money
User Testing
User Testing websites is an unbelievable way to make a quick buck! I have had so much success with them I wish I could make it a full-time job. Unfortunately there just aren't enough opportunities. However, there does seem to have been a significant increase lately, so let's hope that continues.
All you need to do is sign up for a couple of different platforms (which is free) and wait for an opportunity. If you are eligible, you answer a few questions in front of your webcam (usually) and speak out loud. Then, if you are successful, you get paid. I have always been approved for payment and I've taken quite a few tests.
You usually get $10 for about 15-20 minutes worth of work. You need to speak clearly and enthusiastically and follow instructions – simple.
I recommend starting out with UserTesting.com and Userlytics.com.
Surveys & Offers
You're not going to make enough to have a Christmas world cruise – but it's worth putting in a little bit of effort throughout the year. Some people earn as much as $300 a month with survey sites alone. They are easy to do and quite fun.
Swagbucks is great for surveys and they have loads of opportunities. You can also try SurveyJunkie and InboxDollars – easy money for a little effort!
Spare Change
Back in the olden days, I used to collect coins and save them up over the course of a year. We would do a big counting session and add them all together to see how much we had managed to save. Suffice to say, it was usually enough to buy ice cream and maybe go to the cinema.
Now I'm a little older (and hopefully wiser) I have managed to apply the same powerful concept of saving little and often – but automated the whole process via an app!
You can make your spare change saving automated with the Acorns app for your smartphone – it can then be invested for you at very low costs. What a great idea hey! And if you manage to rack up a decent amount it can go towards your amazing frugal Christmas.
Looking for extra cash over the Christmas period? – here are 29 Awesome Side Hustle Ideas To Make Extra Money.
9. Second-Hand Winners
Buying things second-hand really is the epitome of being frugal. And yet so many of us are reluctant to do it. I think the negative connotations surrounding the practice of buying second-hand stems from inexperience. And let's be honest, it's not like we're buying underwear (which would be an odd thing to buy second hand, if not a little gross).
There are so many items that we don't need to be brand new and yet can achieve the same desired results. Christmas decorations are a perfect example, and often times you can find really quirky items at a fraction of the cost.
eBay is my favourite place to buy second-hand, and one year I managed to get all my Christmas decorations in one bulk purchase. I still use them to this day and they look fab!
Also, buying second hand for presents is a wonderfully frugal way to save money and do your little bit for the environment. I've found fantastic electrical products, books, games and clothes that make great Christmas gifts. As long as you put some thought into what you're buying, your friends and family will be happy to receive. (Just no second-hand underwear, unless you're into that!).
10. Discount Gift Cards
The gift card sometimes gets a lot of bad press, especially during Christmas, often touted as the 'thoughtless' gift. But hold up, it may be less liquid than good old cash, but it still has some redeeming qualities.
If you know what the person who is receiving your gift wants, then why not get them a gift card? It is essentially as good as cash and incentivises them to actually buy for themselves what they want. How often have you told yourself you want or need something, only to let too much time go by before giving up on the whole idea altogether?
My dad is a prime example of this, and will often spend so much time thinking about something he wants to buy, he never ends up actually buying it. Think of the gift card as a polite nudge in the right direction!
And there is an amazing way to save money when choosing the humble gift card as your Christmas present – discount gift cards. Yes, you heard me right! you can actually buy gift cards for the full face value at a discount. This is because they have been sold by people who do not wish to use them and are looking to recoup some of the value.
Raise.com is an amazing market place that you can explore to get genuine gift cards and some of the best retailers for huge savings. That's more money for you and your family and this incredible frugal Christmas!
And if you buy from Raise now, you can get $10 off an already discounted gift card.
11. Love The Leftovers
Christmas time is synonymous with food – and more often than not, way too much of it. Unfortunately, we waste so much food and this is a sure-fire way to be wasteful with your money. I'm not suggesting you act like Ross from Friends with his Turkey leftover sandwich (my sandwich!) but carefully thinking about using all the food you buy over the festive period is a super frugal hack!
Turkey is the king of the Christmas dinner, and remember, once cooked it can last a couple of days in the fridge when stored correctly – and up to a year in the freezer! I actually prefer some of the wonderful concoctions we come up with the day after Christmas. So get creative with your leftovers.
Here are some amazing Christmas leftover recipes you can try.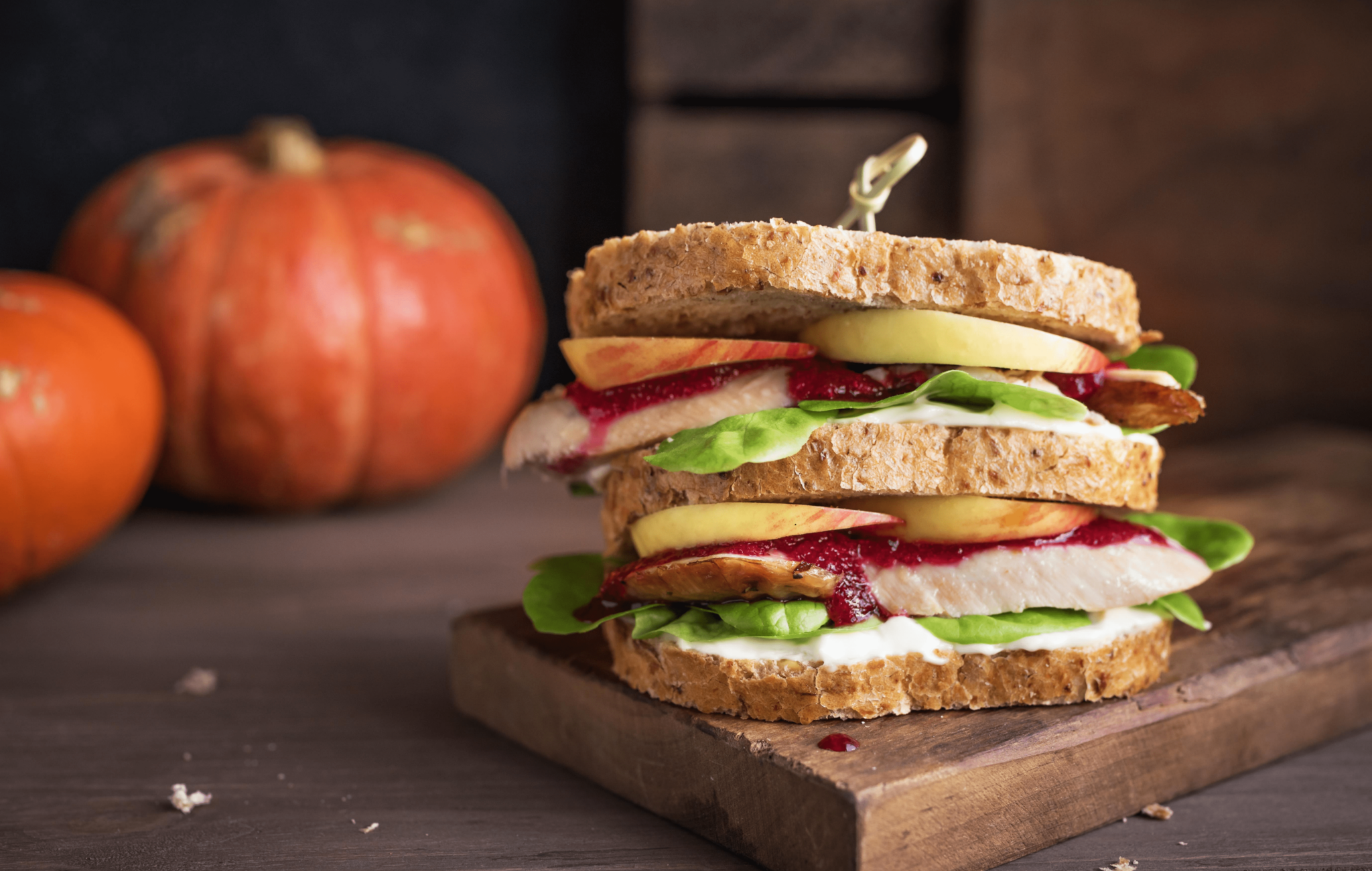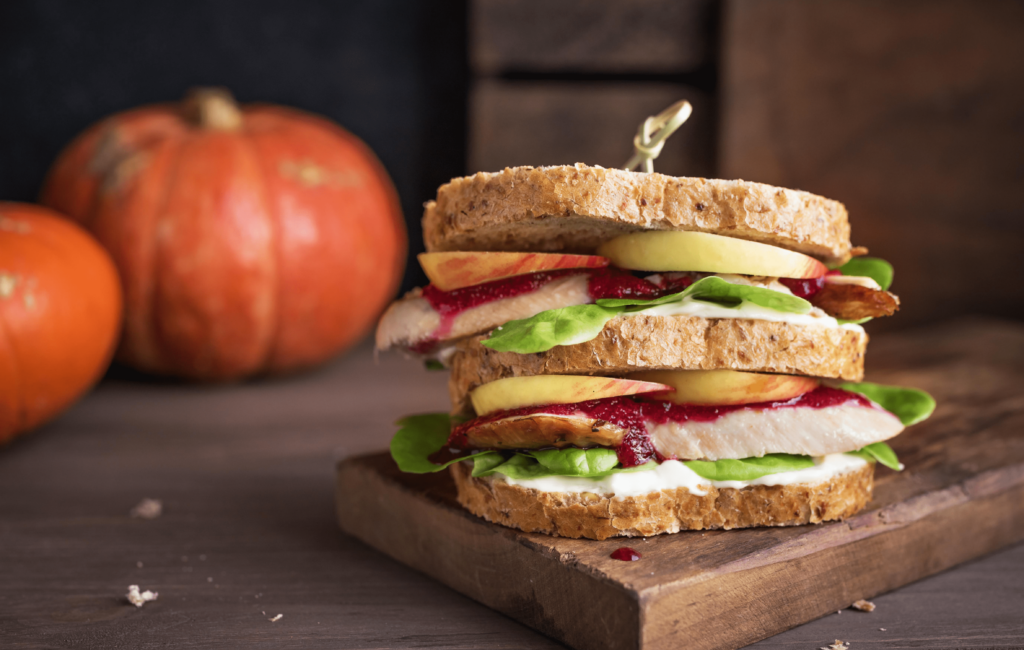 12. Gift Amnesty Give Back
If you've made it this far then you're well on your way to having the most frugal of Christmas's. So congratulations to you.
Now we all know Christmas is a time of year for more than just presents, turkey, alcohol and terrible movies. It's about doing for others and showing grace and kindness. So why not consider a present amnesty?
This doesn't need to be with everyone you normally exchange gifts with. I do this with my brother every year, as we both felt it was pointless exchanging the exact same value gift. So now, we both donate that money to our chosen charity. It's a small token, but every little helps.
If you need some inspiration on where to give, here are 7 of the best organisations that help low-income families – a great place to start.
So there you have it, 12 days to dominate your Christmas frugally and still have a wonderful time. Remember, with most of these suggestions it's best to start as early as possible to get the maximum benefits.
And who knows, you might find some new traditions and some extra cash to boot!
Not bad, hey?
Merry Christmas!
FAQs
How can I be frugal at Christmas?
The holiday season is an expensive time of year, whatever which way you look at it. Credit cards can take a massive hit with all the Christmas spending taking place. But it doesn't mean you can't get a handle on the whole situation. Aiming for a frugal or more frugal Christmas can be achieved by implementing a few of the strategies outlined above. Spending smarter and saving wherever possible is a great frugal approach to the festive period – just don't start on Christmas eve!
Is Christmas a waste of money?
It really depends on what you deem to be a 'waste of money'. As long as your not overspending outside of your budget then any money you do spend will have been accounted for. And therefore, not a waste. We all deserve to have a good time with our friends, family and extended family over the Christmas period.
How do I stop overspending at Christmas?
Create a budget and stick to it! This is the only way to avoid overspending and the exact reason why budgets exist.
What does the average person spend on Christmas gifts?
The average person spends $942 on Christmas gifts per person. This may seem like a high figure (I don't spend anywhere near that much). However, whenever you spend money you can recoup some of it back through cashback as mentioned above. Therefore you should employ this strategy whenever possible.
Frugal Christmas Tips