Disclosure: This post may contain affiliate links. If you click on a link I may make a small commission at no extra cost to you. You can read the full disclosure here.
Last Updated on October 23, 2022 by Chris Panteli
Extreme Frugality
You probably are familiar with all the conventional methods to save money – shop on sale, avoid eating out frequently, try to cut back on your bills, stick to a budget, etc.
However, if you really wish to save money, then these standard measures may not be enough for you. Hence, you need to know about more extreme measures to save money without downsizing your home or eating ramen for every meal.
By using a few extreme frugality tips in your life, you can pay back your debt, accomplish your savings objectives, and invest in your long-term goals.
A lifestyle of extreme frugality might not be for everyone, but there are people out there who swear by it. Remember, living frugally is simply a different money management technique – it doesn't mean you'll be stripped of joy.
Here are some extreme frugal living tips that will save you hundreds or even thousands of dollars every year.
What Is Extreme Frugality?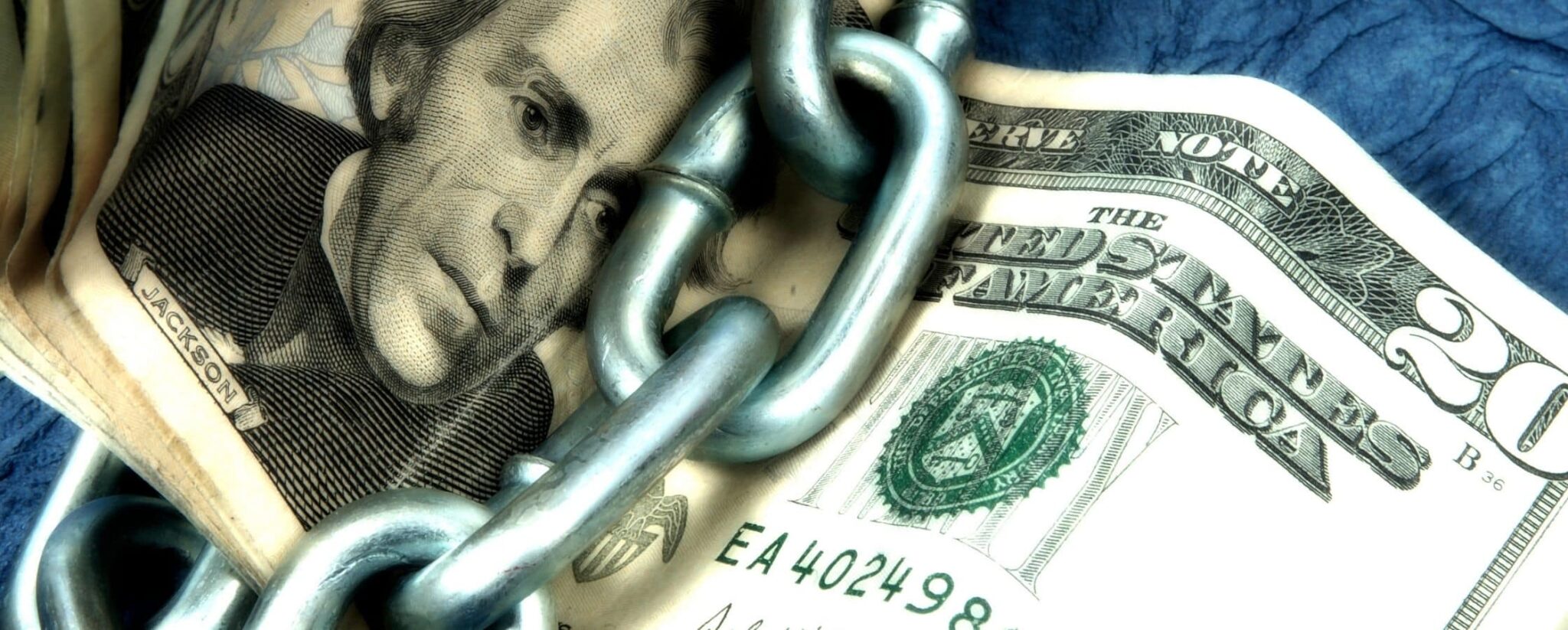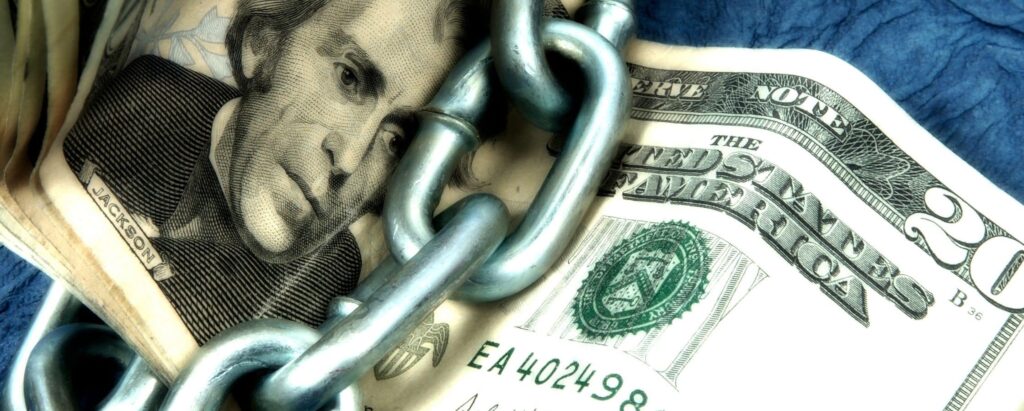 Before diving into the frugal living tips, let's first take a look at what extreme frugality actually means. Frugality is the state or quality of being frugal: meticulously managing material resources and particularly; money.
Thus, those who practice extreme frugality might find ways to save money in unorthodox ways – something that the average or ordinary person might not think of.
For instance, you might think of cutting down your expenses by preparing meals by yourself. However, with extreme frugality, you will probably use free meal distribution at restaurants and coupons to avoid spending even a cent on your meal.
Does this sound like something you can do?
With extreme frugality, you focus on spending money only on items that are absolutely essential. Generally, those who have the best extreme frugality ideas willingly give up several components of their life.
Through extreme frugal living, you can transform your lifestyle by transforming the way you look at and save money.
Recommended: 11+ Incredible Cheapest Ways To Live
Why Should You Practice Extreme Frugality?
As you will soon find out, extreme frugal living is not suited to everyone!
All of us have different incomes, lifestyles, and important expenses. And the most important thing – we all like purchasing certain products as they make us happy.
Nevertheless, just because you cannot change your way of living really doesn't mean you can't learn a few things from those who practice extreme frugal living. So, what is it that you can learn? Well, the answer is quite a lot!
Frugal living, whether extreme or moderate, can help you:
Stick to your budget every month 
Payback our student loan debt
Save more 
Offer increased financial stability and help you create an emergency fund
Get an early retirement
Potentially reduce your carbon footprint. 
Whether you use just a handful of extreme frugality tips or all of them, remember that frugal living can definitely help you accomplish more than just higher savings. As a matter of fact, it can reshape your financial life and allow you to live in a more environment-friendly way.
Recommended: 22 Awesome Low Stress Jobs After Retirement
Extreme Frugality Examples
You may or may not know people who take cutting down expenses to the extreme level. Perhaps it's a family member who only eats home-cooked food or a friend who only opts for cycling or public transport, regardless of how far the other place is. Here are some more examples of what a person practicing an extremely frugal lifestyle might do:
They only purchase used free products online (Facebook Marketplace, Craigslist)
They don't shop until absolutely necessary
They grow and make all their food at home
They take the DIY route before hiring a professional to repair or fix an item.
We hope these examples don't sound impossible or far-fetched as all of us should cut down our consumption and spending to not just save our money but also the planet.
44 Extreme Frugality Tips to Save Money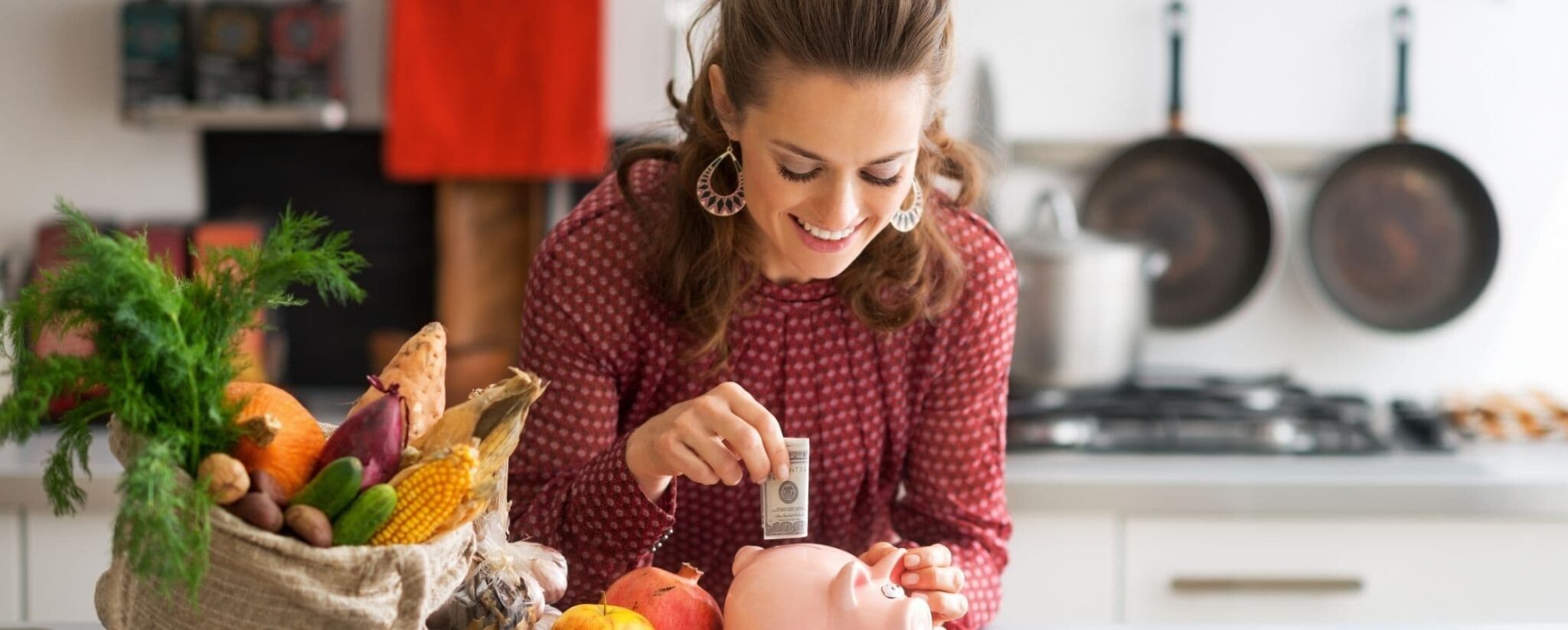 Let's take a look at some extreme frugal living tips that you can use:
1. Use Coupons
This is definitely one of the best extreme frugality tips you can use. Coupon utilization is a common practice all over the world.
You can get coupons for literally anything if you have the right places to look for them.
Here is a list of the top 10 places to get free printable grocery coupons you can use to cut back on your grocery expenses.
2. Plan Your Meals
Meal planning is another popular tip that you might have heard of on the Internet as it has proven to offer multiple benefits.
Time-saving
Cost-saving
Keeps you healthy and fit
If you want to attain some health-related goals, meal planning will help you hit two birds with a single stone. Meals cooked at home are more likely to offer higher nutritional value as compared to those sold at restaurants.
$5 Meal Plan
Let the team at $5 Meal Plan save you money and time by planning your food for the week!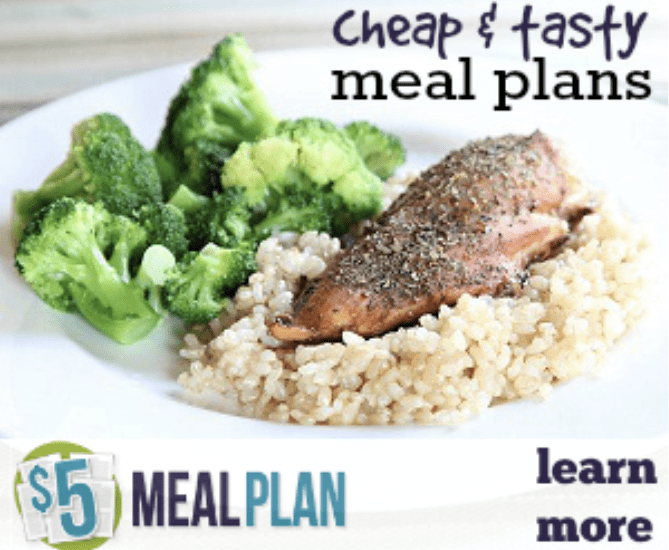 By planning your meals, you can eat a variety of foods at almost half the price!
3. Grow Your Own Food
A recent study revealed that American consumers waste nearly a pound of food every day! Nearly 40 percent of that is vegetables and fruits.
Depending on the season and whether you are buying organic, that could be a huge chunk of your food budget you are literally wasting away.
To avoid the expense of wasting products, you can try starting a garden and growing your own food.
For instance, you can plant and grow your own herbs, vegetables, and fruits in your garden. This way, you won't need to spend money at the grocery store. It's also an excellent way to eat healthier.
You can learn more about how to start a garden in your home here.
4. Say Goodbye to Takeaways and Eating Out
This is nothing unusual when it comes to extreme frugal living ideas because we all know how expensive eating out actually is.
A study conducted by Forbes states that you spend five times more on a dish at a restaurant as opposed to cooking it at home.
Thus, by cutting down on takeaways and eating out, you can see a significant decline in your expenses.
5. Bake Your Own Bread
Have you ever watched The Great British Bake Off?
If yes, you would know that baking your own bread isn't as easy as it sounds. And this is precisely why it's yet another amazing frugality tip for those of you willing to go extreme.
It's fairly easy to overlook the cost of buying bread. However, the ordinary American consuming over 50 pounds of bread every year, you really cannot dismiss the cost-saving opportunity this tip offers.
The cost of ingredients to bake bread is quite less than the ready-made loaf you buy from a grocery store. According to certain estimates, you can save anywhere from $320 to up to $1,280 every year by baking your own bread.
6. Get Free Starbucks Drinks
The average price of a Grande Americano at Starbucks is $2.95. If you get one of those even thrice a week, it will cost you $460.20 per year.
And to be very honest, most of us don't go to Starbucks only for the Americanos. We usually get food and some other items as well. So, we are probably spending around $1,000 every year just on Starbucks.
Now, if you wish to live frugally, you might want to cut out Starbucks altogether. But let me tell you, there's a much better alternative – get FREE Starbucks drinks!
Through reward programs such as Survey Junkie, Swagbucks, and Rakuten, you can simply complete tasks online and earn PayPal money or Starbucks gift cards! Then you can live frugally and still enjoy Starbucks.
Here is how you can start earning free Starbucks gift cards:
Swagbucks – A cashback program that pays in the form of gift cards. You can earn money by taking surveys, shopping online, playing games, watching videos, and simply browsing the web. Sign up today to get a $5 bonus!
Survey Junkie – Survey Junkie collaborates with a few market research firms and survey websites. It's easy – you complete surveys and get gift cards or cash to your favorite places such as Amazon, Starbucks, iTunes, Walmart, and more. Head over to Survey Junkie today to start earning money. 
Rakuten – This allows you to shop in-store or online and get free gift cards or up to 40 percent cash back at more than 2,000 stores. All you have to do is download their app or use the browser extension as you shop from your computer. For registering with Rakuten, you can receive an instant bonus of $10. 
7. Eat Leftovers
Eat your leftovers if they haven't gone bad.
You shouldn't practice this extreme frugality top by eating rotten food and compromising your health. Nevertheless, by eating leftovers, you won't just save money and time to cook food every day, but you'll also cut down on food waste.
Plus, we all know that certain foods taste much better after they have been left in the refrigerator overnights.
Easy And Healthy Meals Made With Leftovers
Tap twice to load then open Video...
According to The Institute of Food Technologists, food tastes better when it's refrigerated because of the chemical reaction that occurs among the ingredients. This results in new flavor molecules and satisfies your tastebuds.
8. Try Portion Control
This hack won't just benefit your waistline, but it will also help you save money!
Larger portion sizes are highly likely to result in indigestion. So, try to keep your meals small and allow your body to adjust to them so that you can function optimally. Measure your portion sizes to eat less and save money in the long run.
👉Pro-Tip – Eat on a smaller plate. You might not believe this, but it can help you successfully drop a few kilos!
9. Bulk Buy Food Items
This tip might sound like you're going against the idea of extreme frugality but do hear me out.
If you wish to follow this lifestyle in the long run, you should purchase your food items in bulk, particularly during sales, to save money. If you really think about it, you will save gas from the less-frequent trips to the grocery store and minimize packaging and food waste.
Here are some of the top places to purchase groceries online.
10. Buy Frozen Food Items
Did you know that frozen food items are cheaper by almost 50 percent? That's a bang for your buck!
Frozen food contains almost all the nutritional value as freezing is one of the most popular methods of food preservation. Apart from being healthy and cheap, frozen food gives you flexibility in your mealtimes as all the ingredients you need are available in your freezer. All you have to do is heat them up, and you're done!
So rather than purchasing fresh strawberries for your smoothies, you can get frozen ones. They taste the exact same, are quite cheaper, and add a nice zing to your smoothies.
11. Go Meat-Free
Apart from it being a low-cost alternative, eating meat-free meals is advocated by several people all over the world.
Avoiding meat allows you to limit the harm that comes from processed meats.
By adding more seasonal vegetables and fruits to your diet, you can not just save money but also feed your body with vital nutrients like minerals and fibers.
12. Use Your Fruits Completely
Don't discard your fruits after you're done eating them. For instance, after you have squeezed the lemon juice, zest the skin and use it to add a tangy flavor to your next dish.
Moreover, bananas are full of vital nutrients like natural fibers, potassium, and Vitamin C. Don't throw away the peel after you've eaten the fruit. Here are some excellent ways to reuse banana peels.
13. Go Raw
A completely raw diet is very much like a vegan diet, where you mostly eat unprocessed and raw food in your daily meals.
You will save up money not only when it comes to ingredients but the utilities that accumulate when you are preparing a meal.
14. Repair Things Yourself
Do you really need the electrician to repair the damaged bulb? No matter if you're a man or a woman, changing the bulb is a task you can easily do on your own.
Things such as plumbing or minor setbacks around the house that can be fixed without the help of another person will allow you to save money and make you feel proud of yourself.
How to Fix ANYTHING - Essential DIY Repair Methods & Tools
Tap twice to load then open Video...
Make YouTube your best friend and repair whatever you can by yourself!
15. Trade-In Your Car for a Bike
If you want to significantly lower your expenses, trading your car in for a bicycle is one of the quickest ways to do it.
The high cost of transportation perhaps doesn't come as a surprise. But willing to let go of your car and ride a bicycle is surely the mark of extreme frugality.
The cost of filling your tank can be more than $400 per year, even at its cheapest. Depending on the state you live in, this could amount to thousands of dollars.
Plus, if you have a car payment, that's even more you are spending every month. And don't forget the cost of car maintenance, insurance, parking, repairs, etc.
Making the switch from a car to a bicycle can save you thousands of dollars every year.
16. Invest in Energy-Efficient Electrical Appliances
This is another tip that warrants some level of research but is surely worth your money and time. Look up energy-efficient electrical appliances that can help you significantly minimize your utility bills.
When I talk about energy-efficient appliances, I'm referring to appliances that use less water too. Using these appliances and limiting water and energy consumption also results in a reduced utility bill.
17. Turn Down the Heat or AC
Those living an extremely frugal life cut costs where it's possible, and that entails during the winter and summer months when a lot of us turn on the heating and air conditioning.
Move.org states that the average energy cost in American households is more than $1,400 per year. Thus, using this extreme frugality tip, you can slash this expense by up to 50 percent.
Rather than switching on the AC as soon as it starts to get warm, open up the windows and draw the blinds. Save the AC for the actual summer months when you truly need it.
During winters, bring out your hoodies, sweaters, and cozy socks instead of increasing the heat every time. Extreme frugal living is basically about adapting to the true temperature, not living in a home that's 74-degree all throughout the year.
18. Unplug Your Devices
Unplugging your electronics and appliance when you aren't using them can effectively save you several dollars a year in wasted electricity costs. Depending on how tech-oriented your home is, the benefits might outweigh the efforts.
19. Gift Handmade Presents
With Father's Day, Mother's Day, birthdays, Christmas, and more…giving presents can be quite costly.
So, instead of purchasing presents, you can now gift handmade ones. Some craft, homemade, and DIY gift ideas you can use are:
Marmalades and jams
Baked items
Candy
Clothing
Knitted items
Ceramics
Drawings/paintings/art
And if you are searching for even more frugal gift ideas, you can check out this article by Spruce Crafts.
20. Avail Freebies from Amazon Direct Shipping
There are plenty of ways to avail free items – you just need to invest in a little effort.
Direct shipping by Amazon sellers is one way to receive free products from Amazon at your doorstep.
Amazon direct shipping is where Amazon sellers get rid of surplus inventory in the warehouse and deliver products directly to consumers. This way, they don't have to pay storage charges along with other fees on items that have not been sold.
There is really no better way of living a frugal life than using free products.
21. Create Your Own Laundry Detergent
Yes, that's completely possible! Laundry detergents aren't just expensive but contain harmful chemicals that can lead to allergic reactions. In fact, some of these chemicals can even cause cancer.
Save your health and your money by creating laundry detergent by yourself!
You can go through the guide Wellness Mama on how you can make laundry detergent at home.
Apart from laundry detergent, you can even make your own cleaning products. All you need are some basic ingredients like lime, baking soda, and vinegar, and you're ready to go! You can even skip out baking soda and lime if you wish. Check out these 23 creative ways to use vinegar as a cleaning product.
22. Air Dry Your Clothes
Do you know how much energy you use every time you run the dryer?
Depending on how long it takes to dry your clothes, the number of clothes you are drying, and the power your dryer consumes, you could be spending anywhere between $100 to $300 every year.
You can eliminate this cost completely by air-drying your clothes on the washing line.
Apart from being a frugal life hack, air drying can even add a fresh smell to your clothes.
23. Use Wool Dryer Balls
If you cannot air-dry your clothes, fret not because you can still save money by opting for wool dryer balls in place of chemically-laden dryer sheets.
Wool dryer balls are a reusable resource. Plus, they can significantly reduce your drying time, lowering your energy costs.
With wool dryer balls, you won't even need fabric softener, so you can eliminate that cost as well.
24. Collect Free Hotel Shampoos and Soaps
You can collect all the complimentary toothbrushes, shampoos, and soaps you get from any hotel you stay in. Then, you can place them all in a basket in the guest bedroom or bathroom so that when guests stay over, they have toiletries available.
Quite amazing!
Next time you fly out for a business trip or vacation, don't forget to pack the free toiletries that hotels give.
25. Learn How to Cut Your Hair Yourself
Grooming costs a lot. On average, hair cuts costs somewhere between $40 to $66. That's plenty of money spent every year just for cutting hair.
Plus, if you get your hair highlighted and dyed frequently, you're spending lots of money there too. Rather than incurring these expenses, frugal individuals will color and cut their own hair or ask a partner or friend to do it for them. This alone allows them to save hundreds of bucks every year.
If you have got luscious, healthy hair, you can even sell them and earn some extra money. This article covers everything you should know about selling your hair.
26. Groom Your Fur Babies Yourself
Cats and dogs are adorable. But grooming these fur babies isn't that cheap!
For instance, the average one-time cost to groom a dog is somewhere between $20 to $90.
So, if you know how to cut your hair yourself, you can even groom your furry friends yourself. Just look up some videos on YouTube, get the necessary tools and equipment, and you will be good to go!
27. Exercise at Home
Gym members are absurdly priced and extremely overrated. There are a gazillion free YouTube workout videos you can watch to work out and shed pounds. All you need is some empty space in your home.
Here are a few YouTubers you can check out:
28. Thrift Shop Your Wardrobe
Going to a thrift shop is just like discovering a treasure box filled with vintage items and collectibles.
You can even get branded items from thrift stores for less than a fraction of their actual price. For instance, you can easily get a Chanel bag for $10.
Even if you aren't too fond of branded products, thrift shopping is an excellent way to build a whole wardrobe for an extraordinarily low cost.
👉Pro-Tip – Do visit thrift stores in posh areas to get top-quality luxury products for cheap.
29. Shop Used Items
If you don't have thrift shops nearby, you need not worry because there's still a way to practice extreme frugality!
Only purchase used items.
You can do this for furniture, clothes, laptops, electrical appliances, or any other thing that you might need. Head over to Facebook groups such as Buying and Selling Anything and US Secondhand Buying and Selling for a pool of used products that will help you stay en route with your saving targets.
30. Go to Garage Sales
Garage sales are an excellent way for you to get your hands on preloved items. You can get cheap products from garage sales. Plus, if you're lucky, you can cheap products that are still in mint condition.
Head over to this website to discover a list of places for garage sales happening around you.
31. Go for A Capsule Wardrobe
Owning a capsule wardrobe means you have a wardrobe that contains a few staples yet versatile articles that you can wear to any occasion.
After you have bought these essential pieces, you will effectively save money that you would otherwise use for shopping. Plus, you won't have to go through the hassle of deciding what to wear.
Watch this video to see how you can build a capsule wardrobe for yourself.
32. Get Your Hands on Free Samples as Much As Possible
There is absolutely no shame in receiving and using free samples. You might not hear it too often, but everyone loves some freebies!
Make sure to collect handouts you get in the mall or when you are strolling down the streets—instant noodles, instant coffee sachets, shampoo sachets, hand sanitizer, toilet paper, etc.
You get the gist.
Daily Goodie Box is our favorite, and here are some websites from where you can collect free samples:
33. Visit the Library
Libraries are the cornerstones of a healthy and close-knit community. The books there allow you to explore completely different worlds. Nevertheless, the best thing about libraries is that they're absolutely free once you get your library card.
If you have any professional exams coming up, make sure to head over to your nearest library. You can use the course materials and won't need to spend hefty amounts on books.
You might also be able to sign up online, and you can access your local library's selection of books and audiobooks through apps such as Overdrive and Libby.
34. Borrow Stuff from Family Members and Friends
Feel like watching the entire Harry Potter series but don't have them and don't feel like spending money on renting out DVDs?
Call up a friend or family member and ask them if they are willing to lend it to you. Just make sure you return their belonging in the condition you got them.
Use this tip for other modes of entertainment as well, such as borrowing clothing items, board games, books, etc.
35. Visit the Park
When was the last time you walked around the park or put your hard in the grass as you read an interesting book?
If you are fond of simple living and want to adopt a frugal lifestyle, this is something you should definitely try!
Head over to the park outside and soak the sun, and you will surely return home feeling livelier and more joyful. Just don't skip the sunscreen!
36. Try Out the No-Spend Challenge
This challenge was trending for a while and swiftly became one of the most popular extreme frugality ideas.
A no-spend challenge is where you ban yourself from shopping for a specific period – 1 month, 6 months, 12 months, that totally depends on you.
A lot of content creators have done this challenge and documented their experience on YouTube. Some of these channels include:
37. Rearrange Your Rooms Furniture
All of us don't have the budget to get Kelly Wearstler to give our homes a makeover. If you want to spend a fun and entertaining weekend with your family, you can rearrange your furniture. You can add a new touch to your home, make it appear fresher, and you won't have to spend a dollar.
38. Register for Free Online Courses
Want to learn photography but don't have the money to attend a photography class?
Well, websites such as Coursera and Udemy offer a myriad of courses covering everything from modeling to photography to data science. Use your time productively and upskill yourself as it's only going to benefit you in the long run.
39. Get a Roommate
Housing generally accounts for the biggest expense. Thus, you can find yourself a roommate and cut down your expense.
Getting one roommate can effectively reduce your housing expense by 50 percent. The more roommates you have, the more money you can save.
If you have your own house, you can rent it out on Airbnb too!
Depending on where you live, you might be able to fetch a higher price without going through the struggle of searching for a roommate.
40. Automate Your Investments and Savings
Once you have set up your spending goals, it's important to automate them. Otherwise, you might easily get back into the habit of overspending.
Acorns Later Retirement
An easy, automated way to save for retirement. You can put your extra cash to work for as little as $5 at a time – straight into an IRA and portfolio that's right for you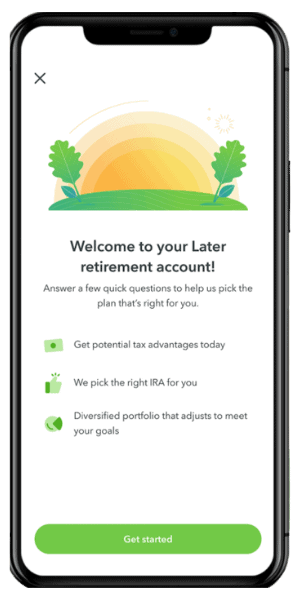 The best place is to start by automating your retirement savings via your employer. Then, consider automating your bills as well.
41. Ditch the Cable
Depending on which cable package you have, this is one of the frugal tips that can result in considerable savings. If you are paying $100 every month for cable, it makes $1,200 for a year. You could swiftly build your emergency fund and start saving for a luxury purchase if you wish.
Rather than expensive cable, go for a cheaper streaming service and watch your savings grow.
42. Cut Down on Your Subscriptions
Do you have more subscriptions than you actually require? Take the time to sift through your subscriptions and see which ones you want to keep.
You might get more time to enjoy one or two of these subscriptions if you cancel the rest. And you should also consider signing up for a service like TrueBill that identifies your subscriptions to help you stop paying for things you no longer use. Think of them as your personal concierge to cancel unwanted subscriptions so you don't have to.
43. Tone Down Your Date Nights
Date nights don't mean you go out to watch a movie or have dinner at a fancy restaurant. It could mean a walk through the park or playing a board game at home. Think of creative and low-cost ways to enjoy each other's company while sticking to your budget.
44. Travel Frugally
One of the top frugal living tips is to travel frugally. You can save a good amount of money by traveling placed during their off-season and still have a great time. You can even save while traveling by flying in an economical carrier and living in places where there's a kitchen so that you can prepare your own meals.
You can even live in a college dorm or an Airbnb instead of a fancy hotel.
Conclusion
Extreme frugality doesn't need to be a sacrifice. In fact, you can live a healthy and fulsome life while at the same time-saving money where it counts.
Make an effort to think of frugality as a means to truly enjoy what you care about in life. When you have your finances under control, it can be easier to spend on things that truly matter. Try out a few frugal living tips at a time to find out which one works best for you.
FAQs
Can I get rich by practicing extreme frugality?
When you focus on spending only on what you need, and maximize your savings and investments, then the answer is yes!
It's a privilege and liberty in deciding where you spend your money, whether you want to save or spend it. When you make smart budget decisions and only spend where it's needed, you can get rich. Learn about savings, investments, and budgeting, and allow your money to grow.
How can I live super frugally?
Being an "extreme frugal" means you are spending your money smartly. You have to get cozy, get a cup of tea, and review how you're spending your money. Living frugally means you are only spending on essentials; the fancy new car and the vintage luxury handbag shouldn't be on your list. 
There is no single way to live super frugally – it differs from person to person. However, with super-frugal living, you will use your creativity to find ways to save your money. 
So, if that's something you feel you can do, or if you wish to downsize your life, list down things that are important for you and eliminate expenses that aren't important.
Extreme Frugality