Disclosure: This post may contain affiliate links. If you click on a link I may make a small commission at no extra cost to you. You can read the full disclosure here.
Last Updated on October 23, 2022 by Chris Panteli
Ricky Gervais, Stephen Merchant, and Karl Pilkington – The Original Podcast Superheroes
The Podcast phenomenon began in 2004 and took off exponentially in 2005 because of the iTunes integration. Ricky Gervais was a true pioneer of this brand new technology.
The Ricky Gervais Show, featuring writing partner Stephen Merchant and sidekick Karl Pilkington, averaged over 250,000 downloads a week during its first month.
Did they just come out of nowhere and top the iTunes charts? In actual fact, they had a local radio show which dates back to 2001. The London based XFM station produced hours worth of the material over the years. This audio gold dust is out there, and I will show you how to get it all for free.
Apple or Android Download
There are many applications available to download and absorb your favorite podcasts. Castbox is what you need to access all the Ricky Gervais Podcasts and XFM radio shows. It is available on both Apple and Android devices and is totally free. Besides it being one of the few ways to access this awsome back catalogue, it is also a fantastic app for all your podcasting needs.
So how do I find all these amazing Ricky Gervais Podcasts to download or stream?
Step 1 – Download Castbox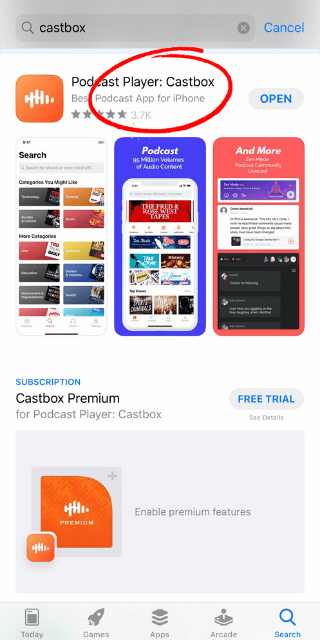 Step 2 – Find the RSK Channel
Now that you have the app downloaded you are ready to find all the XFM shows that were produced from 2001. That's over 100 hours of hilarious material.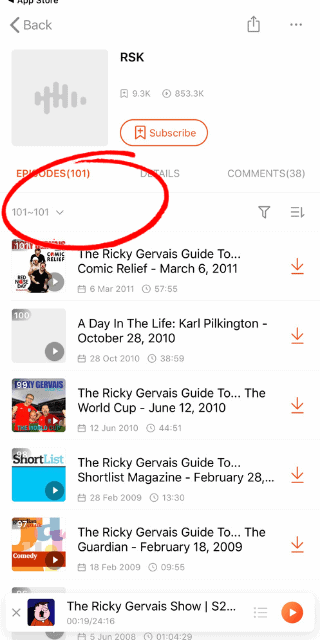 Step 3 – The Ricky Gervais Podcast
Now that you have access to ALL of the Ricky Gervais XFM shows, you will now want the Podcast material. This channel gives you access to the audio that was reproduced for the HBO animation. But don't worry it's all there – it has just been tidied up a bit.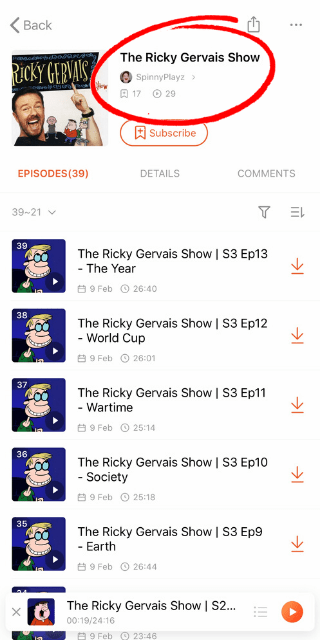 Conclusion
Now that you have subscribed to both channels (RSK and The Ricky Gervais Show), you have access to over 150 hours of some of the funniest Podcast material ever produced. Whatever your opinion may be of Ricky Gervais, I assure you the combination of Karl Pilkington and Stephen Merchant makes for excellent listening.
I was recently diagnosed with type 1 diabetes at the age of 32. It was a really rough couple of weeks, but going back to these Podcasts (for the 20th time) really lifted my spirits and got me through. I hope you enjoyed my little hack to getting all the Ricky Gervais Podcasts for free. Enjoy!