Disclosure: This post may contain affiliate links. If you click on a link I may make a small commission at no extra cost to you. You can read the full disclosure here.
Last Updated on January 21, 2023 by Chris Panteli
Local Deals Apps To Save Money
Smartphone apps have come a long way, and today, they permeate almost all aspects of our lives. Just as you can use an app too quickly and conveniently hail a taxi, order a pizza, or book a bed and breakfast, you can use an app to save money on the things you buy every day.
How do I find local offers?
With the increase in smartphone adoption, you can easily find offers by downloading local deals apps. You can also signup for local coupons, deals, and special offers emails that will send special offers to you. You can also find offers by checking your local newspaper or find coupons on online coupon sites.
Whether you're looking to save money on gas, electronics, restaurants, or health products, modern shopping apps can help you do just that, and even alert you about hot deals on items that you've been eyeing.
In this post, we'll outline our top picks for local deals apps that can help you save money.
Local Deals Apps
Today, it's now easier than ever to find great coupons and deals on the items you spend money on every day. It doesn't matter if you prefer to buy from a specific retailer or are more flexible and can buy from an online classified, spending a few minutes to look for a deal should yield some savings.
People go online looking for deals from businesses every day, and with our location-aware devices, modern applications can let you find more relevant deals that are closest to you. This is one of the main ways mobile applications are changing the way people shop and purchase locally.
In addition, it has been previously hard to capture the kind of deals that are regularly posted on store windows. Apps simply make it easy for businesses and customers to share and enjoy these great local deals.
Recommended: 31 Awesome Highest Paying Apps
10 Best Local Deals Apps
1. Groupon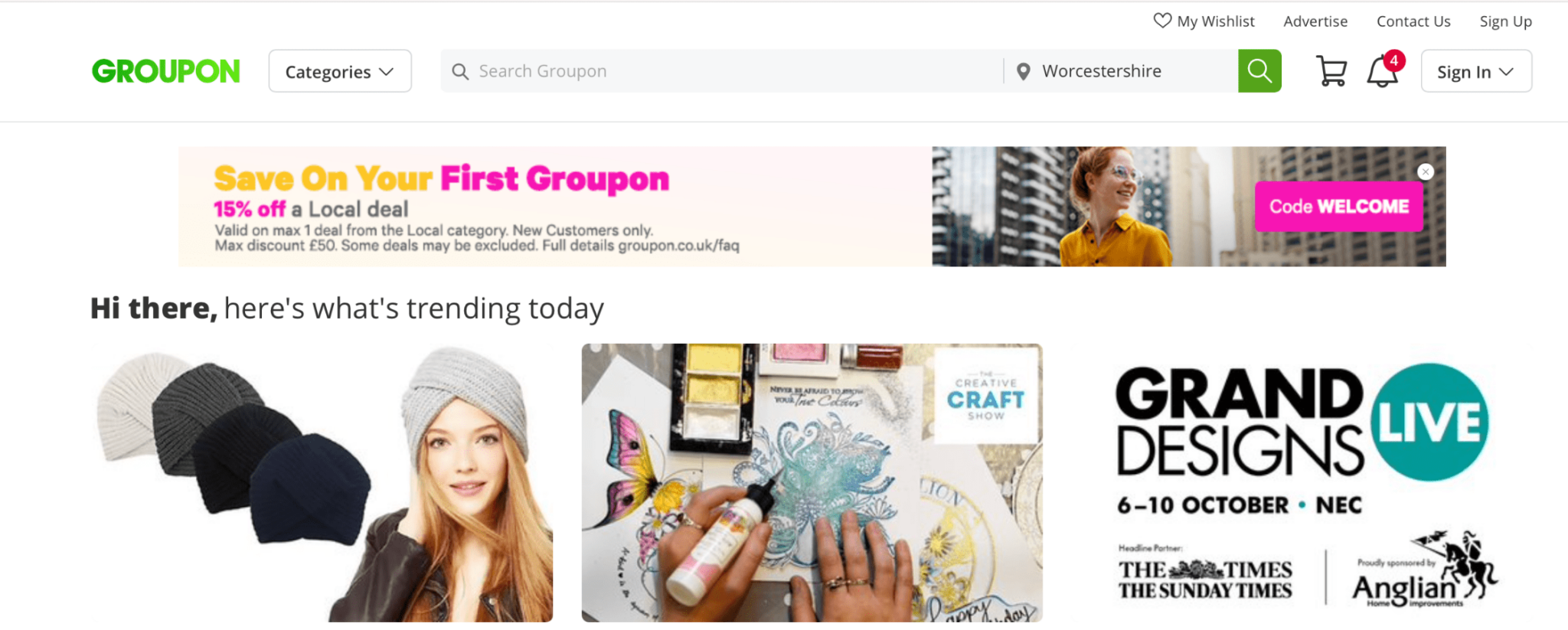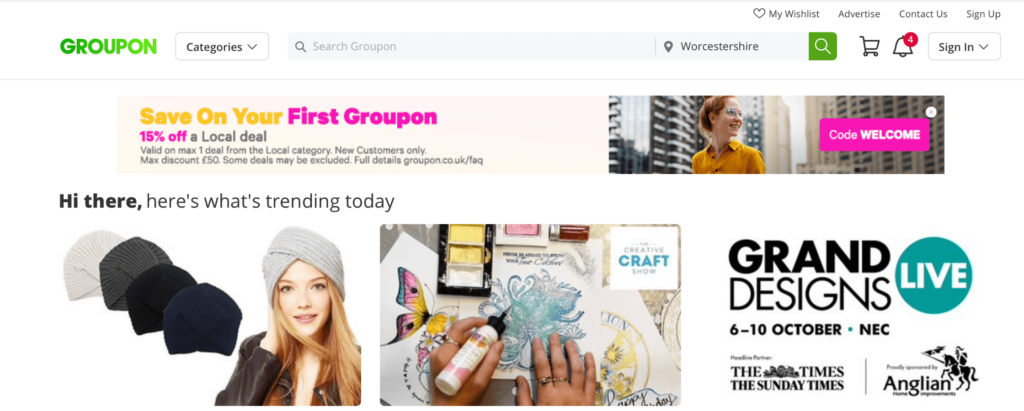 Groupon lets you save up to 70% on local deals. Its app is easy to navigate, and it comes with one of the best product search systems of the apps on this list. You can find great deals on everyday deals and services, along with information on a great variety of local deals.
With its built-in map, the app can show you precisely where the local deals are. You can also find coupons and special offers for your favorite services. Groupon can also give you up to 30% cashback on your purchases.
What we like about Groupon is that it offers more than just products. You can get similar deals on food, travel, and local services. You can even get coupons for major retailers like Target and Amazon. Groupon also has strategic partnerships with apps like ParkWhiz, which should help you find great discounts on parking.
2. Rakuten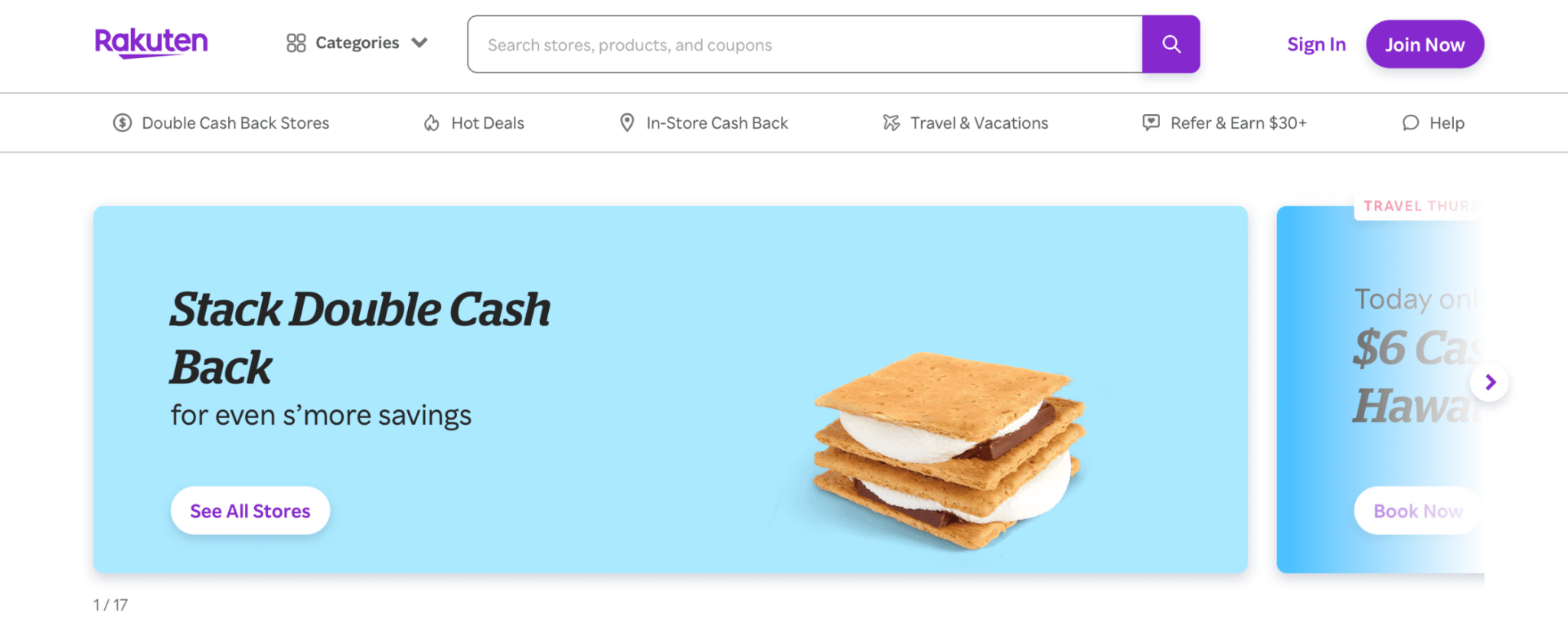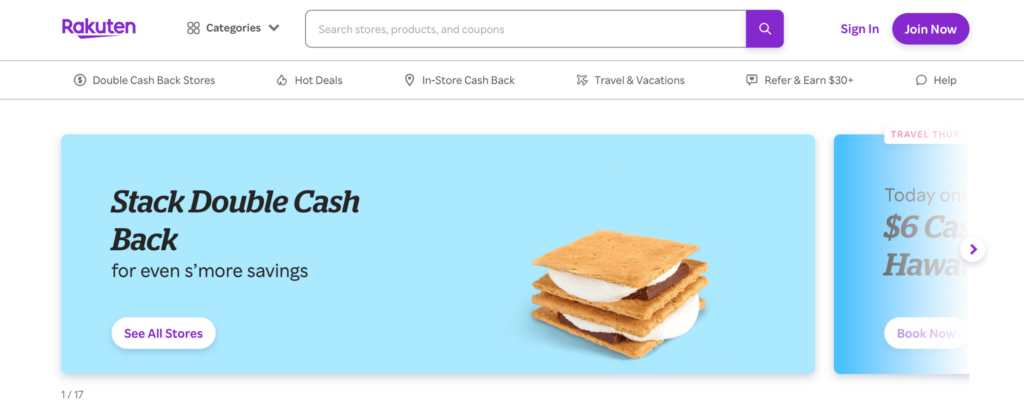 Rakuten is one of the most popular online shopping platforms for getting cashback. It's generally straightforward to use. You only need to sign up for your free account, and once you're ready to buy something online (local or not), you go through their platform. This is actually how they make their money. When you use their referral code or link to the store, you will get up to 40% cashback.
They also have a CashBack Button, which works to show you when and where you can get money back when buying online. The app also features an in-store cashback for situations when you don't want to buy online. All you need to do is to like your debit or credit card, activate the offer you like, and shop. The cash you get will sit in your account until you request a deposit via paper check or PayPal.
3. Local Flavor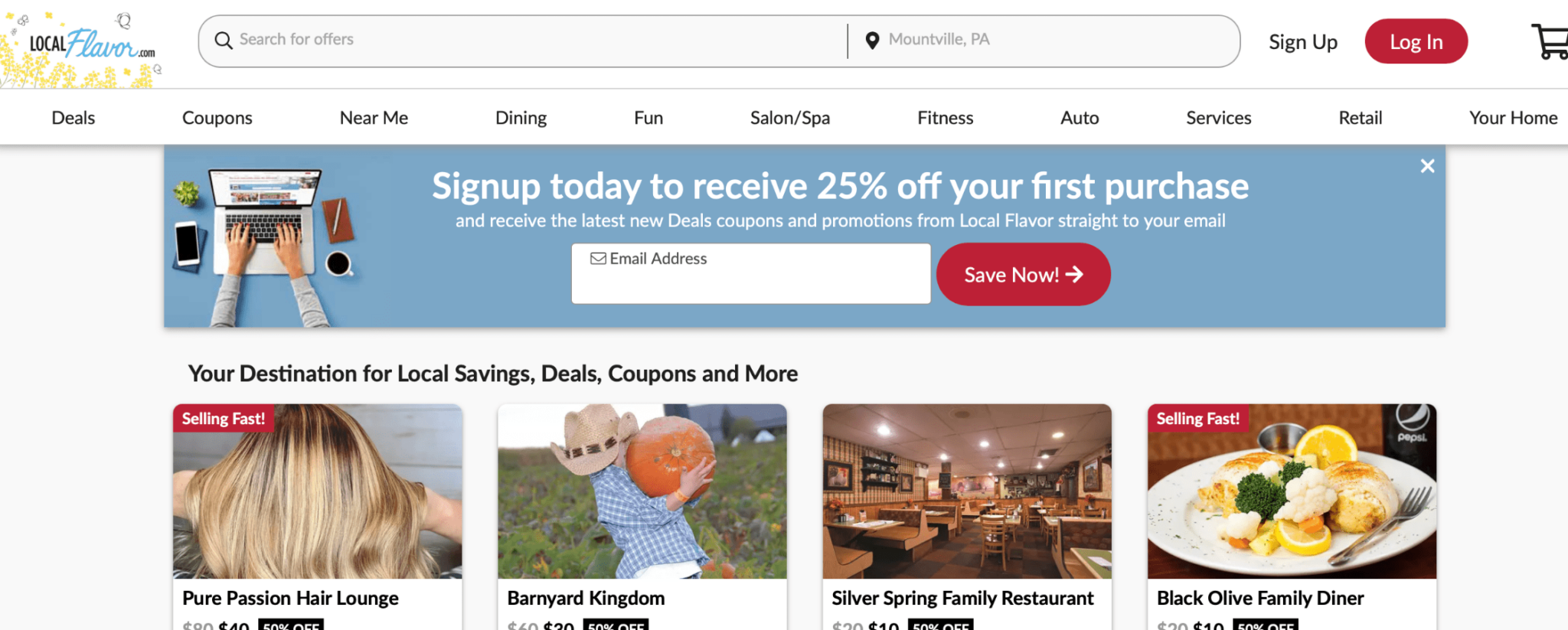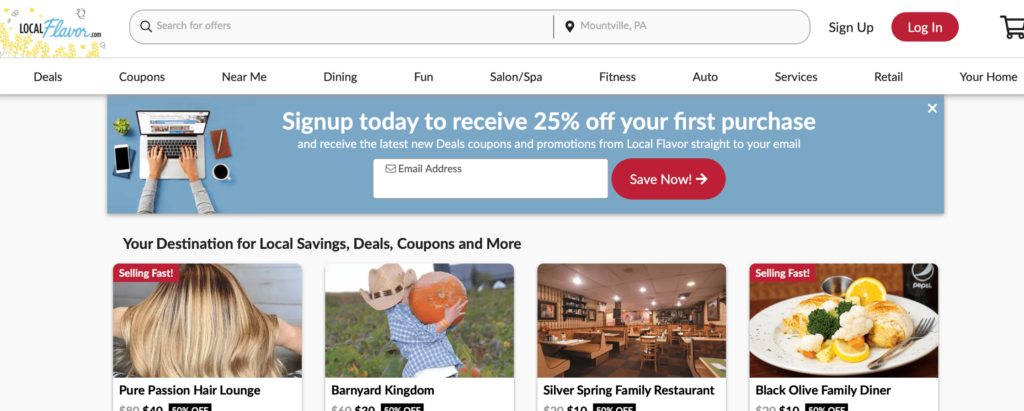 Local Flavor is another great app that can help you save money on local goods and services. There are two different kinds of offers – coupon offers and deals offers.
Deals are generally 50% off. Just as with Groupon, you will need to purchase prepaid certificates, for instance, deal price $20 for full value $40, from their app or website and then redeem the vouchers when needed.
The coupon offers, like $5 off when you spend $20+, don't usually require payment. Instead, you clip the coupon and save it to use later on.
4. Ibotta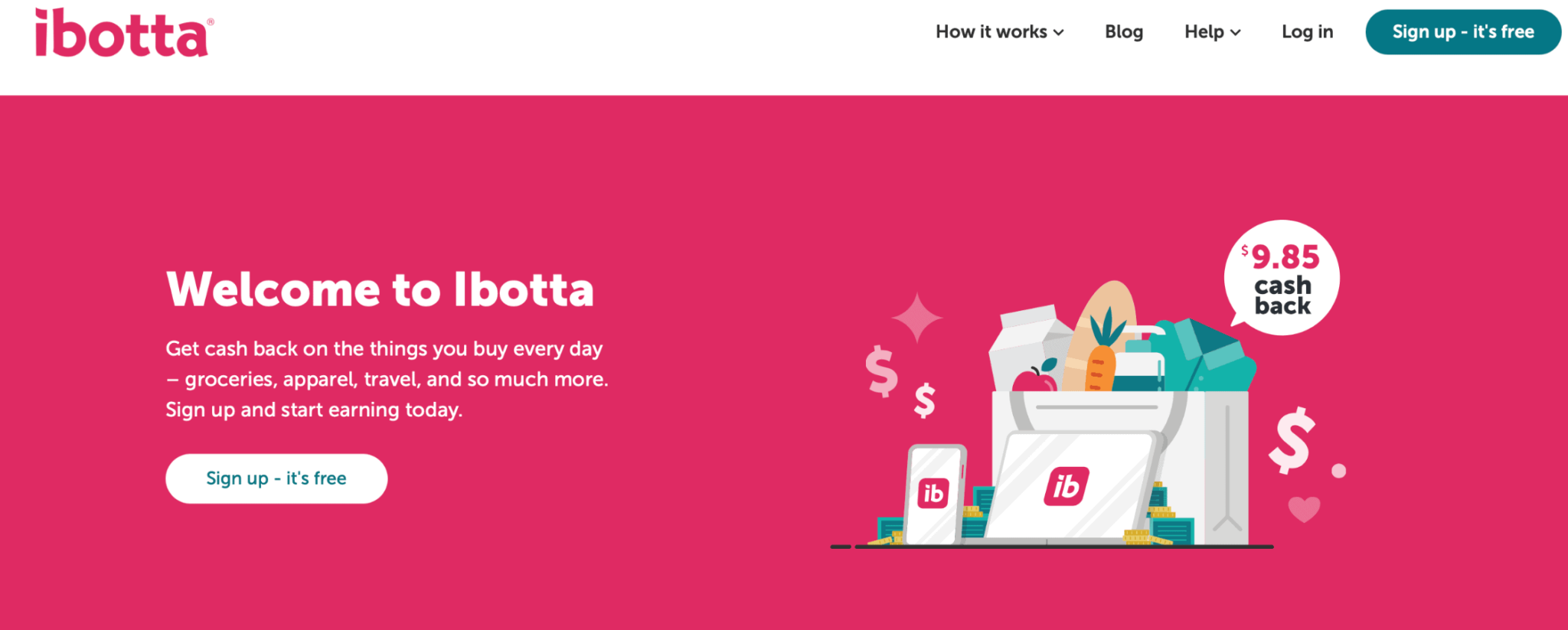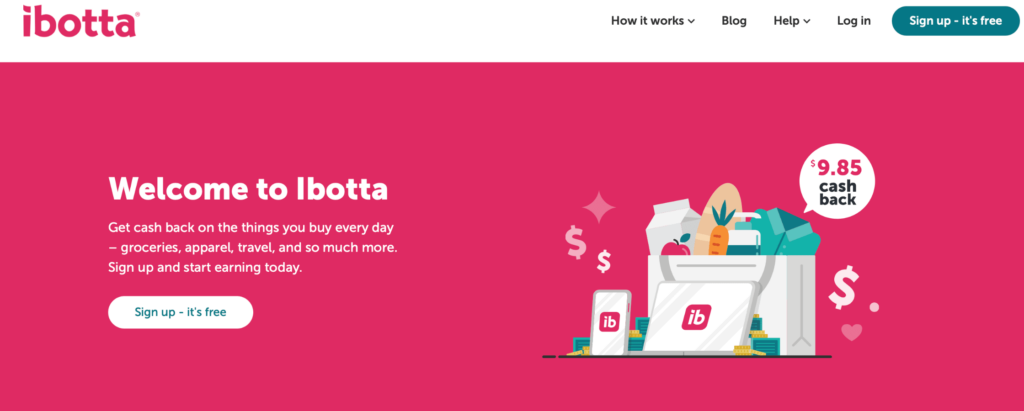 The Ibotta app is great for people looking to get money back when they shop. It works with most retailers, and you can scan your receipts, access app-specific deals, and save deals you like or favorite businesses. The app features offers quite regularly and you can apply them to your account to get bonus money back when you scan your receipt.
With Ibotta, you can get cents back on certain items after purchase – you just need to scan the receipt for payment confirmation and the balance is added to your account. You can cash out the rewards money once it reaches $20 or more.
Recommended:
5. The Coupons App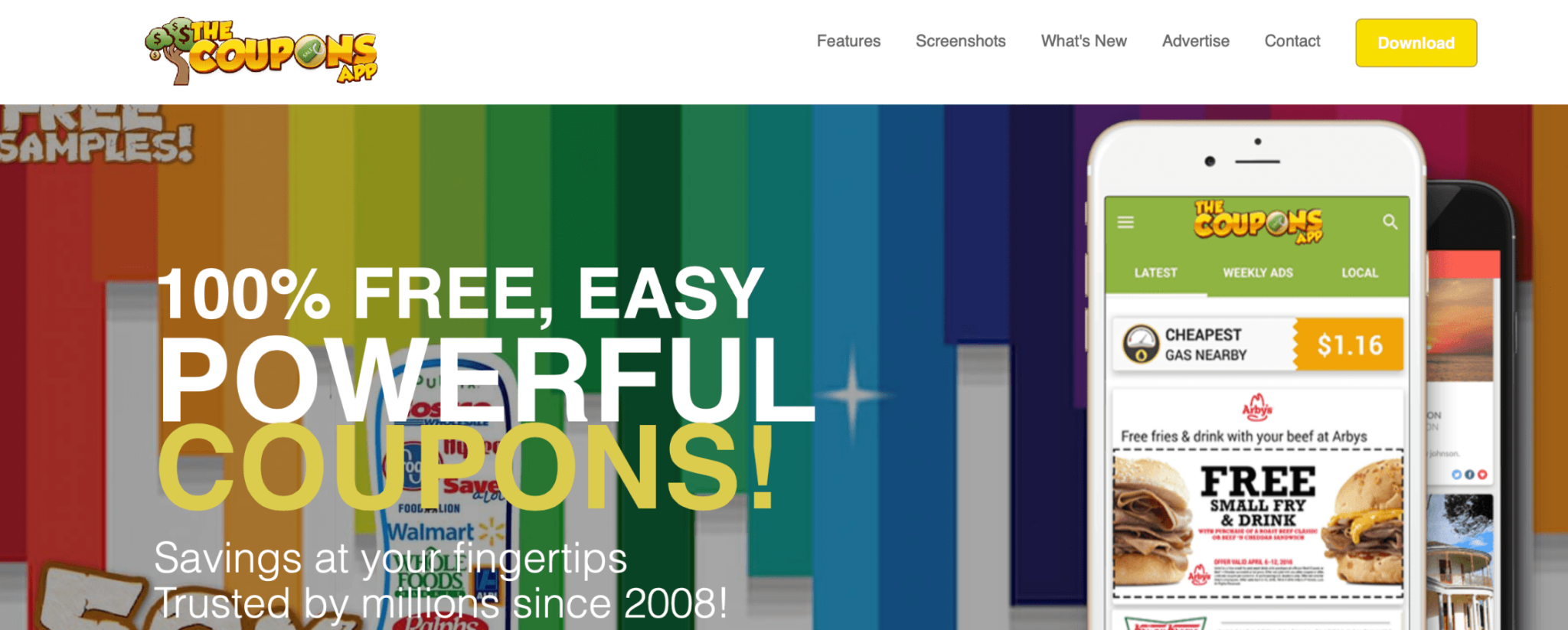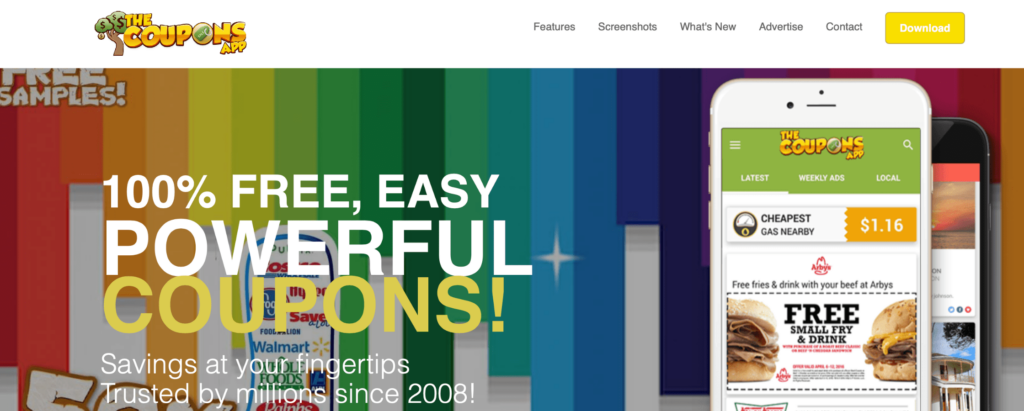 If you prefer to hunt for deals the old-school way (with coupons), the aptly named "The Coupons App" can provide just that. The app features hundreds of coupons that can be sorted by location or store/brand, allowing users to quickly browse and share.
The app works by sending you to a website with the conventional, cutout coupon which they can print or scan directly from a smartphone. Every coupon also comes with information about the nearest retail location.
6. Living Social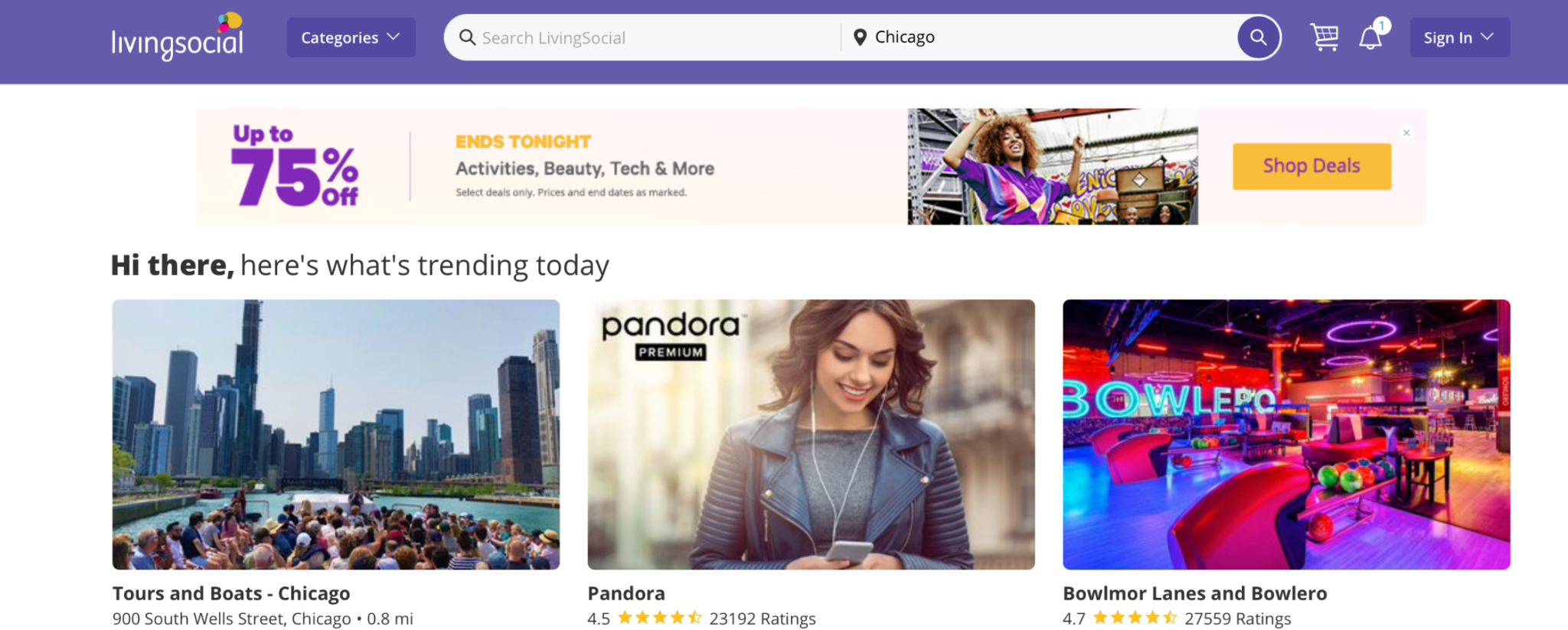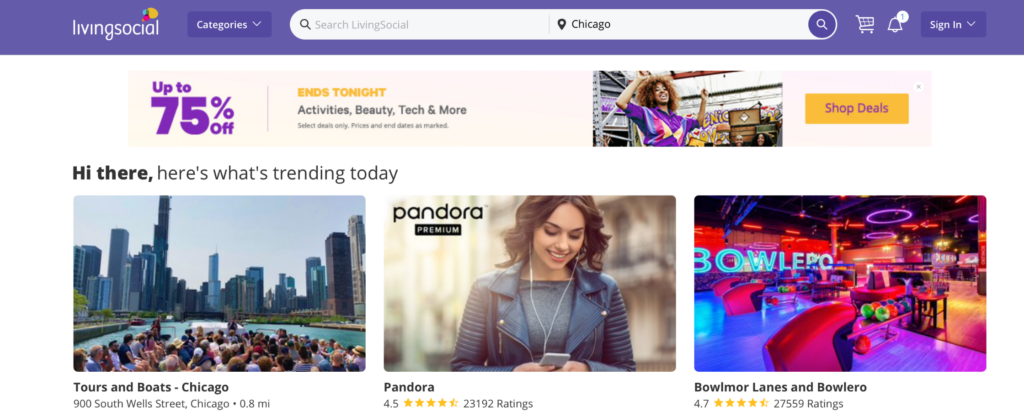 If you enjoy shopping with your smartphone, then LivingSocial is for you. The app is quite similar to Groupon in what it does, as it also provides deals between 50% to 90% in your city every day. You only need to log into the app, view deals, and buy directly through your smartphone. The good thing about it is that when you refer 3 people to the app to get the same deal you did, you will get yours absolutely free.
7. Honey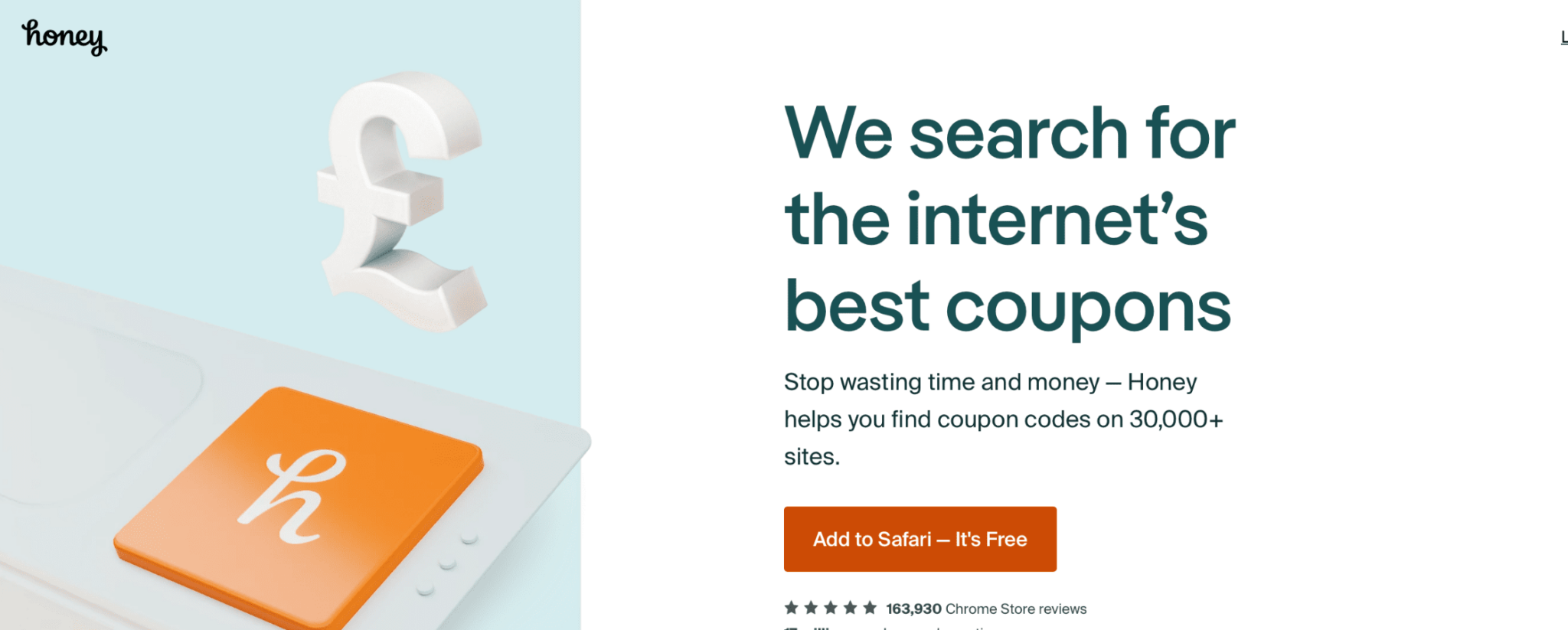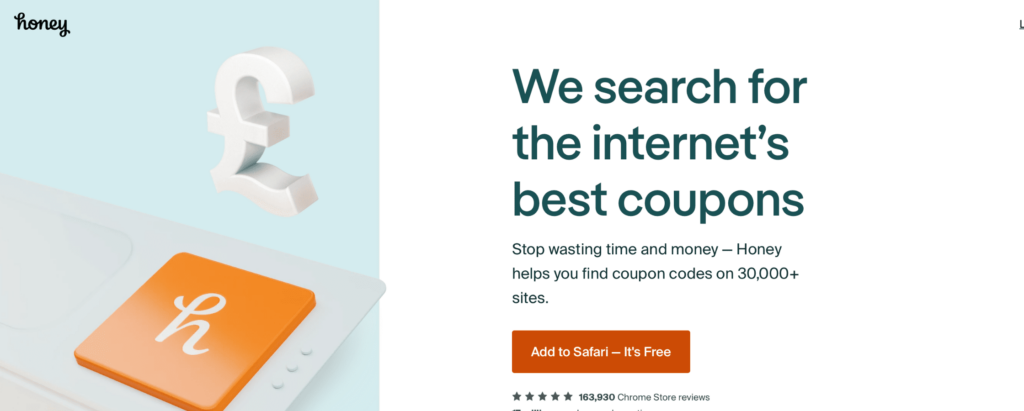 Honey is a smart shopping assistant available as an iOS or Android app, or as a browser extension. It's one of the best coupon apps for 2021. It lets you track the prices of various items, automatically compare online retailers, and get automatic coupons. One of the best things about the app is that it's available as a web browser add-on, which lets you automatically apply deals available for the website you're shopping on. It can even apply the deal to your cart at checkout with no hassle for you.
Honey ideally takes care of all the searching for coupons online, saving you the time it would have taken to search the web for coupons to save a buck or two. When shopping on sites like Amazon, Honey will let you know if another seller is offering the item at a lower price.
8. ShopSavvy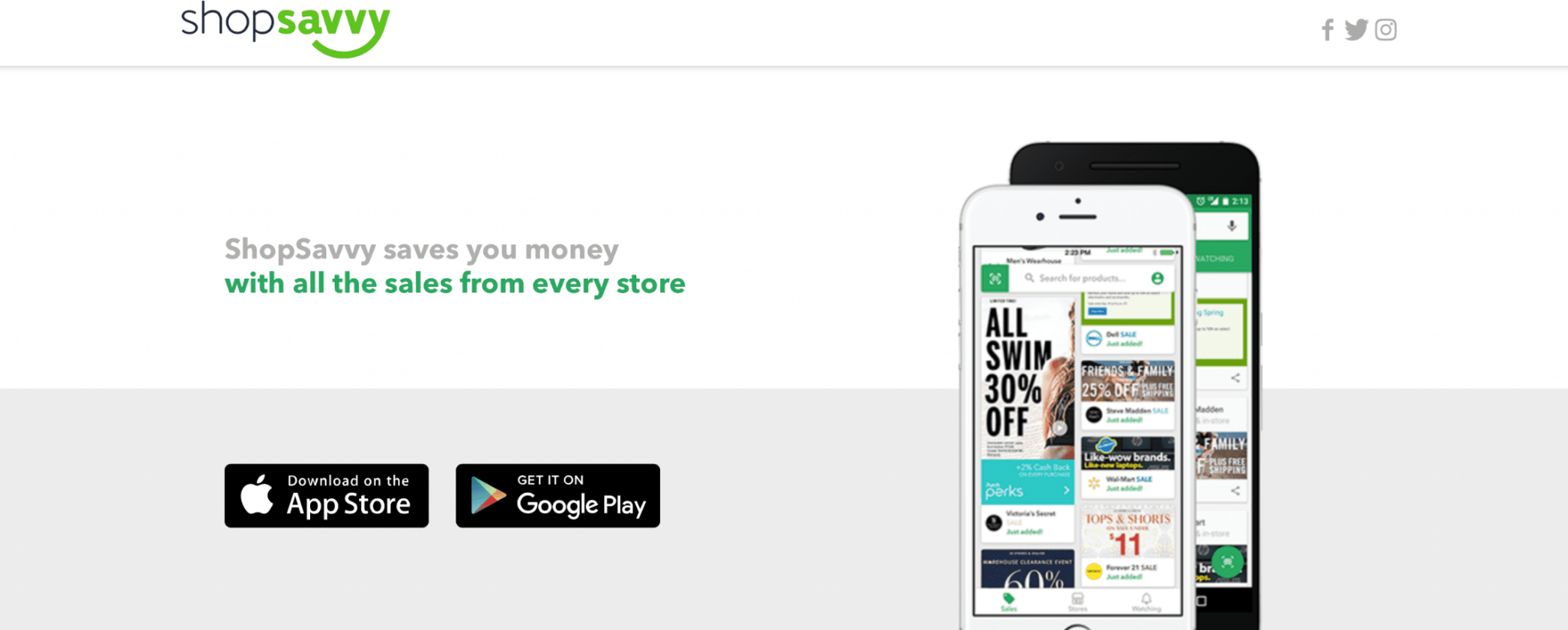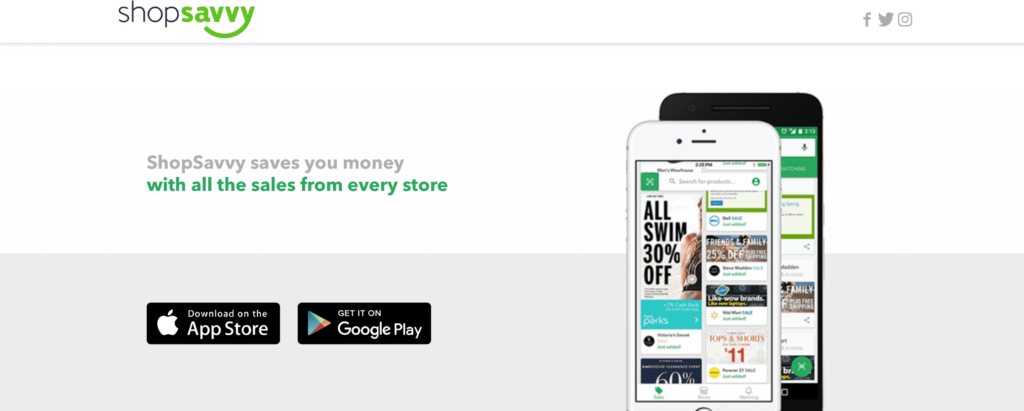 This is a free mobile app available on both the Apple Appstore and the Google PlayStore. ShopSavvy app lets you scan barcodes or search for any product to compare what retailers are offering the best price. It essentially scans millions of products from 40,000 different stores and brands to give you great local deals. These stores include Macy's, Amazon, Best Buy, Target, Newegg, and Walmart.
Some of these stores will let you do the purchasing via the ShopSavvy app and reward you with 20% cashback for doing so. Some other notable features include the ability to save, track, and monitor your favorite retailers, favorite stores, and the prices of your favorite products. You can even send yourself an email with the products you've searched for so that you can easily purchase the product later. You can also create shopping lists and wishlists from the app.
9. GasBuddy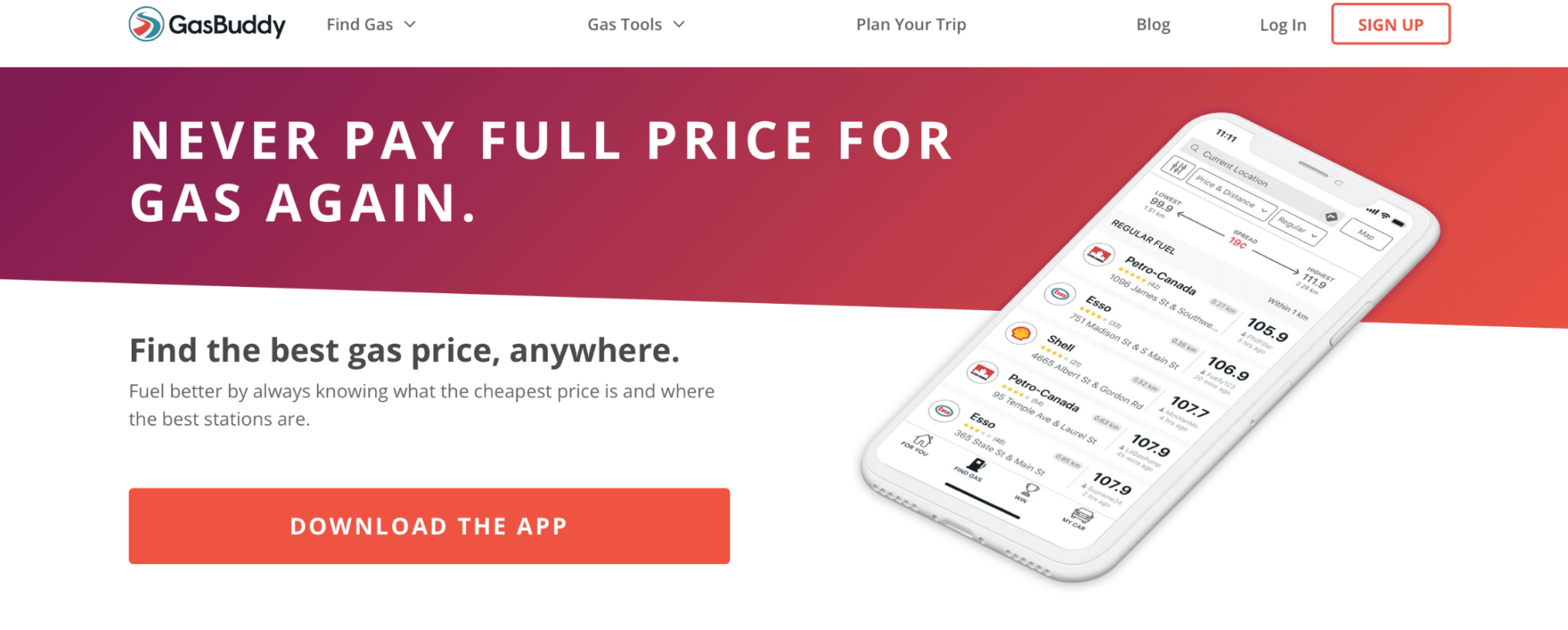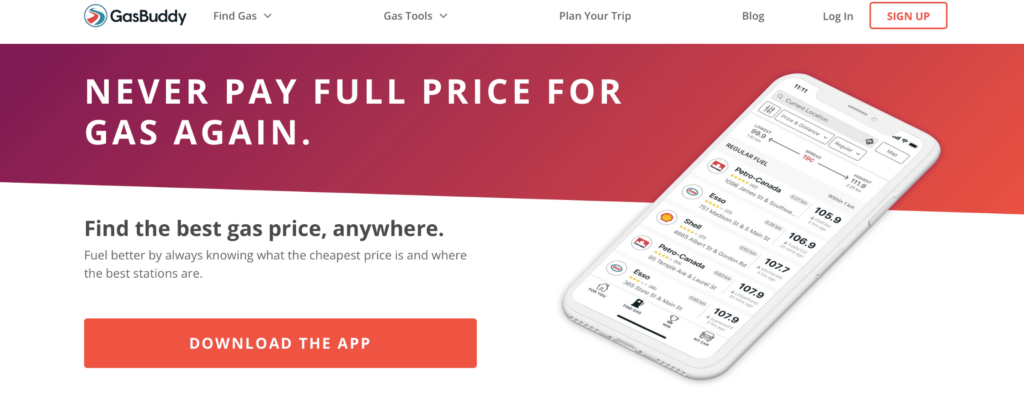 This is an oldie, but a goldie. It will search your local area for the cheapest gas prices and give you deal alerts. All you need to do next is get yourself to the pump and fill up.
If you want to save more money, you could sign up for GasBuddy's card. In case you're wondering, it's neither a debit card nor a credit card; it's simply a payment card that's linked to your checking account. When you use it, you save up to 25 cents per gallon while at the pump. According to GasBuddy, its customers save about $340 a year on average using the GasBuddy loyalty card plus their app.
10. ShopKick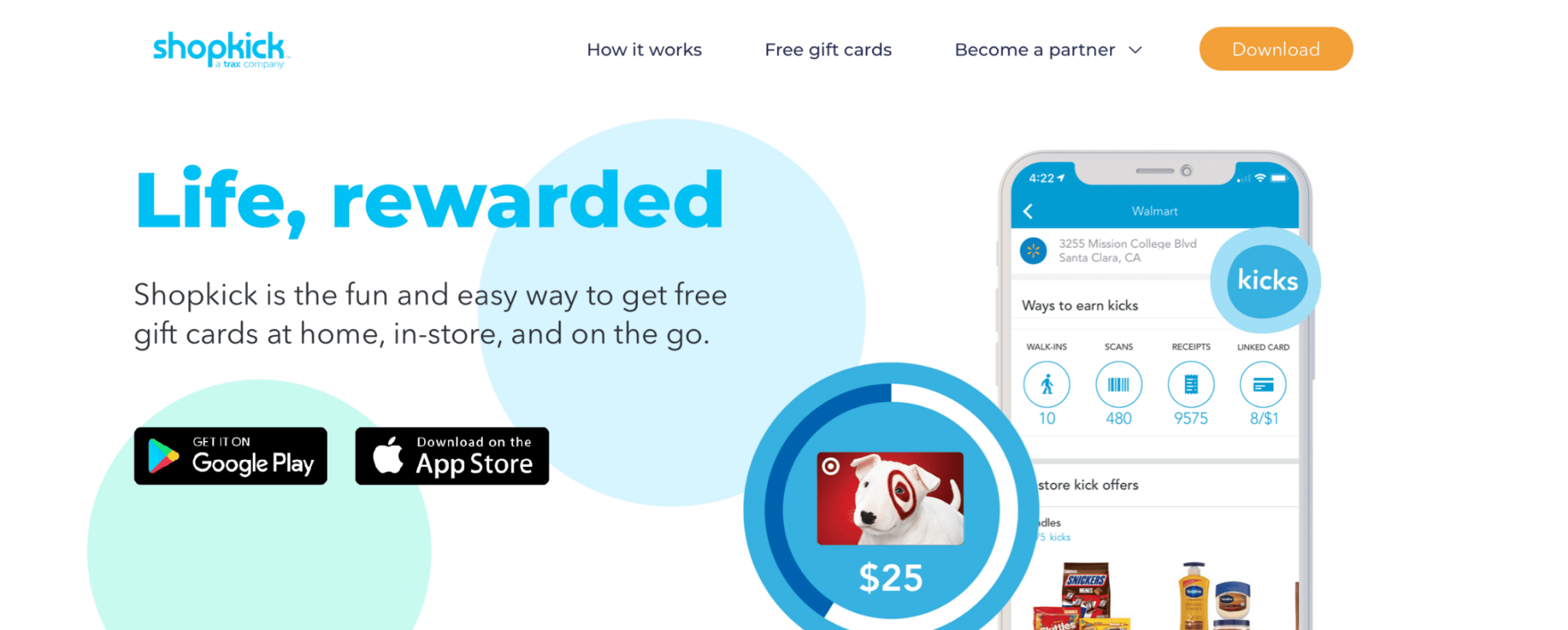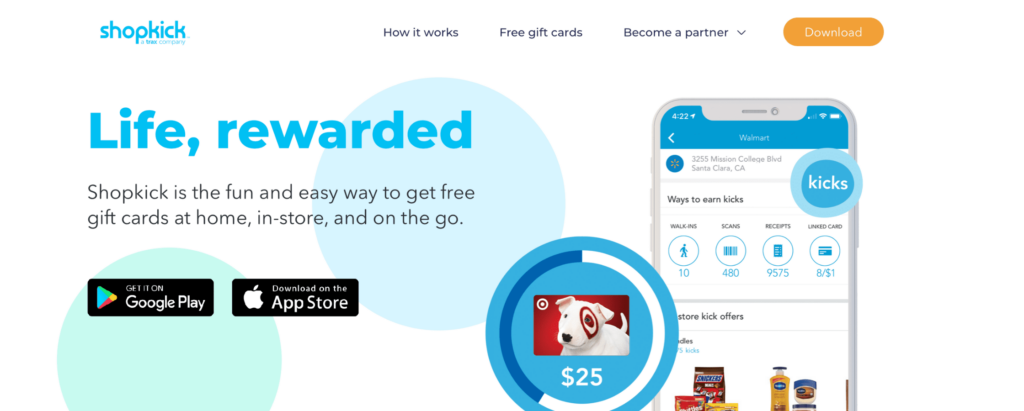 ShopKick app is similar to other shopping apps that use rebates, but rather than giving you cash for your points, you redeem them for gift cards. This is quite nice – who doesn't love a gift card?
The best part about Shopkick is perhaps the fact that you can earn points (called "kick" in the app) by just walking into a store. And for those who like to do scavenger hunts, you can earn more points by scanning the different products they list throughout the store. This way, you won't even have to spend money to earn a little kickback!
What Is the Best App for Finding Deals?
These days, it's not hard to find good deals online. In fact, it doesn't take that long anymore. However, in our opinion, the apps we listed above are the absolute best options for finding deals. Each of the options listed above offers a different flavor or something that sets it apart from others, all with the aim of saving you as much money as possible.
With the gun to our head, we would choose Groupon. Groupon has delivered its promise of helping users save money with their shopping. It has even grown beyond coupons, restaurant vouchers, and spa deals.


Today, you can find a variety of different buying opportunities on the platforms, including charitable causes (Groupon Grassroots), tickets (Groupon Live), and others like Groupon Reserve and Groupon Freebies.
How Do I Find Local Offers?
Nearly nobody shops online without first looking for a coupon, promo code, or a discount of some sort. And with people shopping online more than ever, the industry is looking up. But how exactly do you go about finding the best local offers? Here are a few tips:
One of the first things you want to do is sign up for your grocery chain's version of a club card. This will immediately cut the cost of some items while you check out. You can also load digital coupons (the ones you get on apps such as ones listed above) onto the card, which can rack up extra savings. Ask your local store for ways to save with the card.
Be sure to regularly check your favorite coupon apps and websites for exclusive deals or bargains. Similarly, it doesn't hurt to search other nearby towns or cities for deals. Many apps have done a good job of evening out the playing field to ensure that most major cities enjoy comparable deals. However, it's always a good idea to compare multiple deals; at the end of the day, it's all about saving money.
Another effective way to source great local deals is to follow the company on social media like Facebook, Instagram, Twitter, and Pinterest. Many retailers usually announce sales on their social media accounts or offer discounts to people who engage with their social profiles.
Final Thoughts
Why pay full price when you can spend some effort and get a good deal? Well, that's why we love finding great deals and saving money, probably just as much as the next person. While searching for a good bargain will sometimes take time and patience, being able to save money on any given purchase is often worth the wait.
You want to make sure that you are not buying something just because it's being offered at a discount. Create a budget and stick to it. Just because an app is offering you a "buy one get one free" deal doesn't mean you should buy it. Try to always be intentional with how you spend your money, coupon or no coupon.
Keep in mind that as a consumer, you get to choose whether a product is worth your hard-earned cash. If it is, let the retailers work for you and your lifestyle, not the other way around.
Recommended:
Local Deals Apps To Save Money