Disclosure: This post may contain affiliate links. If you click on a link I may make a small commission at no extra cost to you. You can read the full disclosure here.
Last Updated on October 23, 2022 by Chris Panteli
Low Stress Jobs After Retirement
Retirement should be for pursuing all those lifelong dreams you never had time for when you were working.
A round-the-world cruise, driving across America in an RV, and spending time with grandkids are all popular retirement goals. Once you've done those things for a year or two you may feel bored. Especially if you retired young.
Getting a job, even on a part-time basis, gives you a purpose. Continuing to do some work helps with memory care. Plus, extra money is always helpful.
These low-stress jobs after retirement can help you keep a spring in your step.
Online Low Stress Jobs After Retirement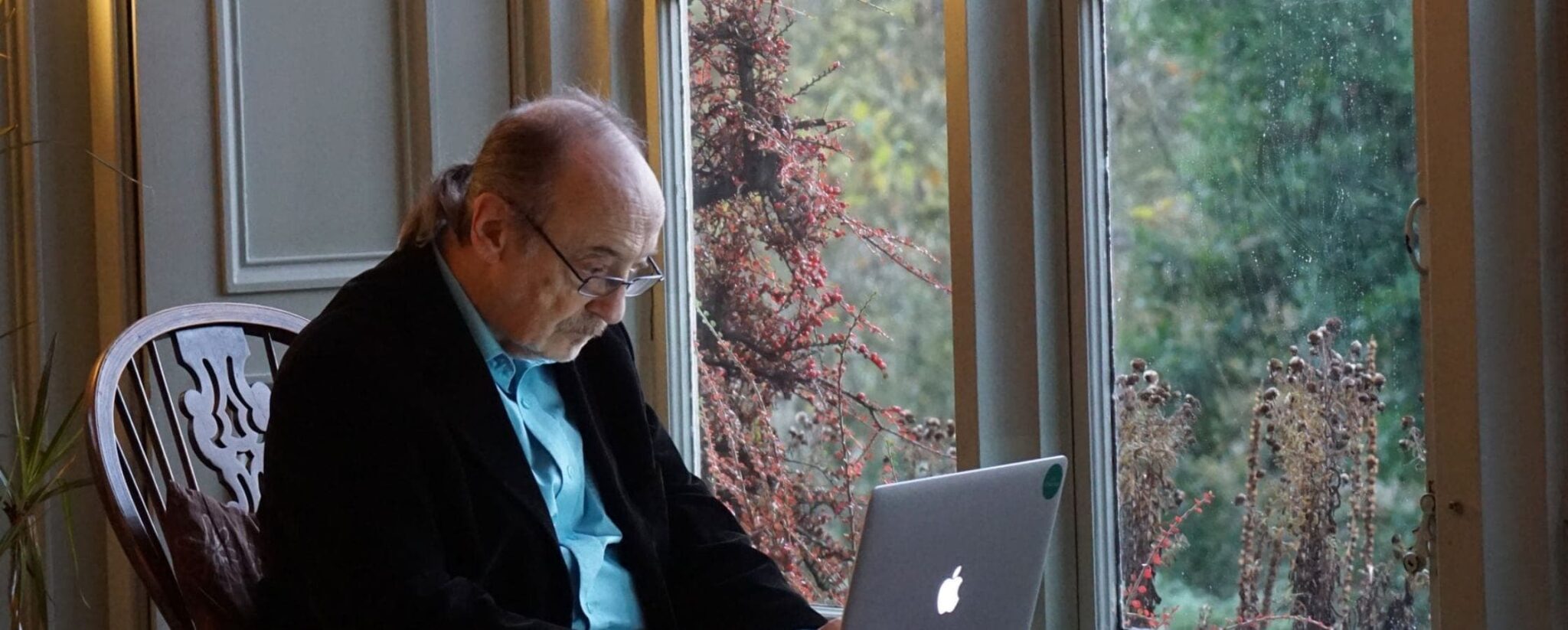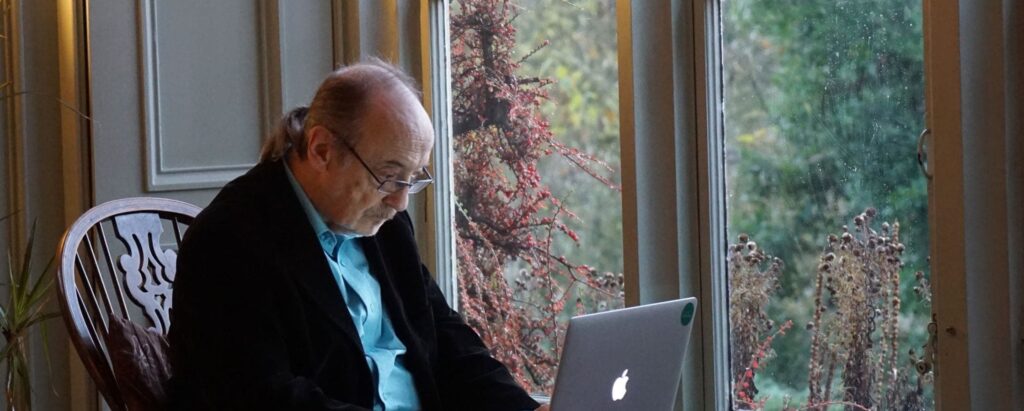 These online low-stress jobs after retirement are ideal for a retired person. That's because you don't have the stress of commuting.
Another benefit of remote work is that you can work from anywhere. All you need is a stable internet connection. If your retirement wishes include lots of travel, then online jobs could be the answer you're looking for as you can work anywhere that you can connect to the internet.
Answering Surveys
Answering surveys is one of the best low-stress jobs. Retirees can earn extra cash, enjoy flexible hours, and have no stress.
To earn an extra income answering surveys you must join some survey sites. Joining a survey site costs nothing and you can start earning today.
Top survey sites to join include:
Once you've set up your free account make sure to complete your profile in full. By completing your profile you'll get surveys that suit your interests.
Surveys may take between 5-20 minutes to complete. This is one reason answering surveys is a low-stress job. You can log in and do them anytime.
Sat in the garden with time to spare? Answer a few surveys. Watching the grandkids, but they're having a nap? Log into your survey account and earn some extra money.
Most survey platforms are mobile-friendly. That means you can earn extra cash using your mobile device from anywhere.
Earnings can usually get taken out as cash or a gift card. If requesting cash the most common withdrawal method is via PayPal. Gift cards can usually be claimed for well-known retailers like Amazon, Walmart, and Target.
Recommended: 15 Unbelievable Survey Junkie Hacks
Blogging
Blogging can be a great way to earn extra cash as a retired person. Getting started is easy. Choose the platform you want to host your blog on, pick a topic to write about, and start writing.
Choosing a topic to blog about is hard for some. Music, travel, fashion, and finance are popular topics.
One blog topic a retired person could consider is career advice. Depending on your previous career, you could be ideally placed to give career coaching. Interview tips, application dos, and don'ts, and resume advice are all topics you can write about.
When you're ready it's time to start making money from your blog. There are a few ways to monetize a blog including:
Ads
Affiliate links
Selling digital or physical items
Sponsored posts
Membership fees
The neat part is that you can try as many ways as you want to make money. Use them all if you want to.
Start Your Own Blog
It's a great way to make money online and to win back your financial freedom. It's not easy, but then again, nothing good in life is! If you put in the work it can be extremely rewarding. So make sure you start your blog the right way, self-hosted, and on Siteground!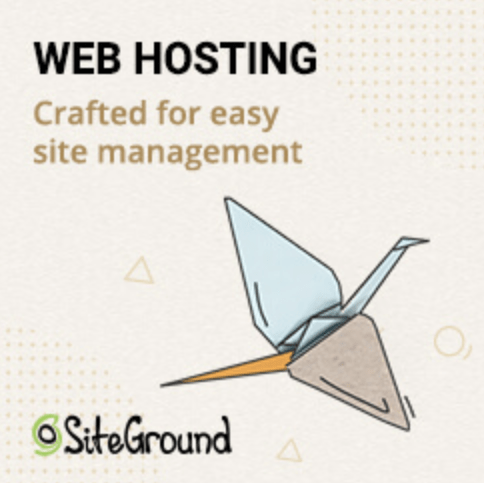 A good blog can pay well. Labor statistics show the average blogger in the US earns $46,184 per year. That's not bad for retirees living on social security. Due to the increased living cost, we're all seeing, that extra income could be life-saving.
Bookkeeping
Older workers don't suddenly lose decades of experience and knowledge. If your career involved any kind of bookkeeping, then you can still use those skills to earn money in retirement.
Even if you have no bookkeeping experience, there are plenty of courses you can do online to get started. Bookkeepers is one platform that helps beginners get started.
Finally, Be Your Own Boss
Take the FREE workshop from Bookkeepers.com and find out exactly how you can start your very own Digital Bookkeeping Business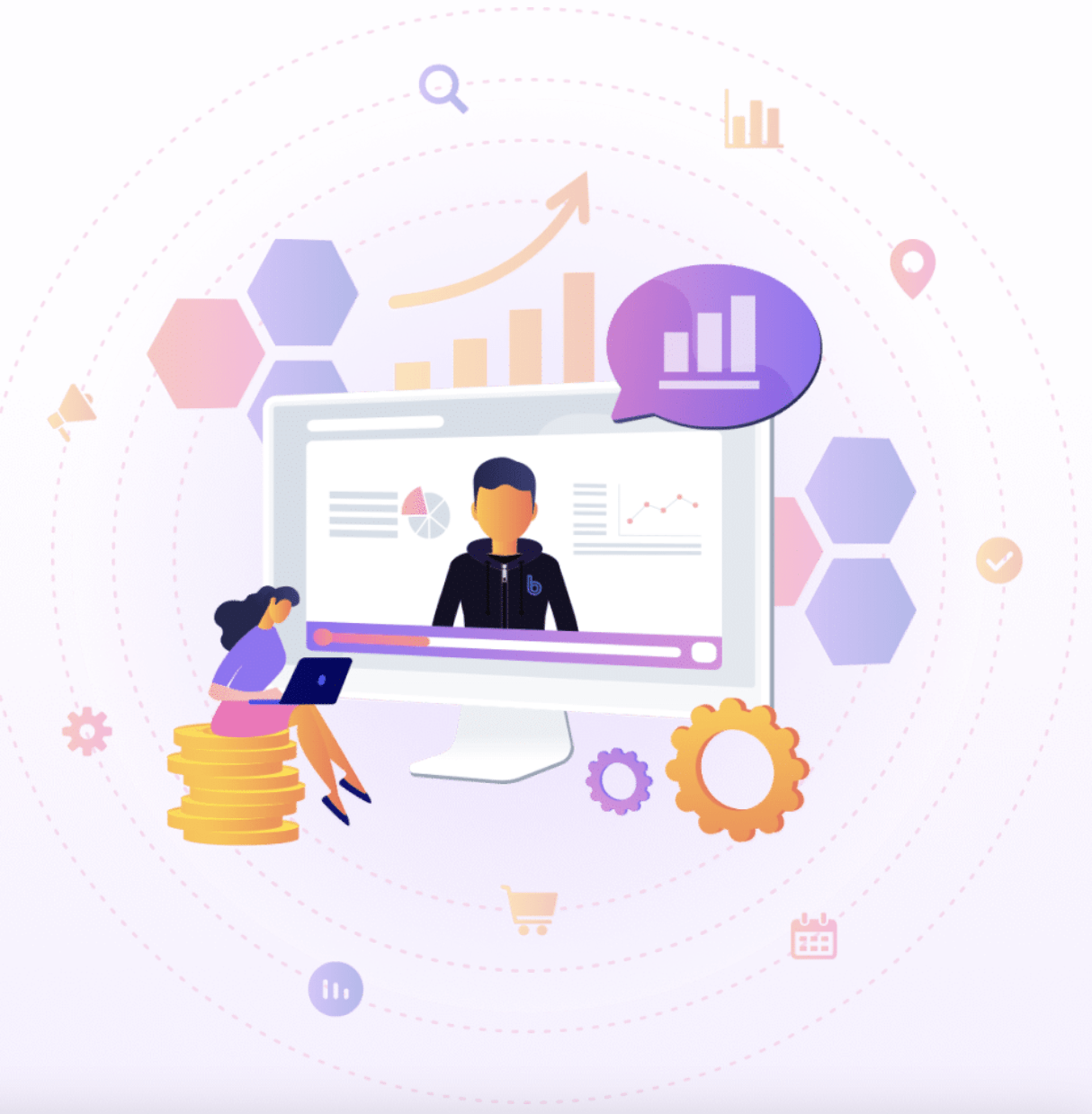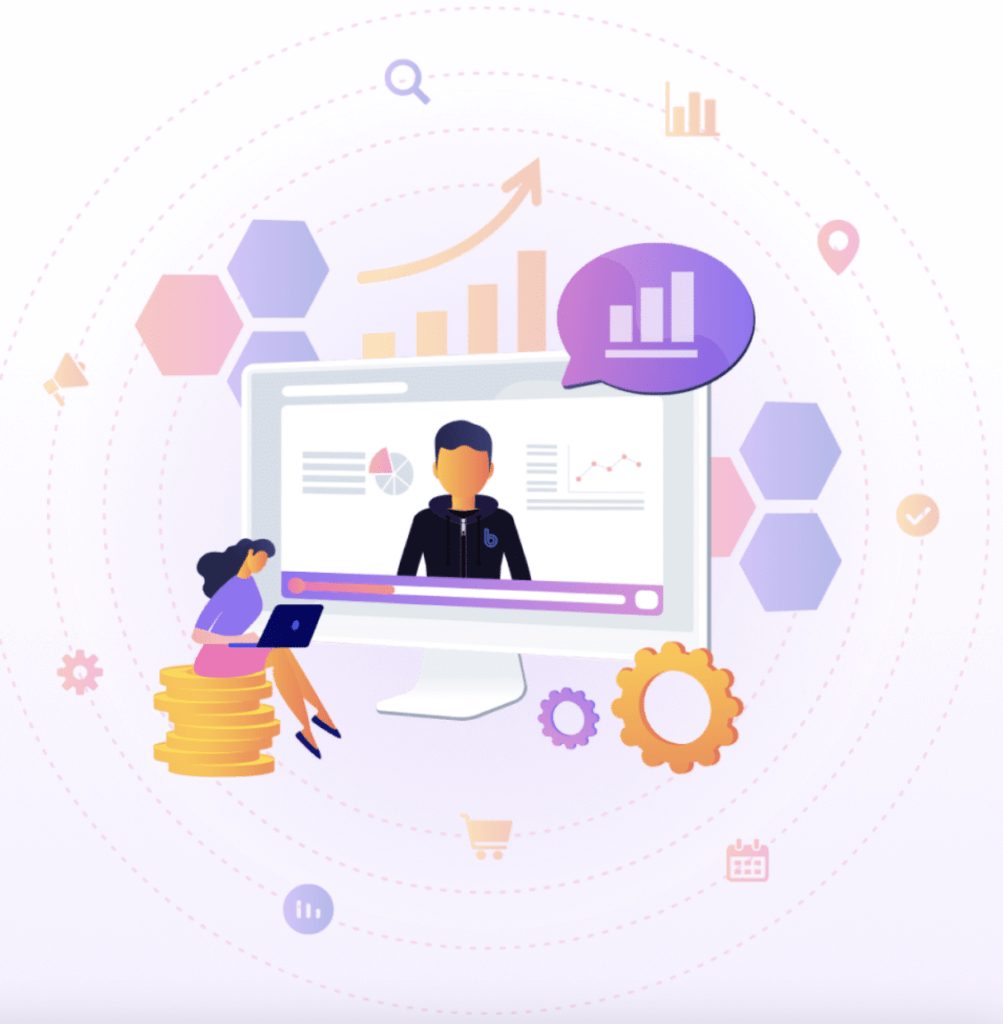 Businesses of all sizes need bookkeepers. That makes it an ideal part-time job as there's always plenty of work.
To find bookkeeping jobs you can join freelance platforms Upwork or Fiverr. Social media can be helpful for finding work too. Use Facebook to search for businesses that may need bookkeeping services.
A final option is to use the telephone and call local businesses. The personal touch may help you get the clients you want. Plus, small businesses may prefer dealing with a local person.
Build Websites
Anyone that knows how to build websites can earn an income online. Even building basic websites can be a lucrative way to earn extra income.
Bloggers, small businesses, and others building an online presence need a website. Many don't know how to make a website. Others simply don't have the time. The good news is that they're willing to pay people like you to build a website for them.
You can offer to build websites using a couple of business models. First, you can agree to build a website for a one-off fee. The website is given to the client and your work is complete.
Another option is to build a website for a smaller upfront fee. Afterward, in exchange for a monthly payment, you'll manage the website and make sure it's always kept up to date.
To find clients you can advertise using your own website or social media channels. Or, you can join freelance platforms like Upwork, People Per Hour, or Guru.
Freelancer
Freelancer is a term that applies to anyone using their skills to make money, but not as an employee. Anyone can start freelancing today. All you need to do is decide what service you can offer.
To get you started here are a few freelance suggestions:
Software Developer
Graphic Designer
Video Editor
Administrative Support
Customer Service Representative
Career Coach
Marketing Consultant
Once you've decided what service you're offering, then it's time to get to work. Thanks to modern technology it's never been easier to start freelancing.
You can join one of the many freelance platforms to offer your services. Fiverr, Upwork, or People Per Hour are great places to start.
Social media is another way to find clients. Facebook has groups you can join dedicated to your industry. That can lead to meeting clients or gaining referrals. LinkedIn is another possibility. By connecting with previous employers and colleagues you can find freelance work.
Podcaster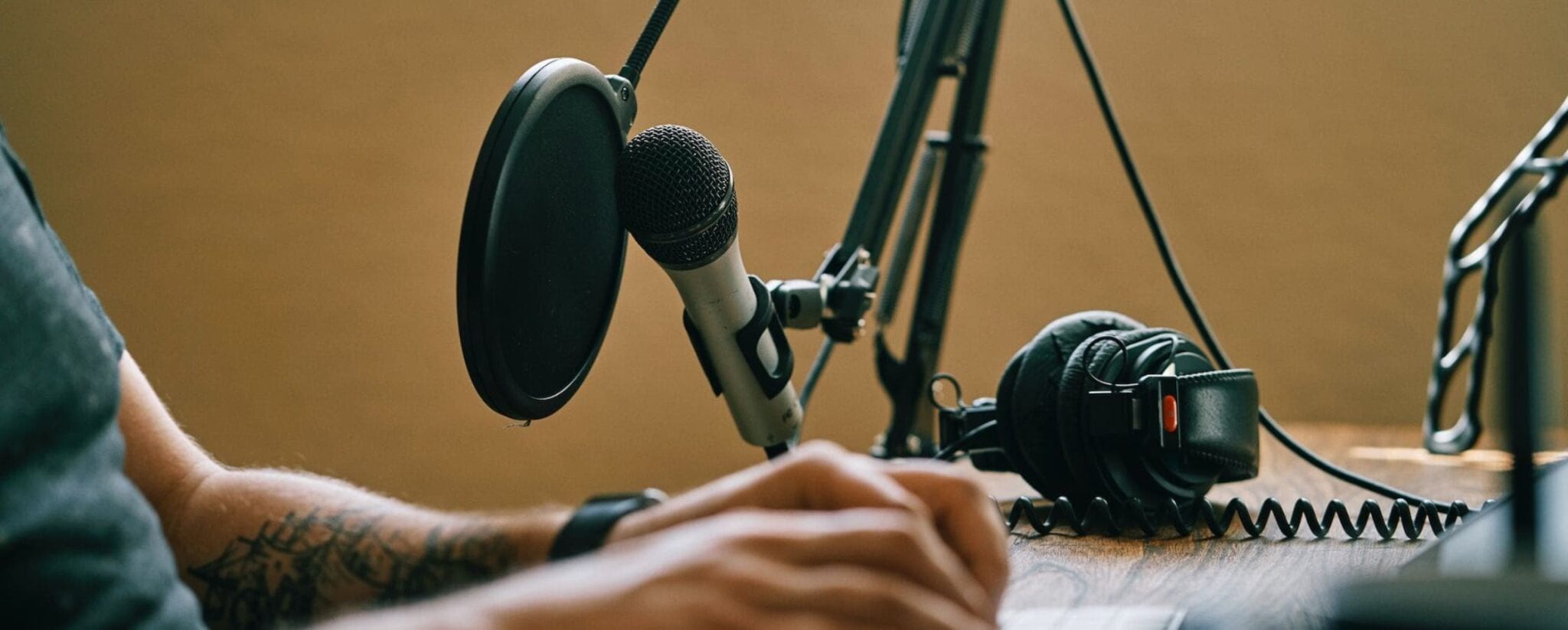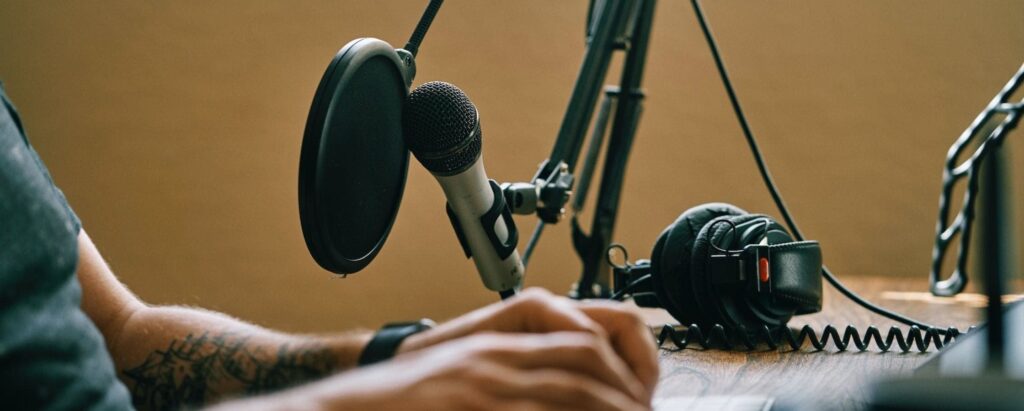 If you're looking for a fun retirement job with a low-stress level, then why not start your own podcast?
Podcasts are easy to get started. You need a computer, microphone, and a podcast platform. When you're ready you can record your podcast and share it with the world.
You could do a solo podcast about topics you're passionate about. Or if you know other retirees that want to work together, why not team up? Teaming up with someone can make podcasting more fun and less stressful.
A podcast can be about any topic you like. As a retired person you may want to talk about retirement. You could discuss what life is like for senior citizens. The challenges and the joys of senior living could be topics of discussion. SLS communities could be a ready-made listener base.
Maybe talking about retirement doesn't sound like a fun retirement job to you. Here are some ideas for podcast topics to help you out:
True crime
Interviews
History
Teaching skills
Entertainment news
Comedy
Sports
If you can create an entertaining podcast about any topic, you will get listeners.
Next, you need to pick a podcast host. Some podcast platforms are free. Others charge a fee, but offer tools that can help your podcast grow.
You could use a free package when starting your podcast and upgrade to a paid plan when you need more tools.
Making money from a podcast isn't limited to one or two options. There are a lot of ways to earn extra money by podcasting including:
Donations or subscription fees
Sponsors and ads
Sell physical or digital products
Affiliate marketing
Podcasting is not a stressful job. All you're doing is recording yourself talking. By doing this you can build yourself a relaxing retirement job.
Proofreader
Do you have superb grammar, spelling, and punctuation skills? If so, a proofreading career beckons.
People that create written content often hire proofreaders to check the documents. Authors, bloggers, business owners, and anyone that produces written content wants it to be free from errors.
As a proofreader, you'll need an eye for detail. Checking spelling, grammar, and punctuation are the basics of proofreading.
Other proofreading tasks include checking formatting, readability, and continuity. For example, are the spacing and margins correct for the type of document?
If you have these skills, then you can start offering your services as a proofreader. To find work you can search job boards online. You can advertise on social media, or join dedicated proofreading platforms like Proofreading Services.
Freelance platforms are another way to find proofreading jobs. FlexJobs, Upwork, and Fiverr are some of the top freelance platforms out there.
Learn How To Start Your Own

Proofreading

Business
Alicia made $1,100 the first month after she graduated from one of Caitlin's proofreading courses – even while she was still working full-time at her retail banking job!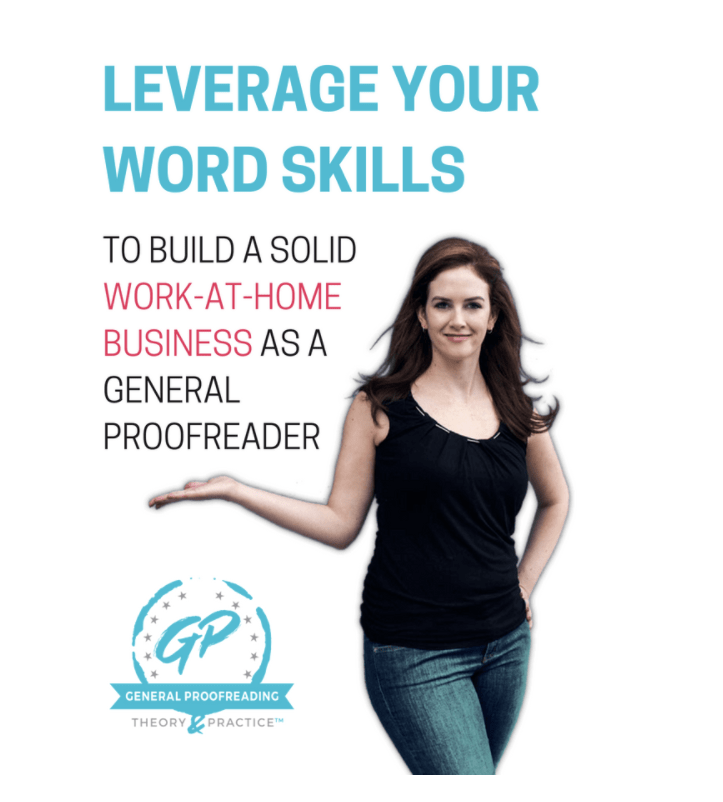 If you're not sure if proofreading is for you, then check out Proofread Anywhere first. You can try some free introductory courses. That may help you decide if proofreading is the best job for you.
Recommended: Proofread Anywhere Controversy: Revealed!
Sell Stuff
Selling stuff is one of the best low-stress jobs. That's because you don't need any skills or experience. Plus, there's always something you can sell. Here are the best suggestions for making a living by selling stuff.
Flea Market Flipper
A flea market flipper is a great way to make extra income. And it can be fun too. The idea is simple. To start with you need to visit local flea markets. You can also visit thrift stores, yard sales, or giveaways.
What you're looking for are items that are cheap to buy, but can be resold for a decent profit.
For example, you see an oak table that's still in excellent condition. It's available for $50. You buy it for $50 and sell it for $250.
That's flea market flipping in a nutshell.
Flea Market Flipper Course
We took our flipping side hustle from $42K part-time to $133K full-time and never looked back.
✅ 45+ lessons in 13 modules
✅ ​PDF downloads
✅ Excel spreadsheets
✅ Video tutorials
✅ Financial freedom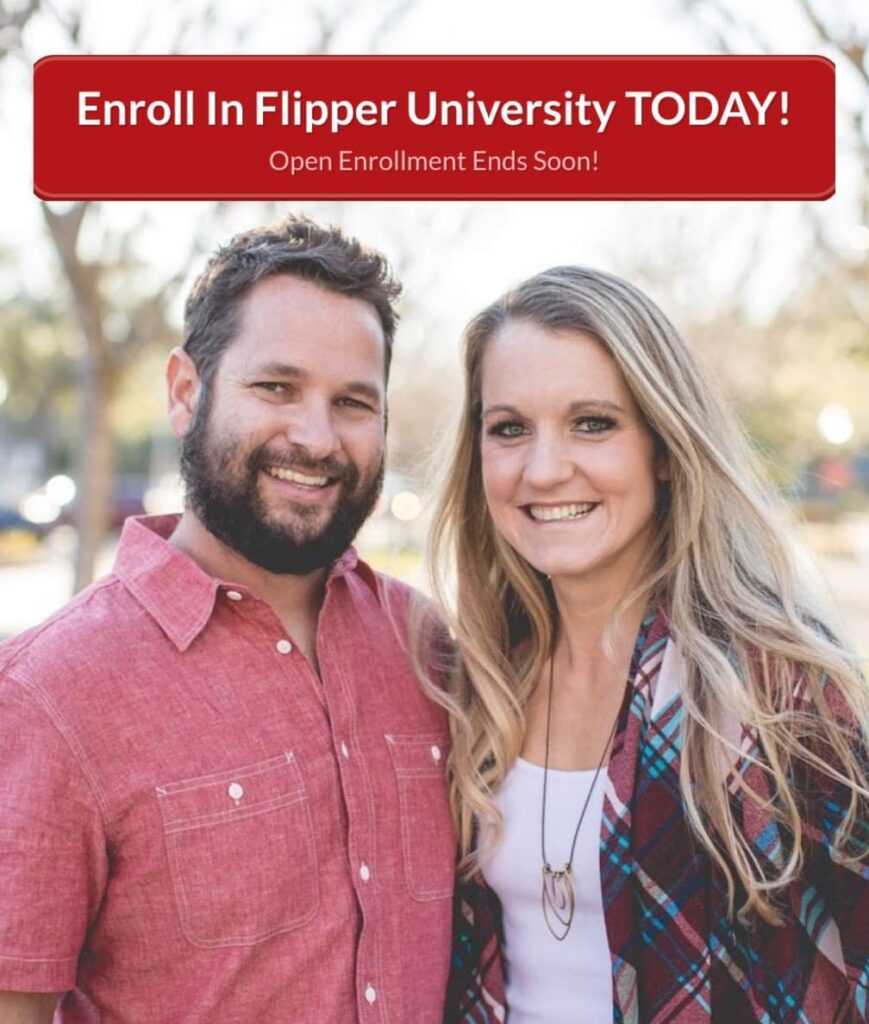 The secondhand market is thriving in the US. There are two reasons for this. First, people are more aware of their environmental impact. Buying secondhand goods means less stuff going to landfills.
Second, pre-owned items are cheaper. Many people are struggling with bills right now. If they can save money somewhere, they will.
Studies show that by 2026 the US resale market will be worth a colossal $82 billion. That means there are plenty of opportunities for you to make money as a flea market flipper.
To sell stuff you can advertise on Facebook marketplace, eBay, or other local online groups.
If you live in assisted living, then you could advertise to other residents. Most senior citizens love a bargain.
Homemade Stuff
Senior citizens with an enthusiasm for crafts can make a living selling homemade stuff. Jewelry, bags, clothes, and art are some of the things you can sell online.
Another option is to create designs that can get printed onto items. Printables are big business. Designs that look good on t-shirts, hoodies, mugs, or other apparel can be good sellers.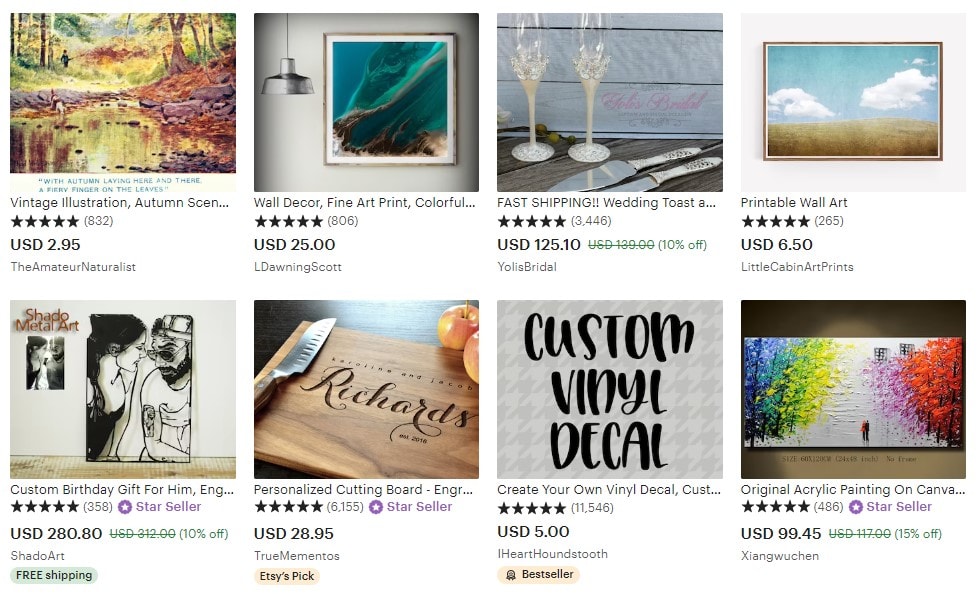 To sell homemade stuff you can sign up for free on platforms like Etsy. You can sell printables on dedicated sites such as Printify.
Old Stuff
One way to make easy cash is to sell stuff you no longer need. If you're retired, you might be downsizing your home or moving into assisted living. These are great times to sell your old stuff.
Decluttr is a top platform for selling old tech. Old consoles, cell phones, and tablets are some of the tech items you can sell. Decluttr gives an instant valuation based on the data you provide. If you're happy with the quote, then you can ship everything for free. Decluttr provides the shipping labels. All you need is a box to send it in.
Once Decluttr has received and checked your items, payment will get released. You can choose either PayPal or direct deposit.
Poshmark is another great tool for selling old stuff. In this case, it's clothes you can profit from. Downsizing your wardrobe helps others buy clothes they otherwise couldn't afford. Plus, you make some extra cash.
Recommended: How To Sell Faster On Poshmark
Online Courses
If you're an expert in a topic either from your working life or a hobby, then you can create courses to teach others.
Popular course topics you can create:
Marketing
Technology
Programming
Trading
Design
Health and fitness
Nutrition
Online courses don't have to be hours and hours of material. Many courses are an hour long or less. Just make sure you create a course long enough to cover the topic.
Udemy is one platform that you can use to sell your courses. You can connect with millions of students around the world to share your knowledge.
Photos
Thanks to smartphones most people always have a high-quality camera with them. Did you know you can make money from all those photos you take?
By uploading them to a stock photography site, you can sell your photos. When you upload a photo that allows other users to buy it. You get paid and they get to use your stunning photo.
Many users need to buy photos including bloggers, business owners, and artists.
To get started selling your photos you can join:
Recommended:
Transcriptionist
Can you type at least 40-50 words a minute? Do you have a good eye for detail? Can you use a computer with a stable internet connection?
Answering yes to these questions means you can try working as a transcriptionist.
The
Transcribe Anywhere

Course Will Teach You Everything You Need To Know…

✅ Build successful businesses
✅ Affordable, all-inclusive education and lifetime support
✅ Multimedia, self-paced course
✅ General transcriptionist can earn $45,000+ per year
✅ FREE MINI-COURSE
Transcribing means listening to an audio file and converting it into a text file. Usually, you're required to type everything you hear. Words, sounds, music, background noises, and anything else will need noting in the text.
Check your typing skills now with an online typing test.
Passed with flying colors? Now you can start working. You can check freelance platforms like Upwork for jobs. Or you can register at these dedicated transcribing platforms:
Tutoring
Tutoring is one of the best home jobs. It's flexible work, you get paid by the hour, and the stress level is low.
Students around the world want to learn to speak English. That means even with no teaching experience you can tutor others to speak English. Usually, the only requirement is that you're a native English speaker.
Other subjects that often need tutors includes:
Math
Science
Languages
Music
Depending on what subject you tutor in, you may need relevant qualifications. The tutoring platform will confirm this when you sign up.
Check out these tutoring platforms to get started:
Virtual Assistant
A virtual assistant takes on a variety of tasks for their employer. You'll need excellent communication skills, organizational talent, and intermediate computer skills. If you've got those skills, then you can look for virtual assistant jobs.
When working as a virtual assistant you'll be completing lots of tasks including:
Taking phone calls
Calendar management
Booking appointments
Writing emails or letters
Booking travel and accommodations
Administrative tasks
These are a few of the many tasks a virtual assistant gets asked to carry out.
To start offering your services you can join Upwork, Fiverr, or Freelancer.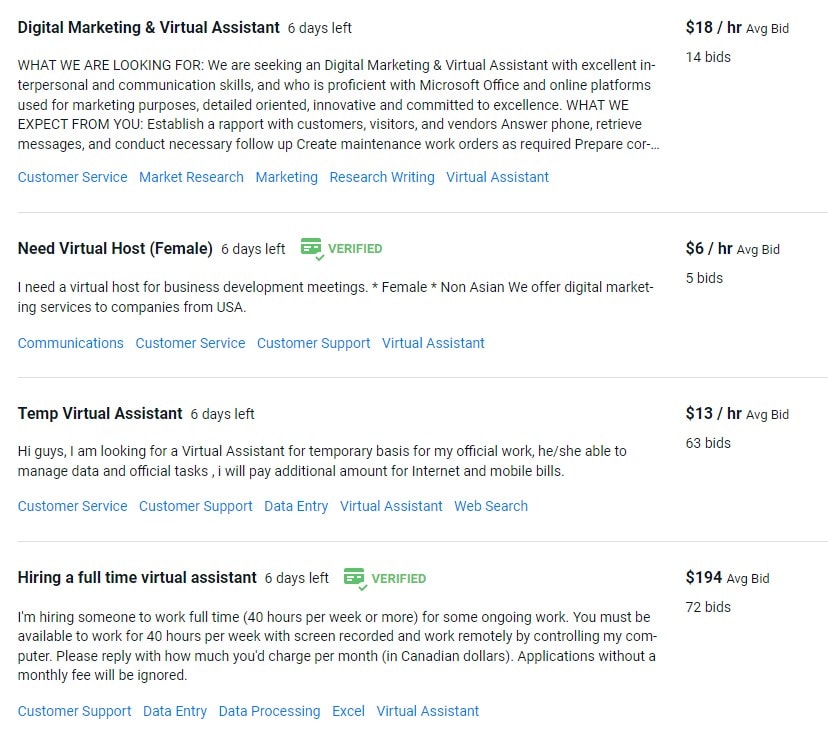 In the US, a virtual assistant earns on average $35,436 per year. That's not bad for a job with a low-stress level. Plus, you can work anywhere with an internet connection. Even if you're in assisted living you could still do this job.
Website Tester
Don't let the title put you off. You don't need any experience or qualifications to be a website tester. Companies want people from all backgrounds to test their websites and apps. Feedback from those tests is used to improve the user experience.
Typically, a test takes about 20 minutes to do. First, you'll need to go to the company website or app using your computer or mobile. Next, you must follow some instructions and record your experience. Recordings are usually audio only, but some may ask for video too.
To get started as a website tester head to User Testing. You can help influence websites for the future.
Writer
If you can string a sentence together then writing could be for you. A freelance writer gets paid to write content for others. This might include books, blogs, product reviews, or any other form of written content.
To find work as a freelance writer you can search for jobs online or advertise on social media. You can find writing jobs on freelance platforms like Upwork, Fiverr, and FlexJobs.
Another popular option if you're a freelance writer is to write your own book. You can self-publish your own books on platforms like Amazon KDP. You'll have to do the marketing yourself, but that's a lot easier these days thanks to social media.
Recommended: Writing Short Stories For Money: 27 Best Sites That Pay
Offline Low Stress Jobs After Retirement
Online jobs are not for everyone. The good news is that there are plenty of low-stress jobs after retirement you can do offline. The physical demands may be higher, but staying active is a great way to stay healthy.
Babysitting
Many retirees have one retirement wish. To spend more time with their grandkids. That's great until they get older and go to school.
If babysitting is a fun retirement job for you, then you can get paid to do it.
Care is one website you can join for free and get paid for babysitting.
Delivery Driver
Drivers are always in demand. You can deliver food or people depending on your preference. All you need is a car, a valid license, and to meet any other criteria. For example, you may need to have held a full driving license for at least 1 year.
HyreCar
Don't own a vehicle? Rent a qualified car for any rideshare or delivery service.
✅ Daily Rentals
✅ Commitment Free
✅ Insurance Provided
✅ Uber, Instacart, or Postmates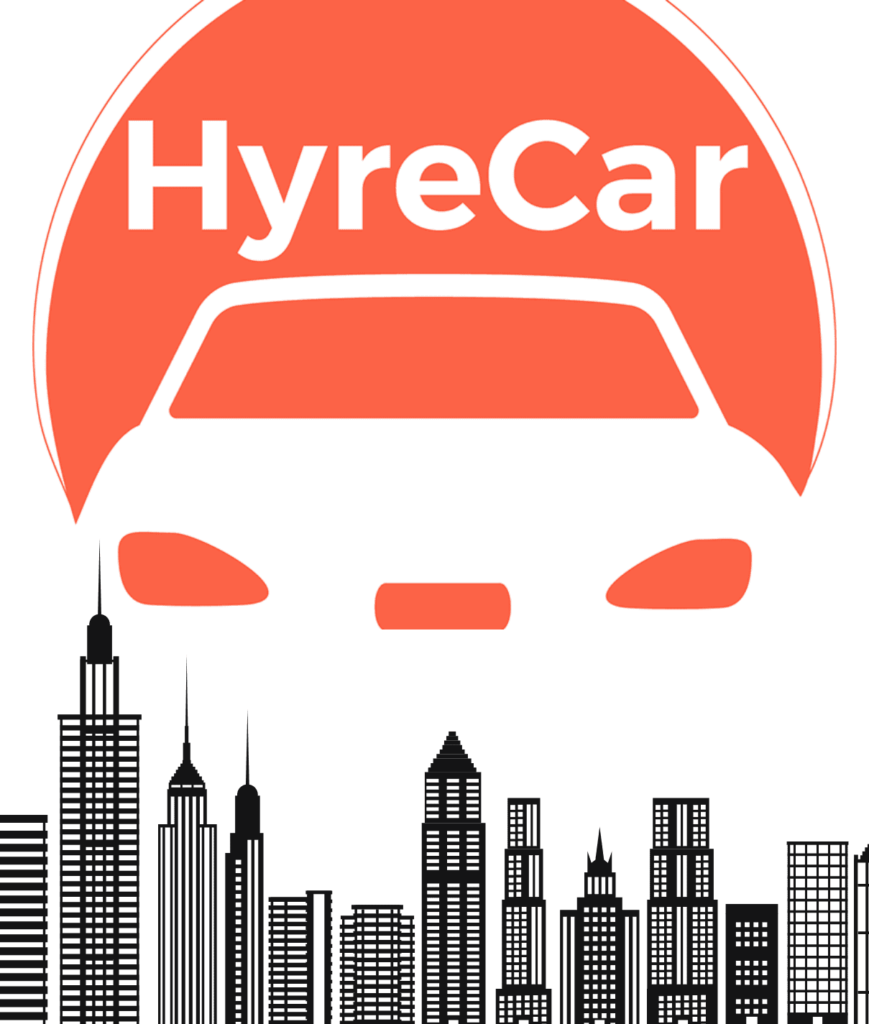 To deliver food you can join Postmates or DoorDash. If you're looking for rideshare companies try Uber, Lyft, or Flywheel.
Driving can be a fun job as you meet lots of people. Another great reason to consider driving is that it gives you total control of your schedule. Work as much (or as little) as you want to.
Massage Therapist
If you're a trained massage therapist, then you can continue to put those skills to good use. You could advertise your services using social media. Or by letting friends and family know.
SLS communities may be a great source of business. Senior citizens in assisted living enjoy massage therapy. If you're in senior living, then you could have a customer base right on your doorstep.
Please note that state laws may need a massage therapist to have a license. Make sure to check your local laws before offering any massage services.
Personal Chef
Your culinary skills don't have to get forgotten about when you retire. In fact, you could turn it into a low-stress job by offering your services as a personal chef.
If you live in a senior living facility, then other residents may be delighted to get a delicious home-cooked meal.
To find work as a personal chef you can advertise using local online groups on Facebook or Nextdoor. Word of mouth can be helpful. Make sure all your friends, family, and neighbors are sharing the good news about your epic cooking skills.
Personal Shopper
A personal shopper is exactly what it sounds like. You shop on behalf of a customer and deliver their orders.
To be a personal shopper you must have a car, access to the internet, and be able to meet the physical demands.
Personal shopper jobs are often advertised online. Try doing a Google search for opportunities in your area. Another option is to join platforms that connect people looking for help. Instacart is one platform you can join for free and get paid to deliver groceries.
TaskRabbit is a platform that connects people needing errands done. One common errand you can get paid to do is go shopping for the client.
Anyone living in SLS communities can ask other residents if they need a personal shopper.
Pet Sitting
One of the best low-stress jobs out there is looking after animals. In fact, looking after animals can reduce stress. If you're looking for the least stressful job possible, a pet sitter is it.
You don't need any qualifications to become a pet sitter. If you choose to join dedicated pet sitting platforms, you may have to pass a background check.
If you decide to be a freelance pet sitter, then you can offer your services using social media or word of mouth.
Dogs, cats, birds, and fish are the most common types of animals you'll need to look after. Keep in mind that there may be physical demands involved. Especially if you need to do any dog walking.
Here are some pet sitting platforms to join:
Real Estate Agent
In the US you don't need a degree or previous experience to become a real estate agent. You must meet your state's requirements and hold a real estate license. If you do that you can be a real estate agent.
Depending on where you live you could earn a lucrative living.
Data from labor statistics reveal that the average real estate agent's salary in the US is $96,167. This job does pay well and if you live in a desirable area, you could earn much more.
Research Assistant
Working as a research assistant is the best job for older workers looking for a part-time job. That's because there are always lots of roles available. Plus, a research assistant job does pay well.
Research assistants aren't only needed by academics. Lots of professionals hire researchers. Here are some examples of employers that recruit researchers:
Market research firms
Think tanks
Consulting firms
Colleges
Polling organizations
Medical research centers
Public interest groups
As you can see there's a wide variety of employers that may need a research assistant. To find research assistant jobs you can do a job search online. You may also find remote work opportunities in this field.
Tips For Retirees When Choosing A Low Stress Job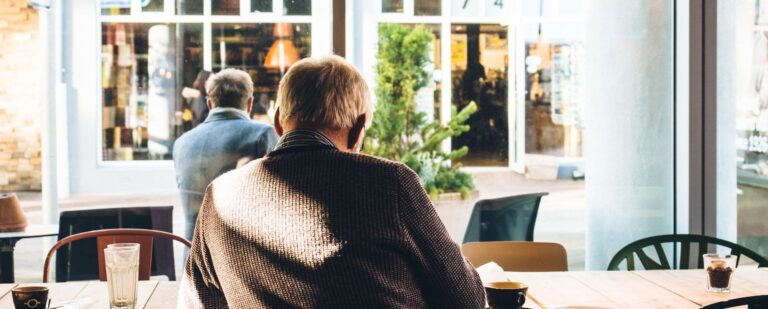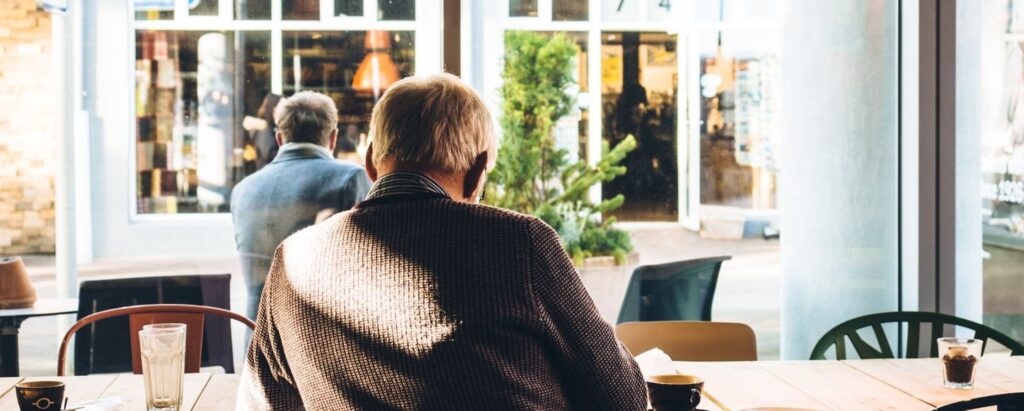 Working a low-stress job after retirement can be good for you. Getting a job keeps you active, is a great way to make new friends, and extra money is always nice too.
Here are a few top tips to help you with your job search.
Update Your Resume
Make sure your resume is up to date. Check it meets current industry standards before sending it out
Decide How Much You Want To Earn
If you have an idea of how much money you want to earn, you can concentrate on applying for jobs that meet those goals.
If money isn't an issue, then apply for jobs that sound the most fun.
Look For A Fun Job
You want a low-stress retirement job. Make sure that's what you're searching for.
Applying to management positions will only bring work-related stress back into your life. Instead, focus on looking for a fun job with minimal responsibility.
Extra Ways To Boost Your Income In Retirement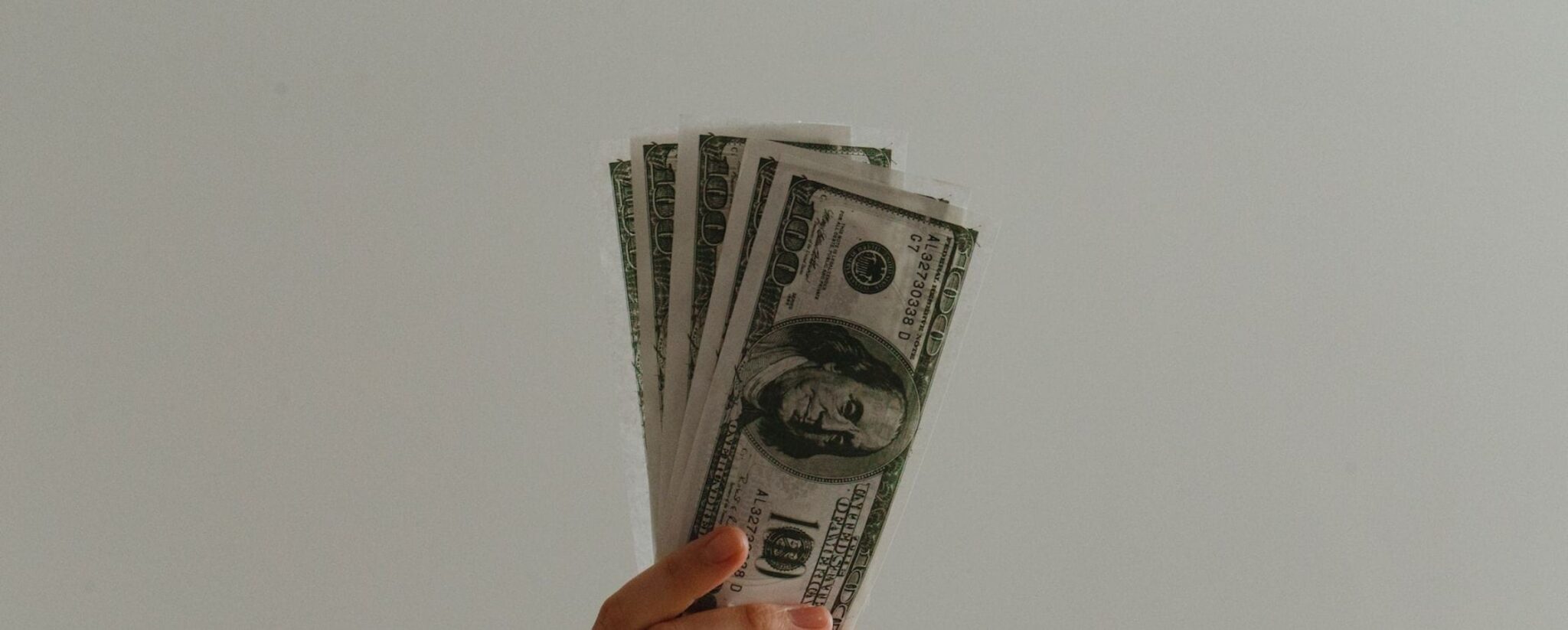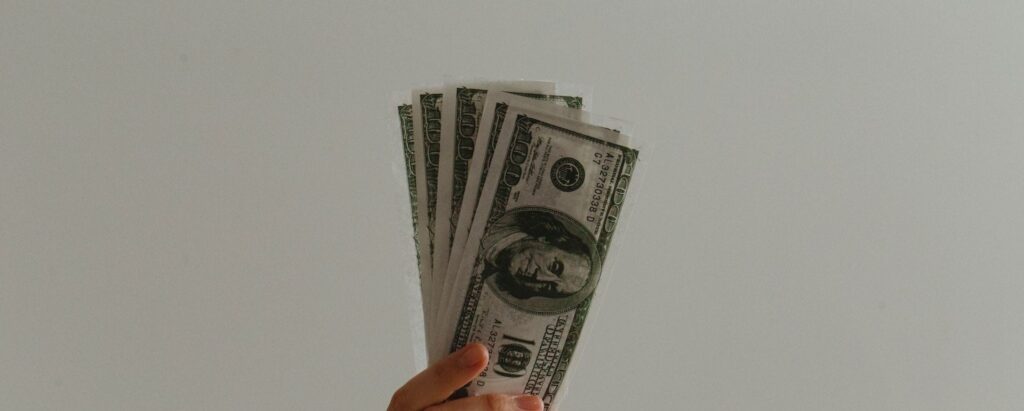 Getting a retirement job is one way to boost your income in retirement. The good news is that there are other things you can do.
Budget
Make a budget right now listing every expense that you have. Now work through that list and cut down everything you can. Can you cancel some subscriptions? Eat out less? Commute rather than drive?
Any savings you can make in your budget can boost your income. That extra money can pay for a vacation, treat the grandkids, or go toward your rainy day fund.
You can use services like Truebill if you prefer. Truebill does the hard work for you by canceling unwanted subscriptions, managing bills, and finding other savings.
Investing
If you don't already have an investment portfolio, it may be a good time to start one. By investing what you can afford into stocks and shares you can build a passive income during your retirement.
Other investment ideas include:
Cryptocurrency
NFTs
Wine
Art
Peer-to-Peer Lending
Please remember that any investment you make is risky. Only invest what you can afford. If unsure about an investment, seek professional advice.
Recommended: How to Make Money With Bitcoin: Ultimate Guide
Social Security
Social Security won't replace your income. The extra money will help though. Make sure you're claiming all the Social Security benefits you're entitled to.
FAQs
What job has the least amount of stress?
Remote work is often considered the least stressful job. It's easy to see why. No commuting or dealing with challenging customers face-to-face means remote work is the best job for lower stress levels.
What's the highest paying low-stress job?
Freelancing as a software developer or other tech-related jobs are often the highest paying jobs. Having said that, it's possible to make a lot of money from blogging, podcasting, or selling online courses. 
Is it worth working after retirement?
Working after retirement isn't the retirement wish of everyone. There are a few reasons it can be worth it. First, the extra money is helpful. A part-time job with flexible hours can give you the money you need to maintain your lifestyle.
Older workers enjoy staying active as this helps boost memory care and physical health. Staying active is the best way to keep your body from declining in your old age. The brain needs stimulation and working after retirement can help that.
Why are retirees going back to work?
Retirees might go back to work for financial reasons. Work-from-home jobs with flexible hours make it easier than ever before to go back to work.
Personal reasons are another reason retirees go back to work. Maintaining social contact is good for memory care and prolonging good health in old age. Going back to work can help with this.
Low Stress Jobs After Retirement