Disclosure: This post may contain affiliate links. If you click on a link I may make a small commission at no extra cost to you. You can read the full disclosure here.
Last Updated on October 23, 2022 by Chris Panteli
Free Drinks At Starbucks
We all love Starbucks. Let's just agree with that right from the start. There's just something about brewed coffee from Starbucks that can turn your entire day around. And if you're a coffee lover like me, you know that there's no such thing as a "bad" Starbucks drink. But the one thing that I don't like is the high prices that come along with it. I love Starbucks, but I'll admit, I love getting a deal more.
This is why this post is going to tell you how to get totally free drinks at Starbucks. No strings attached, no "selling your soul"…just a nice cup of Starbucks free of charge. Sounds about perfect, right? Read on, my friends because I'm about to make your day!
If you're ready to learn how to get free drinks at Starbucks, you're about to learn all the tips and tricks. Free Starbucks is in the near future.
Can you get free drinks at Starbucks?
Absolutely you can get free drinks at Starbucks. The most efficient way to earn free Starbucks coffee is to utilize the Starbucks App and Rewards program. As a regular user, you will be rewarded for your loyalty with points that can be converted into free beverages. There are also many other reward-style platforms and programs that payout directly with cash, free PayPal money, and gift cards that can offset the cost of a Starbucks drink.
How To Get Free Drinks At Starbucks
The biggest thing to remember about getting a Starbucks "free drink" is that these tips are a great way to save money. While some of the examples below will talk about being a rewards member using your Starbucks card, there are other ways that you can achieve that free Starbucks drink. If getting free food and drink is your thing, add these simple tips to your list!
These are the easiest tips on how to get a free Starbucks drink! Cheers, my friends. Your taste buds are about to be very happy.
Recommended: 67+ Genius Things To Sell At School To Make Money
1. Starbucks App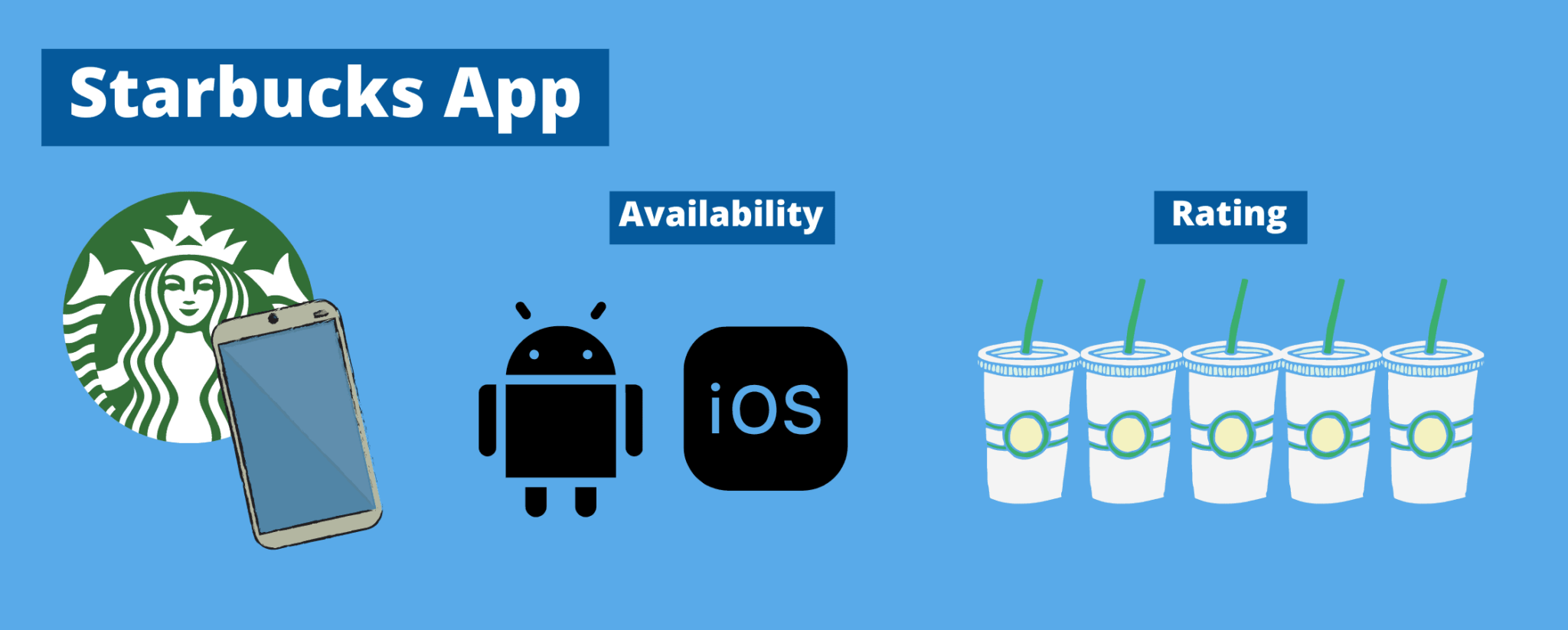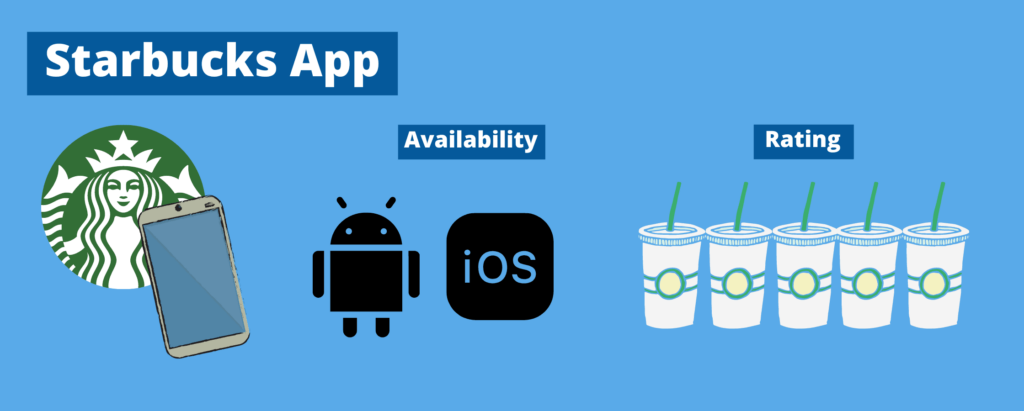 Downloading the Starbucks app is a fast and simple way to cut down on the time for sipping away on your free beverage. Once you download the app, you just need to make a purchase to earn your first free drink. You'll receive the credit in the form of "150 stars" which you can then use to obtain your totally free beverage the next time you're at Starbucks. (which is likely going to be the very next day!)
2. Starbucks Rewards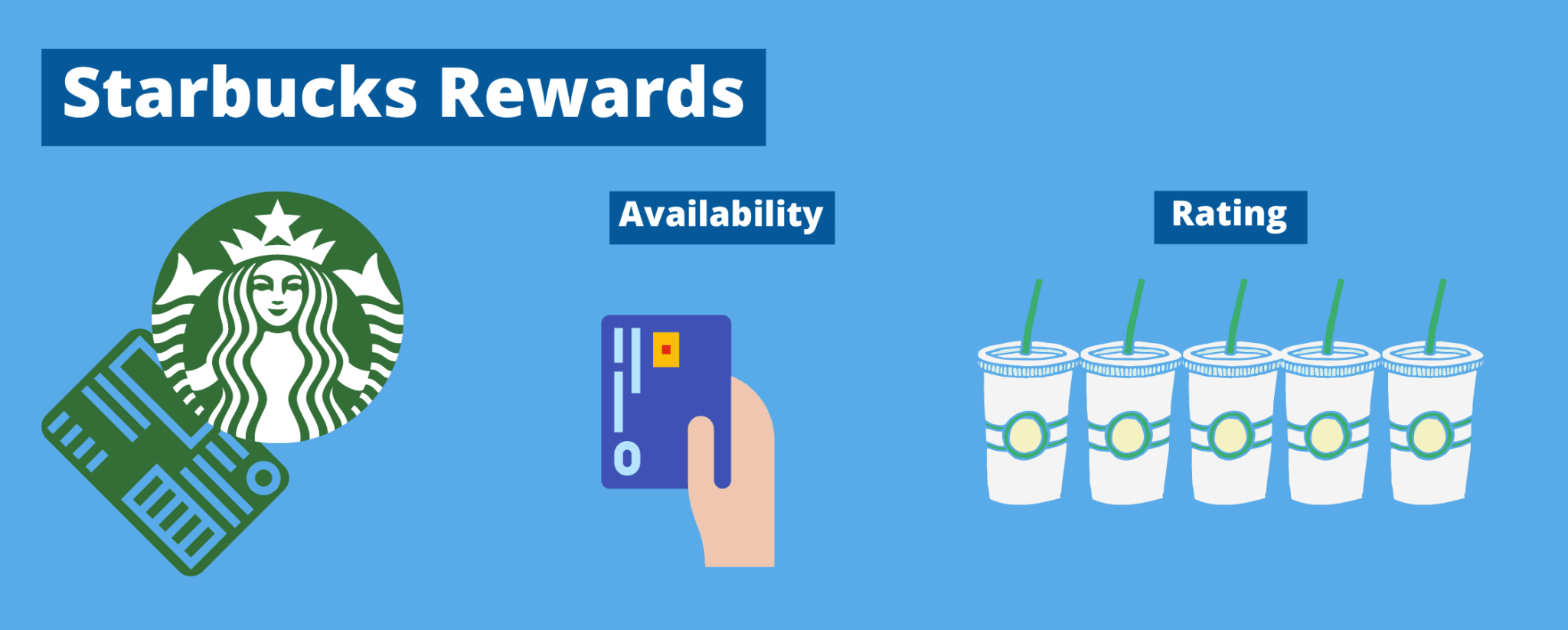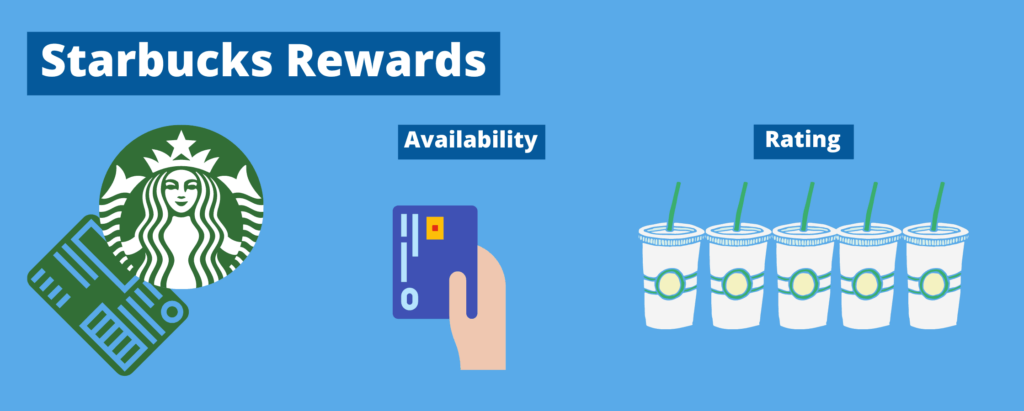 Being a Starbucks rewards member is a super simple way to earn points fast. For every transaction (even a gift card) you make, you earn points that can then be applied to cover the cost of drinks. And don't worry, the reward program keeps track of that for you, so you don't have to do a thing except keep buying your favorite drinks and enjoying them.
3. Swagbucks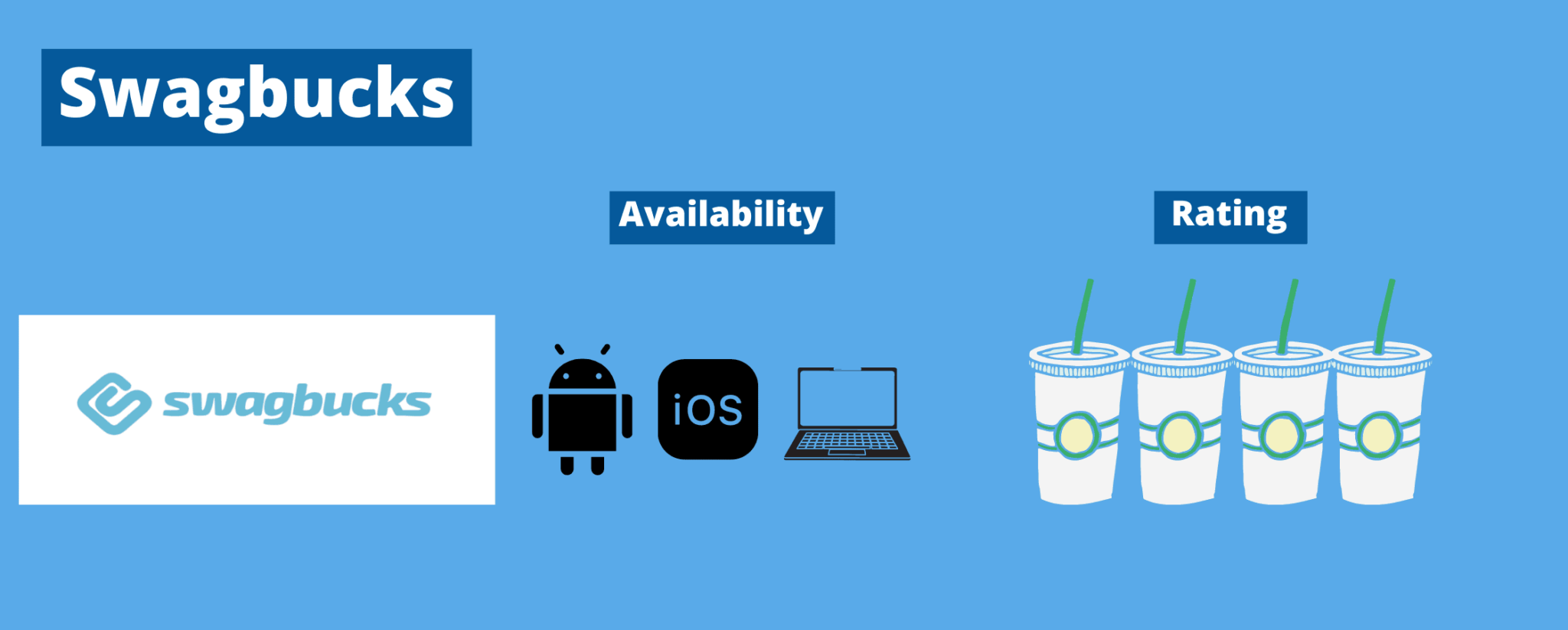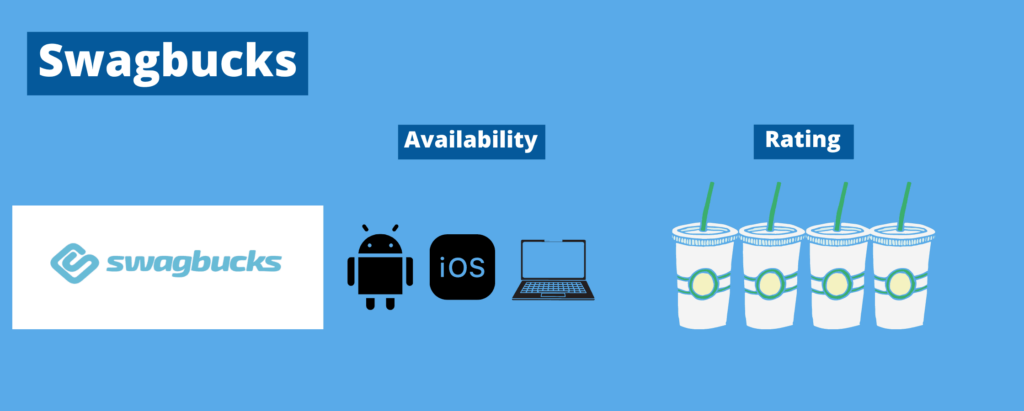 Using Swagbucks is such a great hack for scoring free drinks! For each purchase you make through Swagbucks, you earn a percentage of that money back. Then, once you check your balance, you can then use that "free" money to buy your Starbucks without actually having to pay a dime. Money-back in your pocket also means more free drinks for you!
Get $5 For FREE Right Now
Signup to the greatest rewards platform on the internet and earn a $5 welcome bonus…
Earn more with cashback on all your purchases, watching videos, playing games, and taking surveys. Some users can make an extra $200+ per month!!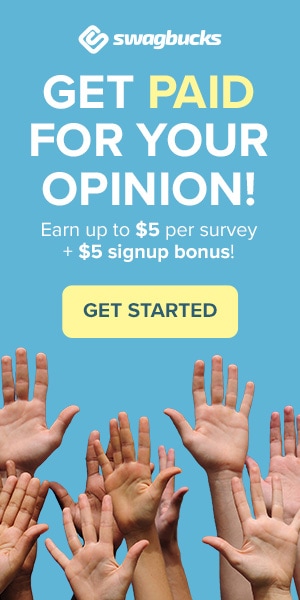 Recommended: 25 Awesome Sites Like Swagbucks
4. Survey Junkie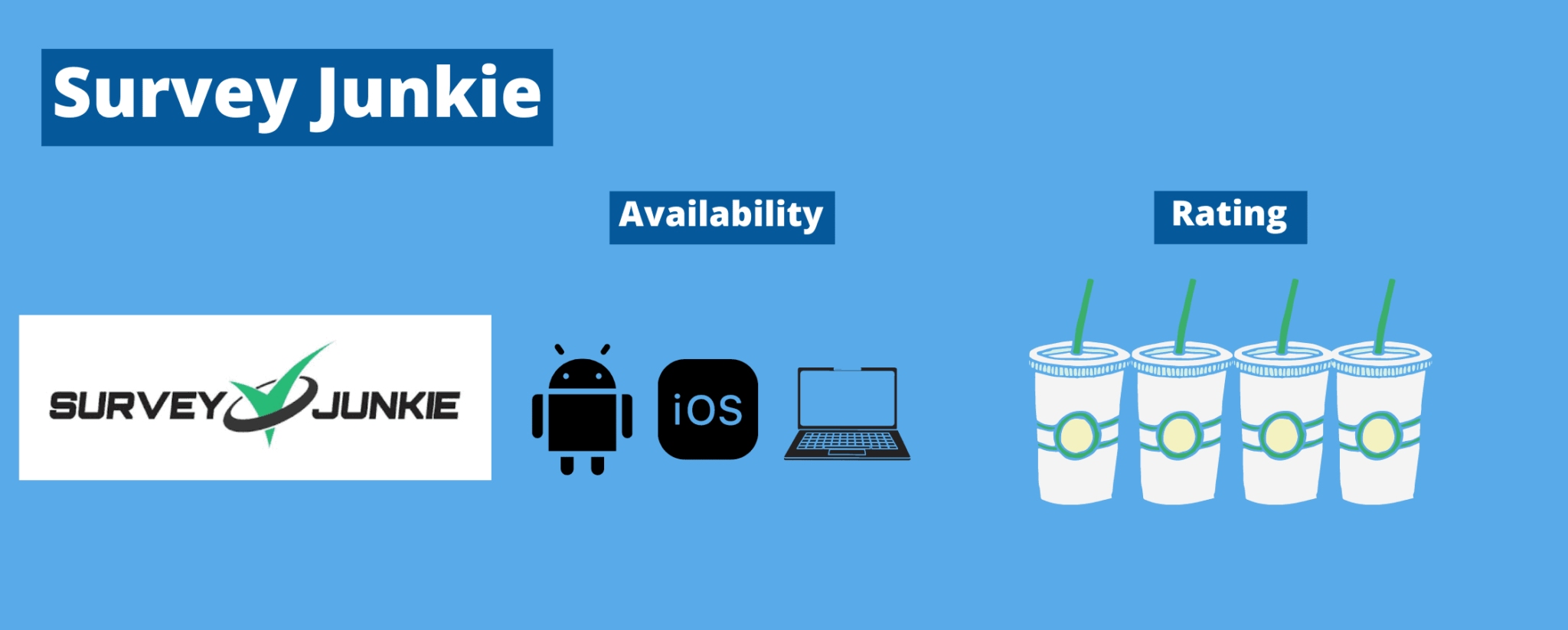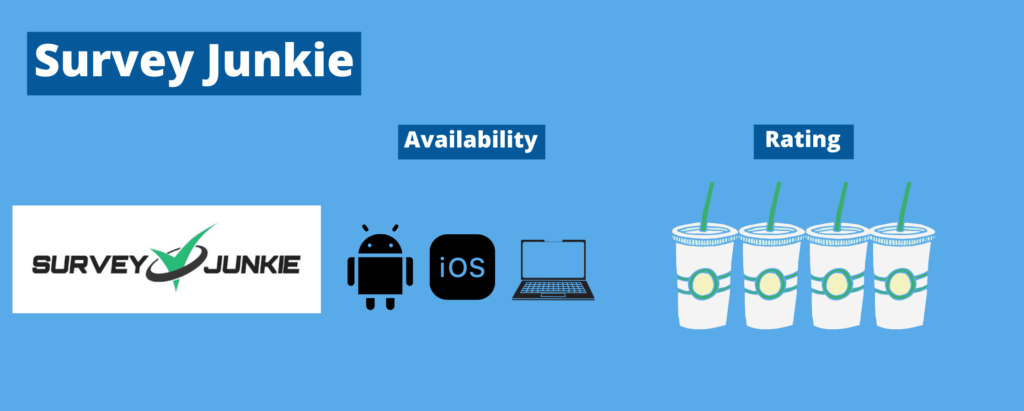 Do you like taking surveys? Who doesn't? It's all about anything that you can do to make extra cash easily, right? Sitting on your couch at home and taking surveys can earn you easy extra money with little effort at all.
Taking a survey through Survey Junkie will give you points that you can then cash out for gift cards to use at businesses online or in person. And after you reach 1,000 points, you can cash out your balance and put that towards a $10 Starbucks gift card!
5. InboxDollars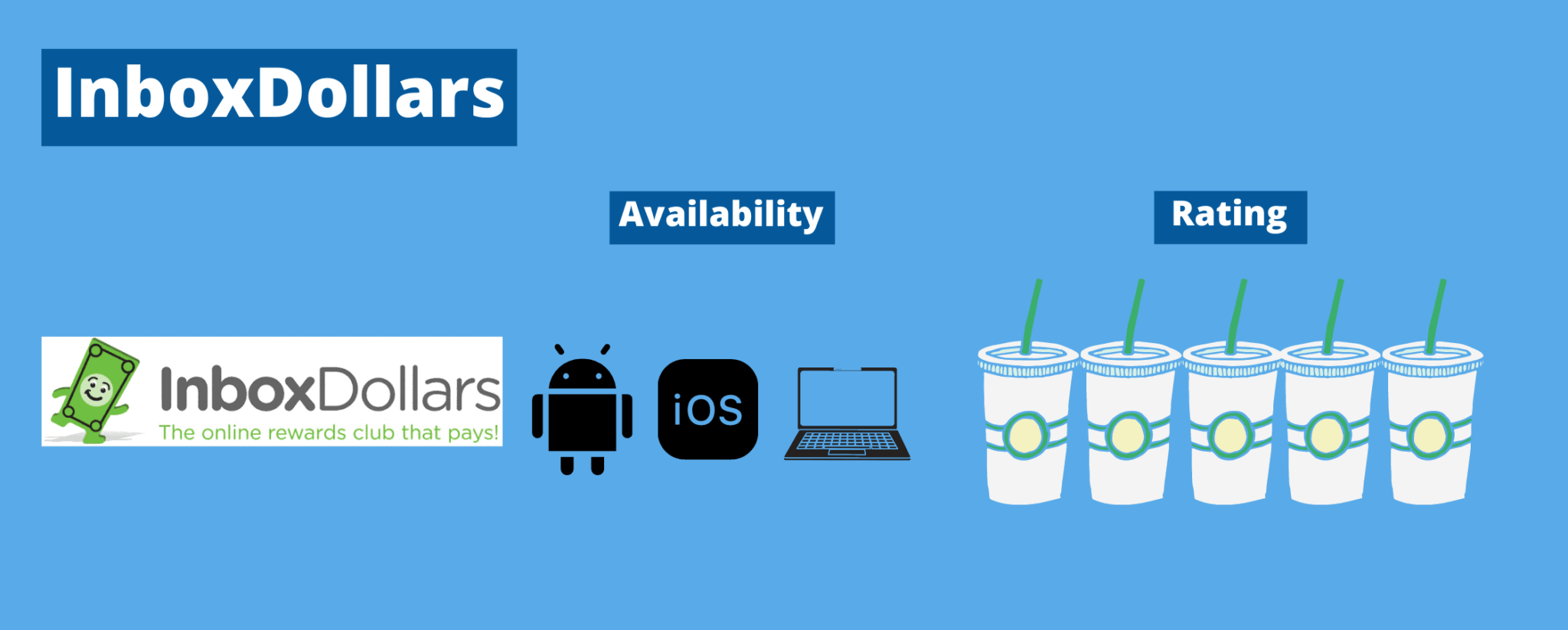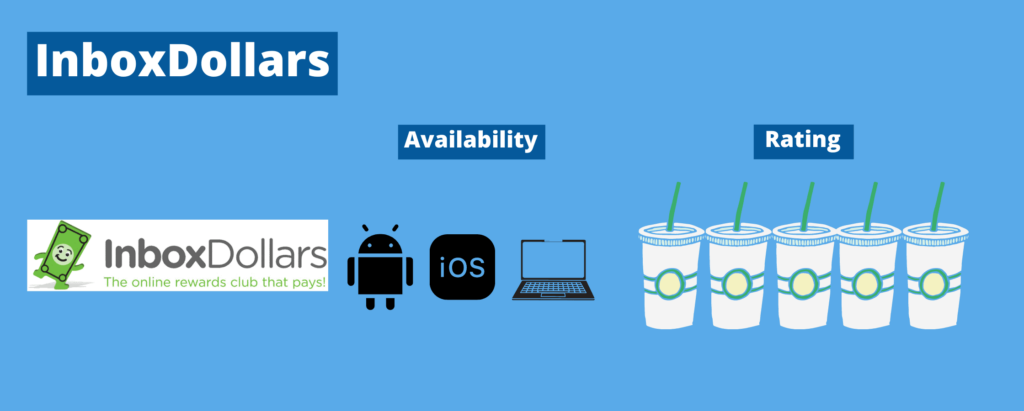 InboxDollars is the same concept as Survey Junkie and it works out quite well. (You can even do both and earn that much more free gift cards!) The more surveys that you do, the more free Starbucks coffee that you'll earn.
And if you're quite active on the platform, you just might have Starbucks coffee coming out of your ears! (and trust me, that's never a bad thing)
6. Ibotta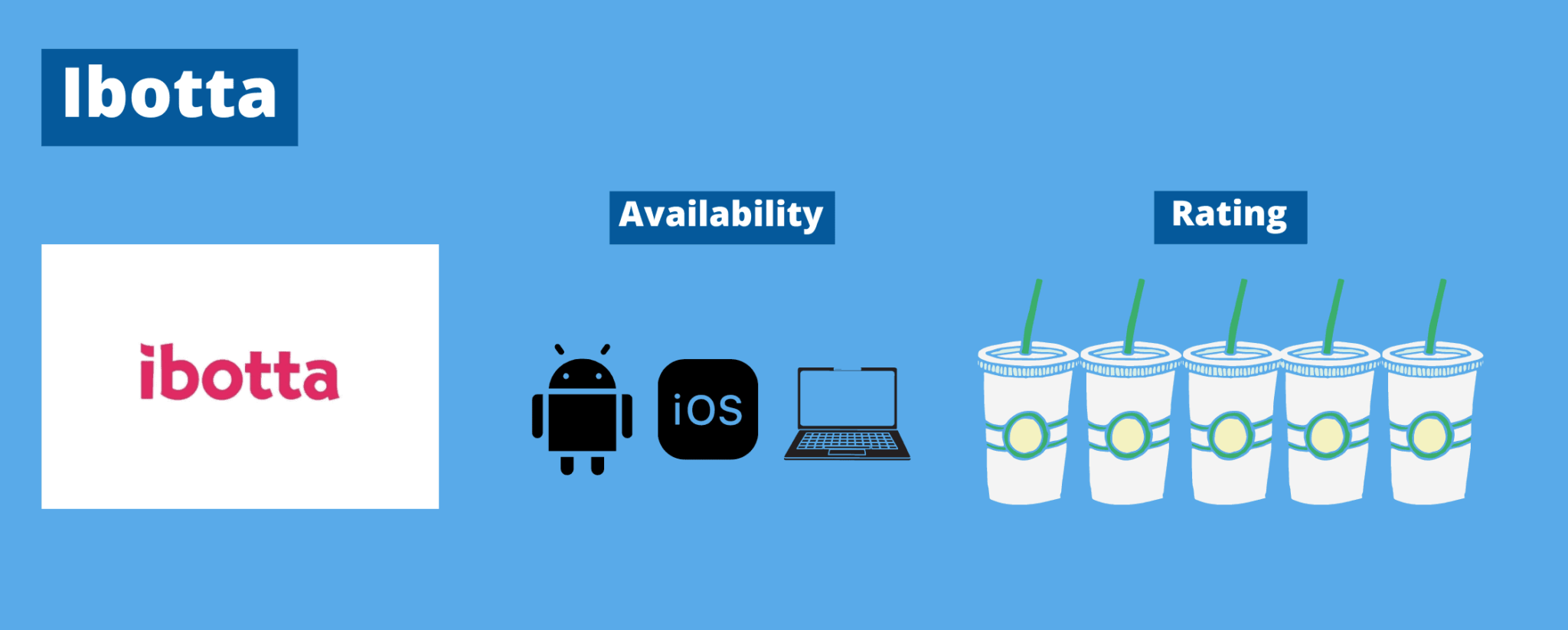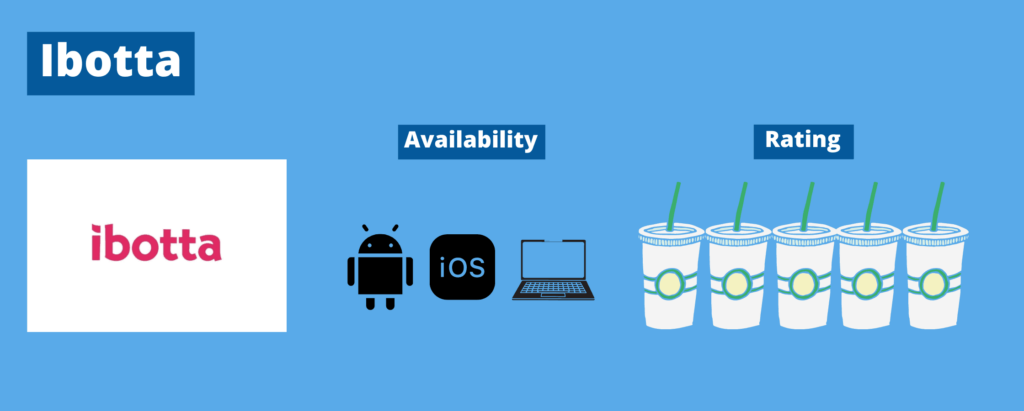 Ibotta is another super simple way to earn free Starbucks easily. It's as simple as downloading the Ibotta app on your phone, shopping through their site for the products you want, purchasing them, uploading your receipt, and getting cashback.
Ibotta
Get cashback on everyday purchases, up to $20 in welcome bonuses, payment as soon as your order is confirmed, and all 100% FREE.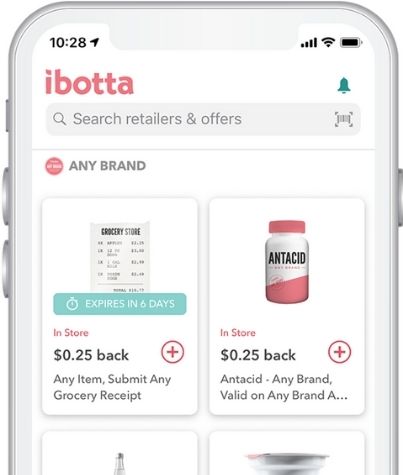 That cashback can then be transformed into a Starbucks Gift Card as well. This is how you can easily get your free Starbucks fast!
Recommended: Ibotta Cheat List | Ultimate Guide
7. Drop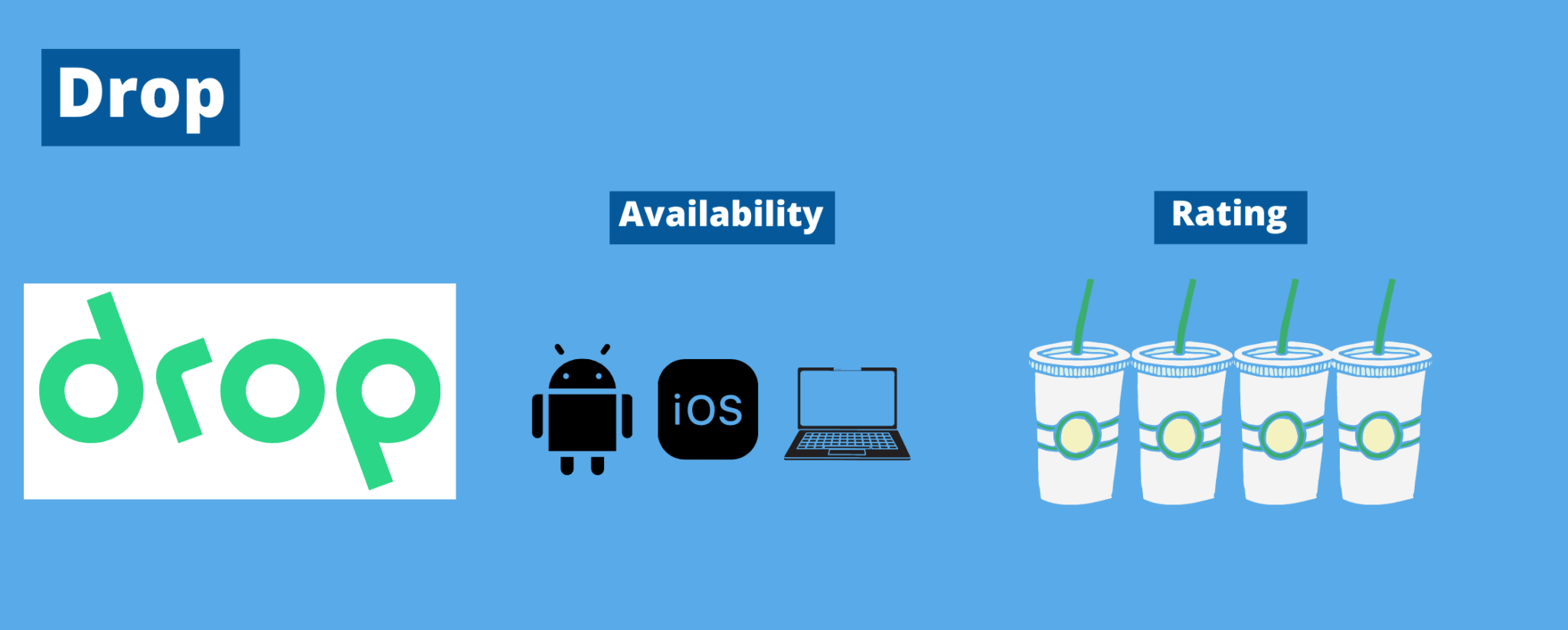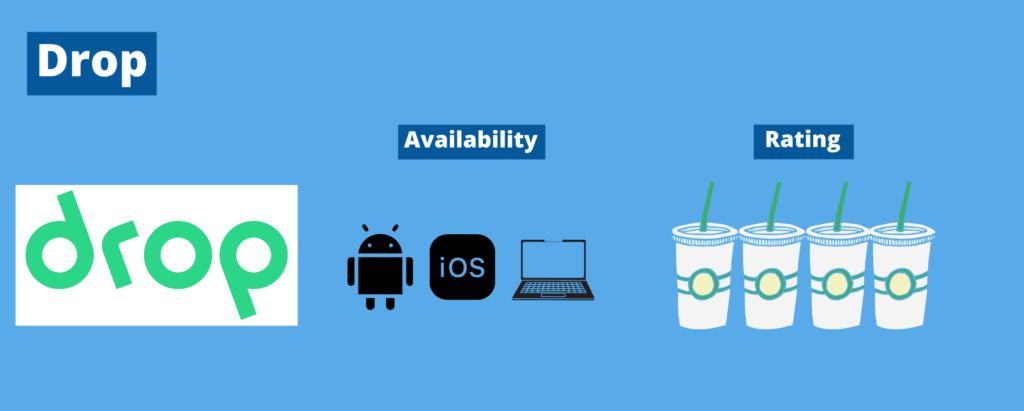 Ready to earn free Starbucks for doing almost nothing? All you have to do is download the Drop app and you'll get an immediate $5 gift card that you can use to buy your favorite beverage at Starbucks. (You'll have to do a few more simple steps to confirm but nothing should be a huge deal breaker.)
8. Shopkick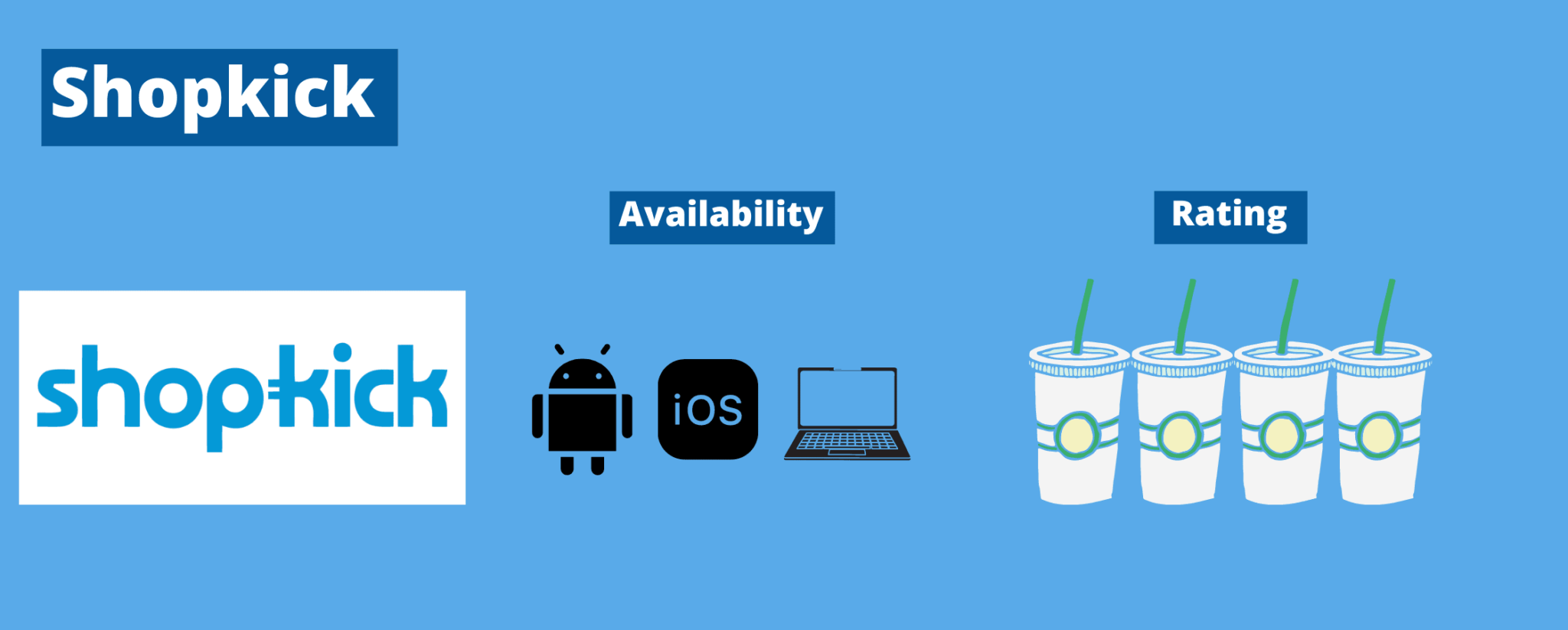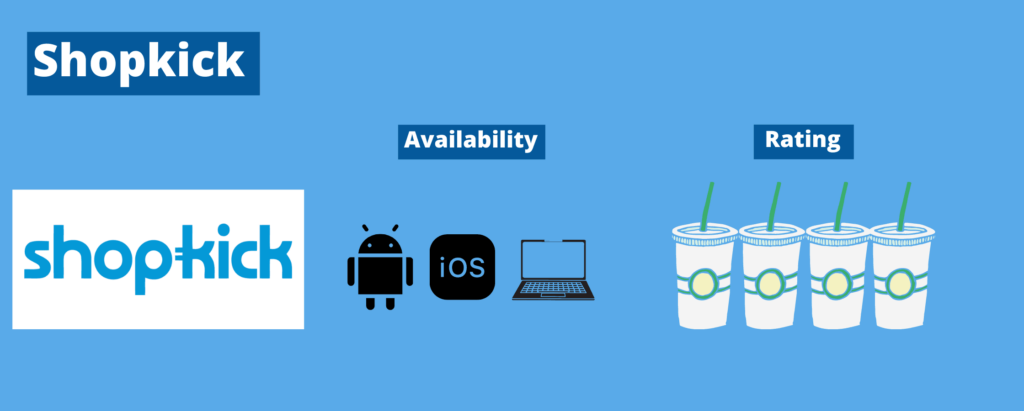 Shopkick is another great app that you can download that gives you the option to do surveys for gift cards. And guess what? Those gift card options include the ability to choose Starbucks! Answering surveys for Starbucks? Yes, please!
Downloading apps are a painless way to get some really great perks. If you have space on your phone and the time to do surveys, you can easily accumulate money that can be turned into a fun Starbucks treat.
9. Groupon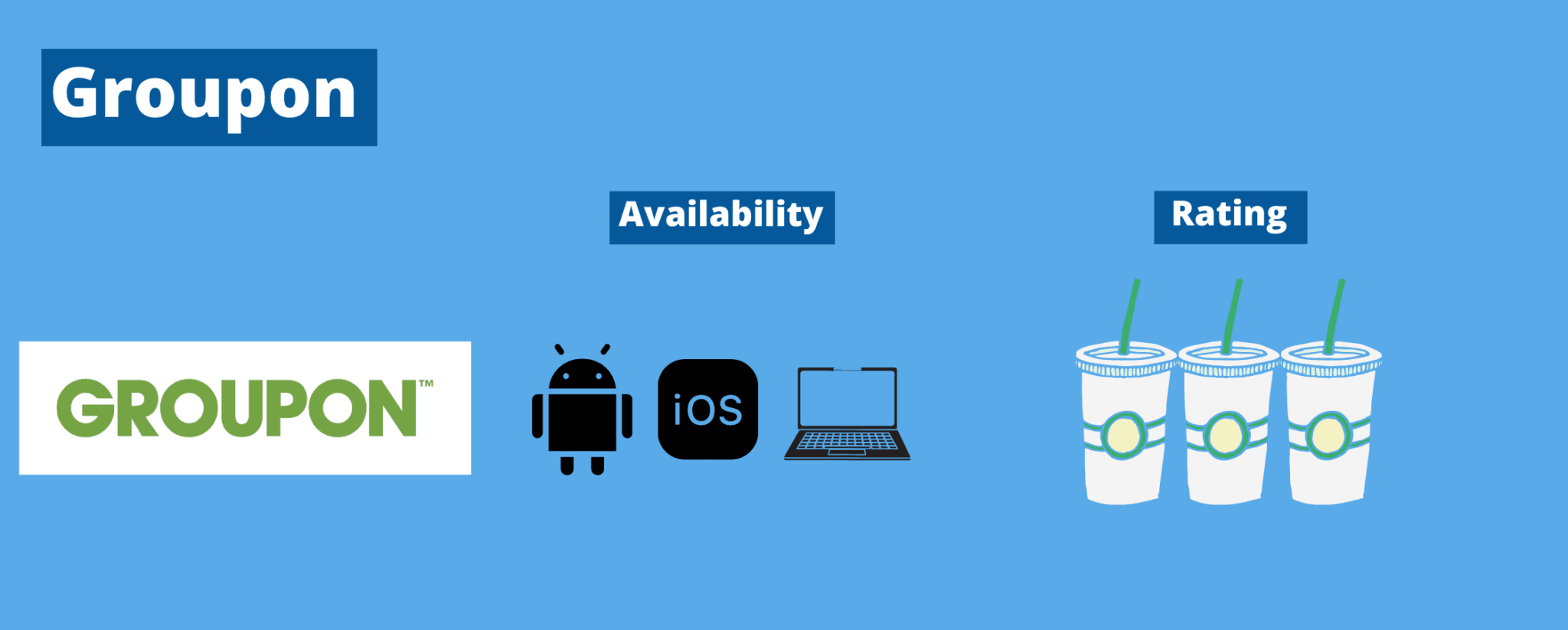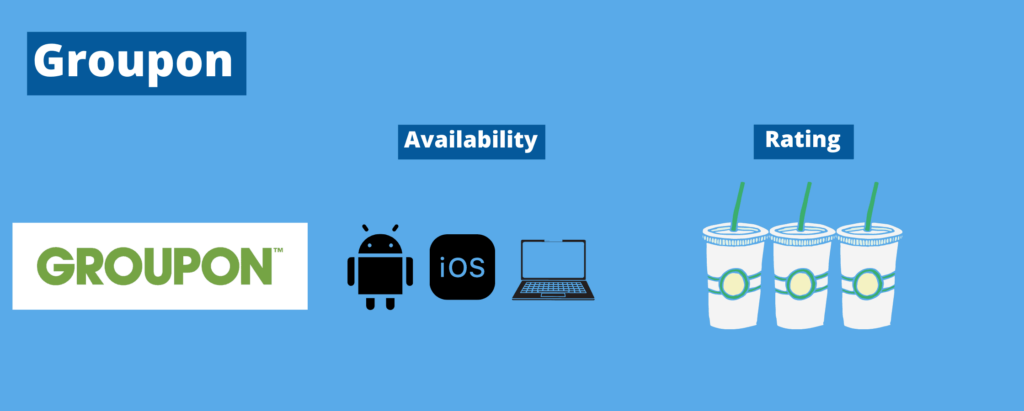 We all know how Groupon works when it comes to deals so it's of no surprise that Groupon is certain to have the ability to get more Starbucks for free than with any other purchase.
You'll have to keep your eye open for these deals on Groupon but there are options out there from time to time where you can get a $10 Starbucks card for $5 which is the equivalent of getting a drink free of charge at Starbucks. There are also times where Groupon has coupons that are free for various drinks and options, too.
10. Starbucks Credit Card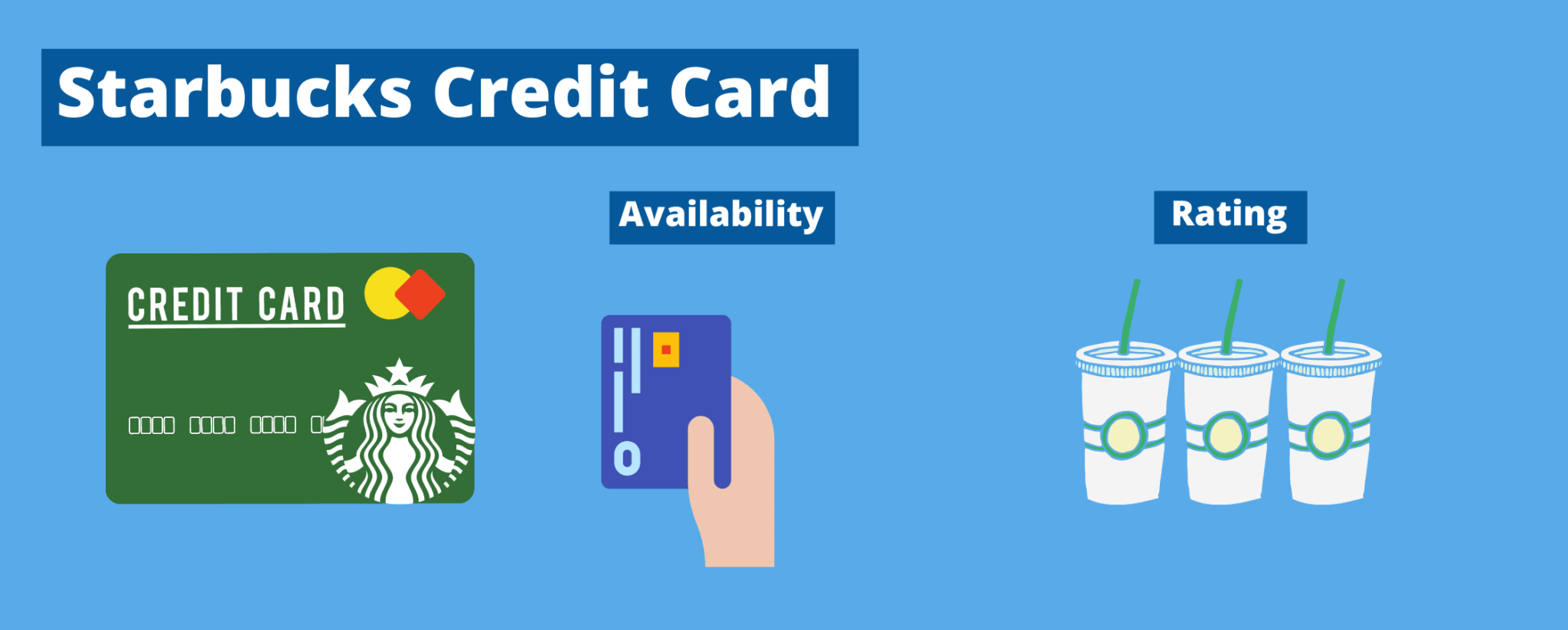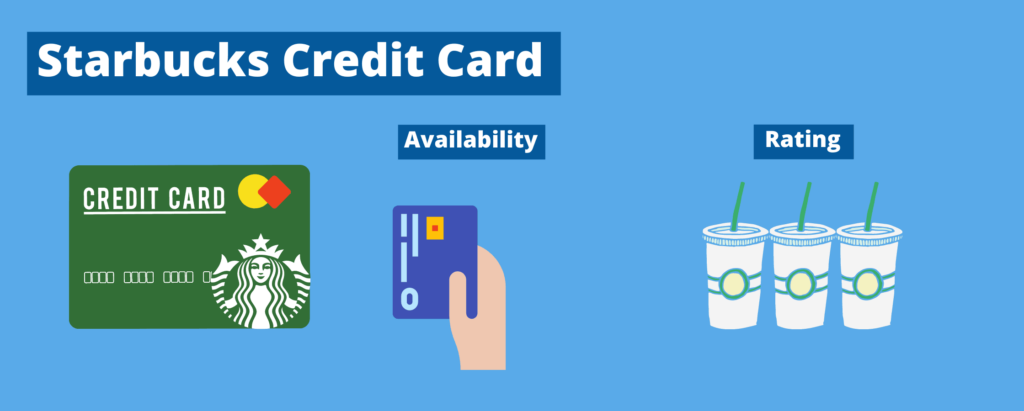 Yes, there's even a Starbucks credit card. Just when you thought that life couldn't get any better, along comes the option to have your very own credit card through Starbucks.
It's a lot like any other credit card so you'll have to be certain that you qualify but when you use it, you'll be racking up perks like free coffee and beverages from day one. Think of it like travel miles that other credit card companies offer but paid in terms of coffee! Depending on how often you use this credit card, you have the potential to earn up to 36 free drinks per year. That's a huge amount of money saved easily.
➡️You'll need a Starbucks Rewards Account before you can start the application.
11. Is It Your Birthday?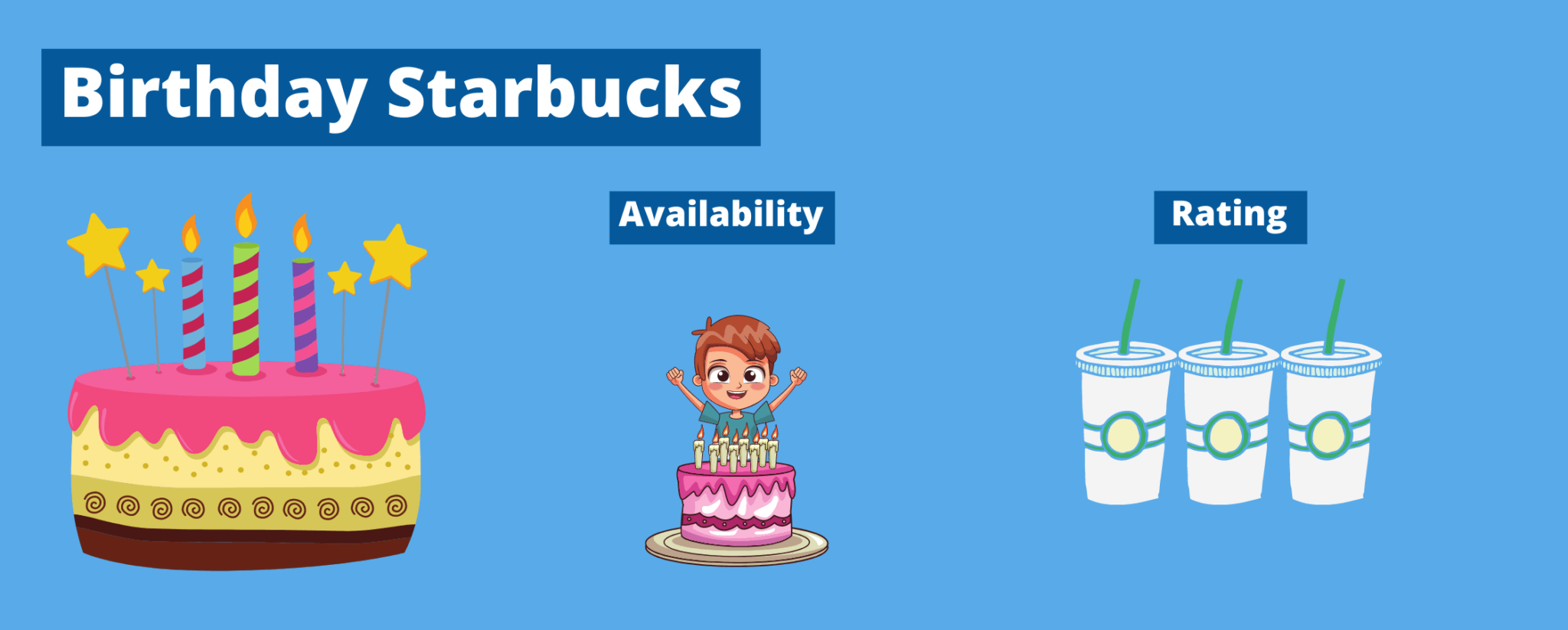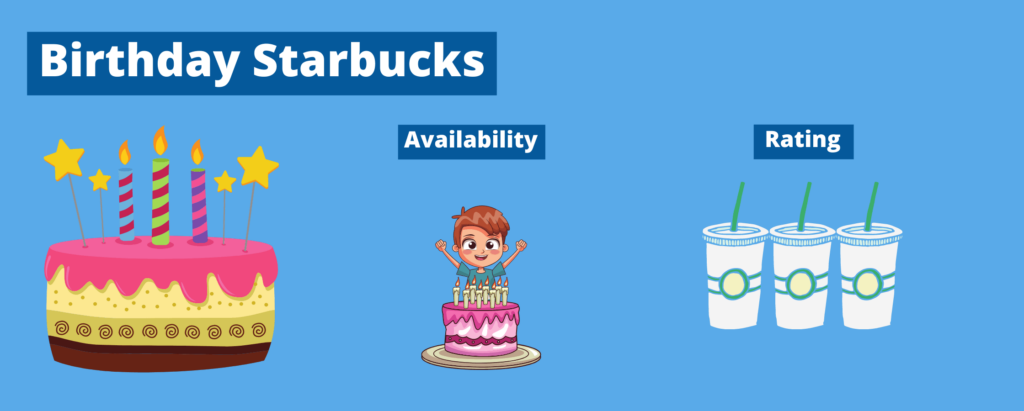 Signing up for an account with Starbucks and telling them when your birthday is just might be the easiest way to score a free drink with minimal effort. If you have a June birthday, you'll get a free Starbucks beverage coupon delivered right to your email. It's literally as simple as that.
And this is one freebie that you can depend on year after year. Every year when your birthday rolls around, you'll have a free drink coupon waiting in your inbox.
(Between you and me – why not sign up everyone in your household for this simple perk? Even if someone isn't a Starbucks fan, their coupon for their birthday can still be used to score a free drink that you can enjoy.)
12. BOGOF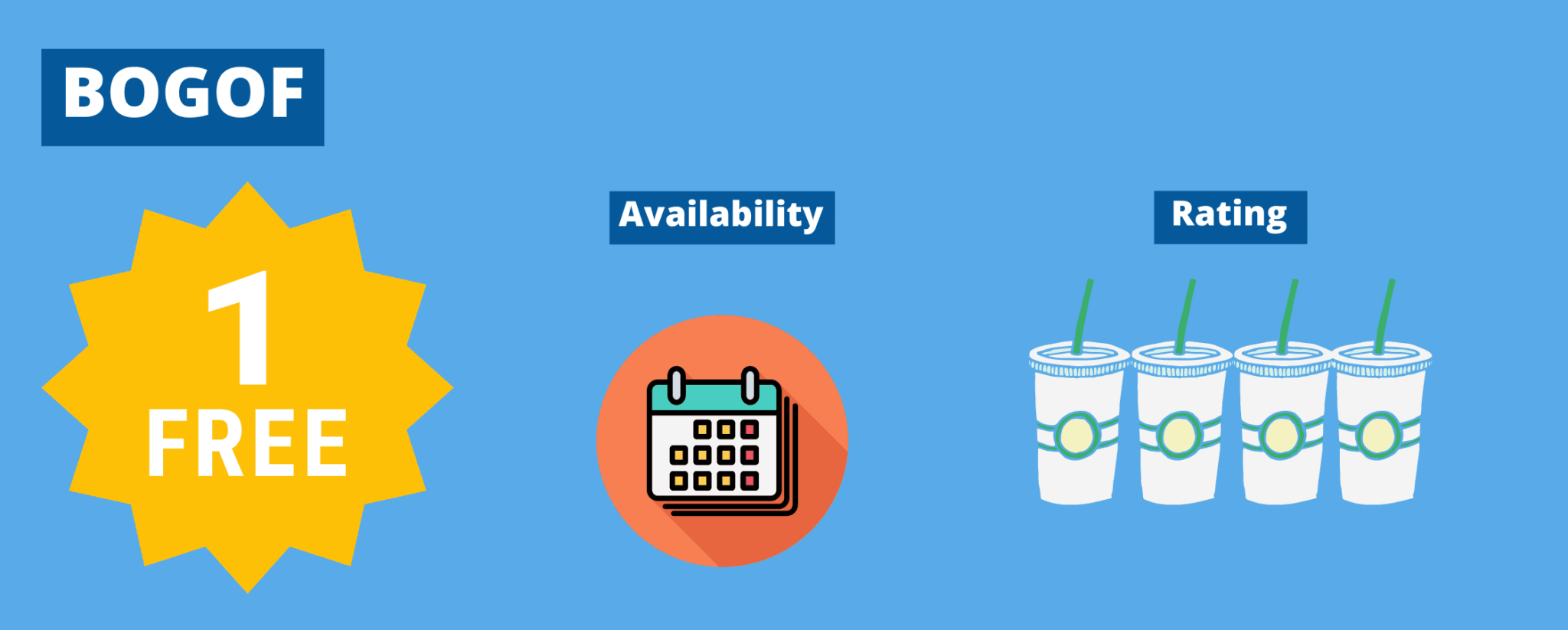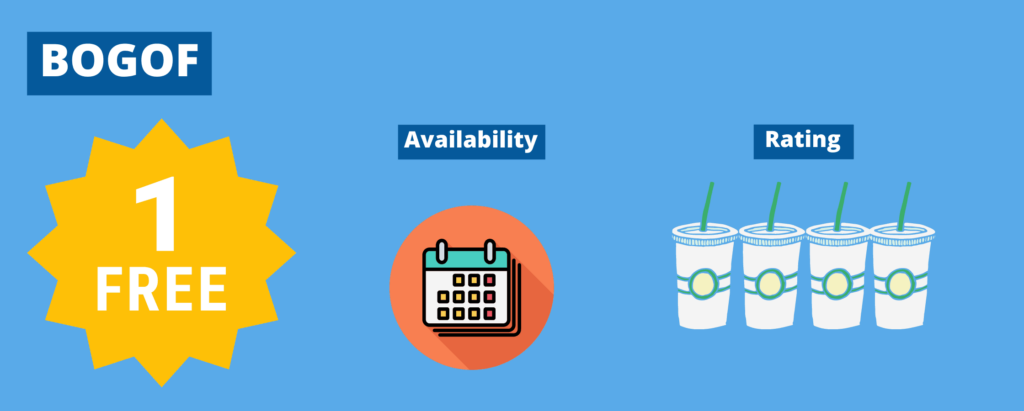 Don't miss out on this deal! There are times when you'll be able to snag the offer for "Buy One, Get One Free" and that is one of the best deals, ever! Treat someone in your family or friends to your freebie or get yourself two drinks to enjoy. These offers pop up throughout the year and are also promoted to those who have signed up for Starbucks online as well.
13. Save The Planet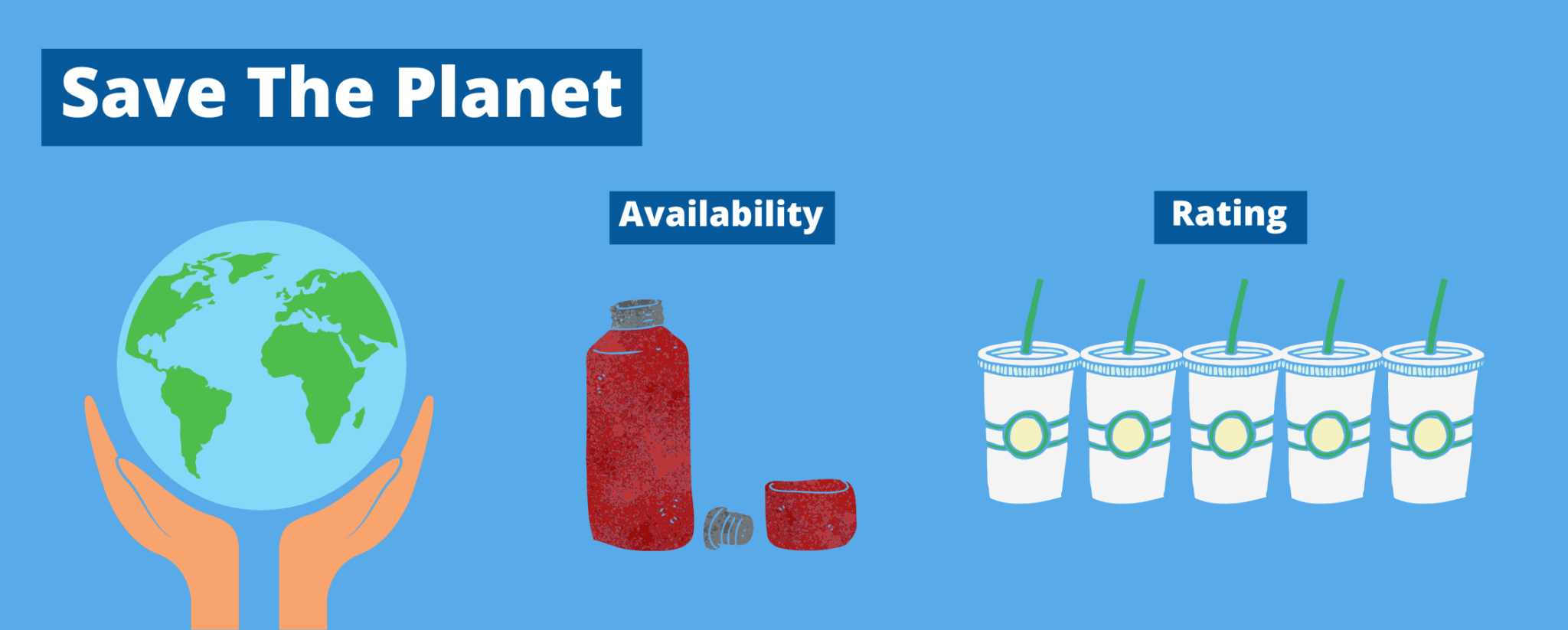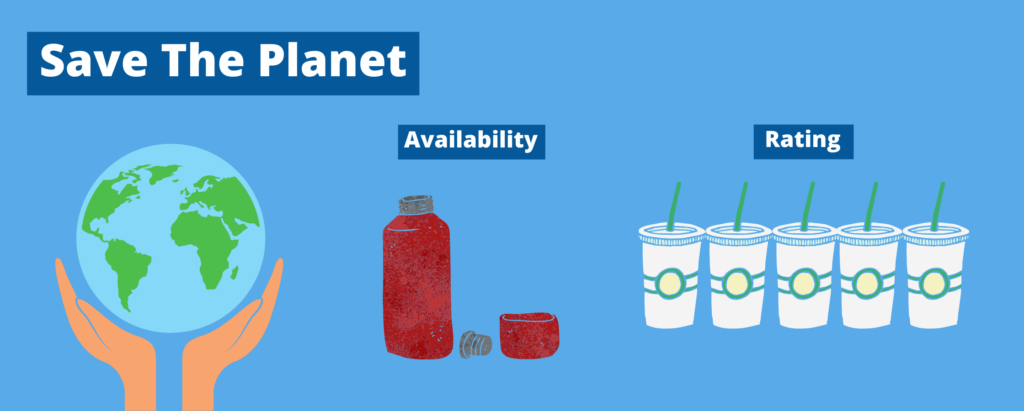 Every little saving adds up. If you want to talk about free coffee, start thinking about all the ways that you can cut down on waste. Starbucks is big on "going green" and every time you bring in your own cup, they'll knock 10 cents off your bill.
That simple discount adds up and after a while, those savings will be just the same as getting a free drink. It might take a bit of time to accumulate, but it will! (and it will accumulate fast if you drink there every single day!)
Starbucks Hacks
People of the world are obsessed with Starbucks. Not only does it seem like they fill those cups full of liquid gold that we continuously crave but everyone wants to know secrets and hacks on how to get more.
Did you know that there is even a "secret" menu at Starbucks where you can order certain drinks that no one else knows about? This is like a superclub that everyone longs to be a part of.
When you're talking about hacks for Starbucks, here are a few more items to keep in mind on how you can save even more money and make your experience at Starbucks that much better.
How to Get Free Refills at Starbucks
Does an endless cup of coffee or beverage from Starbucks seem like a dream to you? Why not make it a reality. When you use your Starbucks card or app to purchase a drink, you can get a free refill on that beverage during that same trip.
This means that you can enjoy your cup of coffee while you're there and then fill it up to have an enjoyable cup of coffee for your drive home, too. That's like getting two drinks for the price of one and it's a great hack to know! Stretching the dollar at Starbucks is important because that 'addictive caffeine habit' can get expensive fast.
Saving Money on Coffee Adds Up
There are actually a few ways that you can save money on coffee at Starbucks. Each location can be different so always be certain to check with the local store in your area.
Buying a drink during their happy hour can be a huge saving! If you don't mind having a bit of caffeine during the middle of the day, treat yourself and your pocketbook to a nice little discount.
Another simple way to save money at Starbucks is to take advantage of their coffee that you can take home and brew yourself. They sell bags of coffee there at the stores that you can buy already ground or full of beans that you can take home and grind as well.
While the price of the bag might be a bit higher than what you find at stores, don't forget that you're paying for Starbucks! This is no ordinary coffee! But when you step back and take a look at how much you're spending on a single cup of coffee during every visit, you'll find that it can be much more affordable to purchase coffee from Starbucks this way.
And last, but not least, buy smaller sizes and just adjust accordingly. You can always look at getting a drink at Starbucks that has a higher caffeine level than what you're used to getting but purchasing it in a smaller size. This will save you money every time you purchase a drink at Starbucks because you're paying for a smaller size of the drink.
How To Get Free Drinks At Starbucks Wrap Up
When it comes to obtaining free drinks at Starbucks, I think you'll find that there are many great options to make this a reality. There are so many people that declare that Starbucks is too expensive to consider but this is just because they don't know all these tips and hacks!
If you're an avid Starbucks fan, why not use some of these perks to your advantage? Buying a Starbucks drink for $4-$7 daily can really add up fast so using any and all discounts possible to help you pay less or score drinks for free is a total bonus.
And I also have to admit that there's just something about sipping away on a free beverage from Starbucks knowing that you didn't save a dime…it just tends to taste a little bit better.
Check out all these ways to score free drinks at Starbucks. If you play your cards right, you can easily get at least one or two drinks for free each and every month! That's a savings of at least $10 which means an average of over $100 saved every single year!
FAQs
How do I get my free drink from Starbucks?
There are a number of ways to get free drinks at Starbucks, including the Starbucks app, rewards program, and credit card. You can also utilize the other methods outlined in this article.
Can Starbucks baristas give free drinks?
Absolutely, they can give you a free drink if you have the relevant points, coupons, or documentation proving you are entitled to a free drink.
What does Starbucks offer for free?
When you are entitled to a free drink at Starbucks you are subject to the terms and conditions of the offer. But you usually have a choice of the entire menu subject to availability.
Can you get free water from Starbucks?
Most Starbucks will offer free water, hot or cold.
Free Drinks At Starbucks