Disclosure: This post may contain affiliate links. If you click on a link I may make a small commission at no extra cost to you. You can read the full disclosure here.
Last Updated on October 23, 2022 by Chris Panteli
Pet-Friendly Airbnb
Did you know that 37% of families travel with their pets? And half of all pet owners plan on taking their pets away with them on vacation this year.
There is a massive market for pet-friendly vacation rentals, and many Airbnb owners are missing out.
It's no secret that running a pet-friendly Airbnb is more work, but is it worth it for the added income?
In this post, we'll look at the pros and cons of running an Airbnb for pets and how you can make it successful.
Thinking about getting started with Airbnb but not sure if it's worth it? You need to read our full guide on how to rent out your house on Airbnb.
Why Make Your Airbnb Pet Friendly?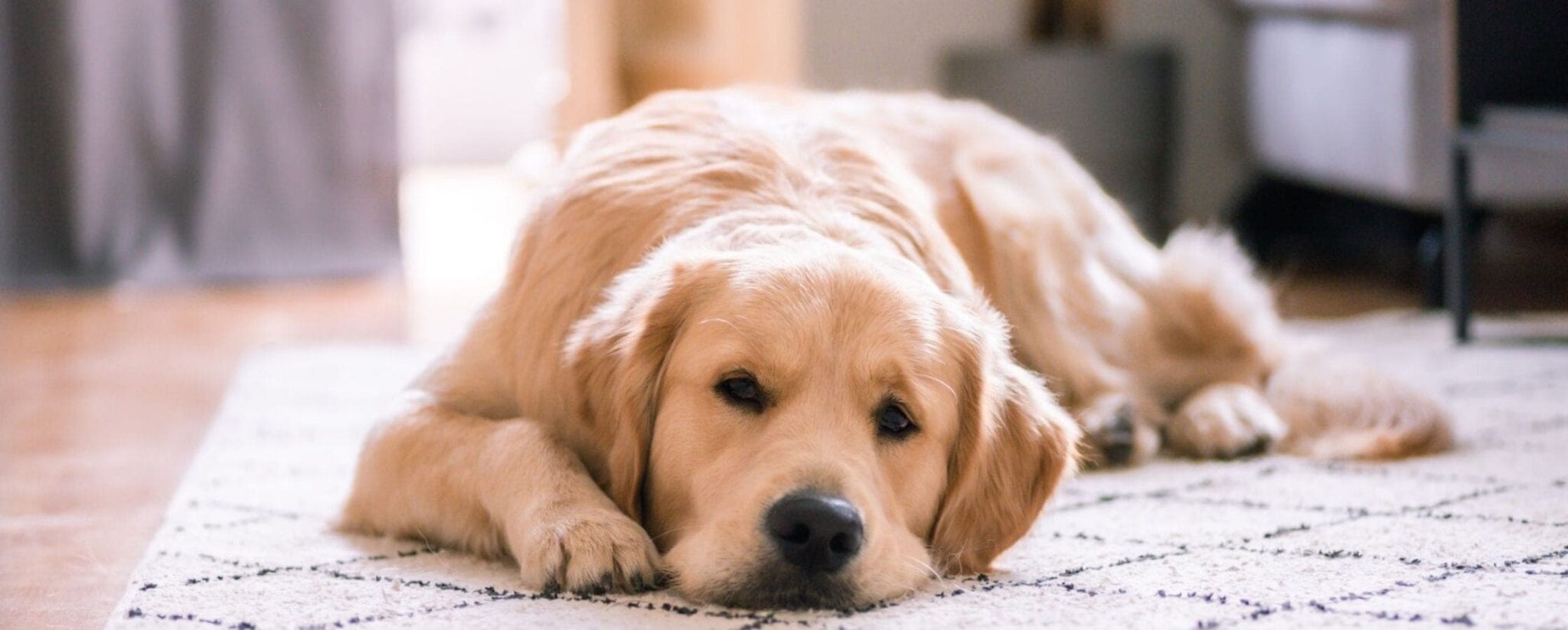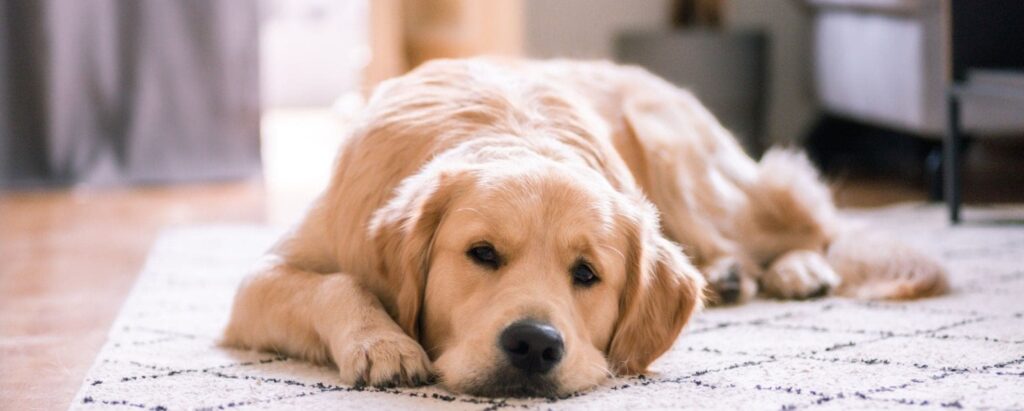 Over the last ten years, there has been an almost 20% increase in people traveling with pets. It's a lucrative sector of the vacation market to tap into and comes with some benefits.
Larger market
As an Airbnb host, you'll appear to a wider audience with a pet-friendly rental. As long as your Airbnb looks clean and well-presented, people without pets will still want to stay. So, you've added an additional section of the market by allowing four-legged friends to stay too.
This means you'll increase your chances of having a fully booked rental calendar.
Higher nightly rate
Pet owners expect to pay more to bring their pets on holiday with them. You can charge a higher nightly fee to cover the additional costs of cleaning, etc. This boost in your nightly rate also means you can improve and sustain rental revenue growth more easily.
Better guest experience
Your guests have a better experience when they can bring their pets along. No matter how lovely your rental is, the trip won't be the same if they're worried about their dog in a boarding kennel.
Guests will make special memories with their pets alongside them. This gives them a great impression of your pet-friendly rental and will lead to more positive reviews.
Beat the competition
It's no secret that having a pet-friendly Airbnb requires more work, which is why many rentals don't allow pets at all. By providing a pet-friendly place to stay in your area, you can beat your competition and stand out in the listings.
Things To Consider When Making Your Airbnb Pet Friendly
Before you switch to pet-friendly on your Airbnb listing, there are a few things to consider.
If you're renting out an apartment, check the rules of your building to make sure pets are allowed in. 
Ensure any outdoor spaces you offer are pet-safe so dogs can't escape. 
Think about updating your house rules to protect against damage. 
Work out the additional cleaning costs so you can charge an Airbnb pet fee.
Decide how many pets you're going to allow. This will depend on the size of your Airbnb – you don't want someone turning up with 12 dogs to a one-bed apartment.
How to Make your Airbnb Pet Friendly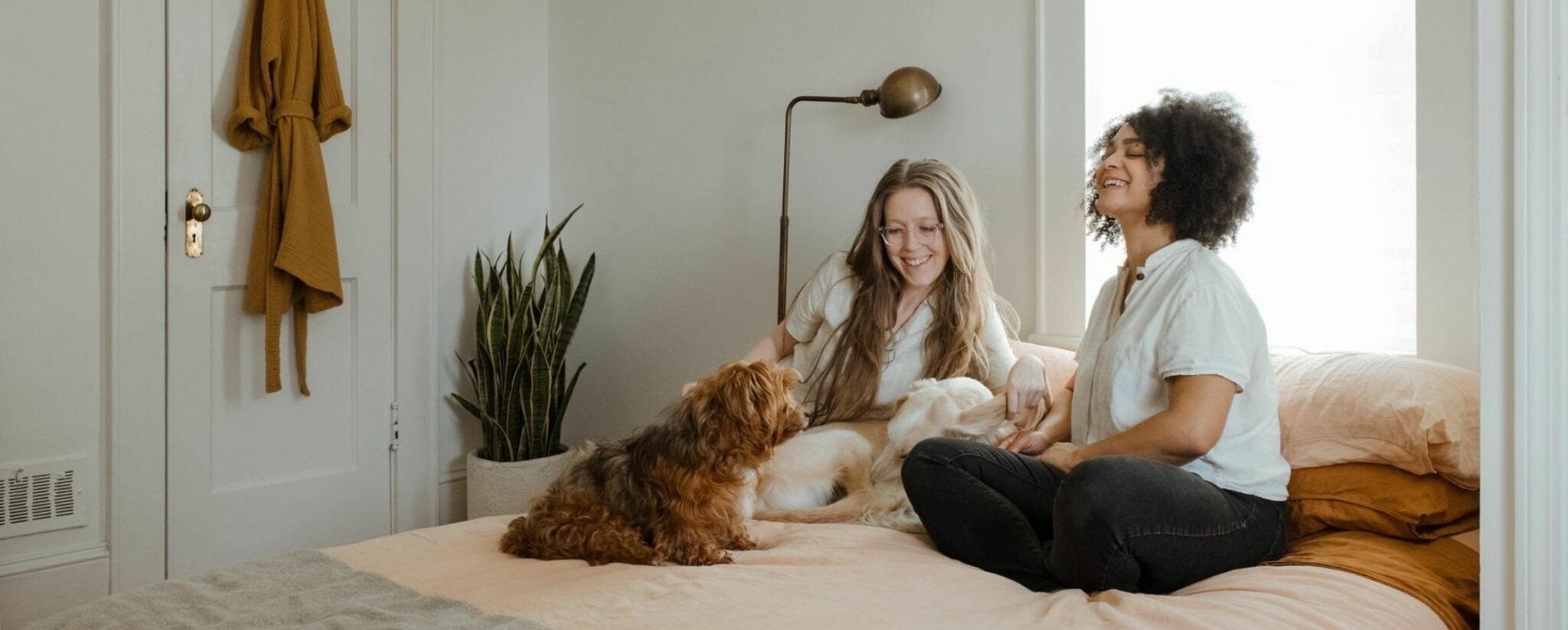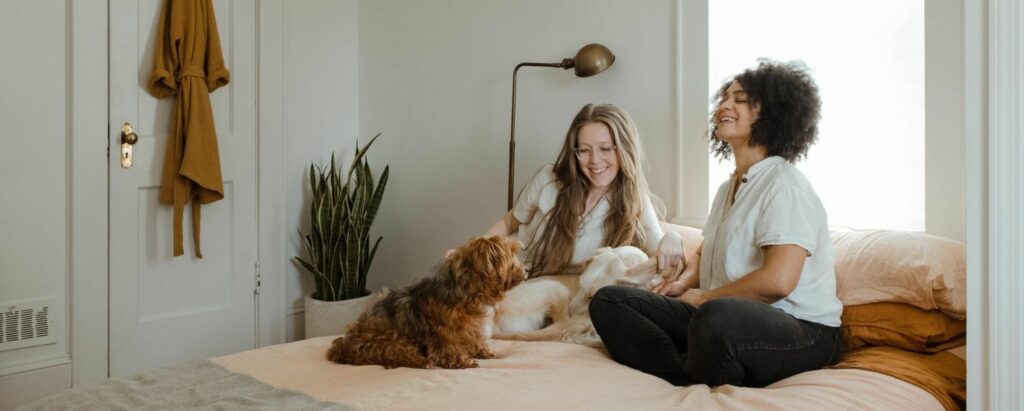 There are a few things you can do to make sure your Airbnb is dog friendly and still functional as a business.
Charge an additional pet fee
Many hosts who own a pet-friendly Airbnb charge a pet fee (which they incorporate into their nightly rate). This won't scare guests off – those with pets are used to paying more to travel with their animals.
The additional fee should cover ongoing maintenance, restocking extra supplies, cleaning, and washing.
No matter how clean someone's pet is, you'll spend more time and money on cleaning to get rid of pet hair between stays. Remember, just because your Airbnb is pet-friendly doesn't mean guests expect it to be dirty.
Cleaning fee
If you want to keep your nightly rate competitive, you might decide to include a higher cleaning fee while keeping the nightly rate lower. This will cover the extra cost of hiring a cleaning team to professionally clean your rental.
This means potential guests without pets won't be put off by a higher nightly rate, but you're still covering the additional cost involved in hosting pets.
This cleaning fee should include deep cleaning, restocking, washing linen, and general maintenance.
If you're unsure how much to charge for your cleaning or nightly fee, take a look at your competition in the area to get an idea. You can always adjust the fees once you begin receiving guests and have actual figures to work with.
Tips to Prepare a Vacation Home for Pets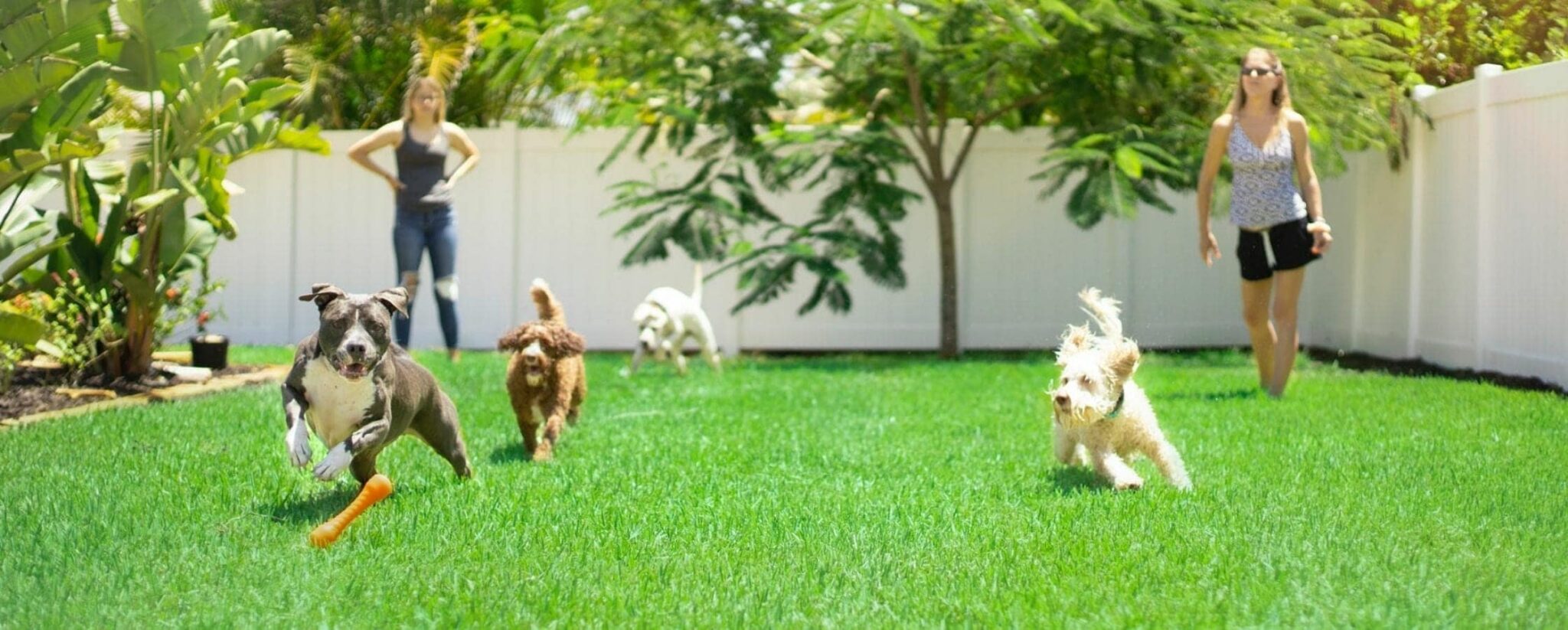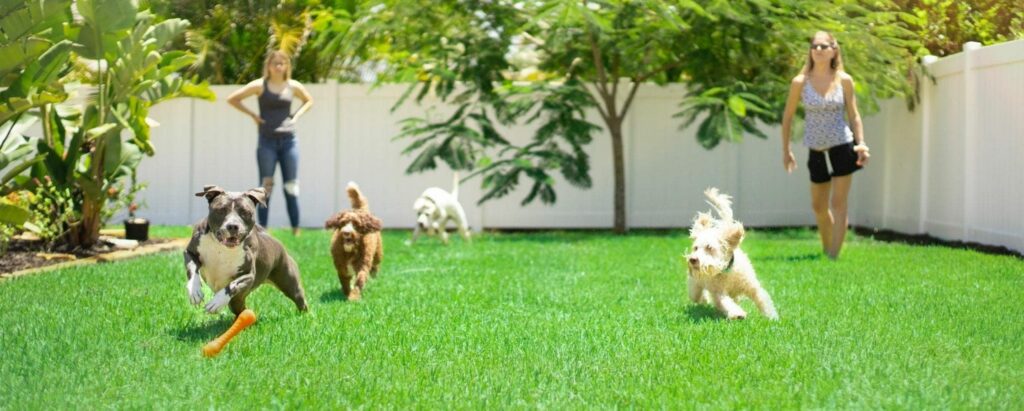 People with pets do expect certain amenities when visiting an Airbnb where pets are allowed. Here are some ways you can impress your guests and give them a great experience.
Pet-proof your rental
Guests don't want to worry about their pets while they're staying with you, so take some time to pet-proof your rental:
Install gates to restricted areas (such as upstairs).
Make sure bins have lids to avoid dogs eating trash.
Don't include any plants that are toxic to animals.
Avoid using harsh detergents or chemicals that can cause irritation to pets.
Ensure outdoor areas are secure. 
Lock away outdoor bins to avoid digging. 
Install dog or cat flaps to secure outdoor space. 
If you have your own pets, it's easy enough to know how to pet-proof a rental. If not, ask a friend or family member with pets to come and take a look to make sure you're ready for your furry friend to arrive.
Choose pet-friendly fabrics
Microfiber and canvas materials are much more resilient to stains and scratches. On the other hand, leather will get destroyed very quickly. If you do have nice furniture you don't want to be marked or scratched, use slipcovers that can easily be removed and washed after each stay.
Install easy-to-clean surfaces
Carpets can be a nightmare when you have pets staying since they absorb odors and trap hair. If you can, install hard flooring throughout your Airbnb rental before welcoming pets. This is much easier to clean and is more hygienic.
Provide extra linen and sheets for emergencies
No matter how well house-trained a pet is, accidents happen. In fact, even house-trained dogs can have accidents in unfamiliar surroundings. Make sure you have a supply of fresh linen and furniture covers in case an accident happens.
Make sure to give clear instructions in your house rules about what to do with soiled linen or other sheets so guests know what to do.
Provide pet friendly Airbnb amenities
There are a few amenities you can provide for a bonus that guests will love. Some examples of pet supplies include:
Food and water bowls
Litter trays for cats
A scoop or bags for dog mess
A small jar of dog or cat treats
A dog or cat toy
A cat or dog bed
If you don't provide amenities for pets, make sure to tell guests what they need to bring so they're not caught short.
Are Pets Allowed in Your Airbnb?
Whether or not you make your Airbnb dog friendly is a personal choice. Some people love animals and are happy to host them, whereas others don't want the added cost of cleaning and maintenance.
It's important to weigh up the pros and cons and figure out if there is a need for a dog-friendly Airbnb in your area. If there is, it's a lucrative slice of the market that can help you book up your vacation rental much more quickly.
If you're looking for a way to make money and live free without the hassle of pets, have you considered house hacking? Check out our house hacking guide to learn more.
Pet-Friendly Airbnb