Disclosure: This post may contain affiliate links. If you click on a link I may make a small commission at no extra cost to you. You can read the full disclosure here.
Last Updated on February 5, 2023 by Chris Panteli
Side Hustles For Women
Side hustles are an excellent way many women choose to supplement their income. Extra money can be used towards bills, to boost savings, or for that dream vacation, you've always wanted!
Increasing amounts of women are starting side hustles not just to make ends meet, but also to achieve financial independence.
Extra cash sounds sweet, right? Most women already work at least one day job, perhaps more in some cases. This might put you off starting a side hustle, but I have good news. There are many side hustles you can do that will fit perfectly around any schedule.
Why not put your skillset to good use and start bringing in some much-needed extra cash!
Are Side Hustles Worth It?
Side hustles are totally worth it. At first, you may need to invest some time and money, but once you get your side hustle established the extra income makes it all worthwhile.
Paying bills on time, building savings, and clearing debts are all great uses for extra money.
You may have dreams of leaving the 9-5 behind and being your own boss. A successful side hustle is a perfect springboard to starting the life you want.
33 Lucrative Side Hustles For Women
These 33 lucrative side hustles for women contain ideas that are suitable for every situation.
You can find ways to earn both online and offline. Some ideas will be great for a supplemental part-time job. Others can be big earners if you are looking for a full-time income to eventually replace your current job(s).
When deciding which side hustle(s) are best for you, consider this. How much time and money will you need to get your side hustle off the ground. Many can be started for free or low-cost, but others may need investment before you see a decent income.
Some of these side hustles can turn into six-figure incomes. If that's what you're looking to achieve in the long-term, then give careful thought to your current skills. Although you could learn something new, by choosing a side hustle that you can already do, you can start earning faster!
Online Side Hustles For Women
First, let's cover the best online side hustles for women. Most of these can be started for free!
1. Freelancing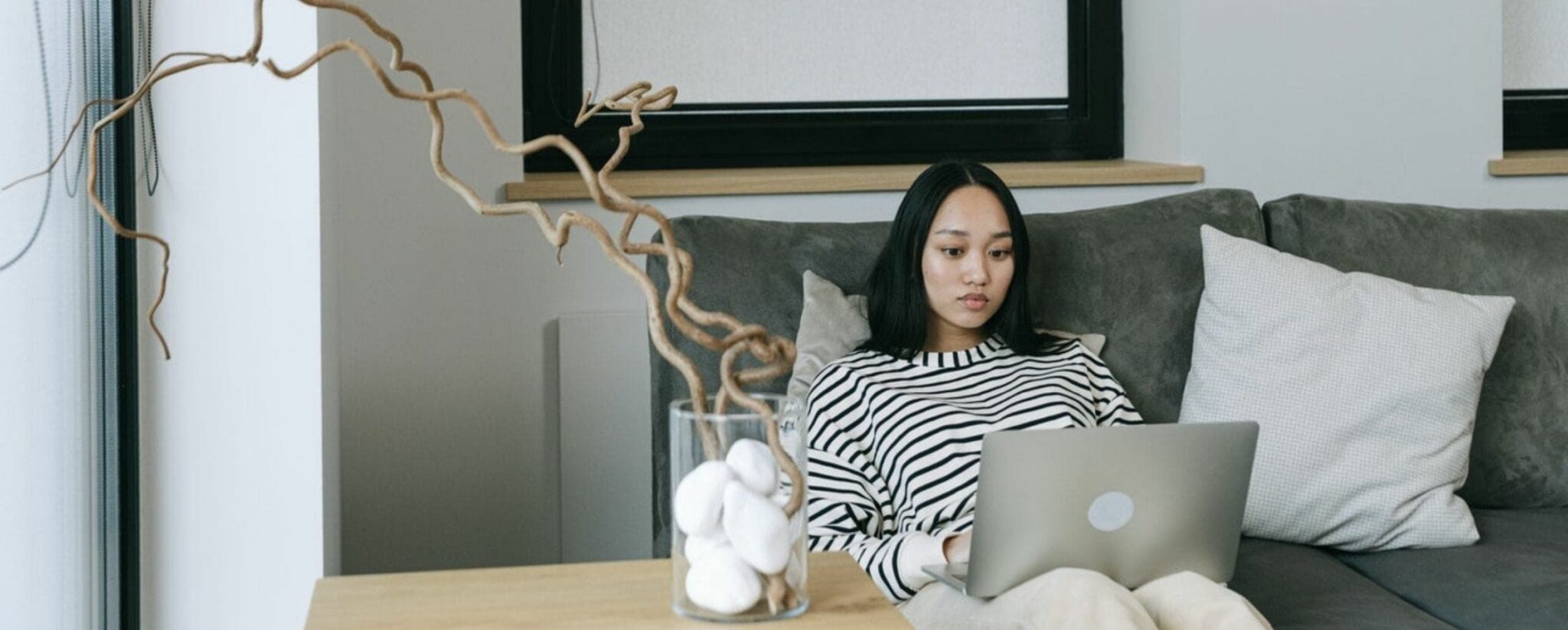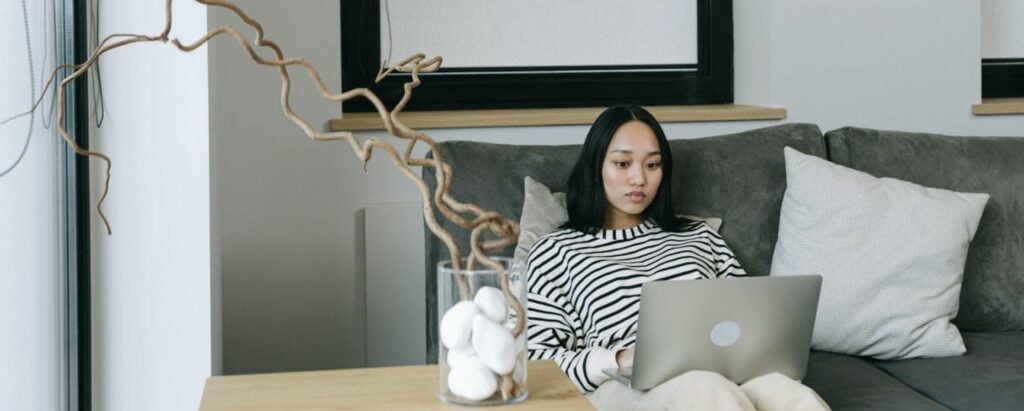 Did you know there are an estimated 59 million freelancers in the US alone? Amazing, right?
Does that mean you shouldn't freelance? Not at all. Although there is lots of competition, if your skills are in demand, you can earn a living as a freelancer.
Freelancing is a great side hustle for women because you can work flexibly (great if you have kids), there is no limit to how much you could earn, and you are your own boss!
Pretty much every skill can be turned into a freelance career. Popular ways to earn as a freelancer include:
Freelance writing
Social media management
Web design
Graphic design
Video editor
These are just a few suggestions, there are thousands of other ways you could earn!
To find work as a freelancer you can try a couple of routes.
First, you can join dedicated freelancer platforms that connect freelancers with businesses. Fiverr and Upwork are two of the best known.
If you have a niche skill, then search online for a platform catering to your specific skillset. This may have the added benefit of higher-paying work! For example, a graphic designer can get work on Fiverr, but can also join platforms like Dribbble that specialize in connecting designers with clients.
Second, you can source clients directly. To do this you can build your own website and advertise your services. Alternatively, job boards like Flex Jobs are great sources of finding freelance work.
2. Blogging
Blogging is a perfect side hustle for women because it's one way of building a passive income. Any side hustle that allows you to earn passively is fantastic, especially for any women that are working other jobs at the same time.
Start Your Own Blog
It's a great way to make money online and to win back your financial freedom. It's not easy, but then again, nothing good in life is! If you put in the work it can be extremely rewarding. So make sure you start your blog the right way, self-hosted, and on Siteground!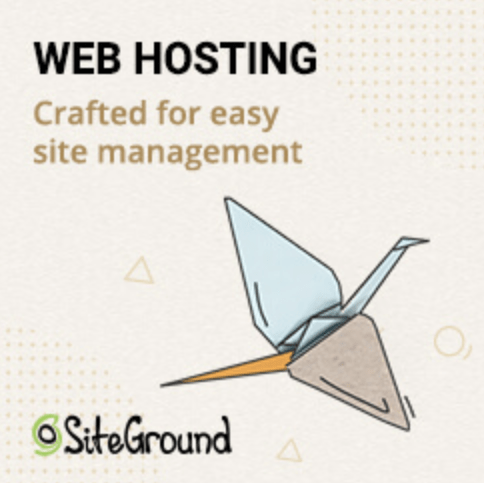 Lots of bloggers earn a consistent income from their blogs. Some bloggers, like Arianna Huffington, achieve legendary success. In 2005, Arianna created the Huffington Post (now known as the HuffPost) which just six years later sold for a whopping $315 million! Not bad, right?
How do blog posts make money?
The first step is to write about a topic and start getting traffic. Once you've got regular readers, you can monetize your site.
Blogs can be monetized in a few different ways such as:
Joining Google Adsense
Affiliate marketing
Selling products (physical or digital)
Sponsored posts
Joining the Amazon affiliate program is one option for bloggers. Every time your affiliate link is used to make a purchase you get paid a commission!
Now you understand the possibilities you just need to decide what your blog post will be about.
One tip when choosing a niche is to pick something you are passionate about. You will need to post regular content written to a high standard. That's much easier to do when it's a topic you love!
Here are some great topics you can blog about:
Food
Parenting
Personal finance
Fitness
Fashion
Beauty
You must be patient when starting a blog as it can take months before you earn any money. However, the rewards are worth it if you work hard.
3. Transcription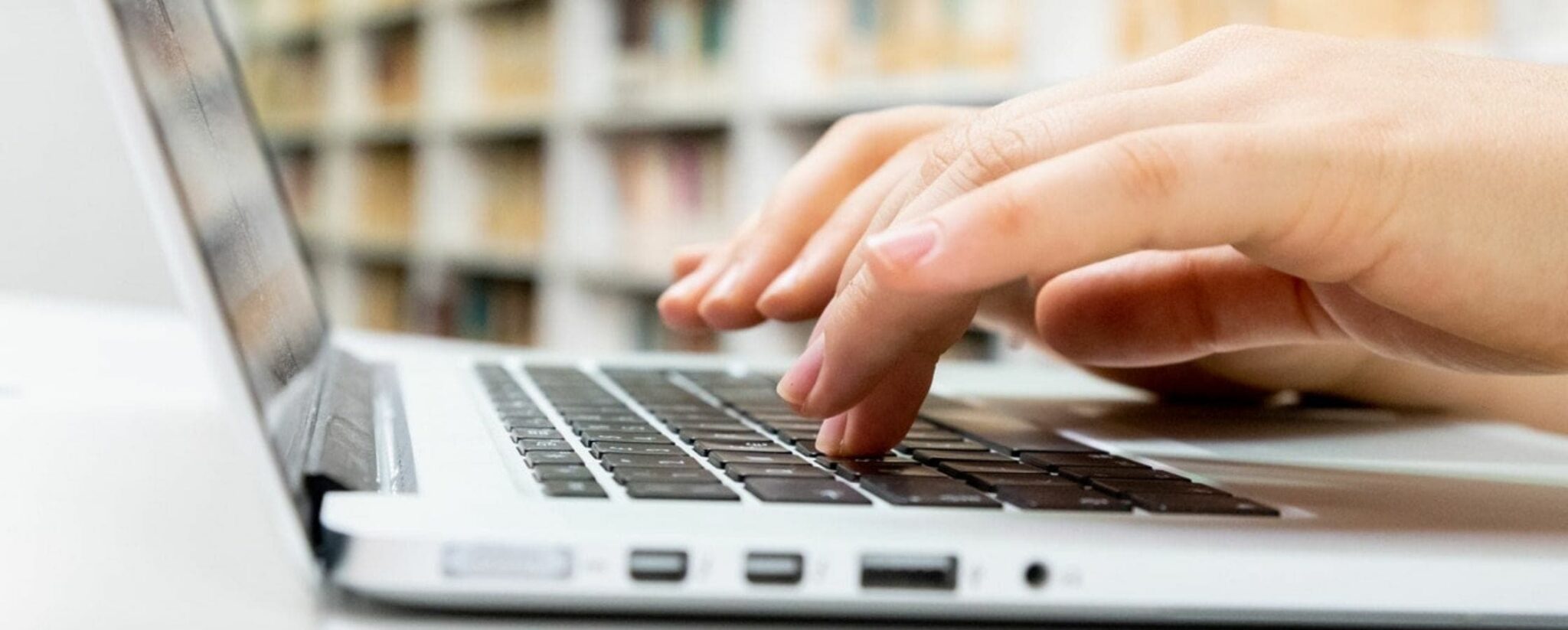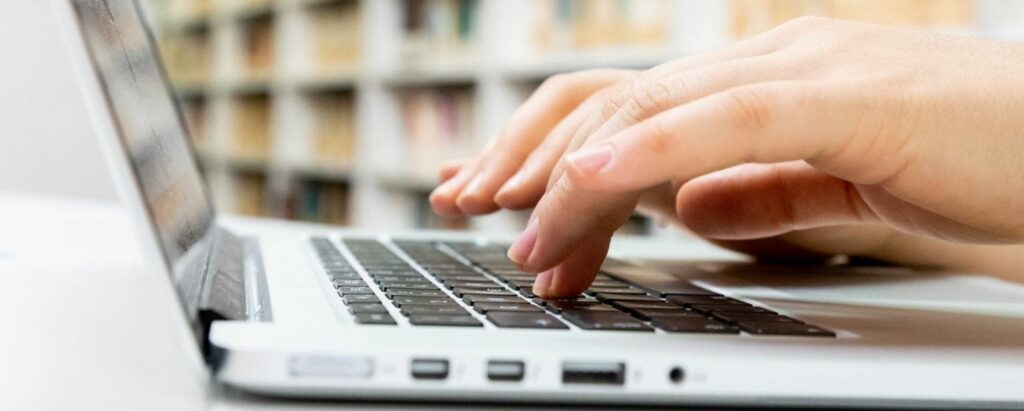 Online transcription jobs are an excellent side hustle idea for women with strong typing skills.
As an online transcriptionist, you are compensated for converting audio files into typed documents.
The
Transcribe Anywhere

Course Will Teach You Everything You Need To Know…

✅ Build successful businesses
✅ Affordable, all-inclusive education and lifetime support
✅ Multimedia, self-paced course
✅ General transcriptionist can earn $45,000+ per year
✅ FREE MINI-COURSE
Transcription is one of the best side hustles for women that can type quickly and have a keen eye for detail.
You can provide general transcription services or focus on legal or medical transcription.
4. Tutoring
Online tutoring is a versatile side hustle job for women. That's because there are so many things you can teach! Depending on the subject you want to teach you may not even need experience or a degree.
Examples of subjects you can teach online are:
Speaking English to foreign language students
Yoga or dance
Basic life skills i.e cooking or sewing
Music
School subjects like Math, English, or Science
You can teach any topic that you are an expert in.
Outschool is one platform that is great for anyone wanting to earn teaching. A degree and experience aren't needed. Provided you are passionate about your subject, knowledgeable, and pass a background check, you can start working as an online tutor!
5. Virtual Assistant
Small business owners often need administrative help, but can't afford a full-time employee. Over recent years this need has created an opportunity for many women to start their own lucrative businesses as virtual assistants.
Virtual assistants perform a vital role in helping small business owners meet their business needs. Working from home as a professional organizer your duties may involve:
Calendar management
General admin tasks
Social media management
Data entry
Replying to emails
Answering calls
Indeed reports that in the US the average virtual assistant earns $20.95 an hour. At that rate working, 20 hours a week would earn you $419. That's $21,788 per year! Not bad for a job that doesn't require qualifications or experience.
Don't forget that as you gain experience you can charge a higher rate. And you can even provide services for social media management as well; including Pinterest.
Become A

Pinterest VA

Today
Learn a proven step-by-step process for building a lifestyle business that lets you work when and where you want, doing something you love.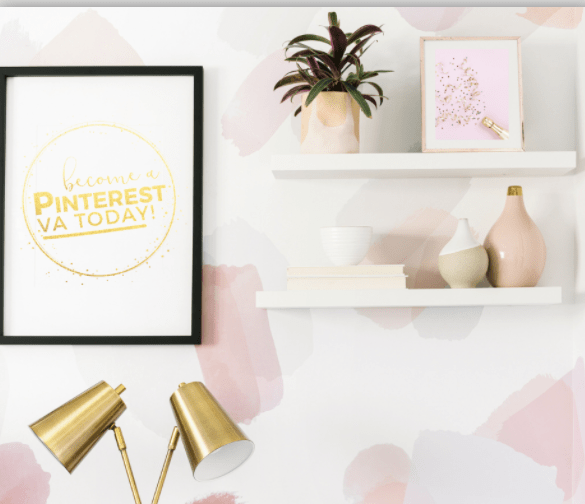 Upwork, and Fiverr are great places to start finding virtual assistant jobs.
6. Sell Handcrafted Items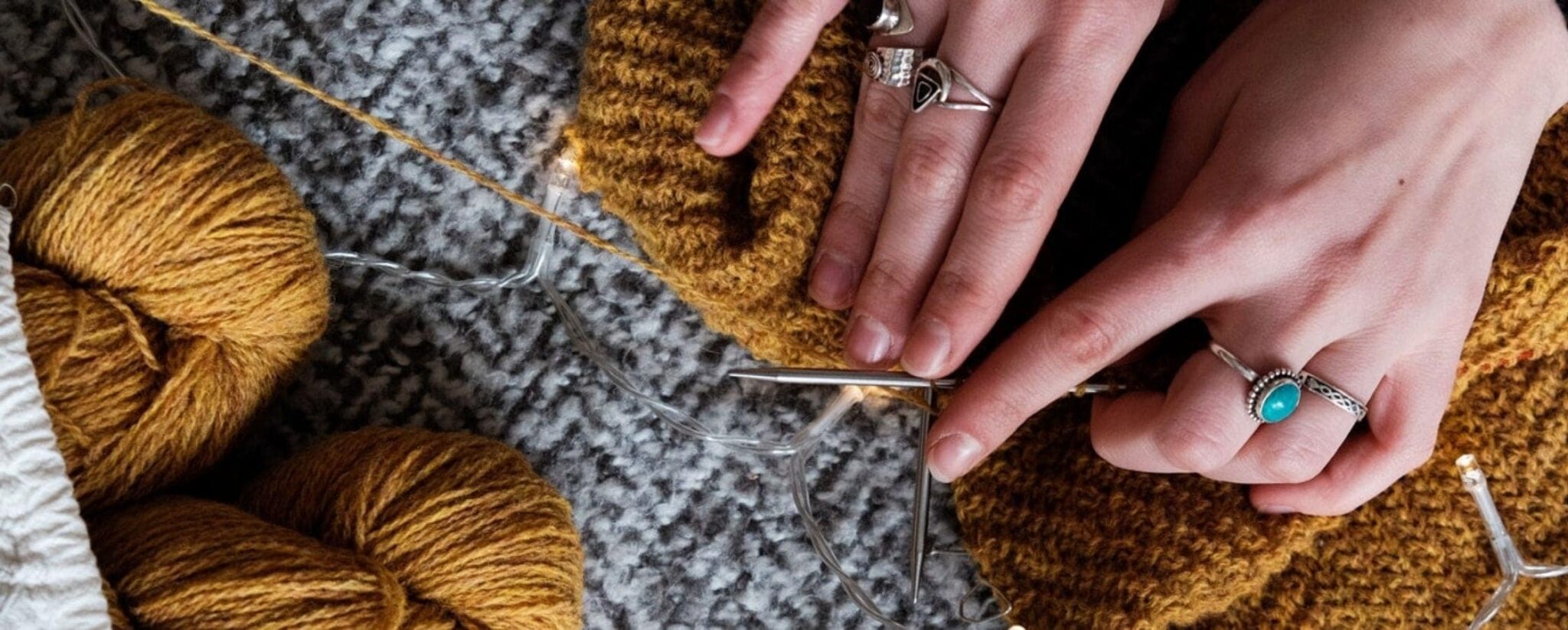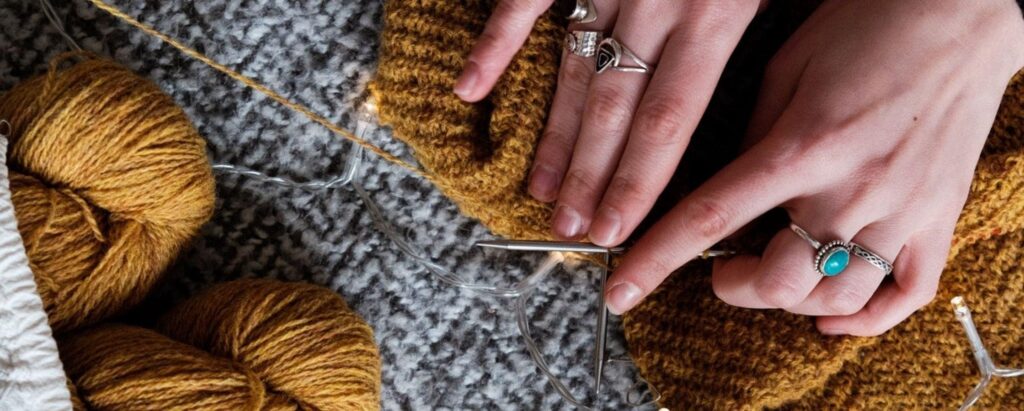 Do you enjoy crafting? If you have a hobby, such as making jewelry, you can sell your creations in your very own Etsy shop. Etsy is a community of crafters and small business owners that reaches a global marketplace.
Selling on Etsy allows you complete freedom to work on projects when you have the time. You probably aren't mass-producing pieces which means you only need to work when an order is received.
Create a Digital Etsy Empire!
Learn exactly how to design digital products (without Photoshop), list products on Etsy, get traffic to your Etsy shop, and grow a real revenue-generating business…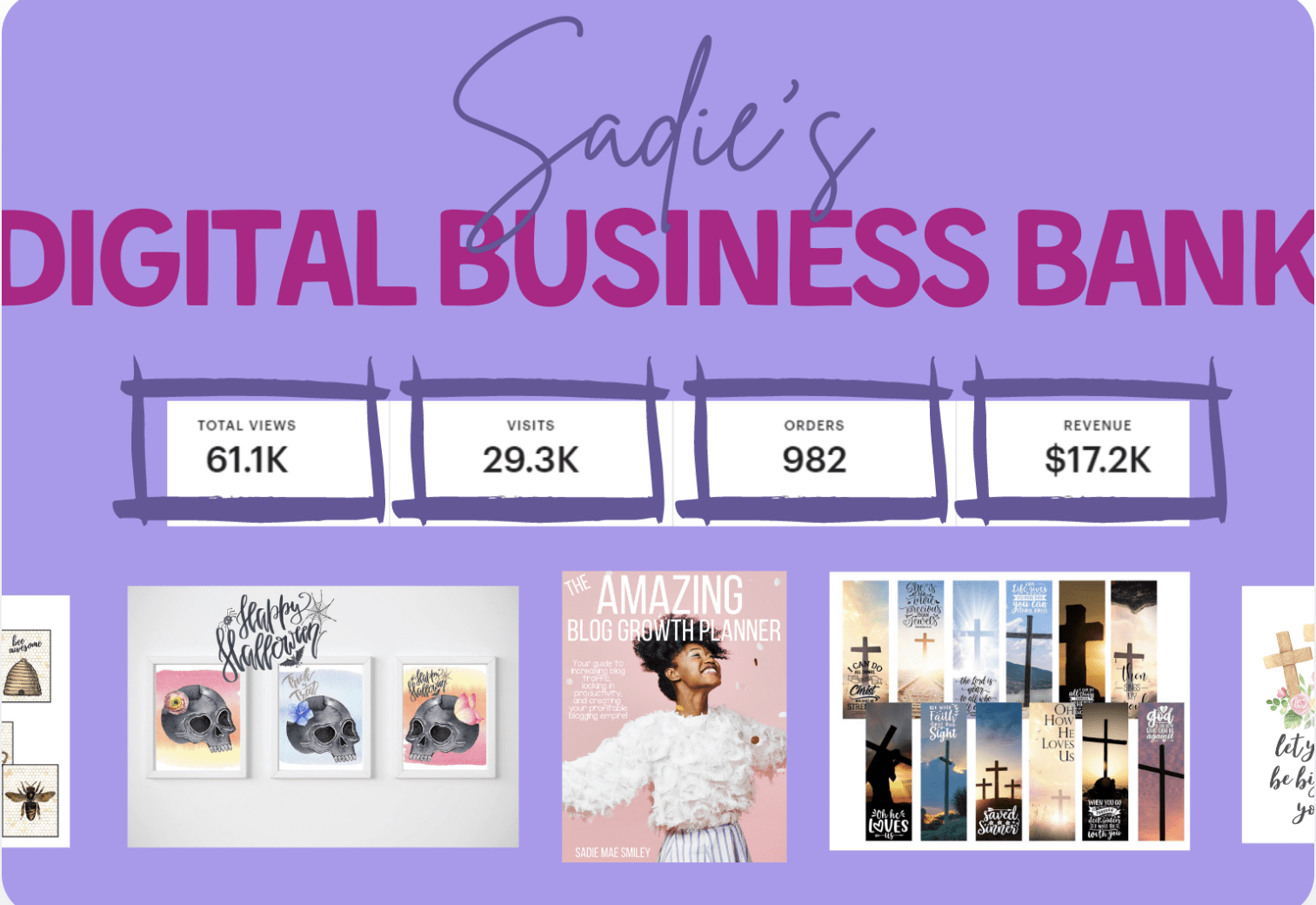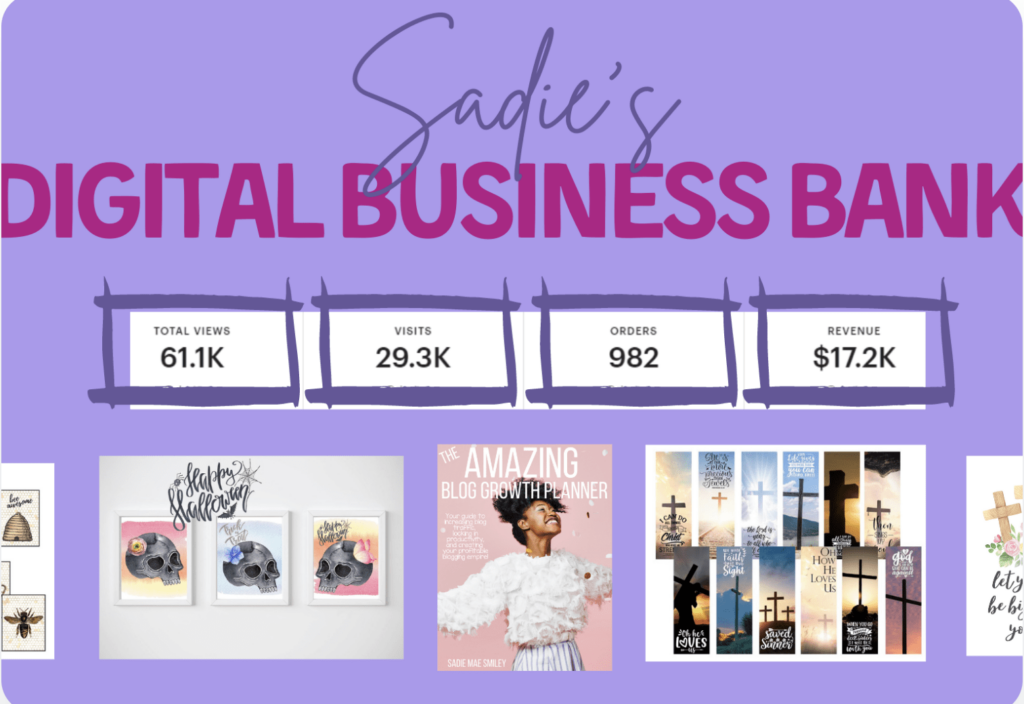 Etsy isn't the only way to make money from your handcrafted items. Facebook Marketplace, Craigslist, and eBay are other potential ways to sell online. Getting a stall at a local craft fair is another excellent way to make money from your creations.
7. Survey & Reward Sites
Survey and reward sites are one of the oldest ways to make money online. These sites pay you for completing quick tasks and answering simple online surveys.
Tasks may include playing games, completing sign-up offers, and watching videos. Some also pay cashback for shopping online.
Once you've reached the payout threshold you can claim your cash! This may be paid as cash via PayPal, check, or direct deposit. Another common payout method is in the form of gift cards for big-name retailers including Amazon, Walmart, and Target.
Get $5 For FREE Right Now
Signup to the greatest rewards platform on the internet and earn a $5 welcome bonus…
Earn more with cashback on all your purchases, watching videos, playing games, and taking surveys. Some users can make an extra $200+ per month!!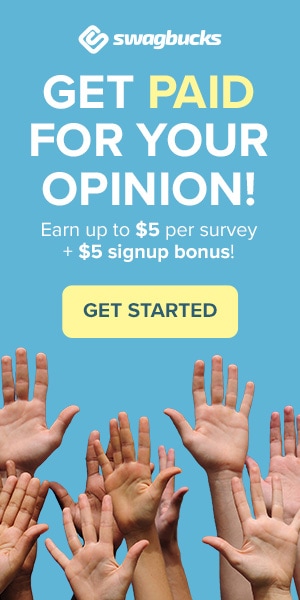 Here are a few top survey and reward sites to get you started:
You won't get rich from these sites, but they are a great way to make a little extra money online every month.
Recommended:
8. Start A YouTube Channel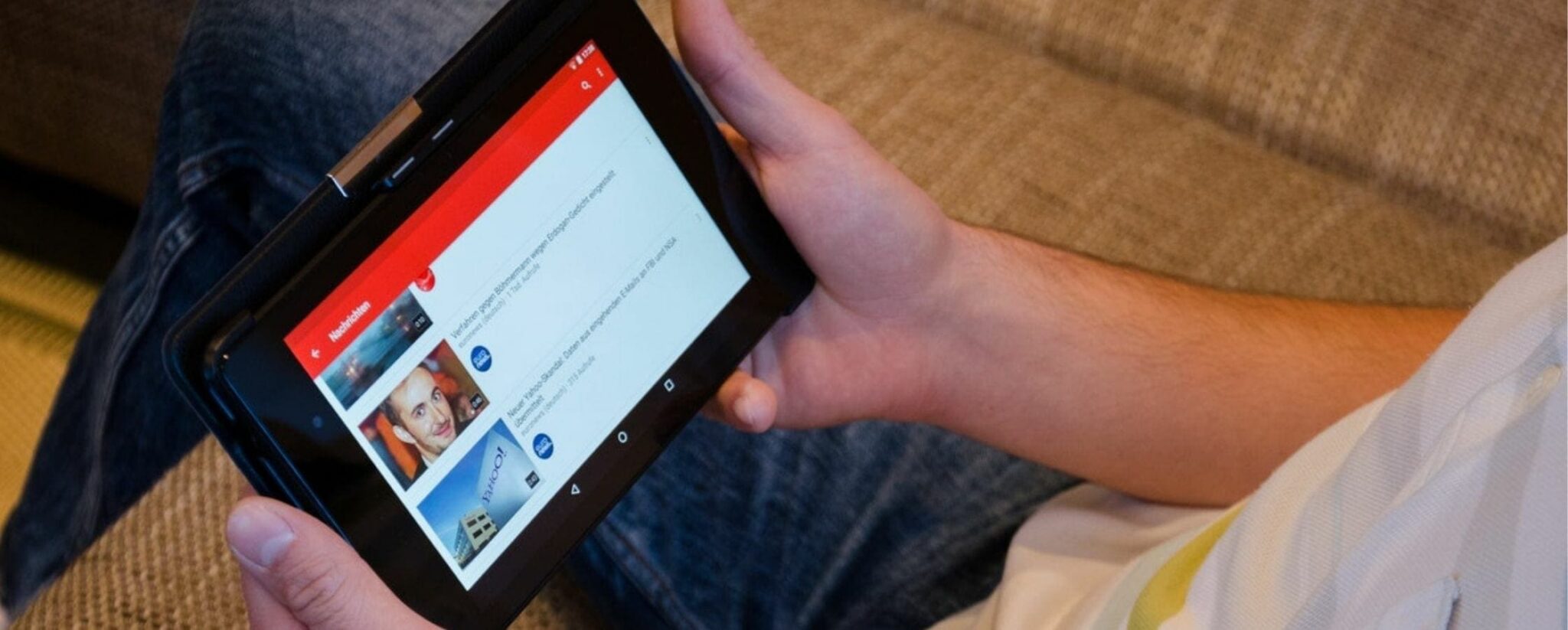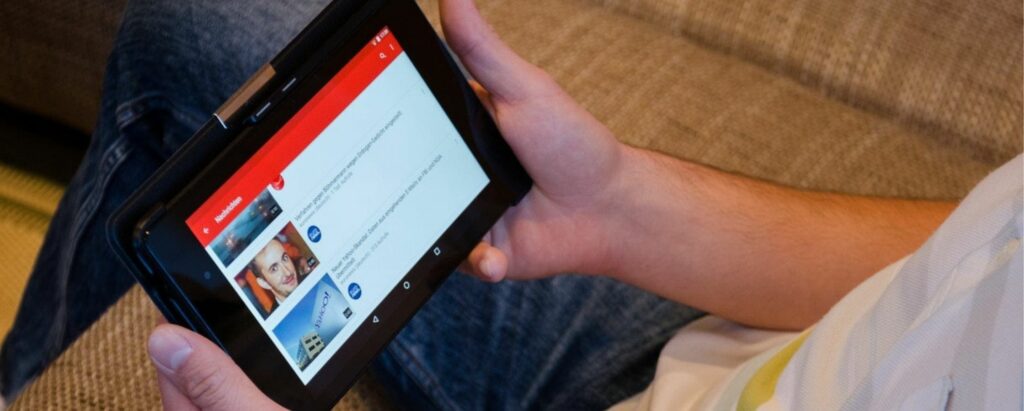 Starting a YouTube channel is free which makes it a great side hustle for many women. One busy woman that's enjoyed great YouTube success is Lilly Singh with an estimated fortune of $15 million.
All you need is a video camera, and you can start making videos! You could even get started just by using your smartphone.
As your channel grows you can then invest in professional equipment such as video cameras, microphones, and editing software.
One of the best things about starting a YouTube channel is that it can be about anything you like! Popular topics featured on YouTube are:
Fashion
Travel
Make-up
Gaming
Celebrity news
How-to guides
Once you reach YouTube's eligibility criteria for monetizing your channel, it's time to start earning!
YouTube channels make money from ads, sponsorship, affiliate links, and selling merch.
9. Podcasting
By 2023, it's expected that there will be approximately 160 million podcast listeners in the US. Potentially, that's a huge audience!
Starting a podcast is relatively easy. Choose a topic, pick a name, and start recording!
You will need to pick a podcast host. The good news is that there are free hosts out there and you could switch to a paid service if required in the future.
Most podcasters make money from sponsors and ads. The more listeners you get the more you will be paid by advertisers for a mention. Other ways to earn include selling merch and donations.
10. Proofreading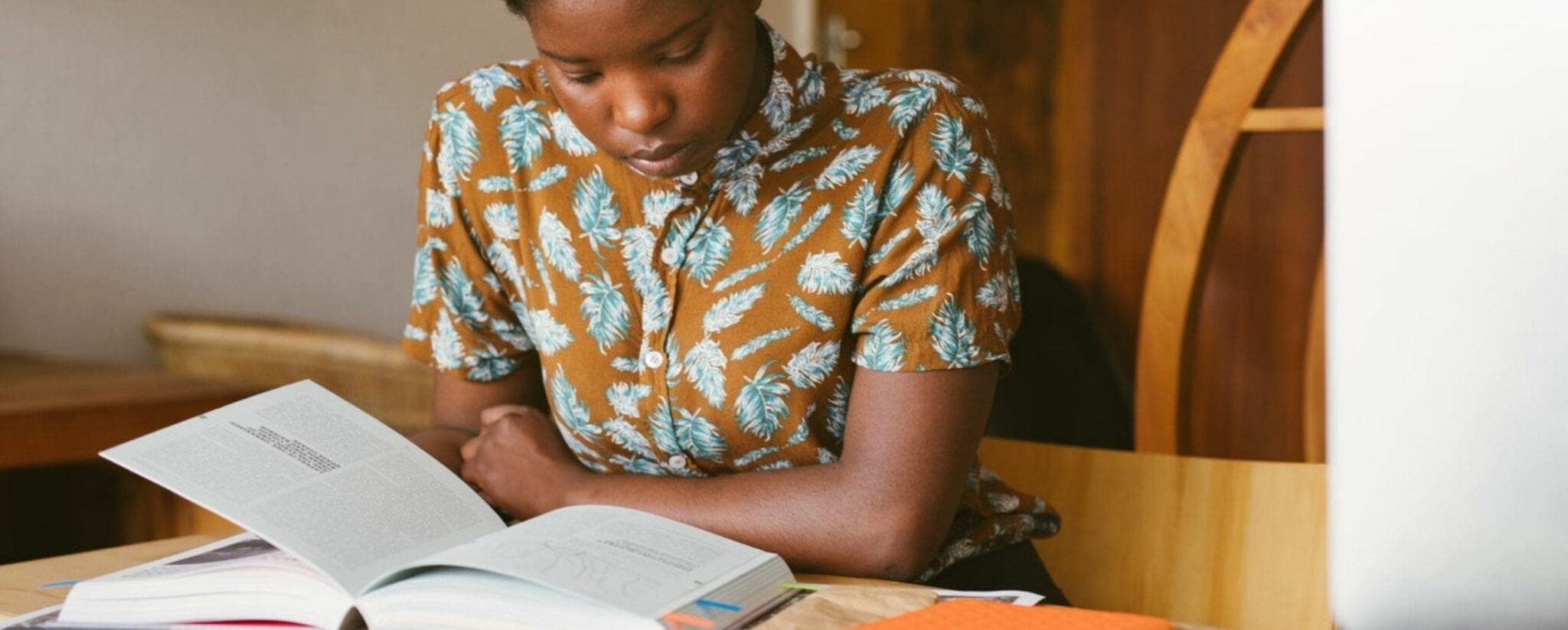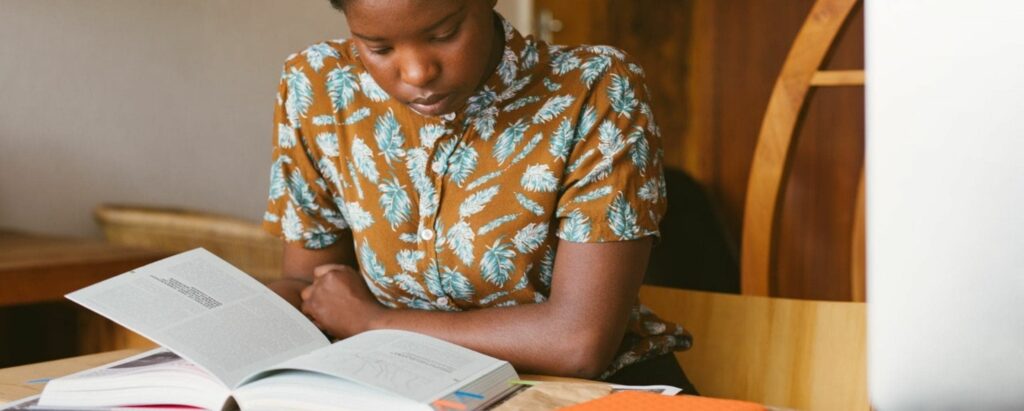 If you have a keen eye for detail, proofreading is one of the best-paying side hustles for women.
Working from home, online proofreaders may easily earn $50,000 or more per year. If you're searching for a flexible stay-at-home mom career, this is ideal.
So, what exactly is proofreading, and what do proofreaders do?
Simply put, proofreaders check written materials for errors in spelling, punctuation, and grammar. A proofreader may also advise on sentence structure or suggest alternative wordings.
Proofreaders may work for small firms, entrepreneurs, and bloggers. Anyone that creates written content of any kind needs a proofreader! If you want to establish your own business idea from home, proofreading may be a terrific alternative.
Learn How To Start Your Own

Proofreading

Business
Alicia made $1,100 the first month after she graduated from one of Caitlin's proofreading courses – even while she was still working full-time at her retail banking job!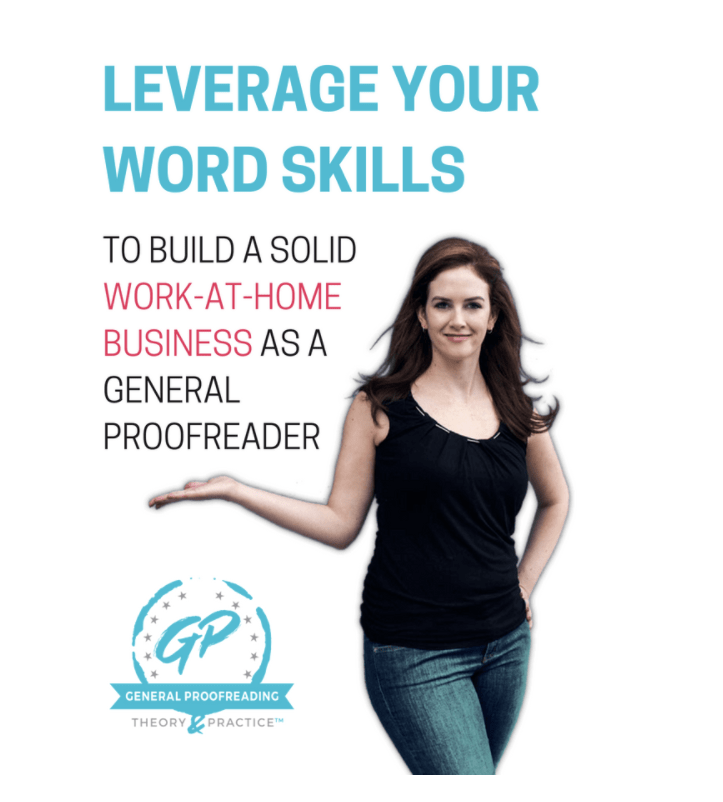 If you want to learn more about how to make money as a proofreader from a leading industry professional, check out this FREE mini-course on how to make money proofreading from Caitlin Pyle at Proofread Anywhere.
11. Bookkeeping
Do you have an accounting background? Perhaps you just love numbers! Either way, bookkeeping is a great side hustle that can easily turn into a full-time job.
Bookkeepers in the US charge an average of $21.51 per hour. That's not bad for a job that requires no formal qualifications!
Finally, Be Your Own Boss
Take the FREE workshop from Bookkeepers.com and find out exactly how you can start your very own Digital Bookkeeping Business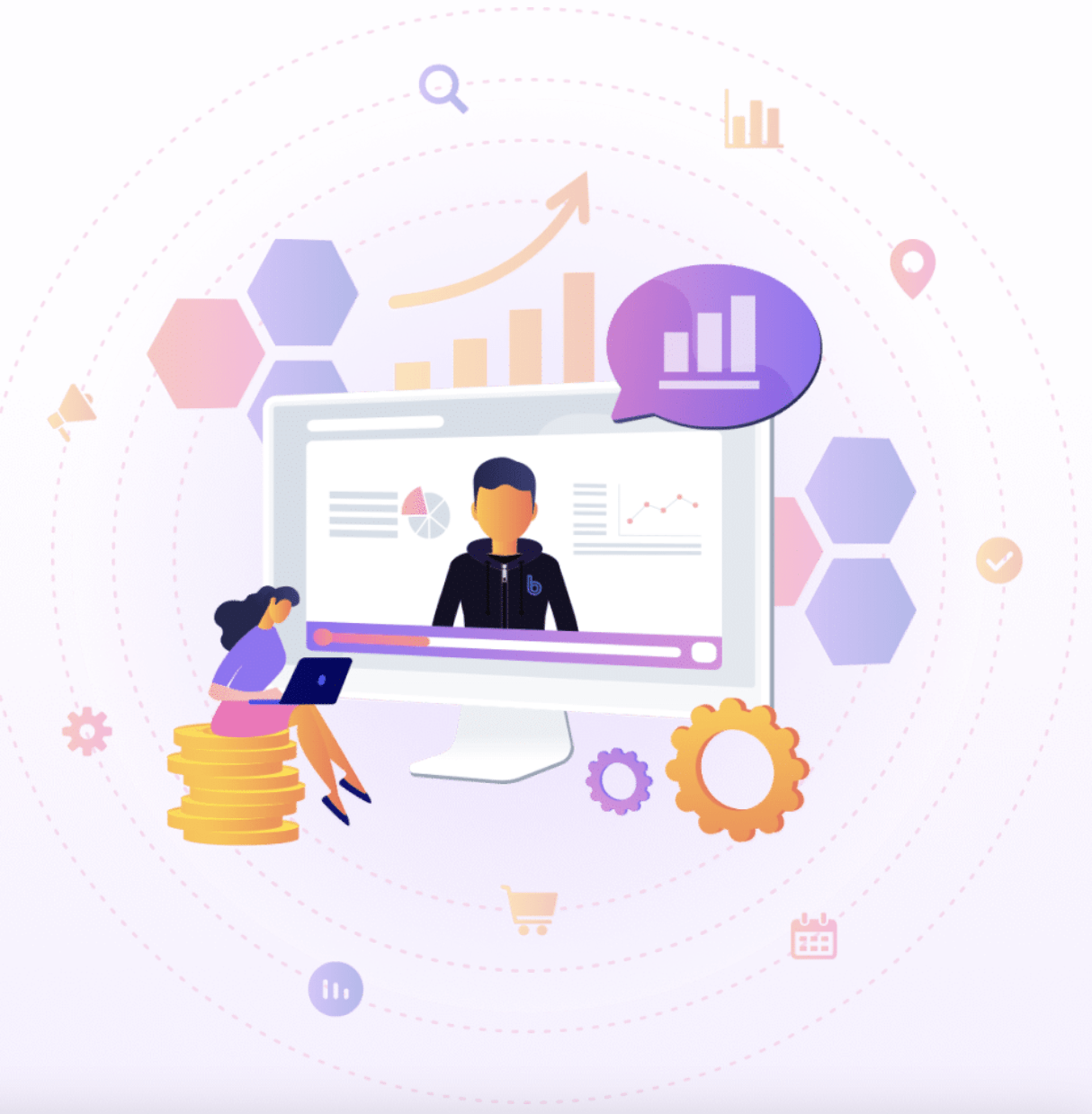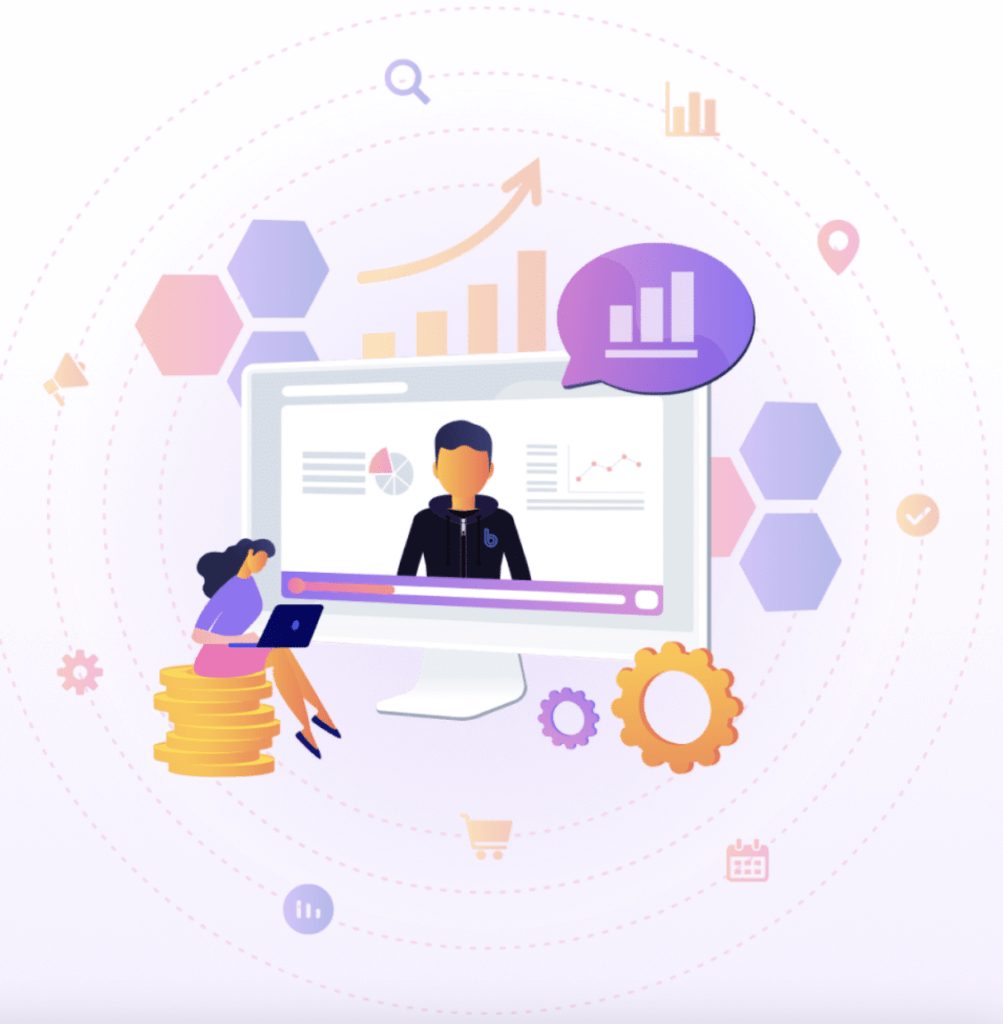 Learn how to start, grow, and scale your very own bookkeeping business at Bookkeepers.
12. Graphic Design
Talented graphic designers can make a good living from the comfort of their own homes.
Businesses, bloggers, and website owners often pay graphic designers handsomely for things such as logos, brand redesigns, and graphics for digital marketing campaigns.
You can start selling your design skills on platforms like Upwork and Fiverr. As your portfolio and reputation grow you may find that clients start coming to you directly. That means more money in your pocket!
13. Panel Interviews
If you like earning extra cash answering surveys, then why not become a panelist too. These are highly sought-after opportunities that often pay $100 or more.
Panel interviews can take a variety of forms. You may join an in-person focus group, an online study, or take part in an interview via video call.
Respondent is one service that regularly needs business professionals to engage with. Depending on your specialty you could earn up to $700 an hour!
Nielsen Computer & Mobile Panel is also a great way to earn extra money by using your devices.
14. Facebook Ads
Small businesses often don't understand the power of Facebook. By buying Facebook ads they can reach their target audience and increase profits. Business owners either don't understand how to use Facebook ads to good effect or they simply don't want to.
This creates an opening for women to run Facebook ad campaigns. By contacting local businesses in your area, you can build a clientele that could earn you over $1000 per month. That's for spending a few hours a week managing Facebook ads on their behalf.
15. Website Testing
Businesses are constantly striving to improve their websites and mobile apps. One way they do this is by paying ordinary people to test their sites.
Most tests require you to follow a set of steps and record your thoughts every step of the way.
The software records every action you take, and you will need to be comfortable voicing your thoughts as audio recordings of the test are made.
Most tests take about 20 minutes to complete and pay $10. If you can get 10 a month that's an extra $100. Not bad for a few hours' work. Plus, tests can be done anytime which makes them ideal as a side hustle.
User Testing is an established testing site that is always looking for testers. Give it a go now and start earning that delicious extra income!
16. Domain Name Flipper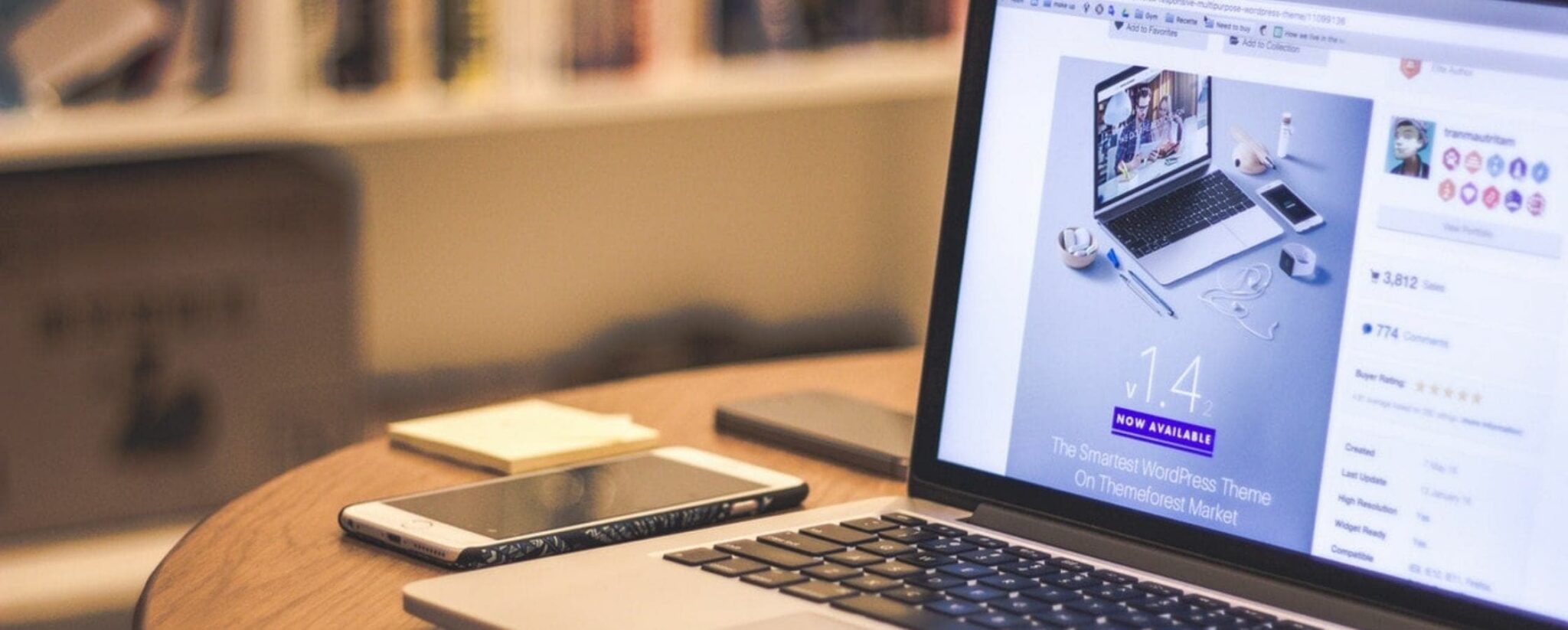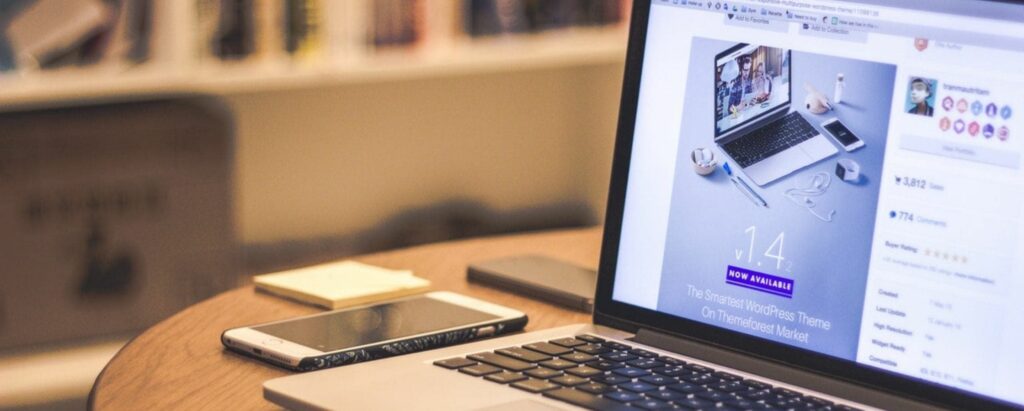 Starting and maintaining a blog takes time. One of the finest side hustles for women who want to make good money is by flipping domain names.
Flipping domains or blogs is like flipping anything else. The goal is to buy low and sell high!
With blog flipping, you may have to put in a bit more effort. For example, to boost the value you might have to add new content or update the theme.
Check out Flippa to get started earning real money for buying and selling domain names.
17. Writer
Writing is a great side hustle for women. It costs nothing to start, there is plenty of work, and you can set your own schedule!
If you can write to a decent standard, then you can turn writing into far more than a part-time side hustle. A freelance writer can earn $26.16 per hour on average. If you work 40 hours a week, you will earn over $1000 a week!
Writing general content is a great way to start. However, you can earn far more by writing about an in-demand skill. Technical writers, copywriters, and medical writers pay some of the highest rates around.
To begin your writing career sign up to Upwork, WritersWork, and Fiverr. You could also find your own clients via your own website or search online for writing job boards.
18. Twitch Streamer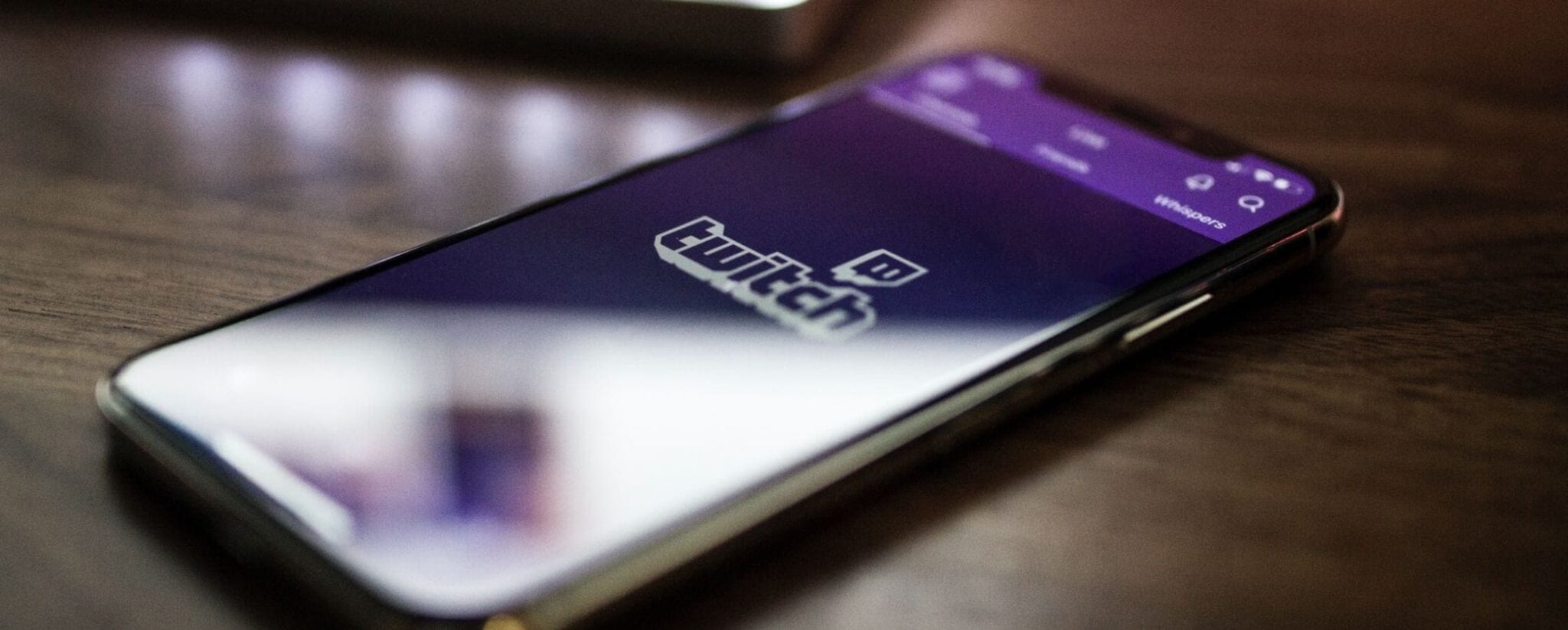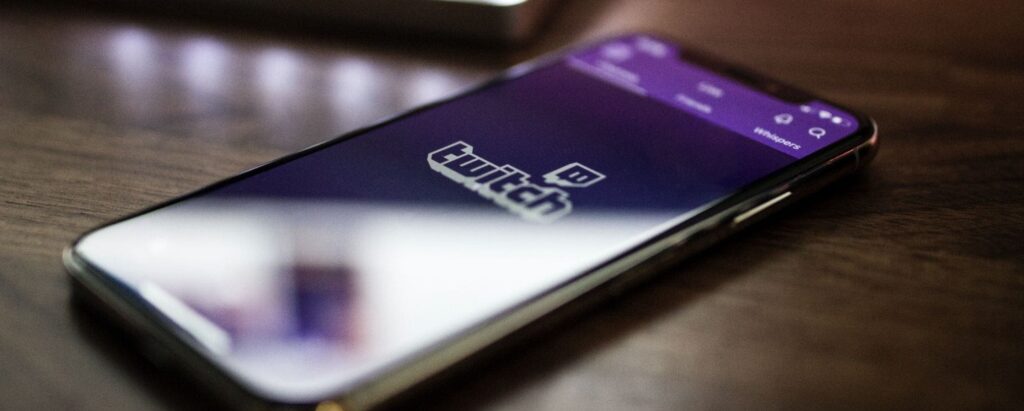 Twitch is one of, if not, the biggest streaming platform right now. Gaming is the main content streamed on the site, but you can start a Twitch channel covering any content you like. Music, chatting, painting, and cooking are all hugely popular.
To get started choose a niche and start streaming. Building a following is key to earning an income as a Twitch streamer. Make sure to regularly stream as this will boost follower numbers.
Streams make money from subscribers, donations, sponsors, affiliate marketing, and selling merch.
Potential earnings as a Twitch streamer are unlimited. If you hit the jackpot, you could earn millions of dollars! Imane Anys goes by the handle Pokimane on Twitch and is worth an estimated $2.5 million.
Offline Side Hustles For Women
Working from home isn't for everyone. You may already sit at a desk all day doing your day job. These offline side hustles are all great opportunities for women that love getting out and about as much as possible.
19. Pet Sitting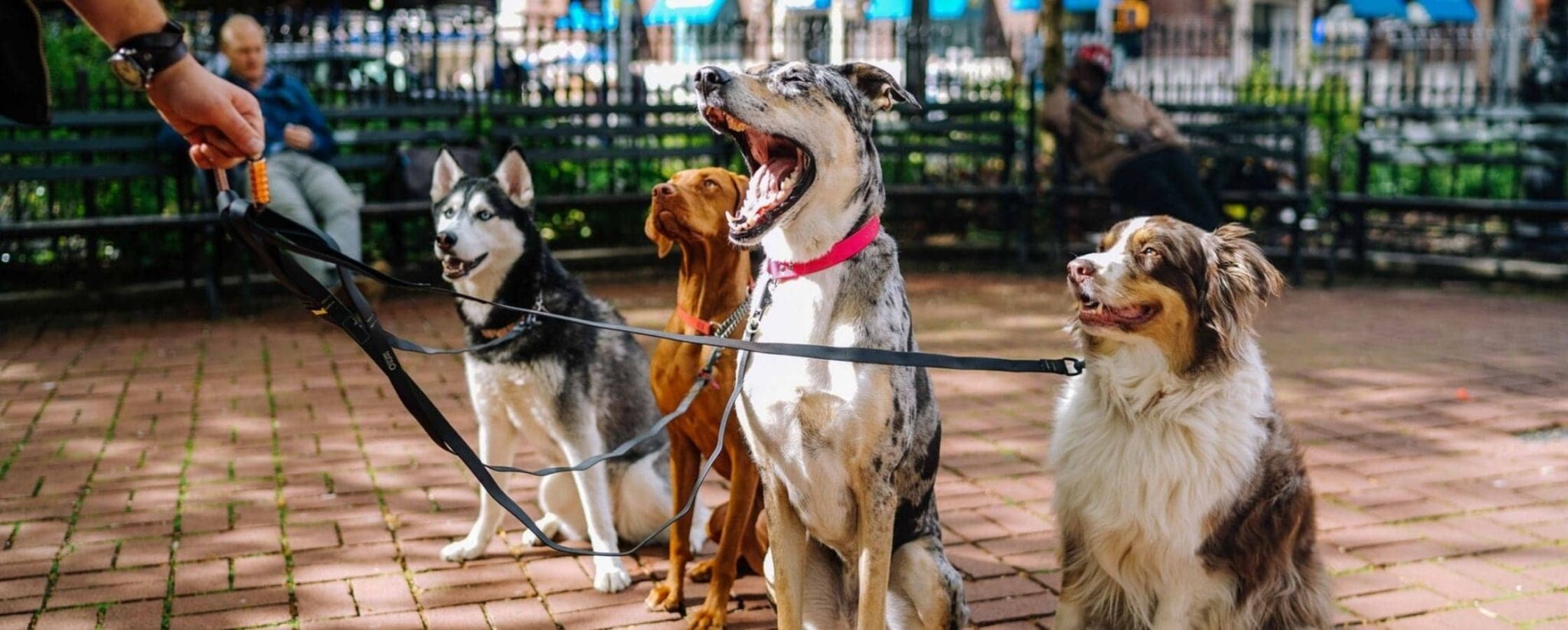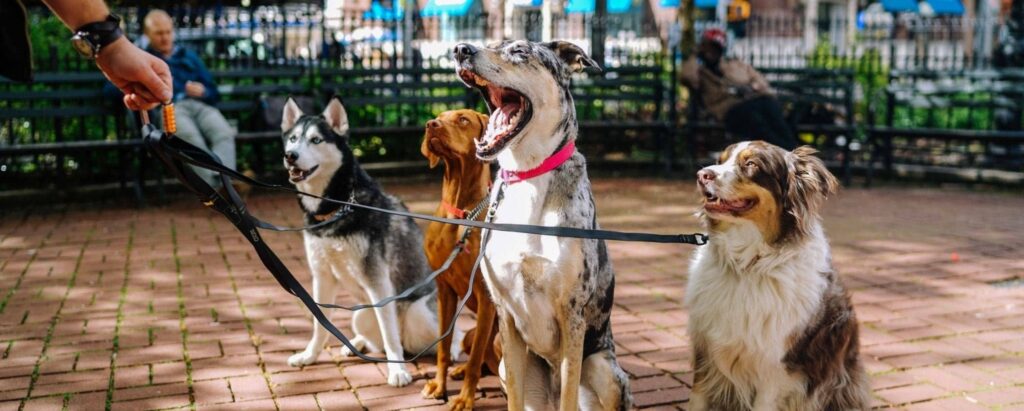 Getting paid to play with animals sounds too good to be true, doesn't it? People with pets often need a pet sitter when they go on vacation or if they are working long hours.
Cats and dogs are the most common animals you will be asked to look after, but there may be times you get to look after more exotic pets!
Rover is a platform that connects pet owners with responsible sitters. Alternatively, you can advertise your services using local Facebook groups.
20. Flea Market Flipping
Flea market flipping is a simple concept. Buy an item and resell it for a higher price. The cheaper the item you buy, the more profit you make.
Flea Market Flipper Course
We took our flipping side hustle from $42K part-time to $133K full-time and never looked back.
✅ 45+ lessons in 13 modules
✅ ​PDF downloads
✅ Excel spreadsheets
✅ Video tutorials
✅ Financial freedom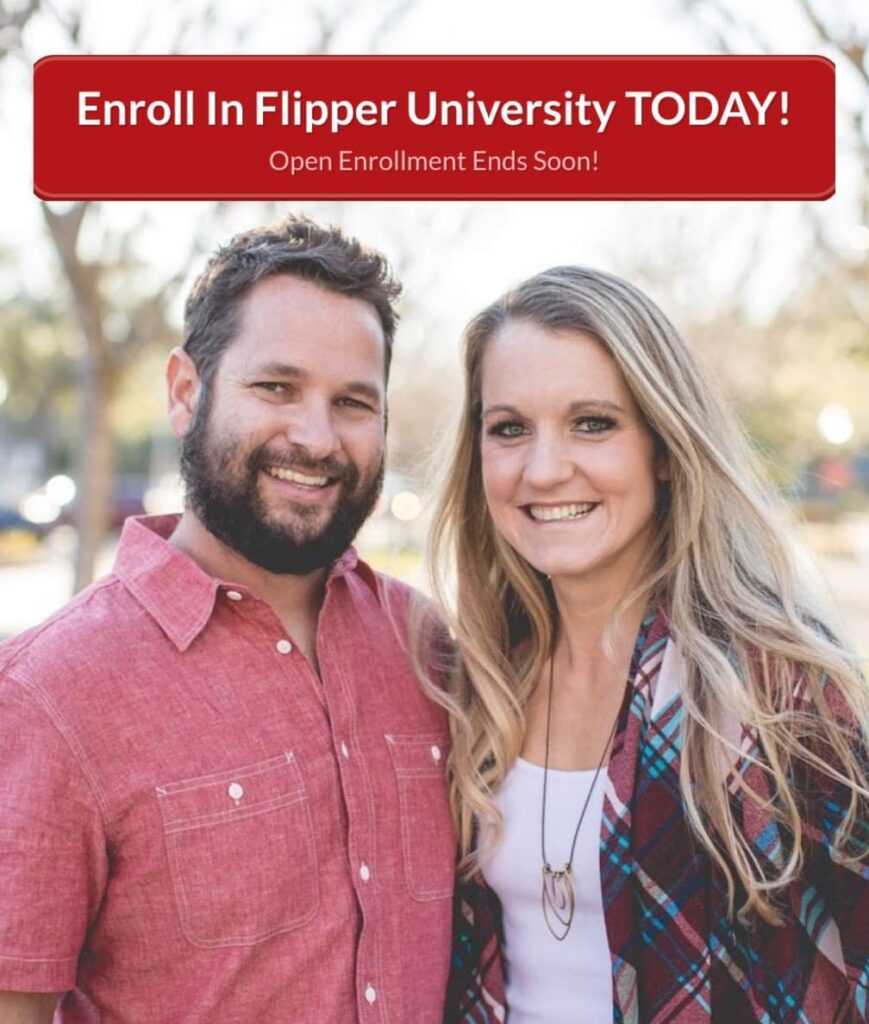 To find items to sell you can scour local flea markets, thrift stores, and yard sales. You may also find exciting items to resell on Facebook' Marketplace, local online groups, and Craigslist.
Although you will need to spend money at first, the rewards can be worth it! One couple reported earnings of $100,000 per year.
Selling your finds can be done easily using sites like eBay, Amazon, or Facebook.
21. Delivery Driver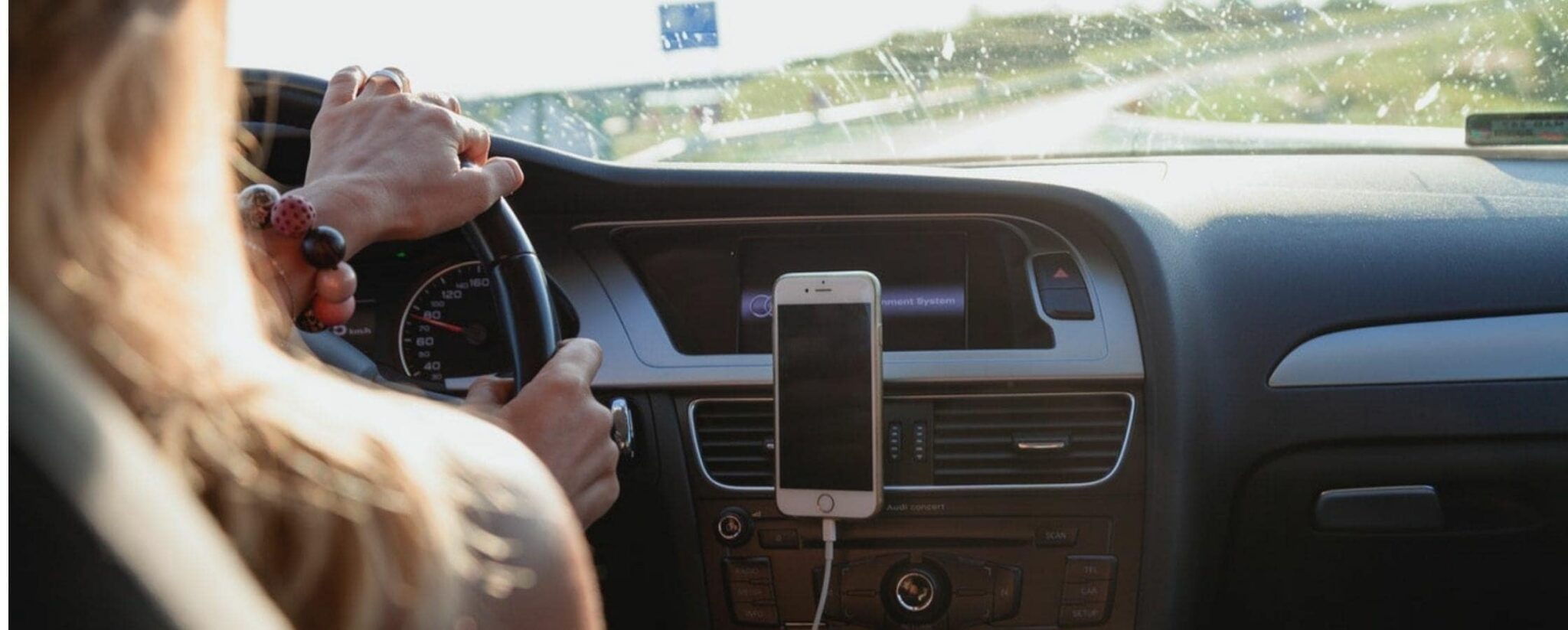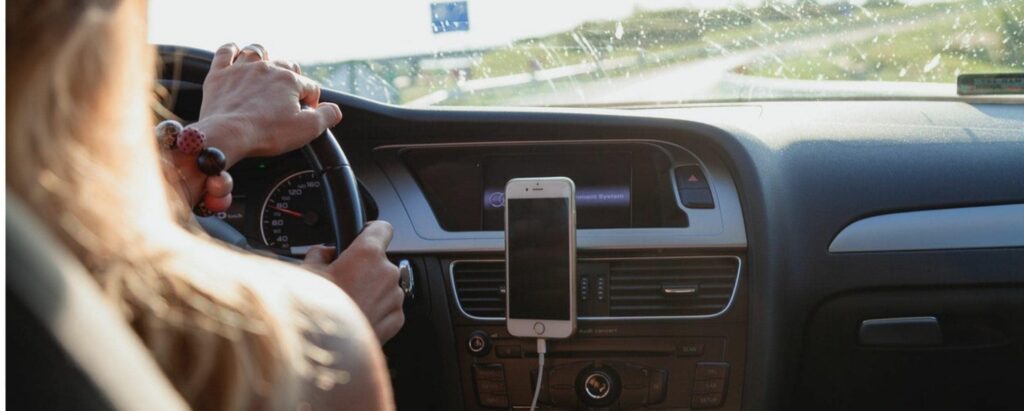 Car and bicycle owners can make a decent side income as delivery drivers. If you provide exceptional customer service, you can earn more thanks to tips from generous customers.
HyreCar
Don't own a vehicle? Rent a qualified car for any rideshare or delivery service.
✅ Daily Rentals
✅ Commitment Free
✅ Insurance Provided
✅ Uber, Instacart, or Postmates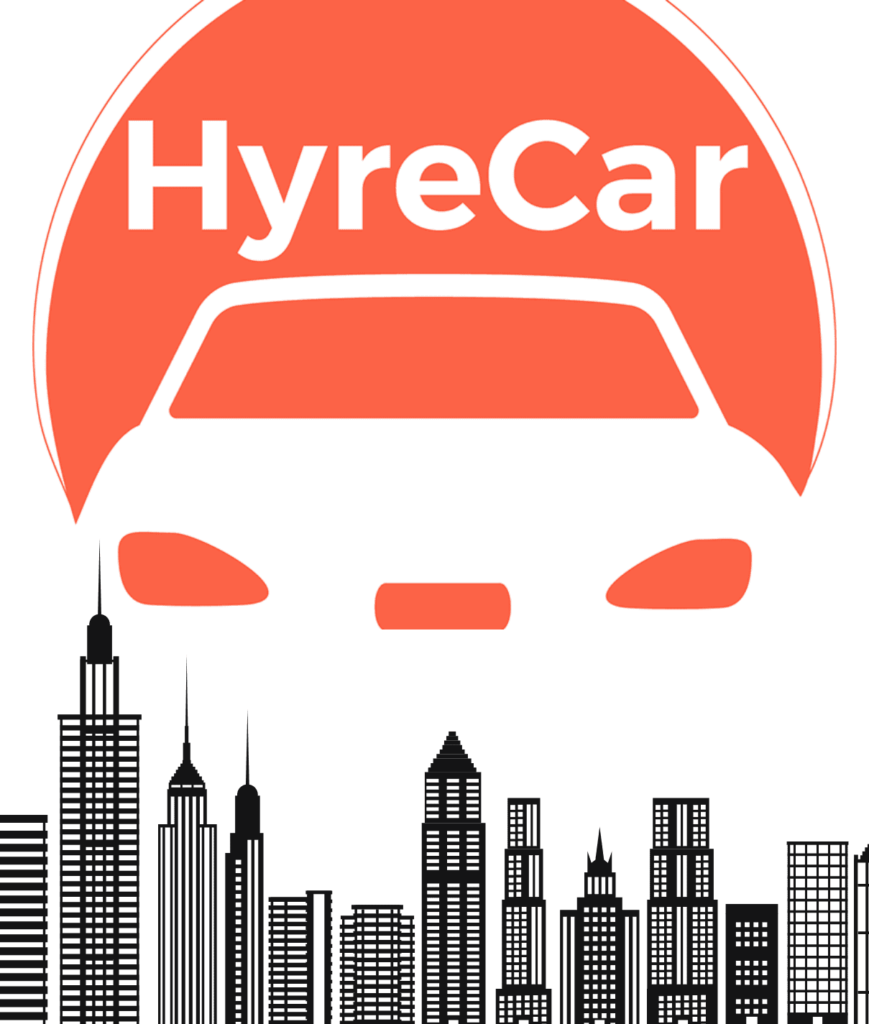 Uber Eats Delivery, Door Dash, Instacart, and Postmates are three innovative platforms you can join for free to start earning as a delivery driver.
22. Dog Walking
Dog walking is one of the most accessible side hustles for ladies looking to supplement their income. Apps like Rover and Care make it simpler than ever before to connect dog walkers and responsible pet owners.
Many dog owners need help walking their dogs either because they work long hours, or they may be unable to walk the dog due to ill health. This means there is a lot of earning potential!
Dog walking is a terrific side job as it's great exercise, you can set your own schedule, and you get to spend time with cute dogs!
To find dog walking jobs either sign up to platforms like Rover or advertise your services using local Facebook groups.
23. Babysitting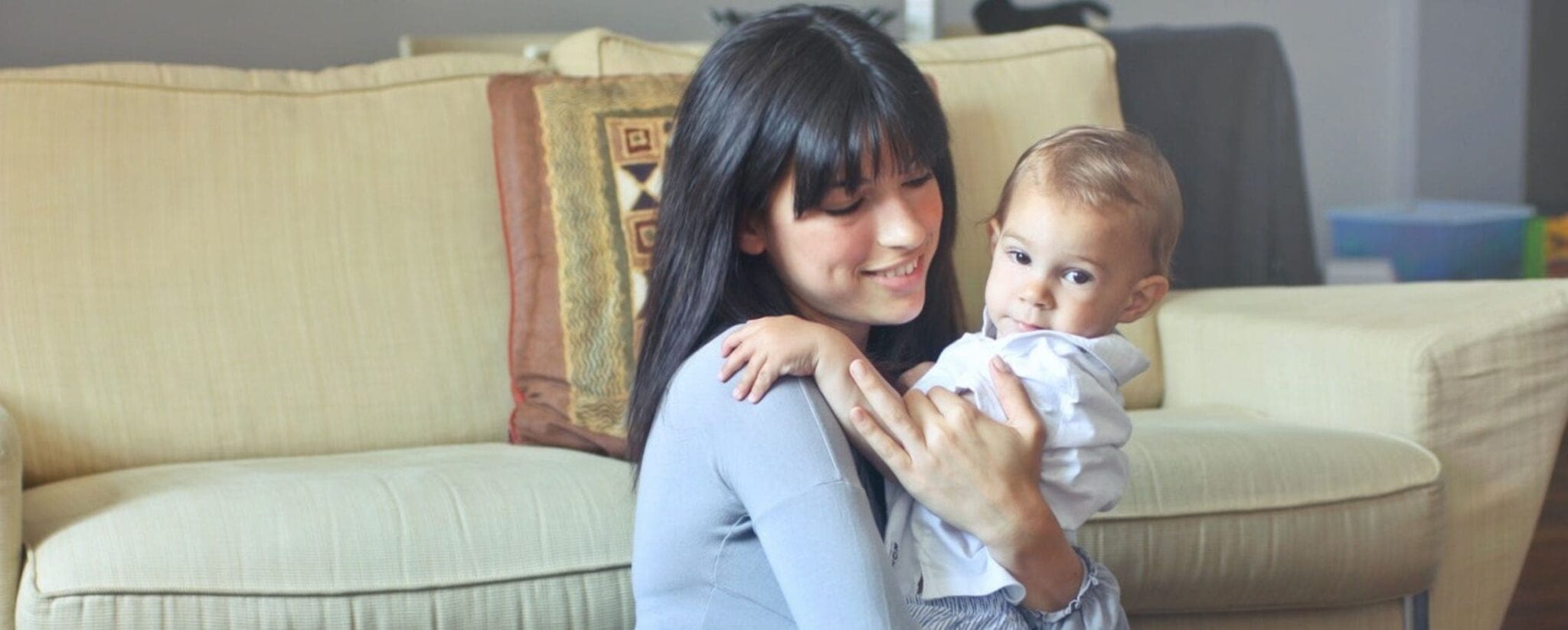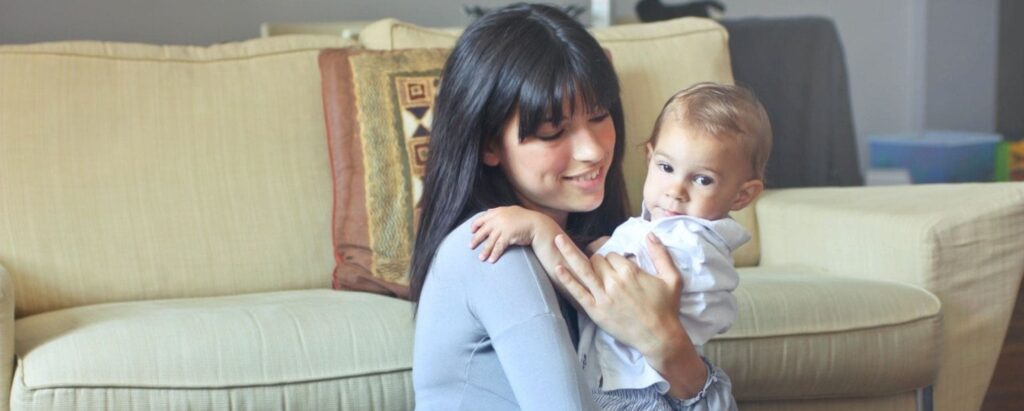 Many teenagers earn extra cash babysitting. If you did, then you could put those skills to good use once again.
Maybe teenage babysitting wasn't your thing, but you've since had your own children and know your way around a diaper bag. In that case, you could start a babysitting side hustle.
Finding babysitting gigs in your area is super easy. Join platforms like Care or Sitter City to get started. You could also offer your services using local Facebook groups, online forums for moms, or by asking neighbors.
24. Running Errands
If you don't mind running errands or doing tasks for others, you may make a good living with TaskRabbit.
You can earn money for everything from grocery shopping to assisting with furniture assembly. Create your free profile and post your prices to get started today.
25. Put Ads On Your Car
Businesses of all sizes advertise their products and services using a variety of channels. One method that can net your several thousand dollars per campaign is to let your car be wrapped in ads.
Don't worry – the wrapping does come off with no damage to your car!
Carvertise, Wrapify, and Free Car Media are three platforms you can earn from by allowing your vehicle to be used as a billboard.
If you combine ads on your car with delivery driving, you could earn some serious extra cash!
26. Start A Business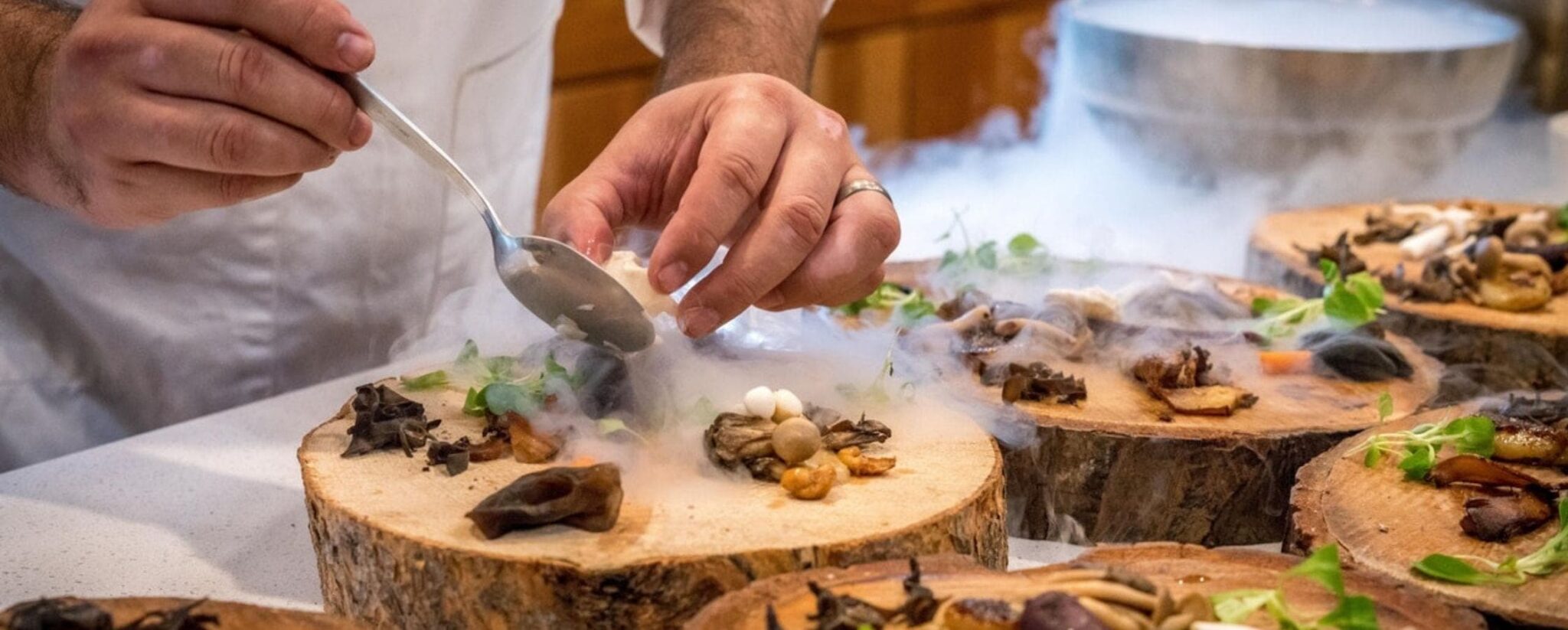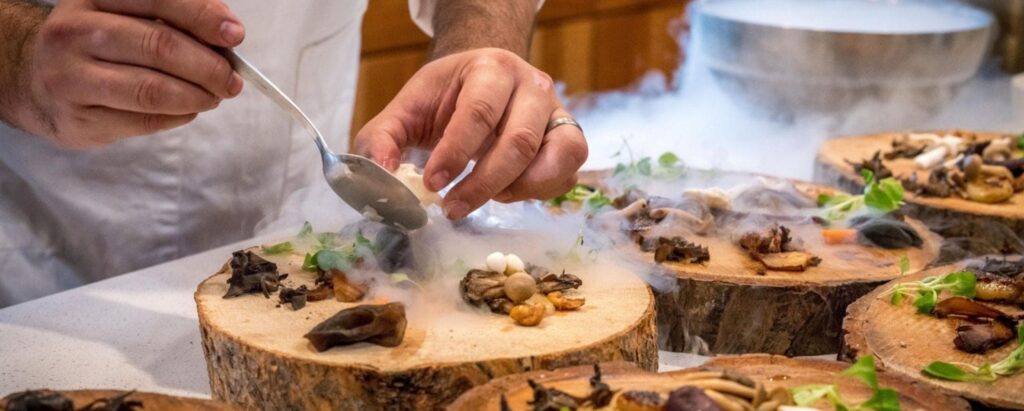 Starting your own small business may require spending cash up front, but the rewards can be significant. Depending on the industry you choose you could easily turn this side hustle into a million-dollar business in a few short years.
Small businesses that could be successful include:
Cleaning
Gardening and Landscaping
Interior Design
Decorating
Personal chef
Real Estate
Personal shopper
27. Mystery Shopper
Many firms will happily pay you to walk into their store, act like a normal customer, make a purchase (which you will be compensated for), and then provide comments online.
Essentially, you'll tell them how clean the business was, how helpful the staff were, and so on.
Some of the top mystery shopping sites are:
Side Hustles For Selling Stuff
Selling your stuff or making things for sale are two ways to earn extra cash regularly.
28. Sell Photos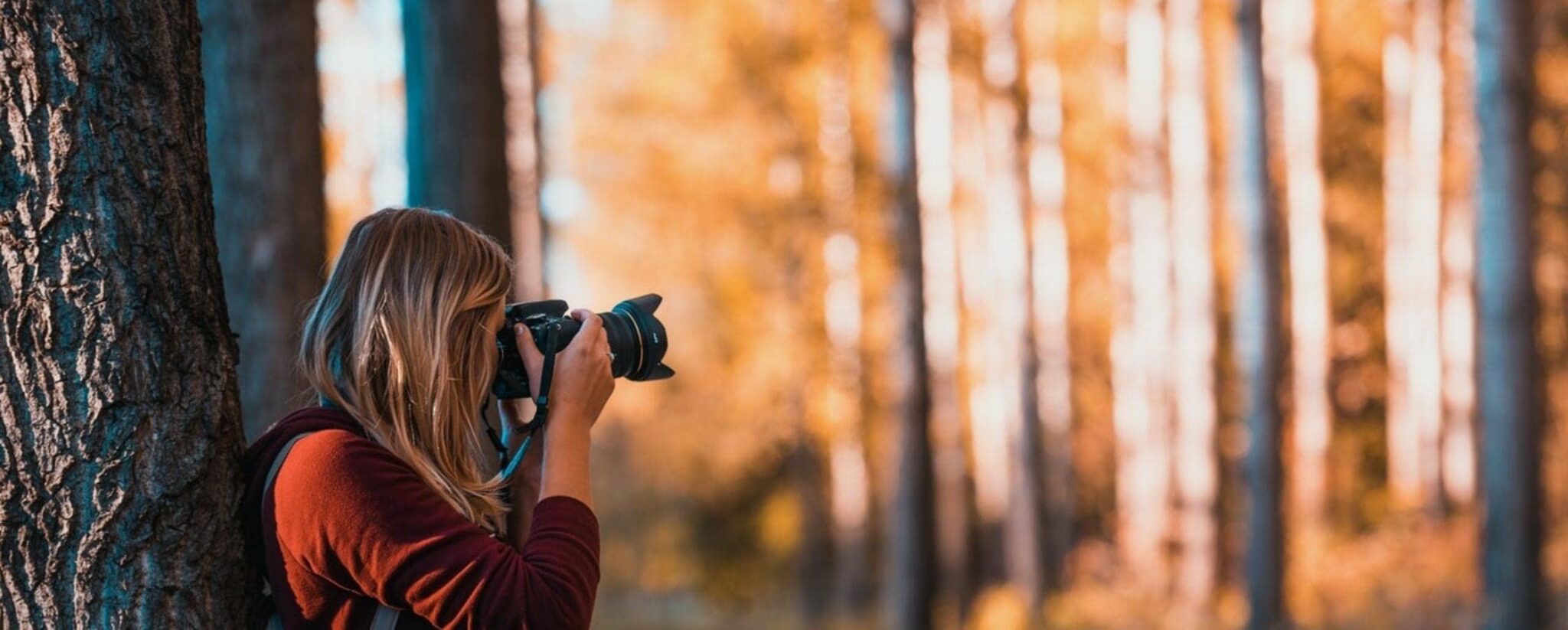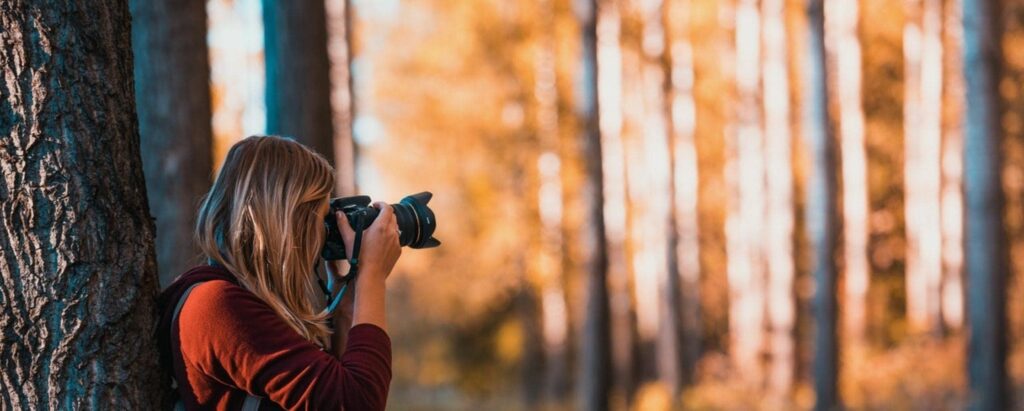 Avid snappers can build a passive income by selling their photos. It's super easy to get started. All you need to do is take lots of photos and upload them to photo-sharing sites.
You get paid every time a user buys your photo. Bloggers, website owners, and others often need photos for their content. This makes selling photos a potentially lucrative side hustle. It also won't take up much of your valuable time!
To maximize earnings, make sure to take quality photos using the best lighting. Another tip is to take the same photo from as many angles as possible. That's because one picture can be used in multiple ways increasing the chances of more sales.
For example, you may take a picture of a table set for dinner. A food blogger may buy the picture highlighting the food on the table. On the other hand, a furniture website may want a picture that shows more of the table and chairs. Pictures from multiple angles can meet both needs which means more money for you!
To sell your photos you could join:
29. Sell Printables
Printables make a fantastic side hustle for women. Not only are Printables a great way to build a passive income, but you can earn lots of money too.
There are two ways to earn from Printables and you can do both!
First, sell Printables that customers can download and print off at home. Budgeting templates, party invitations, wedding planners, and bachelorette games are a few of the hundreds of popular ideas that you can make into printables.
Get 30 Days FREE Printify Premium Access
I've managed to negotiate a sweet deal for my readers! If you use the coupon code LifeUpswing – You get 30 Days Of Printify Premium for FREE.

✅ Integration with Shopify, Etsy, eBay and more
✅ 10 stores per account
✅ Unlimited product designs
✅ Up to 20% discount on all products
✅ Mockup generator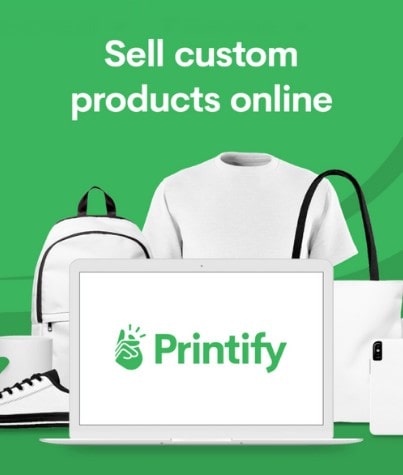 Another way to earn from printables is to partner with a print company like Printify. Customers can order thousands of products such as mugs, sweaters, and t-shirts with your design printed on them. The print partner will handle manufacturing, packing, and shipping. You just need to sell your designs!
To sell your printables you can open an Etsy store, make your own website, or sell on Facebook Marketplace.
30. Rent Your Stuff Out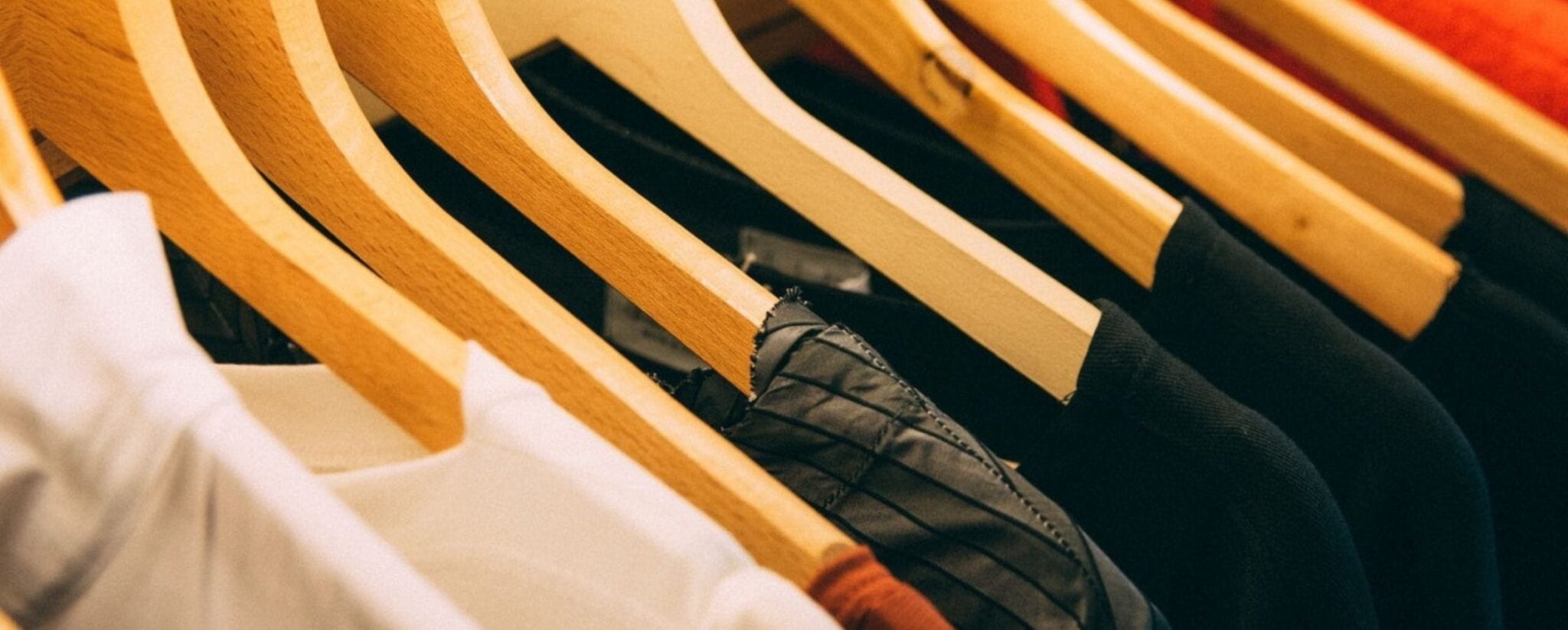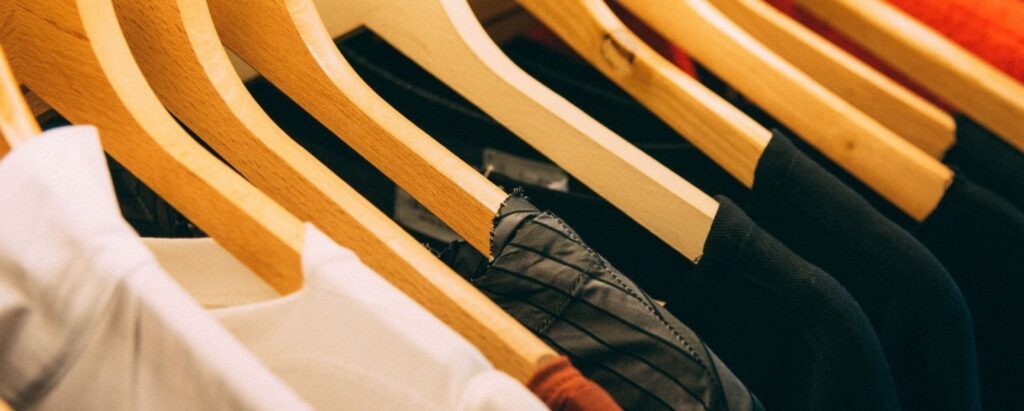 Making money renting out your stuff can be a great way to earn regular money. Plus, you don't have to do much work other than advertising your stuff.
Most rental platforms cover insurance and connect you with renters that have been vetted.
What can you rent out?
Pretty much anything you own could be made available to rent. Clothes, sports equipment, tools, and other stuff all have the potential to make you extra cash. Popular rental sites include:
31. Create Online Courses And Sell Them
Platforms including Teachable and Udemy make it simple to build and sell online courses. This might be an excellent alternative for women looking to create a side business that generates passive income.
You build the online course and then sell it. People buy it; you profit!
32. Rent Your Car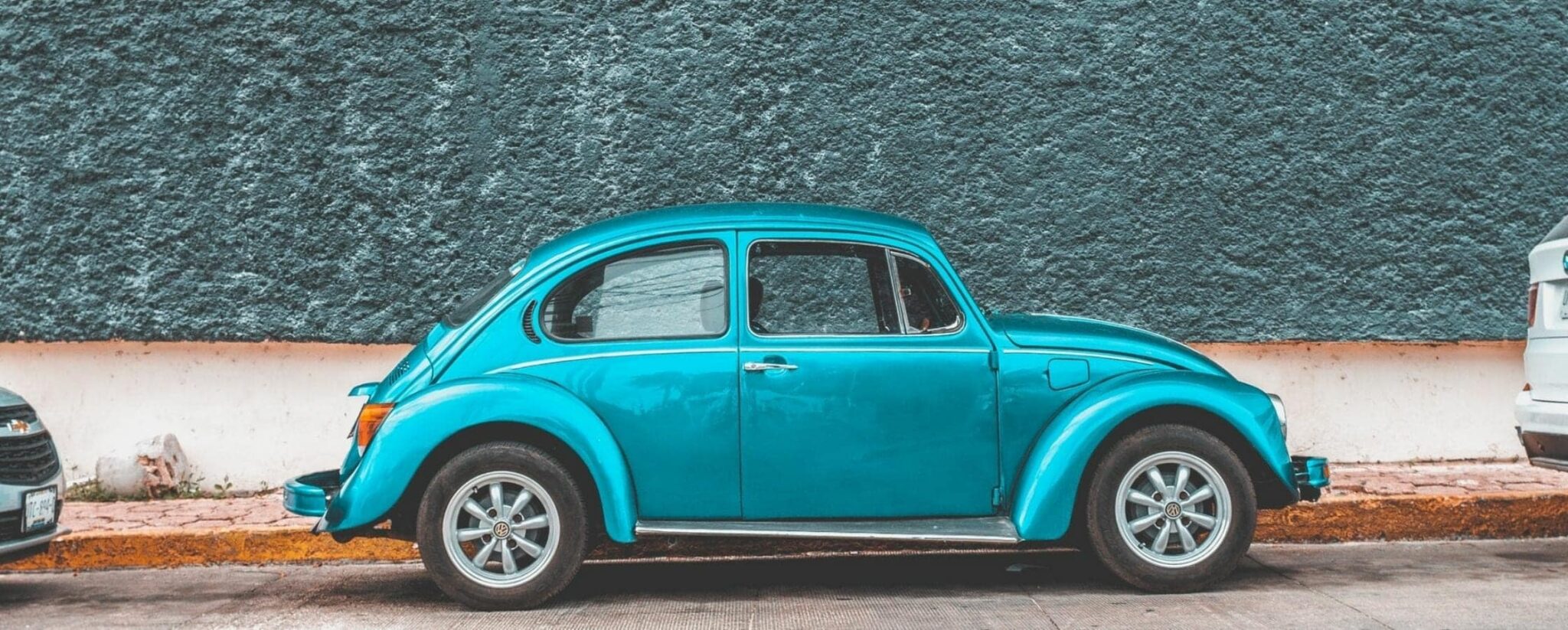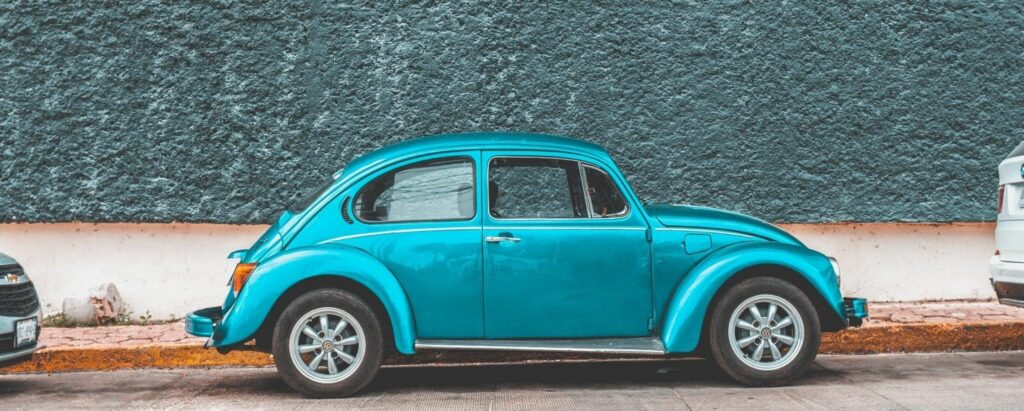 If you own a spare vehicle or a vehicle you don't use often, then you could be using it to earn a side income by renting it out.
Women that live in tourist hotspots may find this is a big earner. Especially if you own a luxury vehicle.
Turo and Getaround are two vehicle rental platforms that connect vehicle owners with renters. The platforms handle insurance and payments. All you need to do is keep your vehicle in good condition and collect your cash!
Recommended: How to Make Money Renting Your Car on Turo
33. Sell Your Clutter
Books, clothes, electronics, and more can all be resold, provided the items are in good condition.
Old books like college textbooks can be sold using sites including Book Scouter.
Decluttr is great for selling old phones, consoles, tablets, and old tech.
By 2025 the global market for second-hand clothes is predicted to be worth an incredible $77 billion. You can earn your slice of that cash by joining platforms like Poshmark and selling your old clothes.
Recommended:
FAQs
How can I earn an extra $1000 a month?
Freelancing is one excellent way to earn $1000 a month. If you can land one or two clients at $25 per hour, you simply need to work an extra 10 hours per week to make an extra $1000 per month!
Which side hustles are the most profitable?
All these side hustles can be profitable. Bloggers, YouTubers, and Streamers can earn millions of dollars thanks to sponsors and ads. Most won't earn that much, but there's no reason why you can't build a side hustle earning six figures or more per year!
The most profitable side hustle to start in your spare time are the ones with low running costs. That way you can make the most money. You could also start multiple side hustles to earn more cash.
What's the best way for busy moms to make money?
Any side hustle that lets you earn a passive income is ideal for busy moms. That's because after the initial setup you simply need to maintain the side hustle and keep getting the cash.
Selling printables, photos, and courses are three top ways to build a passive income.
Side Hustles For Women