Disclosure: This post may contain affiliate links. If you click on a link I may make a small commission at no extra cost to you. You can read the full disclosure here.
Last Updated on October 23, 2022 by Chris Panteli
The Best Sheets for Airbnb Rentals
If you want to make good money from your Airbnb rental, you've got to focus on the details.
It's not enough to take great listing photos and optimize your descriptions, you need to provide a five-star experience to get regular bookings and turn a real profit.
One of the most important details you need to get right is the bed sheets for your Airbnb. If guests don't have a good night's sleep, they'll blacklist your property fast.
In this guide, we'll show you the best sheets for Airbnb and how to impress your guests with a great night's sleep.
Are the Airbnb Sheets Really That Important?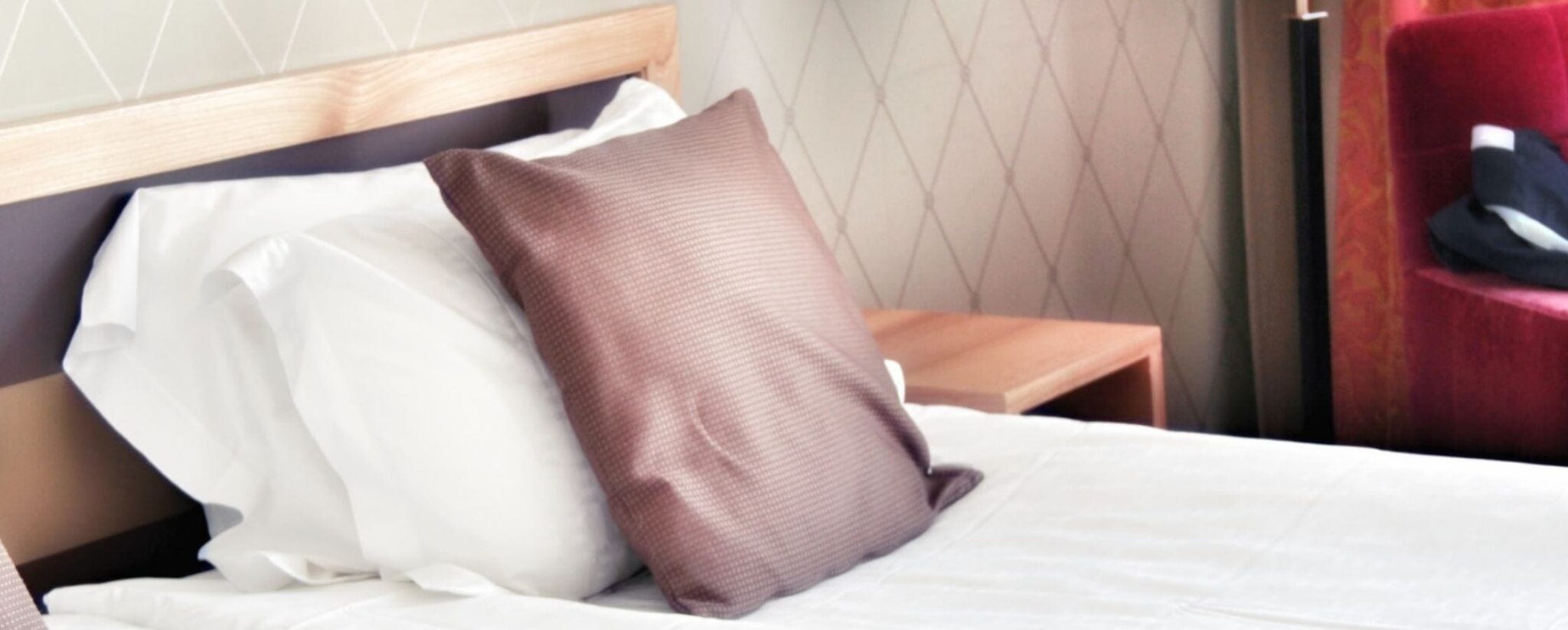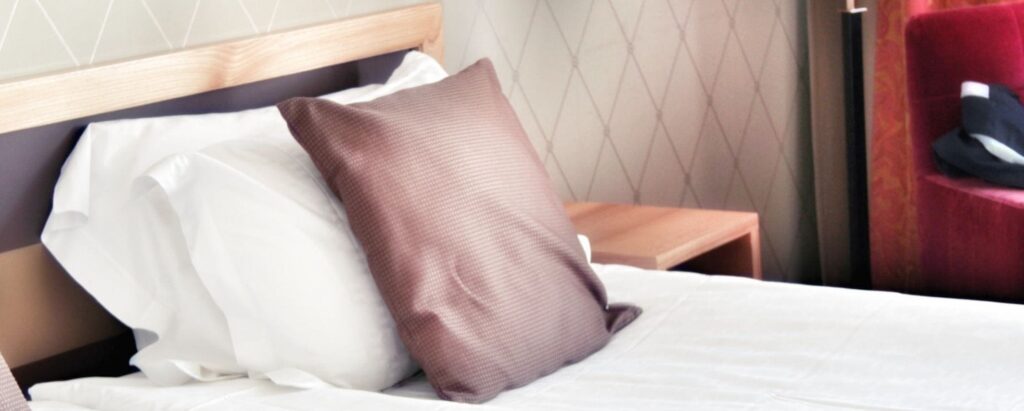 When you're starting an Airbnb rental business, bedding might seem like an insignificant detail, but guests will judge the cleanliness of your entire Airbnb based on the quality of the bedsheets.
If they're stained or old, guests will think you don't clean and maintain your property well, and you're going to end up with bad reviews.
In fact, when guests leave reviews on Airbnb, there's a specific section about the night's sleep. So it's very important to get this Airbnb essential right.
Choosing the Best Sheets for Your Airbnb
It's not enough to just wash some sheets you already have at your home and put them on guest beds. There are a few things to consider when choosing quality sheets for your rental.
Color
Color is easy – stick with white. White sheets can be bleached so it's much easier to keep them clean. Plus, guests associate white sheets with luxury hotels, so it will give the impression of a professional experience.
Flat sheets vs. fitted sheets
This one comes down to preference. You can get either fitted sheets that cling to the mattress or flat sheets that don't have elasticated corners.
Flat sheets give a more luxurious, modern look when they're folded correctly. Whereas a fitted sheet is easier to fit and stays on the mattress better.
Thread count
The thread count of your bedsheets refers to the number of threads per square inch. The higher the thread count, the higher quality of the sheets.
Luxury hotels often mention the thread count of their sheets to boast the quality. So when you're choosing bed sheets, don't forget to think about the thread count.
The standard is between 200 and 800 for an Airbnb. There's no need to splash out on 800-count sheets, but it is a good idea to aim for 300+ to make sure your sheets are soft enough for five-star reviews.
Fabric type
There are a few different options when it comes to the fabric of bed sheets. Each has pros and cons so this will come down to your preference and budget:
Microfiber: fade, stain, and wrinkle resistant. Hypoallergenic and soft to the touch. They're also quick drying and strong, so will last a long time without losing their quality. 
Egyptian Cotton: strong and very soft. Cotton sheets will cost you more but they have a high thread count you can brag about.
Bamboo: eco-friendly option and helps beds stay cool. This makes them perfect for warmer climates. 
Linen: much rougher texture and warm to sleep in. These are popular in high-end properties, although many guests won't like them.
Our top picks are bamboo and microfiber if you're looking for a good-quality budget option. But if you want to make your Airbnb a luxury experience, high-count Egyptian cotton is a good choice.
What Are the Best Budget Sheets for Airbnb?
There are so many choices on the market when it comes to the best Airbnb sheets, it can feel a little overwhelming.
We love the LuxClub Bamboo Sheets. These are eco-friendly, super soft, and breathable sheets. You can also pick up a six-piece set from Amazon for a King size bed for just $38 which is very affordable for the quality.
Whatever sheets you go for, make sure they're fade-resistant, anti-pill, and wrinkle-free so they look great even after multiple washes.
How Do You Wash and Maintain Airbnb Sheets?
It's very easy to wash and maintain Airbnb sheets when you've got quality white bedding.
Wash all sheets before use (this gets rid of the plastic smell they often have when they're brand new). 
Bleach the sheets with each wash to keep them bright white. 
Wash with a mild detergent in your washing machine after each stay (you'll need to offer a more regular cleaning service for medium-term stays).
How to treat stained bed sheets
Stains are inevitable in an Airbnb. Once you start getting regular guests, you'll see blood, food, makeup, and mud stains from time to time.
But don't throw sheets away just because they're stained. As long as you treat them quickly enough, you can make them look and feel new:
Blot the stain to lift away as much as you can (never rub a stain).
Use cool water to lighten the stain and dilute it as much as possible.
Use a stain remover or enzyme cleaner to spot treat the sheets before washing (follow the directions for use). 
Wash as normal and check the stain is gone before drying. 
You might need to treat the stain again and rewash it before drying. 
Washing and treating your Airbnb bedding should be part of your regular cleaning checklist. Once you've had a few guests, keeping all the sheets bright and clean will become second nature.
How Much Should You Spend on Bedsheets?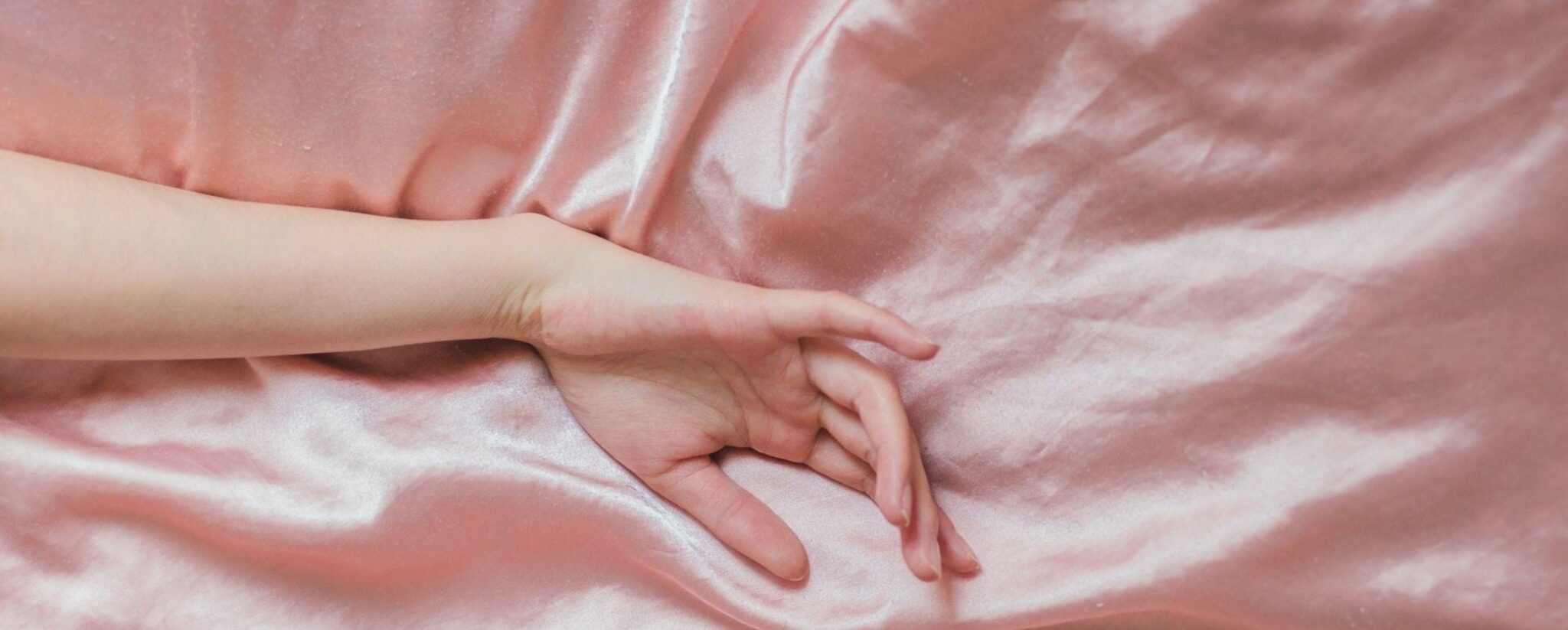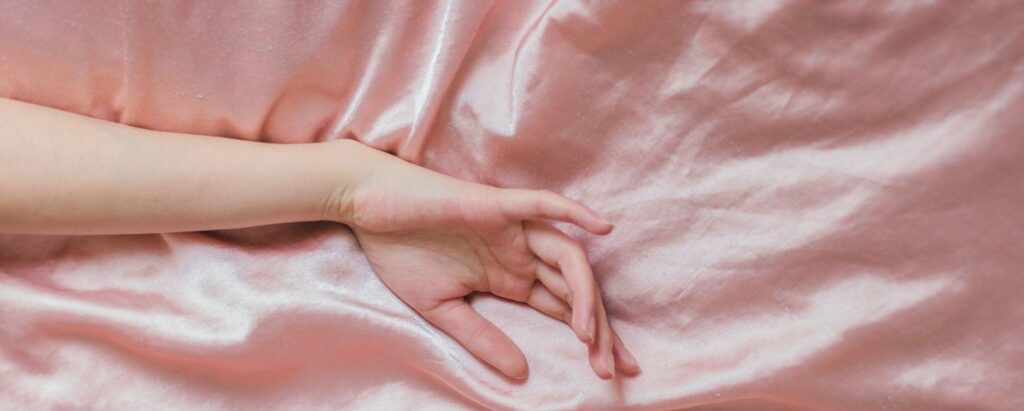 The best sheets for your rental property will depend on your budget and the level of experience you're offering guests. But there isn't any need to splurge on expensive sheets to give a five-star experience.
With less than $100, you can get some great quality bedding that happy guests will love. If you're struggling, just ask yourself if you would love to sleep on the sheets you're thinking of buying.
Whether you have a city apartment rental or a cozy cottage in the country, guests will be happy with decent-quality, clean bedding.
How Many Pairs of Sheets Should You Buy?
You're going to need at least three sets of soft sheets for each bed in your Airbnb. One for use, one for washing, and a spare for your guests.
If someone spills something all over the bed while they're staying in the property, they'll need spare sheet sets to change themselves.
Then when you're washing the sheets, you'll want fresh ones ready so you're not rushing around too much for the next booking.
How Often Should You Replace Your Sheets?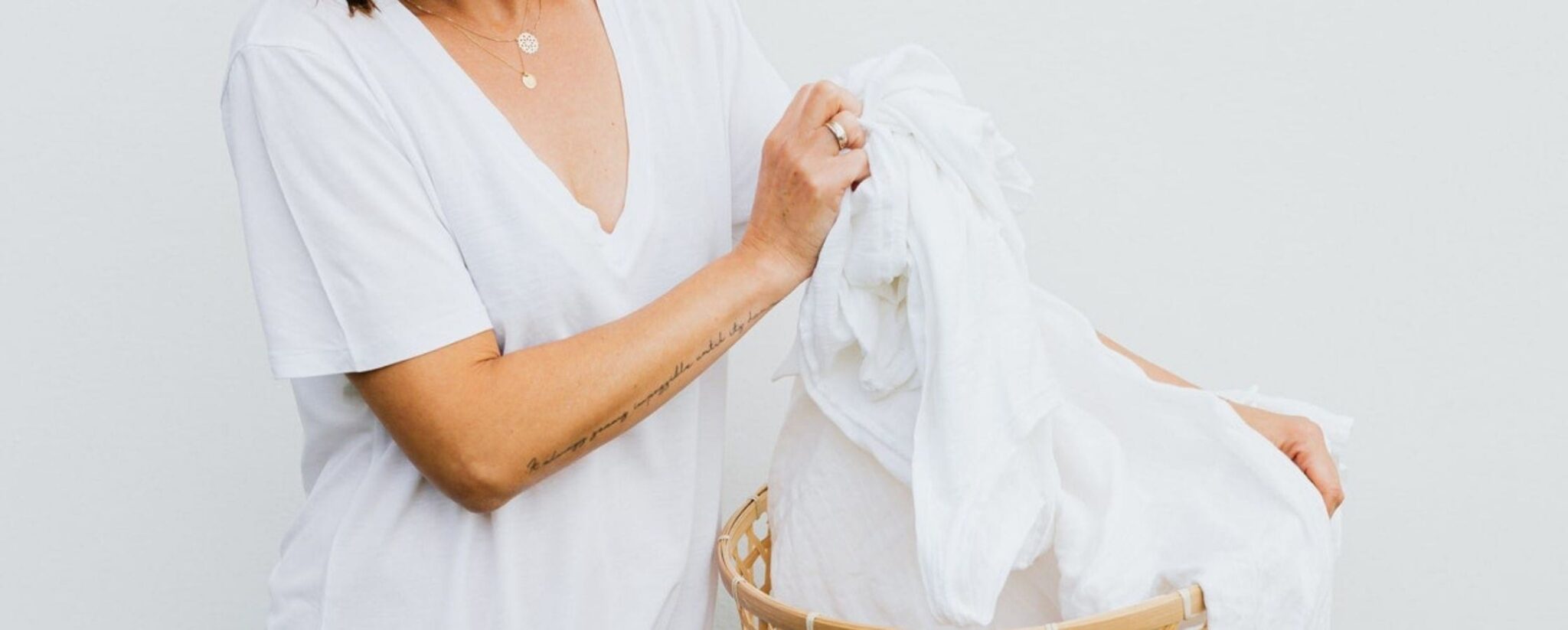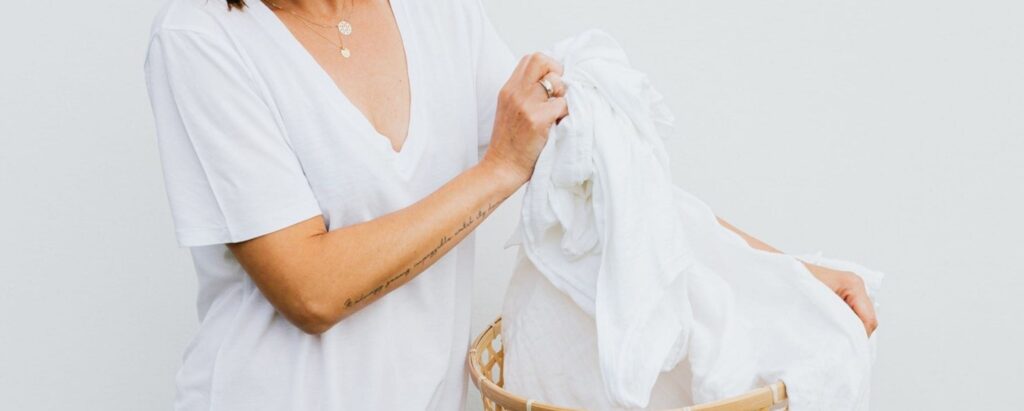 Bed sheets will need to be replaced every six months on average. If you're regularly booked, your sheets are going to get washed and ironed very frequently. Over time, they're going to become discolored and threadbare.
Use your best judgment though. If after six months your sheets are still looking fantastic, there's no need to replace them.
On the other hand, if you get a lot of rips and tears after a couple of weeks, you might need new, better-quality sheets.
What Other Bedding Do You Need to Provide
It's important to make the bed a luxury experience for your guests, even if you're on a budget. Here is a list of things you should provide to give guests a great night's sleep:
Pillows and pillow protectors (at least two per person)
A fluffy duvet 
A white duvet cover
A mattress protector
A comforter (if you're in a cold climate, you might want to add an additional comforter to make the bed cozy)
Blankets (keep these in easy reach in case guests get cold)
Extra sheets (in case of emergencies)
Extra pillows (in case they're used to more)
If you can't afford to invest in a new mattress, in the beginning, you could also consider a mattress topper to make the bed comfier. But you will need to factor this into your dry cleaning costs.
Conclusion
When you're starting out as an Airbnb host, it's important to do all you can to give your guests the best experience. Bedding plays a massive role in that experience.
No matter how fantastic your location and amenities are, if guests don't have a great night's sleep, you're not going to get five-star reviews.
So, invest in the best bed sheets for your Airbnb and make each bed as comfy and inviting as you possibly can.
If you're worried about keeping your bed sheets looking their best, hiring a cleaning service is a great investment. Check out our guide on finding the best cleaner for your Airbnb rental.
The Best Sheets for Airbnb Rentals