Disclosure: This post may contain affiliate links. If you click on a link I may make a small commission at no extra cost to you. You can read the full disclosure here.
Last Updated on November 26, 2022 by Chris Panteli
Airbnb Photo Tips
Airbnb listing images are the first thing that will attract potential guests to your property. Not to mention, they're used in Airbnb's algorithm when ranking properties.
It's safe to say you need to invest in creating stunning Airbnb listing images if you want to get more bookings.
But do you need a professional Airbnb photographer or can you DIY it?
In this post, we'll share our best Airbnb photo tips so you can attract more guests, no matter your budget.
Did you know there are over 80 essentials your Airbnb needs to have? We've created a checklist to help you get your Airbnb set up for success here.
What Are the Requirements for Airbnb Photos?
There aren't any strict requirements for Airbnb photos, but they do have a size and style guide.
Your pictures need to have a width-to-length aspect ratio of 3:2, with a minimum resolution of 1024x683px.
If you don't mean these basic requirements, your photos will look warped and stretched on your listing.
How Many Photos Does Airbnb Allow?
As an Airbnb host, you can add up to 100 pictures of your listing, but that doesn't mean you need to fill all 100 slots. In fact, having 100 photos is usually overkill and guests won't look through them all anyway.
Prioritize quality over quantity with your photos. 20 high-quality, bright photos will be much better than 100 sub-par selfie-style pictures.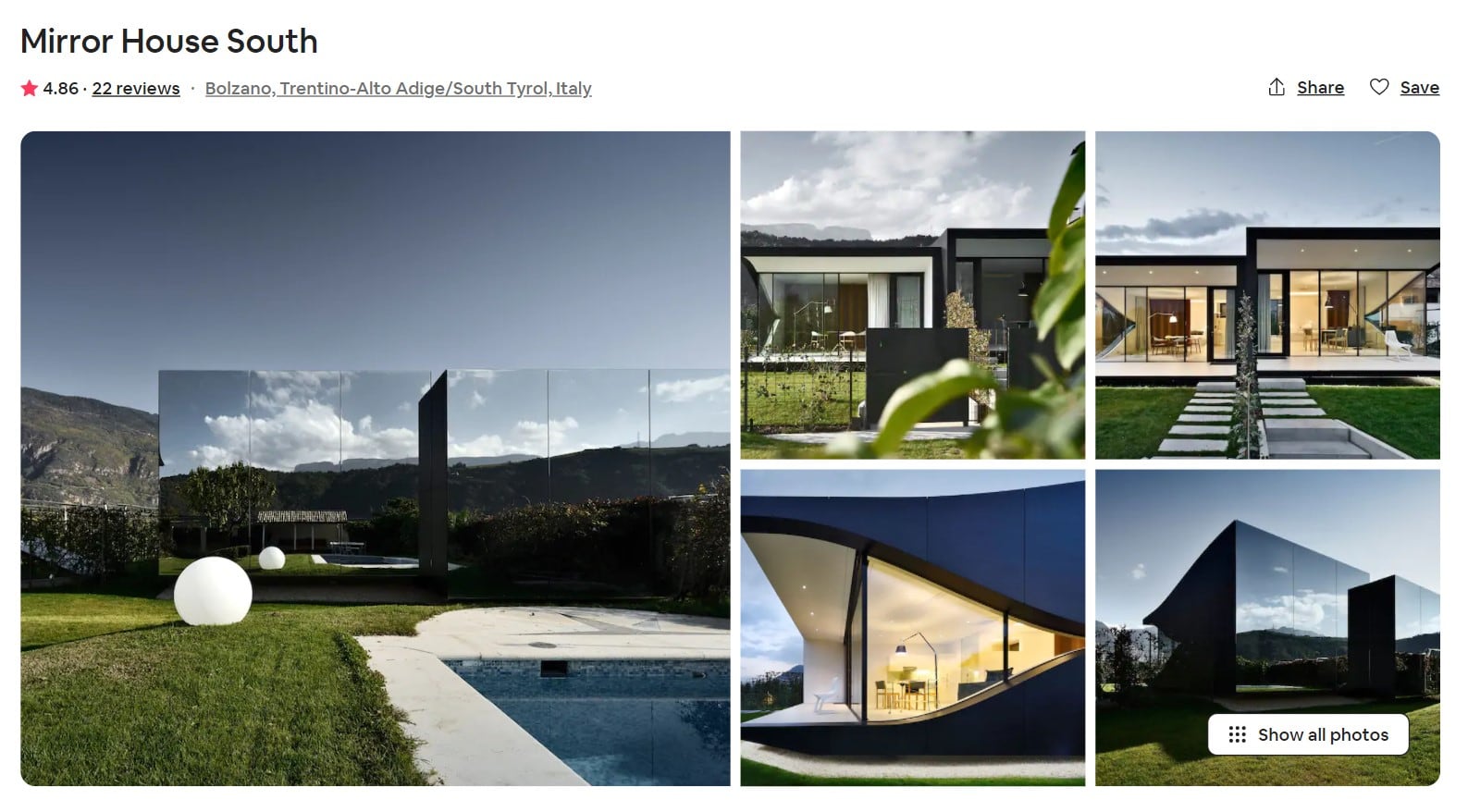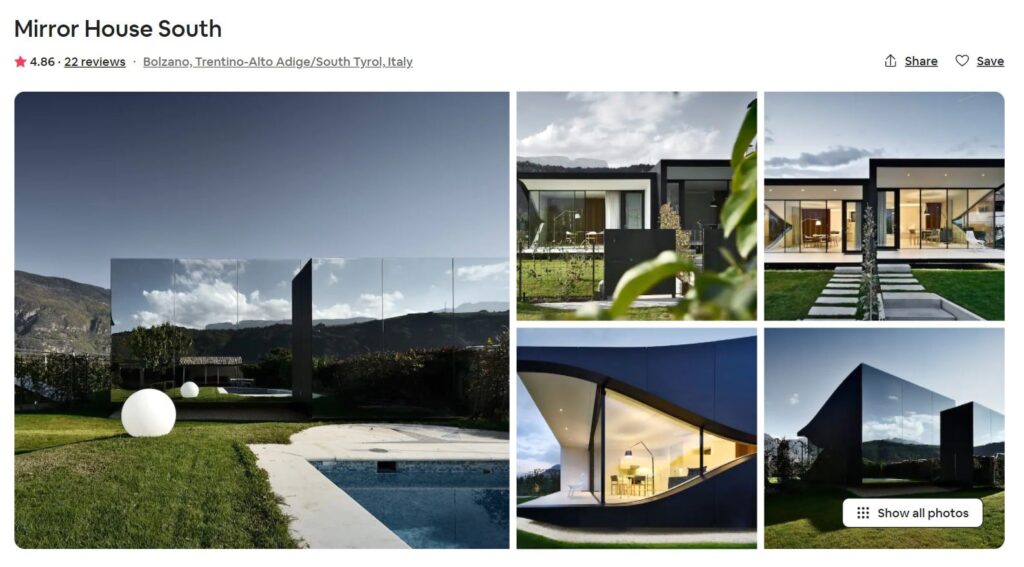 However, having too few pictures will put guests off since they won't get a good idea of what your property is like.
Whether you're hiring a professional photographer or taking your pictures yourself, aim for 20 to 30 quality listing photos.
What Equipment Do You Need?
If you're shooting your pictures yourself, the camera on any decent phone will be sufficient.
You'll want to invest in a tripod though to take the best pictures possible. Without a tripod, taking pictures on your phone will quickly lead to shaky, blurry photos.
If you're an Airbnb manager and want to invest in a camera, get a digital one with adjustable settings so you can change the exposure based on the light of each room.
Should You DIY or Hire a Photographer?
This will come down to your budget. It's no secret that a professional photographer will take much better photos than most hosts can, but they can be an expensive investment.
Your photos are the primary driver of bookings. Without quality photos that showcase your property, you won't get clicks. Remember, there is some stiff competition on Airbnb.
If you can afford to invest in a photographer, you should hire one. They'll be able to take the best lifestyle pictures of your vacation rental and handle the editing for you.
Think of these as a necessary investment – just like any other important Airbnb tool.
Creating The Perfect Photo Collection For Your Listing
If you're going to DIY it, you might be struggling with taking pictures that are bright and showcase each room. Here are our top Airbnb photography tips for creating the best photo collection for your Airbnb listing.
✅ 1. Make sure the room is clean and clutter-free.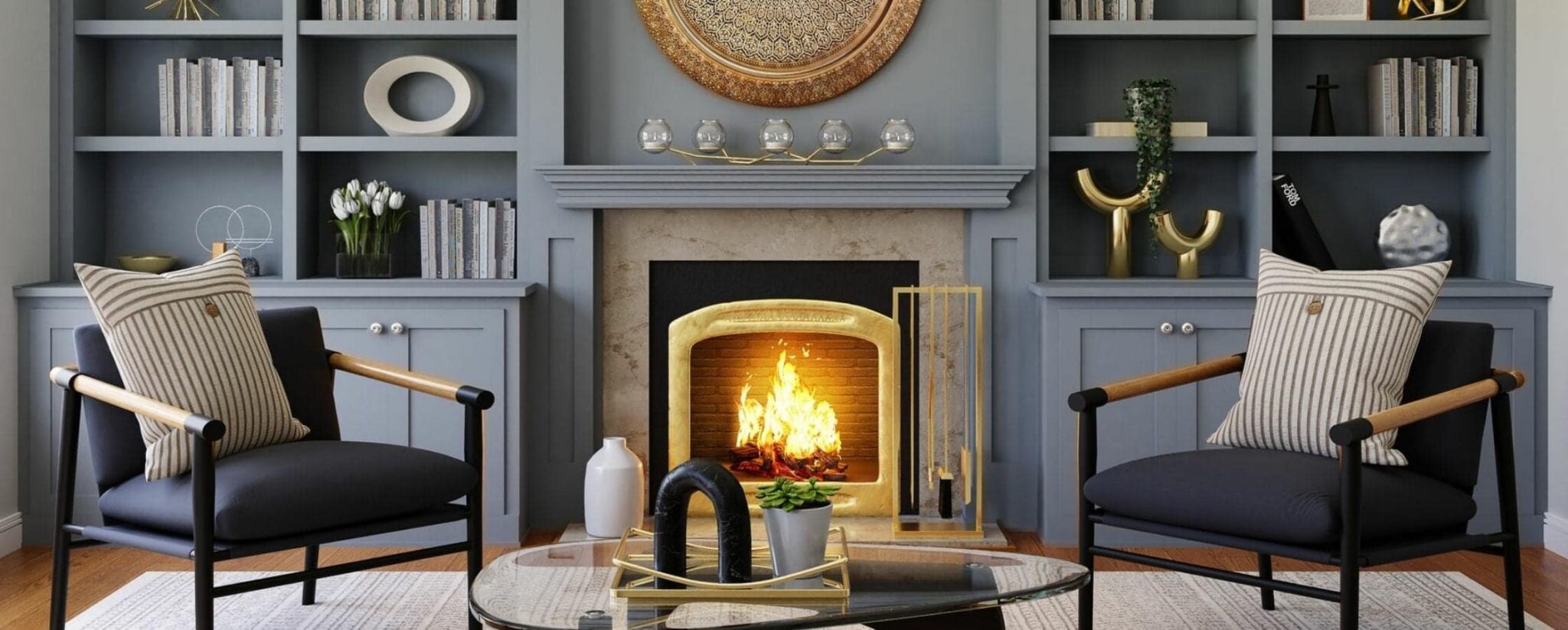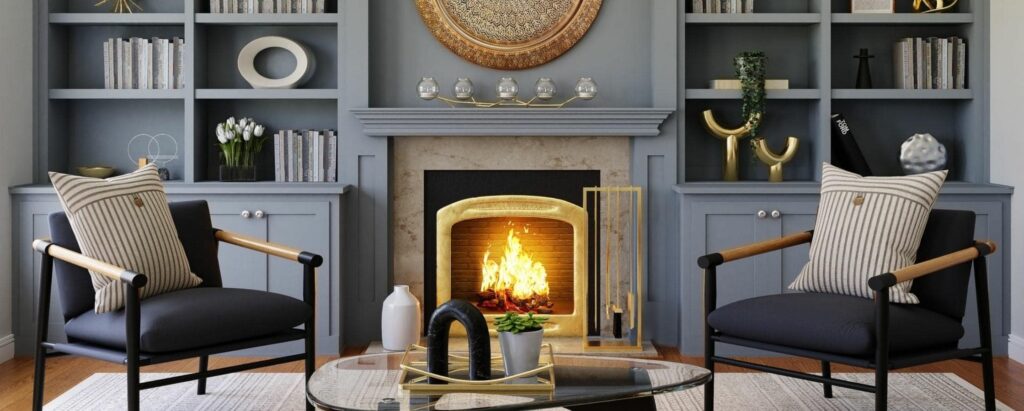 Cluttered rooms look unappealing and will put guests off staying. Pear down each room to the essentials and then add a curated collection of decor pieces to make the room more appealing.
If you're struggling with decor, less is more. Totally clear surfaces will photograph better than cluttered ones.
✅ 2. Open blinds and turn on the lights
You need great lighting to make photos look as professional as possible. Start by opening up blinds and curtains as wide as possible to let in natural light. Shooting on a sunny day is best.
You should also turn on all the lights in the room. Not only will this add to the brightness, but the lights will draw the eye around your photos and give depth to different areas of the room.
It might seem redundant to turn on all your lights (lamps and all) in the middle of the day, but you'll be surprised by the difference it can make in eliminating dark corners.
✅ 3. Shoot into a corner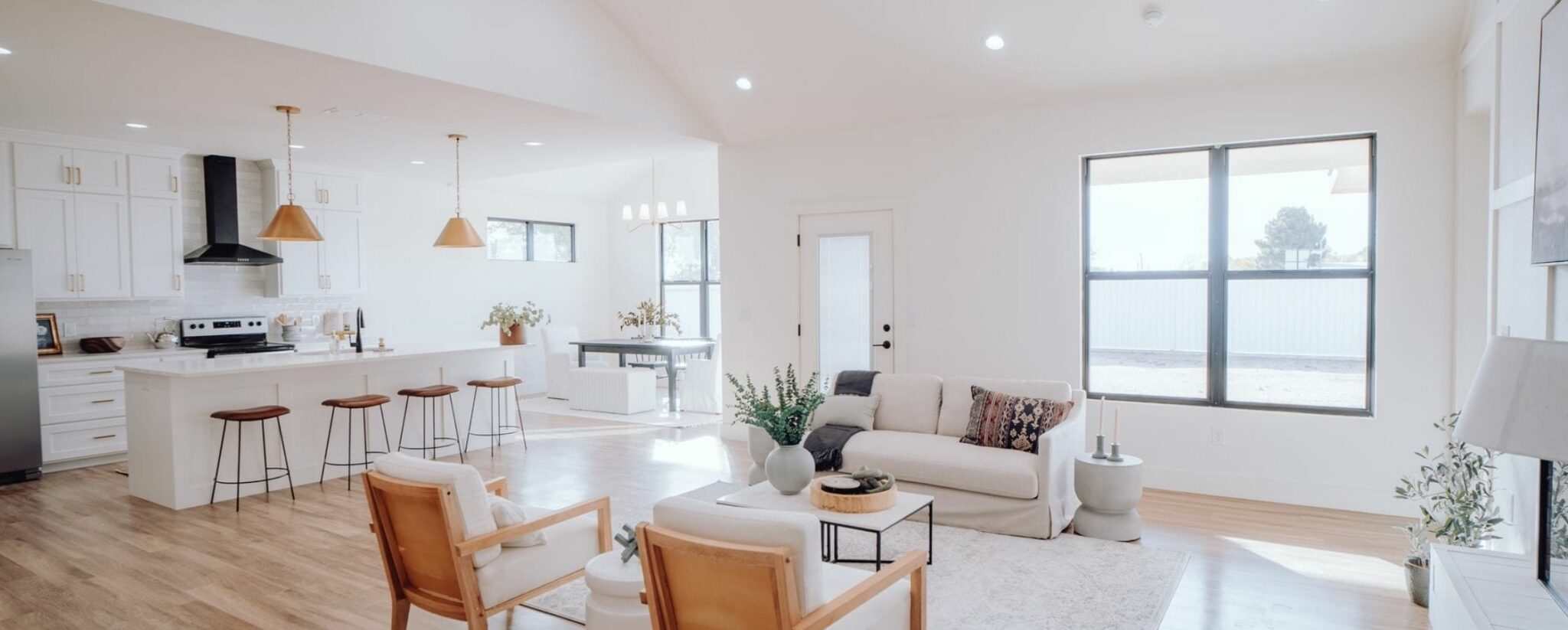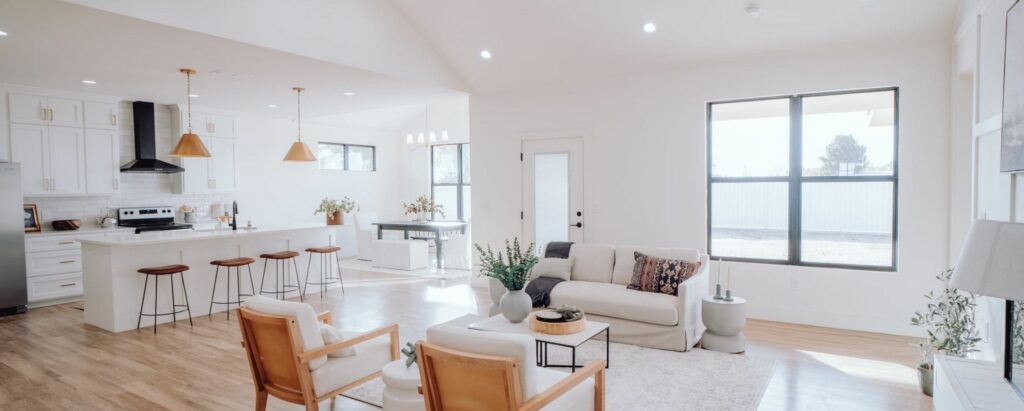 Back up into a corner as far as you can and shoot from torso height. This will give the best view of the room, give dimension to your photos, and give a better perspective.
If you're struggling to get the entire room into one photo, shooting from the corners will help. If you can't get to the corners, get as close as possible and back up against the wall.
✅ 4. Choose a focal point
Each room should have a focal point that your photos revolve around. For the bedroom, this will be the bed. In the living room, it's usually the sofa. In the bathroom, it could be a large tub or walk-in shower.
When you know what your focal point is, it's easier to figure out the best spots for taking pictures.
✅ 5. Pay attention to details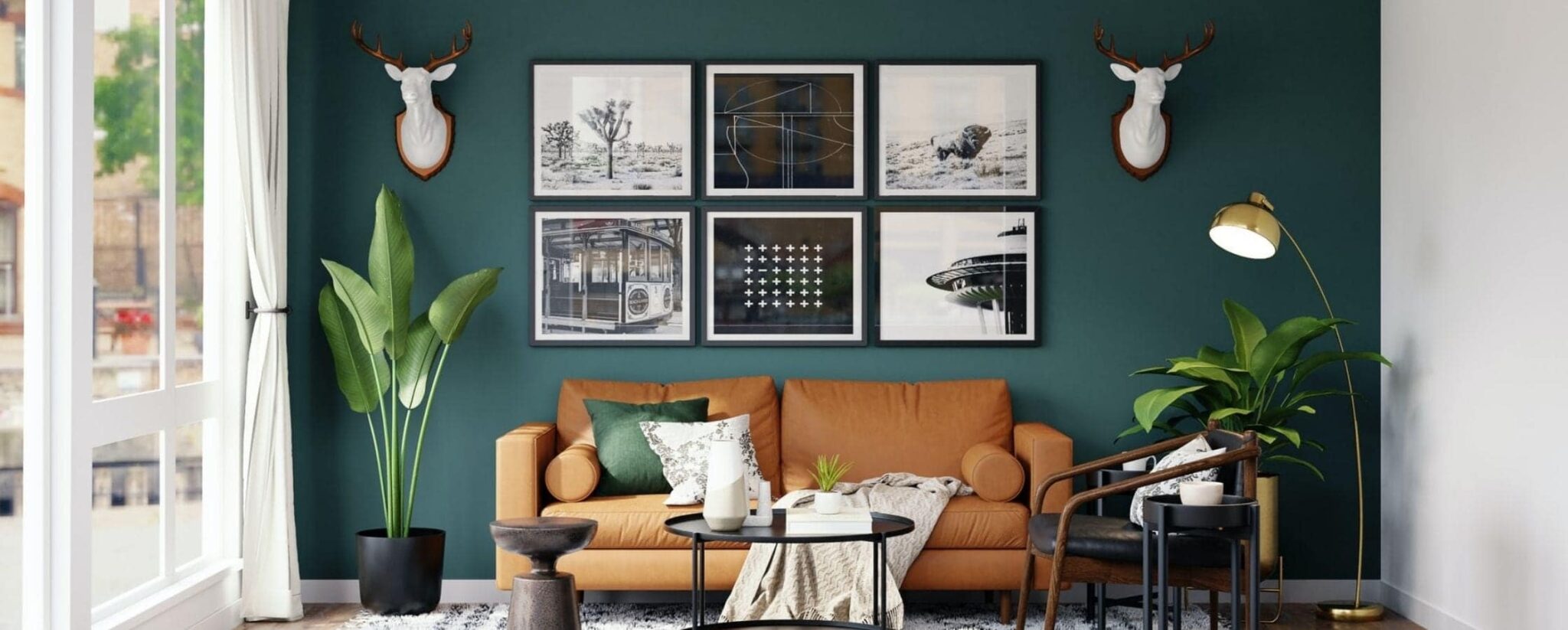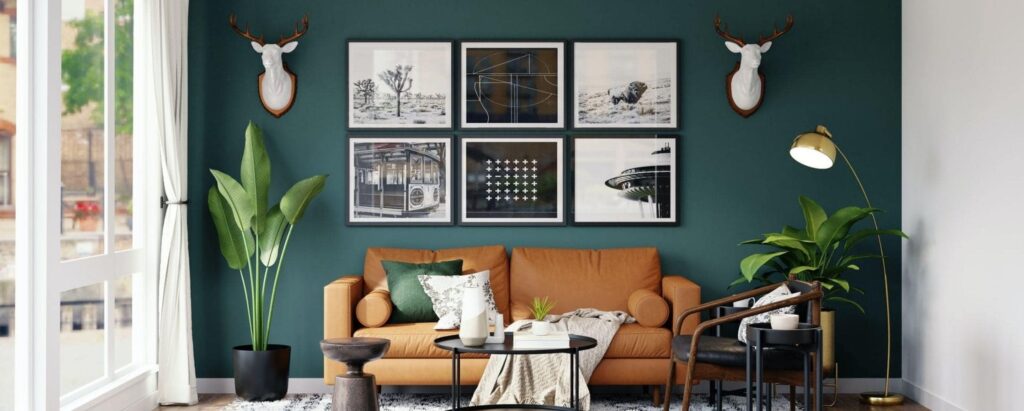 It's easy to get caught up in capturing the layout and size of rooms when taking photos, but don't forget about the details. It's the little things that guests will be drawn to and can make or break a booking.
Here are some examples of close-ups you can snap to help your guests envision themselves in your short-term rental:
A chunky blanket spread on the sofa with a book on top. 
A marshmallow station set up next to an outdoor firepit. 
A close-up of an artwork collection. 
A frothy cup of coffee next to the coffee maker. 
Fluffy bathrobes hanging on the back of a bathroom door
✅ 6. Take panoramic shots
A panoramic shot will help show off the whole room in one photo and let guests know what they're getting in each room. Try to include a wide-angle lens or the panoramic setting on your phone to take a full picture of each room.
✅ 7. Take photos from different angles
Keep your pictures interesting by varying the angles and perspectives. This will help guests orient themselves in each room and encourage them to flick through more of your photos.
However, don't be overly artistic with your angles. Each picture needs to be useful to the guests as well as interesting to look at.
✅ 8. Take photos of your local area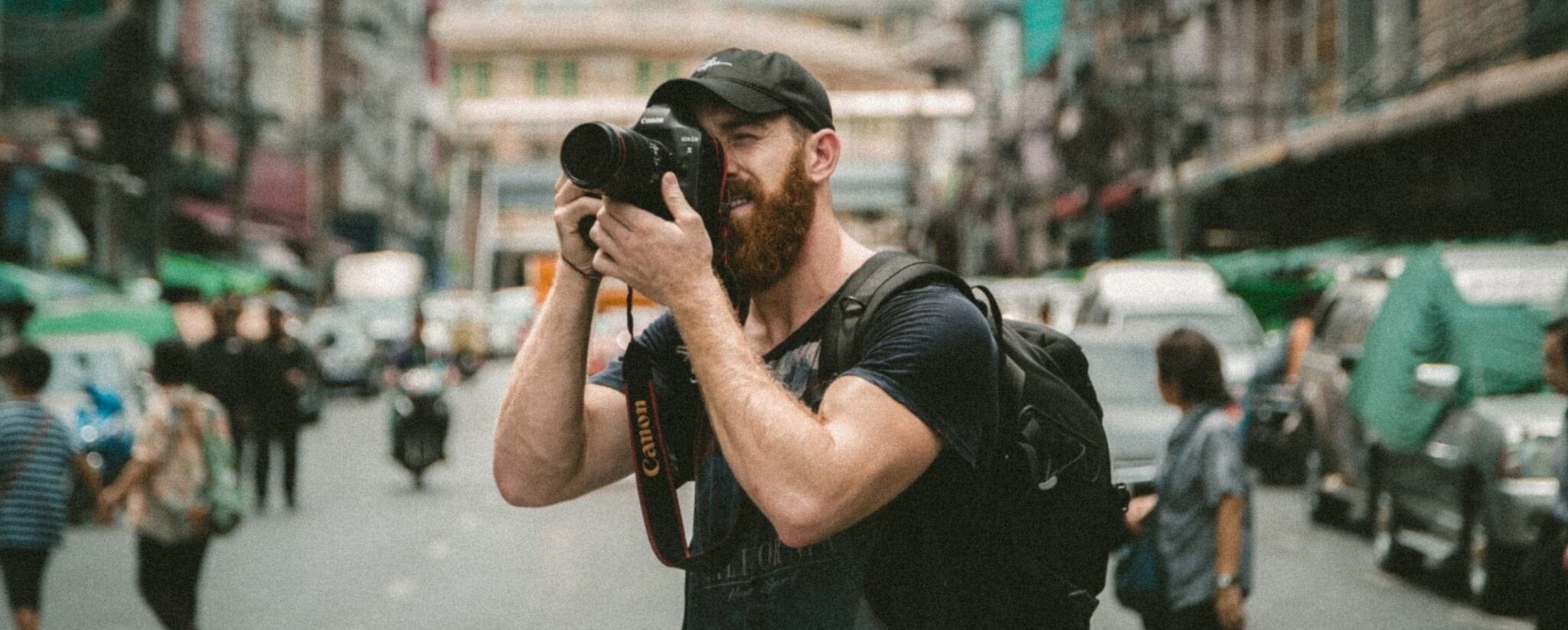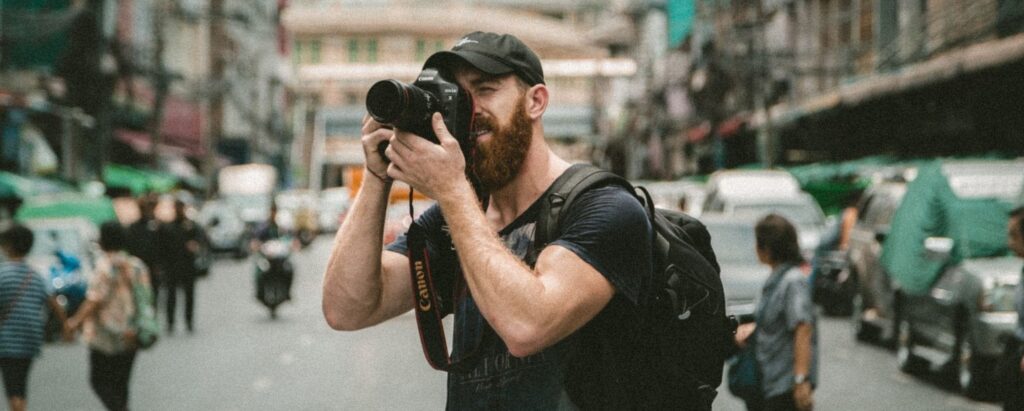 Once you have a great collection of photos of your listing, head out and snap some photos of local attractions. People will want to know what the area is like, so having great Airbnb photos of the area will draw them in even more.
This can be both functional and fun. Add some styled photos of local restaurants, cafes, or shops. But think about what makes your neighborhood unique. Maybe there is amazing graffiti by local artists or a pretty community park.
It's the charm of the area that will make your prospective guest want to visit and see it for themselves. And people love a selfie opportunity, so if you can show how pretty your neighborhood is, they'll want to come and snap their own photos.
Staging Airbnb Rooms for Photos
Staging is an important part of professional photography. Real estate agents will often stage a home before listing it for sale because people like to imagine themselves living in the space. It's the same for your Airbnb rental.
Here's a quick guide on staging your Airbnb rooms for better photographs.
Clean and Declutter
We've already talked about the importance of cleaning your Airbnb before taking photos, but this is integral for staging. A potential Airbnb guest will scrutinize your photos; if they spot dust, mess, and clutter, they won't book with you.
Start by decluttering and depersonalizing the room and then have a deep clean so you can start with a fresh canvas.
Arrange your furniture
Your furniture should be arranged in a way that makes the room functional and beautiful. For example, if your sofas are pushed up against the walls, think about bringing them into the middle to create a cozy seating area.
Or if you have a dining table, set it up with place settings and a centerpiece so guests imagine themselves eating there.
Don't forget to plumb up sofa pillows and fluff blankets to give a final cozy touch before shooting.
Prepare each room
Each room should be clutter-free with just a few props to make it look ready for guests. Here are some ideas:
Spread one or two magazines on the coffee table.
Place a bottle of bubbly and two champagne glasses on the kitchen counter.
Prepare a food platter with local cheese and meats for the dining table.
Run a bubble bath and add a couple of candles to the bathroom. 
Put a tray with a breakfast spread on the edge of the bed. 
Paint a lifestyle
Practical photos are important to show guests the layout and size of the house, but most guests will be much more interested in lifestyle photos.
This is where knowing your ideal guests comes into play:
If you cater to business professionals, set up an office space with a laptop and supplies to show how easy it is to work in your Airbnb. 
If you're near hiking trails, take a picture of your mudroom with hiking boots and equipment. 
If you welcome families, shoot a great photo of kids' toys and baskets of games. 
The more you can appeal to your ideal guests and build a lifestyle story with your photos, the more likely you are to get bookings.
Top Apps to Edit Your Photos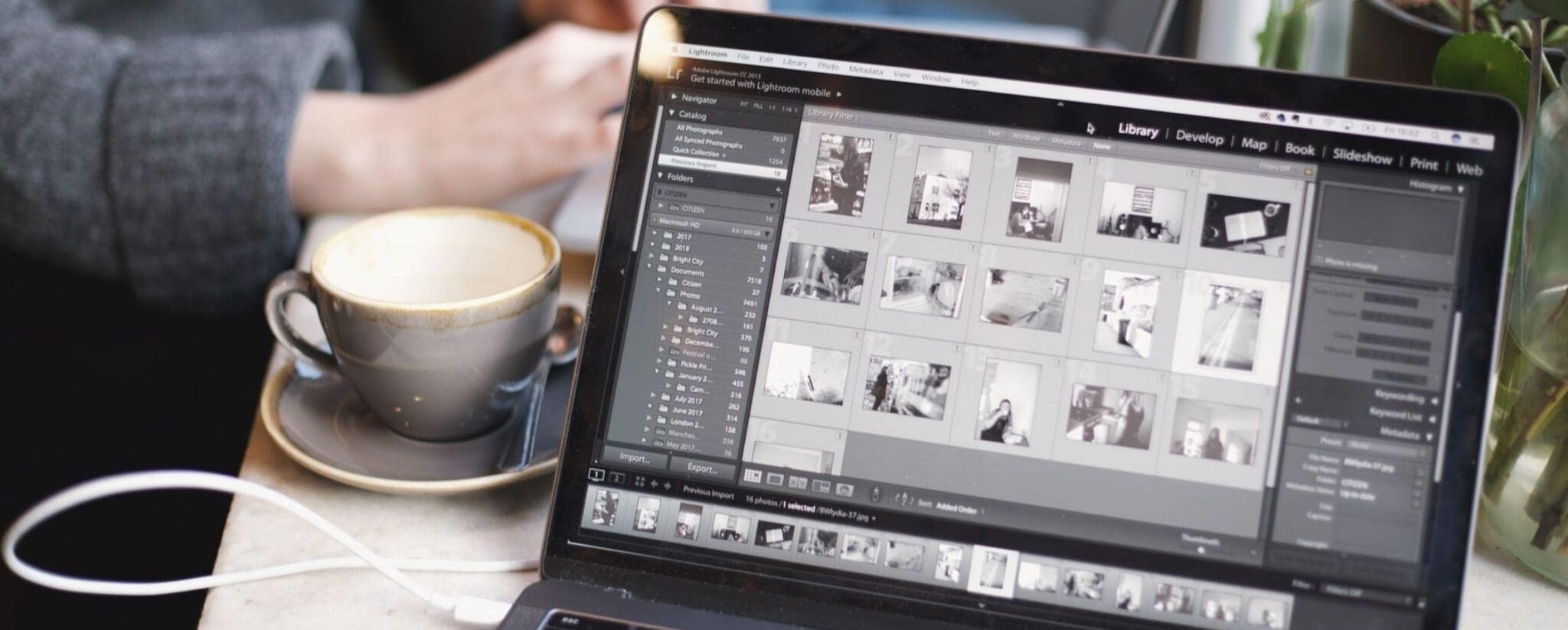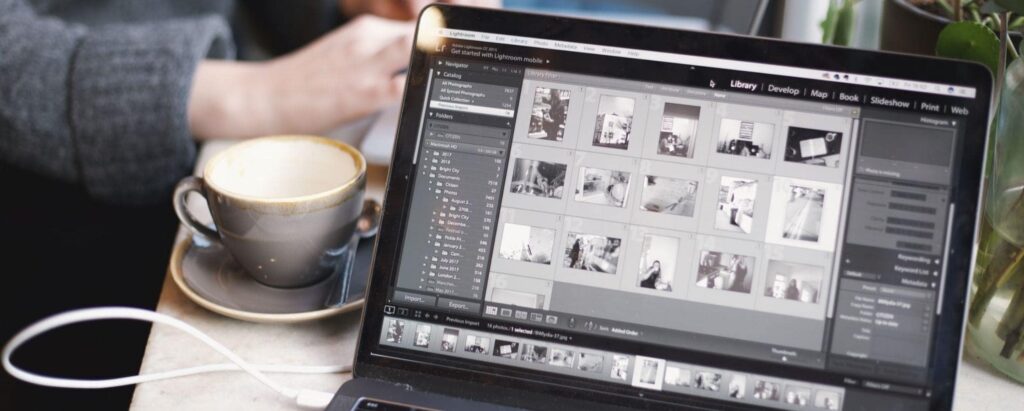 You don't need a Photoshop subscription to edit your listing photos. In fact, there are a couple of great apps that can give you that professional appearance with no prior training.
This is a premium photo editing app that lets you adjust the focus and clarity of your photos. This gives crisp, professional photos and can brighten up your pictures with editing tools for color and exposure.
This one is Google's version of Photoshop but simplified. You can save presets and have almost all the same functions as Photoshop. The great thing about presets is you can make all your photos look cohesive, giving a more professional and appealing finish.
This is probably one of the most popular editing apps for professional photographers in particular. The app has a built-in camera that takes photos through your phone and then allows you to edit them right in the app. You can adjust exposure and aperture and have a lot of free features for beginners.
Mistakes To Avoid When Creating Captions
So you've taken the best Airbnb photos, now it's time to get your captions just right.
❌ Mistake 1: Generic labels as captions
A lot of hosts simply label pictures as "kitchen" or "living area", but this is missing an opportunity to market.
Airbnb emphasizes the caption alongside the photo, so this is your opportunity to tell a story.
A cozy living room with a wood burner, chunky blankets, and a cupboard full of games and books to keep you occupied. 
Recently modernized kitchen with a large refrigerator, gas stove, dishwasher, and a coffee maker for those sleepy mornings. 
Spacious bathroom with a jacuzzi tub and large vanity with bright makeup lights that make getting ready a breeze. 
❌ Mistake 2: Short descriptions
There is a whole space dedicated to the picture caption, so use it! Many hosts use one or two-word captions because it takes time to write dedicated stories for each picture, but it's worth the effort.
Just like the examples above, explain the picture, the highlights, and how guests can use the room. One or two sentences are plenty and will give guests a better idea of each photo.
❌ Mistake 3: Missing non-obvious features
A picture is worth a thousand words, but it's not always obvious what features are hiding within them. It could be underfloor heating, fast WiFi, free Netflix, or other features that aren't obvious from photos. Add them to the caption so guests know what they're getting.
❌ Mistake 4: Ignoring reviews
If you're running out of things to add as a caption, add some of your best reviews that highlight a feature in the photo. For example, if someone left a positive review about the beds, add it as a caption to one of your bedroom photos.
❌ Mistake 5: Not labeling rooms
If you have four bedrooms, two bathrooms, and two living areas, label them in photos so guests know what they're looking at.
More Ways to Optimize Your Airbnb Listing
Getting your listing images just right with our Airbnb photo tips is essential for success. If you can only afford to invest in one thing right now, make professional-looking photographs that showcase your Airbnb property and all the features it holds.
Your photos will draw potential guests to your listing, but there is so much more to optimize in order to secure bookings.
Head to our full guide on how to optimize your Airbnb listing to make your property stand out from the competition. 
Recommended: 19 Best Airbnb Unique Listings From Around the World
Airbnb Photo Tips