Disclosure: This post may contain affiliate links. If you click on a link I may make a small commission at no extra cost to you. You can read the full disclosure here.
Last Updated on October 23, 2022 by Chris Panteli
Lodgify Review
As a vacation rental host, you know that Airbnb is one of the most effective platforms for getting bookings. You can sign up in minutes and many hosts get their first bookings within hours with an optimized listing.
It's an invaluable tool for growing your vacation rental business, but if you want to be successful long-term, it's not the only tool you should be relying on.
In fact, the most successful hosts know they need to diversify their platforms to boost occupancy and reach a wider audience.
That's where Lodgify comes in.
If you've never heard of this vacation management software before, or you're unsure if it's worth your time, this in-depth Lodgify review will give you everything you need to know.
Lodgify Vacation
Rental Software
✅ Get more bookings
✅ Connect with the top channels
✅ Save time with our software
✅ Website builder
✅ Payment processing
✅ So much more…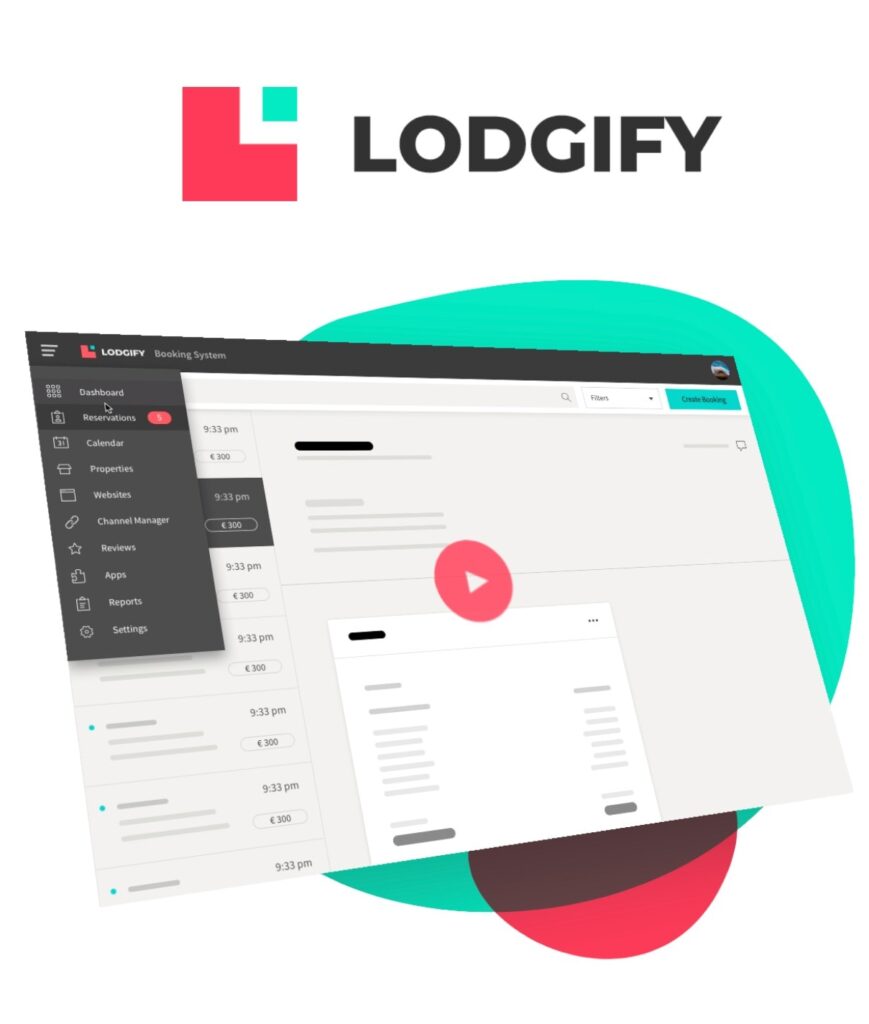 Is Lodgify owned by Airbnb?
No, Lodgify is independent of Airbnb but does offer an integration that allows you to manage your Airbnb listings directly in your Lodgify dashboard. This gives you a centralized management software for direct booking, payments, and a professional website, all while keeping your Airbnb listing active.
What is Lodgify?
When it comes to Airbnb essentials for a successful business, management software should be top of your list.
Lodgify is a complete vacation rental software that allows you to build a website for your property.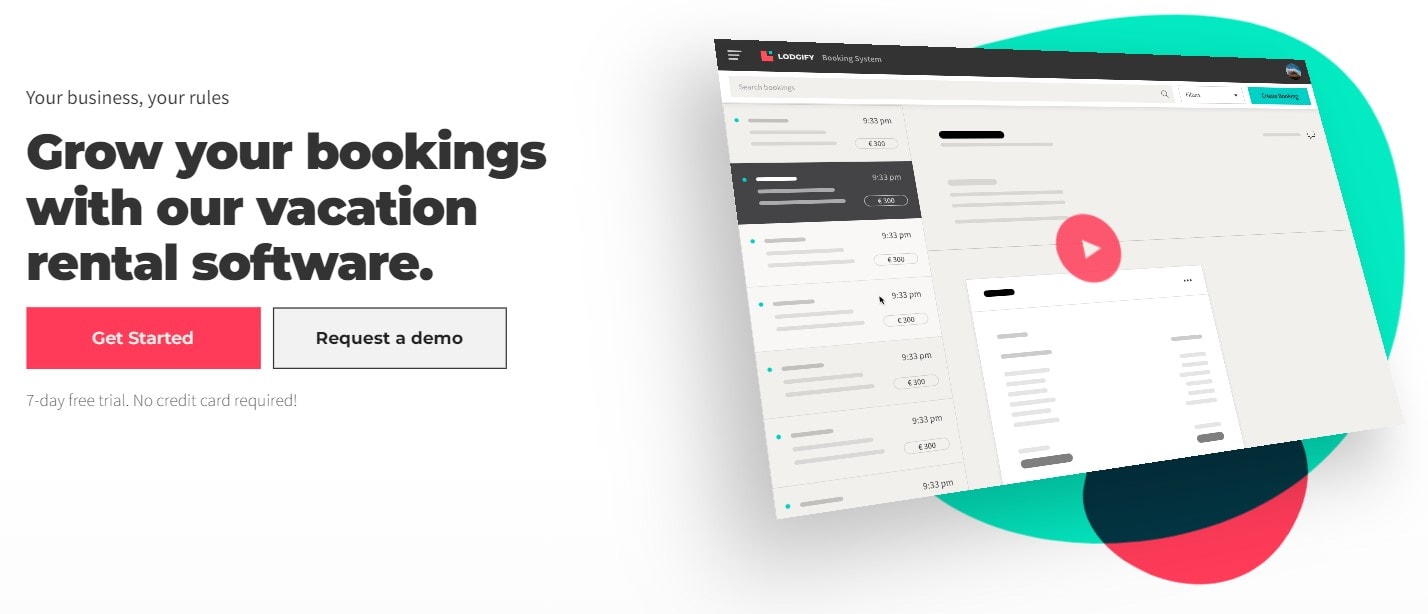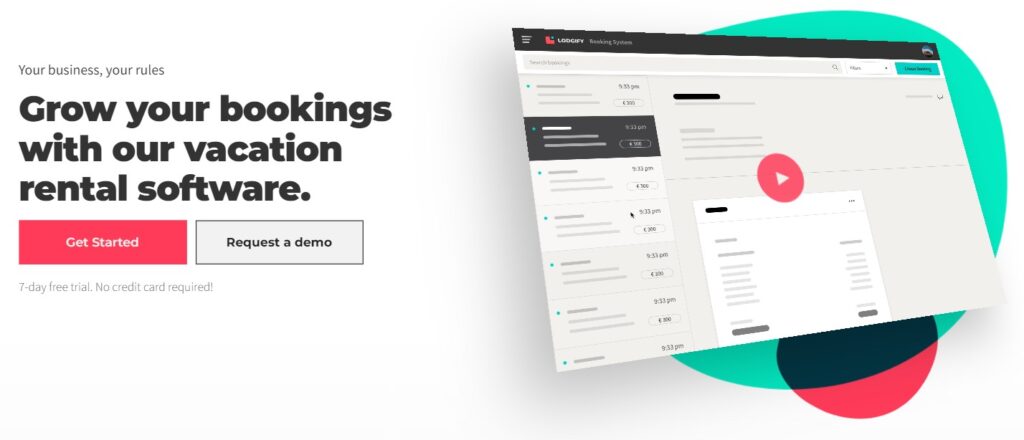 It has all the features you need to run a vacation rental, including booking software, credit card payment processing, and direct booking.
As more and more people join the short-term vacation rental industry, it's more and more difficult to stand out.
Having a dedicated website for your rental is a great way to stand out as a professional Airbnb host and can bring in more bookings.
Lodgify Pricing
Lodgify has a tiered pricing structure depending on the level of commitment you have to your vacation rental business:
Lite: This is best for a short-term rental with only occasional bookings. There is no monthly fee, instead, you pay 3.9% per booking.
Starter: If you're just getting started and want regular bookings, go for the Starter package. It's 11€ per month, plus a 1.9% booking fee.
Professional: Added features for established rental businesses. It costs 28€ per month and there is no booking fee. 
Ultimate: If you have multiple properties, this is the best option for scaling your enterprise. It costs 43€ per month and there is no booking fee.
Lodgify Features
Lodgify is most known as a vacation rental website builder, but it comes with added features that make it a fully integrated vacation rental software.
Property management software
The centralized system allows you to manage calendars, bookings, rates, and payments from one dashboard. This is a great tool whether you're a vacation rental owner or Airbnb property manager.
Lodgify even integrates with Airbnb so you can manage rentals listed on that platform within your Lodgify account.
Website builder
You can create a professional-looking vacation rental website using set templates. This not only establishes trust and authority with potential guests but can help bring in more bookings than using Airbnb alone.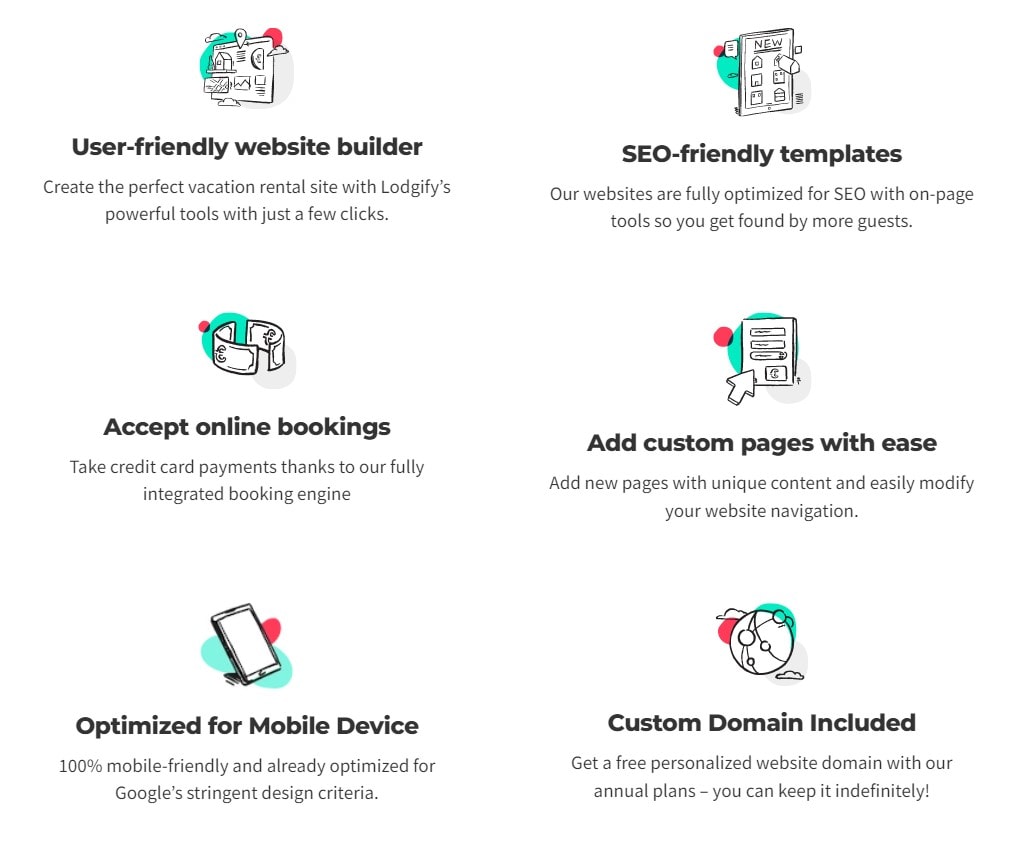 Channel manager
The channel manager lets you sync calendars and reservations across all booking sites, including Airbnb, HomeAway, Expedia, and others.
Without this channel manager, it would be difficult to check calendars across multiple platforms. This ensures you don't get double bookings on different sites.
Booking software
The integrated online booking system allows guests to book a stay at your rental directly on your Lodgify site. This helps avoid the steep booking fees on other sites and gives a more professional feel.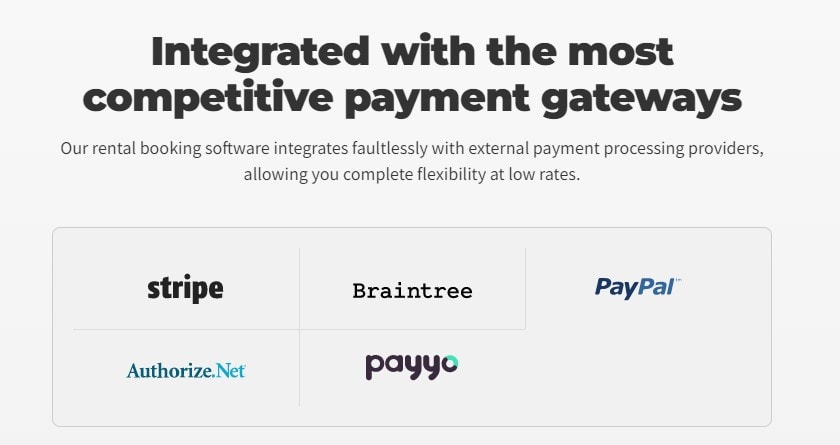 Payment processing
Lodgify also processes card payments for you and integrates with payment gateways like Stripe so you get payments deposited directly into your bank account after every booking.
Lodgify Pros and Cons
If you have your rental set up on Airbnb, there are some advantages of taking the time to set up on Lodgify, too.
1. Less reliance on third-party sites
You don't want to become reliant on one booking site when you're growing a vacation rental business. If Airbnb went under tomorrow, you'd lose your entire business.
Instead, it's best to diversify and have your rental in multiple places. Plus, Lodgify gives you your own website, so you aren't solely dependent on third-party booking sites.
2. More bookings
Most internet users know how to shop around for a good deal. If they find your listing on Airbnb, chances are they'll do a Google search to find the best price on the different hosting sites.
If they find your website, they'll avoid the fees of the major booking platforms, meaning they're more likely to book.
It's also much easier for your guests to recommend you to friends if you have a dedicated website they can send them to.
3. It's your online business card
Whether you meet people in person or want to market your new rental online, your website is an advertisement for your property.
It makes it much easier to promote and network when you have a professional-looking website you can send people to and it gives a better impression of your business.
4. It builds credibility and trust
Anyone can set up a listing on Airbnb, and a lot of guests are wary of the platform because of scammers who overpromise and under-deliver. Having a dedicated website instantly builds trust and shows you're a credible rental.
Limitations of Lodgify
The main limitation of using Lodgify to set up your rental website is the website builder itself. Although you can customize the colors, fonts, and images, you are limited on the structure and layout.
This is great news if you're brand-new to website building, but it doesn't give as much freedom as WordPress or Squarespace, for example.
On the flip side, those other website builders aren't dedicated to vacation rentals so don't come with all the specialized tools.
Who is Lodgify for?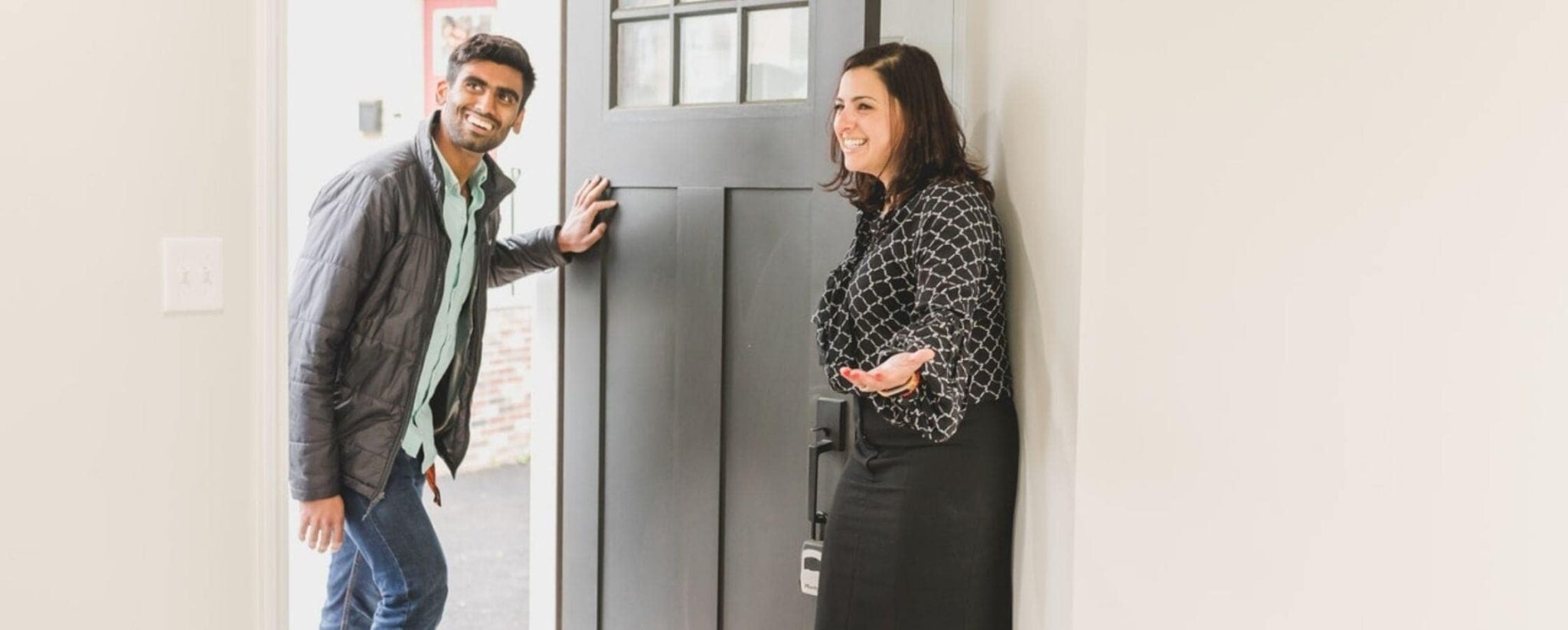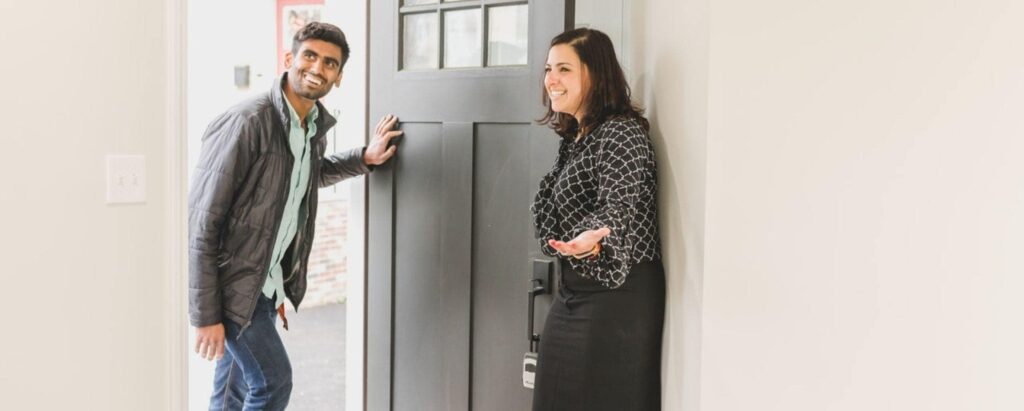 Lodgify is a great option for anyone looking to make their vacation rental successful long-term. However, it's not for everyone.
If you're planning on listing your property for part-time hosting and aren't looking to be fully booked year-round, it's a lot of effort running a website.
Likewise, if you're a hosted property owner who only rents out a room in your home, having a dedicated website is overkill.
On the other hand, it's especially useful if you have a cleaning team and/or manager you need to schedule and keep track of.
Lodgify Vacation
Rental Software
✅ Get more bookings
✅ Connect with the top channels
✅ Save time with our software
✅ Website builder
✅ Payment processing
✅ So much more…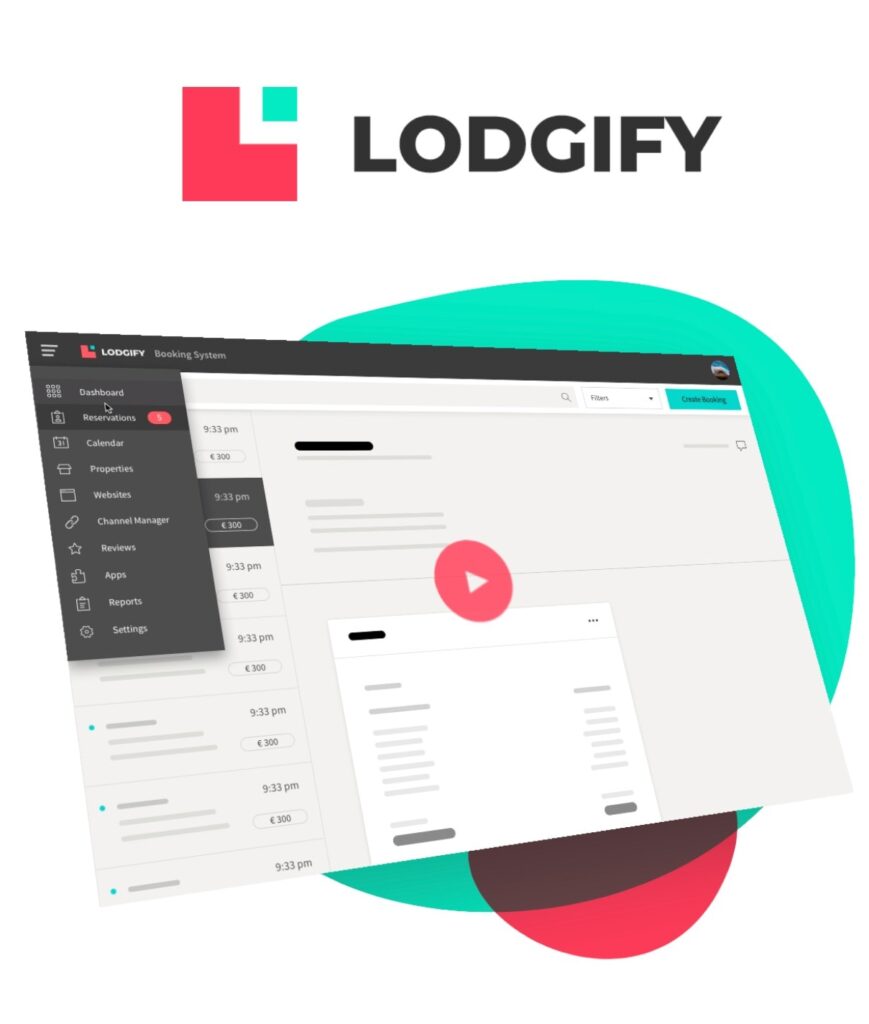 Lodgify Alternatives
Lodgify is a popular option for vacation rental management, and it has thousands of users. However, it's not the only option on the market.
If you're thinking about setting up a dedicated website for your Airbnb rental, there are some alternatives to consider:
Uplisting
OwnerRez
iGMS
Hosthub
Guesty
Hostfully
Lodgify vs Airbnb
If you already use Airbnb, you might be wondering if it's worth using Lodgify as well. After all, it does seem like more work for the same service.
When you're getting started with a vacation rental, Airbnb is a must. As an established platform, it has a built-in audience of people actively searching for vacation rentals in your area.
However, it's not a case of choosing Airbnb or Lodgify. Instead, we suggest using them together to maximize occupancy and manage your rental more effectively.
Lodgify integrates with Airbnb so you can easily manage your listing on both sites within your Lodgify account.
Here's a quick comparison between the two if you're interested:
Comparison
| | | |
| --- | --- | --- |
| | Lodgify | Airbnb |
| Host Fee | 0% | 3-5% |
| Guest Fee | 0% | 10 – 14% |
| Credit Card Fee | ~2.9% + $.30 | 0% |
| Subscription Cost | starts at $0/mo | $0 |
The Bottom Line
There are so many tools available to help you grow a successful Airbnb business. But no matter what type of rental you have, you'll benefit from a dedicated website and vacation rental management tool.
Lodgify isn't the only option on the market, but there are countless great Lodgify reviews, an affordable pricing plan, and easy-to-use tools, so it's clear to see why it's a popular choice.
If you're looking for more ways to upgrade your Airbnb and boost your occupancy, check out our review of Airbnb smart locks and find out if they're worth the investment.
Lodgify Review