Disclosure: This post may contain affiliate links. If you click on a link I may make a small commission at no extra cost to you. You can read the full disclosure here.
Last Updated on November 13, 2023 by Alex
In the vibrant world of online fashion marketplaces, Poshmark stands out as a thriving community where style meets entrepreneurship. Whether you're a seasoned seller or just dipping your toes into the reselling game, the journey to success on Poshmark is an exciting one, filled with opportunities for growth.
In this ultimate guide, you'll learn the secrets to thriving on Poshmark, from creating eye-catching listings to engaging with the busy Poshmark community. Whether you're here to declutter your closet, turn your fashion flair into a side hustle, or build a flourishing online business, you'll learn everything you need to know on how to be successful on Poshmark.
Selling On Poshmark The Basics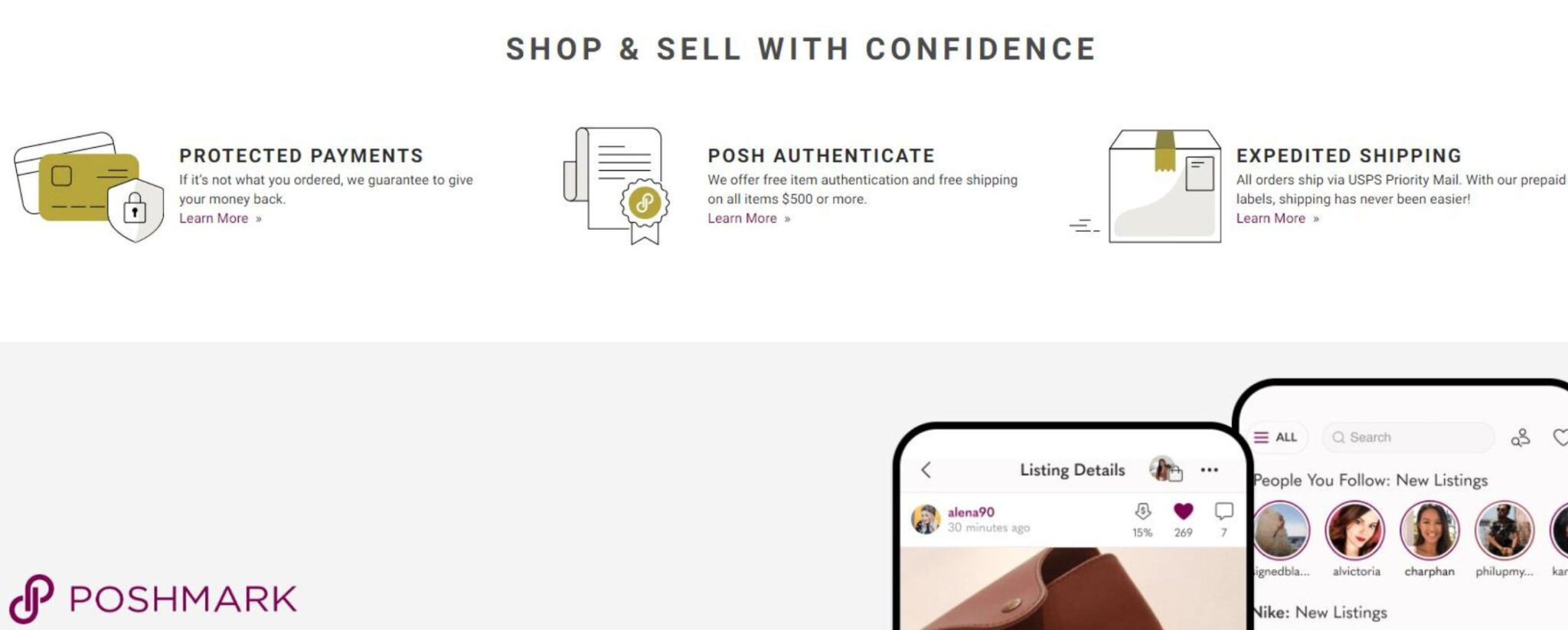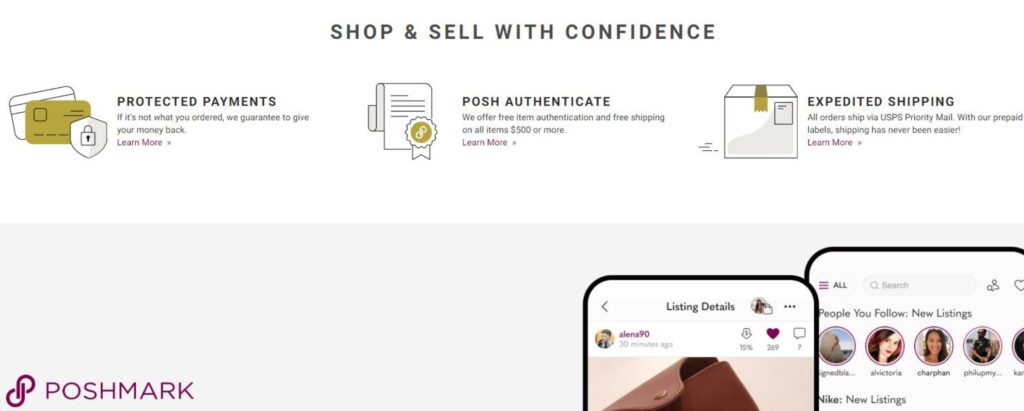 Selling on Poshmark can be a rewarding way to declutter your closet and make some extra cash. Here are the basic steps to get you started:
Create a Poshmark account
Set up your Poshmark user profile
List your items
Package and ship items
Receive payments
By following these basic steps, you can start your Poshmark journey, create a successful selling experience, and earn extra money. Find more tips for successful sales here.
How To Be Successful On Poshmark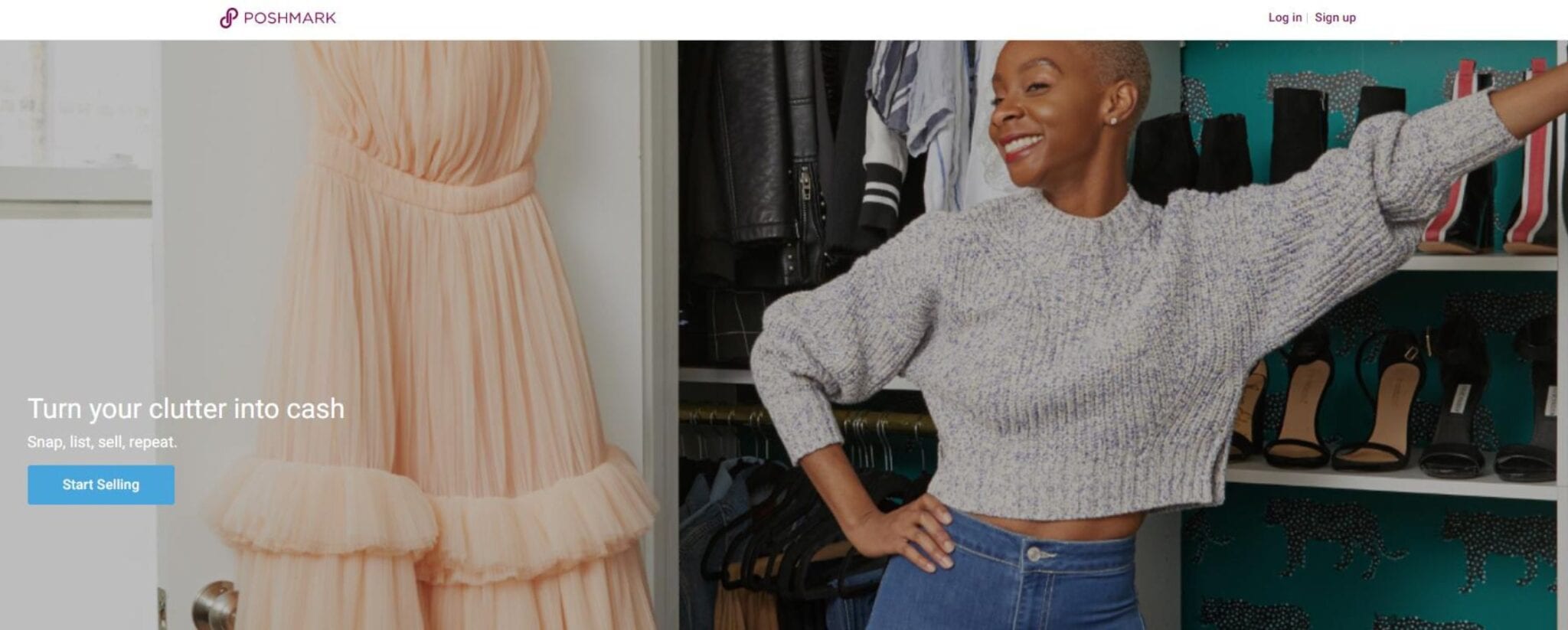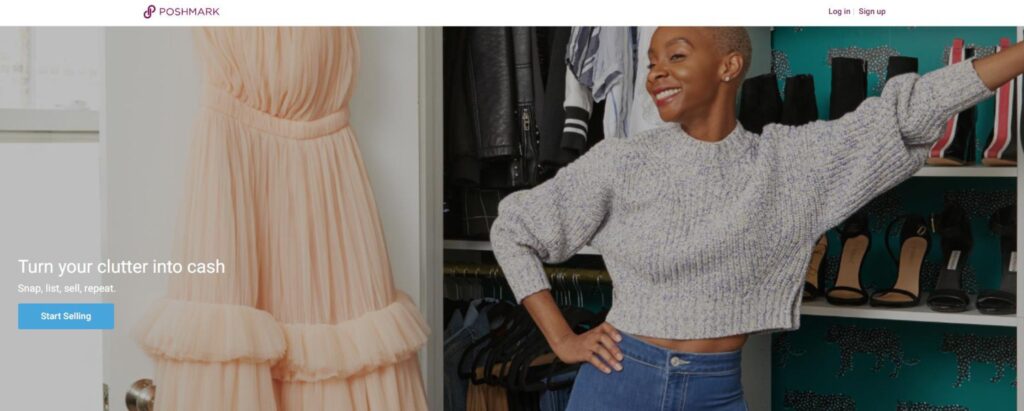 Being successful on Poshmark involves a combination of effective selling strategies, engagement with the community, and providing excellent customer service. To help Poshmark work for you, here are some key tips to help you succeed.
Using Proper Titles
Creating effective and compelling titles for your Poshmark listings is crucial for attracting potential buyers. A well-crafted title can make your item stand out in searches and encourage users to click on your product listing. Here are some tips on how to create successful Poshmark titles.
Be Descriptive
Clearly describe the key details of your item in the title. Include the brand, color, size, and any important features. Use terms that potential buyers are likely to search for.
Use Keywords
Think about what words potential buyers might use to search for your item. Include relevant keywords in your title to improve search visibility.
Highlight Special Features
If your item has unique or noteworthy features, include them in the title. This could include patterns, materials, or any other distinctive qualities.
Avoid Abbreviations
Spell out words instead of using abbreviations to ensure clarity. For example, use "New with Tags" instead of "NWT."
Include Style Keywords
Add style-related keywords to attract users with specific fashion preferences. For example, use terms like "Boho," "Vintage," or "Athleisure" if applicable.
Highlight Condition
If your item is in excellent condition, mention it in the title. Use terms like "Like New," "EUC" (Excellent Used Condition), or "NWOT" (New Without Tags).
Size Matters
Include the size in your title as many buyers filter their searches based on size. For example, "Size 8 Floral Sundress."
Create A Catchy Title
Make your title engaging by adding a touch of creativity. Use adjectives that convey a positive impression without exaggerating.
Consider Seasonality
If your item is suitable for a specific season, include that in the title. For example, "Winter Wool Coat" or "Summer Beach Dress."
Check For Typos
Avoid typos and errors in your titles to maintain a professional appearance. Double-check spelling, especially for brand names.
Capitalize Properly
Use proper capitalization for a polished look. Avoid writing entire titles in uppercase, as it can be harder to read.
Keep It Concise
Poshmark titles have a character limit, so keep your title concise and to the point. Focus on the most important details to make every word count.
Competitive Pricing
Setting competitive prices on Poshmark is essential for attracting buyers and increasing your chances of making sales. Here are some strategies to help you use competitive pricing effectively:
Browse Poshmark sold listings to see how a similar item is priced
Be realistic about the market value of your clothing item
Offer discounts for buyers who purchase multiple items from your closet
Take into account the original retail price of the item
Factor in shipping costs
Be open to negotiation
Consider pricing items just below rounded numbers (e.g., $29.99 instead of $30)
Participate in Poshmark sales events and offer additional discounts during these times
Fast Shipping
Fast and reliable shipping is a key factor in providing a positive buying experience on Poshmark.
Poshmark encourages sellers to ship within 1-2 business days. If there's a delay in shipping, communicate this with the potential buyer. Keeping buyers informed can help manage expectations and prevent negative feedback.
You should always use the pre-paid shipping label provided by Poshmark. This label ensures a smooth and trackable shipping process.
Once you've shipped the item, enter the tracking information on Poshmark. This allows the Poshmark buyer to track their purchase, enhancing their experience.
By prioritizing fast shipping and ensuring a smooth process, you can enhance your reputation as a successful Poshmark seller, leading to increased buyer satisfaction and potential repeat business.
High-Quality Photos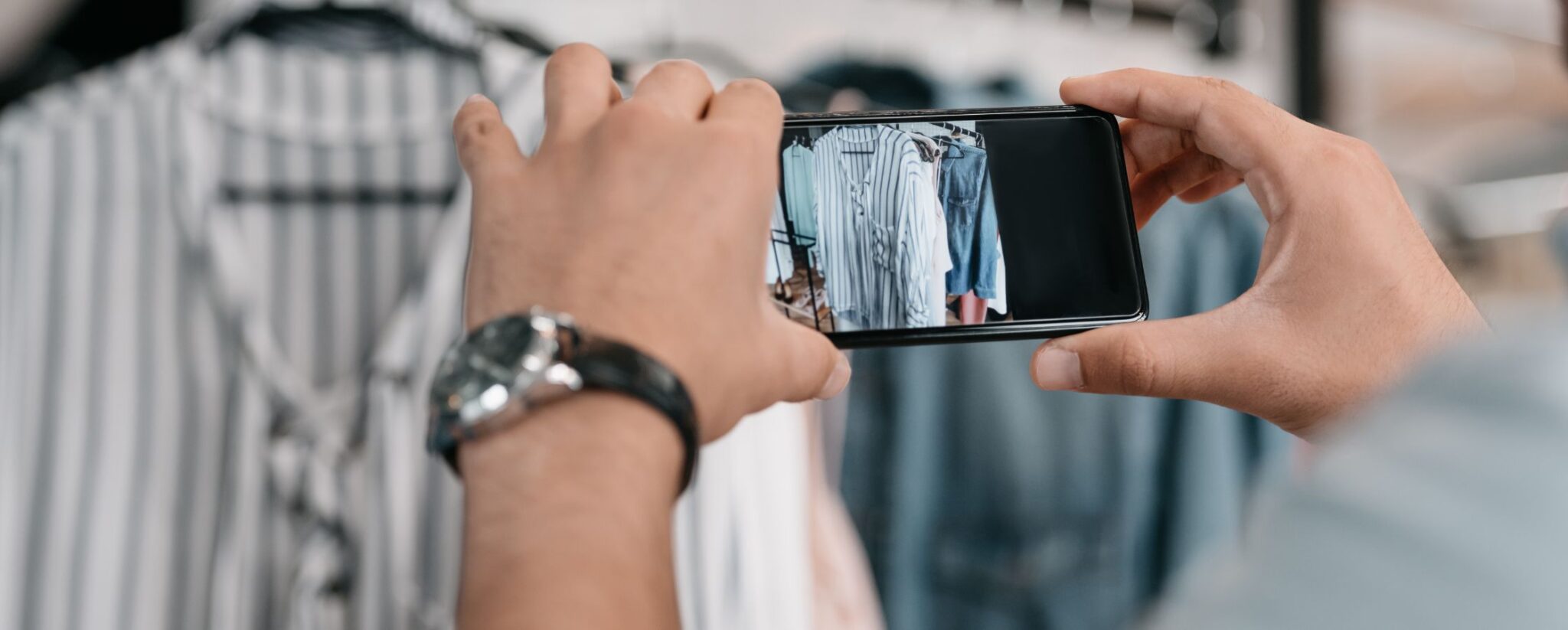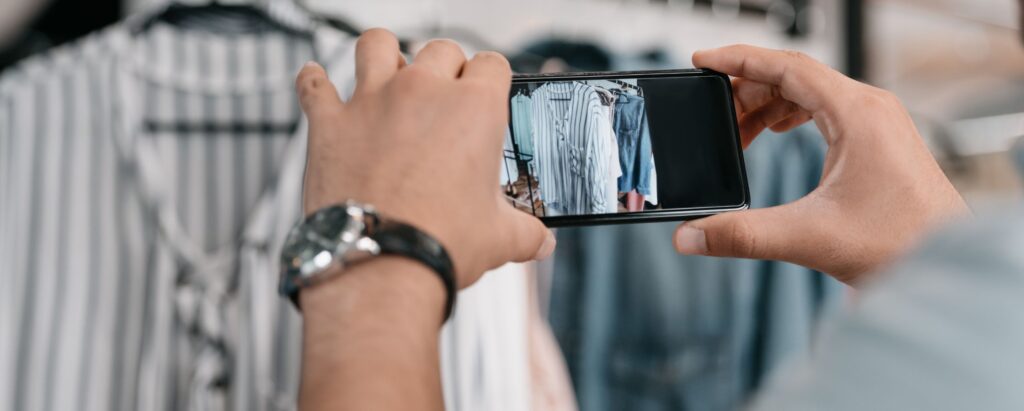 High-quality photos are essential for attracting buyers and making your Poshmark listings stand out. Here's how to be successful on Poshmark by using great photos:
Good lighting
Use a clean and clutter-free background
Use a tripod or steady surface to avoid shaky photos
Include photos from different angles to showcase all aspects of the item
Include a photo with a reference item (e.g., a coin or ruler) to show the size of the item
Zoom in on any unique features, patterns, or textures
Ensure the entire item is visible in at least one photo
Avoid excessive filters, using a stock photo, or editing that might mislead buyers
Include photos of brand labels, tags, and care instructions
Maintain a consistent aesthetic for your photos
If applicable, include photos of the item being worn or styled
Take advantage of the maximum number of photos allowed by Poshmark for each listing
Poshmark Parties
Poshmark Parties are virtual buying and selling events within the Poshmark app. Participating in a Posh Party can increase the visibility of your listings and attract potential buyers.
By actively participating in Poshmark Parties and strategically sharing your listings, you can increase your visibility, attract more followers, and ultimately boost your sales on the platform.
Bundle Discounts
Offering bundle discounts on Poshmark is a great strategy to encourage buyers to purchase multiple items from your closet. It can increase the overall value of each transaction and improve potential customer satisfaction.
You can effectively use bundle discounts on Poshmark to drive sales, increase the average transaction value, and provide added value to your buyers.
Engage With Buyers
Engaging with buyers on Poshmark is crucial for building positive relationships, encouraging repeat business, and establishing a good reputation on the platform.
Make sure to answer all questions, be friendly, and take care to personalize your responses.
By consistently engaging with buyers in a positive and helpful manner, you can create a welcoming shopping experience, encourage repeat business, and build a strong reputation as a seller on Poshmark.
Following And Sharing
Following and sharing are essential activities on Poshmark that can significantly impact your success on the platform.
Make sure to follow other Poshmark users who are active and share similar styles. You should also engage with your followers, join Poshmark parties, and follow Poshmark brand ambassadors.
Sharing is another essential way to boost your own sales. Regularly share your own listings to the main feed and relevant Posh Parties. This increases the visibility of your items and attracts potential buyers.
By strategically combining following and sharing activities on Poshmark, you can enhance your visibility, attract more followers, and increase the likelihood of making sales. Consistency, engagement, and a genuine approach to building relationships within the Poshmark community are key to success. Learn how to send messages on Poshmark here.
Negotiating With Buyers
Negotiating with buyers on Poshmark is a common and essential aspect of the Poshmark selling process. It's so common that every buyer has a "send offer" button they can hit to begin the negotiation process.
Effectively handling negotiations can lead to successful sales and positive interactions. Here's how to be successful on Poshmark by using negotiation skills:
Maintain an open attitude toward reasonable offers
Price your items with a bit of flexibility
Before listing an item, determine the lowest price you're willing to accept
Encourage buyers to bundle items by offering additional discounts
If an initial offer is too low, counteroffer with a reasonable and thoughtful response
Use Poshmark's private offer feature to send discounted offers to likers
While negotiation is part of the process, know when to walk away from a lowball offer if a deal doesn't align with your terms
The Importance Of Optimizing Listings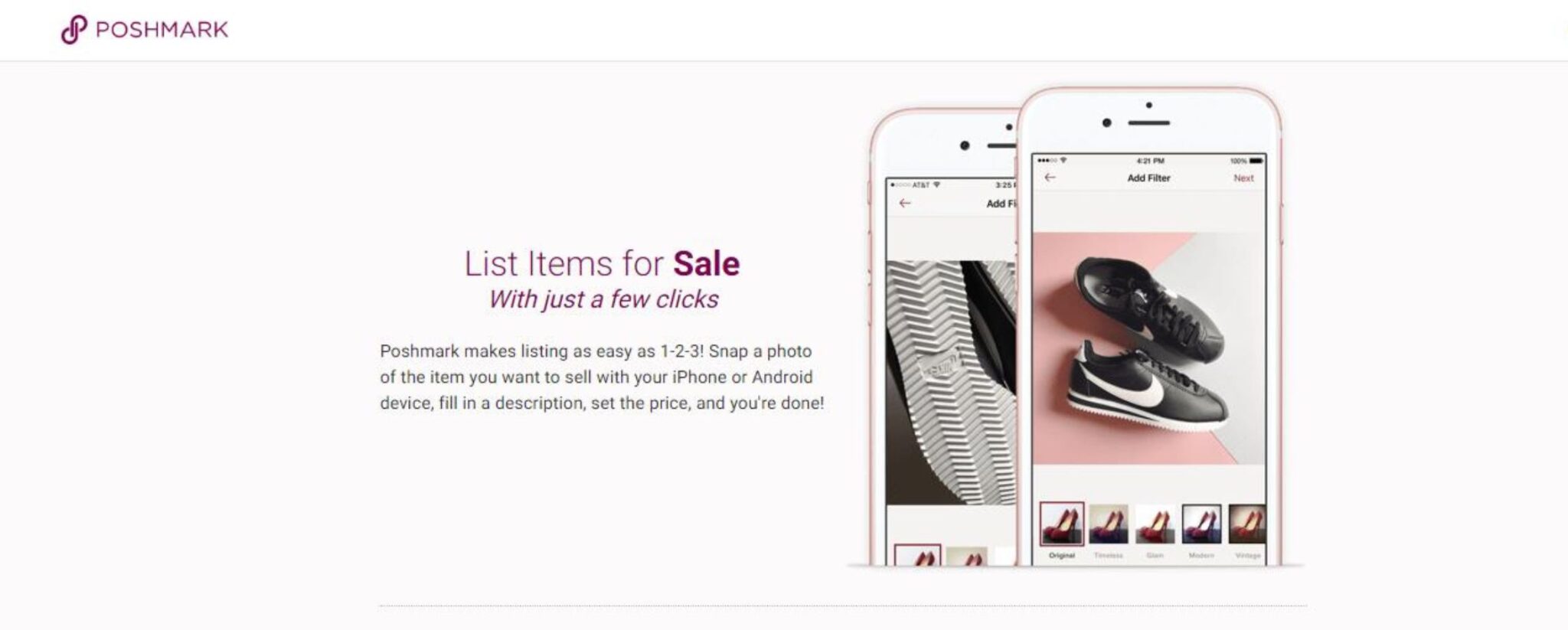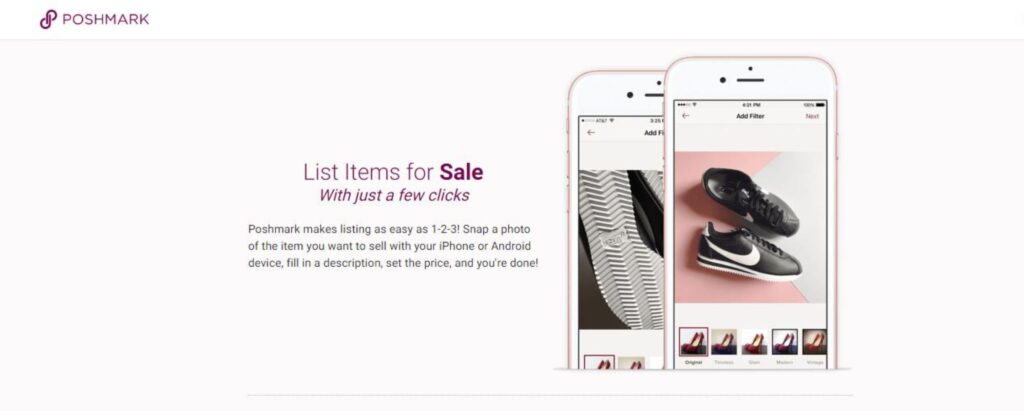 Optimizing listings is crucial for success on e-commerce platforms like Poshmark. It involves creating detailed, attractive, and searchable listings for your items.
Optimizing your listings can boost visibility, build trust with buyers, and lead to more sales.
Optimizing Listings For Poshmark
Ensure your Poshmark listing titles are exceptionally detailed, incorporating ample identifying information about the product. Avoid generic titles like "Black Dress." Always integrate the brand and size whenever feasible.
Go beyond by adding extra details that not only entice clicks but are also highly searchable on Poshmark. A mere "black dress" won't stand out among countless others. Instead, craft titles like "Black Lace Maxi Dress Size M" or "Black Off-Shoulder Sun Dress Size XS." This way, you not only capture the essence of the specific style but also make your listing easily discoverable by anyone seeking that precise item. Find out what are the best-selling brands on Poshmark here.
Optimizing Listings For Search Engines
You aim to extend the reach of your products beyond the confines of the Poshmark platform and its relatively smaller user base—after all, why limit yourself to one marketplace when the entire vastness of the Internet is at your disposal?
It's not just about being visible within Poshmark; you want your listings to pop up for someone Googling your item.
While a title like "super cute black sneakers" might suffice for Poshmark searches, its performance on Google would be lackluster. On the other hand, a precise and descriptive title, such as "Sam Edelman Black Poppy Sneaker Size 7.5," ensures visibility when someone conducts a specific item search.
It's about optimizing your reach beyond platform borders and making your listings easily discoverable by potential buyers across the broader online landscape.
Tips For Boosting Poshmark Sales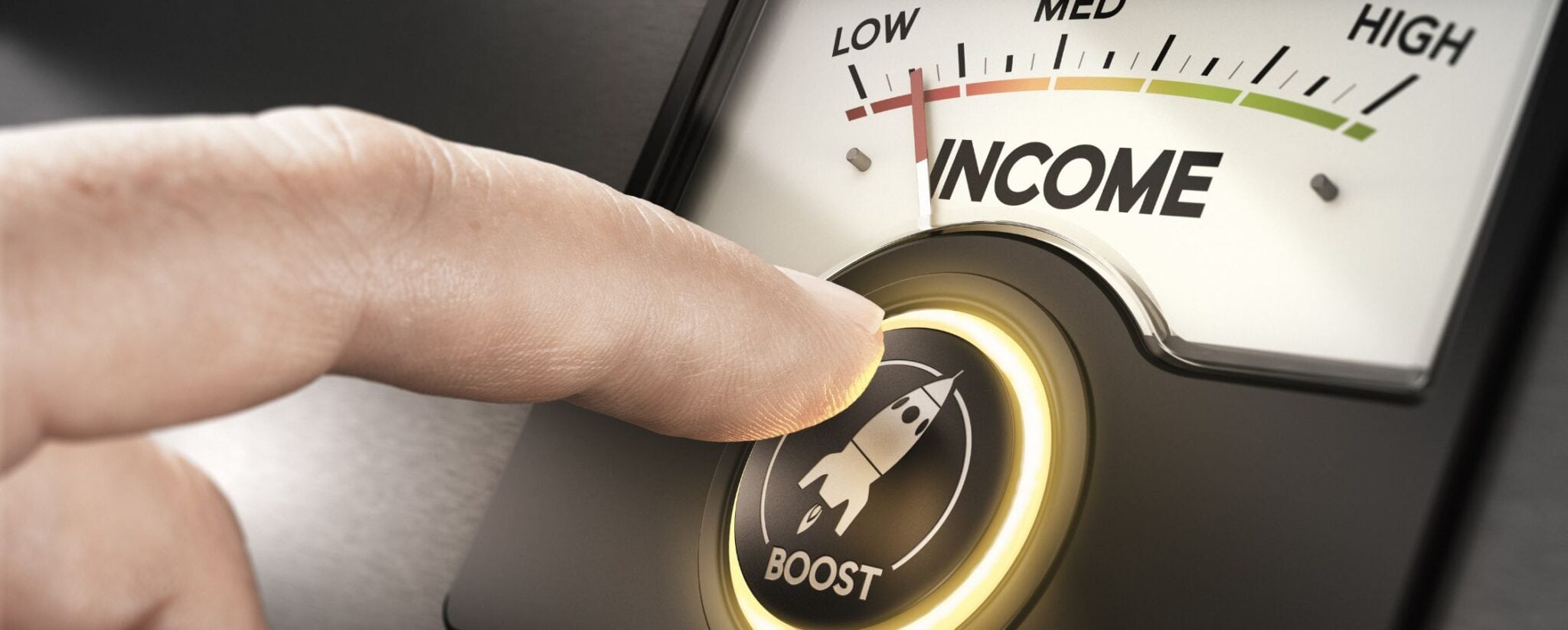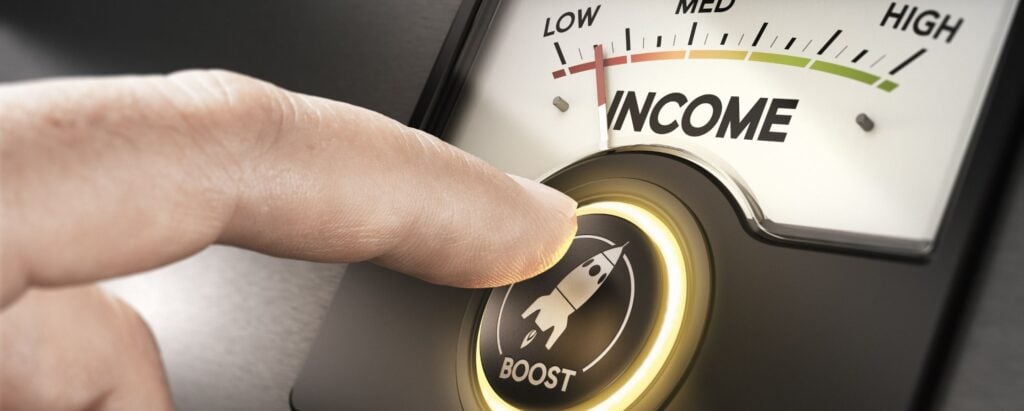 Boosting sales on Poshmark involves a combination of strategic selling techniques, effective marketing, and positive interactions with the Poshmark community. Here are some tips to help you increase your sales on Poshmark.
Detailed Descriptions
Creating detailed and compelling item descriptions on Poshmark is crucial for attracting buyers and boosting sales. Here are some tips for using detailed descriptions to enhance your Poshmark sales:
Include important information such as the brand, size, color, and condition of the item
Accurately describe the condition of the item, including any flaws or imperfections
Include measurements
Showcase any unique or standout features of the item
Share information about the fit of the item, such as whether it runs large, small, or true to size
Clearly state the material and fabric composition of the item
Use keywords
If applicable, mention the original retail price of the item
Provide information on how to care for the item
Emphasize the versatility of the item
Invite buyers to ask questions if they need additional information
Maintain a consistent format for your descriptions
Clearly state whether the item is available for purchase
You could mention where the item was sourced from such as a thrift store, luxury store, or elsewhere
Price Drops
Price drops is another top Poshmark tip that can be an effective strategy for boosting sales. Poshmark's "Price Drop" feature notifys likers of your item about a reduced price.
Consider including free shipping with price drops. Buyers often appreciate the added value of free or discounted shipping.
Share your price-dropped listings actively during Posh Parties, social media and community events to increase visibility.
By strategically implementing price drops and combining them with other promotional efforts, you can create a sense of excitement and urgency among potential buyers, leading to increased sales on Poshmark. Get more tips for faster sales on Poshmark here.
Shipping Discounts
Offering shipping discounts can be an effective strategy for boosting sales on Poshmark.
Consider offering free shipping on selected items or as part of a promotional event. Free shipping can be a strong incentive for buyers.
When running promotions or sales events, include shipping discounts as part of the offer. This can make the deal more attractive to buyers.
By offering shipping discounts, you can make your listings more appealing to potential buyers, increase engagement, and ultimately boost your sales on Poshmark.
Sharing Listings
Sharing listings on Poshmark is a crucial aspect of engaging with the platform's community and increasing the visibility of your items.
Make it a habit to share your listings multiple times a day. Use the share buttons provided by Poshmark for quick sharing with your followers, parties, and specific users who have liked your items.
By incorporating these sharing strategies into your Poshmark routine, you can increase the visibility of your listings, engage with the community, and ultimately boost your sales on the platform. Consistent and strategic sharing is key to building a successful presence on Poshmark.
Social Media
Using social media can be a powerful strategy to boost your Poshmark sales by expanding your reach and attracting potential buyers. Here are some tips on how to effectively use social media to enhance your Poshmark sales:
Set up a separate Instagram account specifically for your Poshmark closet
Use your Instagram account to showcase high-quality photos of your Poshmark listings
Announce Poshmark sales, promotions, and special events on your social media accounts
Respond to comments, direct messages, and engage with your social media followers
Use relevant hashtags on Instagram to increase the discoverability of your Poshmark listings
Share your Poshmark listings on other social media platforms such as Facebook Marketplace, Twitter, or Pinterest
Create excitement by hosting giveaways or contests on your social media
Collaborate with influencers or other Poshmark sellers on social media
If you have an Instagram Shop, use the shopping feature to tag your Poshmark listings
Create Pinterest boards with outfit inspirations featuring items from your Poshmark closet
Film and share Poshmark hauls or unboxing videos on platforms like YouTube or Instagram
Consider hosting live sales sessions on platforms like Instagram or Facebook
Getting Items Ready For Listing
Preparing your items thoroughly before listing them on Poshmark is essential for attracting buyers and ensuring successful sales. Here are tips for getting your items ready for listing on Poshmark:
Clean and freshen up your new item before photographing them
Ensure there are no stains, odors, or wrinkles
Thoroughly inspect items for damages or defects
Ensure clothes are wrinkle-free by ironing or steaming
Group similar items together to encourage bundling
Check pockets are empty, and zippers and buttons are functional
By investing time in preparing your items thoroughly for listing, you enhance their appeal to potential buyers, increase your chances of making sales, and contribute to a positive shopping experience on Poshmark. Consistency and attention to detail are key to creating a successful and attractive closet. Learn how to make money fast on Poshmark here.
FAQs
How do I get started on Poshmark?
To get started on Poshmark, create an account, set up your profile, and begin listing items for Poshmark sale. Take clear photos, write detailed descriptions, and use relevant keywords. Engage with the community by sharing listings, participating in Posh Parties, and following other users.
What should I consider when pricing my items?
When pricing items on Poshmark, consider the brand name, condition, and market demand. Research similar items to determine competitive prices. Offering bundle discounts and occasional promotions can also attract buyers.
How can I optimize my listings for better visibility?
Optimize your listings by using high-quality photos, crafting detailed titles and descriptions, and including relevant keywords. Share your listings regularly, especially during Posh Parties. Use features like "Offer to Likers" and bundle discounts to encourage sales.
What are Posh Parties, and how can I participate?
Posh Parties are virtual buying and selling events on Poshmark. You can participate by sharing your listings during relevant parties, following the Poshmark Party themes, and engaging with other users. It's an opportunity to increase the visibility of your items to a broader audience.
How can I be successful on Poshmark by using social media?
Use social media to promote your Poshmark closet by creating dedicated accounts, sharing high-quality photos, and announcing promotions. Engage with your followers, collaborate with other sellers, and use platforms like Instagram and Pinterest to extend your reach.
What is the importance of sharing on Poshmark?
Sharing on Poshmark is crucial for increasing the visibility of your listings. Regularly share your items, participate in Posh Parties, and engage with other users by sharing their listings. Sharing helps your items appear in more users' feeds, leading to increased exposure and potential sales.
How can I use price drops to boost my Poshmark sales?
Use the "Price Drop" feature to notify likers of reduced prices. Set initial prices strategically to allow room for future discounts. Combine price drops with other promotions, and regularly evaluate and adjust your prices based on market trends.
What role do detailed descriptions play in boosting sales?
Detailed descriptions are essential for providing accurate information about your items. Include key details such as size, color, brand, and condition. Highlight unique features, provide measurements, and be transparent about any flaws. Clear and informative descriptions build trust with buyers.
How can I engage with buyers effectively?
Engage with buyers by responding promptly to comments and inquiries. Offer excellent customer service, address questions, and provide additional information when needed. Use features like private offers and bundle discounts to encourage purchases.
Why is it important to optimize my Poshmark profile?
Optimizing your Poshmark profile is essential for building trust with buyers. Use a clear profile picture, provide information about your style and closet, and communicate your policies. A well-optimized profile creates a positive impression and encourages users to explore your listings.
What's a Poshmark Ambassador?
A Poshmark Ambassador is a status you can reach on the Poshmark platform. Poshmark Ambassadors are users who have met certain criteria set by Poshmark and have actively contributed to the community.
Becoming a Posh Ambassador can bring several benefits, such as increased visibility for listings, access to special Poshmark events, and early access to certain features or promotions.
How much is Poshmark worth?
One recent valuation estimates Poshmark is worth more than $3 billion.
What's Posh Protect?
Posh Protect refers to the buyer and seller protection policy provided by Poshmark. This includes payment protection, item inspection, and a resolution process in the case of a dispute. Posh Protect applies to both Poshmark sellers and Poshmark shoppers.