Disclosure: This post may contain affiliate links. If you click on a link I may make a small commission at no extra cost to you. You can read the full disclosure here.
Last Updated on October 23, 2022 by Chris Panteli
How To Sell Faster On Poshmark
"If you really look closely, most overnight successes took a long time" – Steve Jobs, Apple Co-Founder.
If you've just started selling on Poshmark or you've been a Poshmark user for a while, don't fall into the trap of thinking you should be more successful by now.
Top sellers have put in the time and hard work to grow their Poshmark closet. With the same effort, you can too.
If you want to turn your Poshmark closet into a proper online business, then that's perfectly doable. It's time to stop treating it like a hobby and get your business head-on. These tips explaining how to sell faster on Poshmark are suitable for anyone trying to grow their Poshmark business.
Master these tips, and you'll soon join the ranks of top Poshmark sellers.
How To Sell Faster On Poshmark
You don't need to buy expensive books or courses to learn how to sell faster on Poshmark. All you need is the following Poshmark selling tips.
None of this is revolutionary stuff, but if you're new(ish) to selling, then you may not be aware of these best practices that can supercharge any Poshmark closet.
Creating Standout Listings
Imagine you're browsing Poshmark looking for new items for yourself. You're looking at a Poshmark closet, but the pictures are grainy, and the description is just one or two words. Even if the old clothes were cheap, it's very unlikely you will buy them.
Why not? Because the listing is of poor quality.
Poshmark shoppers respond to quality listings that showcase the product just like you would. Creating standout listings is essential. Here are some top tips for creating the perfect listing.
Lighting
Pictures must be taken in the best light possible. Too dark or bright and the item will not be clearly displayed. Try taking pictures in natural light near a window. Watch out for shadows as they can ruin a picture.
If you don't have access to natural light, then artificial light is fine. You may need to invest in a lighting kit if your current lights are too dim.
Consistency
When you create a Poshmark closet, you are building your very own brand. Creating listings of the same style is important to maintain your brand identity. Customers can take one look at a listing and know it's yours because it follows the same pattern as other listings.
Consider Using Stock Photos
If you can't take quality photos yourself, then consider using stock photos. You can find images online from other retailers or manufacturer. You can screenshot those images to use for your Poshmark closet.
Photos of the item being modeled do boost the quality of the listing. Potential buyers love to see what the clothing item might look like when it's worn.
Listing Titles
Other than the image, the listing title is critically important. Buyers see the title in their feed and a good title will hook them in. Make sure the title includes the brand and product name of the item you are selling.
Poshmark buyers often use the Poshmark search feature so having the brand and product name in the title means your products will be found more often.
Full Descriptions
OK, you've written a killer title along with a stunning image. Now to close the deal you need a good description.
A good description will include the following:
Manufacturer name, color, and product name
Measurements
Any damage
Tips for how to wear the item or what it might go well with
The more detailed your description is the better. Customers buy based on emotion and confidence in the seller. You've got the emotion thanks to the title and image; the customer is interested. Now to get them confident in the purchase they need to know it will meet their requirements.
Use Keywords
Buyers will search for items using keywords. For example, a buyer may need a party dress. They might enter the term "little black dress". If you sell these make sure your description includes these keywords.
Find a similar item that another Poshmark seller has sold. Look at the keywords they used for that sold item as a guide for keywords you should use.
Setting Prices
The price you list may not be the price you sell for. That's because most people will ask for a discount.
A great tip for this is to set your price above the amount you want. For example, you want to sell a pair of jeans for $50. Set your price at $65. When a customer asks for a discount, you could go as low as $50. You get the price you wanted, but the customer wins too as they get a discount.
Don't forget to factor in the Poshmark fee, shipping costs, and any other fees when deciding your prices.
Work Smarter Not Harder
To work smarter as a Poshmark seller you can set up templates to make the listing process easy. That way each listing will follow your brand identity. Plus, you save time. You'll just need to change the photos and wording for each listing. But the lighting, filters, and other aspects of your listing can remain the same.
Recommended: 19 Ultimate Ways To Make Money Doing Nothing
Selling Etiquette
Happy customers will hopefully become repeat customers. However, a disgruntled customer could easily ruin your Poshmark closet overnight.
If they have a decent social media following, then one post about their poor experience could mean you never sell again. These simple selling etiquette tips can help anyone maintain good customer relationships.
Always Be Professional
Customers can be challenging. If you've ever worked any type of service job, then you know that many customers have high expectations.
Although you may not always be able to give them exactly what they want, you should always remain professional. You are running a business which means reputation is everything. Always be kind, considerate, and attentive to your customers.
Make Your Package Stand Out
First, when packaging your items make sure they are clean and folded neatly. Try out different ways of making your package stand out. Use bows, fun stickers or tape, and colored paper. That way your delivery will be memorable.
You could also put something extra in the box. A thank you card, a small gift, or a discount code for your Poshmark closet are all good ideas.
Ship Fast
Poshmark gives sellers a week to ship items. However, most customers expect their items to be sent sooner. The perfect time for shipping is 2 days or less.
When you start selling a lot of items it might be hard to get them shipped this fast.
Make sure you are organized, always have enough boxes, and get in a routine of shipping items daily if you can.
It's also best to use the shipping label that Poshmark provides when a customer makes a purchase. The Poshmark shipping labels can be tracked by customers. The ability to track a shipment is something most customers would expect to be able to do.
Using Social Media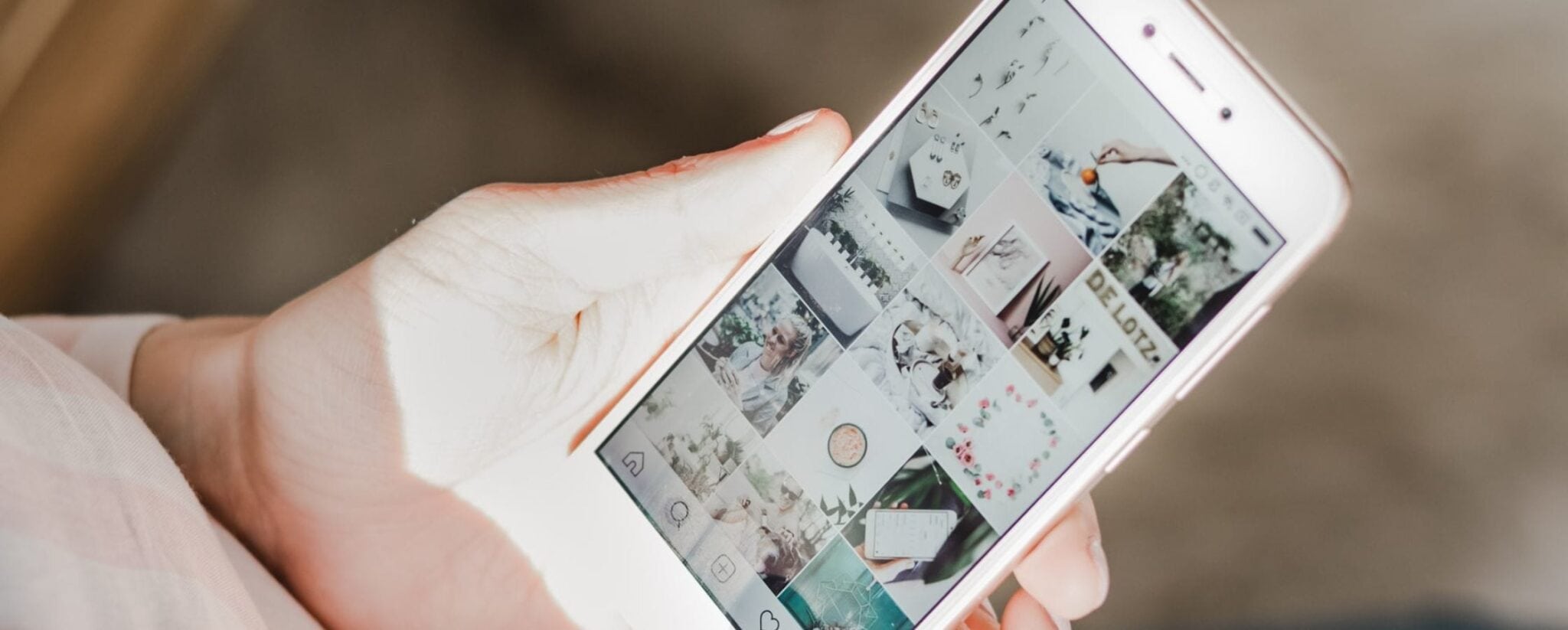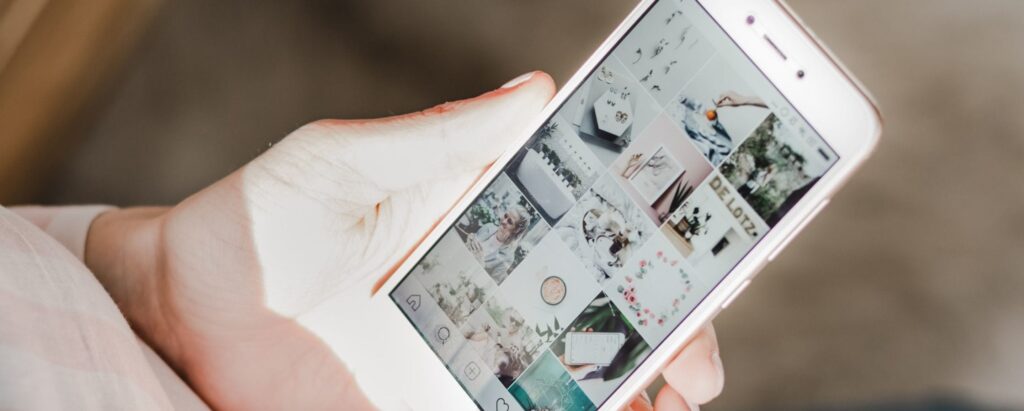 Poshmark makes it easy to use social media for selling. You can connect your social media accounts to your Poshmark account. That way you can share your listings automatically to all your social media followers.
Facebook, Twitter, and Pinterest can all be linked to your Poshmark closet.
You might also want to consider creating an Instagram account too. Although you can't share automatically with Instagram yet, building a following up on Instagram will help drive more traffic to your Poshmark closet.
You might want to use all social media channels or just one. Whatever you're comfortable with here are some social media tips to consider:
Instagram: Use this for visuals and storytelling
Pinterest: Sharing your closet with Pinterest means your photos and keywords will get more exposure
Twitter: If you enjoy writing snappy Tweets, then Twitter can be a great way to build an audience
Facebook: Use Facebook to post listings to millions of people. You can also find groups and communities of Poshmark sellers all helping each other
YouTube: Lots of Poshmark sellers have a YouTube channel. You could create how-to videos or other innovative content to boost sales and traffic to your closet
Make sure to add your Poshmark link to your bio on every social media channel you use. When posting always add hashtags (#) and tags (@). This will increase the visibility of your post.
Other Tips To Sell Faster On Poshmark
You won't sell faster on Poshmark without putting in some hard work first. Here are some extra tips to help you become a top Poshmark seller.
Targeted Marketing
During a Poshmark party check who has liked your items. These are the potential buyers that like your brands, styles, and sizes.
Now you can build a relationship with them by following them, commenting, and sharing any of their items. Don't go overboard here as no one likes a spammer. You just want to do enough to interest these buyers in visiting your closet and making a purchase.
Share Your Items
By sharing your items often, especially during Poshmark parties, they will have more chances of selling.
To get more shares you should also share other sellers' items. Hopefully, those sellers return the favor and share your items with their followers. You both win by getting your items shared with a bigger audience.
Reply Fast
If you get a comment or question, then answer fast. That person is online right now, if you are too, then replying fast could mean making a sale.
To close the sale, you might offer discounted shipping. If the potential buyer is considering buying multiple items, then discounted shipping will still leave you with a healthy profit.
Follow As Many People As Possible
Poshmark will let you follow up to 10,000 people a day. If you did that every day that's 3.65 million people a year!
Use the closet tools to follow lots of people at once. Not everyone will follow you back; but many will. The more followers you have the more you could sell.
Become A Posh Ambassador
Once you've been selling on Poshmark long enough you may qualify to become a Posh Ambassador.
The benefits of the program are numerous. Your Poshmark closet will be recommended to new users, you'll receive an exclusive newsletter, and unlock access to more fun activities and opportunities.
What Sells Quickly On Poshmark
You'll have to be agile to sell on Poshmark fast because trends change all the time. For example, seasons mean that swimsuits sell well in the summer, but not so much in the winter. There are some clothes and brands that tend to do well and almost always guarantee a Poshmark sale.
Items that consistently sell well include:
Blouses
Hoodies
Jeans
Leggings
Midi Dresses
Mini Dresses
Sneakers
Poshmark also shares with everyone what brands are selling well for each department. You can either check the Poshmark Annual Trend Report or the Poshmark website. Make sure you regularly check that data to keep your closet up to date.
Do Followers Matter On Poshmark
In a word, yes! Followers do matter on Poshmark. Although it's possible to be successful on Poshmark with no followers, it's very unlikely and much harder work.
By growing your following, they will do a lot of work for you. Your listings will get shared with a bigger audience as followers like, share, and buy your stuff. Not only does this mean more followers for you but more sales too.
How To Get More Followers On Poshmark
The more followers you have, the more exposure your Poshmark closet will receive. Poshmark works in a similar way to social media. These tips can be used to grow your Poshmark following.
If you're trying to grow a social media following to go along with your Poshmark brand, then each Poshmark tip here can be implemented across platforms.
A Share For A Share
Although every seller on Poshmark is in competition with each other, it still pays to help each other out. The Poshmark community is always happy to help each other. Following each other, sharing listings, and sometimes buying from each other can all boost a Poshmark closets sales.
When another seller shares your listings with their followers, share one of theirs too. A share for a share means you both get lots of awesome exposure.
Poshmark Parties
Poshmark Parties are virtual shopping events that every Posher looks forward to. Sellers and buyers can browse listings relating to the party topic. This is a great chance to share the great stock you have with a wider audience.
Potential buyers and other sellers can like, share, or buy your items. They can also visit your closet to look at your whole collection. A Poshmark Party is one of the best ways to get more followers and extra sales. Don't forget to like and share other sellers' listings as most will return the favor and share your closet with their followers.
You can join a Posh Party via the Poshmark website or the Poshmark app.
Follow Back
Nice and simple this one. Follow back anyone that follows you. By following other sellers back, you will grow your follower count much faster.
How Much Does The Average Poshmark Seller Make
This is a tough question as there is no data available that shows Poshmark seller earnings. To figure this out you must rely on information other Poshmark sellers share.
A quick Google search reveals lots of sellers stating earnings of several thousand dollars a month.
In fact, Suzanne Canon hit the headlines in 2018 as she became the first Poshmark reseller to hit $1 million in sales.
If you work hard, sell popular brands, and build a large following, then you could easily earn $1000-$2000 per month. Who knows, maybe you'll be the next Suzanne Canon.
Can You Make A Living Selling On Poshmark
Yes, you can make a living selling on Poshmark. It won't happen overnight, but if you spend time building your brand you will get sales.
Make sure to use every tool at your disposal including all the tips listed in this post. Any extra money you earn can be withdrawn via direct deposit or check.
Now you know how to sell faster on Poshmark, the sky is the limit.
FAQs
What sells quickly on Poshmark?
Some of the quickest selling brands right now on Poshmark include Free People, J Crew, Lululemon Athletica, and Nike. Check Poshmark often to see which brand name is hot. 
How do I get more people to see my Poshmark listing?
There's already lots of amazing advice above to help you sell faster on Poshmark. Here's one more epic tip:
Go to 'Sharing Settings' and toggle 'Search Visibility' on. Now your listings will appear in Google and Facebook ads. That means your listings will be seen by a much bigger audience.
Does sharing on Poshmark increase sales?
Sharing your listings is important, but won't be enough on its own to increase sales. You must offer the whole package. Popular items, appealing listings, and amazing customer service all help increase sales. 
What do you do when Poshmark sales are slow?
If you aren't selling, then it's time to act. You must check all the advice above and make changes where necessary.
Are your listings as good as they can be? Detailed descriptions, high-quality photos, and relevant keywords are essential to attract buyers. Make sure you are following, sharing, and joining Poshmark parties. If you keep doing all this, you will get more sales.
What is the Posh affiliate program?
The Poshmark affiliate program is an awesome way to make some extra cash. Once you've joined the affiliate program you can add your affiliate links to every social media post you make. Any time your affiliate links are used for a purchase, you are paid a commission. 
Where can I find cheap stock?
There are lots of ways to find old clothes in good condition that can be sold for a good price. Facebook Marketplace, a thrift store, and yard sales can all be great places to find a popular brand for sale.
How To Sell Faster On Poshmark