Disclosure: This post may contain affiliate links. If you click on a link I may make a small commission at no extra cost to you. You can read the full disclosure here.
Last Updated on October 23, 2022 by Chris Panteli
Places To Sell Sports Cards
If you are serious about sports cards, then you know that they are extremely collectible. Serious sports card collectors know exactly when to buy and when to sell in order to make the most profit.
Are you looking to collect sports cards and sell them for a profit? Are you wondering where is the best place to sell sports cards and how to get top dollar for them? Do you want to make some extra money on the side?
How can I sell my sports cards?
If you want to sell sports cards you should check for a potential buyer in the neighborhood. You can also try classified ads in local newspapers. There are also lots of online shops that will buy your collection. Set a valuation for the cards and plan to sell them in bulk. Try to get the best price for each card.
Sports cards aren't just a hobby, they can be a great way to make money. As long as you know what to look for and how to find the right buyers for your cards. This guide will explain how to find the best places to sell sports cards.
Want something else to sell? Check out these awesome 14 Apps To Sell Photos And Make Money!
17 Places To Sell Sports Cards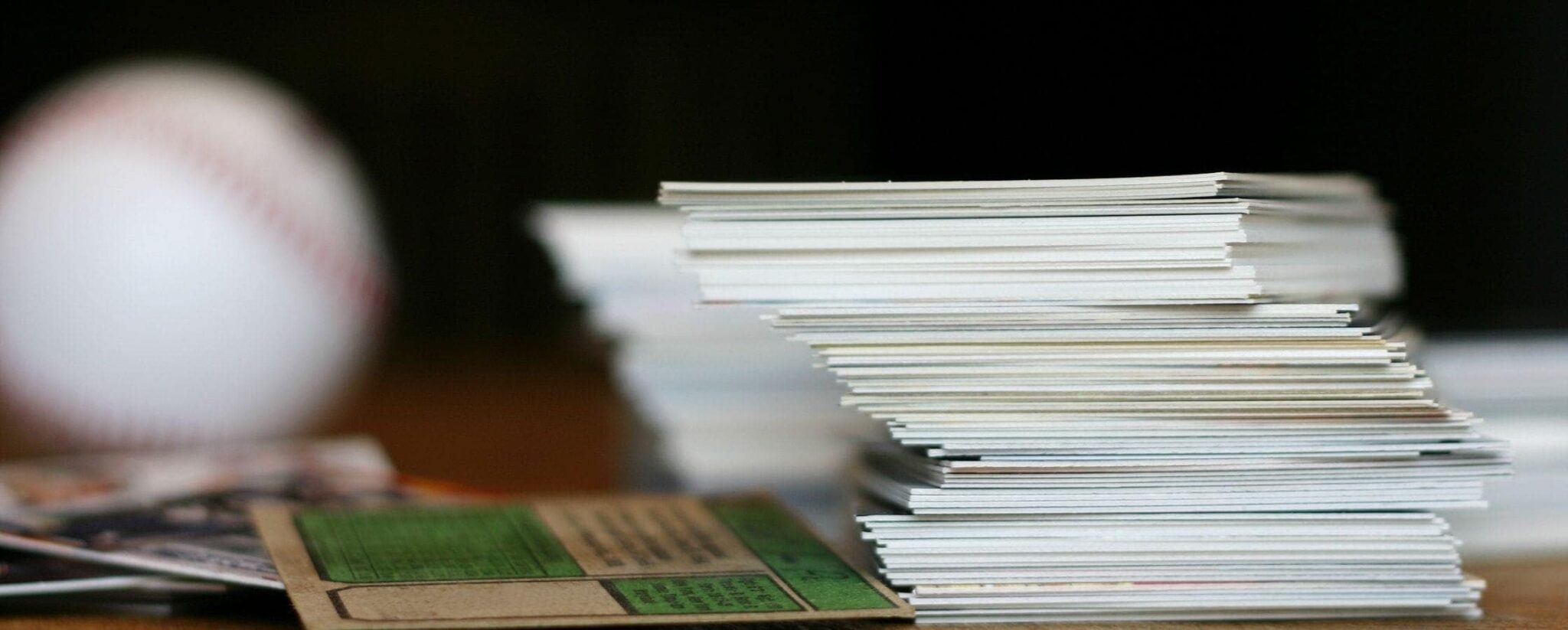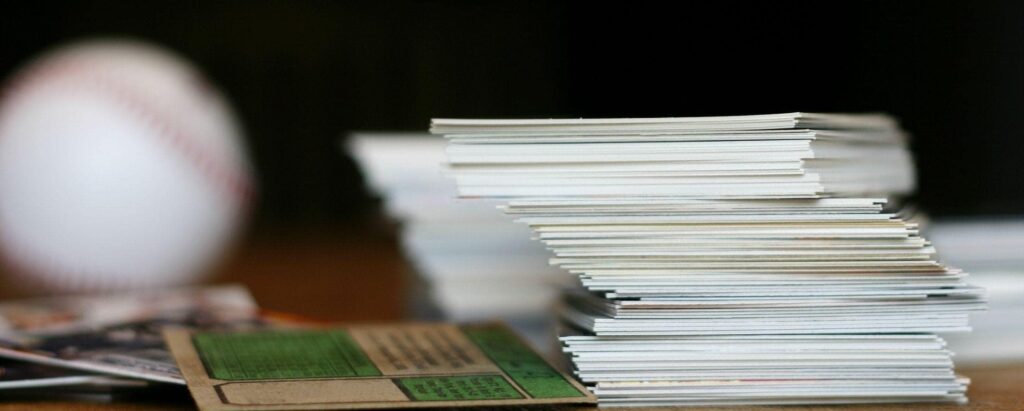 If you're a new seller in the world of sports cards, it can be confusing and intimidating to figure out how and where to sell the cards that you have. These 17 places to sell sports cards are all fantastic places for you to start.
1. Beckett
Beckett is a popular marketplace for selling sports cards. The good news is that selling your sports card collection on Beckett is simple.
Start by using the 'Organize' section to list your cards. Organize is a tool provided by Beckett that allows users to list cards and group them into collections.
For example, you may have a collection of baseball cards to sell. You start by organizing the cards under the header of baseball, then put the cards into specific groupings. Rookie cards, memorabilia cards, and autograph cards are just a few of the sub-categories you may use.
Once you've created your collection, you need to click on the selling button. Now you can set your price and list the sports cards for sale. Easy!
2. Dave & Adam's Card World
Dave & Adam's Card World buys sports cards, sports memorabilia, and other collectibles directly from you.
To get started contact them via their e-mail address or phone number to discuss the sports cards you have for sale. If you agree on a price, then you can ship the card straight to them.
If you have a large collection, you may be apprehensive about shipping. That's OK! Dave & Adam's can arrange to send a representative to you. They will appraise the collection and can take it away provided you agree with the valuation.
Payments can be made via check, PayPal, or cash. To get started send an e-mail to buying@dacardworld.com or call their customer service team at 1-888-4409787.
3. eBay
Since its beginning in 1995, eBay has gone on to become one of the world's largest online auction houses. There are an estimated 159 million active buyers worldwide in the first half of 2021. That's a lot of potential buyers!
To sell on eBay you just need to create an account and list your sports card for sale.
When setting your prices don't forget you are responsible for shipping costs and may want to charge for this. A listing fee and commission fee may also apply so take these into account when selling any item on eBay.
Once the card has sold you will be paid via PayPal or direct deposit.
4. COMC
COMC provides a one-stop solution for anyone wanting to sell sports cards. To get started create a free account and send COMC your card collection.
Once they've received the cards and you've told them the price you wish to sell for, COMC will do all the hard work for you!
First, COMC will identify, scan, and list the cards for sale. The cards will be kept securely stored and fully insured. COMC handles advertising to potential buyers, including adding a listing to eBay.
Once the card has been sold, COMC will take care of packing and shipping to the buyer. Plus, if there are any customer service issues, they will be taken care of by COMC's experienced team.
5. StockX
StockX is an online auction house that amongst other things allows users to sell sports cards.
Start selling on StockX by listing your item along with the minimum price you will accept.
Once a sale has been agreed upon, you must send the item to StockX. They will verify the item is genuine and release it to the buyer.
You get paid once the item has been confirmed as genuine. Payments can be made to Venmo, PayPal, direct deposit, or straight to your debit card!
6. Otia
Otia prides itself on paying more for vintage cards (defined as cards made pre-1975) than anyone else. If you have vintage baseball cards or other vintage cards, Otia could be the ideal place to make the most money!
If you have a sports card collection, Otia will buy the whole lot. They won't just pick out the prize cards and leave you stuck with the ones that are hard to sell.
To sell your sports cards to Otia you must contact them via e-mail, phone, or the Contact Us form on their website.
You will need to provide pictures, an asking price, and a brief description of the cards you have for sale. Once received, Otia will give you their valuation which is valid for 30-days. This is handy if you want to check other offers first!
If you accept the offer, you must send the cards to Otia. Large collections can be collected by Otia if shipping isn't practical.
In return, they will pay you via PayPal or check.
7. Facebook
Using Facebook to sell your cards is worth considering. You can use Facebook Marketplace to advertise to your local area. Only do this if you are confident you can correctly value the cards yourself.
Facebook Groups can be an excellent source of customers. Look for groups that are specific to the type of card you are selling.
For example, baseball cards, basketball cards, or hockey cards. Selling to members of dedicated groups means you have a better chance of finding a serious buyer.
When selling on Facebook remember to be cautious. Always meet buyers in a public place (unless you agree to ship the card) and get the money upfront.
8. Conventions And Card Shows
Look out for any conventions or card shows in or near your city. Make sure to book a stall in advance so you don't miss out!
Selling sports cards this way does mean you have cash straight away, don't have to pay shipping fees, and can sell cheaper cards that aren't always worth the effort to sell online.
9. Sports Card and Hobby Shops
Check out your local hobby shop or sports card shop to sell your card collection. Selling at a local store means you can get cash straight away. Normally, you can sell more cards at once as well.
When selling to a shop you may not get as much as selling through other avenues. This is because the shop needs to resell the card to make a profit and will offer less than the actual value.
However, if you need a quick sale, then this is going to be the best option.
10. Private Auction Houses
If you have a vintage or pre-war card that has a high value, then selling at a private auction could be the way to get the most money for your card.
Cards that have sold for millions of dollars each at private auction include a 1952 Topps Mickey Mantle, the Mike Trout 2009 Bowman Chrome Draft Prospectors Superfractor series rookie card, and the extremely rare T206 Honus Wagner.
Auctions houses take care of selling the card. They will find buyers, handle listing, and complete the sale. All you need to do is send them the card!
Remember to do your due diligence beforehand to get the right auction house for your card. Try to use auction houses that specialize in selling trading cards to collectors.
11. Blowout Cards
Blowout Cards is a forum for sports card collectors and enthusiasts. Vintage baseball cards, vintage sports cards, rare cards, and all other sports cards can be sold and discussed on these forums.
There are forums covering all types of sports and even some non-sport sections.
Buying and selling sports cards can be done directly with other members. Plus, the site is a great resource for learning about the trading card industry.
12. Professional Sports Authenticator
Professional Sports Authenticator (PSA) is a leading expert in the trading card industry. They offer forums that card collectors can use to buy and sell sports cards.
A unique feature of PSA is that they allow collectors to display their sets. This is great for sellers as you can identify which cards the collector is missing. If you have the missing card you can contact them directly to discuss a sale.
13. OfferUp
OfferUp is an online marketplace that allows members to sell sports cards.
Create a listing including pictures and a description using the mobile app. OfferUp is available on both the Google Play store and the App Store.
Listings are free, but fees do apply to each sale. The good news for sellers is that buyers must take care of the shipping!
14. Kruk Cards
Kruk Cards has been buying and selling sports trading cards since 1987. That's a lot of experience!
To sell your cards to Kruk, you must contact them first. The telephone is their preferred option, or you can send them an e-mail. There is also a Contact Us form located on their website.
This first step is necessary as Kruk needs to determine if they want to buy your card collection before they arrange an appointment to see it.
Once Kruk confirms they will buy your cards, you can take them to Kruk or ship the cards directly to them and get paid!
15. TonyeTrade
TonyeTrade specializes in vintage baseball cards, sports cards, and comics.
To sell your sports cards on TonyeTrade, go to the Contact Us page. Fill in the requested info and they will be in touch! If you prefer, you can contact TonyeTrade via telephone or email.
If the offer is acceptable to you, then you can send the cards to TonyeTrade and get your money!
16. Goldin Auctions
Goldin Auctions is one of the leading auction houses for sports trading cards, sports memorabilia, and other sports collectibles.
Founder Ken Goldin has sold over $1 billion worth of sports memorabilia and collectibles. A staggering amount!
Goldin Auctions is responsible for some of the world's record sale prices. This includes the highest price for a trading card – $3.84 million for a Mike Trout signed rookie card.
If you have any unique or high-end trading sports cards, then Goldin Auctions might be the place to get the highest price!
17. Grey Flannel
Established in 1989, Grey Flannel excels at selling sports collectibles including trading cards.
The auctioneers have been so successful they even have their own hit TV show! Check out All-Star Dealers on the Discovery channel.
Free appraisals are available whether it's for one sports card or an entire collection. Once you've got a valuation you can either sell to Grey Flannel immediately or list it with them for auction. It's as easy as that!
Which Sports Cards Are Worth The Most Money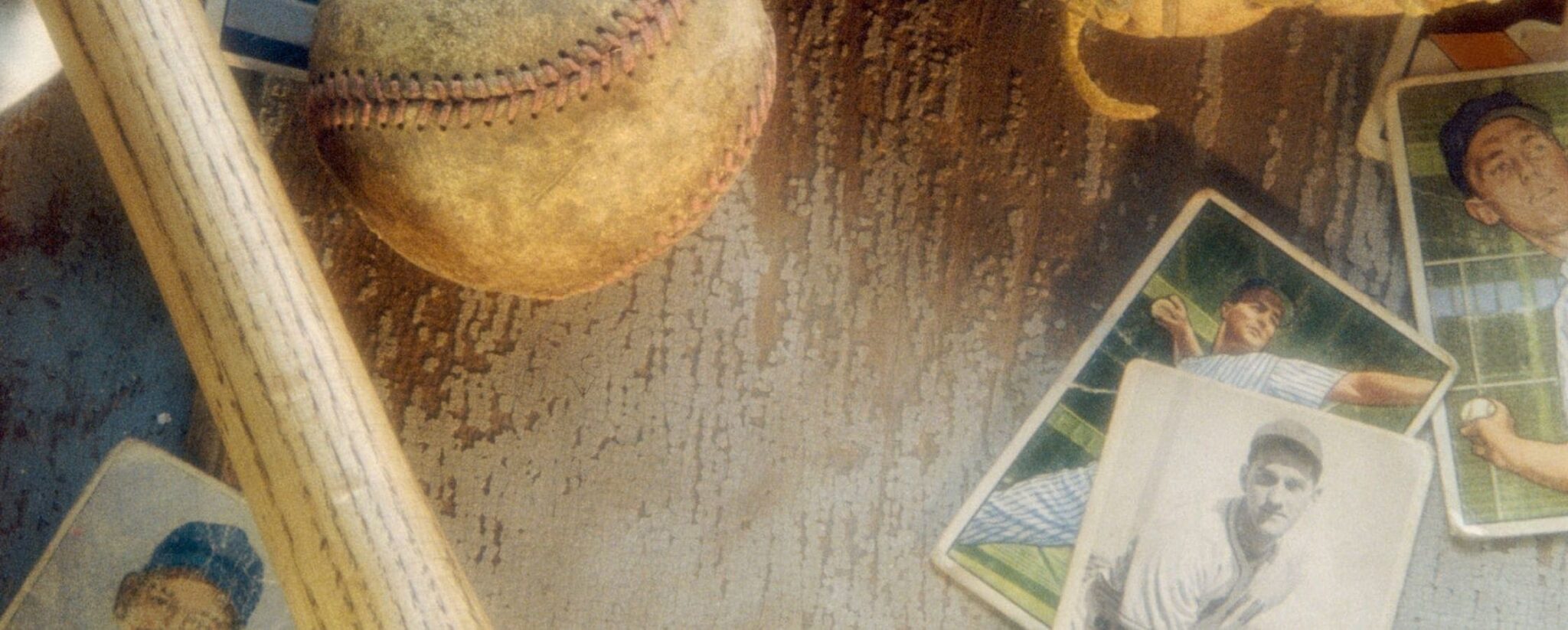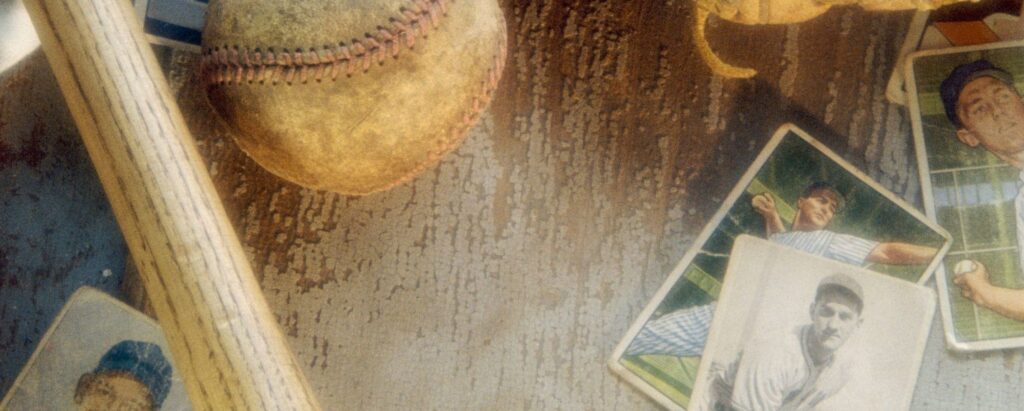 The 10 most expensive trading cards sold to date are worth more than a whopping $40 million!
Incredibly, one player features four times in the top ten. Honus Wagner. Trading cards featuring this legendary baseball player are extremely rare which makes his cards unbelievably valuable.
If you have a mint condition T206 Honus Wagner card, you could potentially sell it for millions of dollars!
Baseball dominates the list of most expensive trading sports cards. However, basketball and hockey are represented and many of these sports cards continue to increase in value.
How Do You Know If Your Sports Cards Are Valuable
If you've got some sports cards, how can you know if they are valuable? There are a few simple things to check that could mean the card is worth money. The good news is that you don't have to be an expert to understand what to look out for!
Where To Start
Start by checking the year of manufacture for each card. Generally, cards made pre-1979 have a higher value than post-1980.
If the card doesn't have any dates, brand name, or other info, then use Google to find out more. Try searching Google using the text printed on the card. Alternatively, take a picture and do a reverse image search.
The year of manufacture is important as this defines the era the card is from. Anything post-1980 is referred to as modern. If the card is pre-1980 and post-1945 (WWII), then it's vintage.
A card that's from pre-1941 (WWII) is pre-war.
Determining the era is important as, provided the condition is good, pre-war and vintage carry a higher value than modern cards.
You must check your collection to see which stars you have. The more stars contained within the collection, the more valuable it will be!
There are some baseball cards featuring stars that most people have heard of. If you have a card featuring Babe Ruth, Mickey Mantle, or the highly sought-after T206 Honus Wagner, then your collection just got a lot more valuable!
There are lists online covering the greatest of all time, here are some of them:
For other sports, simply do a Google search to get an idea if the sportsperson is classed as one of the greats.
Check The Cards Condition
Any damage to the card will reduce its value. Check for creases, scuffs, writing on the card, corner wear, or any other signs of damage.
Older cards were printed using methods that were not as robust as today. This means many vintage and prewar cards have defects that were caused by the manufacturer. Although this is out of your control, it can impact the value of the card.
Once you've identified which cards are valuable. Make sure to store them properly! Put them in plastic sleeves or sheets that are kept in albums or binders. This way they will be protected from further damage.
Get To Know The Grading System
The grading system has been created by trading card industry experts to ensure trading cards are authenticated using a uniform standard.
Whether you have a modern card or vintage cards, they will be graded the same way.
Every grading company follows exactly the same criteria to decide if a card is a mint, poor, or somewhere in between.
A graded card that is determined to be mint will have no damage at all. The picture will be perfectly centered, and the corners and edges will be sharp and new. Essentially, the card should still be like new.
Examples of this can be found on one of the leading trading card grading company's websites. Professional Sports Authenticator provides examples of mint to poor cards. You can also check out Beckett and Sports Card Guarantee for further help on grading.
Getting your card graded does cost money. Understanding the grading system means you can work the grade out yourself to a high degree of accuracy. Simply pay for grading when you are selling the card if you need to prove it.
Check eBay Sales
Go to the auction site eBay to see how much the cards that you own have sold for previously. Make sure to filter the search results to show only sold items. That way you can get an idea of what you could expect to sell the card for.
For more accurate results, look for cards that have sold in a similar condition to yours.
Valuable Brands
Different sports are associated with different brands, and some are more valuable than others.
The three biggest trading card brands are Panini, Topps, and Upper Deck. These three big players dominate the trading card market for most sports.
After these three, there are a variety of brands connected with each sport.
Basketball cards by Prizm, National Treasure, Optic, and Select are often valuable.
Topps Chrome, Sapphire, Update, Standard, Bowman Chrome, and Diamond Icons are significant trading card brands in the baseball card arena.
Notable brands offering football cards include National Treasure, Prizm, Donruss Optic, and Select.
Big brands for hockey cards are O-Pee-Chee, The Cup, and Standard.
All these brands can mean you have a valuable card. If the brand of your card isn't listed above, don't worry! It could still have value if you check the other criteria listed.
Once you've completed these steps you should have a good idea of the worth of your card collection. Sports trading cards, Pokemon cards, or any other type of trading card can be valued using these tips.
How To Flip Sports Cards For Profit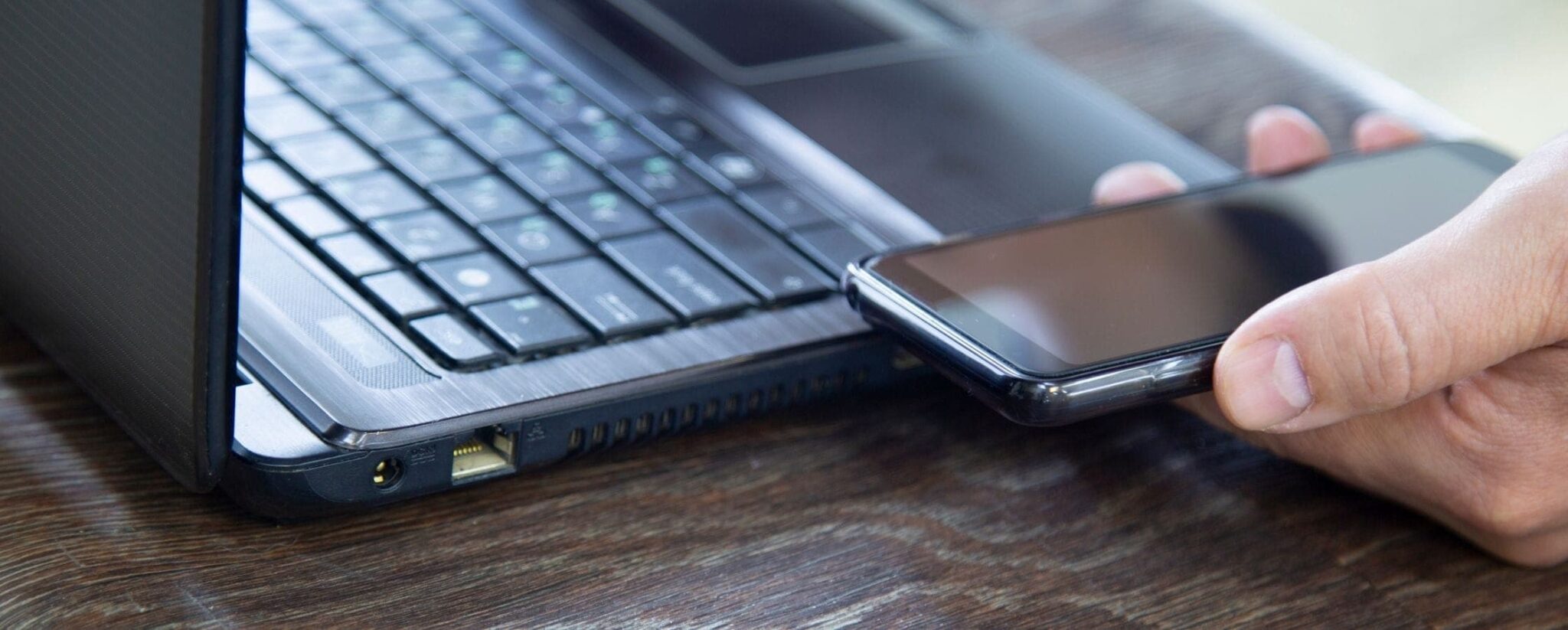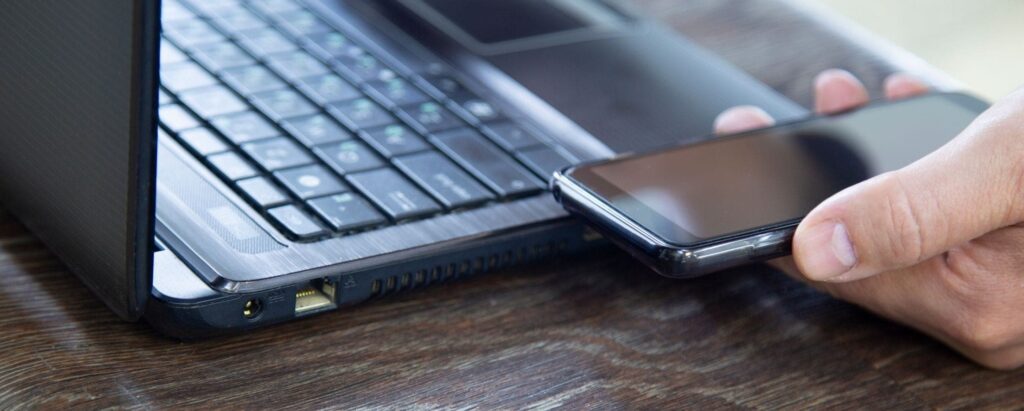 Flipping is when you buy an item and resell it for a profit. The good news is that anyone can start flipping sports cards for profit!
To start with you must thoroughly research which sports cards are popular and how much they are worth. You could lose money if you don't do this as buying cards no one wants will mean they don't sell!
Next, choose which platform to sell on. If you are content to handle everything yourself, then auction sites like eBay can be a great way to connect with millions of potential customers.
You may prefer to sell to sites that find buyers for you. If that's the case, check the sites listed above to use the one most appropriate for you.
For example, if you have vintage cards (pre-1975) then selling to Otia may be best for you.
Making a profit selling sports cards is possible. All you need to do is learn what sells and what doesn't, then start buying and selling!
FAQs
What is the best way to sell sports cards?
The best way is different for everyone. Want a quick cash sale – go to a hobby shop or sell at sports card shows.
If you want to do the least amount of work possible – contact buyers that sell on your behalf such as COMC.
To get the highest prices for your cards, especially vintage sports cards, try Goldin Auctions or Otia.
Check the list above and get valuations from the buyers that meet your requirements. Then sell using the one that is best for you!
What sporting cards are worth money?
There are lots of sports cards out there. Some of the most valuable brands of sports cards are made by Topps, Upper Deck, and Panini.
Don't forget that the value of your sports cards will also be affected by the condition of the card and the demand for it.
How do I sell my sports card collection?
Selling your sports card collection is easy. Start by getting your cards valued either by a professional or by using your own research.
Once you've got a valuation for your trading cards, then you can sell them! Sell them in-person at trading card shows, online yourself using Facebook, eBay, or another auction site, or sell them to a third-party site.
How do I sell bulk sports cards?
Selling in bulk can be done easily using all the methods listed above. First, value your collection. Remember – the more stars you have the higher the value! Look for rare cards or at least make sure you have some vintage cards included. 
If you have a large collection, then use a buyer that will collect. Shipping a large collection could be difficult and expensive!
Are baseball cards from the 80s and 90s worth anything?
Sadly, most cards from the 80s and 90s are worthless. This is because the period saw a boom in trading card collectors. The consequence of this was that millions of cards were printed, and they were all kept in mint condition.
The value of these cards now is near worthless because there are so many of them!
Older cards have value because most of them were not kept in mint condition. They were played with and handled extensively. A mint condition Mickey Mantle or Babe Ruth card is valuable because of its rarity.
Do you have to pay taxes when selling baseball cards?
Collectibles are considered tangible personal property. This means if you sell them and make a profit you will owe capital gains tax.
The tax rate applicable will depend on if it's deemed a long-term or short-term gain. Normally, long-term is defined as holding the asset for at least one year, less than a year would be classed as short-term.
To make sure you declare everything properly check with the IRS or seek advice from a tax professional.
Places To Sell Sports Cards