Disclosure: This post may contain affiliate links. If you click on a link I may make a small commission at no extra cost to you. You can read the full disclosure here.
Last Updated on February 19, 2023 by Chris Panteli
Make Money Flipping Cars
You've probably heard of flipping houses, but did you know that you can also flip cars? In fact, the average car flipper makes around $1200 per car.
If you're interested in cars and have even a basic knowledge of mechanics, car flipping can be a lucrative side hustle.
But there is some red tape involved. From dealer licenses to the ethics of car flipping, you need to know what you're getting yourself into.
In this guide, we'll show you how to make money flipping cars and how to do it legally. 
Can you make money from selling cars?
The short answer is yes. But it depends on the make, model, location, and repairs needed to get it into sellable condition. Your aim is to find undervalued cars in high demand – but it's not as simple as it sounds! If flipping cars sounds intriguing to you, read on to find out more.
What is Car Flipping?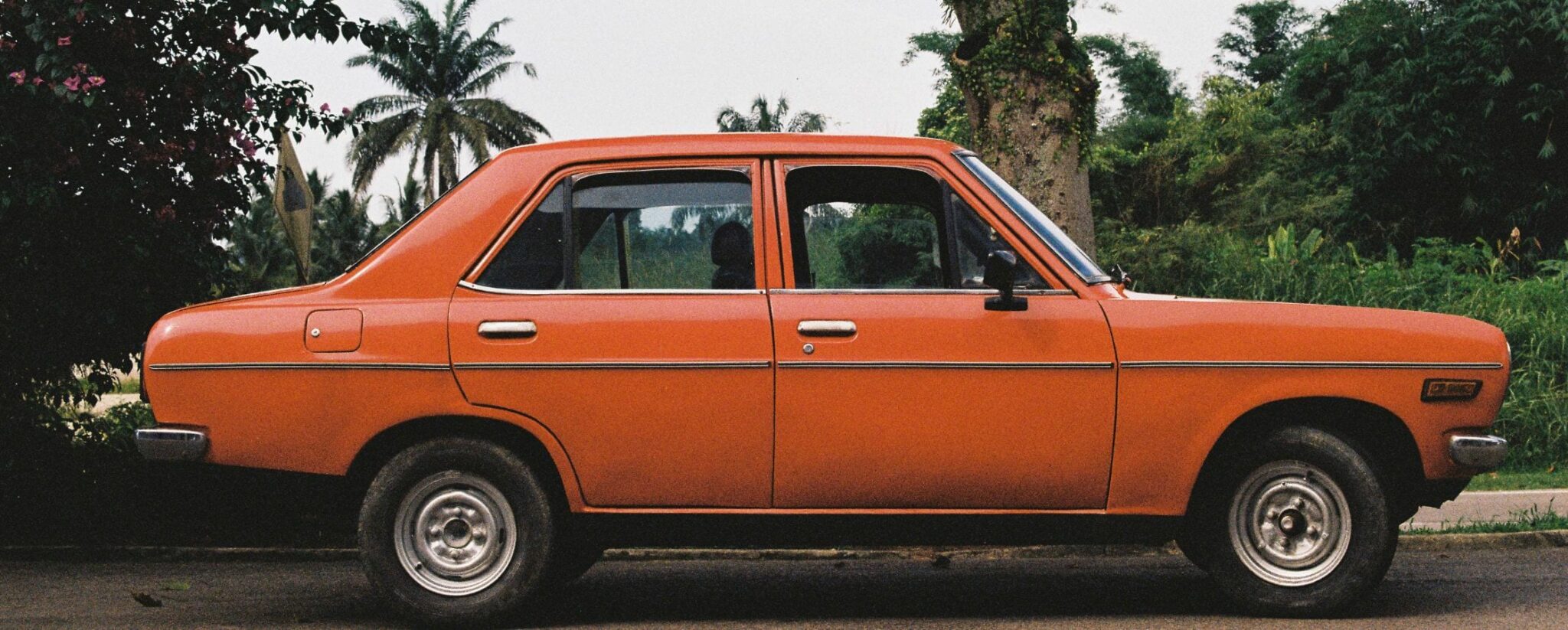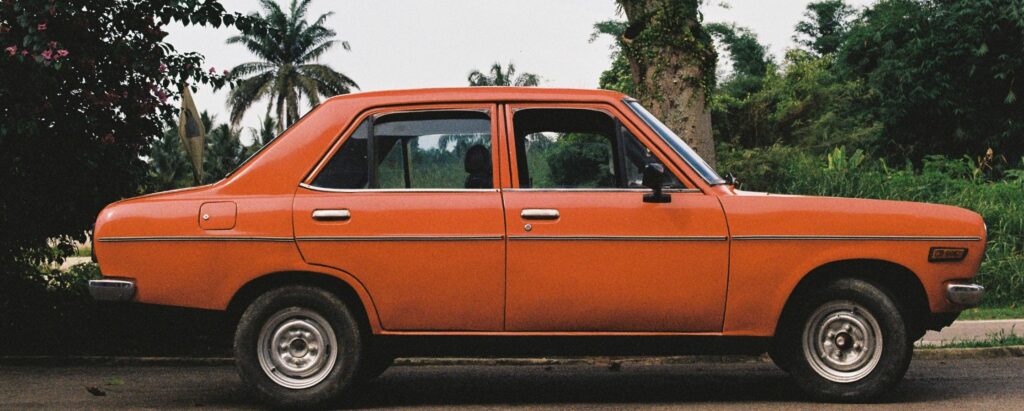 Flipping something just means buying it at a low price, adding some value, and then selling it on at a higher price to make a profit.
You've probably heard of property flipping – where people renovate houses for a profit. Car flipping refers to buying cheap cars with the intention of selling them on for extra money.
Many car flippers do it as a hobby because they have some fundamental knowledge of car repairs. Others do it professionally and make a living flipping cars.
The most money in car flipping is made by restoring or modifying used cars. This could involve hunting down a rare part of a classic model or simply doing some quick repairs to a pre-owned car that doesn't run.
Pros and Cons of Flipping Cars
Whether you plan on flipping modern or classic cars for a profit, it's a rewarding side hustle that could quickly turn into a career. But there are some important pros and cons to consider before you get started.
✅ PRO: Quick profits
Car flipping can be incredibly fast if you find the right vehicle. When done correctly, it's easy to make $500 to $2000+ in a short period of time – often a matter of days.
The profit you make will depend on the rarity, price, and demand of the car, but we'll look at the finer details later.
✅ PRO: Gain mechanical knowledge
You only need a basic understanding of mechanics to get started flipping cars. But your skill and knowledge base will improve as you go. You'll better understand the costs of repairs, how to deal with large issues, and which models are in demand.
This knowledge will help you become a better car flipper over time and help boost your profits as your side hustle grows.
✅ PRO: Be your own boss
Flipping cars means working for yourself, setting your own schedule, and working to your own deadlines. If you're tired of the nine-to-five grind, this could be a nice change of pace.
As you build profits, you might even work with others or hire a team to manage. There's a satisfaction that comes from controlling your own wealth and building something for the future.
✅ PRO: Gain market knowledge
It's not just your mechanical skills that will improve; you'll also get a better understanding of the car market, values, and auction processes. This is great for growing your business but will also come in handy the next time you need to buy a car for yourself or a loved one.
✅ PRO: Expand your network
You'll quickly fill your contacts with people in the motor trade and expand your network when you start flipping cars. You'll get to know mechanics, electricians, auctioneers, paint sprayers, insurance brokers, and other car flippers.
Being part of this community is rewarding and will help you grow your business in the future.
✅ PRO: A safer investment
Car prices are relatively stable and predictable, unlike properties. They're also much easier to liquidize and turn into real cash. If you're considering getting into the flipping game, cars may be a much safer investment than property in this market.
❌ CON: Potential to lose money
The main risk of car flipping is investing too much and not making any profit. This might happen because a car needs too many repairs or the market isn't there for resale. Either way, it's tough spending money on a vehicle just for it to flop at auction.
❌ CON: Unanticipated expenses
You might find what looks like the perfect car to flip, only to find an undiagnosed electrical fault, MOT advisories, or something more sinister under the hood. This is another risk you take when flipping cars, and it can quickly eat into your profits.
❌ CON: Over-committing
It's too easy to think you can handle any car issues and over-commit to a dud at auction. Cars are incredibly complicated these days, and even simple issues can be costly to put right.
Always be realistic when you first start flipping cars and avoid the mistake of buying a cheap car with a lot of problems.
❌ CON: Holding costs
The longer you own a car, the more money you lose. The aim of the game is to flip a vehicle as quickly as possible, but there is always the risk that you'll need to hold onto a car for a while to find the right buyer.
Depreciation, maintenance costs, and cleaning fees will all eat into your profits, so this is something to think about before investing.
❌ CON: Difficulty selling
Some cars just take longer to sell than others. One might go in a matter of hours; another might sit on your drive for weeks. This is the risk you take when you start flipping cars.
❌ CON: Stress
Finally, flipping cars can be stressful. You've put money on the line, and you're under pressure to sell a car as soon as possible. Finding hidden faults only adds to that feeling of stress.
If you're someone who is looking for a safe investment, car flipping may not be for you. But if you handle stress well, this could be the perfect way to make extra money. 
Recommended:
Is Flipping Cars A Good Way To Make Money?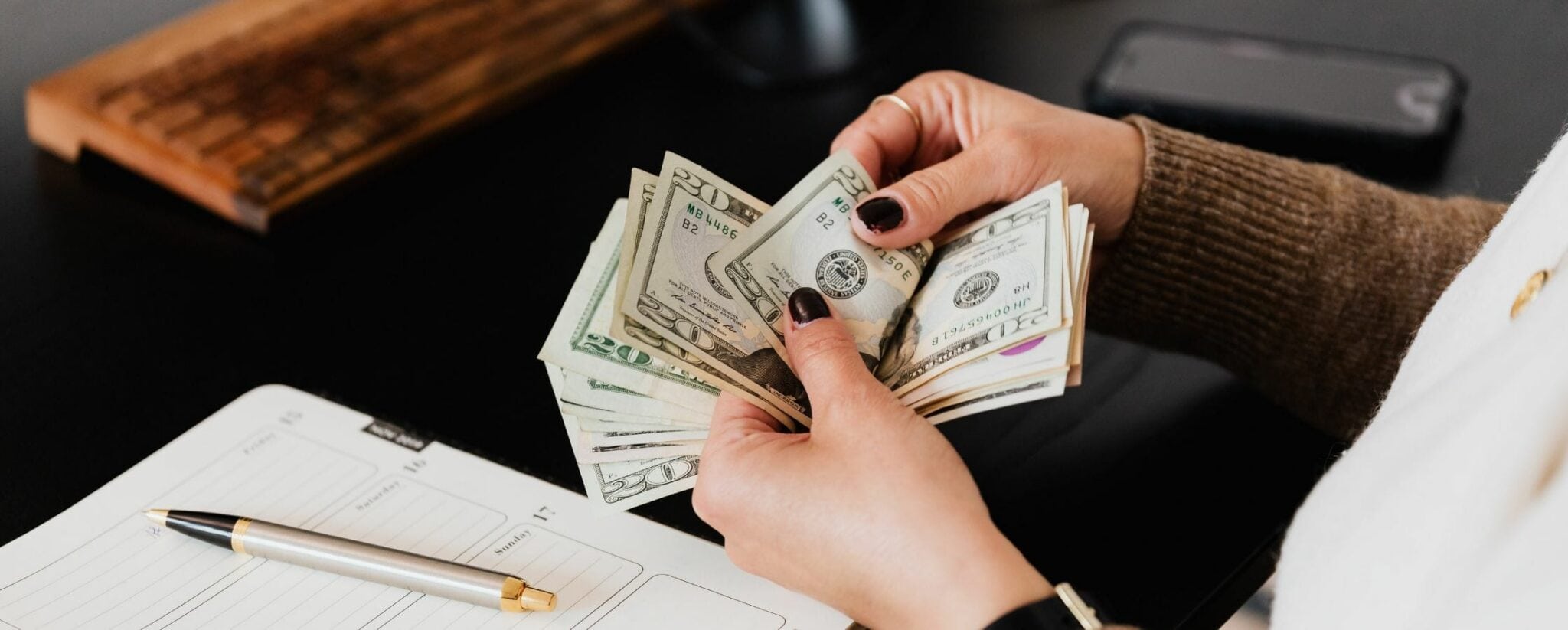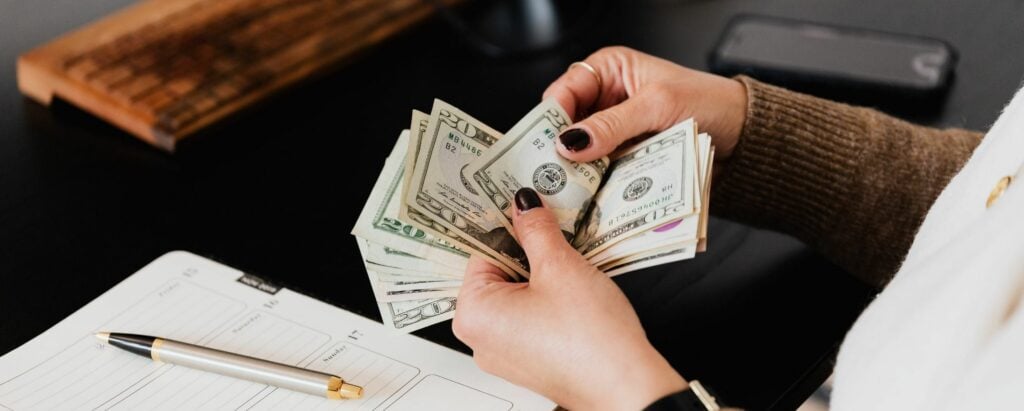 So, how much can you make flipping cars? Vehicles ranging between $1,500 and $4000 have the potential to make between $500 and $2000 profit; it just depends on the work involved. But that's a great profit to make per vehicle, and it's easy to see why so many people make a living flipping cars.
However, to turn this side hustle into a car flipping business, you'll need a dealer license. Different state laws restrict how many cars you can flip a year without a license, which will seriously hold you back if you don't have one.
What You Need to Know Before Buying a Used Car for Flipping
Flipping cars is legal, but there are strict limits on how many cars you can sell a year before you're classed as a dealership. After that, you need to apply for a dealer's license to continue selling.
Of course, there's no real way for authorities to know how many vehicles you sell. But if you do get caught, the punishment is usually a hefty fine and even jail time.
Depending on where you live, a dealer's license can be expensive. As long as your state laws allow, it's worth trying your hand at flipping at least one car before committing to a license you won't use for long.
Should I Get a Dealer's License?
If you already have a full-time job and want to make extra money flipping cars, you probably won't need a dealer's license.
The license costs between $175 and $700, which could be a potentially costly investment for a side hustle.
However, if you're planning on flipping cars regularly, you'll need this license to do it legally.
How Many Cars Can I Sell Each Year?
Each state has different rules on how many cars you can legally sell before you need a license. They are drastically different in some states, so check the rules in your area.
Here are a few of the state numbers to give you an idea of the differences:
Arizona: 6 cars
California: 5 cars
Florida: 2 cars
New York: 4 cars
North Dakota: 0 cars
As you can see, certain states (like North Dakota) don't allow you to sell any cars without a dealer's license. This is why it's worth checking the rules of your state before you get started.
Where to Find Undervalued Used Cars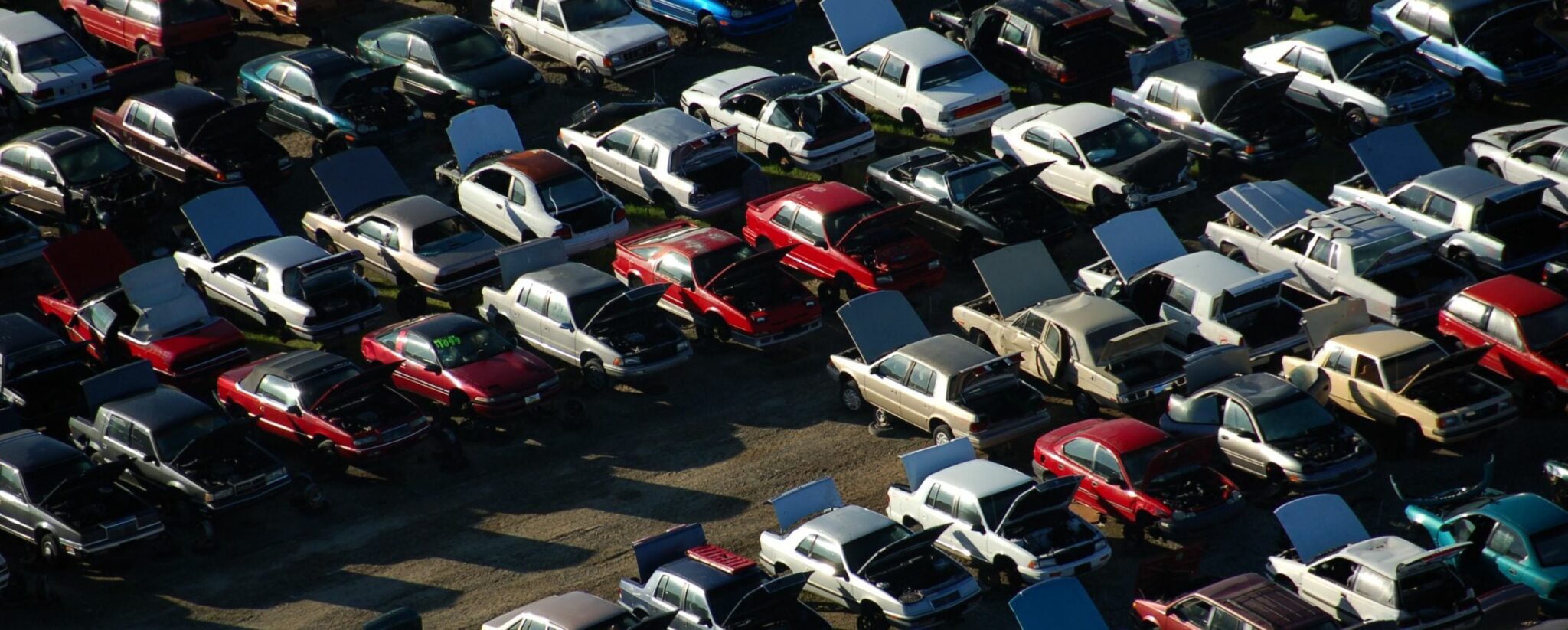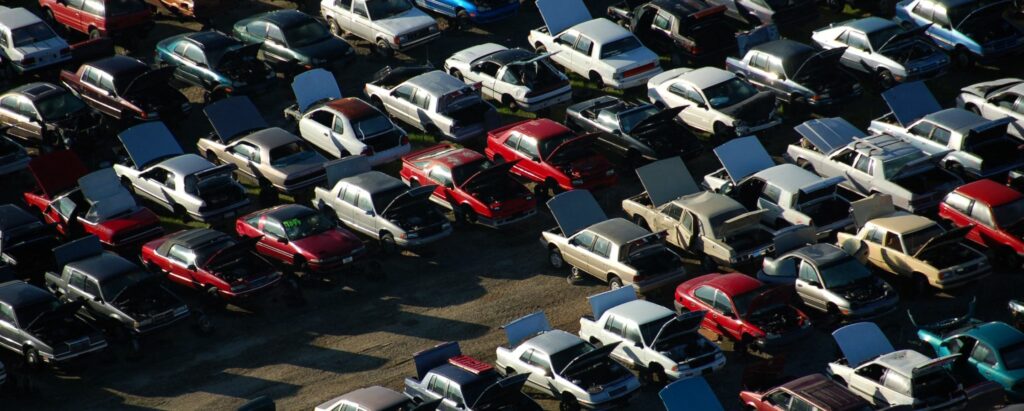 Now that we've gone over all the legal stuff, let's start digging into how to flip cars for profit.
The hardest part of the process is finding the best used cars to flip. To make a profit, they need to be undervalued but in good condition. Luckily, most private sellers undervalue their cars, so finding options in your area shouldn't be too hard.
However, spotting issues with used cars is tough when inspecting them. And there's usually something wrong with a car for it to be up for sale.
Here are a few places to look for used cars to start your flipping side hustle.
Auto Auctions
Online auctions or an in-person car auction in your area are one of the best places to find used cars to flip. Keep an eye out for dealer auctions specifically, where you can usually find a great deal.
It's also good to keep an eye on the local listings on Craigslist. Locals will list their cars for sale on local sites and usually price them well to sell. There's also far less competition on Craigslist than on auction sites, so you can take your time.
eBay has a whole section dedicated to selling vehicles, parts, and accessories. As a car flipper, this will be a great resource for both buying cars and finding spare parts for repairs.
Facebook Marketplace
Just like Craigslist, Facebook Marketplace is another great local resource for finding an undervalued car. You might also come across used parts at great prices for repairs.
How to Negotiate When Buying a Car for Flipping
Whether you've found a car at a local auction, through a private buyer, or at a small dealership, you need to know how to negotiate to get the very best price.
Here are a few pro tips for negotiating when buying a used car to flip:
Don't tell the seller you're flipping the car; they might take it negatively and refuse to negotiate.
Don't let the seller know your upper limit – that gives them power over the deal.
If you're buying from a dealer, don't let them know if you're a cash buyer. Dealers make larger profits on finance options, so let them negotiate on that basis and decline the financing later.
Start off with a lower amount than you're actually willing to pay to give yourself room to move up.
If you make an offer, remain silent until you get a reply. The seller may be staying silent to make you haggle with yourself.
Be positive when asking questions, for example, "how much discount can you give me?" instead of, "is there any discount?"
Don't be afraid to walk away if you can't get the right price – there are always other cars out there, and you need to make a decent profit on the flip.
What To Avoid When Car Flipping
When you're looking for the perfect car to flip for a profit, there are two major red flags to avoid.
Major damage
If a vehicle is incredibly cheap, it probably needs some major repairs. If the car is damaged and needs significant work, walk away. It may seem like a great deal, but you'll have to spend too much money on repairs to make a profit flipping it.
Legal issues
Do your best to avoid any legal issues when buying a used car. If you're concerned that the seller isn't the legal owner, ask to see the paperwork and make sure the name matches their ID. The last thing you want is to buy a car illegally and run into issues with the police.
How to Prepare a Car for Flipping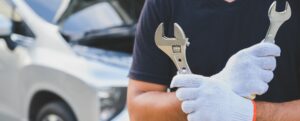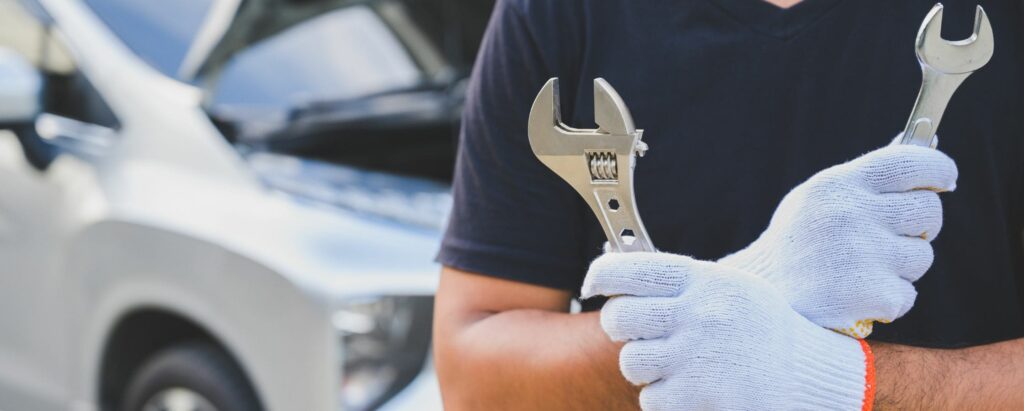 So, how do you add value to a car in order to flip it? There are a couple of quick enhancements you can make to make a speedy profit.
Get the car inspected
An inspection at a licensed mechanic or car dealership proves to buyers that there are no major issues with the car. This is usually cheap to do and makes it that much easier to sell.
Do any necessary repairs
Whether that's replacing worn brake pads or getting a dent knocked out, take care of those minor issues that made the car so cheap to buy.
If you can do the work yourself, you'll save a lot of money on labor fees, meaning you'll make more of a profit when it comes to flipping.
Get the car detailed
Getting a car detailed is an easy way to boost its saleability. Dirty cars put buyers off, even if there are no real issues with the car itself.
Having the exterior and interior thoroughly cleaned impresses potential buyers and makes it feel like a new car.
Again, if you can do this well yourself, you'll save costs and boost your profits on the resale market.
Tips on How to Photograph Your Car
Pictures make all the difference when selling a car online. Make sure you take high-quality, clear photos that show the car off.
If you can, take pictures on a bright day against a plain background. Your phone's camera should take decent photos, but you might consider investing in a digital camera if you're planning on flipping cars full-time.
Get pictures of the car from different angles and include pictures of the newly-cleaned interior.
Where to List a Car for Flipping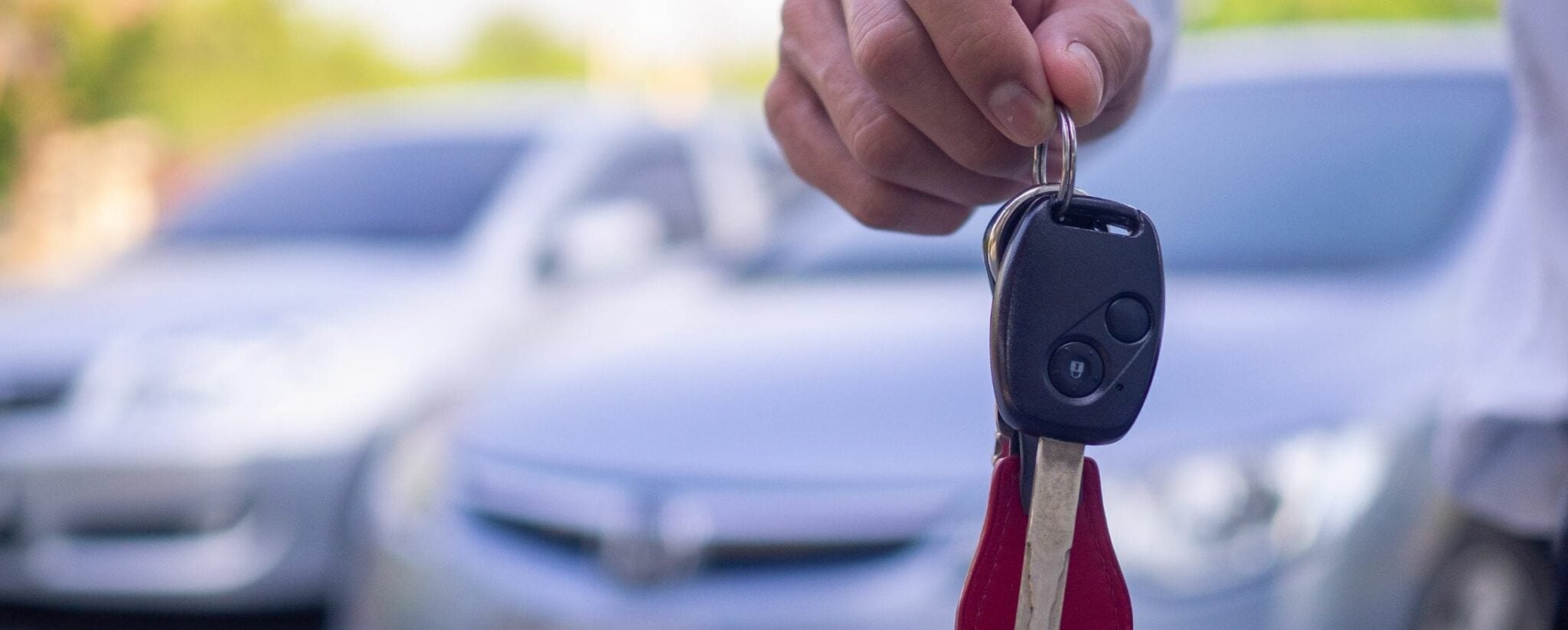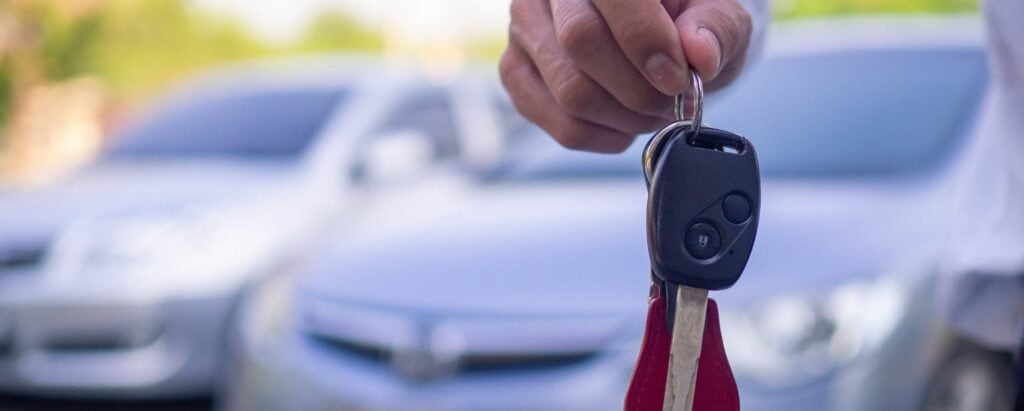 Listing cars for sale is how you actually make money flipping cars. When you're ready to sell, here are a couple of places you can list your vehicles for a quick profit.
Auto Auctions
Online auctions are the easiest way to sell a car. They have thousands of buyers looking for cars, so you'll get offers quickly.
If you have local in-person auctions in your area, this can save on the cost of delivering the car if the buyer ends up being in a different city.
Craigslist
It's a great place to buy cars, and it's also a decent place to sell them. You'll be able to find local buyers without ever having to leave your home. Plus, people will come to you intent on buying your car, which gives you a strong position to negotiate the price.
Autolist
Autolist is a website that millions of people use to sell and buy vehicles. Buyers can search by city, car model, price, and more, so it's a great place to find local buyers.
Renting Your Flipped Car
If you're struggling to sell a car you've spruced up, you could also consider renting it. People all over the US use car-sharing sites to borrow cars for the day without the expense or stress of booking a cab.
Using car-sharing sites like Turo is much cheaper than traditional car rentals and allows car owners to make money from their unused cars.
As a car flipper, this can be a great way to make extra cash from your vehicles while you're in the process of finding a buyer.
If you're interested in renting your flipped car, head to our car-sharing guide to learn how to do it.
Make Money Flipping Cars