Disclosure: This post may contain affiliate links. If you click on a link I may make a small commission at no extra cost to you. You can read the full disclosure here.
Last Updated on October 23, 2022 by Chris Panteli
Sell Pokémon Cards
In the late '90s, Pokémon exploded onto the scene, and it was insane! Teenagers and kids had a wicked time buying and swapping cards. Has Pokémon fervor gone away?
No way! Today Pokémon is still as popular as ever. Remember the recent mobile game Pokémon Go? How huge was that!
Those kids that loved Pokémon back in the day are grown-up now which means one thing. More money to spend on their hobby!
You might have your Pokémon cards safely in a drawer. Maybe you are a parent of Pokémon mad children and kept those cards from their childhood.
If you did, then you could be sitting on a goldmine! Most Pokémon cards aren't valuable of course. However, if you have the right one in good condition it can be worth thousands of dollars. In rare cases, Pokémon cards can fetch six-figure sums!
Let's explore how to sell Pokémon cards and earn some extra income.
Buying and Selling Pokémon Cards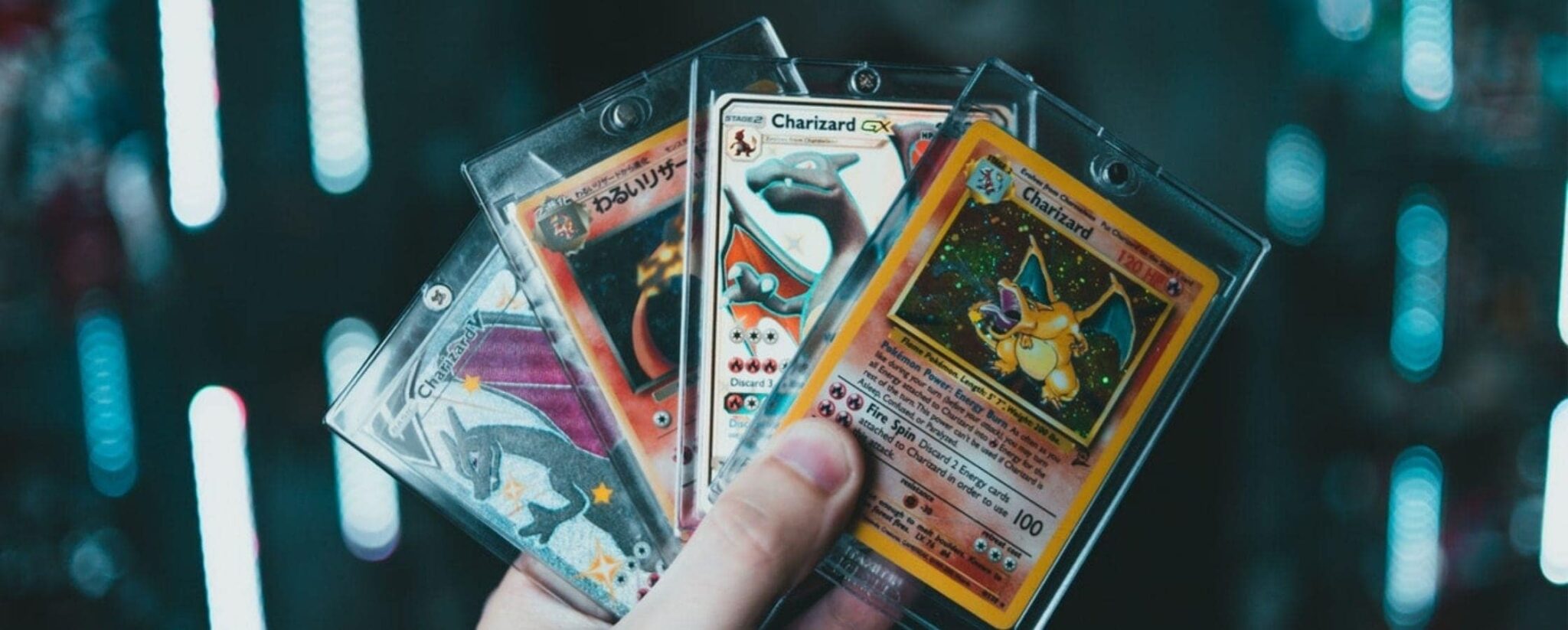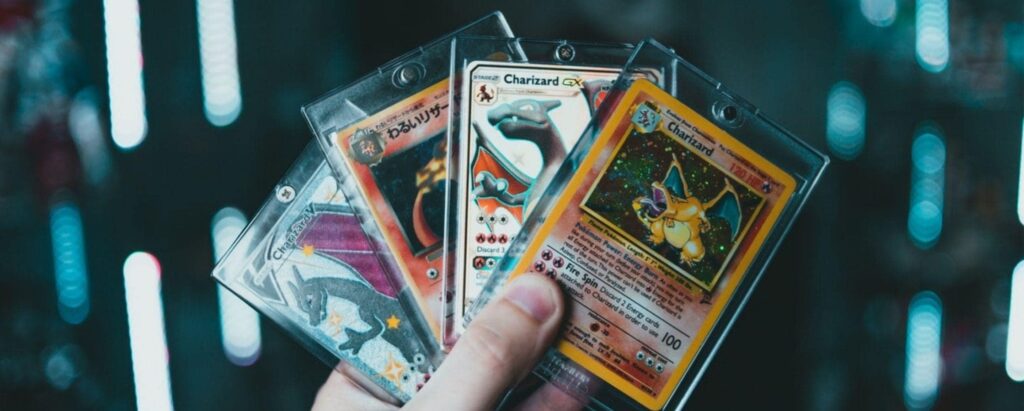 Understanding Pokémon cards will help you spot a valuable card. The first thing you should check is if the card says 1st Edition. 1st Edition means the card was printed in the 1st run of that set.
Rarity will make a card more valuable. 1st Edition or Stars usually signifies the card is rare. Depending on the card you will find symbols or numbers in the bottom right-hand corner to indicate rarity.
Next, is the card holographic? Every set has 1 rare card which is often the holographic one. The rare card isn't always holographic, but it's a good sign to look for.
Card condition is another key factor in determining value. A card that is bent, scratched, creased, and shows other signs of damage will be of lower value than a card in pristine condition. If you have Pokémon cards make sure you keep them in immaculate condition!
To sum up, these are the things to look out for when buying and selling Pokémon cards:
Rarity
Is the card holographic?
Card condition
What theme deck is the card from?
Is the card a 1st edition?
If you find a Pokémon card that ticks all these boxes, then it could be worth thousands of dollars!
How Valuable Are Pokémon Cards?
YouTuber Logan Paul paid $150,000 for a first edition Charizard Pokémon card that was in mint condition. Not bad for a single card, right?
Figuring out the value of a Pokémon card will take a little effort. Start by looking at eBay sold listings. You can set the filter on eBay to 'Sold Items'. That way you can see how much money Pokémon cards have recently sold for. This data is a great starting point for checking the value of a Pokémon card.
Another option is to get your card graded. To do this you will need to send your card to a professional grading service, and they will value the card.
One of the best-known grading services is offered by Professional Sports Authenticator (PSA). The PSA uses a 10-point grading scale that is internationally recognized. Getting your card authenticated using the grading system could see the value rocket!
Getting your card graded by the PSA does cost money. Using this option is recommended when you are sure you have a card or collection of cards that are of value.
Pokémon Price tracks price data for graded Pokémon cards. Have a look at this before getting your card graded to see if you think it's worth doing.
Look out for these rare Pokémon cards
Finding a rare Pokémon card is the holy grail for many card collectors. Pokémon cards mostly have one of three symbols to confirm rarity:
Circles are common
Diamonds are semi-rare
Stars are rare
The rarest Pokémon cards have a star icon on the back. These are the most valuable, especially in mint condition!
Every set will have valuable cards, but there are some worth looking out for as they are more valuable than others. Charizard, Pikachu, MewTwo, and Blastoise are four of the most popular characters.
Check your Pokemon card collection for any of the following:
Base cards from 1999 for the United States first set year
Full art EX and GX cards
Pikachu Trainer Trophy cards
Neo Destiny cards
Tropical Mega Battle cards
Ultra-rare cards were also given away at tournaments and conventions. These cards weren't available anywhere else. You could be sitting on a fortune if you have one of these ultra-rare cards!
8 Awesome Places to Sell Pokémon Cards
Once you've put together the Pokémon cards you want to sell, it's time to put them on the market!
1. eBay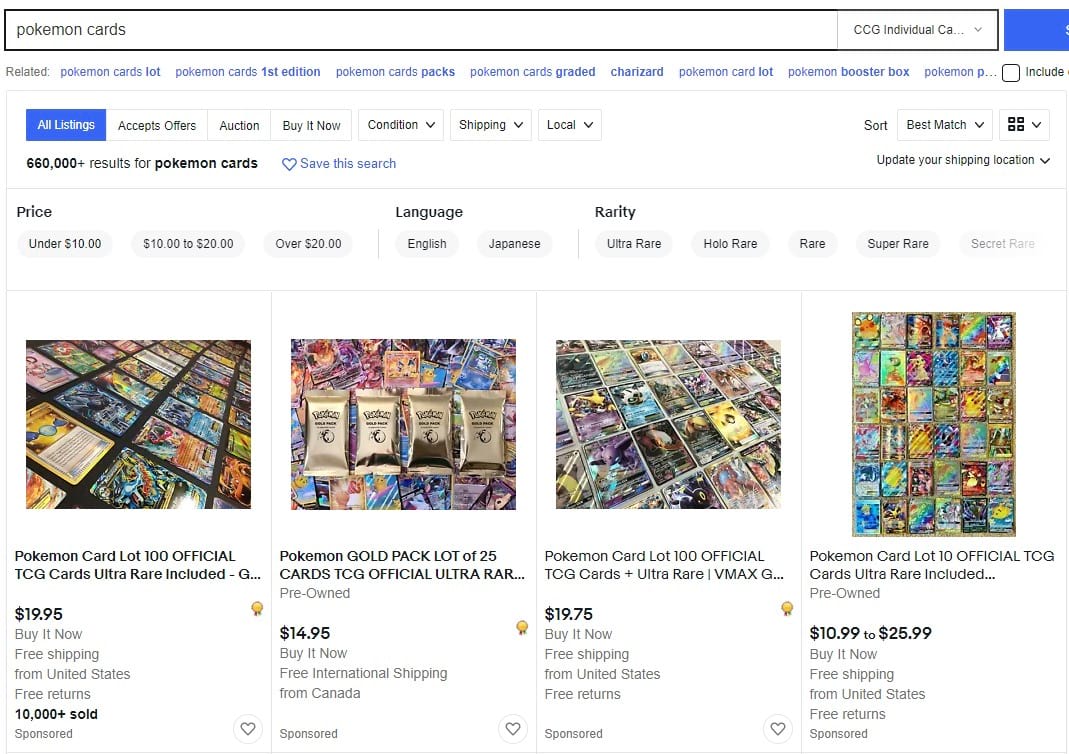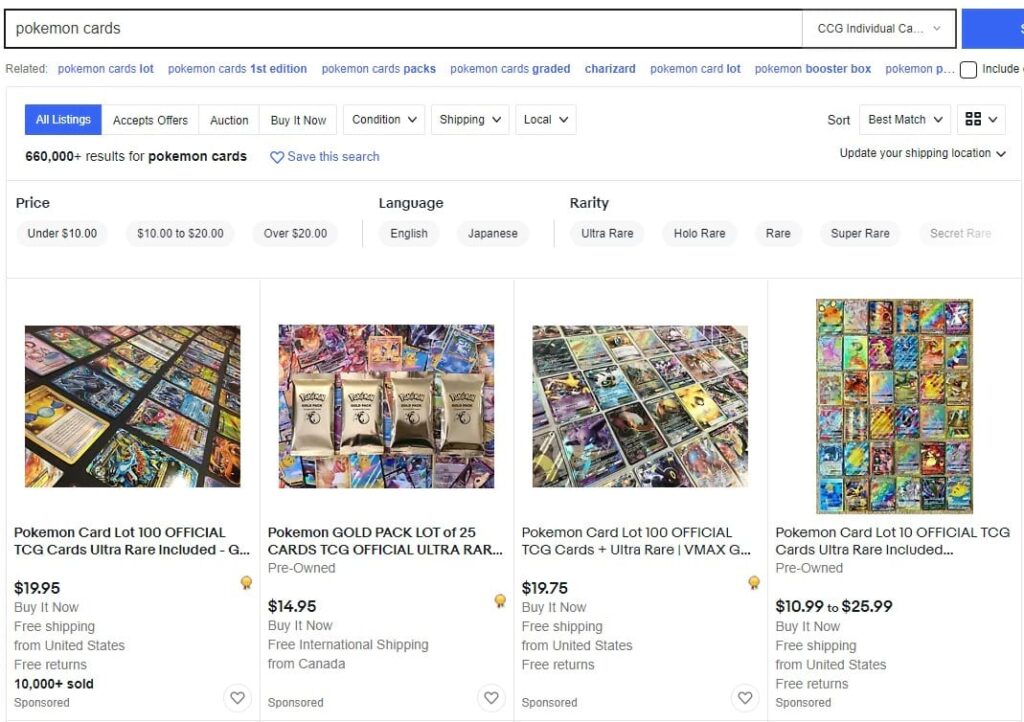 The biggest online auction marketplace is easily eBay. Since the 90s eBay has made it easy to sell pretty much everything and that includes Pokémon cards.
Not only is eBay a great resource for finding out prices. It's also the best place to sell your Pokémon cards as it gives you access to a global customer base.
Fees do apply when selling on eBay including shipping fees. When setting your price take these fees into account. Many sellers pass the cost onto the customer, and you may want to increase your price to cover any eBay fees.
2. Card Market


Card Market is super easy to use. Go to the site, create a free account, and start selling!
When selling a Pokémon card on Card Market the site does provide intuitive assistance. First, when listing the card, you can type in a name and you will get a list of all cards for the Pokémon. For example, type in 'Pikachu', and every card featuring Pikachu will be displayed. You can now pick yours from the list.
Another handy feature is Card Market shows you the average prices for similar cards. You can choose to sell your card for any price you like, but having this extra info makes it easier to know how much you might get. Listing a card for too much could mean it won't sell at all.
3. Troll and Toad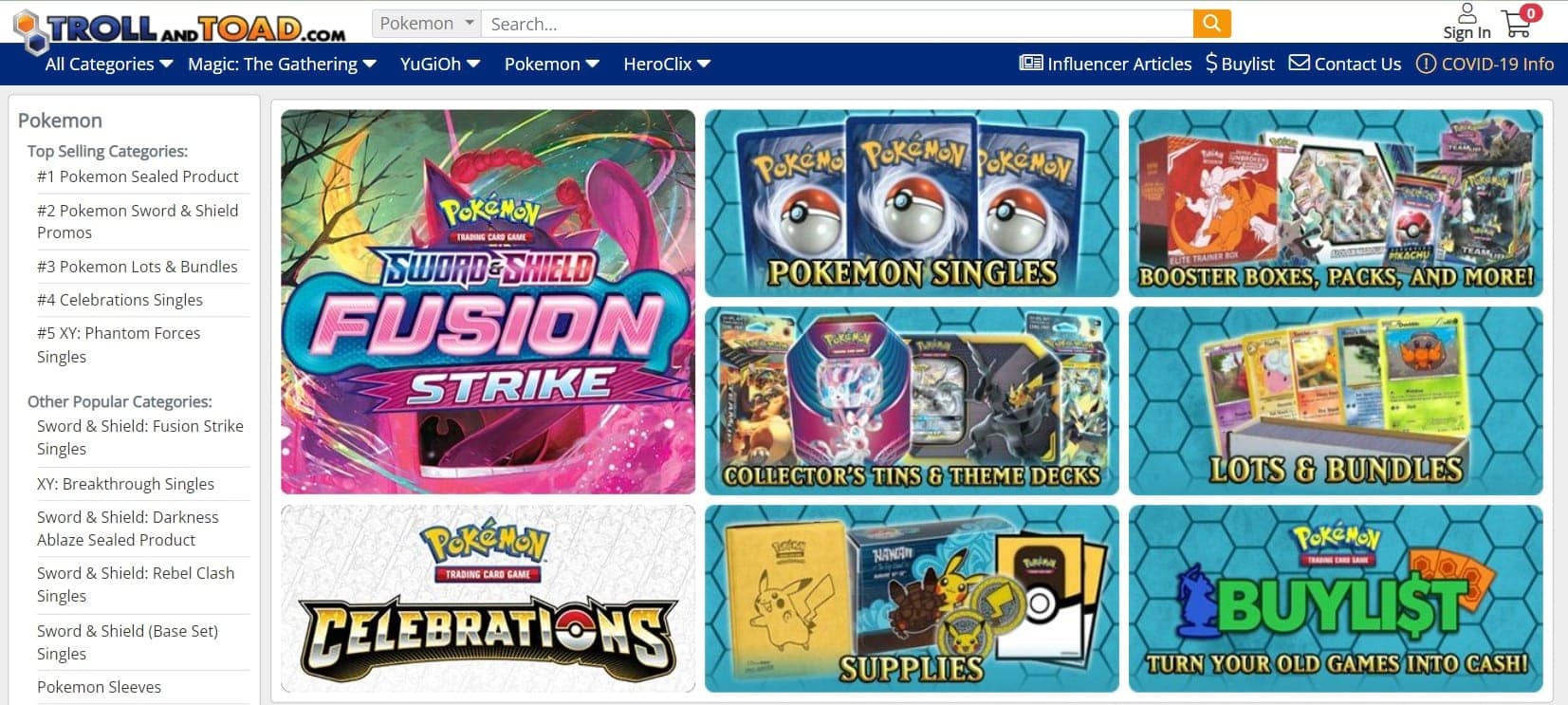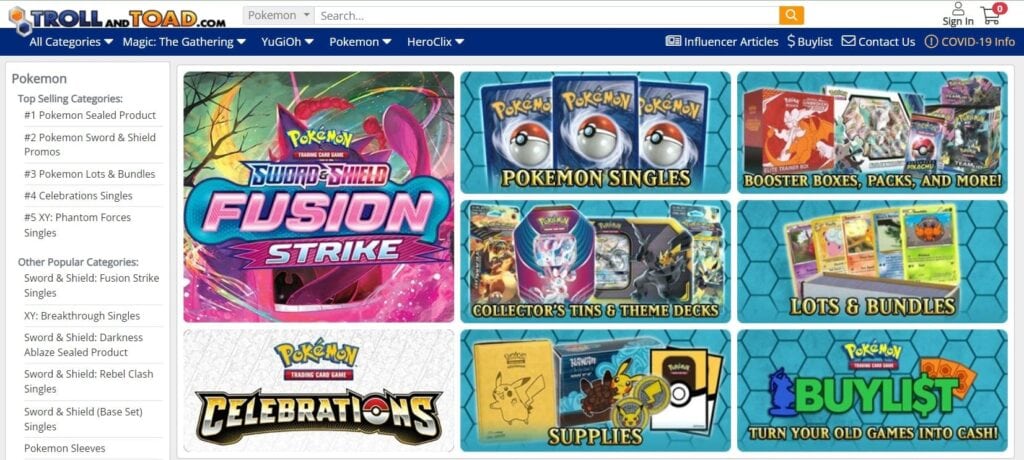 At Troll and Toad buyers and sellers can trade rare packs, individual cards, and training boxes.
To sell Pokémon cards via Troll and Toad your card sale must be worth at least $30. Sales for card sales worth more than $5,000 must be checked with Troll and Toad first.
Shipping and handling fees must be paid by you. Make sure to factor these costs in when selling to Troll and Toad.
4. TCG Player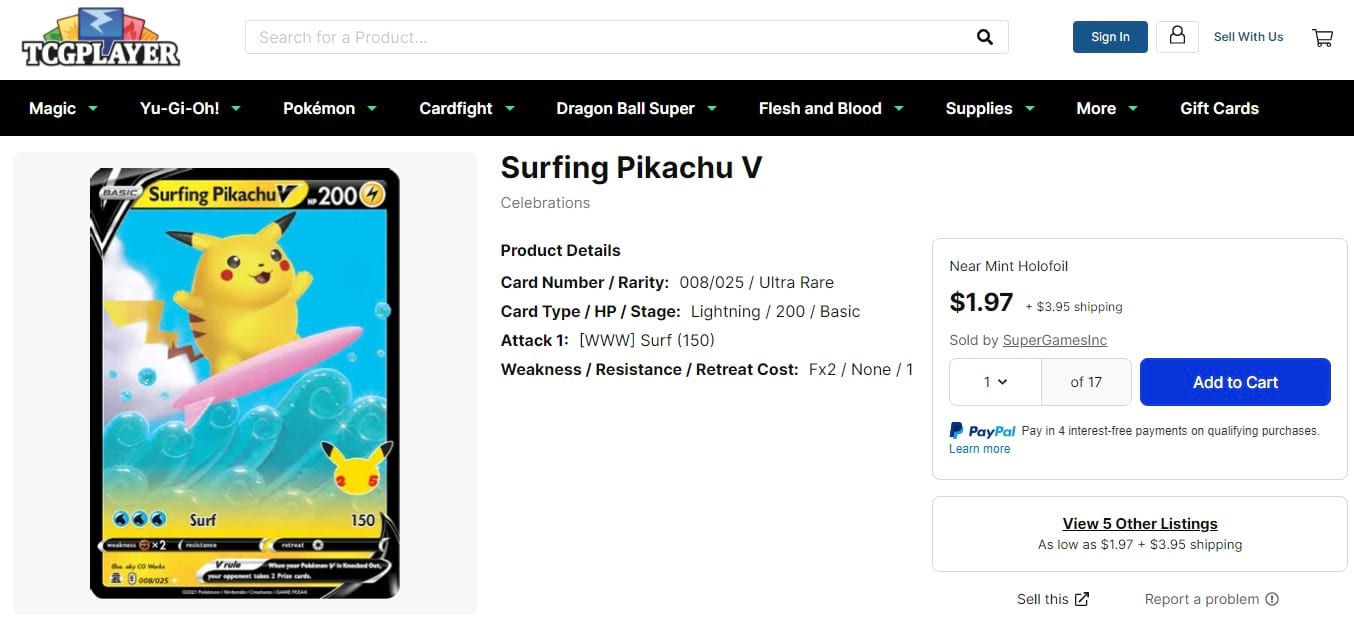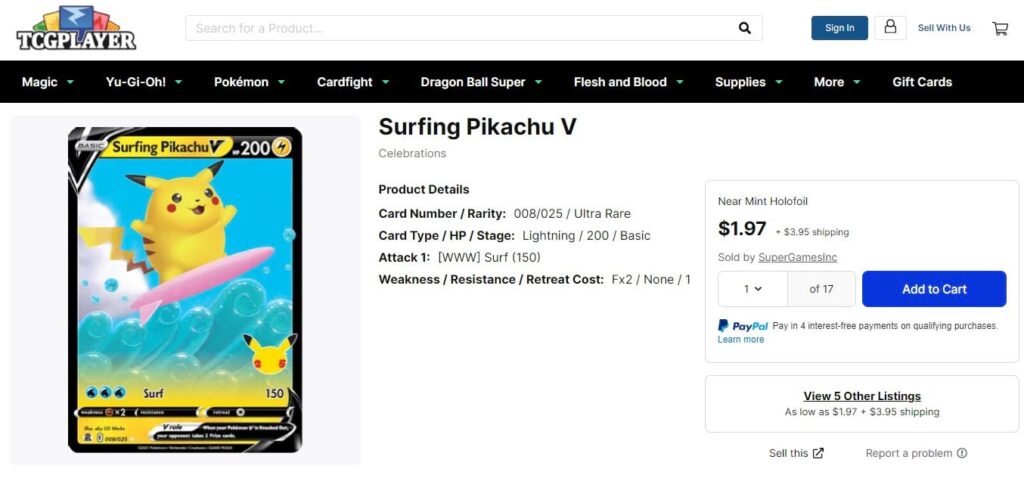 TCG Player is a huge marketplace for trading cards. You can sell your Pokémon cards to collectors or directly to TCG. Cards sold to TCG don't incur any fees which means more money for you!
Sellers are given lots of assistance by TCG. Prices, images, descriptions, and rarity are all automatically generated by giving the card details.
If you have a lot of cards to sell this saves you a lot of time!
5. CCG Castle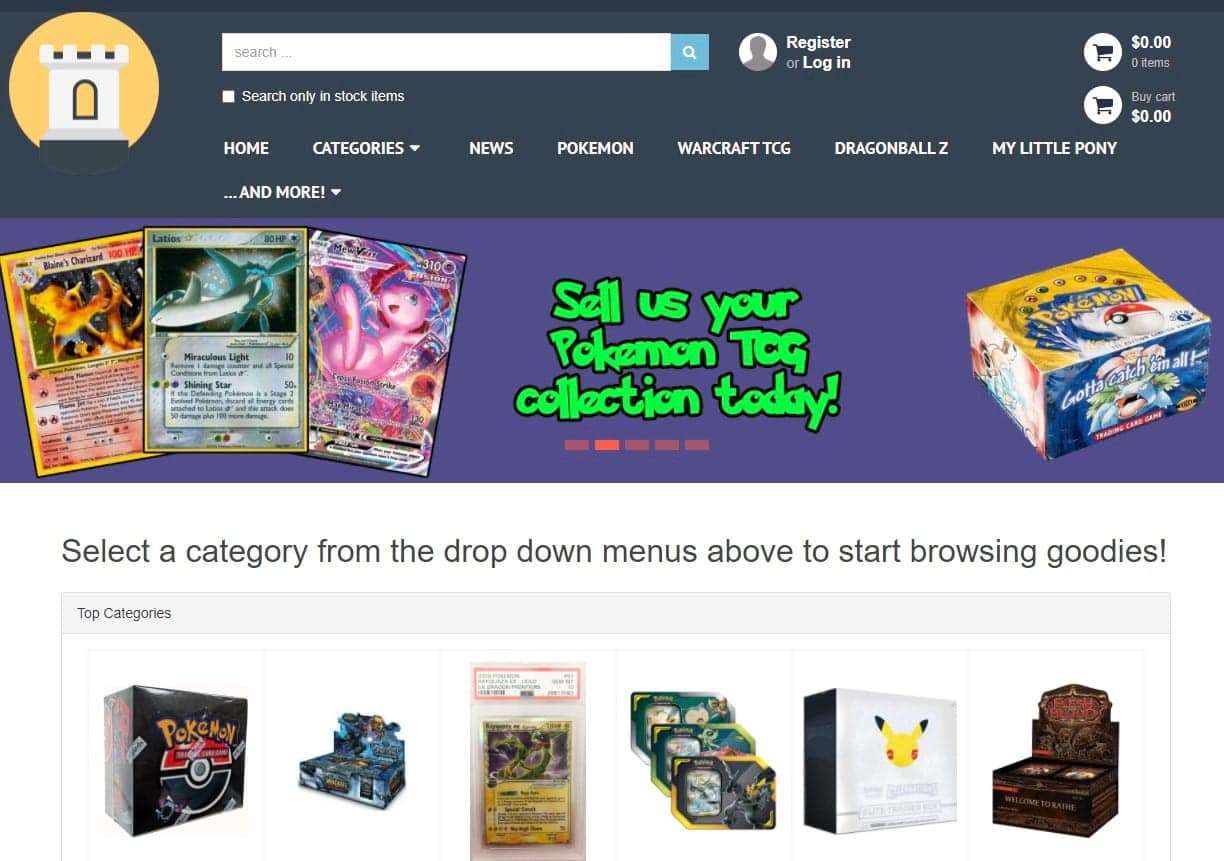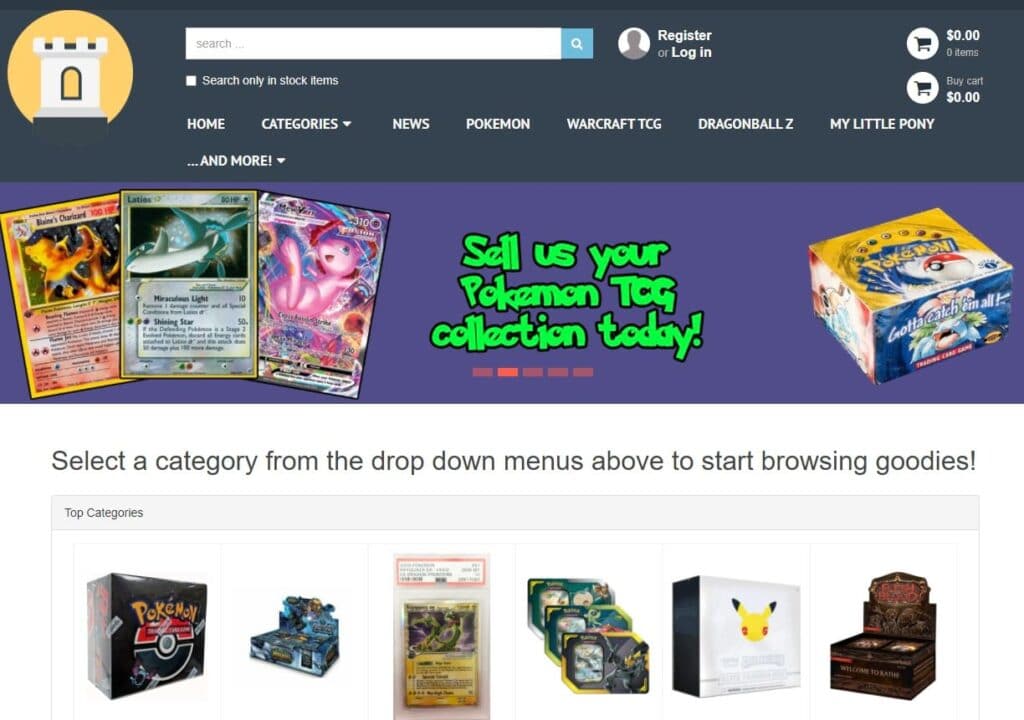 CCG Castle buys Pokémon cards directly. Established in 2007 by card and game enthusiasts, CCG has gone from strength to strength. Today it's a trusted brand in the trading card game industry and provides incredible customer service.
When selling to CCG you can choose to get paid via PayPal cash or store credit. Store credit can be used for buying cards if you want to add to your own collection.
Cards can be sold individually or as a collection. You must pay shipping costs yourself. Take this into account when deciding if the price is right for you.
6. Dave and Adams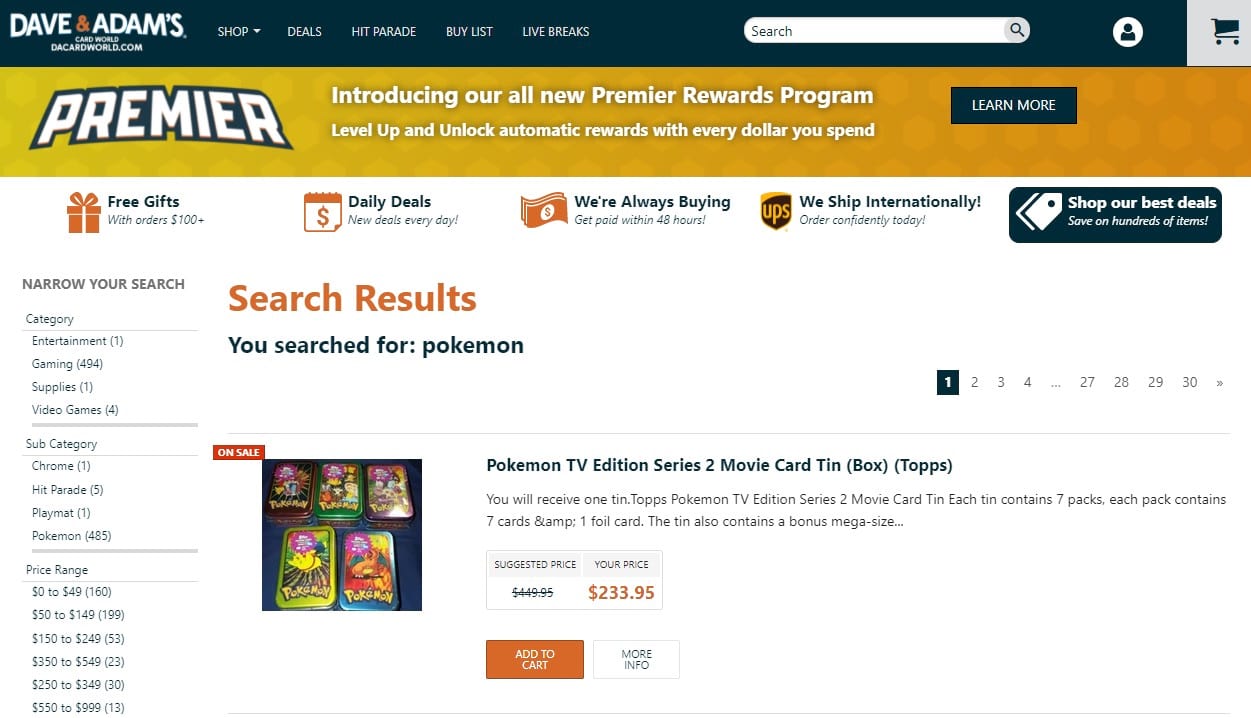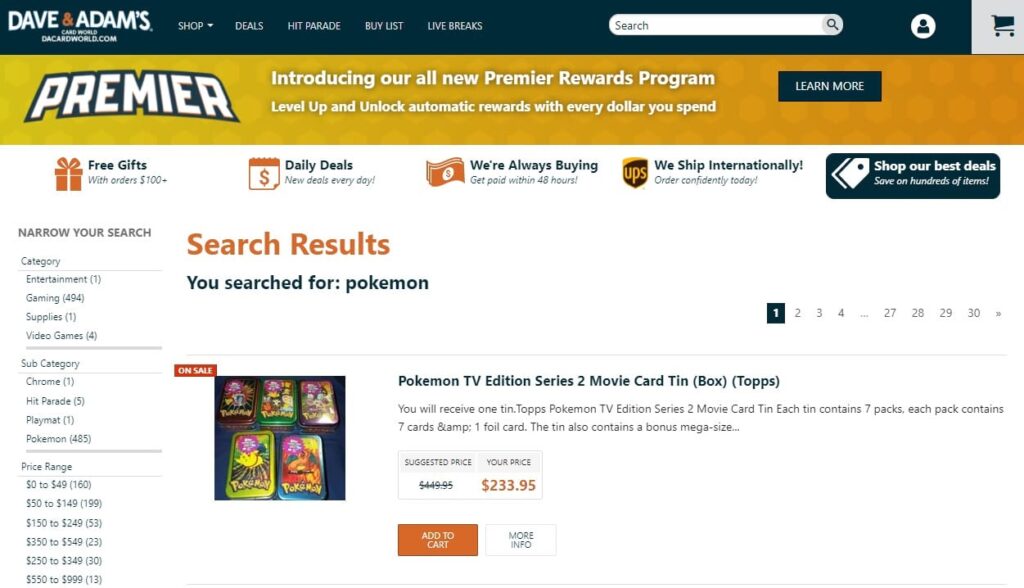 Dave & Adams is a well-known platform for selling trading cards. With more than 30 years of experience in the business, they are one of the most trustworthy card trading platforms.
You can sell all types of cards on the platform including Pokémon cards. Popular Pokémon cards bought by Dave & Adams include holographic cards, cards from a booster pack, a trainer kit, and a booster box.
Payments are made quickly via PayPal, check, or cash. You pay shipping fees on sales of less than $199, otherwise, shipping is free! Depending on where you live a collection service may also be available.
7. Card Cavern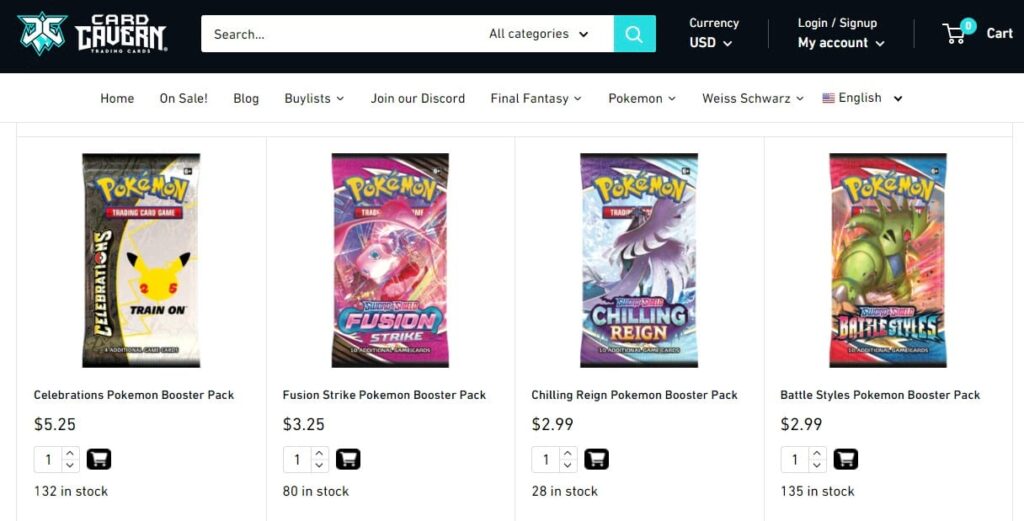 Card Cavern is a unique Pokémon marketplace as it specializes in selling PTCGO codes. PTCGO stands for Pokémon Trading Card Game Online. Sometimes it's referred to as Pokémon TCG.
Pokémon card packs include cards with codes on them. Provided the code hasn't been redeemed already it can be sold to Card Cavern.
Transactions can be handled digitally, and you can email the code once a price is agreed upon. Physical cards and packs can be sold on Card Cavern as well. If you have unused PTCGO codes, then Card Cavern is one of the best platforms to sell them on.
8. Goldin Auctions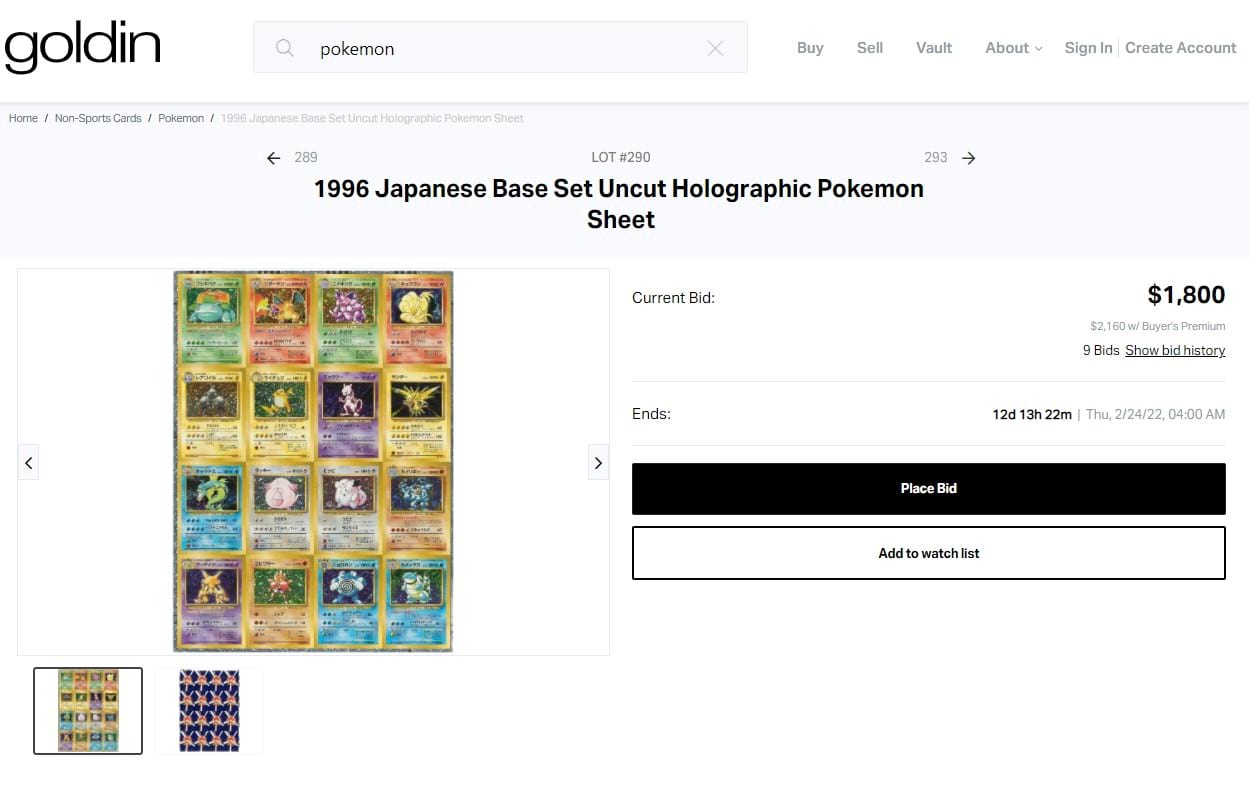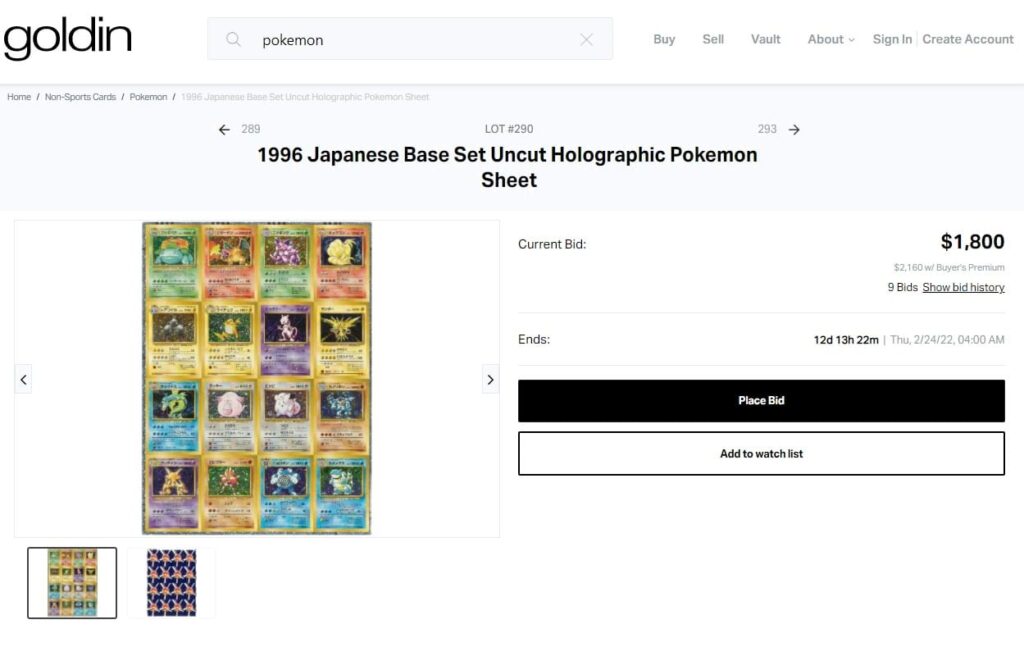 Goldin Auctions specializes in selling trading card games, collectibles, and other memorabilia. You could even sell video games and board games via Goldin Auctions if it's collectible or rare.
Selling on Goldin is straightforward. Start by contacting them via email or social media. Once you've made contact a consignment director will appraise the items you have for sale.
If they agree it's worth selling, then you can list the item for auction. Goldin usually only sells items with a minimum value of $2,500, that is in good condition, and authentic.
Fees and other costs do apply so make sure to take these into account when deciding if selling your Pokémon cards on Goldin is right for you.
Other Places to Sell Pokémon Cards
Selling your Pokémon cards using dedicated card trading platforms is recommended to secure the highest prices.
Sometimes though you may not want to as you just want a quick sale. Perhaps you prefer doing things in person or you simply want cash in your hand quickly.
How you sell your Pokémon cards is up to you. Make sure you know the right value first as you don't want to sell them for less than they are worth! Here are some alternative ways to sell your Pokémon cards.
Facebook and Craigslist
Using Facebook Marketplace and Craigslist are great ways to connect with buyers in your area. That way you can arrange a safe place to meet. The buyer can inspect the card before purchase, and you get the cash that day!
Advertising items for sale are free on Craigslist and Facebook Marketplace. That means you keep all the money from the sale as you don't have to pay any fees or shipping costs!
If you have a large collection for sale, you could still sell using one of these platforms. Local collectors will be interested in the collection especially if it includes rare Pokémon cards.
Remember to do your homework before listing any cards for sale. Use sites like eBay to determine the value of the card. Buyers may offer a different price so be prepared to negotiate a little.
Instagram
Instagram is home to a large community of Pokémon card collectors and enthusiasts. This makes it a great place to trade cards.
Selling on Instagram doesn't give as much protection as auction platforms like eBay. However, by taking a few precautions sales can be made safely.
Make sure to check the history of anyone wanting to buy a card. If they have a new account with no history, it could mean they are a scammer.
Ideally, sell to someone you can see who has a proven history of card collecting. Established collectors will have plenty of followers (at least 1000) and a post history showing cards bought and sold. Look at all these details before agreeing to a sale and most of the time it will be safe.
Comic book stores and fairs
Local comic book stores or fairs can be a convenient way to sell your Pokémon card collection. You can take the collection in and get a price for them. If you are happy with the price, then you've got an instant sale!
The downside is you will usually be paid less than you would get if you sold the cards online. Stores will usually pay you a 'Trade-in Value' as they need to make sure the card is resold for a profit.
You may be offered store credit which is more than the cash value. If you are looking to buy items yourself, then taking the store credit could be a better option.
Don't know where your nearest comic store is? I've got you covered. Check out this comic shop locator to find your nearest store.
Pawnshops
Pawnshops are another way to sell your Pokémon cards. Check for any in your area that may be willing to buy Pokémon cards.
Make sure you know the approximate value before you go. That way you can negotiate better if the pawnshop offers less than the card is worth.
To find a pawnshop do an online search for any in your area. Calling them first is a good idea to make sure would be interested in buying Pokémon cards before you get there
Tips for Selling Pokémon Cards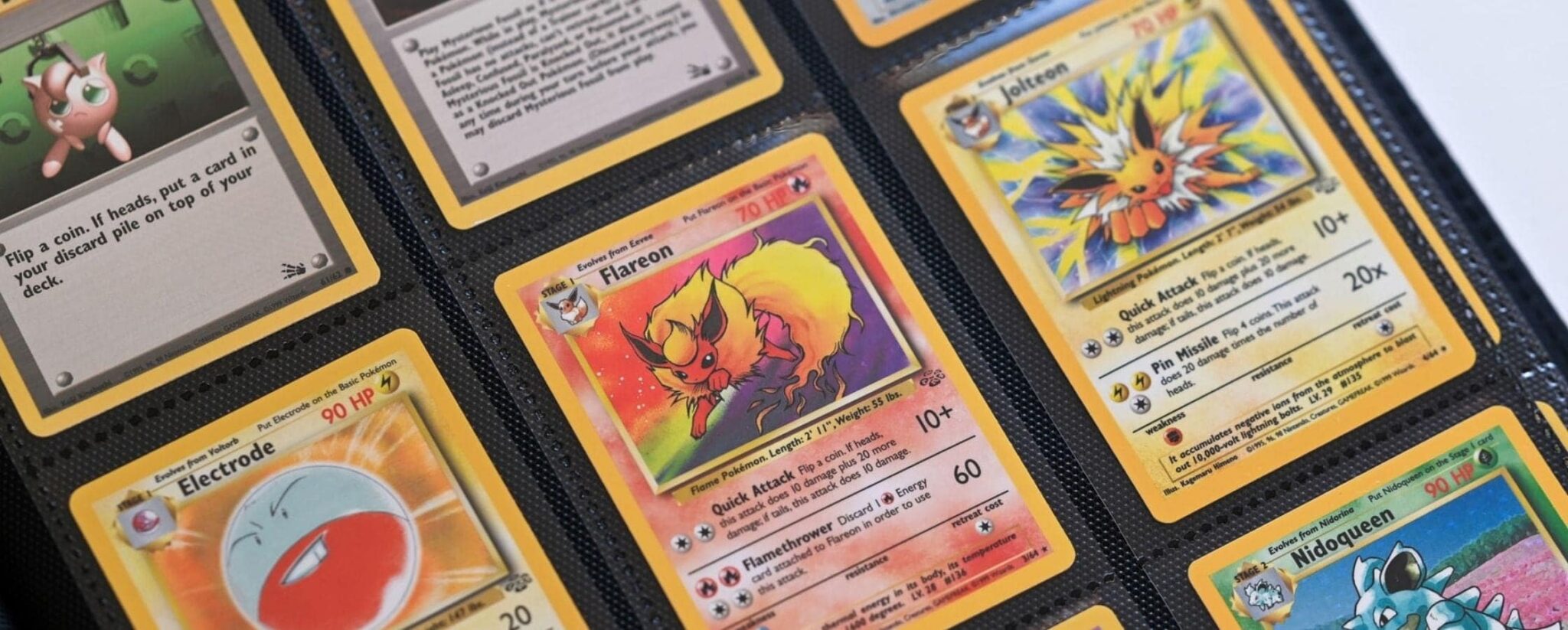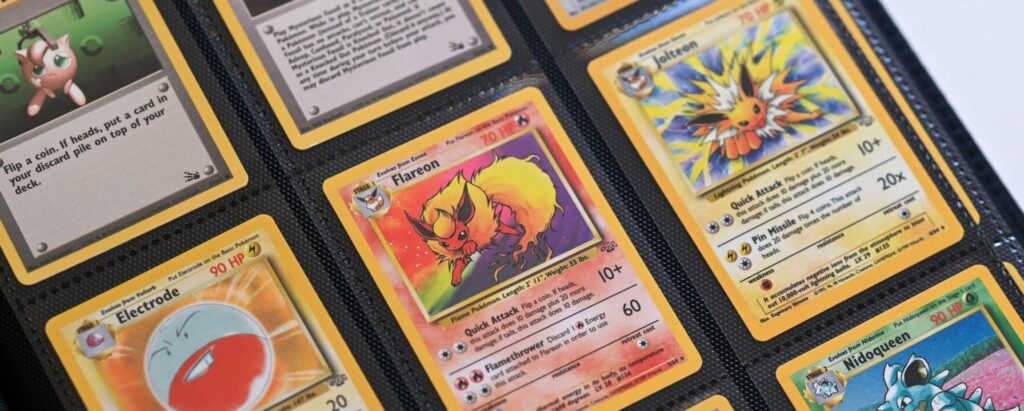 To get the best price possible here are a few simple tips for selling Pokémon cards.
Presentation
Poor quality photos could mean no one will buy the card. Even if it's rare! You might still get the sale, but the price would be drastically reduced. All because the buyer can't see the card properly.
Make sure all photos of the card are high-quality. Photos should show the front, back, and corners of the card. Take photos of holographic cards showing the light reflecting off the foil so buyers can see the card is holographic.
Buyers want to check the cards for any signs of damage. Cards in mint condition will attract a higher price. Make sure those photos show the true condition of your card and you will get much more money!
Pricing
If you've done your homework, then you should know the value of your Pokémon card. Once you know the value you can decide what the minimum price is that you will accept (if you haven't done this yet, then do it now!).
Now you need to decide how to price the card when listed on eBay or other selling sites.
One option is to list the card for the minimum price you will accept. The hope is that it starts a bidding war. If the card is rare and highly prized the chances are there will be multiple bidders. Starting low will get the bidding process started and (hopefully) drive the price up to the amount you were hoping for.
Ask for feedback
Selling one or two Pokémon cards from your childhood is easy to do and you can earn a few dollars. What if you want to buy and sell Pokémon cards regularly?
To become an authoritative member of the Pokémon card trading community you need to build your reputation.
To do this, start by buying and selling some low-value cards. Make sure positive feedback is added after each transaction.
Once people can see you are a trusted seller you will get more customers. That also means selling high-value Pokémon cards will be easier because buyers know you can be trusted to complete the transaction and you are selling an item as described.
Should You Invest in Pokémon Cards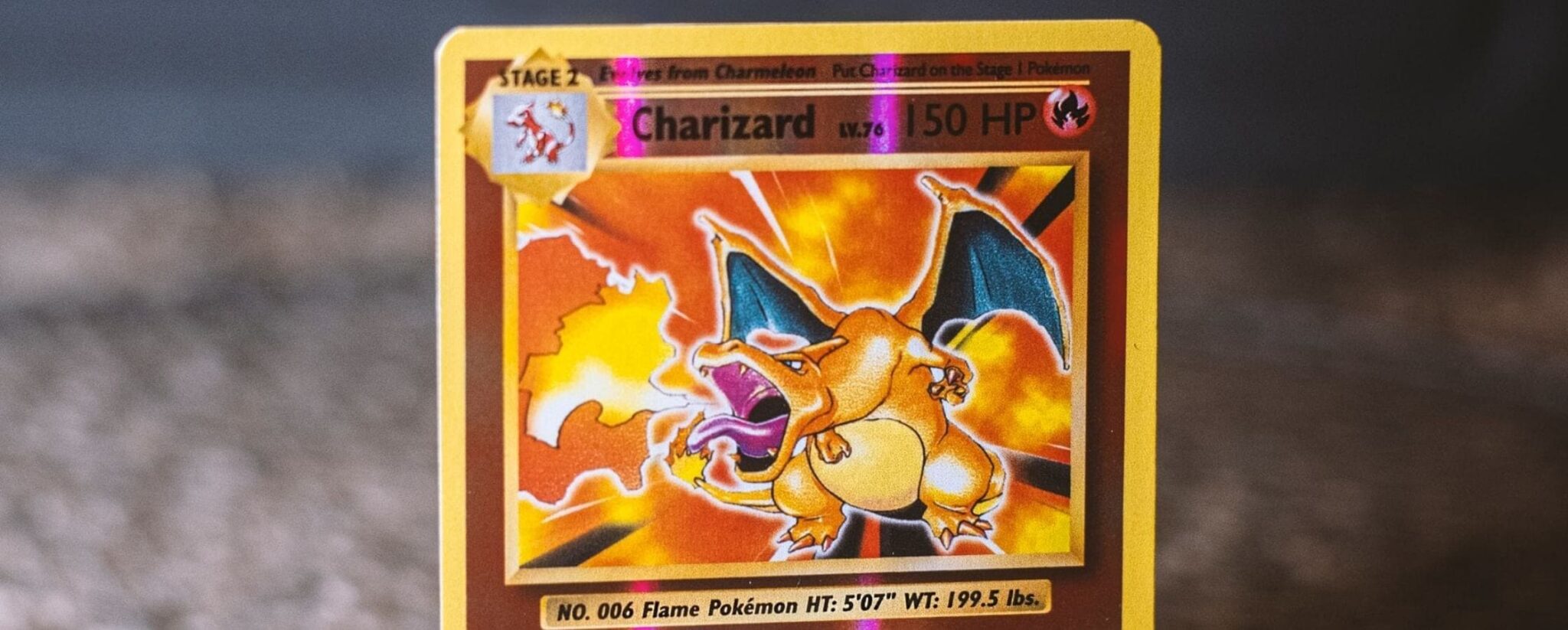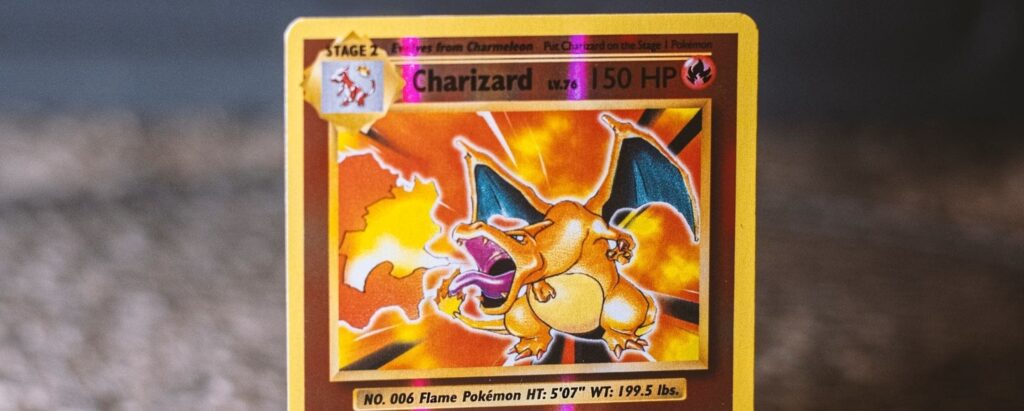 According to a report by eBay, Pokémon trading cards are the most traded cards on the site. More popular than sports cards! A 1999 Charizard card sold for over $350,000! The report goes on to say that the trend is expected to continue to grow.
Does this mean you should invest in Pokémon cards?
It's definitely worth investing in Pokémon cards. Rare and collectible cards will likely hold their value and even increase further.
You don't need much knowledge to get started. Provided you are prepared to do some research before buying or selling any cards you should be OK. Most cards can be checked online to find out if they are or will become valuable.
Like all investments, there is a risk of losing money. You could buy a card for more than it's worth or trading cards may suddenly become unpopular. These things are possible, but the evidence shows that trading cards are here to stay and becoming ever more popular!
FAQs
Is it worth getting my cards graded?
Graded cards are definitely worth the extra money if you have cards that might be of value. Selling an individual card in mint condition will get a higher price if officially graded by the PSA.
Which Pokémon series should I look out for?
Any pack of Pokémon cards could include a rare and valuable card. Pokémon singles from the 1999 base set when Pokémon was first released in the United States are often highly prized. Especially when graded as gem mint!
Other expansions that have popular cards include Primal Clash, Shining Fates, and Black Star promo cards. 
Is it really worth selling Pokémon cards?
Absolutely, yes! You may not have rare cards worth hundreds of thousands of dollars, but a good collection of Pokémon cards could fetch a few thousand dollars.
Bryson Kliemann was able to raise several hundred dollars selling his small collection of Pokémon cards. He did so well that the Pokémon Company sent him more cards. Plus, he was able to pay his dog's vet bill!
Sell Pokémon Cards