Disclosure: This post may contain affiliate links. If you click on a link I may make a small commission at no extra cost to you. You can read the full disclosure here.
Last Updated on November 26, 2022 by Chris Panteli
How To Make Money As A Teenager
If you're a teenager trying to find ways to make money, then you have found the right place! Learning how to earn and manage your own money is an essential part of becoming an adult. Plus, having your own money means you can buy things that you want without parents complaining about wasting your allowance (well, some may still complain but that's what parents do right!).
How can I earn money as a teenager?
Just because you are a teenager, doesn't mean you can't make money. And while it is true there may be some limitations to the opportunities available, it doesn't prevent you from entering the world of entrepreneurial capitalism. In fact, many of the great multi-millionaires got a pretty early start on their wealth generation. You will need to consider factors that are unique to your age, parental availability, influence as well a personal preference for the work you wish to do.
This guide has been put together to teach you how to make money as a teenager. Your parents may or may not give you money as well, but having extra cash for luxuries such as clothes, going out with friends, or saving for a car means less stress for your parents and more freedom for you.
You may also be planning to go to college or moving out, and earning money now and saving some of it can help you achieve those goals.
Let's get started on 71 ways to earn money as a teenager.
Different Ways To Make Money As A Teen
Once upon a time, there weren't many options for teenagers to earn money. You could get a paper round or work in a local shop part-time but other than that, there wasn't much choice.
The good news is that in the last 30 years technology has advanced fantastically. If you can connect to the internet with either a computer or smartphone, you have nearly limitless earning opportunities.
If making money online isn't your thing, that's OK too. There are still plenty of ways to earn money as a teenager without needing the internet. For example, washing cars or waiting tables.
In this comprehensive guide, we will cover all the online and offline options for how teens make money.
71 Awesome Ways To Make Money As A Teenager
To make it easier to follow, this section has been split into categories grouping together different earning opportunities for teenagers. It will cover online jobs, skilled jobs, quick ways to earn, earning from surveys and rewards sites, and extra ways to earn including offline jobs.
As you can see there is a huge range of potential ways to earn. You might do more than one depending on your schedule, but there should be at least 1 opportunity for everyone to make money.
Just remember to not let it interfere with your studies if you are still at school.
Also, let your parents or guardians know what you are doing in case they have any concerns they want to discuss with you before you start. This may include how working will affect any existing commitments like homework and what you will do with the money.
Now, let's get on and learn how to earn!
Online Jobs For Teenagers To Make Money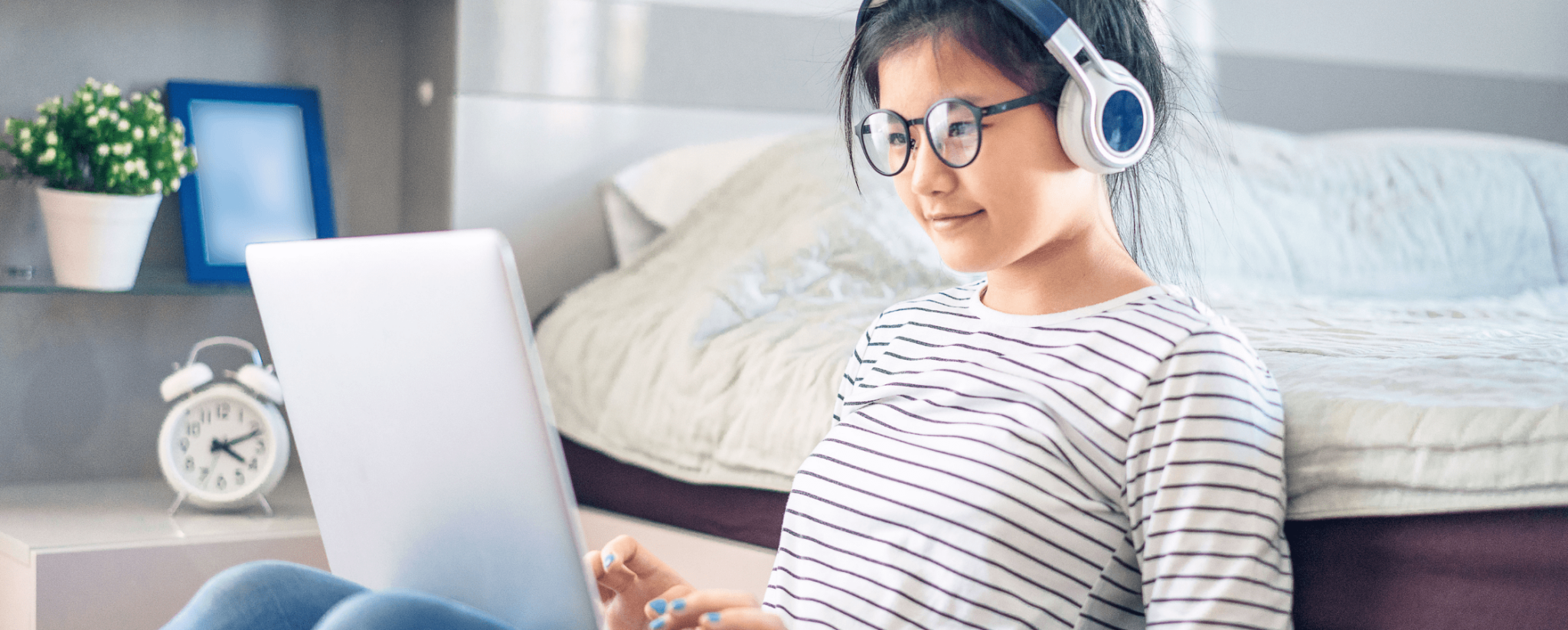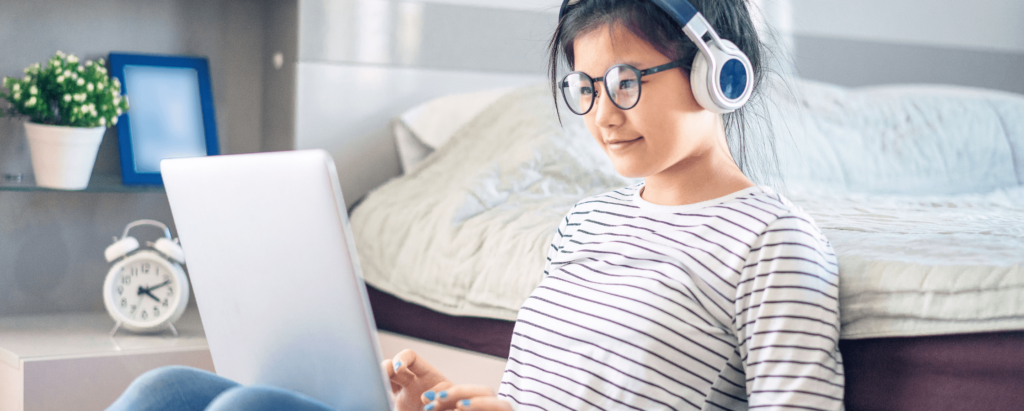 One of the best ways for a teenager to make money is online. This is because it means less disruption to your schedule as you don't have to commute to a place of work.
If there is anything we have learned in the last year, it's that working from home is going to become normal for many working people. Getting used to working from home now will help you immensely as you get older. You never know, your online job now could become your full-time job when you are older!
1. Sell On Amazon FBA
Amazon is huge, if you want to sell anything successfully, then selling via Amazon will open a potentially lucrative market. FBA stands for Fulfillment by Amazon. Simply put, you sell your products via Amazon, but they do the hard work for you. Once Amazon has received your products, they will handle storage, delivery, customer service, and returns. This leaves more time for you to concentrate on selling!
In the US alone there are more than 142 million Amazon Prime members. By 2022 that is expected to reach 153 million members! That's a huge potential customer base just in the US.
All you need to do is source the right products and list them. In some cases, you can earn passively every month as sales continue.
Go to Amazon and start selling today! Please note that if you are under 18, then you will need an adult to create the account. Provided an adult will do this for you, you can handle everything else and start earning.
2. Sell On eBay
A great way to make money online is by selling items. Using eBay to do this is easier for most people as the site is established, simple to use, and has plenty of security for sellers and buyers.
If you are under 18, then you will need an adult to create an account for you to use as a seller.
The good news is that you can sell virtually anything on eBay. Start by selling any unwanted things you have like video games, books, and clothes. Ask around family and friends to see if they have anything they don't want. Make sure you let them know you plan to sell any items they give you as some people may want a share.
Once you have mastered the basics of selling on eBay and sold all your clutter, what next?
It's a good idea to save some of the money you earn, and you can reinvest it. Start looking around thrift stores or garage sales for cheap items that you can resell for a profit. The trick is to find things cheap that you know have a higher resale value. Once you get used to identifying these profitable items you can make a steady income selling on eBay.
3. Start Bookkeeping Business
If you have a head for numbers, then becoming a bookkeeper could be the job for you.
To start with you need to learn the basics of bookkeeping and running your own business online. Great news, Bookkeepers can help you learn everything that you will need to know to be successful.
The first course will cover getting started in the bookkeeping business. Topics include 21st-century bookkeeping skills, marketing, building a business from scratch, and more.
Completing the starter course will give you all the tools you need for beginning your business. On average, a bookkeeper in the USA can earn $44,123. As a teenage bookkeeper, you probably won't reach that amount, but it could be a target to aim for as you get older.
Once you have established your business, then you can take further courses to build up your skills. Bookkeepers offer 4 more amazing courses to help you grow your bookkeeping business. The additional training covers areas including landing higher-paying clients, improving efficiency, and transforming your business to add more value.
Finally, Be Your Own Boss
Take the FREE workshop from Bookkeepers.com and find out exactly how you can start your very own Digital Bookkeeping Business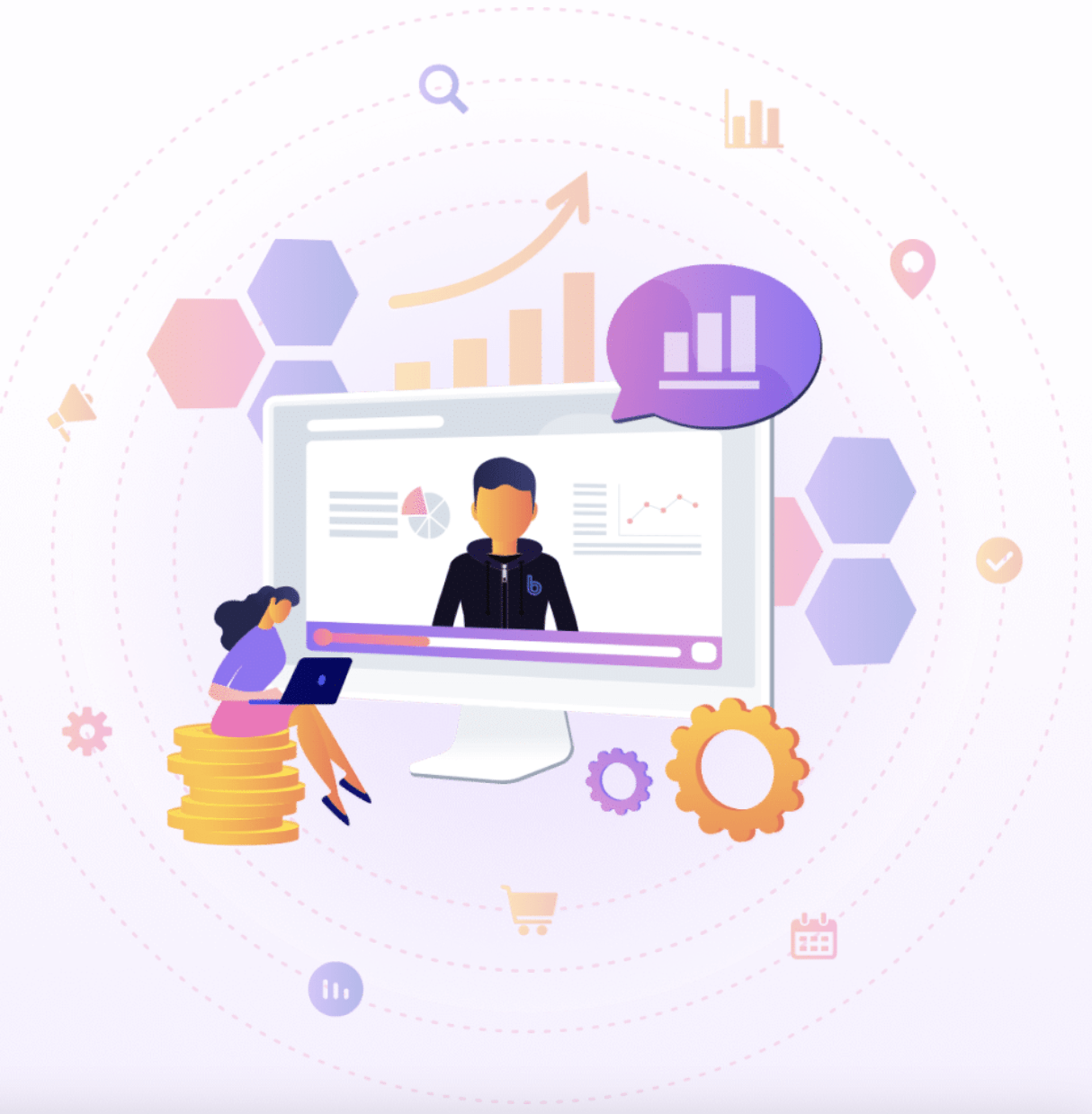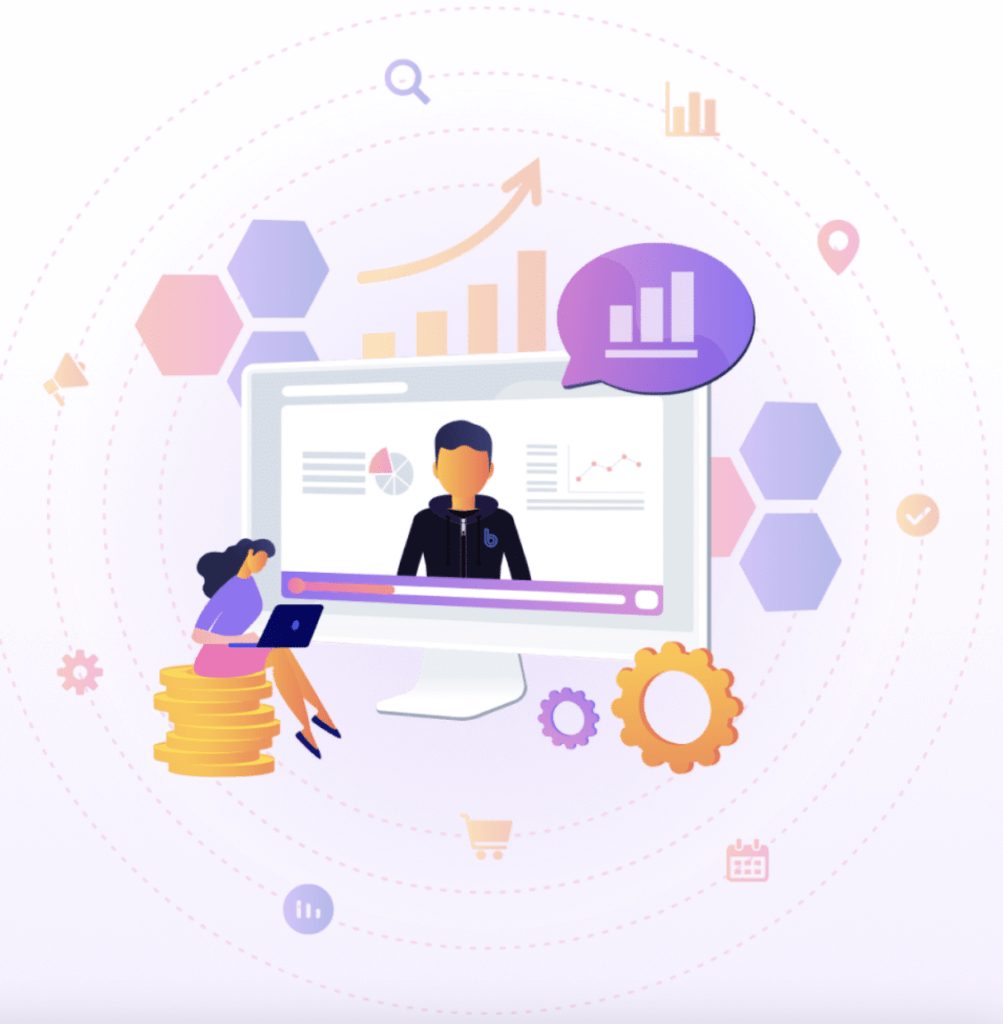 They also have a Free Discovery Series which shows you how to own a successful digital bookkeeping business – what a great way for a teenager to make money!
4. Sell Digital Services
A huge online market and an easy way to earn money for teens are to sell digital services. There are many sites you could use but a good choice for most is Fiverr.
Fiverr allows you to sell virtually any digital service you can think of. Also, Fiverr accepts users from the age of 13. This is great for younger teenagers as you don't need an adult to create an account for you and you can manage everything yourself.
What can you sell on Fiverr?
There is a seemingly endless list of digital services you could sell on Fiverr. Think about your skills and work out what you could do. Examples include writing, graphic design, translation, and transcribing.
Fiverr works by you promoting yourself and what you can do. Clients agree to the work with you and you get paid once the work is complete. Job prices start from $5 and Fiverr will take a commission of $1. It's possible to earn a decent amount of cash on Fiverr, you just need to think about what you can do!
5. Trade Crypto
Cryptocurrency is a new concept to many people, but its popularity is growing in leaps and bounds. Investing in cryptocurrency, or "trading," is a way for everyday people to make money from the financial markets without needing to know how they work.
Coinbase is a cryptocurrency exchange that allows you to buy and sell cryptocurrencies such as Bitcoin and Ethereum. Coinbase also offers a cryptocurrency wallet and a platform for running a business on top of blockchain technology.
The company was founded in 2012 and is based in San Francisco, California. The company operates exchanges of Bitcoin, Ethereum, and Litecoin with fiat currencies in 32 countries, and bitcoin transactions and storage in 190 countries worldwide.

6. Learn To Code
As a teenager, you will have grown up in the online world. Chances are you probably know a few basics about coding already. If you are willing to learn how to code, then you could earn good money from this.
First, you need to learn to code. One site that can help with this is Codecademy. All the main languages are covered including HTML, CSS, and Python.
The training is broken down into easy-to-follow bite-size chunks with plenty of chances to practice. The good news is that there is no age limit to learn coding plus the basic package is free. The basic package gives you access to all the courses to learn. You can if you prefer pay for the pro package which offers more support and certification should you need it in the future.
Once you have built up your coding knowledge, then you can start offering your services. Try sites like Fiverr or other freelancing websites to make money from coding.
7. Teach Classes Online
Teaching online has become a huge market over the last year due to more pupils than ever before learning from home. This means there is a need for lots of teachers to cover classes online.
If you aspire to become a teacher this could be a great way to get some experience.
Outschool connects teachers and students via their online platform. The good news is that you don't need any formal teaching qualifications. Anyone with knowledge of a subject can teach on the platform. However, you do need to be at least 18 years old to join.
Once you are a member of the community it's possible to earn on average $50 per hour taught. If you taught just 5 hours per week that's $250! Plus, you are getting some invaluable teaching experience.
8. Pinterest Virtual Assistant Job
A fast-growing niche for earning money online is becoming a Pinterest virtual assistant. As a teenager, you are likely already savvy with all the social media platforms and how they work.
All you need to do now is take the next step and learn how to make money from them. The fantastic PinterestVA course will teach you the basics of becoming a Pinterest virtual assistant, how to get clients, and most importantly how to make money!
This is a great opportunity as it's flexible hours, you can work from home, and there is potential to earn a decent amount of money. Some Pinterest virtual assistants earn thousands of dollars per month!
Recommended: Becoming A Pinterest Virtual Assistant | $1000's/month
9. Create An Online Course
If you have a skill or knowledge of a topic, then you could monetize this by creating courses for sale. Udemy allows anyone to sell video-based courses on their platform.
There are more than 35 million students worldwide that take courses via Udemy. That's a huge potential customer base!
A great thing about creating a course for sale is that you can earn from this every month. You just need to create a course once and you could earn a passive income for years. Easy right! You don't even need any fancy recording equipment, it can all be done on your smartphone.
There are hundreds of potential ideas to create courses for including web design, beauty & makeup, fitness, and music. Look through the categories on Udemy to get an idea of possible courses you could create.
10. Create And Sell Logos
For people with an aptitude for design, creating and selling logos can be a good way to earn some extra money.
Canva allows users to create amazing content that you can sell. The free package offers a great range of features including more than 250,000 templates, hundreds of thousands of free photos or graphics, and cloud storage.
Using Canva gives you the freedom to create from anywhere using any device. You can even download the app from the Play Store or App Store to design on mobile. The suite of tools included allows you to easily create custom logos for your customers.
Logos could also be sold to other Canva users via their own platform. You can also use many other sites to sell your designs such as Fiverr or Etsy.
11. Become A Transcriber
If you can pay attention to detail, then transcription could be ideal for you.
A transcriber simply listens to audio or video recordings and turns them into text. The text format may vary according to the requirements of the transcription site, but essentially you need to type everything you hear.
Getting started as a transcriber doesn't require much equipment. A computer, an internet connection, and a good pair of headphones will be enough to get started.
It's recommended to learn the basics before trying to secure work as a transcriptionist. TranscribeAnywhere offers high-quality transcription training. Courses cover everything you need to know including lots of practice, lifetime support, and how to find work as a transcriber. This is a great high earning job for any college student!
Recommended: 27+ Amazing Transcription Jobs For Beginners
12. Invest In Stocks
Investing in stocks has never been more accessible thanks to the internet. One site making it easy for investors is Webull.
Webull prides itself as an innovative solution combining technology and investing. The site offers users an all-in-one investment platform along with advanced and intelligent tools and services.
To get started trading on Webull you will need to be at least 18 years old. If you are under 18, then you will need to ask a trusted adult to open an account for you to use.
Remember, investing involves taking a risk. Be careful not to invest more than you can afford. If you successfully open a Webull brokerage account today you'll receive 2 free stocks guaranteed, and if you deposit $100 or more you get 2 more free stocks – valued between $8 – $1600!
13. Review Music
We all listen to music every day – so why not get paid for it! That's right, you can earn money for listening to music and leaving a review.
Slicethepie is a platform that specializes in paying for your opinions about music. Since starting in 2007 they have paid out more than $6,134,742! Apart from music, you can also earn money for your opinions on other categories including fashion and mobile phone accessories.
All you need to do is register for free and you can start earning. Earnings are paid via PayPal once you have at least $10.
14. Test Websites And Apps
To improve the user experience many companies pay people to test their websites and apps. All you need is a computer or smartphone, a good internet connection, and a microphone.
Testing requires you to visit a website or app and follow instructions to test the site. During the test, you will need to record your thoughts as you use the site. Provided you are comfortable being recorded, this can be a good way to earn extra money.
I love testing sites and apps and getting paid for it – and usually make $10 for about 15 minutes of work. There are also higher-paid opportunities available from time to time.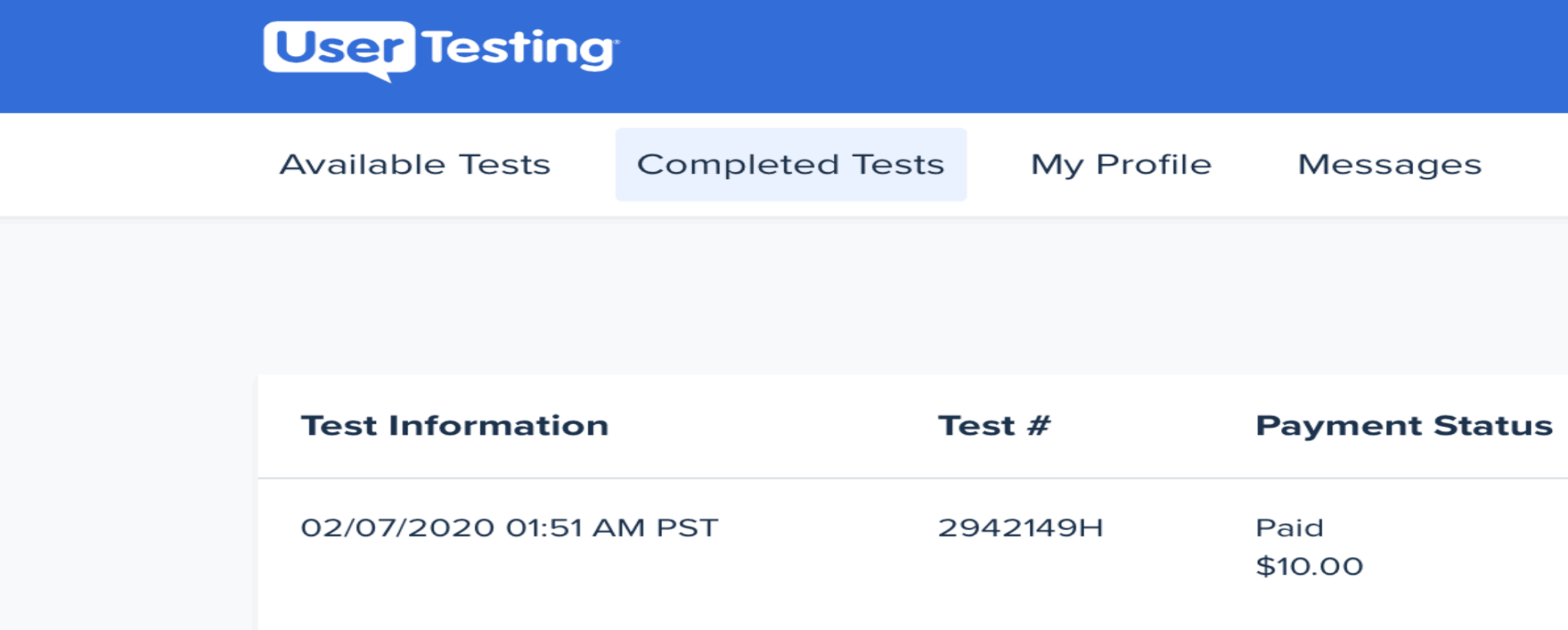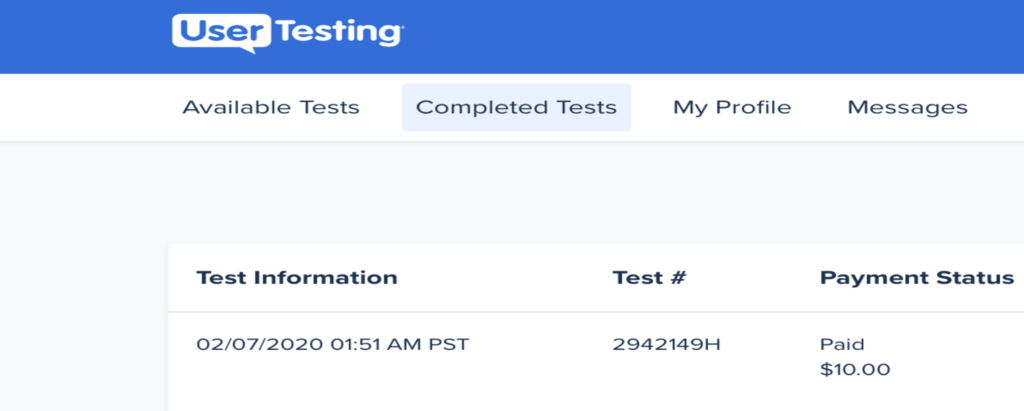 Two established sites to get started on are Usertesting and Userlytics.
15. Start A Blog
Blogging is a super popular way to make money online. Many bloggers start small but go on to earn a decent living as a blogger and make it a full-time career.
Starting a blog will require hard work and patience. Typically, most blogs don't earn anything for the first few months. However, if you can persevere and create regular quality content, then your blog will be successful.
You are probably asking yourself how do I even start a blog?!
Start Your Own Blog
It's a great way to make money online and to win back your financial freedom. It's not easy, but then again, nothing good in life is! If you put in the work it can be extremely rewarding. So make sure you start your blog the right way, self-hosted, and on Siteground!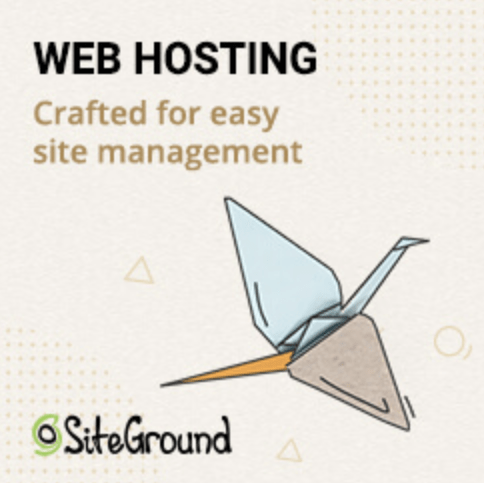 Don't worry, I've got this covered. A great place to get started is – 7 Steps to a Self-Hosted WordPress Blog on SiteGround. This comprehensive guide to starting a blog will teach you all you need to get going including important actions you should take before you even think about writing anything.
Give it a go today. What have you got to lose?
16. Become A Freelance Writer
Freelance writing is a great way to earn money online for teens. If you can follow instructions from the client, pay attention to detail, and write to a high standard, then freelance writing could be for you.
One way to find work as a freelance writer is through websites specializing in providing written content. Two sites catering to this are iWriter and FlexJobs. You will need to register and pass the short writing test, but once you have done this you can start working. WritersWork is also a great all-in-one platform where you can receive career training, writing tools and create a portfolio.
In the US a freelance writer earns on average $49,114. As a teenager with other commitments, you probably won't earn that much, but it could become a full-time career should you choose it when you are older.
17. Do Micro Tasks
A lot of companies outsource simple online tasks. This is where someone like yourself can earn some extra money. First, you need to register on Amazon Mechanical Turk (also called MTurk). To register on the site, you must be at least 14 years old.
Once registered and approved for work, you can pick from the jobs listed. Work includes administrative tasks, data entry, surveys, and other ad-hoc micro-tasks. These are all pieces of works from companies that you can do.
Many companies choose to outsource work in this way as it's cheaper than employing a full-time person or creating expensive software to do the task. The great news for you is that you can earn some extra money.
Recommended: 11 Awesome Sites like Amazon Turk
18. Become A Twitch Stream Gamer
In the US alone the video game market is worth over $60 billion! Thanks to this huge market that gets bigger every year, there are many ways to earn from gaming. One way is by becoming a streamer on the Twitch platform.
Lots of people love watching others play their favorite games. This could be to learn tips and tricks or just for entertainment. If you play video games yourself, then you probably already watch streams of your favorite games.
Setting yourself up on Twitch lets you use their platform to gain subscribers. You can stream live, or pre-recorded material, and subscribers pay for access. To learn all you need to know about making money on Twitch check out this comprehensive guide. Happy gaming!
Skillful Ways Teens Can Make Extra Cash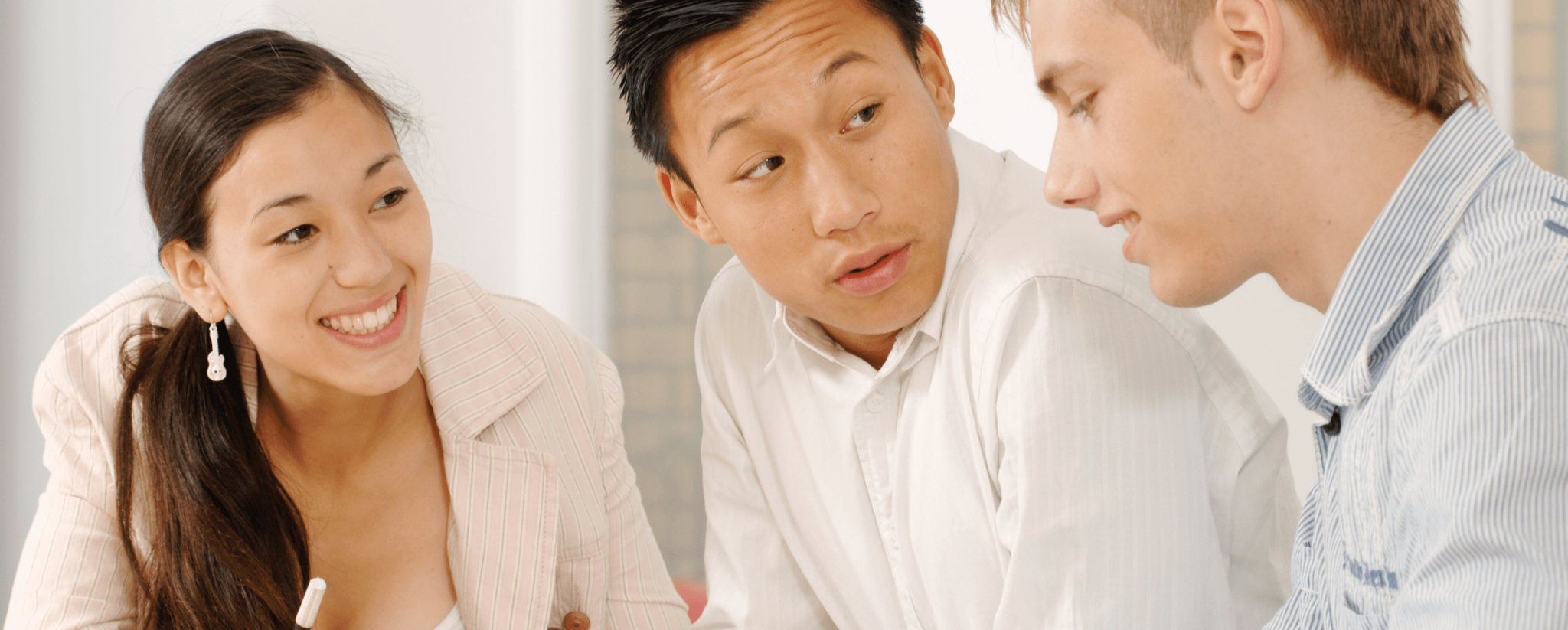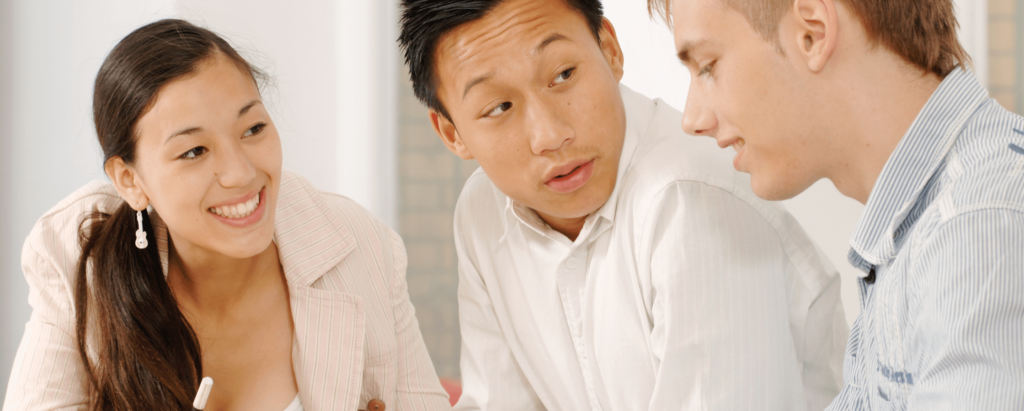 In this section, we will talk about ways to make cash that take a bit more skill and effort. All of these methods are legit ways to earn money as a teenager.
19. Invest Spare Change
If you are at least 18 years old, then you can set up an investment account on Acorns. Starting from just $1 per month you can begin investing any spare cash that you have.
Acorns have developed its system alongside industry experts which means every plan is fine-tuned to maximize the earning potential. All you need to do is pick your monthly plan and decide how often to add your spare change. This can be done daily, weekly, or monthly depending on your circumstances.
If you are under 18 you can still get involved. Ask a trusted adult to create a family account with you listed as one of the kids. You can invest your spare change and then when you turn 18 it can be transferred into your name. Easy!
20. Earn Interest
One way to earn regular extra money is by choosing a bank account that pays interest. Axos Bank offers fee-free accounts that pay higher interest rates than many other banks. Using this account as your bank account means your money is always growing.
As well as enjoying high-interest rates you can also take advantage of the other great features offered by Axos. You can earn extra money by referring friends, paying friends from your account using just a mobile number or email, and managing your money with real-time alerts and automated billing.
Not only does the account include all these great features but it utilizes the latest security. For extra security, this includes biometric authentication.
By picking the right bank account now you can start growing your money early. When you get older this will give you a head start on your savings for things like buying a home or traveling the world!
21. Become A Remote Worker
Flexjobs started in 2007 and offers lots of remote working opportunities. This could be great for you as it lets you work from home and around your existing commitments.
A guarantee offered by Flexjobs is that all companies and jobs have been vetted beforehand. By checking everything first it means you can be sure all job listings are genuine and most importantly you will get paid!
There are hundreds of job categories to look through so everyone can find something they are suited for. Categories include IT, data entry, graphic design, and much much more!
You can find one-time jobs or look for regular work depending on what suits you. The ideal thing about working on Flexjobs is that you are getting work experience in the real world and getting paid.
22. Teach Kids Yoga
If you have an aptitude for teaching and enjoy yoga, then why not combine them? Start teaching kids yoga and get paid for it.
Thanks to an innovative training platform offered by Pretzel Kids you can get certified as a kid's yoga teacher. Once certified you can start teaching kids yoga. All training and teaching can be done online.
The training covers everything you need to know including lesson plans, class management, and how to earn more money teaching Pretzel Kids yoga. Once certified you will get lots of support to grow your yoga teaching business. Support includes help with marketing, social media, and direct bookings.
If you are considering a career in teaching, then this can be a great way to learn some skills now. Plus, doing yoga is a great way to keep fit.
23. Become A Proofreader
Do you have excellent spelling, grammar, and punctuation skills? If so, proofreading may be a great way for you to earn money as a teenager.
Getting started as a proofreader will require some training and what better way to learn than from an industry expert. ProofreadAnywhere was set up by a professional proofreader with many years of experience. Thanks to this knowledge and experience the course offers comprehensive training that will help you get off to the best start.
Learn How To Start Your Own

Proofreading

Business
Alicia made $1,100 the first month after she graduated from one of Caitlin's proofreading courses – even while she was still working full-time at her retail banking job!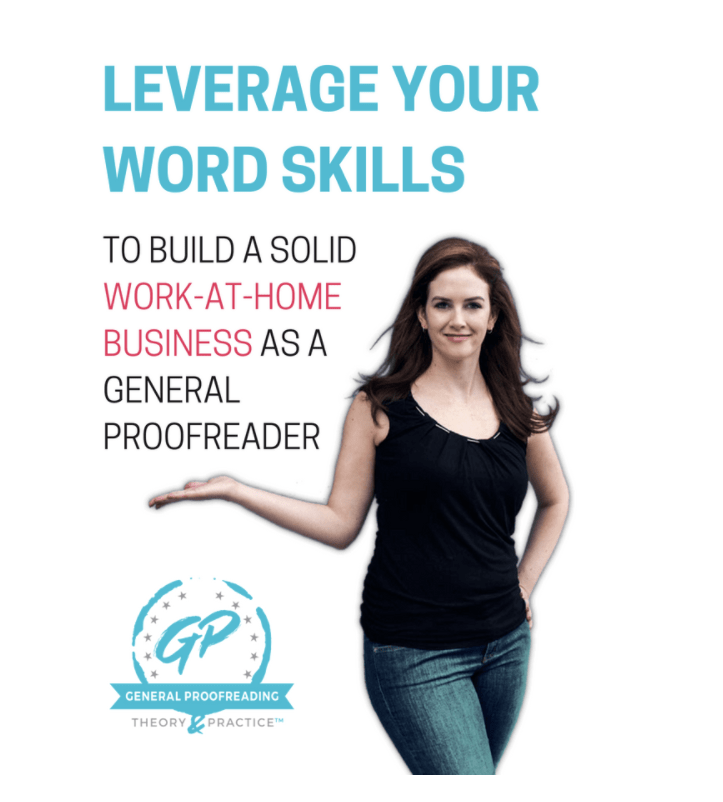 Proofreading is always in demand and is a job that can be done remotely. You can work from home, school, or anywhere that you can safely connect to the internet.
Once trained, there is plenty of earning potential. For some, this can become a full-time job with average earnings of between $46,462 and $60,456!
24. Do Small Tasks
An earning opportunity that is a little different is on TaskRabbit. You can join via their website or download the app on the Play Store or the App Store.
Once you have signed up you can earn by doing jobs for people in the neighborhood. Examples of tasks include helping to move furniture, packing boxes, gardening, and more.
If you are comfortable going to people's homes when it's safe to do so, then this can be a great earner.
Please note you must be 18 and have a smartphone to join TaskRabbit. A smartphone is required as you will need to manage your tasks via the app.
25. Become A Personal Shopper
Many people are willing to pay a personal shopper to help to choose the right clothes. There are many reasons why people use personal shoppers such as not having time to shop themselves. The good news for you is that it means you can earn some extra money.
To get started sign up for Thumbtack. Once you have registered you can offer your services on the site. Most charge an hourly rate which could be as high as $200 per hour in some cases!
You have total control over the account and can pick where you will work, how much you will charge, and what services you offer. As you grow your popularity on the site this could lead to regular customers and bigger earnings.
26. Invest In Farmland
OK, investing in farmland may not be something that sounds obvious. However, investing in farmland works just like investing in anything else. You put in what you can afford and enjoy returns each year. Remember, investing always has a risk of losing your investment. Never invest more than you can afford to lose.
Thanks to Acretrader it has never been easier to invest in farmland. All you need to do is create an account and deposit your money. They will do the hard work for you after that and you can sit back and collect your returns every year.
These days investing in lots of different things, known as diversifying, is recommended. Doing this means your risk is spread out rather than all your money being held in one place. If you chose one of the previous investment ideas, then consider this one as well to diversify your investment portfolio.
27. Become An Umpire Or Referee
Getting some exercise whilst getting paid is a great combination. Check out local sports leagues including little leagues for opportunities to earn while umpiring or refereeing. This can be a great way to earn money for teens.
28. Become A Private Tutor
If you have strong knowledge of a subject, then offering your services as a private tutor can be a good way to earn. Many tutors charge $20 per hour. That's $200 for 10 hours of work per week. Not bad!
Maths and English are two subjects that are often in demand. To get work you could offer your services on social media, at school, or ask family members with children if they need help.
29. Start A Podcast
Podcasting is a popular way of earning extra money. No doubt you listen to podcasts yourself so why not try making your own. There are plenty of tools available online to help get you started. Captivate is a great platform to use for hosting and is geared towards growth and independent podcasters – and Alitu is the perfect web-based tool that takes your raw recordings and helps you turn them into amazing, money-making shows!
Once your podcast is established and you have listeners, then you can start earning. Examples of ways to earn from podcasting include ads, sponsors, or selling physical products.
30. Start A YouTube Channel And Monetize
As a teenager, you probably use YouTube daily for viewing lots of different videos. YouTube offers access to an enormous amount of content that is viewed worldwide. Thanks to this global platform you have an opportunity to build a channel. Top earning YouTubers can earn millions in revenue!
Although earning a living from YouTube will take hard work and patience, the payoff could be worth it.
The ideas for content are limitless. You could teach people a skill, create animated videos, or have a video game channel.
31. Become An Instagram Influencer
If you love sharing your opinions, photos, and experiences, then being an Instagram influencer could be for you.
To get started you will need an Instagram account if you don't already have one. To start earning you will need followers and establish yourself as an expert in a specific niche. Fashion, beauty, and mobile phone accessories are popular subjects.
Even people with as few as 1000 followers can potentially earn money as an Instagram influencer with some earning up to $60,000 per year!
32. Become A Music Teacher
Music teachers are always in demand as many people and their children love learning to play an instrument. If you can play an instrument to a high standard, this could be a great earner. Plus, it can be done safely online.
Preply is an online platform that allows you to offer your services as a tutor. The good news is that you don't have to be a certified teacher. If you have relevant knowledge and a passion for teaching, you can join. All teaching is done online so you just need a computer, a good internet connection, and a microphone.
For anyone considering a career in teaching this can be an awesome way to get experience.
33. Become A Personal Trainer
If you enjoy keeping fit, then offering your services as a personal trainer can be a great way to earn.
Try asking friends, family, or posting on social media for potential clients. Knowledge of nutrition can also be helpful here so you can recommend the best foods to eat for those trying to get healthy.
You can do this online as meeting in person may not always be possible. Simply create realistic training plans for your clients and make sure to keep encouraging them!
34. Sell Your Art
Thanks to the internet it's never been easier to sell hand-made items, art, and crafts. Making money selling your own art or other handcrafted items is perfectly possible thanks to sites like Etsy, or even creating your own website. You can take advantage of a worldwide audience and sell your unique creations.
My good friend Ulysses Gonzales is a professional artist, and currently dates my best friend and business partner. I absolutely adore his work and I'm in awe of his business acumen when it comes to selling.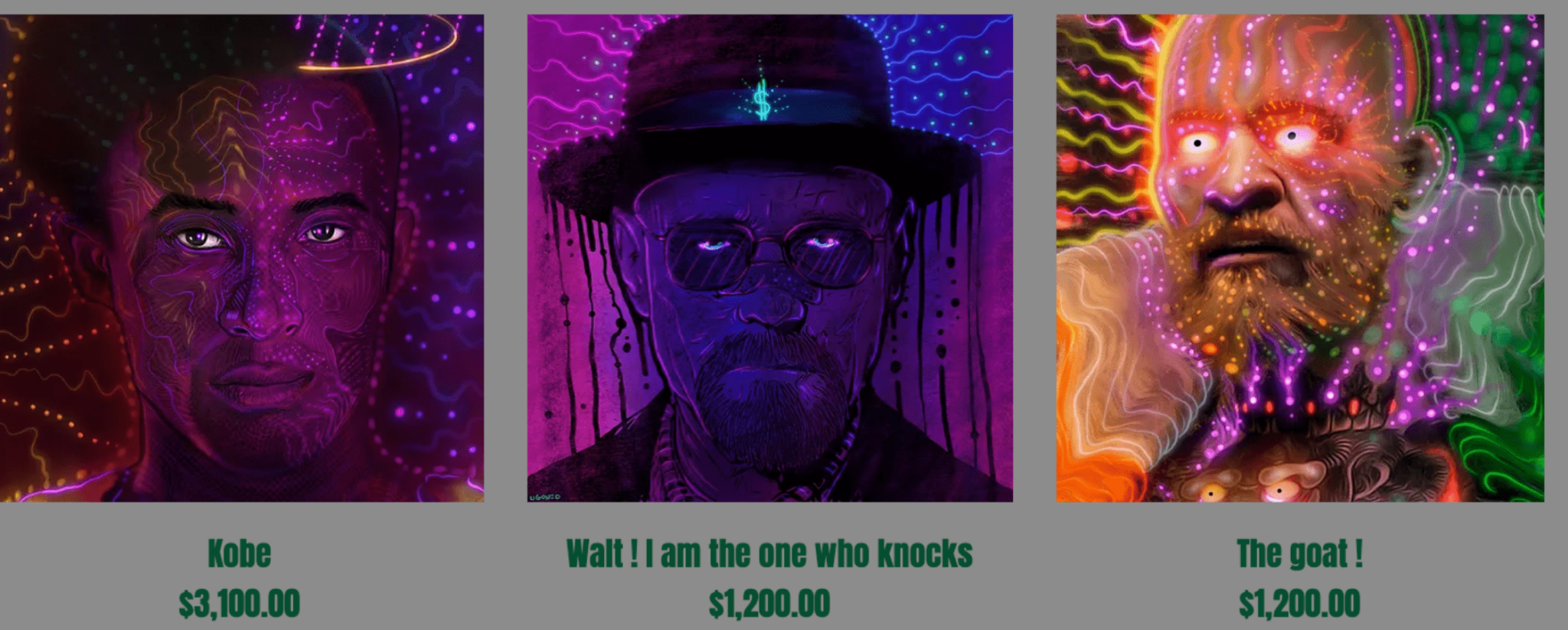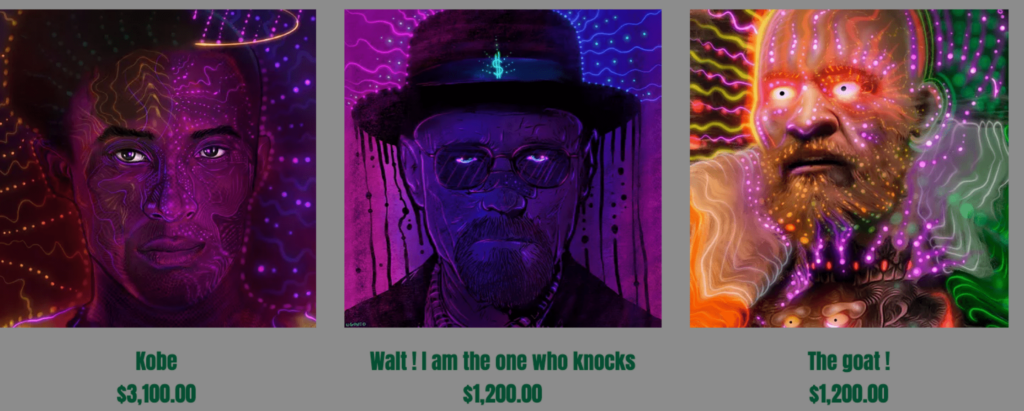 He takes advantage of multiple platforms including his own website, Instagram and Facebook – and he's killing it!
Recommended: 67+ Genius Things To Sell At School To Make Money
Quick Wins For Teens To Get Paid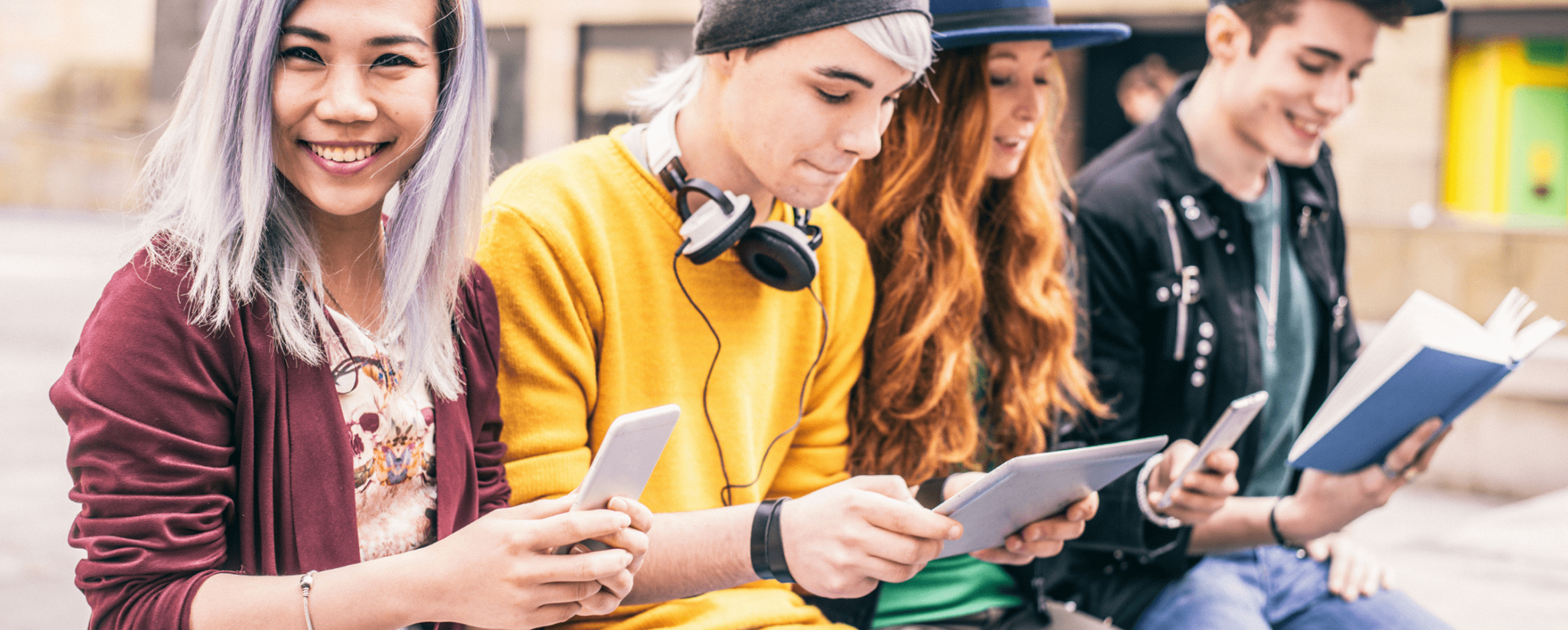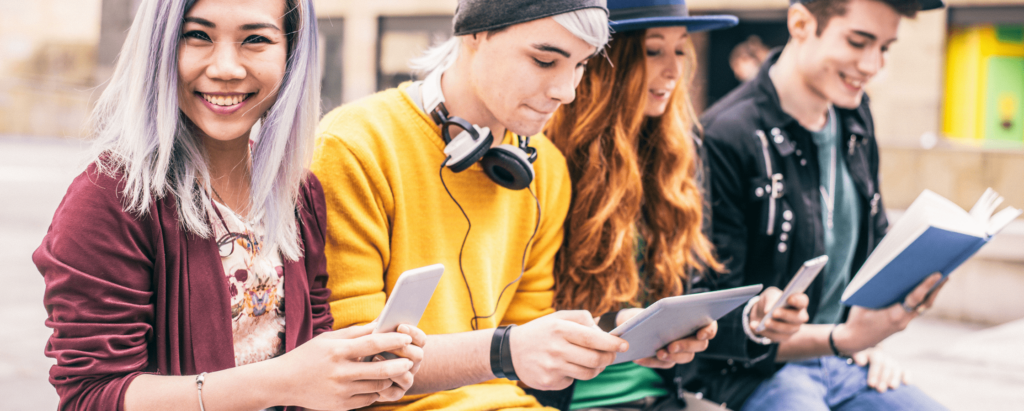 Now you can find out some quick wins to earn money as a teenager. These methods are easy to do and can be used whenever you need to earn cash quickly.
35. Sell Stock Photos
Thanks to smartphones we can all take professional-looking photos at any time. If you have an eye for a good picture, then selling stock photos is a great way to earn some cash.
Shutterstock is a great site to get started on. Since its inception, Shutterstock has paid out more than $1 billion! All you need to do is create your account and upload your photos. Whenever your content is downloaded you get paid. Simple!
Recommended: 14 Best Apps To Sell Photos And Make Money
36. Declutter Your Bedroom
A quick way to earn some cash is by selling items you no longer need. You could sell games, books, and tech you no longer use such as old phones, and much more.
Selling your old stuff is easy thanks to sites like Decluttr. When you join you can get a valuation for your items, ship them for free, and get paid. Easy!
An easy-to-use site, Decluttr has paid out over $300 million to more than 6 million satisfied customers. Remember that lots of people love to collect things, it may look like old junk to you, but others will pay good money for your old tech.
37. Lose Weight
For those of you that are trying to lose weight for health reasons, there is a unique opportunity to earn money. HealthyWage works by offering cash prizes for hitting your weight loss goals. You can sign up via their website or by downloading their app in the Play Store or the App Store.
Once you have signed up you can use their weight loss calculator to determine your goal and prize. It works by you making a bet on how much weight you will lose by a certain date. If you succeed, then you win the agreed-upon prize!
Please note, although financial incentives are shown to help people achieve their weight loss goals, you should only participate if you have extra weight you need to lose. Please consult your doctor or health professional if you have concerns about your weight.
38. Sell Your Clothes
With more than 200 million items for sale, Poshmark is a clothing marketplace with something for everyone. It does concentrate on selling big-name goods like Nike which may not be easily accessible for you.
However, if you ask around you may find lots of your older family have designer clothes they no longer wear. If they are happy to give it to you, then you can sell these items on Poshmark and make a tidy profit.
39. Sell Photos Of Yourself
With more than 35 years of experience in the modeling industry, ModelScouts is a great place to sell photos of yourself.
All you need to do is register and upload your photos. ModelScoutes will do the rest of the work for you. Your picture could find its way to magazines, brochures, and catalogs. Maybe you will even be asked to appear on the catwalk!
Recommended: How To Make Money Selling Photos Of Yourself
40. Busking
If you can sing, dance, play an instrument or have any other talent that entertains, then you could earn some cash busking.
Take yourself to a populated area and people will drop the cash for you. Focus on areas that have tourists or lots of shopping traffic as this will likely increase your earning potential. Depending on where you live busking can be lucrative if there is a lot of foot traffic.
Make sure to check local laws as you may need a permit to busk.
Surveys And Rewards For Teens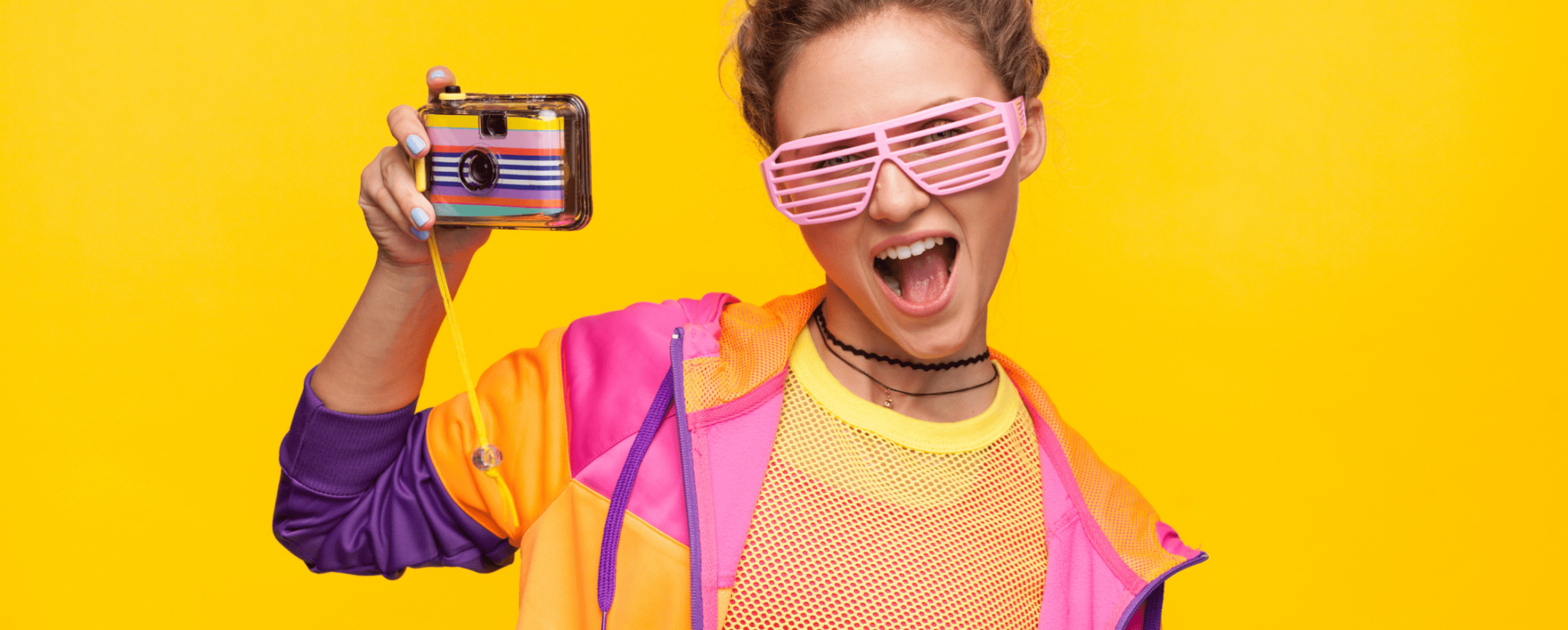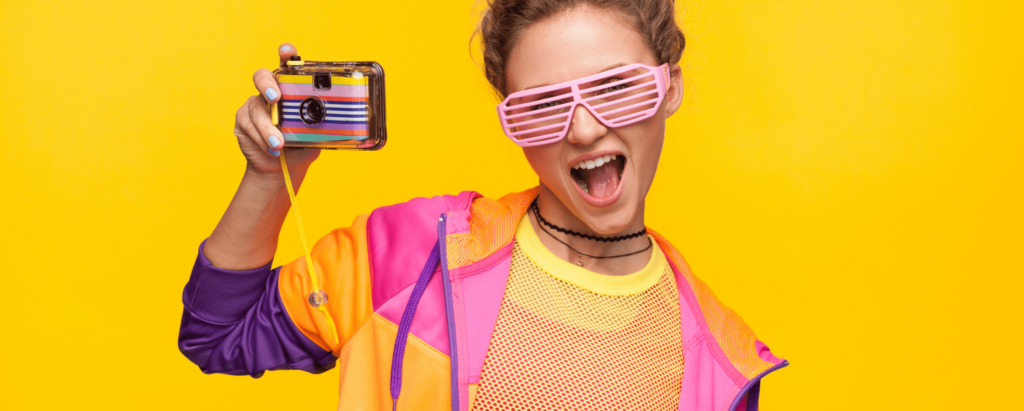 A great way to regularly earn extra cash every month is by using survey and reward sites. To help you get started here are 11 of the best.
41. Honey
Honey is a browser extension that lets you earn discounts easily. Simply add the extension and it will automatically look for codes when you are shopping online.
With more than 30,000 participating retailers, there is a chance most of your online purchases will receive a discount!
Recommended: How to Save Loads Of Money With Honey
42. Ibotta
A cashback site that is simple to use is Ibotta. You can add their extension to your web browser and download their app. You can earn cashback from more than 1000 retailers and to date, Ibotta has paid out $860 million!
Sign up for free and you could earn $20 by completing the introductory offers.
Once you have signed up simply shop online as normal and earn your cashback.
Recommended:
43. InboxDollars
InboxDollars is a survey and rewards site that gives you lots of ways to earn. All you need to do is register for free and start completing small online tasks to earn your rewards.
One of the main ways to earn is by completing surveys. Surveys vary in length and can pay up to $4 each. Whenever you have spare time log in and complete what you can. It's amazing how much the cash can build up over a month just by doing a few minutes a day.
Other ways to earn cash include playing games, reading emails, and cashback. Cashback is payable just for shopping online as you normally would. As long as the retailer is a member of the InboxDollars cashback program, you can earn!
As a bonus, you will earn $5 just for joining!
44. MyPoints
Starting way back in 1996 MyPoints is one of the oldest sites around. Like many other sites, you need to complete a variety of online tasks and in exchange, you will earn real money.
Look out for surveys as they can pay up to $50 which isn't a bad start! In addition to surveys, you can earn rewards by playing games, watching videos, and more.
MyPoints also has a cashback and coupon program. You can earn cashback of up to 40% from over 2000 retailers. To help you save money you can also get online coupons or print them off to use in-store.
The site works by rewarding you with points for each activity – 700 points equals $5 and once you have earned at least $25 this can be withdrawn as cash. If you prefer you can take the money as a gift card. To get started register for free on the MyPoints website or download the app. You can also earn $10 when joining if you meet the qualifying conditions.
Recommended: 11 Awesome Ways To Liquidate Visa And Mastercard Gift Cards
45. Swagbucks
Swagbucks is a free-to-join rewards site that offers rewards in exchange for completing online tasks. You can exchange your rewards for cash or gift cards.
Get $5 For FREE Right Now
Signup to the greatest rewards platform on the internet and earn a $5 welcome bonus…
Earn more with cashback on all your purchases, watching videos, playing games, and taking surveys. Some users can make an extra $200+ per month!!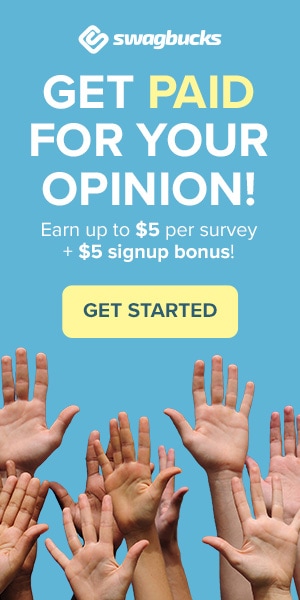 Tasks available include surveys, playing games, and watching videos. You can also download the handy app to use when you are away from home.
If you use Swagbucks regularly, then earning an extra $1000 per year is perfectly doable.
46. Survey Junkie
As the name implies, Survey Junkie is a site dedicated to offering surveys in exchange for rewards. For each survey completed you will earn points. Those points can be converted to cash or gift cards once you have at least $10 worth.
To earn the most possible, watch out for how long a survey will take versus how much it pays. Long surveys that pay a few cents are not worth your time. It can be better to do lots of shorter surveys. Even though they pay less per survey because you can do more over the same time, then you earn more once added up.
47. Mistplay
Do you enjoy playing games? Would you like to get paid to play games? Thanks to Mistplay you can do exactly this.
To start with download the Mistplay app from the Play Store and create your free account. Mistplay will make game recommendations and you play what you want to earn rewards. Once you have earned enough you can claim your rewards as a gift card from one of the many choices.
Mistplay started in 2015 and has paid out more than $11 million since starting. Download the app today and start earning your share!
Recommended: 17 Awesome Apps Like Mistplay
Recommended: Mistplay Review: Worth It?
48. YouGov
YouGov is an analytics and research company with over 11 million members. You can join for free and earn points for completing surveys. Earn 2000 points just for completing your profile!
Once you have created your profile YouGov will send you appropriate surveys. This means there can be times there are no surveys to complete but you will get notified via email when one is available.
The number of points awarded will vary based on the survey length. Once you have earned at least 35,000 points (this equals $25) you can withdraw your cash to PayPal or request a gift card.
49. Branded Surveys
A premier market research company, Branded Surveys pays you to provide your opinions. You can earn cash by completing surveys, product reviews, watching videos, and taking part in online focus groups.
To cash out you just need to earn a minimum of $10. Cash can be taken via PayPal, a gift card, or direct to your bank account.
Joining Branded Surveys is free. All you need to do now is sign up, complete your profile, and you can start earning. Easy!
50. ZoomBucks
ZoomBucks was established in 2010 and connects customers like you with brands looking for feedback from real people. In exchange for your time, you can earn rewards.
ZoomBucks Review - Taking A Survey
Tap twice to load then open Video...
Join Zoombucks for free or log in easily with your existing Google or Facebook ID. The best thing to do when you log in the first time is to complete your profile. A complete profile means you will be connected with the most appropriate surveys for you.
You can also earn rewards by watching videos. Categories include sports, entertainment, and lifestyle. Make sure to watch the videos according to the instructions, for example, you may need to watch the whole video to earn your rewards.
Another area lots of companies seek help with is with their products, apps, or websites. Earn rewards by completing signup offers and the tasks in full. For example, you may need to sign up to a website and find the company contact details. If you do this you earn the rewards on offer. Simple!
Zoombucks has a low payout threshold of $5. You can get your cash via PayPal or as a gift card, but as the threshold is low you can get cash quickly.
Recommended: ZoomBucks Ultimate Review
51. Opinion Outpost
Opinion Outpost offers rewards for completing simple online tasks.
First, you can take surveys that give you reward points of up to 250. Longer surveys usually reward higher points. You can also earn rewards by product testing and watching videos. When product testing you just need to provide your opinions to get your rewards and a free product!
Each reward pays a set number of points – 100 points equals $10 and that can be taken as cash. Every month Opinion Outpost pays out $390,000 across its members. Join for free now and start earning your share!
Extra Ways To Make Money As A Teenager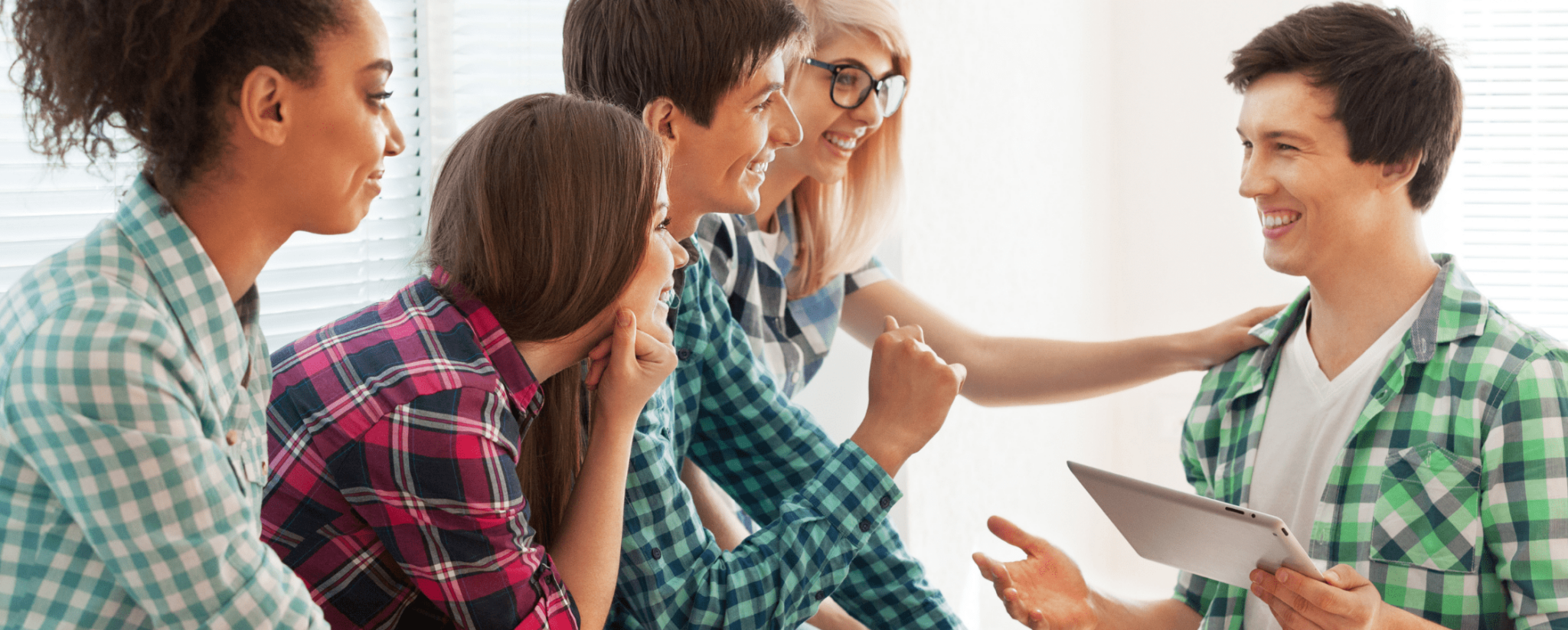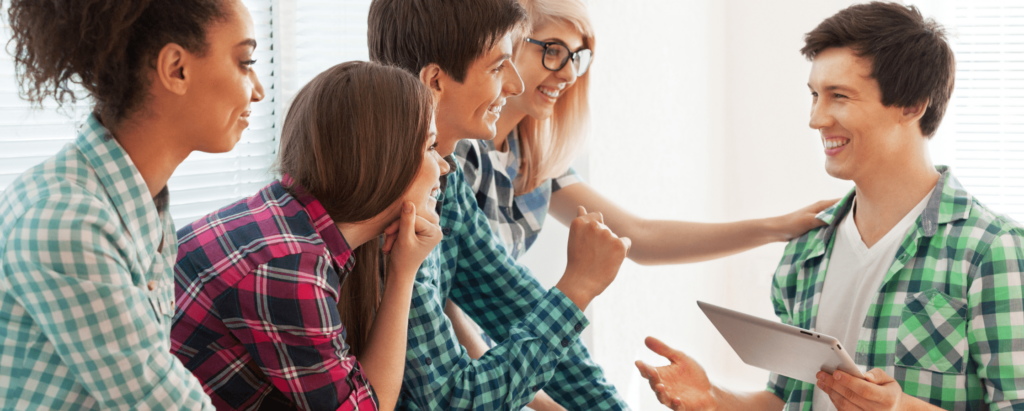 Now we get to the final section of how to make money as a teenager. These ways to make money are varied and involve a mix of online and offline activities. Have a good look through as I'm sure there are a few ideas here that anyone could do.
52. Rent Out A Room
If you have your own property and there are spare rooms, then you could make money renting out those rooms. Join Airbnb to list your property.
You can control when it's available, the maximum length of stay, and how much the charge will be. By renting out a room via Airbnb you have additional protection. Airbnb includes insurance against damages, they will vet all guests and offer expert advice to help you.
On average Airbnb hosts can earn $924 a month. To put that another way, that's $11.088 per year!
53. Care For Elderly People
Founded in 2006, Care was created with the goal of combining innovative technology and providing the best social care.
Many elderly people require some level of assistance. In some cases, it may just be to help with cleaning or shopping. Others may need total care, including washing and taking medication. The goal of Care is to connect the right carer with the right patient.
Rates of pay for elderly care average at $14.50 per hour, but this will depend on your skills and experience.
All you need to do is signup and apply for jobs that you qualify for. If you are looking to have a career in healthcare this could be a great way to get started.
54. Look After Pets
If you love animals, especially cats and dogs, then why not earn some money for pet sitting.
Sites like Rover mean you can get paid for looking after adorable animals! Pet owners are always happy to pay good money to make sure their beloved pet is well looked after.
To get more pet sitting opportunities you can ask friends, family, or local online groups if they need a pet sitter.
55. Start A Dog Bakery
A fun way to earn some extra money is to start your very own dog bakery! Team up with Diva Dog Bakery to learn all you need to know about the dog treat business and you could earn up to $1000 per month.
Diva Dog Bakery offers a comprehensive course on how to start your own dog bakery. This will cover topics such as pricing, marketing, and the all-important recipes of course!
No experience of baking is needed, this is an opportunity anyone can have a go at.
56. Deliver Food
Delivering food can be an easy way to earn some extra cash. You do need to be 18 to apply but as long as you meet the requirements, then Doordash is a great way to earn more money.
All you must do is deliver food that customers have ordered. Easy! As a bonus, you can choose your own schedule and work as many hours as you like. You can also boost your earnings with tips!
57. Sell Your Invention Idea
Ideas can strike at any time. In the bath, whilst eating, or maybe in a dream! You could have an idea for a killer app or a new product that solves a problem for society.
Whatever your idea is there will be ways you can make money from it. Some ideas can be sold to companies for a one-off fee or in exchange for regular royalty payments.
If you have the know-how you could develop and sell an app yourself. Other apps that require significant development may need investment.
These are just some possible outcomes for your amazing ideas.
To learn more and about companies that pay for ideas, check out this comprehensive guide. You won't be disappointed!
58. Become A Delivery Driver
A great way to earn extra cash is as a delivery driver. An easy-to-use platform for delivery drivers is Postmates.
Postmates offers a straightforward service. You join and download their app. From the app, you can take as many jobs as you like and keep 100% of any tips. Whenever you want to you can cash out instantly. Easy!
When you signup you will be provided with a free delivery bag and prepaid card. Along with the handy app, you will be fully equipped to deliver across your city with ease.
59. Become An Uber Driver
Becoming an Uber driver can be one way to earn money as a teen. There are requirements such as having one year's driving experience, a valid license, and insurance. However, if you meet all the criteria you could sign up to be a driver.
The benefits of driving for Uber apart from the money include choosing your own hours, setting a schedule that suits you, and fantastic support from the Uber team.
On average Uber drivers in the US can earn $31,218. Although how much you earn will depend on where you live and how many hours you can work, there is scope to earn a decent amount for a teenager.
60. Buy And Sell iPhones
Certain brands are always in demand. Apple products and especially iPhones are examples of products that can be resold for high values.
Using a site like Whistle to sell old iPhones can be a great source of extra income. The first step is to get your device valued on the site. If you are happy with the price, download a free shipping label or request a free shipping kit. Send your device and choose your payment method. You will get paid within 24 hours of Whistle receiving the device. It's that easy!
Whistle prides itself on offering prices that are the highest in the market. Plus, they pay out fast and easily making it one of the best services for selling old tech. Signup for free today and start flipping iPhones.
61. Become A Mystery Shopper
Mystery shopping can be an easy way to earn some extra money for doing things you would anyway. You just need to go shopping and then report your experience to the company you are shopping on behalf of.
You may need to give feedback on the customer service, how clean the store was, and any other questions you are asked.
One site that can get you started as a mystery shopper is Bestmark. Founded in 1986 Bestmark has one of the biggest mystery shopping operations in the US. Join the team and you can earn money, free food, and other rewards.
62. Become A Flea Market Flipper
Flea market flipping can be a profitable side business but also lots of fun too! The premise is simple – find items to buy as cheaply as possible that you can sell for a profit. Easy, right?
Searching for items could involve going to garage sales, using online groups, and of course, going to flea markets!
As you gain more experience you will be able to spot a bargain much easier. Buying low and selling high is the aim. To learn more about flea market flipping, and how to make $1000's/month, check out this amazing guide.
You might even find a rare Pokémon card that's worth a fortune!
63. Sell For Stella And Dot
A unique opportunity is to become an ambassador for Stella and Dot. Once you have joined the program you will get your own website and access to their mobile app. Using this innovative technology you can then earn a commission selling high-quality products including jewelry, clothing, and beauty products.
Since starting, Stella and Dot's ambassadors have earned more than $500 million in commissions. Signup for your starter kit today and you could be earning your share in no time at all.
64. Become A Babysitter
Babysitting is one way for teenagers to earn money that has existed for decades. In most places, you can babysit without needing any qualifications. Ask family, neighbors, or friends if they need a babysitter.
If there are no children to babysit in your immediate community, then you can use an online platform to find regular babysitting work.
Sites like Care have been created to connect babysitters with parents using the latest in technology. You will need to meet their requirements and pass any required background checks. If you can do this, then you could start earning a decent amount of money.
65. Become A Camp Counselor
Working as a camp counselor can be a dream summer job for many. Maybe you've been to summer camp when you were younger, or you know about camps in your area. Contact some and ask about applying to be a counselor.
Working as a camp counselor means you can have an action-packed summer whilst earning some money too!
There is a serious side to being a camp counselor as you will need to be hardworking, capable of mentoring the campers, and energetic. If you can manage all that you can still enjoy all the fun and activities that happen during the camp. Plus, you may make some lifelong friends!
66. Become A Waiter
A popular way for many teenagers to earn money is by working as a waiter. Often this can be done on a part-time basis and with tips, you can earn a decent amount of money.
If you are under 18 you can still work in many restaurants, but labor laws mean you won't be allowed to work late at night.
Try local restaurants to ask for any work that is available. You could also expand your search to include any type of foodservice establishment as serving, dishwashing, and cleaners may also be needed.
67. Start A Cleaning Business
Cleaning can be a lucrative business, plus there are lots of potential customers. Homeowners that work long hours may pay someone to clean their home. Elderly or disabled people may need help cleaning and will pay for help with this. Most businesses pay an outside company to clean their offices.
These are just some possible ideas for a customer base.
To get started you could offer your services to friends, family, and the local neighborhood. As you build your business your services could be offered online through online groups or you could create leaflets to deliver promoting your cleaning business.
68. Wash Cars
Offering to wash cars can be a great way to earn some quick cash. It can also be a way to earn regular money.
Washing cars for family and neighbors is the easiest way to get started. If you want to make it a regular job, then you can offer your services online via Facebook groups.
69. Sell Books
Selling books can be a good way to earn money online. Textbooks and secondhand books are always in demand as people try to save money.
One site that makes it easy to sell your old books is Bookscouter. All you need to do is join for free, get a quote for your books, and ship them for free if you are happy with the price. Easy!
To make it easier you can download the app from the Play Store or App Store. At a glance on your smartphone, you can get prices and sell your old books for the best prices available.
70. Become A Wedding DJ
Do you have a talent for DJ'ing? If so, then becoming a wedding DJ can be a good earner. Getting started as a DJ may involve working for friends and family. You could also offer your services online through local groups or by creating your own website.
If you are successful as a wedding DJ, then you can branch out in the future to DJ other events like birthdays.
71. Become A Wedding Photographer
Wedding photographers are always in demand. The ability to take a great photo and edit it to a high standard will mean you can earn some decent cash.
Promote yourself via online groups or by setting up your own website.
Remember to make it clear what you can do and what equipment you will be using. It's possible to take great pictures using just a smartphone, but some customers may want a photographer with professional equipment. Provided you are upfront with what you are offering, then you should have no problems.
Final Thoughts
As you can see there are a fantastic variety of ways to earn money as a teenager. Whether you want some extra money or you are thinking of building a long-term income, there is something for everyone.
Try one, some, or all the ideas on this list and find out what works for you. A great idea is to use a combination of opportunities to maximize your earning potential.
Remember, if you are still in school don't let work interfere with your studies.
FAQs
How can I earn money as a teenager?
This extensive list of suggestions provides many ways for teenagers to earn money. You should either focus on one idea that requires a lot of your time or a number of less time-demanding suggestions.
How to make money as a teenager online?
You can make money online as a teenager with freelance writing, blogging, transcription, remote work, YouTube, Instagram, etc. It is important to check the requirements of whichever route you decide to take.
How do you make money as a teenager without a job?
Many money-making opportunities for teenagers do not require full-time traditional employment. Blogging for example is not a job you will need to interview for, sign a contract of employment, or answer to a boss.
How can I make money in a day?
If you need to make cash in just one day then I suggest user-testing platforms and surveys. Also, many of the opportunities you may decide to explore will pay you regularly – each and every day!
How To Make Money As A Teenager