Disclosure: This post may contain affiliate links. If you click on a link I may make a small commission at no extra cost to you. You can read the full disclosure here.
Last Updated on October 22, 2022 by Chris Panteli
How To Start An Editing And Proofreading Business
Are you the go-to person for spell-checking, grammar, and punctuation questions? Chances are, you'd make a great proofreader.
Editing and proofreading are unique skills that require attention to detail, a passion for the written language, and high levels of consistency.
If you feel like you have those traits, you could quickly turn your skills into a profitable side hustle. The problem is you probably don't know how to start an editing and proofreading business.
This post will go through the entire process of setting up a successful proofreading business. From the tools you need to find your first clients, we'll spill all the secrets of this growing industry.
So, why is professional proofreading a growing industry? Head to our guide, where we show you exactly why proofreading is so important.
Learn How To Start Your Own

Proofreading

Business
Alicia made $1,100 the first month after she graduated from one of Caitlin's proofreading courses – even while she was still working full-time at her retail banking job!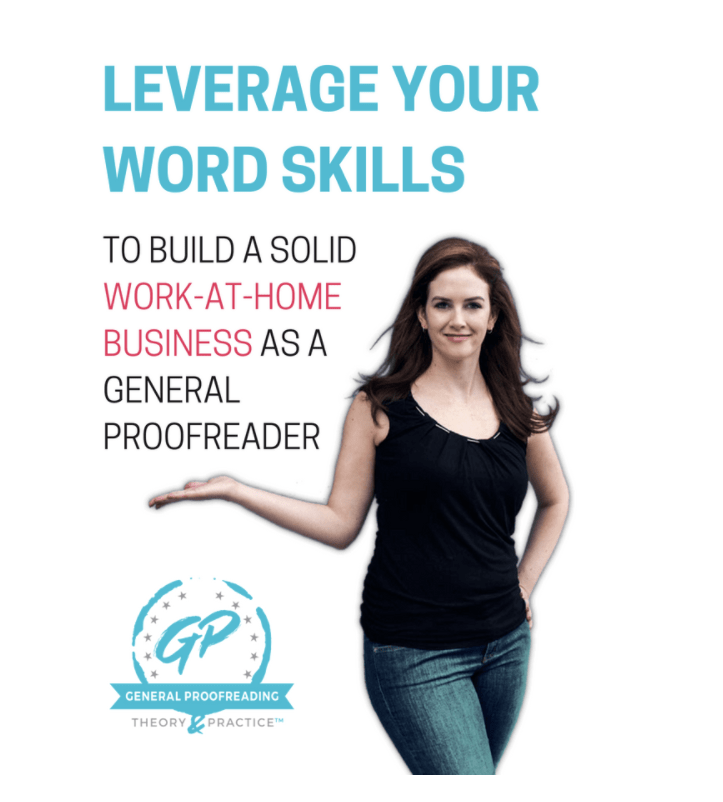 What are Editing and Proofreading?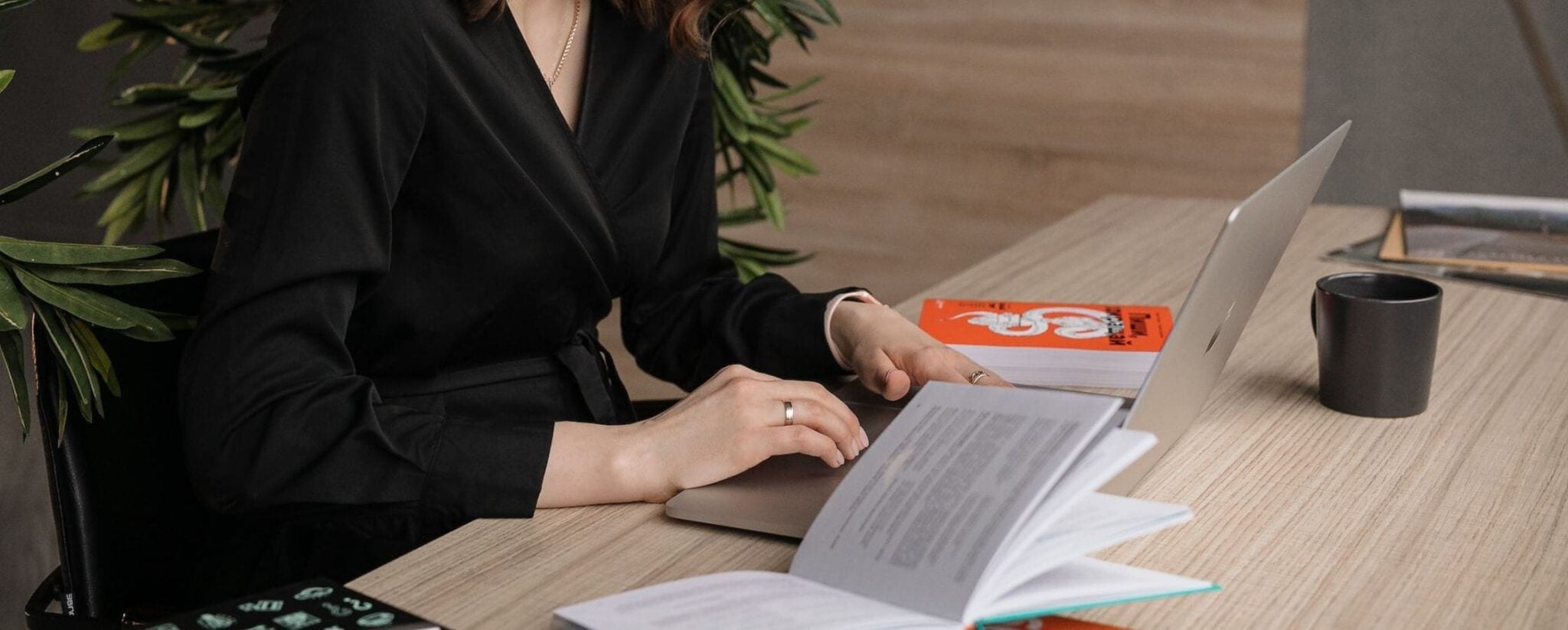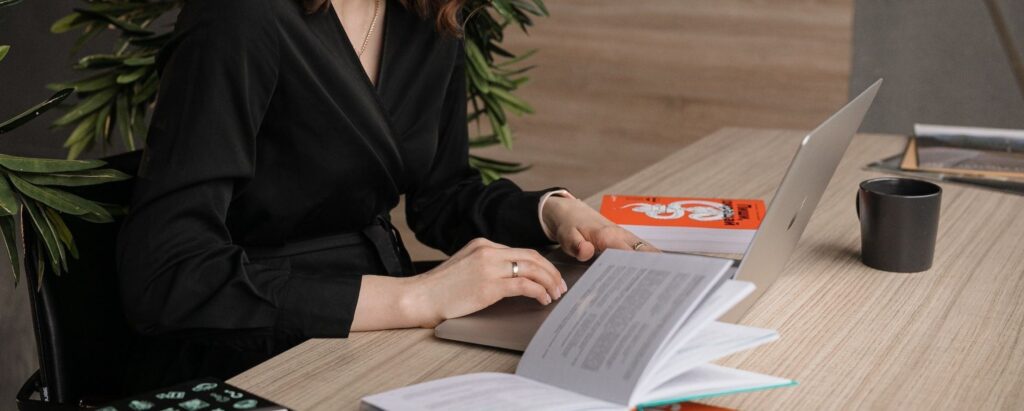 Although many freelancers offer editing and proofreading services, they are very different. If you're starting your own business, you'll need to know precisely what services you offer.
Editing involves:
Reviewing the structure of the content
Making sure the style is consistent
Checking the content flows
Improving the readability
Ensuring there are no holes in the content
On the other hand, proofreading involves:
Checking for spelling mistakes
Removing grammatical errors
Checking for typos and formatting mistakes
Light fact-checking
Editing comes first, and proofreading is the final stage in the review process. It can be challenging to edit and proofread the same content simultaneously, which is why most professionals offer proofreading or editing services.
What's it really like to work in a proofreading business?
As a freelance editor or proofreader, you'll spend much of your time emailing clients, marketing your services, and working on projects.
If you're wondering what your day might look like, here's a day in the life of an online proofreader.
9 am: make some coffee and answer emails. Clients may message you with questions about their projects, or you might have new proofreading work to schedule.
9:30 am: start your first project. Perhaps it's a blog post or eBook that needs editing.
12 pm: check your emails and take a lunch break.
1 pm: schedule some social media posts, create content for your website, and check on your campaigns.
2 pm: more projects. You've got more articles to proofread and another eBook that needs attention.
4 pm: message your clients and schedule work for the next day.
5 pm: finalize any projects and send off any content.
6 pm: a last-minute project comes in, so you finish it ready to send off in the morning.
It's gratifying to set your own hours and work from home, but it takes dedication and commitment to your schedule.
What does it take to succeed in the world of proofreading?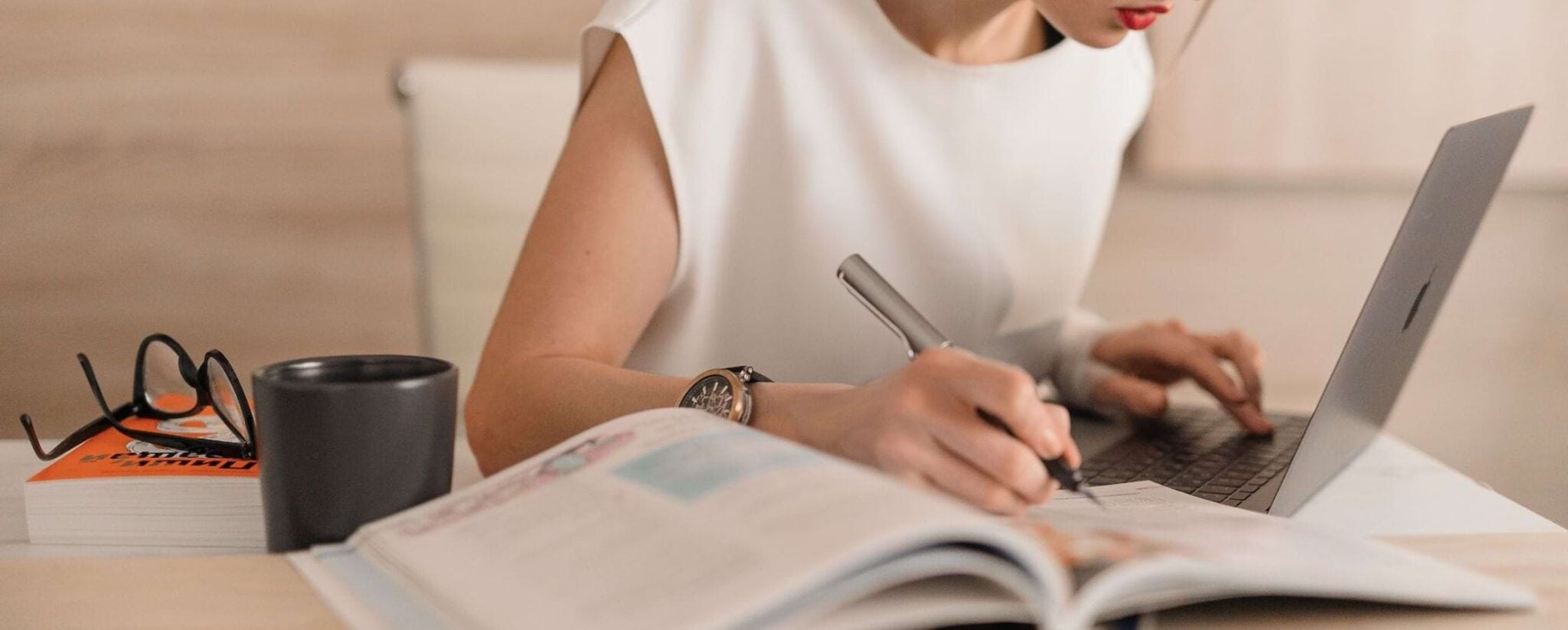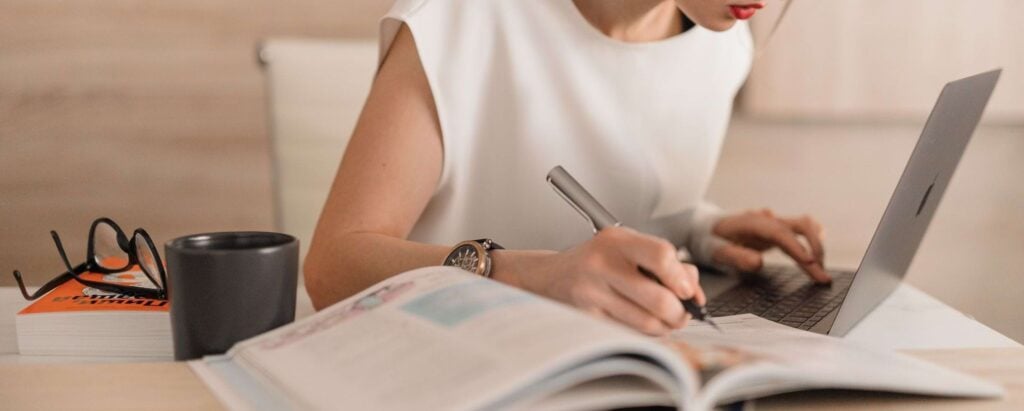 You might be asking yourself, would I make a good proofreader? It's a tough one to answer, but there are some traits you'll need to make money proofreading.
Great attention to detail
Some find proofreading tedious, while others are passionate about finding minute errors in transcripts. If you want to be a great proofreader, you need attention to detail and a willingness to comb through content to spot even tiny errors.
Excellent grasp of spelling, grammar, and punctuation
You don't need to memorize all the grammar rules, but your job becomes much more complicated if you don't have an above-average grasp of spelling, grammar, and punctuation.
If you regularly get confused by where commas should go or don't know the difference between "less" and "fewer," you might struggle with proofreading professionally.
Willingness to learn
That said, you don't need to know it all from the start. Good proofreaders regularly brush up on their knowledge of grammar and update their skills. This might include taking free tests to check your skills or finding courses to showcase your talent.
Flexibility
Proofreaders often work to tight deadlines. Your client might come to you with a piece that needs to be checked immediately, and it's down to you to be flexible.
Your job will also come in waves; it isn't always a 9-to-5 gig. When your clients are busy, you'll be busy. However, if your clients aren't creating content, you might have more time on your hands.
Desire to achieve
You can't coast as a proofreader; your clients always expect outstanding results from you. As such, you need the desire to go above and beyond and wow your clients with your accuracy.
It's clear when content is poorly proofread, clients won't be happy with sub-par work. Of course, we all make mistakes, so don't feel like you need to aim for perfection.
Persistence
Just like any business, becoming a proofreader takes persistence. You must learn new skills, constantly market yourself, and handle rejection well. You might get started and only have one or two clients, but with some persistence, you can grow your new business into a lucrative career.
How Much Do Proofreaders Make?
The average salary for a proofreader is $25.02 per hour in the United States. That's an average annual salary of just over $52,000 a year. Of course, that's taking into account a steady job working 9-to-5.
The average pay range goes from $20,000 all the way to $91,500, depending on the location, experience, and hours worked.
As a professional proofreader, you can set your own rates and charge what your quality of work is worth.
How to Start an Editing and Proofreading Business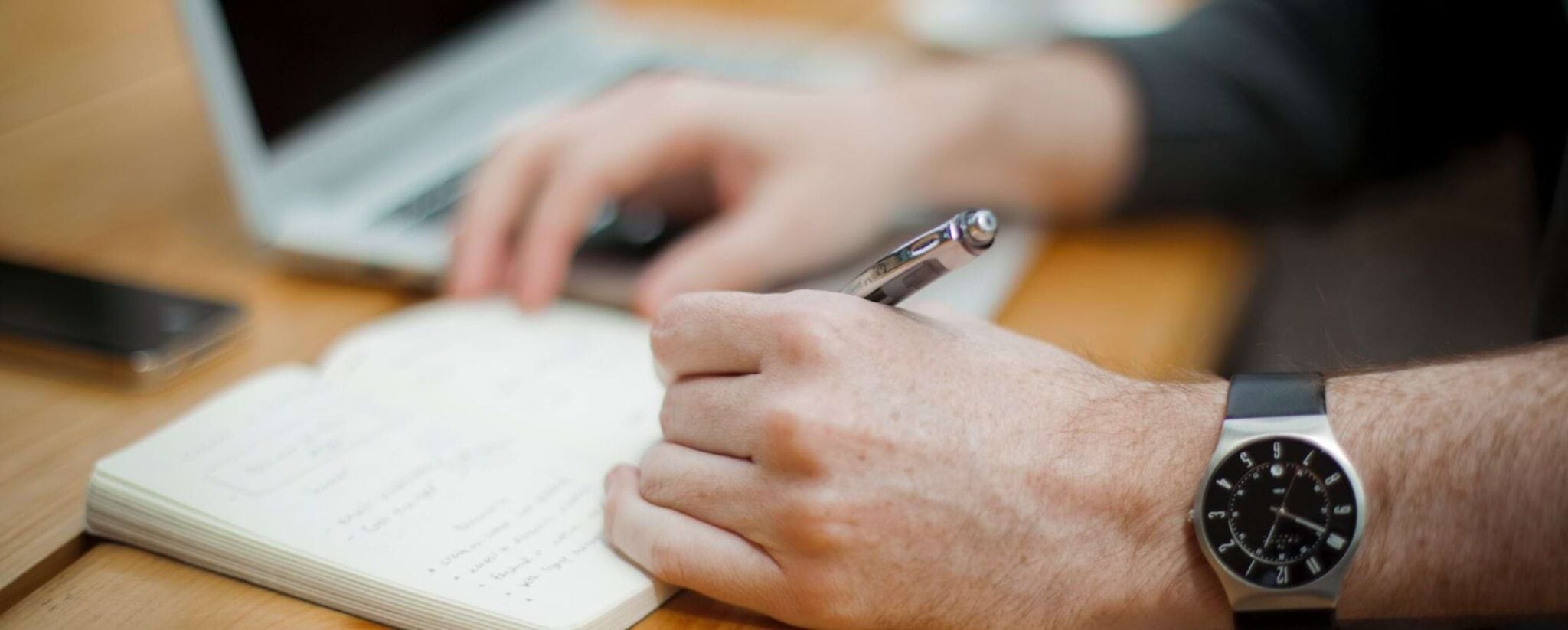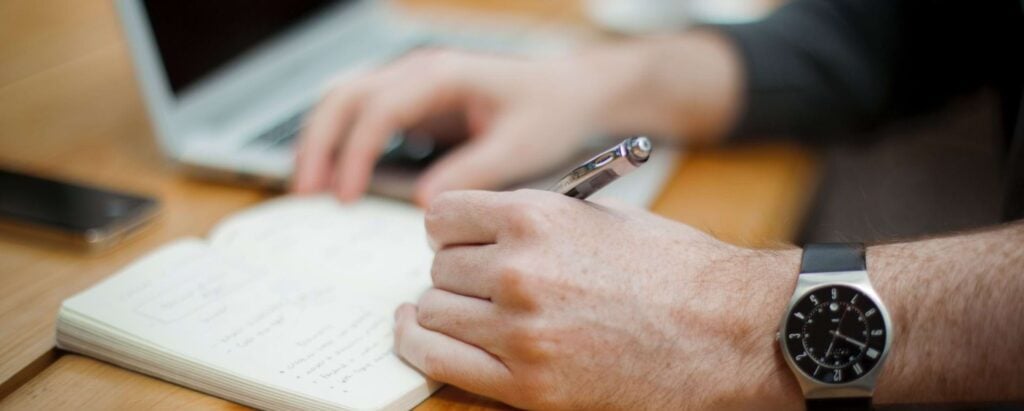 One great thing about starting an editing and proofreading business is that you don't need much to get started. In fact, as long as you have a computer with WiFi, you are good to go.
But some tools will make your new venture much easier:
Grammarly – this is a great tool for checking spelling, grammar, and sentence structure. It's free to use and comes with a Chrome extension which constantly checks everything you need to look for when proofreading.
Google Docs – most clients like working with Google Docs because they're easy to share and track.
Microsoft Word – for large projects, like books and theses, Microsoft Word is perfect because of the Tracked Changes feature.
Business Gmail – this will look much more professional to new clients and only costs around $4 a month.
It also helps to put together a portfolio of your work to show your potential client. This could include a list of people or brands you've worked with in the past or some samples of text you've edited.
If you don't have any clients to showcase, put together some sample text to add to a portfolio. You could also ask friends and family if they have any content you could work on for free to build your experience.
Things to Consider Before Starting an Editing and Proofreading Business
If an online proofreading job sounds perfect for you, there are a couple of extra things to consider before you start building your new side hustle.
There's a lot of competition. If you start on freelance editing and proofreading websites, be prepared to compete with hundreds of other proofreaders.
It takes time to build a healthy business, so don't be disheartened if you don't find your first clients overnight.
General proofreading and copy editing aren't the same, and there are different types of editing. Get clear on the services you offer, or your clients will expect too much from you.
Training and courses aren't a waste of money. You'll learn a lot and be able to use your new qualifications to land better clients.
Marketing is a huge part of a proofreader's job. You'll need to become a pro at social media marketing, SEO, and ads.
Different clients will have different expectations (e.g., students vs. publishers, local brands vs. professors, etc.).
It's always best to have a niche when you get started. Proofreading "anything" won't attract any clients, and you'll find it hard to get those initial projects.
How to Open an Editing and Proofreading Business
If you've got to this point and you're excited about launching your new freelance proofreading and editing business, here's a step-by-step guide.
Do Some Market Research Before Opening
First, figure out which niche you'll work in. Do you want to proofread academic papers? Or edit books for fiction writers? Maybe you want to proofread website content for brands?
Do some market research and create a plan, including:
Your ideal client and project type
Where you can find your ideal clients
How much you'll charge for your services
How you will market your services
How many clients you aim to have
How you will charge your clients
How you will work on the content
The contract you'll send each client
All the tools you need to get started
Choose a Business Structure
There are four common business structures to choose from:
Sole proprietorship
Partnership
Limited liability company (LLC)
Corporation
You'll only need a partnership if you start a business with someone else. An LLC or a corporation protects you from being held personally liable if your business is sued, so these are common structures for new ventures.
LLC is the most common for freelancers since you can form it yourself and only pay the minimal state LLC costs.
On average, it costs $175 to set up a business and register the name.
Apply for Permits or Licenses
To start a proofreading business, you'll need several licenses and permits from your local, state, and federal governments. A few of the common ones are:
Health licenses and permits from the Occupational Safety and Health Administration (OSHA)
Trademarks, copyright, and patents
Industry-specific licenses and permits
The permits you need to start a business vary depending on the state, so check with your local authorities to get all your paperwork in line before you start.
On average, it costs around $200 to apply for all the necessary licenses and permits.
Open a Business Bank Account
Although you could use a personal account to set up your business, it's always best to have a separate account for your business costs. This will make it much easier when it comes to doing taxes and tracking your expenses.
Do some research into the bank accounts available to you. Many banks offer deals for new businesses, and you may even find some grants available to help you get started.
Get business insurance
Even for a new small business, insurance is essential. It covers you from unexpected events that could derail your new venture and give you peace of mind should the worst happen.
Different types of business insurance are available, and it's up to you to decide what is best for your new business.
General liability: If you only get one type of insurance, this is the best one. It covers a range of scenarios and is quite extensive, depending on the policy.
Business Property: Covers equipment and supplies.
Equipment Breakdown Insurance: Covers equipment breakdown and repairs.
Property: Covers your physical space.
Commercial auto: Covers a company-owned vehicle.
Professional liability: Protects against clients who sue your business.
As a new proofreader, general liability is usually all that's needed until you begin expanding.
Marketing Your Business
Once you have all the paperwork in order and the groundwork in place, it's time to start marketing! You'll need social media accounts for your business and a well-designed website that showcases your services.
Here's a quick marketing checklist to get you started:
Set up a Facebook page and post daily.
Write a weekly blog post for your website using keywords to boost organic traffic.
Polish your LinkedIn profile and share updates regularly.
Research new potential clients and send email pitches every week.
Set up a Google My Business Page to help with local SEO.
Getting proofreading clients
When it comes to getting your first clients, it might feel a little overwhelming. As a beginner, you'll likely be looking at entry-level projects initially, but you'll be able to scale up as your experience grows.
Here are some quick tips for getting your first clients:
Check out freelancer sites, such as PeoplePerHour or Scribendi.
Email local businesses in your area with a solid pitch.
Ask for referrals from family and friends.
Set up a low-cost pay-per-click ad on Facebook or Instagram.
Best Practices for Starting an Editing and Proofreading Business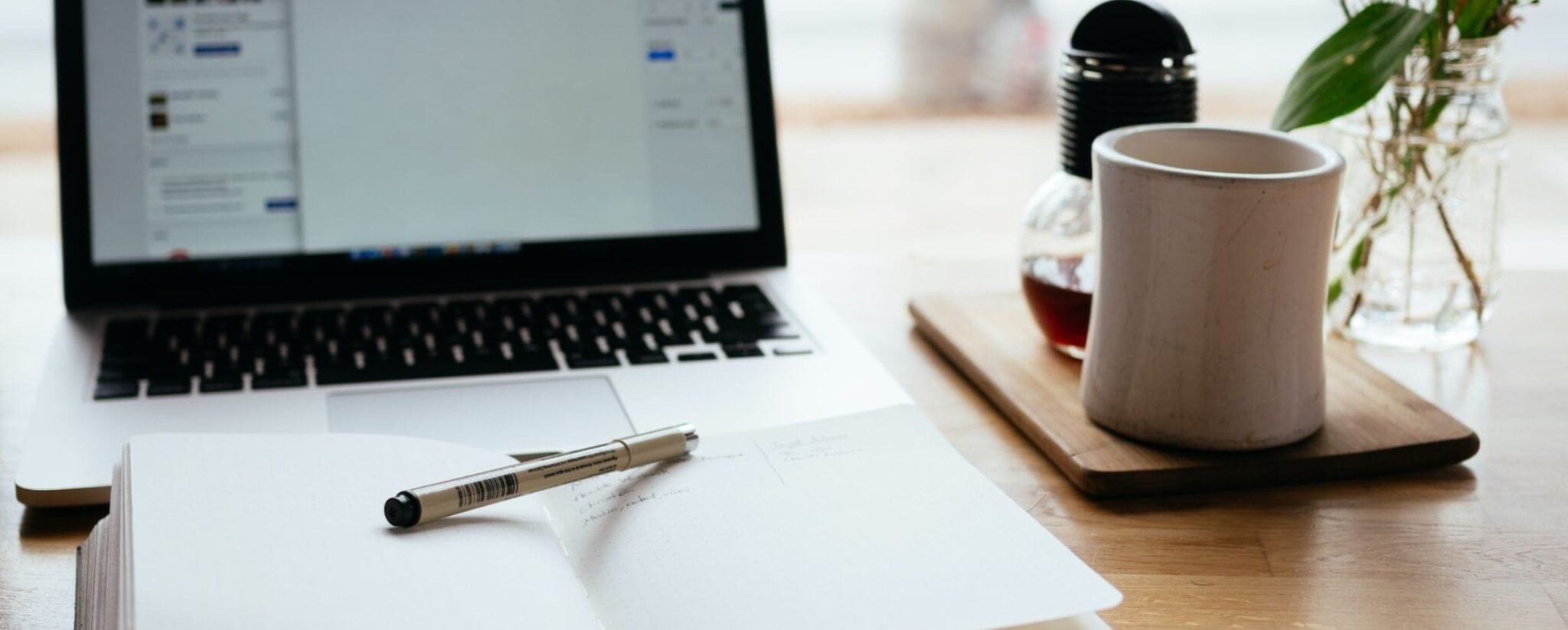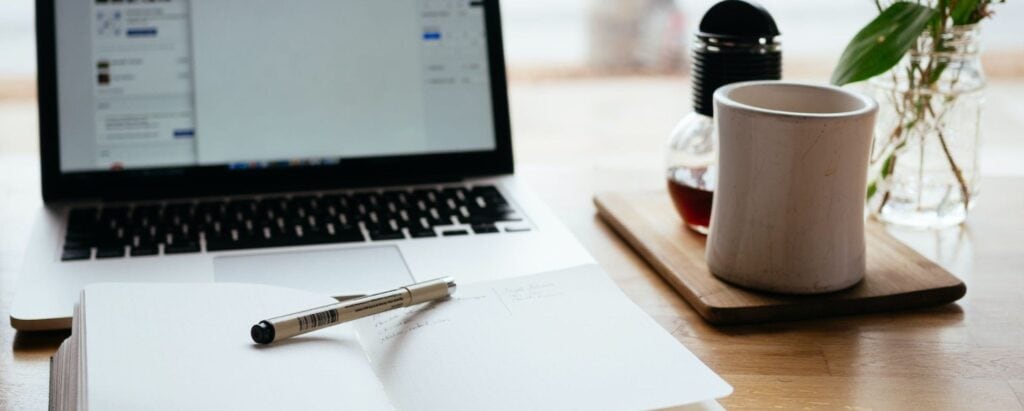 Don't give up if you don't get your first clients straight away. It takes time to build a sustainable business, but it's easy to run once you have some regular projects.
Here are some bonus tips for starting your editing and proofreading business and setting it up for success:
Create proofreading or editing service packages to offer clients. This should include everything you provide (e.g., proofreading, free revisions, fact-checking, etc.). The more valuable your offer, the more enticing it is to clients.
Take time to improve the SEO of your website. People search for business proofreading services every day, so you want to show up in searches.
Ask for a testimonial from every client, even if it's family or friends. Social proof is essential when starting a new business.
Build a great portfolio of edited content and keep adding to it to impress new clients.
Ask each client if they have any colleagues that may require your services. You could even offer a discount or referral program.
Is Proofreading and Editing Right for You?
Being skilled at proofreading is a gold mine, and it's easy to leverage that skill into a money-making business. Hopefully, this guide has shown you how to start an editing and proofreading business, and you have the tools to get started.
The key is dedication and persistence. Once you have that first client, the rest will follow.
If you aren't sure whether you want to start a proofreading or editing business, head to our following guide, where we go through the key differences between editing and proofreading.
How To Start An Editing And Proofreading Business