Disclosure: This post may contain affiliate links. If you click on a link I may make a small commission at no extra cost to you. You can read the full disclosure here.
Last Updated on October 22, 2022 by Chris Panteli
How Much Should I Charge For Proofreading
If you're thinking about starting a proofreading and editing business, you might be stuck on how to set your rates.
There are some industry standards for minimum hourly pricing, but many factors will influence your pricing structure.
To help you set up a profitable proofreading business, this post answers the question: how much should I charge for proofreading?
Whether you work for companies, professors, or publishers, proofing is an important step in the writing process – here's why.
Learn How To Start Your Own

Proofreading

Business
Alicia made $1,100 the first month after she graduated from one of Caitlin's proofreading courses – even while she was still working full-time at her retail banking job!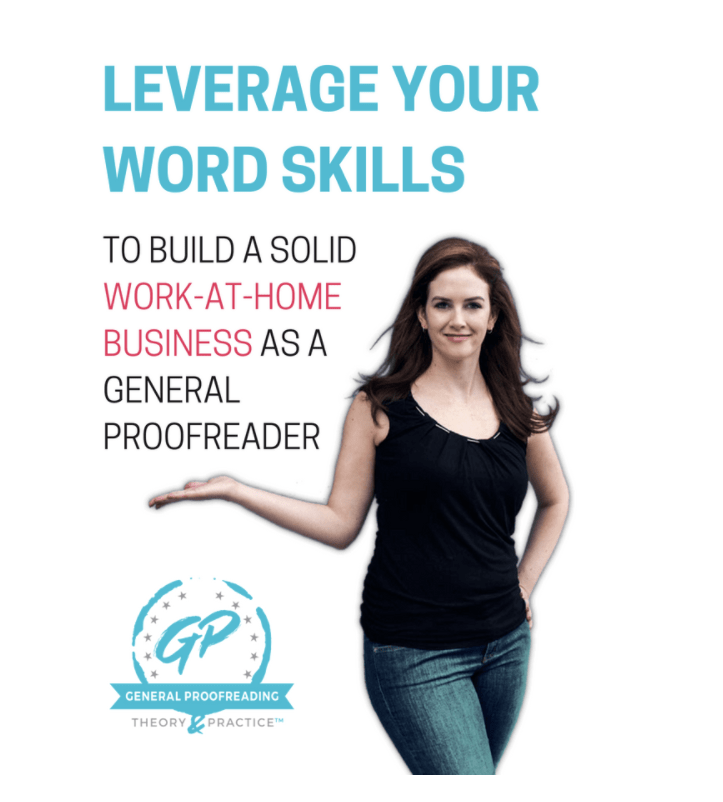 Factors that Determine Freelance Editorial Rates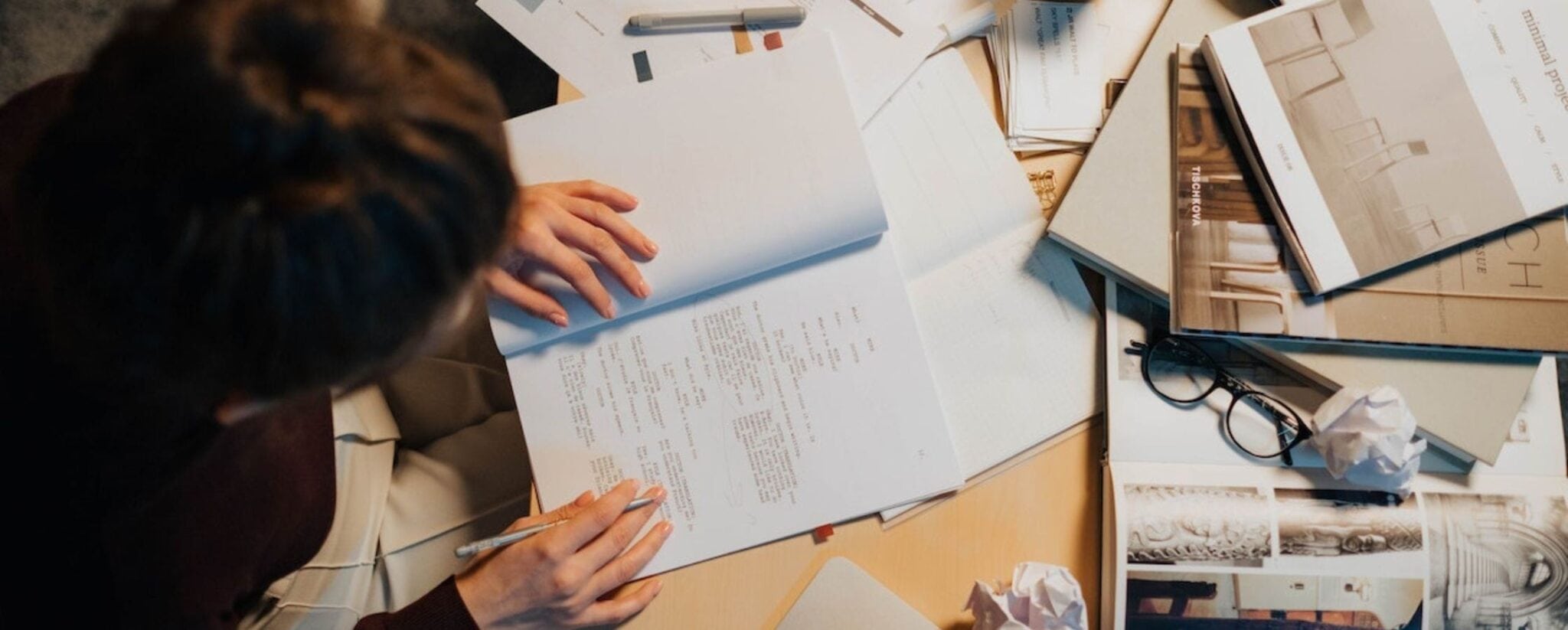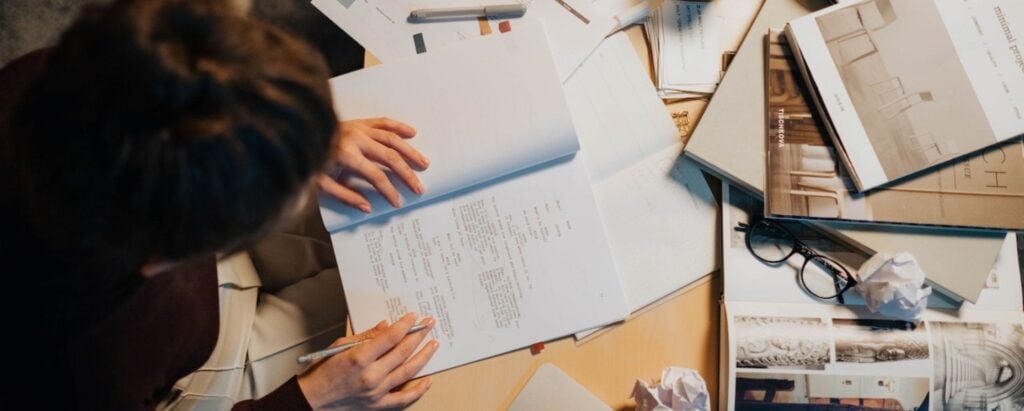 Although there are average rates for proofreaders and editors, many factors determine what each one can charge. Some of the main factors are:
Your experience and portfolio – those with more experience can usually charge more since they have proof of the quality of their work.
The niche you specialize in – academic editing can be more lucrative since their proofreading standards are high.
Your location – if you work with local clients, those in large cities tend to pay more.
Your client – working for a fortune 500 company, will pay more than a local press publication.
Average Freelance Proofreading Rates
If you're just starting out and have no idea what to charge clients for a proofreading or editing service, these are the average rates for the different types of editing and proofreading.
Editorial Assessment: $0.020 per word
Content / Developmental Editing: $0.028 per word
Copy Editing: $0.021 per word
Proofreading: $0.015 per word
Copyediting + Proofreading: $0.022 per word
Most proofreaders charge per 1000 or 1500 words. Some charge per hour, but this can be a little risky for clients since they don't know how long you'll take to complete a job.
Having pricing set per word means you can give your client a total price upfront, and they know what their final bill will be.
How Much Do Proofreaders Make?
The average proofreader's salary in the United States is $55,259. However, this ranges from $48,495 to $63,103, depending on location and experience.
Since a proofreading service has few set-up costs, can be done remotely, and has flexible hours, the amount you earn is really up to you.
In the beginning, you might earn less because it takes longer to complete jobs. However, with some practice and experience, you'll improve your efficiency and get regular clients that speed up your workflow.
Proofreading Rates Recommended by Editorial Organizations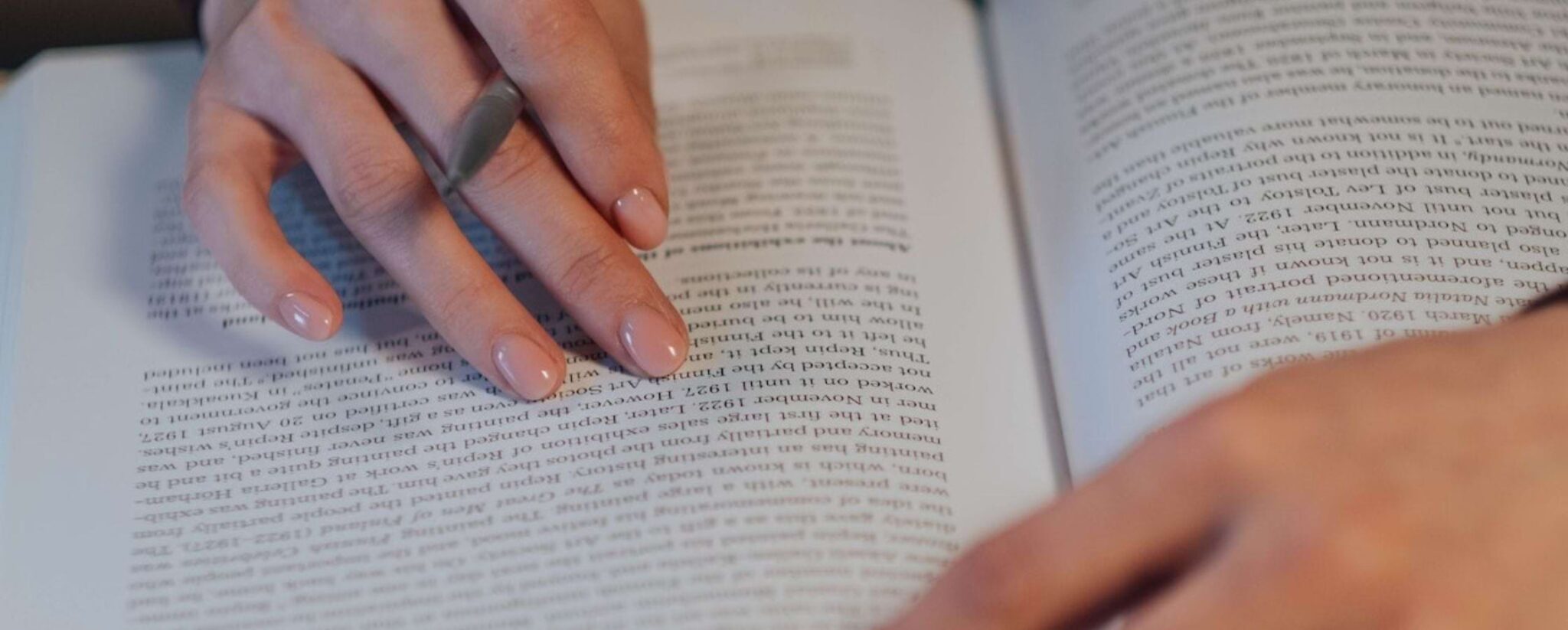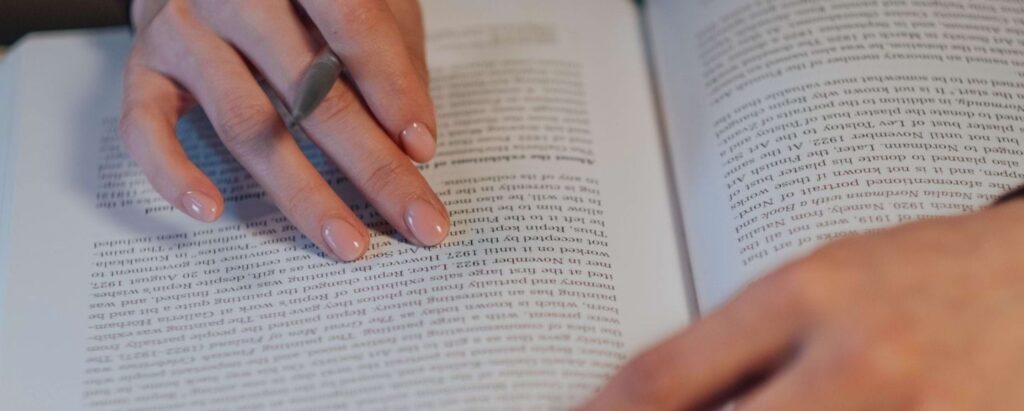 There are a couple of great organizations for proofreaders and editors to get advice, training, and meet others in the field.
Chartered Institute of Editing and Proofreading (CIEP)
The CIEP is the main organization in the UK. They recommend a minimum hourly proofreading rate of £26.90.
Since most proofreaders charge per word, you'll have to figure out how many words you can proofread in an hour to determine your hourly rate. This will let you know if you're meeting the recommended minimums.
ACES Society
The ACES is a US institution that gives guidance on pricing structure but doesn't give any minimums on how much proofreading services should cost. Still, it has some great resources for beginners.
The Editorial Freelancers Association (EFA)
The EFA is a well-established institution in the US for freelance proofreaders. It has a chart that shows the median rate ranges for editors and proofreaders.
The figures are based on surveys done by members, so these are real figures that those in the proofreading realm charge.
The Association of Freelance Editors, Proofreaders, and Indexers (AFEPI)
The AFEPI is an Irish organization that advises on minimum rates for freelancers. As of 2022, their suggested minimum rate for proofreading is $25-$35 per hour.
They also advise that a standard proofreader should be able to proofread about 4000 words per hour when working on simple documents.
Things To Consider When Setting Proofreading Rates
Although knowing average proofreading and editing rates are helpful, it's up to you to set your own rates.
Here are some of the factors to consider when working out your pricing.
Competitor Rates
Research and figure out what other people are charging in your niche. Remember that other proofreaders will have different training, experience, and expertise levels, so their rates should just be a guide.
Word, Hour, or Page
You'll notice that most proofreaders charge by the word, but some charge by the hour or page. This is a personal decision, but you'll find it easier to book clients if you charge by word count.
Most proofreaders offer pricing per 1,000 words to make it easier for clients to determine what they'll be paying.
Your Training and Experience
If you have years of experience as an editor or you've taken courses in proofreading, you'll be able to charge a higher rate from the start.
Training and experience mean your clients will get a higher standard of work, and you can charge for this quality.
If you don't have any training or experience, you can start putting together a portfolio of edited content (even if you've edited something made up) to show your skill level.
Your Overheads
You don't need to invest a lot in starting a proofreading business. But if you have overheads, such as office rent or software subscriptions, you need to factor this into your pricing structure to make money proofreading.
Turnaround Time
If a client needs a project rushed, you should charge more. Online proofreading can be time-intensive, so a tight deadline means more work. Don't be afraid to charge a premium or be firm with your turnaround time if needed.
How To Set Your Proofreading Rates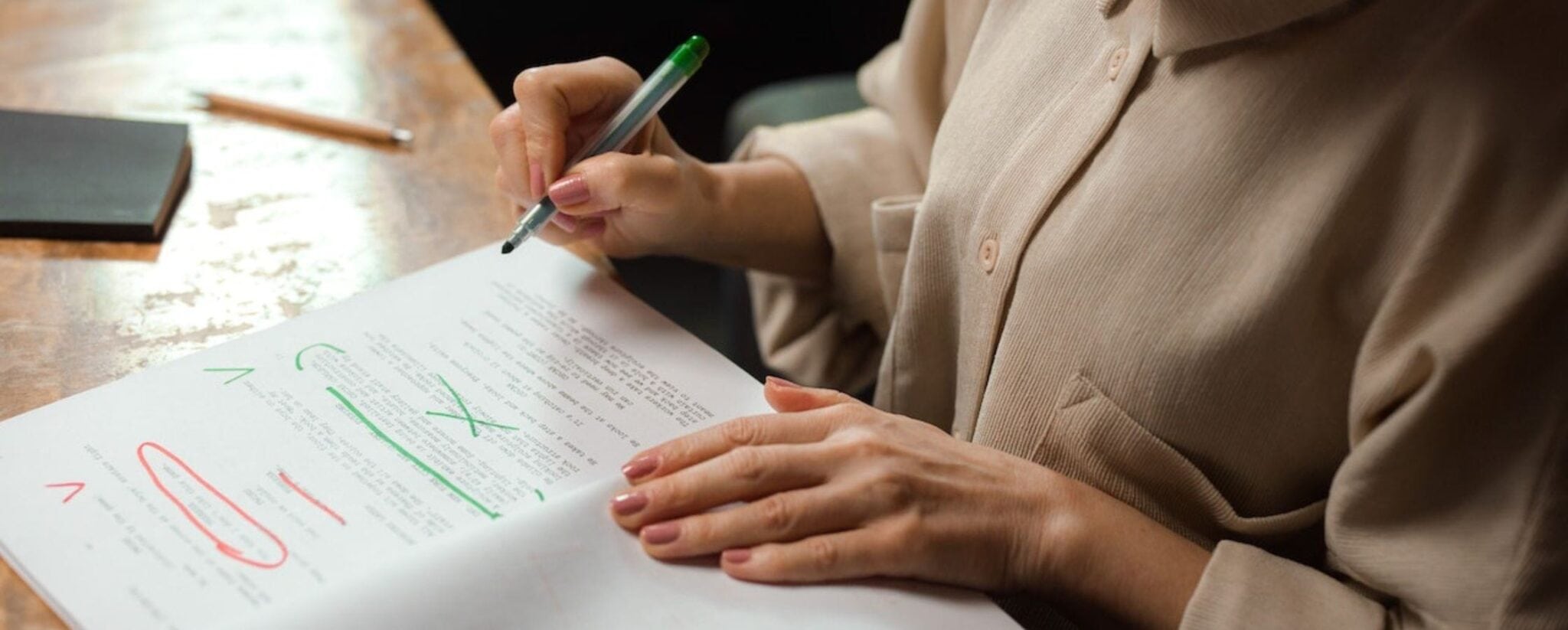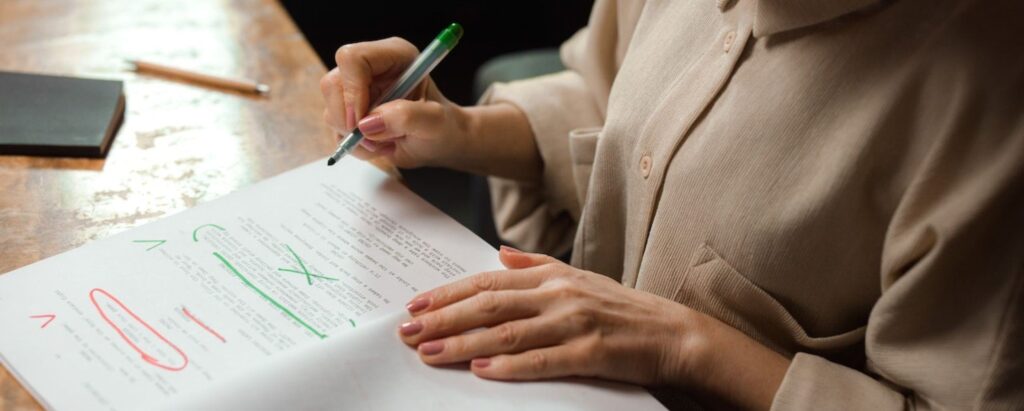 So, how much should you charge for proofreading? Here are some tips.
Start with a set price per word. Begin with the industry average if you're not sure, and you can adjust your rates if you need to.
When you get an inquiry from a new client, ask to see a sample of the work before you give your rates. If the writing is extremely poor quality, you'll have to up your rate to cover the additional work involved.
When a client lets you know how many words they have, give them a set price for the project (i.e., your rate multiplied by the number of words).
Make sure to outline what your rate includes and what will cost extra. For example, if the client is looking for editing, that will cost more than simple proofreading.
Are You Proofreading a Document within Your Area of Expertise?
You can charge more for your services if you have a certain area of expertise. For example, if you have a degree in history, people will pay more for you to proofread a history thesis.
This is because you'll not only understand the content better but be able to spot inaccuracies and ensure the tone is correct. The more obscure your area of expertise, your services will be more expensive.
Is Proofreading Right For You?
Becoming a proofreader isn't a get-rich-quick scheme; if you're not passionate about writing, you'll get burned out quickly.
However, if you love written language and have a passion for helping others create stellar content, proofreading can easily be a lucrative career or side hustle.
If you're all in but unsure where to find your first client, head to our next guide on starting a proofreading business.
How Much Should I Charge For Proofreading