Disclosure: This post may contain affiliate links. If you click on a link I may make a small commission at no extra cost to you. You can read the full disclosure here.
Last Updated on October 22, 2022 by Chris Panteli
How To Make Money Proofreading
If you've done your homework, you'll know there is a massive demand for professional proofreading services online.
But with so much competition, how are people actually making money with proofreading and editing? Many freelance websites are indeed a race to the bottom, and getting caught up in bidding wars for jobs is easy.
On the other hand, some incredibly successful freelance proofreaders are their own bosses and have complete control over their earnings.
So, let's look at how to make money proofreading and how you can start as a beginner.
If you're just starting a proofreading business, you need to know what clients expect from you. Make sure to head to our guide on what to look for as an online proofreader so you can wow your first clients.
Learn How To Start Your Own

Proofreading

Business
Alicia made $1,100 the first month after she graduated from one of Caitlin's proofreading courses – even while she was still working full-time at her retail banking job!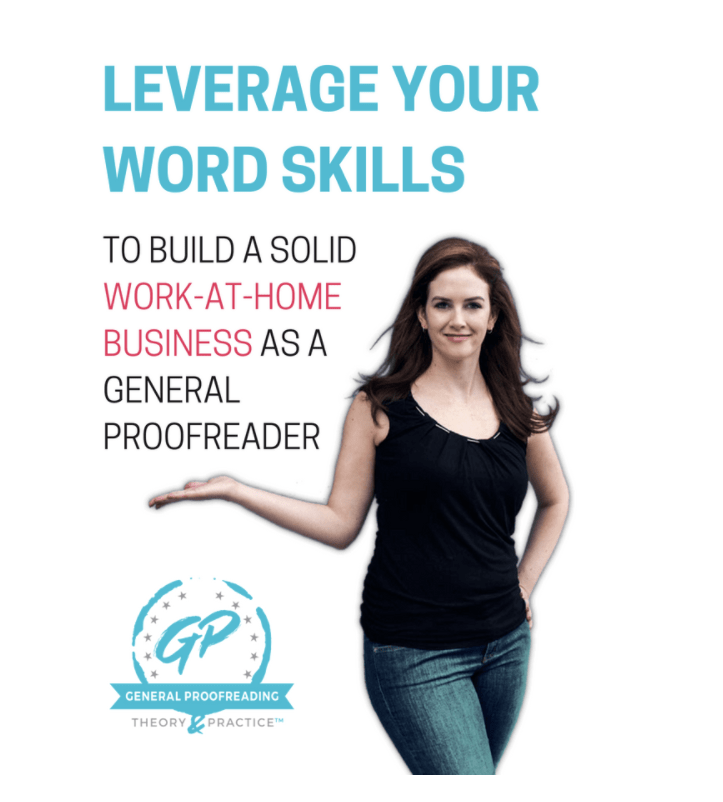 Advantages of Being a Freelance Proofreader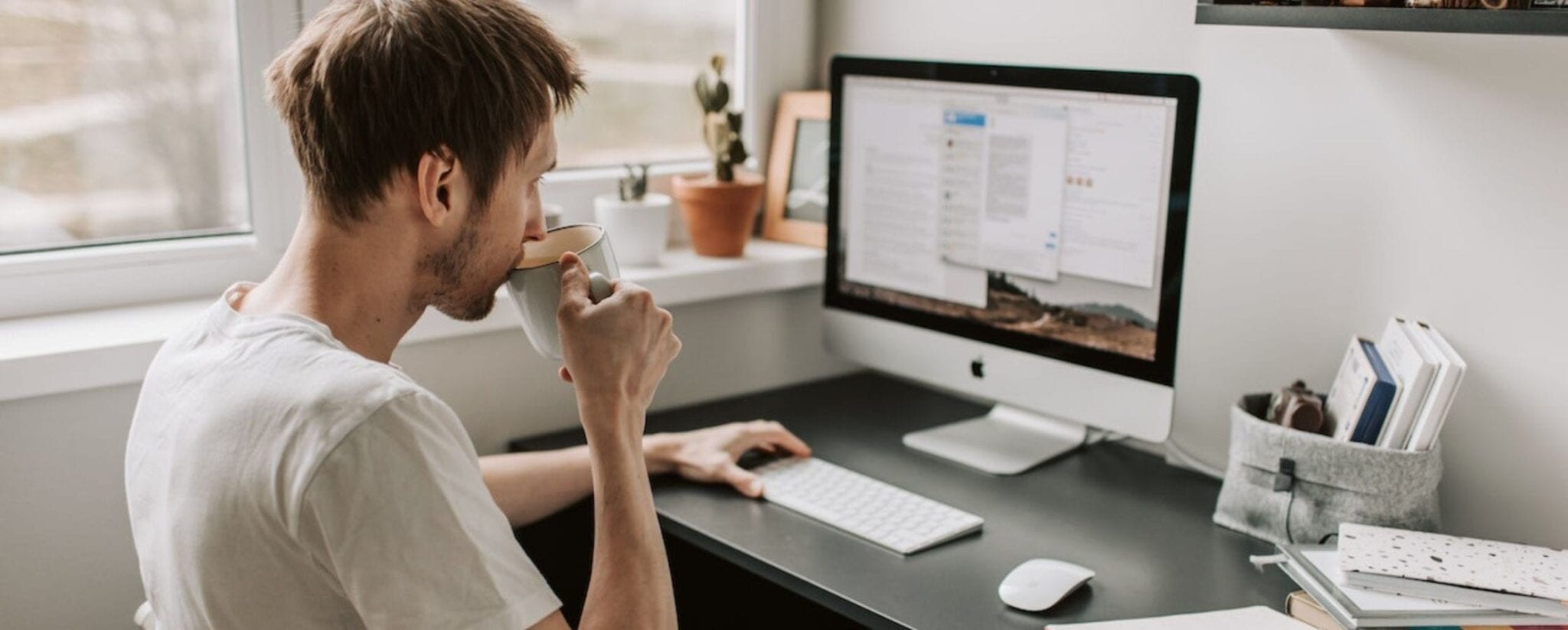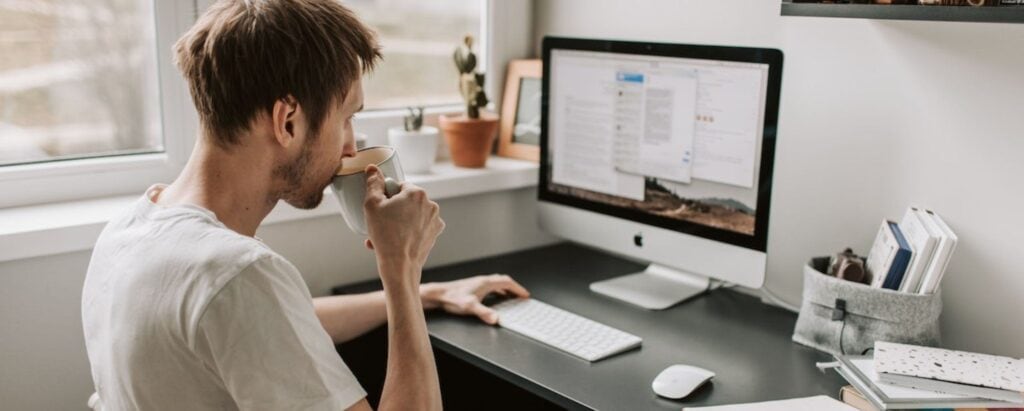 If you're brand-new to the editing and proofreading industry, there are some key benefits of choosing this as a side hustle:
There is a huge demand for proofreading, and that isn't going away anytime soon. So, it's not difficult to find work, even as a beginner.
Start-up costs are incredibly low; you really only need a computer with internet.
There is great flexibility since you can work as much or as little as you want.
You don't have to answer to anyone and you can be your own boss.
There are tons of free sites where you can sign up to get jobs (we'll look at some of the best ones later in the post).
How to Make Money Proofreading
The average proofreader in the US makes $55,410, so there is plenty of opportunity to make decent money proofreading. Here's what you need to do to get started.
Choose a Niche
When you're starting out, you'll find it easier to land clients if you work within a specific niche. This doesn't mean you can't take on general gigs, but it will make it easier for specific clients to find you.
You should have some experience or connection to the niche you choose. For example, if you currently work for a tech firm, you could offer proofreading services for technical documents.
People are likelier to trust proofreaders within a niche, especially if they have experience.
If you're not sure which niche you should choose, here are some questions to help you decide:
What field do you work in? Can you proof content from that niche?
What industries have you worked in before?
What are you passionate and knowledgeable about?
Which subjects in school were you most interested in?
Gain Experience
If you don't have any experience with proofreading work, get some before you take on paying clients. Warm up your skills by offering proofreading services to friends, family, or colleagues.
You could also do some free online proofreading tests to see where your skills are.
Whatever type of experience you get, try to keep a record you can turn into a portfolio. Using Tracked Changes on Word will allow you to share sample documents with potential clients so they can see your level of work.
Proofreading is essential, and clients want to know you can deliver results before they hire you.
Learn To Market Yourself
Proofreading is only half the job; you must be a good marketer. Whether you find jobs on job sites or reach out to local businesses, you'll need to know how to market your services.
Create a social media presence on LinkedIn and Twitter, and draft a pitch you can send to potential clients.
Types Of Content You Can Work On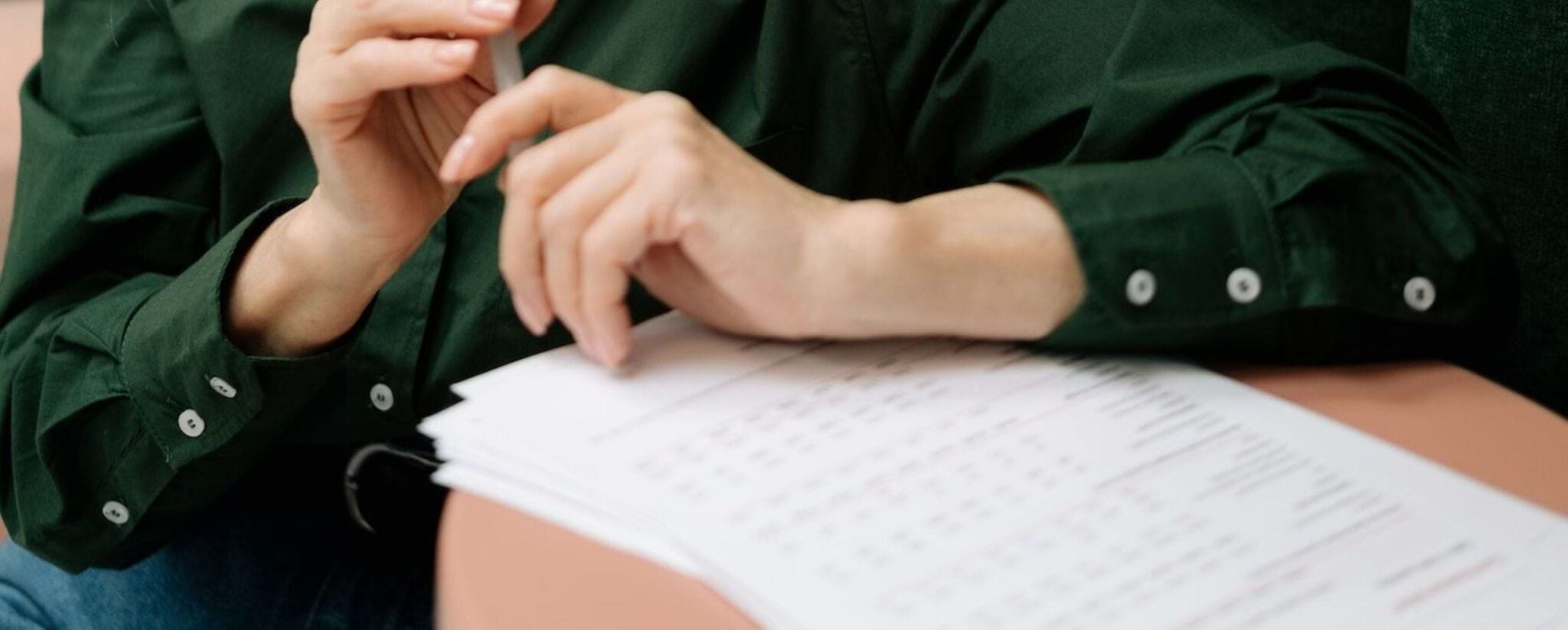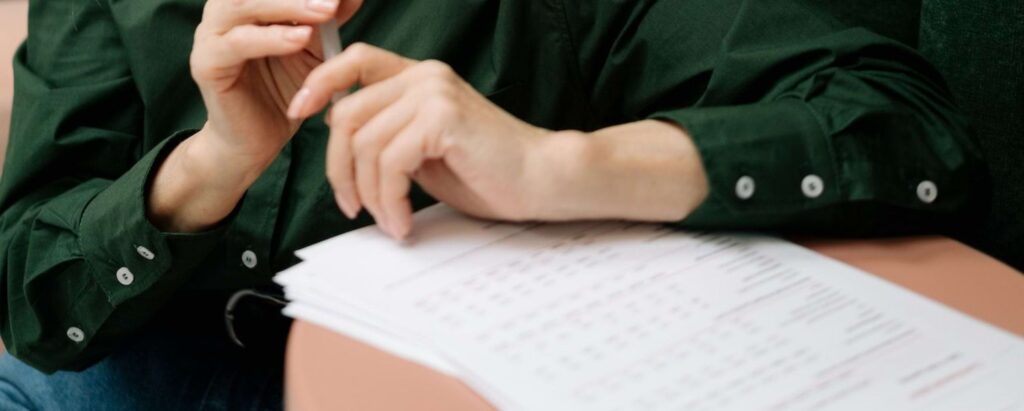 Next, you must figure out the type of content you want to work on. Different types of content require a different approach to proofreading, so it's best to narrow down what you'll take on.
Some of the most common types of content that require proofreaders include:
Blogs
Landing pages & website content
Books & eBooks
Journal & magazine articles
Academic papers & essays
Marketing & sales material
Brochures & flyers
Websites for Making Money with your Proofreading Skills
There are hundreds of sites where you can find freelance proofreading jobs. However, some are not as good as others.
We've reviewed 12 of the most popular freelancer sites here so you can figure out which ones you want to sign up for first.
Upwork is incredibly popular with new freelancers. It's one of the largest freelancer sites and has thousands of freelance proofreading job listings in almost every niche.
Potential clients can list the experience level they're looking for, and the rates reflect that. As a new proofreader, you'll be able to find entry-level jobs to build up your proofreading experience.
✅Pros
Huge site with tons of jobs posted daily
User-friendly and easy to sign up for
Entry-level positions listed for new proofreaders
❌Cons
Massive competition from thousands of other freelancers
Rates can be very low
Upwork charges 20% as a service charge
This site is similar to Upwork and has thousands of entry-level job postings for proofreaders. The main difference is it costs to sign up for FlexJobs.
The sign-up fee is $14.95 a month, but it does mean there is less competition on the platform, and the jobs tend to be higher quality.
FlexJobs also has an excellent freelancer support team, and the site is easy to navigate.
✅Pros
Good customer support
Less competition than other sites
Ensures all jobs are legitimate
❌Cons
Fiverr is a gig site known for many online freelance jobs. It's popular with beginner proofreaders, but it's not the best.
The main disadvantage of Fiverr is the low-paying jobs. As the name suggests, some are as low as $5. It has a reputation for bargain jobs, and many freelancers there are willing to work for pennies.
The main advantage of Fiverr is the speed at which you can get your first gigs. Experience isn't really an issue on Fiverr, so you'll be able to build up your experience quickly.
Once you have a few projects under your belt, you'll find it easier to compete on the higher-paid job sites.
✅Pros
Free to sign up
Find your first freelance proofreading job quickly
Good for building experience as a beginner
❌Cons
Very low-paying jobs
Saturated with freelancers willing to work for low rates
Scribendi is dedicated to proofreading and editing services, unlike other online job boards. Based in Canada, Scribendi hires freelancers to complete projects sent to them by clients.
You have to apply to sign up as a freelancer, and there are some basic requirements you have to meet:
Have a university degree
Have three years of experience
Be able to proofread 1000 words an hour
If accepted, you must do at least one online proofreading job every three months to keep your account active.
Scribendi is excellent for reliable payments and fairly consistent work, and you don't have to worry about bidding against other proofreaders for jobs.
Scribendi is a great website to make money as a proofreader (if you qualify).
✅Pros
No bidding against other editors
Consistent payments
Decent rates
❌Cons
Long application process
Initial exam to prove you can proofread 1000 words an hour
Need a degree and experience to sign up
Scribbr is a proofreading company for students that need help with theses and dissertations. There are opportunities for entry-level proofreaders all the way through to experienced editors.
This site also has a lengthy application process, including a language quiz, resume, and motivation statement. You'll also have to complete an assignment and training program.
However, you'll earn between $22 and $27 an hour if accepted. If you're interested in academic proofreading, this is a good option for making money proofreading.
✅Pros
Focuses on academic proofreading
No need to bid against other editors for jobs
Decent pay for entry-level proofreaders
❌Cons
Lengthy application process
Need to complete training and exams
This is another freelance site dedicated to proofreading and offers great flexibility for remote proofreading.
Like Scribendi, you can choose how often you work, but you do need to complete a proofreading test to sign up.
The average pay on Proofreading Services is between $19 and $46 per hour, depending on your experience level and quality of work. This is an excellent start for anyone looking for remote work to proofread anywhere.
✅Pros
Very good hourly rates
No bidding for jobs
Good customer support
❌Cons
Jobs aren't as regular as larger sites
Need to complete a test to sign up
If you're a student, Proofreading Pal is perfect for making extra money every month. The site claims to have an average pay of between $500 and $3000 a month, and the work is totally flexible.
The site prefers to hire current graduate students with an average GPA of 3.5 or higher, but they also hire those with a minimum of five years of editing experience.
While the qualifications are strict, Proofreading Pal is an excellent site for students looking to make money with a proofreading service.
✅Pros
Perfect for graduate students
Great rates
No job board competition
❌Cons
Difficult sign-up process
Need years of experience if you're not a graduate
This one is an excellent site for smaller, quicker jobs. Gramlee specializes in projects under 3,000 words and has a 24-hour turnaround, so the proofreaders work fast.
They charge $0.03 per word (maximum $90 per order), and their proofreaders earn a cut per job completed. There are jobs over the 3000-wordcount, but only experienced editors can access those.
The application process is just a short questionnaire, so it's straightforward. The more experience you have, the more likely you will hear back from them.
Overall, Gramlee is an excellent site for general proofreading jobs.
✅Pros
Simple application process
Great for beginners with skill
Short, fast jobs
❌Cons
Fairly low rates
Fast turnaround expected
Polished Paper is only for those with previous experience, so if you're brand-new to finding proofreading jobs online, you won't get accepted on this website.
Polished Paper is only interested in the best proofreaders, but they pay accordingly. You'll need to complete a 35-question test, upload your resume, and fill out the registration form.
Getting accepted is tough, but you'll find high-paying online proofreading jobs available if you get in.
✅Pros
High paying jobs
Supportive team
No bidding on gigs
❌Cons
Difficult sign-up process
Past experience required
Edit Fast is an online freelance job portal with many jobs for proofreaders and editors.
It's easy to sign up; you'll just need a polished resume to upload and to take a short editing test. Once you're accepted, you can start building your profile.
You need to apply for jobs on this site, and you'll compete with other editors for work. They have a message board where you can talk with potential clients, and all payments are made via PayPal.
The major disadvantage of Edit Fast is the fees. The platform keeps 40% of earnings, which is a hefty amount. Once you factor in taxes and PayPal fees, making a living on this site can be challenging.
However, it's an easy place for beginners to find their first proofreading projects and gain some experience.
✅Pros
Easy to sign up
Tons of legitimate proofreading jobs to apply for
❌Cons
Extremely high fees
Competition from other proofreaders
PPH is another freelancer platform that allows clients to connect with remote workers. The site has everything from web designers to proofreaders, and dozens of new jobs are posted daily.
Signing up is easy, and you can begin applying for jobs immediately. However, there is stiff competition, and many freelancers are willing to work for low rates.
The platform also takes a 20% cut on projects under £250 and a 7.5% cut on projects under £5000.
That said, some great jobs are posted regularly, and you can find your first ongoing clients on the site with some searching.
✅Pros
Easy to sign up
Dozens of proofreading and editing jobs added daily
❌Cons
High fees
Competition from hundreds of freelancers
Many low-paying jobs
Last on our list is Guru. This is another freelancer site where you can create an account to showcase your proofreading skill. Potential clients post jobs and then choose the right freelancer based on applications.
Guru is free to sign up, and they take a 9% cut on earnings. That seems reasonable compared to other sites, but you can only bid on ten jobs per month in the free plan. To bid on more, you'll have to sign up for a paid monthly membership that starts at $11.95.
✅Pros
Easy to sign up
Tons of jobs posted daily
Low fees compared to other sites
❌Cons
Only ten bids a month for free
A lot of competition from other proofreaders
Paid membership
How To Make Extra Money Proofreading
If you've signed up to some freelancer sites above but are looking for more ways to make money proofreading, here are some extra options.
LinkedIn
Think of LinkedIn as a giant job board. As a professional proofreader, you should have a LinkedIn account that showcases your experience and skills. Make sure to fill your account with keywords, including proofreader, copy editing, editor, etc.
LinkedIn also has its own job board where you can look for remote proofreading and editing jobs. Recruiters use the platform to find talent, so connect with them and let them know you're available for freelance positions.
School Campus
You can advertise your proofreading services on campus if you're a student. Libraries and study areas usually have boards where students can advertise services, events, rentals, etc.
Many students look for local proofreaders to help with their papers, especially those who don't speak English as a first language. Advertising on campus is an easy way to make extra money with your proofreading services.
Local Businesses
Finally, don't forget to reach out to local businesses and tell them how you can help. Businesses often need editors and proofreaders for marketing materials, social media content, and website content.
Put together a package service and email any local businesses. If you're just starting out, make sure to give them a great rate and highlight your experience.
Most businesses like working with local people, even if it's remote work, so you're more likely to get those initial clients this way.
Essential Resources for Proofreaders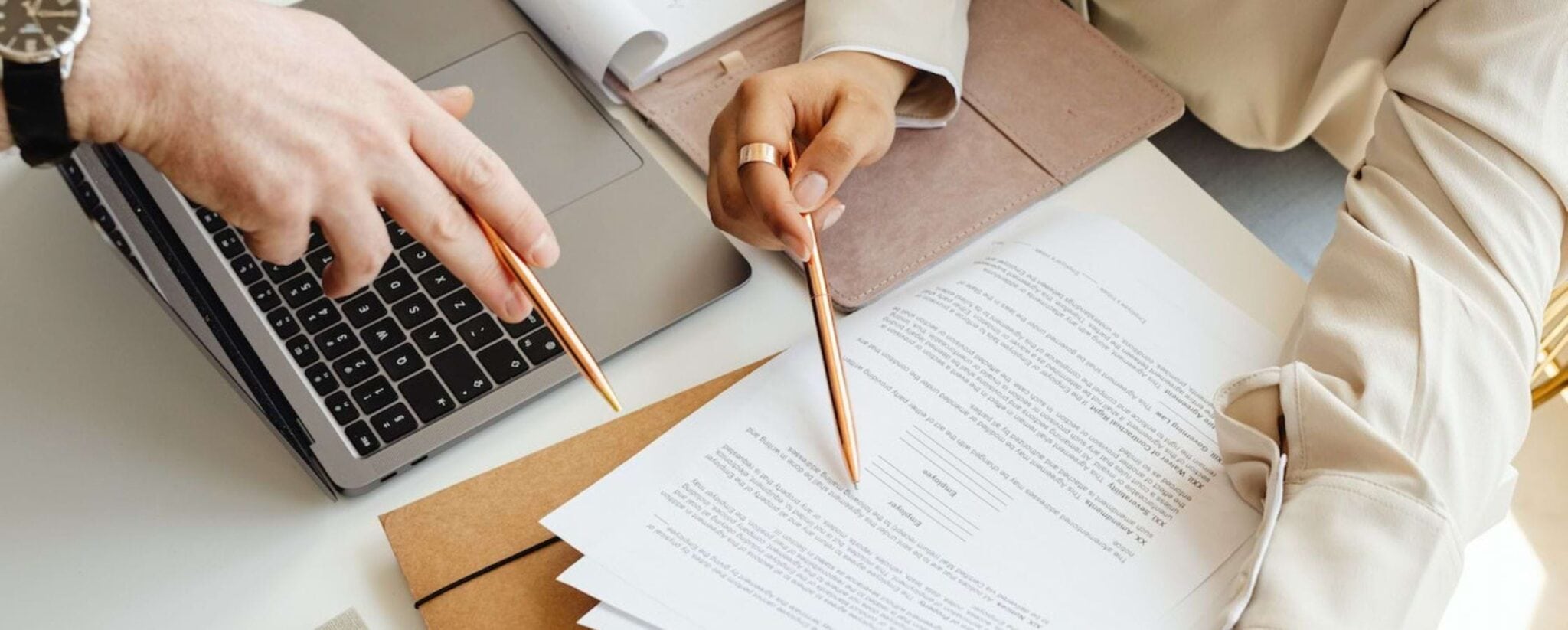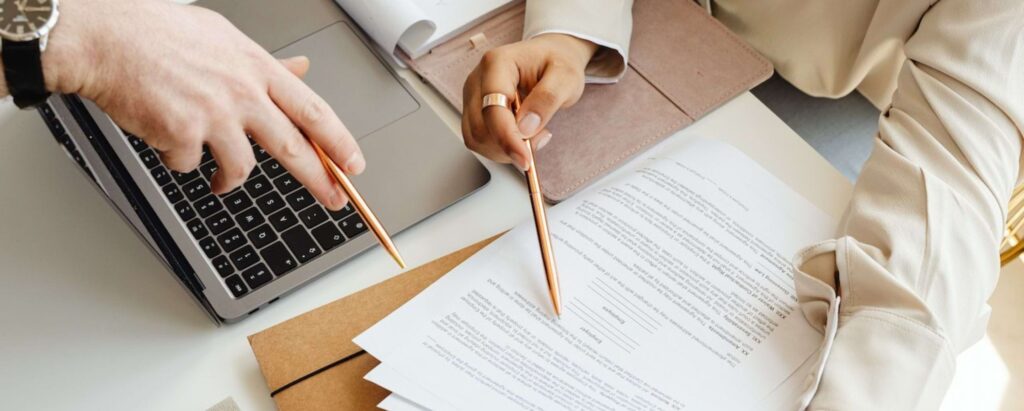 You don't need a lot to start proofreading, and if you're on a tight budget, it's almost free to get started. Here is a list of the essential tools you need to get your side hustle going:
Grammarly
You can start with the free version, but Grammarly is a must. It will comb through work once you're done proofreading and help pick out any errors you've overlooked.
No one is perfect, so having a spellchecker will remove typos or mistakes you missed when proofreading content.
Grammarly has a paid version with more features that can be useful. However, you don't need this until you have a couple of ongoing clients.
Ginger
If you're not a fan of Grammarly, Ginger is another tool for checking grammar. It works well on complex text and can correct difficult grammatical problems if you're struggling.
Ginger also has a free Chrome extension that will check all your writing – a must for emails and marketing content.
Google Docs
It's a hassle sending and receiving Word documents for projects, and most businesses will want to work in Google Docs instead.
This free service makes it quick and easy to share documents, edit content, and leave notes. You can also save files offline as needed.
In Google Docs, you can suggest edits tracking all the changes you make when proofreading a document. It can get a little fiddly, but clients like being able to see all the changes you make.
Professional Email
Even as a freelancer, you should have a professional email address for communicating with potential clients. Rather than a generic Gmail account, register for a business email to make your new side hustle look more legit.
sarahsmith2210@gmail.com
vs
hello@sarahsmithediting.com
A professional Gmail is around $4 a month, so it's a small investment, and clients will be much more likely to trust you.
Antivirus Software
Proofreaders usually overlook this, but it's crucial to have it when starting a proofreading business.
The confidentiality and protection of your client's documents are essential, and antivirus software ensures everything is kept safe.
There are some great free options on the market or paid software for something a little more reliable.
Proofreading Online Can Provide a Flexible Income
With online freelance sites, LinkedIn, and online marketing, it's straightforward to make money proofreading.
As a beginner, you'll have to deal with entry-level rates, but it won't take long to build up experience and increase your rates to match.
Start by signing up to just one or two freelancer sites and see what available jobs are. Remember, proofreading is a talent thousands of people are looking for; you just have to find them.
If you're passionate about proofreading and want to turn it into an online business, head to our following guide for a step-by-step process on building your brand and a successful editing and proofreading business.
Recommended: 43 Awesome Online Proofreading Jobs For Beginners
How To Make Money Proofreading