Disclosure: This post may contain affiliate links. If you click on a link I may make a small commission at no extra cost to you. You can read the full disclosure here.
Last Updated on October 23, 2022 by Chris Panteli
Get Free Books By Mail
A hugely popular pastime for many people is reading either for pleasure or self-improvement. It may surprise you to know that paper books are still most people's preferred type of book. Although the popularity of digital books is growing, for now, paper books are still the medium of choice.
To help you build a library that will be the envy of your friends, this guide will tell you how to get free books by mail!
How To Get Free Books By Mail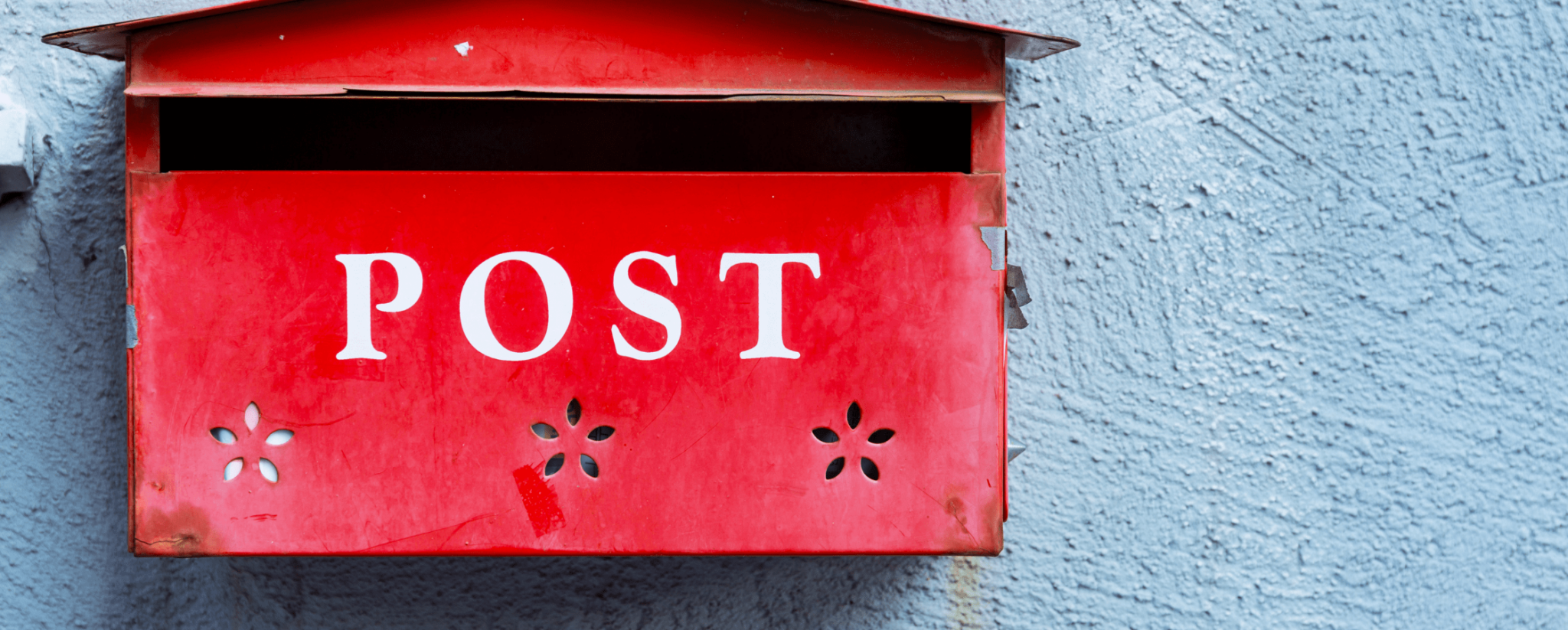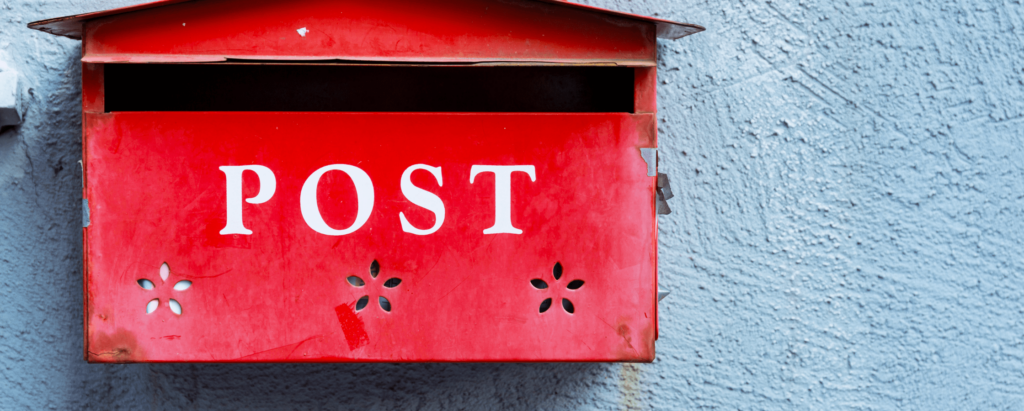 Getting free books by mail is easy. All you need to do is have a look through the list below to find books that are of interest to you. There are topics for all the family including free kids' books, bibles, and fiction.
You could order all 51 and use books you don't read to gift to friends or family!
To get the books you simply need to follow the instructions on each website. Most require you to sign up and they will mail your free book. Easy!
51 Ways To Get Free Books By Mail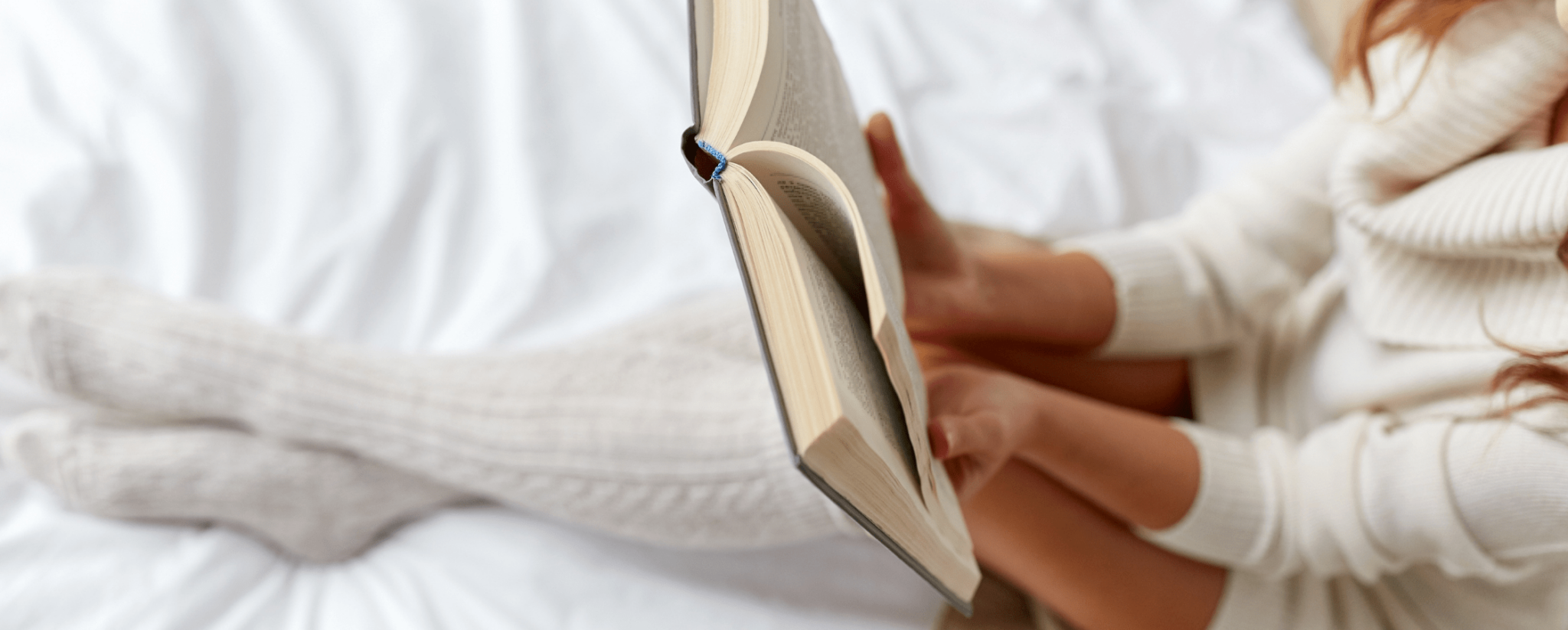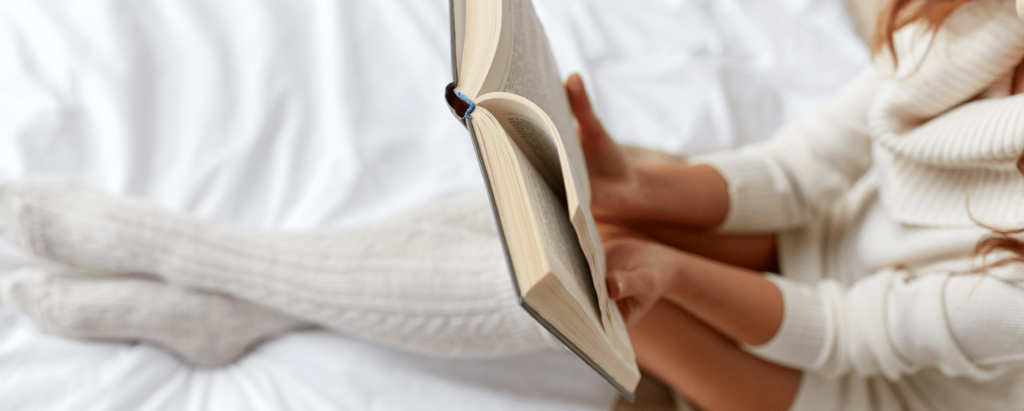 The following is a curated list of legitimate ways to get fabulous free books by mail. I have decided to present the list in alphabetical order rather than subdividing it into categories. This way, you can work your way through and maybe decide to order something you might not normally consider. After all, reading is about broadening the mind and learning new things – so don't just skip to what you already know you like.
And what's better than receiving a new book straight to your door?
1. A Grain Of Wheat
If you are a Christian or interested in learning more about Christianity, then A Grain of Wheat may be of great value to you. The site is a dedicated Christian ministry with the goal of helping Christians everywhere understand Christ and his teachings better.
The book Let My People Go is completely free via their website. You can request a print copy, read it online, or download a copy to print off at home. In this free book, you can learn more about God's purpose and find out more about what may happen on God's judgment day.
If you enjoy reading this book you will be pleased to know there are 12 others you can also read. All are available for free and cover various topics related to Christian teachings.
2. American Action Fund For Blind Children And Adults
The Braille Books Program aims to provide every blind child with a free book each month. Since the program started in 1997 more than 20,000 subscribers have claimed their free books. Last year alone an incredible 45,000 braille books were distributed.
To join the program the applicant must be blind or have low vision and be able to read braille. An application can be completed online, by email, fax, or post. Once registered your free book will be sent each month.
3. Audible Premium Plus Free Trial
While almost every suggestion on this list is in fact for free books sent by traditional mail – it would be remiss of me not to include my favorite source of the written word – it's basically free books by (e)mail.
A service run by global retail giant Amazon is Audible. The Audible Premium Plus Free Trial allows you one month of unlimited access to the Audible Plus catalog of podcasts, audiobooks, guided wellness, and Audible Originals. You also receive 1 credit (2 credits for Prime members), which is good for any premium selection titles you like.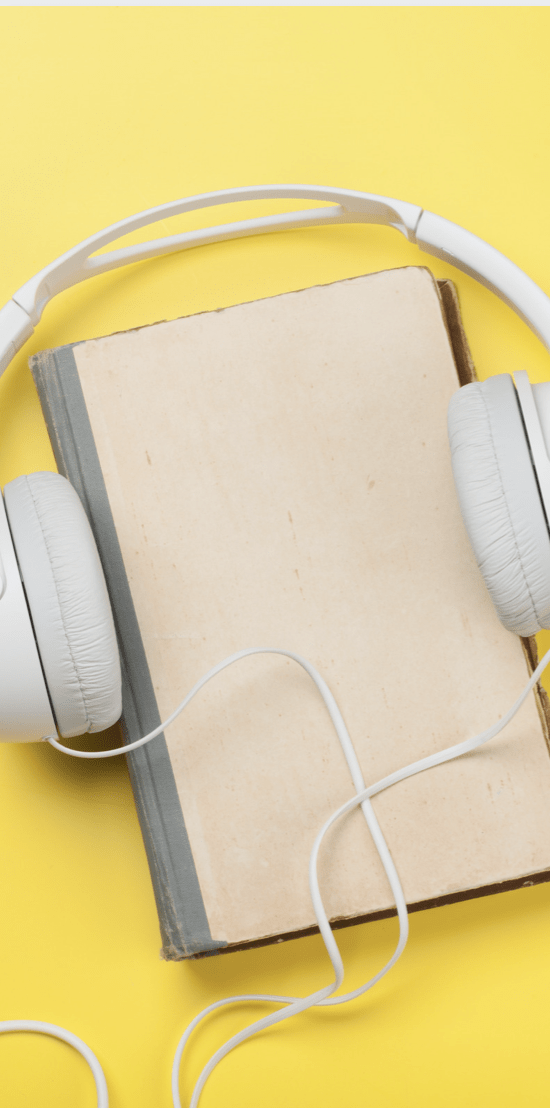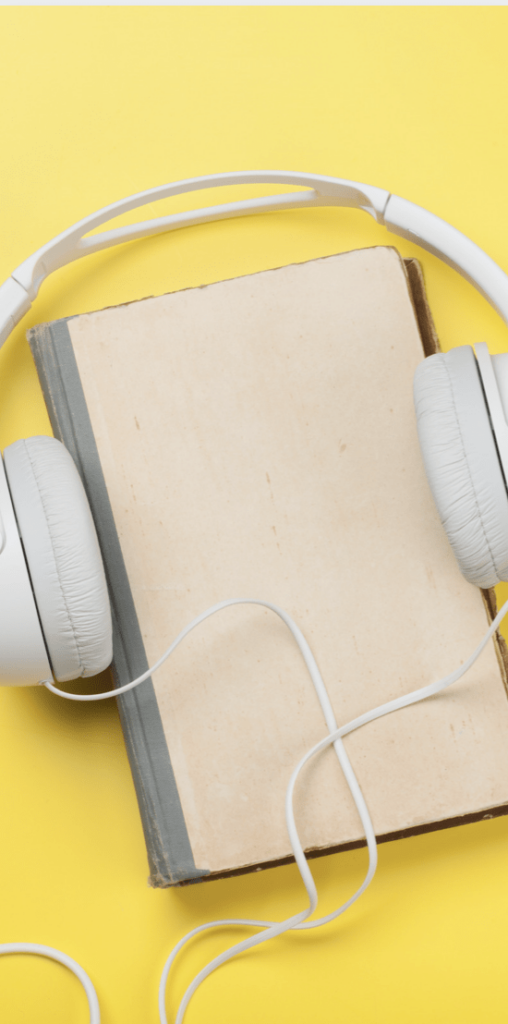 Using the audiobook token means at the end of the trial you can keep the free book. That's even if you cancel the subscription.
4. Baker Publishing Group
Open to US residents only the Baker Publishing Group seeks book reviewers with strong online followings. This is a great opportunity for anyone with a book blog, a YouTube channel, or another online presence covering books.
The genre of books includes Christian fiction and/or nonfiction. If you can read the books, review them honestly, and promote them to your followers this is a great way of getting free books.
To apply visit the website and fill in the online application. You will be contacted when there is an opening and start receiving your free books to review.
5. Barnes & Noble Summer Reading Programs
The Barnes & Noble Summer Reading Program is fantastic for anyone with a child in grades 1-6. Al your child needs to do is read 8 books and submit an online form with a quick review of what they liked about each book.
As a reward, each participating child can receive one book from Barnes & Noble completely free!
6. BDK America
BDK America has a mission to share the teachings of Buddhism with citizens of the United States. Whether you are a follower of Buddha, a scholar, or just interested in learning more they have a range of teaching materials for all levels. There are even Buddhist-themed comics for the kids!
The site offers a wide range of texts relating to Buddhist teachings. At various times, subject to availability, you can claim a free printed copy of The Teaching Of Buddha. Alternatively, you can download a PDF version for free!
Many other texts on the site are also available for free when downloaded as a PDF. Have a browse and download any that attract your interest.
7. Bibles Of America
Since its inception in 2000, Bibles of America has given out more than 1.6 million bibles and over 3.1 Christian books. All for free!
To claim your free bible, go to their website and complete the order form. That's it and you will be sent your free copy. If you are interested in learning more about Christianity, then you can also choose from several free eBooks on the Bibles of America website. Each book covers a different aspect of the Christian life.
8. Book Look Bloggers (PageChaser)
Book Look Bloggers is now known as PageChaser. The site works by connecting with bloggers seeking books to review on their site. To qualify you will need a blog that is generating a minimum amount of traffic. Provided you meet the criteria you can receive a free book in exchange for providing a review. Easy!
9. BookCrossing
A unique way of getting free books is by using BookCrossing. The site works by members sharing their own books with other members. To date, more than 7 million books have been shared by members of the site!
BookCrossing began in 2001 with the goal of making it easier to share books. All books are given a unique ID number and can be tracked. This means you can see where in the world your book is.
All you need to do is join BookCrossing to start sending and receiving your mail free books.
10. BookMooch
BookMooch is a book swapping site that lets you easily swap books with other members anywhere in the world. The site is free to use and you only pay any costs required for posting your book.
Every time you get a book you can keep it when finished or send it on to someone else. There is a huge range of topics to choose from including biographies, fantasy, horror, and thrillers.
In order to keep receiving books, you must send some yourself. The rule is for every 2 books that you receive you must send at least 1 yourself.
11. Christian Bible Church Of God
One free book you can claim is titled A Tribute To William Tyndale. Offered by the Christian Bible Church of God, this free book provides a great account of the history of the English Bible and how William Tyndale brought it into existence.
If you are a Christian, a scholar, or interested in learning about Christianity, then this is a great book to add to your collection.
There are also other free books available on the site covering various Christian topics. Once you've finished this one why not get another!
12. Christian Focus Publications
Since the 1970s Christian Focus Publications has been providing literature promoting the message of the gospel. The books offered cover a range of topics relating to Christianity.
There are also lots of books available on the site to buy including books aimed at children. For anyone wanting to learn more about the Christian faith, this can be a good starting point.
13. Church Of Jesus Christ Of Latter-Day Saints
Do you want a free bible? If you answered yes, then the Church Of Jesus Christ Of Latter-Day Saints can help you. All you need to do is complete the order form and you will be sent a King James Version of the bible for free.
If you want to study the bible in more detail you can also arrange a study for voice or video call with one of the church missionaries.
Receiving a free bible by mail could help any bible students, Christians, or people wanting to learn more. You may have a religious family member or friend. If so, this free bible could make a great gift.
14. Conquest Graphics
A slightly different free book to the others is this one from Conquest Graphics. The free book gives you 20 samples of different types of paper. This free sample book is available for anyone that needs paper for a project to help you choose the most suitable product.
15. Craigslist
Craigslist is an established site that lets users buy and sell all kinds of things. Categories include things like computers, jewelry, tools, and more importantly, books.
Many people when trying to have a quick clear out will offer things for free including unwanted books. Check regularly for any free books that meet your interest.
16. Dolly Parton's Imagination Library
Dolly Parton is a global superstar that has enjoyed decades in the music industry. To give back to the community Dolly set up the Dolly Parton's Imagination Library.
The goal of the program is to give children a free book every month. That's right, every month! At the time of writing more than 152 million books have been given out. Incredible. To qualify the child must be between 0 and 5 years old. All you need to do is join the website and start receiving the books.
This is a great way to get free baby books by mail or free books for kids. Don't delay and start giving your child the joy of receiving a new book each month – and start their journey on developing early literacy.
Recommended: Free Baby Stuff + Awesome FREE Samples
17. Email The Author And Ask
One way to get free books is to ask the author for a copy. Now most of us don't have best-selling authors on speed dial so how else could we contact them? The answer is Hunter.
Founded in 2015 Hunter is able to find email addresses for just about anyone including authors that you love. With more than 100 million email addresses in the database, you will certainly find many that you like.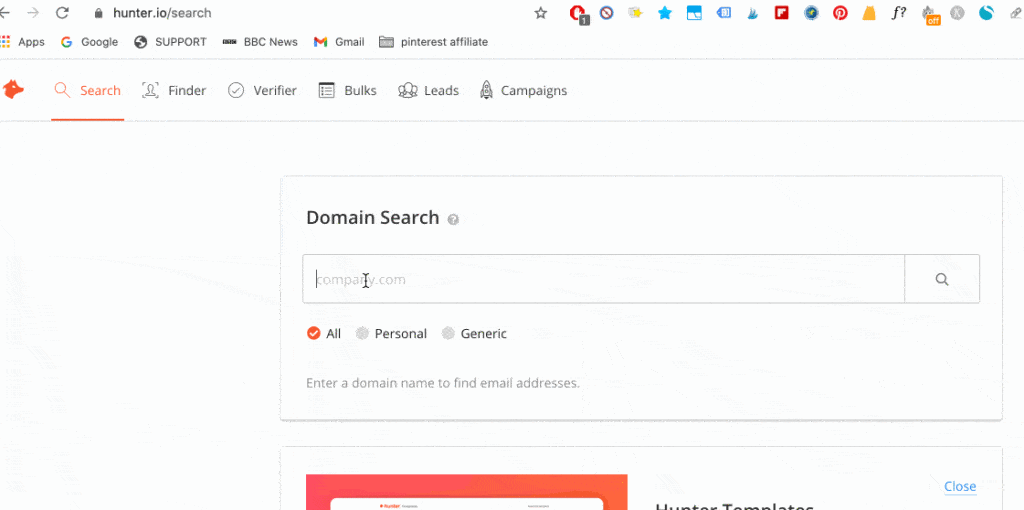 Once you have the author's email address simply send a polite message asking if they have free copies of their book to give away. You can join Hunter for free and get 50 free searches per month. Potentially you could receive 50 free books a month!
18. Enchanted Book Promotions
Enchanted Book Promotions offers free books in exchange for a review. You must post the review within 1 month of receiving the book either on your Amazon account or on your own blog.
There is a wide range of categories to pick from including kids, young adults, romance, and science fiction. Simply fill in the online form to request your book. Easy!
19. Environmental Protection Agency (EPA)
The EPA offers free books for kids that reside in the US. They offer a selection of activity books to help kids understand the environment better. Books are available in both English and Spanish.
20. Free Money Hacks
A great way to get free books is to use free money to buy them. Now we all know that money doesn't actually grow on trees (shame right!), however, there are lots of opportunities online to earn free cash.
In exchange for completing simple online tasks including surveys, signup offers, and playing games you can earn rewards. Rewards can usually be redeemed for either cash or gift cards.
The fantastic news is that you can use that free money you've earned to hop on Amazon and order yourself some books. Effectively these books are free!
21. FreeCycle
Worldwide more than 9 million members currently use FreeCycle to pass on their unwanted items. You can also get involved and search your local FreeCycle for items of interest including books!
Check the site often so that you don't miss any books that are available. You never know what other treasures you might find whilst browsing FreeCycle. It's also a fantastic way to recycle your own unwanted books. Once you have a few you no longer want, then offer them for free to other readers.
22. Fresh Fiction
A popular method of getting free books is by reviewing them in exchange. Many authors, especially when starting out in their careers, use this method of getting publicity for their work. Fresh Fiction is one site that offers free books in exchange for a review.
As indicated by its name the site specializes in fiction including romance, horror, thrillers, and sci-fi. To get started you will need to provide a sample of your writing by submitting a review of a book you have read. Provided your sample meets their editorial standards, then you can start getting your free books!
23. GoodReads
GoodReads started in 2007 and is a popular site for readers. Users can create reviews and ratings of books they've read. You can also connect with other readers and share recommendations, book lists, and what each person is reading.
One more feature you can benefit from is the giveaways. GoodReads regularly has books available either in print form or online that you can get for free. The format works by asking you to register your interest in the book. If you are selected from the applicants, you get your free book!
The only downside is that there are often thousands of applicants with only a few copies of a book available. However, it's free to enter and you must win sometimes!
24. Guide2Free
Everyone likes to get free stuff and Guide2Free was set up to help you find all those fantastic offers in one place. Offers include free books and magazines. At the time of writing, there are 88 pages dedicated just to books and magazines. Amazing!
All you need to do is go to the site, browse the offers, and signup for the ones that you want. Simple right! As a bonus, you can also browse many of the other categories and claim free stuff, earn cashback, and participate in product testing.
25. Harlequin Reader Service
If you love a good romance novel or reading an edge-of-your-seat suspenseful thriller, then Harlequin Reader Service may be for you. To get started join the site for free and claim 2 free books plus 2 free mystery gifts.
After claiming your 2 free books, you can cancel your membership or let it run. If you let it run, you will then be sent books monthly and charged a discounted price for them.
Harlequin Reader Service started in 1970 and has lots of experience providing great books by mail. If you keep your membership, then in addition to receiving books every month you can also earn bonus bucks that can be used to redeem free books in the future.
26. Hillsdale College
Would you like a copy of The Constitution and The Declaration of Independence? Yes, good news. You don't have to hatch an elaborate plan to steal them like Nicolas Cage in the movie National Treasure. You can easily get your copies for free from Hillsdale College.
All you need to do is complete the online order form and you will be sent your pocket-sized versions for free!
27. Hunt4Freebies
A site that allows you to easily find freebies online is Hunt4Freebies. There are lots of categories to browse but the link will get you started on the free books and magazines.
Check the site regularly to find the latest offers. Some offers require you to signup for a free trial before receiving your free book. Don't forget to cancel these before the end of the trial period or you may be charged!
28. JIFFY Recipe Book
JIFFY has been providing baking mixes since 1930 when it was invented to help provide affordable food for Americans struggling during the Great Depression.
Since then, it has evolved to become a market leader today and offers a wide range of mixes. What has this got to do with free books you ask?
JIFFY is offering a free recipe book with lots of delicious JIFFY recipes. Simply order yours online today and get baking!
29. Know The Truth
A site dedicated to preaching God's word and spreading the message of the gospel of Jesus Christ is Know The Truth. You can claim a free gift titled Kings & Prophets Timeline.
In this free book, you can learn more about Israel's fascinating history. Request yours today if you are interested in learning more about this topic.
30. LEGO
Many kids (and adults!) love LEGO. If you have a child in the house (or maybe a grown-up child), then there is great news. LEGO offers a free magazine sent four times a year.
Lego Magazine Free Subscription Arrives in The Mail
Tap twice to load then open Video...
The magazine has posters, activities, stories, and lots more. It is meant for children between the ages of 5-9 plus you can download them anytime if you prefer.
31. LibraryThing
Another site that offers free books in exchange for a review is LibraryThing. To get started join the site for free and create your profile.
Once you are a member you can apply to review books that are of interest to you. You can also connect with other members as part of the community to discuss books and other interests.
Currently, there are more than 2.6 million members that have written over 4.1 million book reviews. Amazing! Join now and start receiving your free books to review.
32. Local Library
A great resource to get free books to read is the local library. Did you know that many libraries also offer a mail service to get books? Postage is usually free both ways and this service is great for people that can't go to a library in person.
Contact your local library to see if they offer this service with their library materials.
Did you also know that many libraries offer the option to borrow books digitally? Look for the free Libby app in the Play Store, or the App Store, or use it directly from your browser to use this service.
33. Lola's Blog Tours
Check out Lola's Blog Tours if you are interested in receiving free books in exchange for leaving a review. You can pick a book to review from a wide range of genres including non-fiction, young adult, and adult.
You must have your own blog or an Amazon or GoodReads account to post your review. Provided you meet these criteria and can write an honest review, then you can apply for books to review.
A good feature of this site is that unlike others there usually isn't a deadline to meet. This gives you the luxury of more time to read and review your book. Please note, that some books do stipulate a deadline for review, but this will be clearly communicated beforehand.
34. Mormon.org
If you are interested in learning more about God and Jesus, then you can request a free copy of the Book of Mormon.
The Church of Jesus Christ of Latter-Day Saints offers this free book plus the option of connecting with missionaries to discuss the book further. These resources are great for anyone wanting to learn more about the Christian faith.
35. My Reader Rewards Club
My Reader Rewards Club offers members the chance to earn free books in exchange for completing simple online tasks.
The site works by awarding you points for each task you complete. You can get 25 points just for joining! More points can be earned for buying books, answering surveys, referring friends, and much more!
When you have enough points, you can claim your free book. There are suitable books for all age ranges including children.
Many of the books on the site are religious in theme as the site owners are Christian publishers. Have a look and see what might be interesting for you.
36. Natural Inquirer
Keeping children occupied is a never-ending job. To help with this Natural Inquirer is offering a free coloring book!
Remember to check the site often to find new offers and keep your little one entertained.
37. NetGalley
NetGalley allows you to get free books in exchange for giving a review. There is a huge range of categories to pick books from including horror, sci-fi, self-help, and true crime.
You can join for free, create a profile, and start requesting books for review. Easy!
38. PaperbackSwap
With more than 1 million books to choose from PaperBackSwap has something for everyone. The scheme works by each member listing books they want to swap. You choose what you want to read, and they will send you your book. In return, you need to send your books and pay the postage.
Any books you receive are yours to keep. Once you've read them you can always list them again!
You can choose from more than 30 genres of books including literature, cookbooks, romance, and sci-fi.
39. Project Gutenberg
Choose to read one of more than 60,000 free books on Project Gutenberg. A team comprising of thousands of volunteers has put together a site collecting many works that have an expired US copyright.
Most of the books available are older and include classics, fiction, religion, and much more!
Currently, the books aren't available by post, but can all be downloaded for free to read online.
40. Read Conmigo
To get free books for kids check out Read Conmigo. Titles are available in English and Spanish for children up to 5th grade.
At the moment the program isn't available for the whole of the US. Make sure to check back often to see if your area is included.
41. Scam Free Samples
Scam Free Samples is a great site to find legitimate freebies. They have free books covering topics like business, health & fitness, and religion.
As well as books there are also magazines, comics, and much more to browse. Sign up for the newsletter and never miss an offer again!
42. Sun-Maid Recipe Booklet
Sun-Maid is well known for its raisins. However, you can also request a free recipe book from their website.
There are lots of mouth-watering recipes that use raisins. Recipes include Sweet & Spicy Raisin Chow Chow, Pineapple Raisin Cauliflower Stir-Fried Rice, and Savory Apricot Chicken Kabobs.
Are you hungry now? If so, order your free recipe book now!
43. Sweet Free Stuff
Check out Sweet Free Stuff for a great choice of free books. The site has been running since 2002 and is regularly updated with lots of fantastic goodies. The best thing is that everything is free!
Make sure to signup to receive daily updates and never miss a great freebie again.
Apart from books, you can also find free stuff for a range of other products including baby stuff, food, and health & beauty.
44. That Daily Deal
That Daily Deal is exactly as it sounds. Every day there is a new deal available and some days this includes books. You can also get access to secret deals by using their text service.
45. The Free Site
A great freebie site that has lots of offers available for books and magazines is The Free Site. There are lots to choose from including religious texts, fiction, and kids' books.
If you register your email address, then you can receive their weekly newsletter to never miss a freebie again.
As well as games you can also claim freebies for lots of other things including food, health, and games – so check it out now and claim your free sample!
46. The Pocket Testament League
The Pocket Testament League aims to help Christians carry, read, and share the word of God. Since 1893 they have distributed over 110 million Gospels!
You can choose from lots of religious-themed books and request them for free. The site does ask for a donation to be made, but this is optional.
If you are a Christian or interested in learning more about the word of God, then there will be plenty of great books to choose from on this site.
47. The Voice Of The Martyrs
You can request a free prayer guide from The Voice of The Martyrs. The guide also includes information on parts of the world that are hostile to Christians.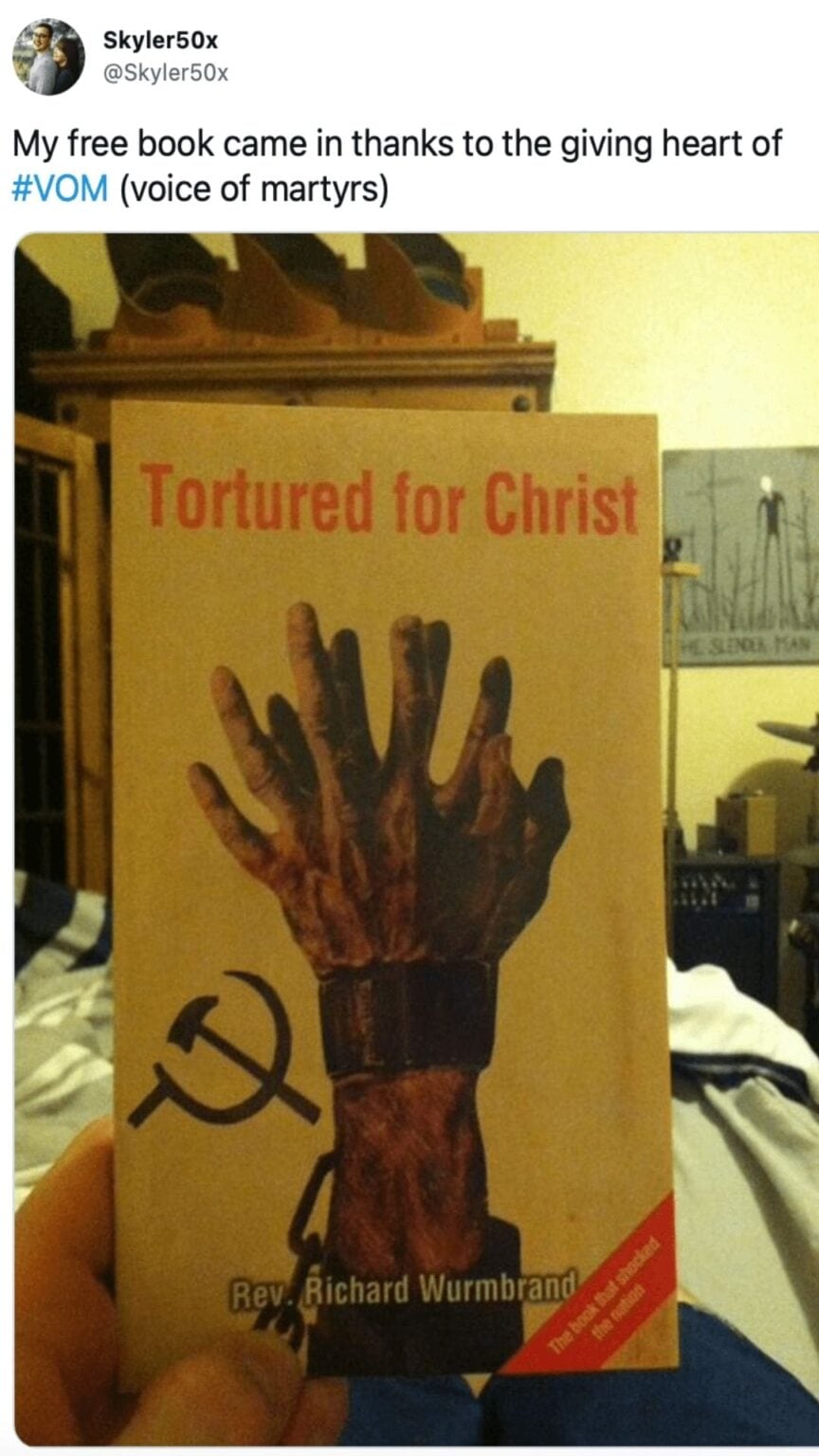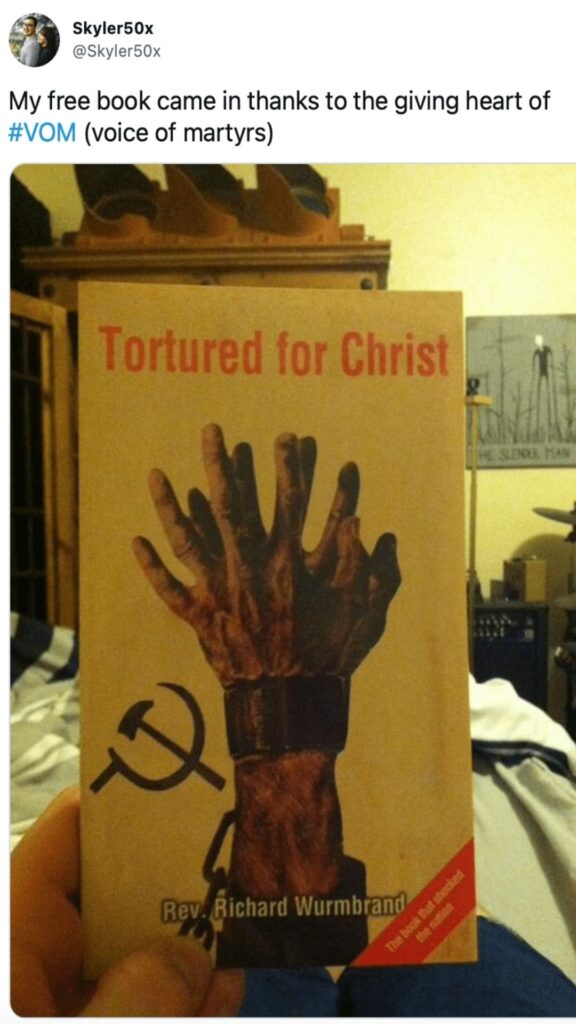 This guide is great for Christians and for anyone wanting to learn more about the suffering Christians face in some countries.
48. United Church Of God
The last book of the Bible, Revelations, is full of symbolism and imagery that many find confusing. To help you understand the meaning of Revelations the United Church Of God is offering this free book.
The guide will help explain the themes of Revelations and what Jesus Christ revealed to the Apostle John. For bible students, Christians, or anyone that is interested in the bible this free guide to Revelations is a must.
49. UnityOnline
UnityOnline offers a range of products to help people live a more positive and spiritual life. To get started you can claim a free copy of The Wonder of Christmas.
The free book helps people on a spiritual journey discussing themes to do with peace, love, faith, and joy. If you are interested in learning more about Christianity and other spiritual themes, then this free book is a great start.
50. ValueMags
If you are interested in receiving free magazines, then ValueMags is the site for you. To start with there are no requirements to provide any credit card details so you never have to worry about forgetting to cancel a subscription.
To get your free magazines you simply need to complete a survey and the magazine will be sent to you.
Choose from categories including cooking, sports, and business.
51. Wake Up America Seminars
Many Christians believe that we are living in the end times. Wake Up America offers fantastic free literature explaining the book of Revelations. You can also learn more about how to attain salvation and understand the Word of God.
Whether you are a current Christian, a bible student, or simply want to learn more about the Christian faith this is a great place to get started.
Why Can I Get Free Books By Mail?
Sites offer free books by mail for lots of great reasons. Religious missions offer the opportunity for interested people to learn about their message by requesting free texts relating to Jesus, Buddha, or other religions.
Many authors, especially when releasing new books, offer their books for free in exchange for a review. Doing this helps promote their book faster and potential buyers can see honest reviews.
These are the main reasons free books are available online. There are lots of others like Dolly Parton's wonderful program to promote reading for children.
Ultimately it doesn't matter why the book is free. All that matters is that you claim the free books you are interested in and build up your library! Or, if you don't like the clutter use one of the book swapping services to recycle them and get another book in the process.
More Ways To Get Free Books (online)
If you enjoy reading, the great news is that there are lots of options online to download free books. If you are a member of Amazon Prime you can get a free book each month plus they have a huge library of free eBooks to choose from. Download the free Kindle app to get started.
Google also has an eBookstore with a large choice of genres to pick from.
Choose from more than 50,00 eBooks on Manybooks. Pick from book genres including children, romance, fantasy, and horror. Another site with free books in the public domain is Feedbooks. Choose from well-known authors such as H.G. Wells, Arthur Conan Doyle, and Jules Verne.
The Open Library has more than a million books available covering any topic imaginable. Thankfully, the site has a search function that allows you to easily find any book you are looking for.
Bookboon is a great resource for anyone looking for high-quality free educational books. You can access free textbooks which are written by some of the world's top professors. Topics include engineering, IT, and economics. Bookboon also offers a selection of business eBooks – there is a 30-day free trial for business eBooks but afterward, you will be charged monthly.
A wonderful site to get free books for kids is the International Children's Digital Library. There are lots of books for your kids to choose from and many are available in several languages.
Final Thoughts
Reading for many is a favorite hobby or a necessary part of learning. Whatever type of reading you need to do there will be suitable offers in this list.
Take advantage of as many of these offers for free books by mail as you like and build your library!
Recommended: 11+ Incredible Cheapest Ways To Live
FAQs
Is there a catch to getting all these free books?
No, there is no catch! All these free books are legitimate. Some offers may ask for credit card details, but you just need to remember to cancel before the free trial expires to avoid any charges. That's it!
Are these offers available worldwide?
Many of these offers are for the US only. If an offer is available worldwide this will be shown on the website.
Can I read free books on my mobile?
Yes, Apple and Android phones all have free apps that allow you to read books (not for a physical book). If you are downloading books for reading on mobile, this can be done for free! You can also download the Amazon Kindle app for even greater access to free books.
How do I write a good book review?
Here are some tips if you choose to write reviews in exchange for a free book. Remember to be honest and state whether you liked the book or not and your reasons why. Give a brief outline of the book including characters, themes, and the plot. Do make sure not to include any spoilers as you don't want to ruin it for any future readers!
Get Free Books By Mail