Disclosure: This post may contain affiliate links. If you click on a link I may make a small commission at no extra cost to you. You can read the full disclosure here.
Last Updated on October 23, 2022 by Chris Panteli
Awesome Christmas Gifts For Men
Christmas is simply a magical time of year where friends and family come together, overeat and indulge. But sometimes it can be a real pain in the backside thinking of amazing Christmas gift ideas for men. Fear not though, I've got you covered!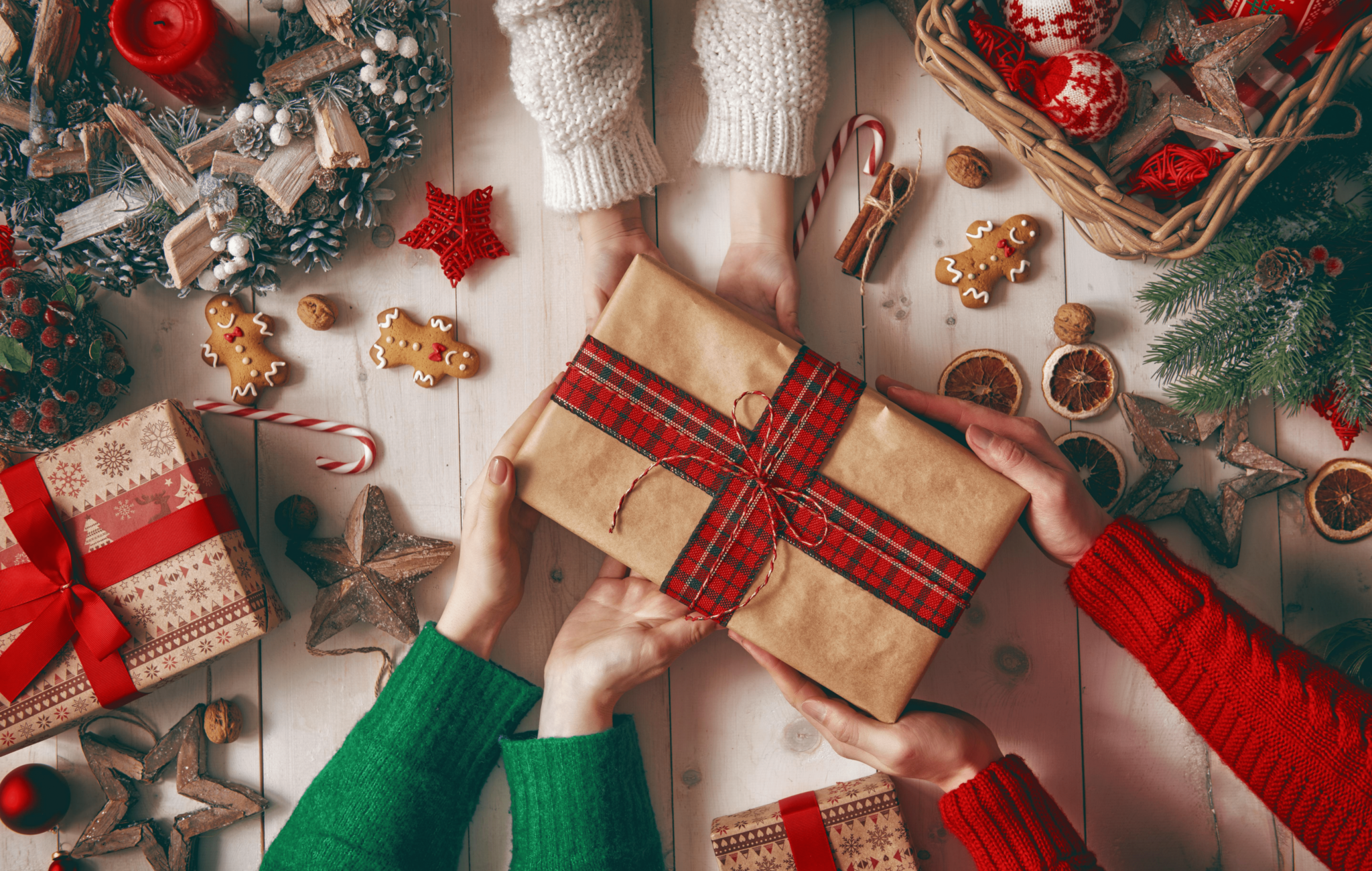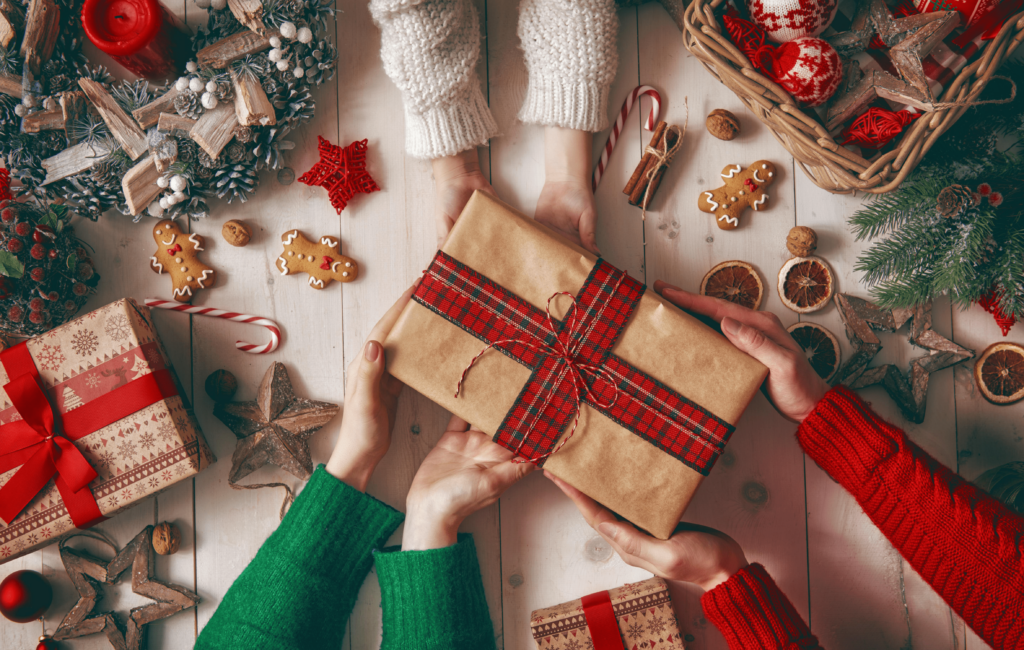 Men's Christmas gift ideas do not grow on Christmas trees, unfortunately. But sometimes all you need is a bit of inspiration from an external source. I have compiled this list of 13 Wonderfully Awesome Christmas Gift Ideas For Men to take the stress out of your gift buying experience.
You could just get one thing off the list that you know they'll love, a combination of a few to form a bundle or the whole damn lot. Either way, whatever you decide to buy will put a big fat smile on their faces. And make for a magical Christmas!
Enjoy!
1. Shady Rays Polarized Sunglasses
Who doesn't love a great pair of sunglasses? Well, to kick things off with an absolute blinder, let's talk about Shady Rays Polarized Sunglasses.
As you may have guessed by now, LifeUpswing is all about those small wins. So you may be wondering how can a pair of sunglasses be a win? And more importantly, why are they an amazing gift for Christmas?
Well, first and foremost the design and quality are absolutely second to none. They are made with a composite frame and polarized lenses that feature 100% UV protection and are shatter resistant. Also, they have some sleek designs that give RayBans a run for their money.
But get this, they actually come with the most amazing warranty I have ever seen – backed up with excellent customer service (Trustpilot – 4.4). Their lifetime warranty means every pair sold (included if you buy from Amazon) is eligible for 'Lost & Broken Replacements.' Yes, you read that correctly. If you break or lose them then you get a replacement free of charge!
Isn't that incredible? But it gets better!
Every time a pair of Shady Rays is purchased they will donate 10 meals to fight hunger in the U.S. through Feeding America.
So how about that to start things off? What an awesome present any guy will love for Christmas. Look great in shades, don't worry if you break or lose them, and help out Feeding America.
2. Electric Beard Trimmer
The Philips Norelco OneBlade Hybrid is the exact beard trimmer I have used for the past few years – and I love it. There are so many different brands to choose from so it can be difficult in knowing which one to purchase. But you can take it from me, this baby is brilliant!
If you or your man likes to wear their stubble in a stylish way and get that fresh free blade look that you get from the barber, then this is trimmer for you. I love the sleek design and the way it handles. It can be troublesome getting to the slightly harder to reach places (like above the lip) but the OneBlade makes the whole process effortless.
Also, I must admit I have become slightly addicted to getting a genuine Turkish open blade beard trim when visiting the barber – and this can get quite costly. But the OneBlade lets me keep the styled design last longer and saves me money.
This is such a great Christmas gift idea for men and something any modern guy needs to own!
3. Fanny Pack
The fanny back was all the rage in the 1980s and experienced a massive resurgence in recent years. I purchased one of these out of necessity for all my diabetic stuff after getting diagnosed Type 1 aged 33! It was just a super handy way to store everything I needed and transport it about.
I must confess I fell in with it and have since brought myself another for running – the iPhone is a little clunky to hold when hammering out a 5k.
This is such a neat Christmas gift idea I had to include it in the list. And if you're worried about not looking cool with your new fashion accessory – there's a great article on HypeandStyle explaining exactly how to wear them!
This is the one I have and it's absolutely great. There are 4 main compartments – the largest of which is big enough to fit an iPad Mini.
There is also a convenient earphone hole which provides easy access to the earphones. So you can listen to music or answer a call without taking the phone out while running. You can wear it on your waist, hip or slant it across your chest or over your shoulder.
4. 1 Gallon Water Bottle
What do you get a boring person for Christmas? Someone who likes a boring drink, namely, water! I'm just kidding, I love water. And this may seem like a boring present, but sometimes the seemingly uninteresting items turn out to be the best ideas for Christmas gifts.
I cannot express enough how much I love my giant water bottle. Admittedly I fill mine up with favoured squash (not always, but most of the time) but it really is so useful. I work an extremely active job, and in the summer months, it makes for thirsty work. So having a massive bottle that can be kept in the fridge and accessed through the day is just great.
Consequently, this sort of present won't break the bank and makes for an excellent stocking filler if that's what you're after.
5. Fitness Tracker
Well, most of us put the fitness regimes on hold over the month of December, but come back raring to go as soon as the New Year rolls in. After eating far too many mince pies and drinking way too many beers, our focus often turns to getting back into, or just into shape!
I know what you're probably thinking, hey can't you just get your smartphone to do all of this? Why do I need a fitness tracker?
Well, you can, but if you're like me then running with your iPhone is cumbersome enough. Let alone having to keep digging it out to track metrics and targets. Well, the Lintelek Fitness Tracker does more than just count your steps. It connects to your smartphone and monitors heart rate, calories and sleep.
The sleek design and comfortable feel mean you can wear the piece all day and record vital statistics without it getting in the way.
Also, if you want to make a polite suggestion that your loved one should be upping their fitness game in the new year, then this gift does it for you!
6. Bread Maker
How many times have you thought out loud what is a good gift for Christmas? Only to be left racking your brain with no clue what to get. Introducing, the humble bread maker.
Ok, so whomever you are considering to get an awesome Christmas gift for may have never expressed an interest in bread making before. But that's ok. Because I can guarantee they will fall in love with their new gadget and fill your home with the wonderful smell of fresh baking bread in no time.
I was lucky enough to be given one of these puppies from my nan, and I have used it pretty much every day since. I guess it helps to like bread, but either way, the joy of making your own is something to behold.
The Oster Bread Maker can bake a 2lb loaf and has 12 bread settings and 3 crust settings for making a variety of bread, dough, and jams. Seriously, guys, this is such a good idea for a Christmas gift!
Get baking!
7. Amazon Echo 3rd Gen
I love listening to music when blogging, tidying the house, or simply just dancing around in my pants because I'm in a good mood. And I really like telling Alexa which songs to play on my awesome Amazon Echo.
You could probably put this into the 'main gift' category as it's a little more expensive than the other suggestions. But if you really want to give something amazing I cannot recommend the Echo highly enough.
It basically does exactly what it says on the tin – great sounding music with Alexa voice control. And in case you have a Spotify account instead of Amazon Music, that's fine, it integrates with both.
The 3rd Gen has new premium speakers powered by Dolby to play 360° audio with crisp vocals and dynamic bass response. It's wicked!
8. Safe
It might not be the sexiest gift and it's probably too big to make a stocking stuffer, but owning a decent safe is always a good idea. And if your bloke likes to keep a bit of cash lying around, which again is a good idea for a portion of your emergency fund, then this gift is perfect.
This is the safe I use for my business and it has served me extremely well. It has an electronic lock and 2 emergency override keys (in case you forget the code). It also has four bolts included so you can mount the safe to the wall, floor, or shelf (which is exactly what I did for extra security).
If you want to spice this cool Christmas gift for him up then you could also put a little bit of money inside. Depends if he's been a good boy or not!
9. The Great Courses Plus
This is a really cool guy Christmas gift and could be considered 'the gift that keeps on giving'. For those that like to learn, a subscription to The Great Courses Plus is a must-have.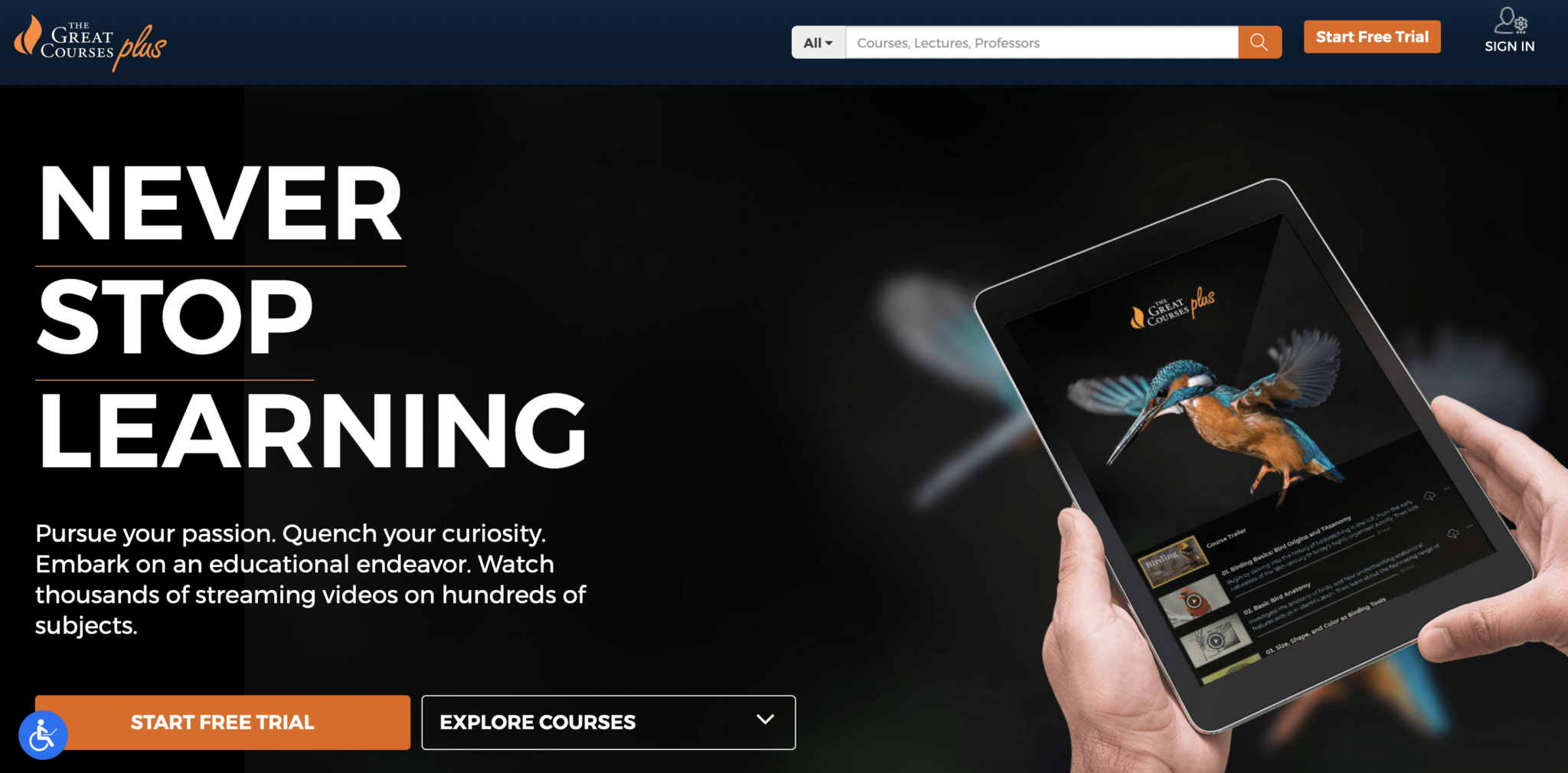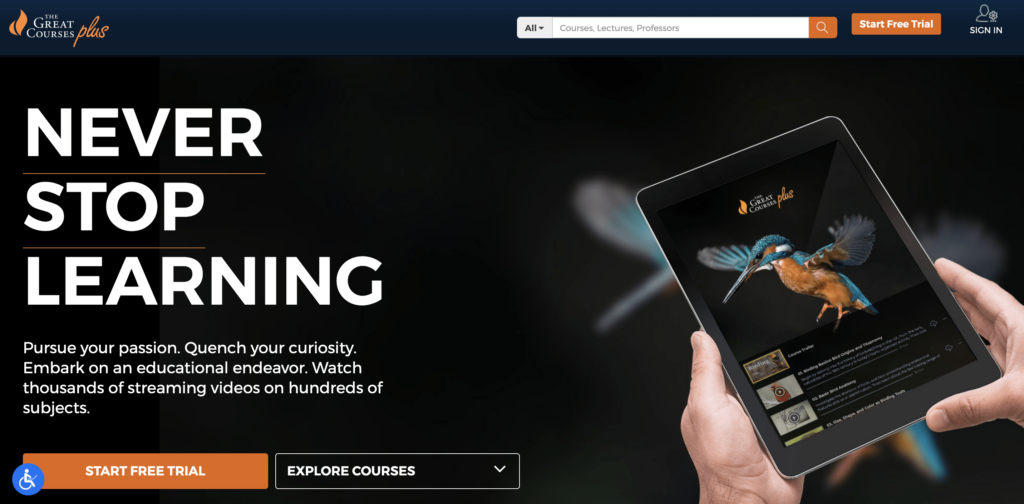 The Great Courses Plus is absolutely amazing and they have courses on such a wide variety of subjects. From economics and finance to wine tasting, you can learn about practically anything. The content is delivered on video via the online platform and the quality of the educational courses is fantastic.
You also have the option to download the app and can stream on multiple platforms including Amazon Fire TV, Roku, Apple TV and Chromecast.
There is a 14-day free trial which would be a great gift in of itself, and after that, a subscription payment plan is required. It is best to go for the year-long plan for the most value.
10. iPhone Casekoo Military Grade Case
If you know someone who is a 'phone dropper' then the Casekoo military-grade case is a great tactical Christmas gift. You can save $100's by making sure their expensive iPhone is protected – and it looks great as well.
Coming up with ideas for men's Christmas gifts can be a real pain-point for many, but if they own an iPhone then this a great option.
The shatterproof screen protector is made of Schott glass from Germany and can handle whatever you throw at it. There is also another amazing feature about this case, and that's the bubble-free and foolproof installation.
11. Backpack With USB Charging Port
Sometimes you just need a backpack. It might be for an overnight stay or a trip to the mothers-in-law, but having an easy way to transport all your stuff is essential. And for men, a handbag simply won't do.
This is the exact backpack I've got and the USB charging port is what won me over. The design and quality are great and I couldn't live without it.
This baby fits a 15.6-inch laptop and a small anti-theft pocket to keep your passport, wallet, phone and other valuable items safe and handy.
I think this is a really cool Christmas gift for guys because, at some point or another, everyone needs a bag. And having a fully equipped USB charging port is what makes the gift extra special.
12. Medical Band
Unique Christmas gifts for men are fairly hard to come by, and when jewellery is not usually an option it can leave you scratching your head.
But if the man you're buying for has any medical conditions or charitable causes they believe in, then a wrist band can be a good little stocking filler.
I got diagnosed with Type 1 diabetes at the age of 32 – which was pretty annoying and a bit scary. I'm handling the whole situation a lot better now and proudly ware my Type 1 diabetic band. It looks great and lets people around me know if anything troublesome should occur.
You can get these bands for all sorts of conditions, events, charities and beliefs. Christmas is a great time to buy stuff for people they wouldn't normally get themselves. I love mine, and so will the guy you buy for!
13. RFID Card Blocker Wallet
It might be the classic Christmas gift for men – the new wallet. But why not spice things up and get him a wallet with a special twist?
This wallet is equipped with advanced RFID Secure Technology. It's made with a unique metal composite, engineered to block 13.56 MHz or higher RFID signals and protect the valuable information stored on RFID chips from unauthorized scans.
Keep your mans money secure with this invaluable piece of stylish technology. After all, you want them to have enough money to buy you some presents as well!
Amazon Free Delivery
As you may have noticed, most of this 'Christmas gifts for him' list is almost exclusively comprised of things you can buy off Amazon. I mentioned in an early post about how to have a frugal Christmas that using the free Prime trial is a great way to save money.
You can sign-up for just enough time to buy all the presents and gifts you need. The Amazon Prime trial includes FREE Two-Day Shipping and. I always recommend keeping the Prime service after Christmas because the benefits far outweigh the yearly cost – but if you want it for free – you have that option.
Sign-up for the 30 – Day FREE Amazon Prime Trial Now
And have an amazing Christmas with your Wonderfully Awesome Christmas Gift Ideas For Men.
Awesome Christmas Gifts For Men