Disclosure: This post may contain affiliate links. If you click on a link I may make a small commission at no extra cost to you. You can read the full disclosure here.
Last Updated on October 23, 2022 by Chris Panteli
Save Money With Honey Extension
Don't you hate having to pay full price for great things you find online? One option is to spend hours upon hours searching the deepest darkest corners of the internet for discounts and coupons. Or, you could save money with Honey.
There's nothing worst than trying a coupon code you've found on some spammy website, only to find it has expired or doesn't work.
Honey solves this problem and does all the heavy lifting for you. It is a great way to save money form your favourite shops and online marketplaces. So if you like more money in your pocket and an easy way to save, consider using the Honey browser extension.
Let's explore some of the features and reasons why this is such a popular tool for the savvy shopper and why you should consider using it.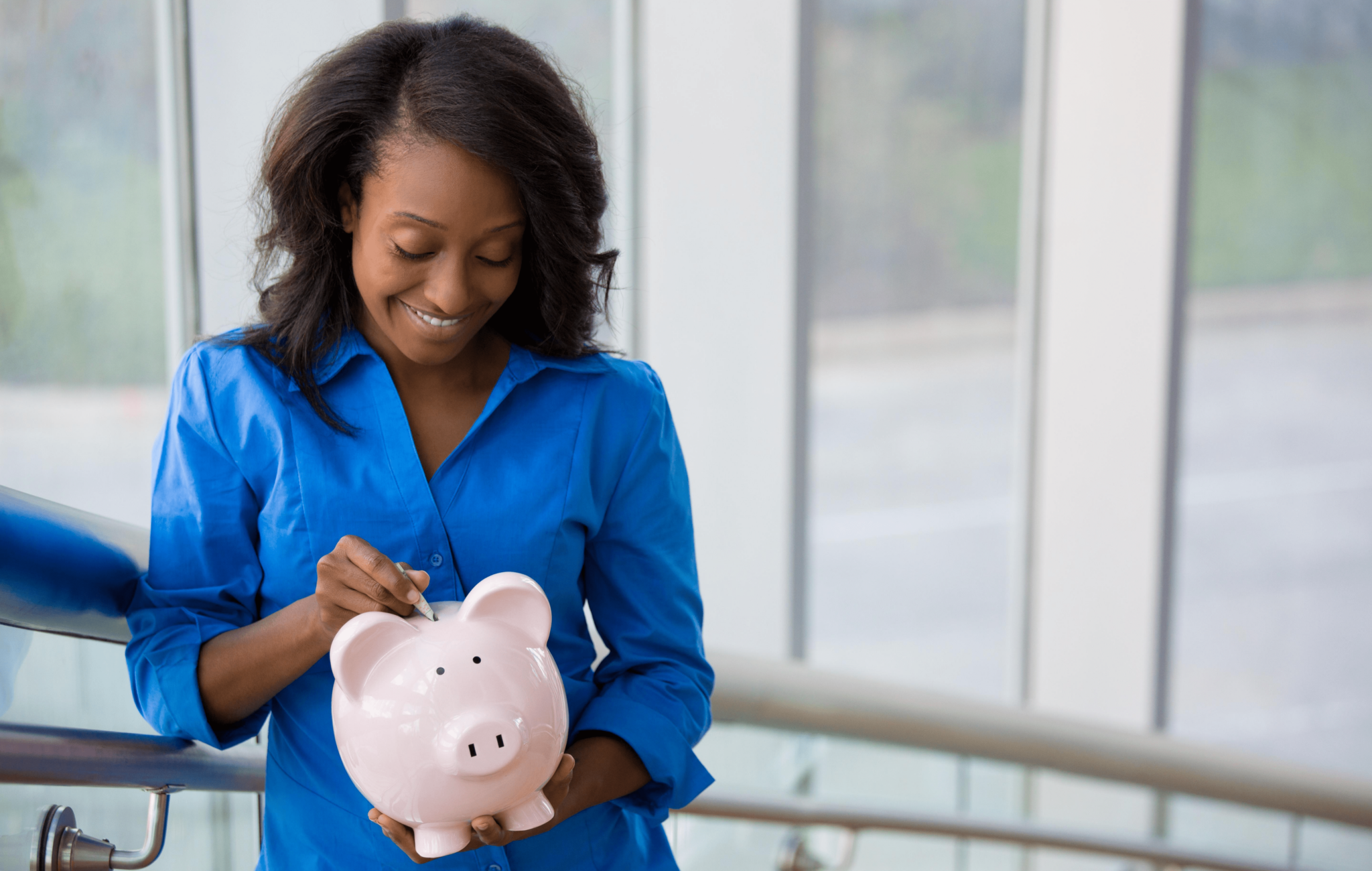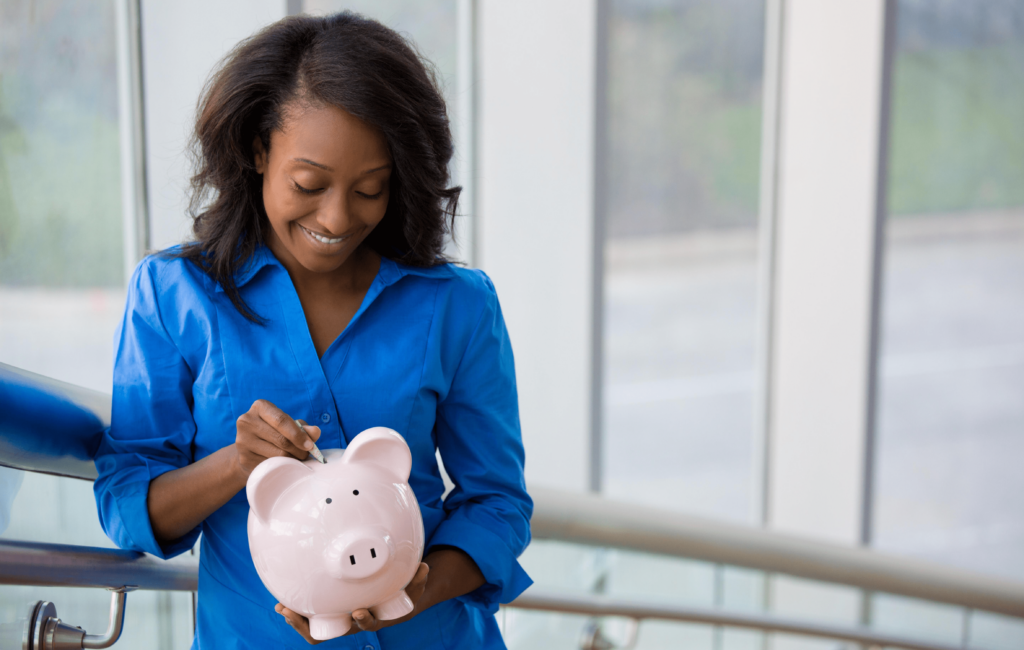 What Is Honey
Saving money is a great feeling and super beneficial to your overall financial wellbeing. My dad is a coupon collecting, discount code hunting and voucher searching machine. He will go out of his way to collect competition numbers from the national newspapers for weeks and months on end – just for the chance to win a small prize!
Sure, the payoff isn't huge, but he loves to get something for nothing, or next to nothing at the very least. This is a great way to be and much kudos to him, but you know what, he has the time!
Being semi-retired and obsessed with deals, steals and everything in between, he has this type of money-saving down to a fine art. And he is one of the best.
But for the rest of us mere mortals, we need a way to save extra cash that's super fast and really easy.
Enter, Honey!
Honey has many features, but to reduce it to its simplest form it's a coupon finding brain for your internet browser!
Honey is a free browser extension that automatically finds the best deals and coupon/voucher codes for you whilst you shop. It partners with thousands of retailers and automatically applies discounts to your cart. You can save money instantly and Honey does it all for you!
Finally, Be Your Own Boss
Take the FREE workshop from Bookkeepers.com and find out exactly how you can start your very own Digital Bookkeeping Business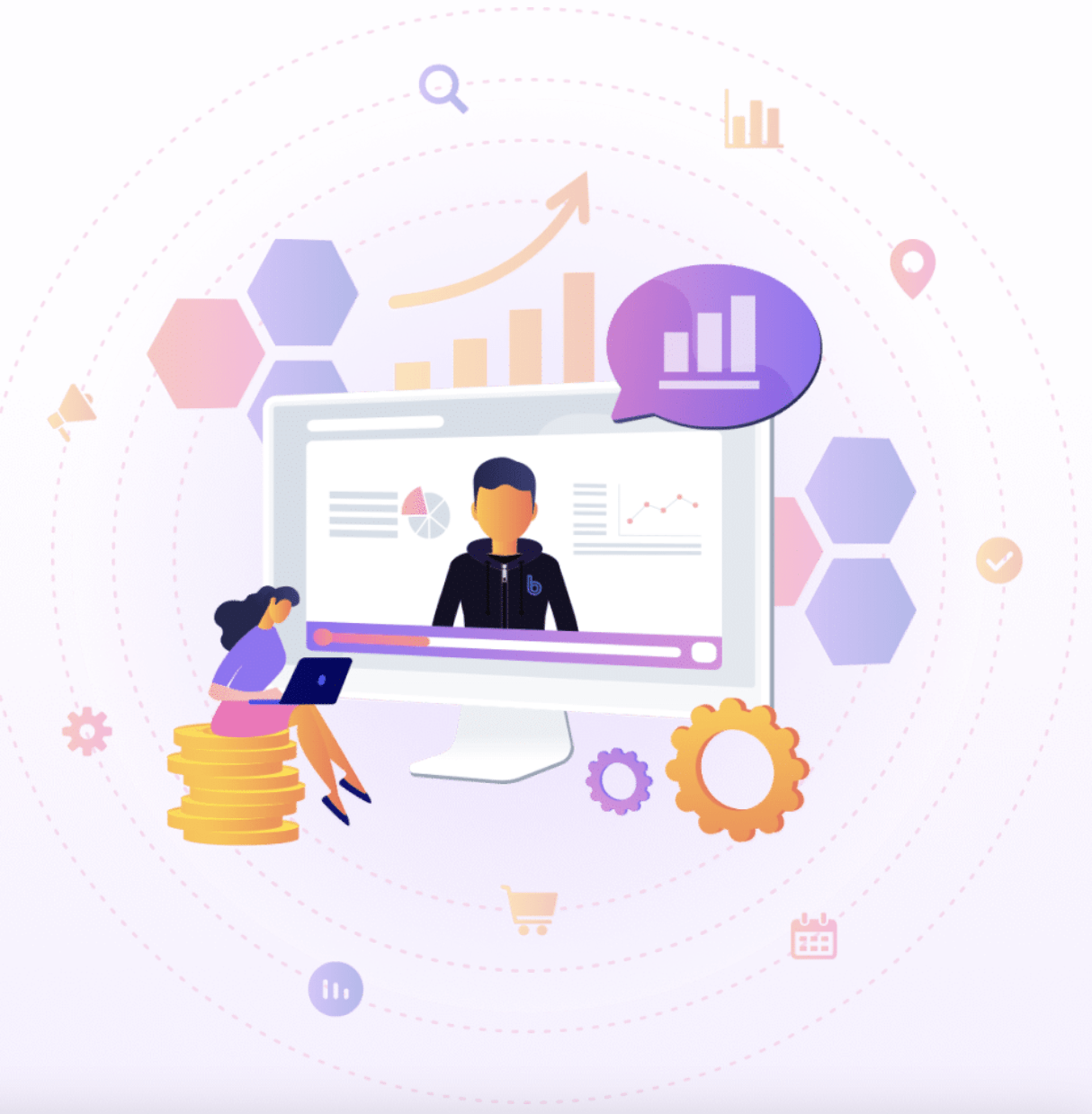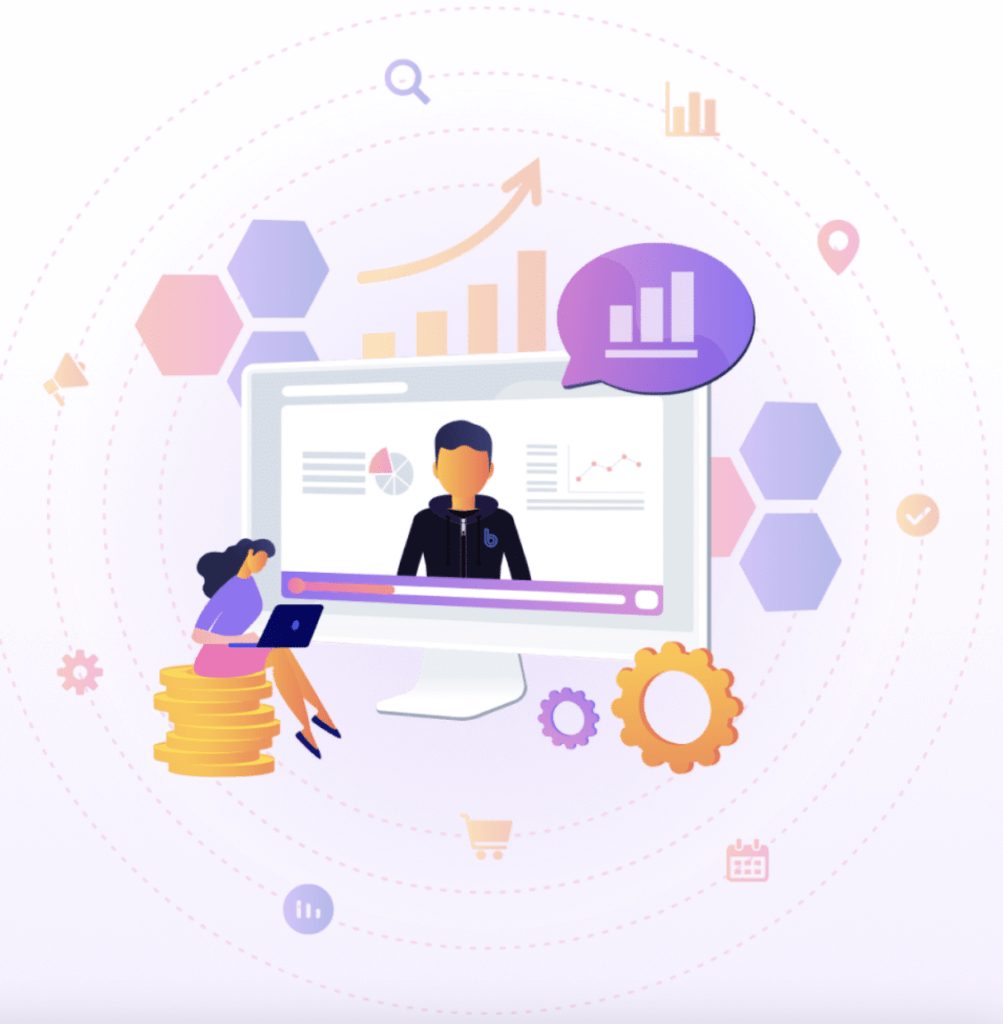 How Does Honey Work
So you want to save money with Honey but not entirely sure how it works. Well, fear not! Honey is easy to use and once installed, you don't need to worry about anything other than watching prices drop!
Step 1:
Install the browser extension on your chosen browser (Chrome, Safari, Firefox, Opera or Edge). Step-by-step instructions below (if you've ever added a browser extension before then you will be fine).
Step 2:
Shop as you normally would at your favorite online places. Select your desired items and add them to your shopping cart. Then make your way to the checkout when you are ready to pay.
Step 3:
Before paying, click the Honey icon in the browser extension menu, and press Apply Coupons. If Honey thinks there won't be a match you can force the check by pressing Try Anyway.
Step 4:
Honey will then perform its magic and search a database of thousands of coupon codes and discounts. If a match is found it will automatically add the discount to your cart and inform you of the savings made.
Step 5:
Double-check the discount is correctly applied and that the new price has updated. Then simply press buy and be joyful in the fact you just saved money. Well done you!
How To Install Honey Browser Extension
Installing Honey is a painless procedure and once completed makes your online shopping experience that much sweeter! The great thing about Honey is it completely eliminates the need to hunt for your own discount codes. The browser extension makes light work of this task and has a great success rate in finding working discounts.
If your anything like me, the excitement of buying something new makes me forget to look for discount codes. Even though I know how important it is for saving money. Remember, paying full price for things is a mug's game. There is usually some form of discount available, especially if you shop at popular and well-established stores with a credible online presence.
So if you're using your desktop browser, Honey will ensure you never forget to save money on your purchases. To install on Chrome (similar procedure for all other browsers):
Step 1:
Navigate your way to joinhoney.com and select the button Add to Chrome.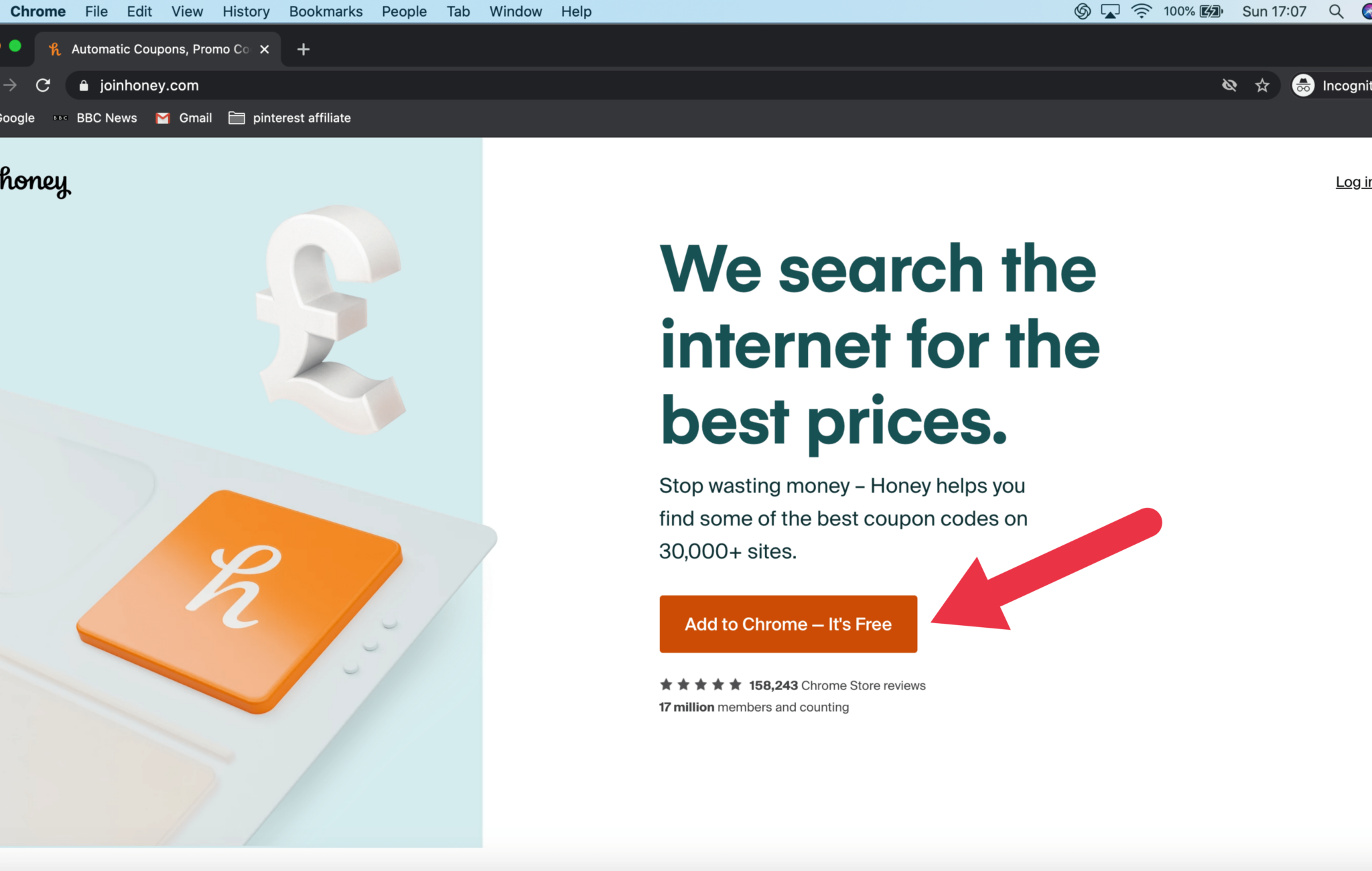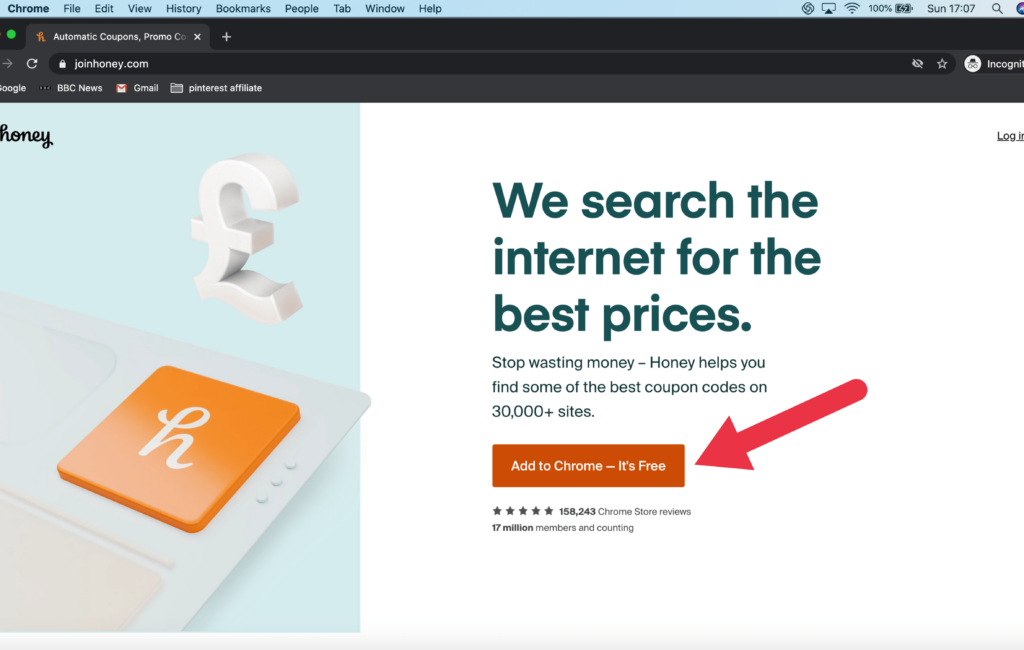 Step 2:
Select the Add to Chrome blue button.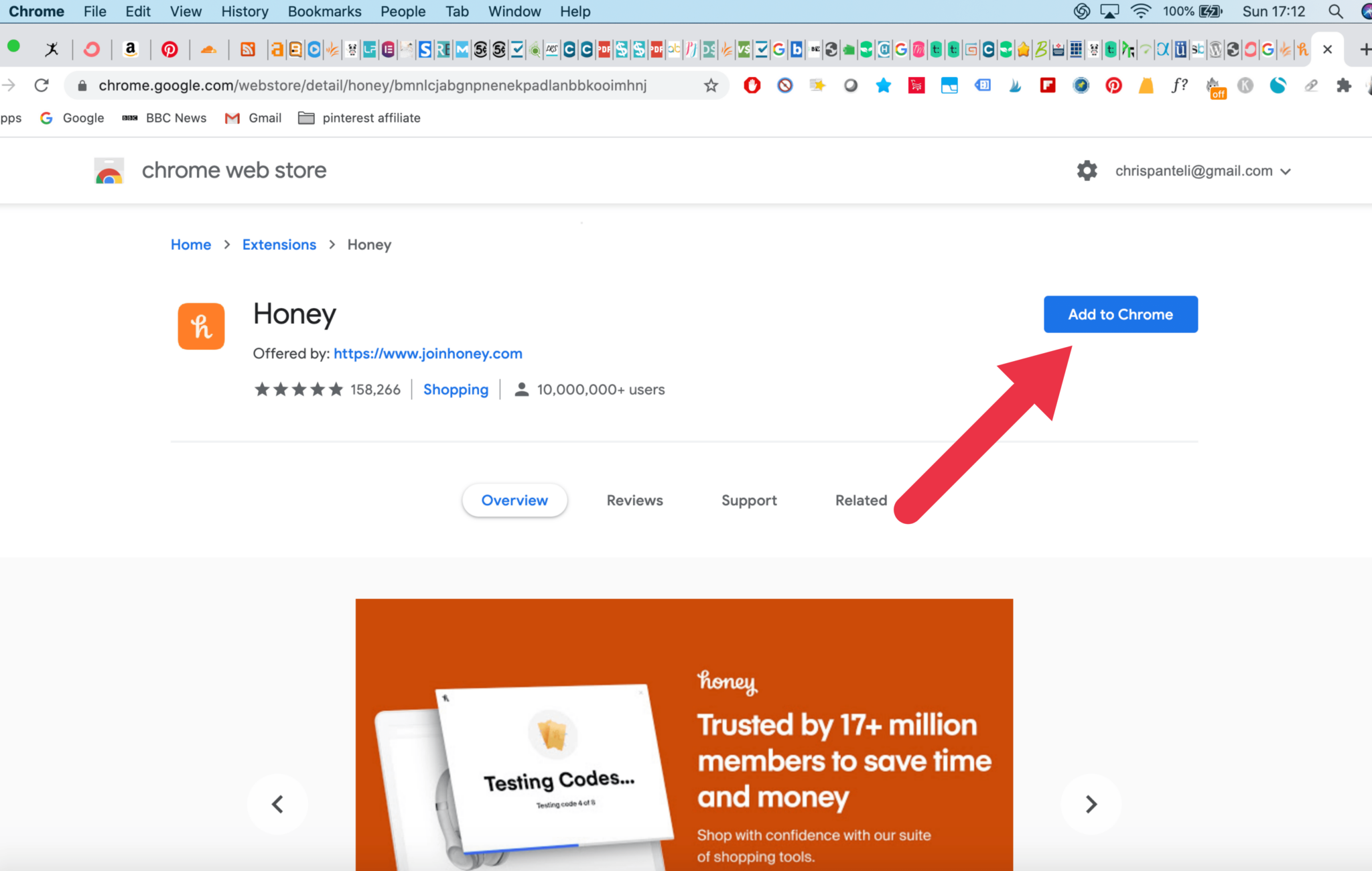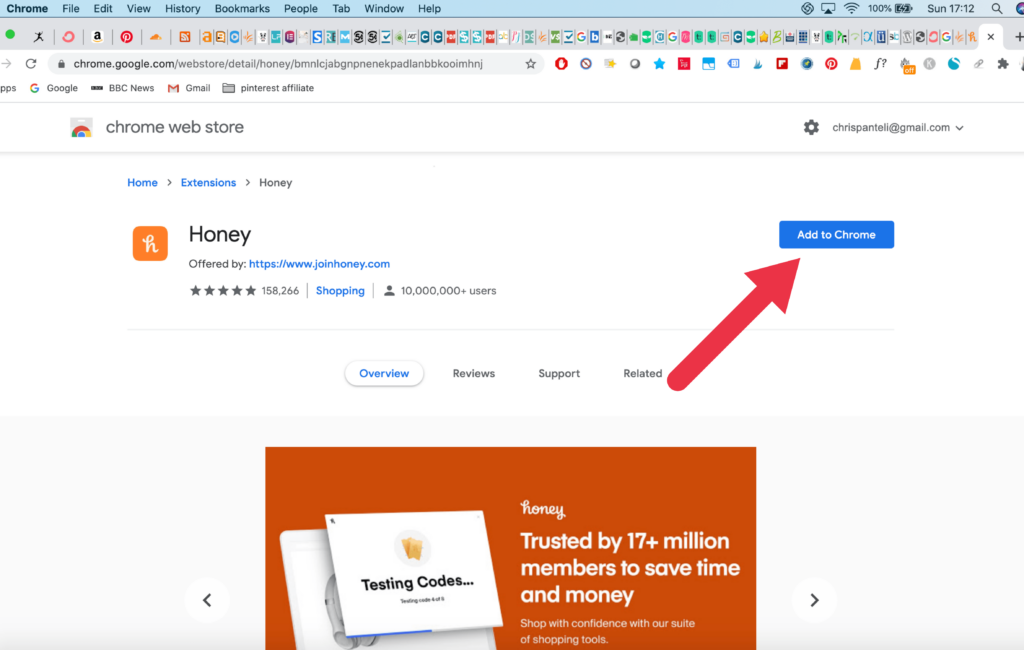 Step 3:
Next, a small disclaimer will alert you to the new extension data capabilities. If your asking the question is Honey safe to install? The answer is yes, absolutely it is. Check out the Trustpilot rating (currently 4.6). Select Add extension.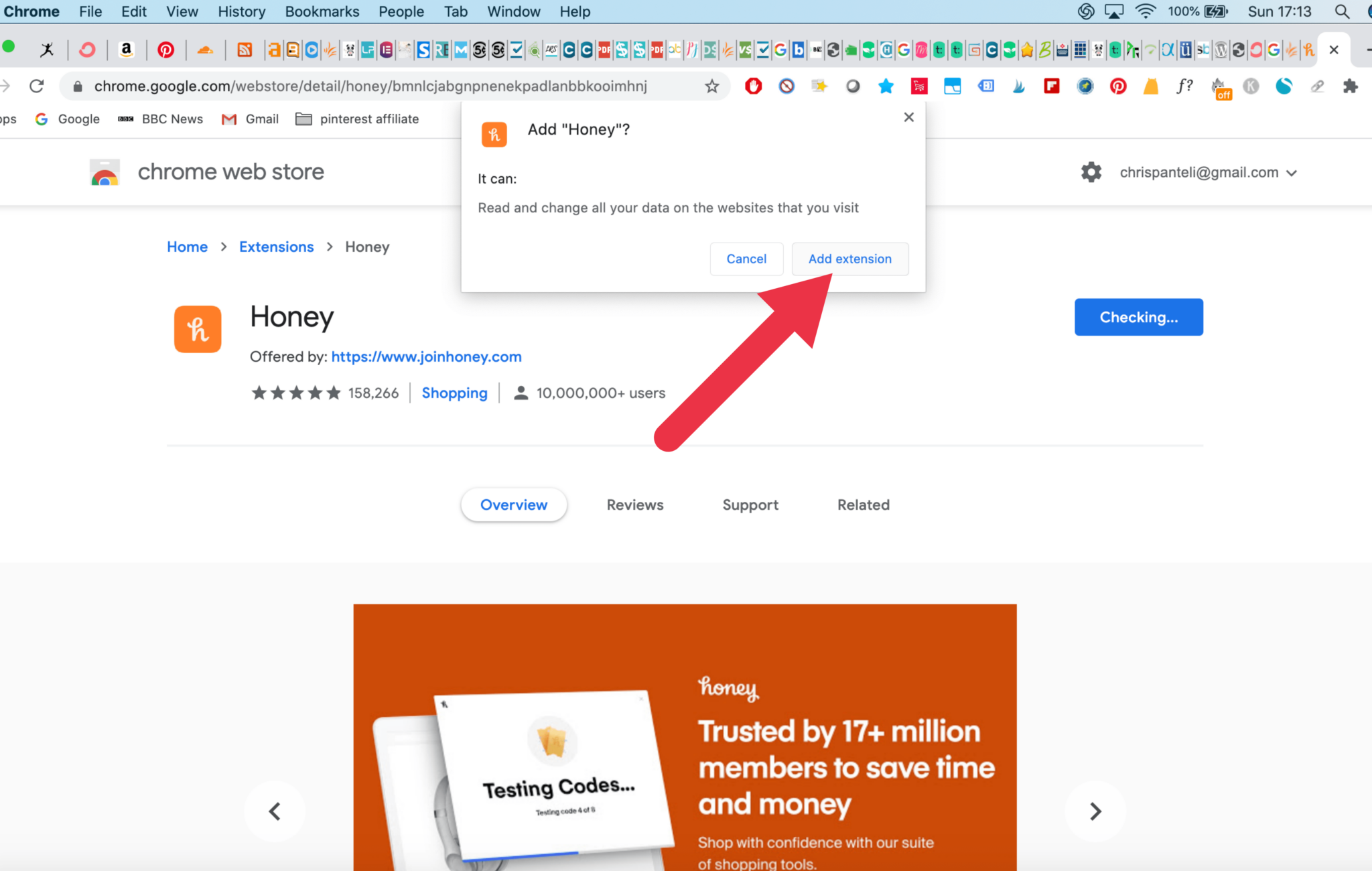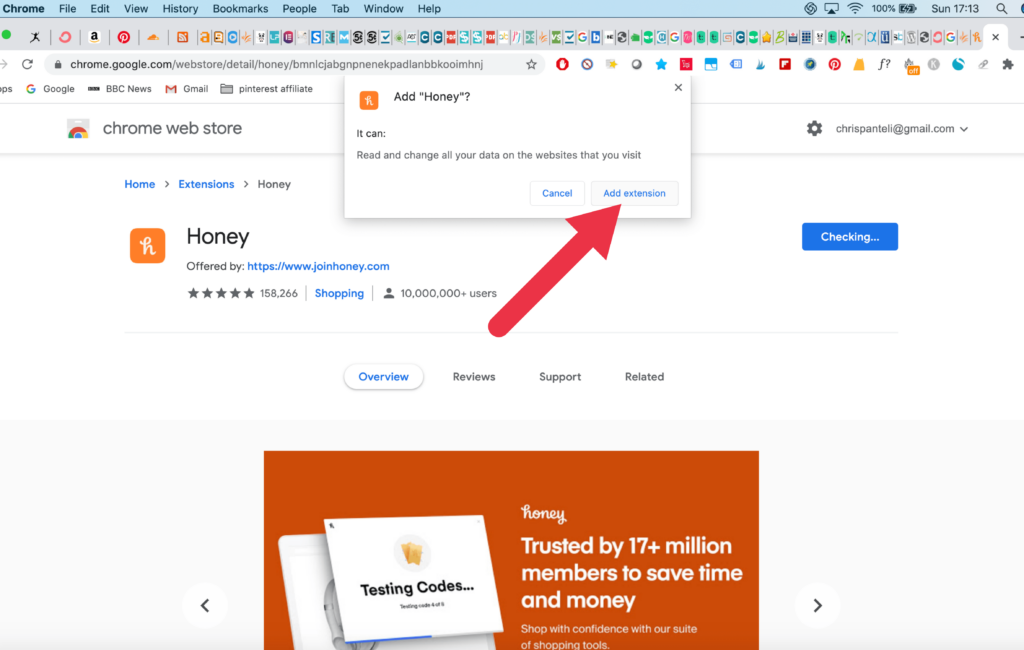 Step 4:
Congratulations, the new extension is now added, and all that's left to do is sign up for an account. You have the one-click options such as Google and Facebook or you can simply enter your email.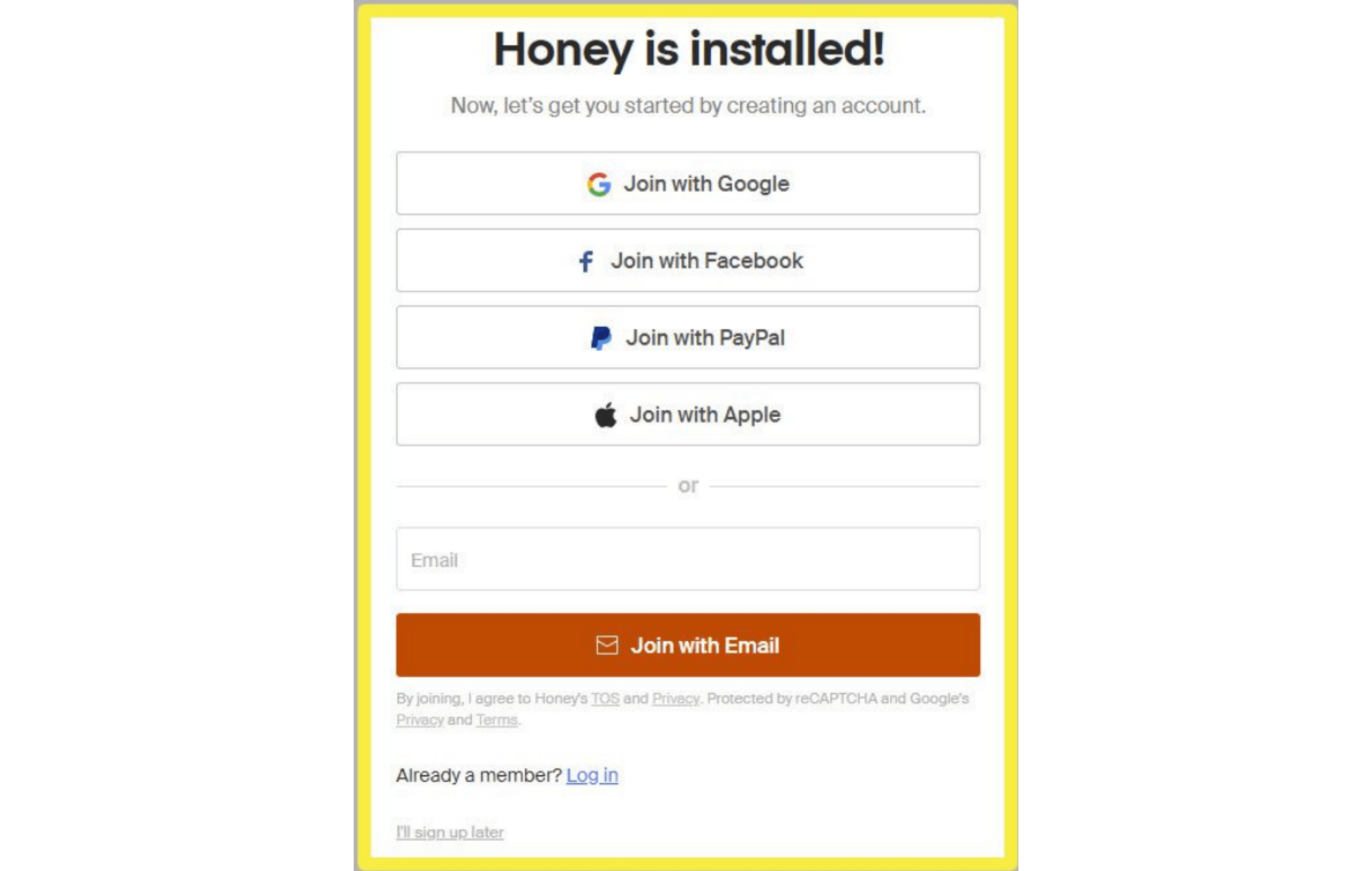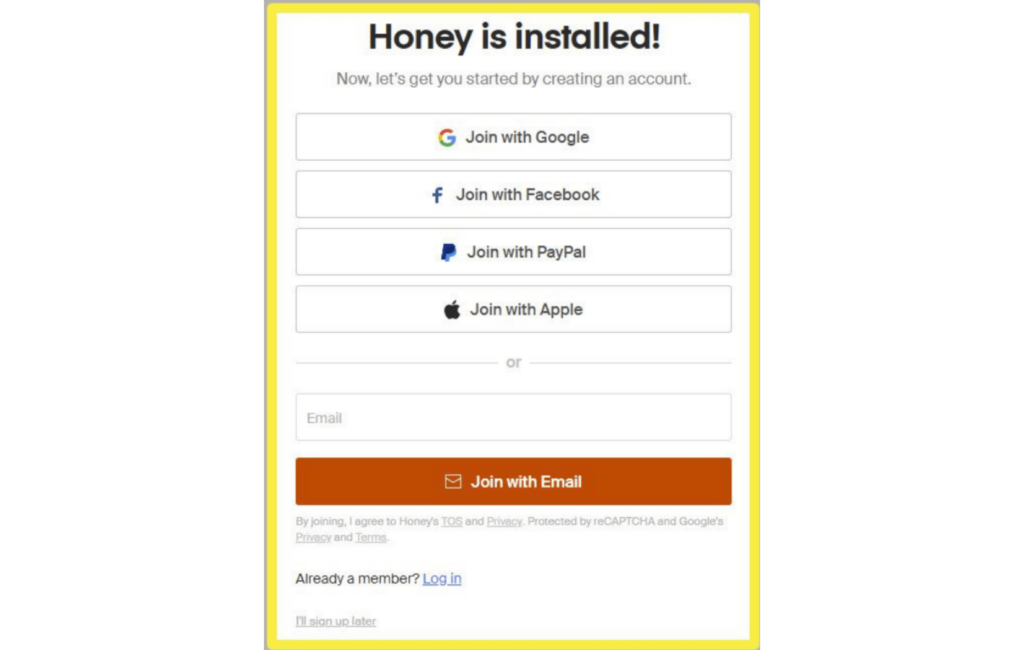 Step 5:
In the menu for extensions ensure that Honey is switched on by selecting the blue toggle button. This should be done automatically, but in case it isn't, make sure to toggle it. You don't want to miss out on all those discounts.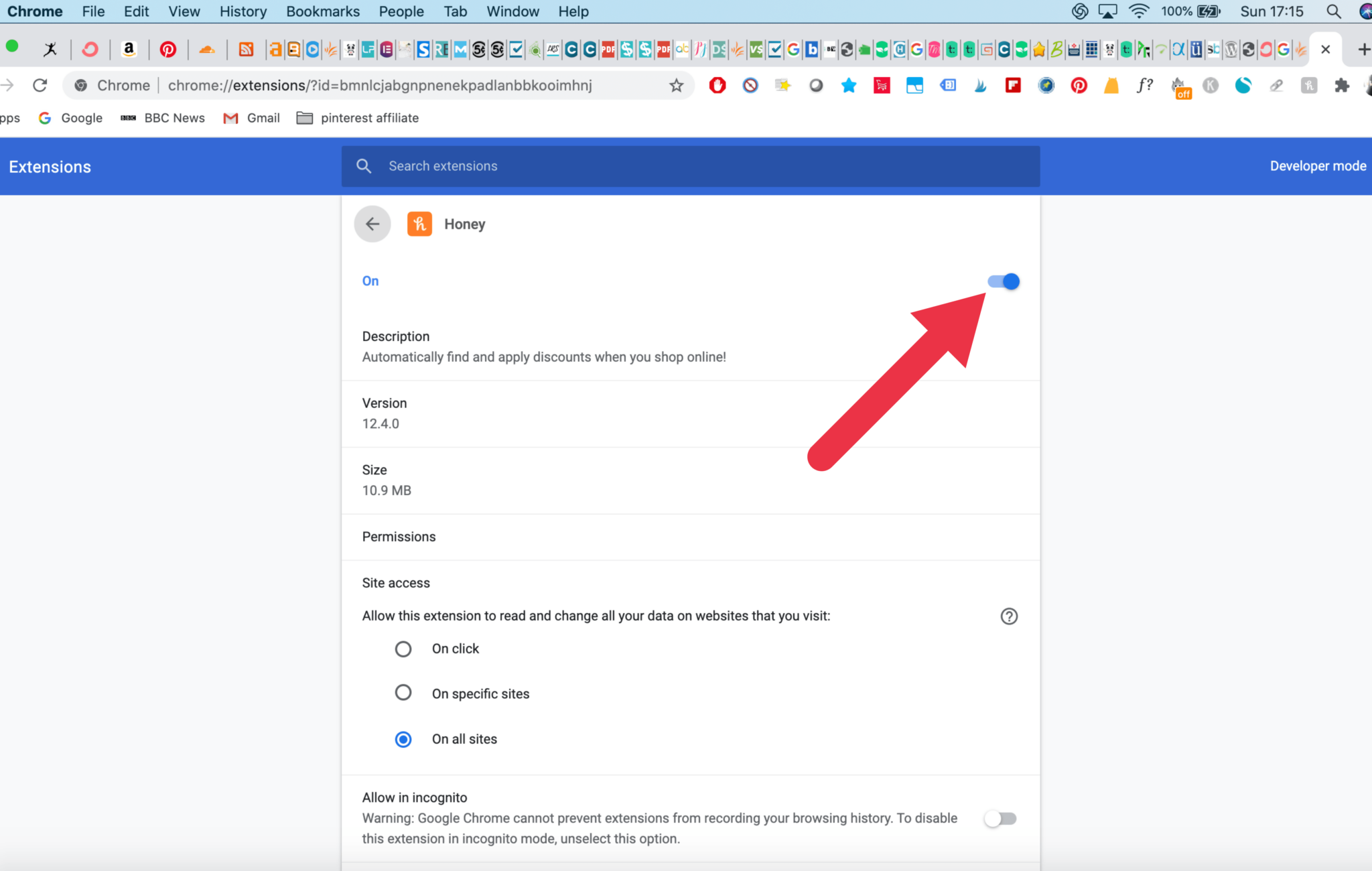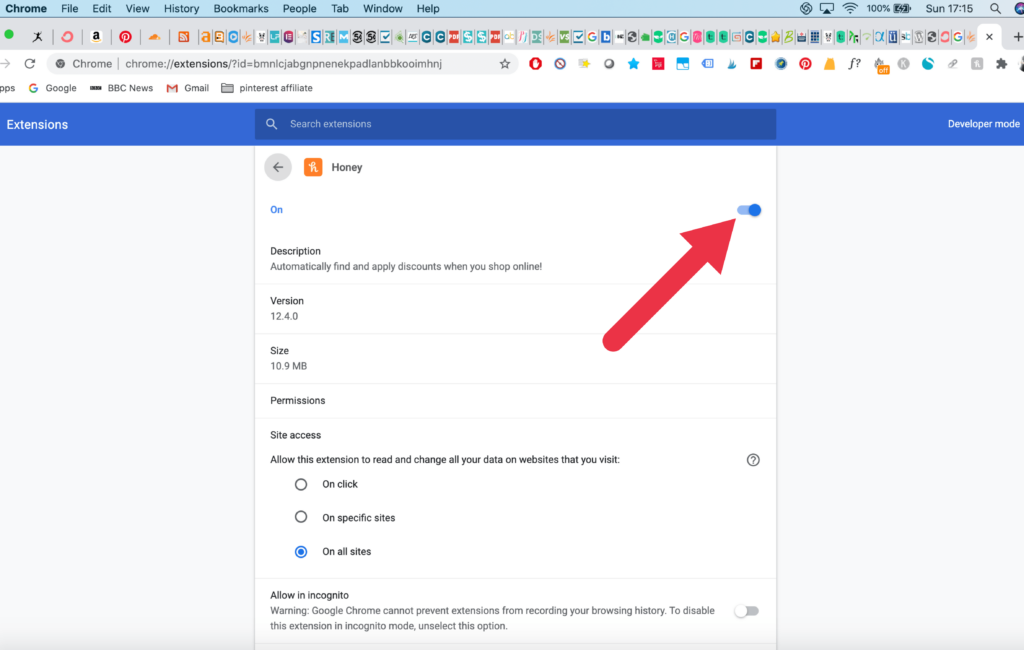 Step 6:
Finally, I like to have the Honey extension pinned to my dock, and this is simple to do. Navigate to the extensions drop-down menu and press the blue pin button.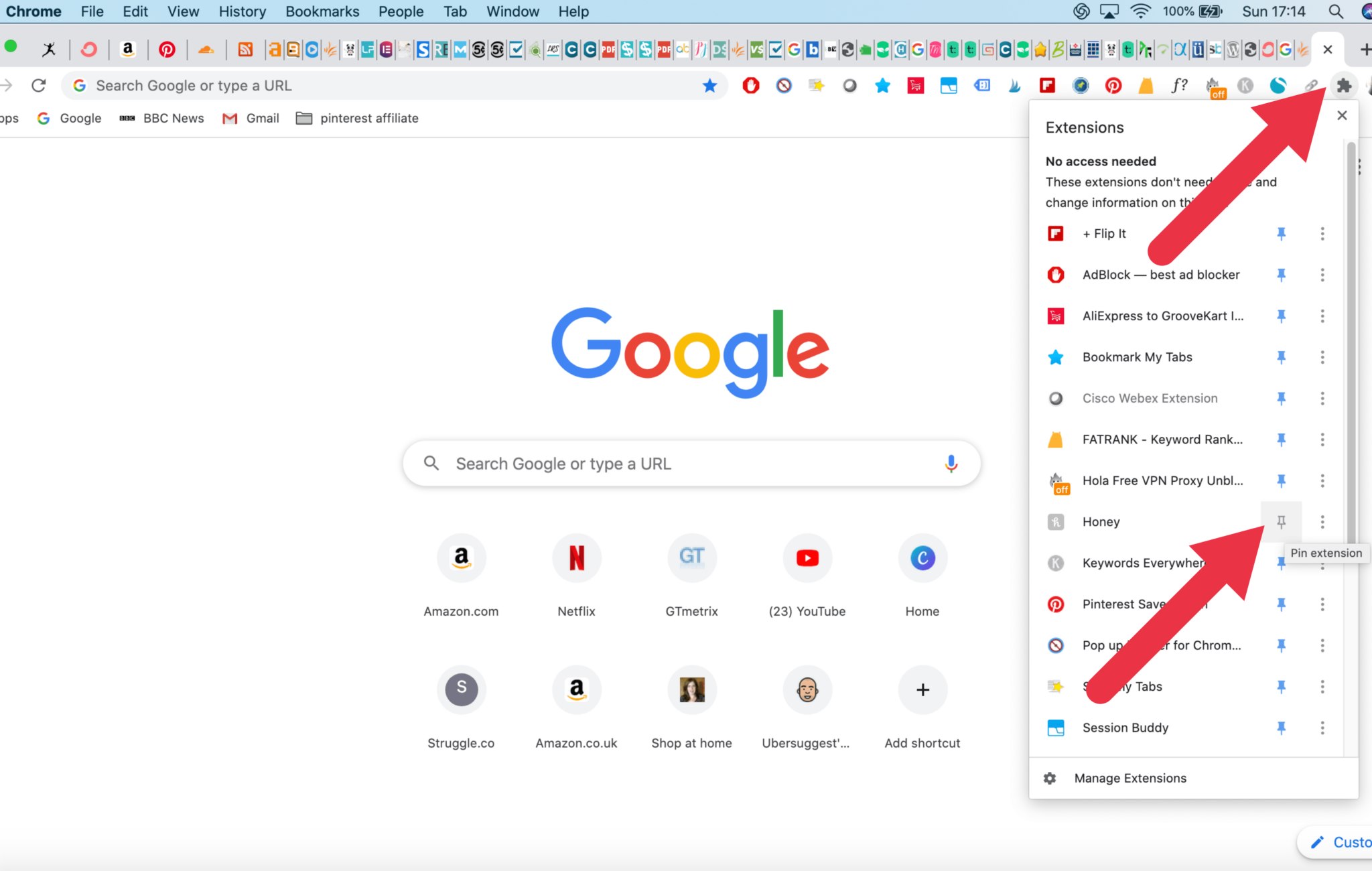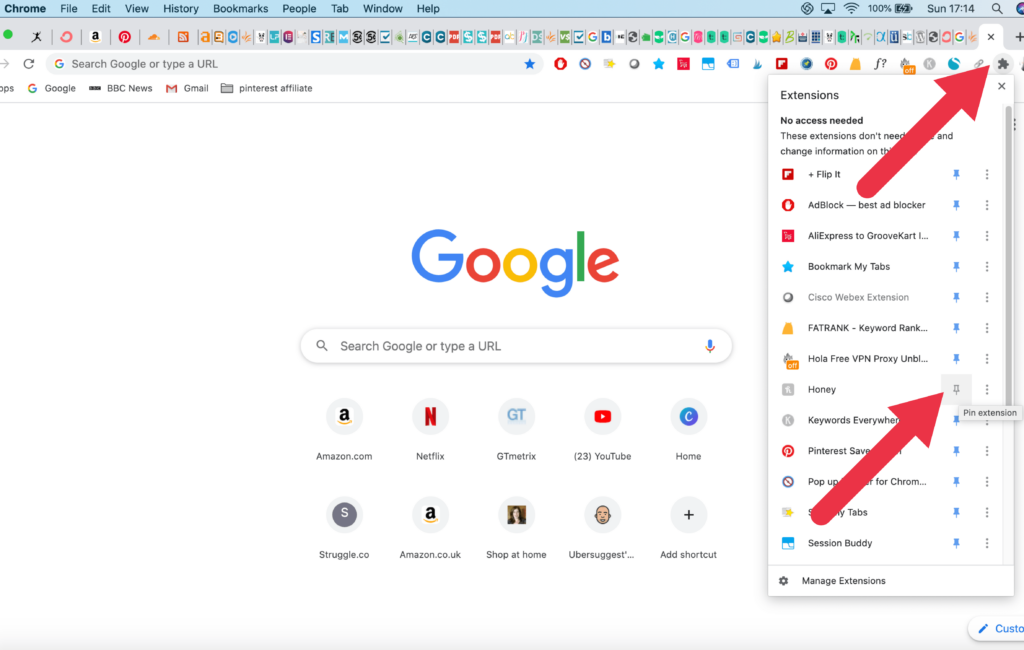 There you have it, Honey is now installed onto your browser and will automatically find available discounts every time you shop. You just became a professional money-saver. You could start adding to your emergency fund or start planning that next holiday with all the money you're going to save.
Honey Features
Honey has some great features to further enhance your online shopping experience and save you money. You don't need to utilise all of these, but if you really want to get the most out of your new 'best friend' then its worth taking a look.
Honey Gold
If you're going to buy something, why not get rewarded as well? That is exactly what Honey Gold is – a rewards program that lets your earn points to exchange for gift cards.
Although not every online purchase will be eligible for Honey Gold, the ones that are will let you activate the program by clicking a button. The percentage of the purchase price you are awarded in Gold is the luck of the draw but usually varies between 1-5%.
Once you have made your purchase and activated the Gold reward, the balance will show in your account as pending. Usually, after a period of about 60 days (on average) while the merchant confirms your purchase the Gold bonus will be confirmed.
Once you accumulate 1000 Gold points you can exchange for a $10 gift card at the following stores: 1-800 Flowers, Amazon, eBay, Groupon, Macy's, Nordstrom, Sephora, Target, Walmart, Nike, Lowe's, Google Play, App Store & iTunes, Athleta, Banana Republic, Old Navy, GAP, and The Home Depot.
Just don't spend money online for the sole purpose of amassing Gold points. Remember, this is a bonus for the shopping you were already planning on. It's easy to get caught up in the rush, after all, who doesn't love Gold?
Droplist
One of my biggest pet peeves is realising that the price of something I just purchased suddenly drops. It is so annoying to realise that if I had just waited a few days I could have saved myself some cash. I hate to have regrets, but this is something that always stays with me and winds me up!
That is why the Droplist feature from Honey is such a Godsend. As you've probably guessed the feature prevents this from ever happening to you again. But you need to be smart when you shop to get the most out of this unique feature.
Droplist lets you select certain items (from participating retailers) and set a price. When your watched item falls below your desired price you are alerted by Honey. This is genius and can save you boatloads of money.
This is where smart shopping comes into its own. You can't impulse buy or it will negate the power of the feature. Decide upon the item you wish to purchase and then do your research into price movements.
Once you have selected a price that you will be happy to pay, Honey will then take care of the rest. One piece of advice though is to set a realistic target price. There is no point choosing the latest MacBook Pro and setting a price of $100 – you're going to be waiting a long time.
Friend Referral
It's good to have friends hey!
It's even better to have friends that you can share amazing new ways to shop with. And then have those friend sign up and be able to save when they shop as well.
Honey has an awesome friends and family referral scheme where you can both get $10 worth of Honey Gold – redeemable for gift cards. Once your friend signs up via your shareable link and earns Honey Gold on their first purchase you will be both be eligible.
Amazon Best Price Detection
This is another neat little feature for frequenters of Amazon.com. Although Amazon rarely offers full site discount codes, Honey can still help you save money when shopping on the platform.
The Best Price Detection feature will scan multiple buyers selling the exact same item in the marketplace, and highlight the best price for you. Honey will only compare competing offers for the exact product you're viewing.
It will also take into account Prime shipping benefits when comparing prices. I love this feature and have managed to save a fair bit of money when multiple sellers are offering the same item.
How Much Can You Save
Honey has honestly been my secret weapon when saving money online shopping. It is so easy to set-up and runs seamlessly in the background. Only when you come to make your purchase do you need to take any additional steps. And this again is simple to do.
It is hard to give a definitive answer to the question 'How much can you save with Honey?' because there are a number of impactful factors to consider.
How much online shopping do you actually do?
What is the discount amount being offered by the retailer?
What is the average purchase size you are making?
Consequently, the amount you can save will really depend on how much you are buying, at what price and the size of the discounts Honey finds and applies. But the fact of the matter is, you will save money with Honey – that is what it's designed to do, and it does it perfectly!
I can give you a great recent example from my personal online shopping escapades to highlight the power of the Honey extension.
As a small business owner, I often need to reorder loyalty cards from Vista Print for my fast food store. This is an expense that I can justify by the increased sales it generates – but I hate spending it.
I went to make my normal regular purchase and was delighted to see Honey jump into action and offer me a discount code to apply at checkout. The savings I made was incredible: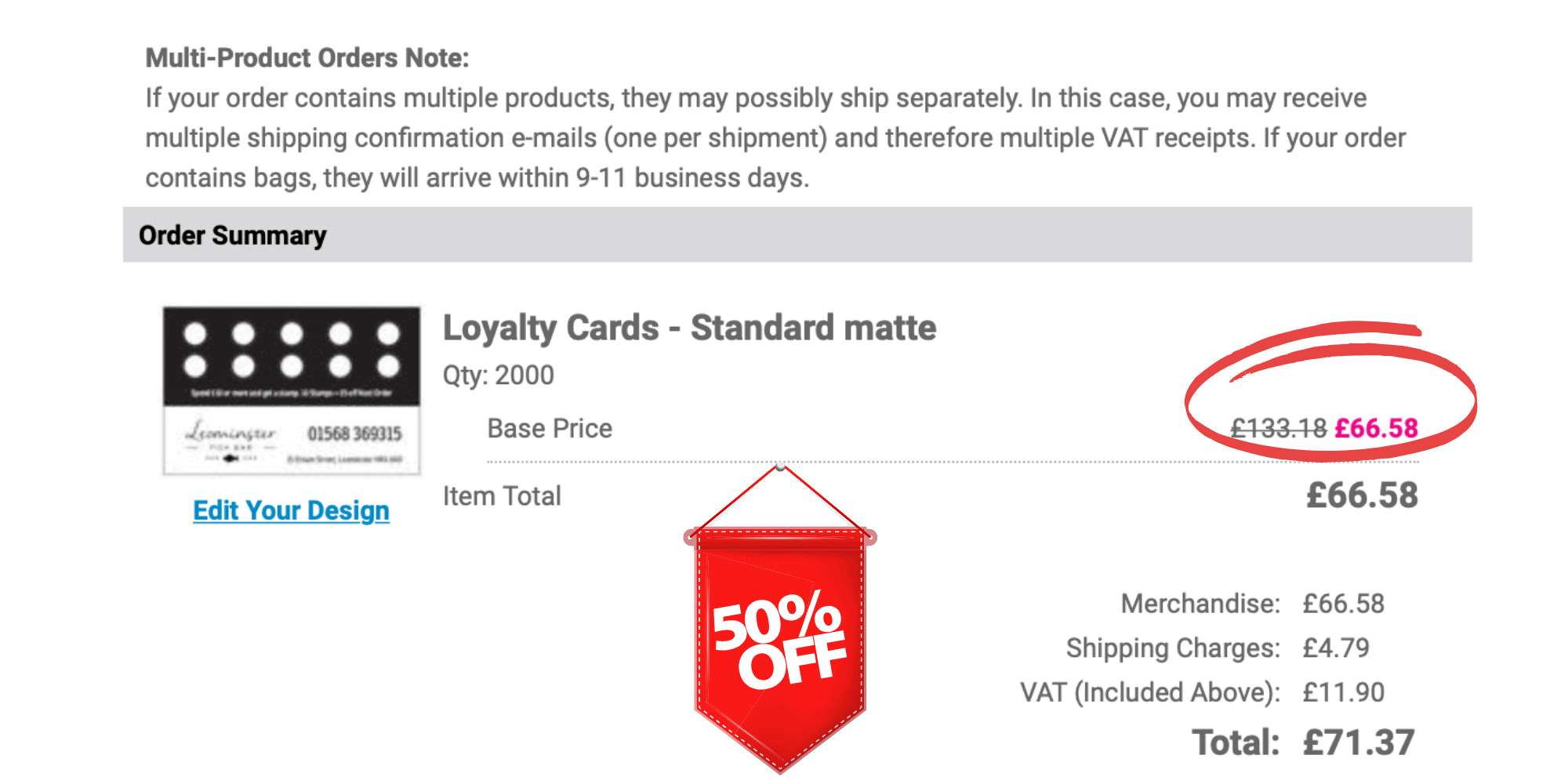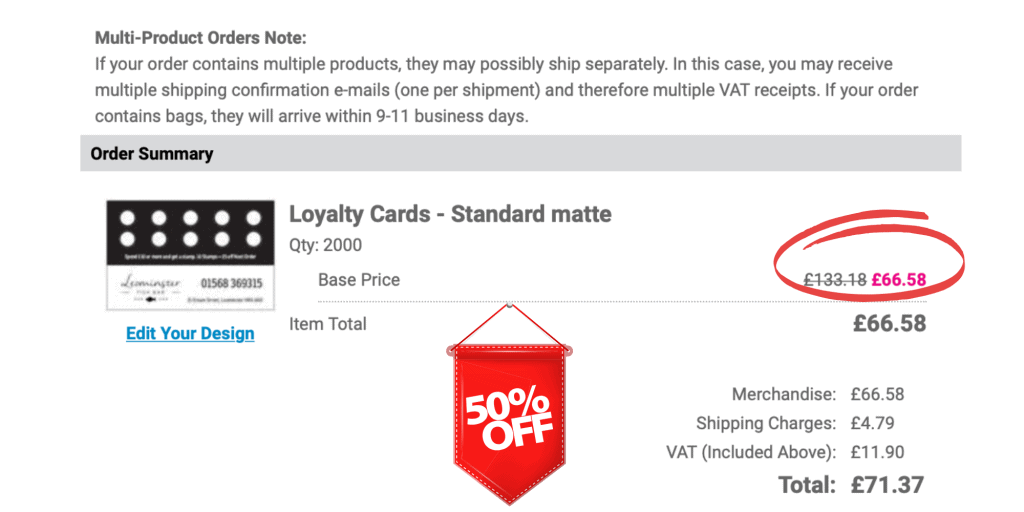 This is why I love using Honey. It saves me loads of time hunting for my own discount codes and saved me 50%. That is great for my business and my bottom line!
Is Honey Safe
The Honey browser extension doesn't collect any information from your search engine history, emails, or websites that are not a retail site. It never collects credit card numbers, billing addresses, or any other billing information.
At the time of writing Honey as a Trustpilot rating of 4.6, many glowing reviews and is widely recognised within the community as a trustworthy company. So you have nothing to worry about.
How Does Honey Make Money
Honey' a free to use service and makes its money by earning a referral commission from its merchant partners. So, whenever Honey finds you a coupon code, that company will pay a small fee to Honey for referring you as a customer that makes a purchase.
Unlike cashback (which is something you can definitely use in conjunction with Honey to maximize your savings) you are not receiving any of this commission back in the form of a cash payout. Although, Honey does pay some of the earnings in the form of Honey Gold – which can be exchanged for gift cards.
This is how Honey is able to sustain its free-to-use business model for everybody.
Pros and Cons of Honey
Pros
Easy to set-up
Automatically finds deals
Can find the best price from multiple Amazon vendors
Great rewards program
You can see price movements over time
Cons
It can't always find a deal
Only available on desktop
Honey Pros
Really easy to set-up and use. Once installed it works seamlessly in the background whilst you shop. All you need to do is activate any coupons found when you get to check-out.
Honey finds the best deals for you, so you don't need to worry about trying multiple codes to see which one saves the most amount of money.
When using Amazon for popular products being sold by multiple vendors, it will automatically find you the best price.
The Honey Gold rewards program lets you earn additional bonuses for your online shopping. Basically, free gift cards when you shop.
Droplist means you can pay the lowest price over a period of time. Never pay for something again only to find it's been reduced in price a week later.
Honey Cons
Unfortunately, it doesn't always find a coupon or discount every single time.
Honey is currently only available on a desktop through your chosen browser. With so many people shopping on their smartphones these days, it can be a slight gear shift to change your shopping habits.
More Ways You Can Save Money
Well there you have it, some absolutely amazing ways to save money with the incredible Honey browser extension – and earn some gift cards along the way.
But your money-saving journey shouldn't be limited to this one single approach. As I mentioned before you can double-stack your savings by incorporating cashback into the online shopping proceedings.
This way, you not only get your discount on the item you are purchasing, but you also earn some of the commission from the referring cashback company.
Also, saving money is the name of the game at LifeUpswing and there are more ways to save than just discounts on shopping.
In fact, there are 17 amazing ways you could save even more money.
And, if you think you're rubbish at making savings in other aspects of your life, fear not. The reasons you can't save money may be easier to rectify than you think.
What are your best ways to save money, and where do you struggle?
FAQs
Is Honey a good Chrome extension?
Honey is a fantastic Chrome extension that is safe and reliable. It is also available on Safari, Firefox, Opera, or Edge.
How do I add Honey to my browser?
To add the Honey extension to your browser make your way to the Honey website, signup, and follow the instructions for the extension add-on.
How does the Honey browser extension make money?
Honey makes its money by earning a referral commission from its partners. They also pass some of this on to its users by way of Honey Gold – which can be redeemed for gift cards.
Is Honey free money?
Honey is 100% free to use and will frequently get you a discount on the advertised price for the product you are about to purchase. You do not receive any money from Honey, rather you save money you would have otherwise needed to spend.
Is Honey worth using?
Absolutely Honey is worth using. There is no cost and very little effort required from the end-user. Therefore, if you like to save money on purchases whilst shopping online, Honey is an excellent choice.
How To Save Money With Honey