Disclosure: This post may contain affiliate links. If you click on a link I may make a small commission at no extra cost to you. You can read the full disclosure here.
Last Updated on June 14, 2023 by Chris Panteli
Playtest Cloud Review
Are you excited to play new mobile games before everyone else?
Can you spot bugs, play the same video games for hours, and provide detailed feedback?
If you answered yes to these questions, then game testing could be the perfect solution. Plus, you'll earn extra money too.
Playtest Cloud connects mobile games with game developers needing help testing their new mobile games or apps. In this Playtest Cloud Review, you'll learn everything you need to know about becoming a successful game tester.
What Is Playtest Cloud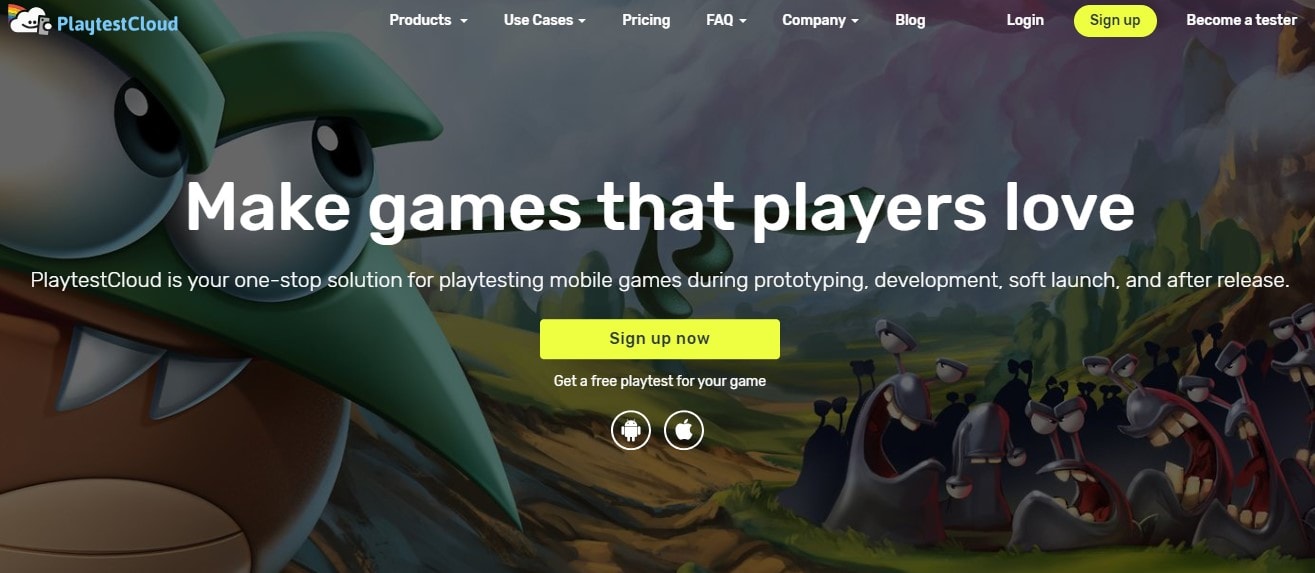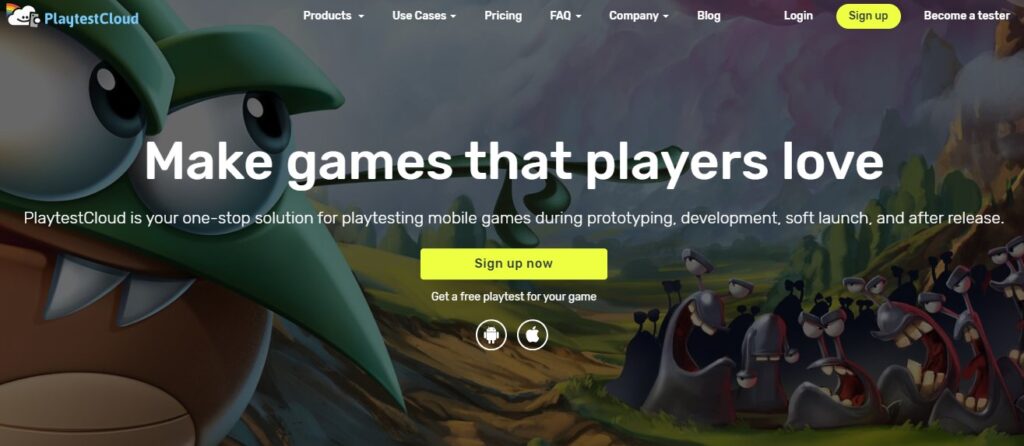 Playtest Cloud is an online platform for testing mobile games and apps. It allows a game developer, app developers, or game studios to collect valuable data by allowing real people to test their games or apps before they are officially released.
Founded in 2014, Playtest Cloud has enjoyed continuous success since. Today, Playtest Cloud boasts over 1 million players. Not only that, but 45 of the top 100 games in the App Store were successfully tested by Playtest Cloud players.
If you enjoy playing games on your iPad Pro or iPod Touch, there's a good chance the game was tested by a game tester working for Playtest Cloud.
How Does Playtest Cloud Work
The process of testing involves recruiting testers who are willing to try out the new game or app and provide honest feedback based on their experiences. Playtest Cloud helps developers find these testers and manages the entire testing process from start to finish.
Testers are usually gamers, but you don't have to be. Casual gamers, hardcore gamers, or even a new gamer are all welcome to join. Feedback from gamers of all levels is helpful to game developers.
Testers can sign up on Playtest Cloud for free. You'll receive specific instructions on what aspects of the game or app to focus on, and provide feedback by recording your experiences while playing. This feedback can include bug reports, usability issues, suggestions for improvements, and general thoughts on the game or app.
Playtest Cloud also offers tools for developers to track and analyze the data collected during playtesting. This data can help developers identify and address any issues or areas of improvement, leading to a better user experience when the game or app is released to the public.
How To Become A Playtest Cloud Tester
To become a Playtest Cloud tester, the first step is to sign up. Signup is free and you'll just need to answer a few simple questions:
Your name
Email address
Games you play weekly
Devices you own
Country
Gender
Date of Birth
Once you've answered those questions and accepted the terms and conditions, you can move on to the qualification test.
The qualification test will give you a full understanding of the testing process. It will also determine that you are suitable to become a tester on Playtest Cloud.
Pass the test game and that's it. You can now start testing games.
How Much Money Can You Make On Playtest Cloud
The amount of money you can make on Playtest Cloud varies depending on several factors. The number of playtesting opportunities available, the length of the tests, and the payment rates set by the platform.
Payment can range from a few dollars to several tens of dollars per test. Some tests may offer a fixed amount, while others may provide higher rewards based on meeting additional criteria while completing the task.
According to Playtest, the typical amount paid for a 15-minute test is $9. That means if you complete 10 testing opportunities a month, you would earn $90. Not bad for an easy side hustle with the goal of making some quick cash.
Playtest Cloud Cash Out Options
Playtest currently only offers PayPal as a cash out option. That means you only need to provide your PayPal email address.
You won't need to provide your bank details or credit card information. This helps to keep your personal information secure.
Gift cards or other cash out options are not available on Playtest. If for any reason you don't use PayPal, then you can't earn on Playtest.
Is Playtest Cloud Legit
Yes, Playtest Cloud is a legitimate platform for testing mobile games and apps. It has been operating for several years and has established itself as a reputable service within the gaming industry.
Playtest Cloud works with various game developers and companies to gather user feedback. Many developers value the insights and feedback they receive from real users during the testing process.
If you are considering becoming a tester on Playtest Cloud, it's a good idea to read a Playtestcloud review, check their official website for more information, and read any terms and conditions they have in place. This will help you understand Playtest Cloud better before getting started.
Playtest Cloud Alternatives
Playtest Cloud is an established testing platform for mobile games. However, the format may not be to your liking, or you may simply want more earning opportunities.
If you're looking for alternatives to Playtest Cloud, here are a few options you can consider:
User Testing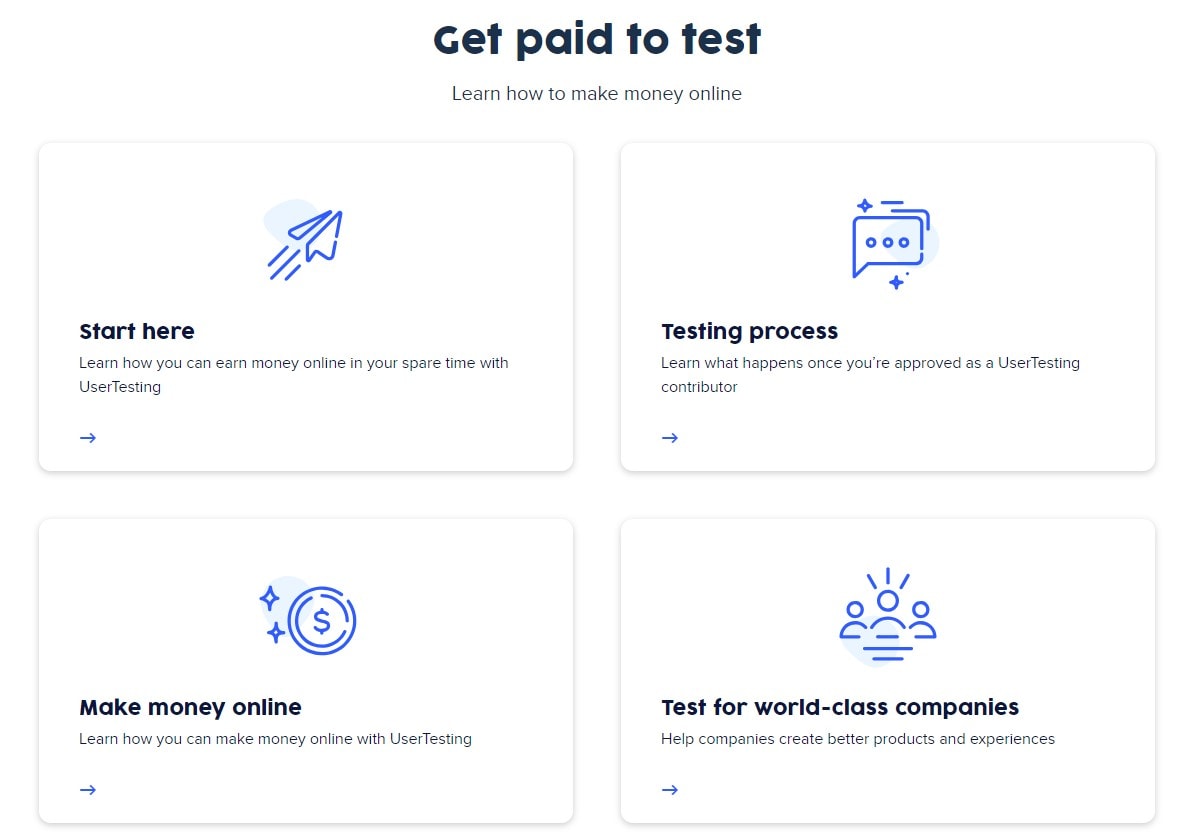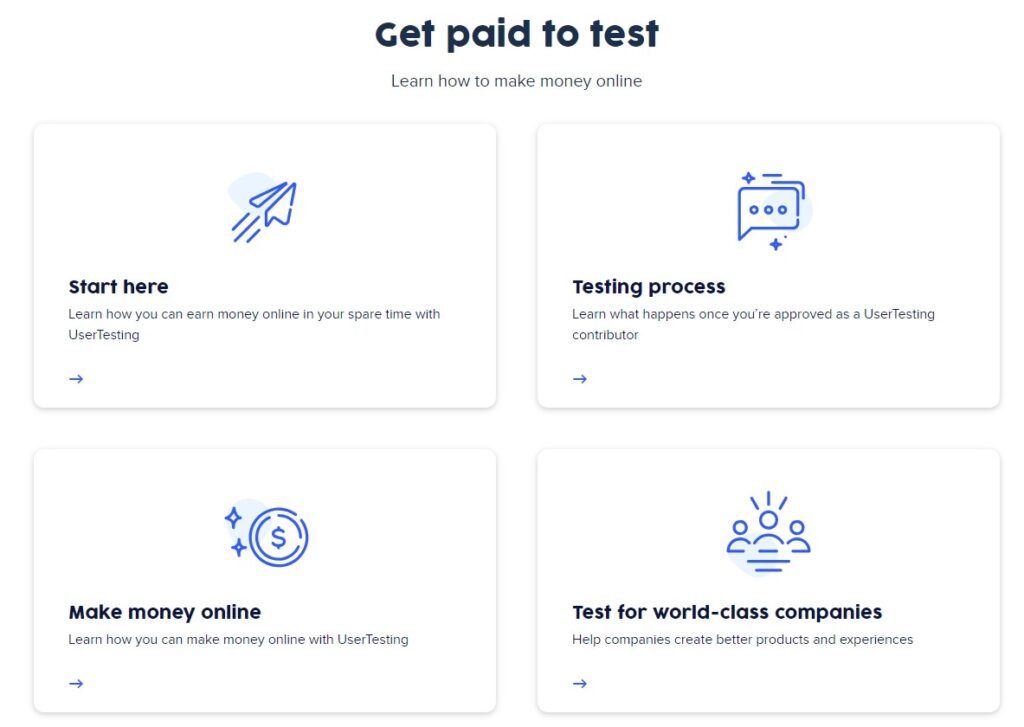 User Testing is a popular platform that offers user testing services for various types of digital products, including mobile games and apps. It provides opportunities for testers to provide feedback and insights on user experiences.
Payments per test vary depending on the length of the test. All earnings are paid by PayPal.
Beta Family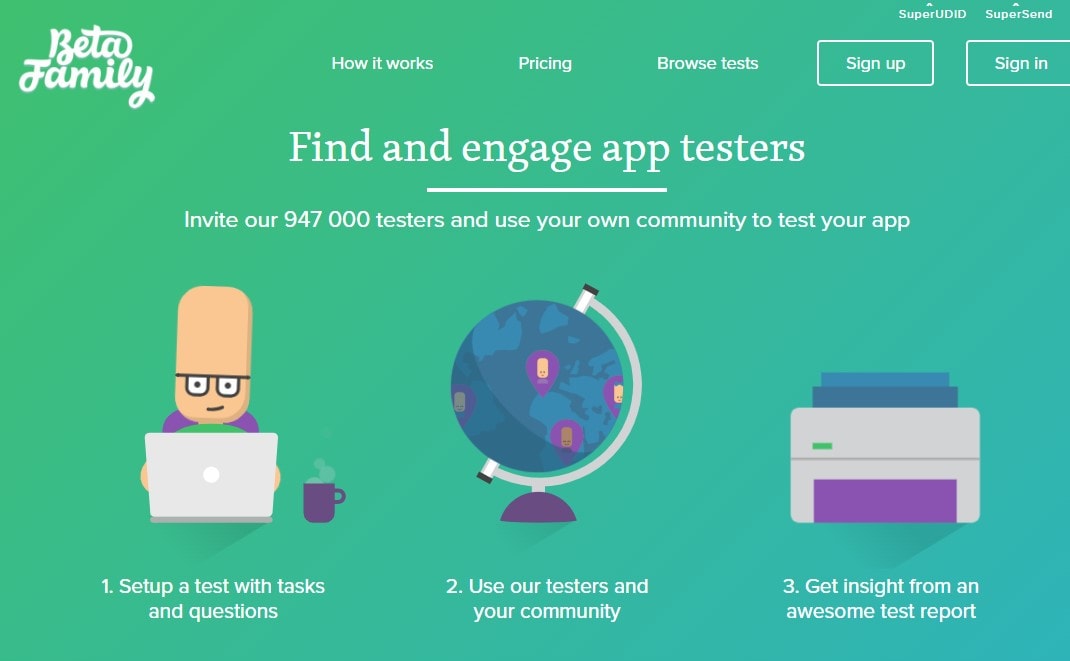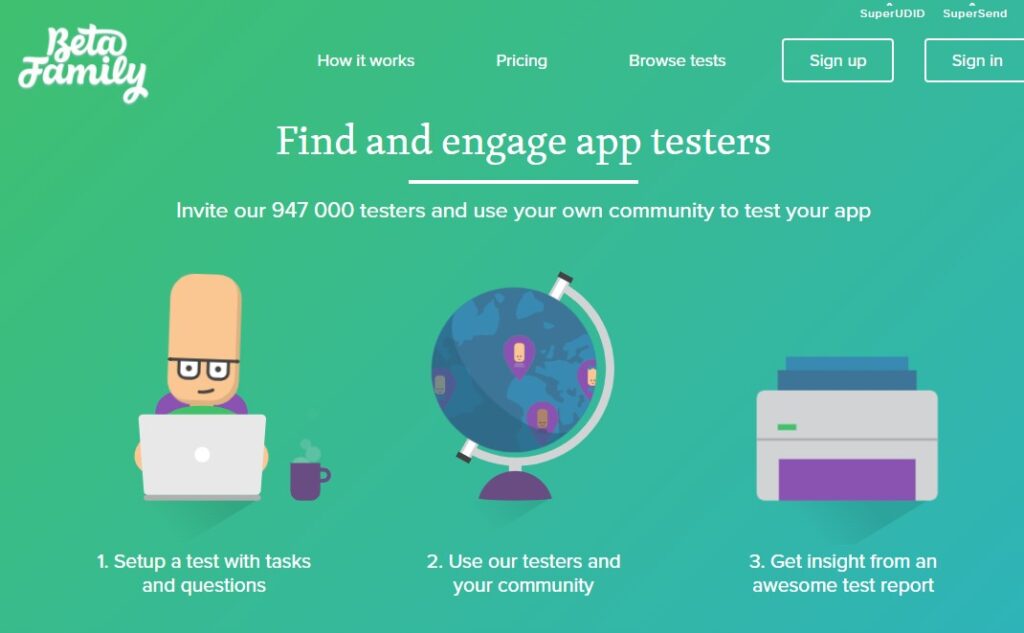 Beta Family is a platform that connects developers with beta testers for mobile apps. It allows developers to gather feedback and insights from real users during the testing phase.
The amount paid for each test session varies, but is normally between $5 – $20. All payouts are made via PayPal once you've earned at least $50.
Branded Surveys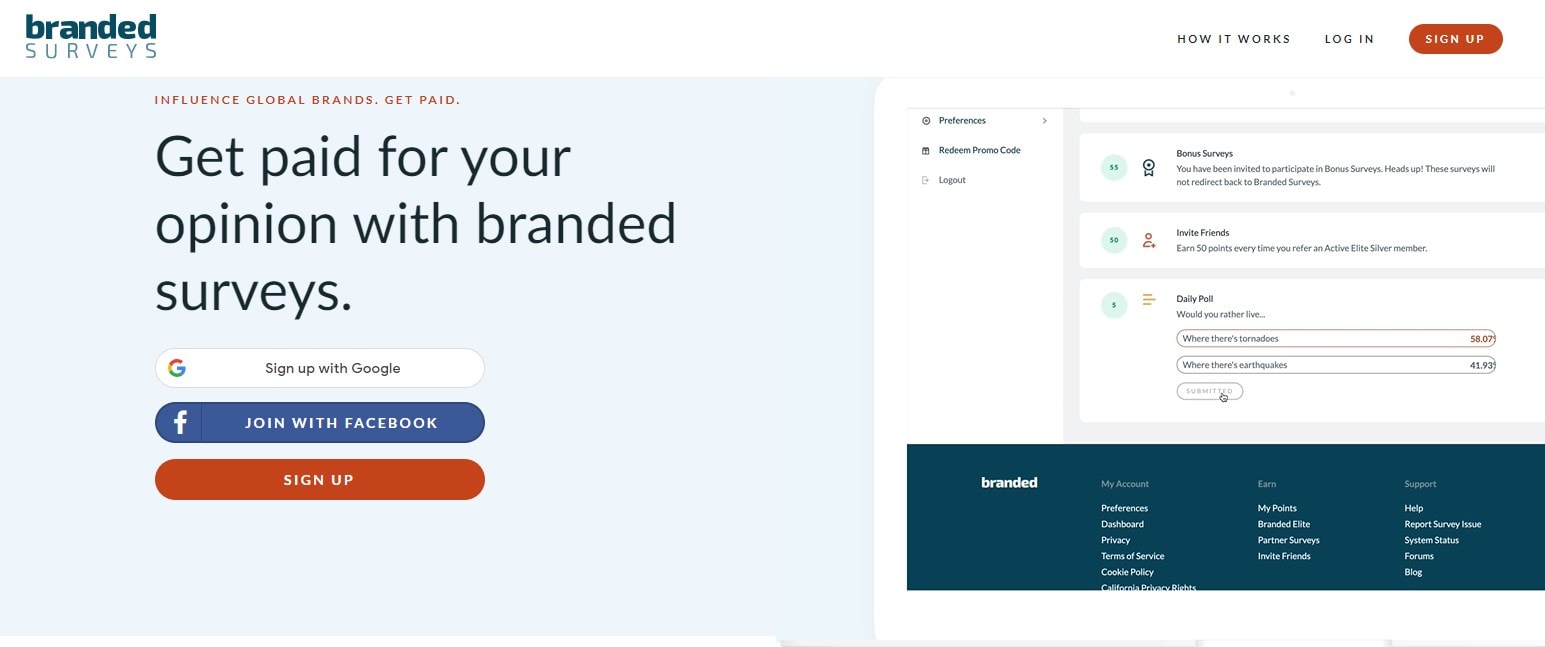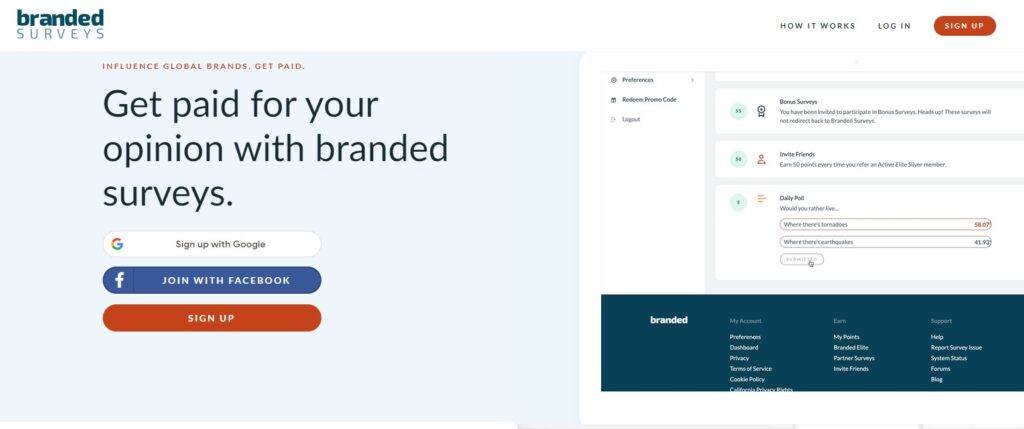 Branded Surveys is a paid survey platform that rewards users with either cash or gift cards. To earn rewards, Branded Surveys members simply need to complete as many surveys as possible.
Bonus points can be earned by referring friends and progressing through the Branded Surveys loyalty program. The more points you earn, the quicker you get your payout.
Cash payouts are made to PayPal. If you prefer, you can request a gift card. Gift cards are available for big brands including Amazon, Walmart, Whole Foods, and Home Depot.
Paid surveys can be a great way to earn extra cash each month.
Playtest Cloud Review – Is Playtest Cloud Worth It
Whether Playtest Cloud is worth it or not depends on your personal goals and circumstances. Here are some factors to consider before joining Playtest Cloud:
Earning Potential
Consider the payment rates offered by Playtest Cloud for the playtesting sessions. Is the amount offered worth it for the time and effort required for each test.
Play Games
Do you love to play games? Are you happy to provide detailed reviews? If you enjoy testing and providing feedback on games, that means becoming a Playtest Cloud tester can be a rewarding experience.
Exposure To The Games Industry
Playtesting can provide insights into the game development process. This gives you exposure to new and upcoming games. If you're interested in the game industry and want to gain experience in testing or game evaluation, it can be a valuable learning opportunity.
Flexible Schedule
Playtest Cloud offers flexibility in terms of when and where you can participate, allowing you to fit it into your schedule. You can do as many tests as you have time for.
Ultimately, the decision of whether Playtest Cloud is worth it or not depends on your personal preferences, goals, and expectations. If you're looking for an easy way to earn a little extra cash, then Playtest Cloud is worth it.
However, if you're hoping to build a side hustle that could replace your day job, then you need to think of something else. Affiliate marketing, freelancing, dropshipping, or flea market flipping are just some side hustle ideas that have the potential to become full-time businesses.
FAQs
How can I get more test invites?
It's important to keep your Playtest Cloud profile up to date. That includes sharing what games you play. Doing this can mean you'll receive more test invites.
Please note tests are first come first served. Only so many respondents are needed for every test. Make sure you log in often, so you don't miss any earning opportunities.
Is playtesting a full-time job?
No, working as a playtester is not a full-time job. This could give you some experience toward breaking into the games industry as a games tester for game companies. However, working on Play Test Cloud is only for those people seeking a small cash boost each month.
Can I tell others about the new games I play?
No, all tests are subject to a Non-Disclosure Agreement (NDA). As a Playtestcloud tester, you must agree to the NDA before taking part in each game test. Unreleased games must not be talked about with anyone.
Could Playtest Cloud help me save money?
Joining Playtest Cloud could help you save money. First, you won't need to buy games. You can play new games all the time when testing.
Second, any money you earn from Playtest Cloud, you can immediately deposit into a savings account. That way you can build yourself a nice savings fund for future use.
Where can I find out more about Playtest Cloud?