Disclosure: This post may contain affiliate links. If you click on a link I may make a small commission at no extra cost to you. You can read the full disclosure here.
Last Updated on April 9, 2023 by Chris Panteli
In 2021, YouTube generated almost $29 billion in revenue, giving just under half of ad revenue back to its content creators.
But how much money do the top YouTubers actually make on their channels?
In this post, we'll take a peek behind the scenes of some of the most popular YouTube channels to see how much these creators make each year.  
Who are the top YouTubers & How Much Do They Earn?
Some of the top YouTubers make insane sums of money every year from their channels, endorsement deals, and merch. Let's take a look at how much some of the top channels actually bring in.
Yearly Revenue: $30 million
YouTube Subscribers: 34.6 million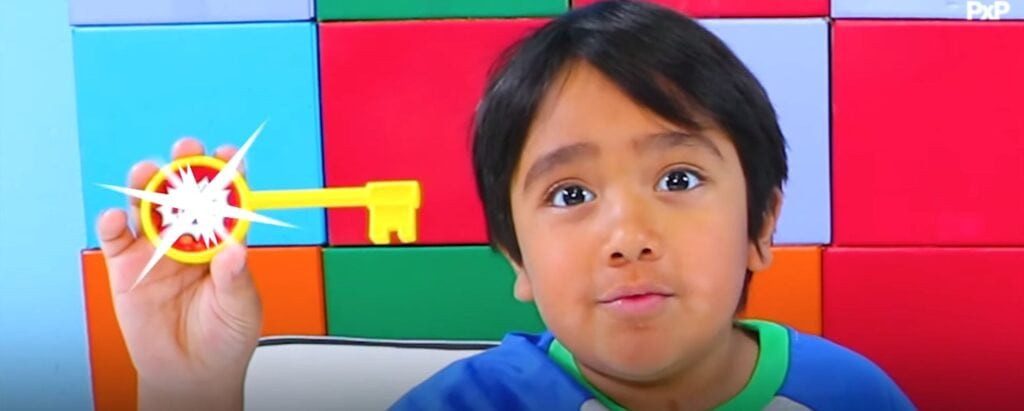 Ryan Kaji is just eleven years old, but he has over 48.5 billion views on his YouTube channel. Even if all of his views were just 30 seconds each, he has still been watched 4,500 times longer than he's been on this planet.
In human years, Ryan Kaji is 10. In YouTube views, he's 48,597,844,873. If every one of Ryan's YouTube views were just 30 seconds, he has been watched 4000 times longer than he has been alive.
Ryan has nine YouTube channels which make him millions every year. But most of his money comes from his merch empire; his parents have 1,600 licensed products in 30 countries, including Sketchers, Roblox, and toys.
Alongside his YouTube channels, Ryan also has shows on Nick Jr. and Amazon Kids+, and he even has an animated superhero alter ego, Red Titan, that appears in the Macy's Thanksgiving Day Parade.
Ryan's most popular YouTube videos are his toy unboxings. His top video is "GIANT Lightning McQueen Egg Surprise with 100+ Disney Car Toys", which has more than a billion views.
Yearly Revenue: $40 million
YouTube Subscribers: 139 million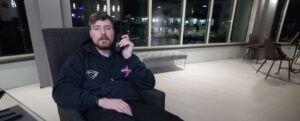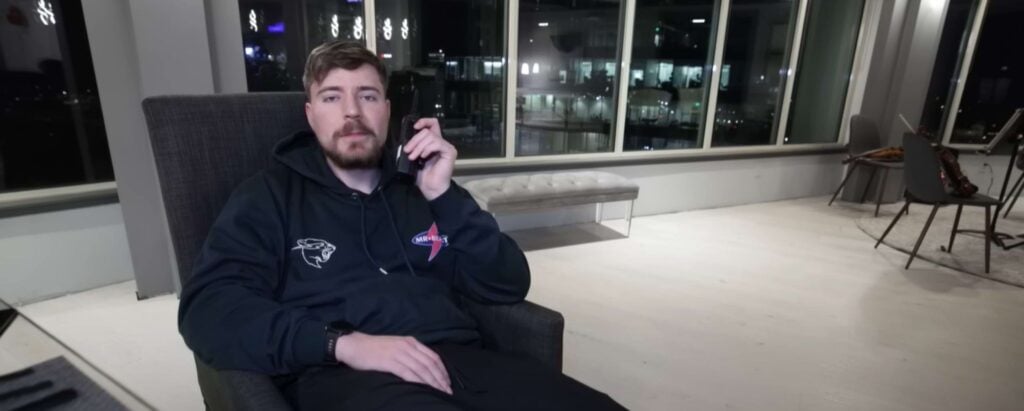 At just 24 years old, Kimmy Donaldson is one of the highest-paid creators on YouTube.
He started out by doing challenges like reading every word in the dictionary or counting to 100,000 for 40 hours straight.
But lately, he's become mind-bendingly popular for his charitable feats. He regularly gives away large sums of money or commits "acts of kindness", all while filming for his channel.
He still does hours-long stunts and last-person-to-leave challenges, though. Recently, he uploaded a video called "Last To Remove Hand, Gets Lamborghini Challenge." He even once opened a car dealership and gave cars away for free.
As of 2022, Mr. Beast has given away over $3 million in cash and prizes, and this number continues to rise.
Annual Revenue: $2.1 million
YouTube Subscribers: 59 million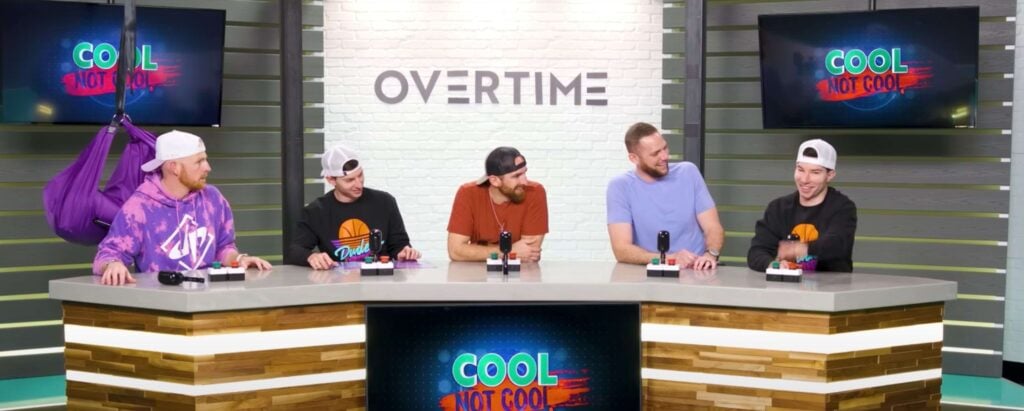 Dude Perfect is a group of five guys who film crazy trick shots and impressive challenges. What started out as betting on sandwiches evolved into breaking Guinness World Records, and they've garnered over 15 billion YouTube views.
The group of guys also has a mobile game and a string of books called Go Big, Dude Perfect 101 Tricks, Tips, and Cool Stuff, which launched in 2021.
But perhaps most impressive was their announcement of their own theme park. Set to open in 2025, the park will include waterslides, a slingshot, swimming pools, mini golf, and plenty of places for people to try out their own trick shots. They also have a new headquarters that will be based near the park.
Annual Revenue: $20 million
YouTube Subscribers: 5 million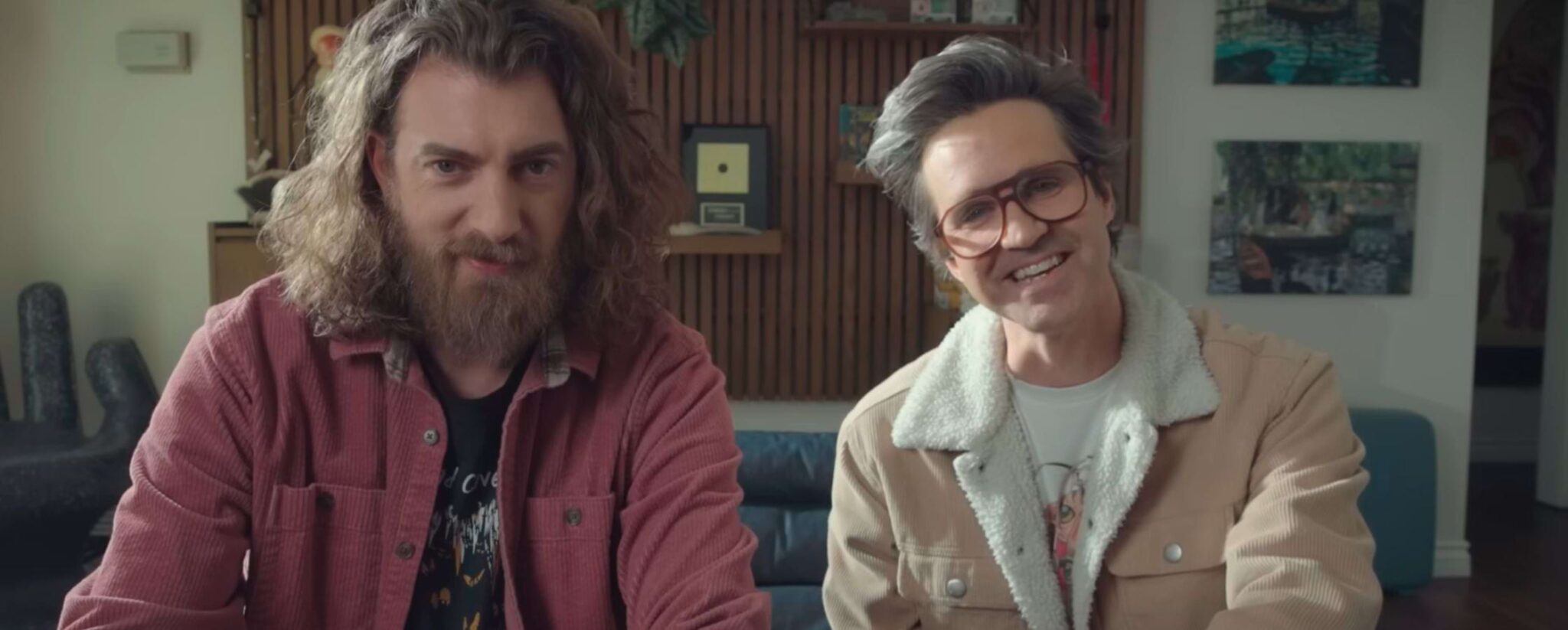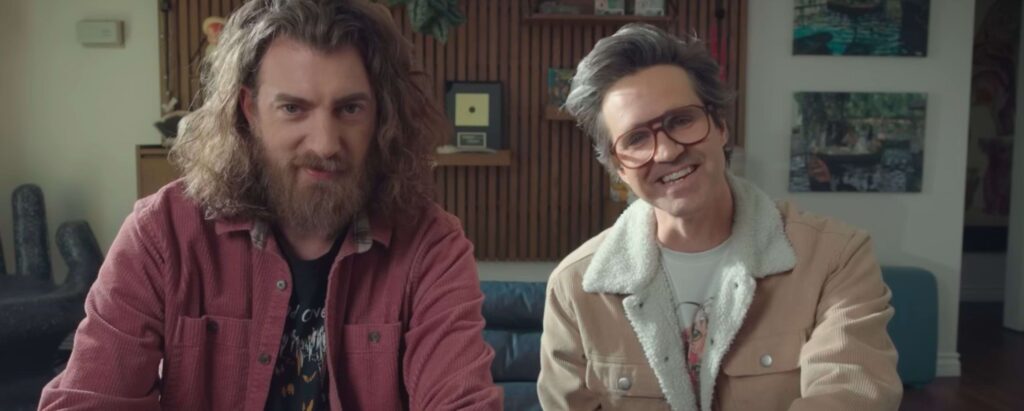 This YouTube duo has been friends since first grade and even ended up rooming together in college. Today, they're a YouTube sensation, raking in millions of dollars with their entertainment platform.
Rhett and Link started their channel in 2006, serving up comedy, taste tests, and confessionals. Since then, they've exploded in popularity, garnering over 11 billion views on their personal channel alone.
After hitting big on YouTube, the duo built an online entertainment studio that now gets around 700,000 hours of watch time every day. Their hit show Good Mythical Morning has around 18 million subscribers, and fans call themselves mythical beasts.
Their company, Mythical Entertainment, has held talks with Spotify, TV giant Roky, and Candle Media (run by the former execs over at Disney) about exploring selling a stake in their entertainment empire.
Annual Revenue: $4 million
YouTube Subscribers: 34.6 million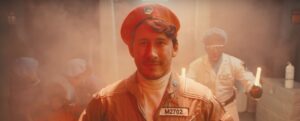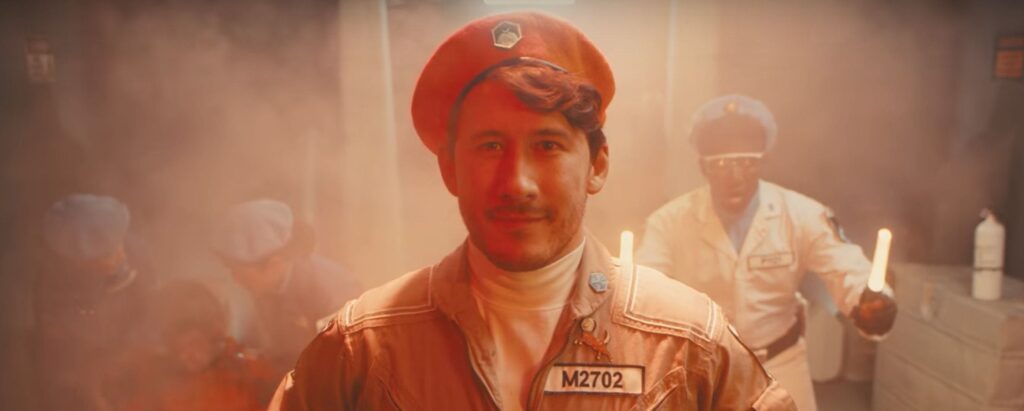 Mark Fischbach is one of the biggest gaming creators on YouTube, with over 19.7 billion views. Over a ten-year career, he's grown a passionate fanbase who support his project, including an appearance at the Children's and Family Emmy Awards.
His channel, MarkiplierGAME, started in 2012 and later changed to Markiplier. On his ten-year anniversary, he had over 32 million subscribers and over 5,000 videos and is now one of the most recognizable gamers online.
He's known for his rage outs when the game is a little too hard or glitches and often trolls his fans by going down pointless routes in games. But his unique brand of entertainment has built him an impressive online presence that continues to grow.
Annual Revenue: $14 million
YouTube Subscribers: 23.3 million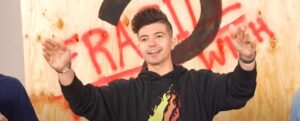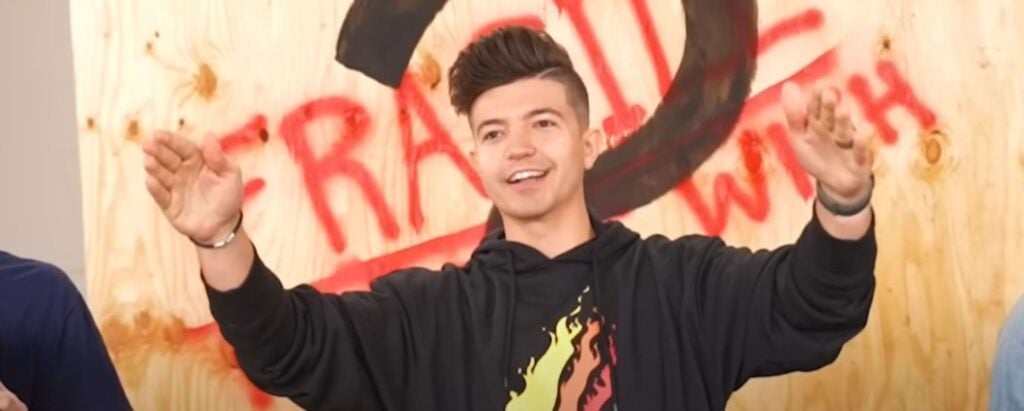 With a great sense of humor and an entertaining style of play, Preston is another big name in the gaming world. He has eight different YouTube channels and has a reputation as a pro at taking down the toughest COD and Black Ops levels – and that's not even mentioning his insane Minecraft skills.
At the age of 28, Preston has made it big as a professional gamer on social media and hangs out with some big-time gamers like TheBajanCanadian and JeromeASF.
Most of his revenue comes from the Minecraft servers he runs for seven figures, but he also makes millions from his YouTube channels.
Annual Revenue: $18 million
YouTube Subscribers: 105 million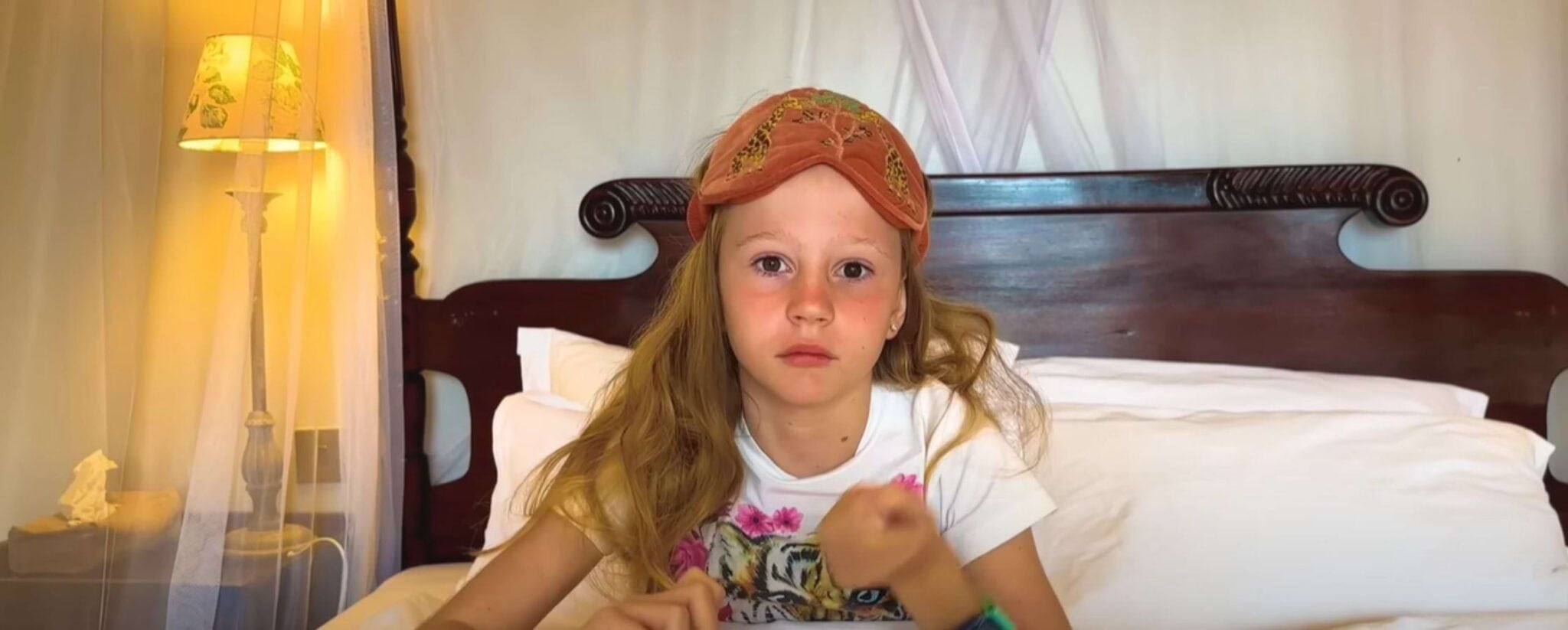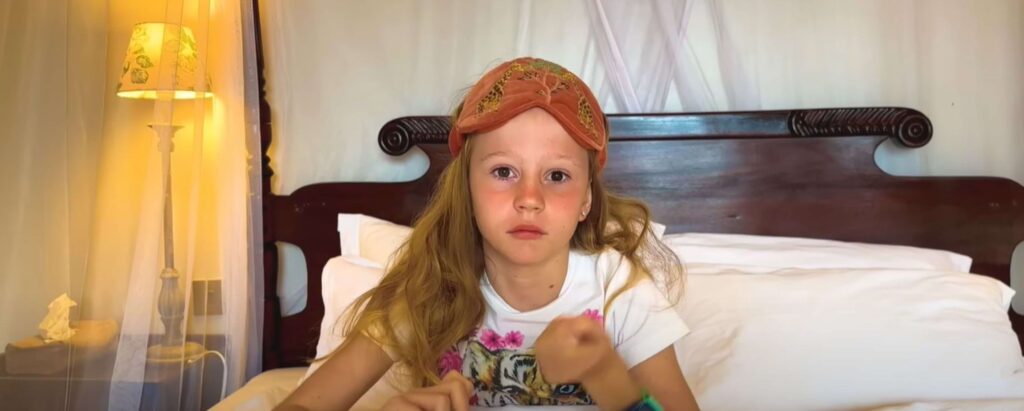 Today, Anastasia is the top-earning YouTuber (other than Jeffree Star), with a net worth of over $100 million. This creator posts kid's songs, unboxings, vlogging, and role plays, which are incredibly popular among the YouTube kids' community.
Before becoming a YouTube sensation, Nastya was diagnosed with Cerebral Palsy, a disorder that affects movement, balance, and posture. Her parents began getting worried about her ability to speak, so they started making videos for family and friends to stay in touch and see her progress.
By 2016, Nastya's channel had taken off, and she became the third-highest-paid YouTuber in 2019. She's now one of the world's fastest-growing producers, thanks to her videos being dubbed in seven languages.
Annual Revenue: $150 million
YouTube Subscribers: 15.9 million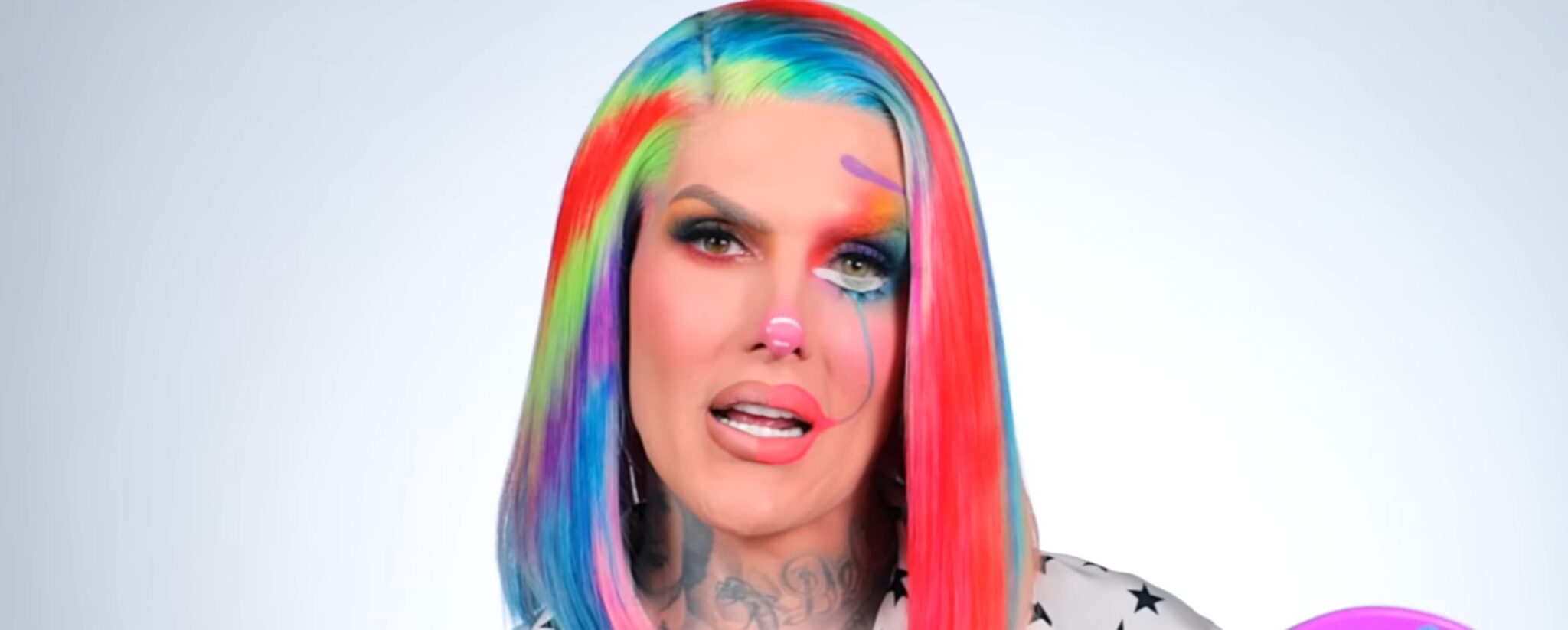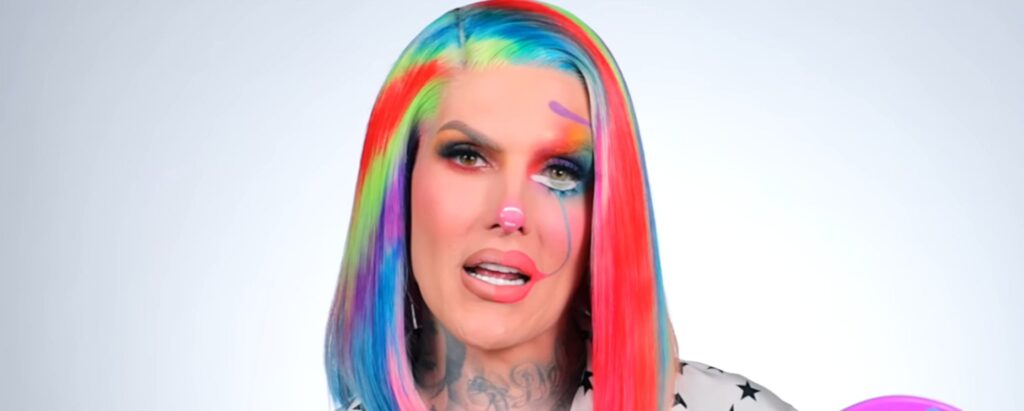 In the beauty world, there isn't a name bigger than Jeffree Star. The former singer-turned-makeup-vlogger joined the streaming platform in 2013, creating makeup tutorials and reviews.
In 2006, Jeffree was the most-followed person on MySpace and used that presence to release his first studio album under the same record label as Lady Gaga.
With growing success and a huge platform, Jeffree released his beauty line in 2014, and it was an immediate success. However, he also has multiple other businesses in cannabis and real estate.
In 2019, Jeffree was the victim of a major theft that cost him over $2.5 million. After the FBI got involved, it was found to be an inside job and became prolific in the beauty and entertainment spheres.
But in true Jeffree fashion, he bounced back more successful than ever and is now at the helm of a multi-million-dollar empire with a net worth of well over $200 million. He's the top earner on YouTube, but with so many businesses under his belt, it's really no surprise that he takes the top spot.
Annual Revenue: $40 million
YouTube Subscribers: 111 million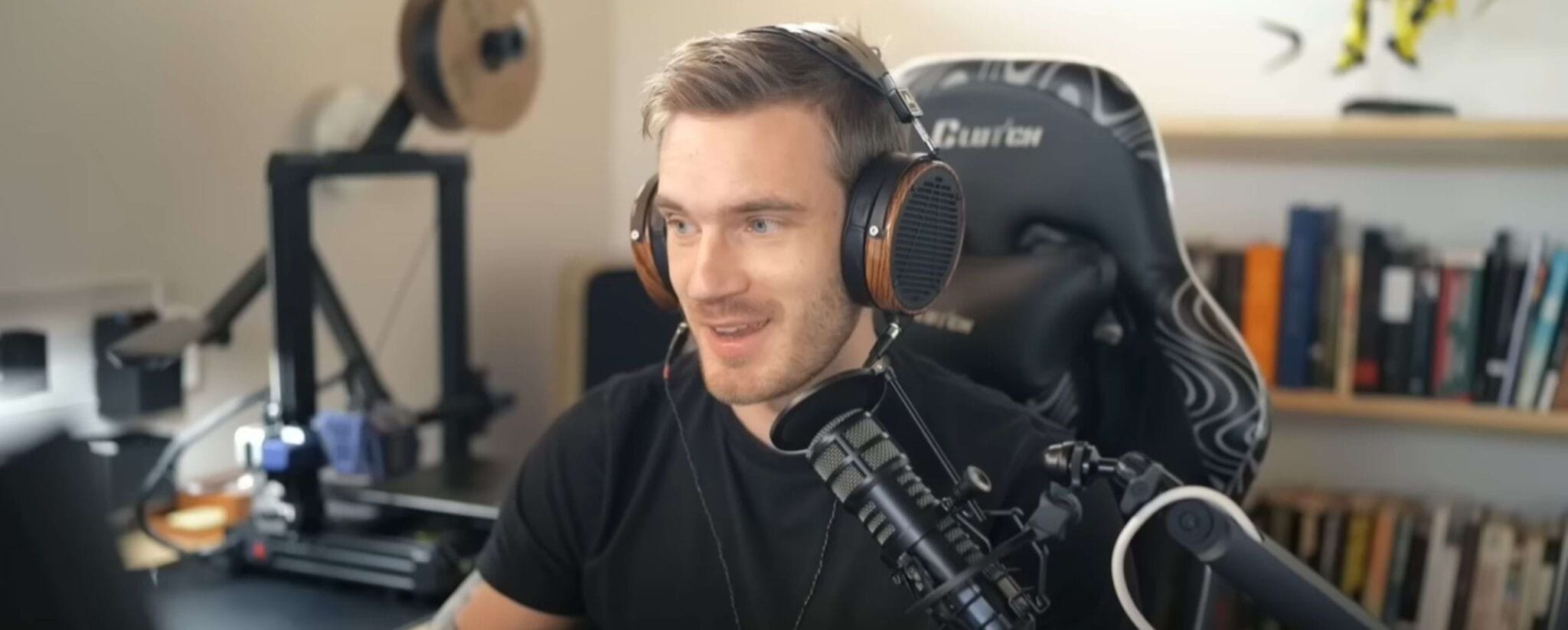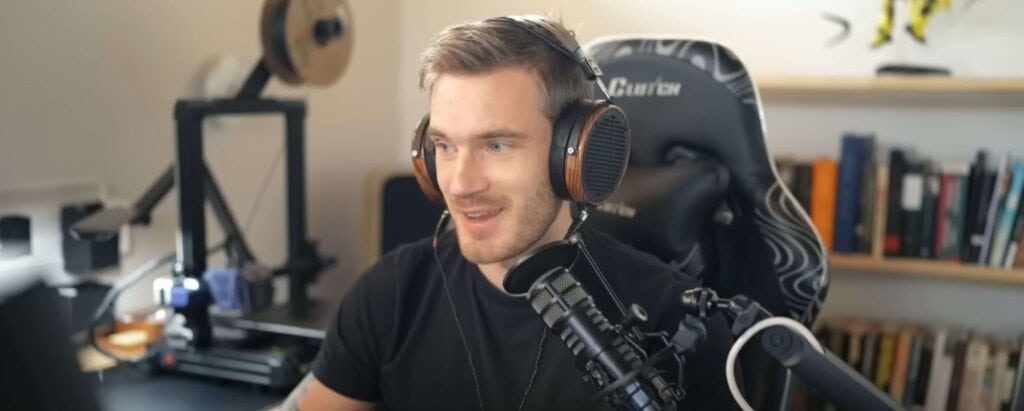 Felix Kjellberg is a Swedish content creator and comedian better known as PewDieDie. As his name suggests, he rose to fame with his Let's Play videos and gaming commentary, bringing in over 28 billion views on YouTube.
He's one of the most-followed and subscribed creators on the streaming platform and rapidly gained followers over the first few years of his career. His most played games are COD, Minecraft, and Amnesia: The Dark Descent.
In 2016, Felix was named in Time Magazine's 100 Most Influential People, and he's received all five tiers of the YouTube Creator Awards (being only one of two people to ever achieve this). He was the first creator ever to be awarded the Red Diamond Creator Award.
Annual Revenue: $2.7 million
YouTube Subscribers: 26.8 million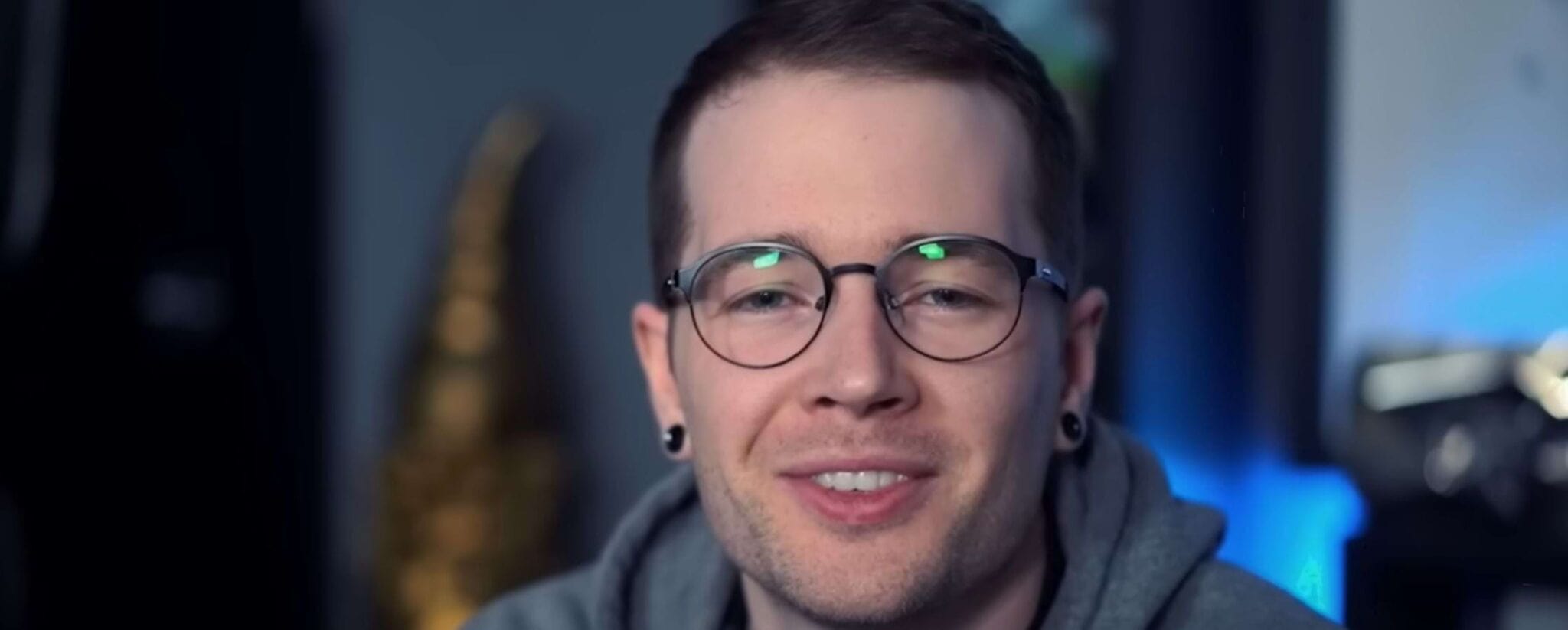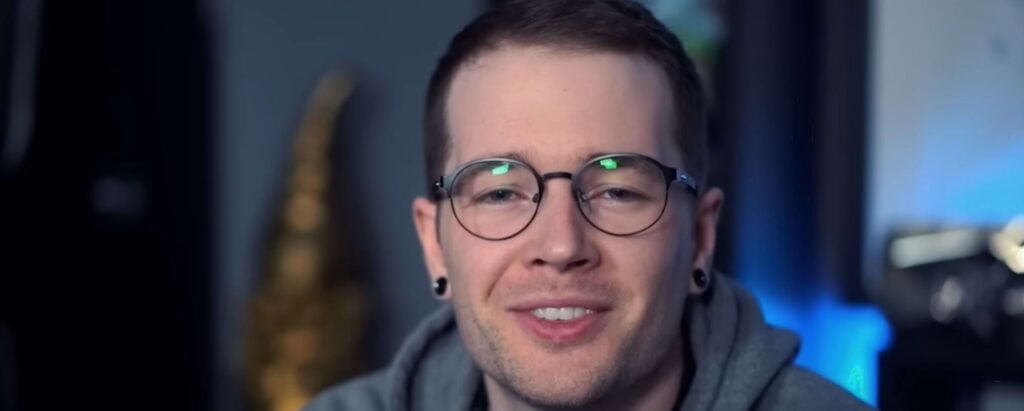 Ultra-famous among kids, Dan Middleton is a professional gamer and owner of the YouTube channel The Diamond Minecraft.
One of the top YouTube channels in the UK, Dan has over 1.5 million views every single day, almost exclusively playing Minecraft.
His channel consistently ranks at the top for viewership, but he makes a substantial amount of his money through sponsorships, affiliate commissions, speaking gigs, and merch.
Annual Revenue: $4 million
YouTube Subscribers: 25.8 million
Even Fong is a Canadian-born Let's Player, most commonly found playing Nazi Zombies, Garry's Mod, and Grand Theft Auto V.
He's built up a huge fanbase with his fun, relaxed style of gaming. He goes out of his way to cause action in games, especially if it causes other players to lose their cool. Most of his in-game stunts are stupid, risky, and in no way worth it, but he gets a great response from his fans for his antics.
Since he started his channel in 2012, he's wracked up over 15 billion views, with his average video getting 1.1 million watches. At one point, Even's channel gained more daily subscribers than YouTube giant PewDieDie, making him one of the top gamers on the platform.
In 2021, Vanoss began releasing a new web series named Alpha Betas on his channel alongside BasicallyIDoWork, Terroriser, and WILDCAT, adding to his already expansive library.
Annual Revenue: $45 million
YouTube Subscribers: 20.3 million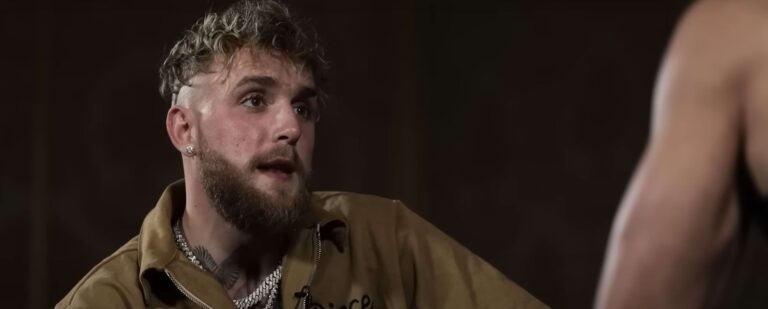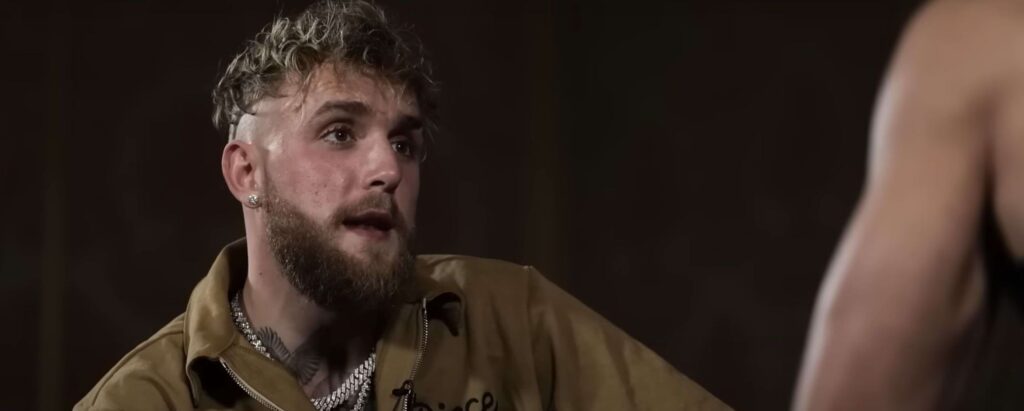 Now one of boxing's most talked-about competitors, Jake Paul rose to fame on YouTube after creating a huge following on Vine.
Back before he became a social media hit, Jake was training to be a Navy Seal. But after he began building an online following, he starred as Dirk Mann on the Disney Channel show Bizaardvark, and his future changed course.
Today, Jake's YouTube channel is known for pranks, controversies, and hip-hop music. He's provoked public anger with his polarizing opinions but managed to get over 7 billion views on his channel.
Today, he's worth over $30 million, much of which comes from his boxing career. Earlier this year, he lost in a fight against Tommy Fury but still brought home around $3 million for participating.
Annual Revenue: $32 million+
YouTube Subscribers: 23.6 million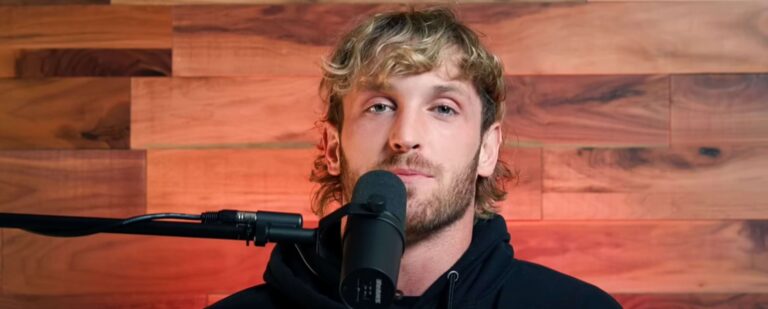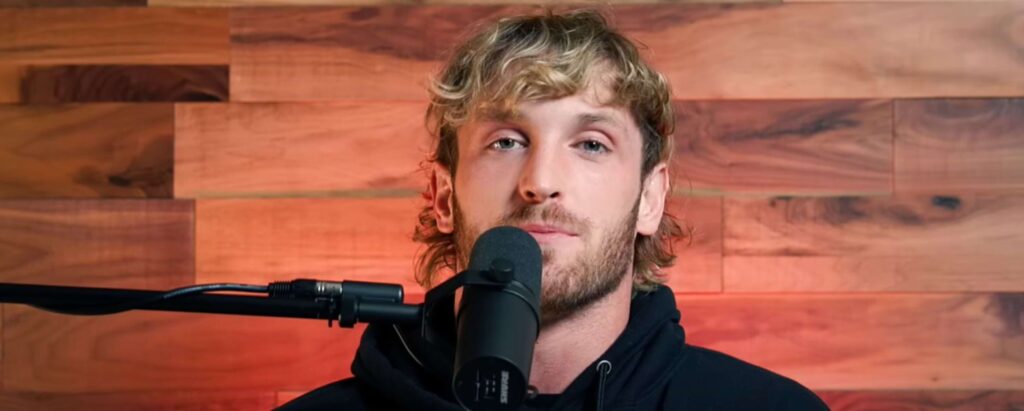 Logan is Jake's older brother, and also rose to fame on the early video-sharing app Vine. After Vine shut down, Logan focused his attention on YouTube, becoming one of the most-viewed single-person channels on the platform with almost 6 billion views.
He makes daily vlogs for his channel, and the 27-year-old has become one of the most controversial personalities on the platform. In 2017, he posted a video showing the body of an apparent suicide victim in Japan, and he's been in the media for his outlandish and controversial content since.
However, Logan did apologize for his behavior after YouTube suspended his ad account, and he toned down his wild behavior. He's now amassed a seriously dedicated fanbase, and his podcast has over two million listeners.
His YouTube channel ranks among the top 125 YouTube channels, and he has over 57 million combined followers across multiple platforms.
Most recently, Logan launched his energy drink, Prime, alongside KSI. Utilizing their huge combined social media presence, the drink was instantly successful and sold out everywhere.
Annual Revenue: $12.6 million
YouTube Subscribers: 15.3 million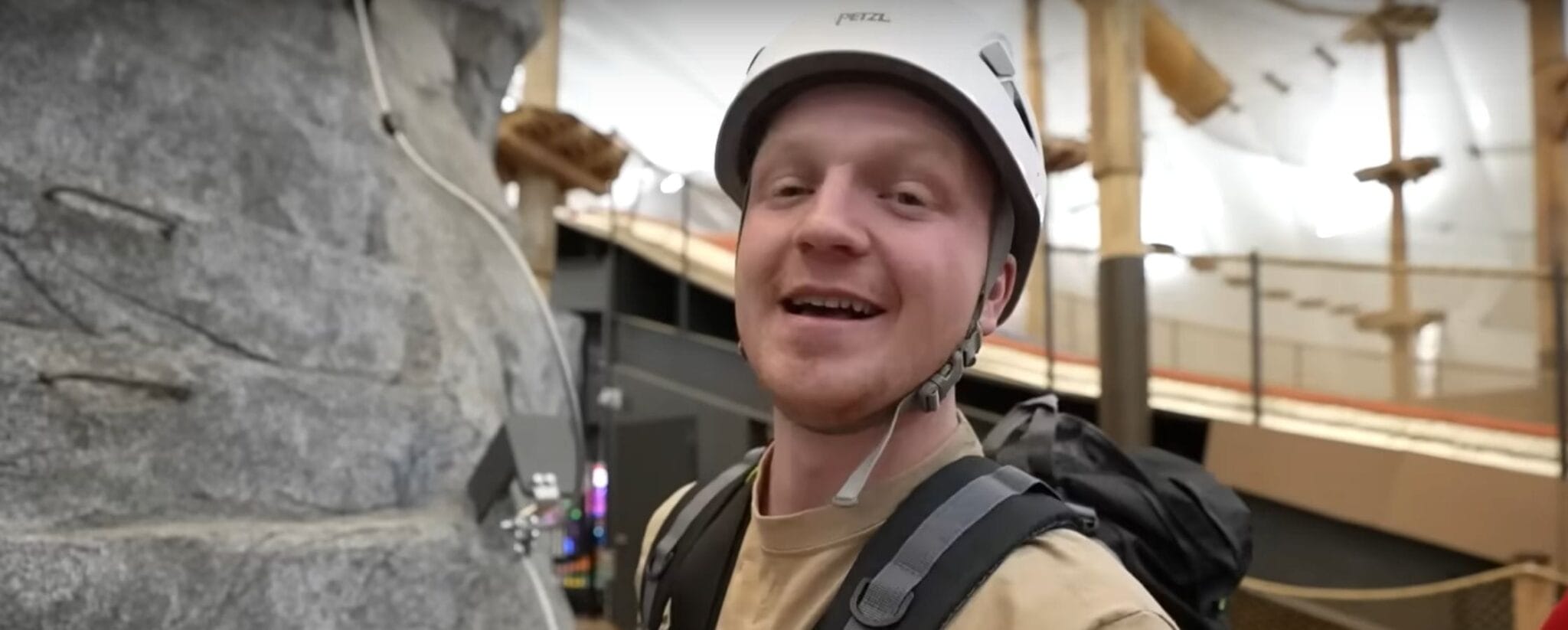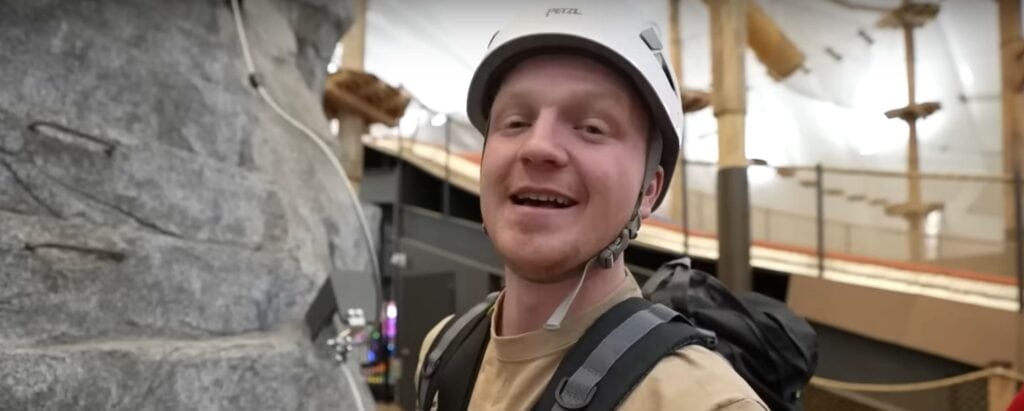 Nathan Graham – more commonly known as Unspeakable – is an American YouTuber who established his fame playing Minecraft. His name has consistently been listed among the top YouTubers in the world since he started in 2016.
On his channel today, Nathan shares videos of him performing unbelievable challenges and pranks on his friends. He has ten different accounts on YouTube, where he shares a mix of quirky videos, funny pranks, and awesome challenges.
As well as an impressive YouTube career, Unspeakable also runs his own brand. His merch exploded his career, and by 2020, he had over 130,000 customers. On his website, you can buy shirts, hoodies, computer accessories, backpacks, and more, all displaying his signature branding.
He regularly collaborates with other high-profile YouTubers, too, including Moosecraft, 09sharkboy, and others.
Got What it Takes to Be a YouTuber?
Watching videos on YouTube, you might think it's an easy way to make money – these people just upload videos, right?
But to make it in the big leagues like these YouTubers have takes time and dedication to their channels. Whether it's unboxings, gaming, or pulling pranks, these YouTubers have spent years building up an online presence and have the millions to show for it. 
Don't want to be on YouTube? Fear not: