Disclosure: This post may contain affiliate links. If you click on a link I may make a small commission at no extra cost to you. You can read the full disclosure here.
Last Updated on April 9, 2023 by Chris Panteli
They're our favorite characters, beloved celebrities, and icons in Hollywood. And without our favorite actors, TV just wouldn't be the same.
But it's not just their star-studded roles these Hollywood elite bring to the table. Some of the most well-known film stars have huge business empires to their name.
In this post, we've rounded up some of the most well-known actors that have built successful businesses to show you what they offer away from the red carpet. 
Jessica Alba
Net Worth: $100 million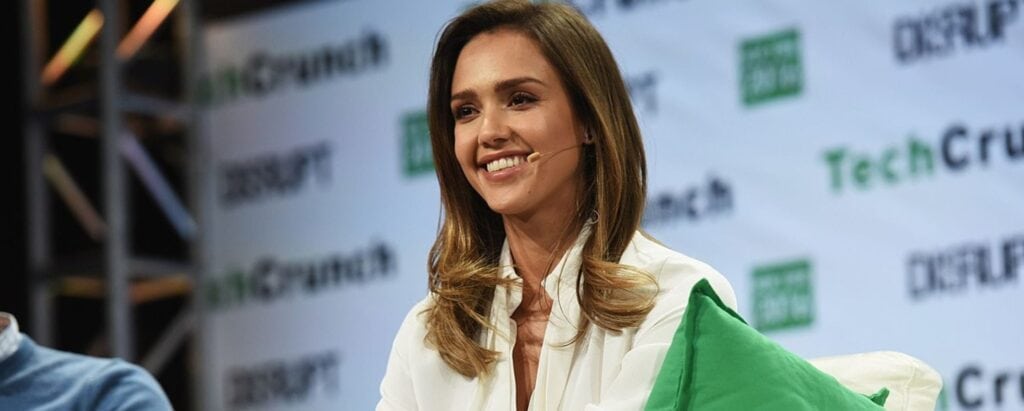 Jessica Alba is known for her roles as a hip-hop choreographer in the 2003 movie Honey and as a stripper in the Sin City franchise. But she's also a savvy businesswoman.
In 2008, Alba had a baby shower for her first daughter, Honor. When she washed her gifts in some mainstream detergent, Honor broke out into red welts, and Alba immediately grew concerned about her new baby's sensitive skin.
After some deep research and discovering the harmful chemicals in many mainstream baby brands, Alba set out to create her own line of gentle, chemical-free products. And so, the Honest Company was born.
She teamed up with Brian Lee, and the two invested $6 million into the new brand, and the business was finally incorporated in 2011.
She received some backlash and even a couple of lawsuits in the early years – it's hard to brand your company "Honest" and not get scrutinized. But her business made it through and is hugely popular. 
Her diaper range was hugely successful, and the company raised around $128 throughout 2014. By 2020 and through the pandemic, the Honest Company made over $300 million, and the brand continues to be a huge success.
George Clooney
Net Worth: $500 million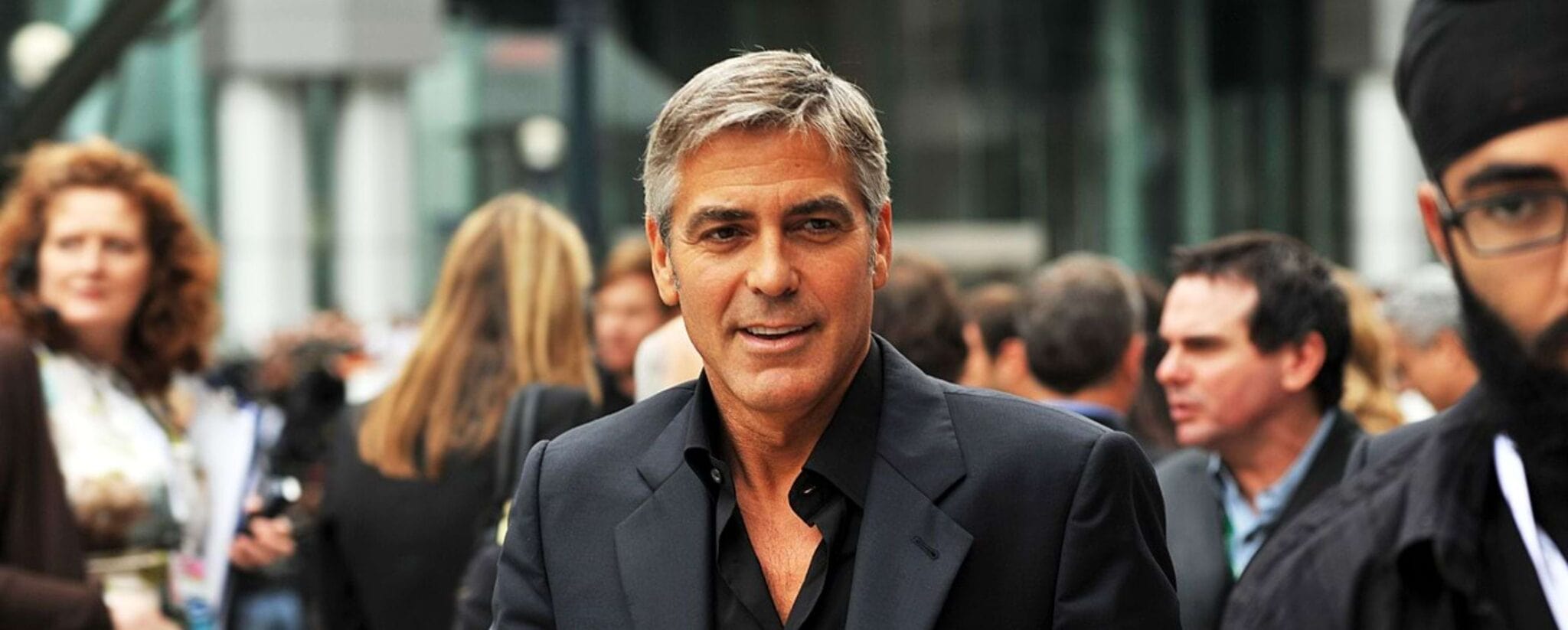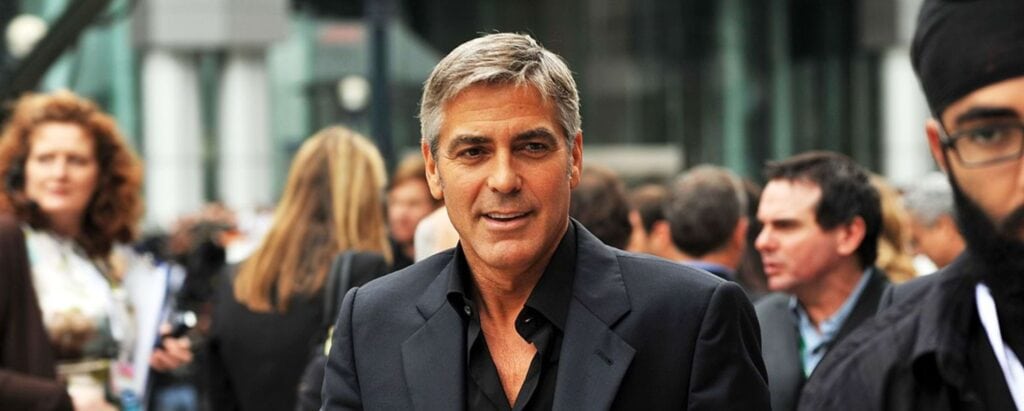 Perhaps one of the best-known actors in the entire world, George Clooney has played everything from a con man to an ER doctor and has a massive list of accolades to show for it.
Away from the big screen, Clooney owns his own tequila brand, but he was never in it for the money. Casamigos Tequila is widely thought of as the best-tasting tequila on the market, and it has a heartwarming origin story.
In 2013, Clooney co-founded his tequila company with his friends – the name literally means "house of friends" in Spanish. They aimed to create a tequila they enjoyed without getting a raging hangover the next day.
After some extensive research and tasting about 700 samples, they finally landed on the Casamigos signature blend. Since neither Clooney nor his friends needed the money, this was a passion project, and they wanted it to be as affordable as possible.
When their tequila hit the market, it was an astounding success, and after just four years, the company was bought out by Diageo for a cool $1 billion.
Jennifer Aniston
Net Worth: $320 million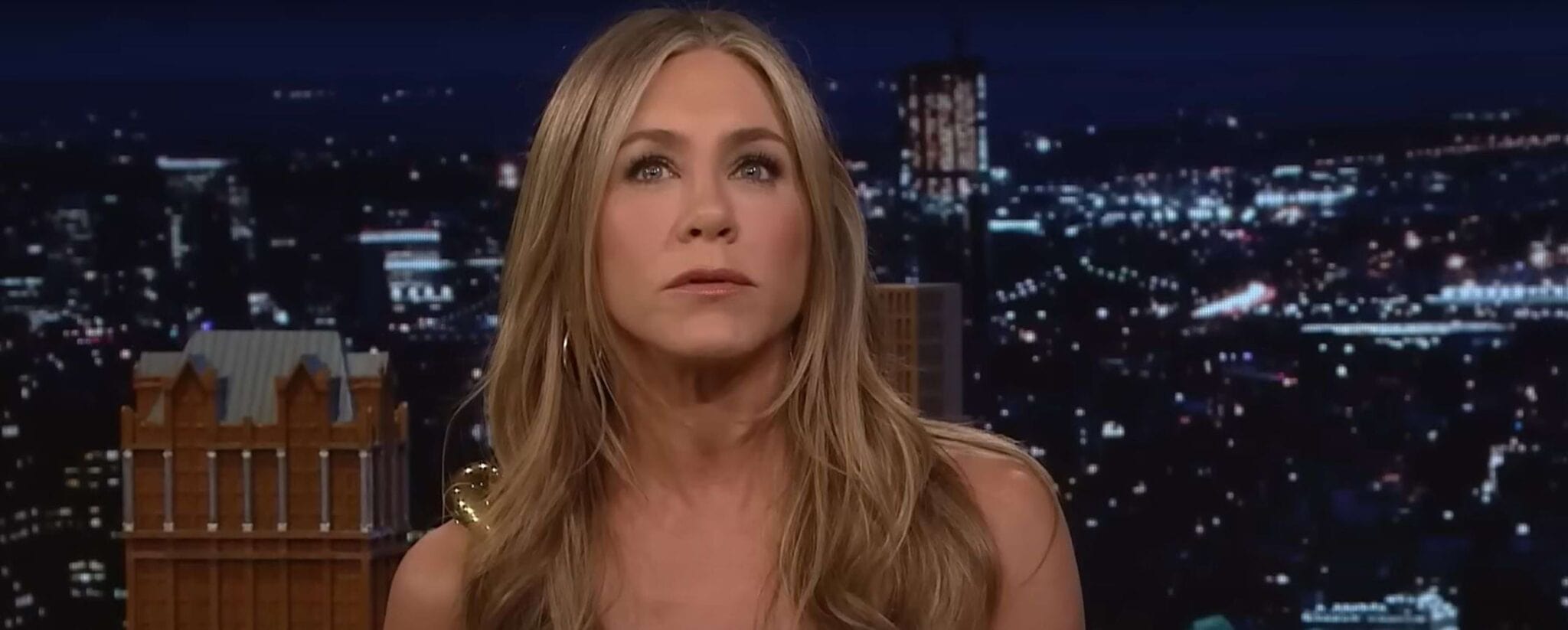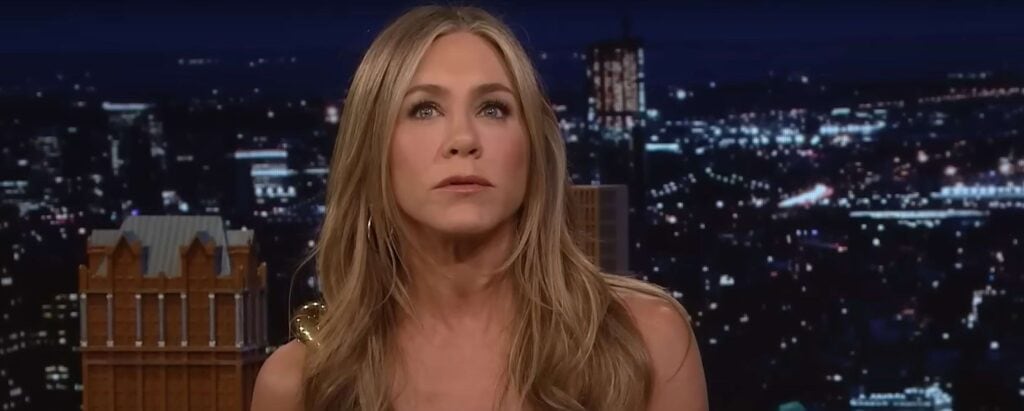 Most people know Jennifer as the rom-com actress and the fashion icon Rachel from Friends. She's the second-highest-paid movie actress of all time, but she's also the face of countless ad campaigns.
From Smartwater to Aveeno moisturizer, this award-winning actress has used her influence to land some major campaigns in print and TV media. Recently, Aniston has become the new chief creative officer of Vital Proteins, America's top-selling collagen brand.
Jen always says she's passionate about the products she advertises and that honesty has propelled her business career, after making $1 million per episode on Friends.
Alongside her brand deals, Aniston also has her own line of perfumes, releasing six signature fragrances to date.
Gwyneth Paltrow
Net Worth: $200 million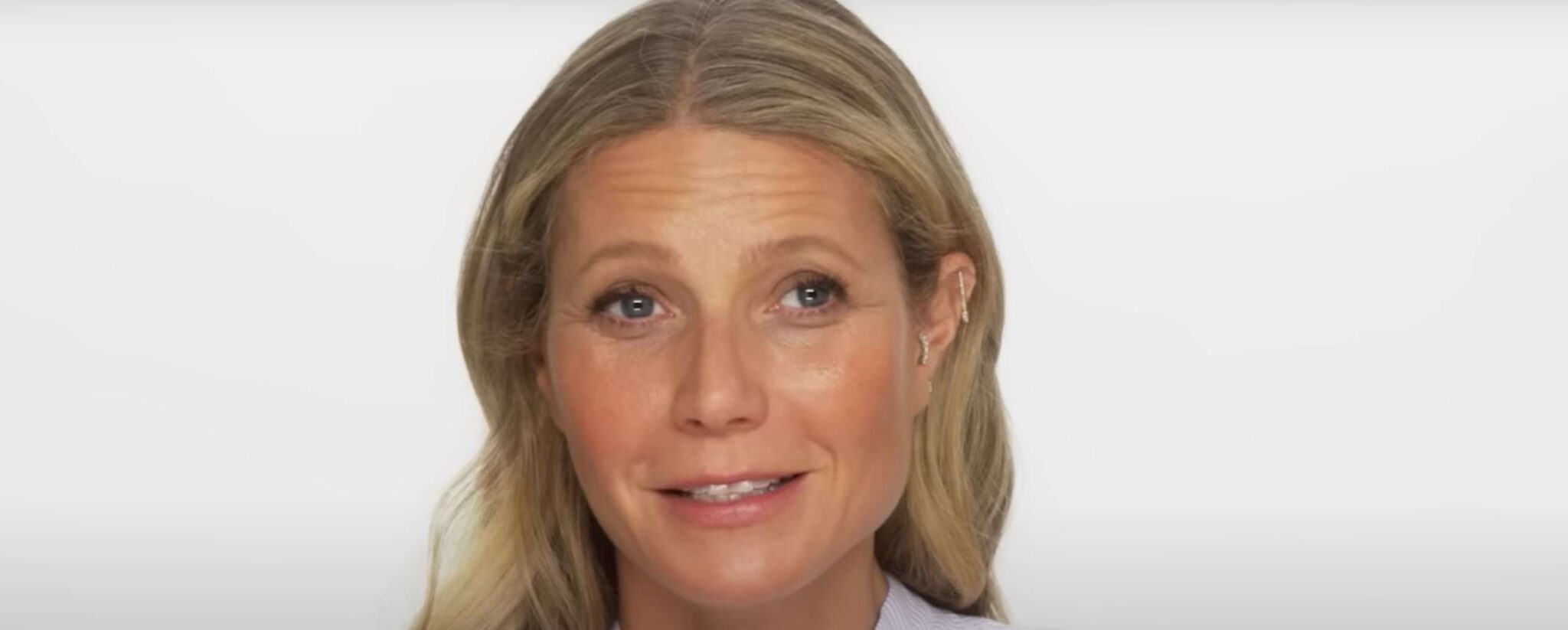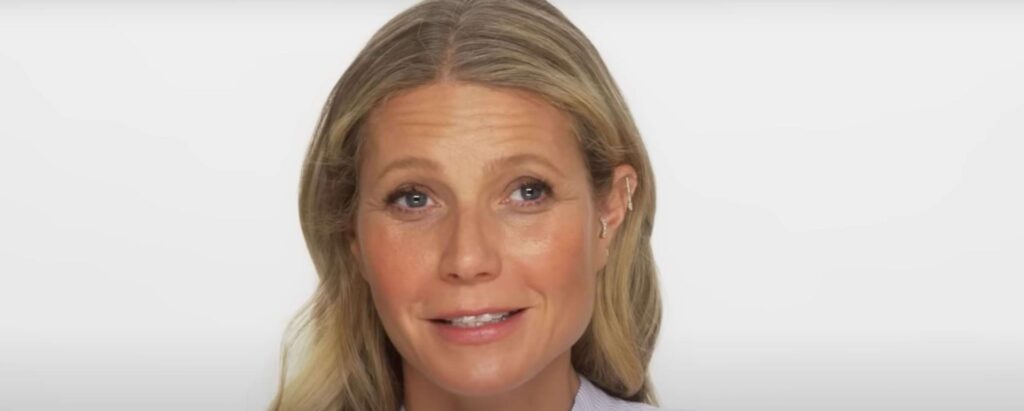 Hollywood actress Gwyneth Paltrow is most known for her role as the CEO of Stark Industries and wife of Iron Man in the Marvel franchise, but you've probably also heard of her lifestyle brand, Goop.
What started out as a weekly newsletter for her family and friends quickly evolved into a 200-person franchise that sells globally.
The wellness brand offers advice from doctors, travel recs, and a range of luxury beauty, fashion, and home products.
Valued at $250 million, Goop has been through several controversies since 2008. The lifestyle brand agreed to pay $145,000 in civil penalties over several products, including egg-shaped stones said to improve health, that turned out to be totally unfounded.
Even so, Goop continues to be a success today, with over 8 million subscribers – that's 40% higher than the average lifestyle category.
Leonardo DiCaprio
Net Worth: $300 million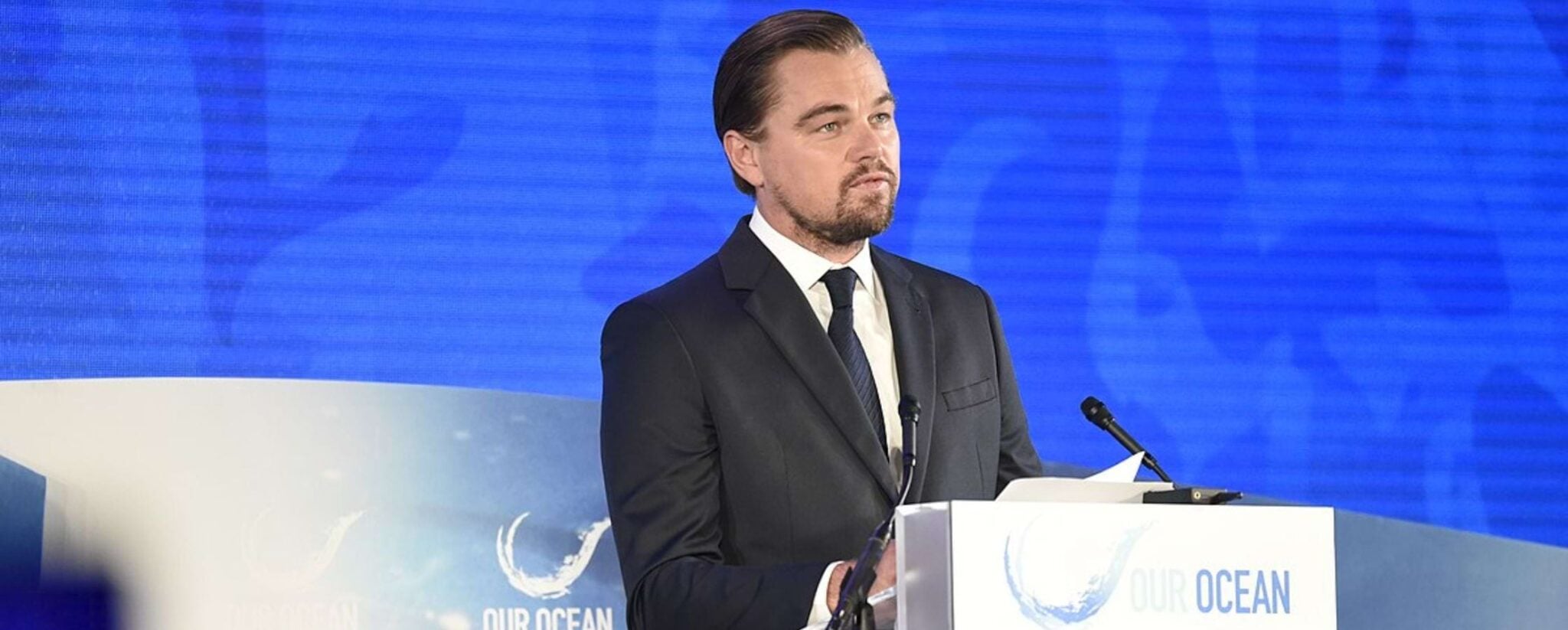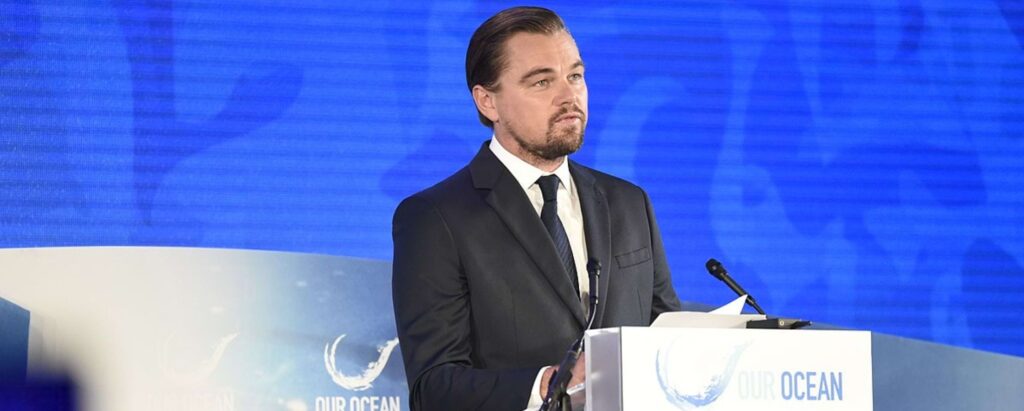 Leo is renowned for some of his film roles and has won Baftas and Golden Globes for his performances. What you might not know about DiCaprio is that he's also a keen investor.
This Hollywood actor is a vocal environmentalist, and a significant portion of his investments go to environmental companies.
Since 2011, DiCaprio has invested millions in start-ups, beginning his portfolio with a $4 million investment in the video-sharing website Mobli (now defunct).
He's also an equity investor and an ambassador for the car manufacturer Fisker Automotive – a company dedicated to wildlife protection.
Also in his portfolio are Diamond Foundry and Casper, which he invested in back in 2015. More recently, he invested in Cue (a health monitoring app), MindMaze (a virtual reality start-up), and Kingo (a solar power firm).
On top of his impressive portfolio, DiCaprio also owns his own film studio called Appian Way Productions, which was responsible for his movie, the Revenant.
Reese Witherspoon
Net Worth: $430 million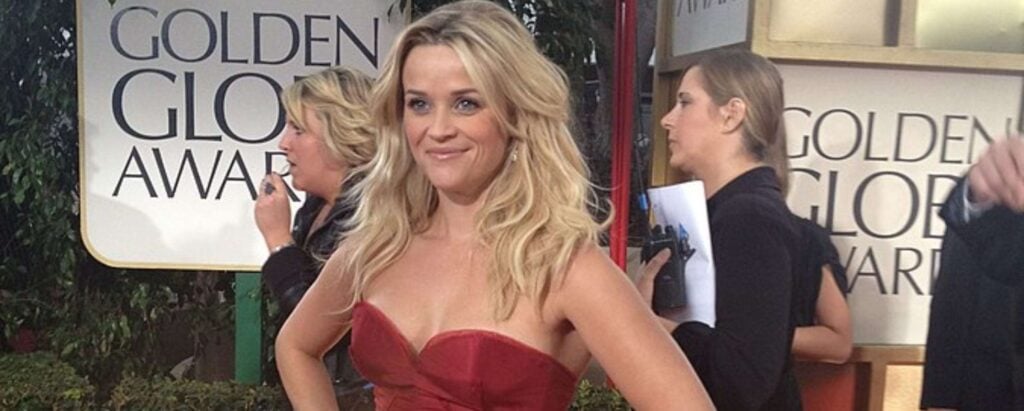 There aren't many adults alive today who haven't heard of Witherspoon's iconic movie, Legally Blonde. Because of this and her other rom-com hits, Reese was named the wealthiest actress in the world in 2021.
Stepping out of the limelight, Witherspoon founded her own production company in 2016 called Hello Sunshine. Its aim is to tell female-led stories, and has produced several hits, including Big Little Lies and Fires Everywhere.
In 2021, Witherspoon sold a portion of her company to Candle Media for $900 million, retaining 18% ownership.
After that, she expanded her media empire to include Reese's Book Club, where she recommends her favorite books. She's made millions with an avid audience of millions of readers worldwide.
Reese also owns the clothing line Draper James, which emphasizes her southern roots and personal style.
Mark Wahlberg
Net Worth: $400 million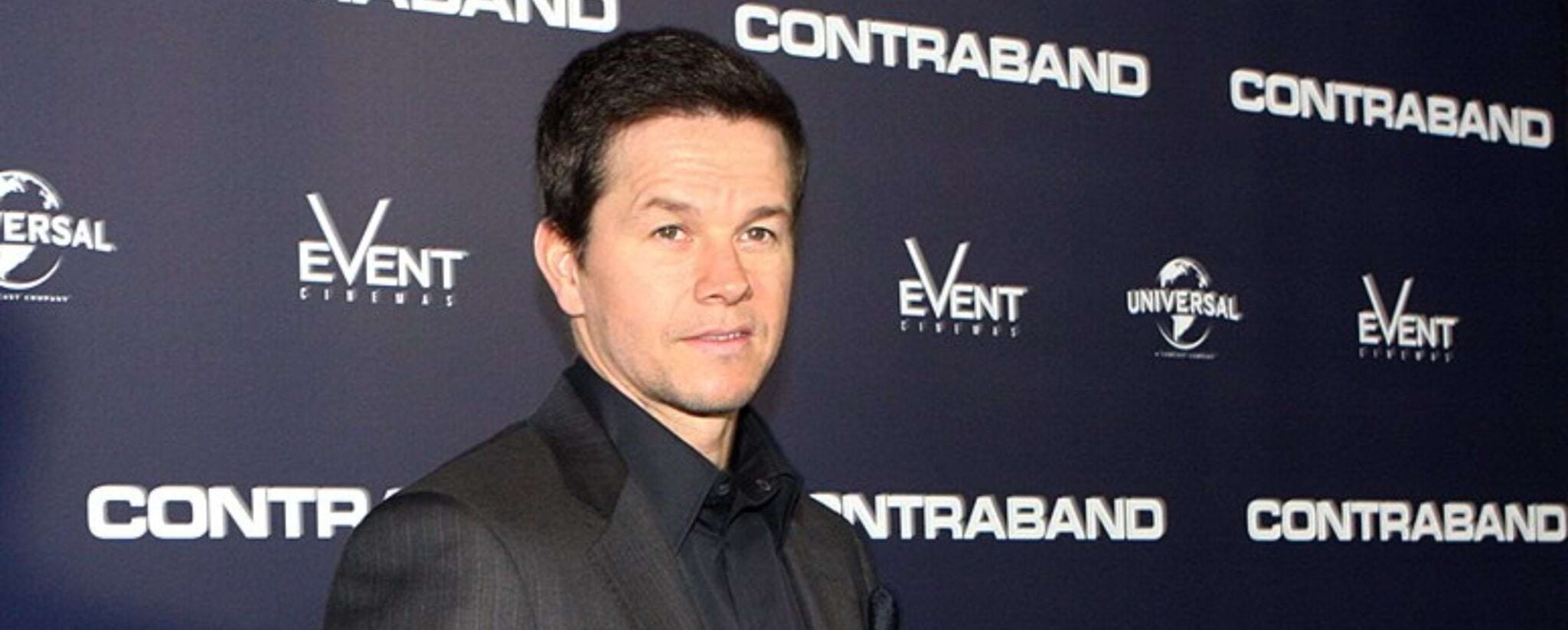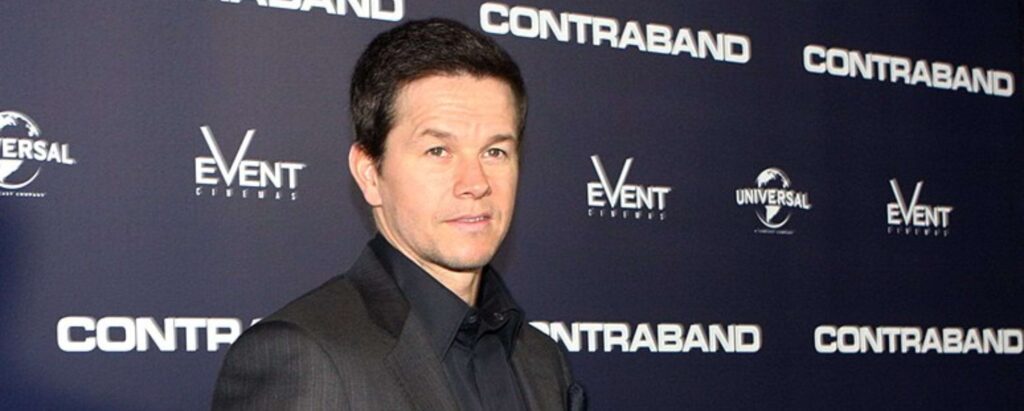 Comedy actor Mark Wahlberg started his career as a rapper with Marky Mark and the Funky Bunch before he transitioned to underwear modeling and, finally, acting.
The Hollywood star went viral in 2018 when he shared his unusual morning routine. Wahlberg revealed he wakes up at 2:30am just to fit everything into his day, including a strict schedule of no caffeine, morning prayers, and a workout, all completed by 4am.
Although many saw his morning routine as impossible, it has helped him create eight different businesses:
Closest to the Hole – a film and TV production company
Aquahydrate – a water company
Performance Inspired – a nutrition company
F45 – a chain of gyms
Municipal – a clothing brand
Mark Wahlberg Auto Group – a car dealership chain in Colombus, OH
Unrealistic Ideas – another production company
Wahlbergers – a burger joint chain
When you take a look at his long list of accomplishments, it's easy to see why this actor gets up at 2:30am every morning!
Ryan Reynolds
Net Worth: $350 million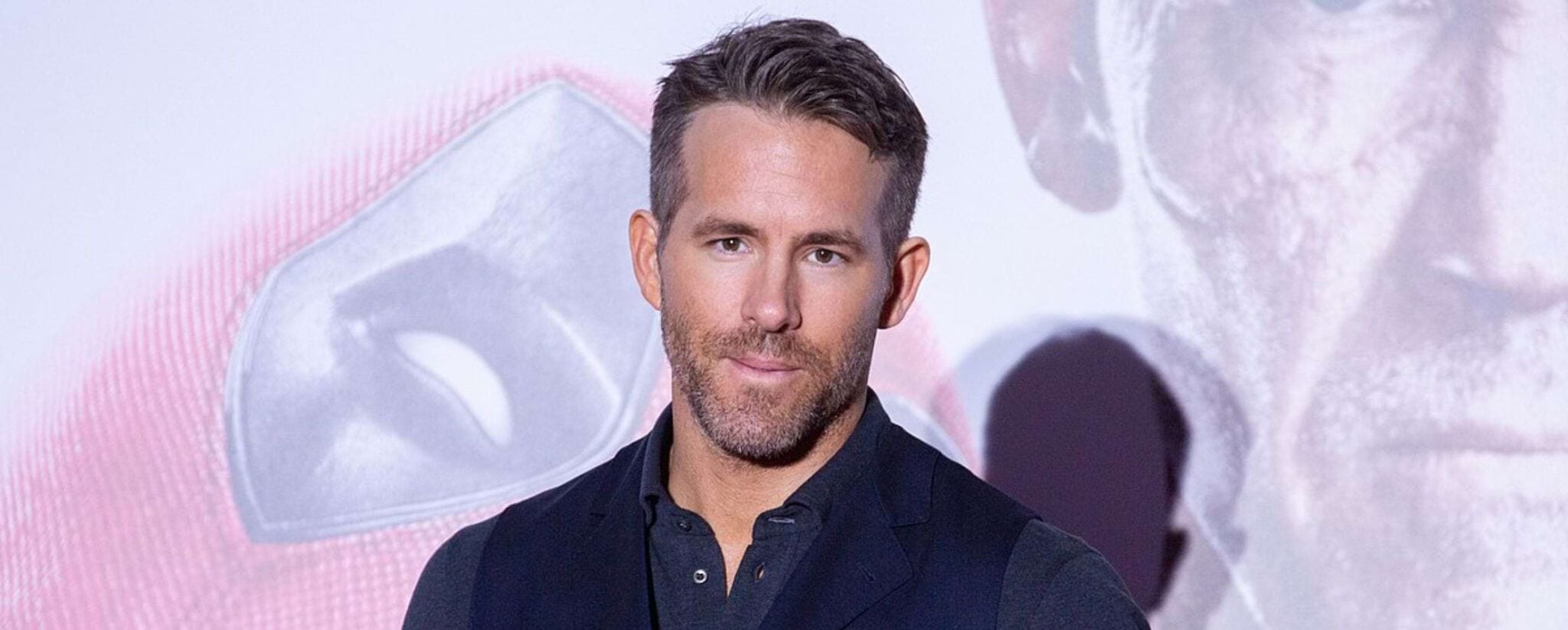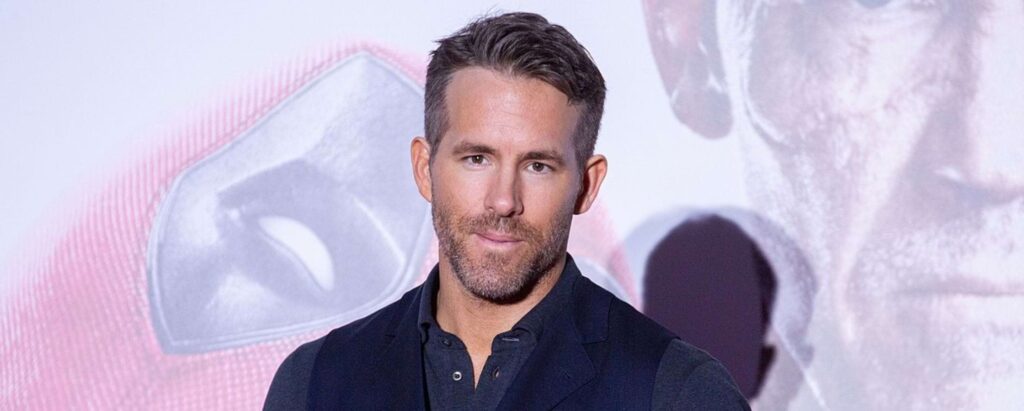 Reynolds has made quite a name for himself as a business tycoon by investing in start-ups. Deadpool's main man enjoys investing in small businesses and helps companies get to the next level of success.
In 2018, Reynolds teamed up with George Dewey to launch their own film production company and digital marketing agency called Maximum Effort. Since launching, they've been involved in films, TV shows, and digital forms of entertainment, including The Adam Project for Netflix.
In the same year he launched his production company, Reynolds also bought Aviation American Gin. The company wasn't well-known before his takeover, but the Portland-made gin company now sells 96,000 cases every year.
Finally, in 2020, Reynolds teamed up with his close friend and fellow actor, Rob McEhelnney, to buy Wrexham Association Football Club. Wrexham is Wales' oldest football club, and the pair aim to strengthen the club's ideals and repay the fans for their support.
Kate Hudson
Net Worth: $80 million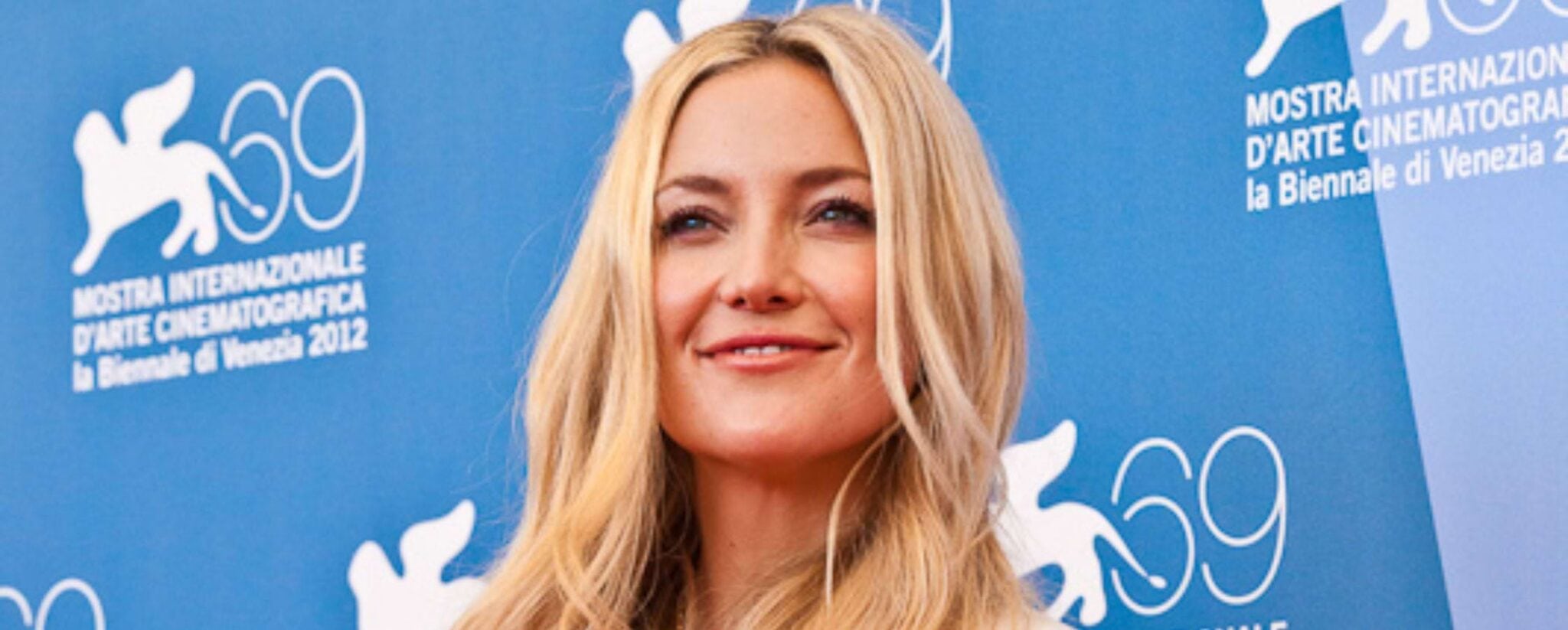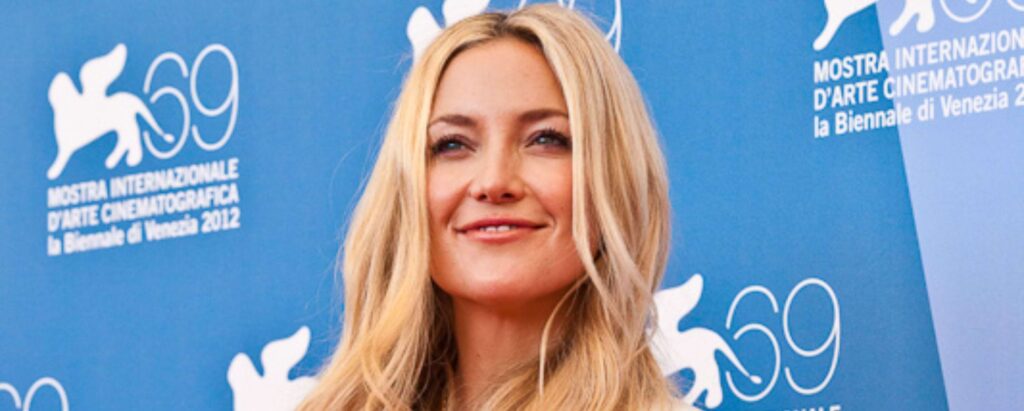 From starring in rom-coms to noir thrillers, Kate Hudson has a wide range of roles. What many people don't know is that she's also the founder of Fabletics, the world's most fashionable high-performance brand.
Created in 2013, the brand fuses the latest advances in performance technology with fashion trends. By 2020, the company was worth over $500 million and had two million VIP members.
Ashton Kutcher
Net Worth: $200 million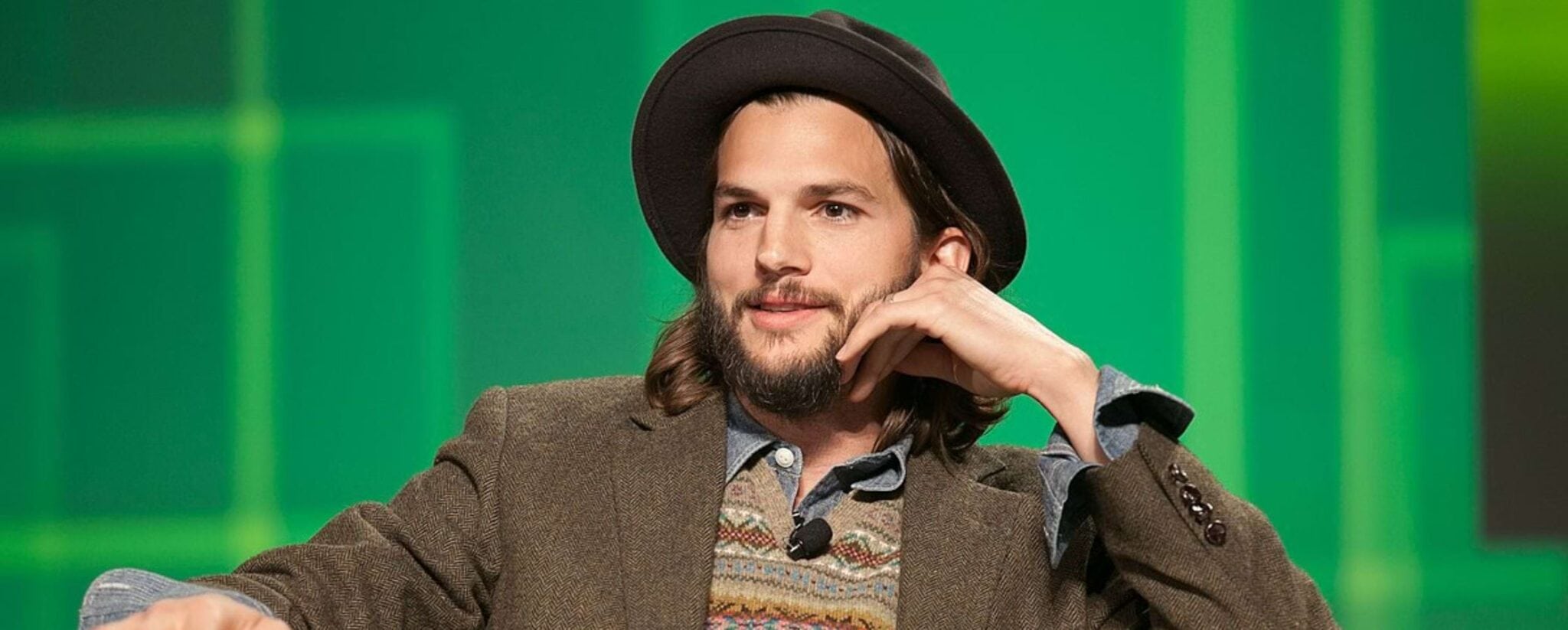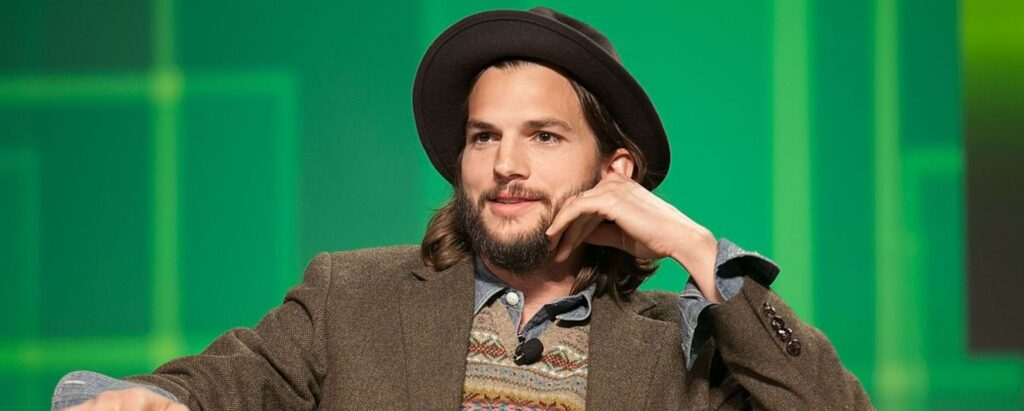 Fans of That 90s Show were overjoyed to see the reboot launch in January of this year, two decades after it ended. But in an interview with Esquire, Kutcher said he didn't need the money from the role and never needs to take a role for the money again.
That's because he's doing incredibly well with his tech investment portfolio. For the past thirteen years, Kutcher has been building his tech investing career through his own fund A-Grade Investments. He founded his company in 2010 alongside Guy Oseary and billionaire Ron Burkle.
The fund has invested in companies like Spotify, Uber, Airbnb, and Warby Parker, all paying handsome dividends.
When Netflix asked Kutcher to come back to star in That 90s Show, he asked for the production to take place near his Beverly Hills home in LA, so he could spend more time with his kids, and the extra budget came directly from his paycheck.
Mary-Kate and Ashley Olsen
Net Worth: $500 million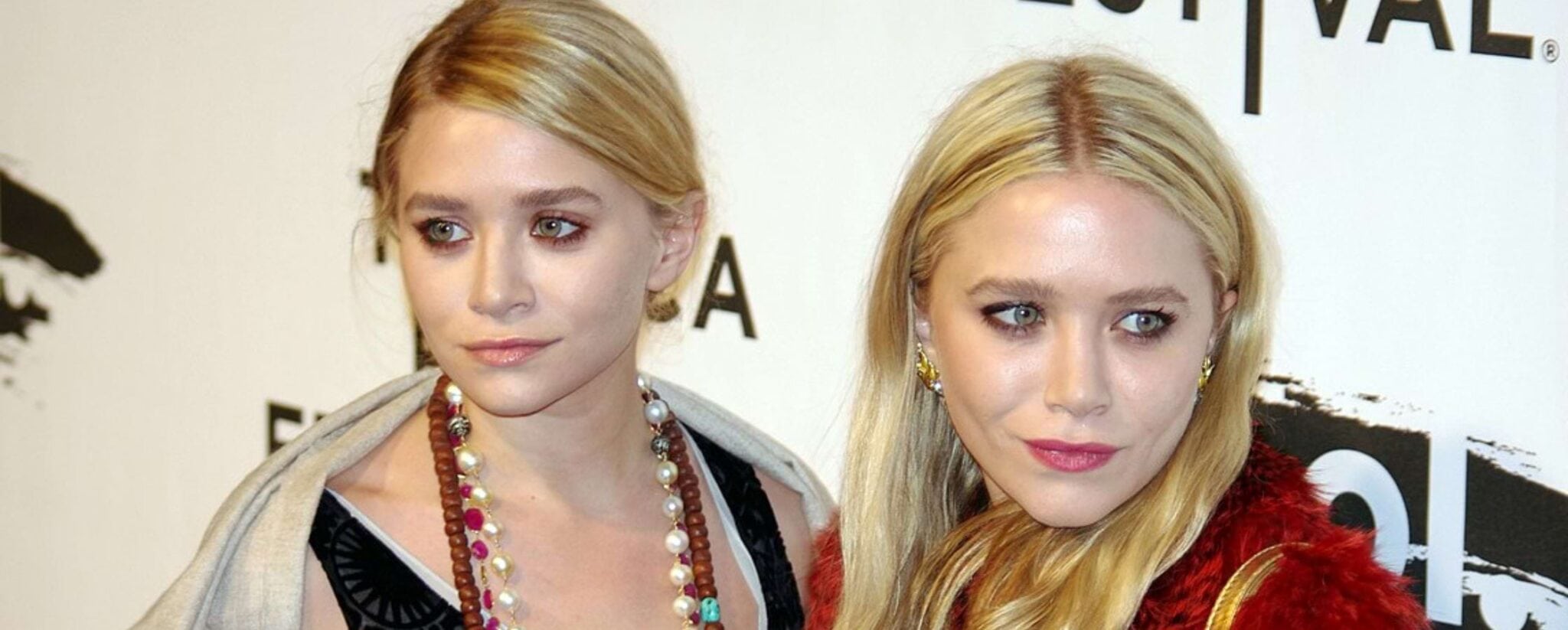 The Olsen twins launched their star-studded careers at just six years of age, and they haven't really gone wrong since. The twins have been fashion icons since a young age and have used that influence to build a billion-dollar empire.
The Olsens have two major brands, Elizabeth and James and The Row (known as The Hermès of America), as well as a line of signature fragrances. Their parent company, Dualstar, reports $1 billion in annual sales.
The twins are also incredibly well-respected in the fashion world and have won three CFDA awards over the years.
Will Smith
Net Worth: $350 million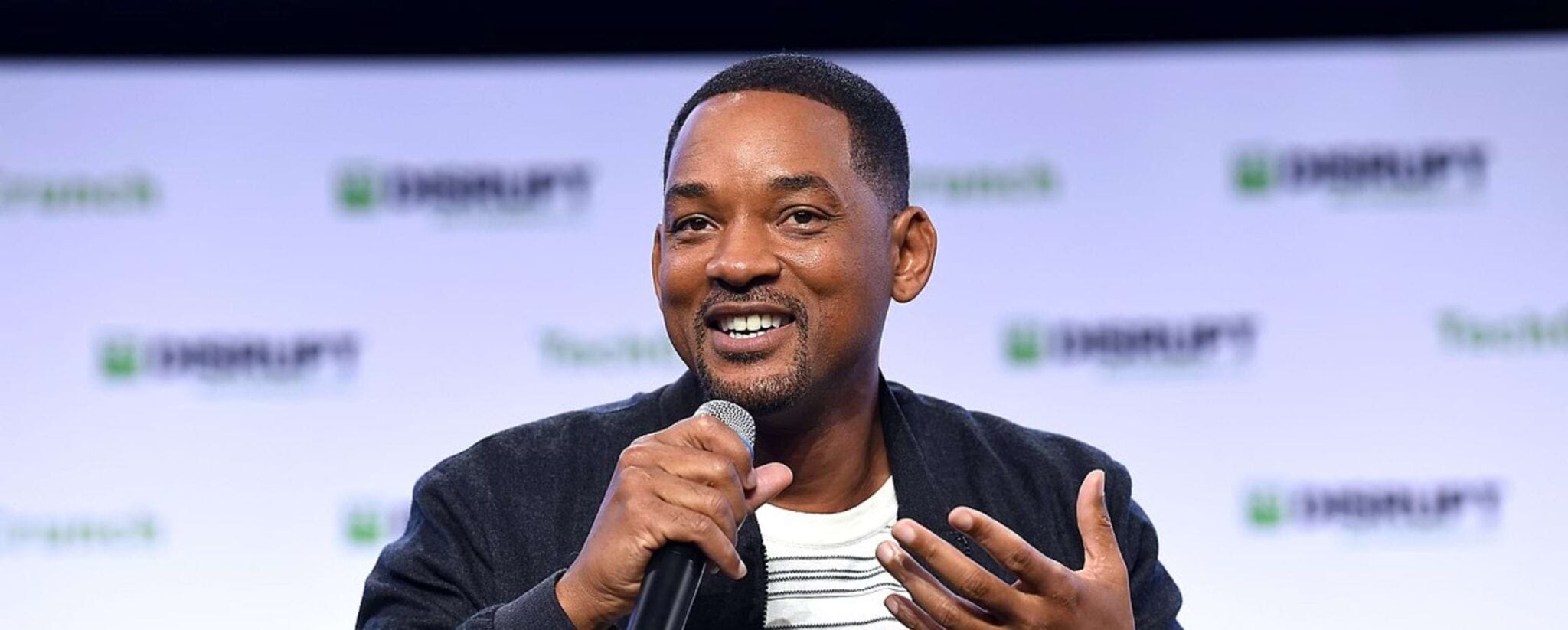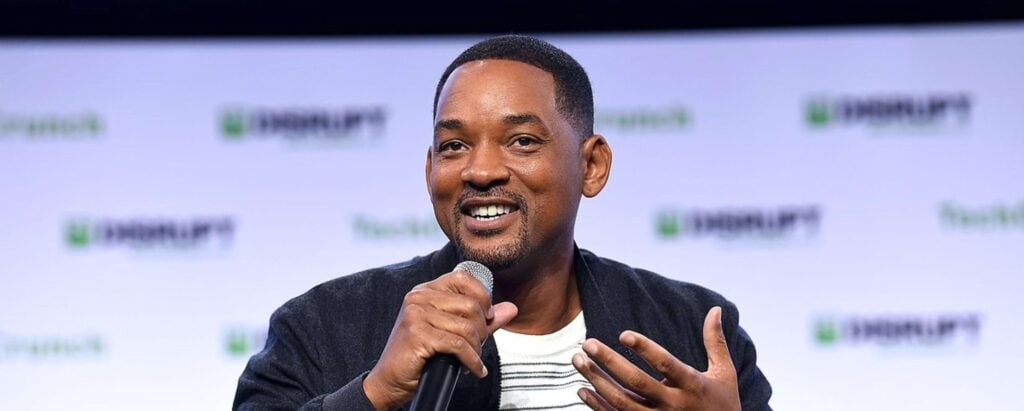 Living legend and rapper Will Smith has left a mark on the world of acting, not to mention the music industry. From heart-wrenching roles to his stint as an anti-hero, most people have a Will Smith movie they love.
At the age of 54, Smith is one of the highest-paid actors in Hollywood over the last twenty years and is beginning to leave his mark on the business world.
In 2019, alongside his now ex-wife Jada, Smith launched Westbrook Inc., a multimedia company that is home to all of the Smith family's original content. It currently houses Jada's Emmy-nominated series, Red Table Talk, Westbrook Studios, Westbrook Media, and Overbrook Entertainment.
Will Smith is also a co-founder of Just Water, an eco-friendly start-up. In 2019, the brand reached a $100 million valuation and is now sold in over 15,000 stores in North America.
As a keen investor, Smith also invested $10,000 in start-up Socionado, the winner of TechCrunch's elevator pitch contest. The company specializes in employer branding, which sparked Will's interest.
Smith is also the co-founder of Dreamers VC, a venture capital fund that connects Japanese investors with US start-ups. Brands like Travel Bank and Mellitus are in Dreamers VC's portfolio, and it continues to expand.
Ryan Gosling
Net Worth: $70 million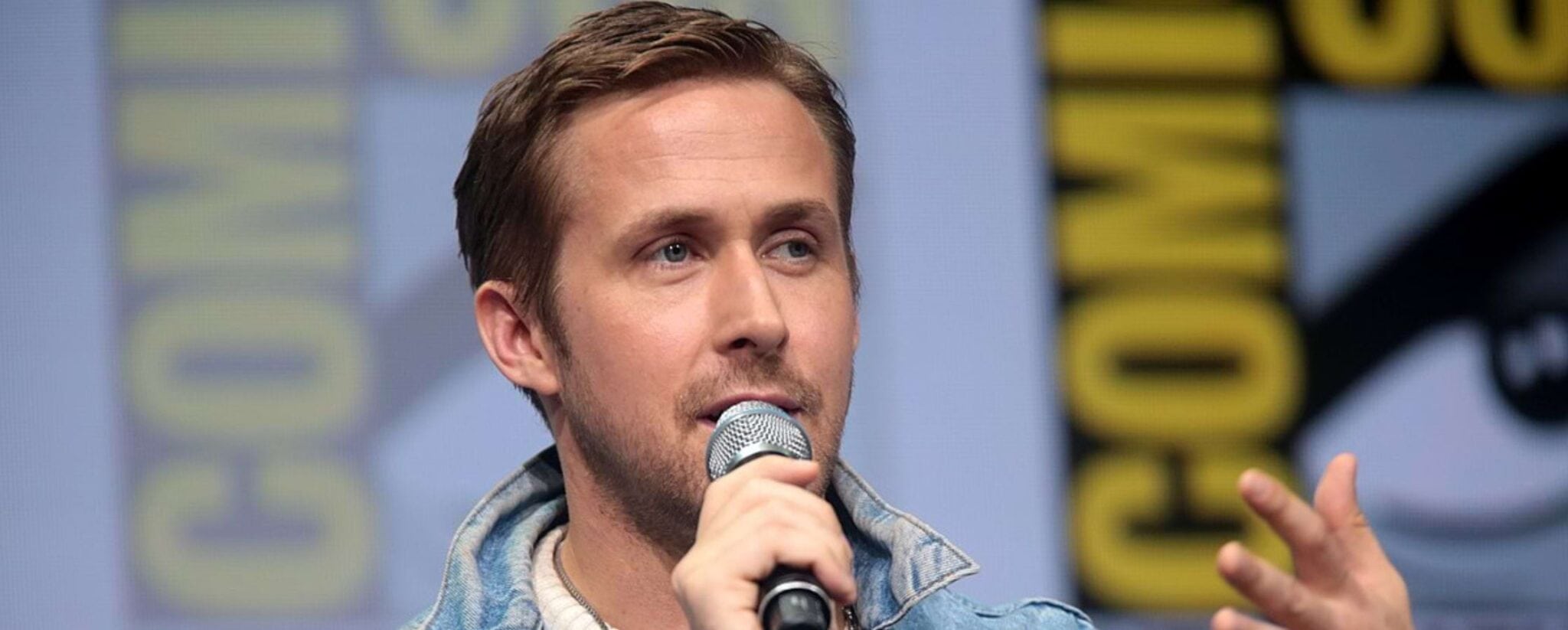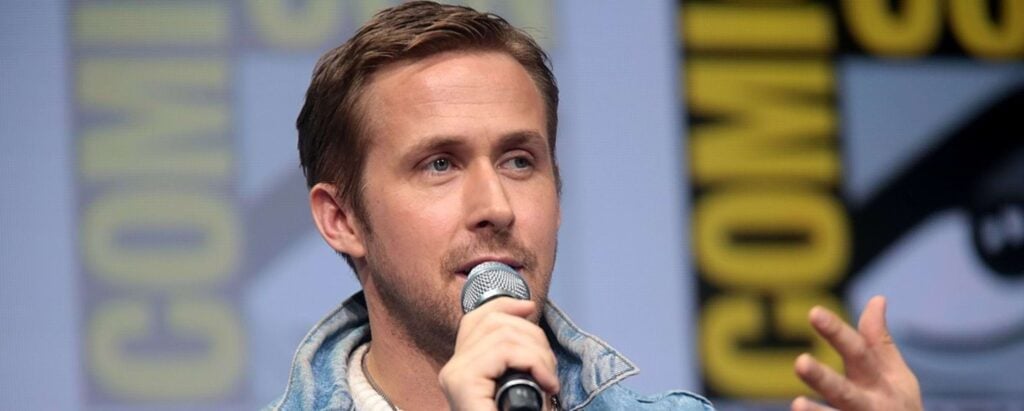 Hollywood's heart-throb Ryan Gosling got his breakthrough role as Noah in The Notebook in 2004. But as well as being an actor, Gosling is also a singer, brand endorser, and restaurant owner.
Gosling put his life savings into a Moroccan-themed restaurant called Tagine in Beverly Hills. He spent a year renovating and co-owns the restaurant with Moroccan-born chef Abdessamad Benameur. After opening, it quickly became a regular spot for celebs.
Gosling is also part of several high-profile ad campaigns, most notably a 2016 Super Bowl commercial for Hyundai. In 2021, he became a brand ambassador for Tag Heuer, being chosen for his sensitive yet confident energy that is defining the new generation of masculinity, according to the luxury watch brand.
Drew Barrymore
Net Worth: $125 million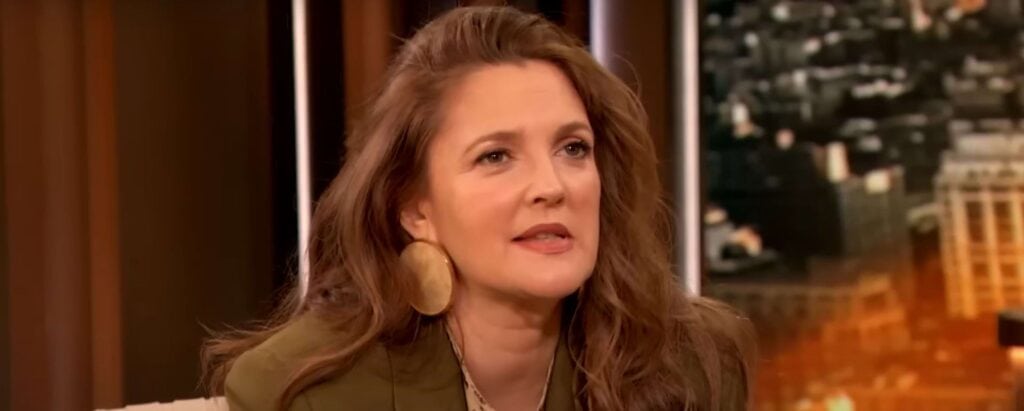 Although she's played some incredible roles in the past, Drew Barrymore has revealed that she's no longer interested in acting and wants more time to spend with her kids.
But that doesn't mean she's taking it easy. Today, Drew is the owner of two beauty brands, her own magazine, and is the host of her own lifestyle show.
When she was planning her own business in 2013, she wanted a name that women would love. She eventually landed on two: Flower Beauty and Flower Home.
Her Flower Beauty brand has a range of beauty products to help women look and feel their best. Her range includes makeup products, skincare, and perfume, all of which are cruelty-free and eco-friendly. The brand is available in five New York stores and is becoming more well-known.
Flower Home is the sister brand offering a range of homeware items in Walmart.
Her show, The Drew Barrymore Show, debuted in 2020 and is already being renewed for a fourth season in 2023. The show averages over 1.1 million viewers, and her viewership grows by about half a million viewers each year.
Robert De Niro
Net Worth: $500 million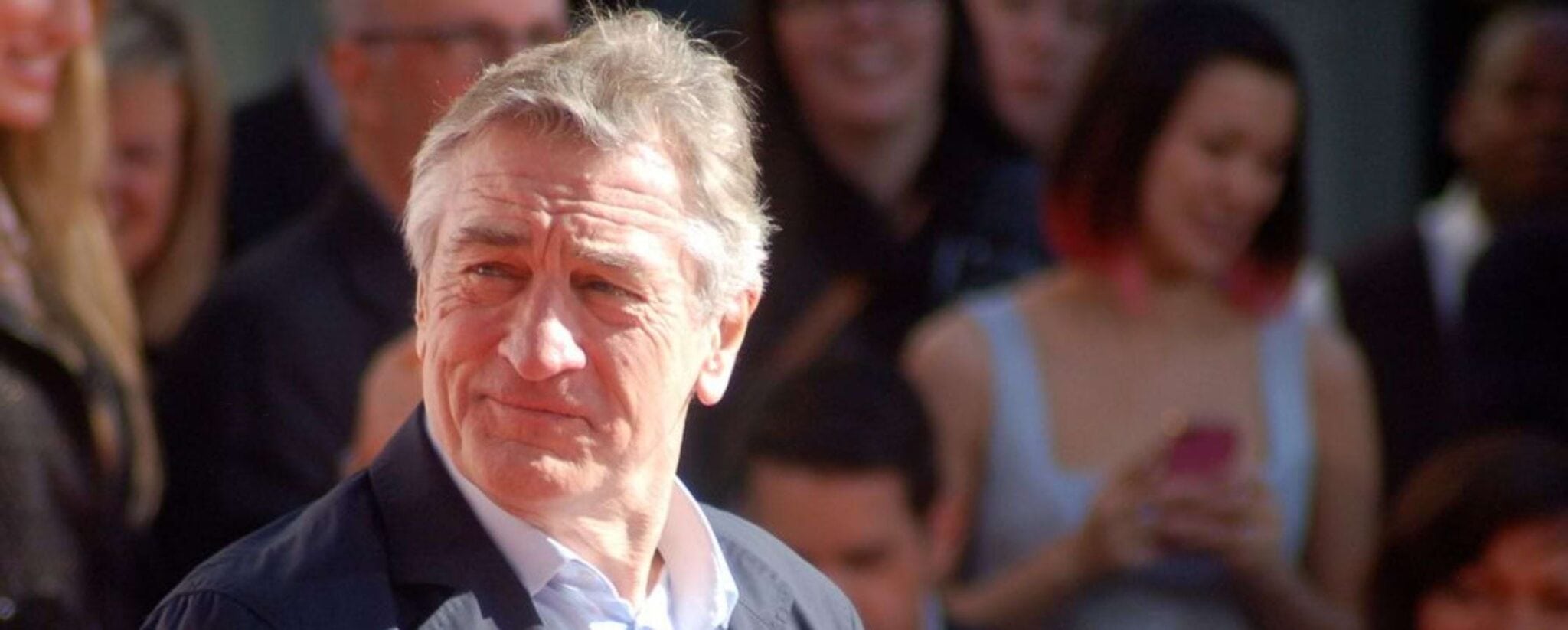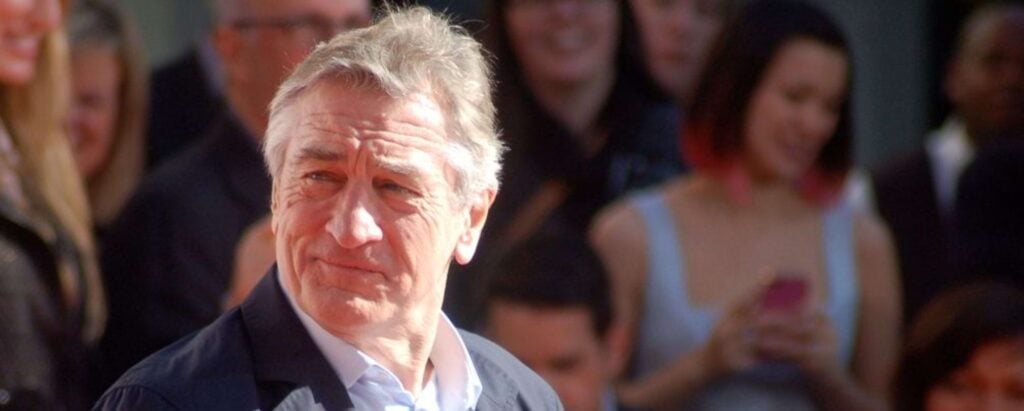 You talkin' to me? De Niro is a master in the world of acting, with over 120 roles to his name. A beloved actor, De Niro is also the co-founder of the Nobu restaurant chain, established in 1994.
Today, he owns more than a dozen Nobu restaurants, along with his business partners, and eight luxury hotels in the US.
His life as a restaurant owner started when he visited Matsuhisa's restaurant in LA. He was so impressed that he told him that if he ever wanted to open a restaurant in New York, he'd be interested. Who wouldn't take him up on that offer?
Nobu Hospitality LLC is expected to earn a billion dollars in revenue by 2023, and the company plans to build condos and luxury properties in Toronto alongside the existing Nobu restaurant.
De Niro also founded Tribeca Enterprises in 2003, a network of businesses that includes the Tribeca Film Festival, Tribeca Cinemas, and a few other media businesses, but there are no official figures on how profitable this company is.
Sarah Jessica Parker
Net Worth: $200 million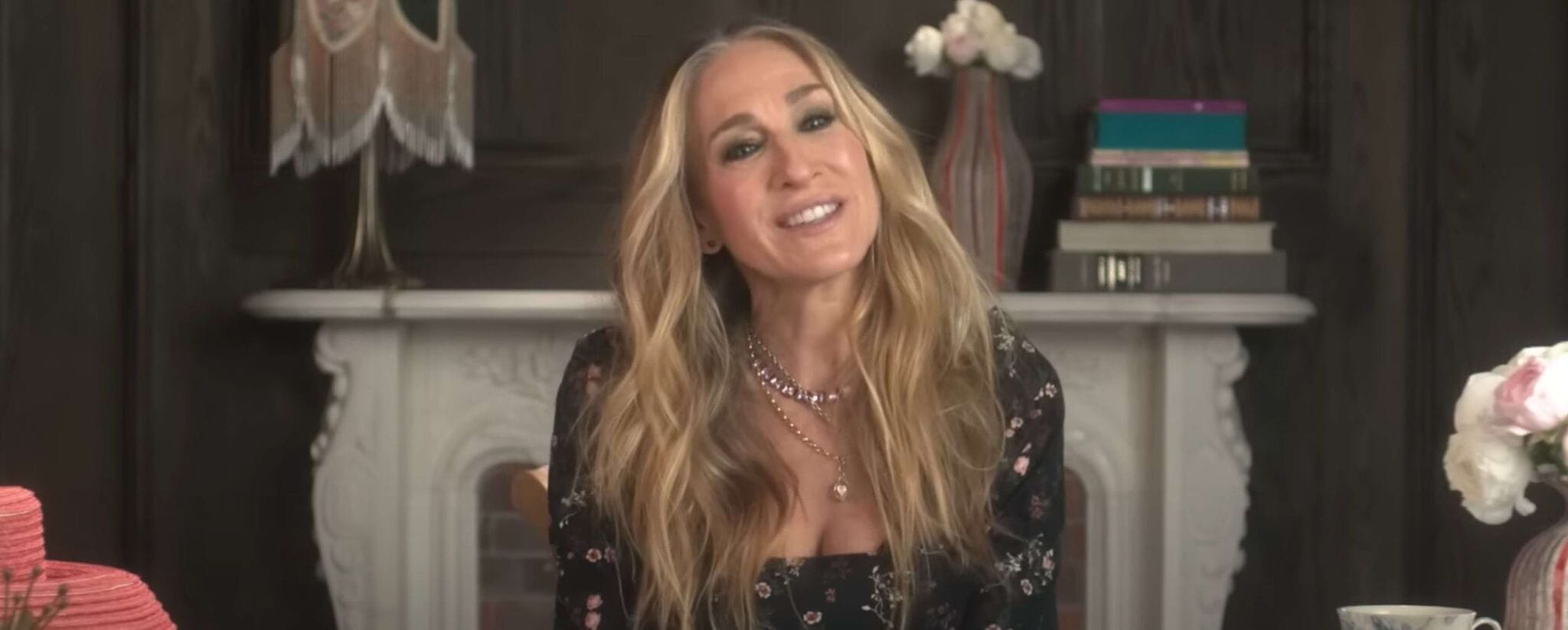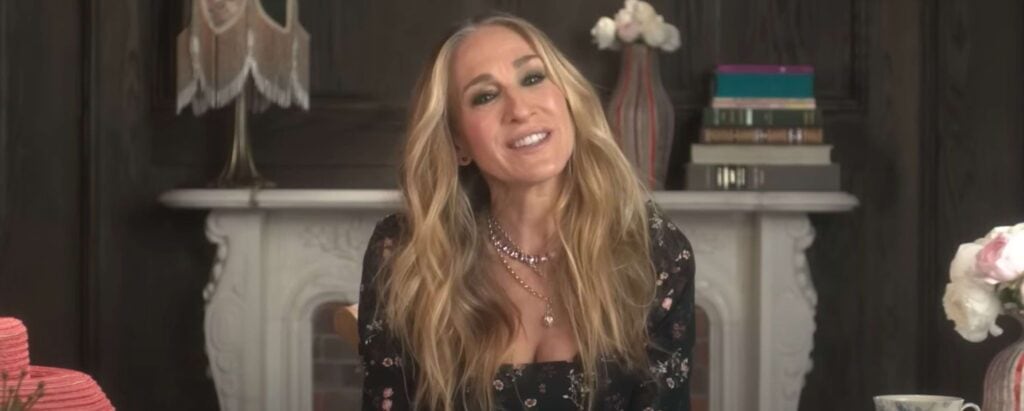 SJP is synonymous with Carrie Bradshaw, and her influence on the fashion world is undeniable. Since 2005, Parker has been storming the world of business, starting with a line of designer fragrances.
In 2014, she finally launched her SJP collection, which was an instant hit with women of all ages. The footwear in her collection featured stilettos, flats, pumps, and more, solidifying her reputation as a fashion icon.
When her shoe line launched, she created a pop-up store with designer George Malkemus on Manhattan's Fifth Avenue, offering everything from shoes to handbags.
Outside of the fashion world, Parker also has her own wine collection. Invivo X SJP is a collaboration with New Zealand's Invivo brand, including a Sauvignon Blanc and French Rosé.
Salma Hayek
Net Worth: $200 million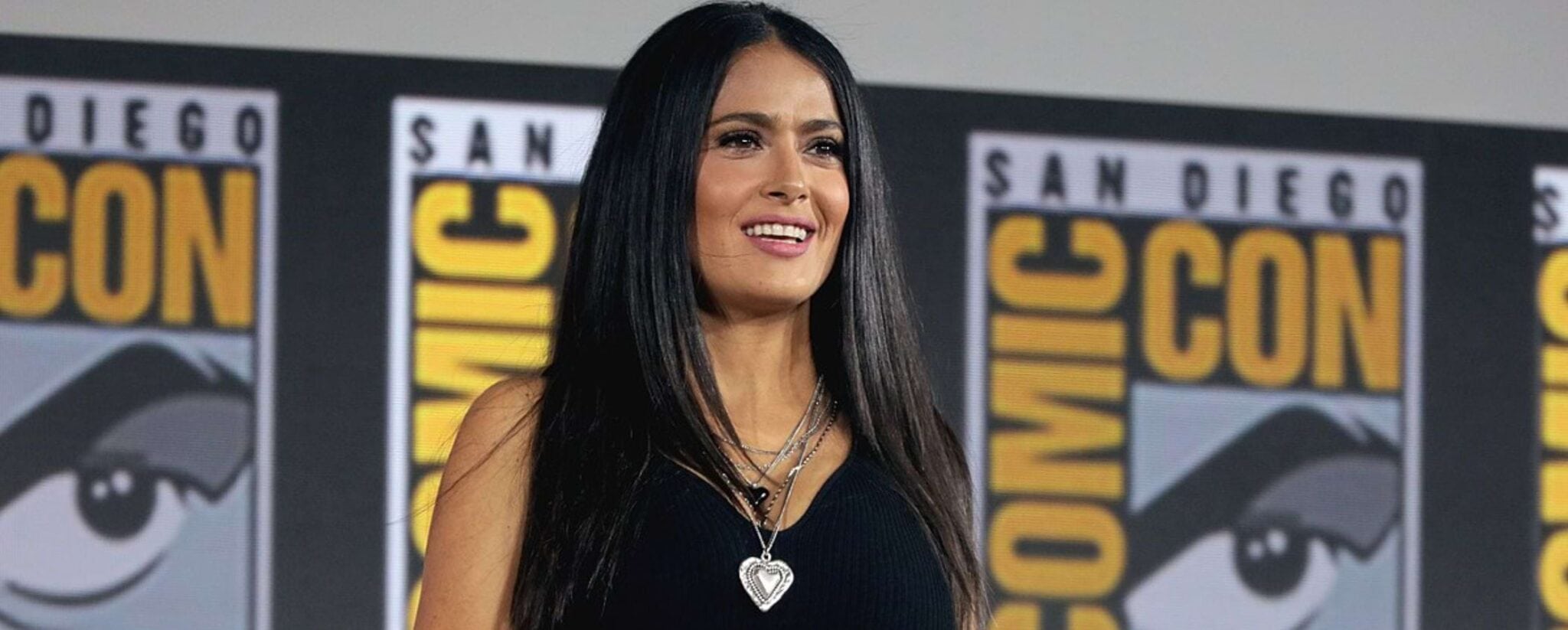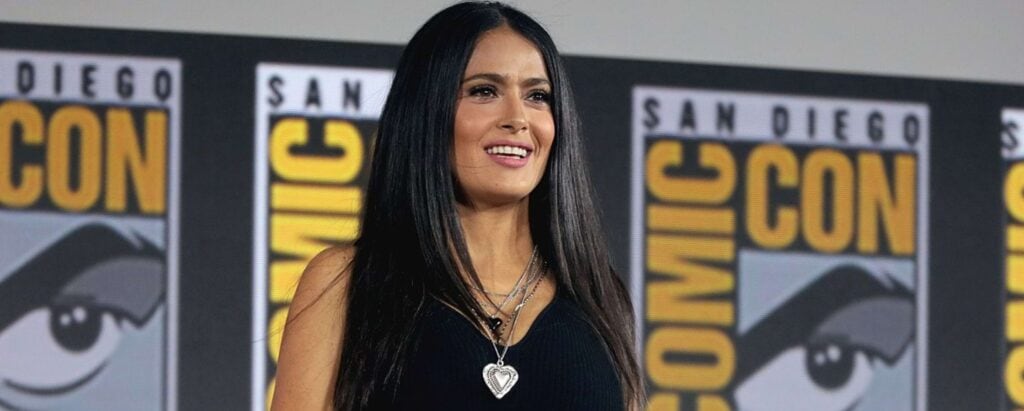 Salma Hayek is the founder of two multi-million-dollar businesses that she spent decades creating. Hayek and her partner Eric Helms launched the two wellness companies – Cooler Cleanse and Blend it Yourself.
Hayek always said that she wanted to get her products just right, which is why she spent years in development. Cooler Cleanse is a home delivery juicing program, while Belnd it Yourself is an innovative beauty range that sends subscribers ingredients to create their own editable facials and skincare products.
Her wellness brands are now worth over $500 million, and Selma is passionate about bringing better health and wellness to her subscribers.
Kevin Costner
Net Worth: $250 million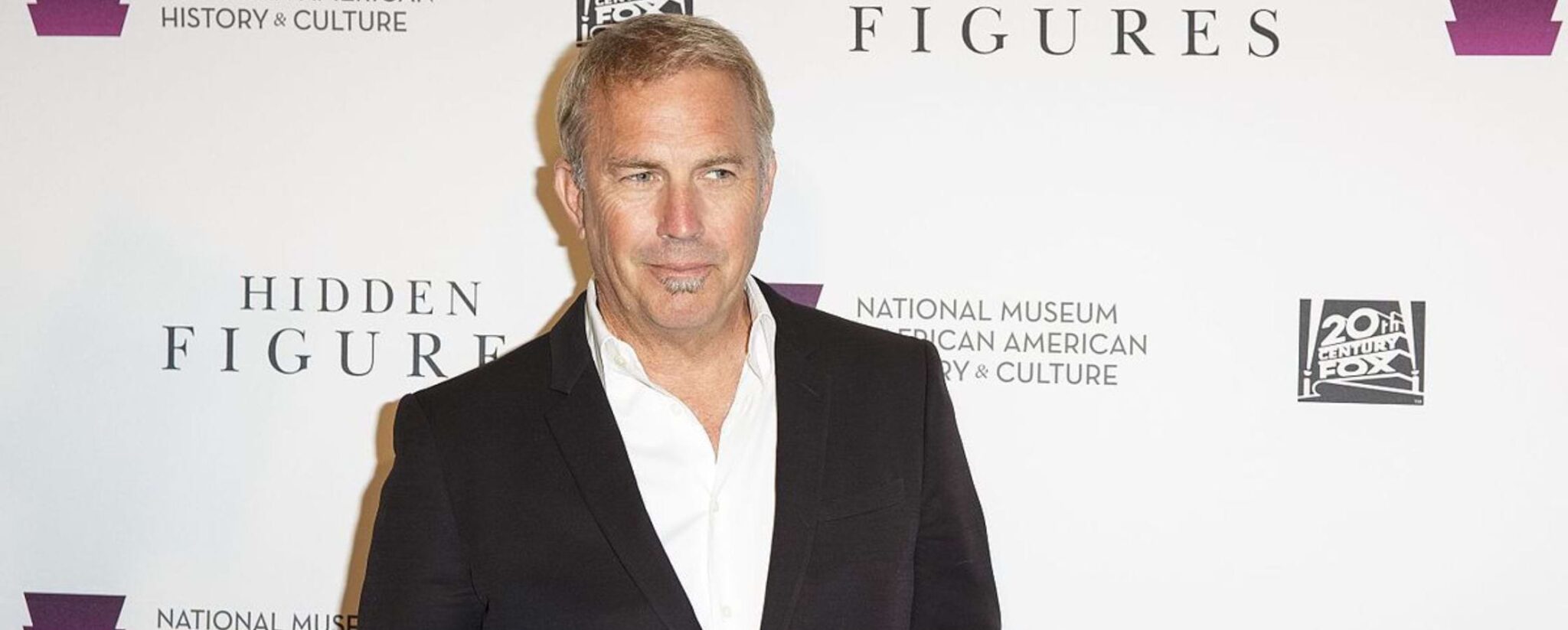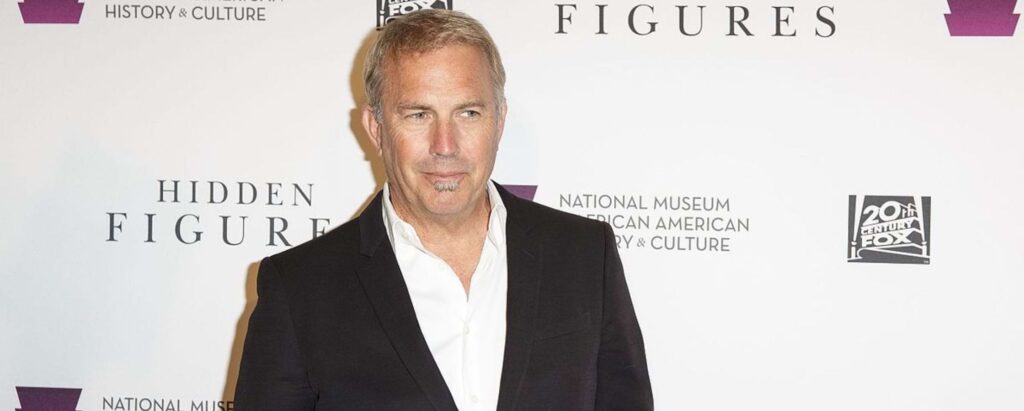 With an acting career spanning four decades, Costner is a veteran in the industry, eventually paid around $1.3 million per episode for his appearance in Yellowstone.
But his huge net worth also comes from his successful ventures and business partnerships, which have been equally successful.
Costner formed the band Kevin Costner & Modern West in 2007 and gained huge success. The band has four studio country albums, hitting number 61 on the Billboard Top Country Albums chart.
The actor's other passion is the environment. In 1995, he purchased Ocean Therapy Solutions from the US government. The firm specializes in water purification technologies and was hired by British Petroleum for $52 million after the Deepwater Horizon spill in 2021.
Costner also co-founded WestPac Resources and Costner Industries, which both design technologies to separate oil from water.
Jessica Biel
Net Worth: $250 million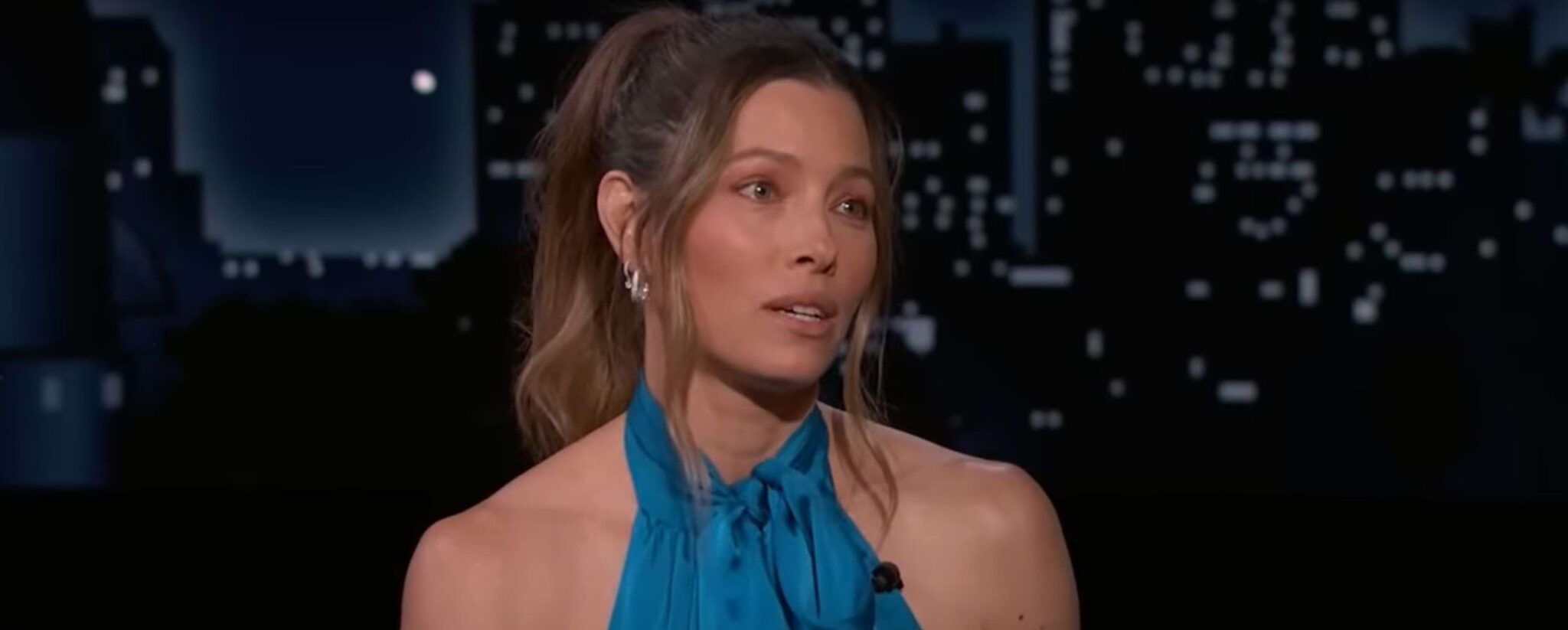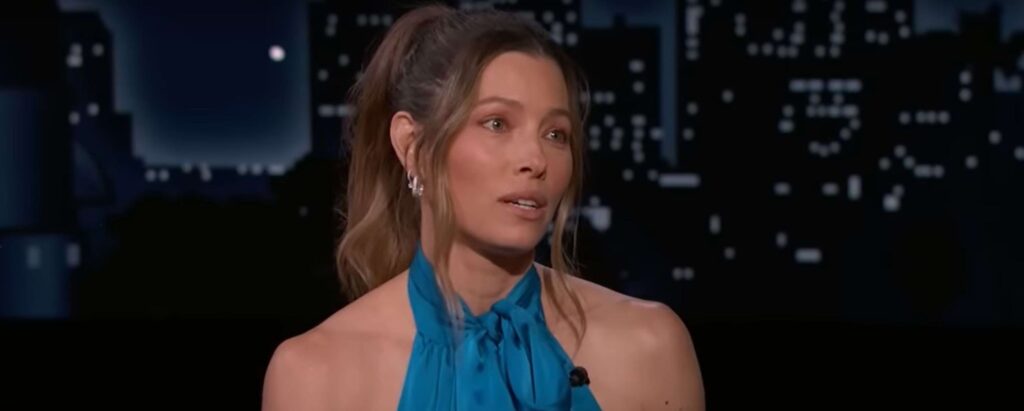 Jessica Biel teamed up with screenwriter and producer Jeremy Adams to create Kinderfarms. As parents of young children at the time, they both wanted products that were gentler and kinder to skin and the environment.
When they didn't find anything on the market, the duo launched their "farmaceutical" company with co-founder Greg Willsey.
The company started with its flagship product, Kinderlyte, a natural, medical-grade hydration that helps with dehydration from sports, a night out, or illness. That product is now available in over 35,000 stores, and the brand now has a range of clean medicine and health products.
Biel is also the owner of Au Fudge, an ex-restaurant in West Hollywood. The kid-friendly eatery closed its doors in 2018 after becoming embroiled in controversy. However, her brand is still operational and does private events.
Conclusion
Becoming a Hollywood star opens plenty of doors, from investment opportunities to the ability to chase passion projects; many a-list actors have evolved their on-screen fame into successful businesses.
It's always nice to see a beloved actor find success in other ventures, especially when those projects help communities and the environment in the process. 
The big screen not for you? Check these out: