Disclosure: This post may contain affiliate links. If you click on a link I may make a small commission at no extra cost to you. You can read the full disclosure here.
Last Updated on July 16, 2023 by Chris Panteli
How Many Jobs Are Available In Major Pharmaceuticals
The pharmaceutical industry presents unique challenges and complexities, making it challenging for anyone looking to start a new career in major pharmaceuticals.
The complex regulatory landscape, intense competition, and rapidly advancing scientific discoveries can be overwhelming, leaving aspiring professionals unsure of how to navigate their way into major pharmaceutical companies.
By following proven strategies and understanding the specific requirements of the industry, you can position yourself for success and open doors to exciting career opportunities within major pharmaceutical companies.
In this post, you'll learn everything you need to know about starting your dream career in major pharmaceuticals. That includes how many jobs are available in major pharmaceuticals, the best-paying job roles, and the key skills you'll need.
What Is A Major Pharmaceuticals Company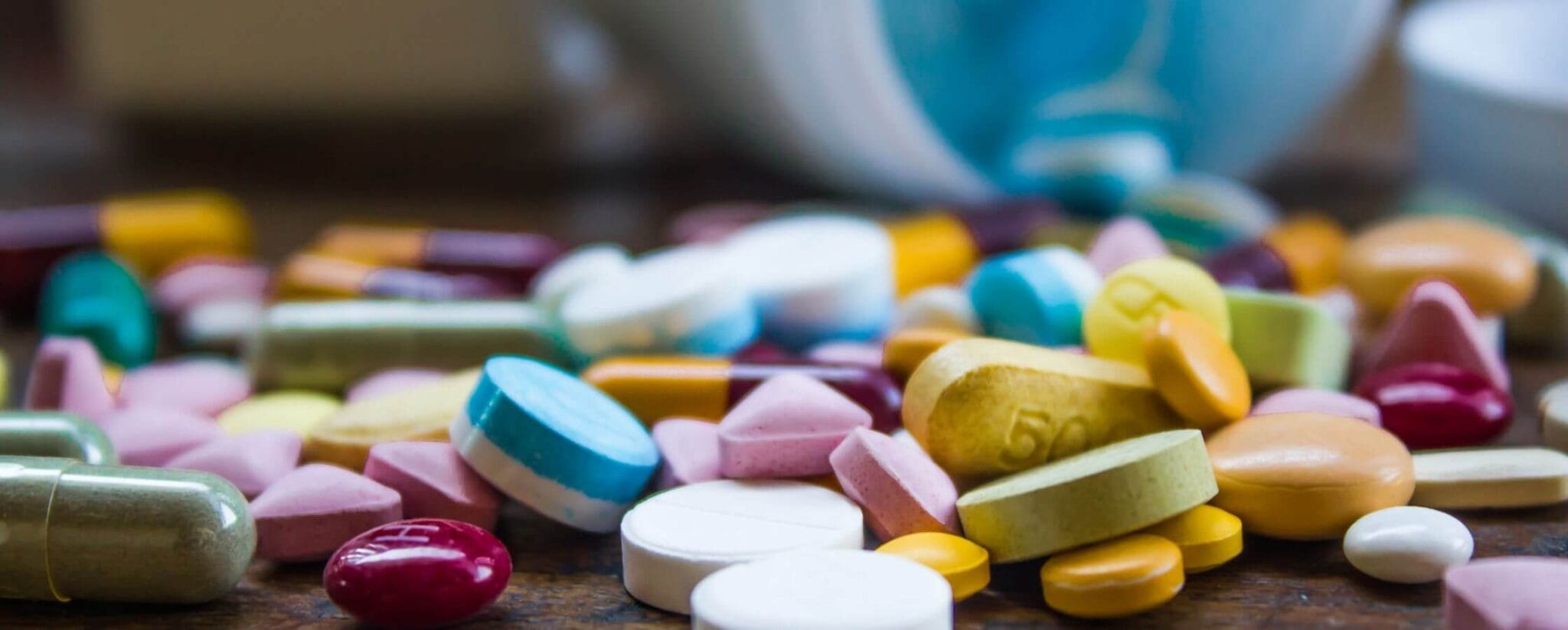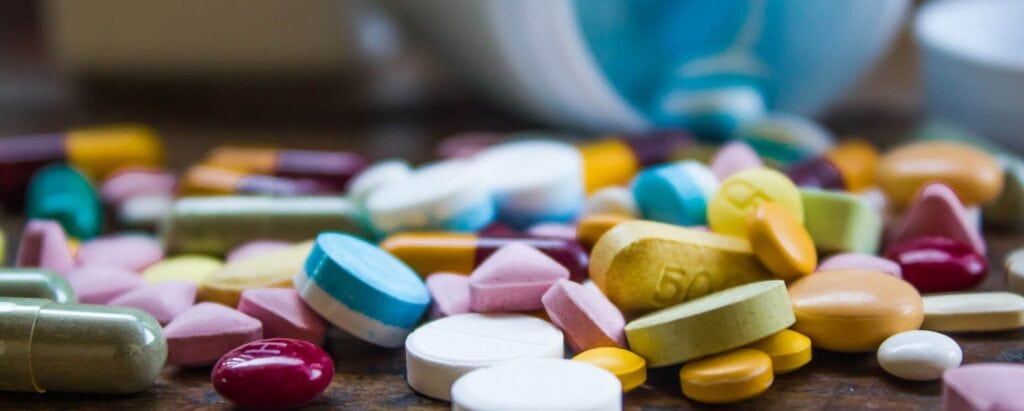 A major pharmaceutical company is a large organization that specializes in the research, development, manufacturing, and marketing of existing drugs. These companies invest heavily in scientific research and development to discover a new drug, conduct clinical trials to prove their safety and efficacy, and seek regulatory approvals for commercialization.
Major pharmaceutical companies have extensive manufacturing capabilities to produce drugs in large quantities and sophisticated distribution networks to make them available to healthcare providers and patients worldwide.
Some examples of major pharmaceutical companies include:
Types of Major Pharmaceuticals Jobs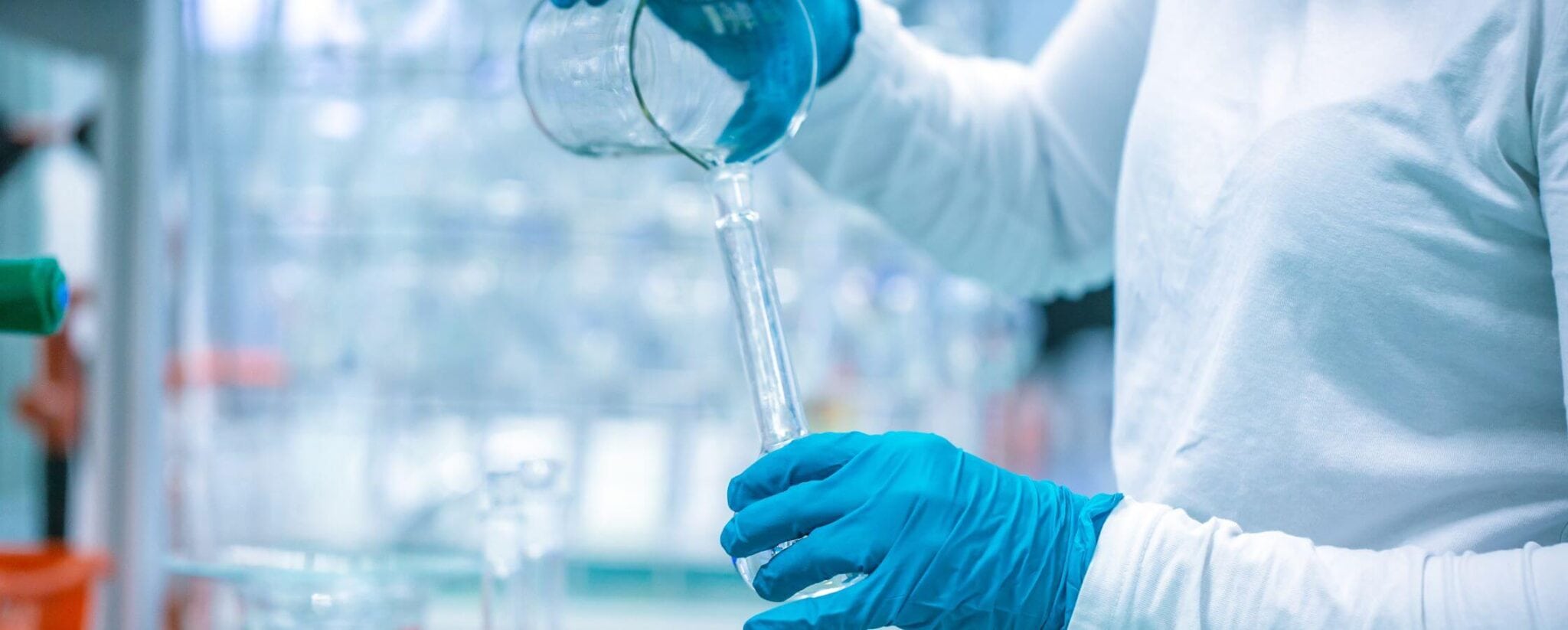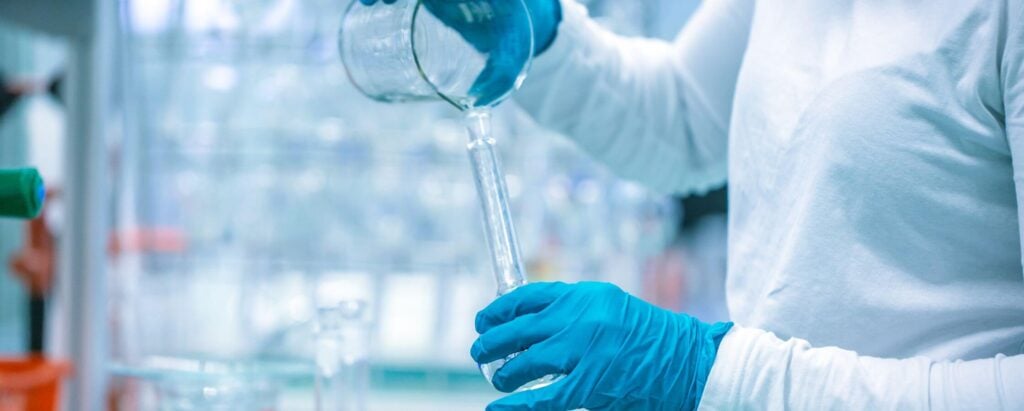 The pharmaceutical industry offers a wide range of job opportunities across various disciplines. Here are some examples of major pharmaceutical jobs.
Research Scientist
Research scientists work in laboratories, conducting experiments and studies toward new drug discovery and treatments.
Clinical Research Associate (CRA)
CRAs are responsible for managing and monitoring clinical trials. They ensure that trials are conducted according to protocols, regulations, and good clinical practices.
Medical Science Liaison (MSL)
MSLs act as a bridge between pharmaceutical companies and healthcare professionals. They provide scientific and medical information about products to healthcare providers, answer their queries, and develop relationships with key opinion leaders in the medical community.
Regulatory Affairs Specialist
Regulatory affairs specialists ensure that pharmaceutical products comply with relevant regulations and guidelines.
Pharmaceutical Sales Representative
Sales representatives promote pharmaceutical products to healthcare professionals, hospitals, and pharmacies.
Quality Control/Quality Assurance Specialist
Quality control and assurance specialists ensure that pharmaceutical products meet quality standards and regulatory requirements.
Manufacturing and Operations
Pharmaceutical companies require professionals in manufacturing and operations to oversee production processes, supply chain management, and logistics.
Skills Needed for Major Pharmaceutical Companies
Working in major pharmaceutical companies requires a combination of technical knowledge, specialized skills, and personal attributes. Here are some skills that are often sought after in the pharmaceutical industry.
Scientific and Technical Expertise
Strong scientific knowledge and technical skills are crucial for various roles in pharmaceutical companies. This includes an understanding of biology, chemistry, pharmacology, health science, and other relevant disciplines.
For example, you may choose to complete the Pharmd program before starting your career. Graduates of this program can gain access to opportunities in the pharma industry.
Research and Analytical Skills
The ability to conduct research, analyze data, and draw meaningful conclusions is vital in the pharmaceutical industry. Professionals should be adept at designing experiments, interpreting results, and using analytical techniques and tools. Strong problem-solving skills and attention to detail are essential for conducting accurate and reliable scientific investigations.
Regulatory Knowledge
Understanding regulatory requirements and guidelines is essential for ensuring compliance with laws and regulations governing the pharmaceutical industry.
Communication and Presentation Skills
Effective communication is essential for conveying complex scientific information to diverse audiences. Professionals should be able to communicate clearly and concisely, both in written and oral forms.
Collaboration and Teamwork
Pharmaceutical companies often work in multidisciplinary teams, requiring professionals to collaborate effectively with colleagues from various backgrounds. Strong teamwork skills, including the ability to work collaboratively, listen to others, and contribute to group efforts, are highly valued in the industry.
Pros and Cons of Working in Major Pharmaceuticals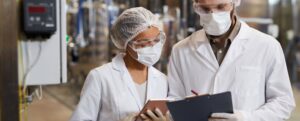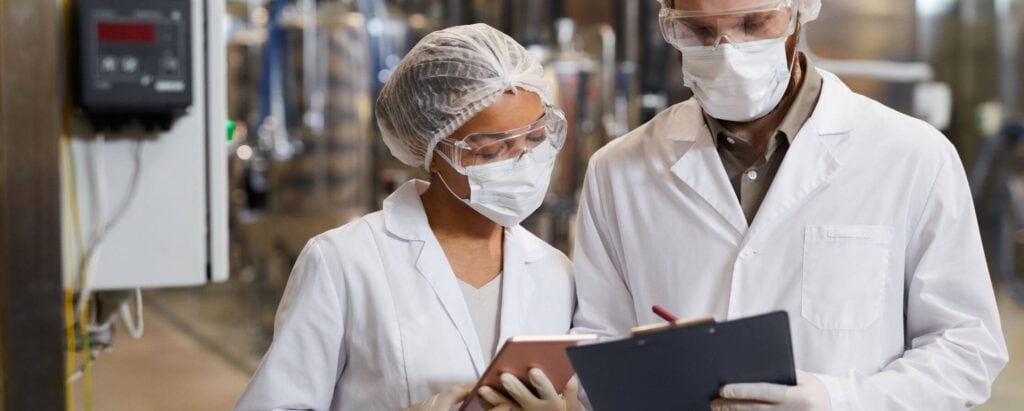 Working in major pharmaceutical companies offers both advantages and disadvantages. Here are some pros and cons to consider.
✅ Pros
✅ Research and Innovation
Major pharmaceutical companies invest heavily in research and development, providing opportunities to work on cutting-edge projects and contribute to scientific advancements.
✅ Career Growth and Development
Pharmaceutical companies often have well-defined career paths and offer opportunities for professional growth and advancement.
✅ Competitive Salary and Benefits
Major pharmaceutical companies typically offer competitive salaries and comprehensive benefits packages.
❌ Cons
❌ Stringent Regulations and Compliance
The pharmaceutical industry operates within a highly regulated environment. Companies must adhere to strict regulatory requirements, which can lead to increased administrative burden, complex approval processes, and the need for meticulous documentation and compliance.
❌ Intense Competition
The pharmaceutical industry is highly competitive, with numerous companies vying for market share and the discovery of breakthrough therapies. This competitive landscape can lead to pressure to meet aggressive targets, deliver results, and keep pace with competitors.
❌ Ethical Considerations
Pharmaceutical companies face ethical considerations related to drug pricing, marketing practices, and the balance between business interests and patient welfare.
❌ Workload and Pressure
The pharmaceutical industry often involves demanding workloads, tight deadlines, and high-pressure situations. Research and development activities may require long hours, rigorous attention to detail, and the need to meet strict timelines.
Things to Know When Choosing Major Pharmaceutical Companies as a Career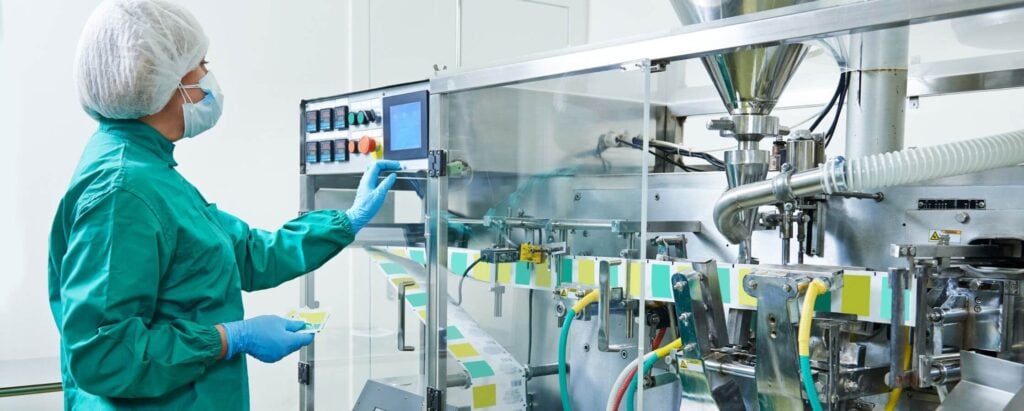 When considering a pharmaceutical career, here are some important things to consider.
Research the Company
Thoroughly research the pharmaceutical companies you are interested in. Look into their mission, values, therapeutic areas of focus, pipeline of products, and recent achievements. Understand their corporate culture, reputation, and commitment to ethical practices.
Career Opportunities
Explore the career opportunities available within the company. Consider the areas of specialization, roles, and functions that align with your skills, interests, and long-term career goals.
Regulatory Landscape
Familiarize yourself with the regulatory landscape governing the pharmaceutical industry. Understand the regulatory challenges and compliance requirements that companies face.
Work-Life Balance
Evaluate the company's culture and policies regarding work-life balance. Some companies prioritize employee well-being and offer flexible work arrangements, while others may have more demanding workloads.
Industry Trends and Future Outlook
Stay updated on industry trends, emerging technologies, and the future of the pharmaceutical industry. Consider the impact of factors such as personalized medication, digital health, and regulatory changes on the company's growth and opportunities for career advancement.
Average Salary in the Major Pharmaceuticals Industries
The average salary in the major pharmaceutical industry can vary significantly depending on factors such as job position, level of experience, and location.
Labor statistics show that the average salary in the US for workers in the major pharmaceutical sector is $108,518.
Best Paying Jobs in Major Pharmaceuticals
Research Scientist
The average salary for research scientists in the pharmaceutical industry is $94,136.
Clinical Research Associate (CRA)
CRAs typically earn an average salary of $80,075 per year.
Medical Science Liaison (MSL)
MSLs often have higher earning potential due to their expertise and the requirement for advanced pharmaceutical science knowledge. The average salary for MSLs in the US is $177,200 per year.
Regulatory Affairs Specialist/Manager
A regulatory affairs specialist or manager can expect to earn an average salary of $141,602.
Pharmaceutical Sales Representative
Salaries for sales representatives in the US pharma industry can reach an average of $73,422 per year.
Quality Control/Quality Assurance Specialist
Quality control and assurance professionals can earn salaries of $156,843 on average per year.
Is Major Pharmaceuticals A Good Career Path
Working in the major pharmaceutical industry can be a promising and rewarding career path for many individuals. Here are some factors that contribute to the appeal of a career in the pharmaceutical industry.
Contribute to improving global health
Opportunities for career growth
Job stability
Research and innovation
Competitive salary and benefits
Networking opportunities
Endless options for both personal and professional development
How Many Jobs Are Available In Major Pharmaceuticals Companies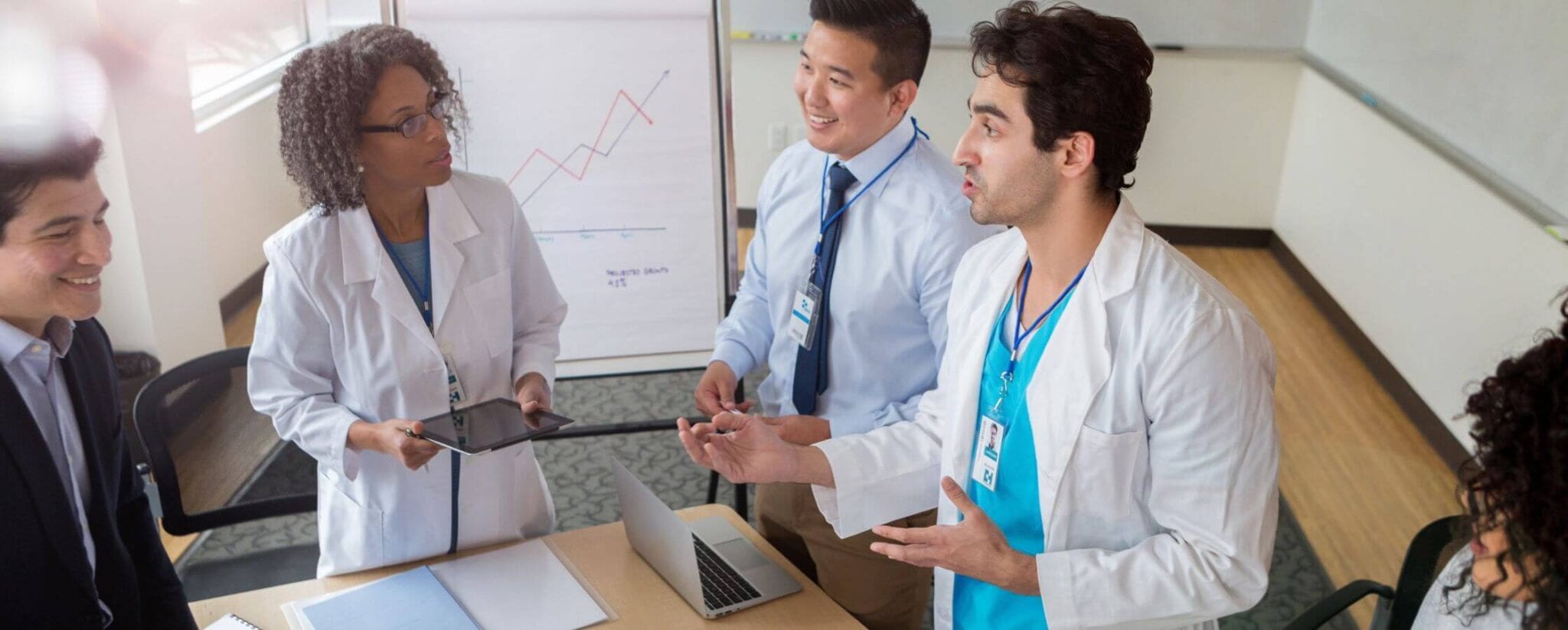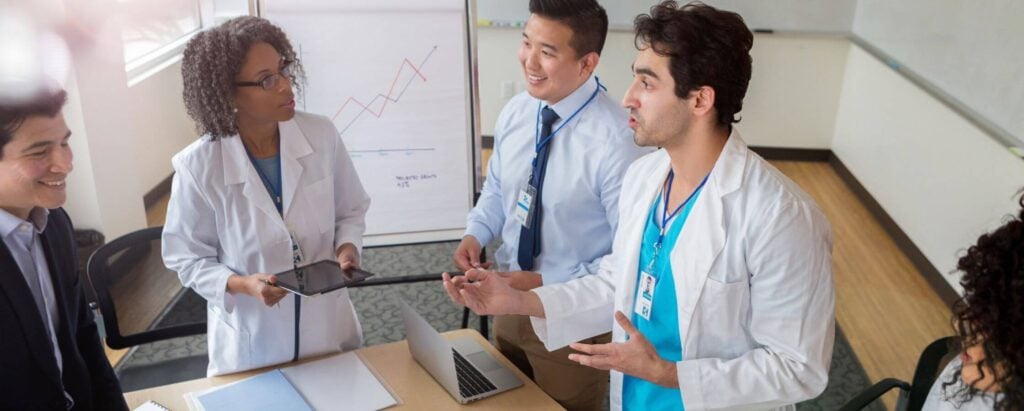 Major pharmaceutical companies typically employ a significant number of people due to their size and the scope of their operations. However, the exact number of jobs available can vary among companies and may change over time.
Some of the largest pharmaceutical companies, such as Pfizer, Novartis, Roche, Johnson & Johnson, and Merck, employ tens of thousands of people worldwide. These companies have extensive operations spanning pharmaceutical research and development, manufacturing, sales and marketing, regulatory affairs, quality control, clinical trials, and other areas.
The global pharmaceutical industry is estimated to employ approximately 5 million people. Many of those jobs are located in the United States.
Job openings in the major pharmaceuticals industry include:
Pharmacy Technicians
Pharmaceutical Scientist
Public Health Care Official
Research Assistant
Human Resources
Medical Writer
Formulation Scientist
Biomedical Sciences
Healthcare Professional
Drug Safety Scientist
Pharmacists
How to Find a Job in Major Pharmaceuticals Companies
Finding a job in major pharma companies requires a strategic approach and a combination of various job search methods. Here are some steps to help you in your job search.
Identify your interests and skills
Research major pharmaceutical companies
Networking
Visit company careers pages on their websites to apply directly
Check online job boards and recruitment websites
Register with recruitment agencies
Keep learning relevant skills
Make sure your resume is up to date highlighting previous experience and relevant skills for the pharmaceutical industry
Follow-Up on interviews and applications
You now know all the key points about starting a career in major pharmaceuticals including how many jobs are available in major pharmaceuticals, the importance of the right skills, and staying informed about industry trends.
What next?
Your next step is to go online today and start searching for your perfect major pharmaceutical job opening. Whether you're looking for an entry-level role or a senior position, the perfect job opening for you is out there.
Apply to pharmaceutical companies directly or use a recruitment specialist to find that dream job.
Here's to a fulfilling career in major pharmaceuticals!
Recommended: How Many Jobs Are Available In Public Utilities