You Need A Budget…
Start with your FREE LifeUpswing Monthly Tracker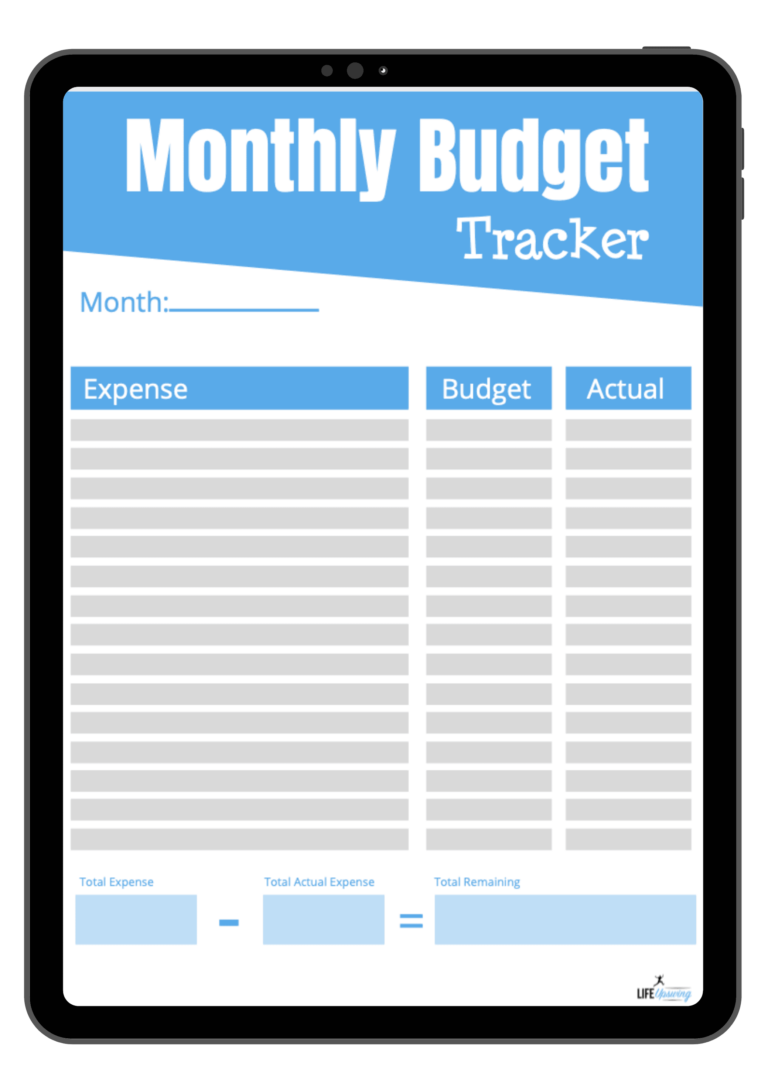 Why do I need this budget tracker?
Can't stay on top of your finances and want more control.
Spend more money than you have coming in, and need a way to track your outgoings.
Need a 'big picture' view point of your monthly spending habits.
Like to write things down (the old fashioned way).