Disclosure: This post may contain affiliate links. If you click on a link I may make a small commission at no extra cost to you. You can read the full disclosure here.
Last Updated on October 23, 2022 by Chris Panteli
Work At Home Jobs That Pay Daily
You are probably used to working jobs that pay weekly or monthly. That's the most common timescale most jobs use for paying wages. What if I told you that it is possible to find work-at-home jobs that pay daily? Sounds great right?
How can I make money from home daily?
There are myriad ways to earn money from the comfort of your own home, and thanks to the internet, many opportunities have little to no cost to get started. You could either opt to take a more involved money-making job where the payouts will be more sustainable and often higher. Or, you could engage with the easier and lower-paid online activities to supplement your current income.
Knowing that you could get paid cash daily is a great relief. Especially if you live paycheck to paycheck as so many Americans do right now.
This comprehensive guide will tell you all you need to know about work-at-home jobs that pay daily. Some pay more than others so make sure to read the whole guide to find the best opportunities for your lifestyle.
Awesome Work At Home Jobs
In a moment you can read through a list of fantastic opportunities to earn cash daily. There is a range of jobs to pick from to accommodate different skill levels and this means there should be something suitable for everyone reading this!
First, it is important to have an understanding of how jobs that pay daily could work.
Some jobs require you to work as a freelancer and you will bill a client upfront or when you complete the job. Many freelancing jobs ask for at least 50% of their payment upfront. This means you could get paid daily from these types of freelancing jobs if you are arranging a new job every day.
Other types of work payout every time you have reached a minimum balance to be eligible for withdrawal. Payments can usually be requested at any time if you have enough to withdraw. If you are doing enough work each day to earn at least the minimum, then you can get paid daily!
Keep in mind that some jobs that pay on a daily basis may have other restrictions. Although your account balance may be credited daily, you may only be able to withdraw the money on certain days or once you've got a certain amount built up.
Recommended: 19 Genius Jobs For Lazy People
Getting Paid Daily Vs Weekly Vs Monthly
Most of us are used to getting paid monthly or weekly from our usual jobs. The benefit of getting a regular amount is that budgeting is easier. This is because you know what you have to work with and can plan accordingly.
Getting paid daily is a whole new ball game and presents some different challenges. A lot depends on whether this method of earning is for supplemental income or as your main source of income.
If the money you earn daily is your main income, then it might be best to let it build up over a week, fortnight, or month. Doing this means you have a lump sum of money to work with when planning your budget.
However, for those of you that are earning money daily to supplement your main income, you could choose a different option. You could spend it all each day and use it as your daily spending money.
Alternatively, you could decide to spend some and save the rest. Managing your finances will depend on your personal set of circumstances – and your predilections towards managing your cash, income, and expenses.
Recommended: 21 Awesome Online Jobs For Moms Without Investment
29 Work At Home Jobs That Pay Daily
OK, folks, now I have explained how getting paid daily works, here are the best work-at-home jobs that actually pay daily. To make things easier I have divided the jobs into 3 sections – high-paying, skilled, and quick and easy.
High Paying Work At Home Jobs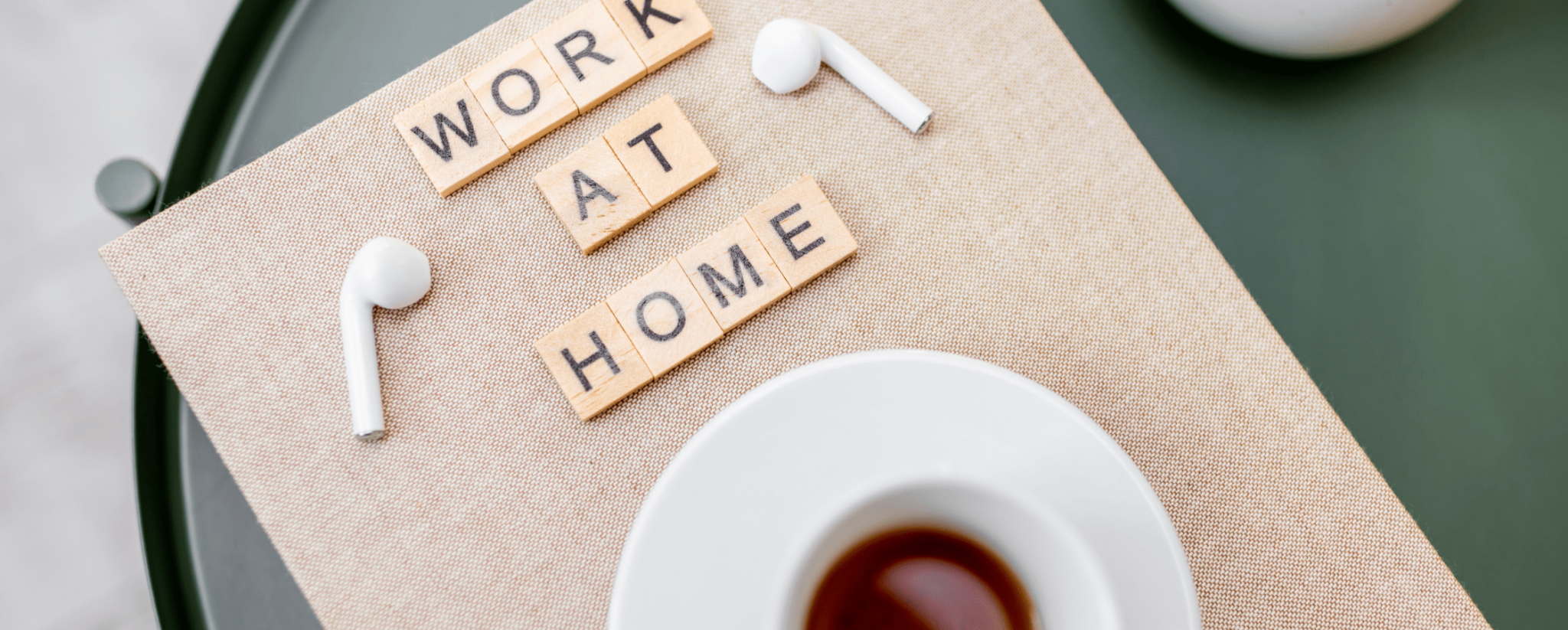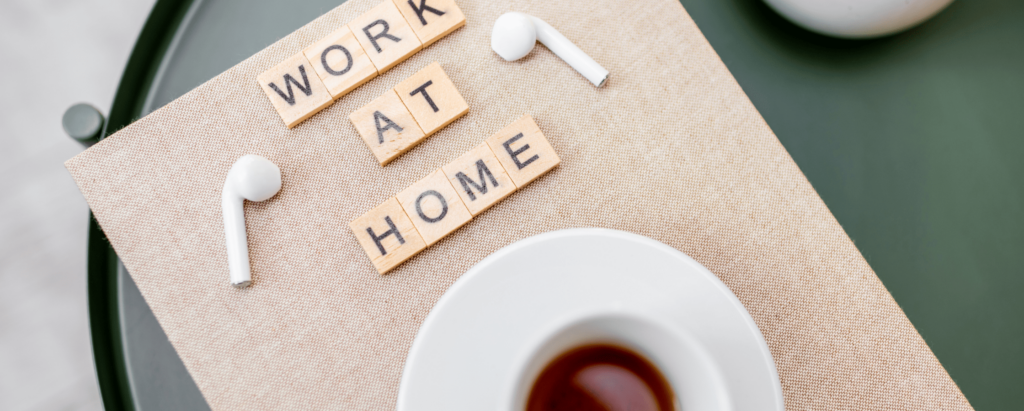 These higher-paying jobs will require more effort, patience, and skill. However, they have the highest earning potential. Let's find out more!
1. Bookkeeper
Do you have a head for numbers? If so, building your own bookkeeping business could be for you. Don't worry – you don't have to spend years at college to do this. You can learn all you need to know about starting your own bookkeeping business thanks to the comprehensive course offered by Bookkeepers.
Finally, Be Your Own Boss
Take the FREE workshop from Bookkeepers.com and find out exactly how you can start your very own Digital Bookkeeping Business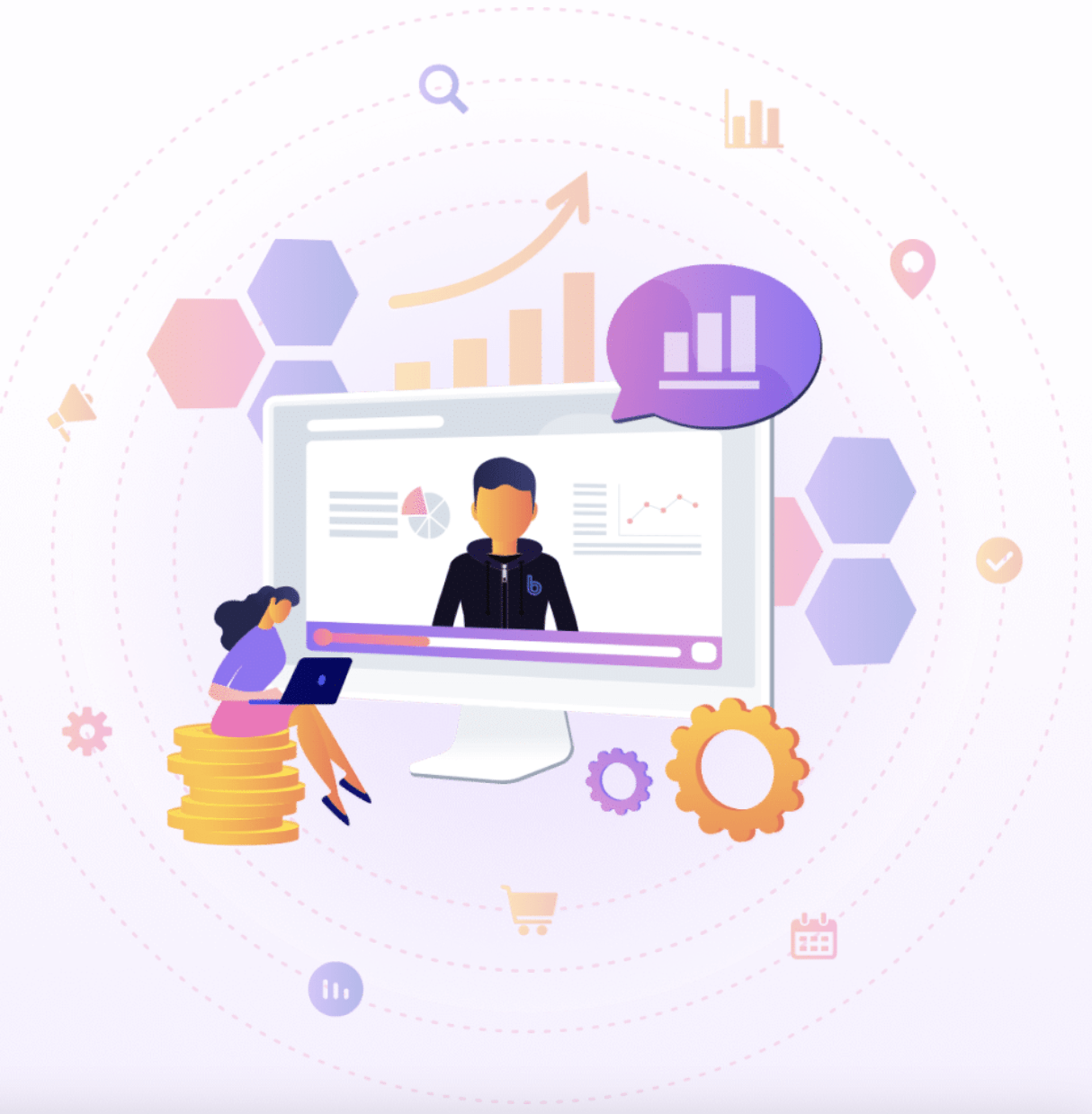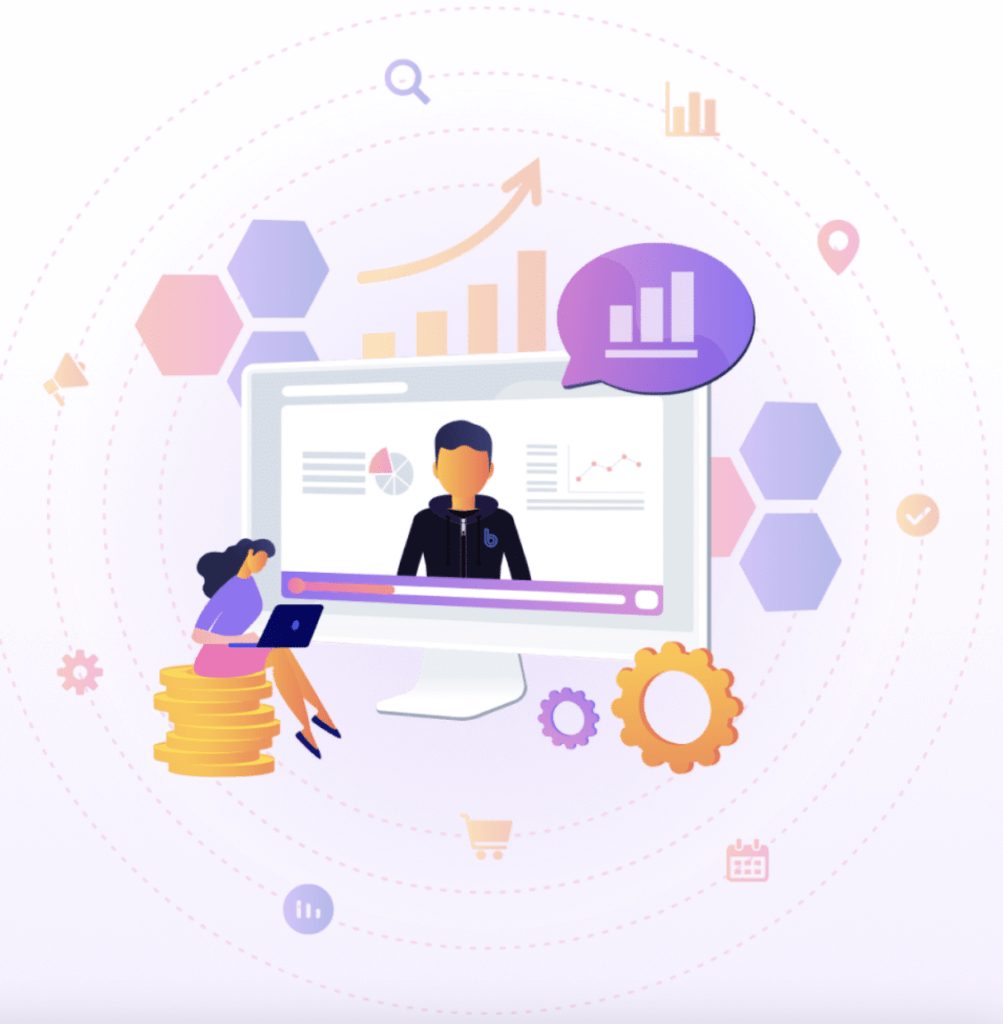 The courses offered cover everything you need to know about setting up your own bookkeeping business. Courses include starting the business, how to grow the business, and staying secure.
In the United States, the average bookkeeper earns $44,288. Not bad right? To start earning your share today visit Bookkeepers for more information.
What about getting paid daily? Well, once you start your business you could ask clients to pay a percentage of the bill upfront. Commonly 50% is asked for as an upfront fee. Once you have enough clients, at least 1 a day, then you can get paid daily!
2. Proofreader
If you have an eye for detail and excellent language skills, then working as a proofreader could be for you. A good proofreader will catch spelling, grammar, and punctuation mistakes. You will also be able to improve sentence structure and offer suggestions to better the content.
Can anyone be a proofreader? Yes! If you have the skills above, you can become a proofreader.
A quick online search will reveal many websites looking for general proofreaders. You don't need any specific qualifications and provided you can pass their tests you can start working.
However, to earn more as a proofreader it's best to know what you are doing. A fantastic course ran by one of the world's leading proofreaders, Caitlin Pyle, is found at Proofreadanywhere. You can take courses in general proofreading and transcript proofreading. If you have the skills for transcript proofreading, then you can earn a lot more money!
Learn How To Start Your Own

Proofreading

Business
Alicia made $1,100 the first month after she graduated from one of Caitlin's proofreading courses – even while she was still working full-time at her retail banking job!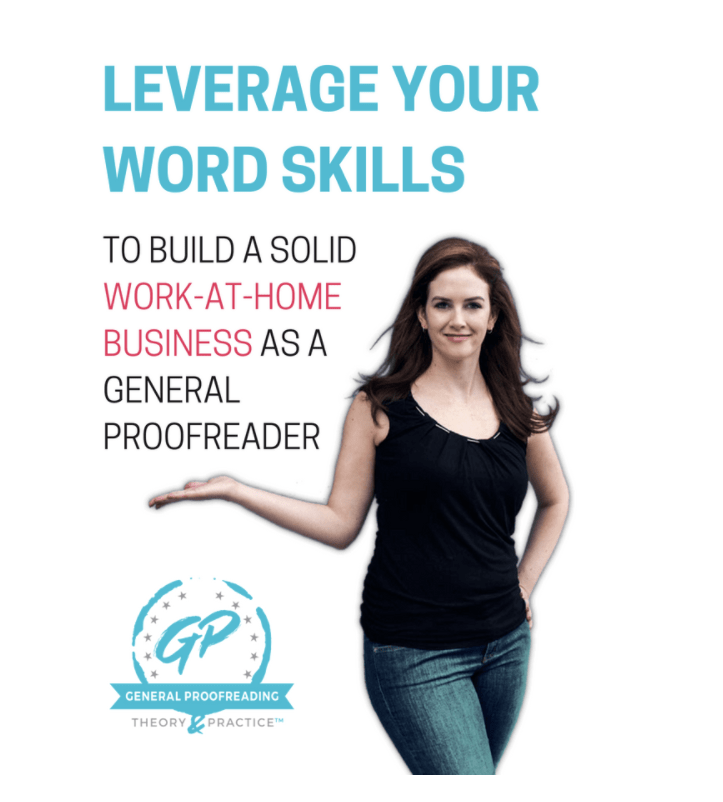 A great benefit of taking these courses is that you will have more confidence and the ability to pursue higher-paid proofreading jobs. You could still find work on other websites and once you've met their earning thresholds cash out this amount on a daily basis.
Another great option is that you can set up your own website and keep all the money you earn! Doing this means you can get paid daily as you can charge each client part of the fee before starting work.
3. Transcriber
A transcriber must listen to audio or video and type every word into a text file. To do this job successfully you must have good typing skills and be able to work quickly and accurately.
If this sounds appealing, then learning the ropes of transcription is recommended before seeking work.
Transcribe Anywhere offers fantastic courses in both general transcription and legal transcription. These courses are designed to help you become a world-class transcriptionist and how to find transcription jobs when you are ready. You can also benefit from lifetime aftercare which is fantastic to help grow your career as a transcriptionist.
As a transcriptionist, you can apply to work on any number of sites that need transcribers. Many of these sites allow you to get paid your earnings daily, even if it's just $1!
4. Blogger
Blogging for many people is a great way to earn money. Some blogs become so popular their owners earn millions!
The wonderful thing about blogging is that anyone can do it and you can blog about anything! Fashion, travel, and lifestyle are all popular topics. If you have a niche idea that you are an expert in – start blogging and share your knowledge with the world!
How do people get money from blogging? There are several ways you can earn from a blog – with affiliate marketing and display ads being the most popular.
For example, you can join Amazon's affiliate marketing program. On your blog, you put the affiliate link provided by Amazon. Every time someone clicks that link and makes a purchase you get paid a percentage of the sale! Easy!
Other ways to earn from blogging include putting ads on the page, selling merchandise or digital products, and getting paid to write posts (known as sponsored posts).
There is a lot of information online about starting your own blog and how to monetize it. To help you get started I've put together this easy-to-follow step-by-step guide for starting your own blog. Dive in now and start your blogging adventure today!
Start Your Own Blog
It's a great way to make money online and to win back your financial freedom. It's not easy, but then again, nothing good in life is! If you put in the work it can be extremely rewarding. So make sure you start your blog the right way, self-hosted, and on Siteground!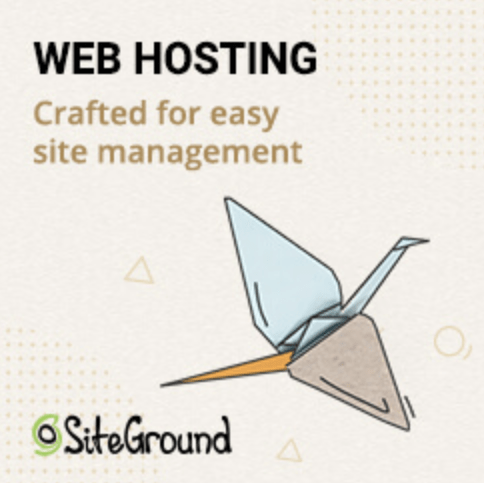 Once your blog is making money, then you could get paid daily. How you monetize your blog will affect when you can make withdrawals, but most programs allow you to make a withdrawal daily provided you've met the minimum threshold amount for a withdrawal.
5. Inventor
How many times have you thought to yourself if only this existed? Maybe you've been in the shower or commuting to work and had an amazing idea.
Your idea could be for a physical product, an app, a service, or anything else that solves a problem.
The great news is that anyone can be an inventor. You simply need an idea! You don't have to be some wild-haired old man tinkering in the garage (well, unless you style yourself on Doc from Back to the Future!). Thanks to the internet if you have an idea and you market it to the right company, then you can get paid!
Payments may be in the form of a one-off payment to buy your idea outright. Other methods of payment include licensing your idea and you will be paid royalties. Either way, this could be a good earner and if you are getting paid royalties this can mean getting paid daily!
OK, now you know you can sell your ideas, how do you do it you ask? Great news. I've put together a fantastic guide of amazing companies that pay for ideas. The article also covers the processes involved and some bonus ways of making money from your ideas. You have nothing to lose by trying so get your thinking cap on!
6. Podcaster
In the last few years, podcasting has become more and more popular. It's also very accessible to get started. Provided you have a computer, an internet connection, and a microphone you can get started.
The great thing about podcasting is that you can talk about anything you like! Popular topics include food, the paranormal, sports, chat shows, and true crime. If you can talk at length about a subject and make it engaging, then you could build a successful podcast.
To help new podcasters get started Captivate was launched as a no-nonsense way for new podcasters to learn the biz. Signup to get started instantly and enjoy jargon-free teaching, a straightforward platform, and personal support. Thanks to Captivate's easy-to-use system you can concentrate on creating outstanding content without having to go through weeks of training first. Simply start your podcast straight away!
Podcasters can make money from ads, selling merchandise, or doing sponsored podcasts.
7. YouTuber
Starting your own YouTube channel can be lots of fun but also a great way to earn a decent amount of cash. Top YouTubers can earn millions of dollars every year! The top-earning YouTuber in 2020, Ryan Kaji earned $29.5 million and he's only 9!
If a 9-year-old can earn that much, then surely others can earn something too. To be realistic most YouTubers don't earn millions, but if you put the work in you can earn a decent amount of money.
To get started on your journey to YouTube stardom check out this course – The Complete YouTube Course. The course covers everything you will need to know about creating a successful YouTube channel. Segments include tips on creating amazing content, understanding analytics, how to make money, and much more!
Everything You Need to Know to Succeed and Make Money on

YouTube
This 18.5-hour on-demand video course will teach you exactly how to create incredible YouTube videos, unique content that works, and all with no prior experience.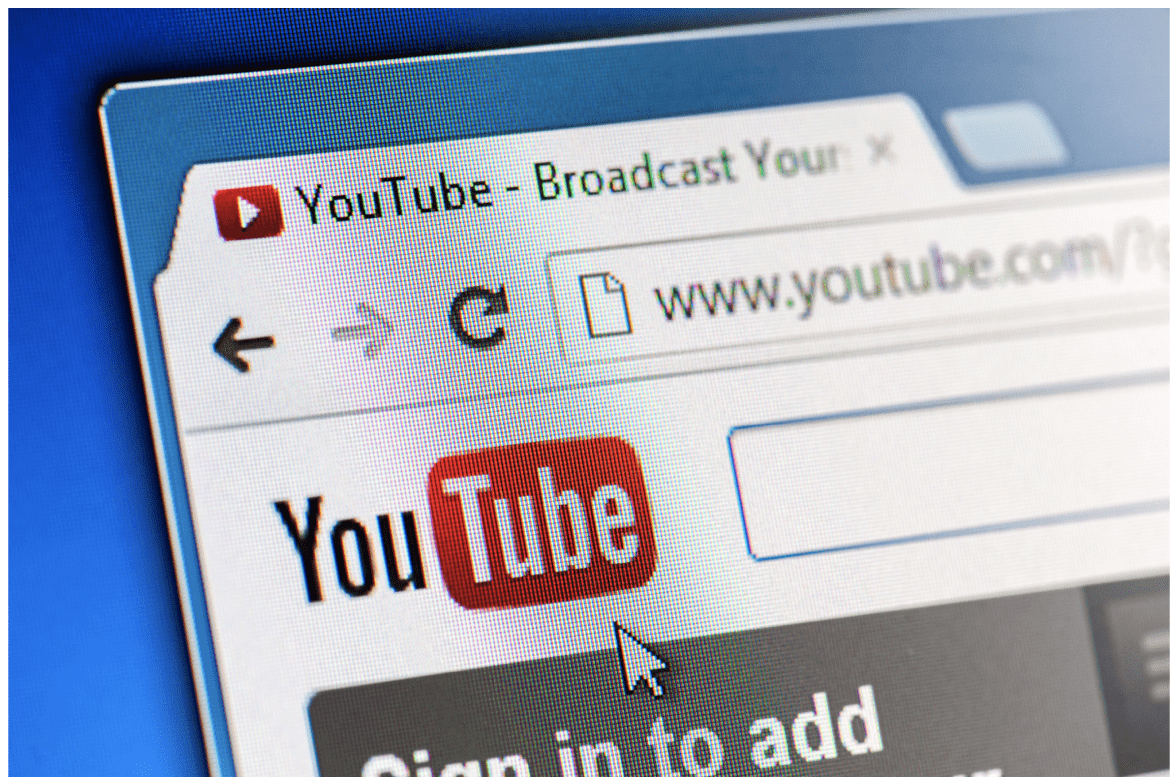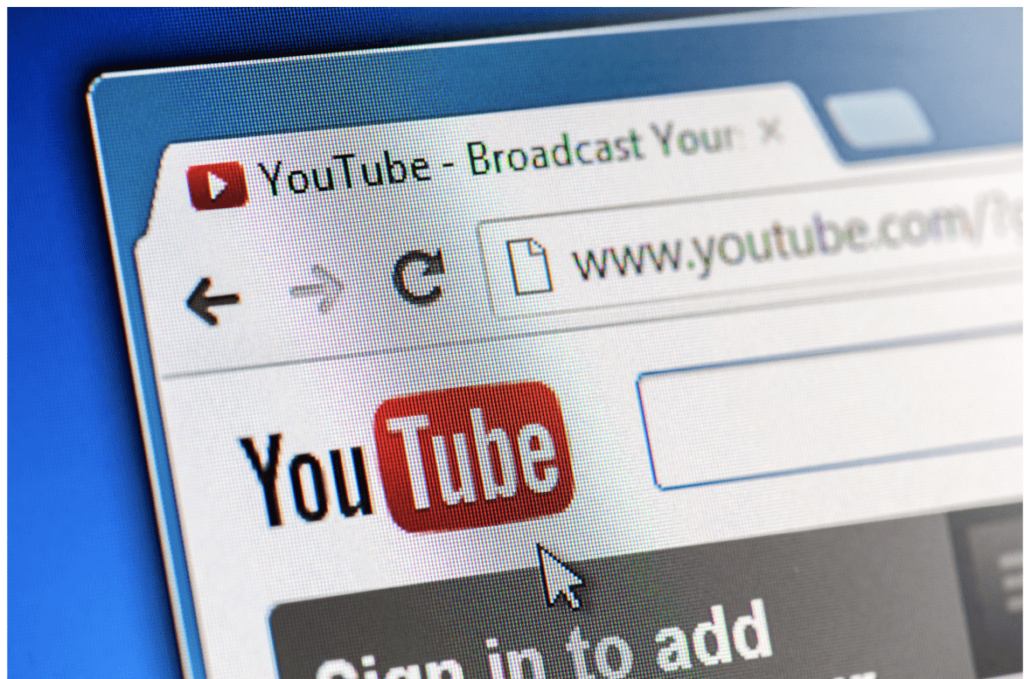 Although some topics are more popular than others, you can create your YouTube channel about almost anything. Don't be put off by thinking you need some special idea. You don't – you just need to create entertaining content that people want to watch.
Skilled Work At Home Jobs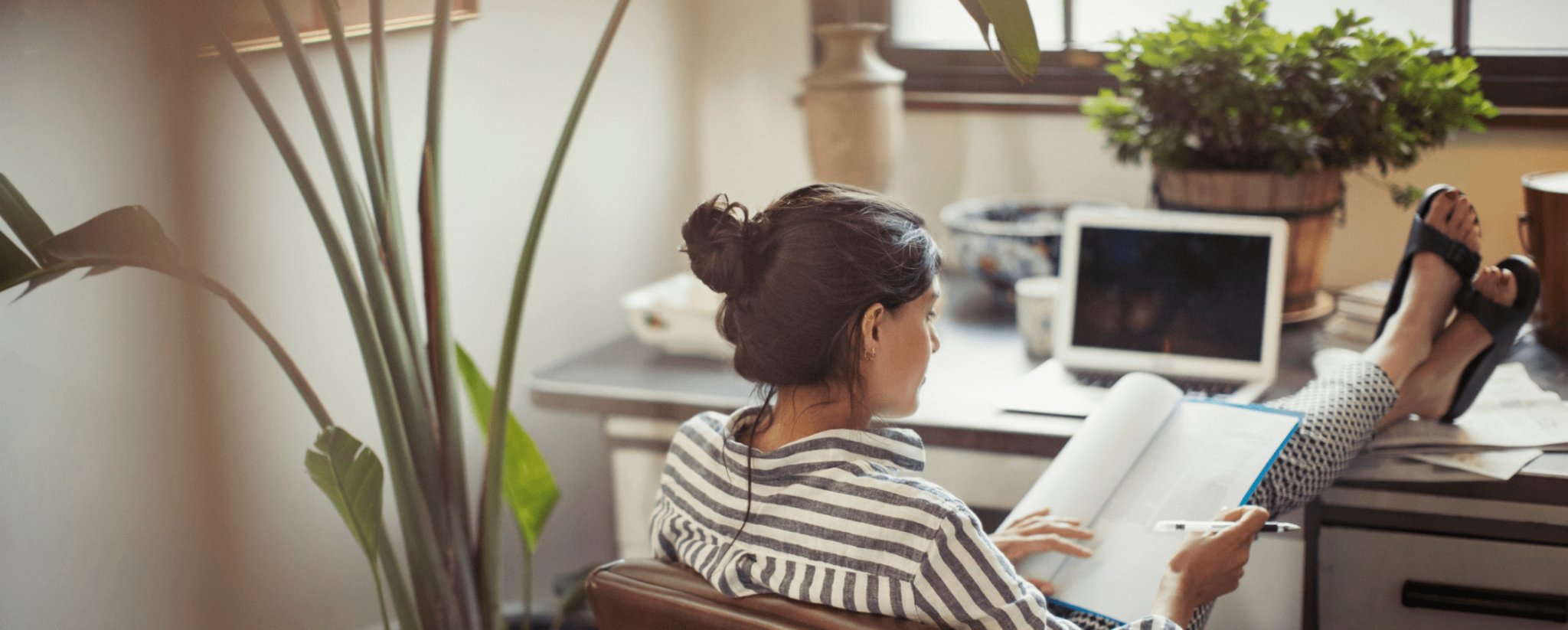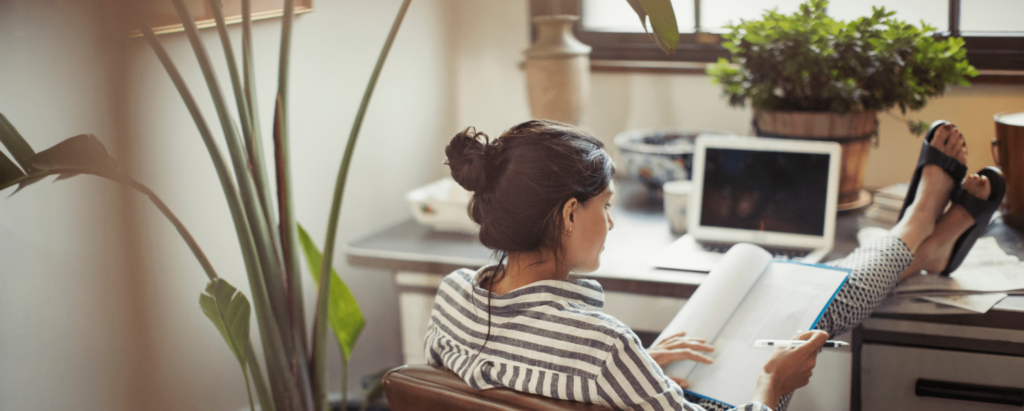 8. Online Teacher
If you are knowledgeable about a topic and have a passion for teaching others, then becoming an online teacher is a great opportunity. Outschool is an innovative platform that allows you to teach students aged 18 and below in a wide range of topics.
The best thing about this platform is that you don't need any teaching qualifications. Provided you pass the background checks and know your subject well, then you can earn money teaching!
Teaching on the Outschool platform gives you some great benefits. They will help you deliver your lessons to a high standard and you can enjoy support by chat, email, and phone. Whatever you need the Outschool team can deliver. All they want you to do is teach quality lessons to every student. For more support, you can even join their Facebook group!
All classes are conducted over Zoom. You will be given a Zoom account by Outschool that allows you to connect with the students. The way the system is designed means there is no 40-minute time limit and no requirement for sharing a meeting ID. You just need to concentrate on providing an awesome lesson!
Earnings are paid via PayPal up to 10 days after the class has been taught. This means you can get paid daily if you are teaching at least 1 class every day!
9. Pinterest Virtual Assistant
Social media is a great way of marketing your brand, business, or blog. However, many people simply don't understand how to do it effectively. This means there is a fantastic earning opportunity for people that know how to effectively use social media to promote a business by working as a social media manager.
One such opportunity is working as a Pinterest Virtual Assistant. To get started in this industry check out the Pinterest Virtual Assistant course created by Kirsten Larsen. Kirsten has successfully built this from the ground up and now helps others to learn the trade.
Become A

Pinterest VA

Today
Learn a proven step-by-step process for building a lifestyle business that lets you work when and where you want, doing something you love.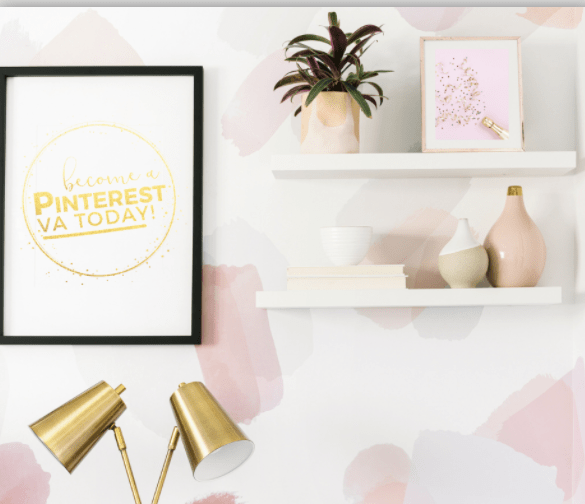 The course covers everything you need to know including how to be a Pinterest VA, pricing, how to get secure clients, and lots more!
Once you get started as a Pinterest VA you can start charging your customers either an amount upfront or a daily fee for services rendered that day. If you have enough clients, this means you can get paid daily!
10. Voiceover Artist
Working as a voiceover artist sounds like a fun way to earn money. You could narrate an audiobook, a radio advert, or maybe even the latest Pixar movie!
A great place to start is with the Intro To VoiceOver course. You can learn the basics of working as a voiceover artist. This includes how to get started, what it's like, and how much you can earn.
Are you ready to become a

Voice Artist?
The Work from Home Doing Voiceovers course will teach you everything you need to get your voiceover business started – and you can begin to earn a little extra cash on the side or replace your current income.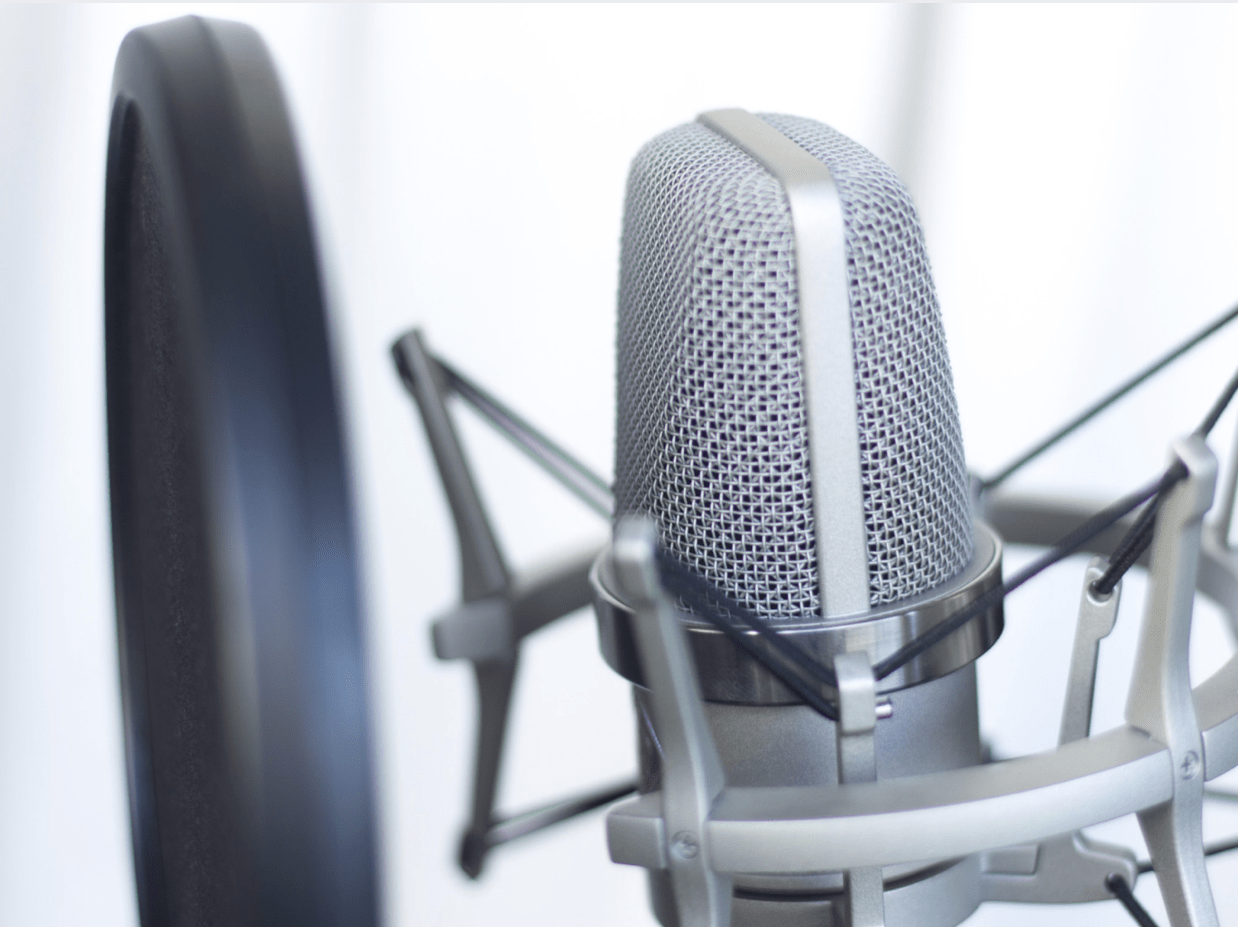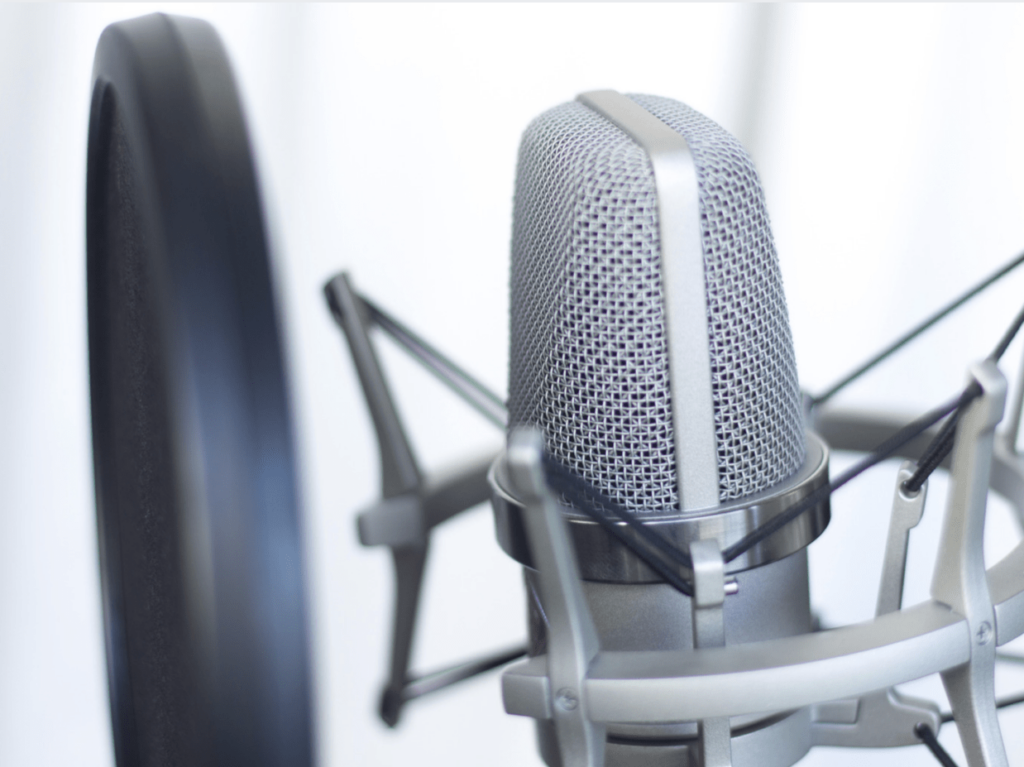 The course was created by veteran voiceover artist Julie Eickhoff. Julie has been in the voiceover business since 2011 and has narrated over 100 audiobooks as well as other projects. She has worked on a huge variety of projects and for some big brands including Samsung, Best Western, and GE.
All this means that Julie is fantastically placed to educate others on the voiceover business and start making money as well!
11. Freelance Writing
Freelance writing is a popular choice for many people that decide to try their hand at working for themselves. If you can write to a high standard, then you could also earn a decent income as a freelance writer. The average salary for a freelance writer in the United States is an awesome $45,086!
When you search online for freelance writing jobs there are thousands of sites offering various types of work. It can be overwhelming deciding where to start. The good news is that the site Writers Work has been created to solve this very problem.
Writers Work is a one-stop-shop for freelance writers. Their package includes quality training, writing tools, and an online portfolio to showcase your work. One of the best features is that they will display writing jobs sourced from the internet. No longer do you have to spend time searching, they will deliver jobs straight to your dashboard!
It's possible to get paid daily as a freelance writer thanks to taking payments up from each client or cashing out from sites you are working on when you can.
12. Fiverr Gig Seller
Fiverr is a great platform for freelancers as it lets you easily sell your skills. You can charge as little as $5 per gig for just about anything you can think of. Writing, graphic design, data entry jobs, and voiceover work are just some of the possible things you could sell on Fiverr.
A great feature of Fiverr is that you can make one withdrawal every 24 hours. This makes it a great site to use to get paid daily! Provided you do at least one job every day you can get paid daily. To make a withdrawal you must have at least $1 available.
There are lots of resources on Fiverr that are free for sellers to use to help get started. Have a good look through the available support to find out how best to promote yourself and maximize your earnings!
13. Farmland Investor
If you have money sitting in a bank account, then you are essentially losing money. Due to inflation money loses value over time if it's just sat in a standard bank account. This is because costs go up every year which means you need more money in a year's time than you did today to buy the same item.
To avoid losing out you need to put your money to work. Investing is one great way to turn your money into more money.
One unique investing opportunity is found on Acretrader. The platform allows you to easily invest in farmland and generate a return each year on your investment. And every day your investments go up in value – you are essentially getting paid in the form of dividends, returns, or asset appreciation!
Remember, there is always some risk when investing. Don't invest more than you are prepared to lose.
14. Etsy Seller
If you have a talent for making hand-crafted items, you could make some money selling your items on Etsy.
Etsy is a global marketplace for people selling their handmade goods. Jewelry, clothes, handbags, artwork, and much more can be sold via the site. Anything you can make yourself could be sold on Etsy.
You can also sell vintage items which are defined as an item that's over 20 years old and craft supplies. These additional options can be a good way of having extra to sell and a great way to clear clutter if you have lots of old items you no longer need!
15. Online Social Moderator
If you enjoy social media, chatting with people, and moderating forums, then working as an Online Social Moderator may be just the thing you've been looking for.
ModSquad is an award-winning platform that specializes in moderating content for just about every industry you can think of. As a mod, you can choose what projects you want to work on and work from anywhere! You just need a private workspace with high-speed internet.
Working on ModSquad means you are part of a global network of moderators working together with a common goal of helping brands boost their digital engagement.
ModSquad works with some impressive brands including the NFL, the Cartoon Network, and Warner Bros. Working with these existing big-name brands can be a great way to earn money and enhance your career!
Quick And Easy Work At Home Jobs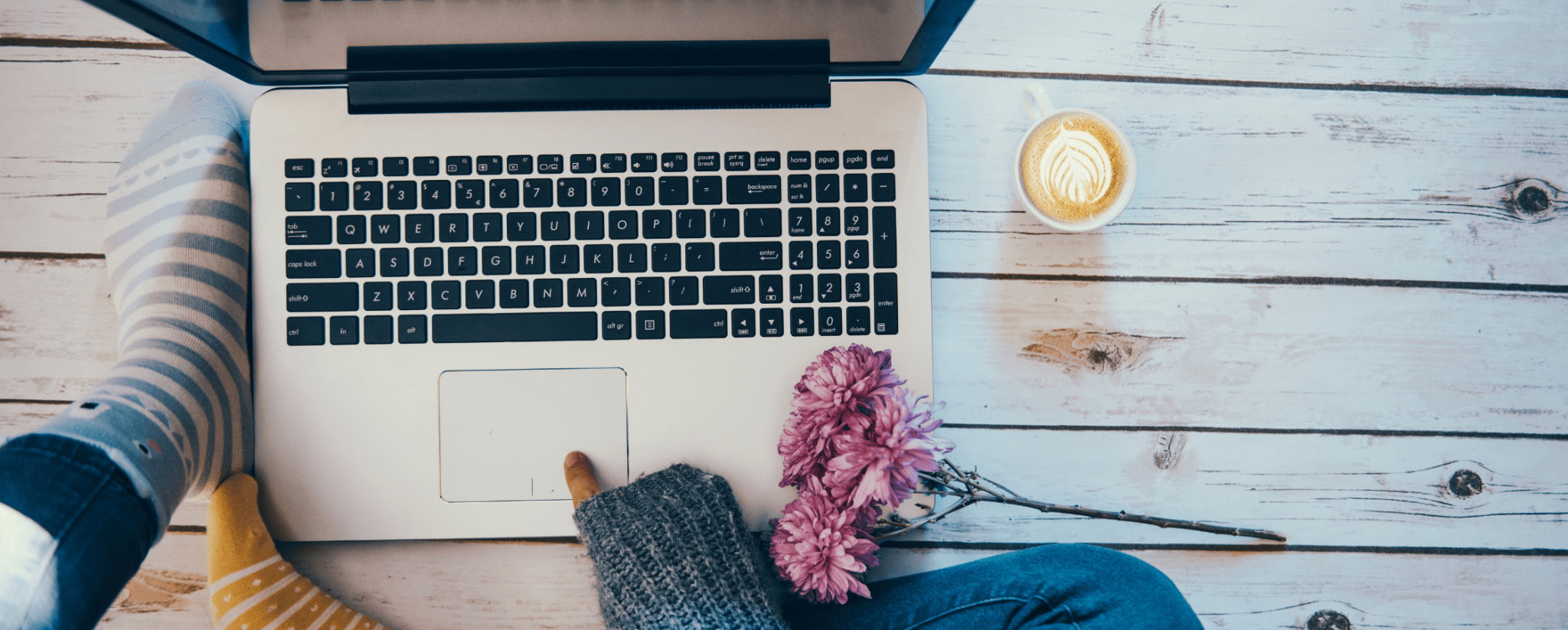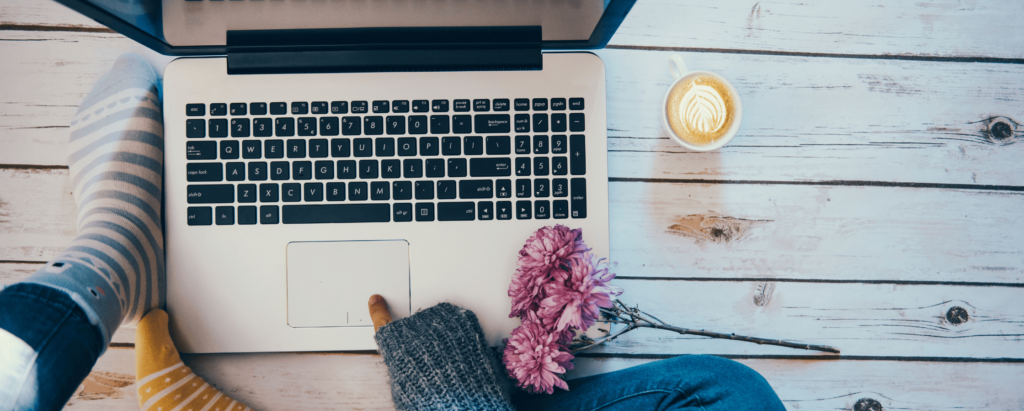 Quick and easy work-at-home jobs are ones that anyone can do. These jobs also allow you to get paid daily provided you've earned enough. Let's dive in!
16. Survey Junkie
As you may have guessed from the title, Survey Junkie is exclusively a site to earn money in exchange for completing surveys.
Surveys are available covering a huge variety of topics. Thanks to this huge range of options you should never get bored of answering surveys! You can cash out every time you've earned at least $10. Surveys reward points and you will need 1000 points to get your $10 payout. If you log in every day, then you could cash out daily when there are enough surveys to complete.
You can also earn bonus points when signing up, verifying your email address, and sometimes other ways too.
17. Inbox Dollars
Inbox Dollars lets you earn rewards in exchange for completing simple tasks. Tasks include answering surveys, reading emails, playing games, and completing signup offers. You can even earn $5 just for joining!
A further way to earn rewards is via their cashback system. Shopping online or in-store means you can earn cashback at participating retailers.
Earning your rewards and cashback is easy to do thanks to their handy app and website.
Simply log in every day to start building up your rewards. Withdrawals can be made if you have at least $30. If you are claiming cashback and completing all the other tasks, then earning $30 won't take too long!
18. Swagbucks
A great free-to-join website you can earn cash on is Swagbucks. To earn on Swagbucks you need to complete a variety of simple online tasks. For every task you complete you will earn points. These points can be exchanged for cash!
Simply shopping online at one of the more than 1500 participating retailers' rewards points. Plus, you can get coupons that give discounts as well!
Get $5 For FREE Right Now
Signup to the greatest rewards platform on the internet and earn a $5 welcome bonus…
Earn more with cashback on all your purchases, watching videos, playing games, and taking surveys. Some users can make an extra $200+ per month!!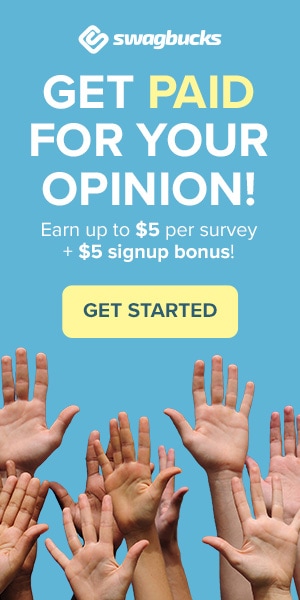 Answering surveys, watching entertaining videos, searching the web, and completing signup offers are all further ways of earning points. Do you like playing games? You do, excellent! You can also earn points simply for playing games.
To make things even better Swagbucks also has a mobile app that lets you earn on the go!
19. Nielsen Computer Panel
Nielsen Computer Panel is a global market research company. There is no fee to join and you can earn rewards based on how much data they collect from you.
Nielsen is one the easiest ways to earn money. All you need to do is download their app onto the relevant device and they will collect the data they need. In exchange, you get your rewards!
Rewards are given as points that you can redeem for gift cards. You can't claim cash, but if you want you could sell the gift cards using sites like Raise. This gives you an easy way to earn some cash.
20. ZoomBucks
Since 2010 ZoomBucks has been connecting brands with consumers that are willing to give their opinions. You can set up a free account or use your existing Google or Facebook login. Once logged in you can start earning rewards by completing tasks like surveys. Tasks reward you with points that can be exchanged for cash.
A great way to earn is simply by watching videos. Sports, lifestyle, and entertainment videos all reward you with points. Getting paid to watch TV isn't bad right! Some videos do stipulate you need to watch to the end for your points. Make sure to check instructions so you don't miss out.
ZoomBucks Review - Taking A Survey
Tap twice to load then open Video...
Testing is a method most companies use to improve their product. It could be a website, an app, or a physical product that needs testing. If you are willing to you can earn rewards for testing new and innovative products.
Zoombucks has a nice and low payout threshold of $5. You could easily get paid daily provided you log in every day and complete all available tasks.
Check out my ZoomBucks review to get an in-depth look at their platform and how easy it is to earn money!
21. Toluna Influencer
Toluna Influencers is a site that primarily lets you earn for completing surveys. There is a fantastic mix of both short and long surveys. Longer surveys do pay more but when you are short on time you can still earn by completing the shorter surveys.
You can signup and create your Toluna profile for free. Based on your profile all surveys sent will be relevant to you. The benefit of this is that surveys will be tailored to your interests making them a bit more interesting!
Every time you complete a survey you earn points. These points can then be exchanged for either $30 cash or a $10 gift card. Taking the $10 gift card can be a quicker way to earn as you could sell it on and get the cash instead.
You can earn more points on Toluna by playing games, product testing, and referring friends. Completing these additional tasks help you get to the cash-out threshold quicker!
22. Branded Surveys
Branded Surveys is a top market research company that allows you to earn simply for providing your opinions! You can earn rewards by completing surveys, watching videos, and taking part in online focus groups.
A great feature of the site is the ability to unlock better rewards the more you work on the platform. You can get more points by referring friends and from their in-house loyalty program. Watch out for these as extra ways to earn mean you can cash out quicker!
Branded Surveys lets you cash out once you've earned at least $10. That's not too high an amount so you could easily earn this quickly and get paid daily.
23. YouGov
The global research and analytics company, YouGov has over 11 million members!
YouGov is free to join and will award you 2000 points just for signing up! The only way to earn on the site is by completing surveys when they are available. Surveys are issued based on your profile and when one is available you will get an email invitation.
Once you've earned at least 35,000 points you can cash out. This point amount is equivalent to $25 but it may take a little while to earn this due to the frequency of the surveys.
24. Mistplay
One activity I love is getting paid to play games. It's not like work at all as who doesn't love playing games? Mistplay has developed an exciting and innovative platform that allows you to earn cash simply for playing games!
The first step you need to follow is to download the Mistplay app on the Play Store. Next, you need to create your account and then start playing any of the recommended games. The more time you spend playing, the higher the rewards you can earn!
Rewards can't be exchanged for cash; they have to be taken as gift cards. However, what you can do is get the gift card and sell the gift card for cash instead. This can be a great way to get paid cash daily and having fun at the same time!
Recommended: Mistplay Review: Worth It?
25. Respondent
A survey site that has a great rate of pay is Respondent. The site works by paying professionals to give their opinions directly to a range of businesses. Types of professionals sought after include marketers, software developers, and executives.
The rates of pay vary for each profession. For example, a software developer may earn an average of $200 whilst a business owner may earn an average of $500. Provided you meet the professional requirements this can be a good way to earn some decent extra money.
Types of study vary, and your employer will need to be OK with your participation. Studies include consumer research, competitive analysis, and product research. These studies are in-depth and will involve interviews by phone, video, and in-person when suitable.
26. FriendPC
Life is so busy these days that many people struggle to build friendships or simply don't have the time too! As always there is a solution to this problem thanks to the internet. You can rent out friends!
People will pay for your time either virtually or in-person. One site that facilitates this is FriendPC. There are multiple types of friendship you can offer in exchange for cash. Gaming, life coaching, girlfriend, and a platonic friend are all viable options. You can either stick to just online sessions or meet in-person.
Get Paid To Chat
Offer your services as a virtual friend, girlfriend, or even life coach – and get paid to chat with your clients.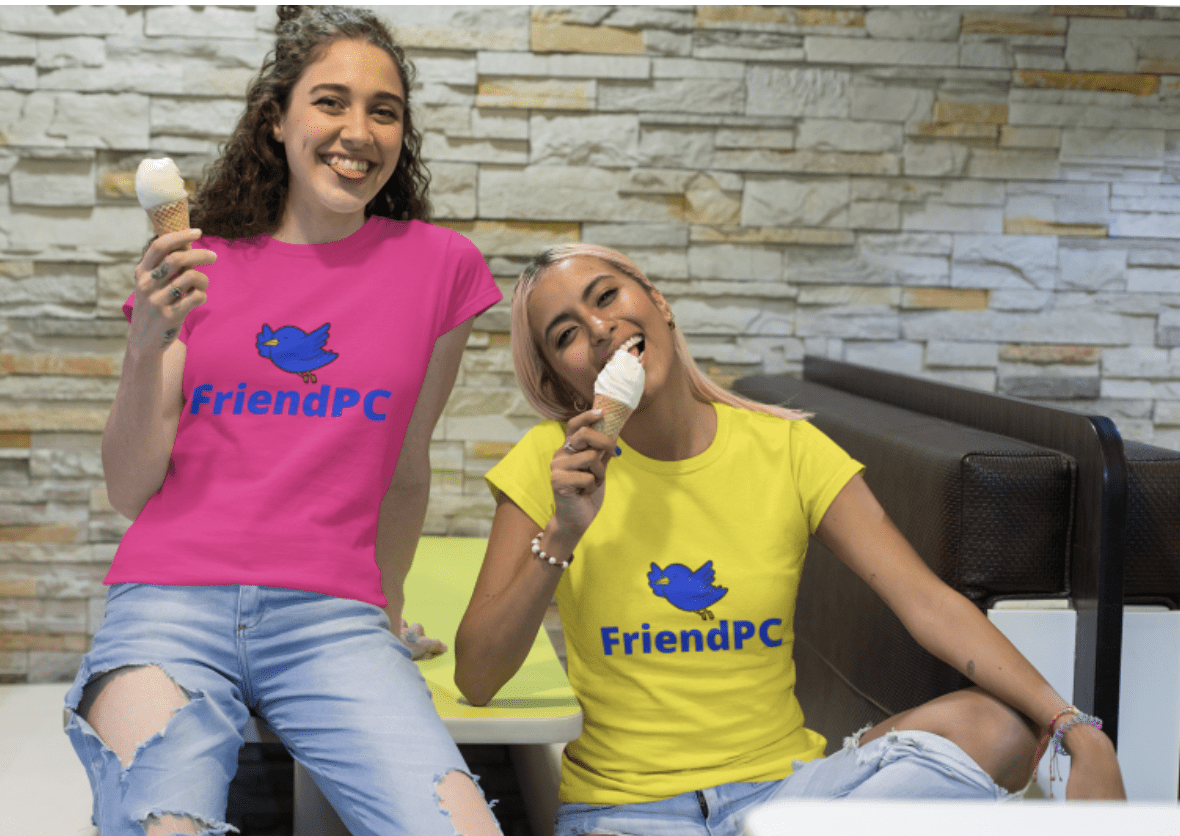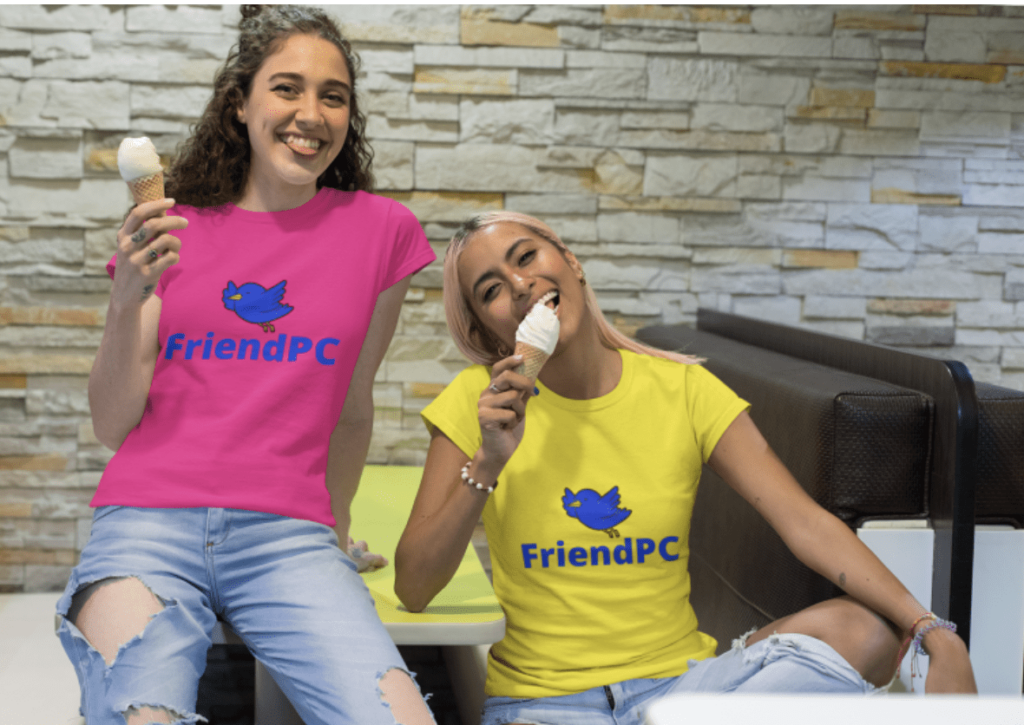 As an independent contractor, you get to set your own schedule, prices, and how often you will work. You are getting paid to chat which is easy money! Especially if you love talking to all kinds of people.
Payments are made available for withdrawal 2 days after successfully completing a meet. If you are popular and getting bookings every day, then this means you could easily get paid daily!
Please note – if meeting in-person always take precautions. First, meetings should always be in a public place. Make sure to let friends or family know your plans and check in with them at an agreed time.
If becoming a virtual friend sounds like your jam, there are plenty of other sites offering this service.
27. Whistle
A super-fast way to earn cash daily is by selling your old electronics on Whistle. The site is incredibly easy to use and you can get your money in 3 easy steps.
First, provide details of your device and get your price. All prices are guaranteed, and Whistle prices are normally a fantastic 50% higher than their competitors.
Second, you will get a free shipping kit allowing you to send your device for free. If you don't like waiting you can print your free shipping label and post your device using any suitable box. Shipping includes free in-transit insurance and live tracking. Whistle has made shipping hassle-free and most importantly, free to you!
Finally, choose your payment method and get your money! All payments are made within 24 hours of the device's arrival. You can get paid by direct deposit, check, gift card, or debit card.
28. Slice The Pie
Slice the Pie is one of the biggest paid review sites on the internet. To start with you can earn by listening to music and providing a review. You can also earn for reviewing fashion, accessories, and adverts.
You won't get rich doing reviews on Slice the Pie, but you can withdraw cash to PayPal every time you've earned at least $10. Payments are made twice a week on a Tuesday and Friday. This means if you do lots of reviews that you could get guaranteed payments on 2 days of the week!
29. Honeygain
Earning passive income is the dream of many people that work online. In case you don't know a passive income is when you are earning money without having to do anything.
How is this even possible I hear you ask!
After all, no one gives money away for nothing!
That's true! However, you aren't actively having to do anything to earn it.
You can earn passively on Honeygain by simply sharing your internet connection! All you need to do is download the app, create your free account, and start earning!
Jobs That Pay Daily Wrap Up
Getting paid daily can be a big help as it means you always have some money to pay bills, shop, or have an emergency. These legitimate work-at-home jobs that pay daily are fantastic for anyone looking to earn extra cash.
Some of the jobs listed only pay small amounts and may take 2-3 business days to process a payment. Factor this into your decision when planning which jobs to do. If you need cash fast, then do the ones that pay quickly!
A good idea that many people try is to do several of these jobs simultaneously. Some of the quick and easy jobs can be done when you have spare time that allows you to earn a few dollars every day. This means the rest of the time you could do something that has a much higher rate of pay like blogging, a YouTube channel, or proofreading.
Simply work your way through the list and try out as many ideas as you can! By working on multiple streams, you will always have some income every day.
FAQs
Is getting paid daily a good idea?
Only you can decide if it's a good idea or not to get paid daily. Many people like monthly or weekly pay as it's easier to budget. However, having some money every day means you never have to worry about paying for that day's expenses. One solution is to spend some every day and keep the rest to add to your monthly or weekly budget. Think about your lifestyle and what will work best for you.
Are all these opportunities legit online jobs?
Yes! All 29 jobs listed are legit. Most of them can be started for free and allow you to start earning straight away!
How will I get paid?
Many online jobs pay you by direct deposit or straight to your PayPal account. In some cases, you may get a gift card or check instead.
Can gift cards be swapped for cash?
Don't be put off by sites that only pay in gift cards. Usually, the gift cards can be sold for cash on sites like Raise. Make sure to check terms and conditions first to ensure they are eligible to be sold on.
How do I stay safe online?
You may be worried about staying safe when you are working on so many sites. Don't worry, you just need to follow some simple steps to protect yourself.
First, make sure any sites you are working on are secure. You should always see in the web address bar "HTTPS" at the beginning of their address. The 's' stands for 'secure' so you know the site is safe. Alternatively, a padlock icon may be shown to display security.
Always make sure to use a strong password combining letters, numbers, and symbols. It's important you don't use the same password twice. This way if your password is breached on a site it won't be compromised elsewhere.
Try not to disclose any more personal information than you have to for the job you are doing. Finally, if you are arranging to meet someone in person then always arrange the first meeting at a public place. Make sure to let friends-of-family know your whereabouts and if you feel uncomfortable, then leave as safely as you can.
How do I spot a scam?
When doing anything online you have to be careful so as not to get scammed. If a website is asking for more information than they need, this may indicate they are not legit.
If you receive an email asking you to click a link to provide personal information, this is potentially a scam. Pay close attention to emails like this as there are often clues in the email hinting it's a scam. If in doubt contact the company directly via their site or contact number.
Which jobs pay the most?
The rates of pay do vary significantly depending on which job you do and how much time you can put into it. The higher-paying jobs like blogging, bookkeeping, and transcription can mean you earn a full-time living. They pay the most but will require lots of work! For example, you may need to do additional courses before you can start earning the highest amounts.
If you don't have a lot of spare time, then the skilled jobs have some great ideas. Some of the jobs in the skilled section can see decent earnings but don't need you to put as much time into them. Investing in farmland could mean seeing an income without doing any more than putting some into your preferred investment!
In the quick and easy jobs section, you will find the lowest-paid jobs. However, if it's just some quick cash you need this is the best place! Even $10 a day adds up to $3650 a year if you saved it all! Surveys can be a quick way to earn cash and if you do a couple of sites, then you can easily earn $10 a day. If you also join Honeygain you can add some passive income to your daily earnings as well! Fantastic!
Work At Home Jobs That Pay Daily