Disclosure: This post may contain affiliate links. If you click on a link I may make a small commission at no extra cost to you. You can read the full disclosure here.
Last Updated on October 23, 2022 by Chris Panteli
Wheelhouse Review
Ever noticed how the prices of hotel rooms change over time?
The reason is actually really simple: hotels want to maximize their profits. When demand is high, they raise their prices. When demand drops, the prices go down.
And you should be applying this concept to your Airbnb listings.
If you're currently using a flat fee for your rental that never changes, you're leaving up to 40% of your revenue on the table.
That's where tools like Wheelhouse come in.
In our Wheelhouse review, we'll show you how to automate your Airbnb pricing and help you figure out if this is the right tool for the job.
In the process of setting up your Airbnb? Grab our sample set of house rules to make sure you're covered.
What is Wheelhouse?
Wheelhouse is a revenue management tool that allows you to automatically set better nightly pricing of your Airbnb listing based on up-to-date market data.
The software connects directly with Airbnb listings and provides full reports and insights into seasonality, demand, occupancy, and more.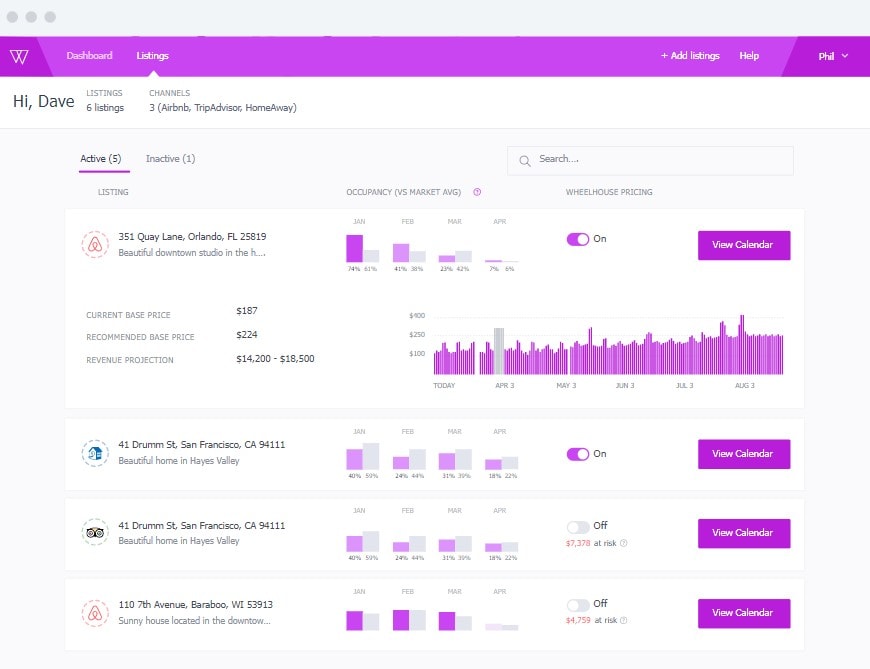 Adjusting your listing price based on demand will help you make more money from your Airbnb without putting in any extra work. In fact, this dynamic pricing tool can boost your revenue by 40% with its software.
Think about local events in your area – you could easily be charging more for your Airbnb for these. Wheelhouse makes sure you don't miss out on these opportunities automatically.
Wheelhouse Pricing
The great thing about a Wheelhouse account is the pricing. As a host, you get the choice to pay a monthly fee or a commission.
If you go for the commission, it's 1% of revenue. While the monthly fee is $19.99 a month (with discounts available depending on your portfolio).
This makes it an affordable tool for new Airbnb owners as well as vacation rental managers.
Wheelhouse Pros and Cons
We're not here to sell you Wheelhouse, so let's take a look at both the pros and cons of the platform.
Pro: Easy to use
When it comes to Airbnb tools for you as a host, Wheelhouse is focused on a user-friendly approach and aims to make the pricing algorithm they use transparent for users.
The data sets and reports you get are incredibly easy to understand, and there are summaries of the data so you can figure out what's going on at a glance.
All of the settings are easy to adjust and change with one click, so you can adjust your pricing based on different factors.
Pro: Great for Airbnb managers
You can manage multiple listings from one dashboard, so it's a great tool for Airbnb managers as well as short-term rental owners.
If you're a rental property manager, you'll especially love the filtering options available on the platform, which makes searching through listings and creating a marketing report really quick and easy.
Con: Slow support
The dedicated support section is a little sparse, and the support tickets can take a while to get answered. So the support could be a little better on the platform.
Con: Some limited customizations
Because the platform is built on being user-friendly, the customization options do suffer. With so many settings and options to use, you might find yourself wishing there were additional features.
For example, there's a "Far Future Premium" adjustment, but rather than having a gradual increase option, there's only a fixed option. The same goes for the "Last Minute Discounts".
Wheelhouse Features
As well as the ability to automate your pricing, Wheelhouse has some great features that make it a useful tool for renting out your apartment or home on Airbnb.


Centralized dashboard
The main hub is the Wheelhouse dashboard. From here, you can see your active listings and summaries of the pricing over time. If you have more than one listing, you can use filters or search for particular listings.
Occupancy rates vs market average
One of the most important features is the ability to see your occupancy rates versus the average based on your criteria. This will let you know whether your Airbnb booking rate is living up to the competition or falling short.
Future pricing
The pricing feature shows you the pricing of your Airbnb over the coming five months. It shows the base price and the recommended pricing you should be using.
This projection includes any price increases due to upcoming events or popular seasons.
Calendar
The calendar gives a longer view of your listing pricing and the pricing Wheelhouse recommends based on its algorithm. Your calendar will also show you your bookings so you can keep track of your occupancy at a glance.
Market reports
The market reports are great for giving insights into yearly changes, seasonality, your nightly rate, and more. You'll get daily insights and the percentage changes show you if you're improving over time.


Who is Wheelhouse for?
With incredibly affordable pricing, everyone with an Airbnb should be using a pricing tool like Wheelhouse.
As a vacation rental host, it makes sure you're getting as much money as possible from your rentals and helps you charge what you're property is worth.
For managers, it makes sure your clients are getting the best rates, which means a higher commission for you.
Wheelhouse Alternatives
There are two main competitors for Airbnb smart pricing:
Beyond Pricing
This was the first automated pricing app for Airbnb. It's very similar to Wheelhouse but only works on a commission basis.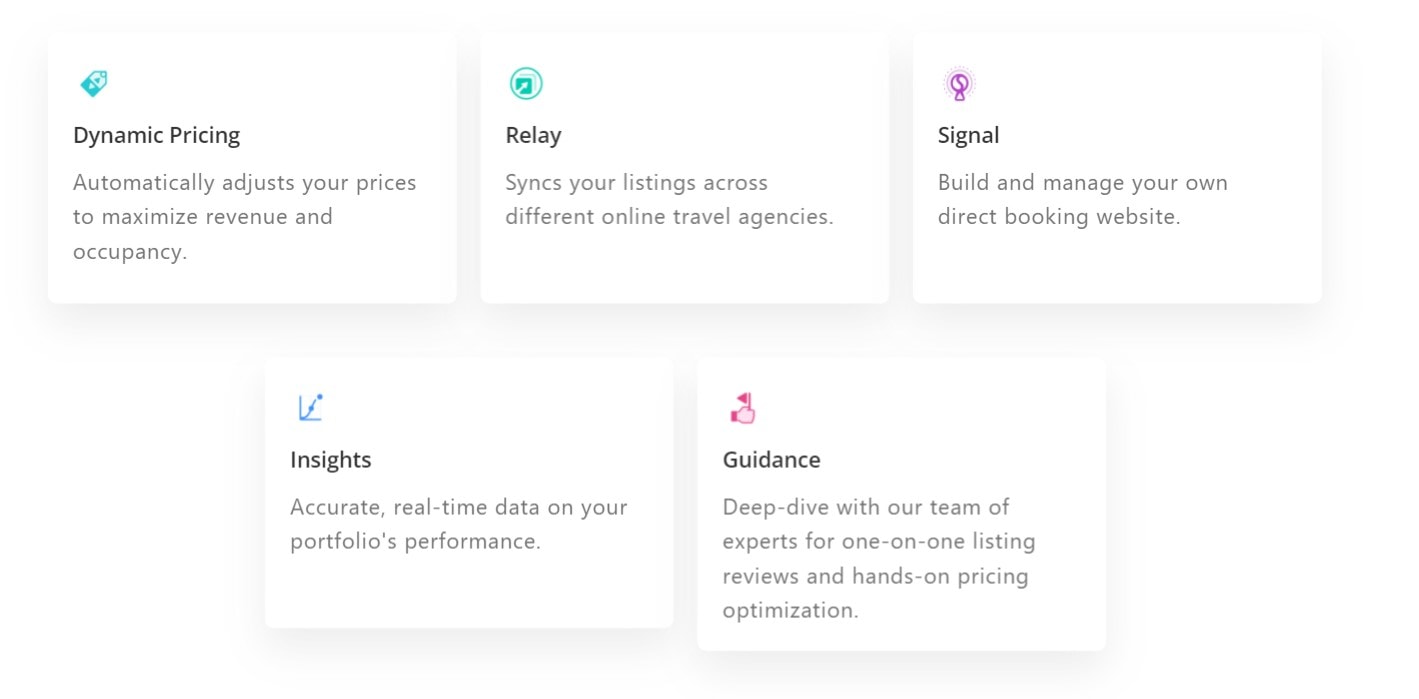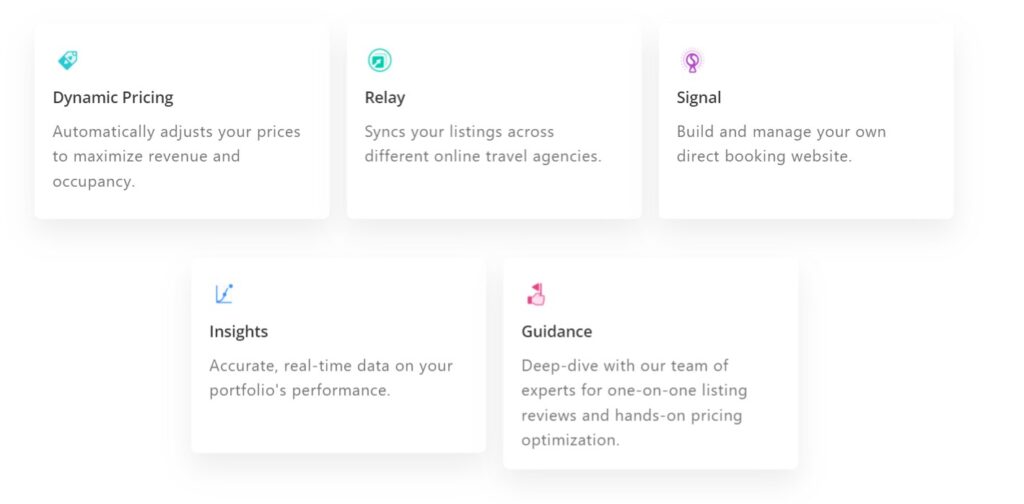 Price Labs
Again, this platform works very similarly to Wheelhouse but works out cheaper if you're outside of the US and Europe.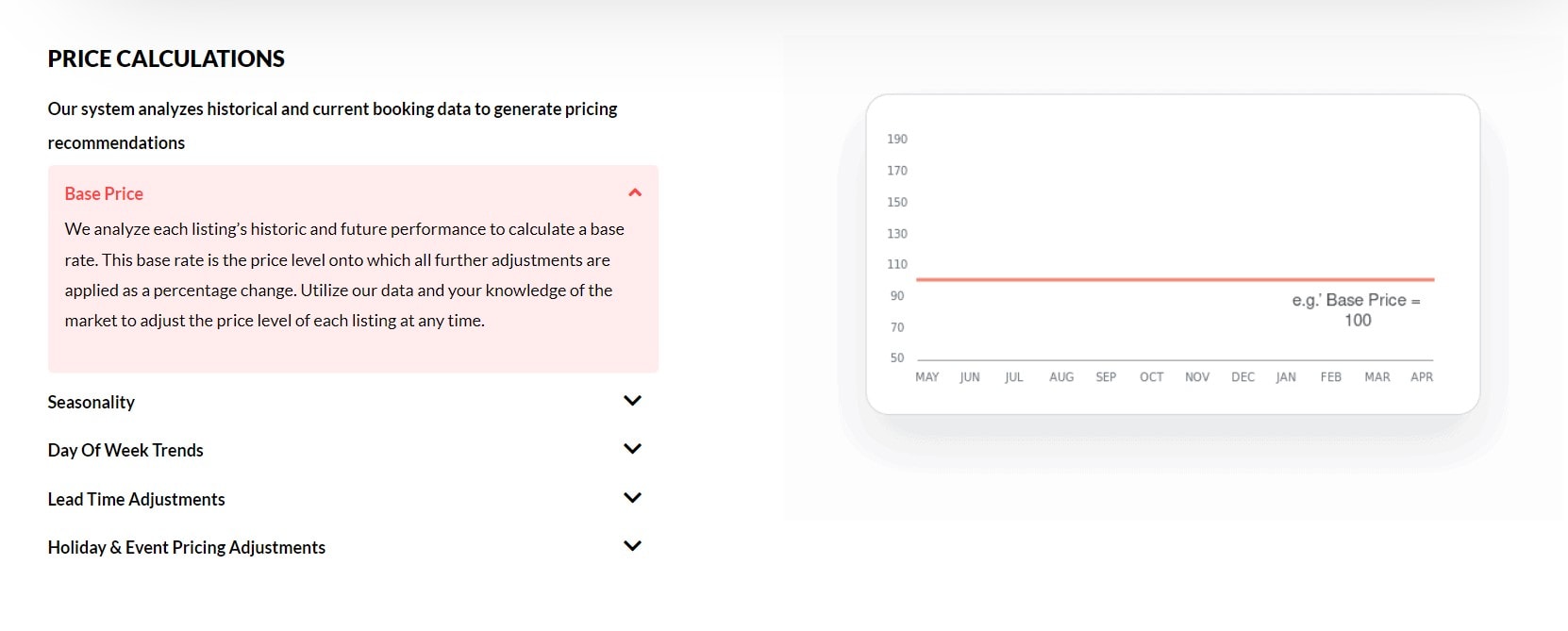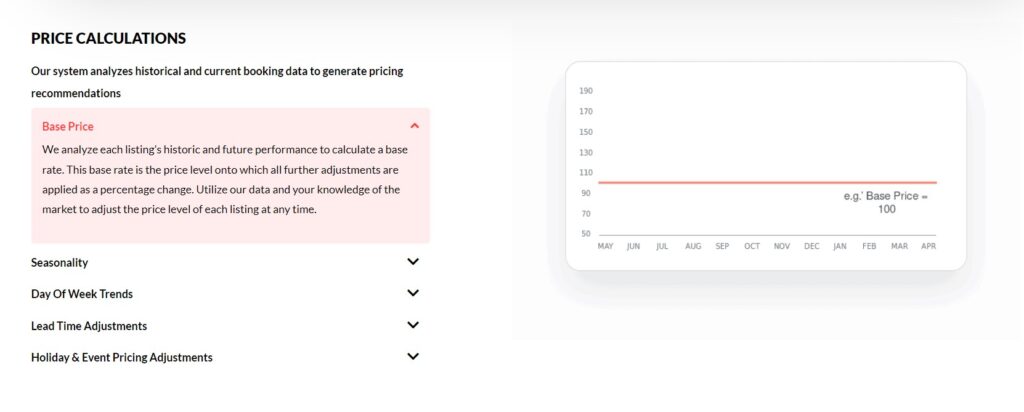 Get More Clicks on Your Airbnb Listings
Hopefully, our Wheelhouse review has helped you understand the importance of automated pricing.
Dynamic pricing is a great way to get more clicks on your listings. It makes sure your property is staying competitive with the competition, provides better rates for off-season bookings, and makes your listing look premium during events.
But your pricing is meaningless if you're not getting clicks on your listings.
If you're struggling to get interest on Airbnb, check out our guide on creating the best Airbnb titles (with loads of examples to steal).
Wheelhouse Review