Disclosure: This post may contain affiliate links. If you click on a link I may make a small commission at no extra cost to you. You can read the full disclosure here.
Last Updated on October 23, 2022 by Chris Panteli
How to Start an Urban Farming Business
By 2050, the global population is going to be over 9.7 billion, according to reports from the UN. Two-thirds of those people will be living in urban areas, putting more demand on fresh food production.
This is the main reason why urban agriculture is becoming more and more popular. It's a solution that helps feed our urban population and gives people access to healthy, organic produce, even in bustling cities.
If you have a passion for growing your own food and live in a city, you could turn your passion into a profitable business.
In this guide, we'll show you everything you need to know about how to start an urban farming business successfully.
How Much Land Do You Need For Urban Farming?
The great thing about urban farming is that you can start with just a small garden patch and expand from there. With some strategic planting, you can easily produce a large amount of food from a tiny space to sell locally. But it's also easy to expand your business. With just ⅓ of an acre, you can make up to $100,000 a year. 
What is an Urban Garden?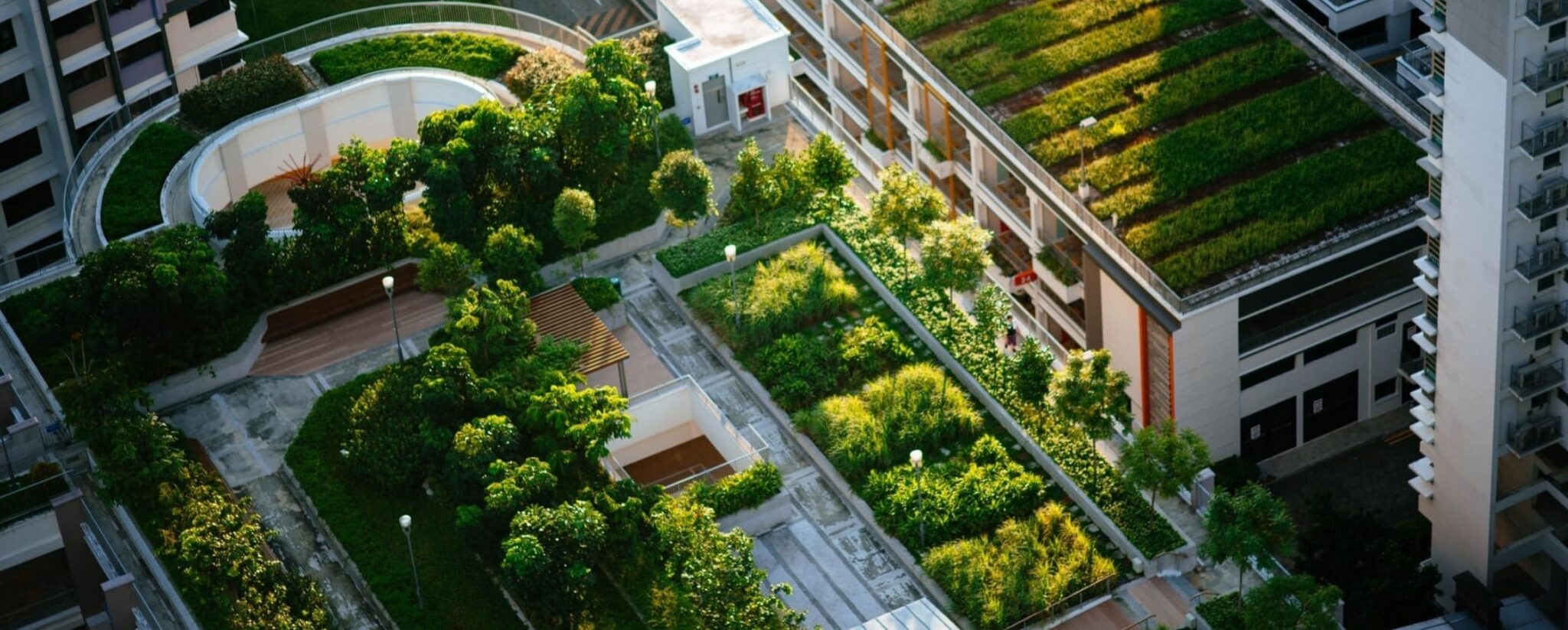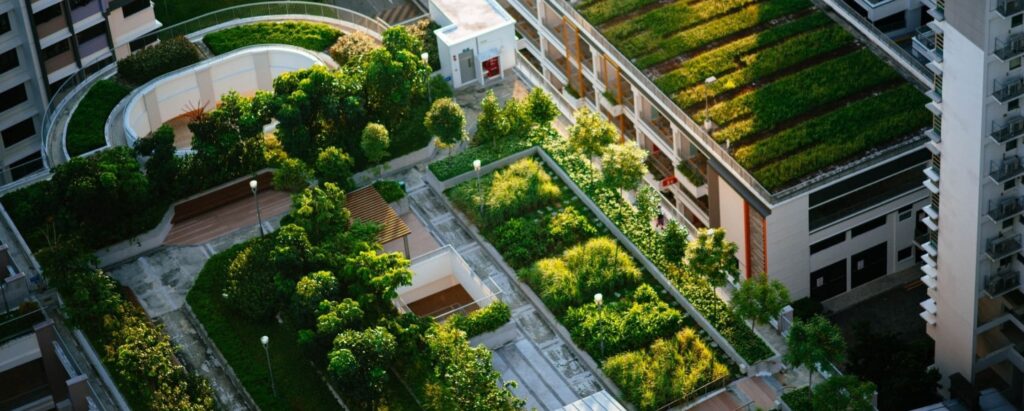 An urban garden is just a form of small plot intensive farming in a city setting. It's a broad phrase that can take all kinds of forms, depending on what you want to grow and what conditions allow.
Many people start urban gardens on the rooftop of their apartment, in small patches of ground around trees on roadsides, even in DIY raised beds on balconies.
An urban garden can be a great place to grow flowers and other plants to add some life to an otherwise concrete space. But you can also grow edible crops and turn your garden into an urban farm.
Let's take a look at the different types of urban gardens so you can figure out what would work best for you.
Vegetable landscaping
This is the most popular type of urban farm. Also known as edible landscaping, it's easy to grow a range of vegetables in an urban garden either in the ground or in pots.
From herbs, garlic, tomatoes, and other popular veggies to fruit trees, there are loads of options to make money from a vegetable garden.
Seedlings and compost
Urban gardening isn't just about growing produce. There is also a huge market for providing seedlings and compost to other growers, landscapers, farms, and other businesses.
Growing seedlings can be done with limited space and time while creating quality compost is fairly simple and requires little input. If you love the idea of starting an urban farm but outdoor space and time are limited, this could be a good way to start.
The demand for growing microgreens is growing – this is a much simpler growing process to get started with if you're nervous.
Hydroponic farming
If you don't have nutrient-rich potting soil to grow plants, you could start a hydroponic farming business. This is a process of growing crops in nutrient-rich water without the need for soil.
It's a cleaner process and if you don't have any ground available for crops, it's a good alternative. It's also supposed to reduce the risk of pollution contaminating crops, so it's popular with health-conscious consumers.
Recommended: Microgreens Lighting: Ultimate Guide
Mushroom farming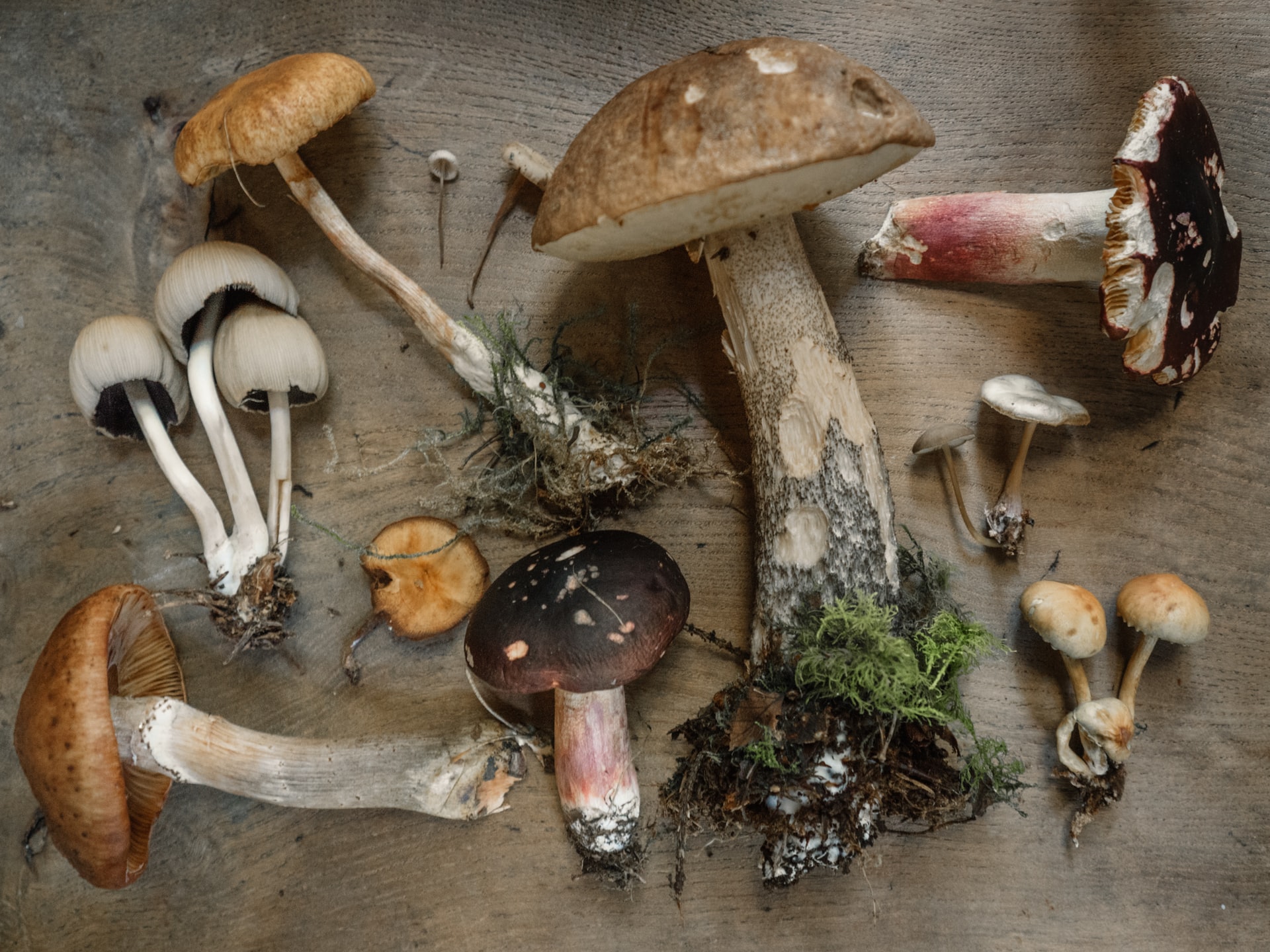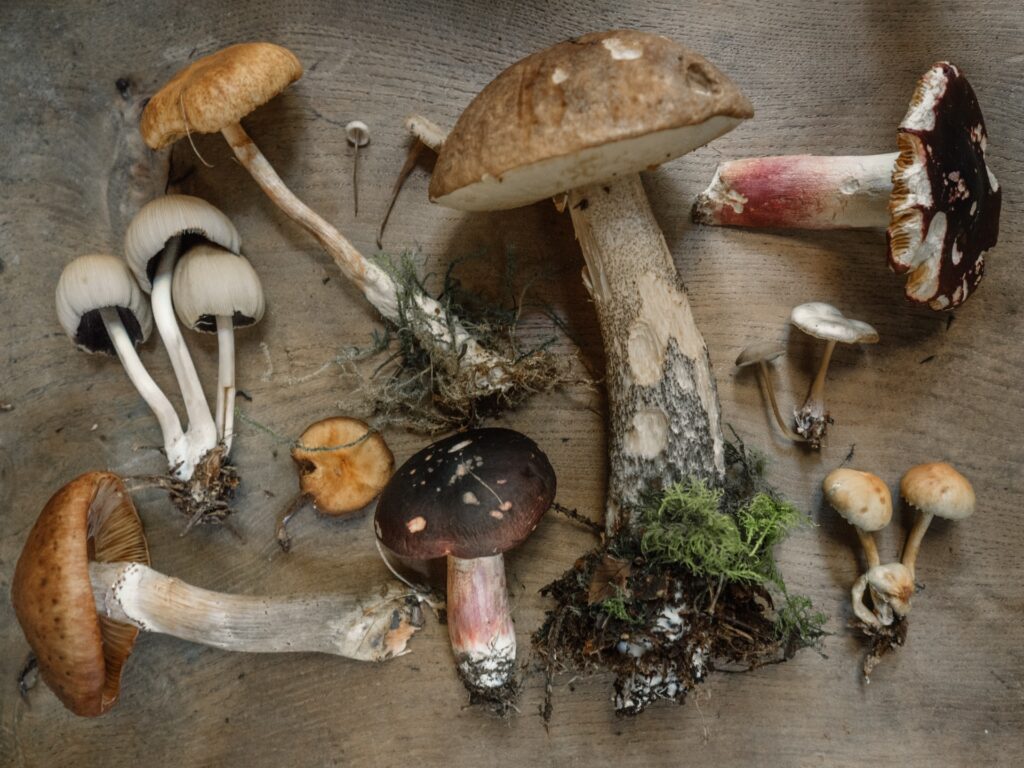 If you want to know how to start a sustainable farm, mushroom farming is a great option. It doesn't take a full-time commitment and once you've figured out which types are most profitable for your area, it can become a profitable side business.
On average, you'll harvest around 25 pounds of mushrooms per square foot each year, which means you don't need a huge amount of space to become a local mushroom supplier to local restaurants and stores.
Beekeeping
This one takes a little more investment to get started, but can be a profitable business that can be incorporated into your existing garden.
Having a beehive in your garden will drastically increase your yield, and you'll also have honey as an extra product.
This isn't an option to take on lightly though. It's a huge commitment looking after a bee colony, and you'll need to consider health, weather conditions, pollen availability, and more.
Organic farming
A growing number of restaurants and health food stores are looking for locally grown, organic produce to sell.
Starting an organic farm is a niche that you can upsell to local stores and restaurants as safe, wholesome, toxic-free food, helping boost your bottom line.
Flower growing
If you're not a fan of edible crops, flowers are another profitable niche for an urban farm. From florists and local businesses to grocery stores and restaurants, there is a huge market for locally-grown flowers.
This is one of the highest yields since it takes less space to grow more flowers. So, if you have less space for growing, starting with a range of flowers could be a good idea.
Is Starting an Urban Farming Business Profitable?
Urban farming is a lucrative business to get started in because of the growing demand. In an increasingly urbanized world, there's a massive strain on traditional farming.
Urban farming offers a high-quality, local solution that people are willing to pay for. Because you'll be able to market your crops as pesticide-free, organic, and home-grown, you set yourself apart from mass-farming and can easily carve out a niche with local businesses and private customers.
On average, an urban farmer will make $54,000 a year, but hydroponic farmers can more than double that. Your earnings are based on the size of your operation and the type of produce you grow, but the profit potential is huge.
What You'll Need to Know Before Starting an Urban Farming Business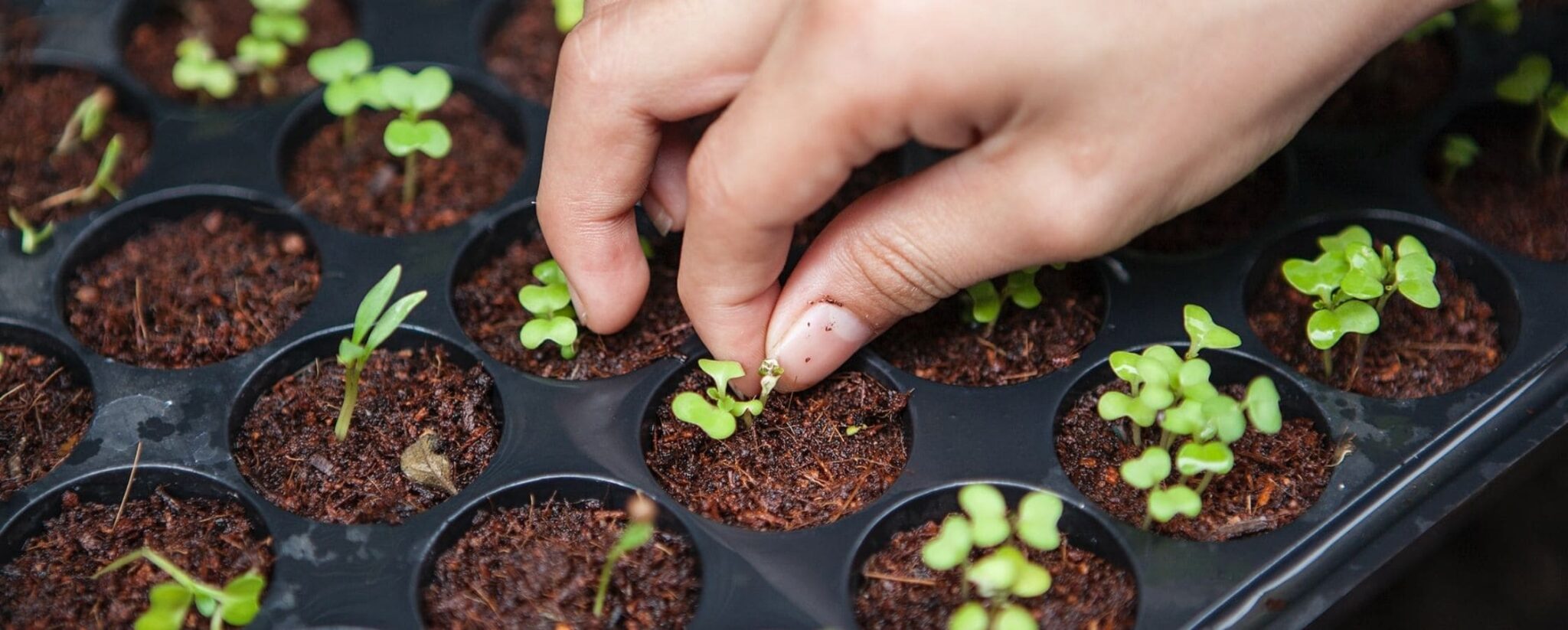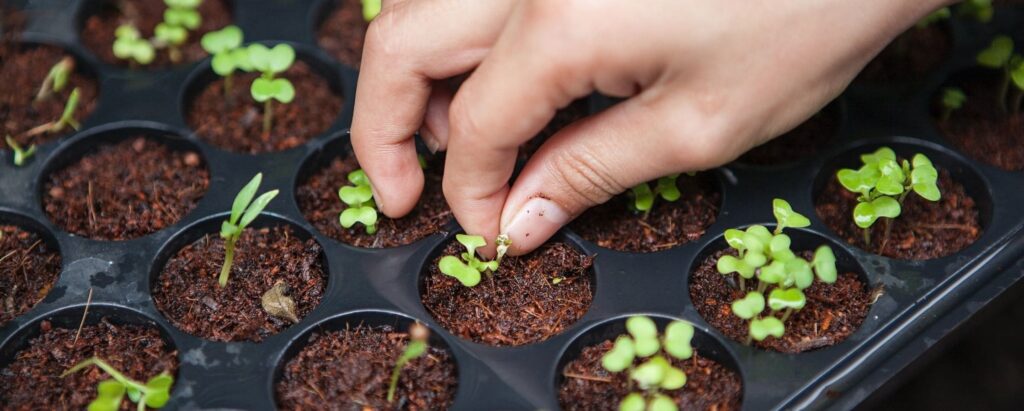 If you're thinking about starting an urban farming business, it's probably because of a love of plants and a green thumb. But passion will only get you so far, there are a lot of things you need to consider to make your business a success long-term.
What do you need to start an urban farming business?
You will need to invest in equipment and supplies to get your urban farm started. Basic tools like tillers, shovels, watering cans, and sheers are important for traditional gardens. Whereas hydroponic equipment will be necessary if you decide to go down that route.
You'll also need to think about light sources. For example, lighting for microgreens is vastly different from light requirements for fruit trees.
If you have the space, a greenhouse will make the growing process much easier and give you more control over the temperature and water level of your crops.
You'll also need to think about supplies for storage, safe food handling, and transport. All produce grown on your farm will need to be washed and stored at the correct temperatures to keep your customers safe.
If your farm is outside on a rooftop or in a garden, you'll need to dedicate some space to supply storage, processing, and cleaning. Portable canopy tents are a great idea for giving you shelter for working when needed.
Property lease, rental, purchase, and soil testing
If you have a piece of land to start your urban farm, you won't need to worry about this section. But if you love the idea of growing crops but just don't have the space, you'll need to find some land to get started with.
Most urban farmers rent patches of land from local farmers to grow their produce. When you're looking for a space, make sure it's close to your potential customers. Although it will probably cost more being prime real estate, it will be much easier to transport your crops to customers, saving money on fuel costs.
Other things to consider are:
How big is the property? You'll likely need less than a quarter acre to get started. 
How much sun does the land get? Are any large buildings or trees nearby blocking light? If it's indoors, what direction is it facing?
Do you have access to water and electricity? These will both be important, especially for hydroponics. 
If you're renting land with soil, make sure to test it before signing a lease to make sure it's suitable for produce. 
Then you'll need to think about insurance, including general liability, product liability, commercial automobile, and workman's compensation – all are important to keep your new business covered.
What licenses and permits will you need?
The licenses and permits you need will vary depending on your state and county, so make sure to check with your local authority so you know exactly what to apply for.
The US Small Business Administration is a good resource for guidance on the process of setting up a new business in urban farming and they'll let you know which permits you need.
In general, you'll need agricultural permits and a business license to get started. You don't usually need a building permit for structures like a new greenhouse or shed, but you should check to be sure.
What about training?
You don't need any formal qualifications or training to start an urban farm. But there are classes on urban agriculture you can take at most community colleges if you want to learn some of the basics.
You'll also find online courses on urban farming that can be great for learning the business behind growing produce.
Urban farming is a growing trend, so you'll find plenty of conferences, live events, webinars, and events dedicated to urban farming. These are all great for learning and connecting with other urban gardeners in your area.
Check out websites like Eventbrite to see if there's anything planned in your area.
How Do You Fund an Urban Farming Business?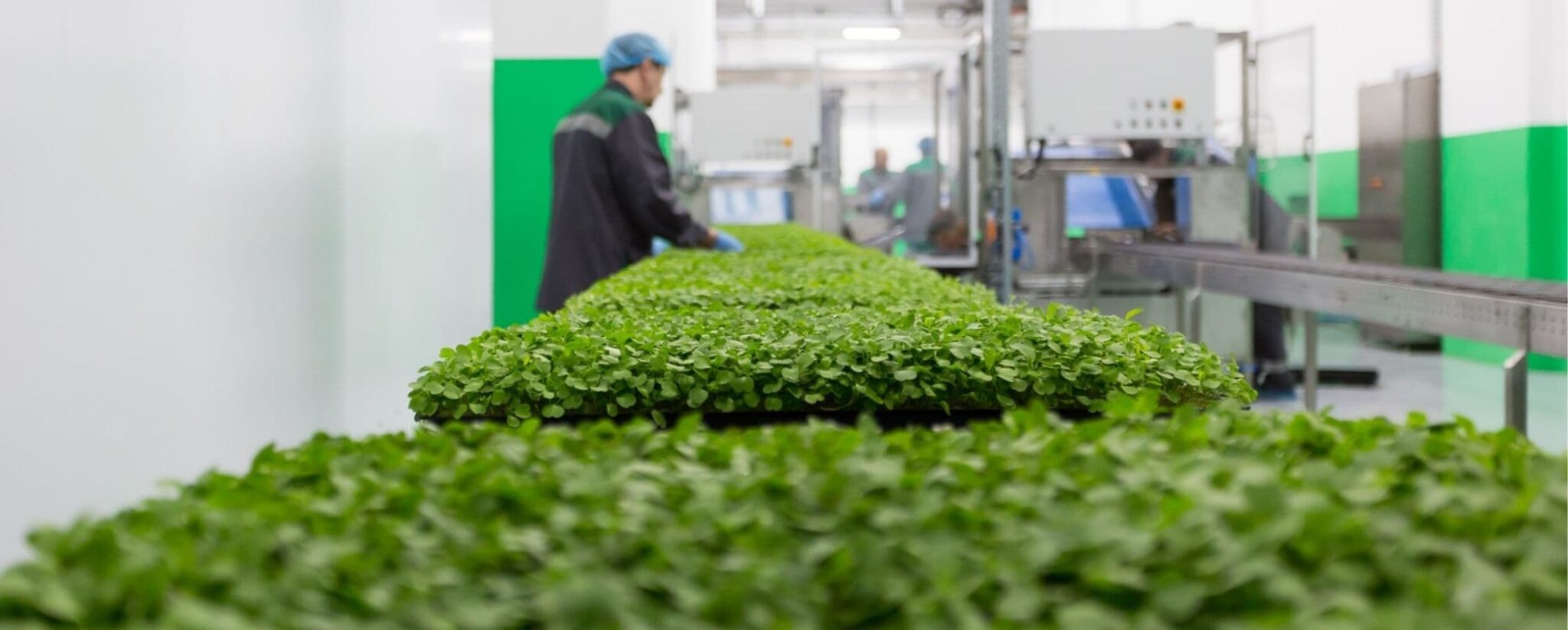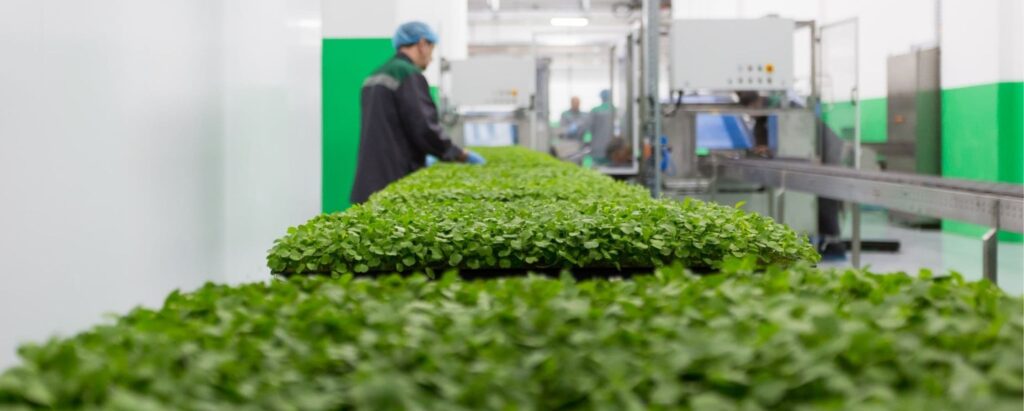 Urban farming does take some initial investment to set up. From tools and materials to space and seeds, it's hard to start with no funds.
If you don't have funds to dedicate, the US Department of Agriculture has loans available for people who want to start an urban farm.
There is also the US Environmental Protection Agency's Brownfields Program, which helps local communities safely clean up brownfields and reuse them for urban farming.
Brownfields are contaminated in some way, so can't be used for agriculture. And since there are around 450,000 brownfields in the US, this is an important program to help boost urban farming.
How to Start An Urban Garden
If you've got this far and you think starting an urban garden is right for you, here's a quick how-to to get started.
1. Define your space
There's no need to start by renting land, you can always build up to that once you've started making a profit and secured a few local customers. So start by figuring out the type of garden you'll create.
Instead, start with your balcony, spare room, window boxes, rooftop gardens, or community gardens. Measure the space to figure out how much growing space you have – this will help you choose which crops to start with.
2. Pick your growing medium
Are you going to start by cultivating a patch of land? Grow your crops in a container garden? Or set up a hydroponic garden?
This is going to dictate the tools you need, the type of plants you can grow, and the level of investment you'll need.
Once you've chosen your medium, think about how many pots or how much land you have to work with – this will dictate how much you can grow.
3. Choose your plants
Once you've figured out all the logistics, you can choose what plants you want to grow. The growing medium and amount of light will dictate what plants will do well on your urban farm, but you should also choose crops you enjoy.
Most urban farms are filled with vegetables and herbs, but this isn't the only avenue you can take. We'll go over some of the most profitable (but lesser-known) crops you might want to start with later.
4. Seed VS seedling
Starting from seed is more difficult and takes more care and attention. If you want to make things a little easier, you can start with seedlings. These are plants that have already sprouted, so you have a better chance of them growing successfully.
You'll find seeds and seedlings online or from local farms, depending on where you live. So do some research to find the best deal.
5. Start growing
There's really no better way of becoming better at urban farming than jumping in and getting started. Do some research on how to plant and care for the seeds or seedlings you've chosen, and you'll learn your own techniques as you go.
You might lose some crops in the beginning, but it's all part of the learning process. This is another reason why it's good to start small – you might find you hate growing a certain type of fresh produce and want to swap and try something new.
What Plants are best for Urban Farming?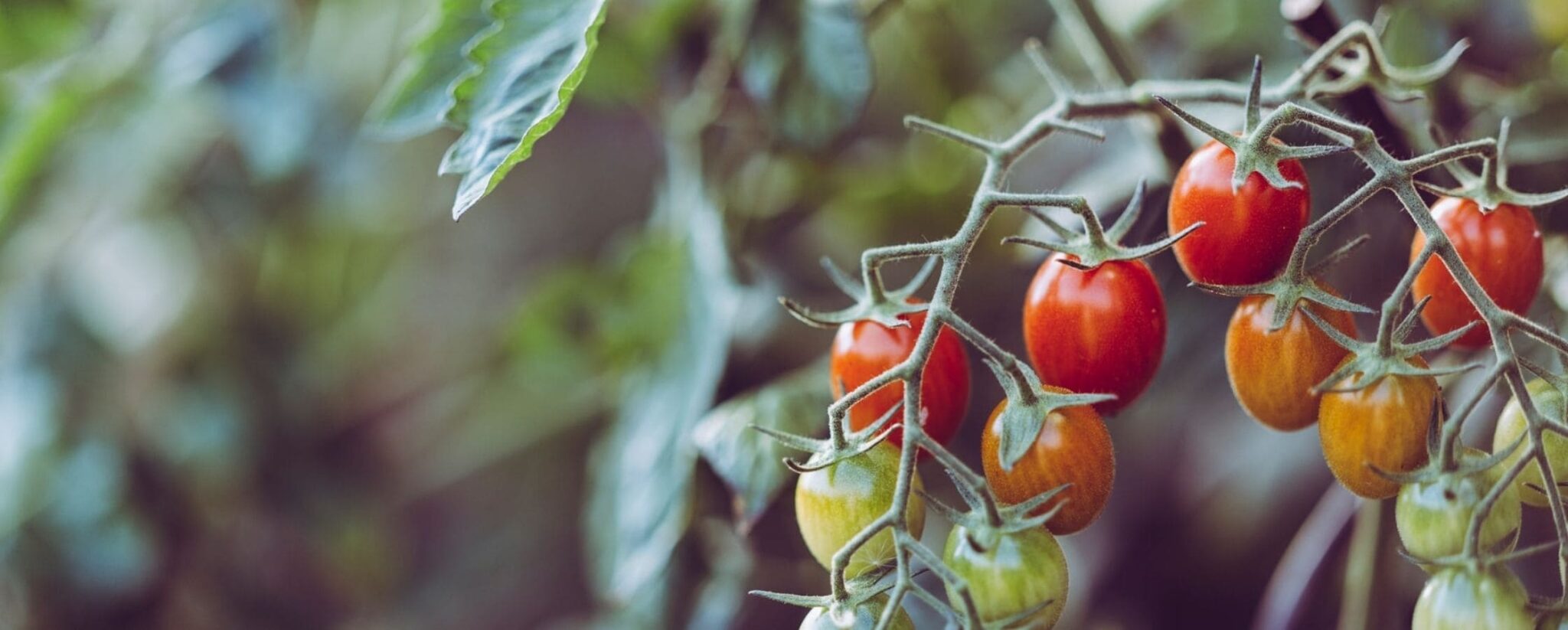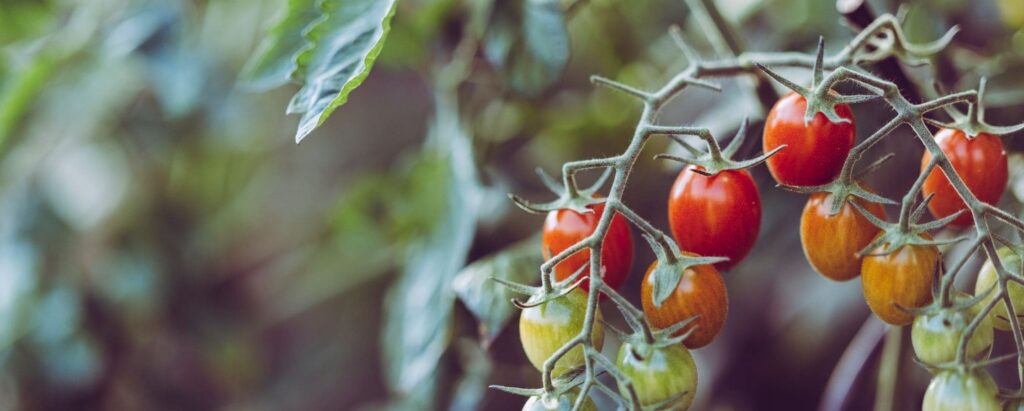 Apart from the usual veggie and herb gardens,, there are some less common options that can be the most profitable crops if you have the right conditions.
Grow trees for profit
Whether you have an urban backyard or a small acreage near a city, growing trees is perfect for a profitable side hustle.
Trees aren't seasonal like other crops, so they're versatile and profitable all year. Also, if you grow veggies or flowers, you need to sell your crop every season or you'll lose it. Trees will continue to grow so there's no wastage.
In fact, your trees will grow in profit the larger they get, so they're great if you're yet to secure regular clients for seasonal crops.
Dwarf fruit trees are growing in demand, and produce up to five times the harvest of traditional fruit trees in half the space. They're also much easier to prune and harvest, and will produce a crop in just three to five growing seasons.
Grow garlic for profit
Garlic is the second-most used spice in kitchens, so there will always be high demand for this from local restaurants and grocery stores.
It's easy to stand out by growing flavourful varieties of garlic in your urban vegetable garden, such as rocambole or elephant garlic. Not only will these be popular with chefs, but you can also charge a premium since they are unusual varieties they'll struggle to find at wholesalers.
Grow tomatoes for profit
It can be hard growing normal tomatoes for profit since there is so much competition from wholesalers and larger growers at farmers markets. But heirloom tomatoes are a profitable alternative.
In fact, they sell for around $4 or $5 per pound, which means you can make around $10,000 with just 600 square feet of space.
Chefs love using heirloom tomatoes because of their rich flavour, so these will be easy to sell locally.
Growing willows for profit
Basket willows are another unusual crop to grow that can bring in a good profit. Willow trees are grown from cuttings, cut back after a year, and then grown for another year. The resulting rods come in a range of colours and are in demand for weaving baskets.
The cuttings are incredibly easy to care for and can be grown alongside other crops with minimal input throughout the year.
You'll get around $10 to $15 per pound of dried roads, which is up to $135,000 per acre. You can also sell live rods for around $5 or $6 per rod at local farmers markets.
Best Selling Plants At Farmers Markets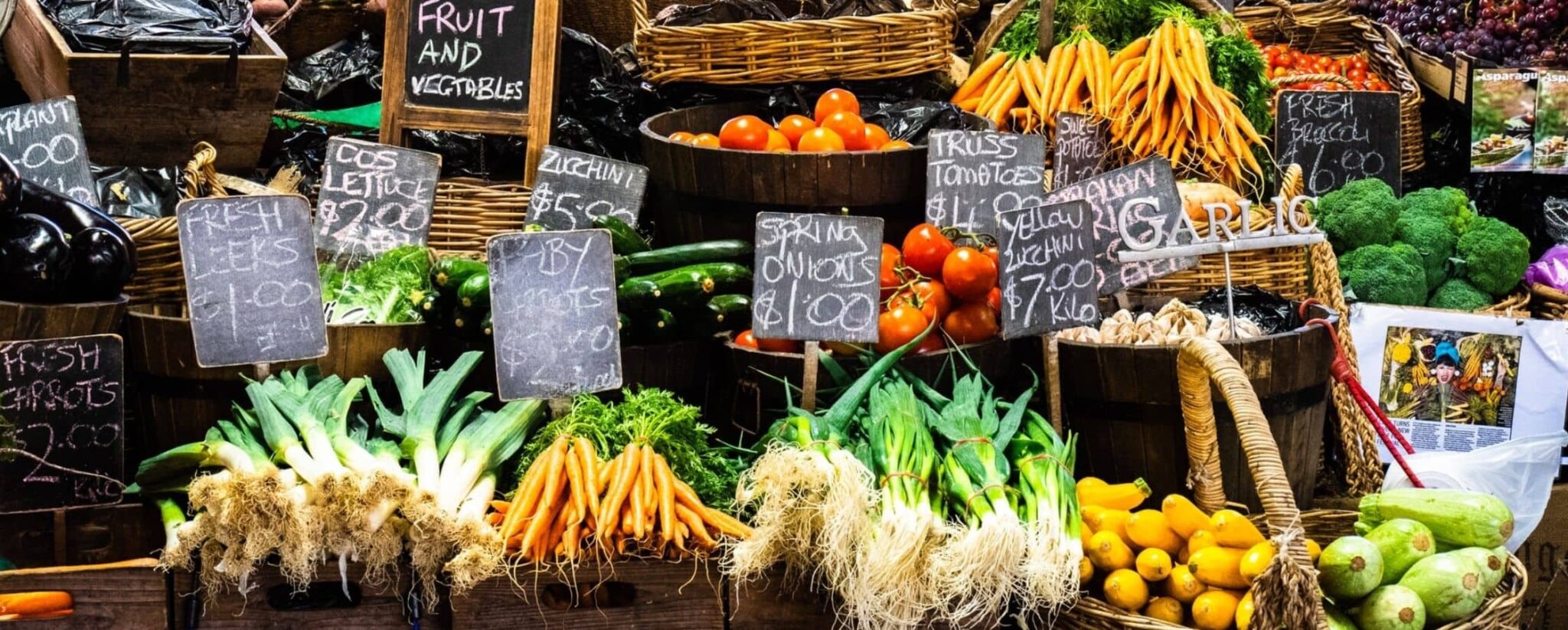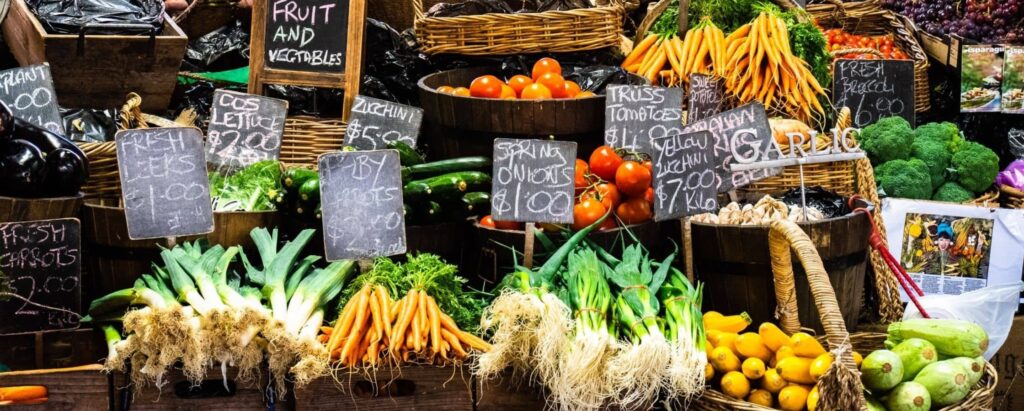 If you're aiming to sell your produce at local farmers markets, you should do some local research to find out what locals want to buy from you. But there are some general crops that are always popular:
Cucumbers
Tomatoes
Zucchini
Lettuces
Peppers
Spinach
Squash
Onions
Kale
Peas
Herbs
Once you've done a few markets, you'll start figuring out what sells well and can tailor your garden to suit your clientele for the best profits.
Is Urban Farming For You?
If you have a passion for growing plants and a green thumb, an urban garden can be a fun and profitable side hustle. But it does take time and investment to set up. No matter what crops you decide to grow, you'll need tools, space, and a sales strategy to help your venture gain traction.
If you love the idea of growing for a living but don't have the time or space to cultivate crops, microgreens might be a better option for you. These still involve growing but need much less space and commitment.
How to Start an Urban Farming Business