Disclosure: This post may contain affiliate links. If you click on a link I may make a small commission at no extra cost to you. You can read the full disclosure here.
Last Updated on October 23, 2022 by Chris Panteli
Things To Sell At School To Make Money
When you're at school, your options to make money are limited. A part-time job may help. However, depending on your school schedule and after-school activities, you may not have much free time left for work.
There are many ways you can try to make extra money. You may have already tried some, like working odd jobs or building a passive income blogging.
Another great idea is to sell things. If you buy high-demand items, you can make good money reselling them.
These things to sell at school to make money are an excellent option for anyone wanting to earn an extra income. Whether you are a college student or in high school, you will find plenty of different ways to make easy money here.
Things To Sell At School To Make Money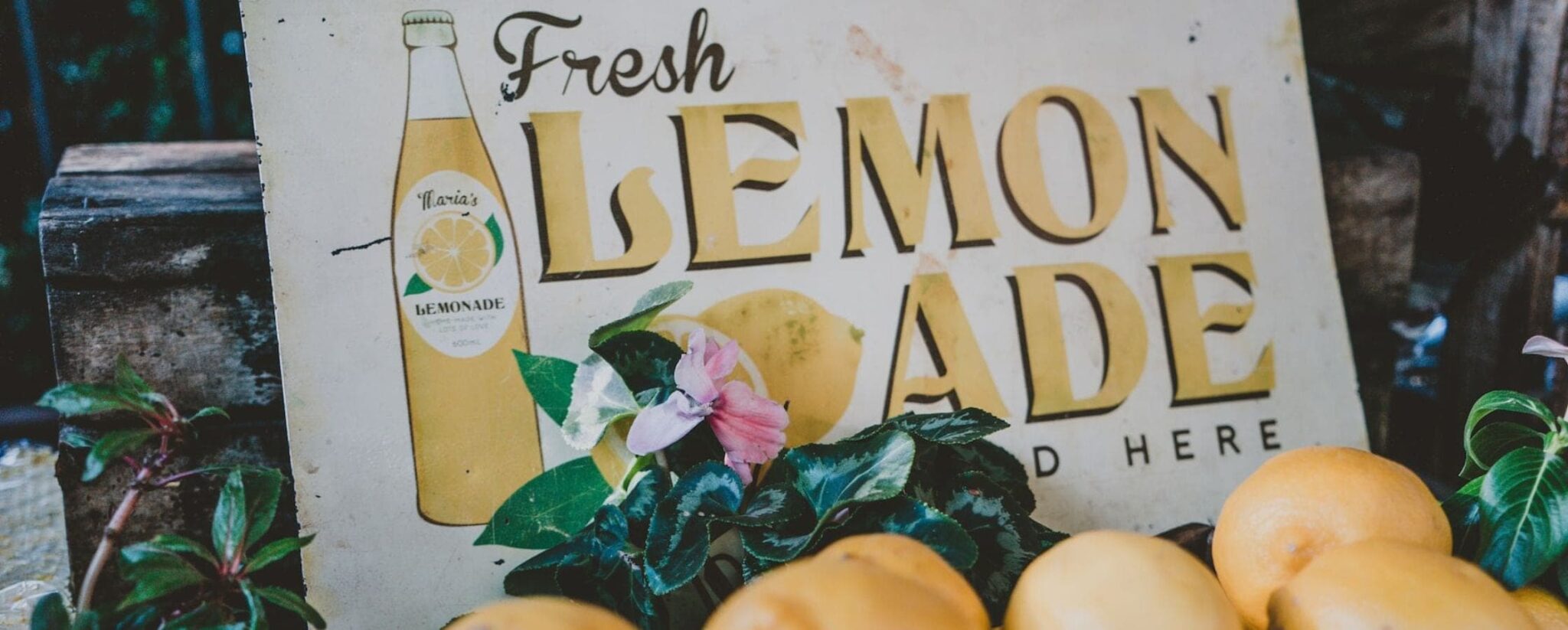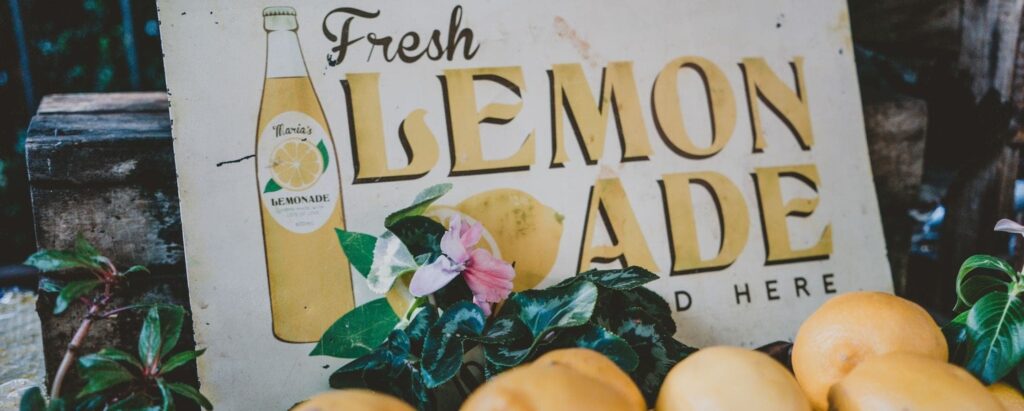 When you're at school, any extra money you can earn is super helpful. Extra cash can help pay for books and essentials or treat yourself to some luxury items.
One great thing about selling things at school is that you have a captive market. There are no competing stores to worry about. That means if you've got high-demand items for sale, you'll be making easy money.
You don't need an expensive online course to learn what to sell at school. Check out all these things to sell at school to make money.
Drinks
Selling drinks is a great business idea. Staying hydrated is well known to help concentration. Most students always have water with them. Sometimes that isn't enough, though. Or they may fancy something different. This gives you an easy way to make extra money.
Coffee
Coffee is a popular drink in the US. An estimated 62% of Americans drink coffee daily. Selling coffee at school is a great idea to make extra cash.
You probably can't set up a barista station at school. What you can do is offer to do a coffee run in the morning. Students would need to pay for their coffee plus pay you a delivery fee. You can also offer to do a lunchtime run too.
Students that don't like coffee could order other drinks. Milkshakes, iced teas, and other drinks are all available at most coffee stores. You must head to the nearest Starbucks or McDonald's drive-thru to get the order.
Energy Drinks
Energy drinks are popular with students needing a boost. Especially at exam time. Make sure to stock up on a variety of energy drinks to sell to other students.
Soda
Soda pop is popular in most schools. Students may not like the soda that's available at school and will happily buy from you if it's a brand they like.
Popular soda brands include Coca-Cola, Pepsi, Fanta, and Sprite. If you always have plenty of stock, you'll have a steady stream of customers every day.
School Stuff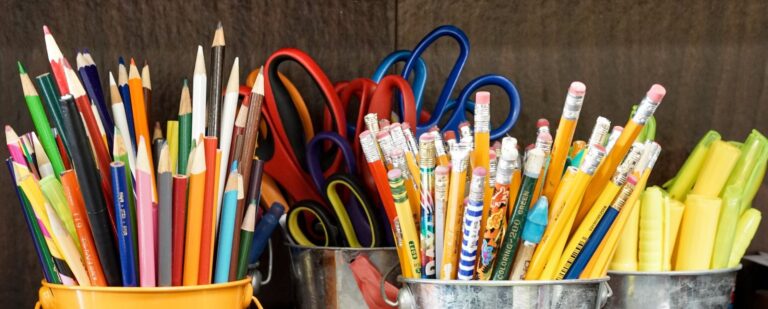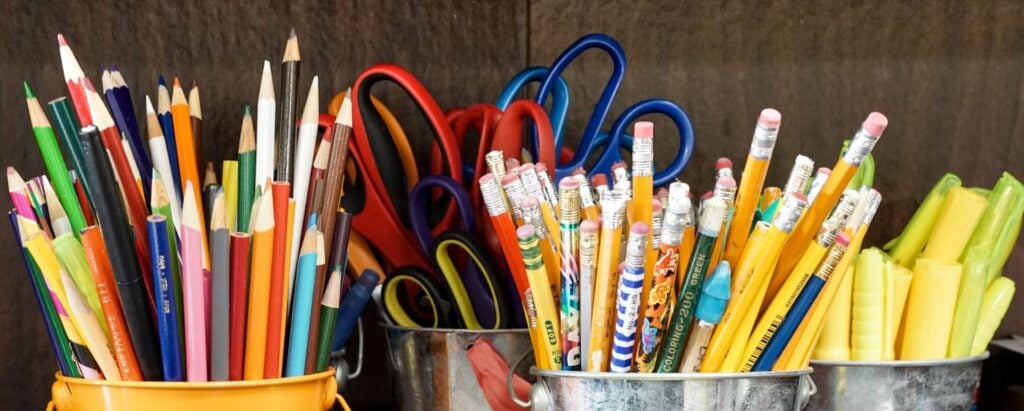 Students always need school supplies. That makes stocking up on school stuff to sell a great option if you want to earn easy money.
Accessories
You can often find accessories to buy for cheap. Buying cheap means, you can resell for a profit. If you see a garage sale or yard sale advertising, make sure you go to find any bargains.
Flea markets, Facebook marketplace, and your local thrift store are other great sources of bargains.
Local businesses may also give you a discount if you buy only from them. Explain your business idea is reselling to students. This may encourage local businesses to be supportive. The worst that can happen is they say no and charge full price.
Popular accessories to sell include:
Shoelaces
Sunglasses
Bags
Makeup
Caps
Purses
Wallets
Lip balm
Keep an eye on trends at your school. If you notice a particular item is popular, then buy a few to resell.
Books
Books and especially textbooks, can be expensive. Some students leave things to the last minute and then can't buy the book they need as it's out of stock. Either way, this is an opportunity for you.
Stock up on books and sell them to other students. Make sure to add a reasonable profit for yourself.
Any books you don't sell to other students can be resold online. Bookscouter is one book reselling platform you can use. You can make extra money online by reselling used books.
Clothes
Reselling clothes online is a big business. In 2021, the clothes reselling market in the US was worth an estimated $96 billion.
You can buy old clothes to resell. Or you can buy old clothes, customize them, and resell them. Either way, you can start your own thriving business.
To find cheap old clothes visit your local thrift store, search the Facebook marketplace, or go to a yard sale. If the clothes are in good condition, you can resell them straight away.
If you've got an eye for graphic design, then you can make money online selling clothes. The best bit is you don't have to spend anything to get started.
Get 30 Days FREE Printify Premium Access
I've managed to negotiate a sweet deal for my readers! If you use the coupon code LifeUpswing – You get 30 Days Of Printify Premium for FREE.

✅ Integration with Shopify, Etsy, eBay and more
✅ 10 stores per account
✅ Unlimited product designs
✅ Up to 20% discount on all products
✅ Mockup generator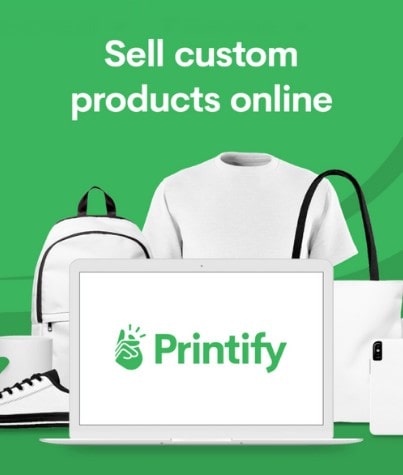 Partner with a company like Printify. Your designs could be printed on hoodies, t-shirts, mugs, and more. Printify handles customer service, billing, manufacturing, and shipping. That leaves you free to concentrate on creating more popular designs.
Printables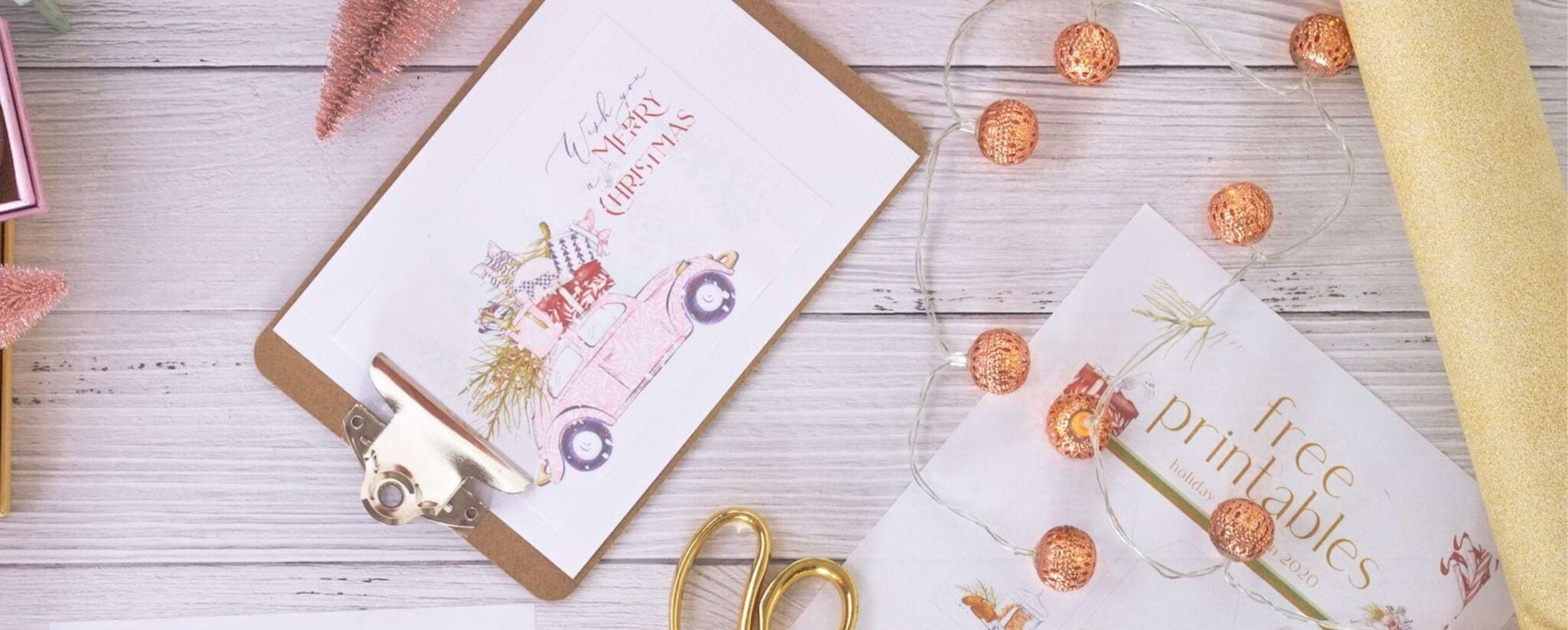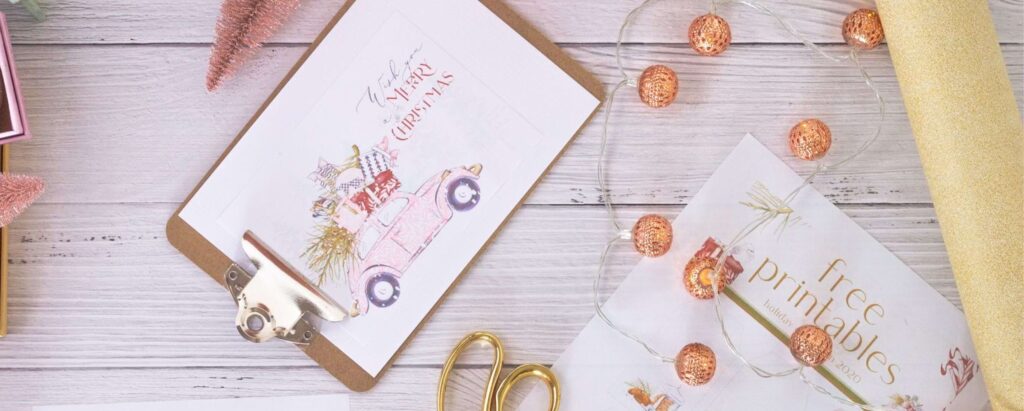 Printables are one of the ultimate things to sell at school to make money. If you have decent graphic design skills, you can create printables for free. Printables take up no storage space as they're stored online.
Plus, you can build a passive income from printables. That's a great boost for your personal finance as you'll always have money coming in.
Printables that will sell well to students include:
Worksheets
Calendars
Study planners
Budgeting sheets
All you need to do is upload your design to your preferred platform. You can advertise to other students using social media. Students can buy your designs to print as needed.
Etsy, Fiverr, and Facebook marketplace are three platforms you can use for selling printables. The best part is that sales aren't restricted to other students. Anyone can buy them, which means there's potential to earn good money.
Stationery
School supplies are often limited. For students that forget stationery, this can be a problem. By having a stock of stationery, you always have a high-demand item for sale.
Another issue is that school supplies are often bland. Stock up on colorful stationery or themed stationery that a fellow student will love.
It's worth buying stationery in bulk as students always need something. Check out places like your local dollar store. Even if you resell each item for $2, that's a 100% profit for you.
The most popular stationery items to have in stock are:
Pencils and pencil cases
Color pencils
Pencil sharpeners
Erasers
Pens
Highlighters
Markers
Art supplies
Glue
Scissors
Notebooks
Folders
Savory Goods
Selling snacks is a great business idea. Kids at school are always hungry, which means you'll make some quick cash every day.
Chips
Everyone loves chips. They make a tasty and quick snack between classes. You'll also have a much easier time carrying bags of chips to sell as they are nice and light.
Cup Noodles
Cup noodles are a great thing to sell at school. They are easy and fast to make. Students love them as you only need to add water, and they're cheap to buy.
Another great thing about cup noodles is they last a long time. You can buy in bulk without worrying that you must sell them fast. Make sure to stock up on a variety of flavors. Students love cup noodles at lunchtime or for an after-school snack.
Homemade Snacks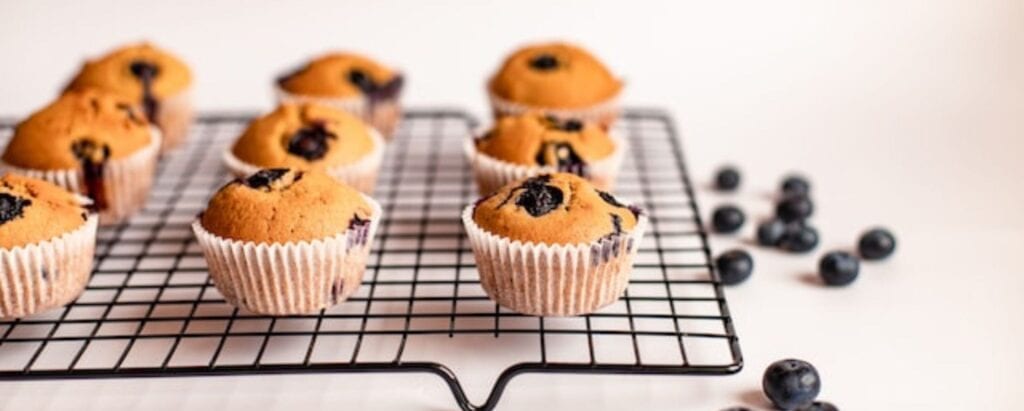 Baked goods always sell well. You can package things up in parcels or baskets to make them more appealing.
Another great reason to sell baked goods is there's no limit to what you can sell. If you can bake it, you can sell it. You could either bring a selection of baked goods for people to choose from or ask for orders.
Stuck for ideas? Here are a few suggestions:
Cakes
Pies
Pizzas
Muffins
Donuts
Cookies
Sandwiches
Sweet Stuff
Lots of people have a sweet tooth, including students. That means selling sweet treats at school is a great idea for making quick money.
Candies
Candies are popular with all age groups. That makes them one of the best things to sell at school. You could visit your local candy store to buy in bulk. Candy can also be bought online. Search Amazon for bulk candy orders that can be delivered fast.
Chocolate Bars
Chocolate bars always sell well. As chocolate bars are small, that makes them easier to carry. You can buy quite a few at a time to resell. Another business idea is to buy multiple varieties of chocolate bars and sell them in a bundle.
Cookies
Cookies are tasty snacks that always sell well. You can either bake your own or buy packs of cookies to resell.
Students wanting a quick snack will snap these up.
Jellies
Selling jellies is an easy way to make extra income. That's because jellies are delicious, and most students love them.
A great tip here is to buy big bags of jellies. You can repackage them into smaller bags to sell each day.
Other Things To Sell At School To Make Money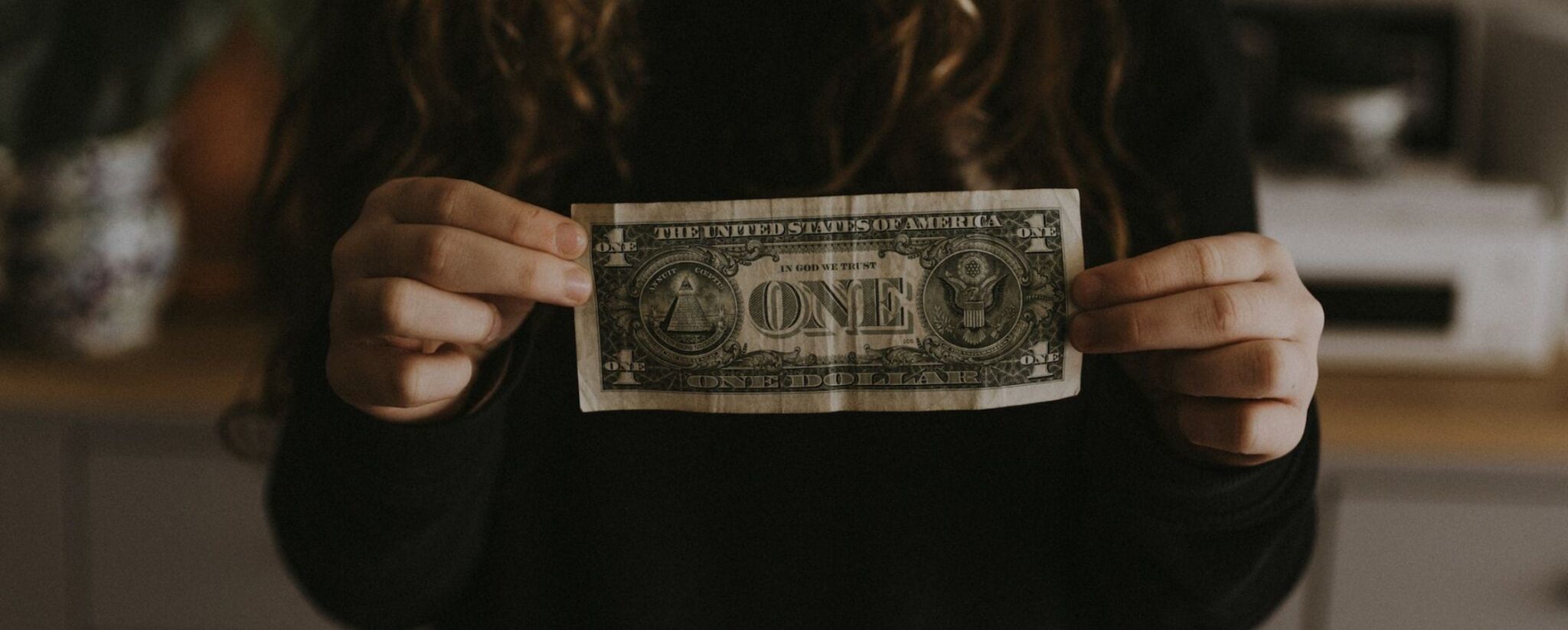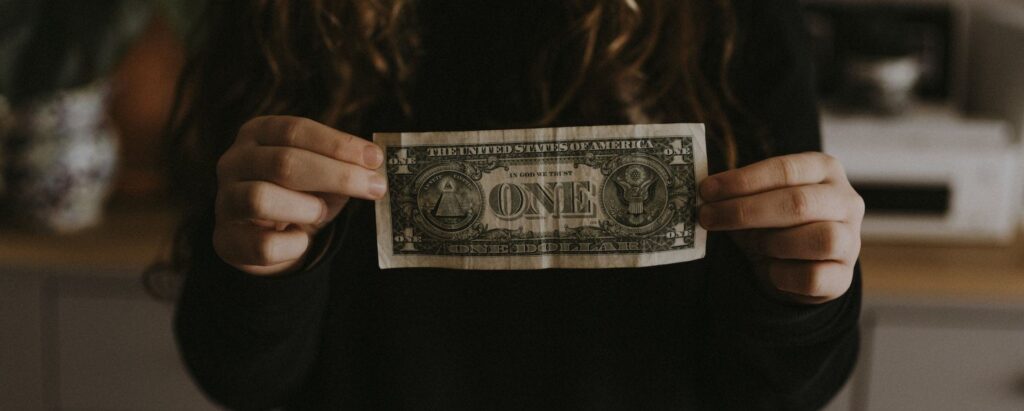 Food and drink are great things to sell at school to make quick money. Another great option is to expand your school business by selling other things. Here are a few top suggestions.
Jewelry
Jewelry sells well because students want awesome accessories for a reasonable price. If you can make quality pieces of jewelry, you can have a lucrative small business. Students save money, and you make extra cash. Everybody wins
You can also make money online selling your own jewelry. Advertise on social media, your own website, or platforms like Etsy.
Tech Accessories
Everyone wants to be fashionable and personalize their stuff. Students love to show off their personalities by decorating their things. Skins, stickers, or jewelry are often used to decorate mobile phones, laptops, and more.
The most common tech accessory that you can sell is mobile phone cases. Phones are such an important part of everyday life that most people don't go a day without them.
Get yourself a stock of mobile phone cases featuring a range of designs. You can sell these cases to other students. Other popular tech accessories to sell include:
Headphones
Pop sockets
Screen guards
If you have leftover stock, you can always sell it using local social media groups. A local Facebook group is one great place to sell stuff.
Photos
Selling photos is an easy way to build a passive income. You can upload your snaps to stock photo sites. Once uploaded, the photos can get bought over and over by anyone that needs them.
There are many potential buyers of stock photos. Art directors, website owners, marketing agencies, and more always need a constant supply of fresh photos.
To make the most money from selling photos, take the same photo in lots of different ways. It's important as one photo taken in different ways can get used in many ways.
For example, you take a photo of a group of students eating lunch in a school cafeteria. One photo can focus on the students, and another showcases the food they're eating. A school website owner may want to buy a photo showing the students to put in their marketing material. Whereas a food blogger will want to use a photo of food for their blog. By taking that one snap from many angles, you can sell more.
Here are some stock photo sites you can start selling on today:
Stickers
One creative way to make money at school is to design and sell stickers. Stickers are a popular item to sell. You can put your graphic design skills to good use and create some cool designs.
Kids love buying these to decorate their stuff with. Bags, lockers, notebooks, and more can all get personalized using stickers.
To create your own stickers, you'll need the following:
A printer
Drawing equipment
Design software
Sticker paper
Cutting equipment
Now you can create your own custom stickers to sell at school. Another great place to sell your stickers is Etsy. You can make good money selling stickers on Etsy.
Toiletries
One of the best ways to make quick cash is by always having a supply of toiletries for sale. To stock up on products, you can make bulk orders online. Another idea is to go to your local dollar store and stock up.
Remember to let other students know that you have a supply of toiletries for sale.
Tutoring
One of the best ways to make quick cash at school is by tutoring other students. If you excel in one or more subjects, then tutoring a fellow student is an option for you.
You can arrange tutoring sessions in the school library. Another option is to hold tutoring sessions at your or their home.
To advertise your services, you can rely on word of mouth. Ask your friends to tell their friends and so on. You can also put ads on your school noticeboard. Social media is another tool you can use to find clients.
If you can't tutor other students, then why not create study guides for sale? If you have detailed study notes, then you can turn them into a study guide.
Study guides can sell well. Especially if you're known for being a top student in a particular subject. You can sell study guides online and share them using platforms like Google Docs. That means you don't have to print anything off.
Is It Legal To Sell Things At School
The law around selling things at school is tricky. There's no blanket rule covering the US. Each state and school have its own laws you must follow.
You must check your state laws before selling anything at school. Some states prohibit sales of any kind on school grounds. Individual schools may also have policies banning the selling of things at school.
Not everywhere has a total ban on sales in school. Instead, it might be that certain products are restricted. For example, you might not be allowed to sell food or drinks on school premises.
Many of the things listed can be sold outside of school hours. You can focus on selling those unique things if your school or state laws prohibit you from selling at school.
Tips For Selling Things At School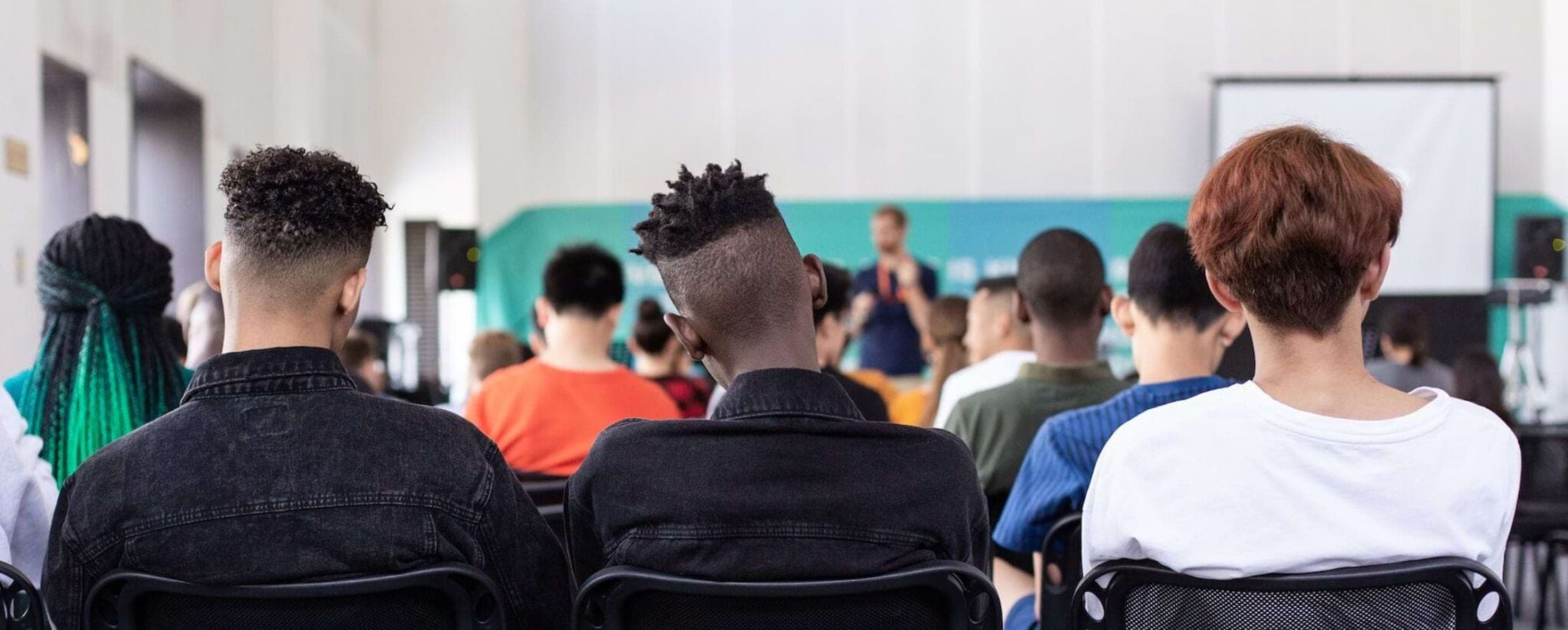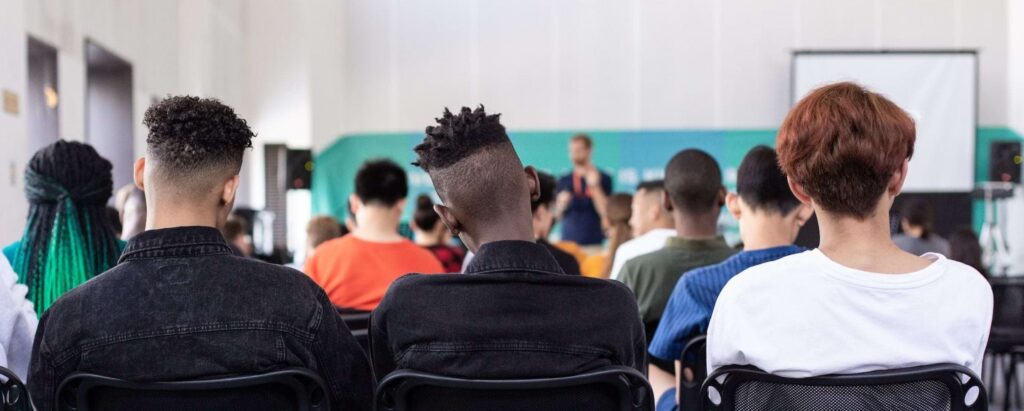 Now you know what you can sell at school, here are a few other things to consider.
How Old Are Your Customers
The age of your customers is important. Are they college students? In high school? Middle school?
Age is important because different age groups get interested in different items. A college student is going to love finding a source of cheap textbooks. Whereas a high school student may be more interested in a cool case for their mobile phone.
Can You Buy In Bulk
Often you can save money by buying products in bulk. If you sell chocolate bars, then buying boxes of them will be cheaper than buying 100 individual bars.
When buying in bulk, remember that you need room to store it. Do you have suitable storage space? How much could you reasonably carry to school each day? For example, boxes of chocolate bars are going to be heavier than a box of chips.
Think about this when placing a bulk order. There's no point buying more than you can safely store.
Should You Resell Or Make Products From Scratch
If you choose to sell homemade products like jewelry, you'll have costs. You'll need to buy materials, tools, and other equipment.
Try to keep these costs as low as possible. Doing that means more profit for you.
Reselling is a little easier as you don't spend time making anything. You buy your products and sell them for a higher price. Buying in bulk from discount stores or flea markets is an easy way to keep reselling costs down.
Other Ways To Make Money At School
When you're at school, studying and extracurriculars take up most of your time. That means job options are limited. You can always try to find a part-time job that fits your schedule. If that's not an option, here are a few other ways to make money at school.
Affiliate Marketing
Affiliate marketing is a simple idea. You join an affiliate program and get your own affiliate link. Next, share your affiliate link as much as possible. Every time your affiliate link gets used to make a purchase, you earn a commission.
One of the best things about affiliate marketing is that you can share your affiliate link anywhere online. You can share your affiliate links using social media, your own website, email, YouTube, or anywhere else that you can add them.
Answering Surveys
Answering online surveys is an excellent way to make money at school. You can register for more than one survey site. Make sure to complete your profile in full to get the most online surveys.
Every time you complete a survey, you earn rewards. Those rewards are usually paid in cash. Sometimes you might have the offer of a gift card.
One reason answering online surveys is great for students is you can do them anytime. On the way to school, between lessons, or at lunchtime, you can earn a few extra dollars.
Top survey sites to register on include:
Odd Jobs
Doing odd jobs for friends, neighbors, or local businesses is a great way to make quick cash. You can offer your services using social media. Another option is to join a site like TaskRabbit.
Sell Stuff
Buying stuff cheap and reselling it for a higher price is one way to make money at school. Provided the items are in good condition, they should be resold.
A great place to find things to resell is your local thrift store. Other places to find bargains are:
Flea markets
Garage sale
Yard sale
Almost anything that's in good condition can get bought and resold. Board games, a stress ball, an old video game, clothes, and an unused gift card are all things that can be resold for profit.
FAQs
What can you sell to make money fast?
To make quick money, food and drinks are the best choices. One of the best ways to save money is by buying in bulk. Then you can resell everything for a healthy and fast profit.
What should I use the money for?
The money you make selling things at school can be used for anything you like. You might save some for college to reduce your student loans. Spending some of the money to buy fun stuff like board games or video games is another option.
One of the best things to do with the extra money is to make sure your personal finance gets secured. Start a savings account. Pay off debts if you're old enough to have any. If you take these actions when you're young, then the future of your personal finance will be much brighter.
What is the best thing to sell at school?
Food and drink are always popular things to sell at school. That's because it's cheap and kids are always hungry. 
Everything else will depend on your fellow student. Board games, toiletries, and stickers could all be things that sell well.
Things To Sell At School To Make Money