Disclosure: This post may contain affiliate links. If you click on a link I may make a small commission at no extra cost to you. You can read the full disclosure here.
Last Updated on July 18, 2023 by Chris Panteli
Starting a Pet Grooming Business
If you love animals and could spend hours watching groomers transform scruffy puppies into smart, trimmed show dogs, a pet grooming business might just be your calling.
It's not an easy business to make successful. It's extremely active and requires a commitment to get off the ground. But if you do it right, it's a lucrative, rewarding career.
If you've ever wondered how to start a pet grooming business, this post will give you everything you need to know.
Is a dog grooming business profitable?
The short answer is, yes! Pet grooming is a lucrative business if you put the work into marketing and have the money to invest in the necessary equipment. So, how much money do dog groomers make? As a successful business, you can make anywhere from $75,000 to $100,000 a year. 
What is Pet Grooming?
A pet groomer is someone who takes care of the hygiene of pets (usually dogs). The pet grooming services usually include:
Bathing
Clipping hair
Brushing out matted hair
Trimming nails
Removing ear hair
Emptying anal glands
There really isn't a typical day for a pet groomer, since each dog needs something different. But there are three elements that make up any pet grooming business:
Client booking
Pet grooming
Business marketing
A typical day of a dog groomer
Morning: Check your schedule, take client phone calls, send out appointment reminders
Day time: Take in clients and groom pets
Afternoon/evening: Work on social media presence, marketing, prospecting potential clients
A dog grooming career has pros and cons. It's a tough job that requires you to be on your feet and active most of the day. But if you're an animal lover and want a job that centers around pets, the pet grooming industry is a great option for you.
How to Cut a Dog's Hair? 🐶 BASIC GROOMING Tutorial
Tap twice to load then open Video...
How to plan your grooming business
Whether it's a car detailing business or dog grooming, a physical service business takes some planning to get off the ground.
From equipment to training and location requirements, there are several steps you should take when thinking about a grooming business. Whether it's full service or a self serve dog wash business plan:
Startup and Ongoing Costs
The best way to keep start-up costs down is to open your business from your home or as a mobile groomer where you visit customer homes. This cuts out the cost of renting a salon space.
The main investment will be in your tools and equipment. It's important to invest in high-quality grooming tools like clippers and a professional blow dryer to give the best service to clients.
You can expect to pay up to $1000 for all the equipment, tools, and grooming products you'll need to get started.
You'll also need to consider ongoing costs such as:
Pet business cards
Leaflets and brochures
Local ads
Social media ads
Target audience
The best target market for pet grooming is pet owners who have had their dogs for several years. These tend to be a slightly older demographic who have the money to spend on a professional grooming service.
New pet owners tend to be much more nervous about leaving their young pets with new people, and are usually less likely to spend on a high-end groomer.
No matter which business you're starting, whether it's dog grooming or boat cleaning, It's best to pick a niche and become known for it, for example:
Specialists in breed-specific haircuts
Specialists in large breeds
Specialists in quirky cuts and dog hair coloring
This will help you stand out from the other local dog groomers and establish yourself as an expert.
How to start a mobile pet grooming business
One of the major decisions you'll have to make is whether you'll be a mobile dog groomer or have a physical location.
Some dog groomers offer a home visit service which can make it more convenient for owners. However, you do have to consider the clean-up of someone's home.
Others will use mobile grooming services with a bath and station inside to drive to the owner's home but groom outside. This can be costly to start up but will help you get more local customers who want the convenience of a home service without the mess.
Finally, a physical location is one of the most expensive options, but the majority of customers will prefer to have a local salon they can visit and it will make day-to-day operations much easier.
Setting Rates for Your Pet Grooming Business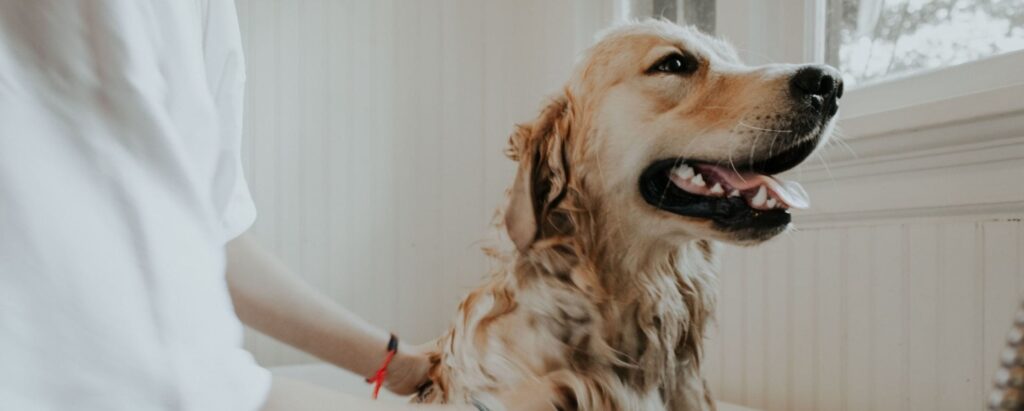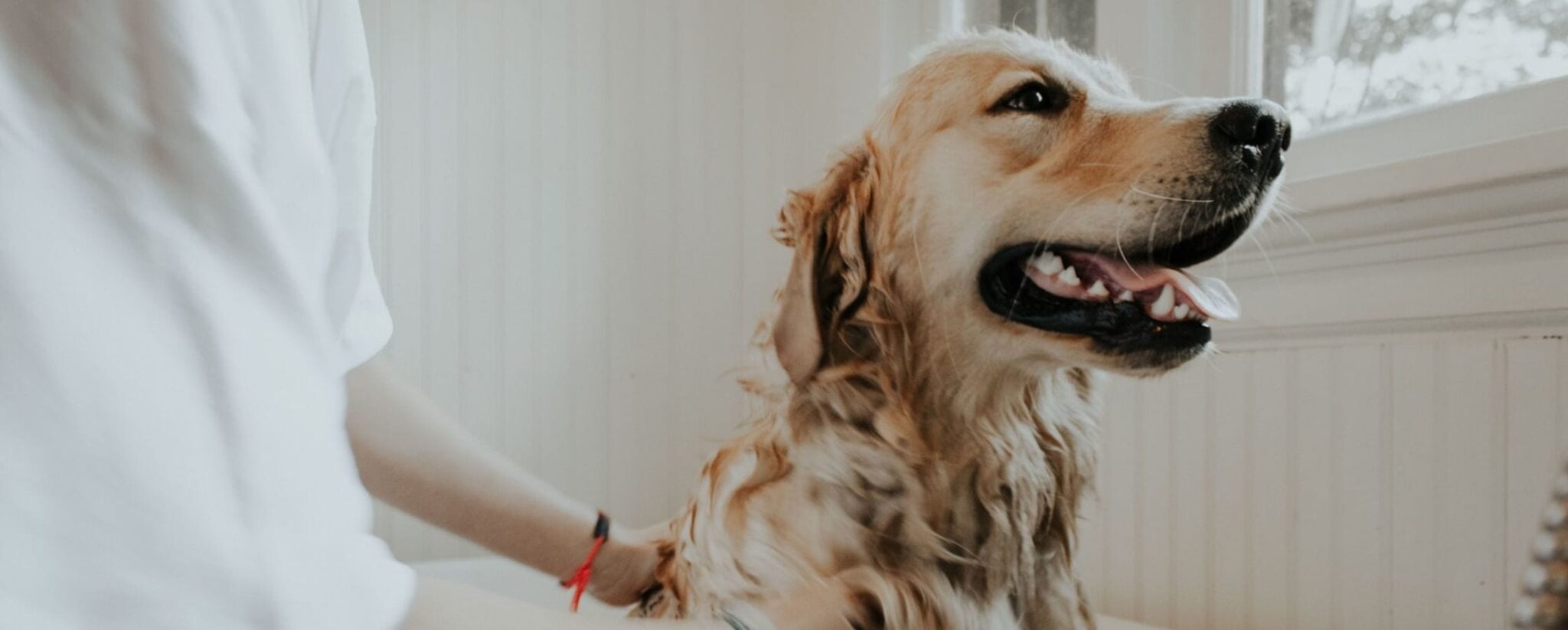 The average cost of a dog groom is around $50. But the cost will depend on the level of grooming needed, the size of the dog, and the time needed to do the cut.
Most groomers have set prices for small, medium, and large dogs which include bathing, clipping, ear cleaning, nail trimming, and blow-drying.
You can then offer individual services for those who want to pick and choose which services they'd like.
Consider having multi-pet discounts and a loyalty program for customers to keep them coming back.
When you're setting your own prices, make sure to take into account:
Cost of shampoo and water
The size of the dog
The time it takes you to groom
Your overheads such as rent and taxes
The area you live in (affluent areas will pay more for their pets)
Training and Certification for Dog Groomers
You might be asking, do dog groomers need a license? There are no specific state laws that require you to have a license to groom pets. However, there are several certifications you can take to help improve your skills and help gain the trust of customers.
The National Dog Groomers Association of America, Inc (NDGAA) offers certification through its National Certified Master Groomer (NCMG) program. This is a course involving written and practical exams and ends with a certificate you can display in your salon.
If you don't want to go down this official route, many groomers begin by working with an experienced groomer and learning on the job.
Whatever route you decide to take, the more training and experience you can get, the more local customers will trust you with their pets as a new groomer.
Insurance and Legal Requirements
Although there are no laws in place requiring dog groomers to be licensed at the moment, some states are trying to change that, so keep up to date with the current legislation where you live.
It is, however, a legal requirement to have insurance for your premises. While dogs are under your care, they are your responsibility, so a premium dog groomer's insurance will cover you should an accident occur.
Shop around for the best insurance for your premises, but make sure you are fully covered against accidents and theft.
Pet Grooming Business Equipment Essentials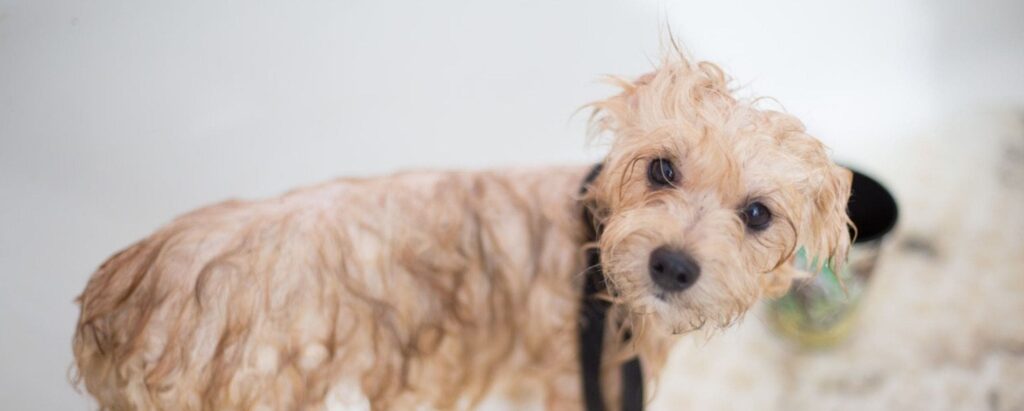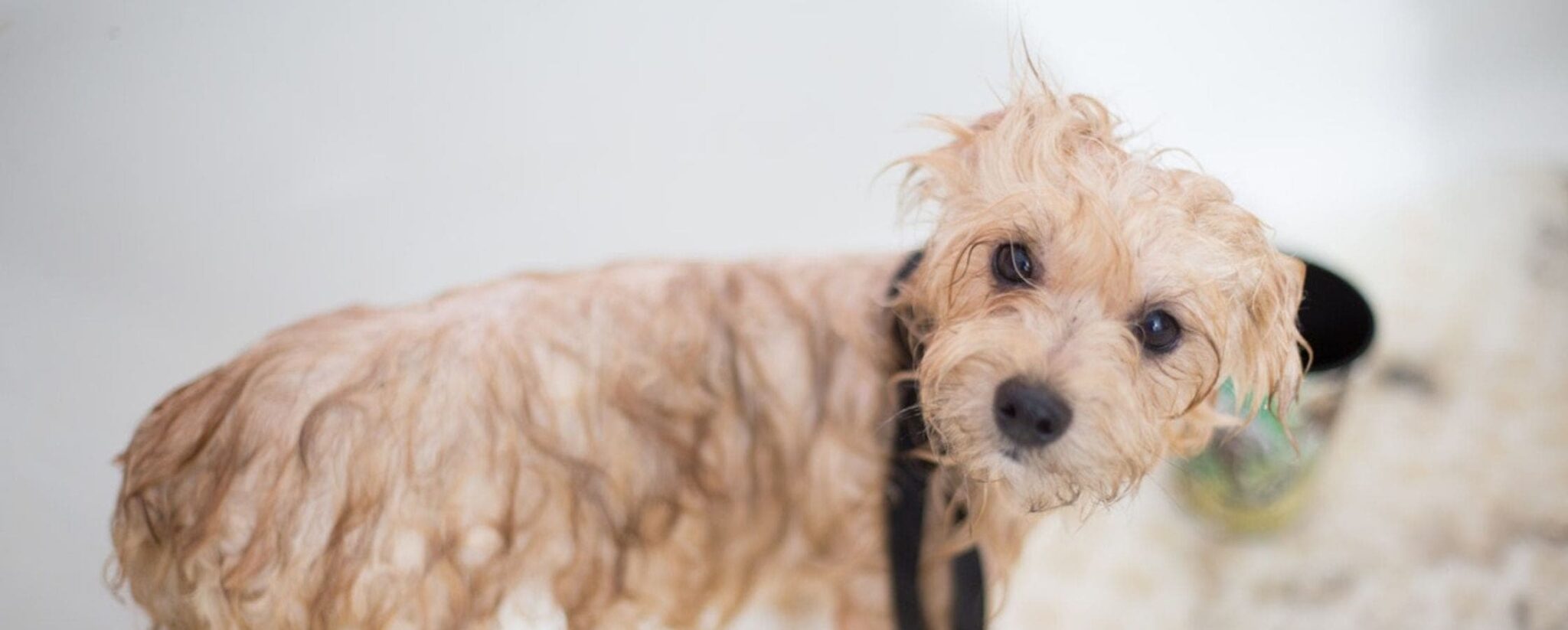 If you're rearing to get started with your new dog grooming business, there are some equipment essentials you'll need before booking your first appointment:
A dog grooming table
Clippers
Bathing sink
Dryer
Brushes
Combs
Nail clippers
Shampoo, conditioner, and detangling sprays
As your business grows, you'll figure out more specialist equipment that suits your grooming process, but having these things ready is a good place to start.
How to Promote & Market a Pet Grooming Business
As the business owner, you need to wear all the hats – including "marketing manager". You can't expect new customers to line up as soon as your new salon opens, you need to get the word out.
Here are some marketing tips to help you promote your pet grooming business and land those first regular customers:
Always have business cards
Get high-quality business cards printed and keep them in your bag wherever you go. Whenever you meet someone new, give them your card.
You should also keep a stack on your desk in your salon and encourage people to take them with you.
Collaborate locally
Reach out to local businesses near you and see if they want to do a collaboration with you for a giveaway, contest, or sponsorship.
This will give you instant access to their audience and will cement your new business as part of the community.
You could take this one step further and add a list of useful business links to your website and ask them to link back to you in return.
Canvassing
Have some quality, glossy leaflets made up and go door to door in your area. Your main customer base is going to be pet parents in your immediate area so this is an easy way to reach out to them directly.
Add any promotions or special offers to the flyer for their first visit to encourage them to come in for the first time.
Grow your social media
People love seeing before and after transformations of cute animals on social media, so this is an easy way to promote your business.
With the owner's permission, post before and after videos and pictures of your clients. If you don't have any yet, offer to groom your friends and family's pets for free to get those initial marketing materials.
Google My Business
Every business that targets local customers should be registered with Google My Business. This means your dog grooming salon shows up on the Google map when people search local companies.
Set up a Google My Business account (it's free to do) and add in all the relevant information including:
Your address
Opening times
Pictures of the building
Pictures of your grooming salon
Prices
Discounts
Wrap your car
Whether it's a work van or your private vehicle, think about adding banners to promote your business.
This could be the name of your grooming salon with your social media handles, or your business address and phone number.
Every time you drive past a local, it's easy, free advertising that gets attention.
Skills You'll Need for Your Pet Grooming Business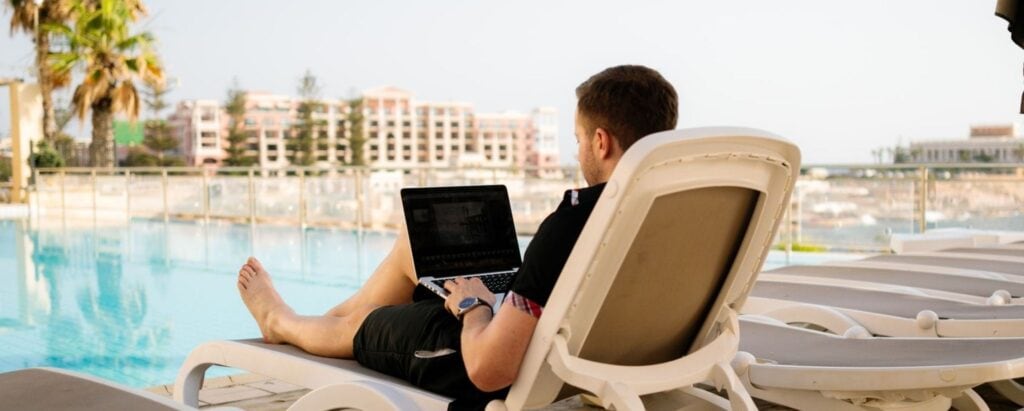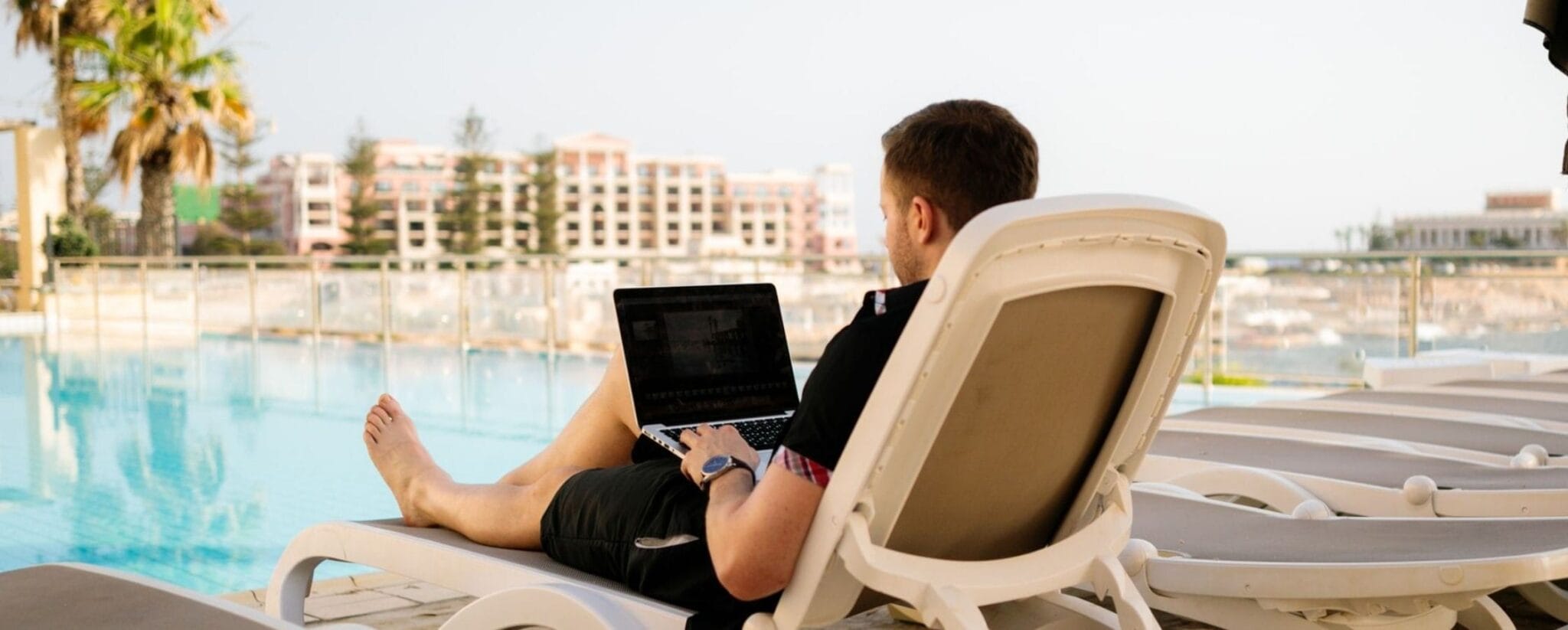 The great part about pet grooming is that anyone can get started with it. But to stick it out long term, there are a few skills that are extremely valuable. 
Excellent customer service skills
Although dog groomers work with animals all day, they still need excellent customer service skills to keep the owners happy.
Each client needs to feel understood and heard when they leave their pet with you since they're putting a lot of faith in you.
You'll also inevitably have to deal with angry or unhappy customers, so having the patience to deal with people is a must-have trait for groomers.
Good hand-eye coordination
Most breed-specific cuts take skill to master, which is why people pay top dollar for the best. Honing your skill is something you'll develop with training and experience, but having good hand-eye coordination, and a steady hand in general, will make training much quicker.
Patience
Not all dogs love getting groomed – in fact, most don't like it at all. You'll spend a lot of time wrestling with wriggly dogs and dodging snaps, so patience with animals is key.
If you lose your temper easily or get bored doing the same task for hours at a time, this isn't the right job for you.
Basic knowledge of dog health
Groomers regularly check dogs for ticks, cuts, lumps, infections, or any other visible health issues.
As part of your job, you should be able to identify any of these issues and report back to the owner. You should also know what to do if a dog gets sick or faints while under your care.
This is the knowledge you'll gain with experience, but be prepared to do your research and brush up on basic canine anatomy and health to make sure you can deal with issues that arise.
Good business sense
Groomers tend to go into this line of work because of their love of dogs. But when you're running your own company, you need good business sense to make it a success.
Whether you take a business course in your spare time or do your own research, you need to be excellent at marketing, bookkeeping, managing expenses, scheduling, and organization to give your business the best chance of succeeding.
Is Pet Grooming For You?
If you love animals and are willing to put the time and effort into training, pet grooming is a great business to get started with. Not to mention it's an easy one to make profitable with a little marketing sense.
Having said that, working with animals isn't for everyone. If you like the idea of starting your own business but you're not sure this is the right path, head to our guide on starting your own cleaning business to figure out if that's the right fit for you.
Starting a Pet Grooming Business