Disclosure: This post may contain affiliate links. If you click on a link I may make a small commission at no extra cost to you. You can read the full disclosure here.
Last Updated on January 8, 2023 by Chris Panteli
Junk Removal Business
The US is the number one trash producer in the world. The average citizen produces an astonishing 1,609 pounds of trash every year – and that junk has to go somewhere.
The junk removal industry is huge, worth around $68 billion in 2022. From large corporations to homeowners, everyone needs junk removal.
In this guide, we'll show you how to start a junk removal business and everything you need to make it a success. 
Is junk removal not right for you? Head to our next investment guide, where we show you how to start a profitable pack-and-ship business. 
Why Launch a Junk Removal Business?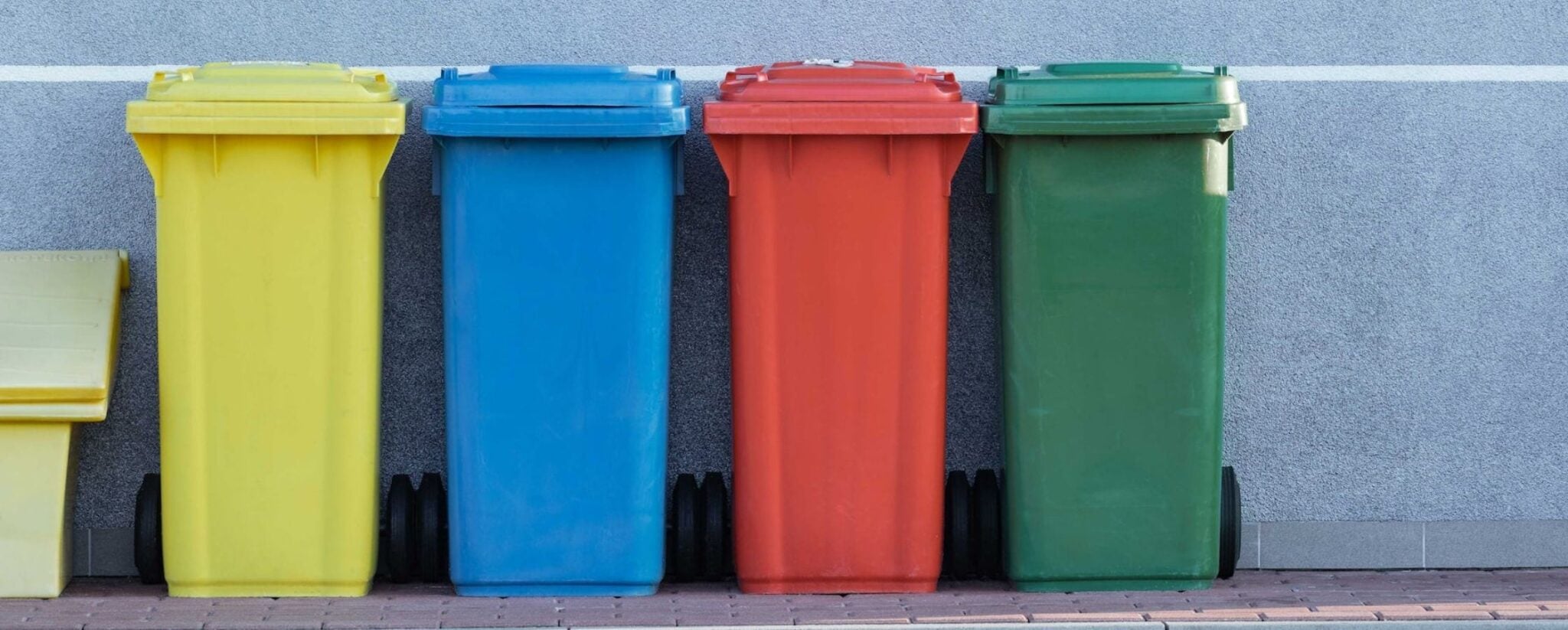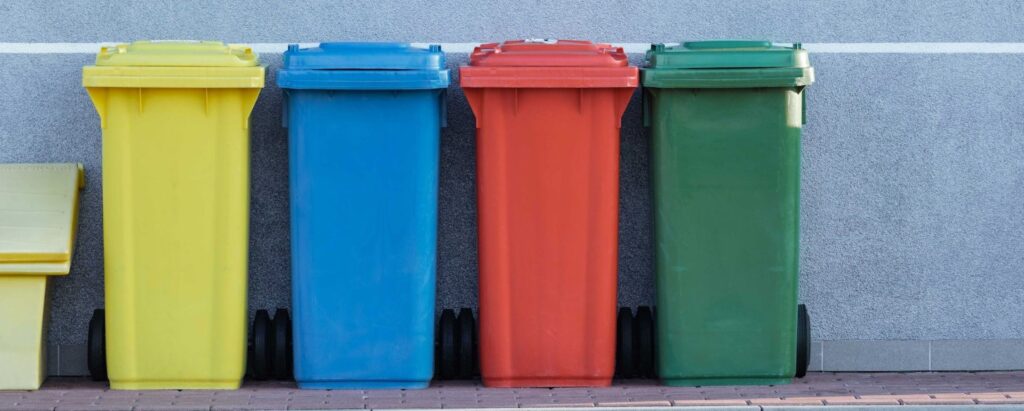 If you're wondering why you'd start a junk removal business, there are a few reasons why it's so lucrative.
An easy addition to many businesses
Junk removal goes hand-in-hand with many types of businesses already out there. Whether you're a housekeeper, landscaper, decorator, contractor, or storage provider, trash removal can become a profitable add-on to your business.
Low start-up costs
Junk removal is easy to scale, so your start-up costs will be relatively low. To get started, you'll need the down payment on a truck, tools, and insurance, but you'll be able to start making a profit almost immediately.
Once you have cash flow, you can reinvest in more trucks, staff, and better tools to improve your services and expand your reach.
Recession-proof
It doesn't matter how bad the economy gets, people will always need junk removal services. When times are good, families upgrade appliances, take on renovations, and declutter their homes. When times are tough, businesses still need regular junk removal to operate.
Easy to scale
When you offer a reliable service, it's easy to scale a junk removal business. As profits grow, you can aim to add more trucks, take on more staff, and reach different audiences to grow your business.
How Much Can You Make Owning a Junk Removal Business?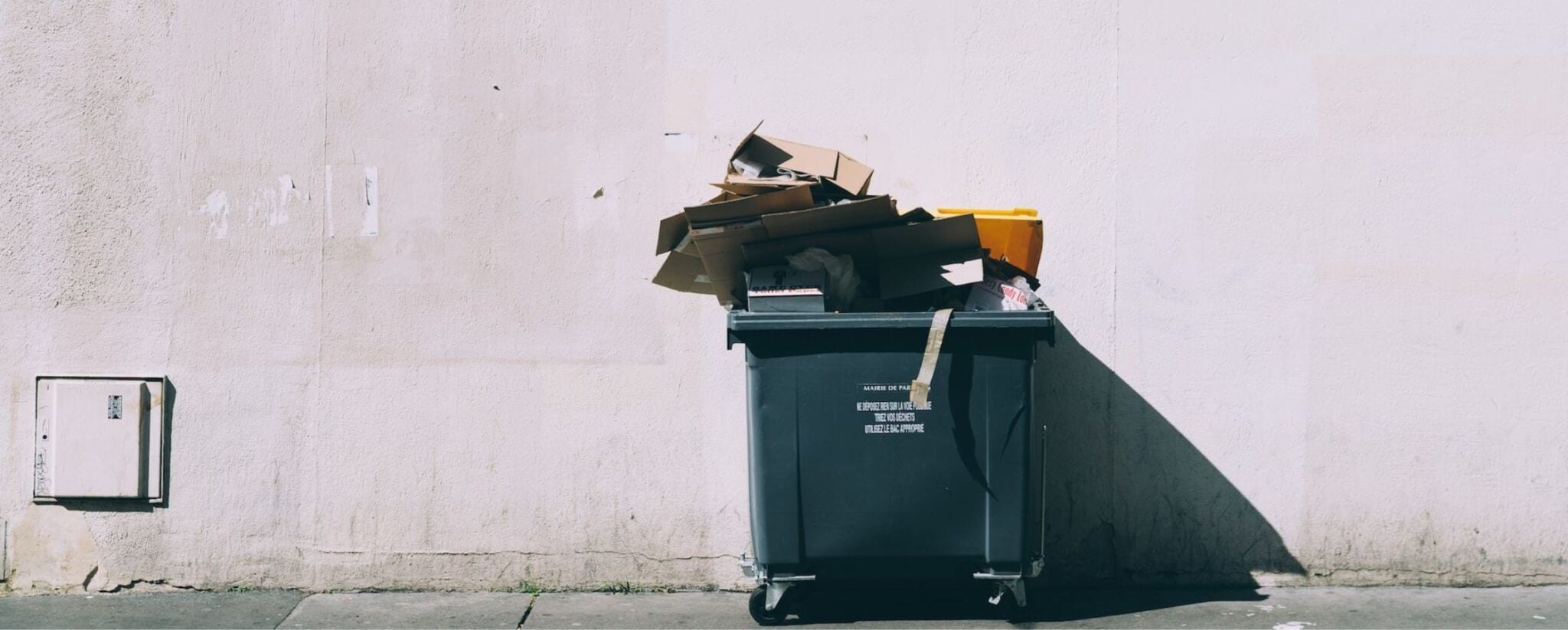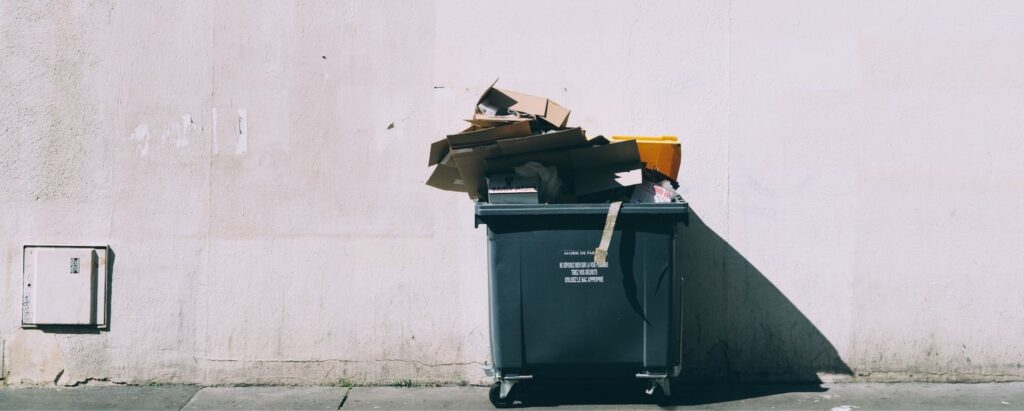 Junk removal can be an incredibly lucrative business when set up correctly. Lee Godbold is the CEO of Junk Removal Authority, and he shows his followers how to make a $1 million dollar salary from junk removal.
The main factor that will affect your profits is whether or not you work on your truck. As the owner, it's best to off-truck so you can market your business, make calls, attend meetings, and find new clients.
If you decide to run your own truck, you might find growth to be slower since you'll have less time for marketing.
For well-run junk removal businesses, a typical second-year revenue of $250,000 isn't uncommon. But there are plenty of costs to come out of that, including:
Labor
Disposal fees
Fuel
Business insurance
Advertising
Truck repairs and maintenance
Truck payments
As a junk hauler, you can expect to make around $55,000 profit a year within the first couple of years.
Things To Consider Before Starting A Junk Removal Business
There is a lot that goes into setting up a junk removal service, and it's important to have a solid plan before you get started.
Market research
Start by doing a competitor analysis and figuring out who the local junk haulers are. Who is successful in your area already and why?
You'll find both independent haulers and larger junk removal franchises, such as 1-800-GOT-JUNK.
Research local prices, overheads, and disposal fees so you can enter the market competitively.
You'll also need to know where to take different types of junk, so make sure you know local:
Landfills
Scrap dealers
Charities
Costs
There are a lot of costs that go into a trash removal business, and it's important to know them all well so you know you're rates are profitable.
When you're making a business plan, here are the costs to include in your analysis:
Fuel
Disposal fees – these differ between states
Truck – $18K to $50K, depending on the make and model
Employees – $4K to $12K
Office space rent – $1K to 3K per month
Licenses and permits – $100 to $300
Overall, it can cost anywhere up to $60K to start a junk removal business. But it's easy to keep costs down and reinvest as you go.
Location
Are you in the best area for a junk removal business? The best locations will have a lot of local businesses or a middle to upper-class community.
You need a consistent customer base that is willing to pay for junk removal. Plus, you need to be close enough to landfills and recycling centers that you don't burn through your profits in fuel.
If your area isn't the best for a junk hauling business, have you considered a vending machine business? Check out this guide for more information.
License
There are local, state, and federal laws governing waste management, so look up your local guidelines to ensure you have all the correct licenses.
In general, there are four main permits you'll need for a junk removal business.
Commercial Driver's License (CDL): this allows you to operate a junk removal vehicle legally.
Hazardous Waste License: industrial waste, medical waste, asbestos, paints, solvents, and oils all require this license. Most junk haulers have one to be safe.
Occupancy Permit: if you plan on having an office or warehouse for sorting through waste, you'll need an occupancy permit.
Street Use Permits: if you have trailers or dumpsters that you want to rent out to customers, you will likely need a street permit.
Pricing plan
It's important to set competitive rates when you start a junk removal business. By doing a competitor analysis, you'll understand what established businesses are charging, which will inform your pricing plan.
Rates will differ depending on the location, but the average price per job is around $350, with a $140 expense. This means you can make around $210 per job.
The main factors that will inform your price plan are:
Type of junk
Weight of junk
Mileage traveled
Location of junk
The team required for the job
How to Start a Junk Removal Business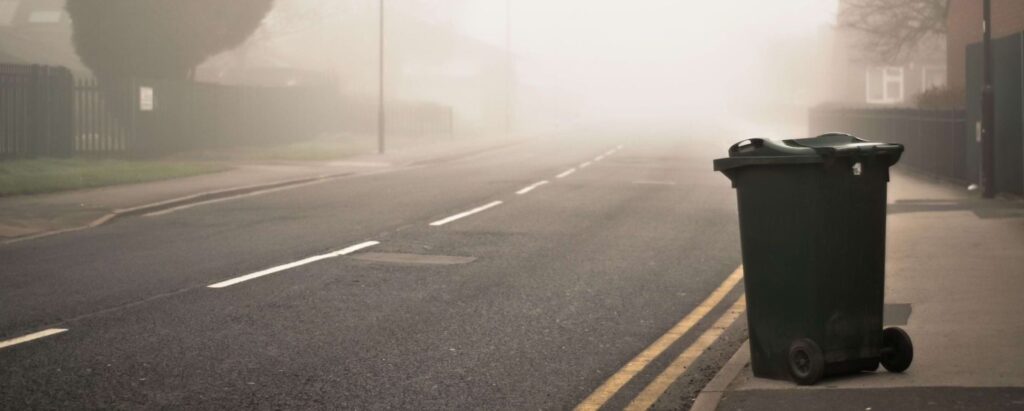 If you're ready to jump in and start your business, here is a three-step plan.
Step 1: Create a professional brand
To stand out from competitors, you need a solid, professional brand that people can remember. To do this, you'll need:
A memorable business name
A clean, high-converting website
Professional staff uniforms
Branded marketing materials
Clean, well-maintained trucks
A junk removal service is all about customer service, so you'll need to create a great impression to win repeat business.
Step 2: Advertise
Local marketing is king when establishing a junk removal business. You need to get your brand out there and make sure your target audience knows where to come for the best service.
Here are a few marketing strategies to get your first customers:
Boost your website's SEO with keyword optimization, regular content, and plenty of backlinks.
Run a Google ad targeting local demographics and specific keywords (e.g., "junk removal in New York").
Set up a Google My Business account to boost your local search rankings.
Get listed on directories such as Yelp and Home Advisor.
Create professional yard signs and truck graphics to advertise locally.
Post flyers through doors with a promotional offer.
Finally, focus on getting online reviews. The more five-star Google reviews you have, the more likely you are to show up in local searches. After each job, ask your customer to leave a Google review to help grow your small business.
Tips for Starting a Junk Removal Business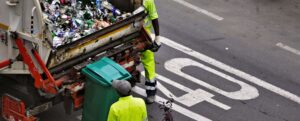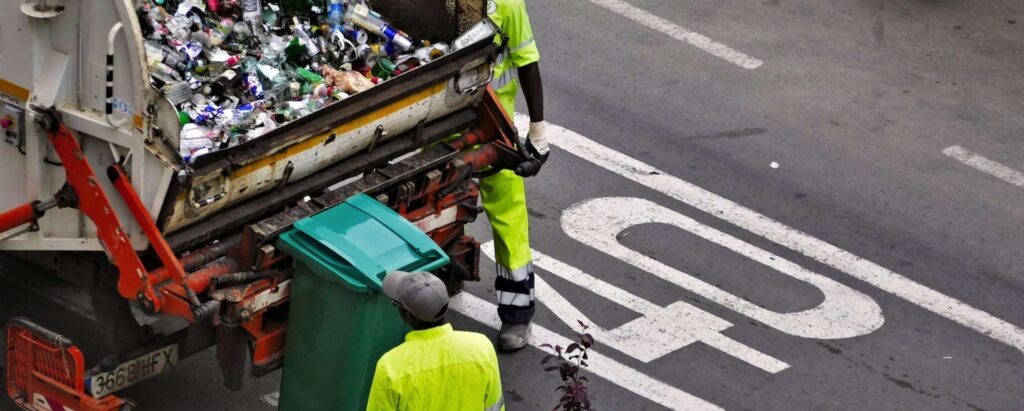 Once you get your new waste disposal business up and running, here are a few tips for making it a success.
Manage growth carefully
If you offer a great service and market well, you might find yourself at capacity quickly. But be careful about expanding to new locations or with a second truck too soon.
Your business should be in a position to absorb the cost of a new investment. If not, how long will it take you to become profitable again?
Don't fall into the trap of growing too rapidly and running into cashflow problems unnecessarily.
Establish systems
From the way you price your quotes to the sales call script you use and the system of sorting waste, everything should be optimized.
Focus on establishing and improving systems in every area of your business to maximize profits and boost customer satisfaction. The more systems you have, the easier it will be to hire new employees and eventually expand to different locations.
Consider franchising
Once you have an established system and your clients are happy, you could consider franchising your business in another location.
Rather than expanding your own fleet, you would hand over your operations manual to another business owner in a new location and allow them to use your brand.
This is one of the most effective ways to expand your business without overstretching your resources.
Use an online booking system
Most customers expect online booking systems for almost all services, from restaurants to junk removal.
This isn't only convenient for your customers but also frees up your admin team for more sales calls. Around 70% of customers say they would choose an online booking portal over other options, so you're more likely to win new business with an online booking system, too.
Is a Junk Removal Business Right For You?
A junk removal service can be hugely profitable, but there needs to be a passion for the business. Junk removal is hard work, and you'll spend a lot of your time on the phone with clients and marketing online.
Maybe junk removal isn't the right choice for you, but you still want a unique business idea to make some extra cash.
In our next business guide, we'll show you how to make money by starting a pressure-washing business. 
Junk Removal Business