Disclosure: This post may contain affiliate links. If you click on a link I may make a small commission at no extra cost to you. You can read the full disclosure here.
Last Updated on January 17, 2021 by Chris Panteli
Websites Like Swagbucks
If you already use Swagbucks to earn extra money, then how good would it be to know about other sites that offer similar rewards. Great news! In this article, you can learn about 25 websites like Swagbucks.
These sites allow you to easily earn rewards in exchange for completing straightforward online tasks just like Swagbucks. This makes it accessible to everyone. Online tasks include doing things like Swagbucks such as watching videos, playing games, and completing surveys.
Do websites like Swagbucks really pay?
Swagbucks, and websites like it, are legitimate ways to make money online. In exchange for your time, and in some instances your personal information, these websites will profit from a number of revenue-generating streams – including, but not limited to affiliate commissions, data and information sales, and lead generation. This profit will then be shared with the users.
You may love Swagbucks because you can trust the site. After all, Swagbucks has been around a long time, it's secure to use, and pays well! Don't worry. These other sites like Swagbucks also offer excellent security. You can also earn decent payouts plus they have a great track record.
Top 3 Swagbucks Alternatives
In a rush? Here are the Top 3 Swagbucks Alternatives you can get started with straight away. And remember, using a number of rewards sites simultaneously is the best way to maximize returns!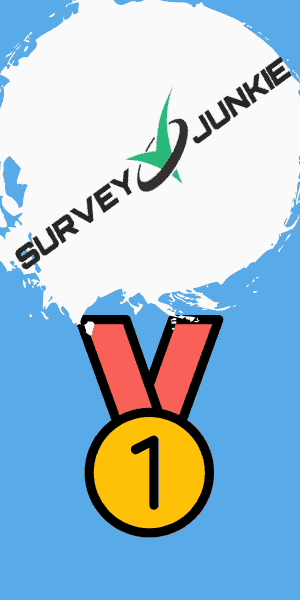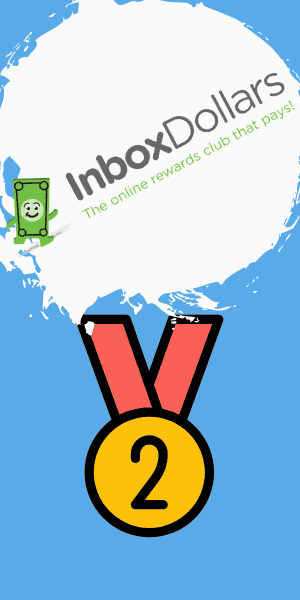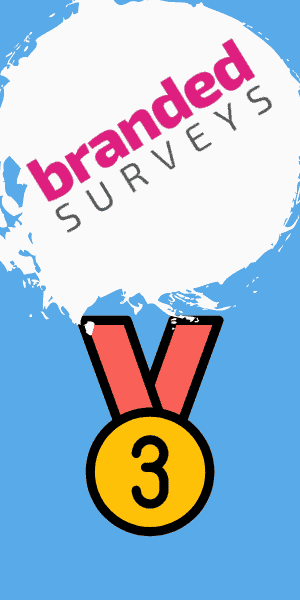 Sites Like Swagbucks
First, here is a quick reminder of how Swagbucks works.
Swagbucks is a free-to-join site that lets you earn rewards, called Swagbucks. The Swagbucks points can be cashed out for things such as PayPal cash and gift cards. To earn rewards, you need to complete various online tasks.
Tasks on Swagbucks include answering surveys, watching videos, playing games, and much more!
These are the highlights of the online tasks available to earn rewards. There is also a convenient mobile app that allows you to keep earning even when on the move.
Swagbucks has over 20 million registered users and has paid its members over $290,000,000 – giving away 7,000 free gift cards every day.
It is not uncommon for regular users of Swagbucks to earn $1000 per year. A tidy amount that can really help supplement your income. If you add 1 or 2 of the sites listed below, then potentially you could double that amount! An extra $2000 per year would be amazing. What would you do with that extra money? Pay off debt, save it, or treat yourself to a holiday? A great choice to have.
Now, let's read on to learn about each of these 25 alternatives to Swagbucks to make money online.
Personal Capital
What are you going to do with all that extra money? Personal Capital is the smart way to track and manage your financial life. Have all your accounts in one place, plan for retirement, budget, and save smarter! And it's FREE
25 Swagbucks Alternatives
Here are some more websites like Swagbucks that you can join to earn extra money or gift cards – which you can always convert into cash!
1. Survey Junkie
If you love getting paid to complete surveys, then Survey Junkie is for you! Unlike Swagbucks, there are no other tasks to complete. All you need to do is complete surveys to earn extra money.
Never worry about getting bored, there are surveys covering a huge range of topics. You won't be stuck doing the same type of survey over and over again.
A good tip to maximize earnings when doing surveys is to think about how long a survey takes versus how much it pays. If an hour-long survey pays pennies, then it's probably not worth it. Try to do all the surveys that pay well for the time advertised.
To get cash out you need to earn at least $10, which is 1000 points. You can claim your cash via PayPal or as a gift card. Signing up to Survey Junkie is easy and free. Plus, you can earn bonus points just for signing up! Look out for more ways to earn bonus points such as verifying your e-mail address. Once you have done that, you can start earning by completing surveys. Easy!
2. InboxDollars
A site that is a lot like Swagbucks is InboxDollars. You can earn extra money from home or using the app when you are on the go. To earn rewards on InboxDollars you must complete online tasks. The good news is that just like Swagbucks there are a wide variety of tasks to do.
First, you can spend time answering surveys of varying lengths. Survey payments range from $0.25 to $4.00 and can take up to 10 minutes to complete. The variety in survey lengths means you can always earn a quick bit of cash when you have a couple of minutes spare, just by doing quick surveys.
There are further ways to earn easy cash including reading emails, playing games, and completing signup offers. All of these are easily done on mobile. This means you could spend your daily commute earning some extra cash!
One more amazing way to earn extra money on InboxDollars is by shopping. Simply buying things you would anyway but through InboxDollars means, you can earn cashback.
Completing all or some of these tasks rewards you with real money. Once you have earned at least $30 you can make a withdrawal. You can choose to take the money as a check or gift card.
Sign up to InboxDollars for free and earn $5 just for registering!
3. Branded Surveys
More than 2 million members have collectively earned over $16 million through Branded Surveys. A leading market research company, Branded Surveys pays you for your opinion.
The main way of earning rewards is by completing surveys. There are also more opportunities to earn by participating in online focus groups, product reviews, and watching videos.
Once you have earned a minimum of $10, you can cash out! Cash can be claimed through a variety of options including PayPal, gift cards, direct to your bank account, or you can donate to charity.
As you build your reputation on the site you can unlock more opportunities to earn. You can earn points from anyone you refer that successfully completes a silver badge in the Branded Elite program. As you progress through Branded Elite (their loyalty program) you can also earn more bonus points.
Branded Surveys is free to join. Simply register, complete your profile, and start earning!
4. Toluna Influencers
A site that primarily focuses on earning by taking surveys is Toluna Influencers. Toluna offers a great mix of short and long surveys. This means when time is short you can still keep earning by completing those quicker surveys. When you have more time, you can earn bigger amounts by focusing on longer surveys.
To start with you can join Toluna for free and complete your profile. A great feature of Toluna is that it will use the information you provided to send surveys that are relevant to you. Instead of spending time taking surveys on topics that you aren't interested in, you can be earning by answering questions about subjects you are passionate about.
For every survey that you complete you will earn points. You can either earn a minimum of $30 worth of points to take it as cash or a minimum of $10 to take it as a gift card.
There are also some bonus ways to earn points on Toluna. Bonus methods of earning include playing games, referring friends, and product testing.
Registration for Toluna Influencers is free. There is also an app available on App Store and Play Store allowing the chance to earn anywhere.
5. YouGov
Founded in the year 2000 YouGov is a global research and analytics group that now boasts more than 11 million members.
YouGov is exclusively a survey site which means you can't increase earning chances by completing other tasks. Once you have joined, which is free, and completed your profile you will receive an initial 2000 points.
Surveys on YouGov are sent to members that fit the profile of that survey. This is a downside as it can mean days or weeks go by until a survey is available that you are eligible for. When a survey is available, they will email you with an invitation to participate.
Every survey you complete results in you being paid in points. Points vary depending on the survey. To be eligible for payment you need to earn at least 35,000 points which equals $25. Payments can be made to PayPal, gift cards, or donated to charity.
6. Opinion Outpost
Another site just like Swagbucks is Opinion Outpost. You can earn rewards for completing different online tasks.
Completing surveys allows you to earn reward points with surveys varying in size up to 250 points each. Like most survey opportunities the longer the survey, the more points you get. Remember not to spend too much time on long surveys if the rewards are low.
Other ways you can earn on Opinion Outpost is by watching videos and product testing. Product testing can be exciting as you get access to a new product before anyone else, and for free! You will just need to provide your feedback in exchange.
Opinion Outpost is free to join and you can start earning cash quickly. For every task you complete you earn points, these points can be converted to cash or gift cards – 100 points equal $10 that you could take as cash to your PayPal account.
On average every month Opinion Outpost pays out a total to all members of $390,000!
7. MyPoints
MyPoints is one of the oldest rewards sites beginning in 1996 and is owned by the same company that owns Swagbucks, Prodege LLC. As an alternative to Swagbucks, it will feel familiar as you can earn rewards using many of the same methods offered on Swagbucks.
There are a huge amount of ways to earn points on MyPoints. Completing surveys can be a great earner with some surveys paying up to $50!
For additional reward points, you can do many of the same tasks that you find on Swagbucks including watching videos, reading emails, completing web searches, and playing games.
To boost rewards and help you save money there are 3 different options. First, you can print coupons. If you enjoy couponing this can be a great money saver and coupons can be used online.
There is also the chance to earn points for every dollar you spend online. With more than 2000 retailers to choose from you can easily earn up to 40% cashback just for buying things you normally would. Also, search for local discounts from sites like Groupon and save even more!
A final way to earn points that is worth knowing about is the MyPoints refer a friend scheme. You and your friend can both earn bonus points if they sign up and meet the qualifying criteria.
You will earn $5 for every 700 points and need a minimum of $25 to withdraw the cash to PayPal. Alternatively, the points can go towards a gift card of your choosing.
Getting started on MyPoints is easy. Simply go to their website or download the app on the Play Store or App Store. Join today and get a $10 bonus subject to meeting qualifying conditions.
8. Prize Rebel
Another site that is similar to Swagbucks is Prize Rebel. Founded in 2007 Prize Rebel rewards you with points for completing online tasks. These points can then be exchanged for cash or gift cards.
Prize Rebel is free to join and you can start earning straight away!
There are lots of tasks to choose from which means you will never get bored. You could do some surveys, watch a few videos, then spend some time entering contests, raffles, and drawing lucky numbers.
If you feel like doing something a bit different you can earn by testing apps and providing your feedback for the developers.
A boost to earnings can be achieved by completing daily challenges. Every day there are time-sensitive goals offered in exchange for points. Hit these goals every day to earn those extra points.
It is also worth knowing about the Prize Rebel refer a friend scheme. This scheme pays you a percentage of your referrals earnings subject to you successfully referring them. You can earn as much as 30% of their earnings!
A great tool offered by Prize Rebel is their browser extension. If you download the extension, this tool can help maximize your earnings. Thanks to the extension you can be kept up to date with any notifications and check your account status in one click. The extension also notifies you of any promo codes that are available, this means you never have to worry about missing a promo code again!
Rewards can be taken as gift cards or cash via PayPal with 100 points equalling 1 dollar. Once you have reached the silver level the minimum payout threshold drops to $2 for an e-gift card or $5 for cash via PayPal, and $2 is equivalent to just 200 points.
Join Prize Rebel today and start earning that sweet extra cash.
9. ZoomBucks
Zoombucks began in 2010 and works by helping brands connect with consumers to get their opinions. This means you can earn rewards for participating in various tasks as asked for by the brand.
Start on Zoombucks by setting up your free account. Alternatively, sign in quickly with your Facebook or Google login. Once you have joined you can get started earning points by completing surveys. Make sure to complete your profile to get matched with the best surveys for you.
Do you like watching videos? Yes? Well on Zoombucks you can choose a video to watch from channels including sports, entertainment, and lifestyle. The best bit is you are getting paid to watch! Awesome right! Just remember to check the instructions to get your earnings. Sometimes you need to watch a video to the end or a series of videos to get your points.
Lots of companies want people to test their product, app, or new website. Through Zoombucks you can earn rewards for helping these companies out. Just complete the signup offers and follow the instructions to get those points.
The minimum payout on Zoombucks is nice and low at $5 which can be paid as cash through PayPal or as a gift card.
Get started for free on Zoombucks today or read the full review.
10. Paid Viewpoint
Paid Viewpoint is a survey only site. Unlike Swagbucks, there are no additional ways to earn rewards. You can earn cash for every survey you complete. A feature of using Paid Viewpoint is they guarantee once you have started a survey you will not be screened out. This is fantastic as you know you won't be wasting any time that could be spent earning!
On average surveys take 5 minutes to complete. Longer surveys will pay more but remember to balance how much a survey is paying against the time it takes. Don't waste time on long surveys if they pay very little.
To make sure members are taking the surveys seriously, Paid Viewpoint uses Trustscore. This monitors your behavior when answering questions.
They are looking for members that are answering too fast which means they are probably not reading the questions. If you fall foul of this system, then the number of surveys you can take will drop. Make sure you're being honest and participate properly. You only hurt your own earnings if you don't. Plus, you will get more survey chances if you are deemed a good survey participant.
Once you have earned at least $15, you can withdraw your cash to your PayPal account.
11. MOBROG
A market research company that pays for your thoughts is MOBROG. On average you can earn between $0.50 and $3.00 per survey. The only way to earn on MOBROG is by completing surveys.
The amount you will earn is shown before you start the survey. This helps you decide if it is worth your time before continuing.
You only need to earn a low amount of $4 to cash out. This is great if you need cash quickly. At the moment payment is only made via PayPal.
It is quick and free to register on MOBROG. Once registered you can start earning by completing surveys when available.
12. InstaGC
InstaGC stands for 'Instant Gift Card'. You can earn these gift cards by completing simple online tasks. Like Swagbucks, InstaGC offers points for completing quick and easy tasks.
Many of the tasks are things that you already do every day. This includes searching the web, watching videos, and shopping online.
Other ways you can earn include testing apps or products, taking surveys, and referring friends.
Most tasks are quick to complete – taking on average just 1 minute. For each task that you complete you earn rewards points. Every 100 points are worth $1 and can be redeemed as a gift card.
There is the option to take cash via PayPal, Bitcoin, or prepaid Visa credit card – but this will incur a fee. Anything other than a gift card can charge a 25-point fee to redeem. To get the highest earnings, claim those gift cards.
InstaGC started in 2011 and since then has established itself as a reputable site to earn extra income. Join for free and get 10 free points!
13. Survey Savvy
A survey site that offers cash for your opinion is Survey Savvy. Their parent company, Luth Research has been in the market research business for more than 40 years!
The main way of earning on Survey Savvy is by completing surveys. Surveys pay between $1 and $3 depending on length. Always make sure to weigh up the payout of the survey along with the time it will take to complete.
A great way to earn extra cash on Survey Savvy is through their Survey Connect app. Provided you have downloaded the app and use it regularly you will get paid $5. Wait, it gets better! You can earn $5 per device up to a maximum of $15 per month. If you have a smartphone, laptop, and tablet you can download the app onto all 3 and earn an extra $15 per month. That's $180 a year just for keeping the app active on each device!
Another feature of Survey Savvy that pays well is its referral scheme. Currently, anyone, you refer that completes a survey means you get paid $2. That's right. You get $2 when they complete a survey.
The Survey Savvy referral scheme goes one step further than most. If the person you referred then refers to someone else, you get paid $1 for every survey that additional referral completes. You could earn $3 for doing nothing more than referring 1 person! Easy cash for you.
The only drawback to using Survey Savvy is the payment options. You can only be paid by check via mail. This means waiting for your money. You can make a withdrawal once you have at least $1 but as you must wait for the check to be delivered it sometimes worth waiting until you have built up a decent amount.
14. Panda Research
Panda Research is a site that pays rewards for completing surveys and other small tasks. Unlike Swagbucks, there isn't a huge choice of tasks such as playing games or watching videos.
The main way you will earn on Panda Research is by completing surveys. Surveys pay between $1.50 and $3.00 and can take up to 15 minutes to complete. Occasionally there will be surveys paying up to $40! Keep an eye out for these as higher-paying surveys don't happen often.
Otherwise, you can earn by reading emails that you receive and completing any offers that interest you.
To make a withdrawal you must earn at least $50. Payments are made on the 1st and 15th of the month via PayPal. However, to get paid you must call a verification number and speak to an agent. Payouts are then held for 30-days before being released on one of the 2 dates available.
Panda Research has paid out more than $2 million to all members so there is money to be made using the site.
It is possible to earn a decent amount of extra cash from the refer a friend scheme. For anyone that you refer, you will earn 10% of their offer earnings for the lifetime of their account. If you referred 10 people and they all earned $50 in offer earnings, then you would also get $50. An easy way to earn extra money!
15. American Consumer Opinion
Starting as far back as 1986 American Consumer Opinion is one of the oldest survey companies. Since going online in 1996 they now have several million members regularly completing surveys.
Joining American Consumer Opinion is easy and free to do. Once you have created your account, then you can start earning by completing surveys. Survey opportunities are emailed to you or you can log in to see any that are currently available. Payment varies between $0.50 and $50.00 depending on the survey length.
Once you have earned at least $10 you can withdraw your cash via PayPal, a gift card, or donate it to charity.
American Consumer Opinion only allows you to earn cash for completing surveys.
16. Mistplay
Do you love playing games? If you answered yes, then Mistplay could be for you. Not only can you play games, but you can earn rewards for doing so.
Founded in 2015 Mistplay now has more than 1 million members. In total members have earned more than $11 million, incredible!
To get started download the app for free on the Play Store. Once you have created your account, you will be given game recommendations. Simply pick a game and start playing to earn rewards. The more you play, the more you earn!
Earnings are not available via cash; all rewards must be redeemed as a gift card. Once you have requested your gift card you should receive it within 48 hours via email.
Mistplay doesn't have a variety of tasks like Swagbucks. For those of you that enjoy gaming, it can be a great way to earn some extra cash whilst having some fun as well.
17. LifePoints
LifePoints allows you the chance to earn cash for completing surveys and other simple online tasks. If you like Swagbucks, then LifePoints is remarkably similar.
You can be part of a global community that currently stands at over 5 million members. During the last year alone LifePoints has paid out more than $22 million!
To earn some of that cash for yourself you just need to complete tasks and earn points. The main way of earning points is by answering surveys. Surveys vary in length and rewards which means even when you don't have much time there should be some quick surveys to do.
Completing your profile and daily challenges will also give you more reward points.
Rewards can be redeemed in 2 ways. The first way is as a gift card and you will need a minimum of 1080 points. Otherwise, you can take cash via PayPal as long as you have at least 1,200 points. Either way, this a great site to earn some extra income. Join for free and get 10 free bonus points!
18. Fusion Cash
Since 2005 Fusion Cash has offered members the opportunity to earn cash in exchange for completing online tasks. Just like Swagbucks, you can earn cash for completing online tasks.
You can earn money on Fusion Cash by completing surveys, watching videos. and playing games. All of these could easily be done whenever you have spare time.
Other ways to earn include testing apps and completing signup offers. Most signup offers just require you to register an account with the website. That's it, and you can earn extra cash!
One final way to earn on Fusion Cash is by referring a friend. For every friend that confirms their e-mail address, you get $1. When they complete their first offer you get $2. Not bad right! Wait, there is more. For the lifetime of your referral's membership, you get $5 every time they cash out. Amazing! Refer 10 friends and you could earn an easy $50 per year if they all cashout at least once.
The site is free to join and you can earn $5 just for signing up!
To get a payout you need to earn at least $25. Payouts are flexible and can be requested via PayPal, direct to your bank account, or by check. All payouts are approved on the 20th of the month after you have made your request. They then take up to 5 days to process depending on your preferred payment method.
19. GrabPoints
If you are looking for a site like Swagbucks, then GrabPoints is a great site. In exchange for completing online tasks, you can earn gift cards or cash via PayPal.
Tasks on GrabPoints include taking surveys. Always try to pick surveys that pay well for the time they take to complete. Avoid surveys that will take a lot of time but pay very little.
You can also earn points by watching videos, downloading apps, and completing offers. Offers include doing things like signing up to websites, visiting websites, and taking part in a trial offer. Don't forget to cancel any trials if you don't wish to continue them. For completing these tasks you can earn points to be redeemed for rewards.
Once you get started there are plenty more ways to earn money too. You can choose to take your rewards as a gift card or as cash.
Signing up for GrabPoints is free and you can start earning straight away.
20. Idle-Empires
Idle-Empires is a rewards site that caters to people who love playing games. Since their inception in 2015, they have amassed more than 500,000 users worldwide and paid out over $1.2 million.
The way it works is easy. Signup for free using one of your existing social media accounts and earn points for playing games. Don't worry, you can create an account using your email address if you prefer. Just like Swagbucks, you can also earn additional points for taking surveys, completing offers, watching videos, and more!
There is a huge range of methods to pick from to redeem your rewards. Gift cards, cash via PayPal, cryptocurrency, or digital rewards are all available.
21. Points2Shop
Points2Shop is an online rewards site that is free to join. If you are familiar with Swagbucks then you will easily be able to earn cash on Points2Shop. All you need to do is to complete tasks to earn rewards.
Earn points for completing surveys, watching videos, sign up for offers, and shopping online. Points2Shop gets lots of different brands adding links to the site. By shopping through your account you can earn points and get excellent deals!
If you like getting paid to play games, then you can do this too! Choose from more than 10 games to earn extra points. Just make sure to hit the required milestone to get those extra points.
Just for signing up, you will get 250 points for free! Additional points are then earned for every task you complete.
At the moment points can only be used to make a purchase on Amazon. If you have at least $50 worth of points, then you can claim an Amazon gift card. You can't get cash or gift cards from other retailers.
There are a couple of ways to earn cash which is by referring friends or completing cash offers when available.
22. Earnably
Getting started on Earnably is easy. Simply join for free and start earning rewards. Earnably offer rewards for completing various small tasks. It is a familiar setup as the tasks are a lot like those offered by Swagbucks.
You can complete surveys on Earnably to earn rewards. There are no limits on how many you can do, make sure to grab them when they are there!
Other ways to earn include watching videos and completing small online tasks like web searches.
The refer a friend scheme offered by Earnably is very generous. For the lifetime of their membership, you will earn 10% of your referral's earnings. If you successfully refer 10 people, this could be a genuinely nice recurring income.
Every task you complete rewards you with points and 100 points are equal to $1. There are several ways of redeeming your rewards which can take up to 5 days to process and you can claim cash via PayPal or a gift card of your choosing. Be careful when deciding what reward to claim as sometimes a fee is charged.
For example, if you use the auto redeem feature that issues your preferred reward as soon as you reach the eligible balance you'll be charged a 1% fee. Be mindful of this as you don't want to lose out on cash unnecessarily.
23. Earny
Earny is a cashback site that you can add as a browser extension. It simply sits on your browser which means you automatically receive cashback whenever you make a qualifying purchase. Although there are no other ways to earn extra money, Earny means you can easily make money without any fuss as you don't have to spend time claiming cashback. It's all done for you!
If you link your Amazon account, then Earny will track every item on your wish list. Never miss a price drop again and get some cashback at the same time. An absolute win!
Should a delivery ever arrive later than scheduled Earny will notify you! Thanks to this feature you can request compensation from Amazon and get some extra cash in your account.
Although the extra features apply to Amazon you can still earn up to 20% cashback from more than 5,000 retailers. This includes all the big brands such as Disney, Target, and Walmart. More than 30 million products are tracked at any time with more than $1 million of savings found every month. Add Earny today and start getting your share of these savings!
There is one final way to make a bit of extra cash on Earny. You can refer-a-friend. If your referral makes an eligible cashback purchase, then you will get paid $5. That means you could earn an easy $50 just for referring 10 friends.
24. Respondent
Respondent is a survey site with a difference compared to most of the others you have read about. They seek business professionals to give their views to businesses. This means the pay rate is excellent but you do have to be qualified in specific industries to be asked to complete any research. Examples of needed professionals include:
A business owner on average can earn $500 or a software developer could earn on average $200. Rates for each profession vary. If you have professional qualifications that Respondent and their brands are looking for, then you could earn a decent amount of extra money.
To get started create an account for free but you will need to register with your work email. Make sure your employer is OK with this beforehand. You will be matched with studies and can arrange to do these at a time convenient to you. Studies can take one of many forms including product research, exploratory research, and consumer research.
As you can imagine due to the possible earnings, these aren't quick 5-minute surveys. Research may be done by phone, online, video calls, or in-person. Make sure you can commit to the full time stated before proceeding.
When you have successfully completed your survey, you can get paid. Respondent does deduct a 5% fee from the incentive paid. Make sure to factor this fee into your calculations when deciding if it is worth your time.
You can also earn some extra money by referring a friend. Once your referral successfully completes a survey, you will receive your payment. On average refer-a-friend payments are $50. This could be a great earner if you successfully refer 10 people a year, that's $500! You could stash that in savings accounts or use it for a holiday.
25. GG2U
Finally, a website that is like Swagbucks is GG2U. You can earn rewards for completing a variety of online tasks.
Earn rewards for answering surveys, watching videos, and playing games. You can even earn while playing games by letting videos run in the background!
More ways to earn include downloading apps and completing signup offers. When doing these you may need to join a free trial or subscribe to a website. Don't forget to cancel these before incurring any charges! Unless you decide to keep membership of course.
You can earn your first $1 dollar just for signing up! Signing up for an account is free and many members earn their first payout in a few minutes.
GG2U runs a generous referral program that allows you to earn 5% of your referral's earnings for the lifetime of their membership. This can be a great way to earn a recurring income without having to do the hard work yourself!
To redeem your earnings, you have 3 choices. You can take the cash via PayPal, Bitcoin, or as a gift card. There is a payment method to suit all needs. Payouts can be requested once you have earned at least $7 but watch out for fees.
There are no fees when requesting a PayPal payout but 3% will be deducted when requesting Bitcoin. Keep this in mind when choosing your preferred payment method. After all, you want to get as much of your earnings as you can!
Staying Safe Online Using Sites Like Swagbucks
Online safety is super important. Every day scammers are trying to steal as much information as they can. As a Swagbucks user, you know how secure their site is and can trust your data is secure. All the sites listed in this guide are safe to use but you should always be careful with your information.
How can you stay safe when you using websites like Swagbucks?
Here are some tips:
Make sure to complete your profile. Having a completed profile means it's harder for someone to hack your account as the site has more details about you that the hacker won't know.
Don't give too much information. Although you need to provide personal details, there shouldn't be a need to provide too much. Things like your social security number, driver's license information, and credit card information are not a usual requirement. If sites are asking for things like this, there is a good chance it is a scam and should be avoided.
Check reviews. To make sure a site is legitimate, check what others are saying. If you can't find any reviews online or they are all negative, then the site is best to be avoided.
Look for the privacy policy or terms and conditions. If you can't find these on the website, this is a sign they are not legitimate.
Check for trust elements. Look around the website to see if there are trust elements. This can be in the URL if it says 'HTTPS', then you know it has a security certificate. There may also be other logos showing the site is a member of an organization that gives it more credibility.
Avoid sites that overly state they aren't a scam. Some scam sites repeatedly state things like 'We are not a scam!'. If messages like this are plastered all over the site, then it could be a sign the site is a scam. Legitimate sites don't usually spend any time saying they are legitimate because there is simply no need.
Check how rewards are paid. Before joining check how rewards are paid, how often, and how much. If this information isn't available, this is a sign the site is a scam.
No upfront payment. There should never be a reason for you to pay upfront to join a site. Many of the sites listed in this guide will pay you a sign-up bonus but you should avoid sites that are asking you to pay to join.
No need to download software. Any site that asks you to download software just to complete surveys is likely a scam. There will be times you have to download apps or cashback trackers, but this is clear as to why. Being asked to download software just to do simple surveys is a red flag.
Avoid get-rich-quick sites. You are not going to get rich using Swagbucks and any other sites like Swagbucks. However, you can earn a decent amount. Many earn $2-3000 per year as a supplemental income. Any site that is promising you will get rich is not been truthful. Sites overpromising earnings are most likely a scam.
Don't share passwords. It is important to never share your passwords and if you share a computer don't save your passwords on the browser. This will stop anyone from hacking your accounts.
Be careful not to click ads. Some scammers send cleverly disguised emails promising a paid survey. When you click the ad link it takes you to the scam site. Every time you receive an email check the sender to make sure it is genuine.
FAQs
Which sites are most like Swagbucks?
All these sites offer the chance to earn great rewards. Three of the bets that are most like Swagbucks are InboxDollars, Prize Rebel, and MyPoints.
Are there any apps like Swagbucks?
Yes! Many of these providers offer apps that are available on the Play Store or App Store. This means you can earn when on the go. MyPoints for example has an app you can download and lets you earn rewards for completing small online tasks just like Swagbucks.
How can I maximize my earnings?
It's unlikely you will have the time to work on all these sites along with your main employment. If you already use Swagbucks, then pick one other like it to work on. Then pick 2-3 other sites that offer rewards without needing as much work.
For example, you could Earny for cashback, join Mistplay to play games, and sign up to Respondent for those high paying research projects. Think about what you can do and when then sign up to the sites that fit your lifestyle. Doing this can help you earn the most possible.
Also, check the rewards conditions as some sites charge fees for getting your cash via certain methods. Claim your rewards using the method that has no fee or the lowest fee, then you get more of your hard-earned cash!
How do I know if a survey is worth doing?
Earning money in exchange for spending time completing surveys is a popular side hustle. To make the most from this always check how much you will get paid versus how much time it will take.
For example, a 60-minute survey paying $2 is not worth your time but 10 5-minute surveys paying $1 each work out at $10 for 50-minutes work.
Keep this in mind when picking a survey to take part in. You don't want to waste time working for pennies!
Final Thoughts
All the sites listed are free to join and are legit ways of earning extra cash. These sites are like Swagbucks which means as a Swagbucks user you will have no trouble getting started.
If you have time, try them all and see which ones are best for you.
Recommended:
Websites Like Swagbucks