Disclosure: This post may contain affiliate links. If you click on a link I may make a small commission at no extra cost to you. You can read the full disclosure here.
Last Updated on November 6, 2022 by Chris Panteli
Sites Like Amazon Turk
Starting a side hustle is a great way to boost finances. In these tough economic times, extra cash can help pay the bills.
Extra cash can help pay off debt faster. You can use the extra money to build an emergency fund or treat yourself to something you've always wanted.
Whatever you want to use the extra money for is up to you. The first step is to earn the money. Once you've got the extra money, then you can figure out what to use it for.
You may already be an Amazon Turk user. The good news is that there are lots of sites like Amazon Turk. Signing up for more than one site means you can earn as much extra cash as possible.
What Is Amazon Turk?
On July 5, 1994, former Wall Street hedge fund executive Jeff Bezos founded Amazon. Today, Amazon is one of the world's biggest companies, and its founder Jeff Bezos is one of the richest men in the world.
One of the reasons Amazon is so big is that it continues to diversify its business model. By expanding into new industries, Jeff Bezos has turned Amazon into a market leader. Amazon competes in almost every industry you can think of.
Amazon Turk launched on November 2, 2005. The platform is a microworking site that pays you for completing HITs. HITs stands for Human Intelligence Tasks.
An MTurk worker completes different tasks on Amazon's Mechanical Turk. Each microtask pays a small amount. These microtasks can usually be completed quickly. Many Amazon MTurk workers earn decent money online thanks to microwork.
Amazon Turk is sometimes called Amazon MTurk, Amazon Mechanical Turk, or MTurk.
Small tasks you can get paid for on Amazon's Mechanical Turk vary. You might do the following different tasks:
Data verification or processing
Image tagging
Information gathering like surveys or web searches
Microworking is popular because you have full control. You can work as much as you want. Plus, you can choose when to work.
11 Sites Like Amazon Turk
If you want more chances to earn, then these 11 job sites like Amazon Turk are for you. Freelancers all over the world supplement their income by microworking.
Every one of these Amazon Mechanical Turk Alternatives pays for completing a Human Intelligence Task (HIT).
Some of these job sites even offer more than small tasks. You may find ongoing projects with bigger pay rates.
By registering on more than one of these job sites and doing as many paid tasks as you can, you can earn a decent amount of extra cash.
1. Appen
Appen helps businesses develop their machine learning and Artificial Intelligence applications. To do that they need to run human intelligence tasks. Some of the human intelligence tasks you may be asked to perform are:
Web searches
Rate apps
Audio evaluation
All you need is a computer with a good internet connection to get started
2. Clickworker
Clickworker has been around since 2005 and today has over 3 million workers.
The micro work platform pays users for completing tasks including:
Text creation
Research
App testing
Clickworker is free to join, and you can start earning straight away. You can download the free Clickworker app from the Play Store or App Store. This means you can work on the go and never miss an earning opportunity.
Payments can be made weekly or monthly via PayPal or SEPA.
3. Fancy Hands
Fancy Hands provides home jobs for US-based assistants. Workers for Fancy Hands get paid to do a variety of microtasks.
As a Fancy Hands virtual assistant, you might be paid to:
Make phone calls on behalf of a requester
Book appointments
Completing web searches
Data entry
Most microtask sites pay a small amount per task. Fancy Hands pays between $3 and $7 for each simple task you complete. That makes the earning potential for this micro work platform pretty good.
4. Inbox Dollars
Inbox Dollars is an established platform. Since 2000 Inbox Dollars members have earned over $80 million in cash.
Small tasks you can earn cash for include:
Answering surveys
Watching videos
Reading emails
Playing games
Completing special offers
You can also earn cashback from thousands of retailers. Shop in-store, upload your receipt and claim your cash. Walmart, Target, and Dollar Tree are some of the big-name retailers you can get cash back from.
Inbox Dollars lets you claim your earnings via PayPal cash or an Amazon gift card. If you prefer you can request a gift card for other retailers including Home Depot and Starbucks.
Sign up to Inbox Dollars today and get a free $5 sign-up bonus.
Recommended: InboxDollars Review: Ultimate Guide
5. JobBoy
JobBoy is a new addition to the microworking family. On JobBoy your main tasks focus on social media. A few of the micro tasks you'll be asked to complete include:
Sharing URLs
Liking or commenting on social media posts
Surveys
Completing sign-ups
Rating things
To continue being offered work on JobBoy you must maintain an approval rating of 25%. The approval rating is given by every short task requester once they've reviewed your work. Make sure to do a good job every time.
Once you've earned at least $10 you can withdraw your cash. Payments are made to PayPal or Payza.
6. Microworkers
Microworkers began in 2009 and is a similar site to Amazon Turk. The micro job platform has a global workforce of dedicated micro workers. Those workers complete many small tasks every day as part of their online job.
Many of the tasks on Microworkers center on website promotion. To help promote websites you may be paid to do the following:
Subscribe to a YouTube channel
Follow an Instagram account
Sign up for a website
Upload a photo
Send an email
These tasks are fast, simple, and pay often.
7. Onespace
OneSpace has lots of micro tasks you can do. Data entry, quick web searches, and image tagging are some of the fast tasks available.
If you have a little more time, there's the chance to do higher-paying jobs. Writing, editing, and graphic design are all in demand.
When it's time to get paid, all payments are made to PayPal. Depending on the task you can get paid daily. This is great when you need cash fast.
8. RapidWorkers
RapidWorkers is a microworking site that pays up to $0.50 for completing quick tasks.
Tasks you may be asked to do are:
Liking YouTube videos
Following accounts on Instagram or Twitter
Completing sign ups
Payouts are made via PayPal when you reach the threshold of at least $8.
9. Shorttask
Shorttask is a microworking platform that specializes in data entry microtasks. Web searches, transcribing recordings, and identifying images are some of the different tasks available.
Based in California, Shorttask has over 125,000 workers that it calls solvers.
Once you've earned a minimum of $10 you can cash out.
10. Swagbucks
Swagbucks rewards you with points for completing tasks. Once you've got enough points you can claim PayPal cash or a gift card for retailers including Amazon.
Tasks you can do on Swagbucks:
Take surveys
Watch videos
Play games
Cashback can be earned from thousands of retailers. You can also get special offers and discounts.
Swagbucks started in 2008 and has paid out a massive $759,272.151 since then. That figure continues to get higher every day.
Join now and get a free sign-up bonus of $10.
Recommended: 25 Awesome Sites Like Swagbucks
11. Tapestri
What's the smallest microtask you can think of? How about this micro job? You download an app and that's it. The app runs in the background on your smartphone collecting data, you do nothing extra, and get paid.
Sweet, right?
Tapestri is a free app that offers exactly that. You can download the Tapestri app from the Play Store or App Store. Registration is free and you can start earning straight away.
Lots of apps already collect your data. The difference with Tapestri is they are giving you a share of the money.
You can also earn extra cash by completing surveys, referring friends, and by tapping notifications. All you need to do is keep location permissions on and Tapestri takes care of everything else.
How To Maximize Earnings On Sites Like Amazon Turk
To make the most money out of sites like Amazon Turk, there are a few simple tips you can follow.
Switch Notifications On
Make sure notifications are on. That way you'll never miss the chance of a new project.
Competition is fierce so you need to get there first. Many tasks only need a certain number of users at a time.
Have A Routine
Whichever microworking sites you use it's good to track progress.
Some sites may have more work than others. Different times of day may be better than others.
Track these data points and build a routine around them. That way you can make the most money.
Calculate An Hourly Limit
Some platforms may not be worth your time. Track earnings and compare those earnings against the time it took you to earn them.
For example, you may earn $50 on Minijobz. To earn that it took 12 hours. The hourly rate works out at $4.16.
That may be enough for some. It all depends on your personal circumstances.
By figuring out the hourly rate you can concentrate on the platforms you earn the most on.
Alternative Side Hustle Ideas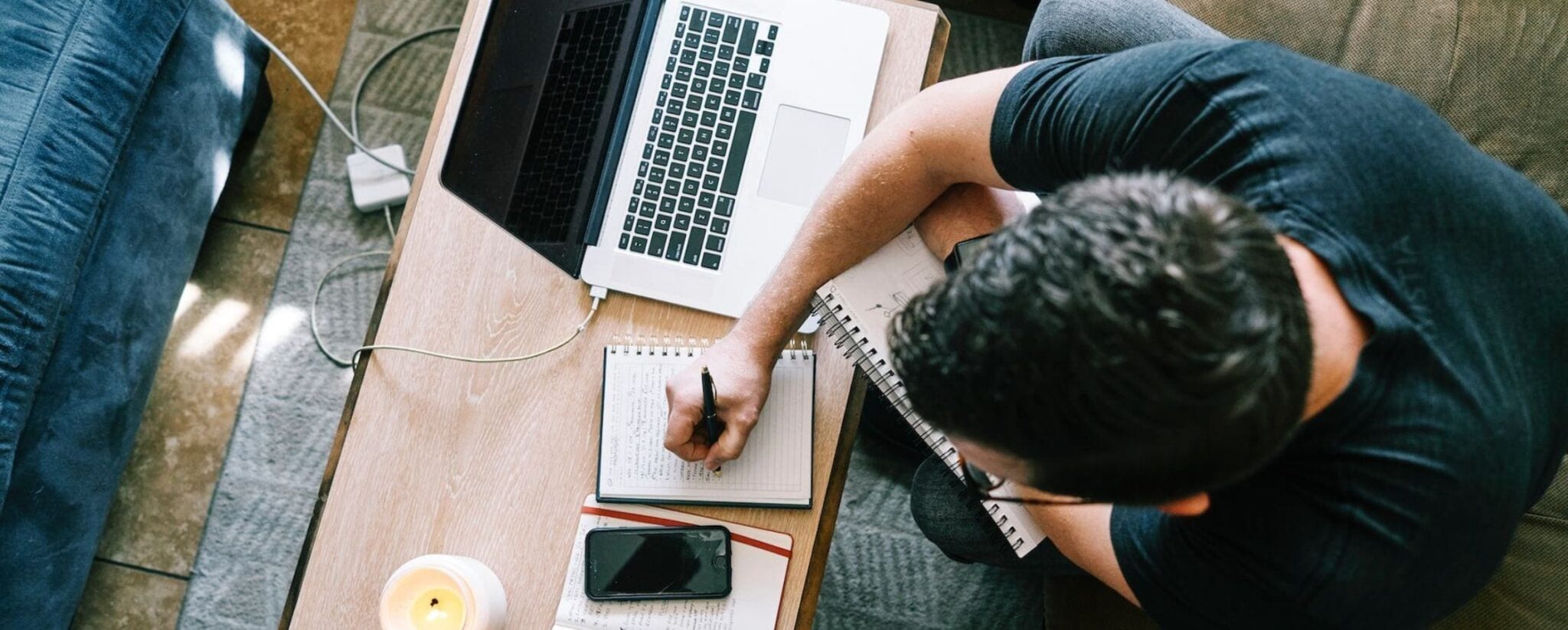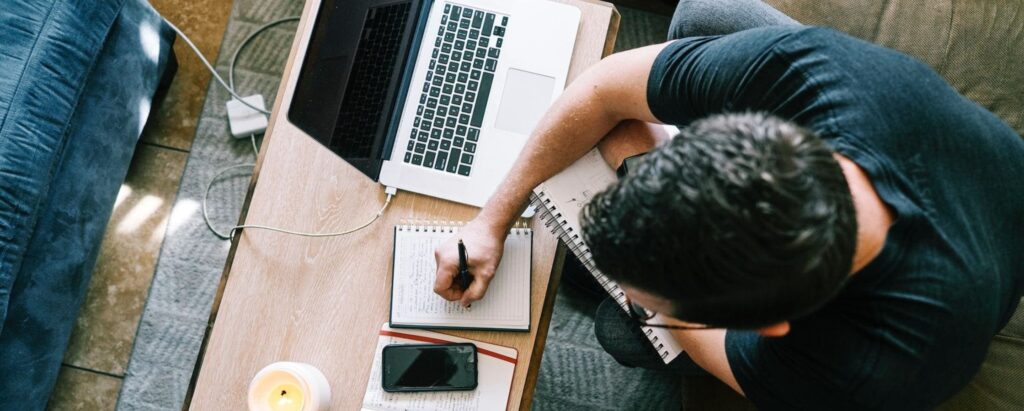 If microworking isn't working out for you, don't worry. There are lots of other side hustles you can have a go at.
Here are some top side hustle ideas to consider starting.
Affiliate Marketing
Affiliate marketing is easy to start. First, join an affiliate program like this one from Amazon. Now all you need to do is share your affiliate links. You can share links via your own website, social media, email, or anywhere online that you can put an affiliate link.
Every time your link gets used to make a purchase you get paid a commission. Affiliate marketing can be lucrative when done right. Data shows the average affiliate marketer in the US earns $68,167.
Answering Surveys
Paid surveys are a popular side hustle. A great reason to start doing paid surveys is the flexibility. Got spare time while you're commuting to work on the train? Hop on your smartphone and earn some extra cash by answering surveys.
Sat at home waiting for your food to get delivered? Log in to your survey accounts and make some money.
To help you get started here are some awesome survey sites to check out:
Many micro job sites include surveys as an earning opportunity. Often these surveys are brief. Dedicated survey sites like Opinion Outpost can have more detailed surveys with higher pay rates.
For example, psychological science researchers may need responses from a specific group of people. Micro work sites won't have a profile that identifies groups. Survey sites like Opinion Outpost build a profile when you join. That means surveys can be targeted, making them more useful for scientific research.
Blogging
Blogging is a popular side hustle. That's because you have full creative control. You can write about any topic you want to. To make money from blogging you'll need to build traffic to your site. To do this you'll need to create quality written content on a regular basis.
When your blog starts getting traffic, it's time to make money online. The main ways to make money online from a blog are:
Ads
Affiliate links
Sponsored posts
Selling stuff
Subscription fees
Making money from a blog does take patience. Most bloggers don't see an income overnight. By putting in the hard work you can build a passive income. Some bloggers go on to make millions.
You can blog about any topic you like. Popular blog topics include fashion, gaming, travel, music, and sports. Make sure you choose a niche you enjoy. You're going to have to write lots about it and that's easier to do when it's a topic you know and love.
Freelancing
Freelancing is a broad term. All being a freelancer means is you are not employed by a company. Instead, you market your skills to any business that's willing to pay you. Jobs may be ongoing or one-off.
The good news is that freelancing costs you nothing to start. You can sign up to platforms like Upwork, Fiverr, and Freelancer to find clients today.
Almost any skill you can think of can get turned into a freelance career. Popular freelance jobs include:
Graphic design
Writing
Data entry
Video editing
Web designer
Software developer
Bookkeeper
These are a few top freelance ideas. Think about your skills and search online for freelance opportunities.
Mystery Shopper
Becoming a mystery shopper is easy. Sign up for free on a mystery shopping platform and start earning. You'll be required to complete tasks including reporting your shopping experience, answering surveys, and uploading photos.
Popular mystery shopping platforms to join are:
FAQs
Can you make a full-time income from Amazon Turk?
No, you won't earn a full-time income from Amazon Turk.
Micro tasks only pay a small amount. Even working nonstop for a week probably won't reach a full-time income.
Is Amazon Mechanical Turk worth it?
Yes. If you've got a full-time job already, then extra income from Amazon Mechanical Turk is worth it. That extra cash will always be helpful. To make even more extra money, sign up for one or more of the microwork sites listed in this guide.
How can I make money instantly?
Sites like Swagbucks pay a free sign-up bonus. If you join now, complete the sign-up process, and qualifying tasks. You could be cashing out today.
What happened to Smart Crowd?
Smart Crowd is now part of Lionbridge. Anyone seeking a micro job at Smart Crowd can visit Lionbridge instead.
Who bought Figure Eight?
Figure Eight was once a leading microwork platform. In 2019, Appen bought Figure Eight for $300 million to strengthen its own position in the industry.
Sites Like Amazon Turk