Disclosure: This post may contain affiliate links. If you click on a link I may make a small commission at no extra cost to you. You can read the full disclosure here.
Last Updated on October 23, 2022 by Chris Panteli
Selling Photos on Etsy
Photography is a sought-after skill that is easy to make money from. Whether people are looking for beautiful photo prints to hang in their home, unique stock photos for their website, or quirky prints for their marketing materials, there is money to be made selling photos on Etsy.
But even with a large market ready to buy, countless photography stores on Etsy fail to make more than a few hundred dollars a month at best.
In this post, we'll show you why Etsy is the best option for photographers new to selling online and how you can set your store up for success.
Is selling photography on Etsy worth it?
Whether you're a full-time photographer or an enthusiast who takes photographs as a hobby, selling photography on Etsy is a great way to earn some extra cash every month. It's up to you whether you scale it into a full-time job or keep it as a side hustle, but if you have the skills, selling photography on Etsy is definitely worth it.
Why Sell Photos on Etsy?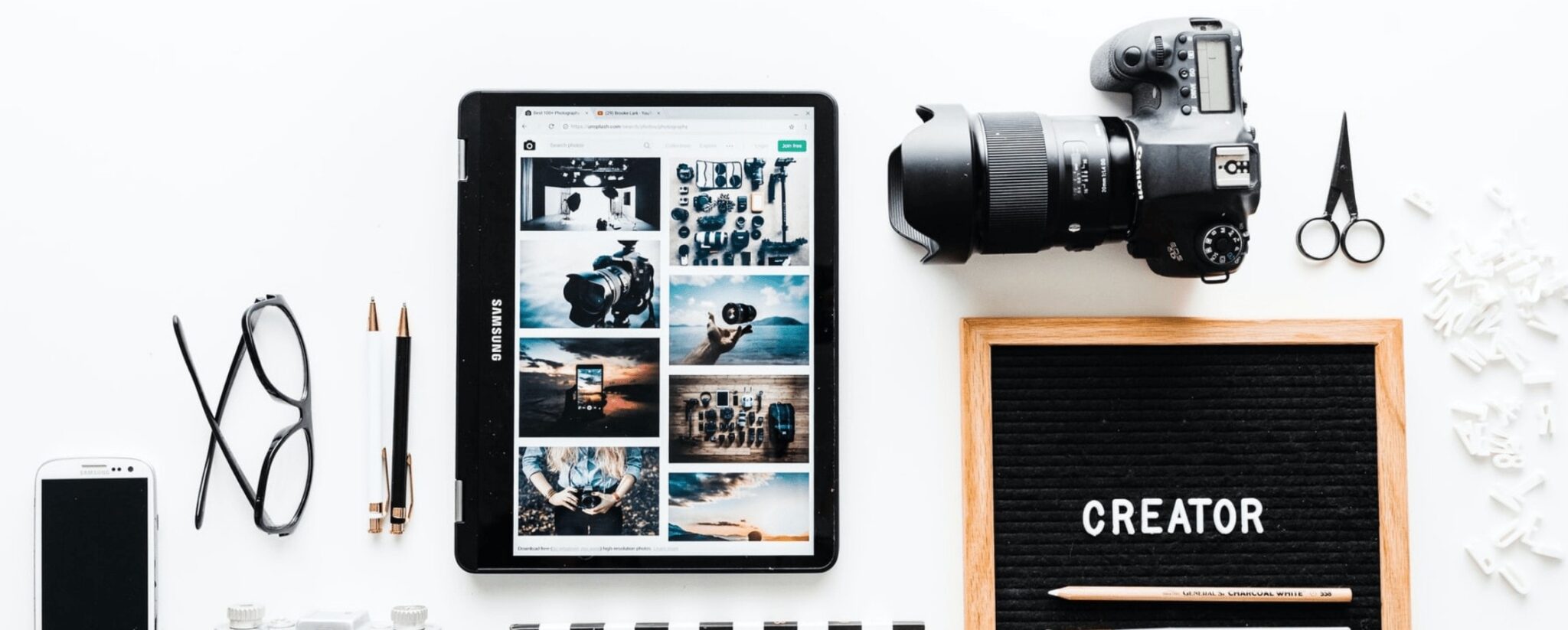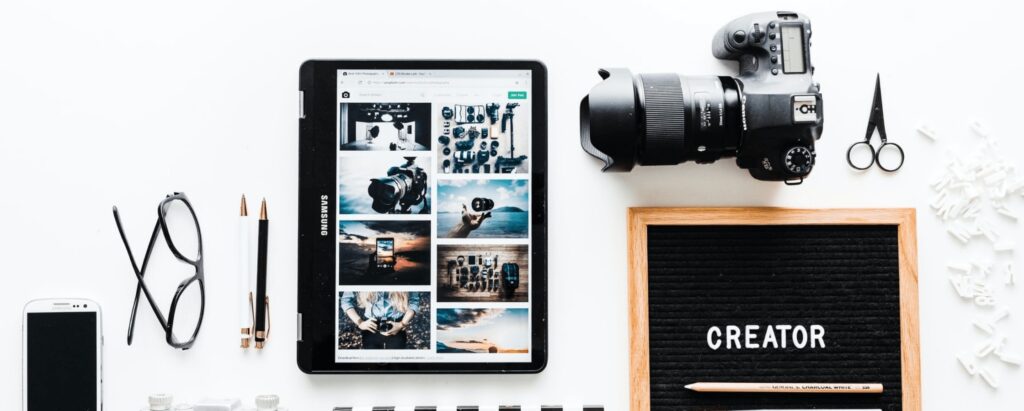 If you've thought about selling your photographs online to make extra money every month, you've probably considered stock photo sites or even your own website. But here are some reasons why Etsy is the best choice for beginners:
Easy to set up: the drag-and-drop set up of Etsy stores allows you to customize your photography shop but also have it set up in just minutes.
No investment: It's free to set up an Etsy store and you only pay $0.20 per listing. All fees are taken after each sale.
Built-in audience: there are millions of people coming to Etsy every day with the intention of buying. That's a powerful built-in market.
Digital options: You can sell your photographs as real prints or a digital file, giving you the freedom to make truly passive income.
How Photographers Make Money From Etsy
In Etsy's photography category, there are around 12,000 shops with over 750,000 products for sale.
On average, an 8×10 print sells for $30 (not forgetting the cost of fees and shipping). But it goes to show there is a thriving market for photographers on Etsy.
On the high end of the scale, one of the top-selling photographers on Etsy is EyePoetryPhotography who launched in 2007. This online shop, with over 25,000 sales, makes around $60,000 per year before taxes.
Of course, the low end of the scale is also real. Many sellers don't breach $10,000 a year from their photography stores on Etsy.
Create a Digital Etsy Empire!
Learn exactly how to design digital products (without Photoshop), list products on Etsy, get traffic to your Etsy shop, and grow a real revenue-generating business…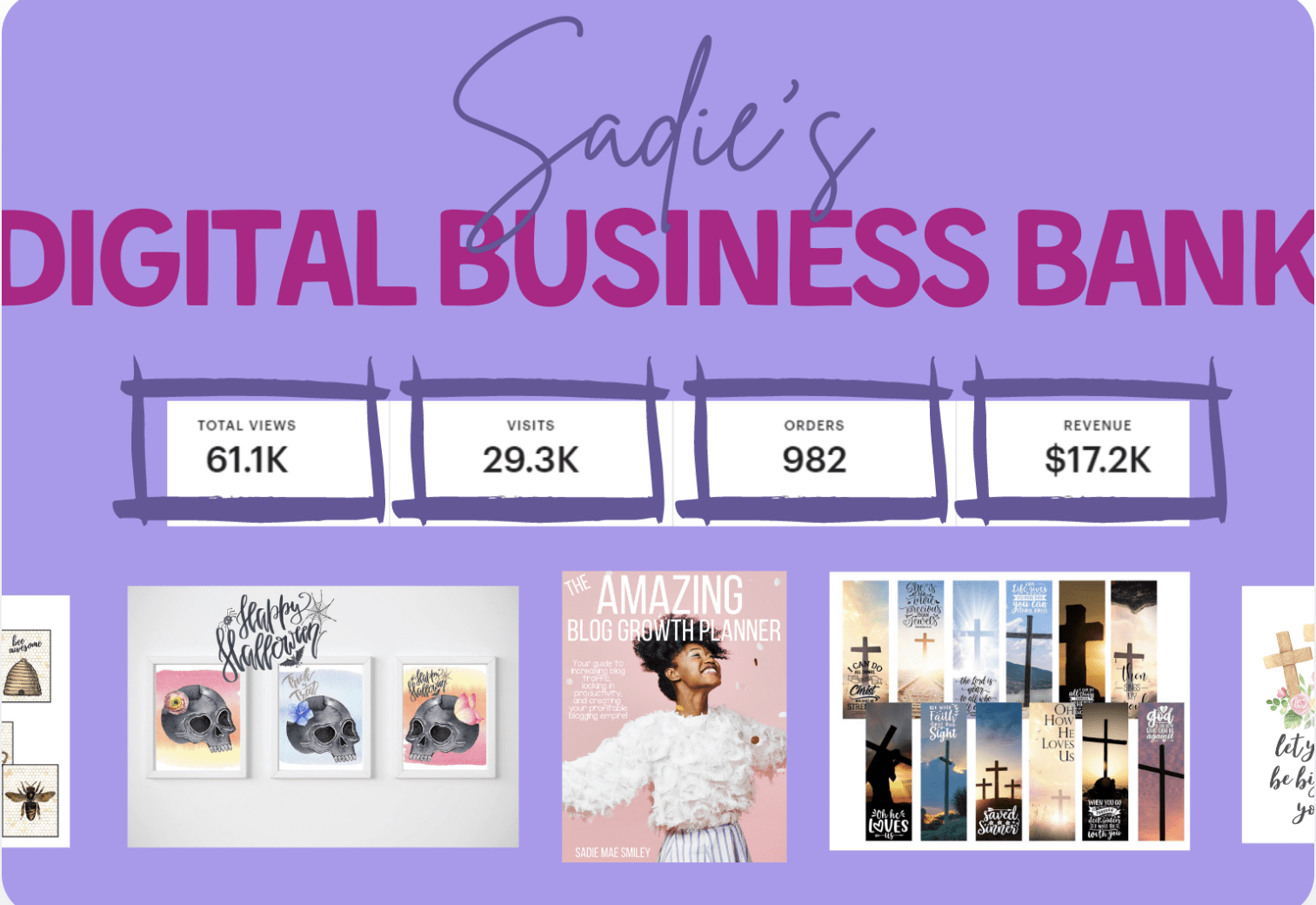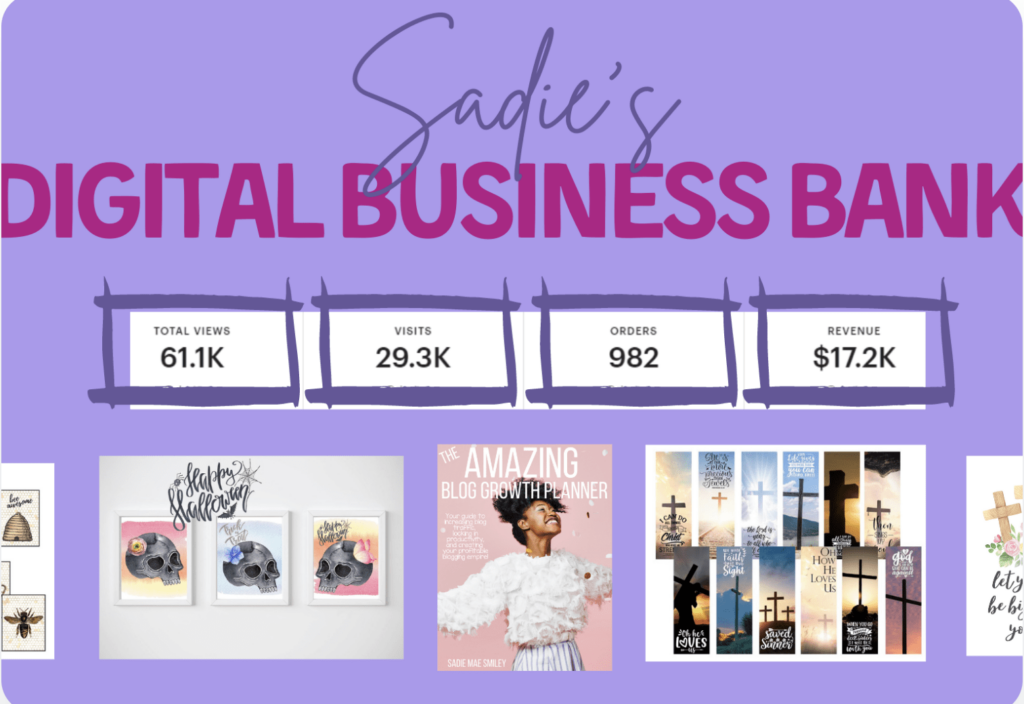 Getting Started with Selling Photos on Etsy
To become one of the top-selling photographers and make money on Etsy, here's what you need to do.
Decide on what you are going to sell
The best photography stores on Etsy have an obvious aesthetic and niche they dominate. Whether it's travel photography, stock photos, animals, or digital prints, start with a niche and brand your store around that style.
If someone stumbles upon your store looking for a particular style of image, they are much more likely to buy multiple prints if you have a consistent aesthetic.
Create your Shop
Setting up a shop on Etsy is quick and easy:
Click on "Sell on Etsy"
Click "Open your Etsy shop"
Choose your shop language, country, and currency, then click "Save and continue"
Choose your shop name, then click "Save and continue"
You'll need to add at least one listing to open your shop as well as your bank details. Then you're ready to go!
Name your shop
When naming your shop, make it short, memorable, and photography-related. There are thousands of shops on Etsy, so the easier it is for potential customers to remember your store, the easier it will be for them to find you.
Many photographers choose to brand their name, others choose a company name to build a brand around.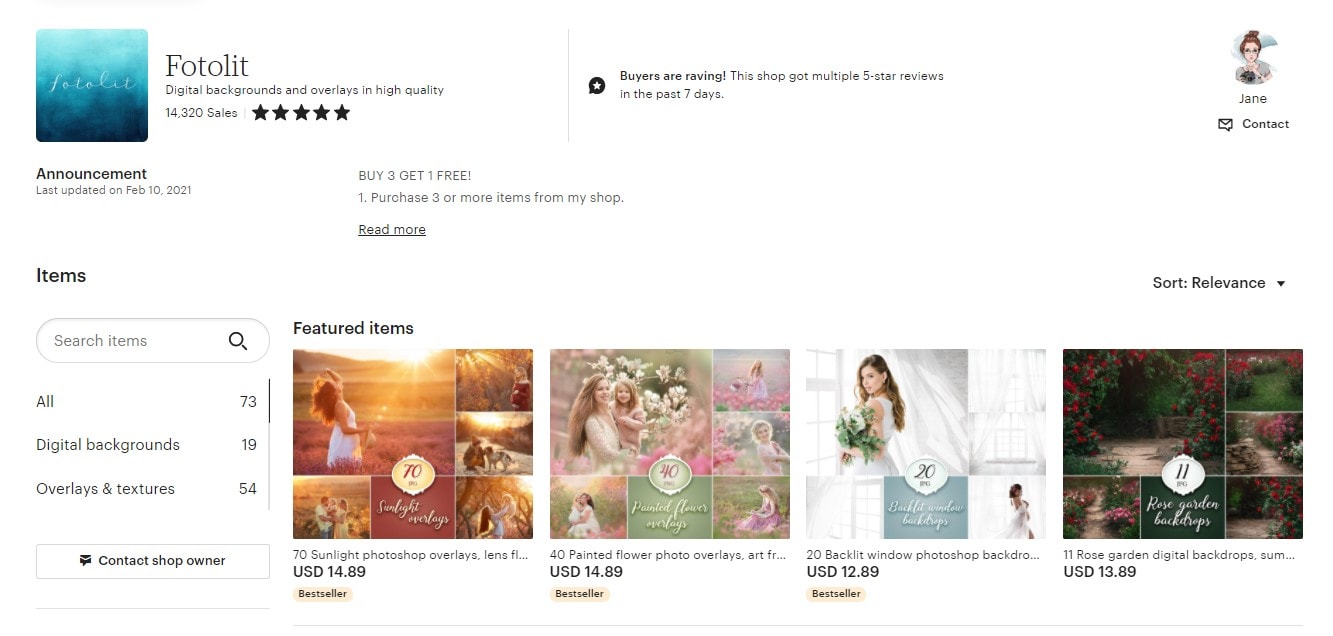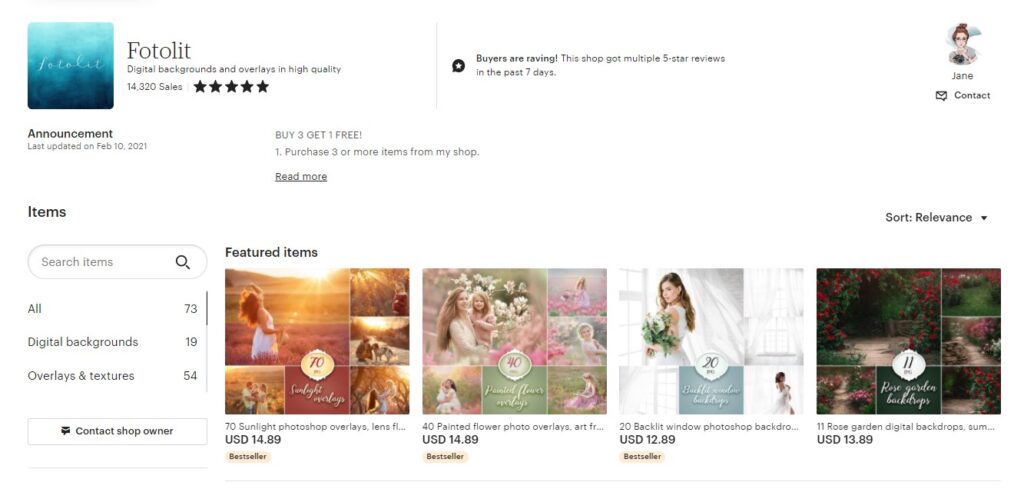 Whatever it is, if you can add "photography" in, it will help boost your SEO on the platform.
Customize your shop
Once you have your shop set up, customize your cover photo, shop image, and about page to showcase your brand:
Use high-quality images for your banner
Set your logo as your profile image
Add a headshot to your profile
Write about your brand and inspiration in your About section
Set the pricing
Pricing your photographs can be tricky, especially if you sell physical photography prints. Make sure to take into account:
Listing fee
Etsy's commission fee
Taxes
Shipping and handling costs
Packaging costs
Labor (the effort put into taking the shots)
Printing and editing costs
If you're struggling to set your prices, look at some of the top-selling photographers in your niche to see what prices sell well.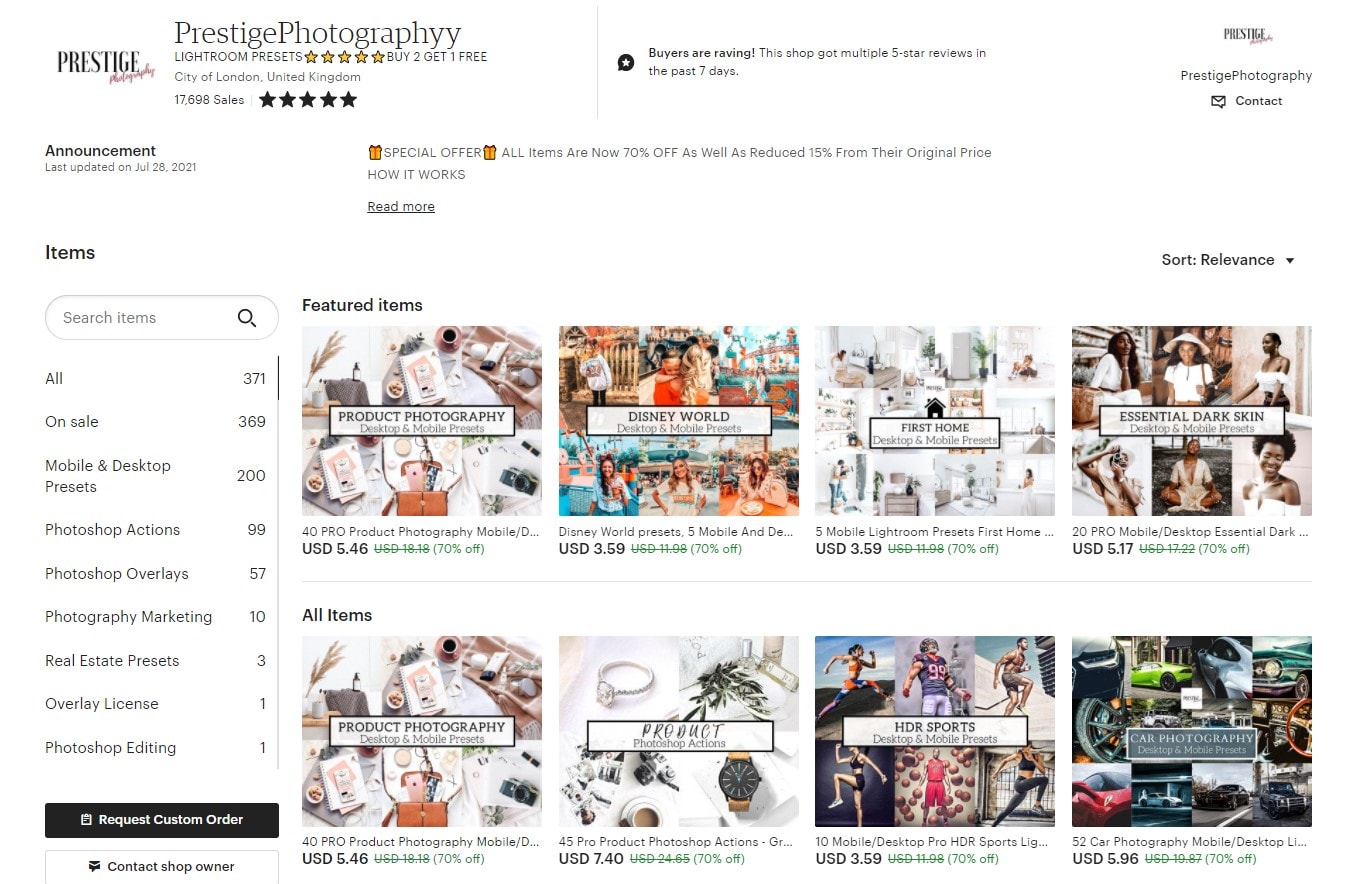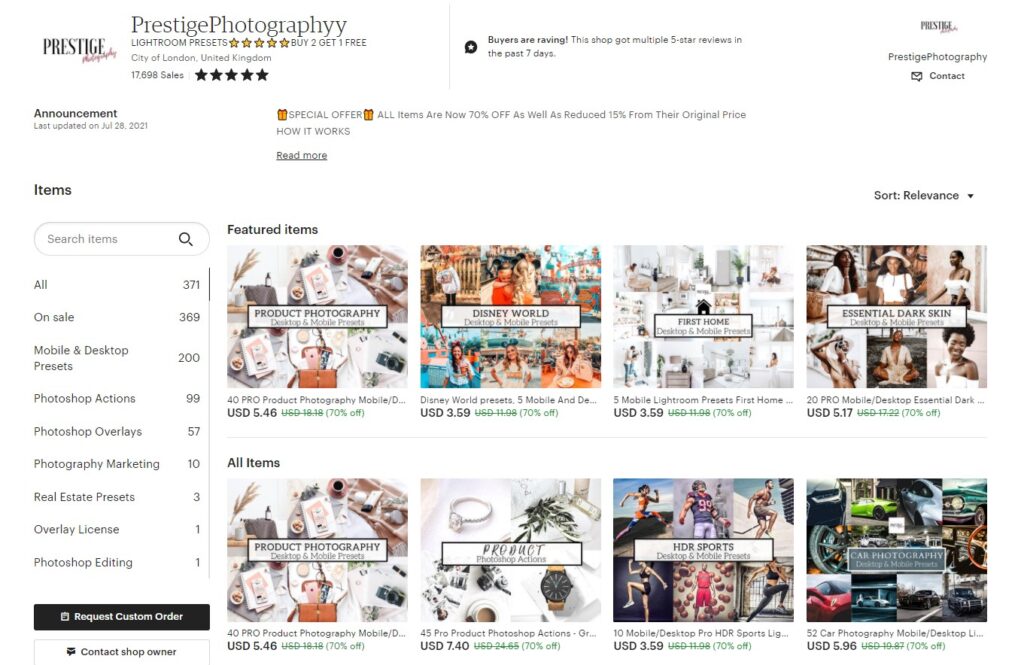 This will give you a starting point, but you can always tweak your pricing as your brand grows.
Recommended: 67+ Genius Things To Sell At School To Make Money
Set shop policies
When it comes to selling photos on Etsy, policies are crucial. You need to outline what rights potential buyers have when they buy your photographs and in what capacity they can use them to set customer expectations. We'll look at some legal terms below that you should think about.
Set up listings
You should aim for at least 50 listings in your store. This gives you the best chance of showing up in multiple searches and gives customers plenty of options when they find your store.
Each listing should be unique with different keywords, tags, descriptions, and product images.
Try and have a range of price points to suit different budgets and a range of sizes to keep your store fresh and interesting.
Keywords and SEO
Keywords and tags are how Etsy knows which listings to show customers after specific searches. Each listing should have a keyword you want to rank for and 13 tags to help Etsy figure out what the listing is.
To find the best keywords:
Scroll to the bottom of competitor listing to see what tags they use
Use Etsy's search bar and see what suggestions come up when you type in "photography" and other keywords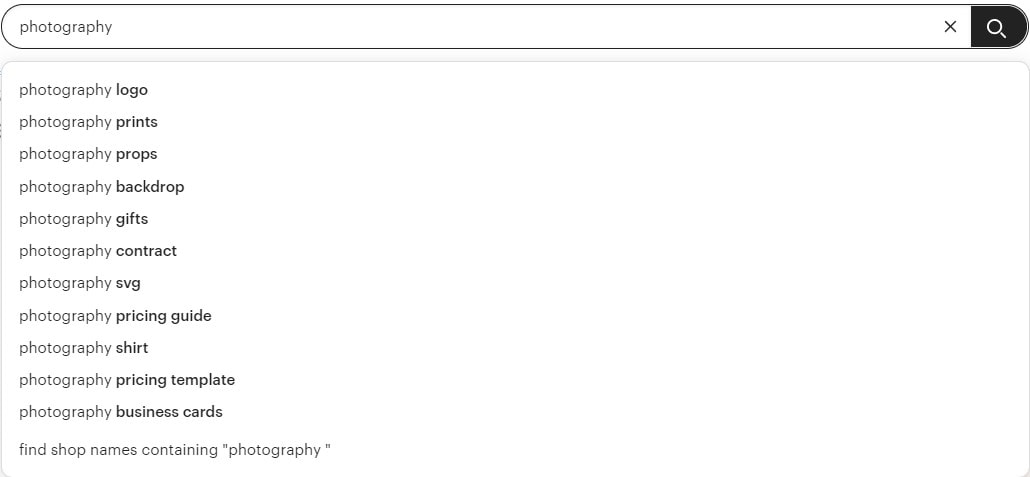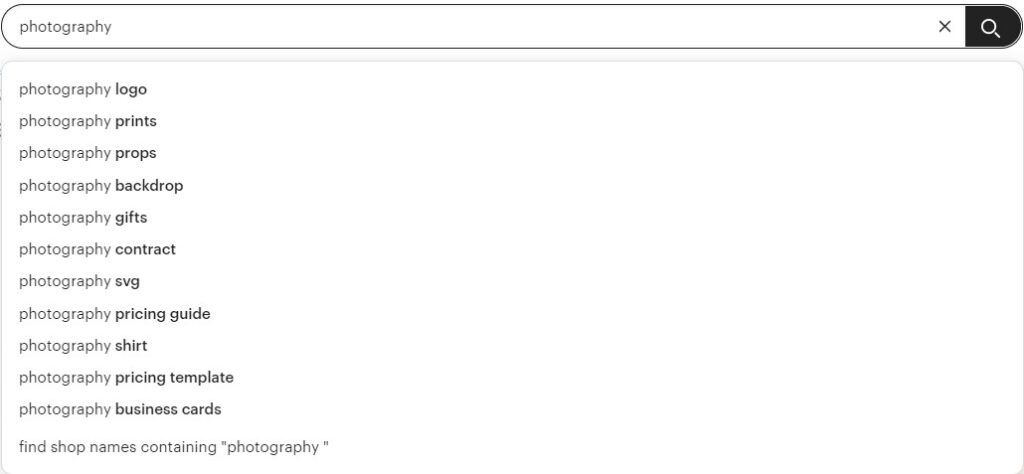 Decide on a mailing process
You should have your postage process in place before you make a sale. Research the different courier options to see which is the most affordable and offers the best tracking and insurance.
You should also have a packing process in place. What materials will you need for postage? How will you customize the packaging to impress customers?
All of this needs to be planned and budgeted before you make your first sale.
Market your photos
Once you have your store set up and you're ready to start making sales, you're ready to start marketing.
Although Etsy has a built-in customer base, you'll need to build a social media presence to drive traffic to your store to sell your art.
Choose just one or two social media platforms to get started with and share your work. Here are some quick tips for growing your following:
Run a giveaway
Share videos of you taking photographs
Share behind the scenes looks at your studio
Run polls and quizzes to encourage engagement
Some legal terms for selling photos online
There are some key legal terms you need to know when selling photos online. Make sure the legal permissions are clear for each listing:
Editorial use: Sold with permission to use in publications such as blogs, magazines, and newspapers.
Commercial use: Sold with permission to use to promote products and services (but cannot be sold on).
Retail use: Sold with permission to use in the creation of products such as posters, eBooks, mugs, etc.
Exclusive: Sold to just one person who is given exclusive rights to use the photograph.
Non-exclusive: Sold to multiple people who all have the same rights when using the photograph.
Public domain: Sold with no copyright claims so can be used for commercial and personal purposes.
Creative Commons: Conditional usage is allowed based on giving attribution to the photographer (usually done on websites and blogs).
Royalty free: Sold with permission to use unlimited times and usually non-exclusively.
Rights managed: A one-time license which allows the photograph to be used for a specific purpose or for a specific period of time.
Tips for Selling Photographs on Etsy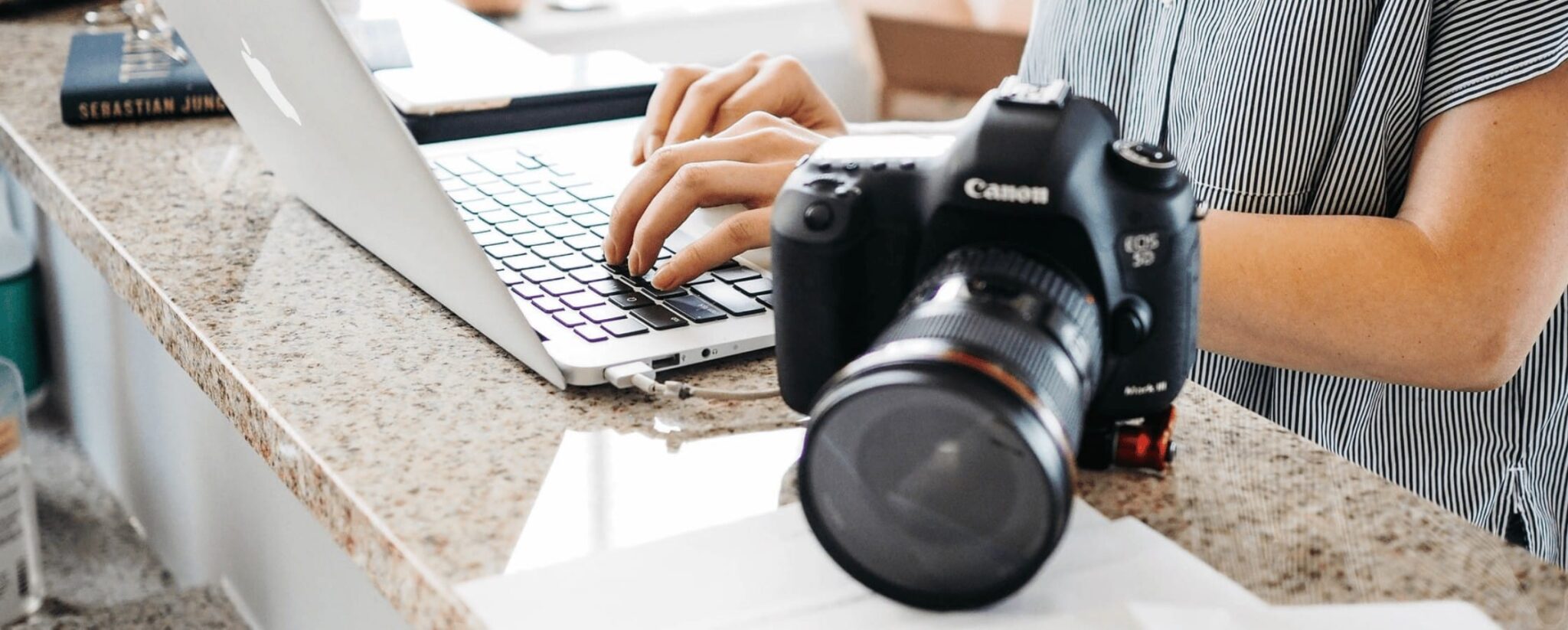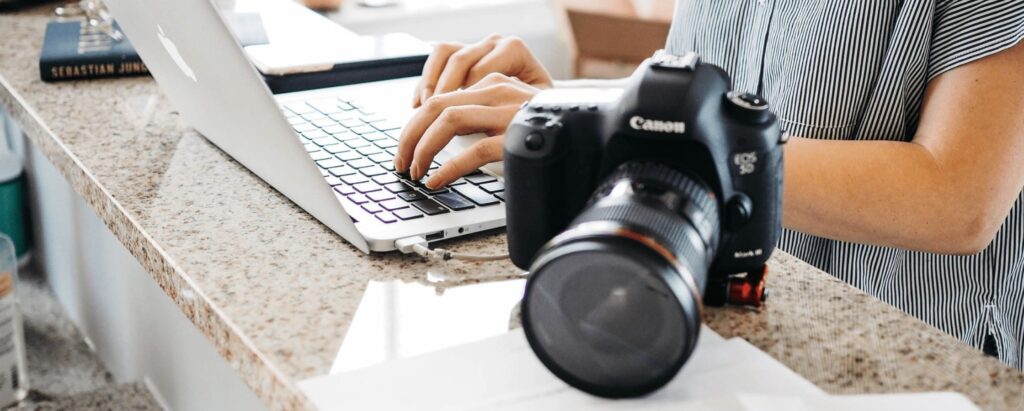 Taking your shop from a few sales to a top-selling photography store takes time and effort. But here are some tips to get you on the right track.
Diversify your listings
To attract as many customers as possible, offer a range of products at different price points. This could include:
Physical prints
Digital photos (that customers can instantly download)
Photography resources (such as textures and presets)
Stylized photo books
Alternative products like stickers
Get reviews fast
Etsy customers trust shops with reviews. But you can't get reviews without customers. Seems like a vicious circle, right?
To get those initial reviews, ask your friends and family to buy from you. Add a low-price print that won't cost them a fortune so they can leave a 5-star review and kick-off that social proof you need to get the sales rolling in.
Track your analytics
The Etsy dashboard gives detailed information about your potential client demographics, most-viewed listing images, keywords, and more.
Track this information regularly and make tweaks to your shop based on the information you get as your shop begins to gain traction.
Bonus tip: Don't make huge changes to your listings all at once. This will push them to the bottom of search rankings and they'll need to build back up again. Instead, make small tweaks based on your analytics over time.
Build Your Ranking on Etsy
Your main goal on the online marketplace is to get your listings to the top of search results. Most customers don't scroll past the first page when they're looking for something specific, so you need to show up to get sales.
To find out how to boost your organic rankings on Etsy, check out our complete guide on Etsy SEO.
Recommended: 19 Ultimate Ways To Make Money Doing Nothing
Selling Photos on Etsy