Disclosure: This post may contain affiliate links. If you click on a link I may make a small commission at no extra cost to you. You can read the full disclosure here.
Last Updated on October 23, 2022 by Chris Panteli
Selling art on Etsy
Whether you make artwork to sell at local fairs or just as a hobby, you've probably thought about opening your own online store.
But how do you know if your art will sell? What if you invest money and no one buys? And how do you figure out all the specifics like pricing, shipping, and returns?
Fortunately, it's much easier than you think to get started selling art online when you get started with Etsy.
In this post, we'll give you our top tips for selling art on Etsy and how to quickly turn your store into a success.
Does art sell well on Etsy?
Although in recent years Etsy has expanded to digital products as well as handcrafted, art still sells very well on Etsy. There are hundreds of successful independent artists selling custom artwork, prints, and personalized pieces on the marketplace, and it's a great option for beginners looking to test the waters with their artwork. 
Looking for ways to make extra money every month? Check out our money-making guide to discover eight other ways that could work for you. 
Should You Sell Your Art on Etsy?
When it comes to selling art online, Etsy is a great option for making money. If you've never sold online before, Etsy is an opportunity to gain vital knowledge of online retail, marketing, and Etsy SEO – everything you'll need if you set up your own website in the future.
Etsy is a great platform for testing the waters without the risk of investing in an expensive website. You'll be able to figure out pricing, branding, shipping, and taxes, all while taking advantage of a pre-made platform.
If you're still unsure if you should sell your art on Etsy, here are some key benefits:
Convenient: Etsy shops are easy to set up and the platform comes with a built-in audience.
A trusted platform: Over the years, Etsy has established itself as a trustworthy marketplace, which means making initial online sales is much easier.
Resources: Etsy comes with video tutorials, blogs, keyword planners, and more to help you make your site as successful as possible.
Affordable: Etsy only takes fees when you make a sale, making it affordable and low-risk for beginners who aren't sure what will sell.
Built-in marketing: Etsy takes care of on-site and off-site marketing for you, helping you bring in potential customers quicker.
Create a Digital Etsy Empire!
Learn exactly how to design digital products (without Photoshop), list products on Etsy, get traffic to your Etsy shop, and grow a real revenue-generating business…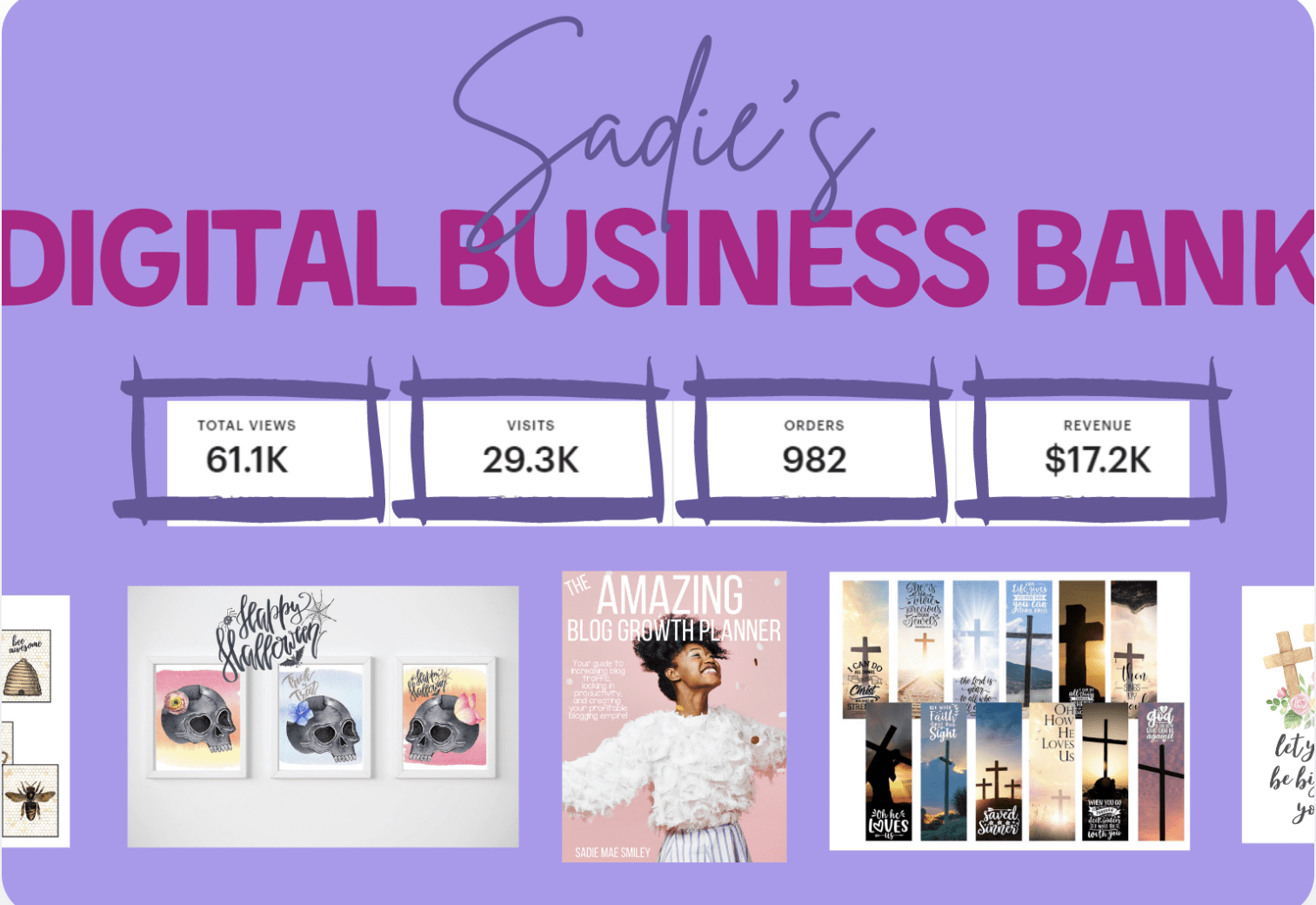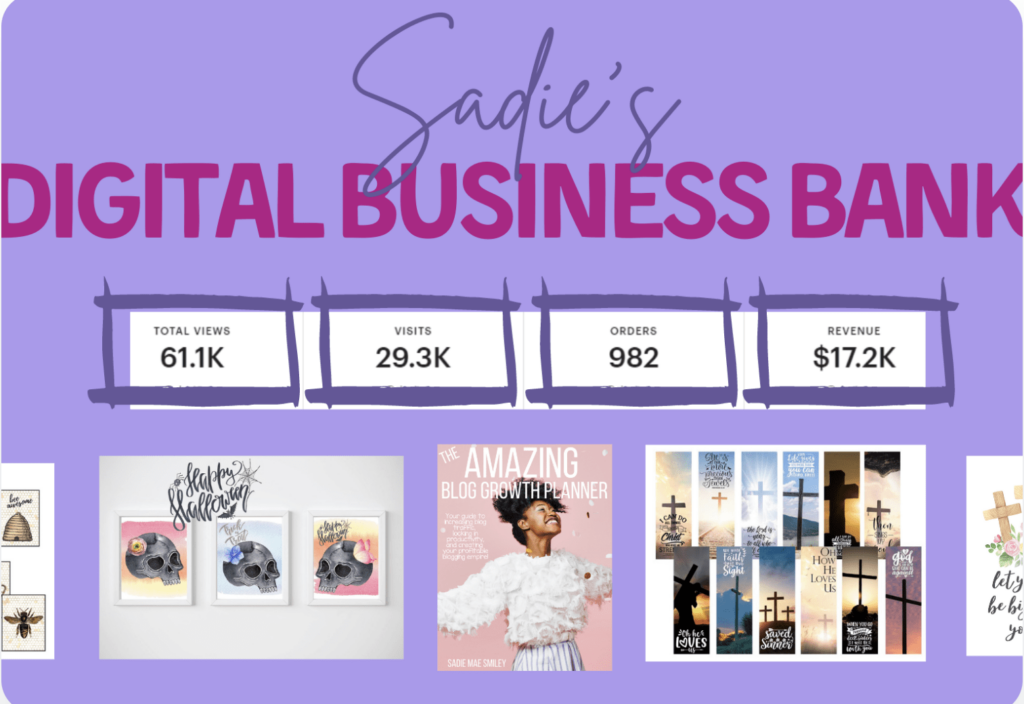 Getting Started with Selling Art on Etsy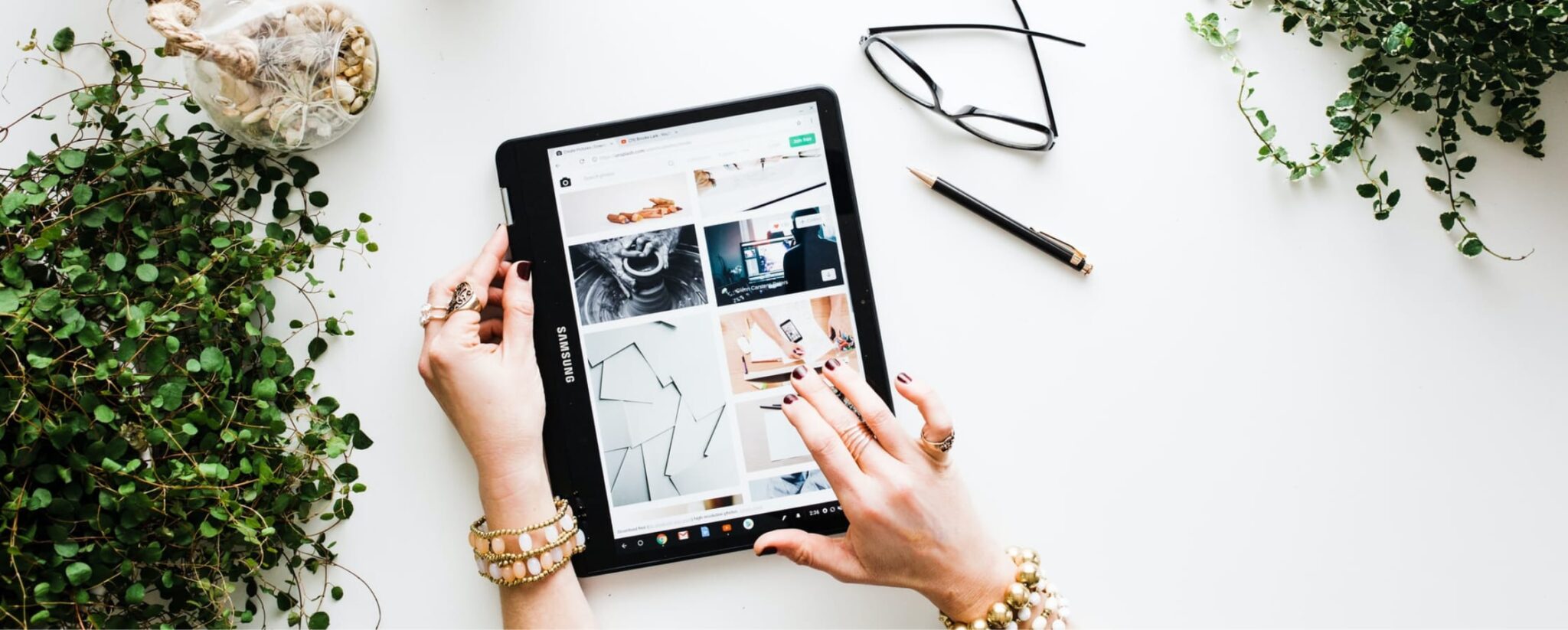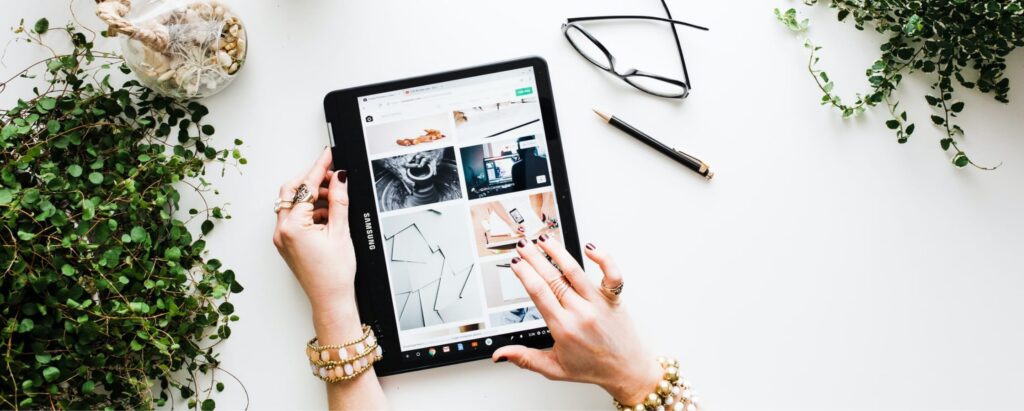 If it sounds like Etsy is a great place for you to sell your art and start expanding your passion into a business, here's how to get started:
Identify Your Competitors
Before you jump into setting up your own store, head to Etsy as a customer and search for the type of art you sell.
Whatever your style, there will be competitors already doing well on the platform. Don't let this put you off – it's a great opportunity to do some market research and figure out what is already working well.
What do their reviews say? What types of artwork sell best? How can you improve?
This initial research will help you get off on the right foot.
Choose the Art That You Want to Sell
The best art shops on Etsy have a specific style they are known for. So whether you decide to sell custom pet portraits, abstract landscapes, or custom photography, decide on what you're going to sell and build your brand around it.
People are looking for extremely specific art when they search Etsy, and they want to buy from a professional artist who is an expert in the niche they're looking for.
Narrowing down your focus will make you stand out as that expert and will make your shop look more cohesive.
Build a Brand for Your Shop
Now you can start thinking about your brand. Many artists decide to build a brand around their name, others choose a name for their store based on their artwork.
This is a personal choice, but make sure your brand is cohesive with the art you sell. For example, if your artwork is minimal and black and white, your brand should be too. Whereas if you sell bright, colorful canvases, your brand should be a reflection of that.
You don't need to spend a fortune building a brand in the beginning. Free tools like Canva have templates for logos and Etsy banners to get you started.
Invest in Good Photos
This is the one part of your store you'll want to invest in. You need high-quality photos of your artwork to help it sell.
If you can, photograph your artwork hung up or how it would be displayed in a home – this helps potential buyers visualize it in their own space.
Photographing and scanning art
Many artists on Etsy will sell the original artwork as well as prints of it for a smaller price. This helps them get as much money as possible from the same piece of artwork and opens up their shop to a wider market.
Not everyone will be able to afford original artwork, but selling prints gives the opportunity to have the artwork at a lower cost.
How to create prints of your original artwork:
Scan the original artwork using a high-quality scanner (at least 300dpi).
Use editing software like Canva or Photoshop to adjust the scanned image to remove the background and enhance the colors as you like.
Print them on a high-quality paper or card ready to sell!
This process can also work if you like the idea of selling stickers of your artwork.
Use Keywords and Tags
To get your artwork found on Etsy, you need to use relevant keywords and tags when creating listings for your items for sale.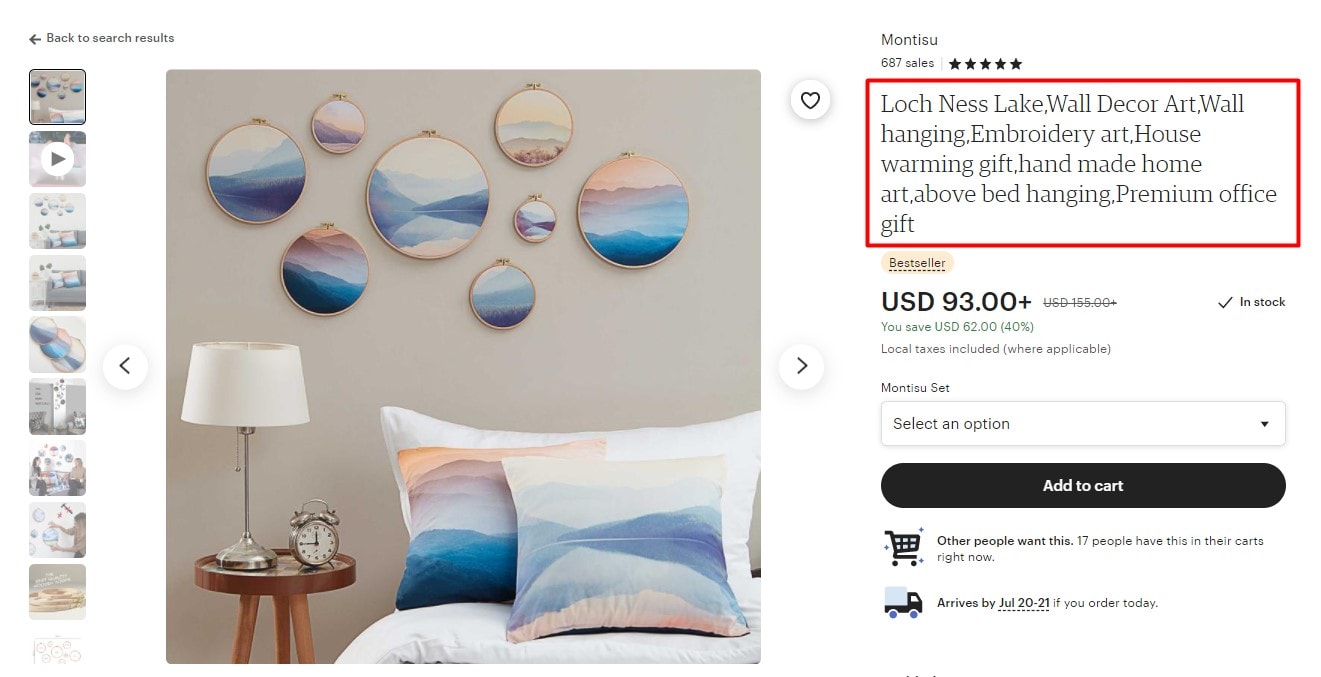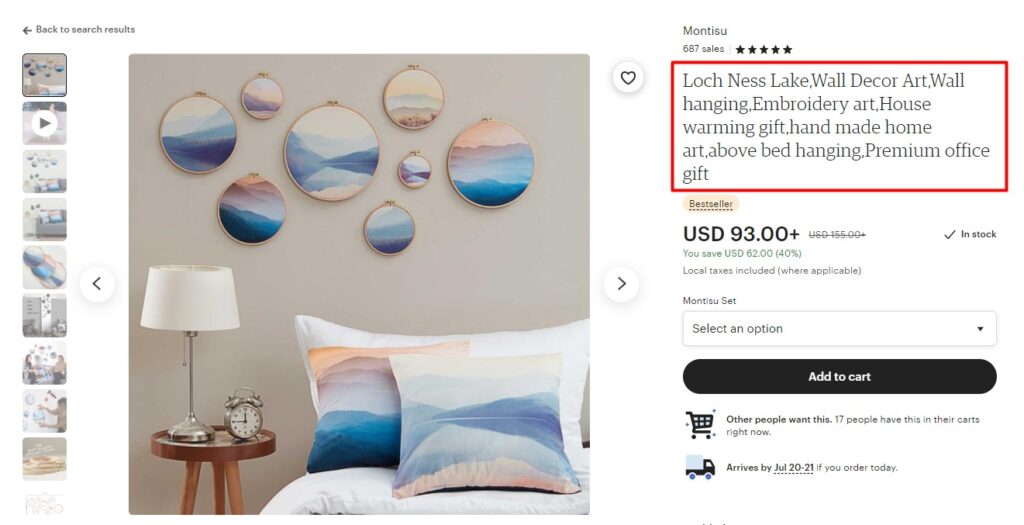 When you do your market research of competitors, you'll be able to see the tags they use at the bottom of their listing. Look at the tags of the top-ranking listings to get an idea of what keywords work best for your type of art.
There are also a few keyword tools you can use to make sure you're taking advantage of all the keyword tags:
Price your artwork
The general pricing model for anything is:
Material cost + labor x2 = wholesale price
Wholesale price x2 = retail price
This is a good place to start but there are additional fees you need to take into account to make sure you make a healthy profit:
Etsy listing fee
Etsy commission fee
Etsy tax fee
Cost of packing and freight costs
Cost of marketing
Cost of resources (printer, ink, photography, etc.)
Taxes
Make sure to make a record of all the fees and costs associated with each piece of artwork when calculating the price.
Don't be afraid to price your art at what it's worth – the right customers are willing to pay top dollar for handmade, fine art.
Packing and shipping art
When you do make a sale, getting your packing and shipping process right is crucial.
Strike the right balance between keeping the artwork safe and secure through delivery, while making the unpacking process an experience for your customer.
Customized packaging with thank you notes and other extras will encourage your customers to leave positive reviews and come back for more.
Bonus tip: Etsy prioritizes listings with free shipping. So add the cost of shipping into the listing price and include free shipping for the best chance of showing up in searches.
What Kind of Art Sells Best on Etsy?
Handmade artwork consistently sells well on Etsy, but the most popular items are watercolors of pets and animals. Custom paintings below $50 are best, with dogs being the most popular.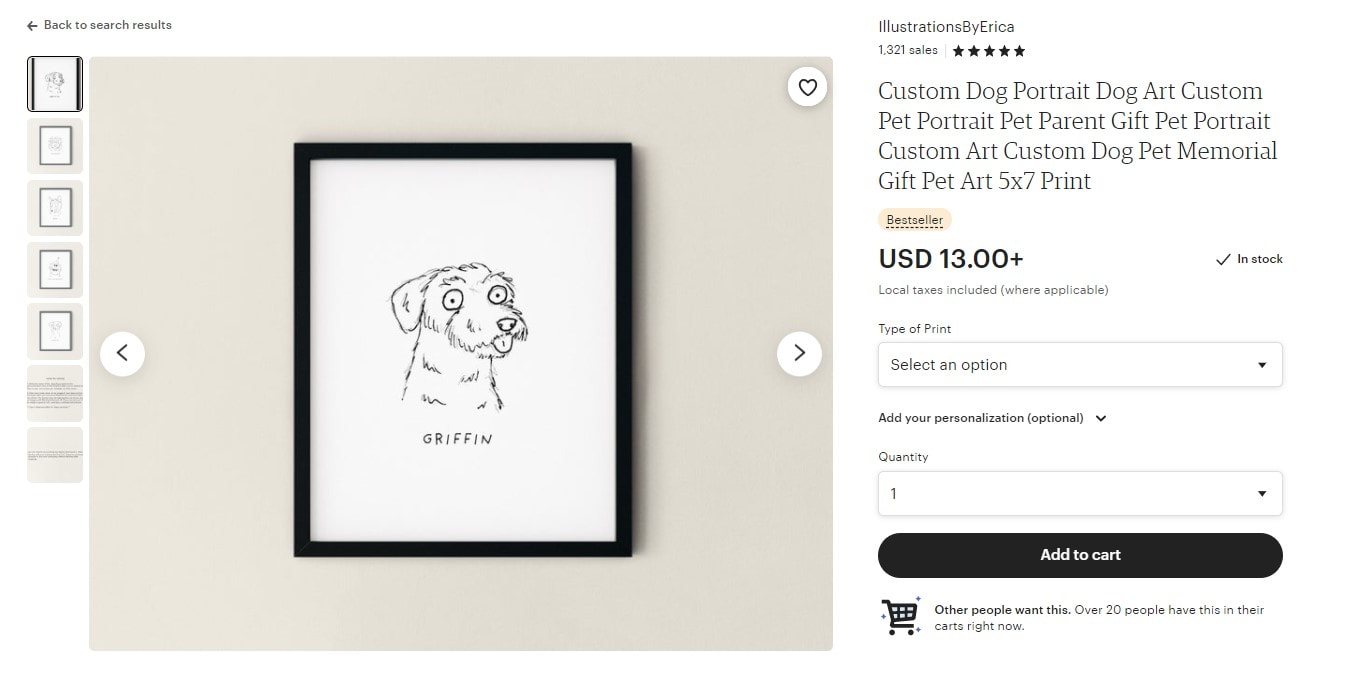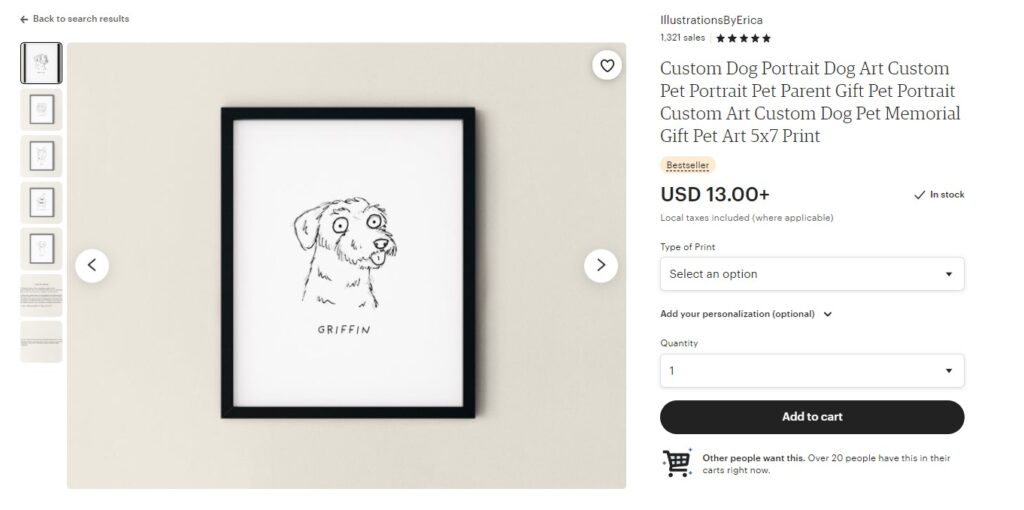 Paintings over $100 sell around 50% less than those prices between $50 and $100, but these still sell well, with many generating hundreds of reviews.
How to find top selling items on Etsy
Go to the Etsy homepage and navigate to the categories. Edit the criteria to apply to your style of artwork to narrow down your search.
You can filter by shop location, where you ship to, price, style, etc.
Etsy will auto refresh as you update criteria and narrow down the listings that match.
Ignore any listings that have the "ad" symbol on the picture as these are paid ads, not organic listings.
Many of the top-selling listings in your narrowed down categories will have the "bestseller" tag, showing you which paintings do the best in those categories.
Study the top listings to find what is selling well, the sizes, and prices to get an idea of what you should list.
Tips for Selling Fine Art on Etsy
Fine art is one of the most competitive categories on Etsy, so it's important for your store to stand out. Here are some tips to get it right from the minute you get started.
Vary Your Price Points
Having a wide range of sizes and price points in your Etsy shop will attract buyers in different sale price brackets. Although someone might love your artwork, they might not be able to afford a large, custom canvas.
Having art prints, digital downloads, and smaller pieces is a great way to get a wider audience through the door and once someone has made a lower-priced purchase, they are more likely to come back and spend more next time.
Be Descriptive
The item description in each listing is a place to give details about the artwork's style, how you made it, what materials you used, and who it's perfect for.
As well as giving all the necessary details about the art, it's also an opportunity to draw people in by telling them how the artwork will make them feel, which room in their home it's perfect for, and why they should buy it.
Don't forget to be as detailed as possible with your FAQs to help potential buyers overcome any obstacles they're facing when buying.
Focus on Customer Service
Etsy's messaging platform is like your customer service email. It's how potential buyers will reach out to you with questions or queries.
Etsy tells customers how quickly your average response time is, so reply as quickly as possible to keep this low. If someone sees you don't respond for days, they are much less likely to buy.
You can create templates to common questions to save yourself time in the customer service role, but make sure you take the time to give the best service to your customer base.
Plan Contingencies
Unfortunately, mishaps happen with delivery couriers, and it's up to you as the shop owner to handle it. Having contingencies in place before you ship your first order will help should something get lost or damaged.
Look into insurance and tracking to know what it will cost, and let your customers know what you are responsible for in your policy section. This will give you a level of protection should a customer demand a refund for something not covered in your shop policies.
Build a social media presence
Finally, don't rely on Etsy to do all the work for you. It's an incredibly saturated marketplace so building a brand and reputation outside of it will help your new business grow much faster.
Start one or two social media accounts and build up a following. Instagram and TikTok are both popular choices for artwork since they are both visible platforms.
Ready to Get Started with Etsy?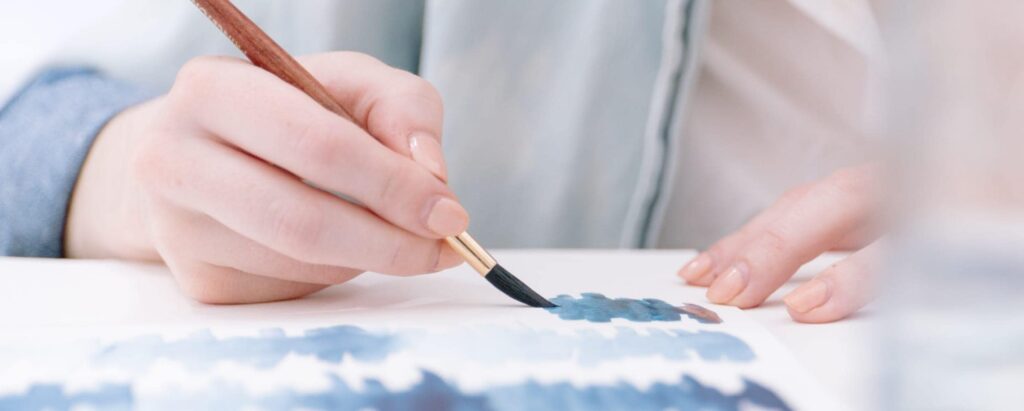 No matter how great Etsy sounds, it's not a get-rich-quick scheme. Turning an Etsy shop into a successful business requires time and dedication, and a passion for what you're selling.
If you love making artwork and you know you'll be dedicated to selling it, there's a massive market waiting to see what you create.
If you love the idea of opening an Etsy shop but don't want to sell artwork, check out our post on 14 awesome things to sell on Etsy.
Selling art on Etsy