Disclosure: This post may contain affiliate links. If you click on a link I may make a small commission at no extra cost to you. You can read the full disclosure here.
Last Updated on November 13, 2022 by Chris Panteli
RV Park Investment
In North America, there are over 13,000 privately owned RV parks and over 1,600 state parks that cater to RVs. It's an incredibly popular vacation sector with some serious money-making potential.
If you're wondering if buying an RV lot is a good investment, this post is for you.
We'll cover everything you need to know about RV park investment – from financing and costs to finding the best location.
There are so many ways to invest in the camping industry, so it's important to do your research. Don't forget to check out our guide on buying land for glamping to figure out if this is a better move for you.
Pros and Cons of Investing in an RV Park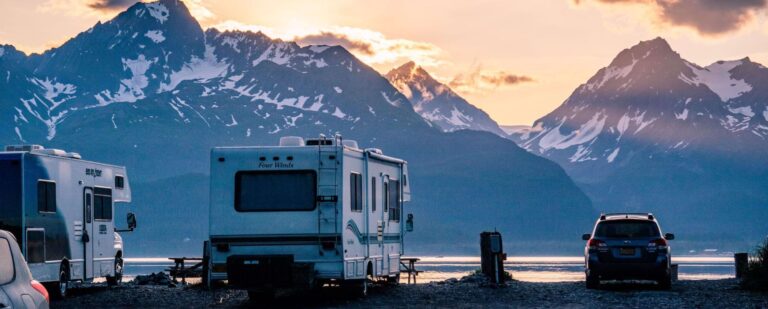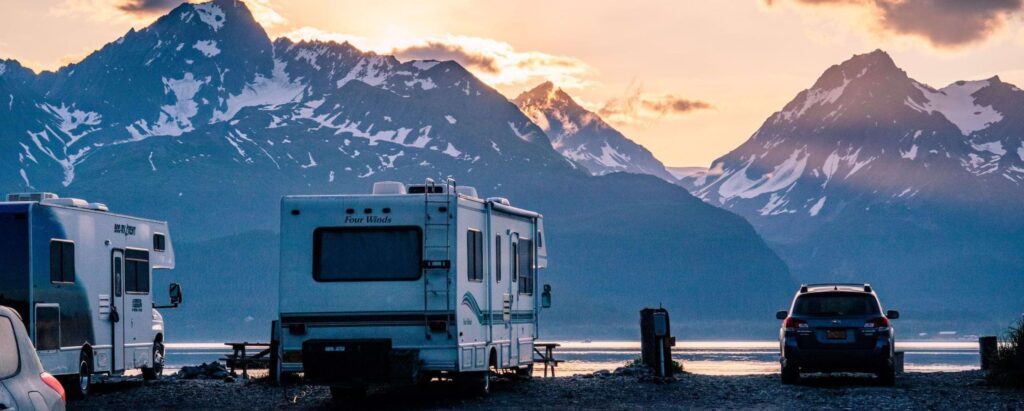 There are advantages and disadvantages of becoming an RV park owner, and it's important to weigh them up before committing to anything.
✅PRO: You call the shots
Running a campground isn't easy, but you do get to be your own boss. You have the freedom to set your schedule and rates and decide who you do and don't want in your campground.
✅PRO: Recession-proof income
Unlike your usual holiday homes and Airbnbs, RV parks are generally recession-proof. This is because they offer low-cost housing, and demand grows when unemployment rises.
✅PRO: High earning potential
It might take you some time to build a reputation with RVers, but once you have that reputation, RV parks have huge earning potential. Travelers tend to stay at the same parks they like on trips, and you'll build up a steady patronage base.
✅PRO: It's seasonal
This might seem like a disadvantage, but your busiest time of year will be through the spring and summer (as well as into the autumn). You can take time in the winter to go on holiday, spend time with your family, or just have some much-needed rest.
✅PRO: Cost-free living
Many RV park owners have a home on the premise, which means they enjoy cost-free living. You won't have to worry about paying a mortgage or the high bills that come with traditional homes.
❌CON: Stressful
Running an RV campground isn't a walk in the park. Summers will be incredibly busy, and your guests will expect a great experience. Although you'll be able to hire staff down the line, be prepared to put in the work at the beginning.
❌CON: May not break even the first year
Depending on the location, marketing, and whether or not you purchase an established RV park, you might not break even in year one. Campers have parks they are loyal to, so you'll spend your first year building up your reputation and a consistent client base.
❌CON: Need thick skin
You'll be dealing with a lot of people on a daily basis, so you'll need to develop a thick skin. Sometimes, you'll have disruptive guests you need to kick out; other times, you'll have complaints to deal with. Be prepared to make some hard decisions and deal with unhappy campers.
Recommended: Rent Your RV and Make Money: A Complete Guide
Established RV Park vs. Starting from Scratch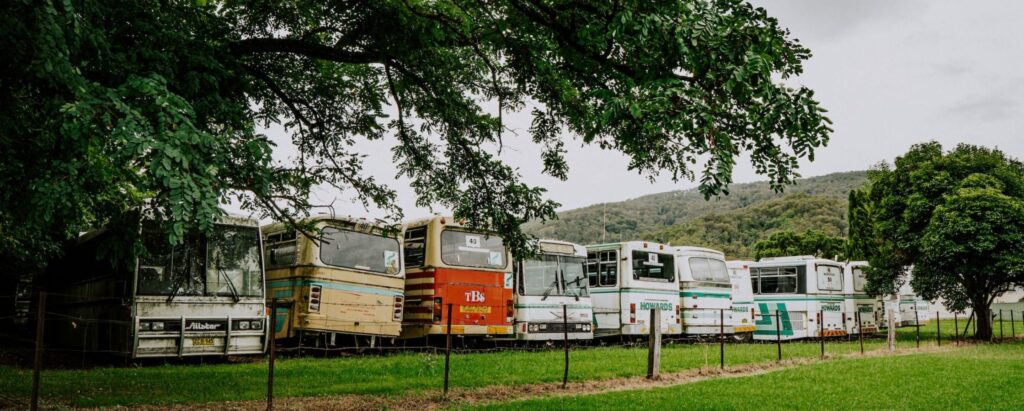 A common question from most investors is whether you should buy an established RV park or start from scratch and build your own.
If you do decide to build an RV park from scratch, there are some great benefits:
You control the design and can create the perfect layout.
You only pay for the land, so it's much cheaper than buying an established park.
You can ensure utility lines are high-quality and all materials are modern.
You'll have a warranty on most items you buy.
On the other hand, there are some serious disadvantages of building an RV park:
It's extremely hard to get loans and financing since most banks are interested in established businesses.
You might find it hard to acquire permits.
Some of the best locations don't have the best land or correct zoning.
You don't have a loyal customer base of RV campers and will be starting from scratch.
Now, let's take a look at the benefits of investing in a mobile home park:
There's a lower risk because you'll have a park with proven cash flow.
It's much easier to get loans and financing since you can prove that cash flow to lenders.
It requires less investment since you'll only need to make improvements.
You'll have a stable stream of RV owners who already use the park.
Of course, a ready-made RV park also comes with some disadvantages:
You have no idea how well the original build was, so there might be expensive hidden problems.
The park might be outdated and need some serious improvements.
You won't have warranties on anything if the park is more than a decade old.
The park might have a bad reputation you need to work on.
When you take into account all the pros and cons of buying an established park vs. building one from scratch, buying an existing park makes the most sense.
What to Consider Before an RV Park Investment
Before you start searching for RV parks in your state, there are a few things you need to keep in mind.
Initial Costs
Buying an RV park will cost anywhere from $50K to $3 million+, depending on the location, size, and amenities.
Don't forget, you're not just paying for the land; you're also paying for:
electric and water hookups
parking pad installation
licensing and permits
septic system installation
construction costs
Those costs might seem steep, but the average RV park makes a solid 10-20% ROI. We'll look at the potential earnings you can look forward to at the end of this post.
Location
The location of an RV park will make or break its success. The best parks are near popular attractions, national parks, or other areas that are popular with campers and travelers.
When it comes to the RV park itself, the land needs to be flat and spacious. Any hills or rough terrains will make it difficult for RV drivers to park safely.
If an area is prone to flooding, it's also no good for an RV park since the vehicles can easily get stuck in wet ground. An RV park sitting on a river bank might look scenic, but if that river overflows, you're in serious trouble.
Restrictions
Zoning codes are specific to each municipality, so you'll need to check restrictions with the local government in your area before making an RV park investment.
Generally, RV parks fall into commercial or recreational categories, but residential zoning can allow mobile homes and RV units as accessory dwelling units (ADUs).
In any case, don't make any investments without first consulting your local authorities to make sure your RV park will be accepted.
Electricity & Water
Don't forget to look at the type of municipal services, water, electricity, sewage, and gas available on the land. If none of these are currently installed, it's a large investment to get them run to your RV spots. You'll also need planning permission and permits.
How to Invest in RV Lots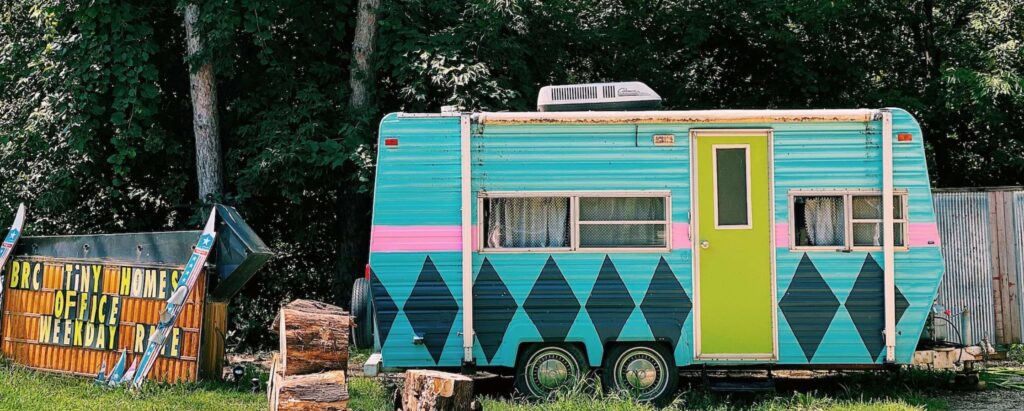 Buying an RV park is the easiest way to invest in RV lots and make money from the camping sector. However, it's not the only way.
Many developers sell individual RV lots for buyers to do as they please. Some people park up an RV and live on the spot, but you can also rent the spot out to make extra cash.
If you find an RV park in a desirable vacation spot with low site availability, you can easily make money by buying a lot and sub-letting it to RVers.
If you already own an RV, you can also make some serious cash by renting it out to holidaymakers who don't have their own van but want the RV experience. In this case, you don't even need the RV lot and can have renters come to you to pick up your van.
Marketing Your RV Park
Whether you buy an RV park or decide to build your own, marketing is key to success. Here are some quick tips for building a killer marketing strategy for your RV park.
Build a fantastic website
Even if you decide to use third-party sites to list your RV park, you still need a professional, easy-to-navigate website.
Keep it simple with easy navigation and a fast load speed.
Keep it visually appealing with photos of your RV resort.
Make sure there are plenty of spaces between text blocks.
Make it easy to reserve a spot directly on the homepage.
Start a blog to add to your website to tell guests about your site, improve SEO, and establish authority in the community.
Be active on social media
Social media pages for your RV park are a must. Facebook is the most used site, but you should be active on two-to-three sites. Here are some tips:
Run regular giveaways and competitions to keep people engaged.
Create a hashtag and encourage guests to use it when they share holiday pics of your RV park.
Post high-quality photos and videos of your park.
Share updates and tips about events and places in your local area.
Considering paid advertising on social media platforms.
Partner with local influencers & local businesses
Partnering with local influencers and small businesses will help you reach a wider audience and quickly establish authority for your RV park. Here are some ideas:
Team up with a local food truck or restaurant and give a discount to guests.
Run a promo with a local theme park or water park.
Cross-promote local sports or camping stores.
Offer a free stay to a well-known vanlife influencer in exchange for a review or video.
Prioritize online reviews
A staggering 93% of online shoppers read reviews before buying a product. If you don't have any reviews for your RV park, it's going to be tough getting people to book with you.
Encourage guests to leave reviews by asking on your social accounts and reminding guests when they check-in. The more reviews you get, the more organic searches you'll show up in, and the more bookings you'll get.
How Much Money do RV Park Owners Earn Per Year?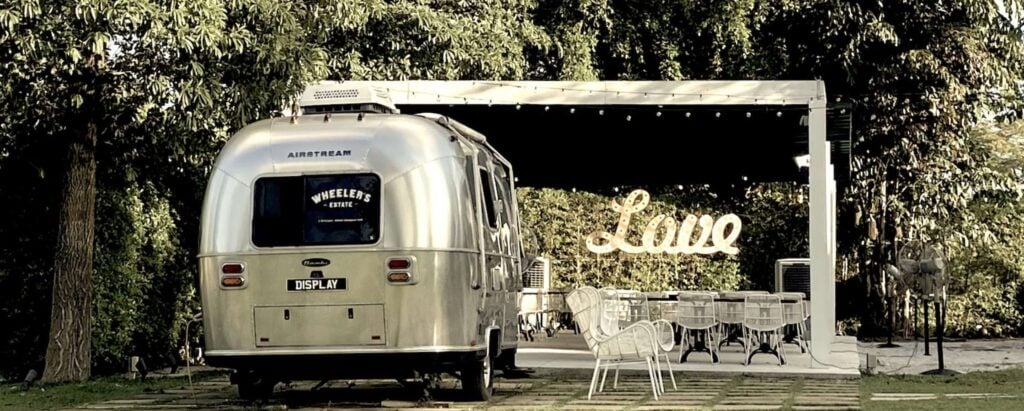 So, is an RV park a good investment? As we saw earlier in the post, the average RV park owner can expect to generate around 10-20% ROI.
On average, an RV park costs between $25 and $80 a night, depending on the size, location, and space. That means you can make anywhere from $50K-$90K a year – that's between $10K and $35K a month.
With a low-end RV park costing around $50K, it can be incredibly easy to make your money back and start turning a profit.
Is an RV Park Investment Right for You?
If you're an investor looking for a unique way to make money, investing in an RV park might be the perfect option. They are recession-proof, have a high yield, and are interesting to own.
But that doesn't mean they're for everyone. If you're interested in the camping industry but an RV park doesn't seem like the right fit, have you thought about glamping?
Head to our guide on starting a glamping business to find out how much you could be making from luxury tents.
RV Park Investment