Disclosure: This post may contain affiliate links. If you click on a link I may make a small commission at no extra cost to you. You can read the full disclosure here.
Spending lot's of time at home with the current lockdown situation? Looking for ways to improve your mental health? Well, why not try these amazing 7 Nutritional Recipes to Improve Mental Health.
Are you looking for ways to simplify your meal planning? Well, I recommend trying the $5 Meal Plan. It's an incredible service that for just $5/month sends you meal plans where every meal will cost about $2 per person and in most cases less. It will save you time and money, how cool is that, right?
Why is it Important to Improve Mental Health?
Mental health is the level of psychological well-being or an absence of mental illness. Experts say we all have the potential to develop mental health problems. Approximately 1 in 4 people in the UK will experience a mental health problem each year.
It can impact on daily life, physical health and relationships. It helps determine how we handle stress, relate to others and make choices. The state of your mental health affects your ability to enjoy life. It is important at every stage of life, from childhood and adolescence through adulthood.
How people cope with mental health problems seems to be getting worse due to the worries around jobs, money, relationships, social media and health.
Contributing Factors to Poor Mental Health
Biological factors, such as genes or brain chemistry
Family history
Life experiences
There are ways of trying to maintain positive mental health so as to allow you to cope with the stresses of everyday life, make meaningful contributions and realize your full potential
Get help if you feel you need it
Try to get enough sleep
Connect with others
Improve your diet
How Improving your Diet can Improve Mental Health
There is a well-established link between diet and physical health and a strong relationship between physical health and mental wellbeing. Evidence is now building regarding the direct association between what people eat and how they feel.
It has been found that by providing children with breakfast it improves academic performance. Also evidenced in research is the protective effect diet has on brain function in the ageing process. For peak mental function the brain needs complex carbohydrates, essential fatty acids, amino acids, vitamins, minerals and water.
A Balanced Diet Can Help Promote a Balanced Mood.
It is well known that unhealthy eating patterns can cause mood swings. It is thought that unhealthy eating habits can alter your mood and emotional wellbeing. Research linking the role of diet and nutrition on mental health is growing.
It is showing that food can contribute to the development, prevention and management of mental health conditions such as depression and anxiety disorders.
Some Healthy Tips
Eat regular meals – Skipping meals can lead to low blood sugar. When your blood sugar drops you can quickly start to feel irritable, tired and depressed. So the aim is to maintain a stable blood sugar level through the day.
Staying hydrated – Helps with concentration and digestion.
5 a day – at least! – Eating a good range of coloured fruits and veg will give you the best variety of vitamins and minerals to keep you physically and mentally well.
Digestive issues – Ensure adequate fluid intake fibre and regular exercise because this will all help to keep your gut happy.
The Protein effect – Amino acids found in protein are the chemicals needed by the brain to help regulate thought and feelings
The Right Fats – It is important to eat the right fats. Your brain needs fatty acids such as omega – 3 and 6 to keep it working well. E.g. oily fish nuts, olive oil, seeds, eggs, milk.
Vitamin D – The sunshine vitamin made in the body when the skin is exposed to the sun. Research has suggested that Vitamin D may increase the levels of serotonin – one of the key neurotransmitters influencing our mood. Deficiency can be linked to mood disorders. Foods to eat include – cheese, egg yolks, canned salmon. Some foods are fortified with Vitamin D
Finally, the Recipes…
Here are 7 amazing recipes that can contribute to the improvement of your mental health. Enjoy.
Spanish Meatball & Butter Bean Stew
Spicy Roast Veg & Lentils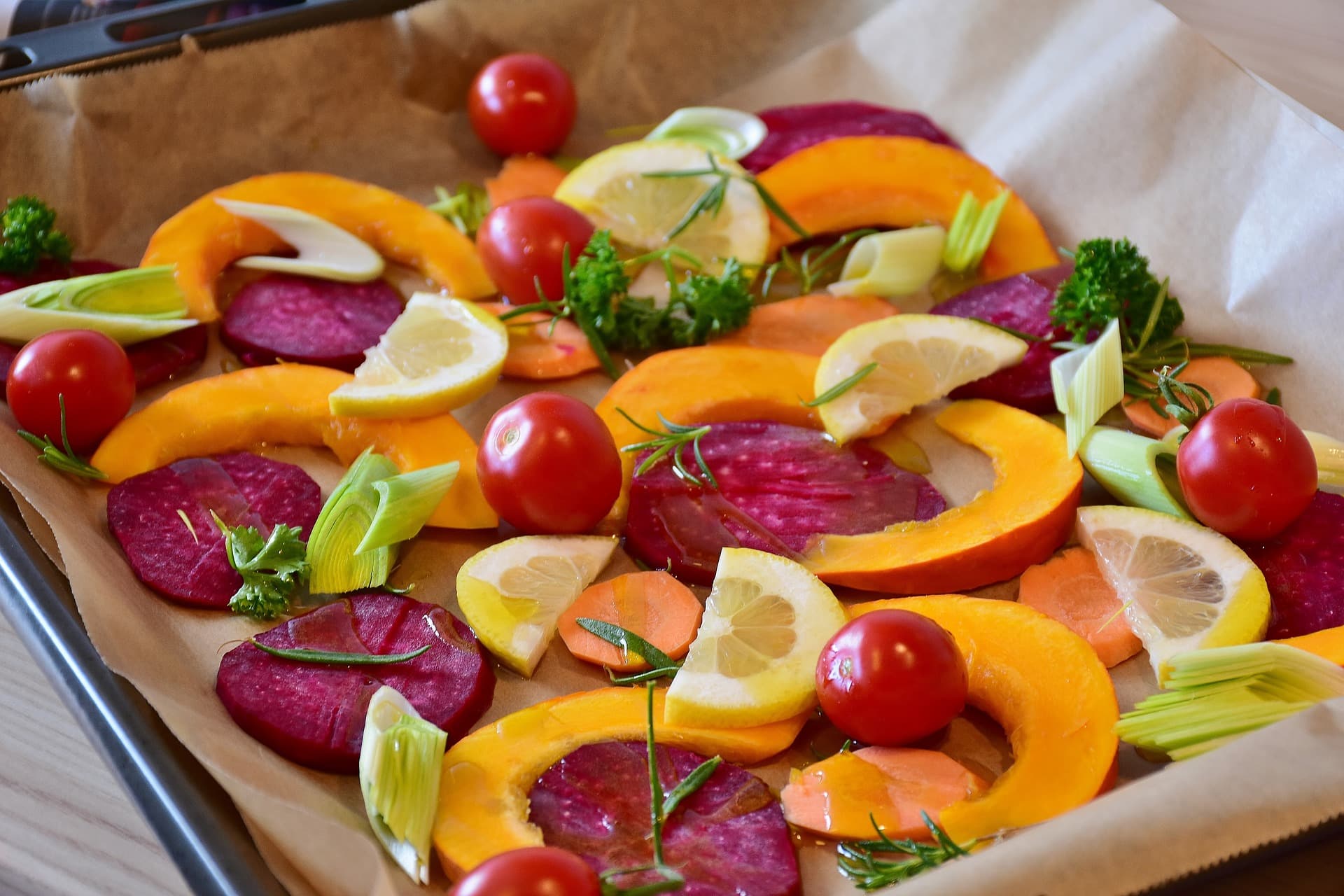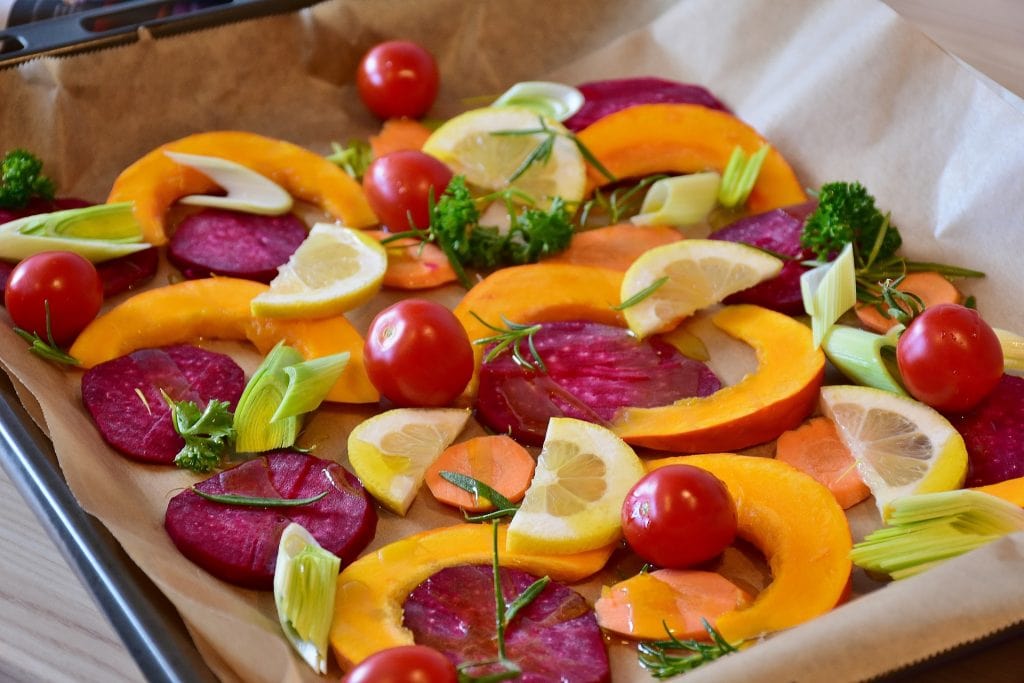 Chicken Salad With Lemon And Dill
Classic Egg Salad
Herb Rub For Strip Steak
Superfood Chopped Salad with Salmon & Creamy Garlic Dressing
Sweet Beet-Raspberry Yogurt
Have these amazing recipes helped improve your mental health?