Disclosure: This post may contain affiliate links. If you click on a link I may make a small commission at no extra cost to you. You can read the full disclosure here.
Last Updated on April 9, 2023 by Chris Panteli
Football isn't a long career for most players, and although many of the top athletes have lucrative contracts, most need to fall back on different money-making ventures after they retire from the sport.
The NFL is all too aware that the average career span in the sport is three and a half years, which is why it has a Business Management and Entrepreneurial Program to help athletes figure out what to do with their money after they retire.
In this post, we'll take a look at some of the success stories of pro football players and what they've achieved after their NFL careers ended.
Roger Staubach
Net Worth: $600 million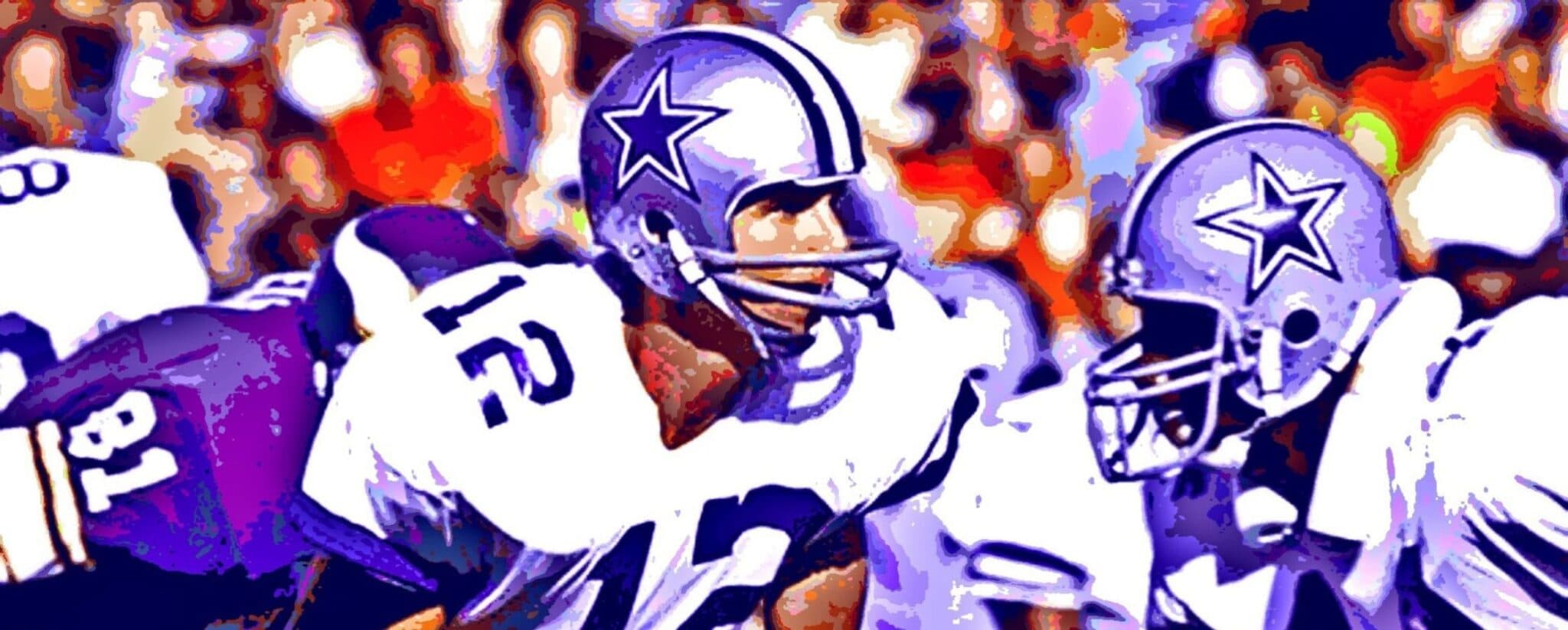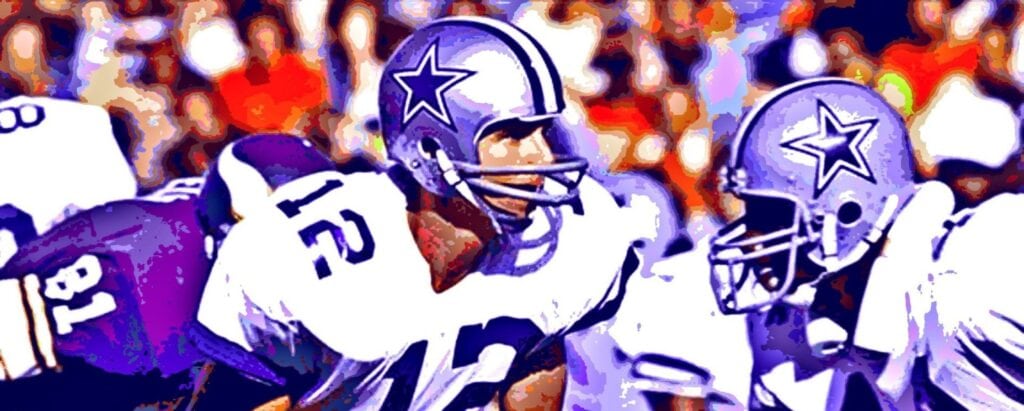 By 1979, Staubach had played ten seasons with the Cowboys, earning two Superbowl Wins and an NFL MVP title. He was making around $160,000 a year, which paled in comparison to the $806,000 that O.J. Simpson was making at the time.
Even so, Staubach is now one of the wealthiest NFL players in history. At 81 years of age, he's worth $600 million, and it's all thanks to a side hustle he began during his off-seasons.
Back in 1970, after his rookie season, Staubach worked for Henry S. Miller Co. as a real estate broker. He was 27 with three kids and understood that he needed a fallback if he got injured playing football.
Fast forward to 1977, Staubach launched his own commercial real estate business, The Staubach Company. Over the following three decades, he built a huge client base, and by 2018, he had 70 offices and 1,600 employees.
In the same year, Staubach sold his company for $613 million and is enjoying a very comfortable retirement.
Joe Montana
Net Worth: $150 million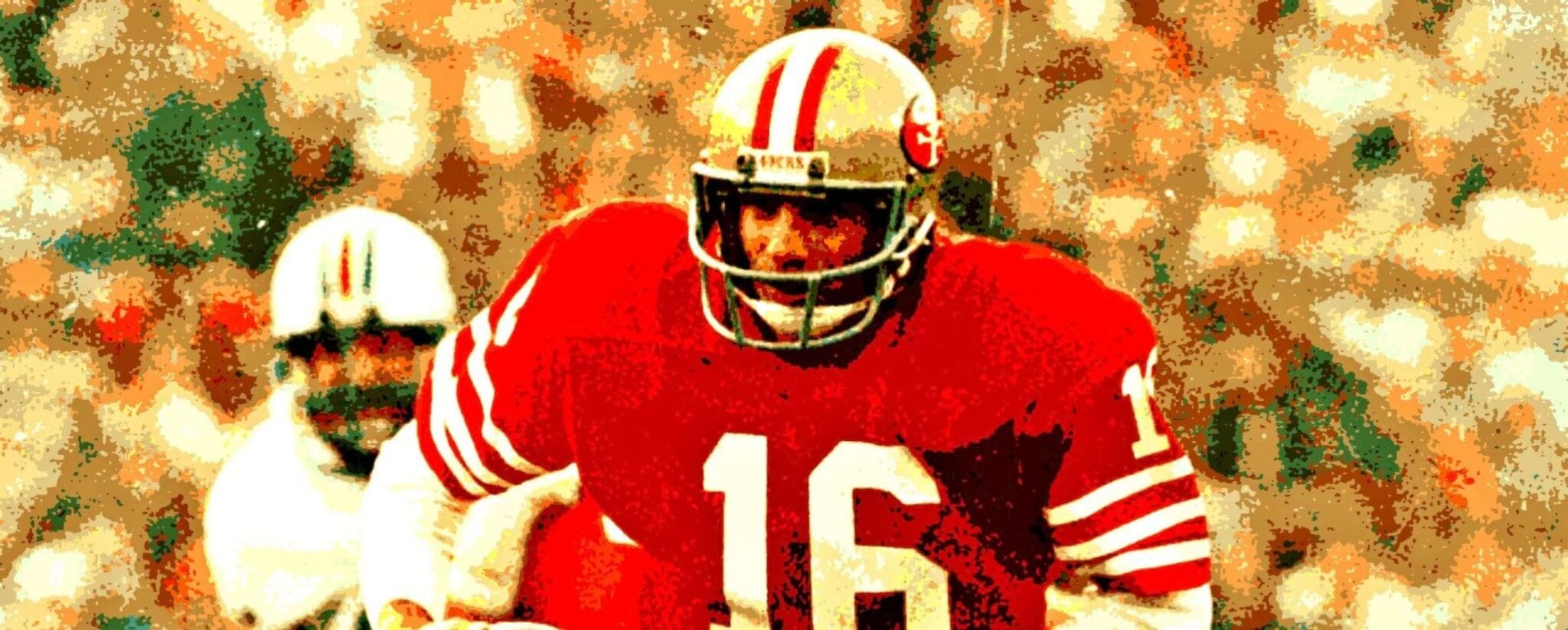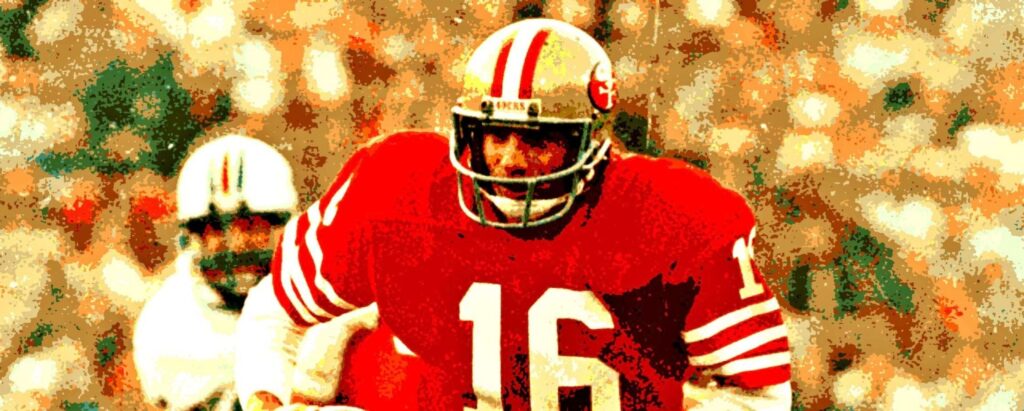 Over his fifteen-year NFL career, Montana won four Super Bowls, was an eight-time Pro Bowler, three-time All-Pro, and two-time NFL MVP. His time with the San Francisco 49ers landed him a spot in the Hall of Fame, and his success didn't stop after he retired from football.
Montana founded Liquid 2 Ventures LLC along with Mike Miller and Michael Ma. The investment firm backs companies such as Gitlab, a software development company with an evaluation of around $10 billion.
In 2021, the company went public and raised about $800 million, helping Montana's net worth skyrocket.
Peyton Manning
Net Worth: $250 million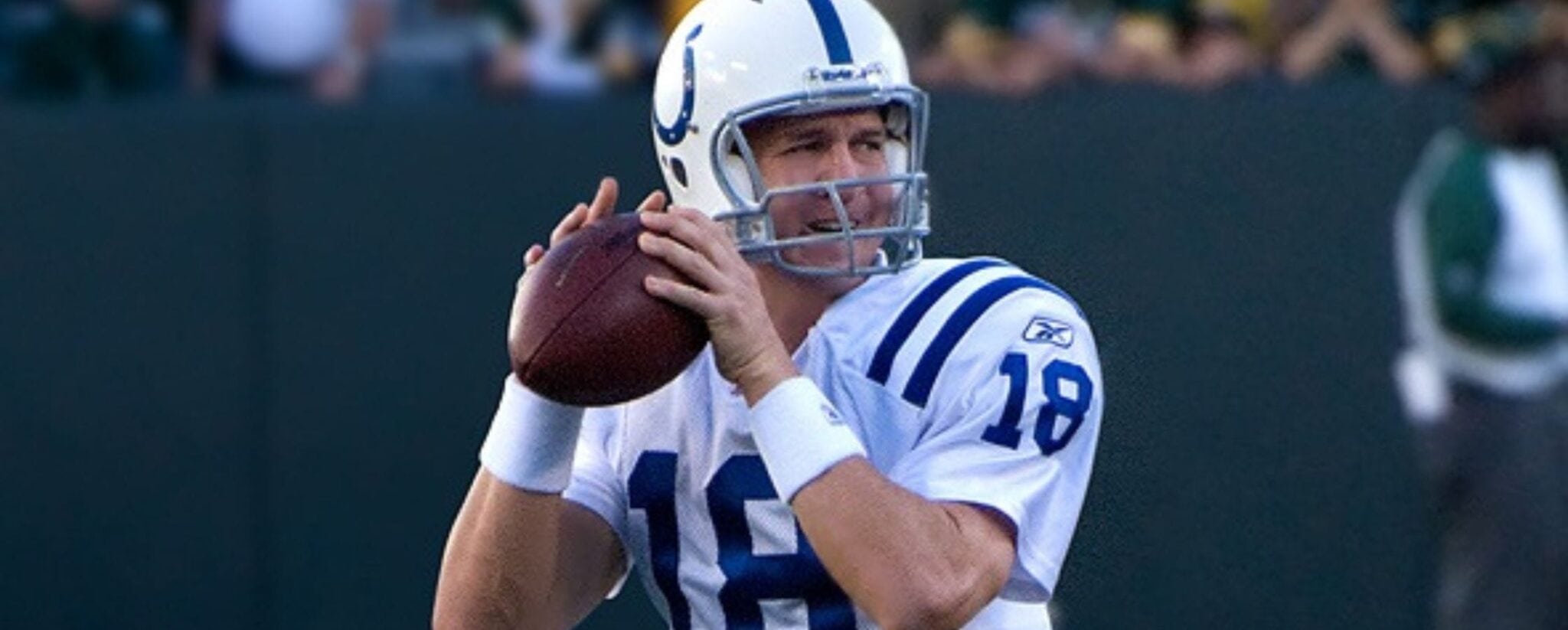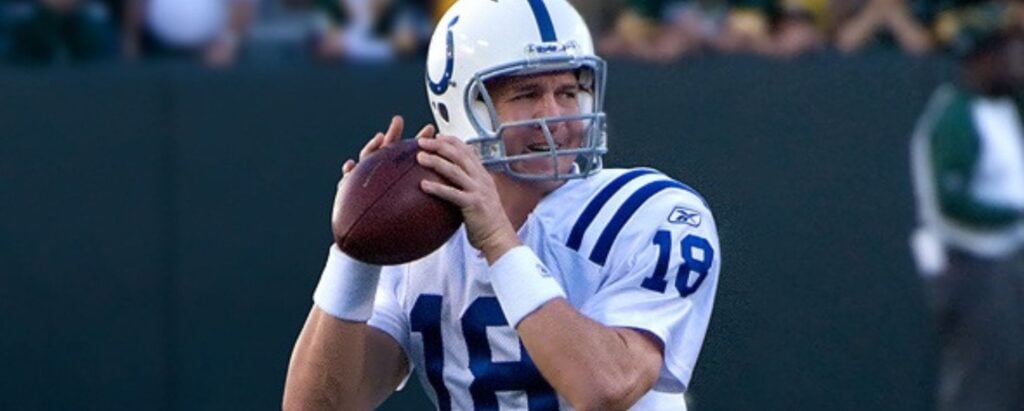 Better known as The Sherriff, Manning played in the NFL for 18 seasons for the Indianapolis Colts and the Denver Broncos. He's largely considered to be one of the greatest quarterbacks of all time and holds many NFL records, including five NFL MVP awards.
But his interest in business started before he retired from football. Alongside the NFL, Peyton owned a string of 31 Papa John's Pizza stores throughout Denver.
After selling them, Manning moved onto the beverage industry, teaming up with Jim Nantz and his brother, Eli, to release a premium bourbon called Sweetens Cove.
The award-winning quarterback also invested in an NFT company that's now worth almost $1 billion.
As well as his investment successes, Manning also has a media company called Omaha Productions, in which he is a broadcaster.
Drew Brees
Net Worth: $160 million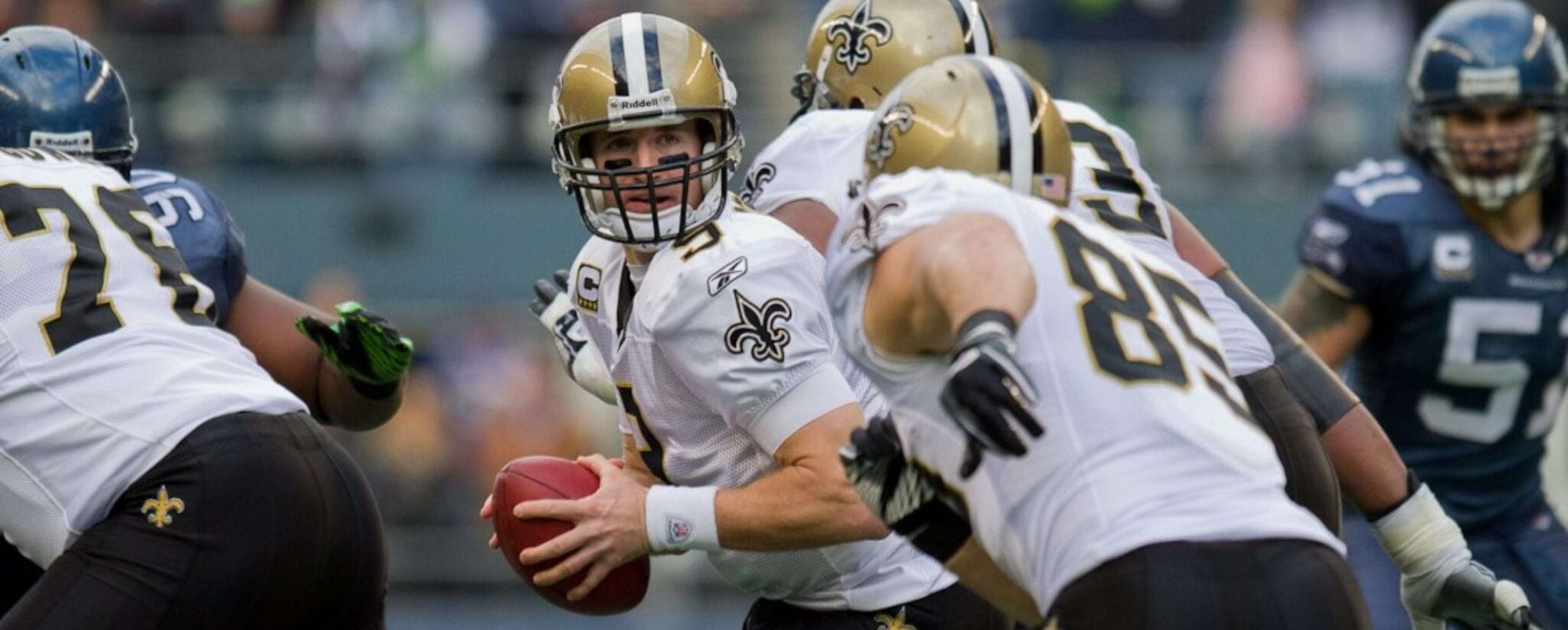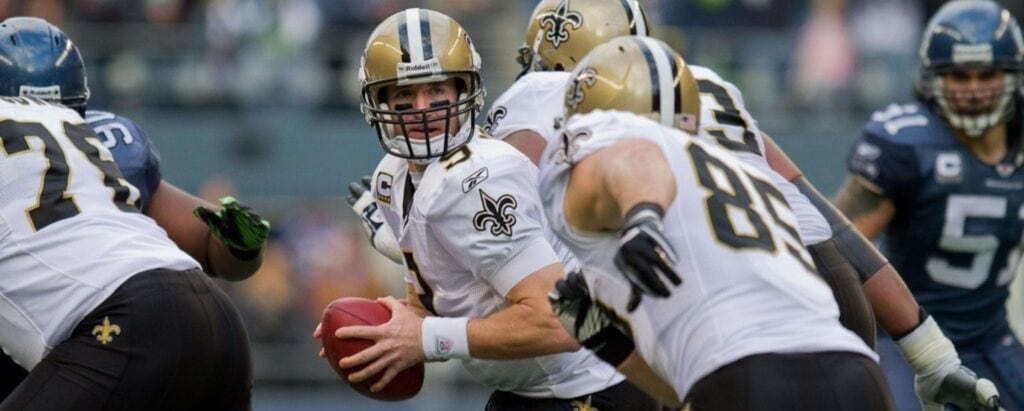 Another all-star quarterback, Breez played 20 seasons in the NFL, holding the record for consecutive games with a touchdown pass. As a member of the New Orleans Saints for most of his career, he stacked up a long list of awards and records.
Brees' record-breaking $10 million contract with his team meant he had a lot of capital to invest. So, alongside his wife, Brittany, he started a clothing company called Nine Brands, based on the New Orleans Saints team.
It's a niche clothing business, but the company grew quickly and has an estimated annual revenue of $5 million.
Alex Smith
Net Worth: $85 million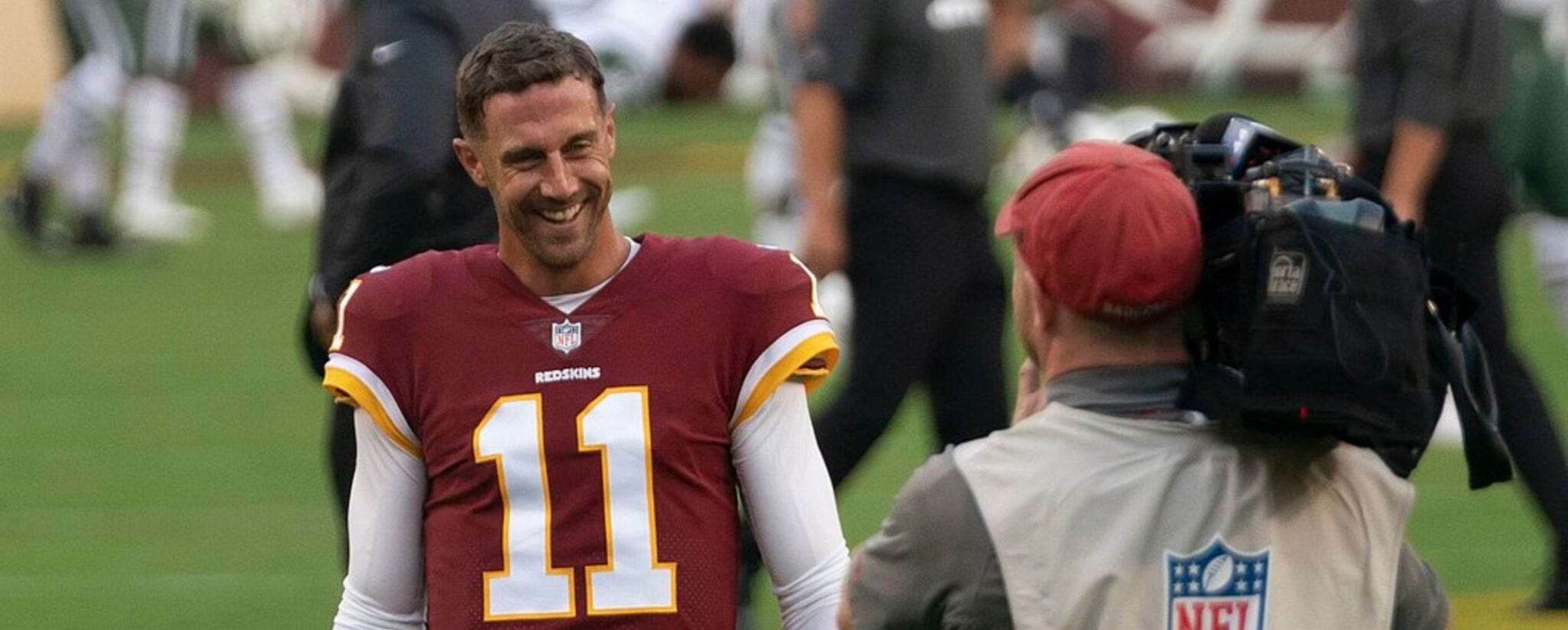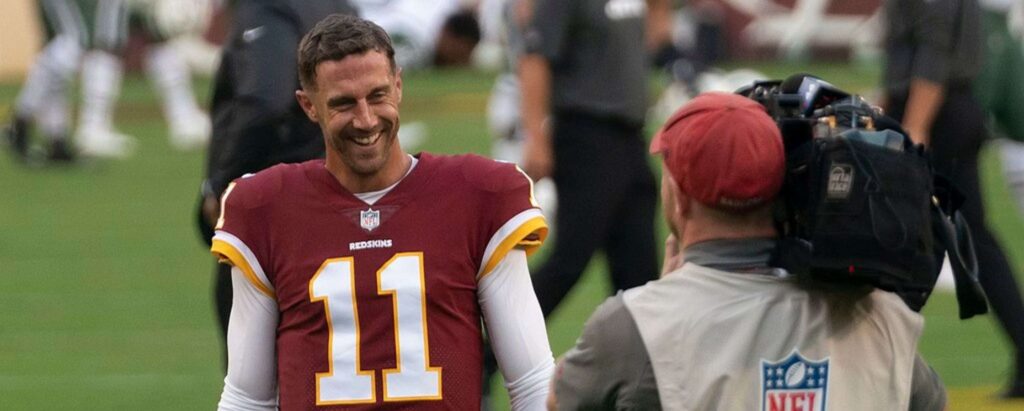 This former quarterback played in the NFL for sixteen seasons and was a three-time Pro Bowl selection. He's probably best remembered for winning the NFL Comeback Player of the Year Award in 2020.
Unfortunately, Smith suffered a compound fracture in his right leg in 2018 while playing for Washington. He developed life-threatening complications following surgery that resulted in many more hospital stays and surgeries to recover.
Smith became a true inspiration to fans all over the world, and his comeback from surgery was documented in the film Project 11.
Smith is now a spokesperson for Gatorade and its Gx Sweat Patch, which is a wearable that measures an athlete's sweat profile and determines a personalized hydration strategy.
Although the technology was once only available to professional athletes, Smith is helping make it more widely available to help more sportspeople succeed.
Troy Aikman
Net Worth: $65 million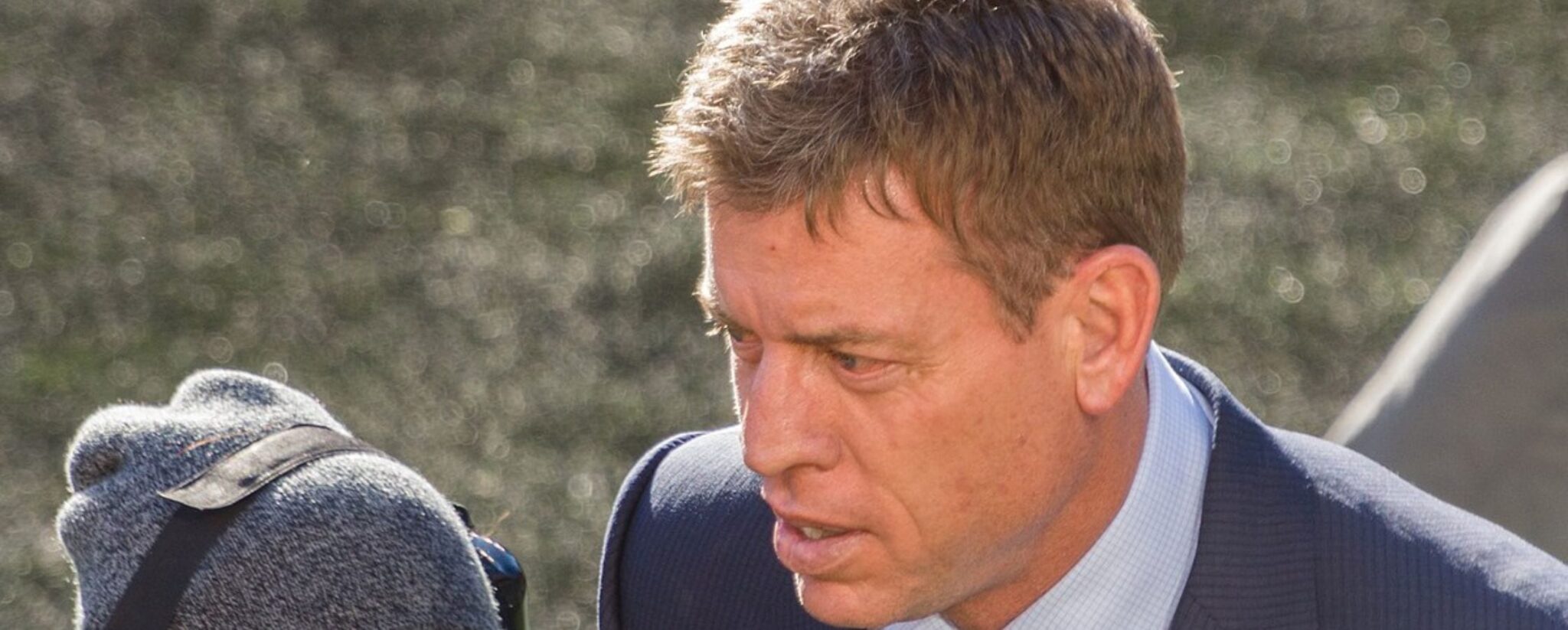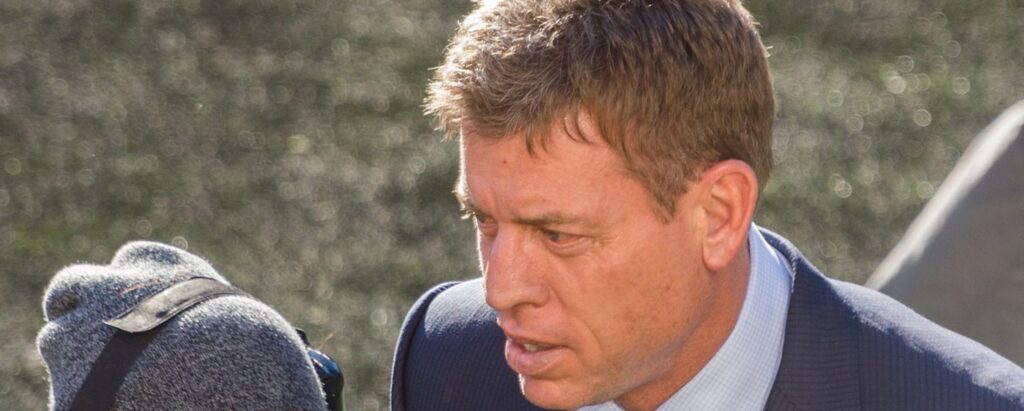 Playing as a quarterback for the Dallas Cowboys, Aikman had twelve incredibly successful seasons in the NFL. He received six Pro Bowl selections and won three Super Bowl titles, not to mention he was named MVP of Super Bowl XXVII, the franchise's first title in over a decade.
After retiring in 2000, Aikman became the color commentator for NFL on Fox for a decade, and since 2022, he's been the commentator for Monday Night Football.
Before leaving football for good, Aikman founded Troy Aikman Enterprises to help give himself a smooth transition into business. Through his business, he has worked with Cowboys owner Jerry Jones to invest in real estate, restaurants, and a car dealership.
One of his favorite projects was helping start EIGHT Brewing Co., a new beer company he invested in alongside beverage industry mogul Doug Campbell.
With a particular focus on Texas businesses, the former quarterback has made far more money from his investments and TV spot than he ever did playing football.
John Elway
Net Worth: $145 million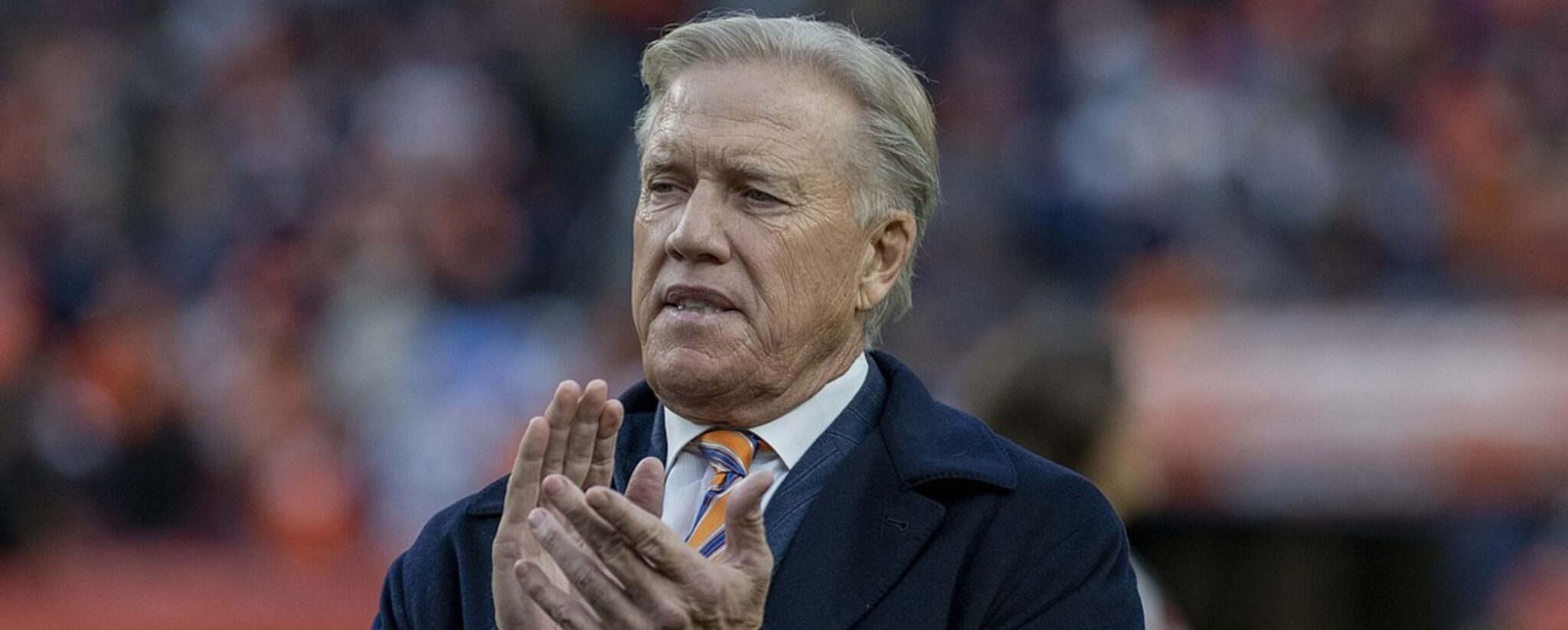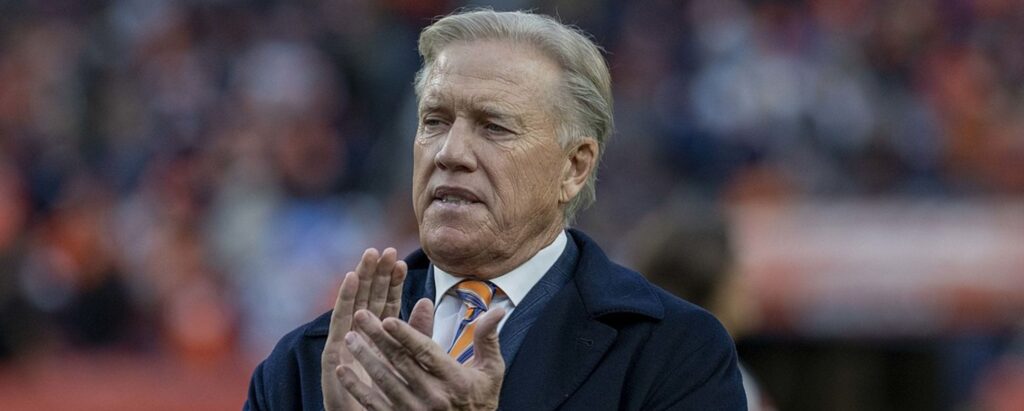 Hall of Fame legend John Elway had a successful career with the Denver Broncos, winning two Super Bowl Championships during his career.
After retiring, his passion for the game kept him firmly within the industry, and he became the executive vice president of football operations for the Broncos. But he also owns several businesses of his own.
After retiring, he purchased the Manhattan Beach Toyota car dealership in California and is the co-owner of Crown Toyota in Ontario. But this wasn't quite enough for the second-most prolific passer in NFL history. He also owns a restaurant called Elway's Downtown, one of the best restaurants in Denver.
Emmitt Smith
Net Worth: $25 million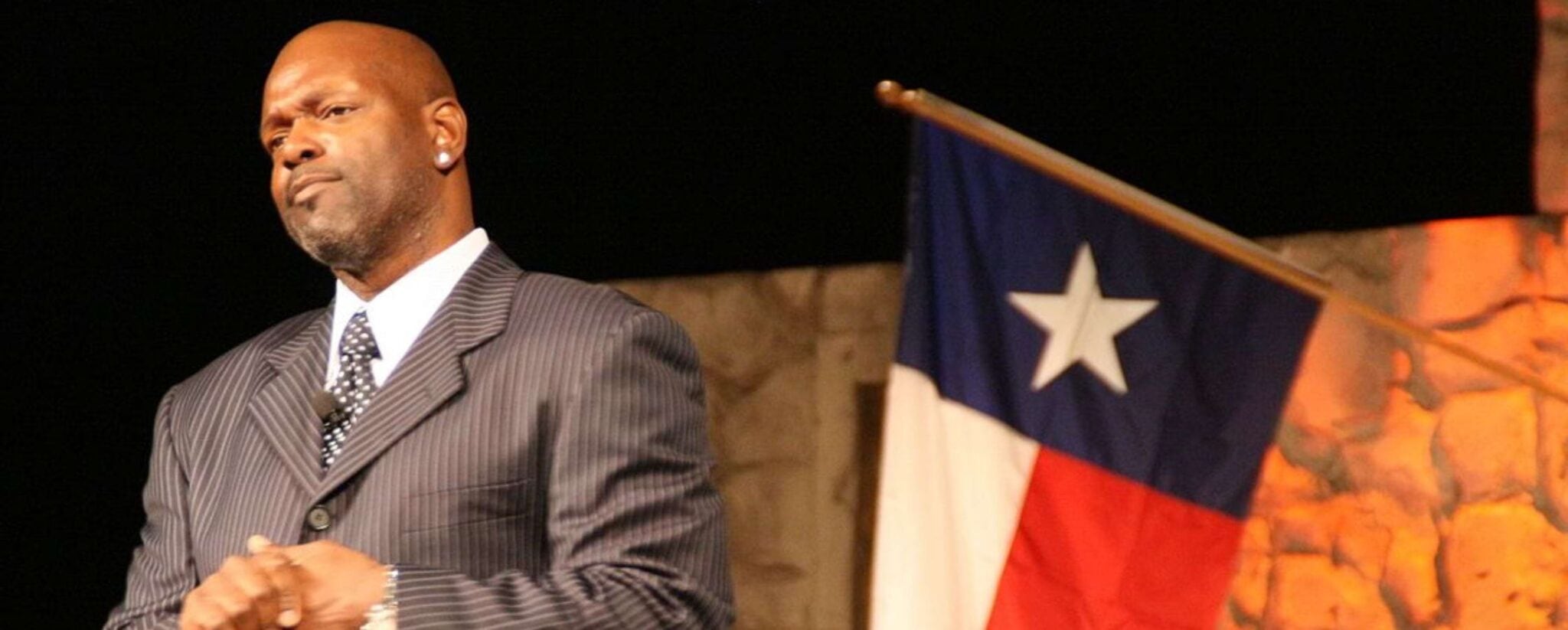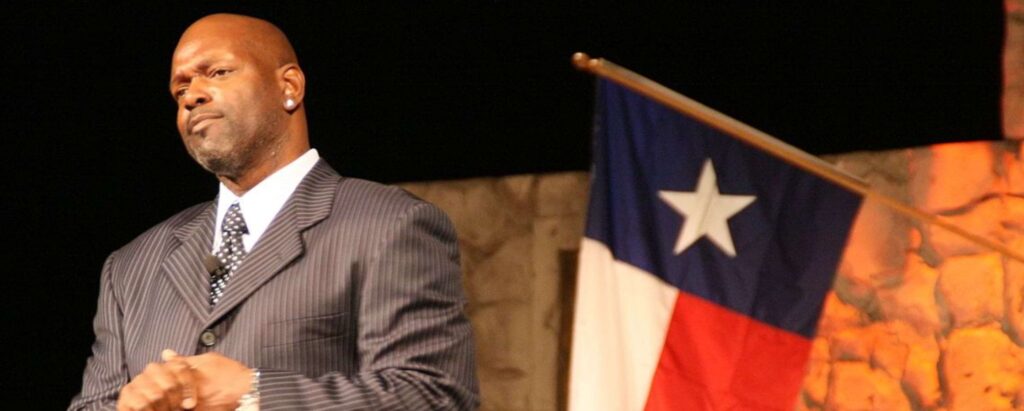 It's safe to say that Smith was a record-making machine during his NFL career. He helped lead the Cowboys to three Super Bowl wins in four seasons and was the league MVP in 1993. When he retired, he had a career total of 18,355 rushing yards and 164 rushing touchdowns – both NFL records.
In 2013, Smith started Emmitt Smith Enterprises, an umbrella company that includes his real estate firm and a commercial construction company. He's also Chairman of E Smith Advisors, a global real estate solutions company, and the co-founder of E Smith Legacy, a commercial real estate development and investment firm.
If that wasn't enough, Smith also teamed up with his wide to launch their own reality show on the Oprah Winfrey Network – Mrs. & Mr. Smith. Hi wife, Pat Smith, is also the founder and spokesperson for Treasure You, a non-profit that supports the financial, emotional, and spiritual needs of women.
Michael Strahan
Net Worth: $65 million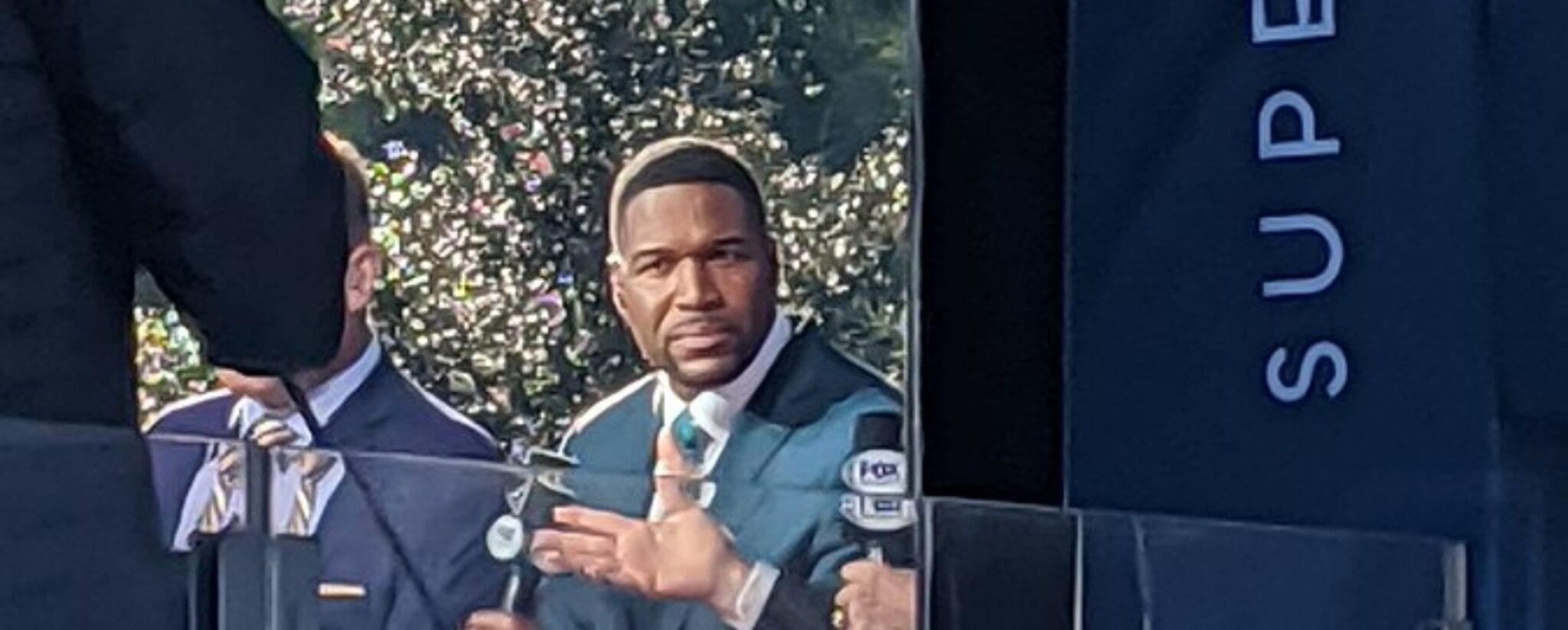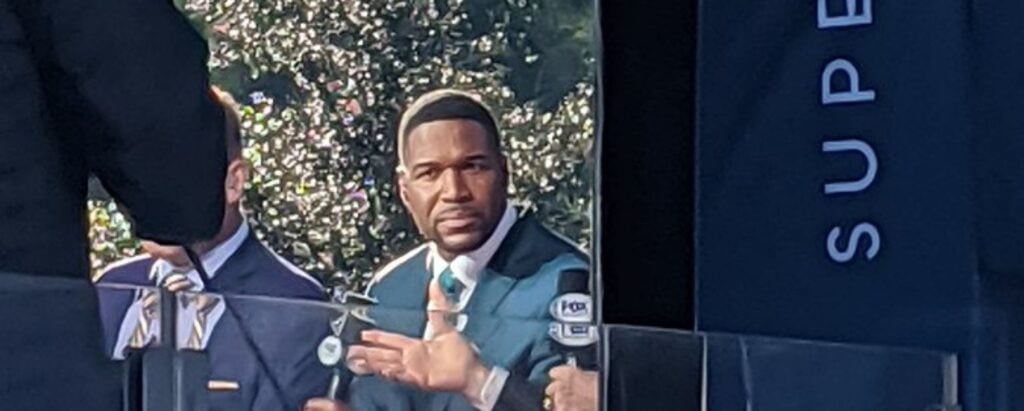 This Pro Football Hall of Fame Enshrinee was a Super Bowl champion with a spectacular NFL career. In his final season, he helped lead the Giants to a Super Bowl victory and is currently tied with T. J. Watt for the most NFL single-season quarterback sacks.
Now retired, Straham is a New York Times bestselling author, a two-time Emmy winner, and a Peabody award-winning journalist. His talents span far further than the football field, and he has much to show for his time away from the NFL.
His ever-expanding portfolio includes a co-host spot on ABC's Good Morning America, an analyst spot on FOX NFL Sunday, a bestselling book (Wake Up Happy: The Dream Big, Win Big Guide to Transforming Your Life), and a co-founder position of SMAC Entertainment.
Strahan also has his own self-named brand that encapsulates clothing, skincare, and an NFL-licensed apparel line.
As well as his business endeavors, Strahan is a committed philanthropist who donates to numerous charities, including St. Jude Children's Research Hospital.
Russell Wilson
Net worth: $165 million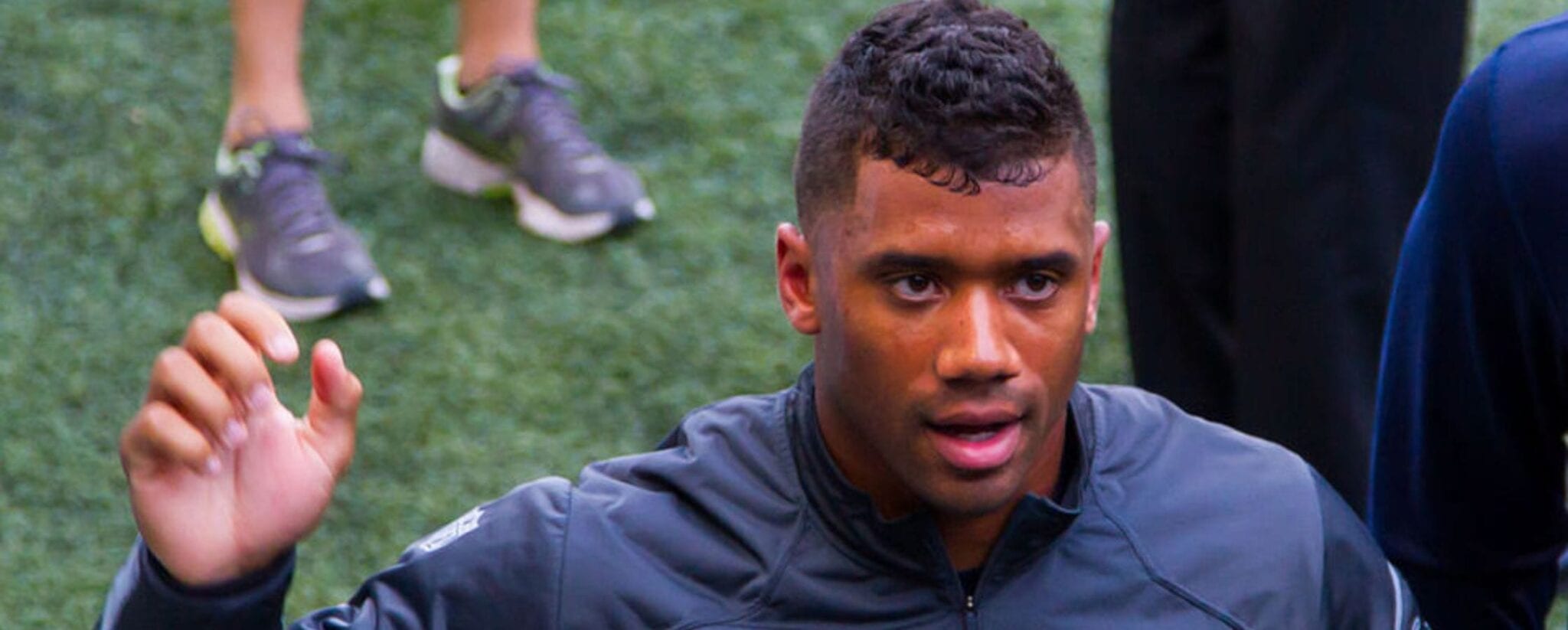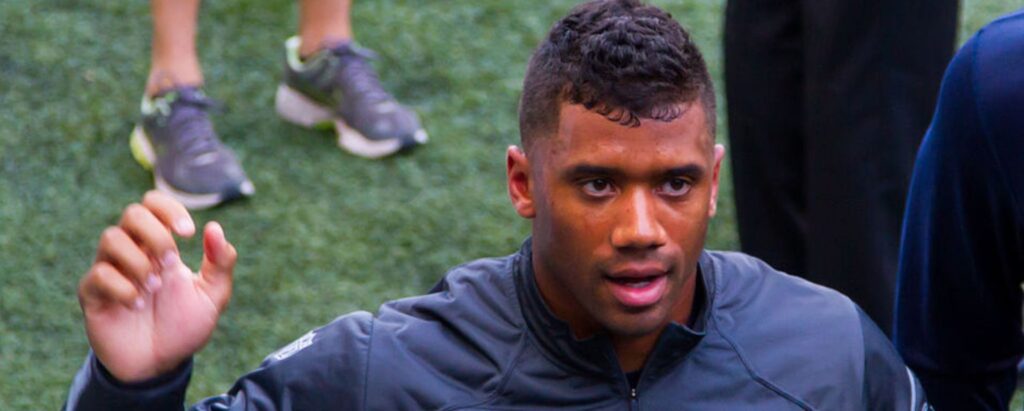 Wilson is a true underdog story. He wasn't a first-round draft pick and wasn't thought of as someone with star potential in his draft. When NFL scouts were asked to comment on his future career, most said Wilson would be a serviceable backup quarterback.
But when he won a starting job in 2012, he proved his worth. Over his career, he has become one of the best quarterbacks in the league and a key player for the Seattle Seahawks, who he helped lead to a Super Bowl championship in 2013.
Although he still plays for the Denver Broncos, he has already turned his attention to the world of business.
Alongside his wife Ciara, Wilson launched a fashion company called The House of LR&C in 2020. The company houses all of their fashion brands, including LIGA, Good Man Brand, and Human Nation.
Back in 2020, the company's revenue jumped more than 70%, and it continues to grow. Today, it's worth eight figures, and they made a close on a $7 million convertible note offer.
Tom Brady
Net Worth: $270 million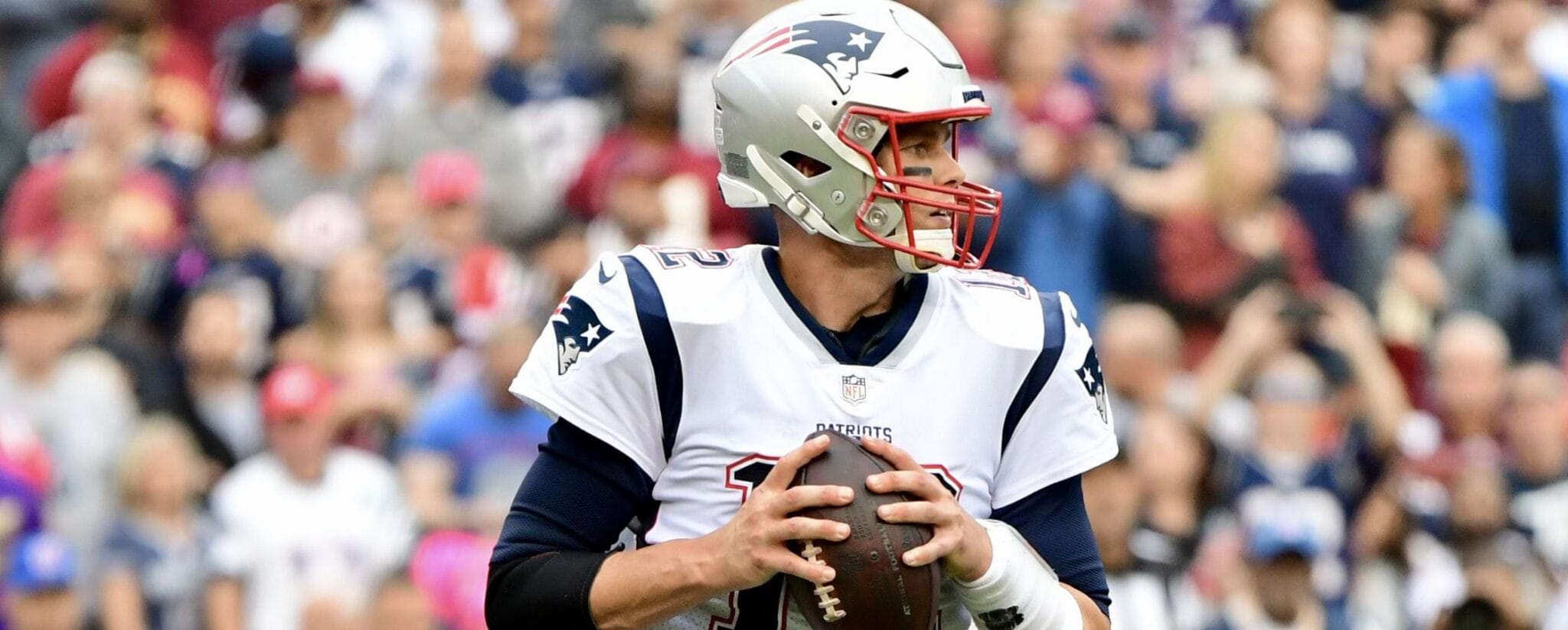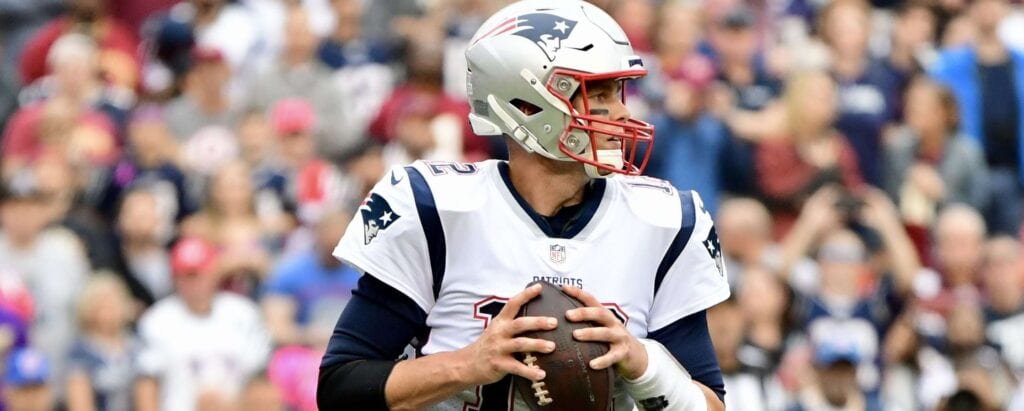 Brady is a household name, famed for his exploits as the quarterback for the New England Patriots and the Tampa Bay Buccaneers. As the Patriot's starter for eighteen seasons, Brady helped secure 17 division titles, six Super Bowl titles, and nine Super Bowl appearances, all records for a player and franchise.
Brady easily became a millionaire thanks to his on-field success and significant endorsement deals. But he could now become a billionaire because of his business investments.
The future Hall of Fame quarterback owns a fitness and nutrition brand called TB12. Launched in 2016 with his fitness trainer Alex Guerrero, the company started as a health snack and merchandise business. Over the years, it's grown into a national fitness movement encompassing dietary supplements, equipment, and coaching facilities.
Brady has a huge ambition to grow his empire and has filed for at least 26 trademarks to use his name on products ranging from deodorants to furniture.
On top of his national fitness empire, Brady also launched the TB12 Foundation, which runs clinics for at-risk athletes who otherwise wouldn't have access to rehabilitation and performance-enhancing training.
In 2020, Brady also launched a production company called 199 Productions. The name pays homage to his draft position in the 2000 NFL draft.
The first project was Unseen Football, a sports documentary created by Joe and Anthony Russo (the directors of Avengers).
And, of course, Brady has an activewear brand called Brady Brand. Founded in 2022 with designer Dao-Yi Chow, it produces activewear embellished with Brady's name.
Ndamukong Suh
Net Worth: $80 million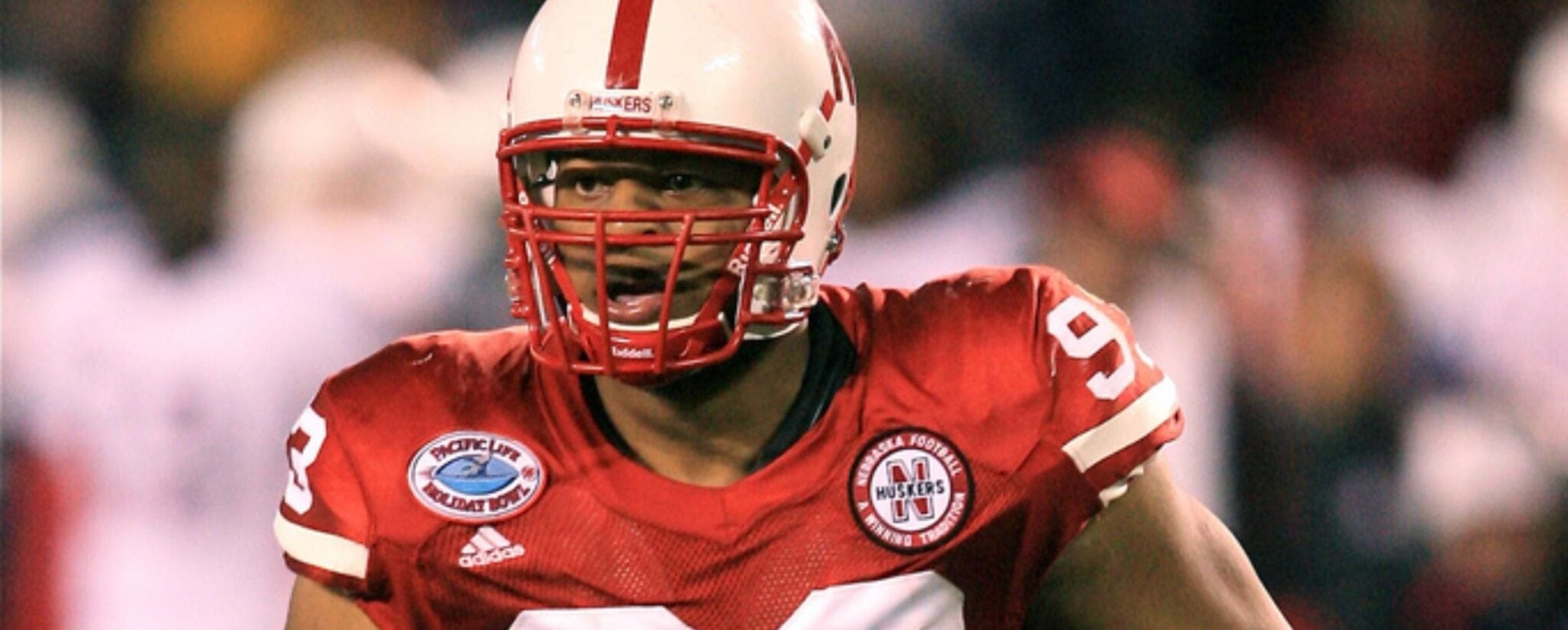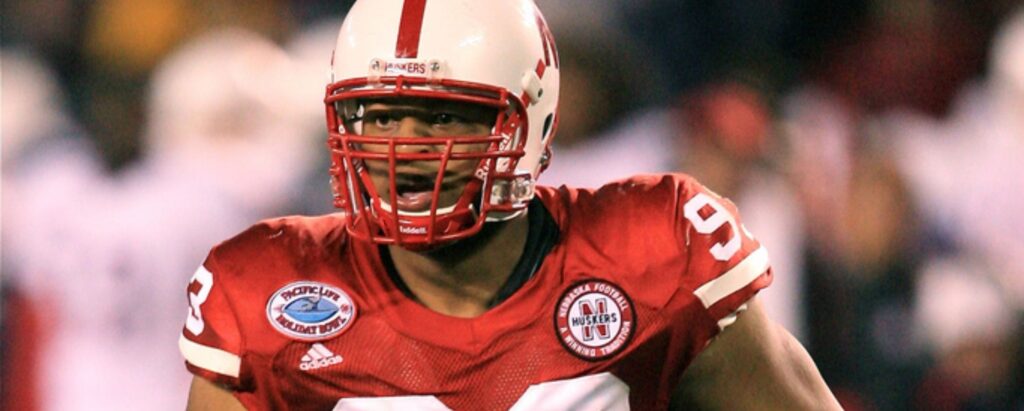 Growing up in Portland, Oregon, Suh's parents were firm believers in investment real estate and had a small portfolio of residential properties. In the 90s, Suh spent much of his time mowing lawns for the tenants.
Suh was drafted into the Detroit Lions in 2010 under a five-year contract worth over $60 million. Now, he had his own capital to invest and was still interested in the real estate market.
In 2010, Suh arranged a once-in-a-lifetime meeting with Warren Buffet, a business magnate and investor. An unlikely but lasting friendship formed between Suh and the Oracle of Omaha which helped guide Suh into his career as an investor.
Understanding the importance of working with the right people, Suh then sought the advice and guidance of Gary Shiffman, founder and CEO of Sun Communities. With his help, Suh began developing his own real estate portfolio.
Since then, Suh has built a balanced portfolio, including residential properties, commercial buildings, hotels, and restaurants in several cities. He also invests in stock and is the adviser to a SPAC called FAST Acquisition Corp, which raised $200 million in an IPO.
Tony Gonzalez
Net Worth: $8 million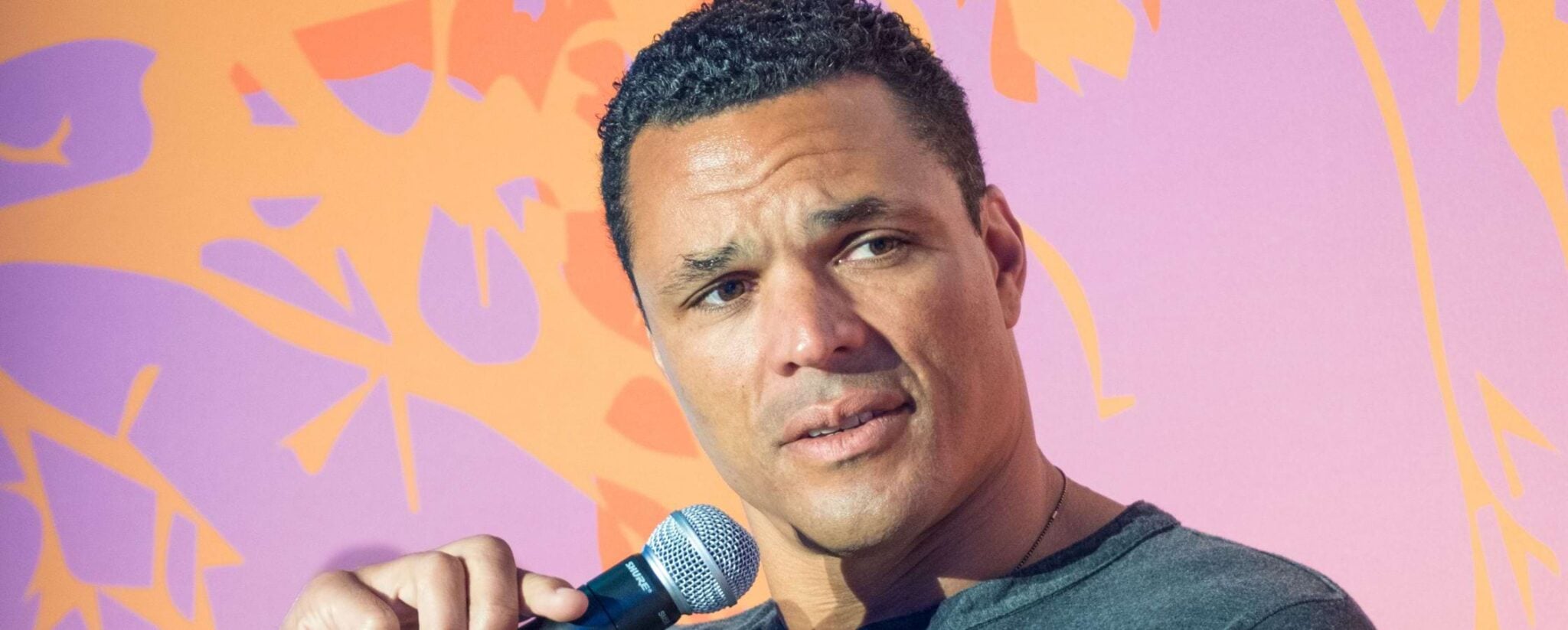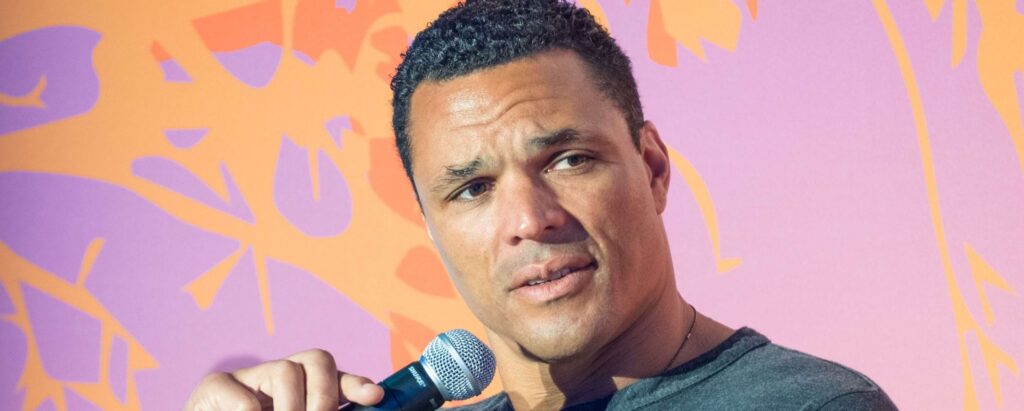 Former NFL tight end Tony Gonzalez has seventeen seasons under his belt. One of the greatest tight ends of all time, he is an NFL all-time leader in receiving yards and receptions by a tight end. He was inducted into the Hall of Fame in 2019 for his impressive football career.
Today, Gonzalez is an actor, author, and entrepreneur. Through his channels, he shares stories and lessons he's learned throughout his career, giving actionable takeaways to help his audience reach their goals.
He currently stars as Desmond Porter in the drama series Long Slow Exhale, and in 2022, Gonzalez joined Amazon Prime Video's Thursday Night Football as an NFL analyst.
He's an Emmy-nominated sports analyst and has starred in NCIS, and the documentary Play it Forward. He's also got his own podcast, Wide Open, where he has deep-dive conversations with the best and brightest in the world of business and sport.
Gonzalez has also strived to give back through his philanthropic projects, including a partnership with the Boys and Girls Clubs, Shadow Buddies, which provides emotional support through education. He's also involved in Give Power, which develops clean water and energy systems in developing countries.
Eddie George
Net Worth: $23 million
The current head coach of Tennesse State, George was an NFL running back for nine seasons, playing for the Houston/Tennessee Oilers/Titans franchise. George won the NFL Rookie of the Year award in 1996 and was inducted into the College Football Hall of Fame in 2011.
When he was in college at Ohio State, George got his architecture degree, which he used to establish the Edge Group in 2002, a landscaping and design company.
When the recession hit in 2007, the company had revenue of over $3 million. But when the real estate market collapsed, landscaping wasn't an in-demand service anymore.
Luckily, George's company survived the recession and eventually returned to pre-recession revenue levels.
George is also a college football analyst for Fox Sports and got his MBA from Northwestern University in 2011.
Warrick Dunn
Net Worth: $11 million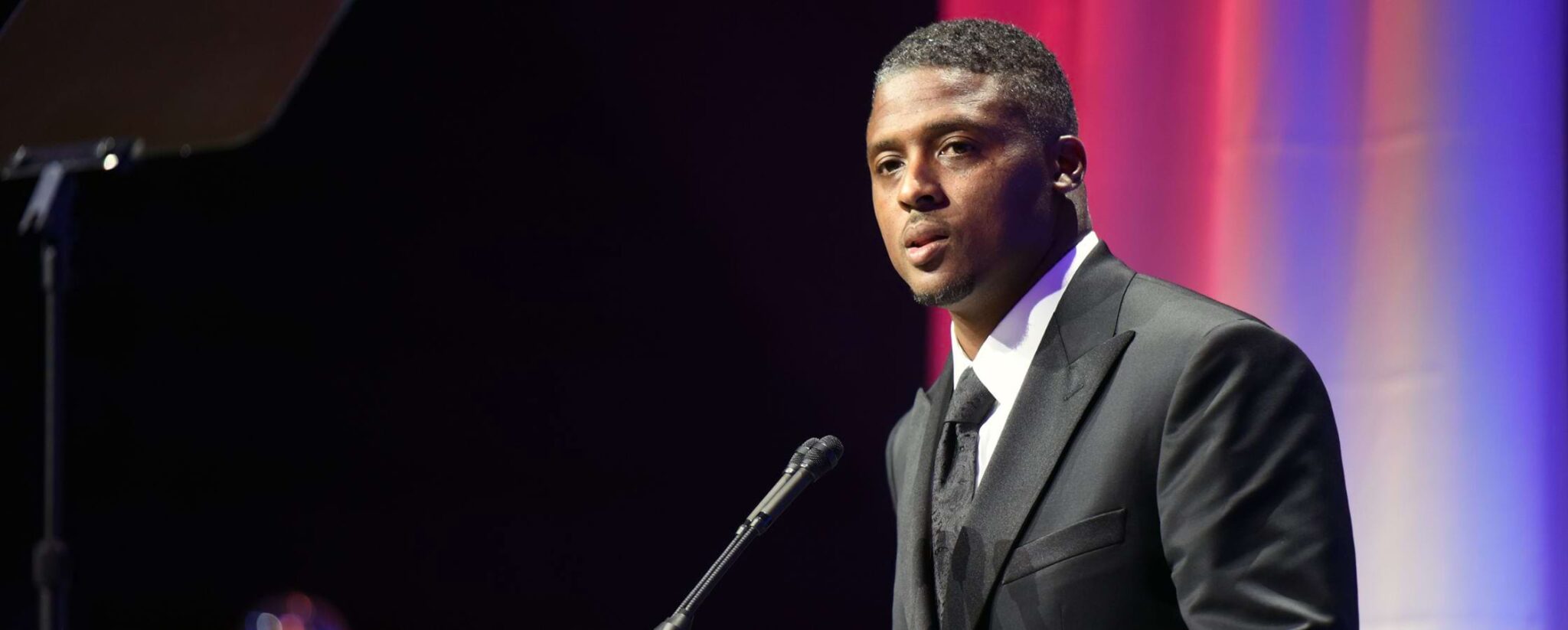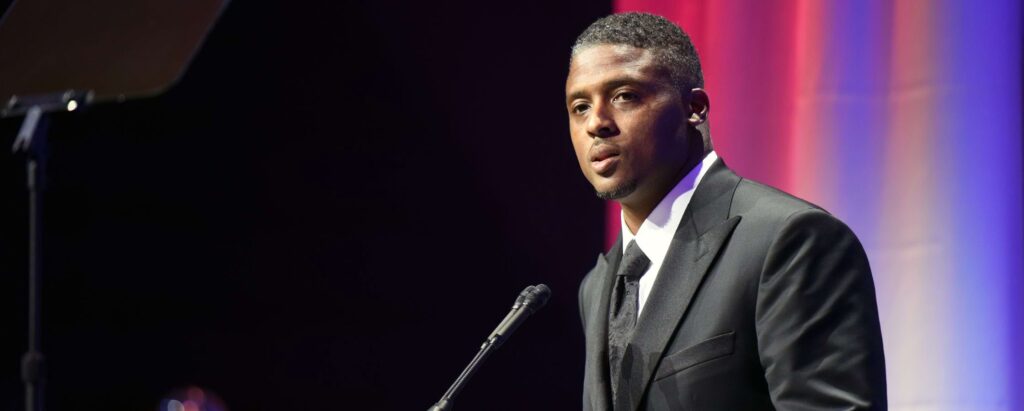 Dunn was drafted by the Tampa Bay Buccaneers in 1997 under a multi-million-dollar contract and was named AP NFL Offensive Rookie of the Year that same year. He earned three Pro Bowl selections over his career and ended up taking a minority stake in the Falcons' ownership group.
After twelve seasons of football, Dunn turned his attention to more charitable endeavors. His company builds homes for families in need alongside Habitat for Humanity.
Dunn's mother was killed while he and his siblings were young, so helping young families is a cause extremely close to his heart.
To date, the Warrick Dunn Charities have helped over 200 single parents purchase and furnish their own homes. In that time, his charity has expanded to include Count on Your Future, Sculpt, and the Hearts for Community Service Scholarships.
These programs transform communities by tackling poverty and hunger and improving the quality of life for countless families.
Steve Young
Net Worth: $200 million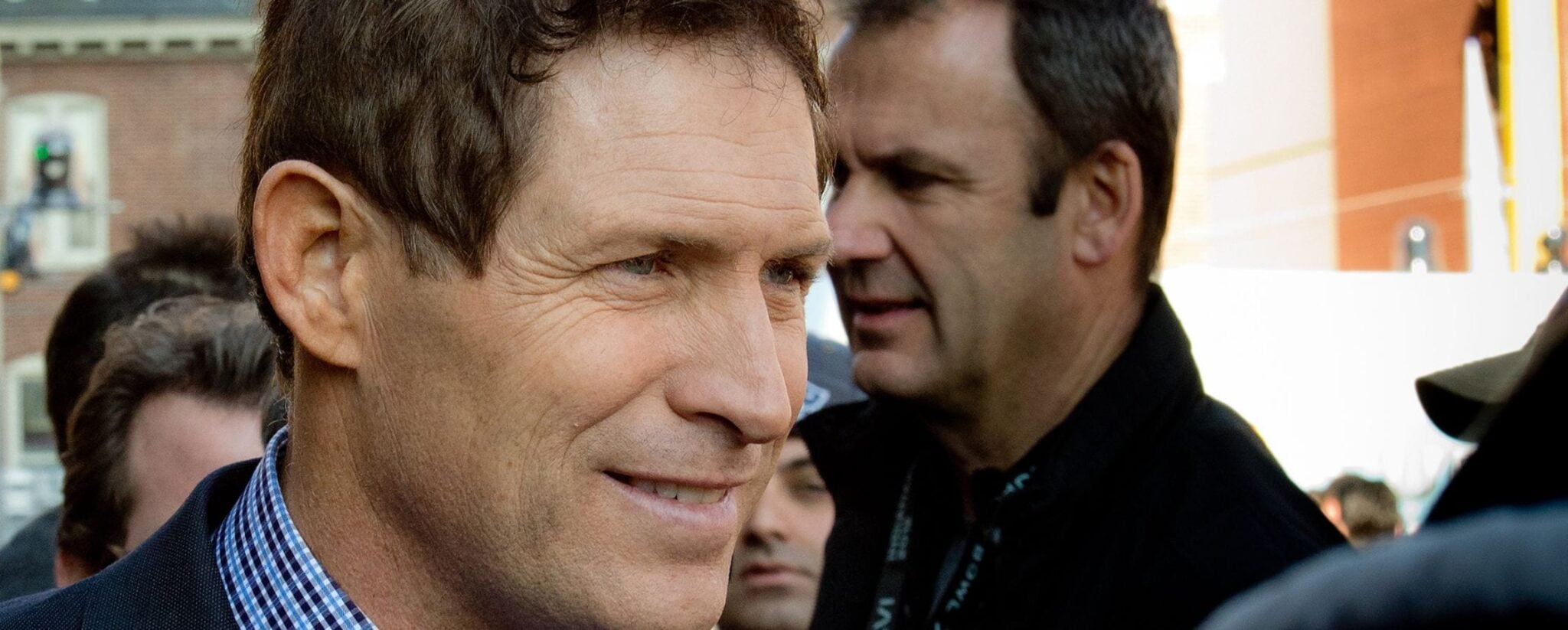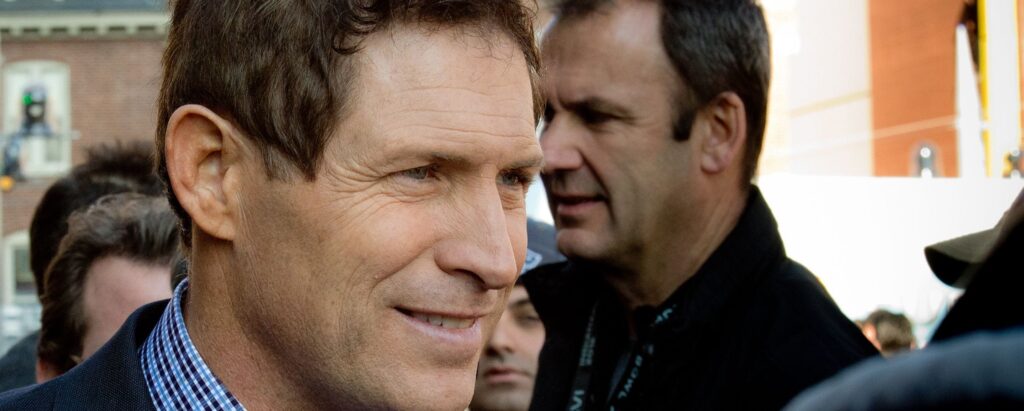 As quarterback for the San Francisco 49ers, Young won three Super Bowl rings and made it to the National Football League Hall of Fame.
When he left the NFL after the 1999 season, he wanted to make a name for himself as an investor. He never wanted to leverage his on-field fame, and when his long-term business partner hung his pro jerseys in the headquarters of HGGC LLC, Young would take them down and store them away.
Although he doesn't use his ties to the NFL in his investment firm, he is still an NFL analyst for ESPN. In addition to contributing to ESPN's annual Super Bowl coverage, he also travels with Monday Night Countdown during the NFL season.
Today, Young is focused on building his private equity company, HGGC, for which he has raised almost $7 billion across four funds.
Young is also a Celebrity Ambassador for Children's Miracle Network and the Chairman of the Board of his own Forever Young Foundation, which helps underserved communities across the world.
Young is also an accomplished writer. He has co-authored a New York Times bestseller, QB: My Life Behind the Spiral, and has recently published his latest book, The Law of Love.
Fran Tarkenton
Net Worth: $300 million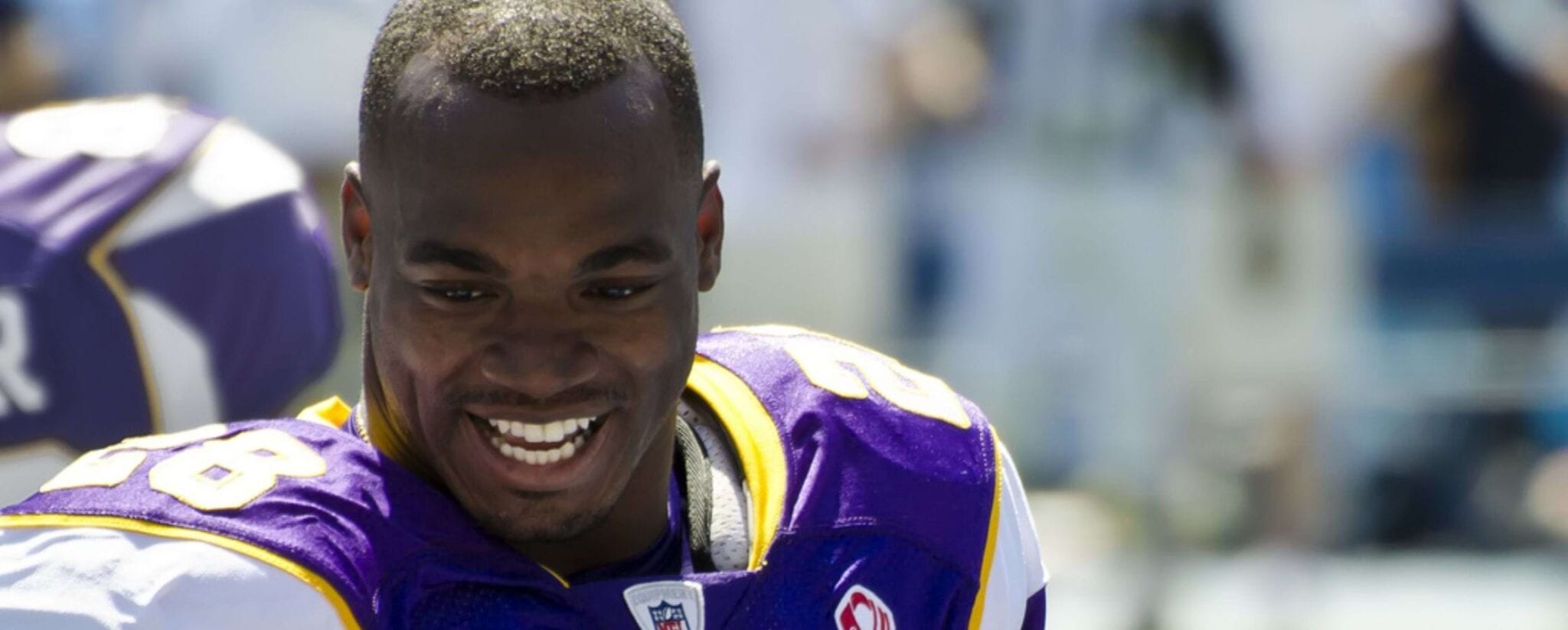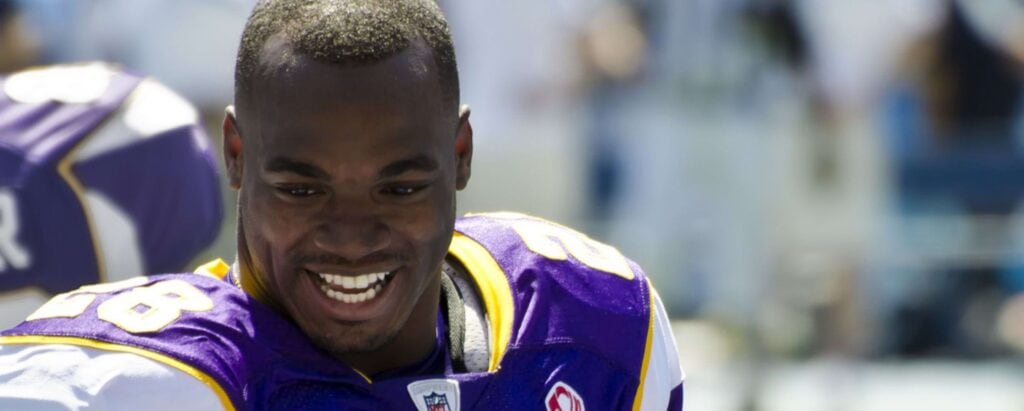 Tarkenton is an NFL Hall of Fame quarterback. During his impressive career, Tarkenton set all the major records for quarterbacks, including wins, completions, pass attempts, touchdowns, rushing yards, and passing yards.
He led the Minnesota Vikings to three Super Bowl wins and was unsurprisingly inducted into the Hall of Fame in 1986.
Now, Tarkenton is a serial entrepreneur. With over 50 years of experience in business, he's built over 20 successful companies from the ground up. He's a huge advocate for American small businesses and helps support budding entrepreneurs throughout the country.
Tarkenton's portfolio includes a financial services company (GoSmallBiz.com), a small business service company, and the Tarkenton Institute, which provides business education.
Fran has been a keynote speaker at several prestigious business events and has been honored many times for his work in business. As the founder of the Tarkenton Institute, Fran also created the Tarkenton Certificate in Entrepreneurship in partnership with the University of Georgia, his alma mater.
Conclusion
Becoming a pro-NFL player is a dream of millions of kids across the United States, but it's a short-lived career. After a few years, many players retire and have to figure out what to do with their earnings and newfound freedom.
It's great to see some of the most-loved players in NFL history finding such huge success off the field and giving back to the communities they grew up in. 
Football not your thing? Check these out for extra cash: