Disclosure: This post may contain affiliate links. If you click on a link I may make a small commission at no extra cost to you. You can read the full disclosure here.
Last Updated on April 9, 2023 by Chris Panteli
Around 60% of NBA players go broke just five years after they stop playing. Young athletes drafted onto pro teams become incredibly wealthy almost overnight, and most simply aren't prepared to handle that kind of money.
But with the average NBA player earning around $8 million per season, there is clearly a huge opportunity to build on that wealth after retirement.
In this post, we'll take a look at some of the most successful basketball players off the court and see what they've done to build thriving empires after their basketball careers.
Michael Jordan
Net Worth: $2 billion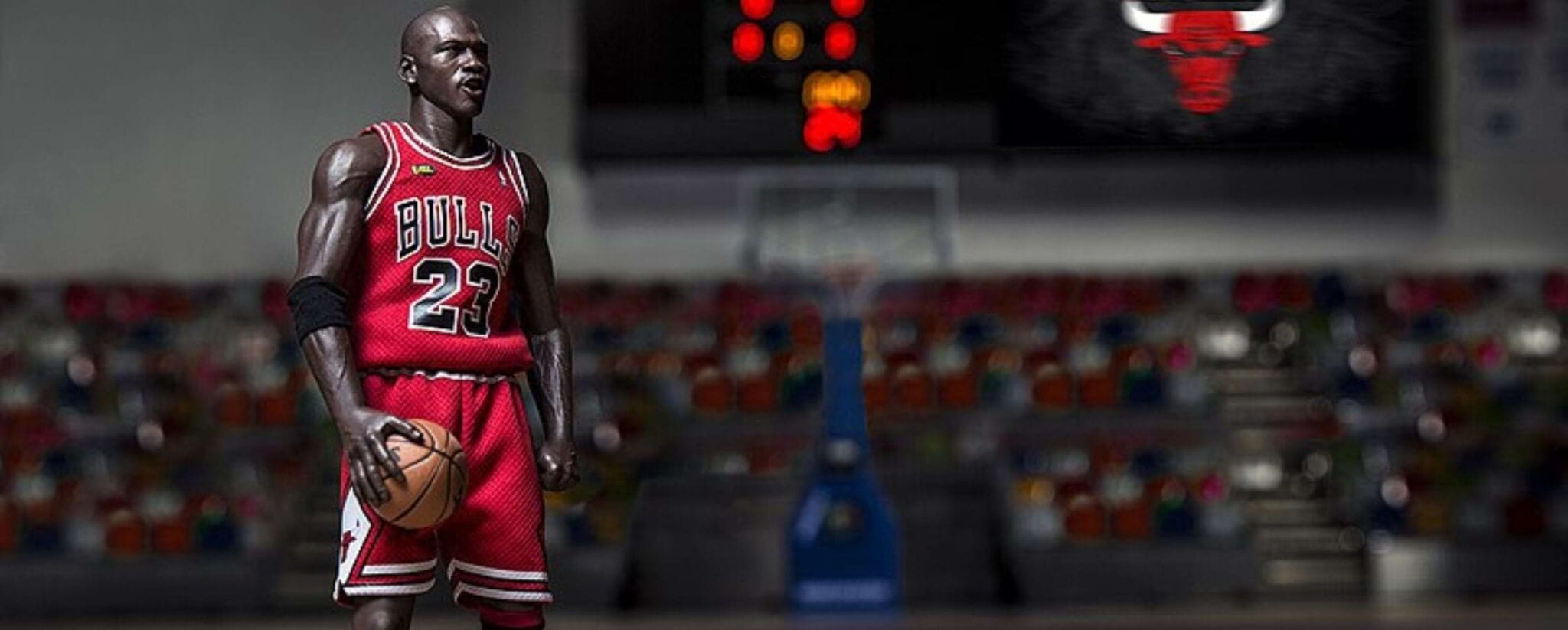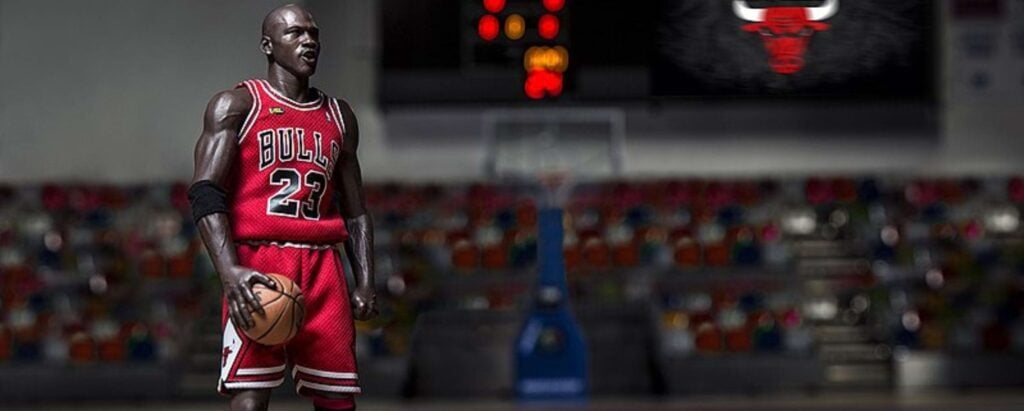 Most people would agree that Michael Jordan is the greatest basketball player of all time. During his 15-year career, he won six NBA championships with the Chicago Bulls and was an integral figure in popularizing basketball during the 80s and 90s.
With a billion-dollar net worth, Jordan is the head of a massive business empire. He's the majority owner of the Charlotte Hornets and has several lucrative partnerships with different companies.
It's estimated that MJ has earned around $1.7 billion in endorsements alone, with brands including Gatorade, Mcdonald's, Coco Cola, and his most successful brand deal, Nike.
Jordan is also entitled to 5% of the sale of Lionel Messi's shirts, bringing in around $7.5 million so far.
In 2020, MJ signed up as the Corporate Adviser at Draft-Kings and invested heavily in the company. After he announced his involvement in the company, the stock market price jumped an incredible 10%.
Also, since 2020, Jordan has been a co-owner of a NASCAR team. He joined forces with Denny Hamlin to become a Cup Series team co-owner and hired Bubba Wallace to drive.
It's safe to say that Michael Jordan is one of the most successful basketball players of all time, with some impressive investments and business ventures under his belt.
LeBron James
Net Worth: $1 billion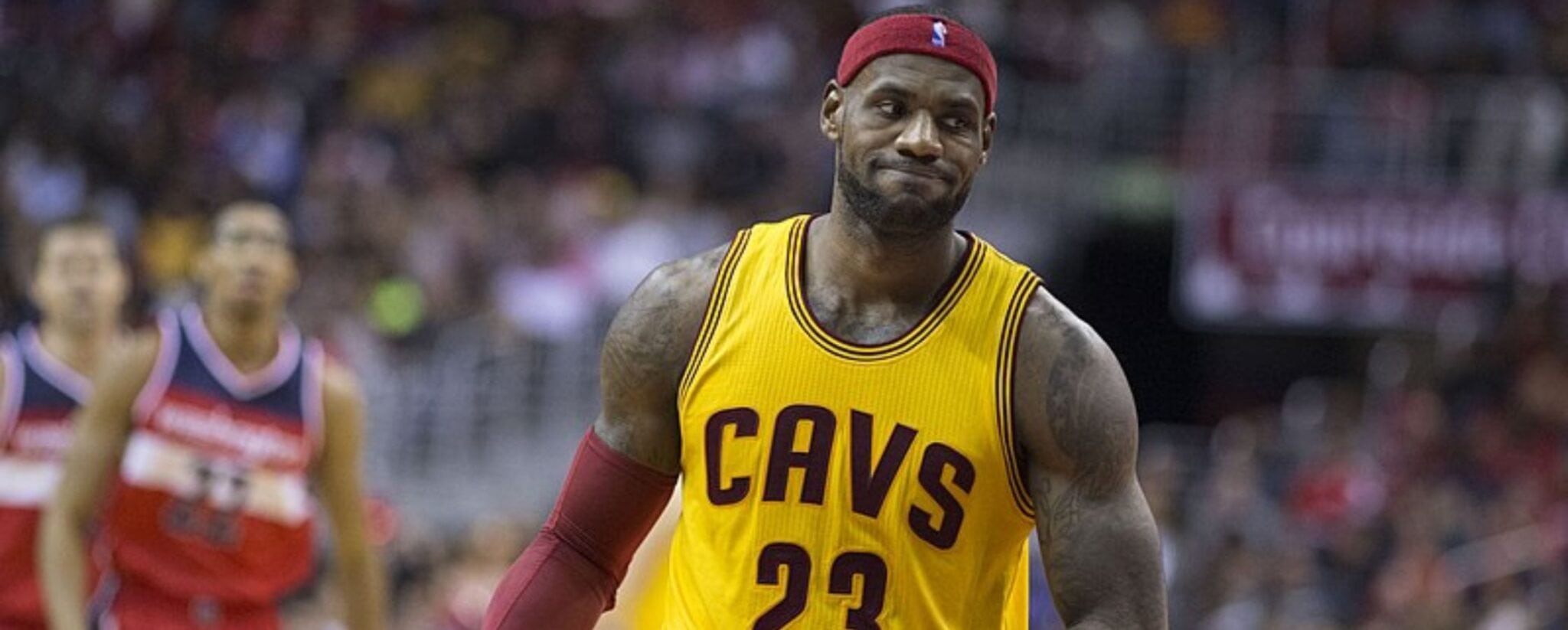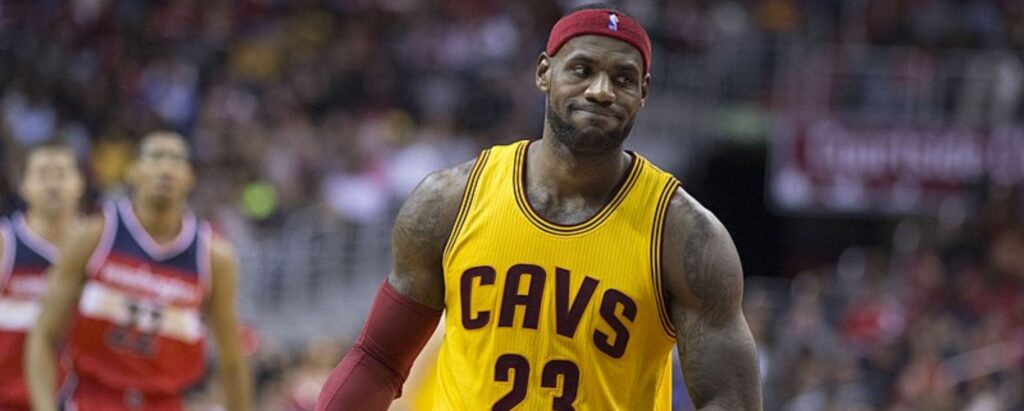 Whether you're a basketball fan or not, you've almost definitely heard of LeBron James. Another NBA all-star, it's often debated whether he or Jordan take the spot of the greatest player of all time.
James was consistently one of the most marketable athletes in any sport. Most pro athletes have sponsorship deals, but James made sure he was treated as a partner rather than an endorser.
His most famous deal is with Beats by Dre. In exchange for promoting the headphones, James received a stake in the company. So, when it sold to Apple for $3 billion, Lebron found himself $3 million richer. According to ESPN, it was the biggest equity cash payout for a professional athlete in history.
During his career, James earned more than $390 million from NBA contracts, but his business ventures have brought in even more money, making him the first-ever active NBA player with a net worth of over a billion dollars.
James and his long-time business partner Maverick Carter invested in Fenway Sports Group, which allowed them to become part-owners of the Boston Red Sox and Liverpool Football Club. But he has his sights set on owning an NBA club.
He also owns SpringHill Entertainment, which was his entry into the filmmaking industry. The company produced the movie Space Jam: A New Legacy, in which Lebron starred.
On top of that, James owns UNINTERRUPTED, a media company that allows athletes to tell their own stories. It started on social media but has since grown into a successful podcast.
And finally, James has invested in Blaze Pixxa, a small pizza chain that has since exploded in popularity.
David Robinson
Net Worth: $200 million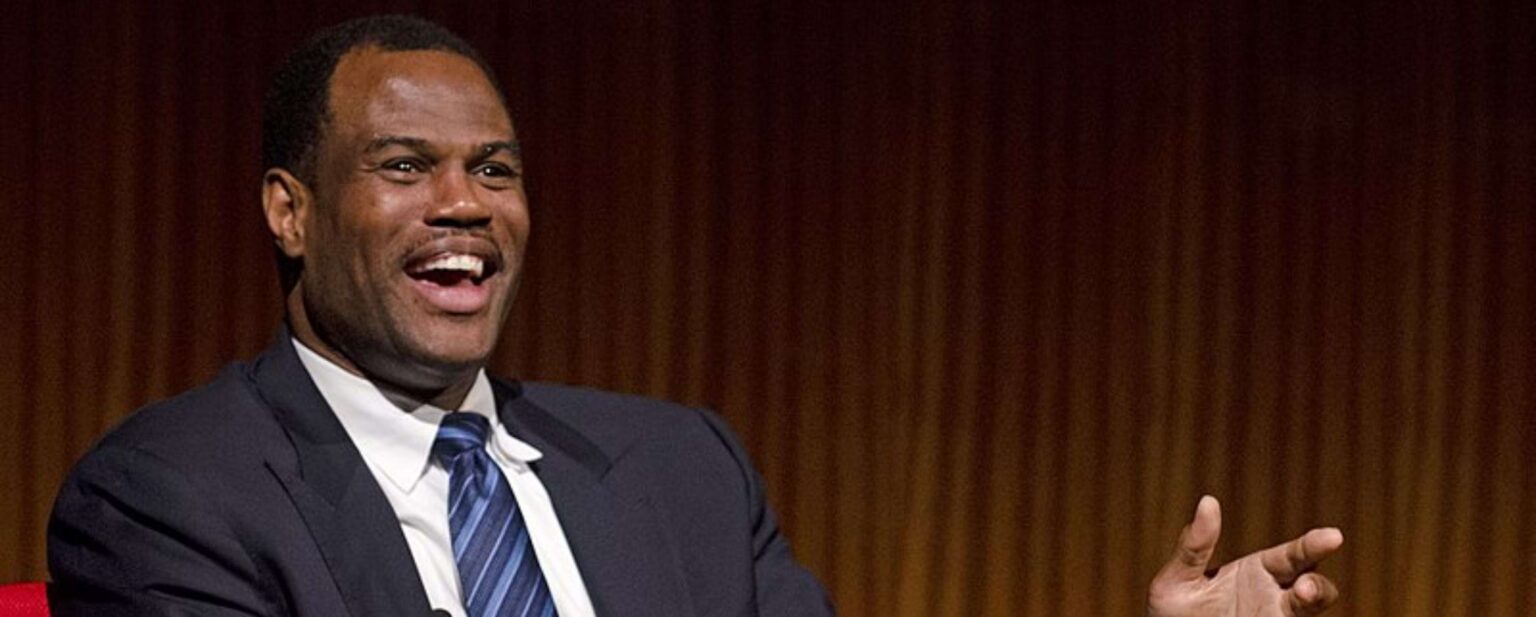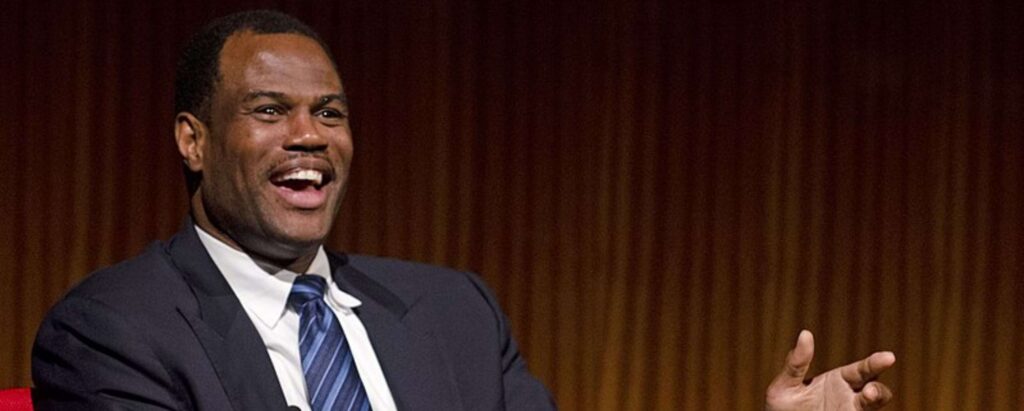 This basketball Hall of Famer played for the San Antonio Spurs until 2003. Nicknamed The Admiral, he's a 10-time NBA All-Star with a long list of achievements and is considered one of the best centers in NBA history.
Today, Robinson is the co-founder of Admiral Capital Group. The company has raised $50 million for a new investment fund designed to help struggling neighborhoods in Texas.
Robinson is also raising funds for Blueprint Local, an opportunity zone investment platform focused on the downtrodden east side of Austin.
Most of the investments made by Admiral Capital are private equity and real estate deals that make a positive social impact. The company has invested over $300 million in 50 deals, giving a total transaction value of over $1.5 billion.
The retired All-Star has also invested in the Carver Academy, a charter school system with a goal of opening 40 schools over the coming years.
Shaquille O'Neal
Net Worth: $400 million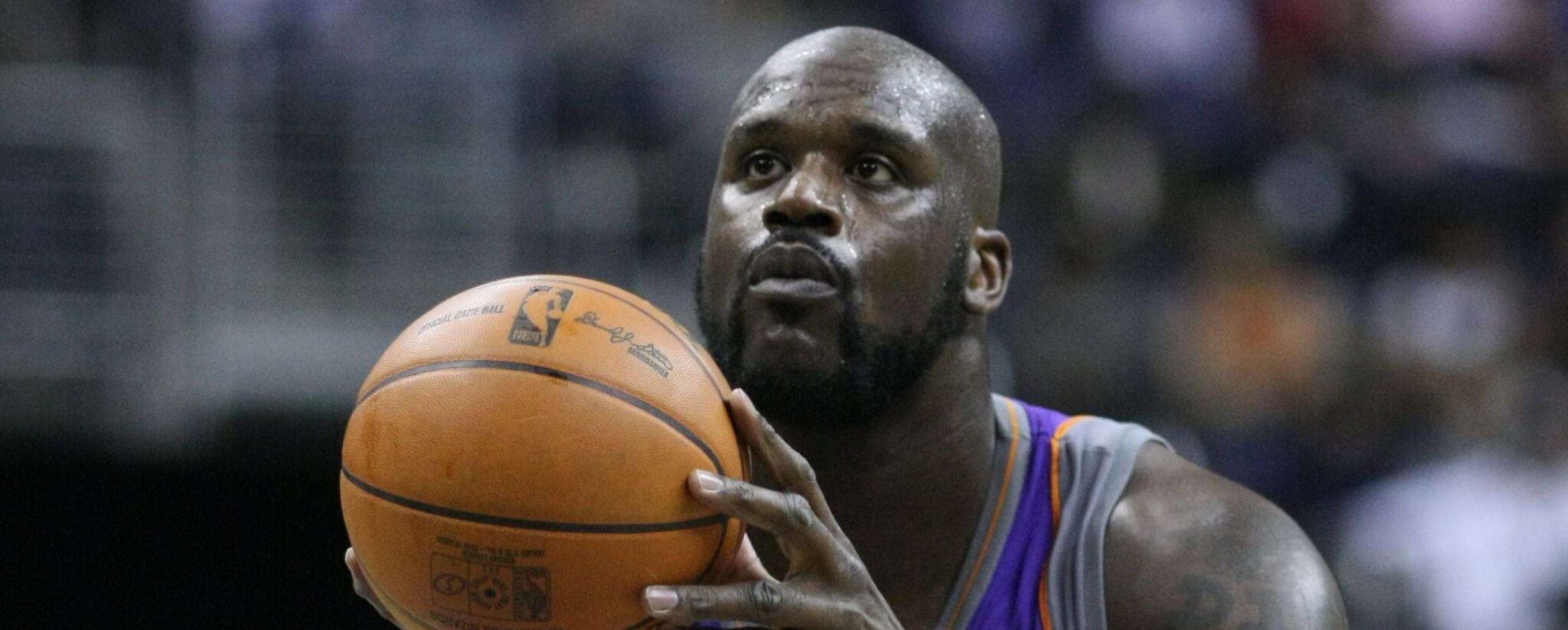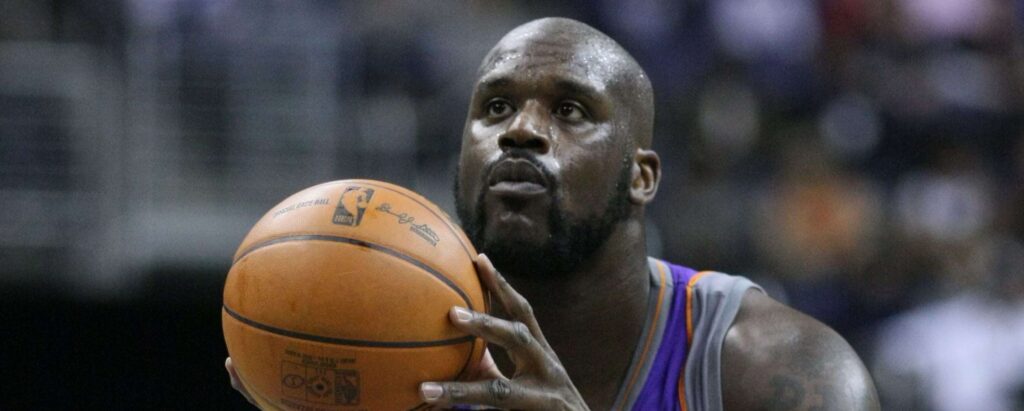 Another household name, Shaq is a four-time NBA champion who played for several teams, including the Boston Celtics, Phoenix Suns, Miami Heat, and Cleveland Cavaliers. In 1996, he joined the Olympic basketball team and earned an Olympic gold medal at the games.
Shaq is now a sports analyst and television host for Inside the NBA, but he wasn't always great with money. In fact, he says he blew his first $1 million dollar paycheck in just twenty minutes.
After a stark realization that he had to save better, Shaq began investing his money in car washes and fitness centers. Today, he invests in start-ups, franchises, stocks, and real estate to grow his portfolio.
Shaq's portfolio contains several restaurant chains, including Papa John's, Krispy Kreme, Big Chicken Restaurants, and Shaquille's Dining Chain. He also used to own 10% of Five Guy's entire franchise portfolio.
Chauncey Billups
Net Worth: $45 million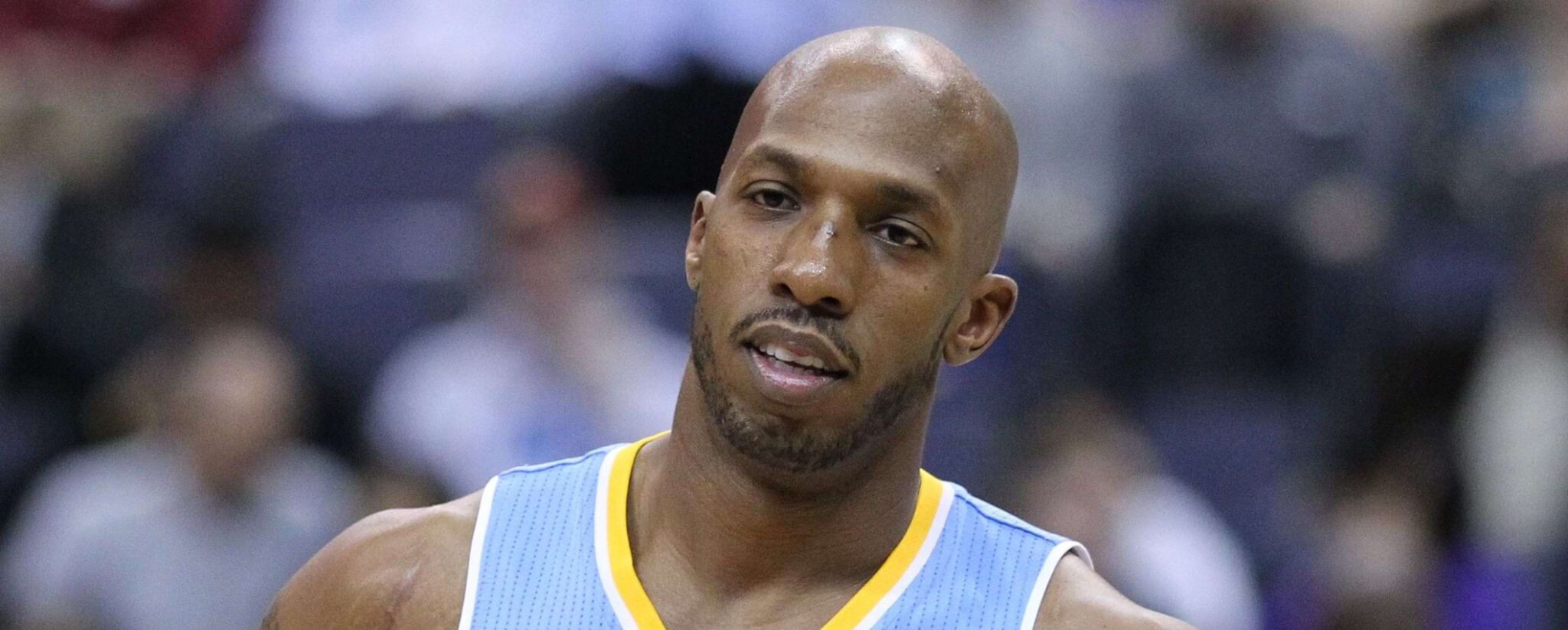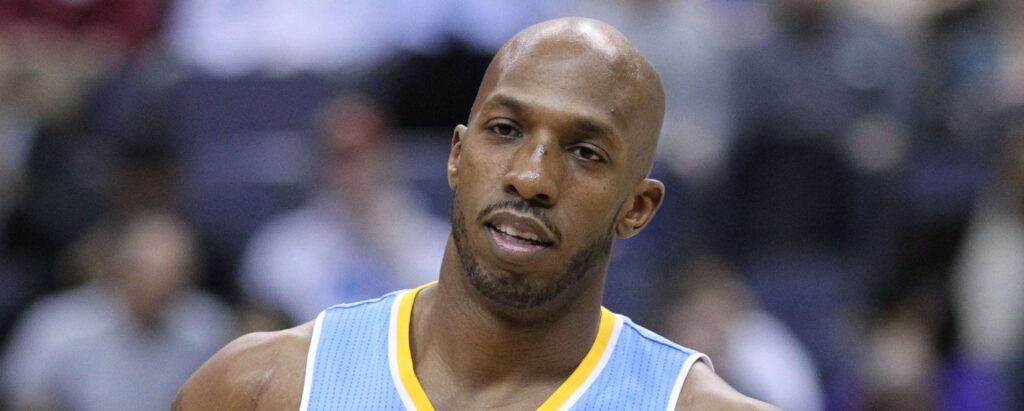 Retired Detroit Pistons player Chauncey Billups is a five-time NBA All-Star and three-time All-NBA player. Nicknamed Mr. Big Shot for making late-game shots as a guard for the Detroit Pistons, he played a total of 17 seasons in the NBA.
Today, Billups is the head coach for the Portland Trail Blazers as well as an NBA analyst for ESPN.
In his retirement, he's also been building a solid business portfolio. Back in 2013, he teamed up with former NBA player Junior Bridgeman to buy 30 Wendy's in St. Louis. He later added Salon Plaza to his portfolio, a franchise for independent stylists and cosmetologists.
Carmelo Anthony
Net Worth: $160 million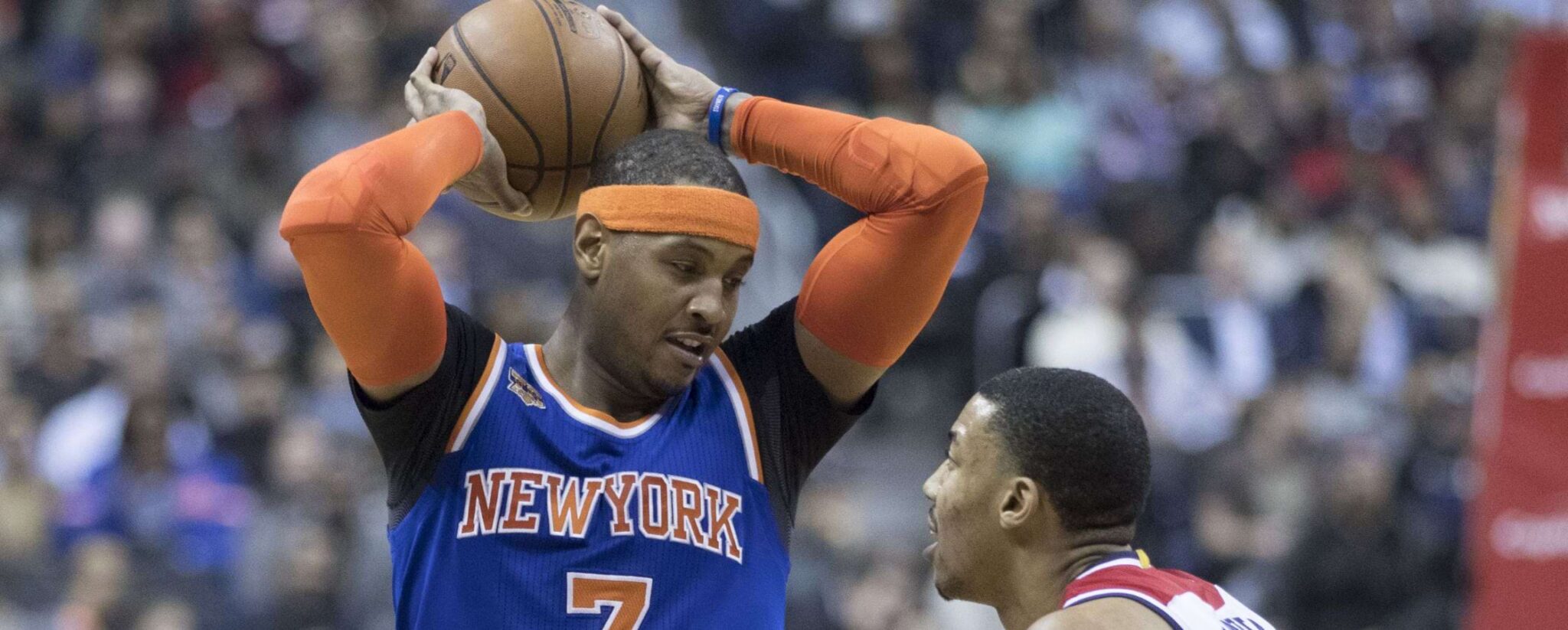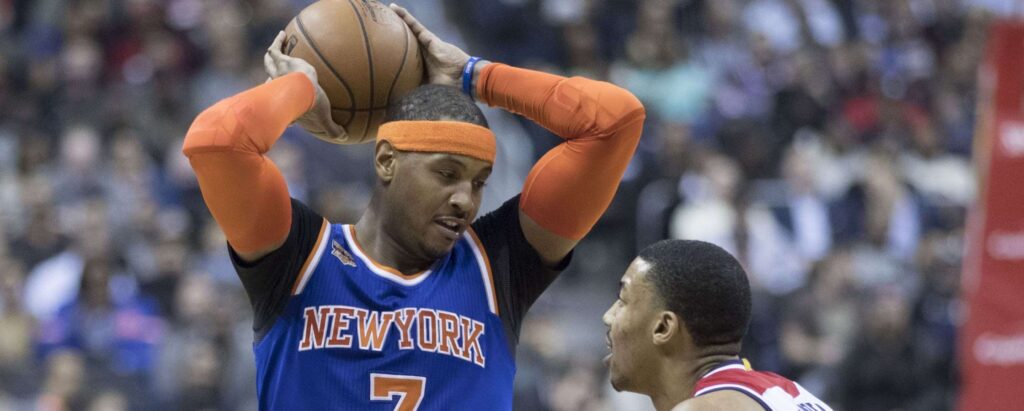 Playing 19 seasons in the NBA league, Anthony has one of the best comeback stories in recent history. As a top-ten scorer of all time, it's hard to believe that he was almost forced to retire in 2018 with no team willing to give him a shot.
Most believe Anthony was a victim of politics in the front offices, but he was eventually redeemed with the Trail Blazers.
Over his career, Anthony was a ten-time All-Star and made $260 million from his salary alone. But he is also a savvy businessman.
Anthony's name is synonymous with big-name brands, including Footlocker, Panini, and Powercoco. He was the first athlete to sign with the Jordan brand and has started several of his own ventures.
His most profitable business was his phone accessory company, Mophie. Melo made an angel investment in the brand in 2007 totaling $500,000, earning him a 1000% return.
Anthony is also a passionate philanthropist. The inaugural winner of the Kareem Abdul-Jabbar Social Champion award, Anthony has donated over $5 million to education charities.
Michael Redd
Net Worth: $30 million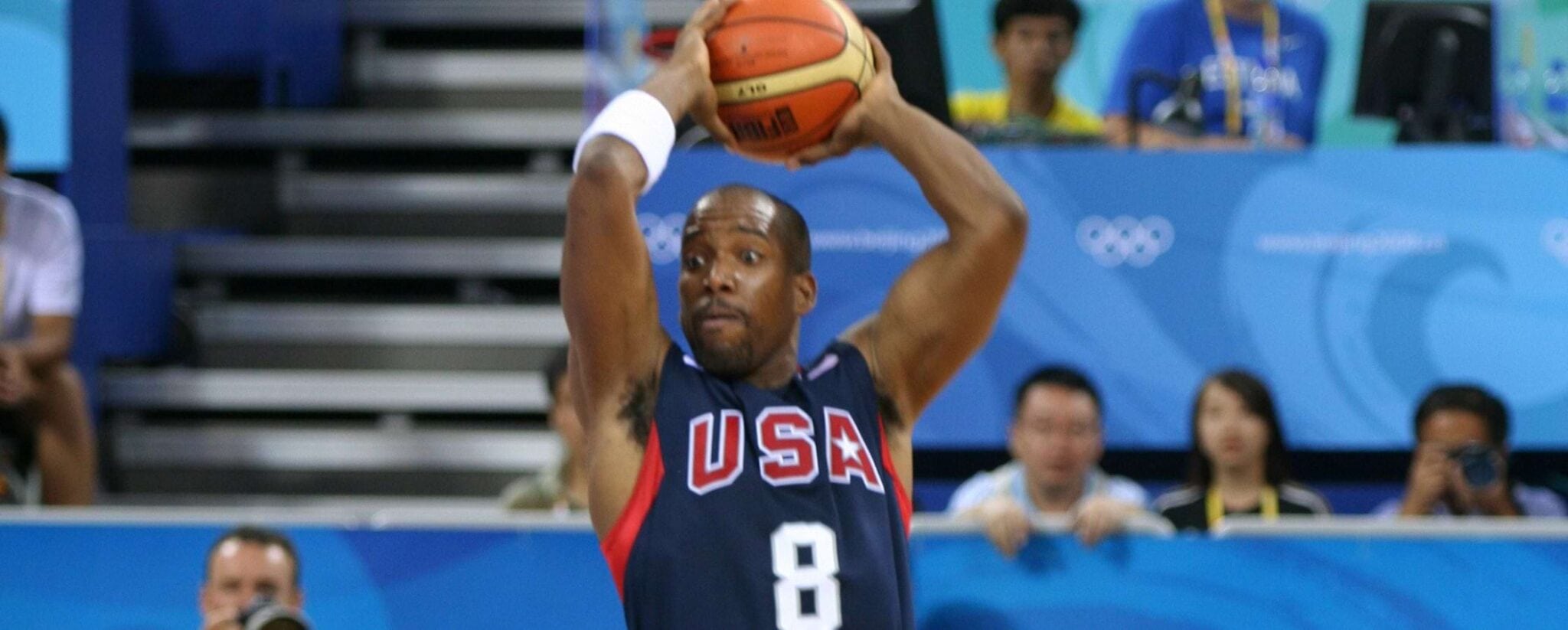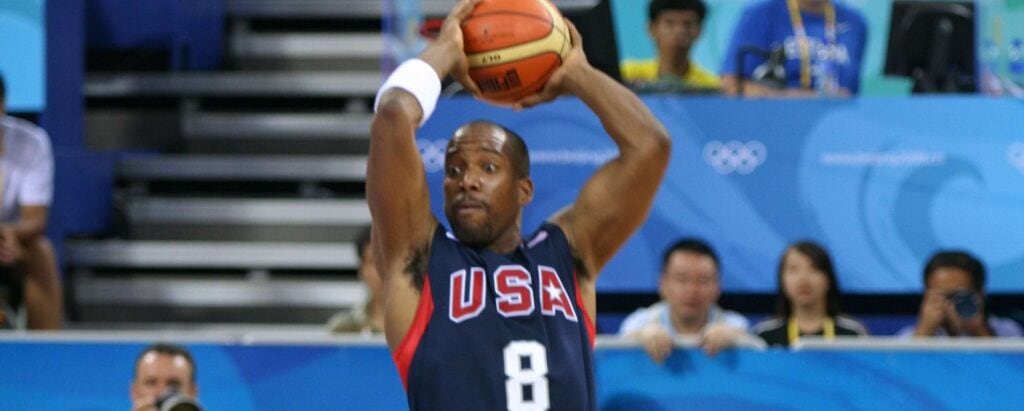 After retiring from the NBA in 2013, Redd has focused on developing and investing in tech start-ups. He played twelve seasons in the NBA and even went on to play for the US Olympic team in 2008.
Off the court, Redd is a venture partner of the ADvantage Sports Tech Fund. The fund is designed to invest in 15 tech start-ups focused on sports, including data analytics and athletic performance technology.
Redd is also involved in SnapChat's Yellow incubator, where he is a mentor and investor. On top of that, he develops his own venture relationship through his investment firm, 22 Ventures.
Quentin Richardson
Net Worth: $23 million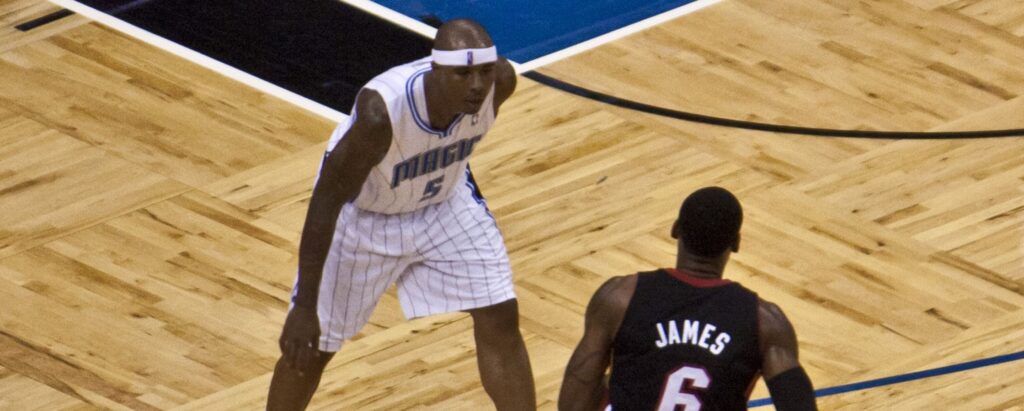 Spanning a thirteen-year career, Richardson ranked 63rd in NBA history for three-pointers, and the sharp-shooter averaged 10.3 points per game. He retired from basketball in 2013 but played for the Los Angeles Clippers, Phoenix Suns, New York Knicks, Miami Heat, and Orlando Magic.
Richardson always had a goal of becoming an entrepreneur and made a mark on the business world during his NBA retirement.
He started by investing in an East Coast Wings & Grill franchise and has plans to expand to several locations over the coming years.
Richardson is also the director of player development for the Detroit Pistons and works for the Bally Sports Orlando Magic broadcast team.
In 2022, Richardson also began co-hosting the Knuckleheads podcast with Darius Miles.
Chris Webber
Net Worth: $70 million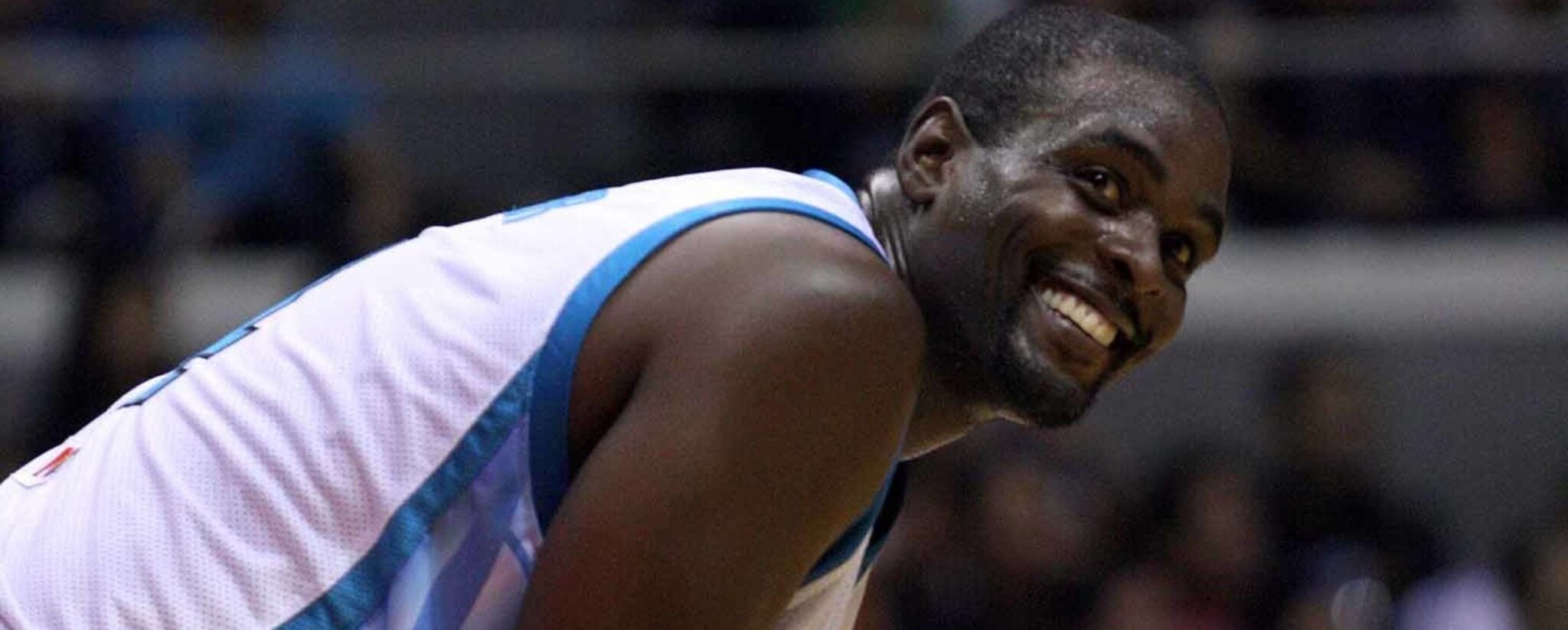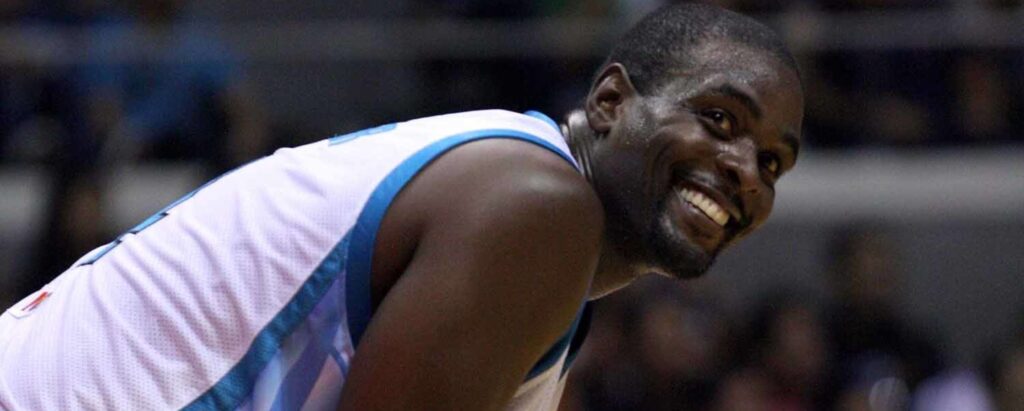 Throughout his impressive career, Webber played for the Golden State Warriors, Washington Wizards, Sacramento Kings, Philadelphia 76ers, and Detroit Pistons. He retired from a 15-season NBA career in 2009 and was inducted into the Basketball Hall of Fame in 2021.
His next big role would be a sportscaster, and he isn't opposed to owning a team in the WNBA or a different league outside of basketball.
However, Webber's success after retirement has come from Webber Wellness, the parent company which runs his cannabis business.
Players Only is Webber's cannabis brand that he launched in 2015 alongside his business partner Levetta Willis, who is a cannabis investor.
In 2021, Webber announced his new $50 million cannabis facility in Detroit named the Webber Wellness Conservatory. This is the first phase of a larger $175-million-dollar investment in Detroit.
Andre Iguodala
Net Worth: $80 million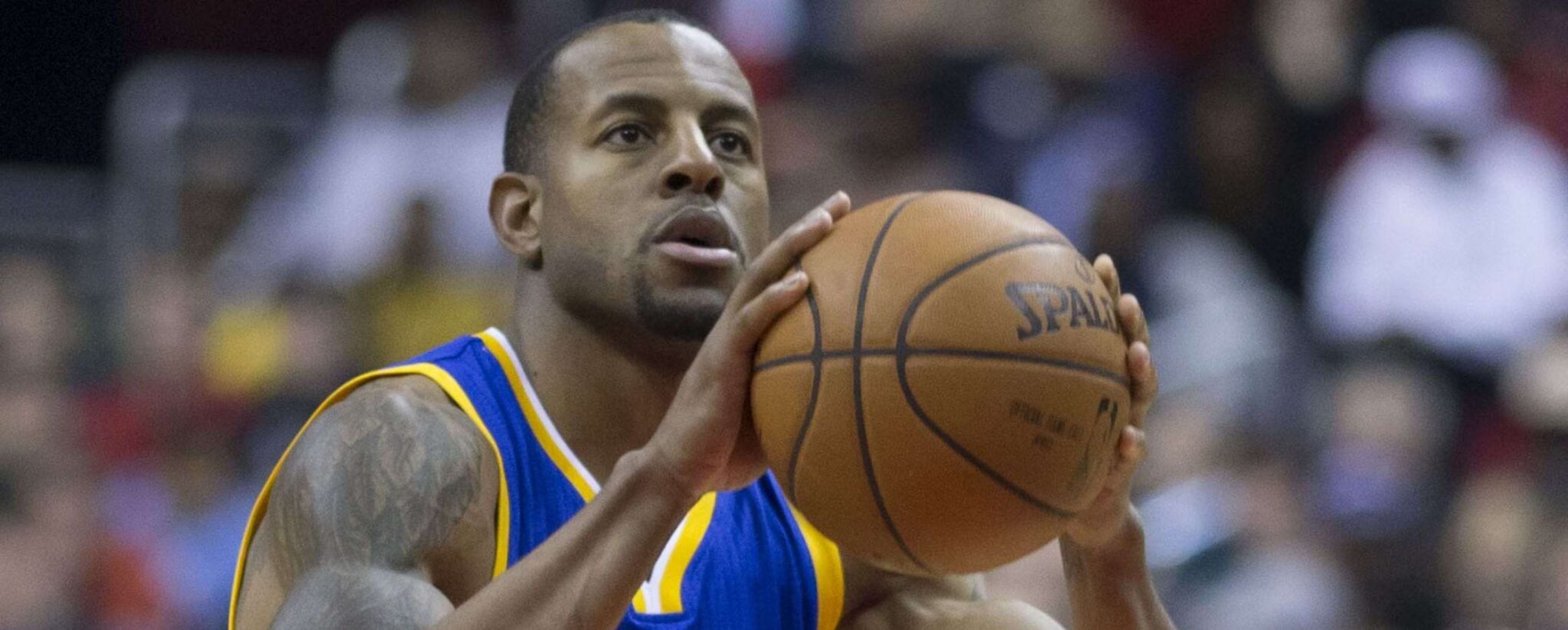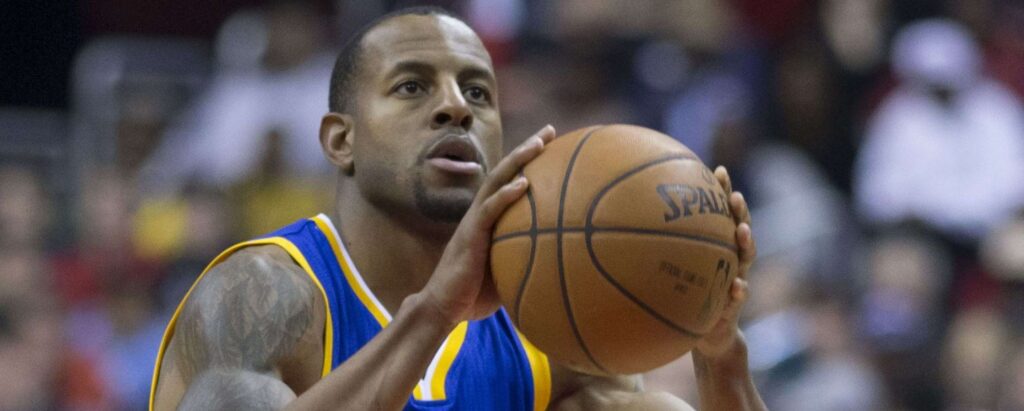 Iguodala currently plays for the Golden State Warriors, but the swingman has been named to the NBA All-Defensive Team twice and was an All-Star in 2021. He won a championship with the Warriors in 2015 and was named the NBA Finals MVP for his efforts. He even went to the Olympics twice and won two gold medals.
As well as his basketball career, Iguodala has made 22 savvy investments. The latest was in debt financing for Shef, a catering company, which raised around $7 million.
Iguodala is also the First Vice President of the National Basketball Players Association. On top of that, he holds two board and advisor roles at the Jumia Group, and he's the Menswear Style Director at Twice.
Ulysses "Junior" Bridgeman
Net Worth: $600 million
In the 1975 NBA draft, Bridgeman was the 8th pick, and about three weeks after the draft, he was involved in a trade that saw Kareem Abdul-Jabbar go to LA from Milwaukee.
Bridgeman ended up playing for the Bucks and was given the Sixth Man of the Year Award in his eighth season (the first season it was given out). If the award had been given out sooner, Bridgeman would've won it a few times.
Before retiring in 1987, Bridgeman was already the President of the National Basketball Players Association, a role he held for three years.
While many players at the time spent the off-season on lavish holidays, Bridgeman spent his working at a Wendy's. He didn't need the money, but he wanted to get an inside look into the workings of the business in hopes of investing in one in the future.
As well as working in the fast food chain, Bridgeman put himself through law school. With his new-found knowledge and while still playing for the NBA, he purchased three Wendy's restaurants to begin his portfolio.
After retiring, Bridgeman invested in over 100 Wendy's and Chilli's restaurants, which massively increased his fortune.
In 2020, his company Bridgeman Sports and Media bought Ebony and Jet magazines for $14 million, and his success has continued since.
He's been honored over the years for the impressive work he's done in the business sphere as well as his incredible skills on the basketball court.
Jamal Mashburn
Net Worth: $100 million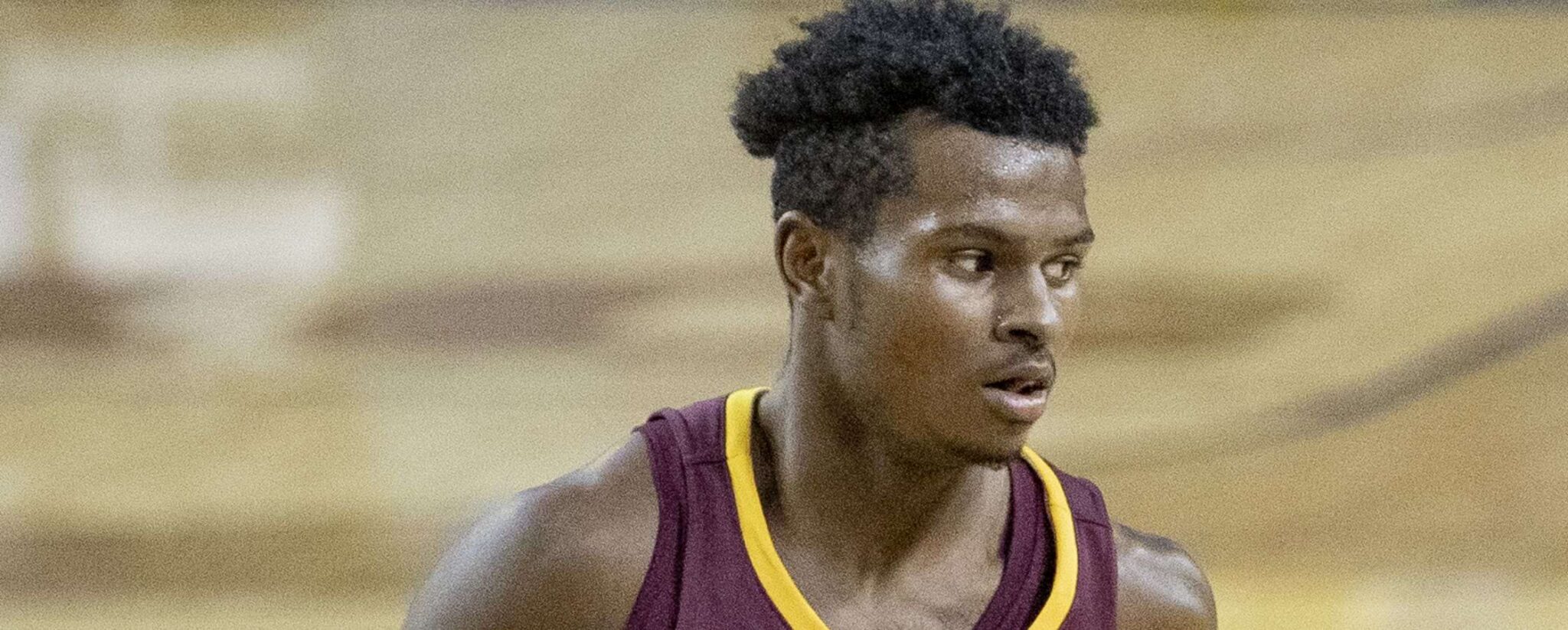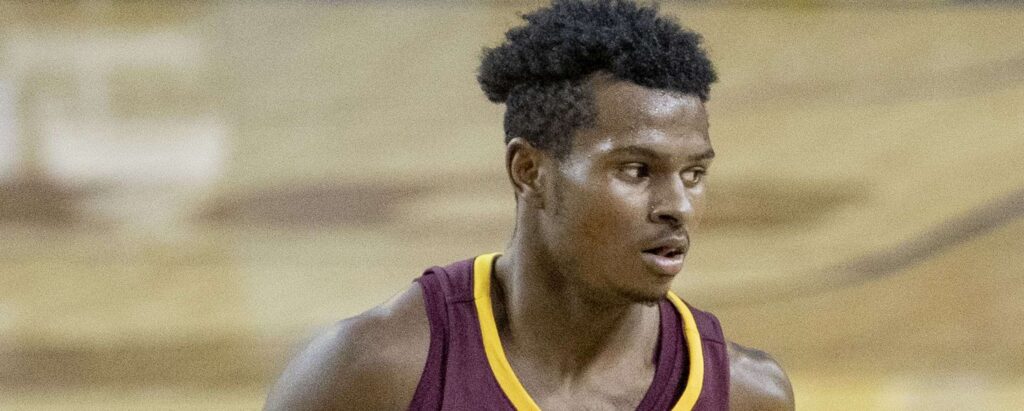 This former NBA All-Star spent over twenty years with the Kentucky Wildcats, Dallas Mavericks, Miami Heat, and New Orleans Hornets.
Mashburn quickly turned his impressive team-building skills to business after retiring and put together a team of experts to build an impressive business portfolio.
To date, Mashburn has investments in 38 Outback Steakhouse restaurants, 40 Papa John's, three Dunkin Donuts, several car dealerships, real estate, and even thoroughbred horseracing.
When he's not building his investment portfolio, Mashburn is an NBA analyst for ESPN and is currently a Board Member of the ROI Acquisition Corporation and FairBridge Hotels International.
Dave Bing
Net Worth: $5 million
Bing started out as an all-American at Syracuse University, where he studied business. He was the second player chosen in the 1966 NBA draft and had an incredible first season with the Detroit Pistons, earning him the NBA Rookie of the Year Honors. After a decade with the team, he set many club records and was an All-Star for several years running.
After retiring in 1978, Bing became a public relations rep for Paragon Steel. It was an industry he loved, and he wanted to learn every aspect. After just two years, he left to start his own company, even though the industry was downturned.
Using his own savings and an even heftier loan, he founded Bing Steel Inc. With just four employees, Bing Steel made $1.7 million in its first year, increasing revenue to $40 million by 1985.
By that point, Bing had 63 employees, two facilities, and 53 customers, including General Motors, Ford, and Deere & Company.
President Reagan recognized Bing's business success and named him National Minority Small Business Person of the Year.
By 2003, Bing announced expansion plans for his company, with two acquisitions in the works. The company projects annual revenues of over $1 billion by 2008, nearly triple 2002 earnings.
Over the last quarter of a century, the Bing Group has grown into a major supplier to the auto industry and is one of the leading African-American-owned companies in the US.
George Tinsley
Net Worth: $3 million
Tinsley was selected for the 1969 NBA draft by the Chicago Bulls but ended up playing for the Kentucky Colonels during the 1969–70 ABA season.
The small forward retired in 1972, and his off-court career includes time as a teacher and coach as well as an Exhibition Specialist for the Kentucky Fair and Exposition Center.
With a burning desire to earn more money for his family, Tinsley became a training instructor for KFC and took care of the formal training programs for new Franchisees.
He went on to help develop the minority franchisee program and eventually went on to open the first African-American-owned TGI Fridays in the US. That became the number one TGI Fridays in the US for nine consecutive years.
Baron Davis
Net Worth: $60 million
In 1999, Davis was selected third overall by the Charlotte Hornets for the NBA draft. He became a two-time NBA All-Star and made the All-NBA third Team in 2004.
Becoming pro is the dream of many twenty-something basketball players, but Davis wanted more. He spent his time building relationships that he could leverage outside of basketball, even becoming close with rapper Lil Wayne.
Davis knew all too well that many pro athletes go broke after retiring, and he was determined to make a name for himself off the court. He's built up a solid investment portfolio and is always on the hunt for new investment opportunities.
Dwight Howard
Net Worth: $140 million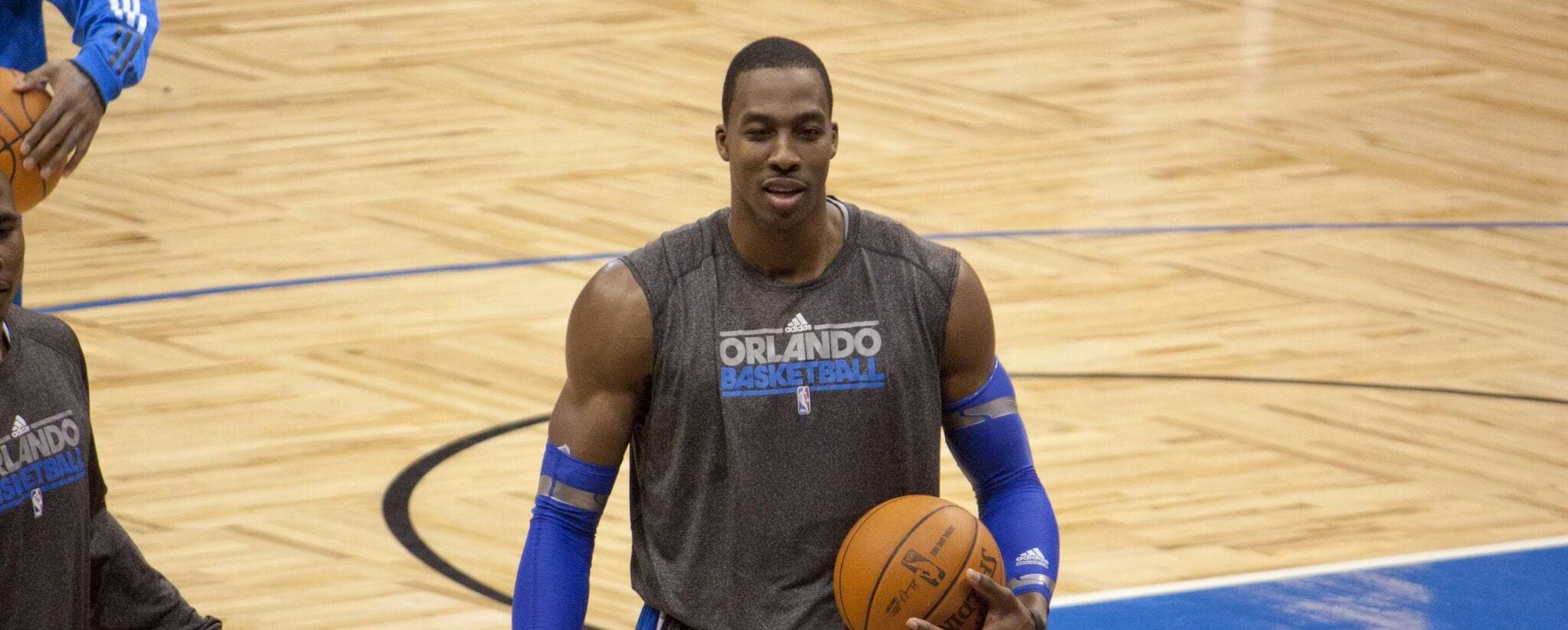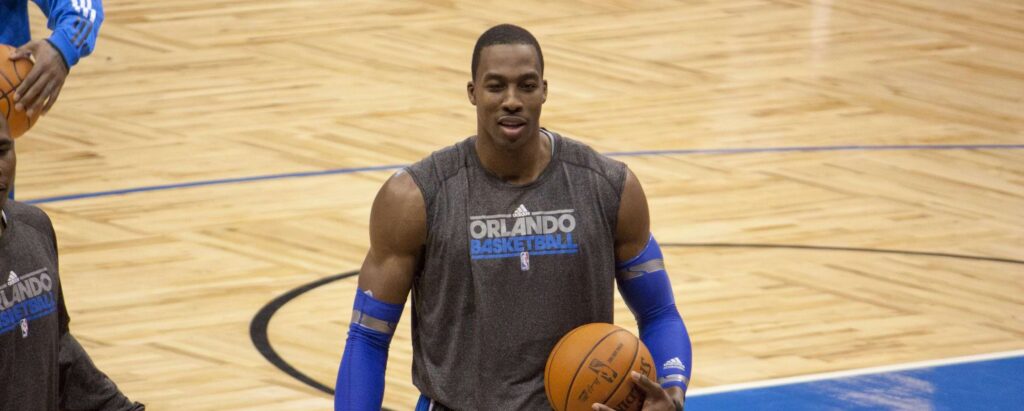 This NBA star joined the league in 2004, paying for the Taoyuan Leopards. He's an eight-time All-Star, eight-time All-NBA Team honoree, five-time All-Defensive Team member, and three-time Defensive Player of the Year.
Now, his aim is to build a legacy of helping others once they retire from pro sports. To accomplish this, Howard signed a $500,000 multi-year sponsorship with Arrowhead Water, who will give $75,000 to the Dwight Howard Grand Champions Foundation.
The partnership is already making waves by building refurbished basketball courts and providing gifts and food for local kids. Howard says he wants his courts to be a safe space for kids, just like they were for him growing up.
Howard also launched the Jayde Life Investment Group, a boutique agency specializing in legacy planning and asset protection for professional athletes and small business owners.
Vinnie Johnson
Net Worth: $500 million
Johnson was drafted into the league in 1979, playing for the Seattle SuperSonics. However, after just two seasons, he moved to the Detroit Pistons. There, he earned the nickname The Microwave, a nod to his ability to score quickly off the bench.
Over his career, he earned two championship rings, but his highest earnings weren't made on the court.
In 1996, Johnson launched Piston Automotive under the umbrella of the Piston Group. His company is the largest auto parts supplier in the United States, with $2.8 billion in annual revenue generated.
Johnson's company is still growing, and he plans to launch a $10 million project and a new factory in Wentzville, MO.
Magic Johnson
Net Worth: $620 million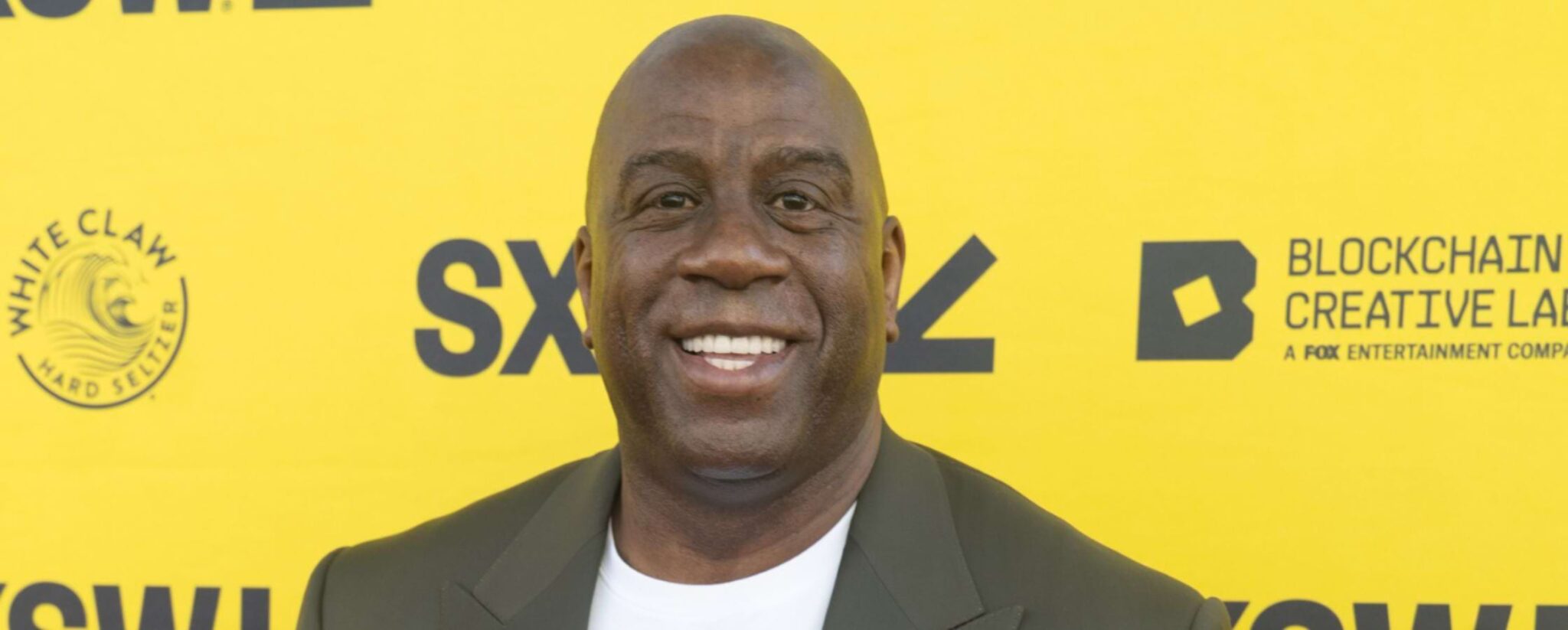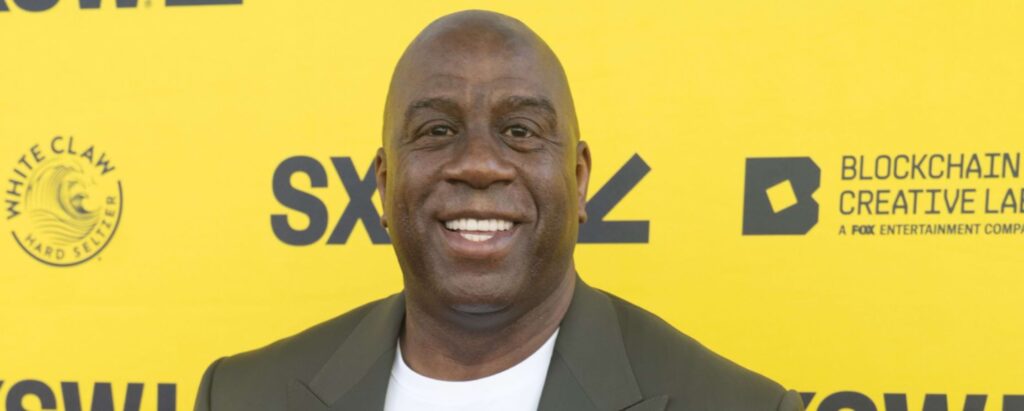 Retired NBA player Magic Johnson ended his career under a $25 million contract with the Los Angeles Lakers. But that seems like a drop in the ocean when you compare it to his net worth.
Johnson managed to grow an impressive investment portfolio under his company Magic Johnson Enterprises, which is now worth billions of dollars. His vision for his company was to provide products and services to ethnically diverse and underserved urban communities, and most of his investments are focused on the drive to bring development to these areas.
Steve Nash
Steve Nash is one of the 50 best NBA players of all time. He played in the NBA for 18 years and earned over $144 million during his career.
When it comes to his investment portfolio, it's just as confusing as it is impressive. He started his own venture capital and ad agency, owns a film production company, and has equity in multiple professional sports teams.
In 2007, Nash and his cousin Ezra Holland founded Meathawk Productions, a film production company that tells stories through short films. Nash has personally scripted and directed his own commercials for Nike and Vitamin Water and regularly works with ESPN on their independent film series 30 for 30.
In 2001, Nash used his successful investment returns to form the Steve Nash Foundation, which is dedicated to helping underserved children in health, education, and personal development.
Conclusion
When young aspiring basketball players get drafted into the pro leagues, they become millionaires overnight. It's easy to see why over half become broke by the time they retire, many before they even reach their thirties.
But there is also a lot of success that comes from the wealth generated in the NBA. Many of the greats have gone on to create ultra-successful businesses and foundations that give back to the communities they grew up in, and it's inspiring to see their success. 
Want to make more money yourself? Check these posts out: