Disclosure: This post may contain affiliate links. If you click on a link I may make a small commission at no extra cost to you. You can read the full disclosure here.
Last Updated on April 9, 2023 by Chris Panteli
Entrepreneurship and sporting talent are two very different realms. But you'd be surprised by how many pro athletes build successful businesses after ending record-breaking sporting careers.
In this post, we'll take a closer look at pro baseball players who have gone on to build successful careers off the pitch.
From non-profits and start-ups to cattle ranching and coffee shops, these pro baseballers show us how to pivot and make it big in a totally different arena.
Derek Jeter
Net Worth: $200 million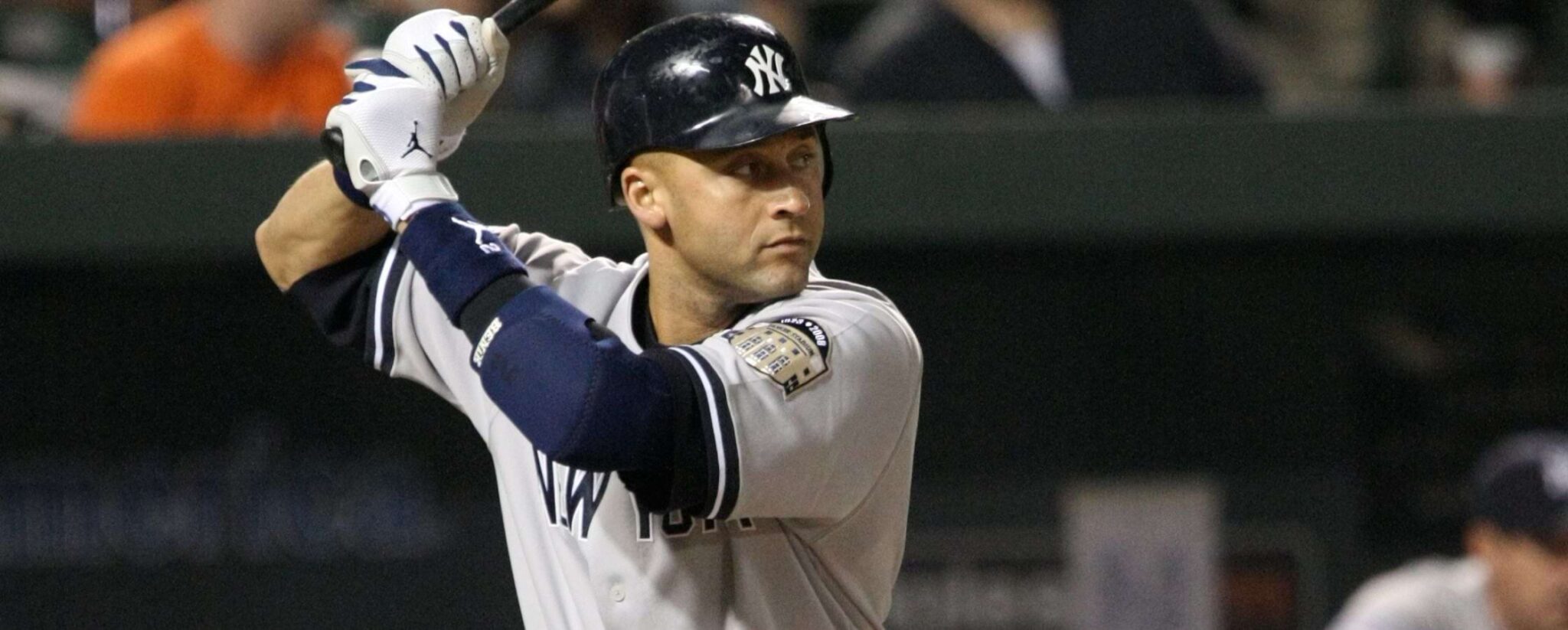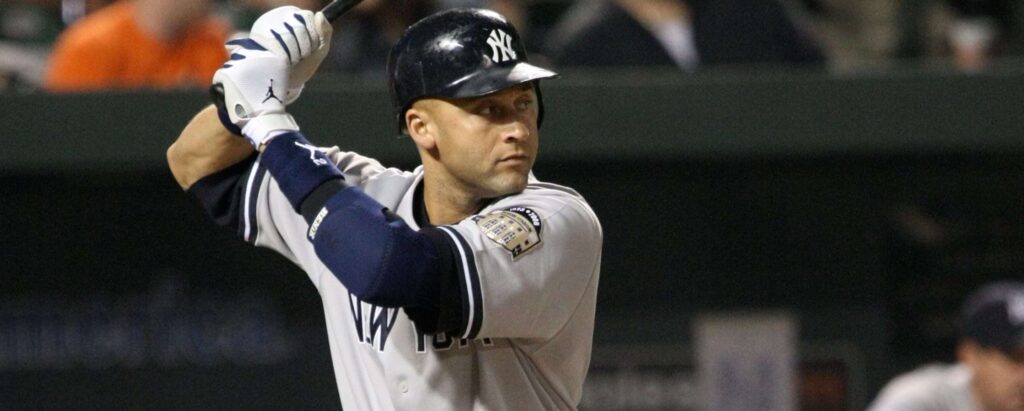 Derek Jeter is a five-time World Series Champion who played for the Yankees. He's the all-time career leader for the team in hits, doubles, games played, and more. His long list of accomplishments includes 14 All-Star selections, five Silver Slugger Awards, five Gold Glove Awards, and two Hank Aaron Awards.
He stopped playing baseball in 2014 after a 20-year career and is still one of the most highly respected players to ever play baseball. In honor of his career, he was inducted into the Hall of Fame in 2020.
Jeter still has close ties with baseball, but he's established himself as a successful businessman in other fields. In 2017, he became part-owner of the MLB's Miami Marlins and was the first African-American to serve the role of CEO for any major league team in the history of the sport.
As well as his role as CEO, Jeter is also the founder of the Players' Tribune. This is a multimedia company where athletes share their perspectives on games, helping fans get closer to the sports they love.
Back in 2013, Jeter also announced the opening of Jeter Publishing, which has gone on to produce several New York Times Bestsellers, including a full-color photo book called Jeter Unfiltered, a behind-the-scenes look at Jeter's life and career.
Alex Rodriguez
Net Worth: $350 million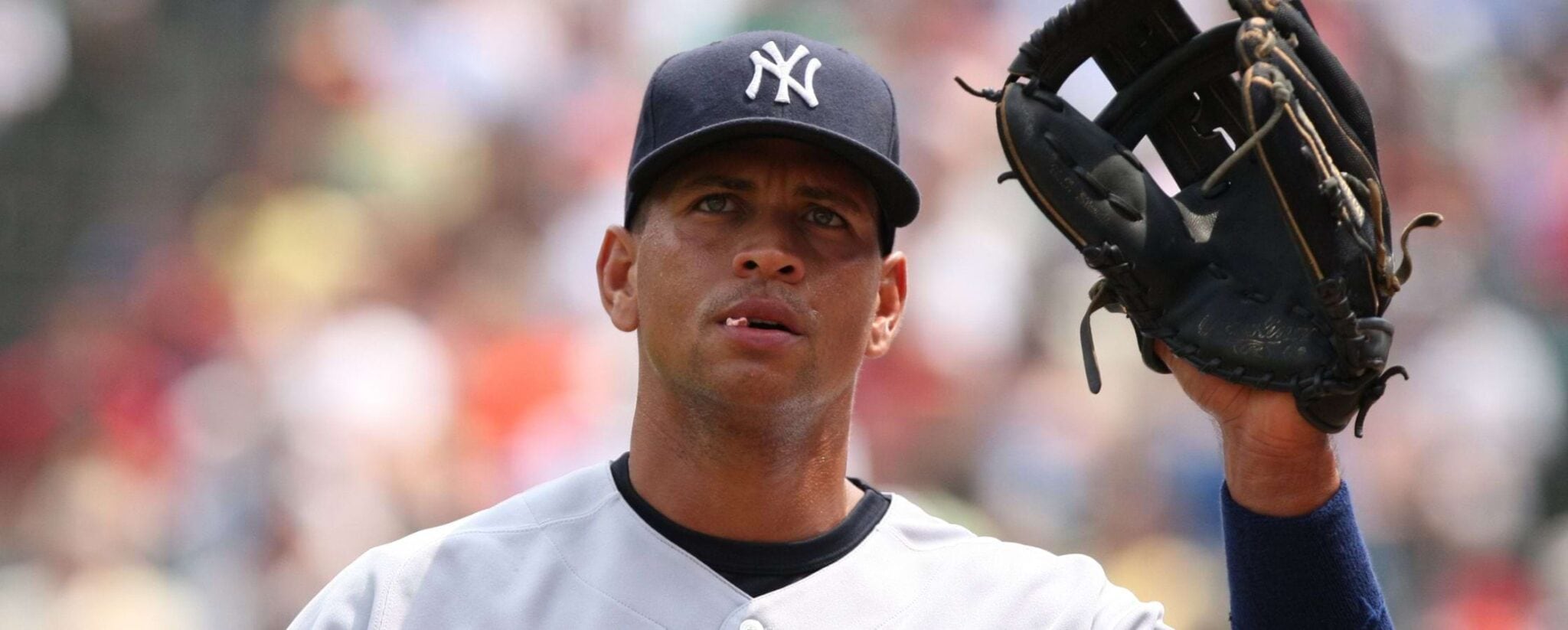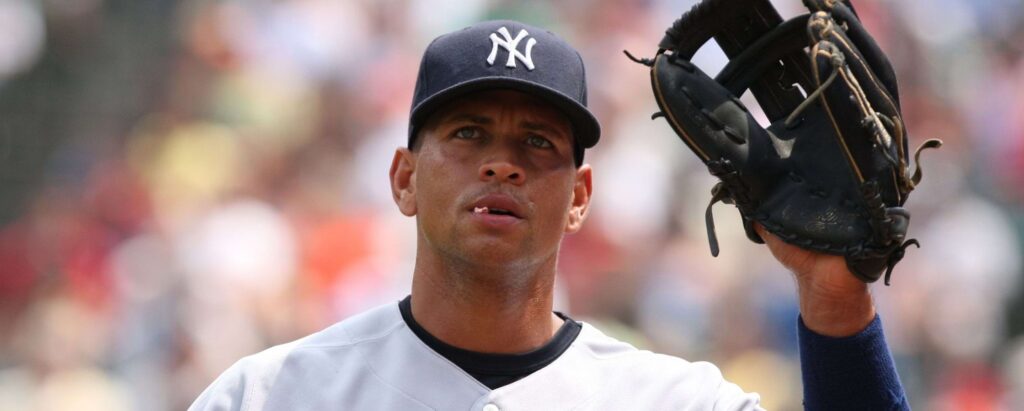 Rodriguez is considered one of the greatest baseball players of all time. With a career .295 batting average, he has over 600 home runs, 2,000 runs batted, 2,000 runs scored, and over 3,000 hits. He's the only player in MLB history to achieve all of those feats.
On his trophy table, Rodriguez has three American League Most Valuable Player awards, 10 Silver Slugger Awards, and two Gold Glove awards. He's a career record holder for grand slams and a 14-time All-Star.
Although Rodriguez signed two of the most lucrative contracts in baseball history, he was banned for the 2014 season after admitting he used performance-enhancing substances. Even so, he's gone on to achieve some great highs during his business career.
The former New York Yankees third baseman is the CEO and Chairman of his investment firm A-Rod Corp. This company has contracts worth over $1 billion and has investments in over 40 companies and partnerships.
Rodriguez's portfolio has investments in real estate, gyms, and even a telemedicine company, which he invested in with his fiancee Jennifer Lopez back in 2019.
Rodriguez is also the co-founder and director of Lopez's skincare company, JLO Beauty, although they are no longer engaged.
Joe Cronin
Net Worth: $5 million
Cronin had an impressive 20-year baseball career for several teams, including the Pittsburgh Pirates, Washington Senators, and Boston Red Sox. He became the first American League player to become an All-Star for two teams and was elected to the Baseball Hall of Fame back in 1956.
Toward the end of 1947, Cronin became general manager of the Red Sox and stayed in that position for eleven years. In January 1959, he was elected president of the American League and was the first former player to be elected into the position.
Overall, he spent over 48 years in the baseball arena, working his way up to prestigious positions within the sport.
Nolan Ryan
Net Worth: $60 million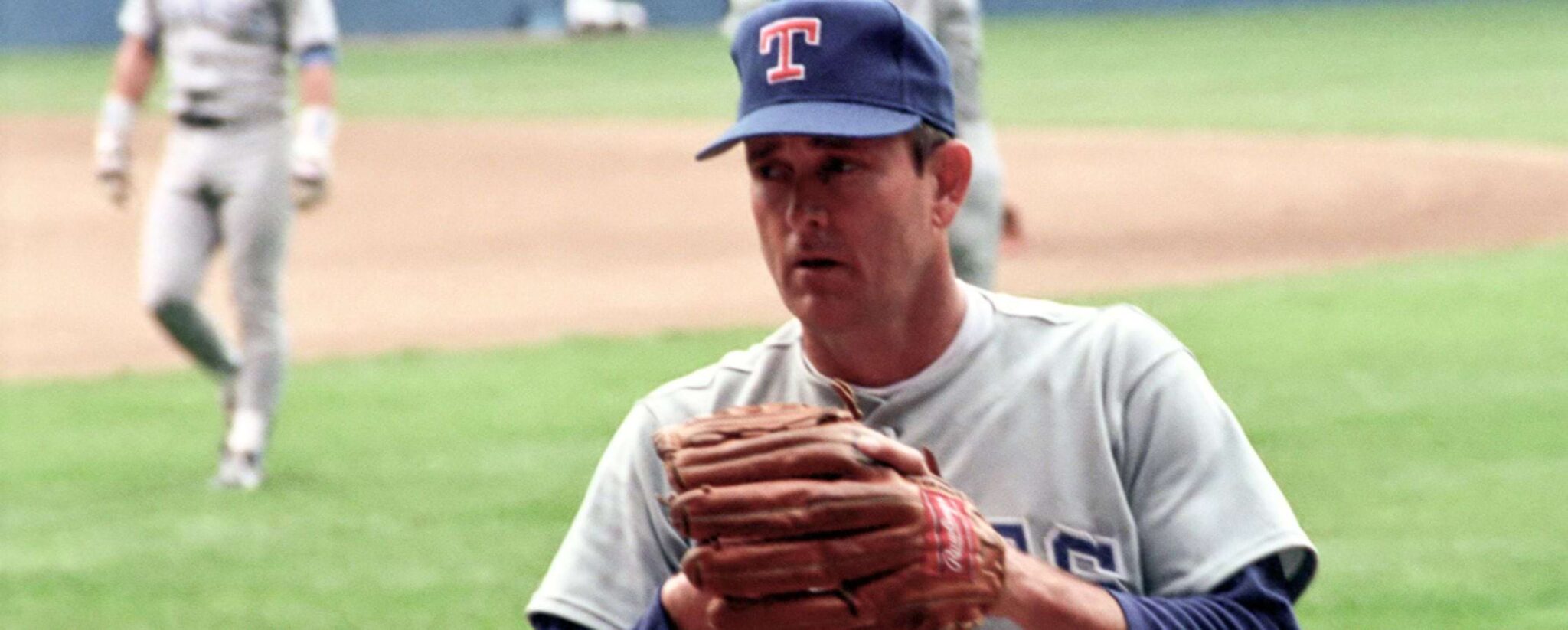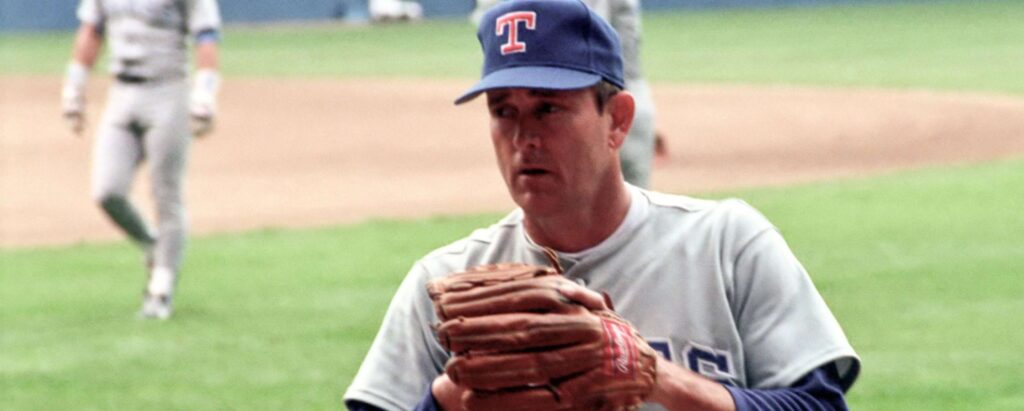 Ryan's record 27-year playing career spanned four decades. He played for the New York Mets, California Angels, Houston Astros, and the Texas Rangers. After retiring in 1993, he became the chief executive officer of the Texas Rangers and an executive adviser to the Houston Astros.
In 1999, he was inducted into the Baseball Hall of Fame, widely regarded as one of the greatest MLB pitchers of all time. He consistently threw 100-mile-per-hour pitches, which helped solidify his place in baseball history.
But his career didn't end with baseball. Ryan has a diverse business portfolio (Ryan Sanders Sports & Entertainment), spanning cattle farms to coffee shops.
One of the first businesses Ryan set up was a cattle ranch. The success of this endeavor led to the success of his other companies, including Nolan Ryan Beef, which supplies many supermarkets and fast food restaurants throughout Texas. Ryan also supplies the official hot dog at Minute Maid Park, Dell Diamond, Globelife Park, and Whataburger Field.
You'll usually find Ryan at one of his three ranches in Texas, but he also launched a Minor League Baseball team, Round Rock Express, near Austin in 2000.
Kim Ng
Net Worth: $2 million
Kim Ng was never a pro baseball player, but her accomplishments within the sport definitely warrant adding her to this list.
Her interest in baseball began when she started playing stickball on the streets of Queens. Later, in 1990, she graduated from the University of Chicago. While there, she played softball and got named MVP infielder. At college, she earned her B.A. in public policy.
Ng got an internship with the Chicago White Soz after graduating, and in 1995, she became the youngest person (not to mention the first woman) to present a salary arbitration case in the major leagues – which she won.
She went on to work in offices of the American League and eventually became the Director of Waivers and Records. At age 29, she became the youngest assistant GM in MLB, working for the New York Yankees.
In 2001, she joined the Dodgers as Vice President and assistant GM but eventually left to become the senior vice president of baseball operations for MLB in 2011.
Now, Ng is the General Manager of the Marlins after being passed over for at least five other GM positions. She is the highest-ranking female baseball executive and the first female GM in MLB history.
Cal Ripken Jr
Net Worth: $75 million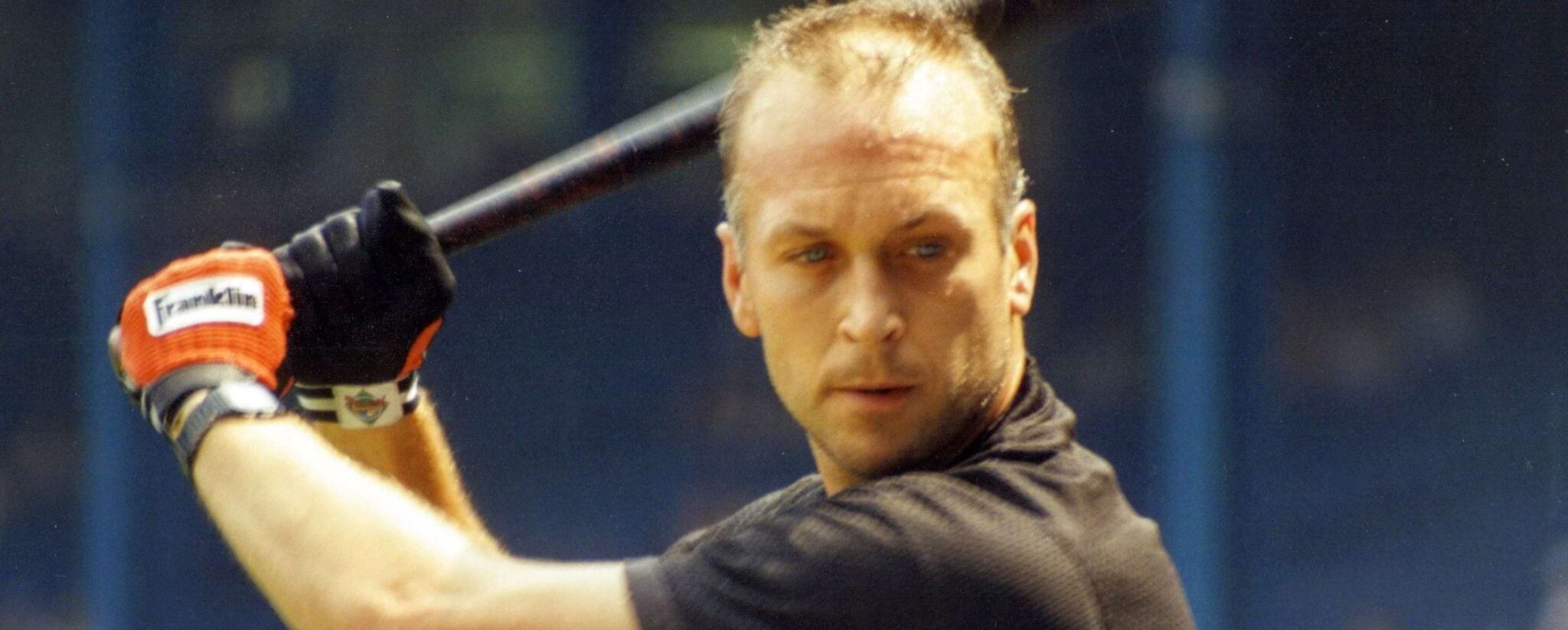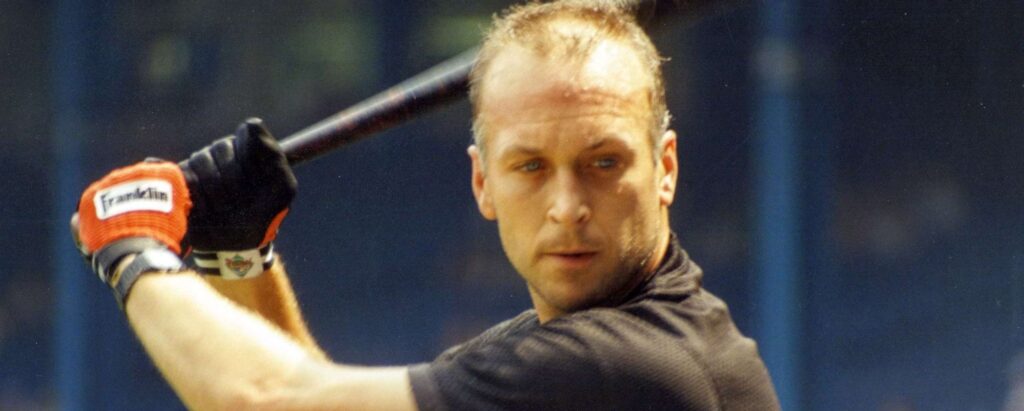 Calvin Ripken Jr, better known as The Iron Man, is a third baseman who played 21 seasons for the Baltimore Orioles. With over 3,000 hits, 431 home runs, and almost 1,700 runs batted, he has won two Gold Glove Awards for his defense.
The 19-time All-Star was named the American League Most Valuable Player twice and he holds the record for consecutive games played. In 2007, he was inducted into the National Baseball Hall of Fame, gaining 98.53% of the votes – the sixth-highest election percentage in history.
Ripken has remained dedicated to baseball throughout his business ventures, establishing and growing Ripken Baseball and the Cal Ripken, Sr. Foundation.
He has always been passionate about growing the game at the grassroots level, starting his venture by constructing a baseball complex in his hometown of Aberdeen, Maryland.
For over 18 years, Ripken's non-profit organization has developed youth programs and constructed parks to address problems facing at-risk youth in disadvantaged communities across the United States.
Todd Stottlemyre
Net Worth: $24 million
Stottlemyre played for 15 seasons in Major League Baseball as a starting pitcher. Most notably, he was a member of the Toronto Blue Jays, where he won two World Series Championships in 92 and 93. During his career, he also played for the Oakland Athletics, St. Louis Cardinals, Texas Rangers, and the Arizona Diamondbacks.
Today, Stottlemyre is a high-performance business coach, bestselling author, business owner, keynote speaker, and investor. He's taken his success in the baseball arena and packaged it in order to help companies and clients achieve similar levels of success.
His global marketing business is renowned and he speaks to audiences across the country. His goal is to help others dream big and achieve their goals by creating roadmaps to success.
Stottlemyre has done an impressive job of taking his unique success in the realm of baseball and applying it to different areas of business. Clients line up to hear him speak because he has done such a successful job of growing his empire and stepping outside of the sports arena.
Randall Thompson
Net Worth: $9 million
Last but certainly not least, Randall Thompson was a pitcher for the Toronto Blue Jays in 2011. His love of baseball began at the age of five and he eventually got to play in MLB for one season.
After being released by the Blue Jays, Thompson admits to having somewhat of an identity crisis. He took a job as a pitching coach, but he realized he had more of a creative calling.
He got an unpaid internship at an ad agency in St Pete, Florida, and lived in his sister's garage-turned-studio-apartment. He worked as a waiter at night to make rent but ended up leaving the internship and getting fired as a waiter.
With no job, no money, and no place of his own, Thompson recalled an idea he had while coaching baseball – turning a baseball bat into a drinking mug.
To fund his idea, he got a job as a paint delivery person and used his wages to buy 25 craft bats and a chop saw.
That was back in 2014, but by 2017, Thompson's company hit the seven-figure mark and the future of the business is bright.
By 2019 (and through the global pandemic), the company was making $13.5 million a year, and it continues to grow.
Of all the success stories in this list, Thompson shows that with some hard work and dedication to a dream, a million-dollar company can be built from nothing.
Conclusion
Major League Baseball is a lucrative career for the very best players, but those careers are usually short-lived. These famous baseball players and managers in the industry have shown that their success extends far beyond the field.
From investing in local businesses to starting a brand-new venture from the ground up, it's interesting to see what some of the top players in the sport have achieved after their record-breaking careers came to an end. 
Want to grow your own bank balance? Check these out: