Disclosure: This post may contain affiliate links. If you click on a link I may make a small commission at no extra cost to you. You can read the full disclosure here.
Last Updated on October 23, 2022 by Chris Panteli
Online Jobs for College Students With No Experience
If you're a college student then you'll most likely be needing a way to fund the next few years of partying, late nights, and debauchery. Although I'm sure cracking the books is also high up on the agenda, one thing you can be sure about: college will be expensive!
So you have most definitely come to the right place if you're in search of online jobs for college students with no experience. And you have also made a great decision to proactively look for ways to ensure your financial survival.
How to find online jobs for college students with no experience
When searching for online jobs as a college student you'll want to find the right balance between earning potential and time commitment – as your studies will no doubt be of the utmost importance. This curated list of recommendations navigates the online jobs world and provides actionable solutions. It may suit you to focus solely on one opportunity – or to combine jobs in order to optimize your work/study balance.
The main problem with working as a college student is finding the right balance between your studies and everything else you need to do. That's why choosing an online job is such a good idea – apart from when you're confronted with the 3 most dreaded words ever strung together in the English language (when job hunting) – MUST HAVE EXPERIENCE!
Well, you need not fear! This curated list of potential employment means you won't require much more than a bit of drive, maybe some education, and definitely a computer – and you can be bringing home the bacon in no time.
17 Online Jobs for College Students With No Experience
The catch-22 situation you can often find yourself in when job hunting is the requirement for prior experience. Well, without experience you can't get the job, and without the job, you can't get the experience. So many have found greater success in the online world, as the barriers to entry are much lower.
There is also vastly greater flexibility in working hours and no commitment to travel. This winning combination has seen college students from up and down the country flock to the internet – and finding real means of income whilst studying.
Here are 13 online jobs for college students with no experience you can start today:
Recommended: 19 Genius Jobs For Lazy People
1. Become a Bookkeeper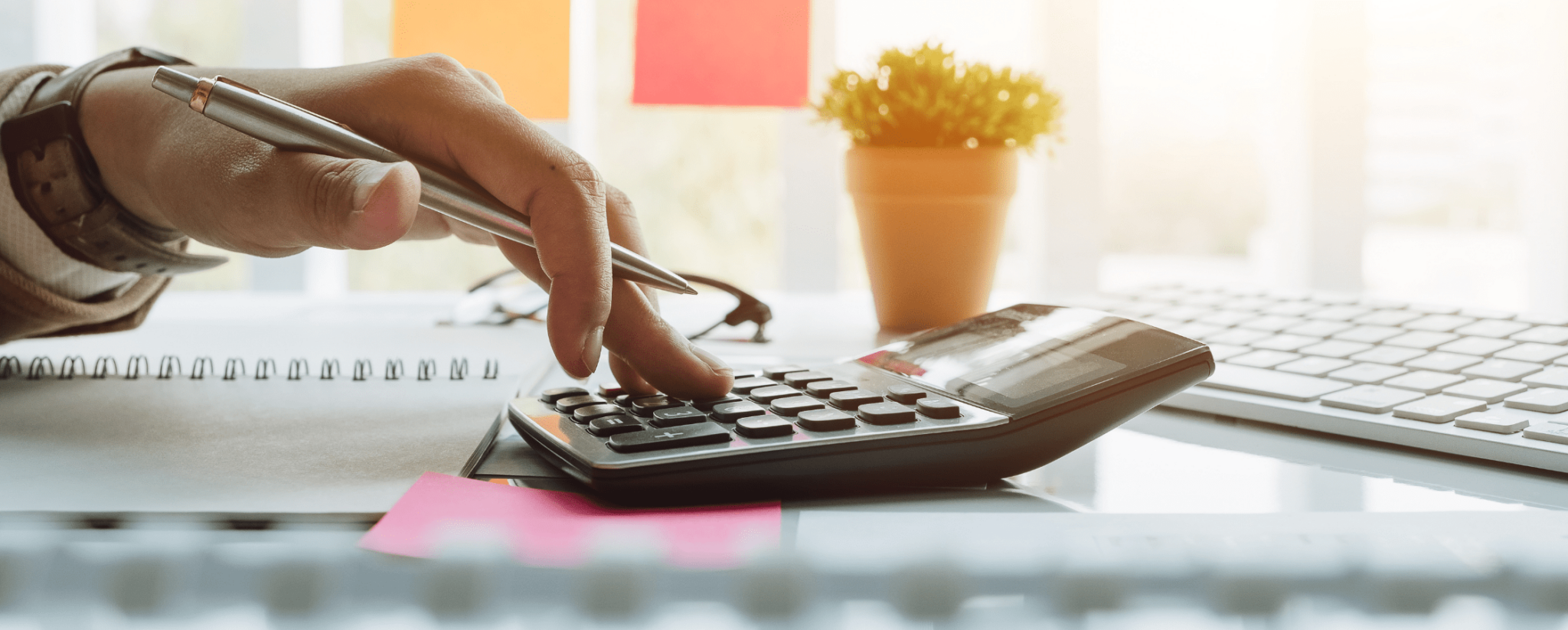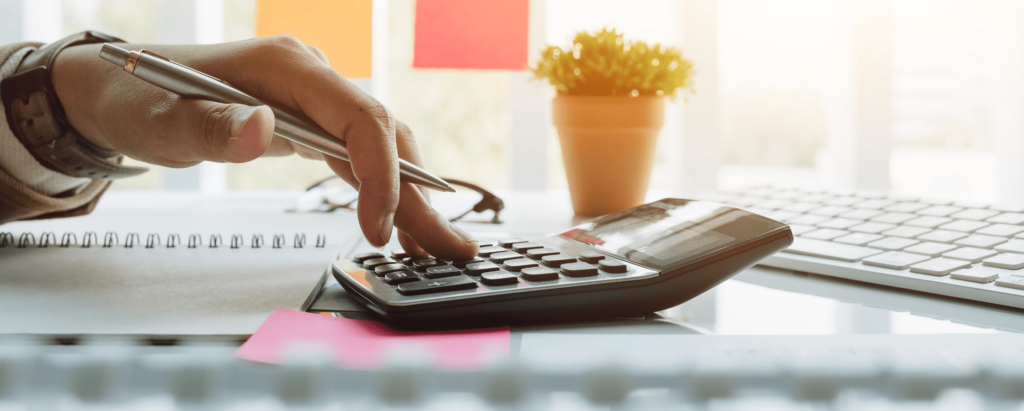 Let me paint you a picture.
You're a college student who has zero experience in any particular field. These days, even low-skilled bar work jobs are often advertised as positions with required experience! What a bummer! How the hell are you going to afford to do anything?
But wait!
You are also top of your class for math and have a penchant for numbers, detail, and earning more money than any bar will ever pay you!
Well, becoming a bookkeeper could be the absolute perfect job for you then. It does not require any formal education and is one of the highest-paid positions for professionals without a college diploma. But it's also a perfect opportunity for any go-getting college student looking to earn a decent amount of extra cash.
Although you won't need any formal qualifications or experience, it would be a good idea to invest in your education so you can build your own profitable online virtual business. And that's exactly what the Bookkeeper Launch course can deliver.
Finally, Be Your Own Boss
Take the FREE workshop from Bookkeepers.com and find out exactly how you can start your very own Digital Bookkeeping Business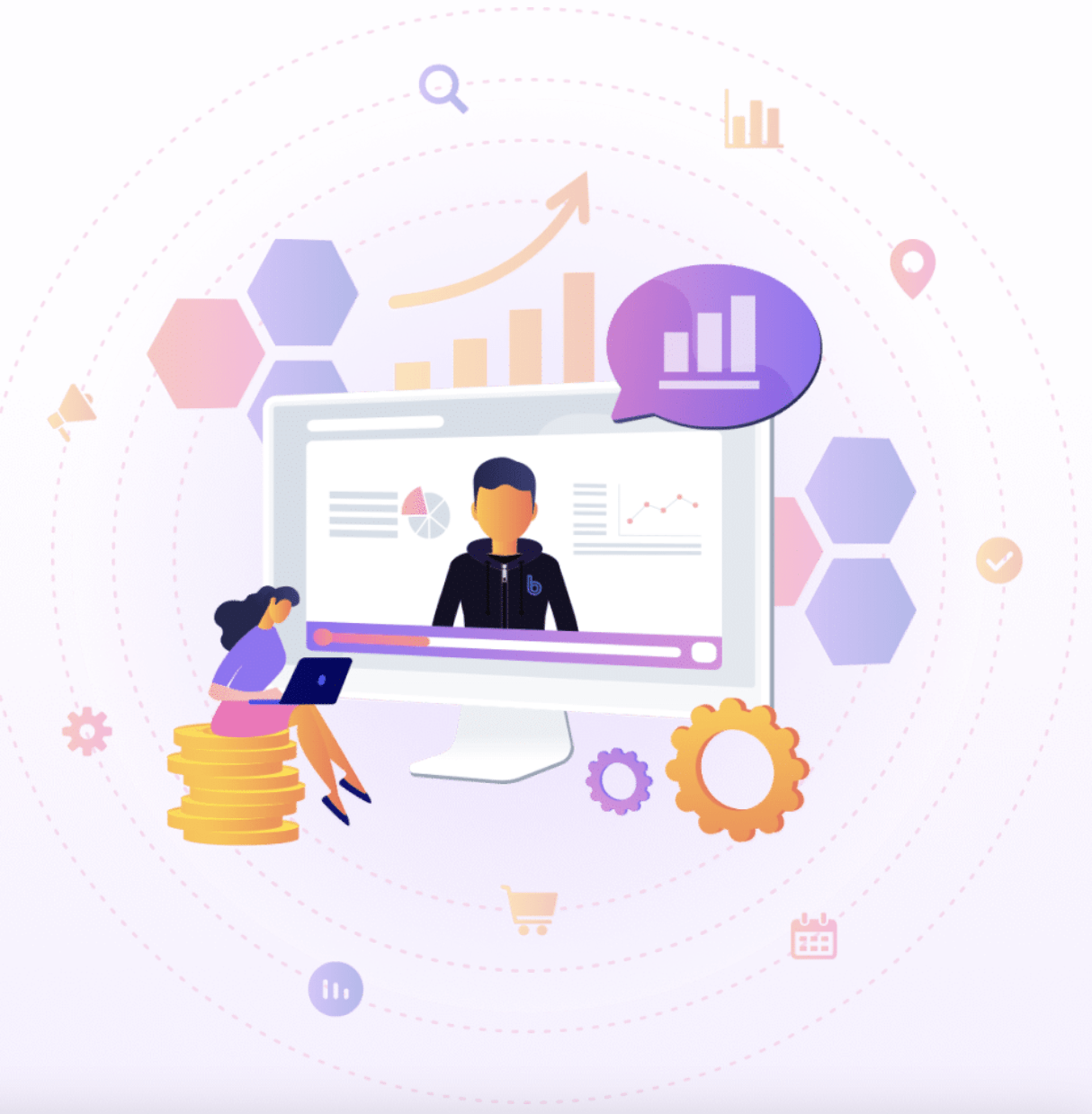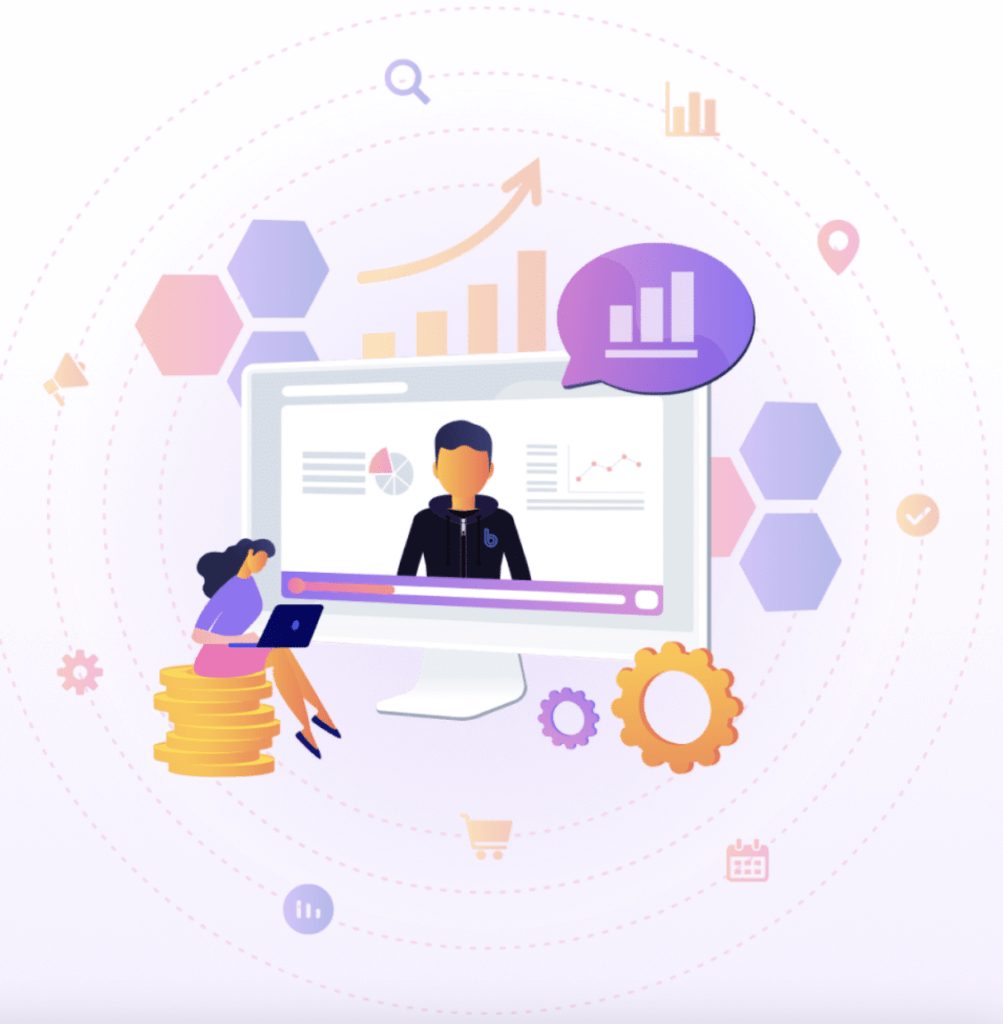 The course is a self-paced and flexible program, which means there are no set class times and you don't need to show up every day – perfect for college students.
Many students land their first client within 3 months and that's without any experience. And the whole thing can be done whilst sitting in your underpants at home. Their flagship course offers University grade education and can teach you how to get high-paying clients so your new virtual business' profits can skyrocket.
2. Become a Proofreader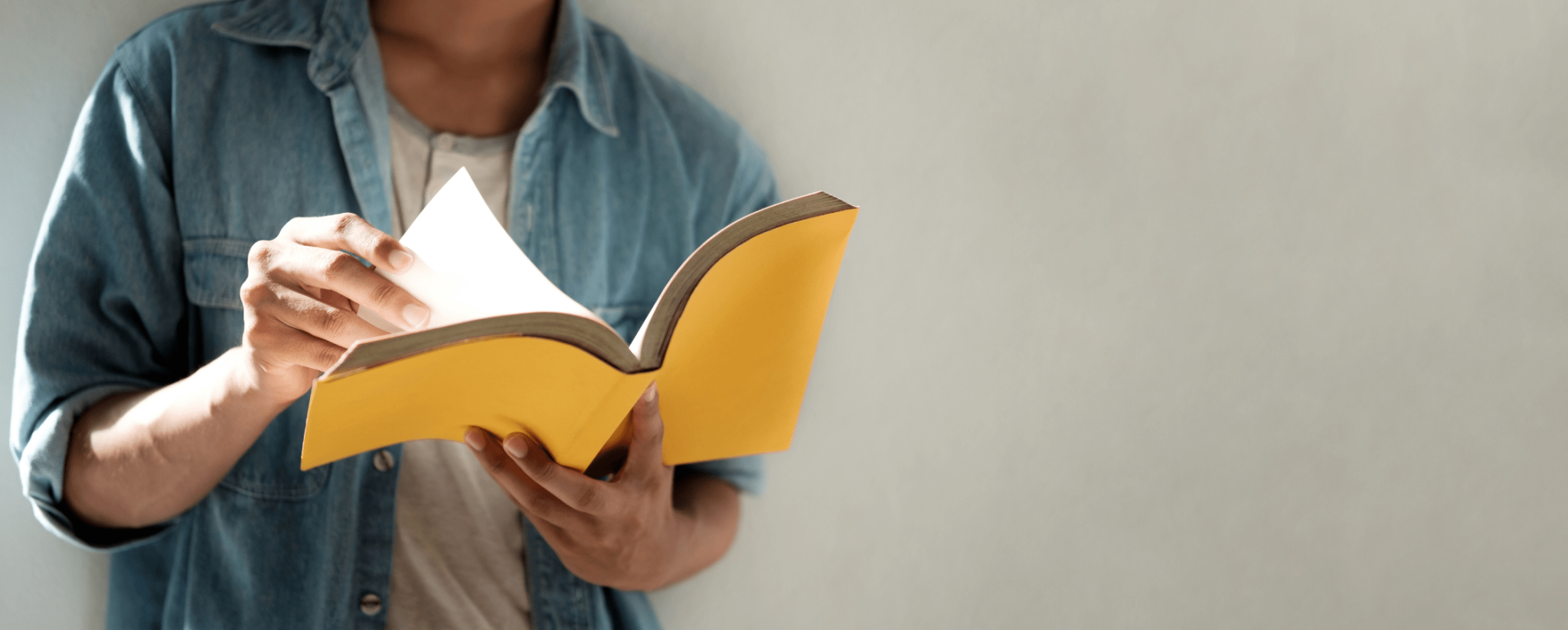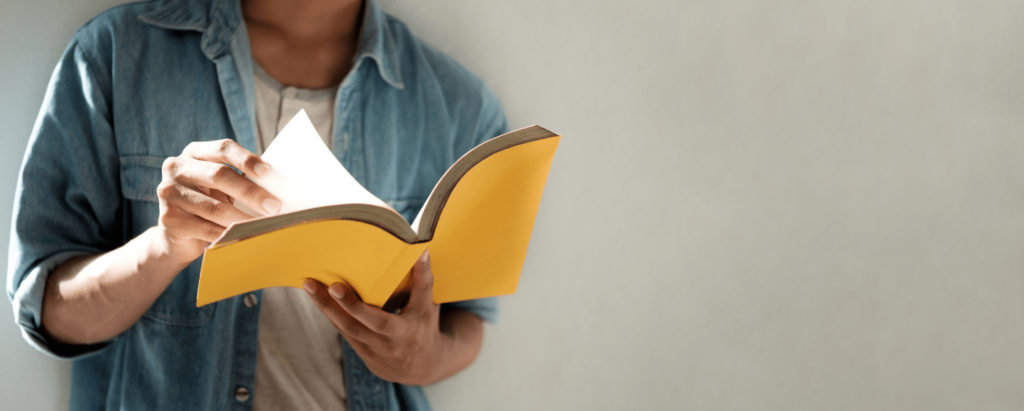 Are you a stickler for good grammar? Does it make your skin crawl when you read a blog post with half a dozen typos and a bunch of misspelled words?
College students up and down the country are in an ideal situation to make money online from proofreading. As young learners, your brains are functioning at an optimum level. And transferring these skills into a money-making side hustle is a natural step into a student job that pays well.
Again, no formal qualifications or experience is required to become a proofreader – but learning the skills to proofread effectively and to market your services to find clients would be worth a small investment.
Taking the Proofread Anywhere online course can give you the skills needed to start your very own freelance proofreading online student job.
Learn How To Start Your Own

Proofreading

Business
Alicia made $1,100 the first month after she graduated from one of Caitlin's proofreading courses – even while she was still working full-time at her retail banking job!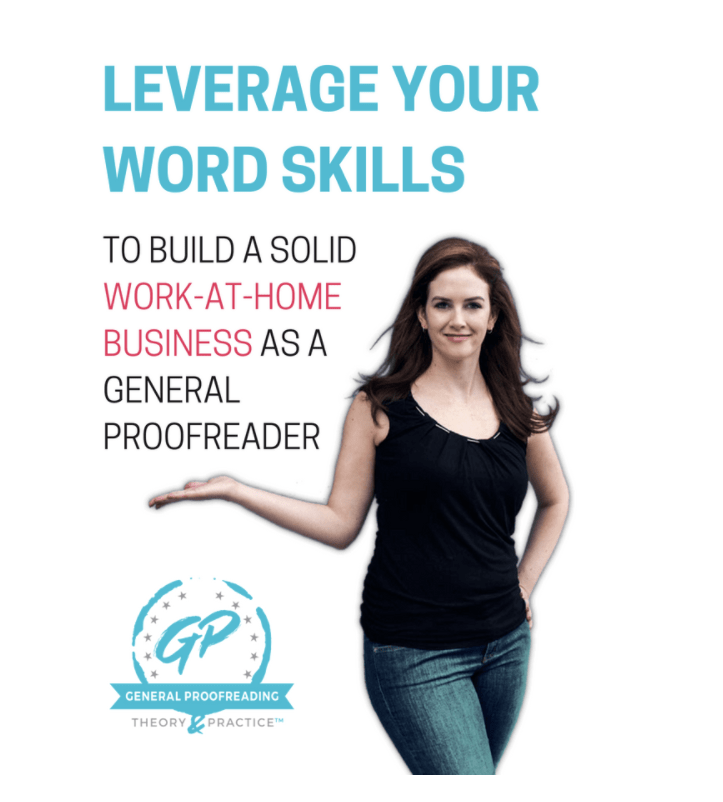 The 'general proofreading course' is ideal for students – and includes 40+ lessons across 9 modules as well as bonus resources. Once you have completed the course you will be ready to start your work-from-home proofreading job.
And since you will be your own boss, you can decide which clients to work with and what projects you want to work on. All online, and from the comfort of your student digs!
3. Become an Online Teacher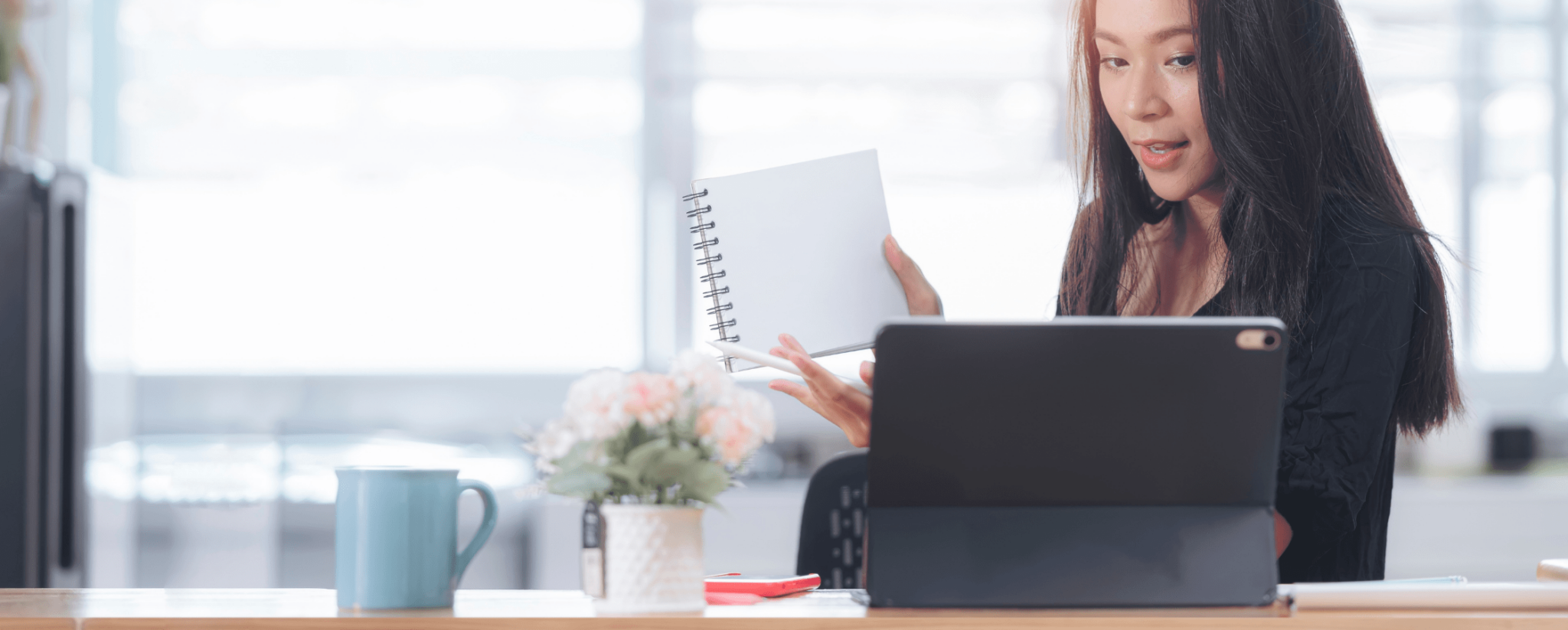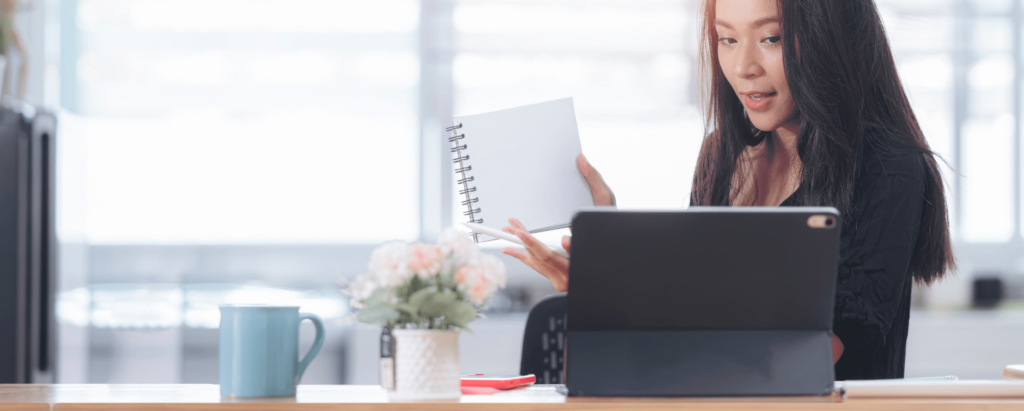 Just because your a student, doesn't mean you can't teach others skills you have already acquired and mastered. In fact, teaching online using a platform like Outschool is an excellent opportunity for college students to earn a lot of money – even without teaching experience!
You do not require any formal teaching credentials to offer lessons on the platform, and as long as you deliver classes that provide value and education, you're good to go. There is a requirement to pass a criminal background check (quite rightly) and you will need to be a resident of either the US, Canada, Australia, New Zealand, or the United Kingdom.
You can offer classes on all subjects and in all formats and they will be delivered to learners up to the age of 18. It's best to teach something you are passionate and knowledgable about – which for college students should mean you have a wide variety of choices at your disposal.
Finally, what's great about Outschool is the flexibility and control it gives you whilst undergoing your own studies. You can teach online from your home and on your own schedule – perfect for the hardworking student. And you have complete freedom to set your own prices and number of participants for each class – Outschool just takes a 30% service fee from enrollments.
So what are you waiting for! Get teaching now and start earning some extra money from your new online job.
4. Become a Freelance Writer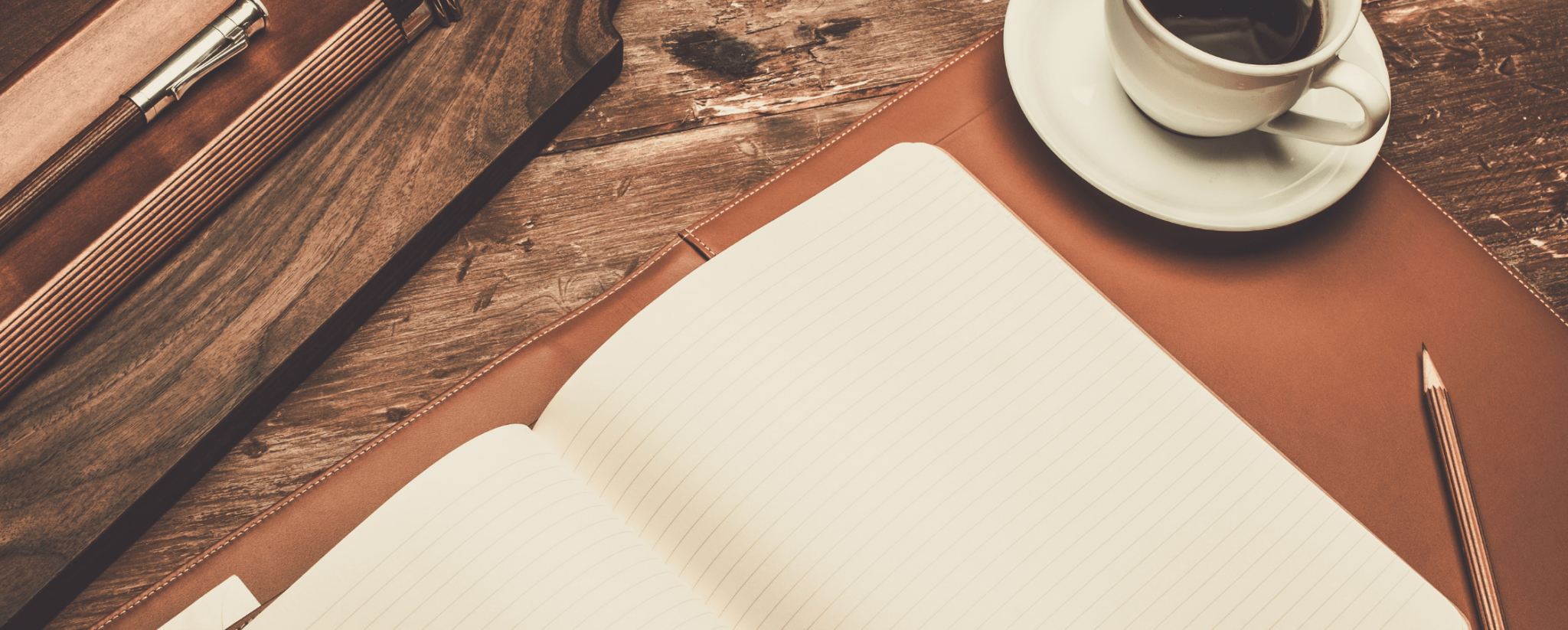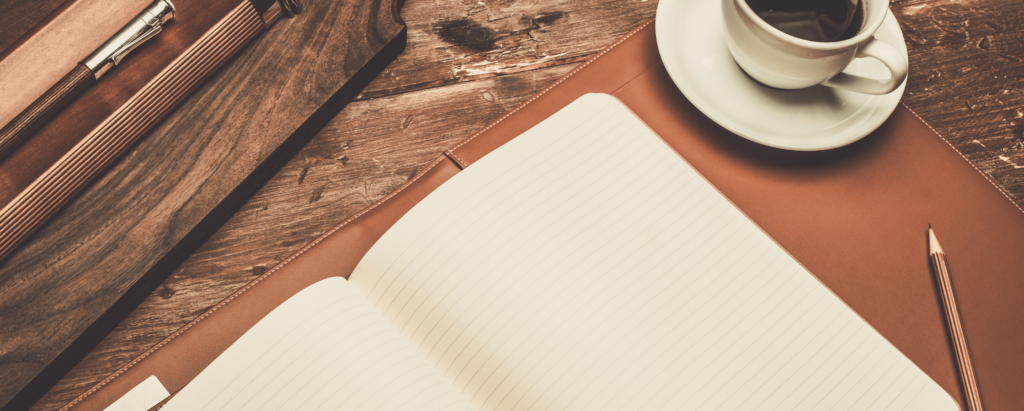 If you're a college student, then one skill you will certainly be familiar with is that of writing. In fact, one could posit that you are uniquely positioned to be in your prime to monetize this 'in demand' skill by offering your services freelance style!
SEMrush (a marketing campaign and content service) performed a 2019 study that found 40% of businesses outsourced their content creation processes – with over half (53%) being in writing. There has never been a better time to get paid for a skill I'm sure you are already very adept at.
And what's great about online freelance writing is the ability to totally avoid the stress and pitfalls of full-time employment. You won't be required to keep regular hours or even turn up to the office miles away from where you live!
There are lots of places to find freelance writing opportunities, and the pay will vary depending on your level of expertise and experience. But the more content you produce and the better you get; the more you will earn.
FlexJobs has lots of freelance writing opportunities for all types of projects and experience levels – and you can find remote jobs easily that cater to your interests and passions.
iWriter is a service I am very familiar with and I personally know a number of people that make great money working part-time on this platform. The writing is mainly for blog and website content and everything is done via their platform. You will have to take a small test as part of an application process, but once approved you can begin accepting jobs immediately.
The earnings will be quite low initially as you will start out as a 'standard' writer – making 65% of the price of each article, which is $2.15 for 500 words. But as you progress your quality ranking level, your earnings will rise accordingly. And once you achieve 'Elite Plus' status the same 500 words will net you $25.35.
Finally, WritersWork is an all-in-one platform designed to streamline the entire freelance writing process. They scour the web for the best writing gigs and deliver them straight to your dashboard. They also provide career training, writing tools, and the ability to produce an online portfolio – all for one low monthly price.
This is an excellent opportunity for college students to work flexibly and make extra cash for writing whilst at school. There is also the added possibility of transitioning this part-time college job into a fully-fledged career – with some freelance writers making 6-figure salaries and more.
Laura Brown has an incredibly affordable and informative online freelance writing course where she shares her over 30 years of experience. The 2.5-hour on-demand video training teaches you exactly how to become an elite writer and command the highest rates!
5. Become a Blogger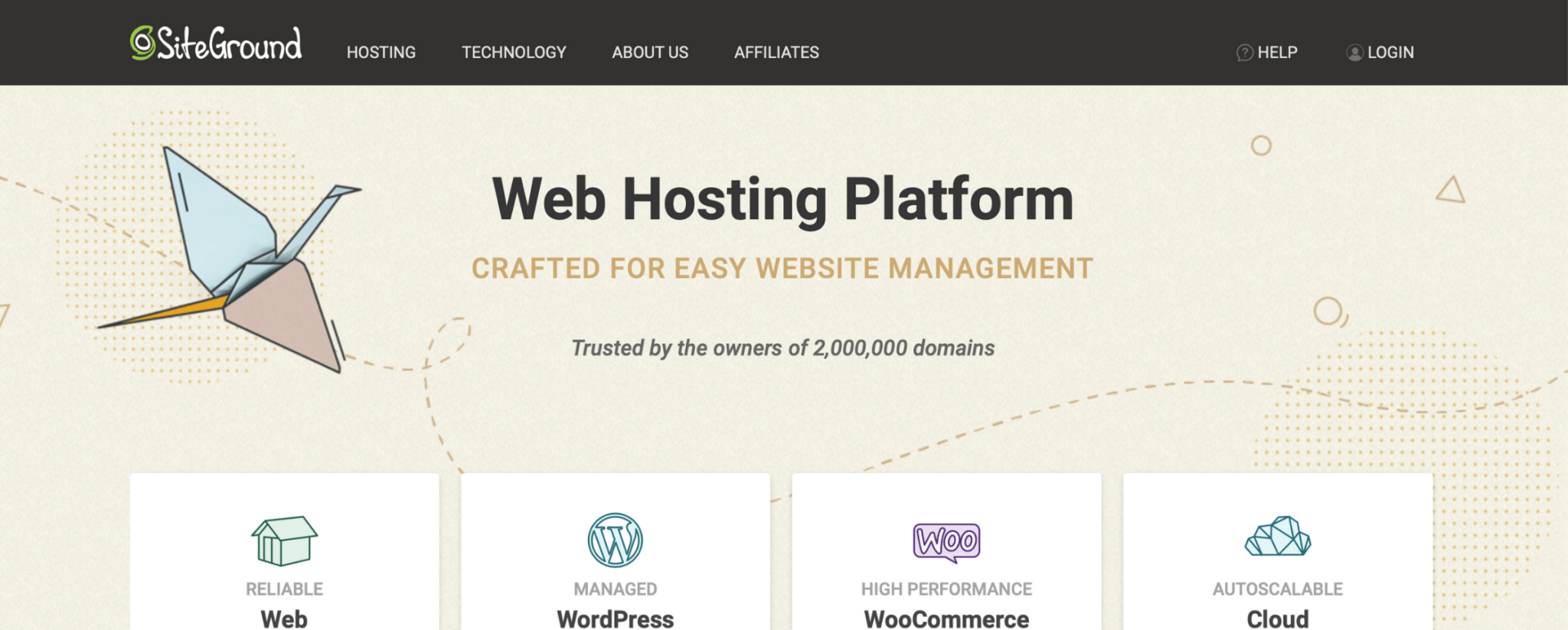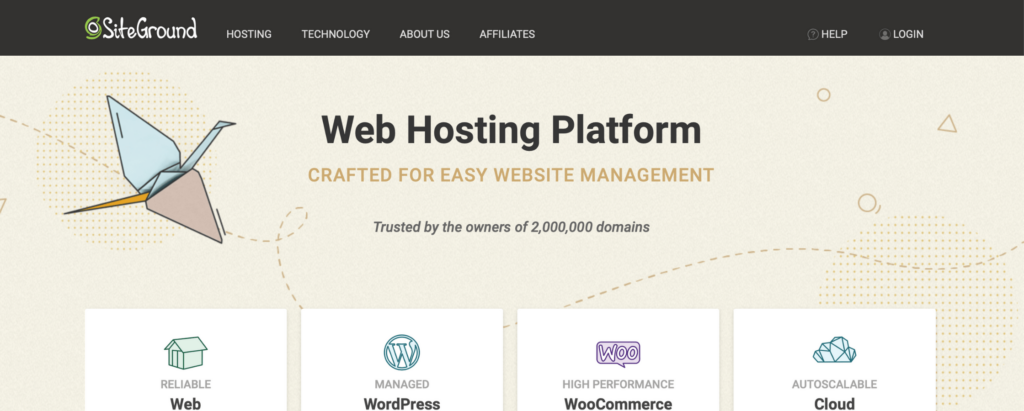 If you like the idea of having your own online business, then blogging could be the perfect job for any college student. The 'barriers to entry' to start a blog a very low – with really only a small monthly amount required for hosting.
There is a lot to figure out in order to generate visitors to your blog and start making money. But if you set aside a decent amount of time to continually learn and implement, you could be well on your way to making a few $100's a month.
I always recommend starting a self-hosted blog on WordPress with SiteGround – which is great for beginners.
And once you're all set up you'll want to go after the elusive but highly valuable free organic Google traffic – which is the ultimate way to start earning ad revenue and affiliate income. And Mike Pearon's Stupid Simple SEO course can teach you exactly how to do it! You can also read my in-depth review of his course and how valuable it is.
6. Become a Pinterest Virtual Assistant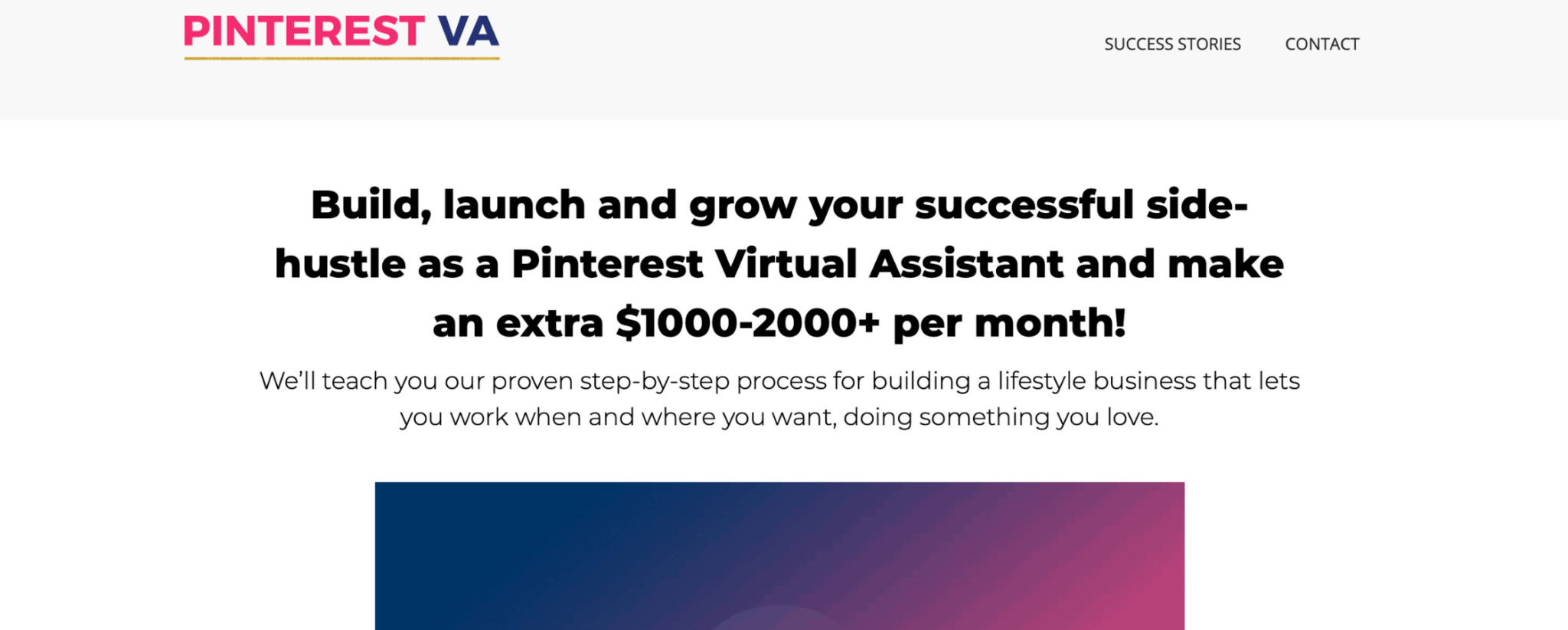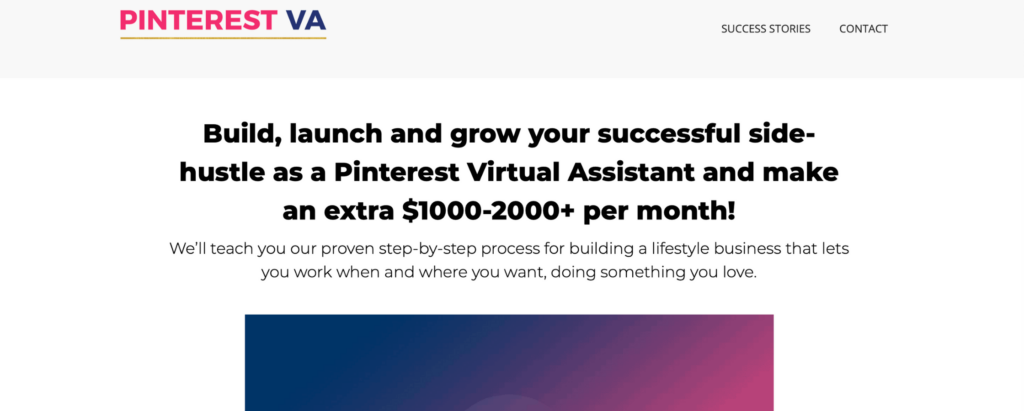 As a student, I'm sure you're familiar with every new-fangled platform and social media craze that comes on goes! But did you know Pinterest has been around for well over a decade now – with no signs of disappearing any time soon!
Did you know?
Pinterest has over 400 million active monthly users worldwide!
And the platform is used by more than just bored house-wives looking for food ideas. In fact, it's an incredibly powerful marketing tool for bloggers, online businesses, and brand development agencies. The power of having a strong Pinterest presence is so sought after, many businesses will outsource the tasks that are demanded by the platform – and that's where the eagle-eyed student comes into the picture.
Becoming a Pinterest Virtual Assistant is an ideal job for any college student – and can be done completely online with as many or few clients as you can handle. The core responsibilities will include things such as:
Profile set-up and maintenance
Pin image creation with tools such as Canva
Pin scheduling either manually or via Tailwind
Analytics reporting
Taking the PinterestVA online course by Kristin Larsen is a sure-fire way to expedite your ability to start making money from this online job. And you could realistically expect to earn an extra $1000-2000+ per month if you land the right clients and offer the right services – all of which are covered in the course.
Become A

Pinterest VA

Today
Learn a proven step-by-step process for building a lifestyle business that lets you work when and where you want, doing something you love.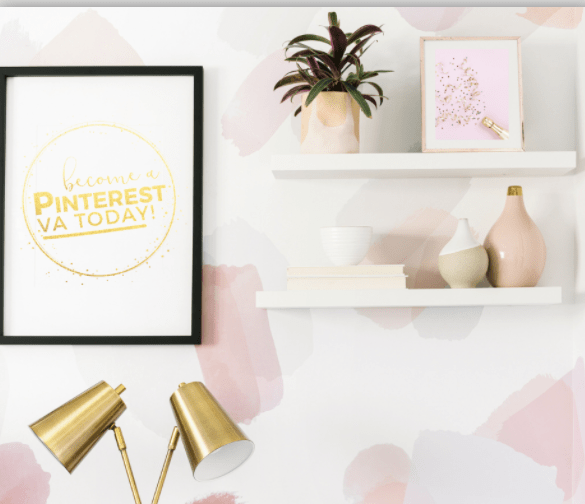 So if you spend all day on Pinterest anyway, why not make it pay?
Recommended: Becoming A Pinterest Virtual Assistant | $1000's/month
7. Become a Remote Worker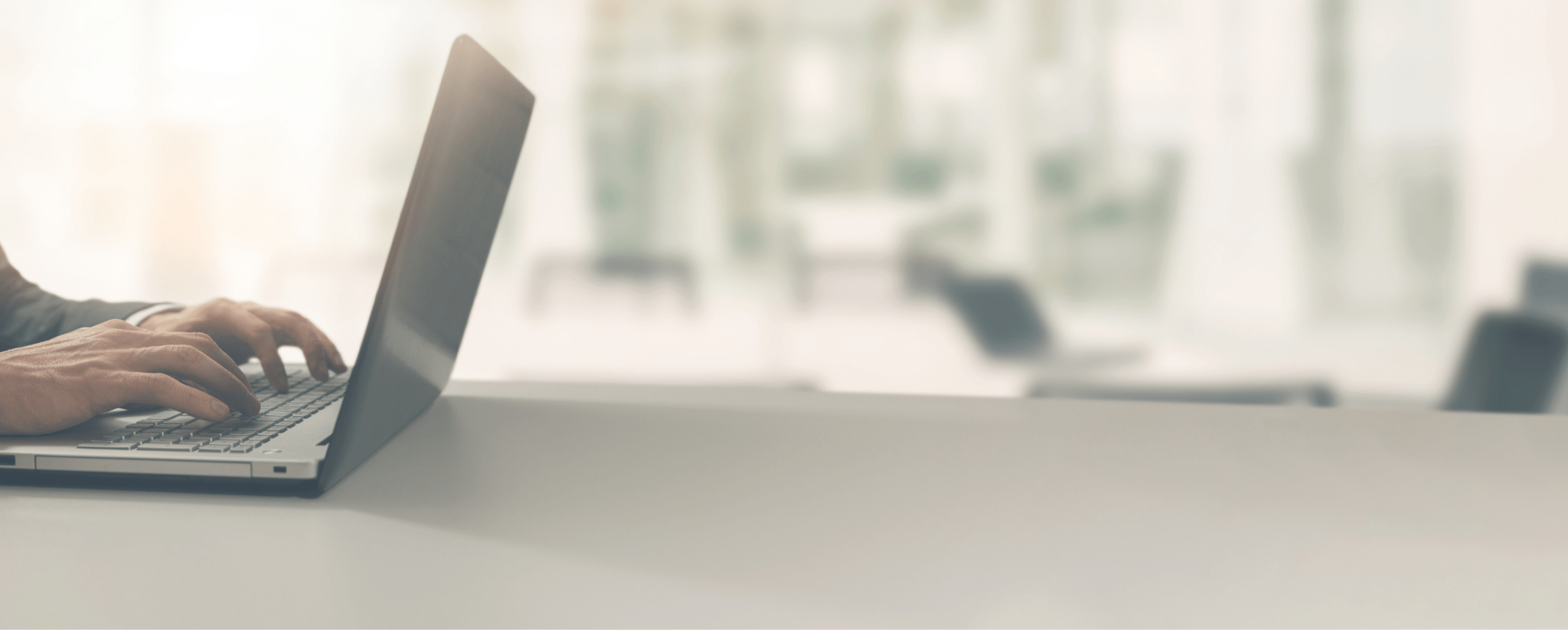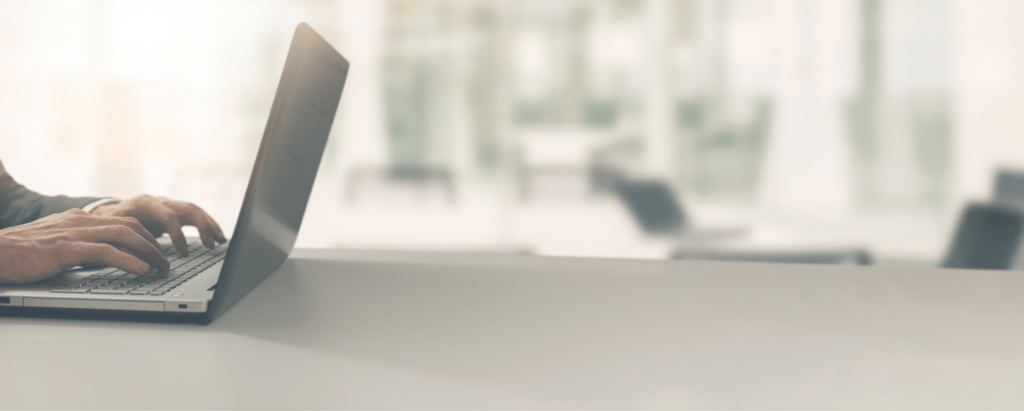 The working-world as we know it has changed – and perhaps forever. Since the pandemic, working habits have shifted dramatically across the globe – and 42 percent of the U.S. labor force are now working from home full-time.
The longevity of this tectonic shift is yet to be fully known, but it's clear to remain at least in the near future. The positive takeaway, especially for college students without any formal experience, is the increased opportunities for online jobs.
While many of the suggestions outlined in this article can provide meaningful earnings, gaining an actual full or part-time form of contractual employment is a great way to lock down guaranteed and predictable income.
FlexJobs is a leading platform that advertises the best remote and flexible full-time and part-time jobs in 50+ job categories which are all hand-screened, vetted and professional.
You could utilize existing skills you have already developed and refine your job search to these categories. For example, if you are a dab hand with social media then check out the marketing jobs – and if you like to crunch numbers and type, the data entry category is always updated with new and exciting opportunities.
A college student with a remote online job that pays well is definitely a great way to earn money whilst undergoing your studies!
8. Become a Survey Taker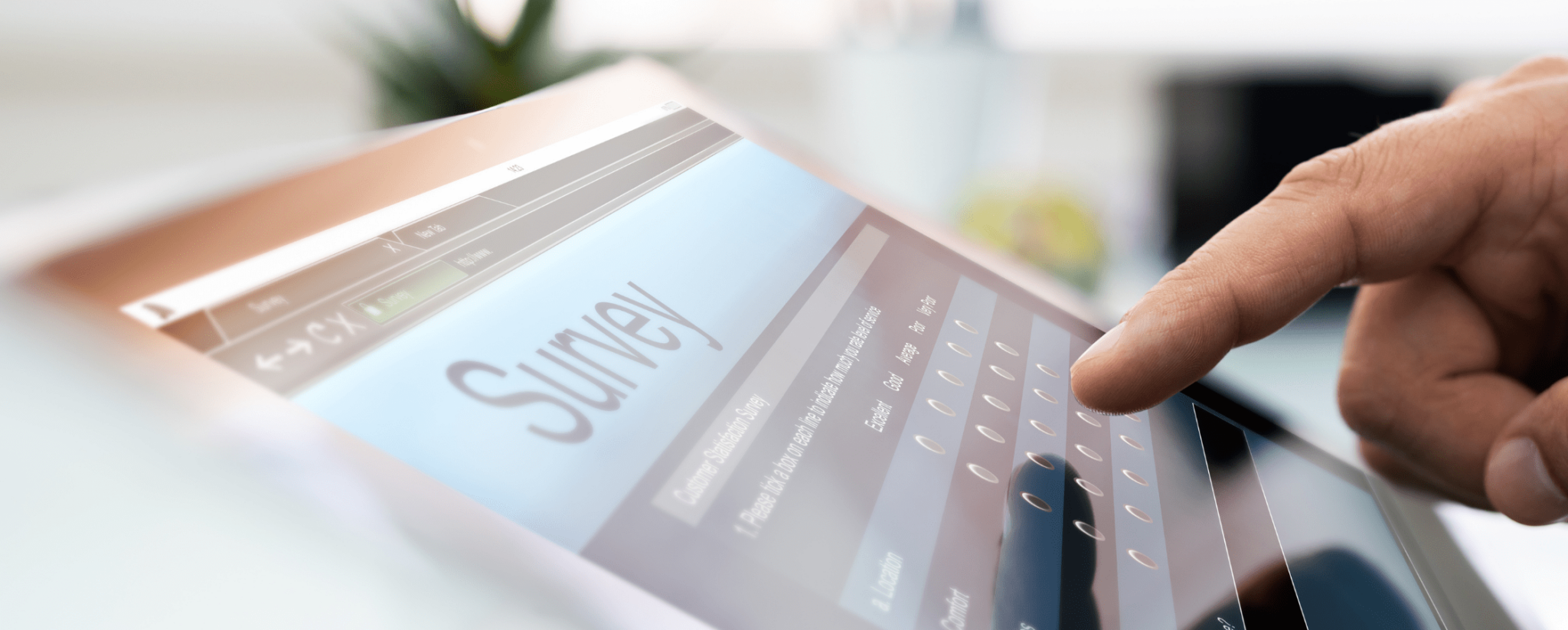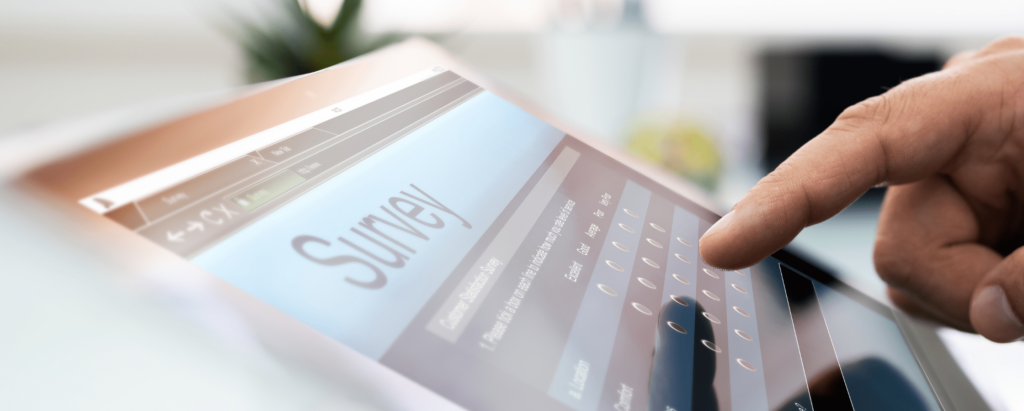 Taking online surveys is a great way for college students to make some extra cash – and if you approach this strategy methodically you can sustain a reasonable level of regular earnings.
I have taken online surveys for years now and grown a sizable account with money earned from this simple activity. The key is to ensure you are at your computer for a set amount of time each day and that you take the right surveys on the best platforms.
I always suggest getting started with SurveyJunkie, as the payouts are good and the surveys are reasonable in length. I have also had excellent success more recently with ZoomBucks:
ZoomBucks Review - Taking A Survey
Tap twice to load then open Video...
Although online survey taking most likely won't substitute for a regular online job, or one of the more high-paying opportunities – it is an excellent way to make some good money for very little effort.
9. Become a Short Tasker with mTurk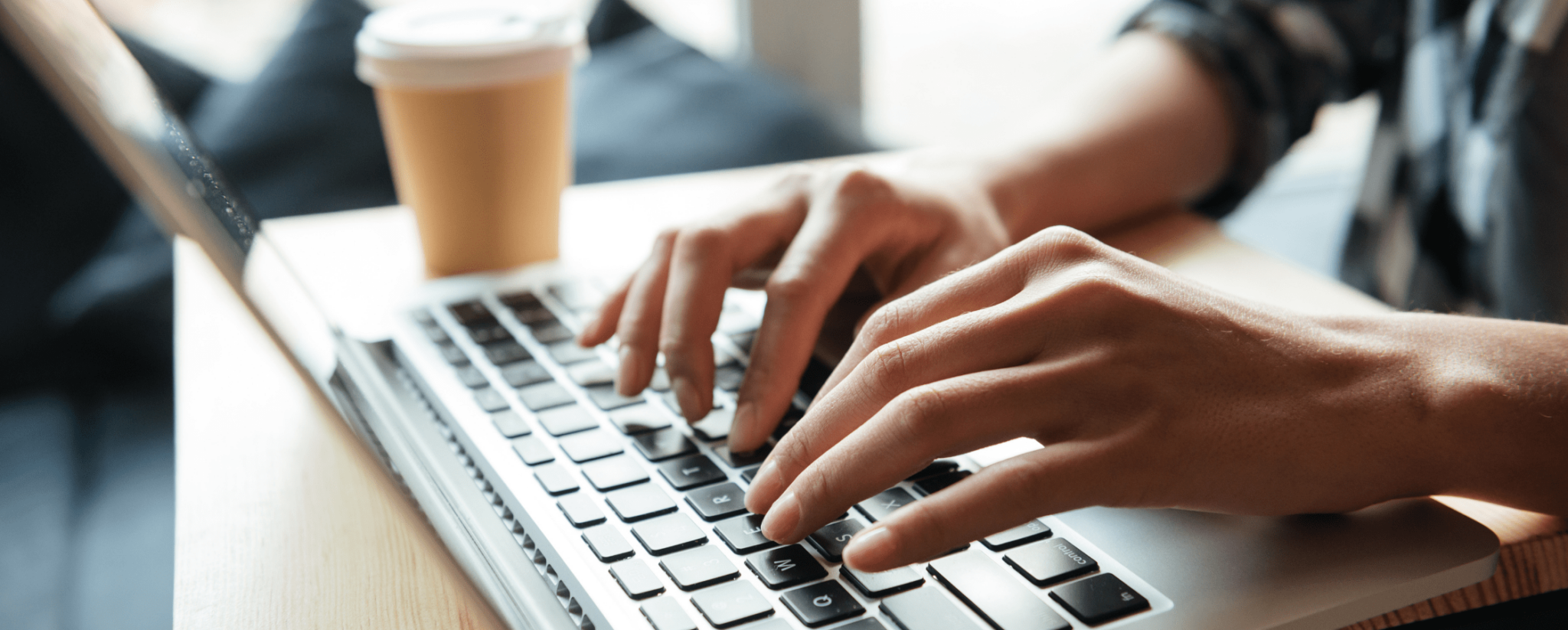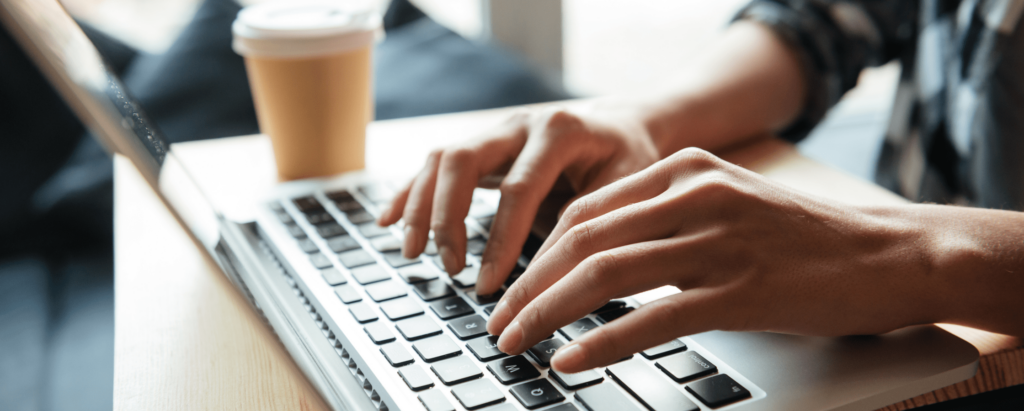 For some college students, flexibility is a vital necessity when it comes to making money. And that's why mTurk by Amazon can be such an appealing prospect – as it allows you to earn money on your own schedule.
The concept behind the mTurk marketplace is simple – it's essentially a crowdsourced small task environment where human workers can perform tasks more efficiently than computers. For example, identifying objects in photos, transcribing audio recordings, or researching individual data details.
And as a worker, you can complete these simple tasks and make money in your spare time – which is perfect for any college student with a grueling study schedule!
10. Become a Flipper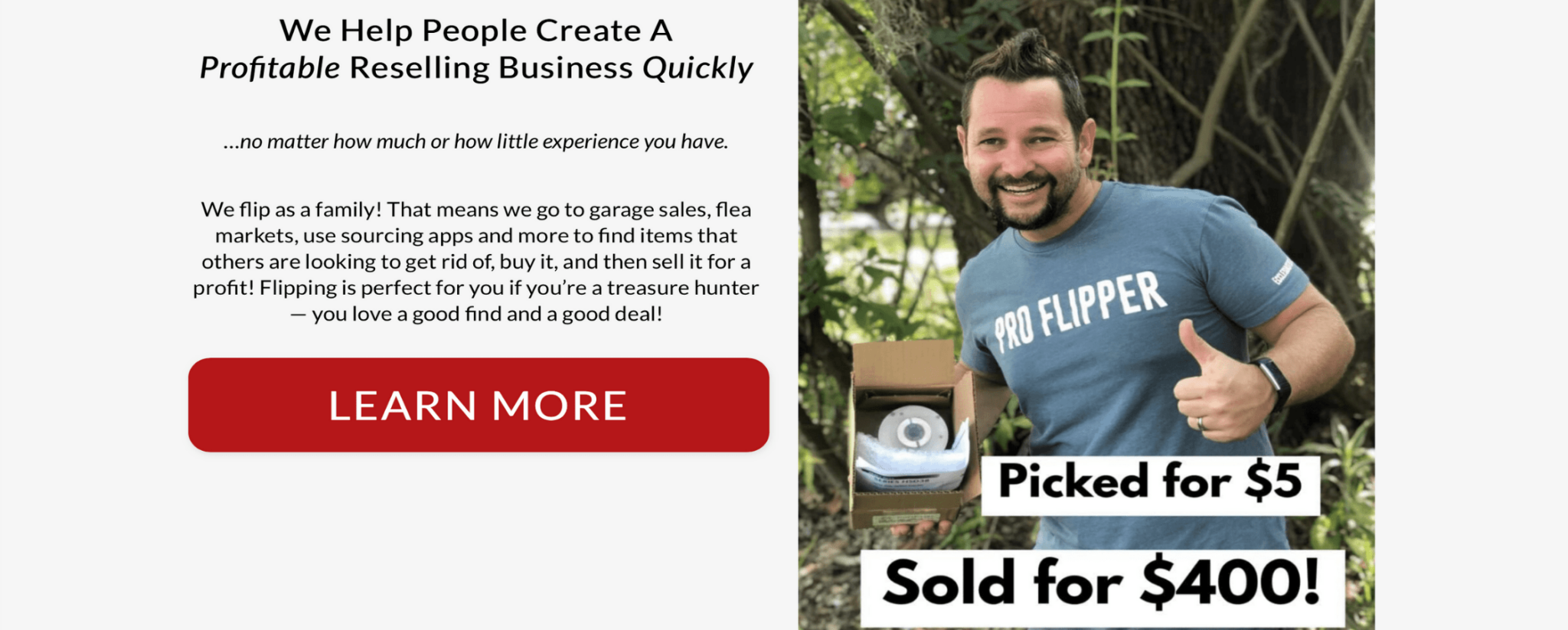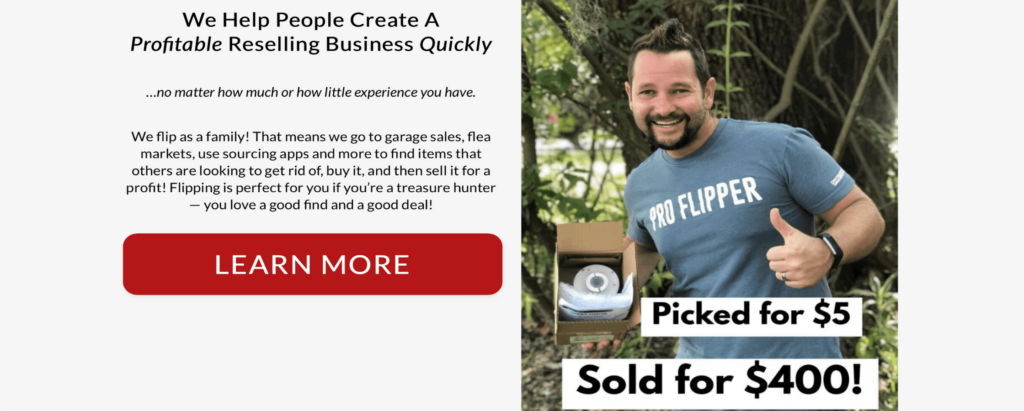 Making money online can be done by utilizing business principles as old as time – buy something, add value and sell it for a profit! That's why flipping items can be so profitable, and even lead to a lucrative full-time business.
In fact, one of the best places to find these 'winning' items is at the humble flea market – and Rob and Melissa from Flea Market Flipper have been doing just that since 1996!
They sell what they find mostly on eBay and Facebook Marketplace, and in one year made over $79K, working just 10-15hrs/week.
So if you think you've got an eye to spot the treasure amongst the junk – and want to learn exactly how to make this into an exceptionally well-paid side business, consider taking the Flea Market Flipper University Course. Not only will you have plenty of time to study, but you could also be making a killing by flipping online!
Recommended: Flea Market Flipping | The Ultimate Guide to $2000 a Week
11. Become a Food Delivery Driver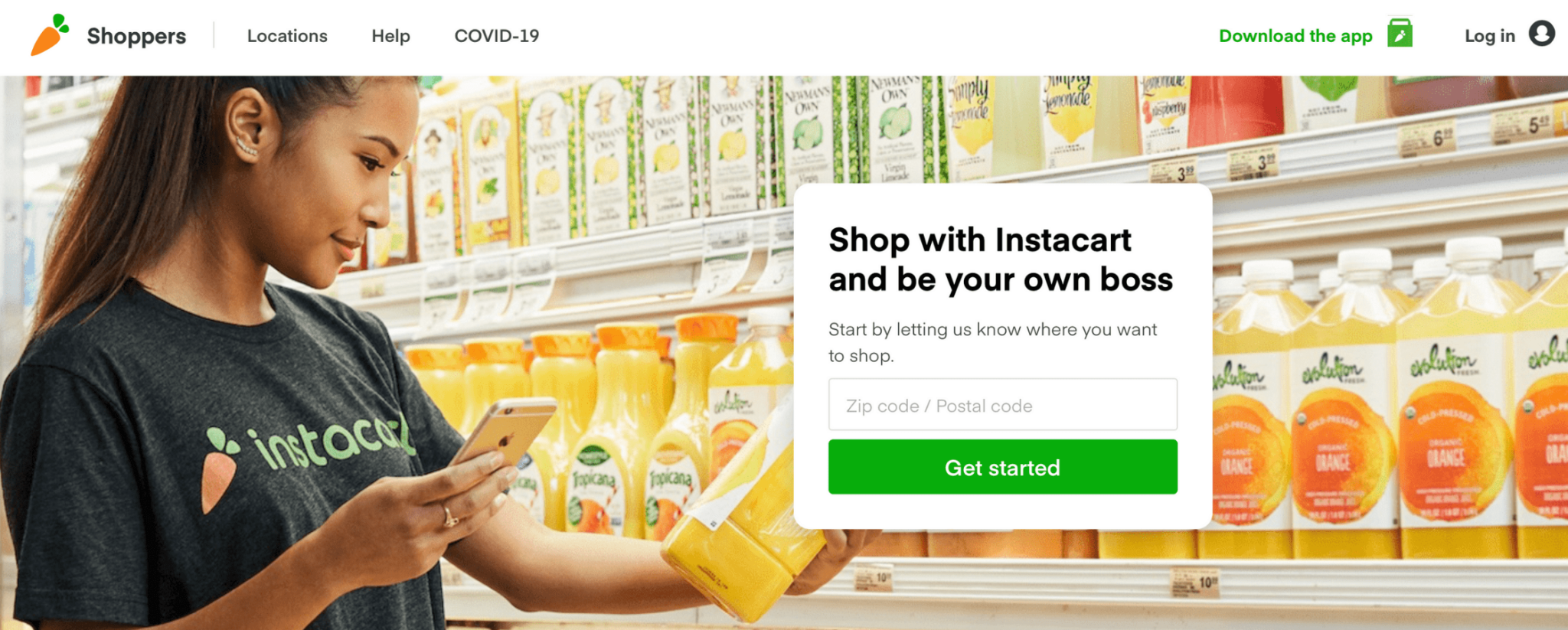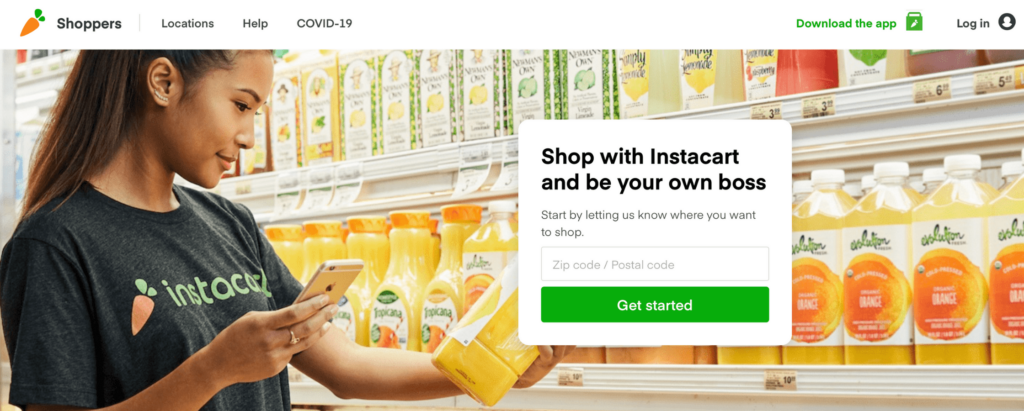 If you have regular access to a vehicle and are at least 18 years of age then delivering food with Instacart is a great way for college students to earn money!
Now, you may be wondering why I have included this job within the article – considering the bulk of the work is not actually online. Well, much like many of the new tech companies, Instacart runs its operation from their proprietory smartphone app – which means you also need one of these to get up and running.
So technically speaking it is a form of online work, whereby you will be processing orders and getting paid all from the app – and therefore I thought it worth including. Plus, it's a really convenient and flexible way to make money – which is ideal for you hard-working students. There are no set hours with Instacart, you open the app and shop whenever it is convenient for you!
Indeed calculates that Instacart shopper earnings (including tips) average out to $17.14 per hour – which could be more during the holidays when tips are often higher!
12. Become a Coder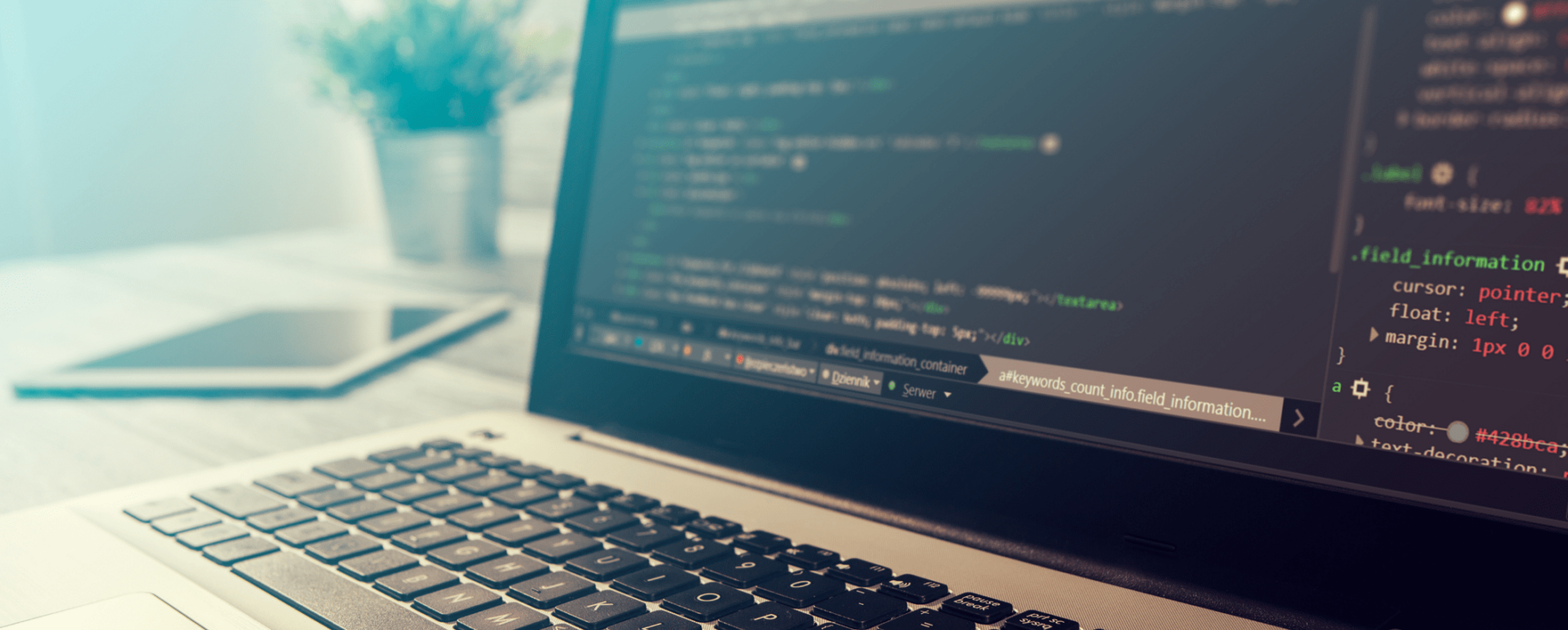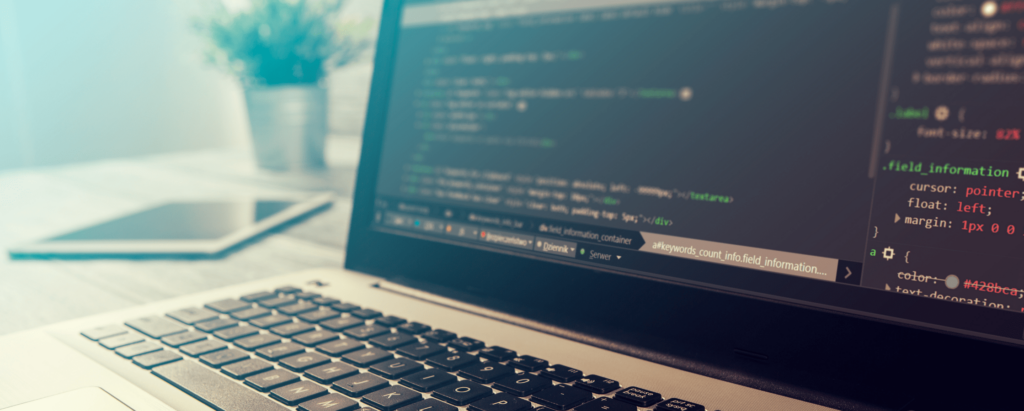 If you already have a natural predilection for technology and computer language, then getting paid to code is going to be easier than you think. It's an incredibly sought after skill and in very high demand, not to mention it lends its self perfectly to the student lifestyle.
If you have skills in C++, HTML, or Python (to name but a few) then there are a number of potential opportunities to monetize your skills. You could find remote coding positions on FlexJobs, offer your services freelance style on Fiverr, or even teach your skills on Outschool.
There is also the possibility for you to enter coding competitions, where often the prize money is fairly substantial:
If you have a predisposition for all things computers, then simply learning a few extra skills may be all you need to code and make money as a student. That's why I recommend Codecademy – the best place to learn to program with step-by-step, real-world tutorials.
You can get started for free and choose what you want to learn and master – from building websites to analyzing data!
13. Become a Data Entry Clerk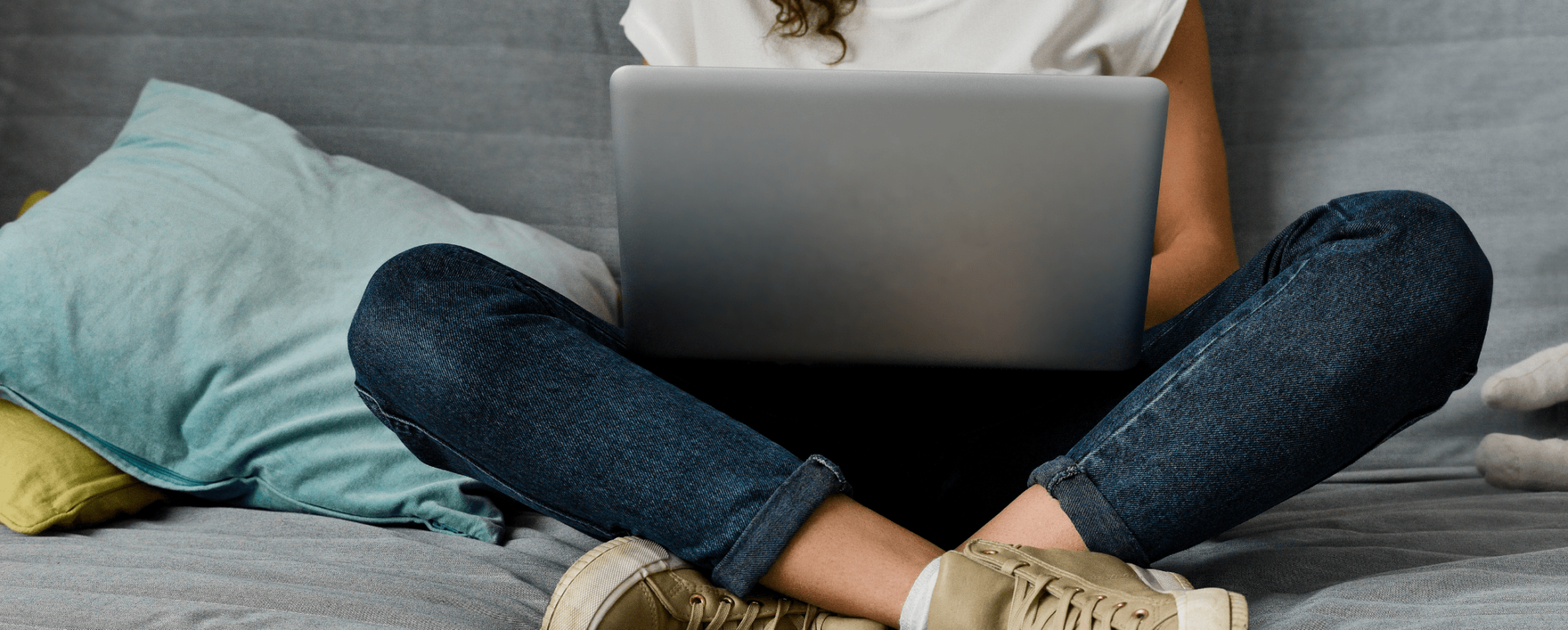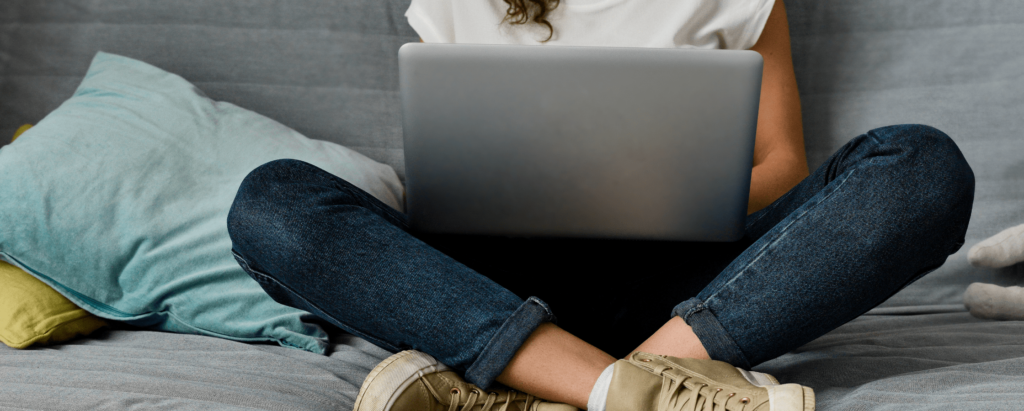 The technological age has more than arrived – but thankfully, robots have yet to fully take over the world. And while computers are incredible and crunching data, sometimes it takes the human touch to get that data into the system. That's why data entry jobs still exist and pay reasonably well.
Again, this is a perfect online job for college students with no experience – and can be flexible, remote, and relatively easy. Also, according to PayScale, the average pay for data entry is $13.71 per hour. You can start looking for positions on FlexJobs, Fiverr, and Upwork
If you want to set yourself apart from the competition and land the higher-paying positions, consider taking Azharul Rafy's Data Entry Course – where you can learn how to become a data entry professional as a complete beginner.
14. Become a Search Engine Evaluator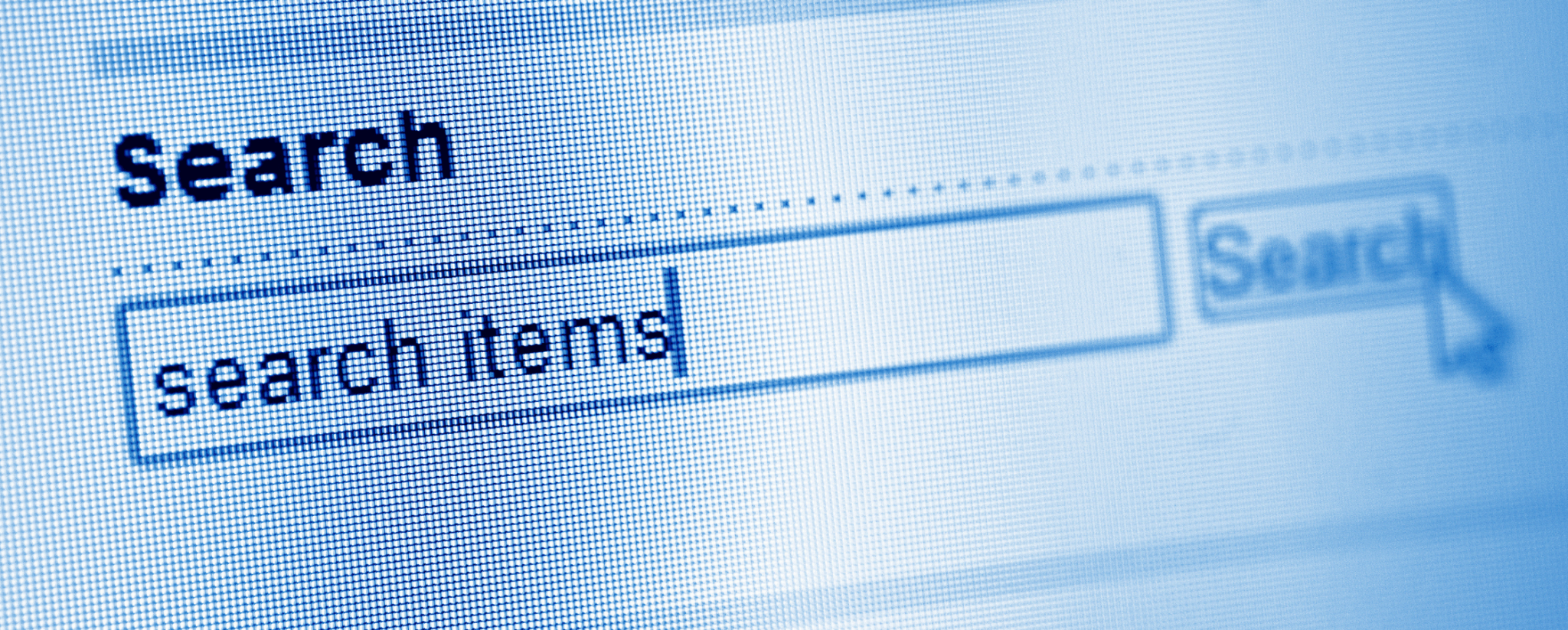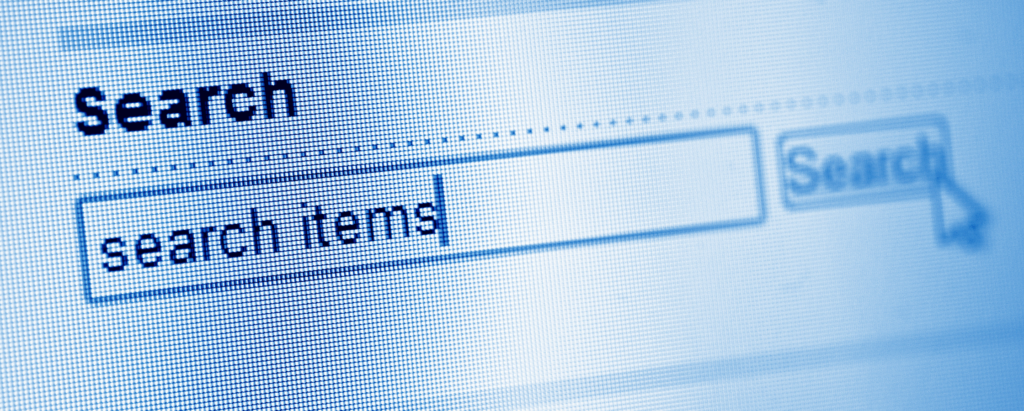 As a hard-working and studious college teenager, I'm sure you're pretty well acquainted with the intricacies of online search engines – after all, with all those college essays you need to be able to research like a boss!
But did you know that the search engines themselves (and let's be honest here, we're mainly talking about Google) care about the results they produce for their users? There is only so much their algorithm can do, and the accuracy and relevancy need to be checked by humans. That's why the Search Engine Evaluator was born – and it's a great way for college students to make money from home, online, and with just a laptop and the internet!
You can sometimes find positions available with Google themselves – and it's best to check their careers page every so often – although the positions are quite infrequently posted.
A more reliable source of employment in the Search Engine Evaluator field is with companies that Google outsources the work to, including:
You will need to be able to speak fluent English and have good research skills, as well as be up to date with current events and trends. The pay is pretty decent at around $12-$15 per hour, and in most cases, you won't be required to work much more than 15 hours a week – which is ideal for college students.
15. Become a Resume Writer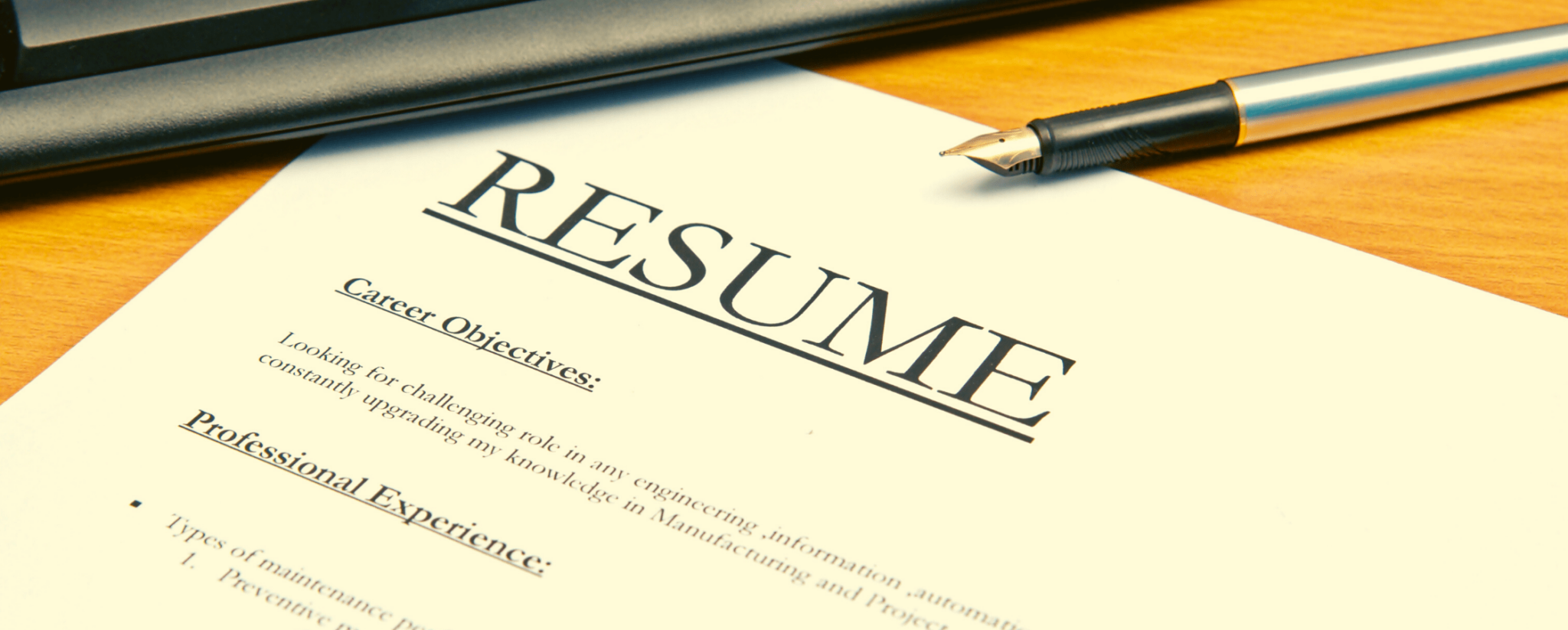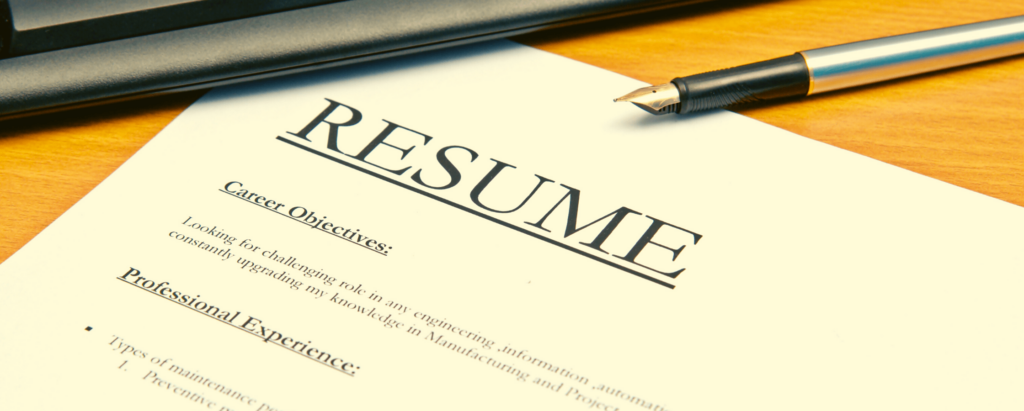 In this day and age simply having the right skills, qualifications and experience aren't always enough to land the perfect job – you also need the perfect resume just to get the interview! In fact, 1 in 5 recruiters will actually reject a prospective candidate before they've even finished reading their resume.
That is why there is now such a demand for resume writers, and it's a skill that pays well if you can find clients and produce quality, attractive, and attention-grabbing resumes! If you command a good grasp of the English language and have solid communication and marketing skills then this could be a great way for any college student to make money.
And you don't require any formal certification or experience if you do this job privately or freelance – but proper training could help you make more money, and possibly lead to more full-time and long-term employment.
You can find opportunities on sites like Upwork, or offer your services on Fiverr – you could even advertise on Facebook to land clients in your local community. The average pay according to Payscale is $23.96 per hour, so a few of these a week would certainly keep your bank balance looking pretty healthy!
16. Become a Remote Paid Intern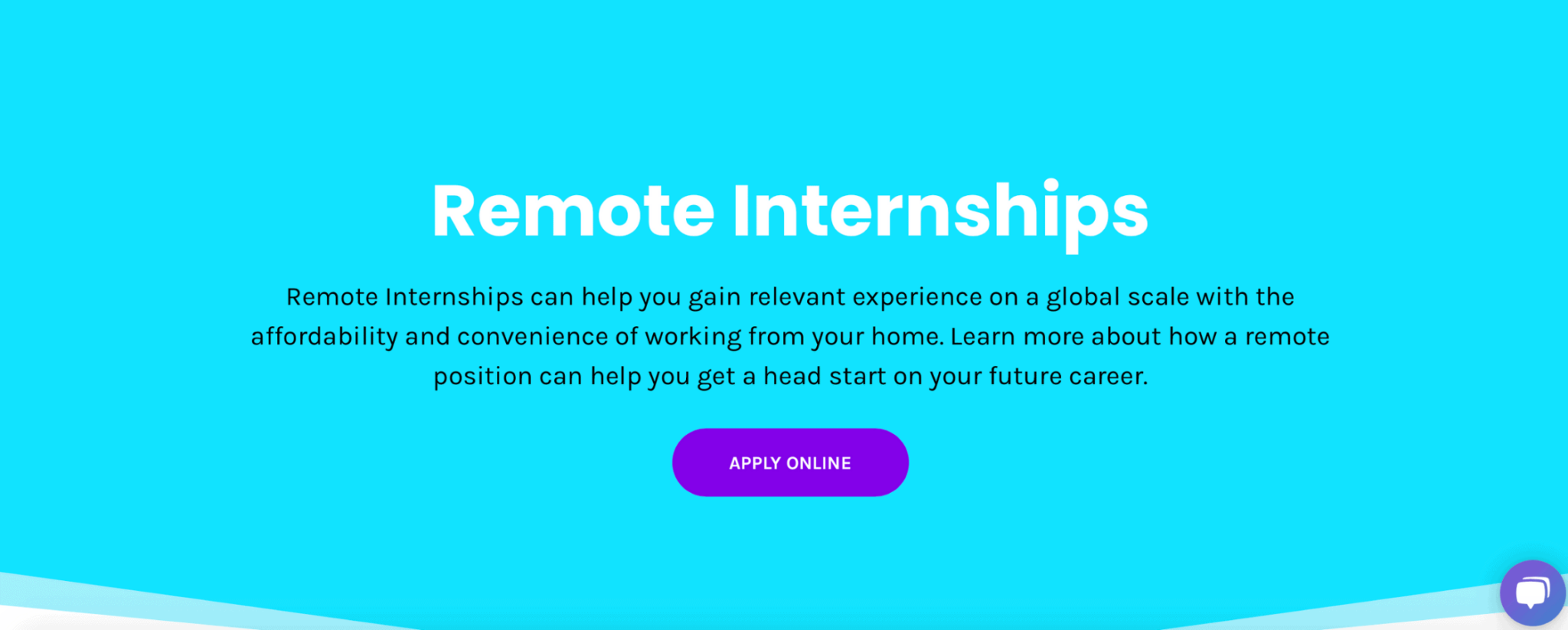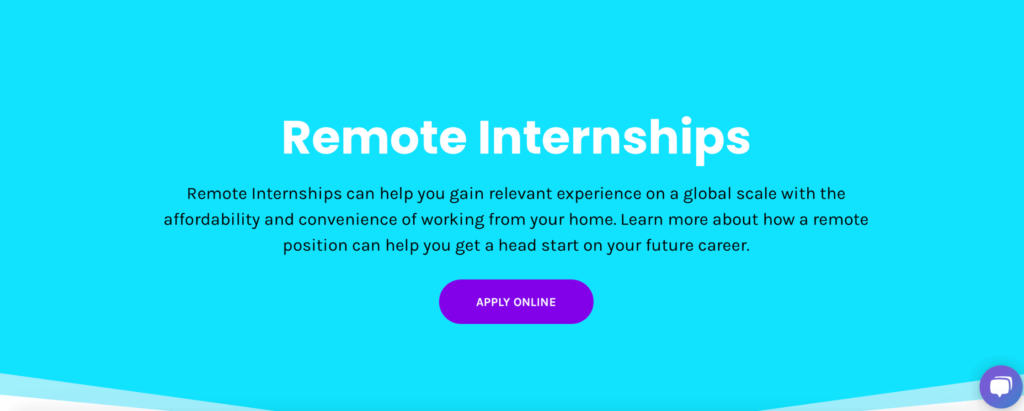 An often overlooked online job for college students with no experience is internships; of the remote variety. Online internships provide you with the opportunity to gain valuable skills and relevant experience for your future career. And all from the comfort of an internet-connected laptop!
They also have the added advantage of being flexible alongside your studies and also opens the doors to large networks of fast-growing multinational companies.
Capital Placement is a company dedicated to securing remote internships for college students and has partnered with over 1500 companies. There is an application process and an associated fee – but you pay nothing unless the internship is secured.
They have positions available in a variety of industries, including:
Business Development
Business Administration
Charity and NGO
Management Consulting
Content Creation & Journalism
Creative and Graphic Design
Digital Marketing
Engineering
Fashion
Finance
IT & Programming
Project Management
Public Relations
Sales and Marketing
Social Media Marketing
The application process is relatively straightforward and involves completing an application form and undergoing a Zoom meeting. Some of the available remote internships are unpaid – and since that is what you're looking for you'll want to avoid those.
The paid internships however typically start from $135 to $890 a month, but this varies based on the company and their location.
Finally, don't be so quick to dismiss the unpaid internships as the value you can gain from them is often priceless – and could go a long way towards your future potential earnings in your chosen career.
17. Become an Investor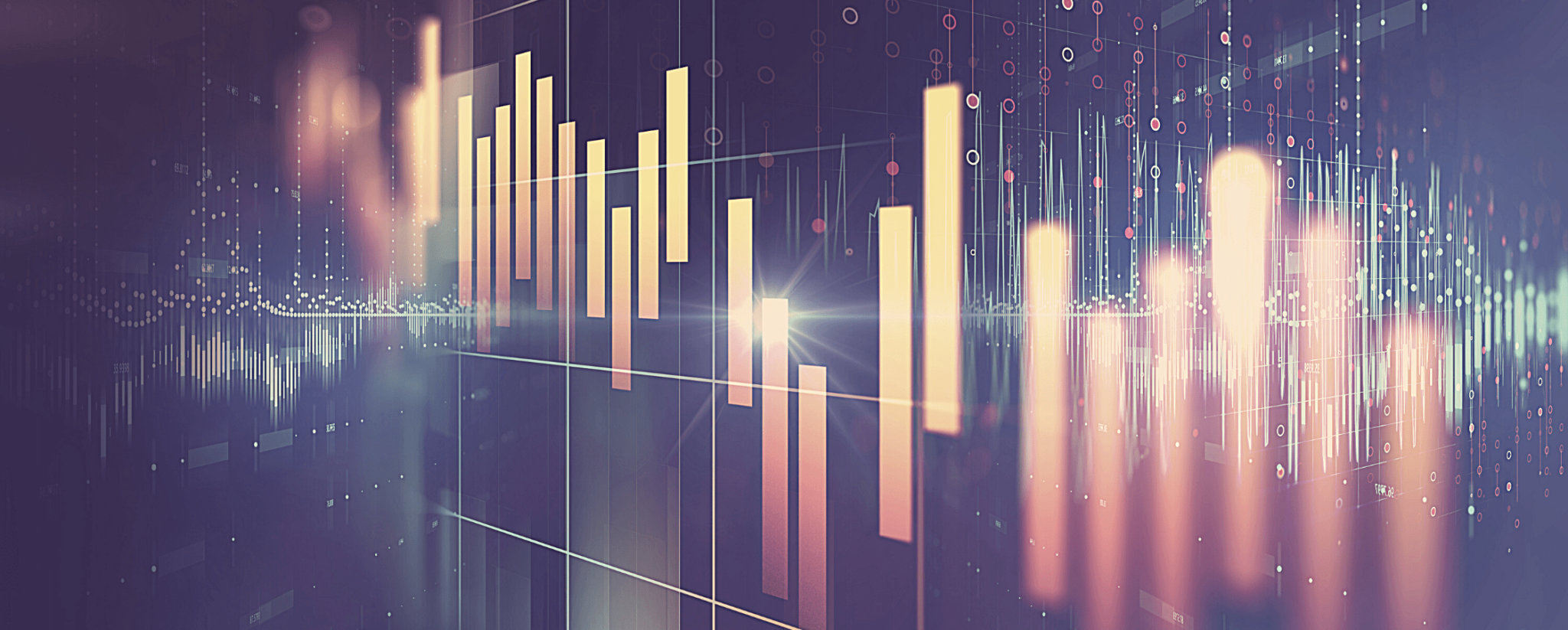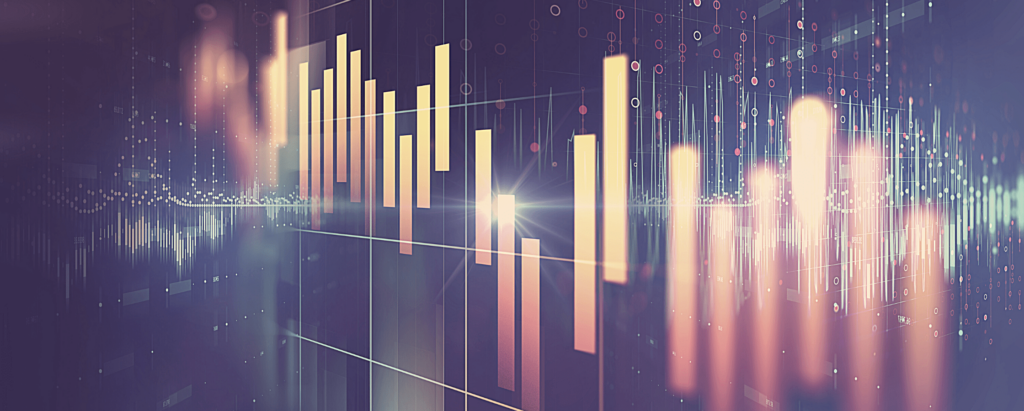 An online job for college students that is often overlooked is that of an investor – and for good reason. One would not assume for a single minute it would be a good idea to invest your money without having a deep understanding of the financial markets and the instruments to trade.
But I want to share with you two possible pathways into the potentially lucrative world of investing that require no formal education, experience, or even a deep understanding of how the whole thing ticks!
Firstly, this particular online job would require a reasonably-sized amount of starting capital – and although not everyone will be in that fortunate position, it is definitely possible some will be. You may have inherited some money before college, saved vigorously since being a child, or even worked your ass off with a weekend job.
The first place I would recommend to start is the social trading platform eToro – where you only need a minimum of $50 (US) or $200 (UK) to open an account.
eToro USA LLC; Virtual currencies are highly volatile. Your capital is at risk.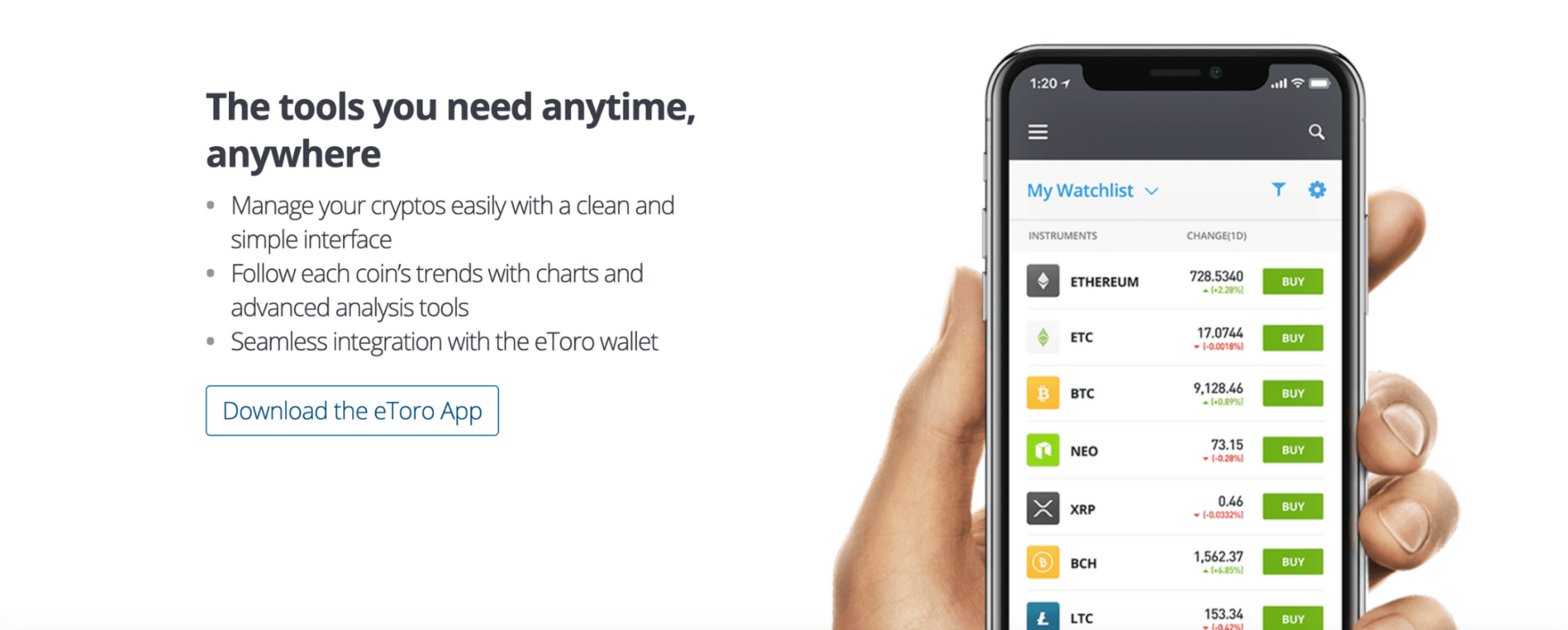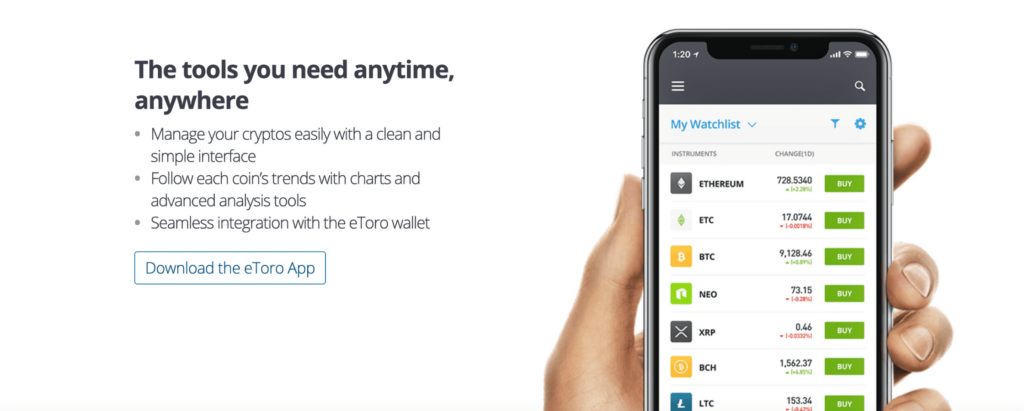 The CopyTrader feature of this ingenious platform means you can have your funds traded on your behalf – by experienced and profitable traders.
For the US market currently, the only instruments available are Cryptos, and you must be a resident of a supported state to deposit funds. Anyone, however, can register for an eToro account for free and create a virtual portfolio (while it rolls out across the rest of the country).
So without experience you can get access to these exciting financial instruments and allow others to trade for you – just be sure to understand the risks of online investing and trading before making any financial commitments.
Secondly, I always recommend Acorns as a fantastic place to start with online investments – especially for college students, beginners, and people with what is conventionally considered to be low levels of starting capital.
With Acorns, you can invest from as a little as $1 a month – and even have your spare change rounded up and invested when making card transactions. All investments have access to smart portfolios designed by experts and they adjust automatically as you and your money grow.
So, there you have two options to get paid with investing as a college student – and you don't need any experience to enjoy the potentially high returns – just a decent computer or smartphone to track your progress!
67% of retail investor accounts lose money when trading CFDs with this provider. You should consider whether you can afford to take the high risk of losing your money.
Conclusion
Now you have a number of job opportunities to explore as a college student with no experience. The best thing about landing a remote job is the flexibility it will give you whilst undergoing your studies. Earning money is an important part of life, but it should be approached by finding a good balance between work and education.
As you enter the online jobs world you will gradually gain work experience, and this will be hugely beneficial to you for the rest of your life. And in most instances, will produce a framework that should see your life-time earnings increase at a much faster rate.
FAQs
How can college students make money online?
You can make money online as a college student with many of the normal opportunities available – just be sure to find a good balance between work and study as you enter the online jobs market.
Which is the best online job for students?
The best sorts of online jobs for students will be extremely flexible in nature and not be too demanding on your time – which is a precious resource for any hard-working student. Becoming a freelance writer, virtual assistant, blogger, bookkeeper or online teacher all meet these criteria.
How can a college student work from home?
As long as you have a decent computer and access to the internet, working from home as a student is an extremely accessible opportunity.
What is the easiest online job?
I would suggest that any online job you chose to invest your time in will be as easy as you decide to make it. But remember, as with everything in life, the harder you work the greater the rewards will be.
Online Jobs for College Students With No Experience