Disclosure: This post may contain affiliate links. If you click on a link I may make a small commission at no extra cost to you. You can read the full disclosure here.
Last Updated on October 23, 2022 by Chris Panteli
How to become a certified notary signing agent
When you think about ways to make some extra cash, you probably think about selling on eBay, becoming a virtual assistant, maybe even walking dogs in your neighborhood.
But have you ever thought about becoming a notary signing agent?
This little-known side hustle isn't usually included in guides on making money, but once you're qualified, it's a lucrative gig with high demand.
In this guide, we'll cover what this job entails and how to become a certified notary signing agent.
How to Get Started as a Notary Signing Agent
There is a constant demand for qualified notary signing agents. From financial documents to loans and insurance claims, there will never be a shortage of loan documents for notary agents. The key is finding a consistent way of getting clients and marketing your services. 
A Quick Overview of Life as a Notary Signing Agent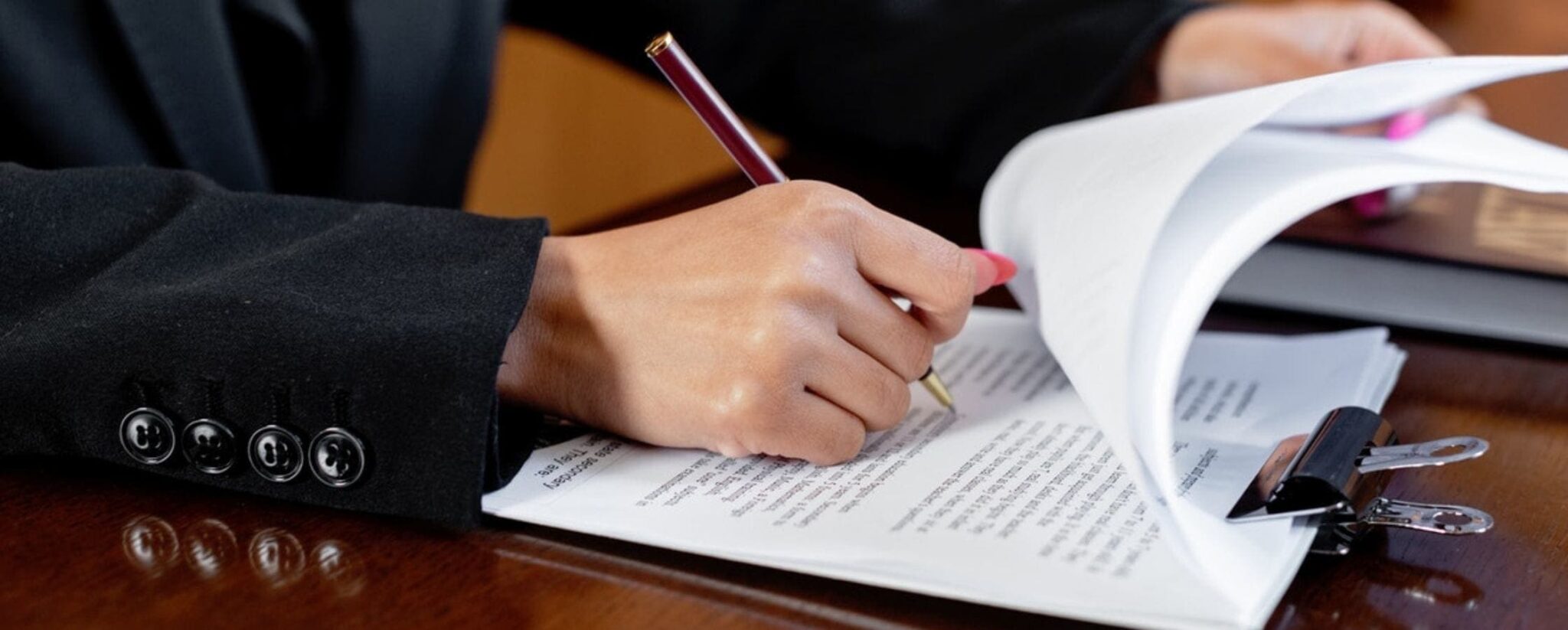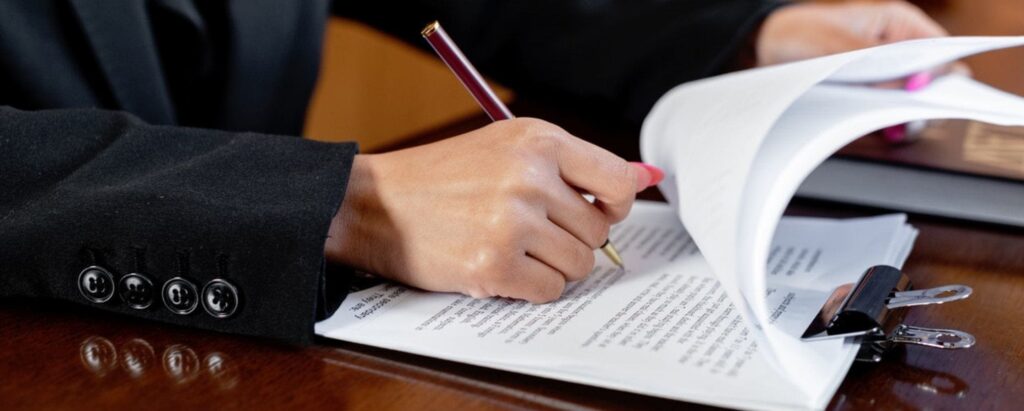 This is a bit of an unusual job to get into, so let's take a look at some of the most frequently asked questions about notary agents before we dive in.
How much does a notary signing agent make?
The salary of a notary agent ranges from around $36,000 to $58,000, depending on the number of clients. On average, notary agents make just over $38,000 full-time in the US, so it's a well-paying gig.
Can a notary refuse to notarize a document?
Although you can refuse a notary commission, you should never do so based on personal feelings about the person, or if you disagree with the details of the document. For example, if it's a legal document regarding the use of medical marijuana, you can't refuse just because you don't agree with it.
Having said that, you can refuse to notarize a document if you suspect illegal activity, the person refuses to pay your fees, or your workplace guidelines have been violated in any way.
What documents cannot be notarized by a notary?
As a notary agent, you can't notarize any certified vital record. This includes birth certificates, death certificates, or other documents issued by a government official.
You also can't notarize a document containing your own signature, and it's unlawful to notarize for family members in certain states.
Who can become a notary signing agent?
Anyone who meets the requirements to be a notary agent in their specific state can become a signing agent. However, there are some state-level restrictions that apply to NSAs, so make sure to check these in your state before you get started with any training.
How much does it cost to become a notary?
In some states, it's less than $100 to qualify as a notary loan signing agent, whereas it's $300+ in others, depending on the requirements.
The costs include an application filing fee, notary training, background screenings, and supplies.
Most states require a bond on top of the fees which ranges from $500 to $25,000. This covers any lawsuit action if you make a mistake that causes damages to someone.
How long does it take to become a notary?
If you require training in your state, it takes around seven to nine weeks to become a notary. Training courses usually take three to six hours each, and there are also additional training courses you might decide to take outside of these mandatory modules.
Check with the notary regulating agency in your state to find out if you need any specific training. This is usually the Secretary of State's office.
Pros and Cons of Becoming a Signing Agent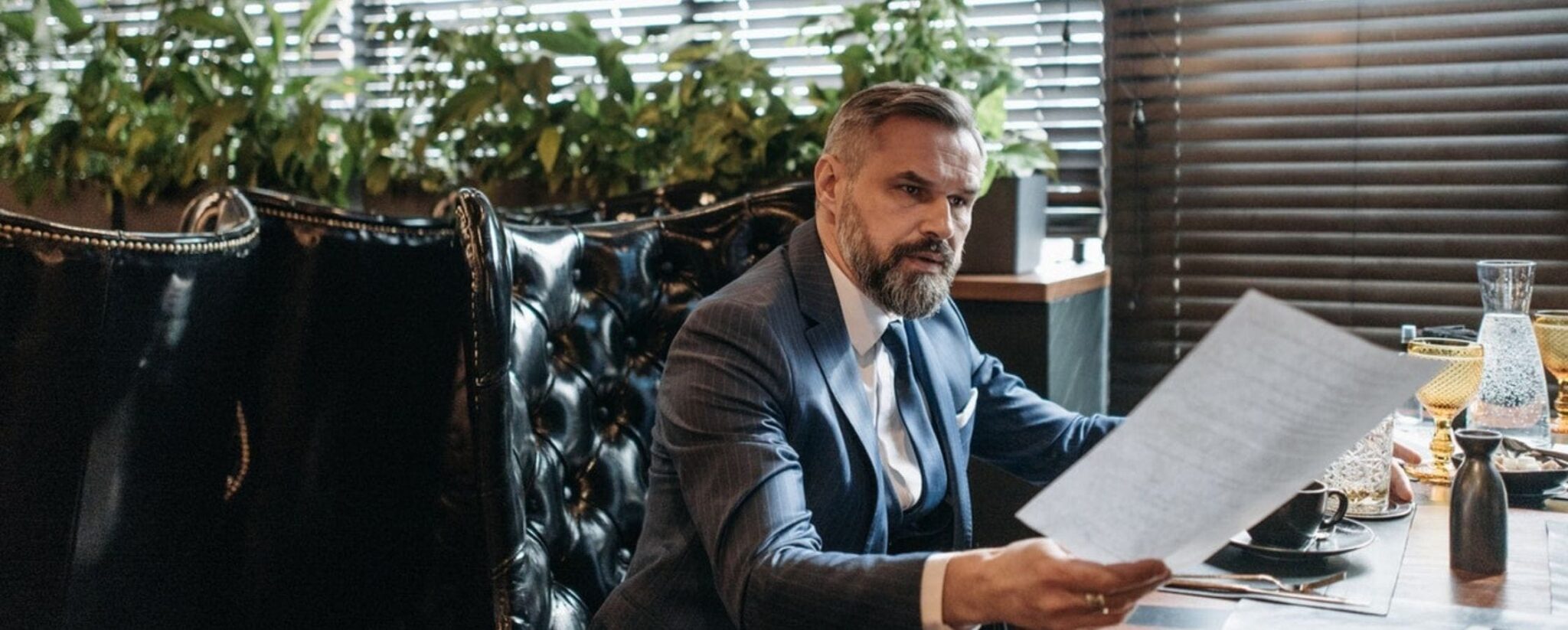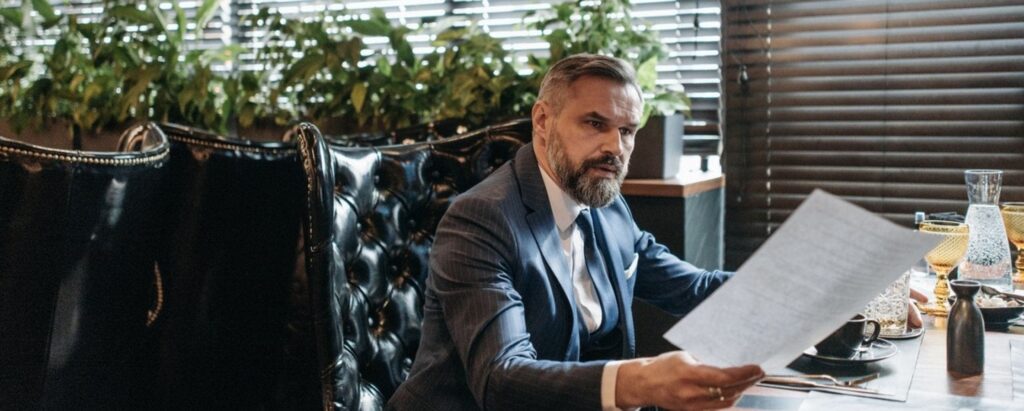 Just like any side gig, becoming an NSA comes with some advantages and disadvantages.
Con: Steady income can be difficult
Most states have set fees that notaries can use, with some states being as low as $2.50. Because of this, it's hard to make a good income with simple notarizations alone.
However, loan signings are a good specialization to make decent money as a notary loan signing agent. You can charge from $75 to $200 for a loan signing, which can take a few hours to complete for complex loans.
Even so, it can be difficult finding regular work and will take some time to build up a consistent client base.
Con: You could be sued
One of the major drawbacks of becoming a notary agent is the risk of a lawsuit. If you make a mistake, you open yourself up to being sued by the party that suffers damages because of the mistake.
For example, if you're notarizing a financial document, one mistake could cost thousands of dollars and you could get the blame.
Con: Costs can add up
Getting started and maintaining your supplies does add up. You'll have an application fee, a surety bond, courses, and supplies to pay for.
On the plus side, once you have everything sorted, it is relatively easy to dive right in and get your first commissions.
Pro: Getting started as a notary is pretty easy
There are minimal requirements to become a notary so getting started is easy and you can start earning money quickly.
Requirements differ between states so make sure you look up your state's requirements to be sure you'll qualify.
Pro: Be your own boss
Setting up a notary business means you can be your own boss. You can work as much or as little as you'd like, and you can work within your area of interest.
If you already have a job, this is a good way to make some extra money on the side and can easily be done around another job.
You also have the option to do remote online notarization, which means you can offer your services anywhere without ever leaving home.
Pro: Enhance your resume
A lot of industries will like the prospect of having a commissioned notary on their team. From law firms and real estate to car dealerships and insurance companies, having this qualification will boost your chances of getting hired and makes you stand out from the crowd.
You might even be able to negotiate a better salary if the company could use your notary services as part of your role.
Pro: Make extra money
There will always be a need for professional notaries in the US and so demand is always steady and high.
Although it is difficult to make a six-figure salary with notarization alone, it does give you a great opportunity to make extra cash.
If you live in a state with no maximum fee limits, you get to set your rates too. This can make it easier to make more money, but you will need to stay competitive to get regular work.
There are some specific services and specialties you can offer as a notary that will help you make more money:
Immigration Forms Specialist
Healthcare Facilities Specialist
Apostilles Specialist
Loan Signing Agent
Wedding Officiant
Form I-9 Services
Notary Signing Agent VS Notary Public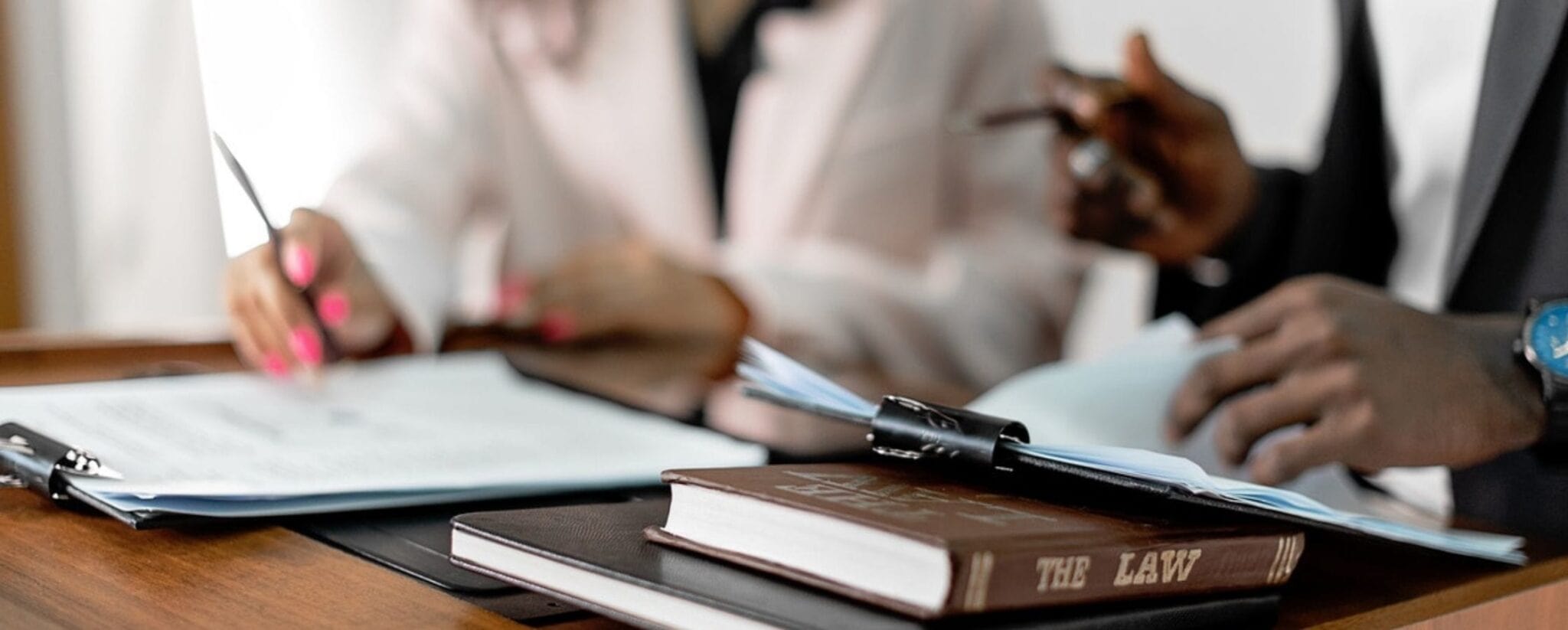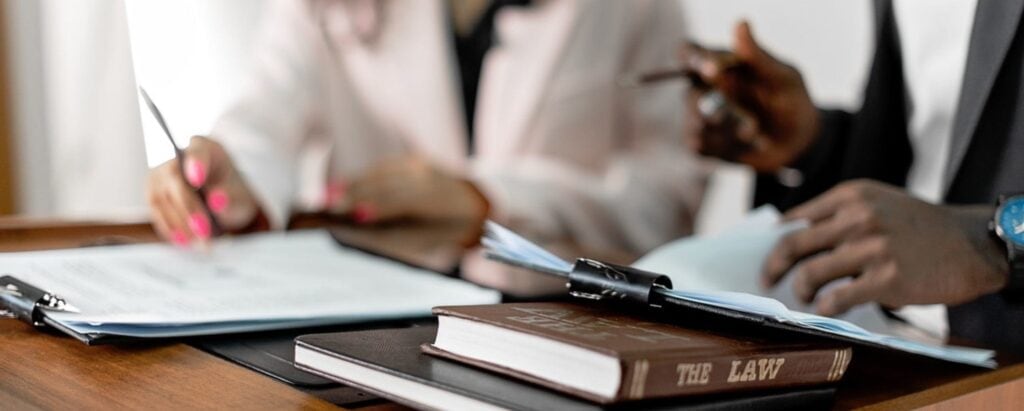 Although the terms "notary signing agent" and "notary public" are often used interchangeably, they actually mean different things.
There are specific situations that call for either one or the other, so it's important to know the difference.
A notary public verifies the identity of a person signing a legal document. They're not responsible for reviewing the paperwork or determining its legality.
On the other hand, a notary signing agent reviews paperwork to make sure it's legal and provides a notary seal that verifies this.
A notary public can go on to become a notary signing agent, but it does take an additional notary signing agent certification since the job is more in-depth.
What Notary Supplies are Required in my State?
There are a few supplies every notary signing agent needs to have by law:
A notary stamp: A requirement in all states, you'll get a list of approved seal manufacturers after you qualify. Ordering your official stamp will be the final step in the process of becoming a notary.
A notary journal: A journal isn't a legal requirement in all states, but it's worth having. It will help you stay organized and keep a record of all of your signings.
Notary bond: Almost all states require you purchase a notary bond or surety bond. This is insurance to protect the public from mistakes you might make.
Notary insurance (E/O insurance): There isn't a limit on the damages you can be sued for as a notary, so comprehensive insurance is a must.
Inkless thumb printer: Many states require you have this by law, and it is required on certain transactions with hefty fines for failing to fulfill this.
A fee chart: Not a legal requirement, but a fee chart will show your customers your notary commission for different services and help you stay organized.
Office accessories: You'll need pens, paper clips, a stapler, a roll of tape, and a calculator to help with your services.
Finding Work as a Notary Signing Agent
The easiest way to find your first notary signing gigs is to sign up to the major signing agent databases in the US:
There are also hundreds of signing service companies you can sign up for. Simply google "signing services in [your state]" to find local clients.
Once you begin to get your first clients, referrals are common for good notary services.
Signing Agent Certification Process
The certification process differs in each state, but here is the general process you can expect:
Be commissioned as a notary signing agent in your state (a legal requirement).
Take a loan package signing training course (to offer more lucrative services).
Pass a background check and take relevant exams.
Buy your signing agent supplies including your stamp.
Purchase an E&O insurance policy and pay for your bond.
Join notary signing agent directories to get your first clients.
The entire process usually takes no more than a couple of weeks. But you might get held up by your background check or any extensive exams your state requires.
Registering Your Business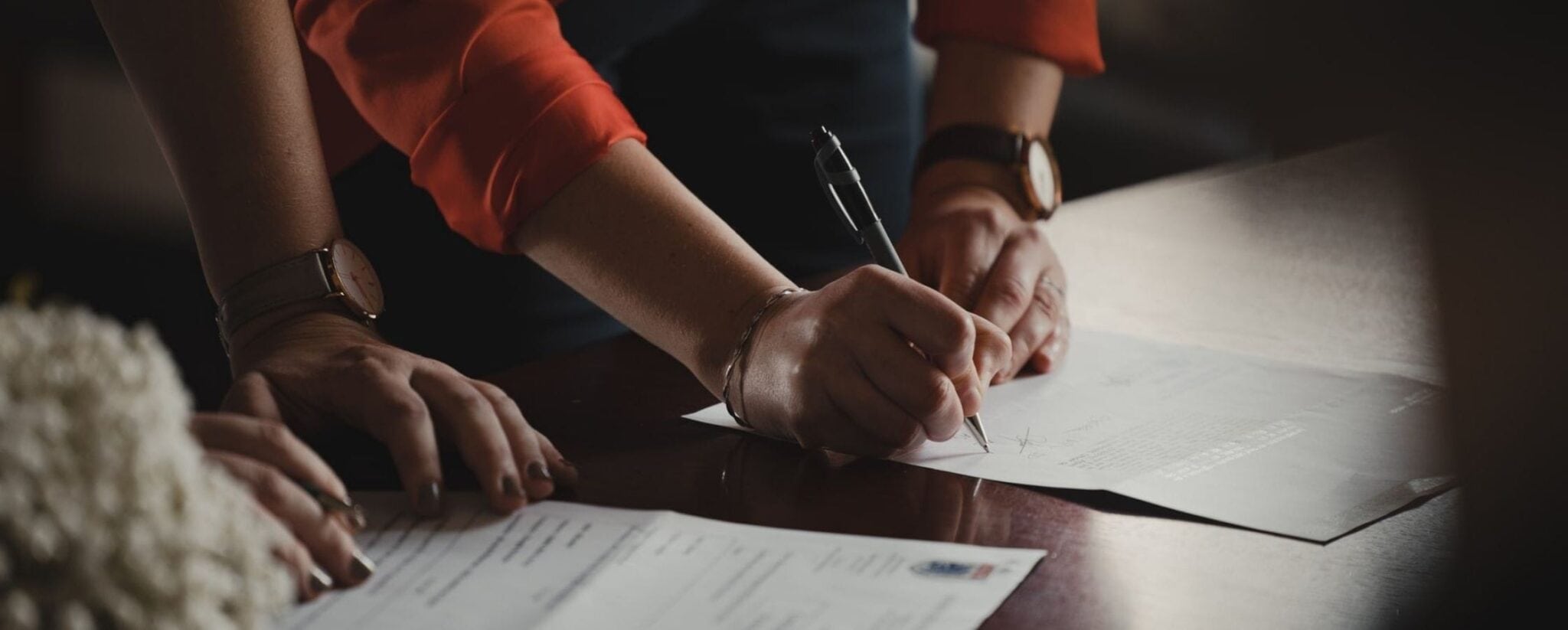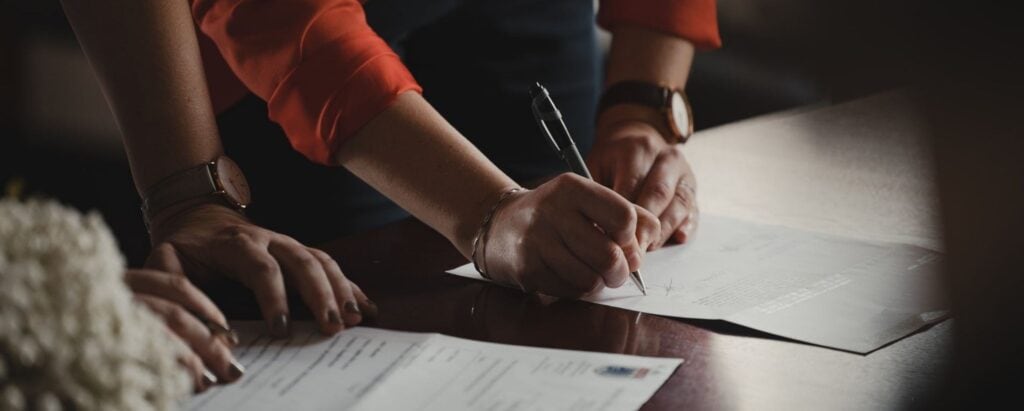 Once you've got the certification process out of the way, it's time to think about registering your business to become a legal entity.
You'll have to think about whether you want a physical location, if you'll be mobile, or if you'll offer remote services.
Most notaries are mobile and travel to their clients while offering services online remotely. This is the cheapest way to start and will avoid rent and other fees associated with an office.
When you choose a business name, keep it short and try to incorporate the word "notary" to make it clear to clients what you do.
You'll then need to register your notary business with your state registrar's agency to make it official.
In this process, you'll need to get a business license and pay all relevant fees – all of which can be found on your local government website.
If you're struggling to imagine what your notary business might look like day-to-today, check out our case study on a notary signing agent business to see one in action.
How to Market Yourself and Grow Your Business
Once your business is up and running, there are three different marketing avenues you can use to bring in more clients:
Referrals
Online ads
Traditional advertising
Referrals
It may seem like a vicious circle to get clients by getting referrals from other clients. But when it comes to notary services, word of mouth is crucial.
Businesses are always looking for reliable, quality notary services for competitive prices. When you do get any clients, make sure to ask them to refer you to their colleagues and business partners.
Once you get a few clients under your belt, referrals will begin to make up the bulk of your business.
Online ads
Directories are one of the easiest places to find clients when you're starting out. Most are free to join but others cost up to $100 to list your name – do some research to find the right platforms for you.
You should also set up a Google Business page to make sure you ping up in local searches. This is also free to set up and will get you views every time someone does a local search for notaries.
Once you have some clients and money coming in, you can think about investing in a more professional website and PPC ads to bring in clients more consistently, but this isn't necessary when you're starting out.
Traditional Marketing and Advertising
As a small, local business, traditional advertising is another great tool to use. Ads in local business directories, billboards, or newspapers will be crucial for finding local clients.
Local businesses will want a notary that can be with them quickly when needed – having this grassroots style of advertising will help you find these local clients.
Is Notary Signing Right for You?
Just like any side business, you need to have a real passion for it to make it work long-term. If you're good with people, have keen attention to detail, and are willing to put in the work for qualifications, becoming a notary signing agent is a great option.
If you've read this guide and don't feel like it's a great fit, not to worry. We have tons of guides showing you how to make money in different side jobs.
Check out this in-depth guide on launching a reselling business with FBA arbitrage for something totally different and a little less hands-on.
How to become a certified notary signing agent