Disclosure: This post may contain affiliate links. If you click on a link I may make a small commission at no extra cost to you. You can read the full disclosure here.
Last Updated on October 23, 2022 by Chris Panteli
How To Make Money On Reddit
Reddit is a hub of information, knowledge, and entertainment for its millions of users. By 2025 it's expected that there will be 53 million users of Reddit in the United States alone.
Once you understand how to get the most out of Reddit, then you can find a variety of ways to earn a legit income!
To help you start earning extra cash on Reddit, I've put together this comprehensive guide explaining how to make money on Reddit.
What Is Reddit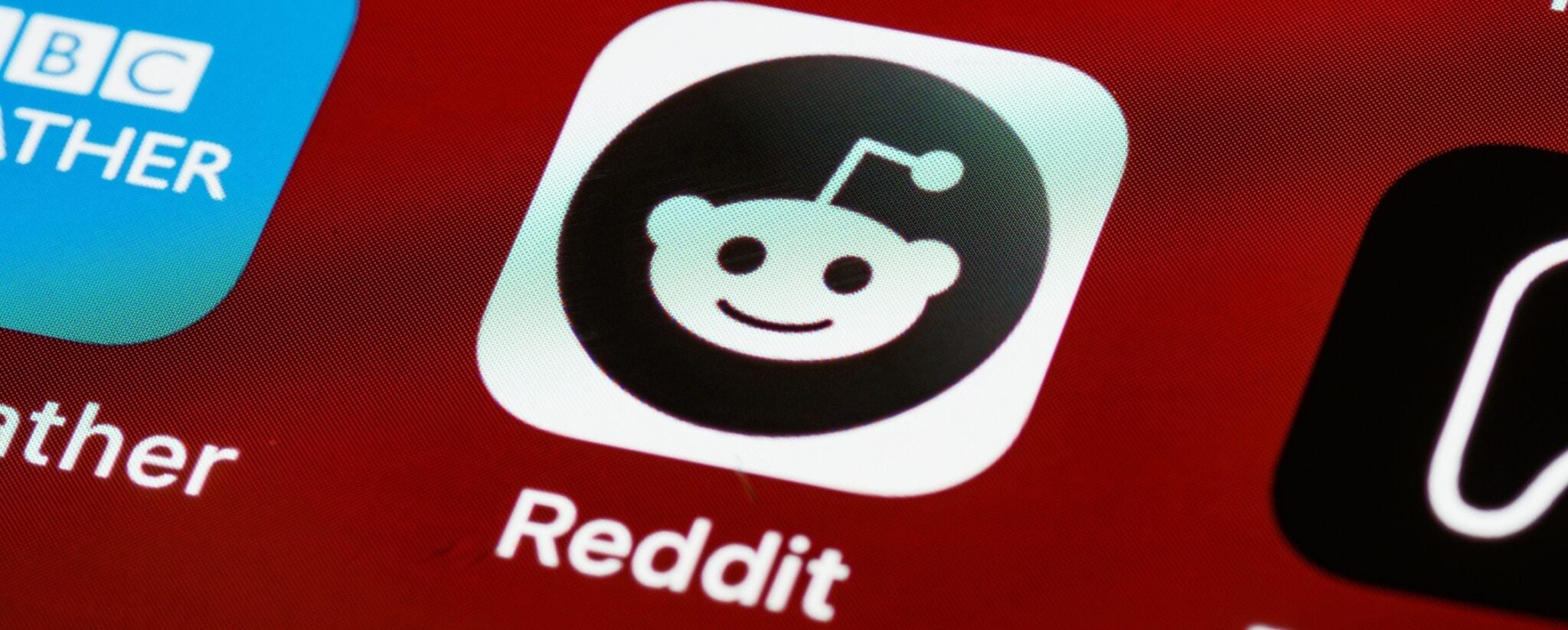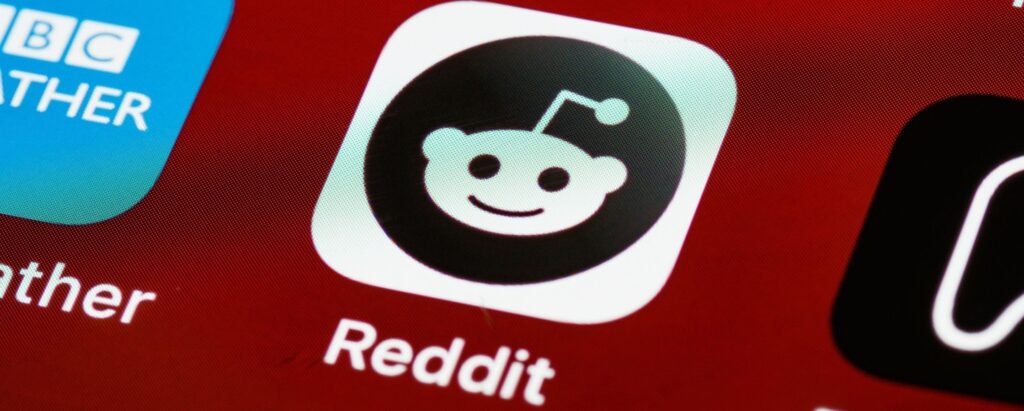 In 2005, Reddit inc was founded by three friends – Steve Huffman, Alexis Ohanian, and Aaron Swartz. The platform has not looked back since!
2021 saw Drew Vollero named Reddit's Chief Financial Officer as the platform looks to continue its growth. Financing led by Fidelity Investments has now seen Reddit's value skyrocket to more than $10 billion!
Today Reddit is often referred to as "the front page of the internet". The site is a social media platform built around communities called subreddits. These subreddits share all kinds of content including news, videos, and discussion groups.
Users of Reddit are called 'Redditors' and can join any subreddit found on the platform. If you prefer, you don't have to join the site and can simply browse everything of interest to you.
To engage with others or create posts, you will have to become a member. Joining is most important if you want to use Reddit to earn money online.
Is Reddit Free?
First, Reddit is completely free to use! You can even view most content without creating an account and be known as a lurker.
If you want to get the most out of the platform and make money, then take a minute to create a free Reddit account. You can stay anonymous, but now you've got full access to the Reddit community.
Users can upgrade to Reddit Premium (previously called Reddit Gold) for a monthly fee paid by credit card. The benefit of this is that all adverts are hidden, and you get an allocation of Reddit coins each month. A coin can be awarded to other users for posts or comments you especially like.
How To Make Money on Reddit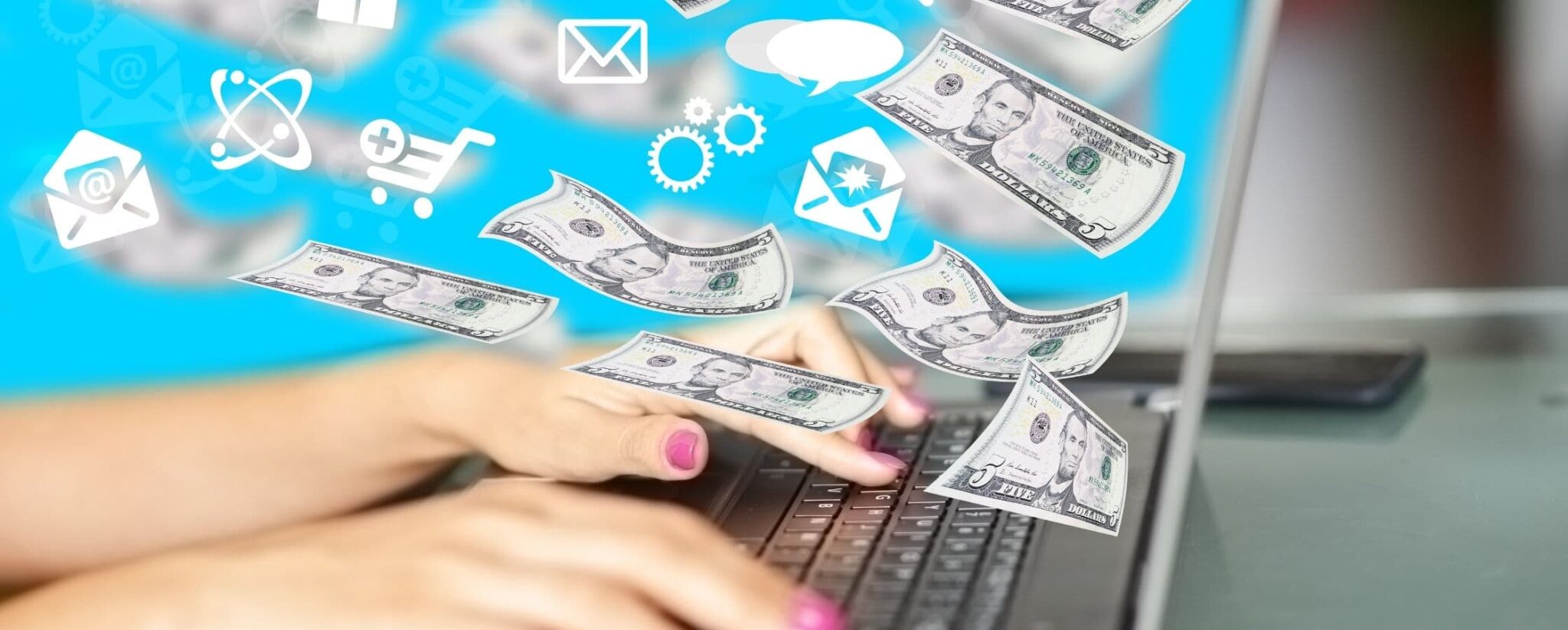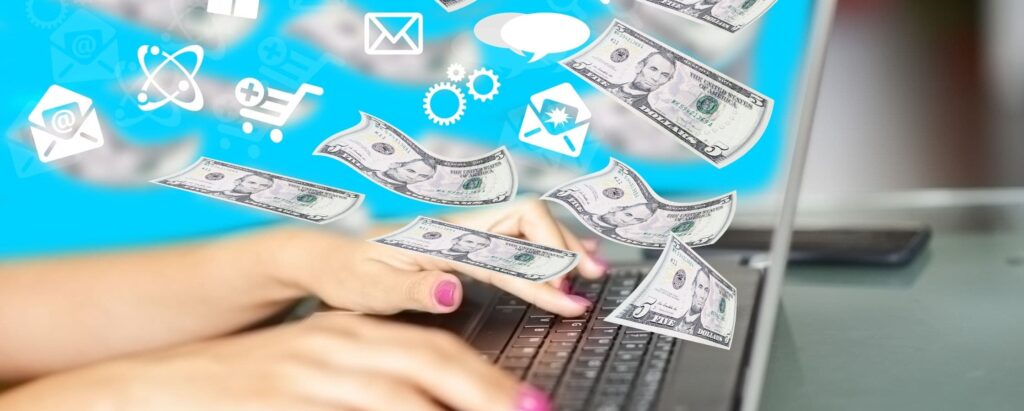 Reddit is packed with subreddits covering nearly every topic you can think of. This includes many aimed at allowing users to earn extra money online.
As a registered Reddit user, you can engage with as many subreddits as you like. You may focus on a specific niche or cast your net wide to earn as much as you can. For example, if you are a writer, then finding work on dedicated writing subreddits is likely to yield better results for you.
The ways of earning are as varied as the subreddits themselves. You can find work as a freelancer or doing odd tasks. Other ways to earn include selling items, investing, and self-promotion (think YouTubers, OnlyFans, or your own blog).
There are endless earning possibilities to be found on Reddit. You just need to know where to look!
13 Awesome Subreddits for Making Money
There are thousands of subreddits of varying degrees of quality that you could join. However, you need to find established subreddits that could lead to earning extra money now.
To save you some time, here are 13 of the best subreddits for making money.
1. Beer Money (/r/BeerMoney)
Beer Money currently has 972,000 active users. These users are there for the same reason you are – to find ways to earn extra money!
As suggested by the name of the subreddit the opportunities found here are meant to be ways of earning supplemental income. However, dedicated workers can sometimes earn thousands of dollars a month.
The kind of jobs you will find here include:
Answering surveys
Writing product reviews
Completing short tasks
And even playing games!
This isn't an exhaustive list as there are so many ways to earn it's not possible to list them all here! Make sure to have a good look through all posts to find earning opportunities that are suitable for you.
Forum members discuss where to earn, scams to watch out for, and tips for making more. Once you've joined the subreddit head to the sidebar. Here you will find FAQs, money-making guides from experienced members, and top Beer Money sites to get started on.
2. For Hire (/r/forhire)
Head over to the For Hire subreddit for all kinds of money-making opportunities.
There are two ways to find paid work on this subreddit. First, you can market yourself and post that you are looking for work. Start by posting a summary of your skills, location, and experience. Interested parties can contact you via private message to discuss a job offer.
Next, other forum members can post that they are looking for someone to do a particular job. A hiring post will typically include the payment on offer, what type of person they are looking for, and can be applied for via private message.
Skilled professionals that are always in demand here include:
Writers
Graphic designers
Software developers
Marketers
Not all jobs require previous experience or training. Interestingly, you can find all kinds of unique jobs to earn some money. Here are a few examples of actual postings –
These were genuine adverts on For Hire that pays real cash. All you need to do is browse the subreddit for jobs you can do.
3. Work Online (/r/WorkOnline)
The Work Online subreddit is home to 406,000 users all seeking to make an income online. Forum members can discuss all aspects of remote working including sites that pay, job listings, and more.
Anyone looking for remote work either full-time or part-time will find a fantastic range of ideas here.
4. Slave Labour (/r/slavelabour)
If you need cash fast or want to earn a side income, then Slave Labour is a great place to look. As the name suggests, this isn't a subreddit that will make you rich!
What you will find here are lots of low-paid jobs that can be done quickly or easily. No matter what skill set you have there will be earning opportunities here. You could find tasks including:
Finding jobs to do on the Slave Labour subreddit can be a good idea when you have spare time. You won't find a full-time income here, but you can earn a reasonable side income.
Here are some recent adverts:
This is just a quick sample of the variety of work available on the Slave Labour subreddit. Check it out now to start earning some quick cash.
5. Sign ups for Pay (/r/signupsforpay)
At Sign ups for Pay you can earn extra money in exchange for spending your time signing up for different websites or offers. No experience necessary!
More than 65,000 users of the subreddit share an offer that requires a signup. All you would do is follow the link, complete the signup, and get paid!
Payments could be cash, gift card, or even crypto.
6. Startups (/r/startups)
Do you have a business idea, but no clue where to begin? Yes? Startups are a subreddit used by over 900,000 people with the goal of helping build successful online businesses.
Members can chat about startup problems, solutions, and ways to help new entrepreneurs. Once you've got your business up and running, then keep coming back for support, advice, and to share your experience.
By engaging with this subreddit and others you can also benefit your own business by promoting it on Reddit. Remember to check sub-rules to make sure any promotional message you post is acceptable.
7. Wall Street Bets (/r/wallstreetbets)
Meme stocks are stocks that are popular among retail investors thanks to sharing posts on social media platforms like Reddit. Earning income as an investor is much easier these days than it once was thanks to platforms like Reddit.
With over 11 million users it's safe to say Wall Street Bets is a popular subreddit. The subreddit even made national headlines in January 2021 when members gave Wall Street a run for their money. Users of Wall Street Bets invested and made serious returns trading in Gamestop stock, AMC, and other companies.
One well-known hedge fund, Melvin Capital headquartered in New York, suffered huge losses because of the activity in Gamestop shares caused by the Wall Street Bets subreddit and individual investors. According to the Wall Street Journal, Melvin Capital lost 53% on Gamestop shares and other trades!
Followers of the subreddit can get advice on which stocks may be worth buying and selling. If the advice pays off, then you could be richer! You will need to set up a trading account using a platform such as eToro and you can start stock trading.
However, please exercise caution when making any investments. The volatility of the stock market means you could lose everything in a moment. Not all advice will pay off and if you're unsure, then you should always do your due diligence before investing any of your hard-earned money.
It's possible to get rich from the stock market, but it's just as easy to lose money! The best tip is to invest small sums to start with, learn how the markets work, keep a close eye on the stock price, and get advice from multiple sources.
8. QMEE (/r/QMEE)
Do you want to earn money for doing as little as possible? If so, QMEE may be the answer to your prayers!
Users get paid for completing web searches, answering surveys, and shopping. You can receive discount coupons and cash rewards just for doing things you would be anyway. I.e., surfing the web or shopping.
This is the perfect opportunity for anyone looking for a bit of extra cash for minimal effort. Join the QMEE subreddit to stay up to date with all offers.
9. Hire A Writer (/r/HireaWriter)
Freelance writing is a popular choice of career many freelancers go for. Hire A Writer is an excellent subreddit for writers of all skills levels to find clients.
Clients post adverts looking for writers ranging from beginners to advanced. You can also advertise yourself on the subreddit including what niches you can write about, availability, and experience.
One reason this subreddit is good for writers is that every post must include the rate of pay. That means you know up front if the job pays an acceptable rate for you. This is an active community with over 59,000 members. If you are a freelance writer or want to be, then this is a fantastic place to get started.
10. Jobs 4 Bitcoins (/r/Jobs4Bitcoins)
At Jobs 4 Bitcoins you can find all kinds of work that pays with Bitcoin or other types of crypto. All kinds of work can be found on this subreddit such as:
Writers
Developers
Designers
To reduce the risk of scams, the subreddit offers the option of using a middleman. Using a middleman will ensure both parties can complete the transaction securely.
11. Reddit Public Access Network (RPAN)
RPAN lets users stream live content about any topic they want. Artists, musicians, gamers, and more are all popular types of content people watch.
Showcasing your talents on RPAN doesn't guarantee any earnings. However, if users want to, they can make donations. Put on an entertaining stream and there is a high chance you could earn some money.
If you regularly stream on RPAN and gain a following this could become a regular source of income.
When streaming add your Venmo, PayPal, or preferred payment method to make sure people know where to send the cash!
12. Remote Jobs (/r/RemoteJobs)
Remote working is no longer a niche idea. It's becoming many professionals' preferred way to work with 74% expecting remote working to be the normal way of working in the future.
Joining Remote Jobs can help you land those remote opportunities now.
Members of this subreddit can apply for all kinds of jobs. Writers, developers, software engineers, and more are all needed remotely.
13. Build Your Own Subreddit
If you have your own business, then you could build a subreddit for that business. You may have a website, app, service, or physical product that you wish to drive traffic to.
By creating your own community, you can drive members to your site to sign up or make purchases. You can't put affiliate links on Reddit. However, you can put links to your website and from there, users can complete a purchase.
How To Create A Subreddit
Tap twice to load then open Video...
Building your own community can create endless opportunities. Just make sure to engage with users and don't spam them with links. Create engaging posts that will generate interest in what you are selling.
Once you've got the hang of Reddit marketing there will be no stopping you!
Another way to promote your business is by paying for your own Reddit ad that will be displayed to other users.
Can You Really Make Money From Reddit?
Absolutely, yes! You can make money from opportunities found on Reddit. You can use Reddit to build a freelance career, boost your business, or earn a passive income.
All the subreddits listed here are legit places to find paid work and are used by millions of others around the world. By taking some time to join the subreddits relevant for you and learning how they work, you can maximize your earnings.
Becoming a regular user of Reddit and engaging with others on the platform your profile will be raised. This can mean more opportunities coming your way as people contact you directly with offers. It also means when you apply for job postings that you are taken more seriously as your history demonstrates you are a serious user.
To keep earning from Reddit opportunities it's vital to follow the site rules and the rules of individual subreddits. Failure to do so could see your account get banned. Then you would earn nothing!
Tips for Making Money on Reddit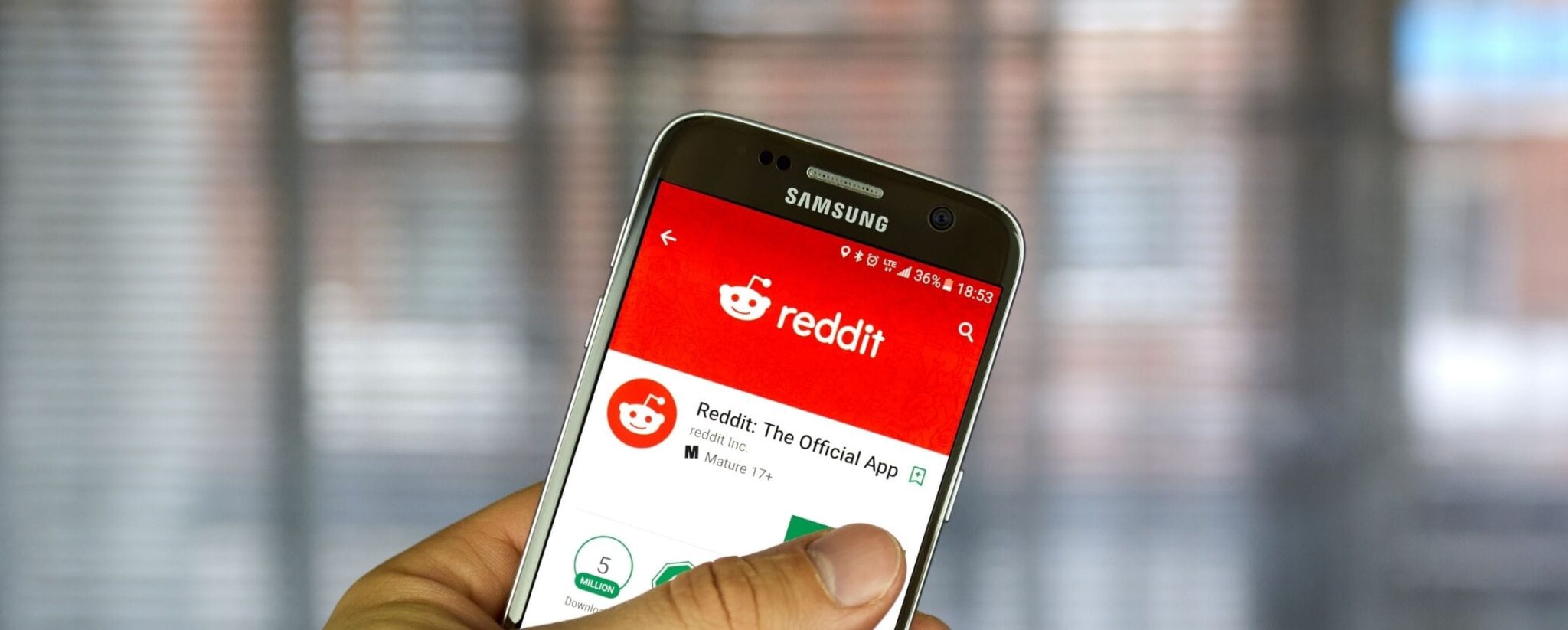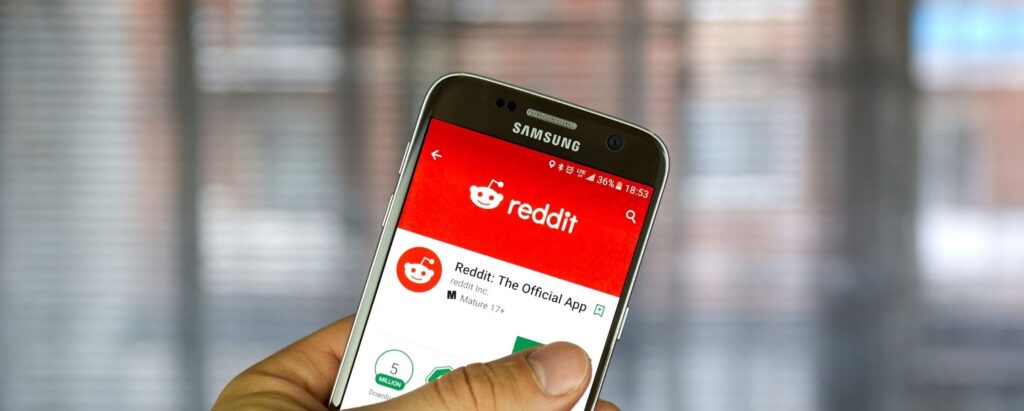 First-time users of Reddit may feel overwhelmed. There is so much content and things to learn. It's easy to fall down a rabbit hole and not even start earning anything! Here are some tips for how to make money on Reddit.
There Are Subreddits for Everything
Pretty much any topic you can think of has a subreddit. Use the Reddit search feature to search for subreddits that are relevant to your interests.
Look for Related Communities
Each subreddit usually provides a list of other similar subreddits. For example, if you look at /r/HireaWriter you will see this list of related communities on the right-hand side:
These additional subreddits could all be worth checking out to find further paid work.
Be Active
You can be a passive user or not even join Reddit at all and merely browse each post. However, if you want to get serious about earning money on Reddit, then you need to get involved!
Don't be shy! Post and comment on the subreddits that you want to be involved with. Doing this means you will earn Reddit karma which is needed if you want to build your own subreddit in the future. Karma is also needed to join certain subreddits.
Check the Rules
Reddit and individual subreddits have rules that must be adhered to. Failure to follow these rules can mean a ban. If in doubt, ask a moderator for help before posting.
Know What You Want To Achieve
How much do you want to earn? What type of work do you want to do? Think about these questions when choosing which subreddits to be active on.
There is only so much time in a day, and there is no point spending time in subreddits that aren't actively helping you earn what you what or helping to progress your freelance career.
How To Avoid Scams
Scams exist everywhere online, and Reddit is no exception. Targeting people trying to earn money is a common tactic many scammers use. To stay safe, follow these tips.
Check Community Features
Many subreddits employ measures to keep users safe. Make sure to check each subreddit to find what steps are in place to protect you from scams.
For example, on /r/SlaveLabour known scammers can't bid on jobs. This means you shouldn't respond to messages from other users that don't bid because they are most likely a scammer.
Look at User Profiles
Don't assume everyone posting on the same subreddit as you are trustworthy. Check user profiles to look for signs they may be a scammer.
Clues they may be a scammer include accounts that are recently opened, no or little activity, and no karma earned. These are indicators the user may be a scammer so exercise caution.
Ask the Mods
Each subreddit has active moderators keeping the community safe and running according to the rules. You can always contact a mod if you have concerns. The moderator can give advice and check if opportunities are legit.
Trust Your Instincts
There is a famous saying that goes 'if something is too good to be true it probably is'. Keep this in mind and trust your instincts. If you think an offer is too good, then it could be a scam!
FAQs
Can you earn from affiliate links on Reddit?
Affiliate links are not allowed on Reddit. Trying to sell products on Reddit by using affiliate links will probably mean you get banned. Reddit blocks this as they don't want users to get spammed with affiliate links. 
Another reason affiliate links aren't permitted is because Reddit earns ad revenue from Reddit ads that they choose to allow on the platform.
Could you make your own Subreddit?
Making your own subreddit is an option provided you meet the criteria. You must have enough Reddit karma and have an account that's at least 30 days old. If you do, then you can create your own community just for your website or business.
Can you get paid by Reddit?
No, Reddit doesn't pay users directly. However, you can find lots of money-making opportunities on the platform. Simply start with the subreddits listed above.
What is Reddit karma?
Reddit awards users' karma points based on their activity. Posting, commenting, and giving awards are all awarded karma. Although Reddit karma doesn't have real-world value it is valuable on Reddit. That's because users with more karma are less likely to be scammers as they are genuine contributors to communities they are involved in.
How To Make Money On Reddit