Disclosure: This post may contain affiliate links. If you click on a link I may make a small commission at no extra cost to you. You can read the full disclosure here.
Last Updated on March 29, 2023 by Chris Panteli
Make Money Doing Nothing
Imagine that you're relaxing in your favorite place. Can you picture the scene? Perhaps you are soaking up the sun on a sandy beach. Maybe you're an avid hiker that loves taking on new trails.
Or you love nothing more than curling up in front of a roaring fire at home and reading a good book.
Picture yourself now enjoying that moment. What could make that moment sweeter?
What if I told you that while you're spending time doing what you love, you could be earning extra income?
That's right. It's totally possible to make money doing nothing. The more extra income streams you create, the more you could be earning. That leaves you free to go golfing, travel, or spend more time with your family.
Can You Really Make Money Doing Nothing
Yes! You can really make money doing nothing.
When you're sleeping, working, or relaxing, extra cash could be building up in your accounts.
To get started you need to build a passive income. A passive income is when you get a recurring payment without giving up any more of your valuable time.
For example, you build a YouTube channel teaching people how to make money doing nothing.
Thanks to its popularity the channel can get monetized, and you earn ad revenue from each view. The best part? You don't need to spend time making more videos. Your existing content will forever pay ad revenue provided your content remains popular.
To start making money doing nothing you will need to invest some time and money.
However, once you start earning that sweet passive income you can move on to another idea. Or just relax and keep collecting that extra cash.
Recommended: 22 Awesome Things To Buy With 1000 Dollars
19 Ways To Make Money Doing Nothing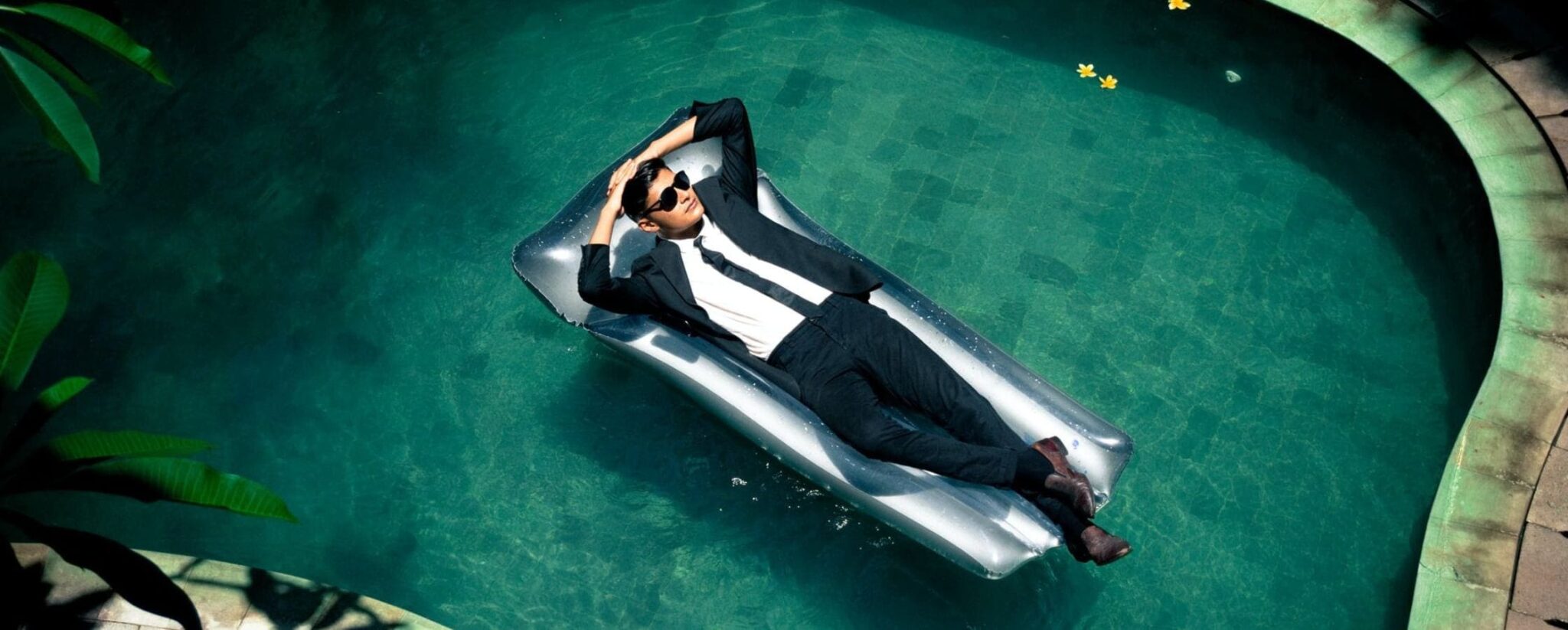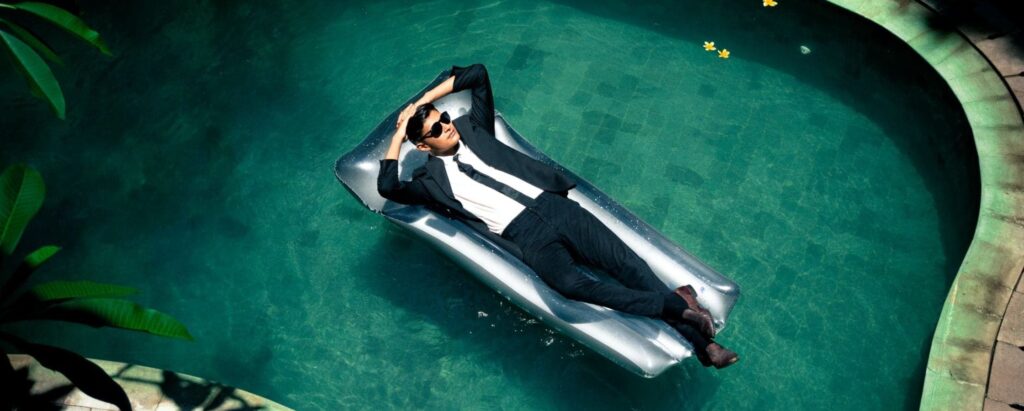 These 19 ways to make money doing nothing will need some initial effort from you. It will take time, money, and patience to get started.
Once the money starts rolling in, then it's time to start building the next passive income stream. The best way to build wealth is by having multiple income streams.
1. Blogging
Blogging can be a lucrative way to make money doing nothing. Blogs cost very little to get started, but you must be prepared to put the time in at first to build traffic.
Once you've built a blog that is getting regular traffic you can sit back and collect that sweet passive income.
Start Your Own Blog
It's a great way to make money online and to win back your financial freedom. It's not easy, but then again, nothing good in life is! If you put in the work it can be extremely rewarding. So make sure you start your blog the right way, self-hosted, and on Siteground!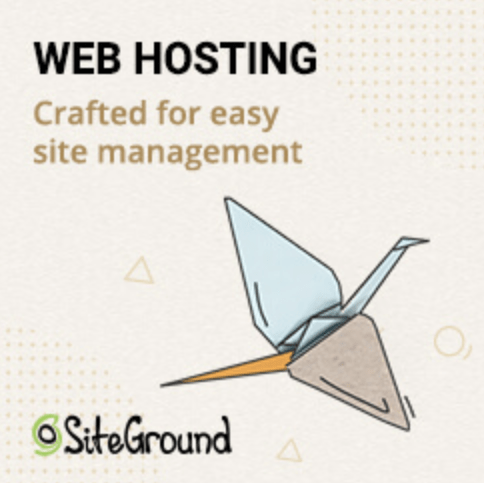 Anyone can start a blog. Provided you can create quality content on a regular basis, then you could earn an extra buck.
Some bloggers have reached the dizzy heights of millions of followers. That means millions of dollars in income. Most bloggers aren't going to end up millionaires. However, earning several thousand dollars per month is not unrealistic if you put in the hard work first.
Try to pick a niche to blog about that you have a personal interest in. Blogging about things you enjoy means you can write better content. It also means you're more likely to persevere until the blog starts making money. That's because you won't be bored writing about something you enjoy.
How do blogs make money? Blogs can be monetized in a variety of ways, including:
Affiliate Links
Ad revenue from programs like Google AdSense
Sponsored Posts
Selling physical merch
Subscription fees
Selling digital merch, like an online course, eBooks, and coaching
2. Investing
Investing is one way to start building wealth. You could be the next Warren Buffett. Thanks to modern technology anyone can start investing. Even a few dollars a week will add up to a larger amount over time.
There are lots of things you can invest in. Diversifying your investment portfolio is a good strategy as when one investment performs poorly others can cover any losses. All investments have some risk. Make sure never to invest more than you can afford to lose.
Stocks And Shares
Investing in stocks and shares is where most investors get started. Investment platforms like M1 Finance make investing in the stock market easy to do. Plus, you can start with just a few dollars a month.
Even investing a little bit of money every month will help you build wealth in the long term. You can download the M1 Finance app to manage your account on the go. Investing in individual stocks or other strategies is a great way to build a passive income stream.
Real Estate
Two great ways to invest in real estate are either by buying land or joining a real estate investment program.
Land flipping can be extremely profitable when done right. It also doesn't require any work. All you do is buy a piece of land, then when the time is right sell for a profit.
Alternatively, you can join a real estate investment platform. Fundrise is one platform that lets investors make money from real estate. You create an account, invest your money, and Fundrise does the rest.
Fundrise
Create a real estate portfolio that's built to last!

✅ Institutional-quality real estate
✅ Low-cost, diversified portfolio
✅ Flexible investment minimums
✅ No complicated paperwork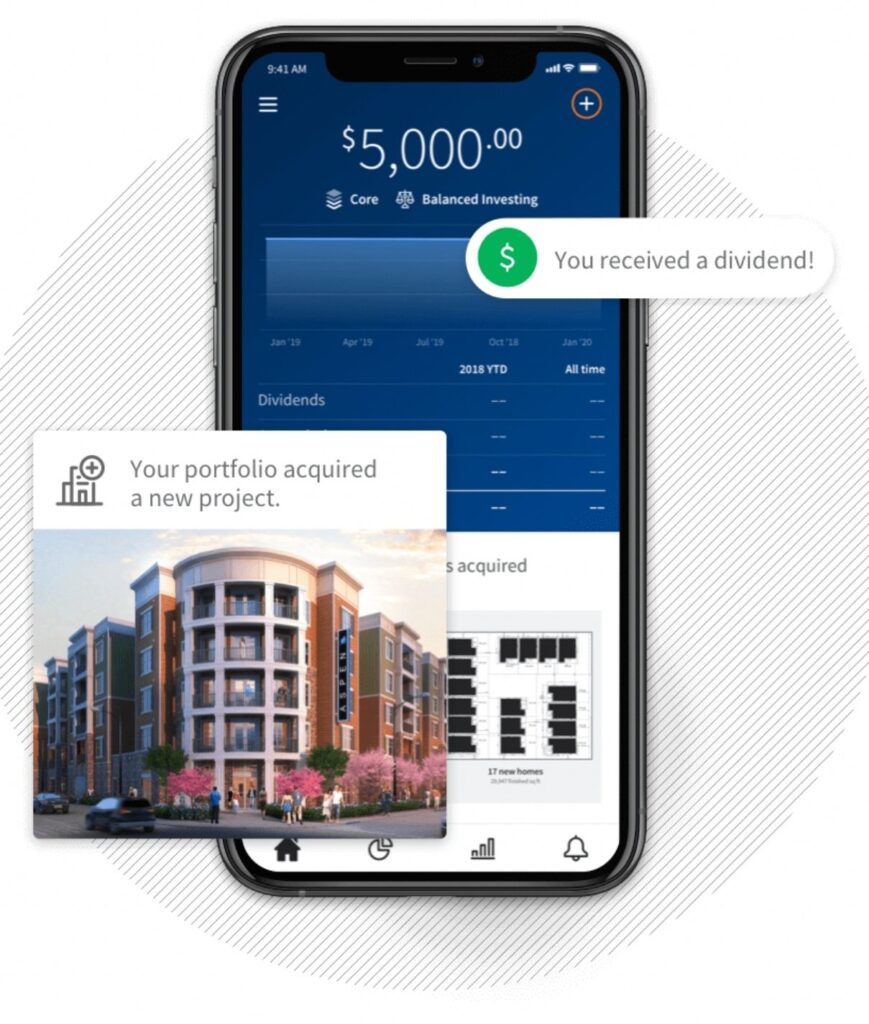 Thanks to a range of diverse investments covering both residential and commercial properties, Fundrise positions itself as an investment platform designed to absorb economic shocks.
Small Businesses
Many small businesses struggle to get traditional bank loans. Innovative apps are filling that gap by asking investors to put their money in.
Small businesses get the funding they need, and you get a return on your investment. A win all around.
Mainvest is one of many platforms that you can join to invest in small businesses. Investors can put money into cafes, breweries, bakeries, and more. Each business is thoroughly vetted prior to being accepted by Mainvest. Although that doesn't guarantee a return, it makes it much more likely.
High Yield Savings Account
If you have money, then under no circumstances should you leave it sitting in a bank account! Why not?
Real money that's sat in a bank account loses value because of inflation. Think about going to the grocery store today and one year ago today. Did $100 buy as much today as one year ago? No. $100 today gets you much less. Reports from the Washington Post show how inflation is soaring, and you can find lots of related articles confirming this.
If you save money in a high-yield savings account, it will grow. That means you can better absorb price rises caused by inflation as your money has grown too.
Alternative Investment Ideas
There are lots of growing investment markets in the United States and worldwide. Some are riskier than others, but they're worth checking out. Make sure you thoroughly research any investment before putting your money in. Alternative investment ideas to consider are:
Crypto
NFTs
Wine
Art
Antiques
Toys
Collectibles
Recommended: How to Make Money With Bitcoin: Ultimate Guide
3. Cashback Apps
Cashback programs are an easy way to earn money doing nothing.
You can earn cashback shopping online or in-store. Some programs link your cards and pay automatically. Others need you to upload receipts. Either way, you get paid.
Thousands of retailers participate in cashback programs. Amazon, Target, Walmart, Lowe's, and many more can be found in cashback rewards.
Check out Ibotta, Swagbucks, and Inbox Dollars as they have great reward programs. These platforms are giving you free money just for shopping as you normally would.
Get $5 For FREE Right Now
Signup to the greatest rewards platform on the internet and earn a $5 welcome bonus…
Earn more with cashback on all your purchases, watching videos, playing games, and taking surveys. Some users can make an extra $200+ per month!!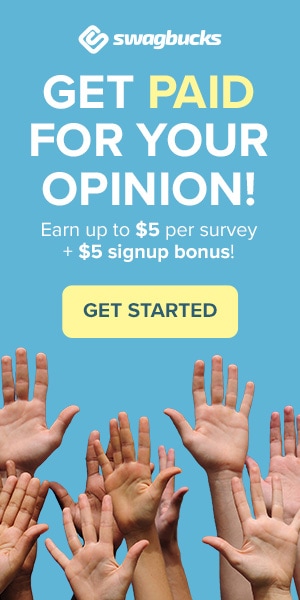 Similar ways to make money online include other reward programs and answering online surveys. Check your credit card as many run reward programs for using their card. You could get cash, discounts, or gifts by using the credit card reward program.
Microsoft Rewards is another example of an online rewards program that rewards you with points for completing web searches, making purchases, and other easy tasks.
If surveys are more your thing try Survey Junkie. Here you can complete regular surveys related to your interests.
Recommended: Get Paid To Answer Questions: 15 Easy Ways
4. Playing Games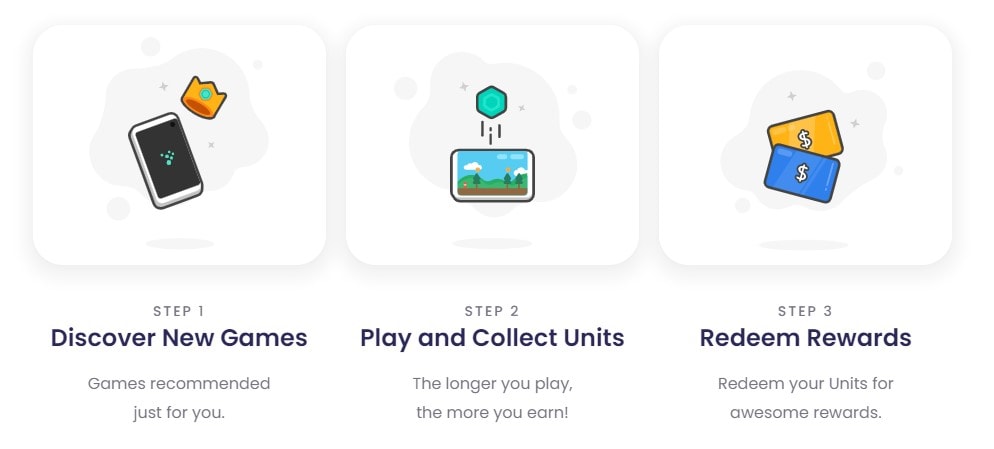 Although playing a video game isn't strictly doing nothing, it's hardly either! Lots of apps exist that let you play top games for rewards including cash.
Extra rewards can be earned by playing longer, making in-game purchases, and writing reviews.
Android users can head to Mistplay for a massive library of games to play. Other epic earn-as-you-play apps include Gamehag, Swagbucks, and Drop.
Recommended: Mistplay Review: Worth It?
5. Drop Servicing
Drop servicing is when you sell services that you don't complete yourself. For example, you advertise graphic design services. A company pays you $1000 to create new logos. You pay a graphic design freelancer $500 to create the logos and keep the remaining $500. Easy!
What's great about drop servicing is there is no limit to how big the business could grow. You may be thinking why would a freelancer agree to this and not just keep all the money themselves?
It's simple. Many freelancers are bad at marketing themselves or simply don't want to deal with clients. You find the clients and handle payments, they create the product, and you both get paid. For many freelancers, that's worth giving up a cut of the cash.
To get started you need to decide which services you want to sell. Popular freelance skills are:
SEO
Graphic design
Accounting
Copywriting
Video editing
Any skill a freelancer can market, you can too. Next, find a freelancer to work with and start finding clients. Clients can be found by asking everyone in your network, building a website, social media posts, or freelance platforms like Upwork.
One thing you mustn't do is lie to your clients. Make sure they understand the arrangement fully. That way there are no misunderstandings or awkward conversations in the future.
6. Rent Your Stuff / Space / Vehicle
If you own something that other people want to use, then you can make regular cash by renting it out. Here are some top rental suggestions.
Storage Space


Do you have a garage you don't use? Maybe you've got an empty room or cupboard at home. These spaces can be rented out to people that need storage space.
Neighbor is one platform that lets you rent out your space. If you have a spare room, empty basement, unused closet, or any other empty space, you could turn that into monthly extra cash.
You have full control over any rental and Neighbor handles all payments. Every month you get paid by Stripe just for letting someone store their stuff on your property.
Rent A Room
If you have a spare bedroom, you could easily make cash doing nothing by offering it for rent.
You've got two options here. First, you could look for a long-term lodger. That guarantees you an income every month. To find a lodger you could advertise on Craigslist or other local online groups.
If that doesn't sound appealing, why not sign up for Airbnb? The income may be irregular, but it means a break from guests in the home. If you live in a tourist hotspot, then it could mean guaranteed income during peak vacation season.
Recommended: How To Rent Out Your Apartment On Airbnb: Ultimate Guide
Parking
If you have a spare parking space, then you could be sitting on a goldmine. Especially if you live in a big city.
Parking spots can be highly sought after. This means you could earn hundreds of dollars a month just by letting someone park on your property.
Neighbor is one platform that you can use to earn money from your free parking spot.
Rent Your Car, Tools, Or Stuff


Renting your car can be lucrative. If you live in a popular tourist area, then there will be a steady stream of renters. That means regular cash for you. Turo is one car-sharing marketplace that you can join to rent your spare vehicle.
Tools and other items like sports equipment can also be rented out. Fat Llama handles rentals for nearly everything you can think of. Musical instruments, DJ equipment, and electronics are a few of the categories available on Fat Llama.
If you have tools and equipment that you don't use, then sign up to Sparetoolz.
Friend With A gives you a secure way to connect with renters looking for sports equipment and other gear.
7. Become A Landlord
Real estate is one of the ultimate ways to build wealth. Becoming a residential or commercial landlord means a regular income. Plus, you have an asset that will (usually) keep increasing in value.
Landlording means you can get paid for doing nothing. Maintenance, rent collection, and property management can all be outsourced. That leaves you free to collect your cash every month.
If you don't fancy becoming a landlord, then you could consider house flipping.
All you need to do is buy a property that's cheap. Renovate the property to a high standard, then sell for a profit.
To save yourself from doing any work you can hire contractors to do any renovations or repairs.
8. Sell Your Stuff
Do you have cupboard doors you dare not open? Perhaps your car hasn't seen the inside of your garage since 2012.
If you've got lots of stuff taking up space, then why not sell what you don't want? You get your space back and extra money in your bank account.
Decluttr is a top site for selling unwanted stuff. Old phones, consoles, other tech items, and more can be sold on Decluttr.
Do you have a wardrobe packed with clothes you won't wear? Get yourself on Poshmark or ThredUp. That way you get some cash, and your clothes get some love again.
Recommended:
9. Dropshipping
Dropshipping is an innovative concept in the e-commerce space. Simply put, you work as a middleman. You don't have to buy, store, or ship inventory as that's all handled by the supplier. Returns and queries are also directly dealt with by the supplier. What exactly does that leave for you to do?
A dropshipper decides what products to sell and sets up an online storefront. You get a cut of all sales, but the supplier handles all logistics.
You will need to market your storefront using social media, email campaigns, or buying ads online. The good news is that many of these processes can be automated or outsourced. That leaves you free to do other things and collect your money for doing nothing.
10. Sell Printables
Printables are a top way to make money doing nothing. That's because they cost nothing to design and once you've made them you can earn a passive income forever.
You can sell printables on your own website or via platforms like Etsy.
Top printable ideas include:
Coloring pages
Reward charts
Flashcards
Bachelorette party games
Save the date cards
Wedding planners
Baby shower games
11. Write eBooks
Self-publishing is a booming industry. What's great about eBooks is that you can write eBooks covering any topic you like.
Fiction, self-help, and low-content eBooks can all give you a decent passive income.
Setting up to sell on Amazon KDP takes moments and you're on your way to a potentially lucrative career.
Recommended: Writing Short Stories For Money: 27 Best Sites That Pay
12. Friend Referrals
Friend referrals can net you heaps of cash. Credit card companies, cashback programs, and other websites often pay good money for referrals.
By sharing your friend referral links with everyone you know, you could get a decent payday. All for just emailing a friend a link or making a post on social media.
Recommended: How To Get Paid To Be A Virtual Friend – $100/week
13. Affiliate Marketing
Affiliate marketing does require effort, especially in the beginning.
It works like this. You join an affiliate program like Amazon Associates. When you join the affiliate program you get an affiliate link. Every time your link is used to make a purchase, you get paid a commission.
Sharing affiliate links can be done via your own website, social media, emails, or anywhere else you can add a link online.
14. Start A YouTube Channel
YouTube channels can provide a passive income if you gain enough regular views. You can create videos covering any topic you like. Video games, food, fashion, makeup, sports, and technology are all popular topics.
If you like to keep your personal information secret, then you don't have to show yourself on a YouTube channel. Make a faceless channel using animation or other video-making techniques and preserve your privacy.
Once a channel is established and getting regular views, then you can keep collecting your money for doing nothing.
Who knows, maybe you'll get rich too. Some YouTubers have made millions from their YouTube channel. You could too!
15. Mystery Shopper
A mystery shopper is someone that gets paid for shopping and rating their experience. All you need to do is go to a store or restaurant and behave as you normally would. Afterward, you'll need to provide details of your experience and that's it.
You'll get paid for your time and some mystery shopping programs reimburse your expenses too.
To get started check out these five mystery shopping programs:
16. Sell Gift Cards
Do you have piles of gift cards sitting in a drawer somewhere? If so, it's time to clear them out and get yourself some cash.
Gift cards can be sold on platforms like:
CardCash
ClipKard
Gameflip
GiftCash
Selling a gift card is simple. Sign up to your preferred site, list your gift card for sale, and get your cash when it sells. Most sites deduct a fee so check these before selling. That way you can sell on the best site for you and make the most money.
You could also advertise gift cards for sale using local online groups such as Facebook Marketplace. Although you keep all the cash selling this way, there is a greater risk as buyers aren't vetted. Make sure to meet in public places and don't give the cards to the buyer without getting the cash.
17. Make Money Uploading Photos
Avid snappers can cash in by uploading their photos. Most smartphones are equipped with powerful cameras and basic editing tools. That means you can take lots of snaps and sell them to be used as stock photos.
Once the photos are uploaded, users will pay for the rights to use them, and you earn a passive income.
Foap, Shutterstock, and Adobe Stock are three platforms you can join for free to sell your photos.
To make serious cash uploading photos take the same picture from lots of different angles. Doing this means the same photo could be used multiple times.
For example, maybe you take a photo of your table set for dinner. A furniture company may use a photo that shows more of the furniture. However, food bloggers may want to purchase a photo that highlights the food on the table. Different photos focusing on different aspects of the scene can turn into a real money spinner.
Recommended:
18. Watching Videos
Did you know that the average American watches 3 hours of TV a day? You can watch TV that much too, but why not get paid extra money at the same time?
Nielsen collects data on people's viewing habits. In exchange for letting Nielsen collect your TV viewing data, you get paid.
Inbox Dollars pay members for watching videos. You can also earn extra rewards by answering surveys, playing games, and shopping online.
19. Listen To Music
Is there an easier way to earn extra money, than by listening to music? You can do this while doing other things or when you're relaxing. Home jobs don't get much easier than this.
Slice the Pie pays users to review music. You can listen to all kinds of new music, rate or review it, and get paid.
Earnings of at least $10 can be withdrawn to your PayPal account.
FAQs
Can I really make money doing nothing?
Yes! Although you need to do something to get started, once you've set up a passive income stream, then you can keep collecting money for doing nothing.
How can I make a passive income with no money?
Most of the ideas here can be started for free. Starting a YouTube channel, writing eBooks, or joining cashback programs cost nothing. Once you start getting some extra money, then you can use that to fund other passive income ideas like investing.
How can I get cash fast?
The fastest ways to get cash include selling stuff using sites like Decluttr, collecting sign-up bonuses, and selling gift cards.
Make Money Doing Nothing