Disclosure: This post may contain affiliate links. If you click on a link I may make a small commission at no extra cost to you. You can read the full disclosure here.
Last Updated on May 17, 2023 by Chris Panteli
Idle-Empire Review
Imagine being able to earn free games, crypto, gaming skins, and more.
If you're a gamer or crypto investor, then earning these free rewards is probably a dream come true.
Idle-Empire is one platform offering all these rewards and more. All you must do is join Idle-Empire and complete tasks to earn whichever epic rewards you want.
In this Idle-Empire Review, you'll learn how the platform works, exactly what rewards you can claim, and if Idle-Empire is worth your time.
What Is Idle-Empire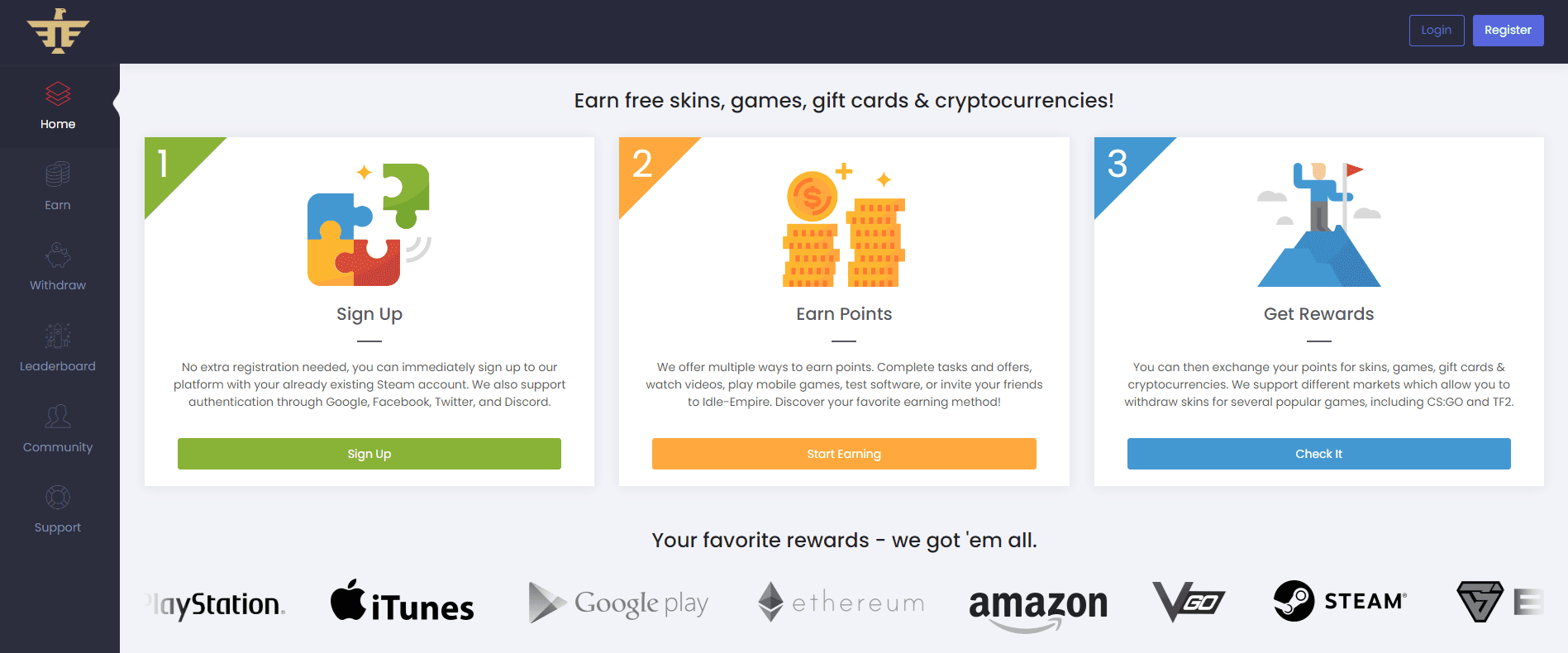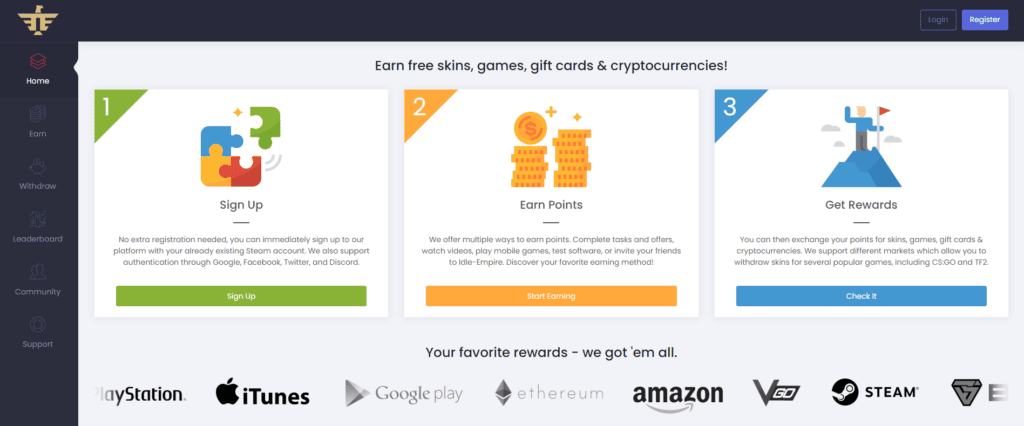 Idle-Empire is a Get Paid To (GPT) platform that rewards for you completing tasks. The Idle-Empire platform is perfect for gamers as many of the rewards you can claim are gaming related.
You can earn free mobile games, gaming skins, gift cards, and even crypto by completing easy tasks on Idle-Empire.
How Does Idle-Empire Work
Getting started on Idle-Empire is super simple. Head to the Idle-Empire website and create your free account. All you need to give is your name, email address, and choose a password.
Once you've done that you can log in and immediately start earning points.
Points are earned by completing online tasks including answering surveys, watching videos, and completing special offers.
Those points you earn can be redeemed for a ton of cool rewards. Skins, crypto, and free gift cards are just some of the exciting rewards on offer.
Idle-Empire members must be at least 13 years old, but can be based anywhere in the world. This is great if you travel outside of the US for work, then you can still log in and earn your rewards.
How To Earn On Idle-Empire
There are several different ways to earn rewards on Idle-Empire. Here's a complete breakdown of all of them.
Complete Surveys
Completing a paid survey is one of the most common ways to earn cash or rewards online. Idle-Empire, like many other GPT sites, offers paid surveys as one simple task to build your points balance.
All you need to do is start a survey from the list and complete it to earn your points.
There are usually plenty of surveys available which makes answering surveys one of the most consistent ways to earn points on the Idle-Empire platform.
To receive more survey opportunities, make sure to complete your profile in full.
Paid Offers Idle Empire
You'll find that there are 2 sections within Idle-Empire offering paid offers. Offerwalls and Offers both give Idle-Empire members exclusive paid offers.
Things you'll find in these sections include free trials, an invitation to download a new app, or discounts.
Make the most of these offers as often they come with high rewards.
Do make sure to check the offer requirements in full before participating. To receive your points, you must follow the full instructions.
Plus, some offers may be a free trial that automatically charges you a subscription if not canceled. Remember to set yourself a calendar reminder to cancel those free trials and avoid unwanted charges.
Watch Videos
Watching videos isn't the fastest way to earn points. However, you can watch unlimited videos.
If you don't have time for other activities. That means you could be doing something else while those videos play. Although you earn small amounts of points for each video watched, at least you are earning something.
Friend Referrals
Friend referrals are an awesome way to boost your points balance. Simply share your unique link and you earn 20% of your referral's earnings.
This is a great way to earn a passive income. Plus, if you have a lot of friends and family that sign up with your card, you'll earn those sweet rewards much faster.
Sharing a friend referral link is like sharing affiliate links. Add your code to social media, email, or a blog post allowing anyone to click the link and join Idle-Empire.
Idle-Empire Promotions
Idle-Empire offers bonus points that you can earn in the Promotions section. Small amounts of points can be earned for easy tasks like verifying your email address and following Idle-Empires social media channels.
Daily points can be earned here by doing things like using the !Daily command on the Idle-Empire Discord server.
You can also earn a big points boost by creating content promoting Idle-Empire. Creating a YouTube video, a forum post, or writing a blog post pays you up to 10,000 bonus points.
How Much Can You Earn On Idle-Empire
You won't get rich using Idle-Empire. However, if you use the site consistently and complete as many tasks as possible, then you could earn at least $100 a month.
Over a year that extra $1200 could be extremely useful.
Idle-Empire Reward Options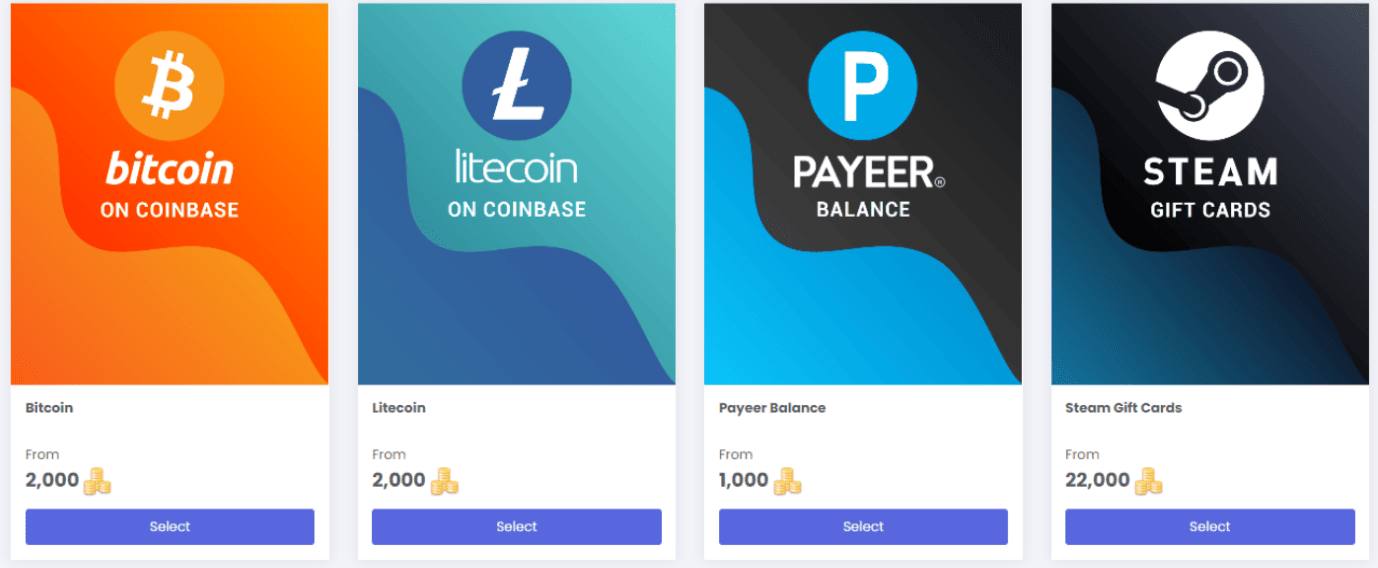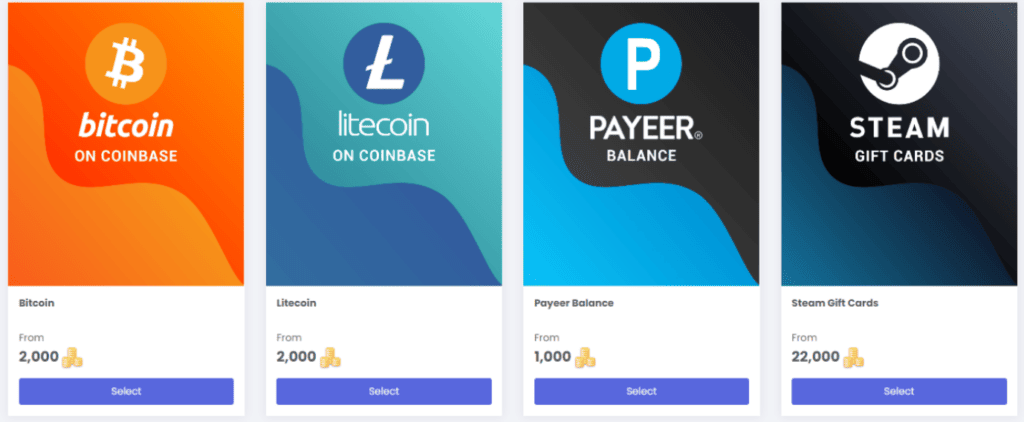 Every reward you can claim has a points value. That means to redeem the reward you want you'll need to earn the required number of points first before you get your payout options.
For example, Steam gift cards start from 22,000 points. If that's the reward you want, then you must earn at least 22,000 points to claim one.
Different rewards are always offered as the rewards options constantly change. Here's a rundown of each reward category.
Skins
Skins are popular in-game items. Gift cards you may find in this section include Steam, Lootbear, and SkinBaron.
Games
As a gamer, you probably love getting free games. Why not use your points to claim a free game for yourself? PlayStation, Nintendo, Xbox, Google Play, and Steam are some of the top gaming options you can choose to use your points for.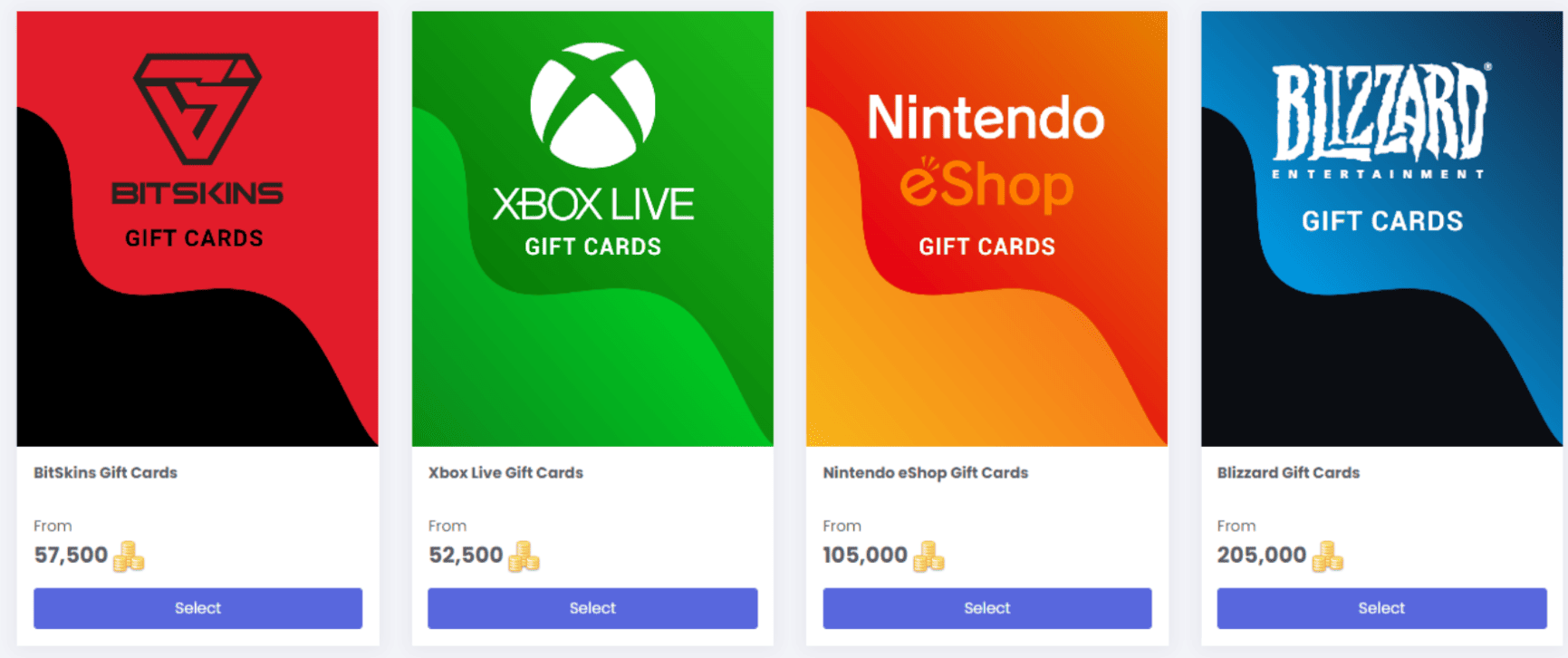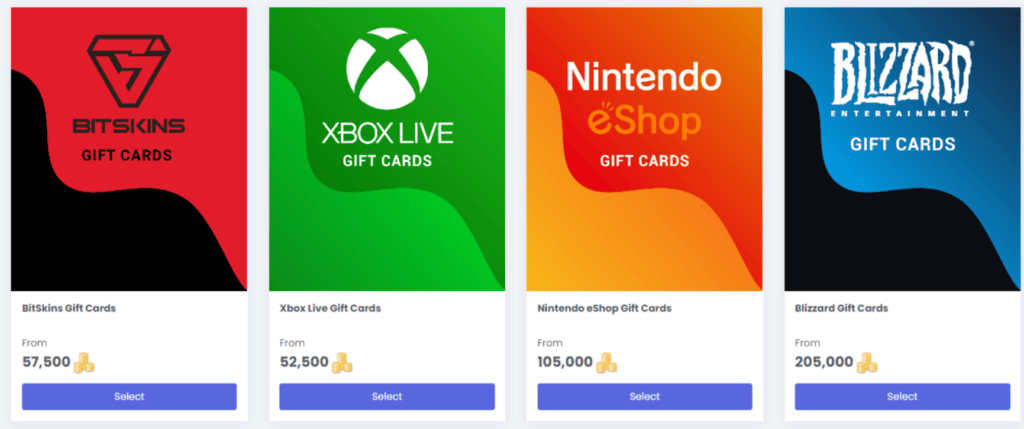 Game Points
Roblox, EA, and Minecraft are some of the top title's players can redeem points for in the Game Points category.
Entertainment
Points can be used to buy subscriptions for top streaming services such as Netflix, Hulu, iTunes gift card, and Spotify.
Crypto
There is no such thing as perfect money, but many believe cryptocurrency such as Bitcoin cash gets close. However, crypto investing can fluctuate wildly. 
Getting free crypto coins means none of your own money is at risk and you could earn big should the crypto value rise. Bitcoin, Litecoin, and Ethereum are some of the cryptocurrencies on offer as Idle-Empire rewards.
Money
There are no cash reward options available in the United States right now. This may differ for residents outside the US looking to earn money online.
However, cash rewards for US residents may be available for PayPal cash or other digital banking platforms in the future.
Electronics
In the Electronics rewards section, you can claim gift cards for big brands including Amazon, GameStop, and eBay.
Utilities
Utilities lets you use your points for various gift card options such as Skype, Amazon, and eGifter.
Is Idle-Empire Legit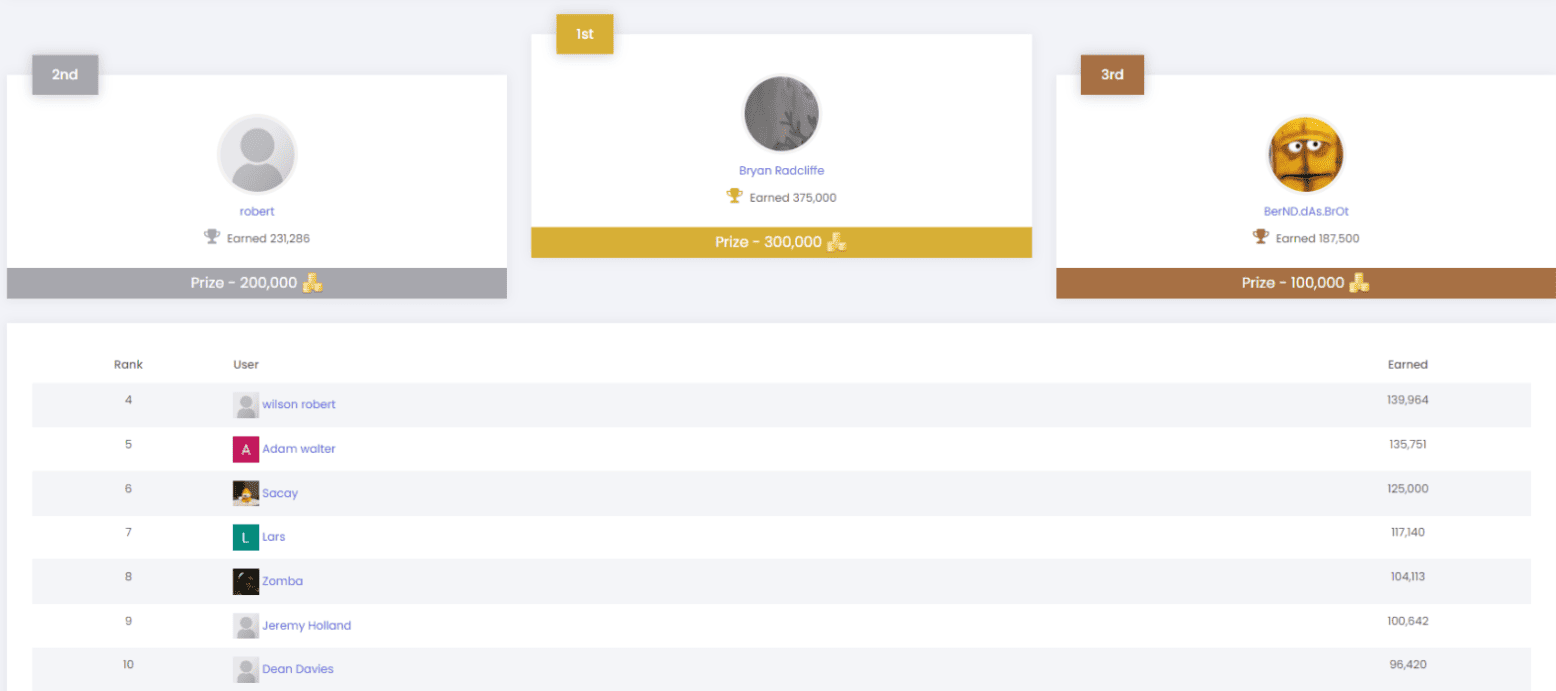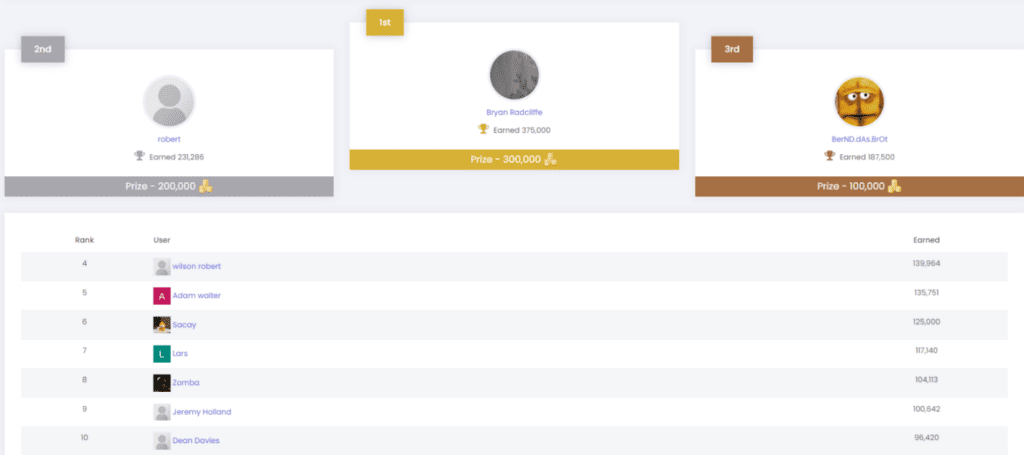 Idle-Empire is not a scam. How can you be sure?
First, the platform has been running since 2015. That's 8 years of providing rewards to more than 500,000 users.
Idle-Empire also has strong privacy policies, offers lots of reward options, and asks for limited personal information.
You should always be careful to protect yourself online. However, Idle-Empire is legit, and you can be confident as a member you'll get your rewards.
Idle-Empire Review – Is It Worth It
Idle-Empire won't get you rich. Joining the platform may be worth it for anyone looking to build long-term financial security.
Joining a GPT site like Idle-Empire can provide an extra $100 a month with consistent use. That means as part of an overall strategy you can add these earning opportunities to a wider portfolio of revenue streams.
For example, you may have a full-time job, or another part-time side hustle like affiliate marketing, and you earn extra cash answering surveys. Adding extra money from Idle-Empire can mean you have that little extra money you need in your budget to be comfortable.
FAQs
Is Idle Empire a scam?
Idle-Empire is a legit GPT site. The platform boasts hundreds of thousands of happy users that have received rewards including crypto and gift cards.
Does Idle-Empire have an app?
As part of this Idle Empire review, you've probably noticed no mention of an app. Idle-Empire does not offer an app, yet. 
Although an app may launch in the future, for now, you can access Idle-Empire from their website on any desktop or mobile device using an internet browser.