Disclosure: This post may contain affiliate links. If you click on a link I may make a small commission at no extra cost to you. You can read the full disclosure here.
Last Updated on October 23, 2022 by Chris Panteli
How To Start A Corporate Housing Business
If you currently have an Airbnb, you probably find filling your calendar during the off-season difficult. Or maybe you are looking at the medium-term market to reduce the number of guests you have to deal with.
Either way, the short-term vacation rental market isn't the only way to make money from your rental property.
In fact, corporate housing can be a lucrative business model that is easier to manage than a regular Airbnb and will fill up your calendar months in advance.
This guide will show you how to start a corporate housing business and whether this is the best move for your rental property.
If you're looking for ways to make money from the short-term rental business, check out our guide on how to make money and live free with house hacking.
What is Corporate Housing?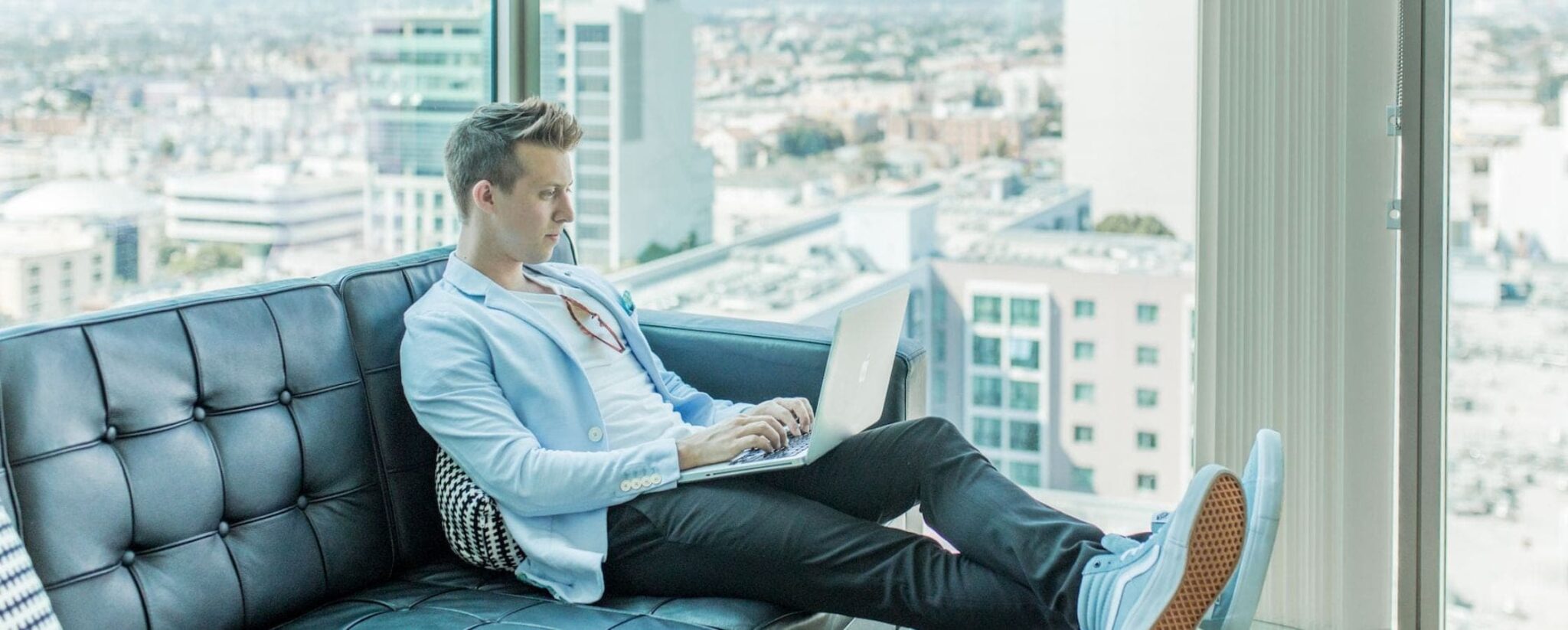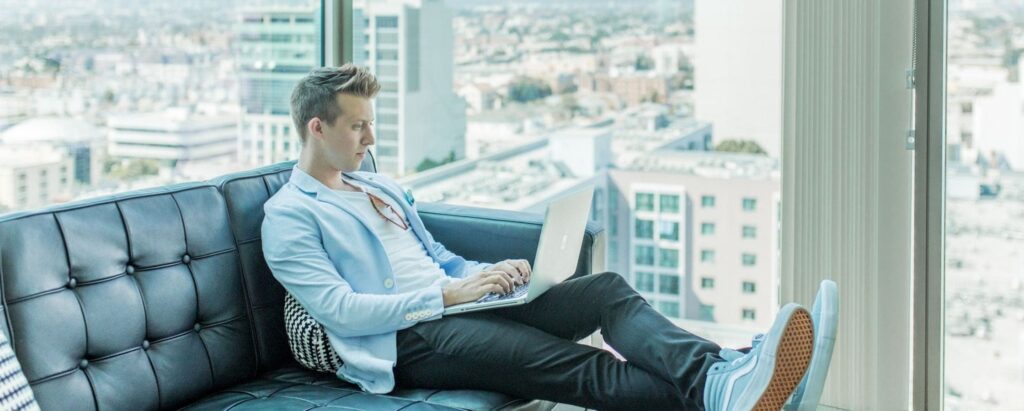 Corporate housing is short-term accommodation for business travelers. The rentals come fully furnished and have all the amenities business people need to get work done.
Rather than staying in hotels, corporate housing offers a home-away-from-home and a more affordable option for a corporate traveler.
Corporate housing vs. Airbnb
Airbnbs are usually rented out per night, up to a couple of weeks at most. Since an Airbnb apartment only needs minimal furnishing and is set up for a vacation rather than normal living.
So, how does corporate housing work? Corporate apartments are rented out for months at a time and come fully furnished. Business travelers need amenities such as good WiFi, utilities, and workspace, as well as quiet hours for sleep and work.
If you already have an Airbnb you rent out short-term, adding some additional amenities to appeal to business travelers is easy. We'll take a look at how to do that later.
Corporate Housing During Covid-19
Corporate housing grew in popularity during the Covid-19 pandemic and subsequent lockdowns. Relocations had to pause, and thousands of employees needed temporary housing.
If employees were mid-way through relocating, their belongings were in storage, and they needed a fully furnished rental to live in while their company managed the resulting challenges.
Since lockdown restrictions have been lifted, corporate housing remains incredibly popular for business travelers and those relocated across the country.
Benefits of Corporate Housing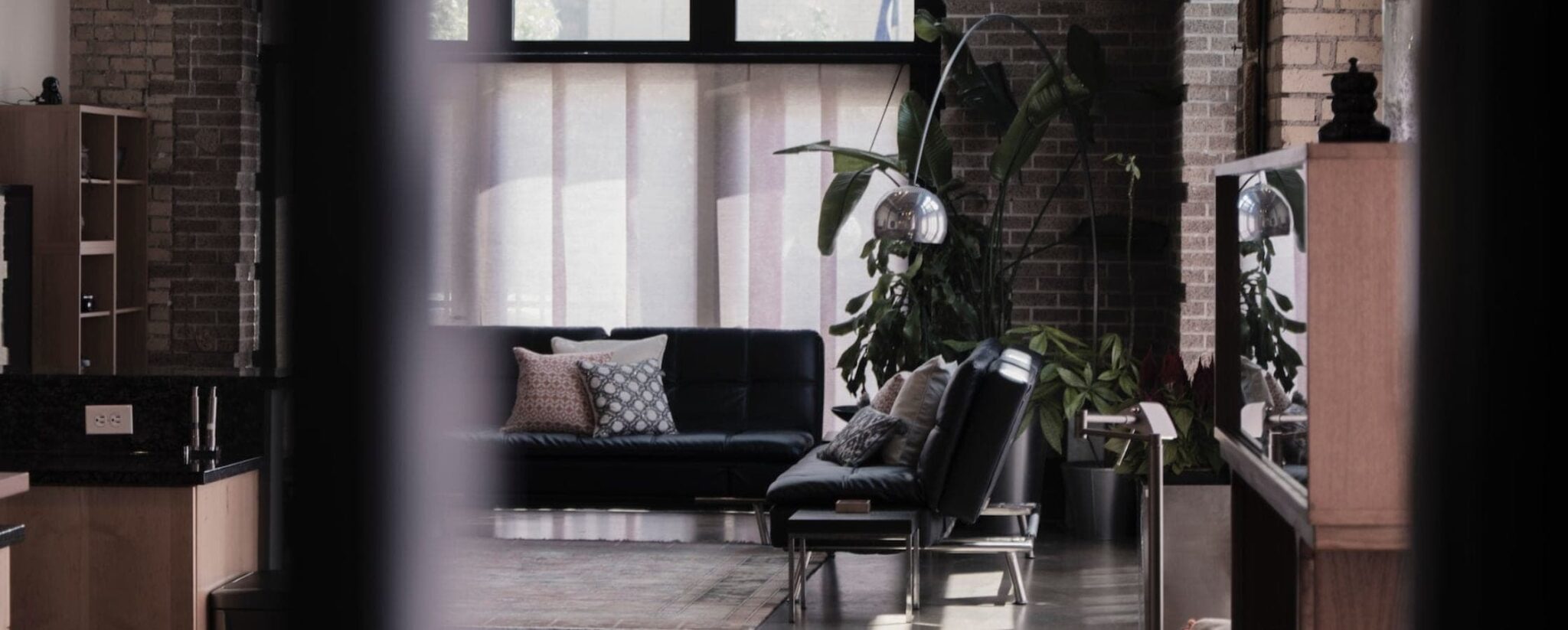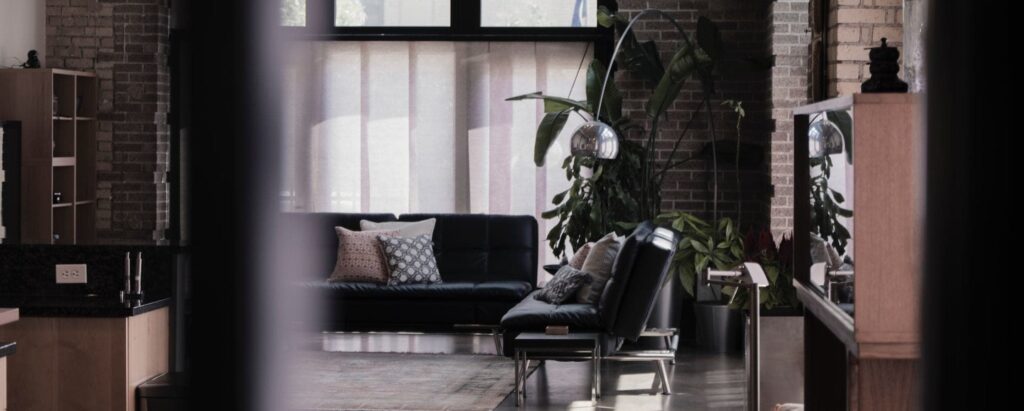 There are some great benefits of corporate housing that make it a better option than renting a hotel.
Perfect for monthly business trips
Business travelers usually look for temporary accommodation for up to a month at a time. Apartment leases are usually given on a 12-month basis, and hotels are expensive to rent for months at a time.
Corporate housing is the perfect in-between. It's also advantageous for you as a property owner because you can fill your rental for months at a time, taking the stress out of off-peak seasons.
More affordable than hotels
Business travelers save significant amounts of money by renting temporary housing over hotels. Although most businesspeople get stipends to help cover the cost of their accommodations and living expenses, they'll still want a good deal.
Home comforts
Hotels are great for a week, but they lack a lot of home comforts people want longer term. By staying in a corporate apartment or house, travelers get a full kitchen, laundry, and space to get work done.
Corporate housing is also much more private, meaning guests aren't disturbed by people constantly arriving and leaving.
What You Need to Know Before Starting a Corporate Housing Business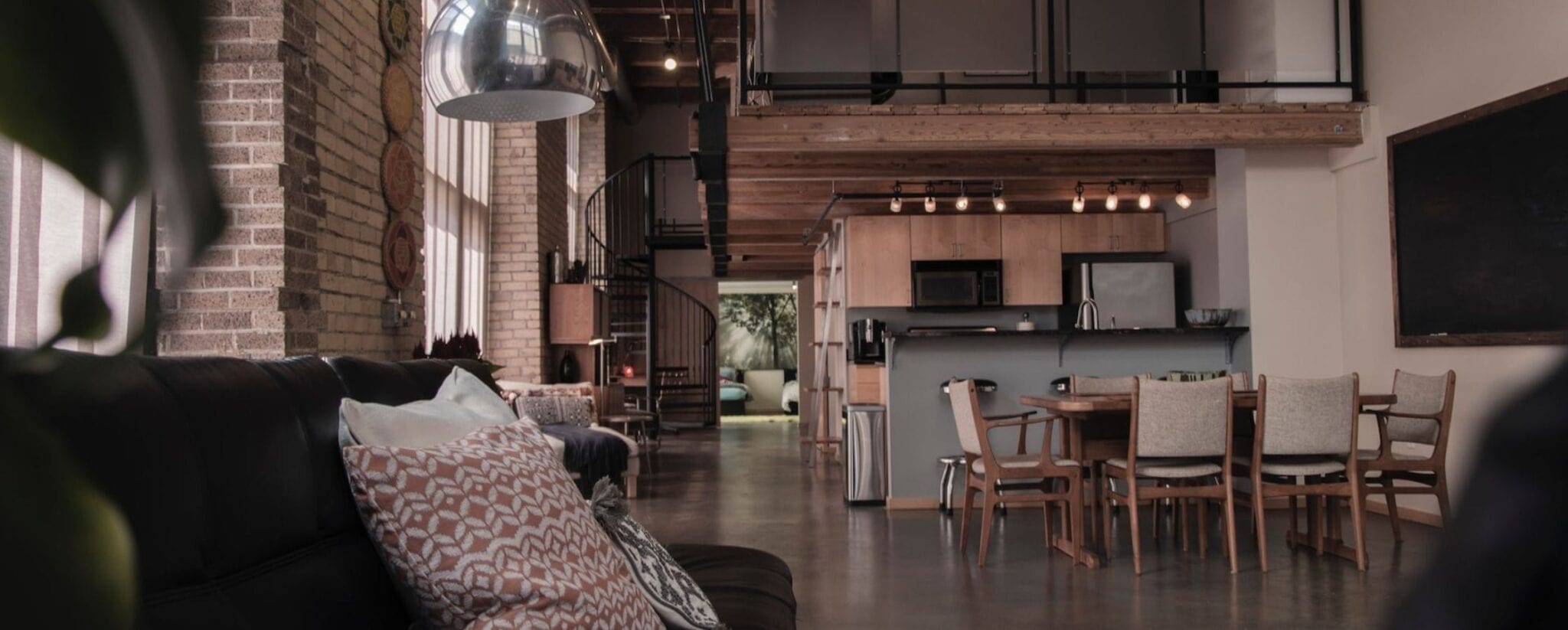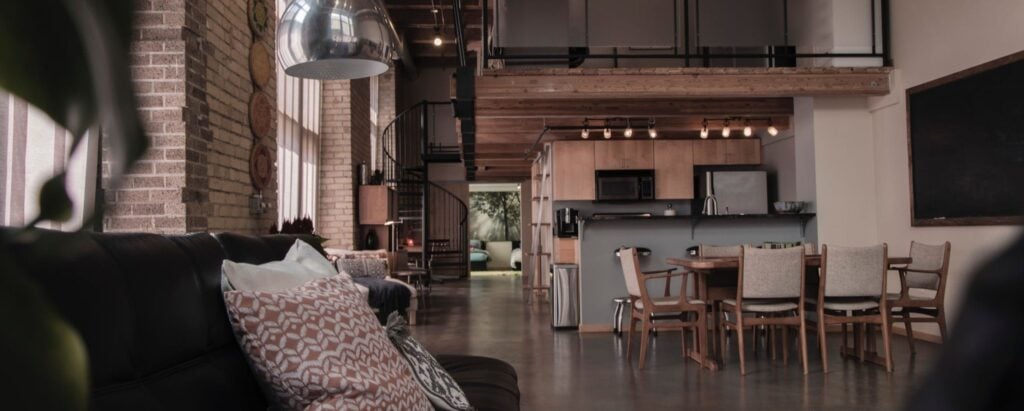 If you want to start a corporate housing business, there are a few things you need to know.
Understand the industry
Corporate housing doesn't just appeal to business travelers and employees being relocated. There is actually a wide market you can promote your rental toward.
Any renters looking for all-in-one paid accommodation will be interested in your rental, including:
People displaced by natural disasters
Traveling nurses and medical professionals
Homeowners remodeling their existing house
Students living abroad
Your target market isn't just restricted to business travelers, so it's important to understand the industry so you can market accordingly.
Know your competition
There are already thousands of corporate houses across the US, so you'll have some stiff competition. Take a look at some of the top sites for renting corporate housing below to see the competition in your area:
Be wary of company lets
Some companies may want to rent your property to place their employees in it as needed. However, this means you lose control over who stays in your property, which can be a risk.
Some companies do this to place employees who aren't eligible for normal rentals and would not pass normal reference checks. They may also be looking to house a group of employees at a time.
If you are offered a long-term company let agreement, make sure you trust the company and fully understand the terms of the agreement.
How Much Can You Make With a Corporate Housing Business?
According to the Corporate Housing Association, the average nightly rate for corporate housing is $161, and the average stay is 78 days. That's a potential earning of $12,558.
However, the amount you can earn with corporate housing depends on your location and demand in your area.
Affordability is key, and setting competitive prices for your rental is important. In general, corporate housing is usually 40-50% cheaper than local hotels.
For example, if a hotel costs $150 per night, you'll need to charge around $80 to attract business travelers. If you have a two-bed apartment, that's an earning potential of $4800 per month.
How to get Started in Corporate Housing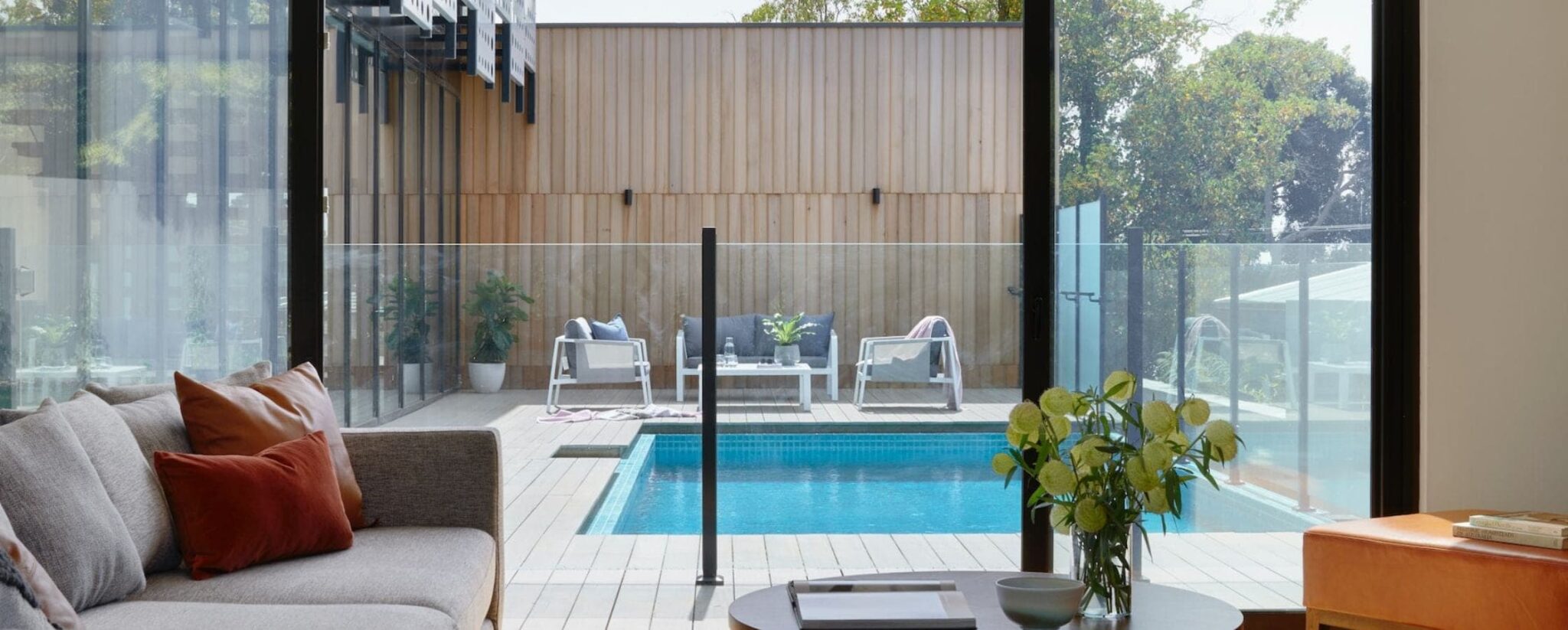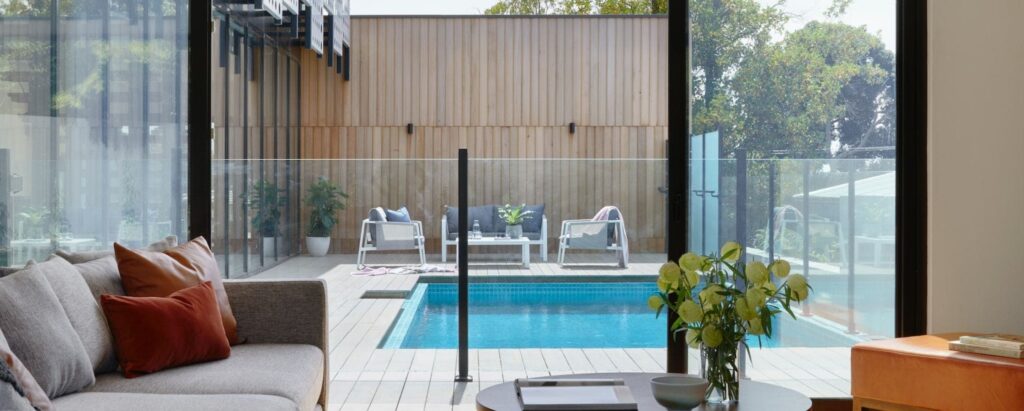 Whether you have an Airbnb and you're looking to fill it during the off-season, or you're interested in investing in a new property to start a corporate housing business, here's how to start a corporate housing business.
1. Do a neighborhood analysis
Not all areas are suited for corporate housing, so it's essential to do an area analysis to determine if you can make money with this business model.
Large cities are usually best, such as San Francisco or Chicago. However, if you have a property near a business park or in a downtown area full of corporations, you might find high demand for temporary housing.
Do a local search and look at:
Appreciation rates
Median rental income
Median occupancy rate
Amenities in the location
Distance to public transport
AirDNA is a great tool for scoping out local competition and running analyses on specific areas.
2. Provide high-quality amenities
Business clients have high standards when it comes to corporate housing, so it's important to provide high-quality amenities.
Luxury items can help make your property stand out from the local competition, and you'll quickly see a return on investment.
When you're setting up your temporary housing, here are some things you should consider including in your property:
Modern furniture and furnishings
Branded household appliances and white goods
A large TV with cable (Netflix or other subscriptions are also a good idea)
A modern kitchen with a coffee machine
Quality linens
Fluffy towels
A good supply of toiletries
A responsive cleaning and maintenance team
Aim to give a hotel experience with all the comforts of home.
3. Target business travelers in your listings
When listing your property, make sure it's clear that you are providing temporary housing for medium-term tenants and highlight all of the amenities that you provide.
Here are some places you can list your property to find great medium-term tenants:
Is Corporate Housing Right for You?
Starting a corporate housing business can be incredibly lucrative. With reliable tenants, great earning potential, and less work than short-term tenancies, it's clear why more property owners are entering the medium-term market.
But not all rentals are right for business travel. If your property doesn't have a high demand for business travelers, you'll likely be more successful in the short-term market.
To find out more about starting a short-term rental business, check out our full guide, where we'll show you if this is the right business model for your property.
How To Start A Corporate Housing Business